Search for your ideal Cruise
Ocean cruising in Italy
Italy cruise holidays take travellers to one of the most loved and renowned countries in Europe, benefitting from a sprawling Mediterranean coastline and a scattering of paradise islands. People know Italy for its mouthwatering cuisine, but the country is home to many other spectacular highlights, like rolling hills hiding wineries and olive groves, glittering coastal resorts and stunning cities home to masterpieces and monuments such as the Sistine Chapel, Michelangelo's David and the Colosseum. Northern cruise port Genoa is a great place to start, the gateway to the Unesco-protected Cinque Terre, and Portofino, a fishing village turned A-list hotspot. Further south lies Tuscany's Livorno, where both Florence and Pisa can be easily reached, and Rome – the ancient capital where ruined temples sit by marble churches, and tiny trattorias hide on alleys draped with washing lines - all popular on Italy river cruises. From pizza in Naples to limoncello in the Amalfi coast, it's all about ditching the cruise ship and dining on land.
Why choose Italy cruises
An Italy cruise is a bucket-list adventure, and the perfect way to tick off many of the country's most beautiful cities and sights. Italy cruises traverse the coastline of this great. Nation, From the Genoa down to Rome and Naples on the west side and Bari and Venice on the eastern coast.

find your perfect cruise
If you're looking to cruise around Italy from the UK, Princess Cruises, P&O Cruises, Cunard, Ambassador Cruise Line and Saga all cruise to Italy from the UK.
Cruise lines Royal Caribbean, MSC Cruises, Costa Cruises and NCL visit big ports like Venice, Livorno and Genoa, while smaller ships access yacht-filled ports like Portovenere, Amalfi and Capri for cruises around Italy.
Brands from Viking to Scenic and Seabourn sail here. Italian river cruises are also becoming more popular, with lines such as CroisiEurope, Avalon Waterways and Uniworld sailing the River Po.
Find the best cruises to Italy
Italy cruises: Best places to visit
Rome (Civitavecchia)
There's a reason all roads lead to Rome, as the Eternal City is one of the most magical, romantic and mesmerising metropolises in the world. In the City of Love, ancient ruins lie beside bustling terracotta trattorias, and sun-soaked squares buzz with the clinking glasses of aperitivo hour. A hot-blooded city cooled by the River Tiber, Rome is home to the ancient Colosseum, Pantheon and Roman Forum, the Vatican City and Trevi Fountain. Hop off your Italy cruise and grab some thin Roman-style pizza in Piazza Navona or hip Trastevere – Rome's bohemian district with narrow streets, hanging washing lines and funky cocktail bars.
Florence
Florence is the cradle of the Renaissance, known for its architecture, art and iconic sites like the terracotta-domed Duomo. Livorno is the closest cruise port to Florence. Near Pisa, the Renaissance-era port city is a 90-minute car ride or 80–100-minute train ride from Florence. One of the world's truly "wow" cities, Tuscany's capital has long been associated with artists, poets and romantics, and its streets are packed with galleries, frescoed churches, museums and quaint Tuscan eateries. In fact, Botticelli, Michelangelo and Donatello all have their works here. After exploring the Renaissance Uffizi Gallery, Accademia Gallery (home of Michelangelo's David) and Ponte Vecchio on a cruise shore excursion, climb to a rooftop terrace and gaze over a sea of terracotta to the commanding Duomo di Firenze. Local Tuscan chianti and anything smothered in truffles are also a must-try.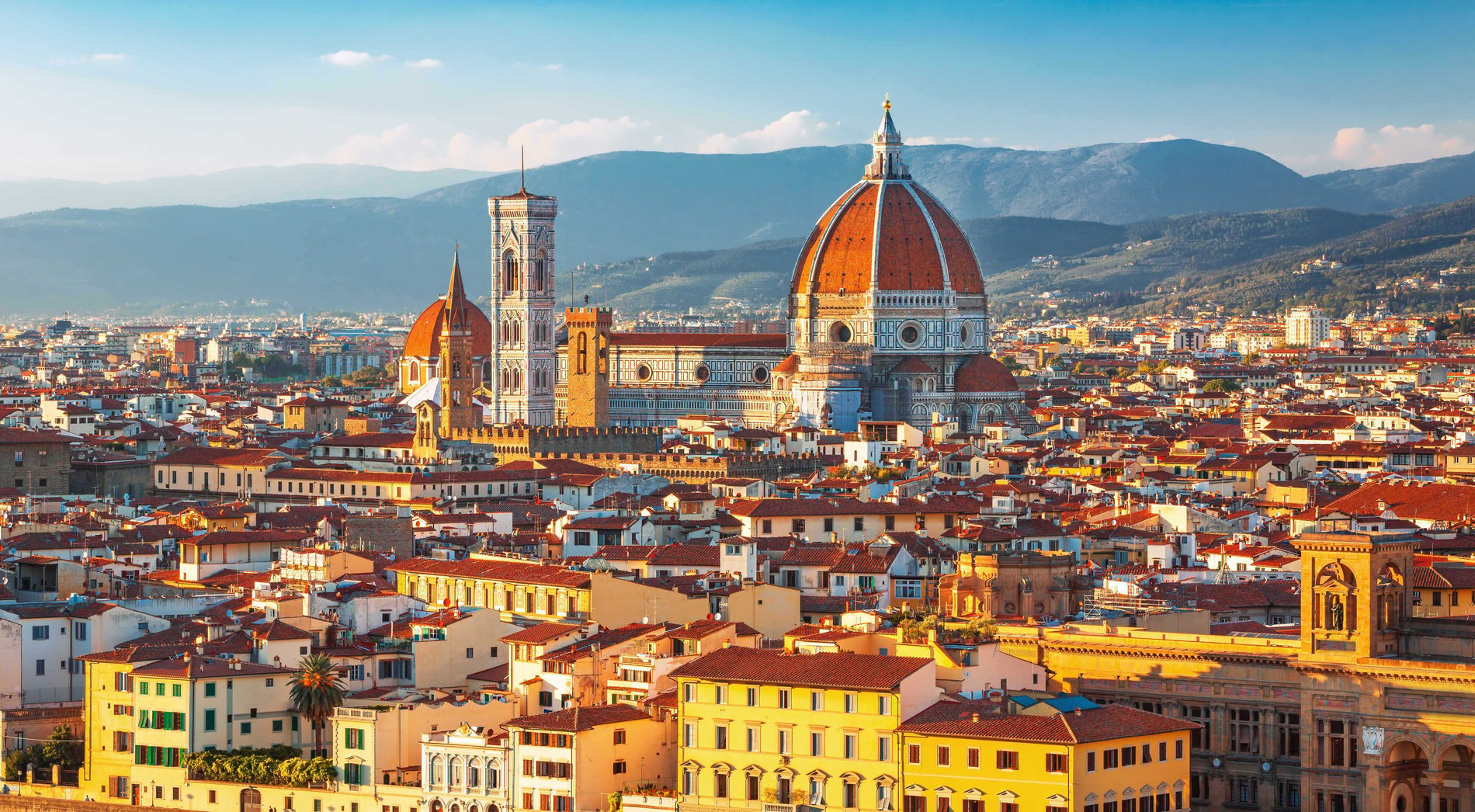 Venice
Venice is one of the most beautiful and precious cities in the world, a city of marble palaces built on a peaceful lagoon. Located in the Veneto region, Venice is a feast for the eyes, centred around the aptly-named Grand Canal with six palaces and 50 palazzi lining its banks. Start in St Mark's Square – home of the domed Italo-Byzantine Saint Mark's Basilica – before heading to the Doge's Palace – a Venetian Gothic masterpiece once the centre of Venetian power. They may be touristy, but they're touristy for a reason, so hop in a gondola and have a cocktail in Harry's Bar. Venice cruises have proved controversial in recent years due to the disruption the huge crusie ships cause. You can still cruise to Venice, but larger ships can't stop in the main lagoon – instead docking nearby.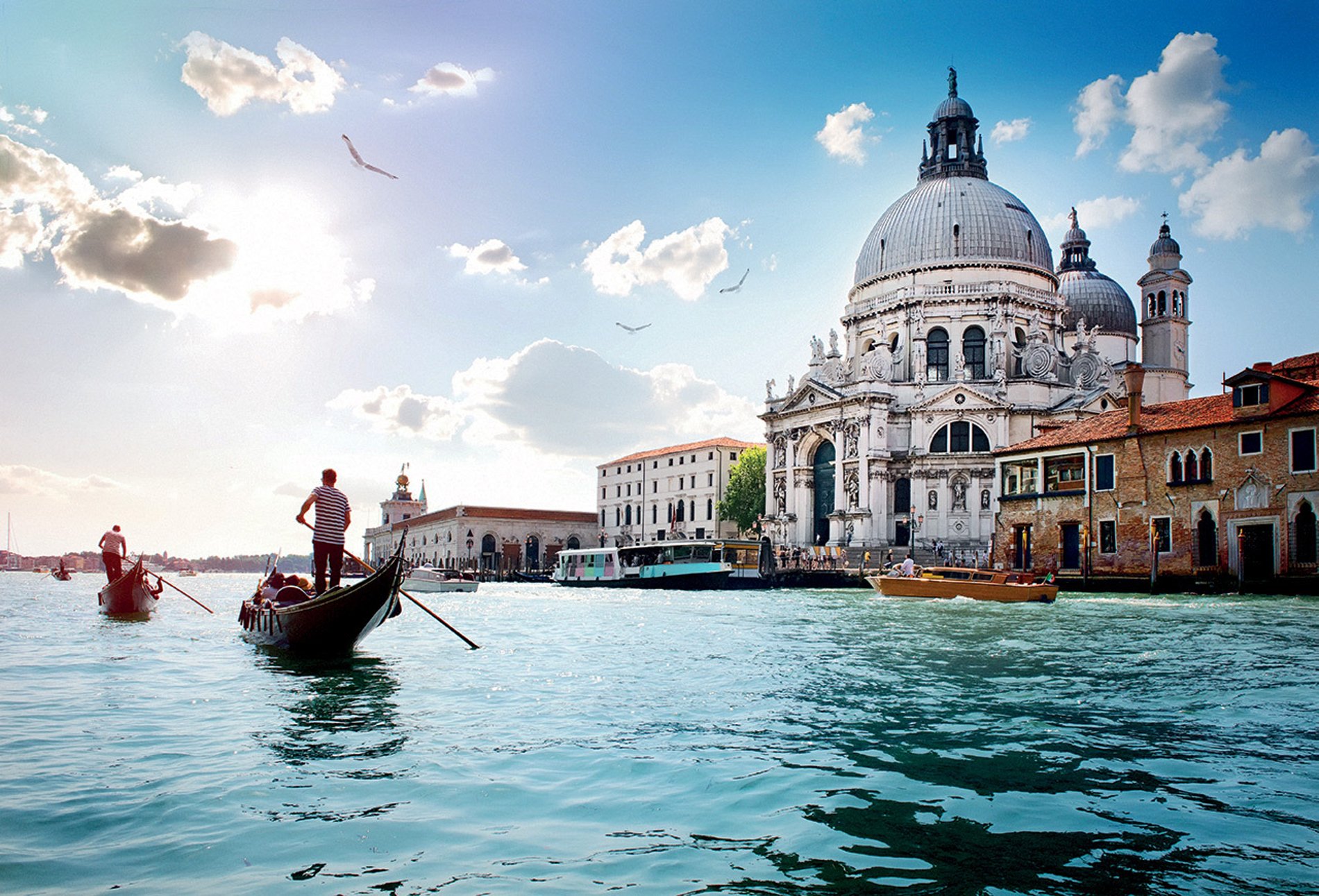 Amalfi Coast
The Amalfi Coast is the epitome of Italian glamour, a Hollywood-esque coastline of plunging cliffs and sandy coves hiding tumbling gelato-hued villages and cannot be missed on cruises to Naples, nearby. The coast is dotted with these UNESCO-protected villages, precariously balanced on the rocks and hiding glamorous piazzas and narrow zig-zagging lanes. The ritziest villages are Positano and Praiano, packed with the international jet-set who descend in yachts for shopping, sunbathing and dining in cliffside restaurants. However, you'll find a more laid-back experience in mountaintop Ravello and sleepy Minori. Amalfi with its Arab-Norman Sant'Andrea cathedral and Salerno with its gritty Napoli-esque historic centre are also must-sees. Dip in emerald bays, sip on ice-cold Amalfi limoncello and pinch yourself that such a place is real.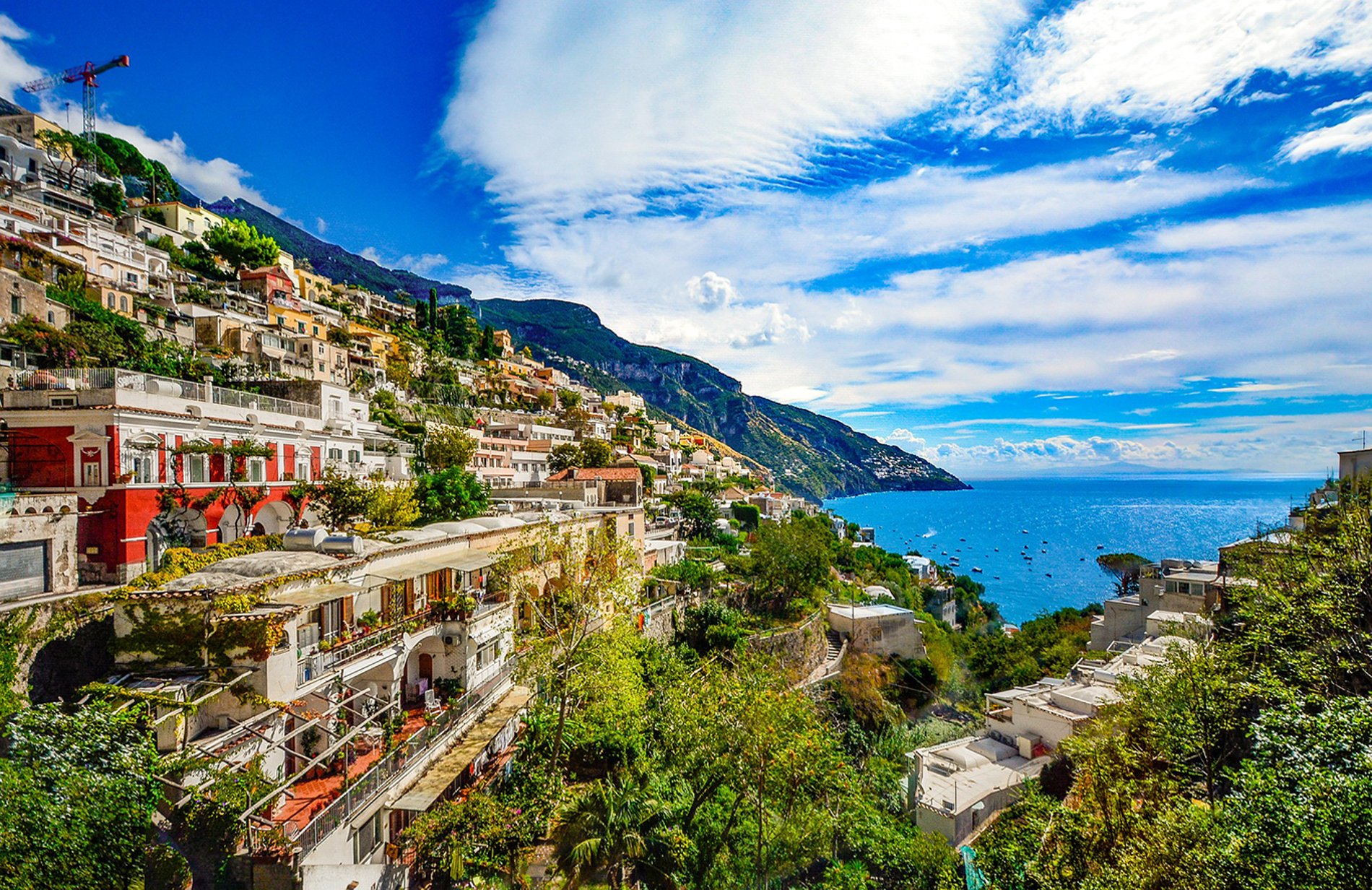 Cinque Terre
Cinque Terre is a string of five enchanting villages on the Ligurian coast, surrounded by the verdant hillsides, towering cliffs and coastal paths of the Cinque Terre National Park - a gorgeous sight to look out for when cruising around Italy. Like a string of precious gems, these villages light up the coastline with their cliff-clinging multicoloured facades and shallow emerald harbours. Monterosso is the biggest of the villages and offers the most amenities, the only sandy beach and both an old and new town. Vernazza – the most photographed – has an amphitheatre marina, the Santa Margherita di Antiochia Church and medieval Doria Castle. For peace, head to picturesque Riomaggiore, the smallest and most southern where you'll find a lovely pebble beach, botanical garden and birdwatching centre.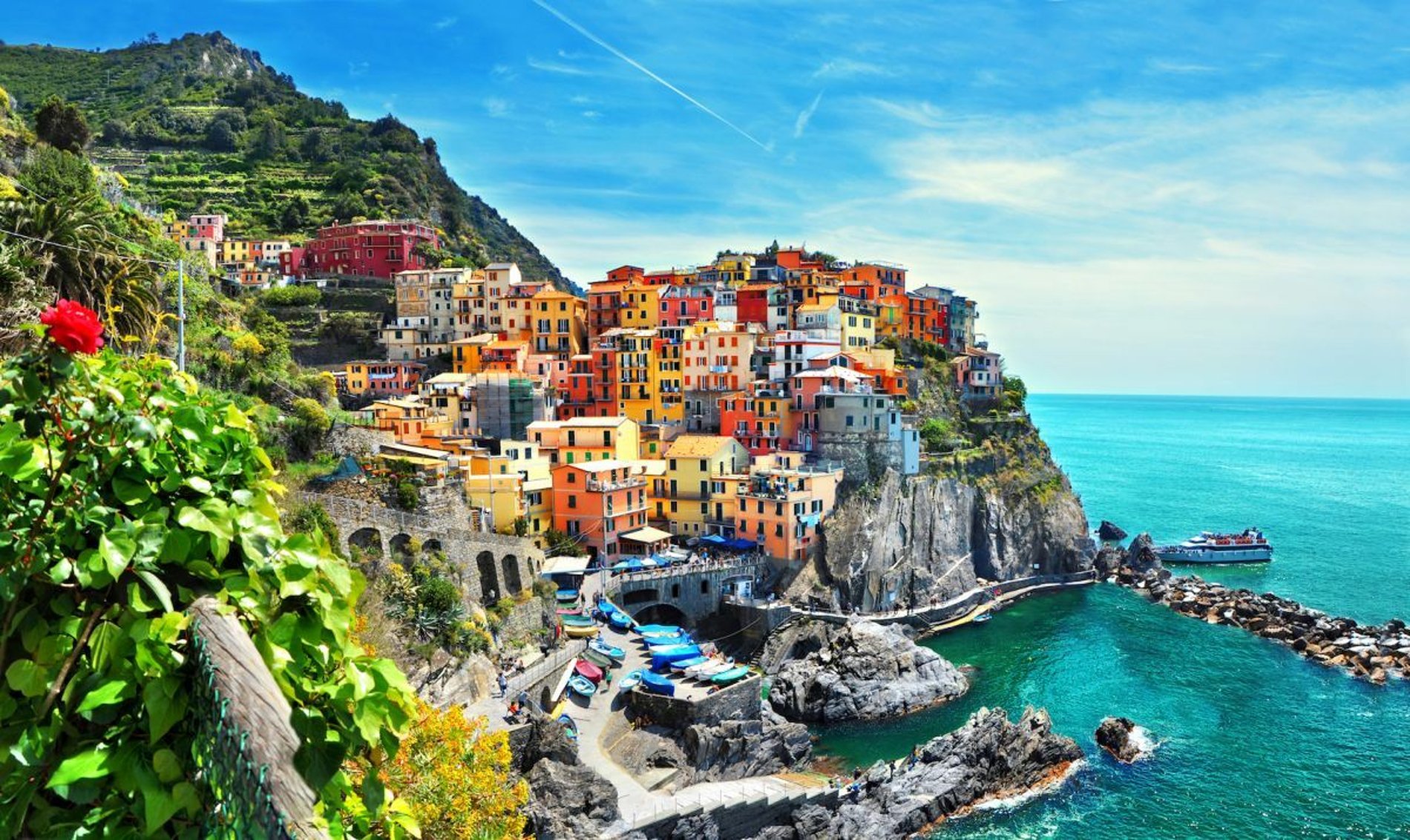 Sicily
Sicily is a world of its own, the largest island in the Mediterranean with its own unique history and vibe. To visit Sicily is to wander historical once-grand cities, to soak up the sun on sandy and volcanic beaches and to explore ancient ruins – with temples, mosaics, palaces and theatres scattered across the island. The capital is Palermo, a popular cruise port, a dizzying mix of side streets, crumbling palaces, the domed Palermo cathedral and food markets – where traditional Sicilian arancini are a must. Cruise lines including MSC and Celebrity operate cruises from Palermo, Sicily. Ships also dock in Messina, an underrated city on the Ionian coast with wide boulevards, marble fountains and the grand Norman Messina Cathedral.
Sardinia
Closer to North Africa than the mainland is an island blessed with rolling countryside, sandy beaches and picturesque colourful citadels. That island is Sardinia. Few places look like they do in the photos, but Google Sardinia and you'll see why everyone from Roman invaders to billionaire yachtsmen has scrambled to land on its shores. Here, perfect pale apricot sands and sapphire lagoons are a dime a dozen, and the countryside is littered with Byzantine ruins, Vermentino wineries and farmsteads. In the south, vertiginous Cagliari buzzes with bars and restaurants, a worn ancient city with markets, alleyways and churches. In the north, the Costa Smeralda – a 20km-long stretch of pristine coastline sculpted by Prince Aga Khan in the '60s, home to uber-lux utopian town Porto Cervo. Cruise lines including Royal Caribbean and NCL offer cruises out of Cagliari.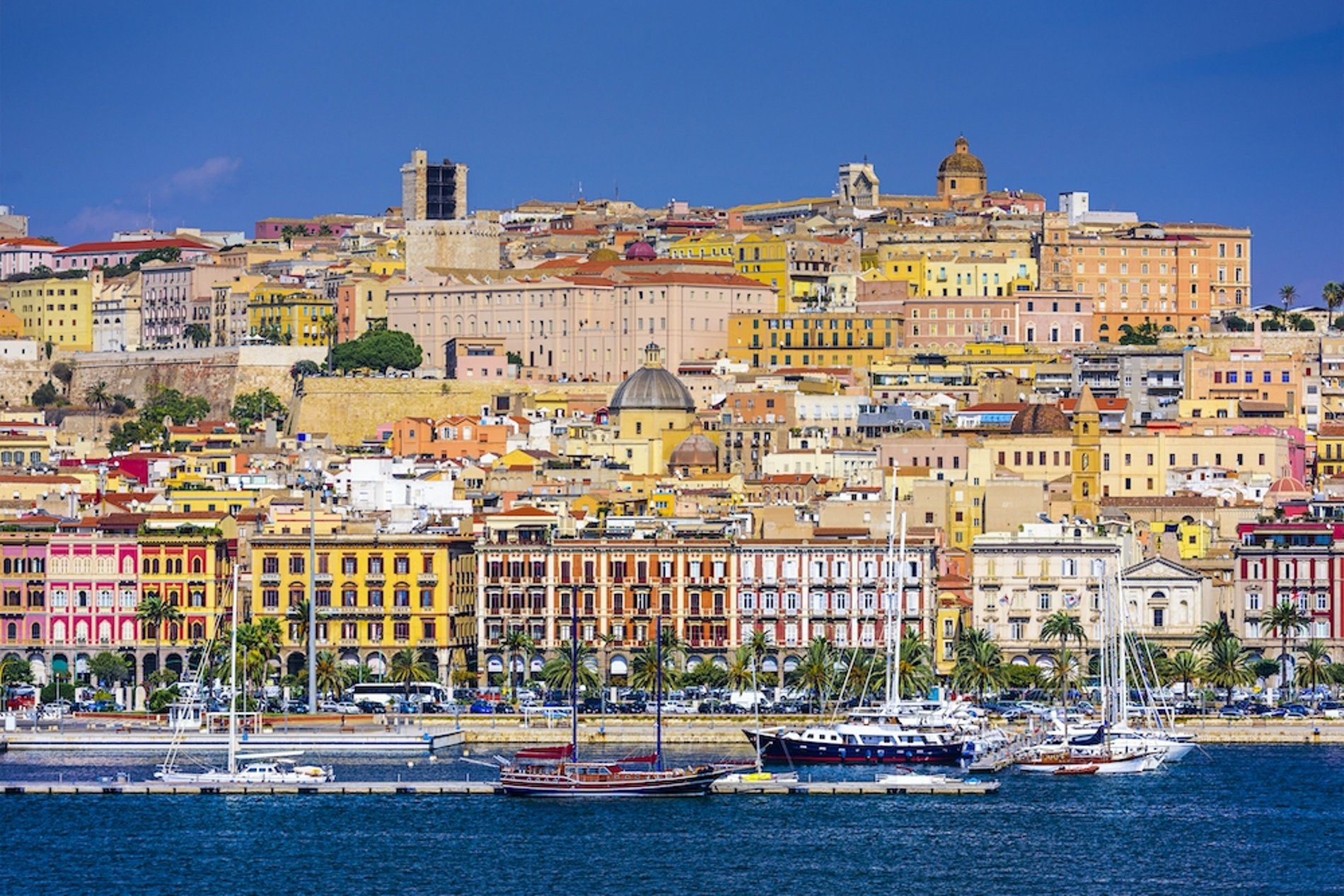 Iconic ports
Italy cruises: Best things to do in Italy
Visit ruins
Italy was once the seat of one of the greatest empires there ever was, and the country is littered with Roman ruins – the most famous found in Rome. Outside of Rome you can visit ruined cities like ill-fated Pompeii and partially submerged Baia – near Naples.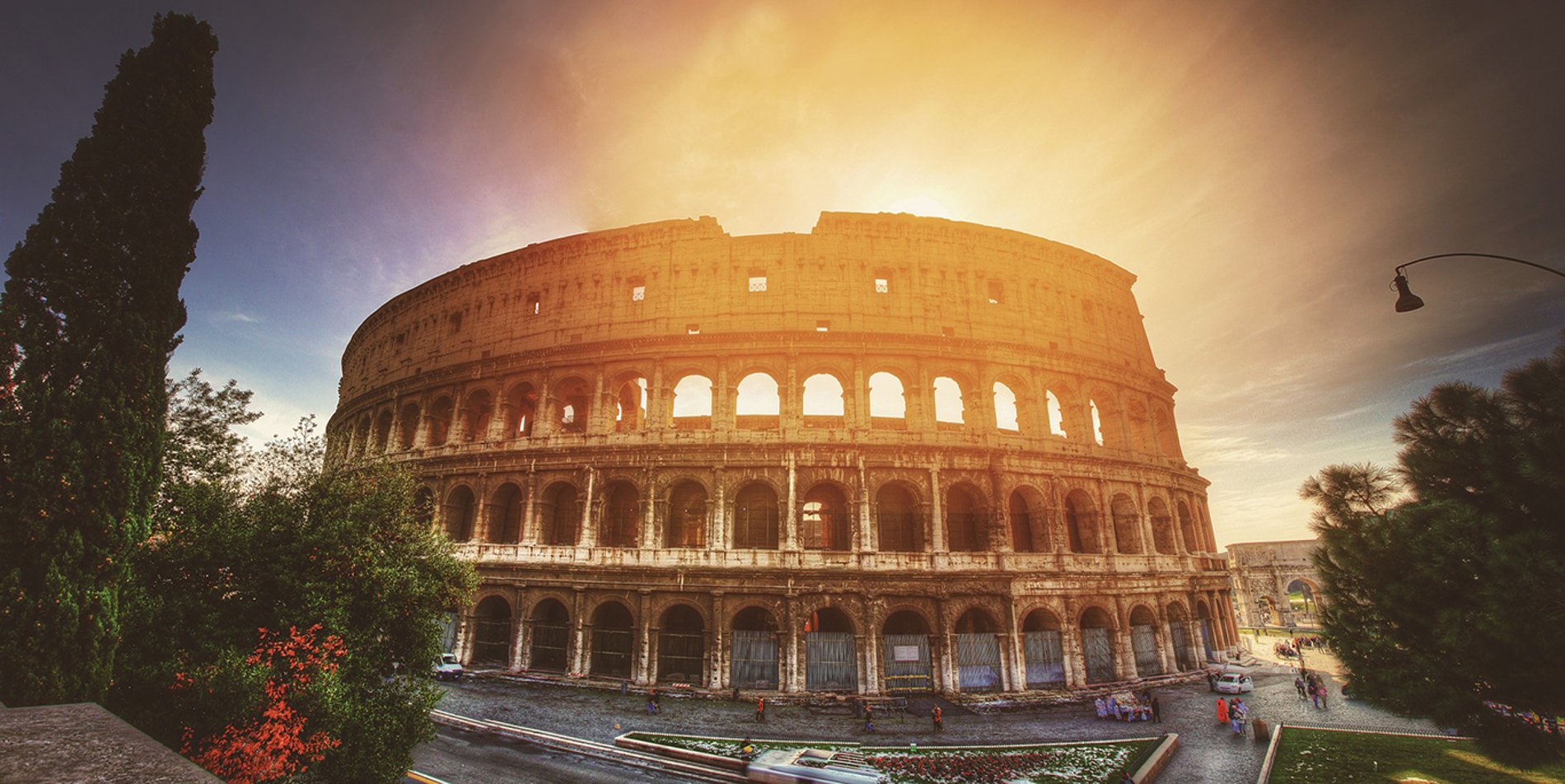 Go wine tasting
From chianti and barolo to sangiovese and barbera, Italy has some of the best wines in the world. You'll find a nearby winery at pretty much every cruise port, and a tour and tasting cannot go a miss.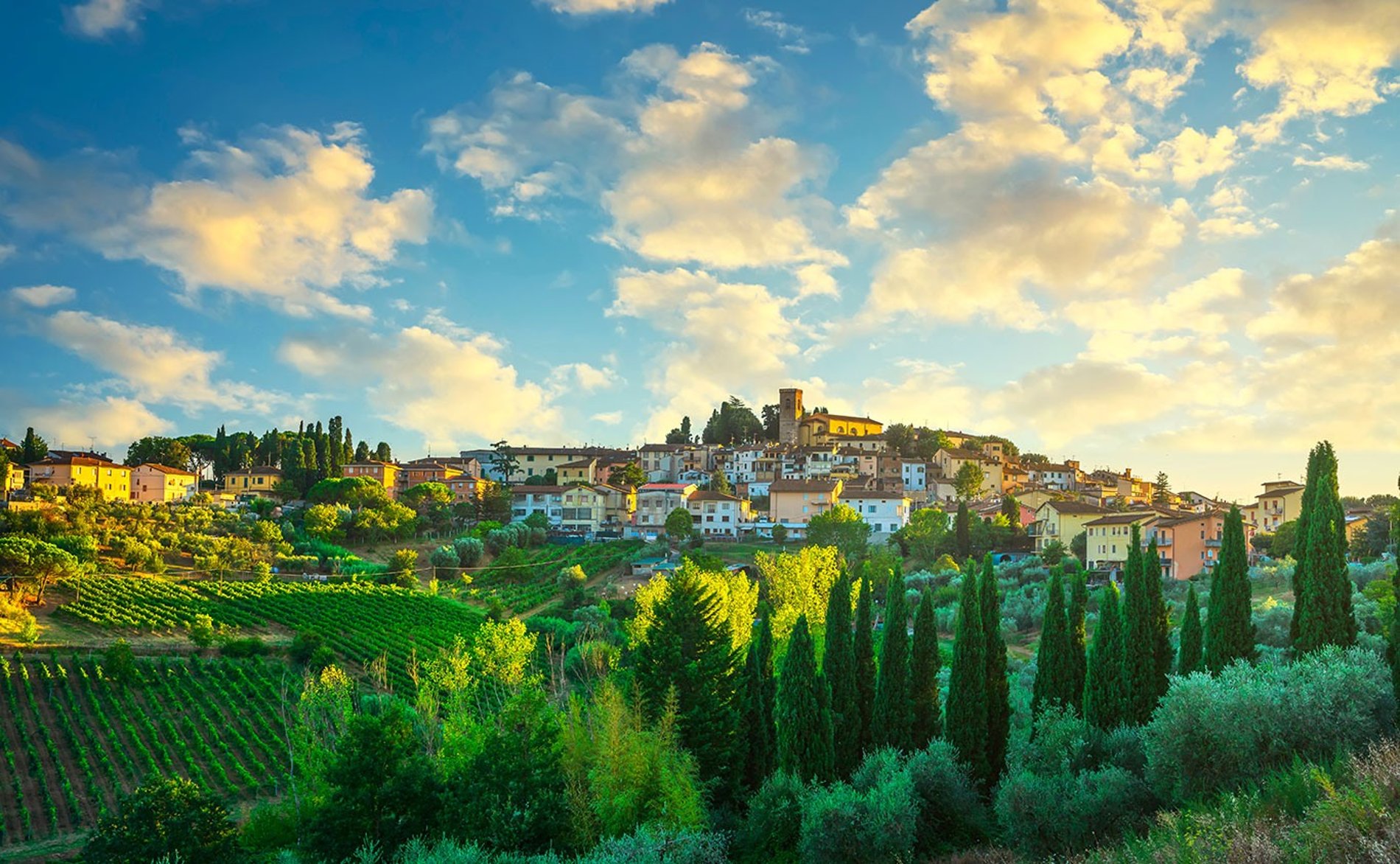 Soak up art and culture
Italy has some of the most famous art museums in the world, the birthplace of Michelangelo, Raphael, Botticelli and Caravaggio. Florence's Uffizi Gallery and the Borghese Gallery in Rome are must-sees when cruising around Italy.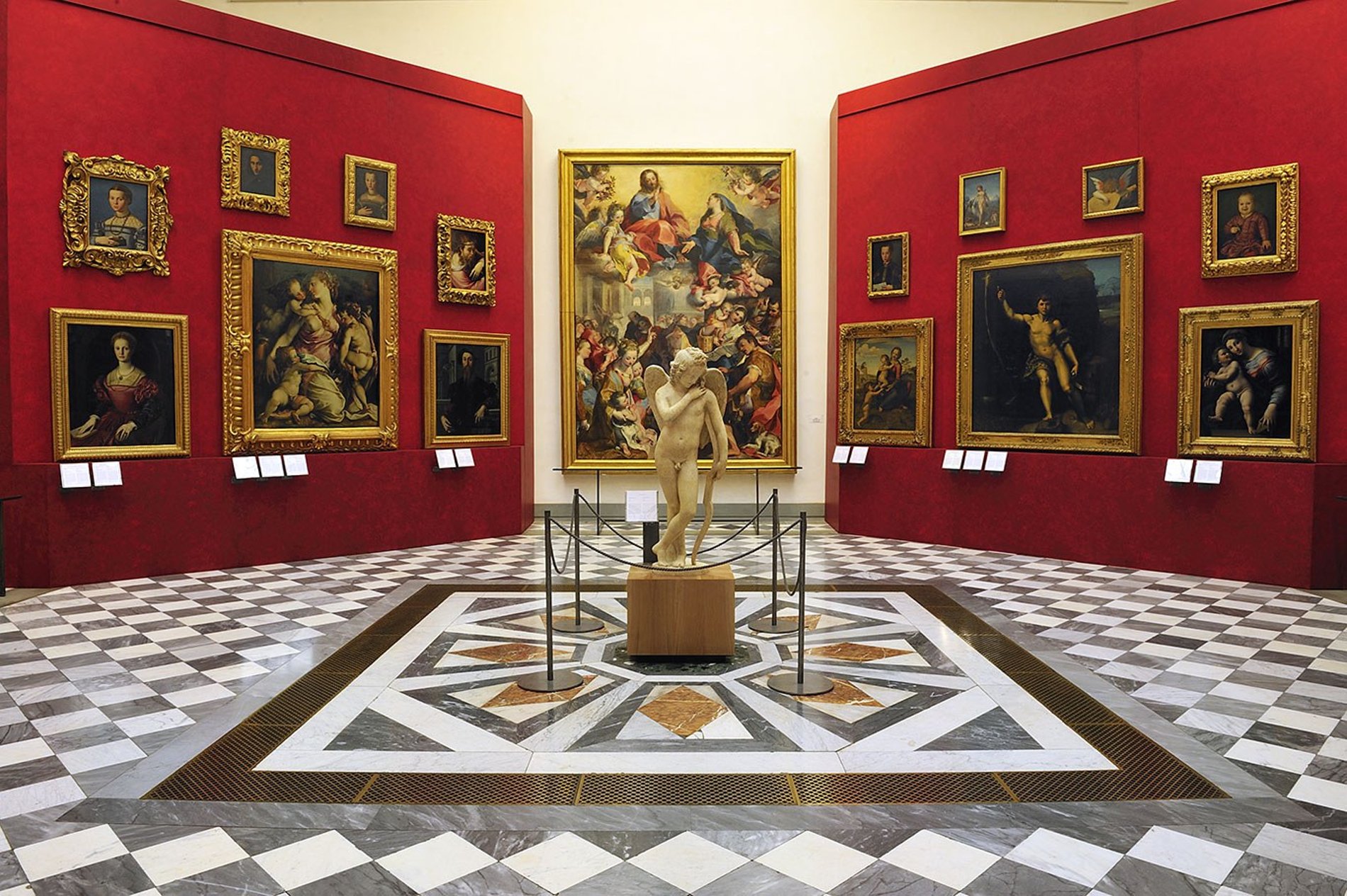 Take a cookery class
A cookery class is a fantastic way to spend your time in Italy, be it an organised cruise excursion or a class you've personally found. Naples has the best pizza-making classes while you should learn the secrets of pasta-making in Tuscany.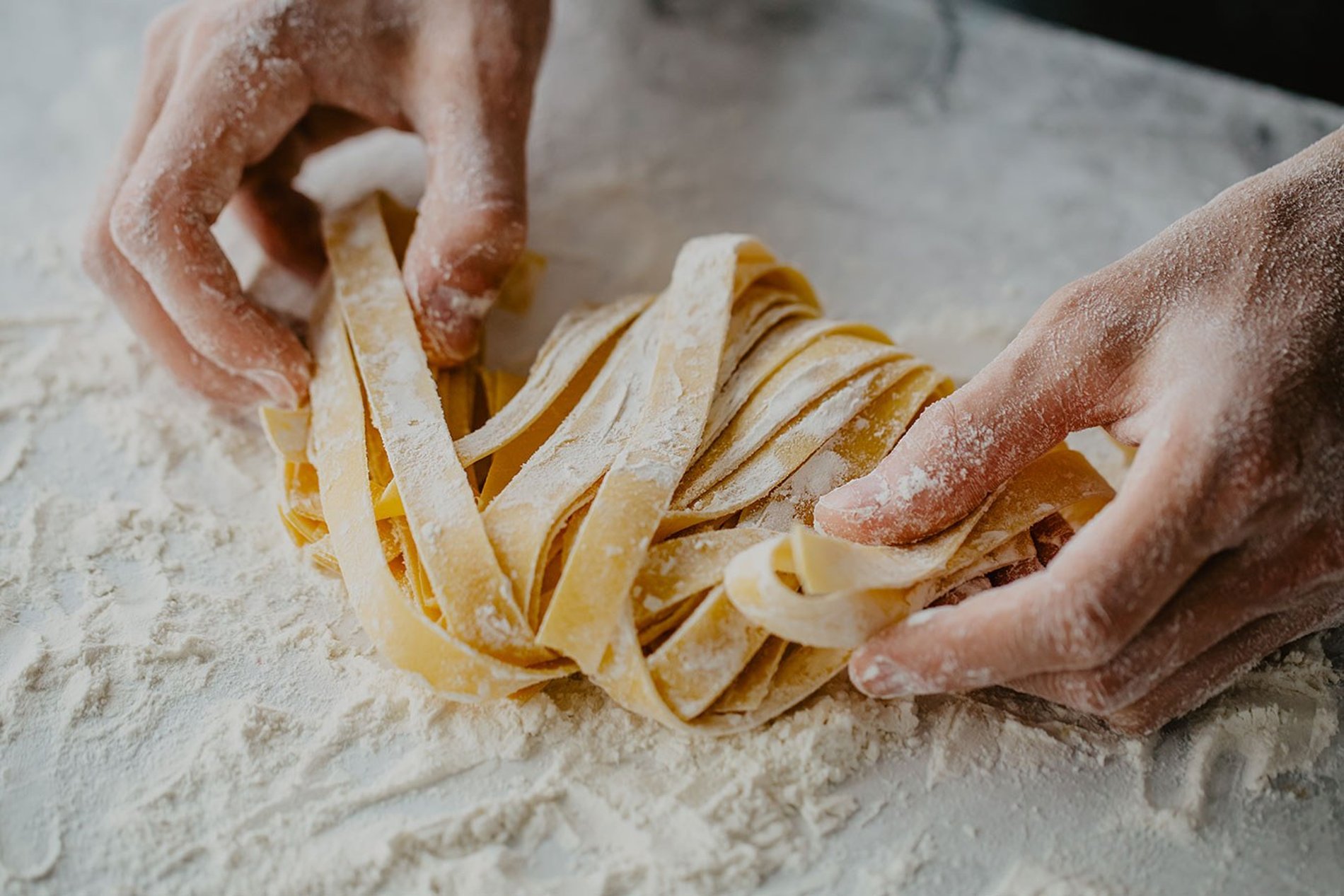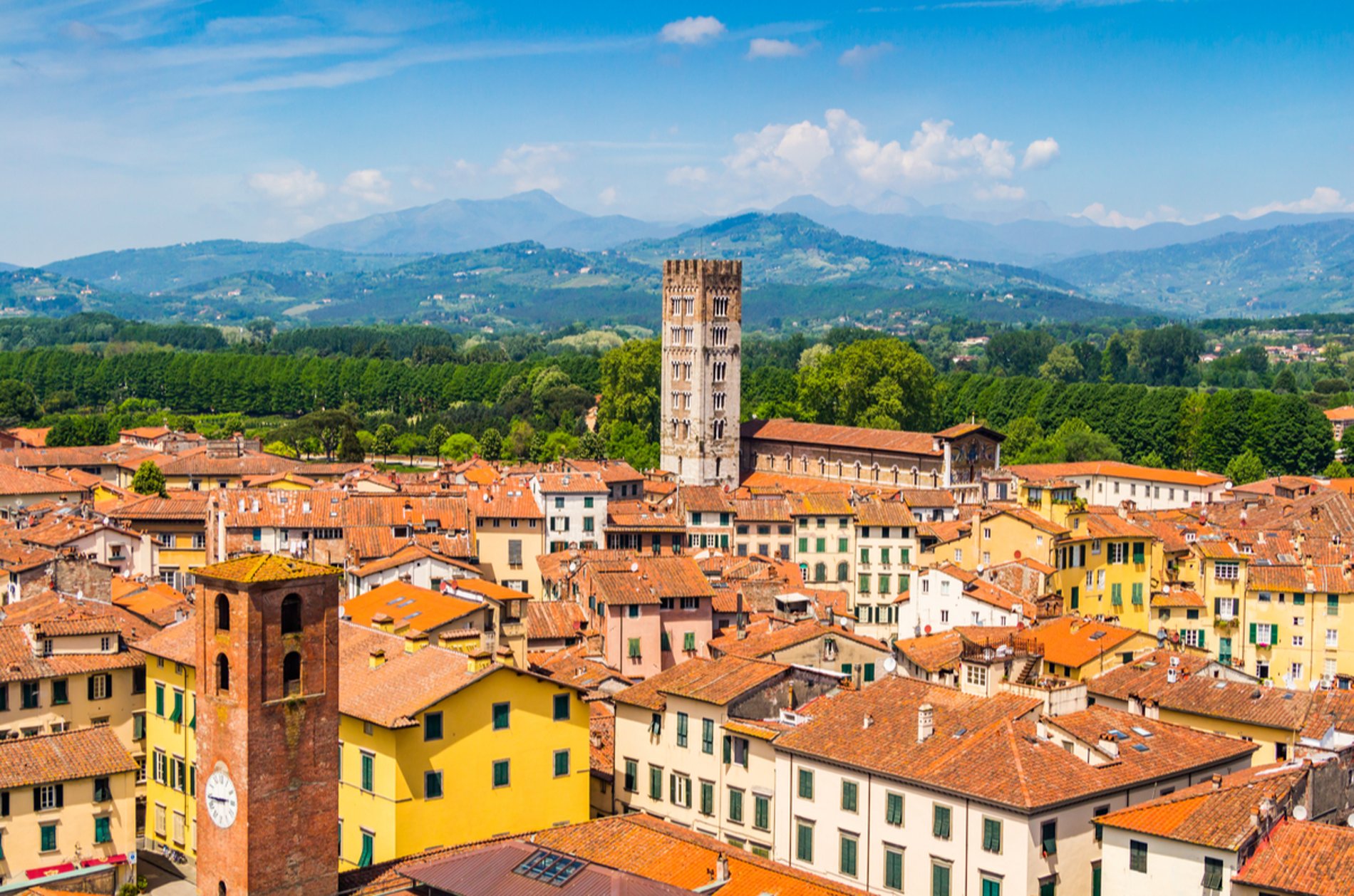 The beautiful Lucca is the perfect alternative to Florence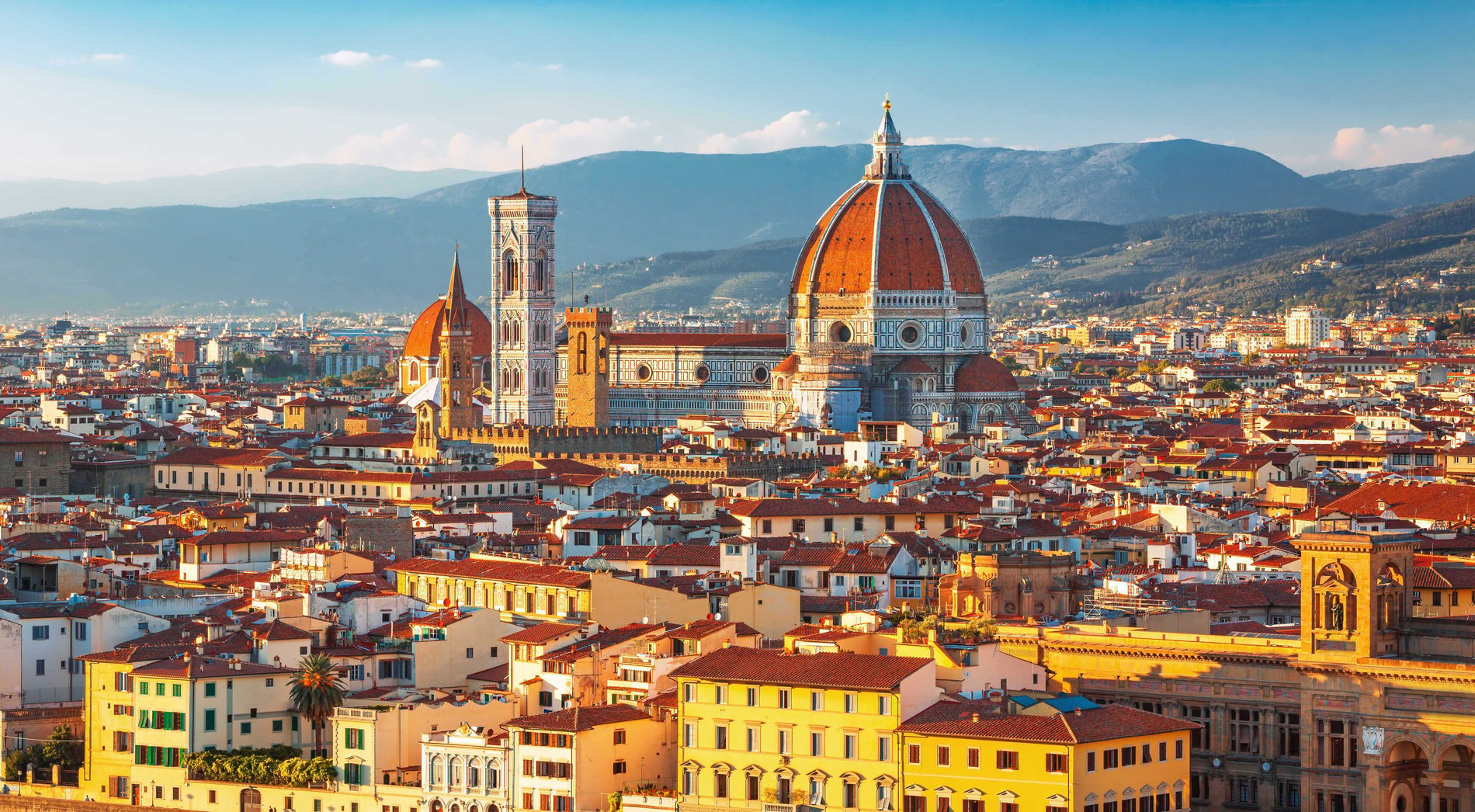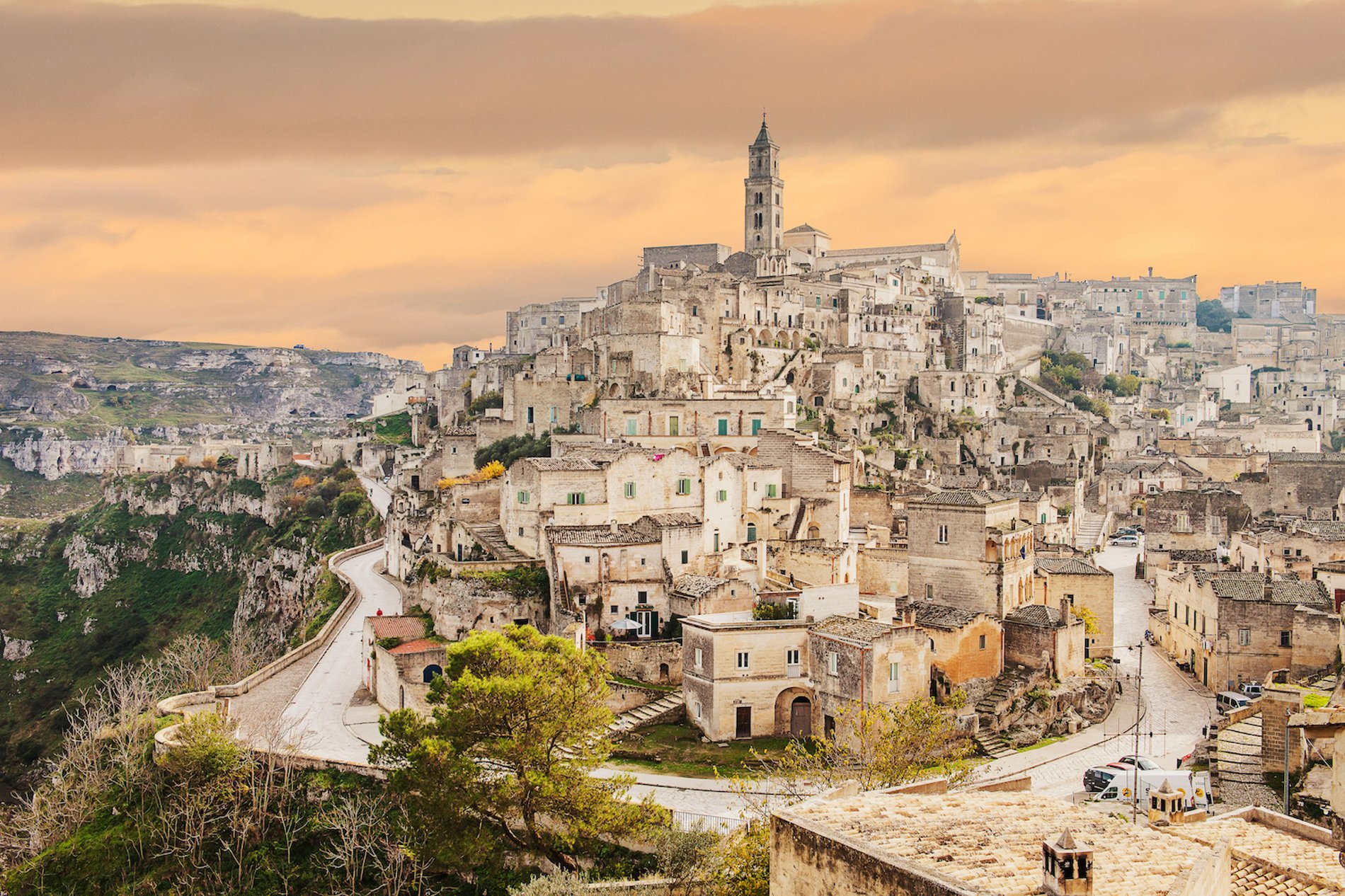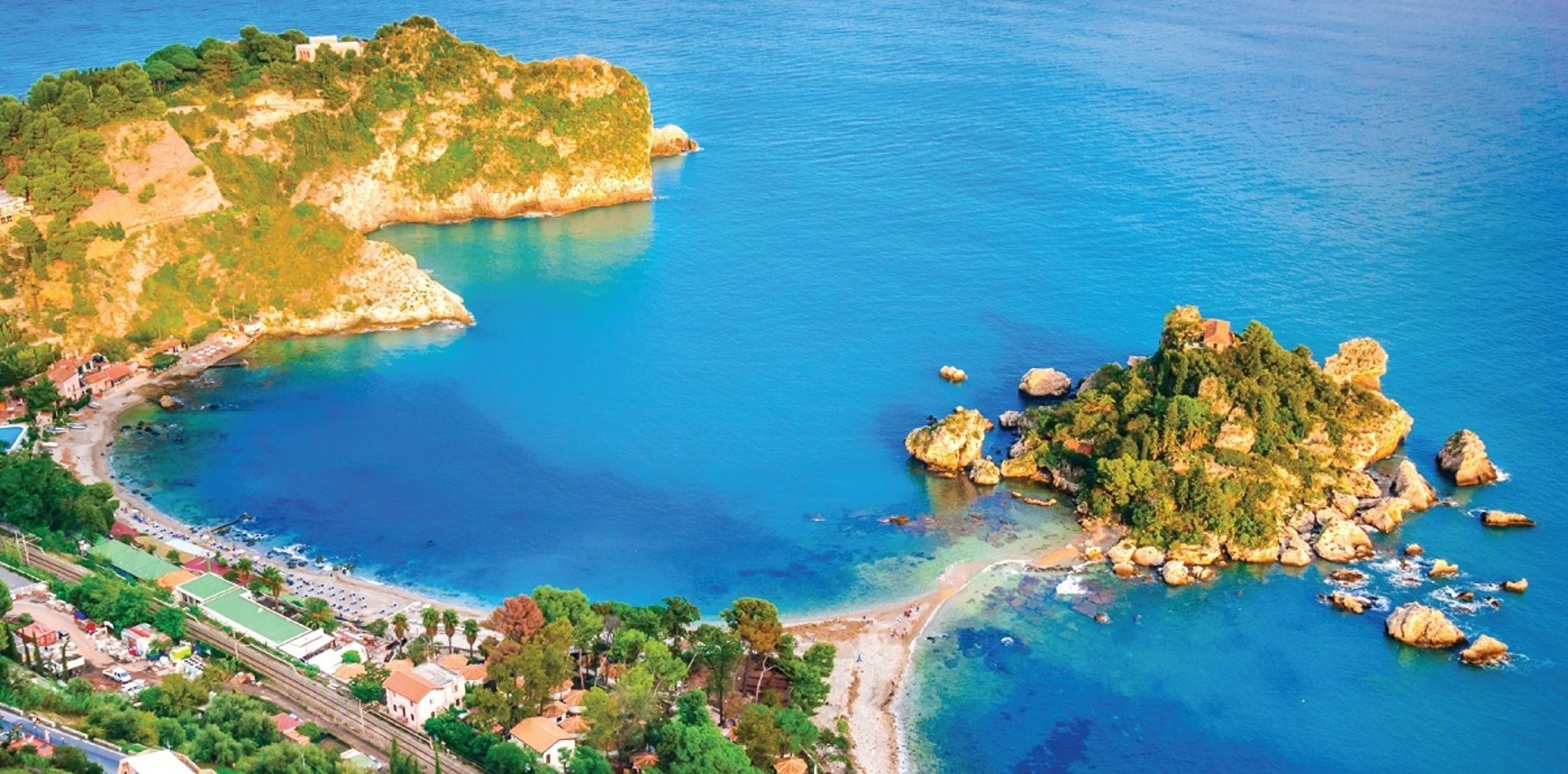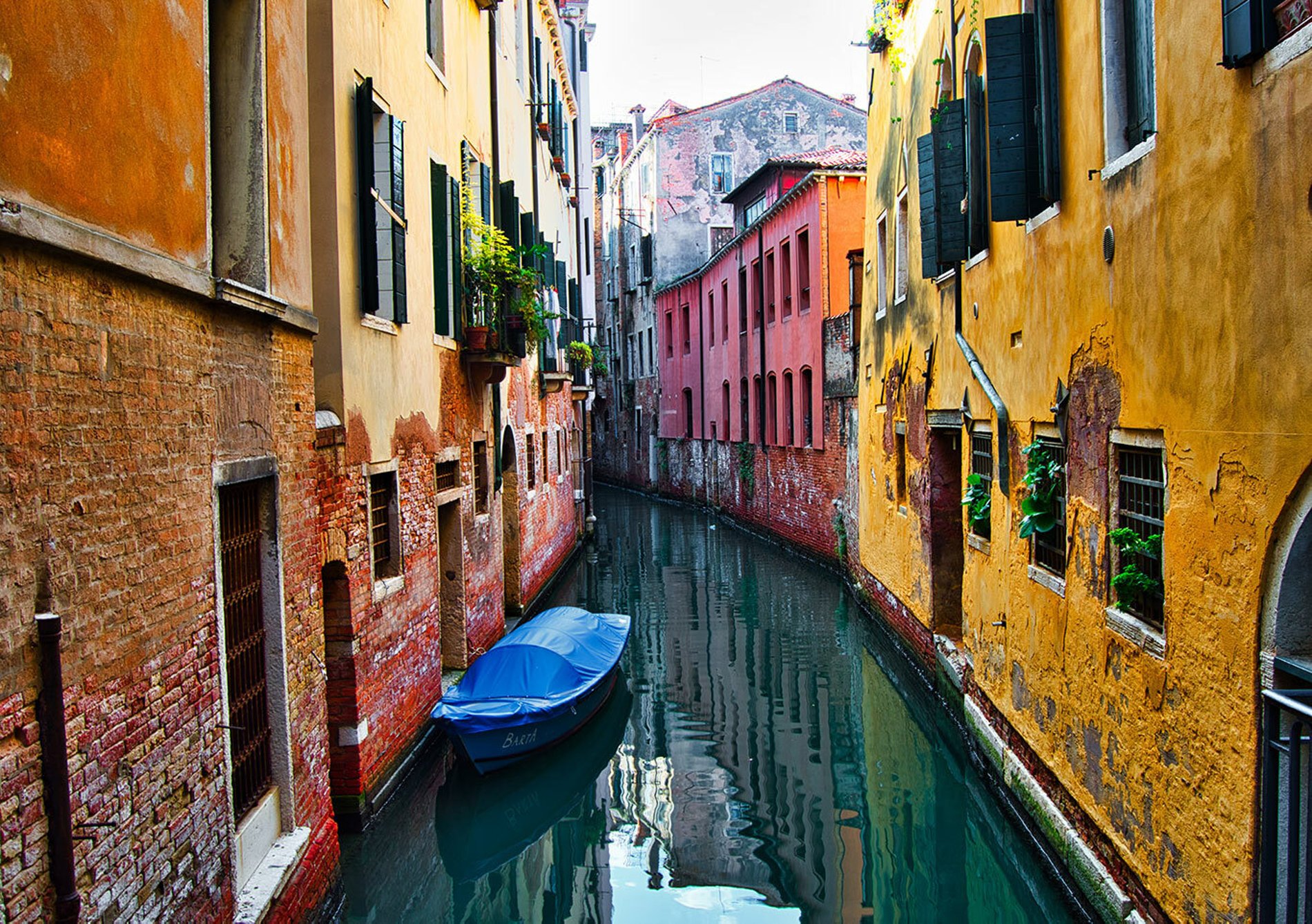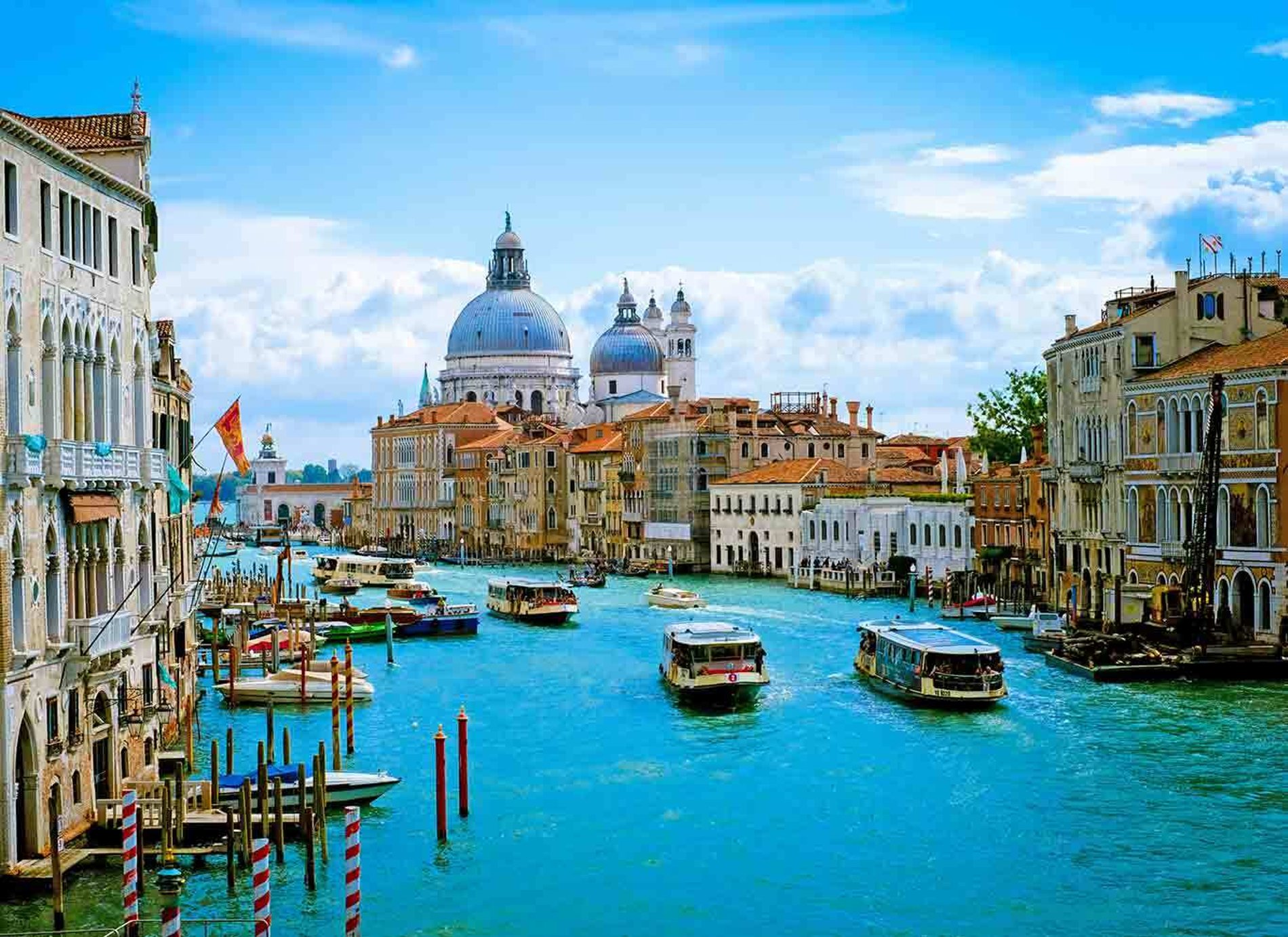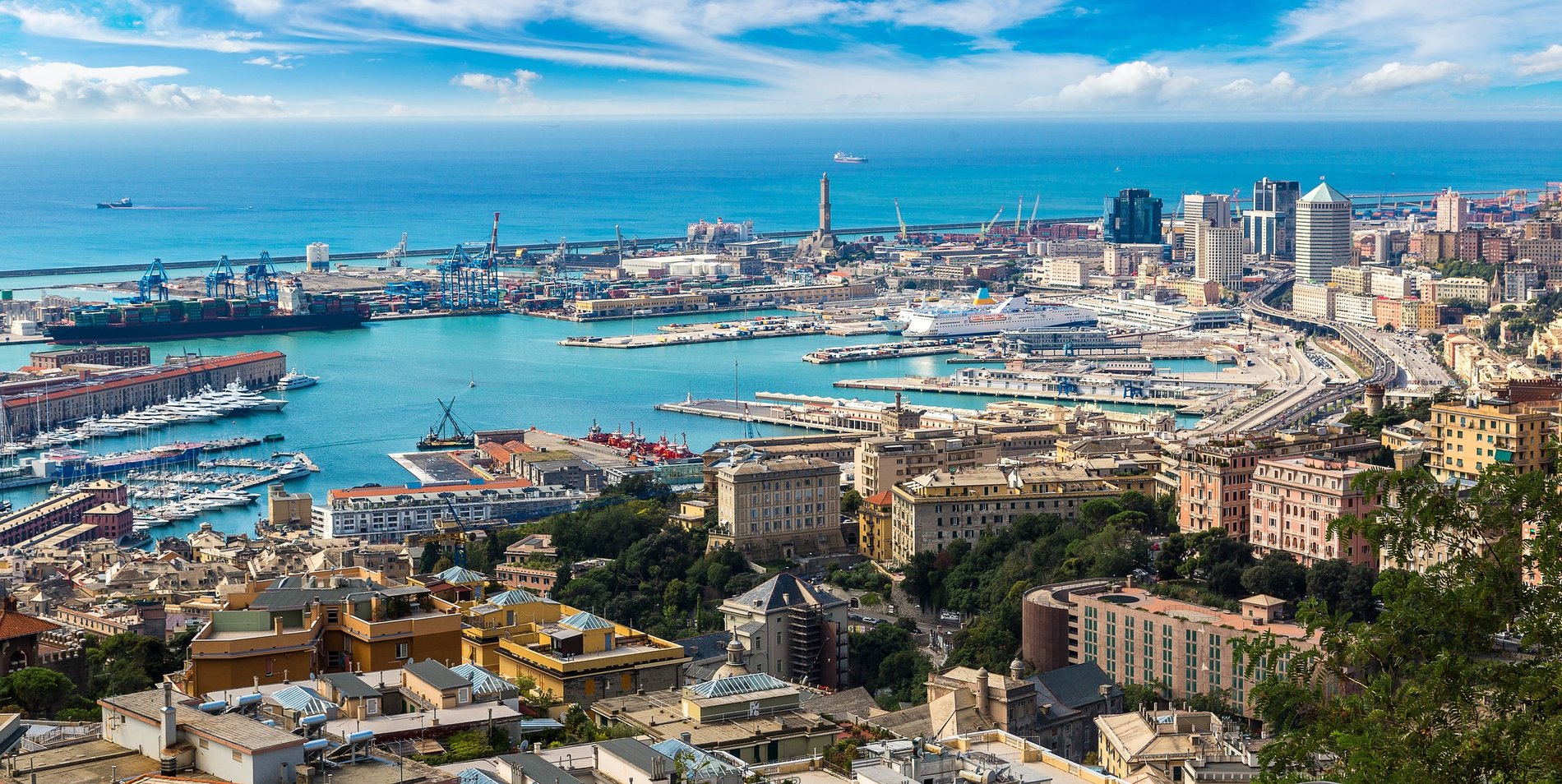 Cathedral of Santa Maria del Fiore in Florence, Italy
Ponte Vecchio over Arno river in Florence, Italy