All-inclusive Panama Canal with Los Angeles & Miami Stay
Mexico & Costa Rica
Adventurous & Bespoke Cruise Package
How do you define paradise? How about this: lapping up the sun as you venture forth from Los Angeles and witness the sun-kissed beauty of Mexico's coast, before cruising through the wonderous Panama Canal and enjoying the finest of Caribbean weather en route to Miami. Hotel stays are provided in swanky venues when in Los Angeles and Miami, allowing you to sample two of Americana's cultural staples. Stopping in Cabo San Lucas, Puerto Vallarta, Manzanillo (Mexico), Acapulco, Puerto Quetzal, Panama City and Cartagena, you don't want to miss this! Speak to one of the team today and get your trip booked up for January 2024.
NCL Free At Sea Includes:
Premium Beverage Package (Open Bar)
Speciality Dining Package
Internet Package
Shore Excursions Credit Package
3rd & 4th Guest Sail for Taxes only (select sailings)

Departure Date:

12th January 2024

Total Nights:

17 Nights

Cruise:

Norwegian Bliss

Package Type:

Cruise and Stay

Includes Outbound Flight
Price shown provided by: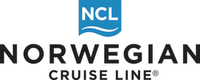 Norwegian Cruise Line
Founded in 1966, Miami-based Norwegian Cruise Line (NCL), part of global cruise company Norwegian Cruise Line Holdings (which also owns Oceania Cruises and Regent Seven Seas Cruises), is the third-largest cruise line in the world in terms of cruise passengers. NCL has become well-known for its colourful ships featuring a pop-icon style painted hull.

Return flights from the UK

15-nights all-inclusive cruise

1-night stay in Los Angeles

1-night stay in Miami

FREE at Sea
Day 1
Fly to Los Angeles
Outbound flight from the UK
Day 2
Los Angeles hotel stay
4-star hotel stay in Los Angeles
Day 3
Embark and set sail
Embark from Los Angeles for Cabo San Lucas
Day 4
Sail to Puerto Vallarta
Sail to Puerto Vallarta
Day 5
Sail to Manzanillo, Mexico
Sail to Manzanillo, Mexico
Day 6
Sail to Acapulco
Sail to Acapulco
Day 8
Sail to Puerto Quetzal
Sail to Puerto Quetzal
Day 10
Sail to Panama City
Sail to Panama City
Day 12
Cruise through the Panama Canal
Cruise through the Panama Canal
Day 13
Sail to Cartagena
Sail to Cartagena
Day 16
Sail to Miami
Sail to Miami
Day 17
Hotel stay in Miami
Day 18
Return flight to the UK
Return flight to the UK
Day 1
Outbound flight from the UK
Day 2
Home of the famous Hollywood sign and Walk of Fame, Los Angeles is the place to visit for anyone interested in film and television and hoping to get a glimpse at some famous actors and artists. Stroll down the Walk and enjoy the glamorous atmosphere and famous surroundings, or take a break on the Santa Monica pier and watch the sun set on the sea.
Day 3
Cabo San Lucas, a resort city on the southern tip of Mexico's Baja California peninsula, is known for its beaches, water-based activities and nightlife. Playa El Médano is Cabo's main beach, with outdoor restaurants and numerous bars. Past the marina is Land's End promontory, site of Playa del Amor (Lover's Beach) and El Arco, a natural archway in the seacliffs.
Day 4
Puerto Vallarta is a resort town on Mexico's Pacific coast, in Jalisco state. It is known for its beaches, water sports and nightlife scene. Its cobblestone center is home to the ornate Nuestra Señora de Guadalupe church, boutique shops and a range of restaurants and bars. El Malecón is a beachside promenade with contemporary sculptures, as well as bars, lounges and nightclubs.
Day 5
Sail to Manzanillo, Mexico
Sail to Manzanillo, Mexico
Day 6
Acapulco is a major seaport on the scenic Pacific coast of Mexico, located on a deep semi-circular bay with sandy beaches and blue waters. It was a popular destination for many movie stars during the Golden Age of Hollywood, including Elvis Presley and Elizabeth Taylor.
Day 8
Puerto Quetzal is Guatemala's largest Pacific Ocean port. It is important for both cargo traffic and as a stop-off point for cruise liners
Day 10
Expect incredible morning views as you arrive into the port for Panama City. Tinged with a silver pre-dawn light, the city will metamorphosise into a golden glow as the sun rises above it. And from then on expect one stunning view after another. Very interesting in its own right, Fuerte Amador is obviously overshadowed by its proximity to Panama City. So should the Miraflores museum of the Canal, which offers a comprehensive and immersive tour of the Canal including a 3-D experience, four exhibition halls, an observation deck, and a surprisingly good restaurant not interest you then there is always the option of lovely Casco Viejo – literally the old quartier of Panama. The grand old colonial houses, cobbled streets, independent boutiques and buzzing street scene make this a must stop on your itinerary. And if you like seafood, you will not want miss the many restaurants and market stalls serving different variations of so-fresh-it's-still-practically-swimming ceviche. Best eaten like the Panamanians do, with salty crackers and a cold beer on the beach. And if money is no object, a cup of geisha coffee – supposedly the world's best and definitely the world's most expensive at $7 a shot is definitely a pick me up! Cool cosmopolitan capital aside, Panama has a skyscraper filled skyline that is worthy of some of its North American counterparts. But if urban utopia is not your scene then fear not, the sandy beaches and lush rainforests are never more than a short cab ride away.
Day 12
Cruise through the Panama Canal
Cruise through the Panama Canal
Day 13
Cartagena's magnificent city walls and fortresses, now a UNESCO World Heritage Site, enclose a well-restored historic center (the Cuidad Amurallada, or walled city) with plazas, churches, museums, and shops that have made it a lively coastal vacation spot for South Americans and others. New hotels and restaurants make the walled city a desirable place to stay, and the formerly down-at-the-heels Getsemaní neighborhood attracts those seeking a bohemian buzz. The historic center is a small section of Cartagena; many hotels are in the Bocagrande district, an elongated peninsula where high-rise hotels overlook a long, gray-sand beach.When it was founded in 1533 by Spanish conquistador Pedro de Heredia, Cartagena was the only port on the South American mainland. Gold and silver looted from indigenous peoples passed through here en route to Spain and attracted pirates, including Sir Francis Drake, who in 1586 torched 200 buildings. Cartagena's walls protected the city's riches as well as the New World's most important African slave market.
Day 16
Miami is one of the world's most popular holiday spots. It has so much to offer; from its countless beach areas, to culture and museums, from spa and shopping days out, to endless cuban restaurants and cafes. Miami is a multicultural city that has something to offer to everyone.
Day 18
Return flight to the UK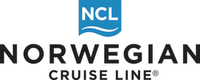 Norwegian Cruise Line
Norwegian Bliss
Imagine exhilaration whilst exploring the wilds of Alaska. Imagine relaxation upon finding your slice of paradise in The Caribbean. Imagine Bliss.

Hotel To Be Confirmed By Galaxy Cruises
Total Nights:
2 Night Stay
Outbound Flight
Outbound flight from the UK