Search for your ideal Cruise
Azamara, Azamara Quest,
By Bernice on 10/05/2022
Overall a very good cruise. Online & paperwork complicated due to Covid restrictions but I'm sure it could have been much simplified. However we were guided through finally, by 'phone, by a very competent member at Azamara with essential information without which we would not have been able to cruise. Organisation at customer services on board was excellent so disembarkation was made very simple. We would certainly book with Azamara again. I have not marked Shore excursions as we only had one stop in St. Thomas which was not on the original itinerary, as we should have stopped in Bermuda. As we had been to St. Thomas several times before, we did not want to take any of the excursions.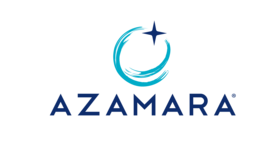 Read our Azamara guide
Browse reviews by cruise line