Search for your ideal Cruise
P&O Cruises, Azura, Eastern Mediterranean
By ANDREW on 09/06/2022
The Azura was the first ship I sailed on in 2018, since then have been truly spoilt by being on the Iona in December 2021.

I know the Azura has been refurbished in a few areas - but others it was quite noticeable like in the lifts and carpets in the rooms / cabins. Really does need a bit of a spruce up in those areas!

The dining was good, however there was a lack of options in the main dining room for pescetarians - and a number of days I had no option other than Salmon! Also on the formal nights I found that not having a jacket (I didn't take a suit but instead took smart trousers and a shirt and tie). So had to carry a members of staff jacket on my arm into the restaurant, place on a chair and give back afterwards. I found that a bit embarrassing to be honest!

Other than that the staff were all brilliant, and the cabin steward was wonderful.

The excursions were good, however one of them especially felt very rushed and we literally had only 50 minutes in one place (we were told about the nice walks you could do - but these were not achievable in the short time we were there).

Other than that, all in all - it was a good cruise and enjoyed it - especially as we make friends with one mum and daughter beforehand (I helped her with the paperwork side) - and we often met up for quizzes etc on board and did the same excursions.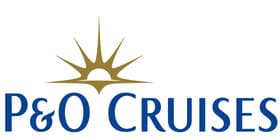 Read our P&O Cruises guide
Browse reviews by cruise line