Search for your ideal Cruise
Azamara, Azamara Quest,
By Dorothy on 17/05/2022
Azamara cruises are all inclusive as much food and drink as you want ! Unfortunately after the first day I realised getting drunk was easy as all the cocktails tasted so good but I felt terrible the next day and decided not to go so crazy again . As it was one of the first cruises after the Cov19 I thought the ship would be clean but it was not I could not see through my cabin window and had to show reception a tissue with the dirt on it . They moved me to another cabin it was one for disabled people nice and large but the floor was dangerous in the bathroom it was not screwed down tightly. I put a towel over the floor so as not to cut my feet . The food was lovely most of the time but the shore excursions where at least £150 . For me the worst thing was being told I was going to see Athens on a tour and included lunch going to the airport at 2.30 but there was no lunch and I was left at the airport at 12 and my flight home was 8 that evening.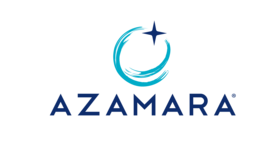 Read our Azamara guide
Browse reviews by cruise line