Search for your ideal Cruise
Regent Seven Seas Cruises, Seven Seas Voyager, Western Mediterranean and Atlantic
By Brett on 08/05/2022
The first cruise for Regent seven seas voyager after the pandemic.
Unfortunately the ship was ready but the crew definitely were not ,with some notable exceptions.

Buffet was served to you and then changed to self service which led to delays in getting cooked to order items as the wait staff couldn't deliver it quick enough which led to cold omelettes for instance.
What I did like was if you sat at a four table they cleared the other two place settings meaning not having to sit with strangers, helping avoid any possibility of covid contact.
Same story in the main dining room and the speciality restaurants, often very slow service and cold food.
Although the crew were not all up to speed every single one was happy to see you and always did their very best for you.
I'm certain other cruises later in the year will be the fabulous experience Regent are known for.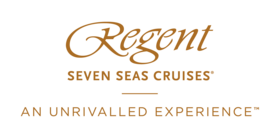 Read our Regent Seven Seas Cruises guide
Browse reviews by cruise line