Search for your ideal Cruise
Virgin Voyages, Valiant Lady, Western Mediterranean and Atlantic
By Sue on 17/05/2022
Diabolical cruise. Advertised as 80's Extravaganza but 3 x 1 hour shows does not count as an Extravaganza.

Food in food court cold or tepid and served in wrong order ie fried egg, followed by toast 5 minutes later and then cereal 15 minutes later.

No H&S - almost half the ship either diagnosed with Covid on board or when they got home. Disembarkation was a joke with passengers snaking round the ship. Passengers had large suitcases and hand luggage and if there had been an emergency we dread to think what would have happened.

Lifeboat drill was a joke as the crew had no idea what they were doing

Everything had to be done on the app but the wifi kept going down.

There was no entertainment apart from the 3 x 1 hour shows

etc etc

Response from Virgin Voyages: We are sorry that you had a disappointing cruise. As we've discussed with everyone who sailed on this voyage this cruise was a charter organised by Imagine Cruising and the cruise was not the quality we would expect to deliver as standard with Virgin Voyages.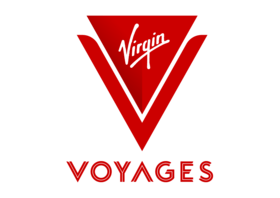 Read our Virgin Voyages guide
Browse reviews by cruise line