Search for your ideal Cruise
Cruising the River Volga
The mighty Volga is Europe's longest river, winding its way through Russia's heartlands and offering cruises between the country's two most famous cities – Moscow and St Petersburg. The Volga is one of Europe's most enigmatic rivers, taking cruisers on an adventure to see the real Russia, far away from the glitz and glamour of its Imperial and current capital. Volga river cruises typically run between St Petersburg and Moscow and whisk guests away to a world of frozen-in-time towns, centuries-old churches, timber houses, silverly birch forests and street markets with babushkas selling their wares. Top sights include 17th-century capital Yaroslavl, Mandrogi – a reconstructed wooden village and the historical island of Kizhi, along with the palaces of St Petersburg and museums of Moscow. A Volga river cruise lifts the mysterious veil worn by Mother Russia and is perfect for inquisitive passengers who love nature, history, architecture and culture.
Why choose Volga river cruises
The Volga offers the chance to see a side of Russia few people have seen, far away from the tourist hotspots of Moscow and St Petersburg. A cruise on the Volga is to get a glimpse into old Russia, meet local people, pick up handicrafts and revel in some of the country's most spectacular scenery – think mountains, lakes and birch forests. More and more cruise lines are offering sailings on the Volga, with popularity significantly growing in recent years. Viking River Cruises offers a fantastic 'Waterways of the Tsars' itinerary, while Riviera Travel offers. 12-day 'Russian Odyssey'. Other lines that sail the Volga include luxury cruise line Scenic, Fred River Cruises and Emerald Waterways. Specialist cruise line Vodohod also offers a totally immersive itinerary on its fleet of luxury river ships for a fantastic cruise down the Volga.
find your perfect cruise
Find your ideal Volga river cruise
Volga river cruises: Countries of the Volga River
Russia
Russia is one of the world's most beautiful and fascinating countries, the largest in the world and once the seat of one of the world's greatest empires. The country has had a tumultuous history, and in the last century alone has been transformed from an imperial empire to a Soviet-controlled state to the modern-day Russian federation we know today. It's because of its history that Russia is so captivating, along with its breath-taking natural landscape and grand cities, all to be seen and enjoyed on a Volga river cruise. Moscow and St Petersburg are the country's most visited destinations, luring cruisers with world-class museums (think the Hermitage), grand palaces, onion-domed churches and a thriving cultural and drinking and dining scene. Outside of the western cities, travellers will find a Russia hardly touched by time, where the only thing warmer than hospitality is the copious amount of vodka. Na zdorovie!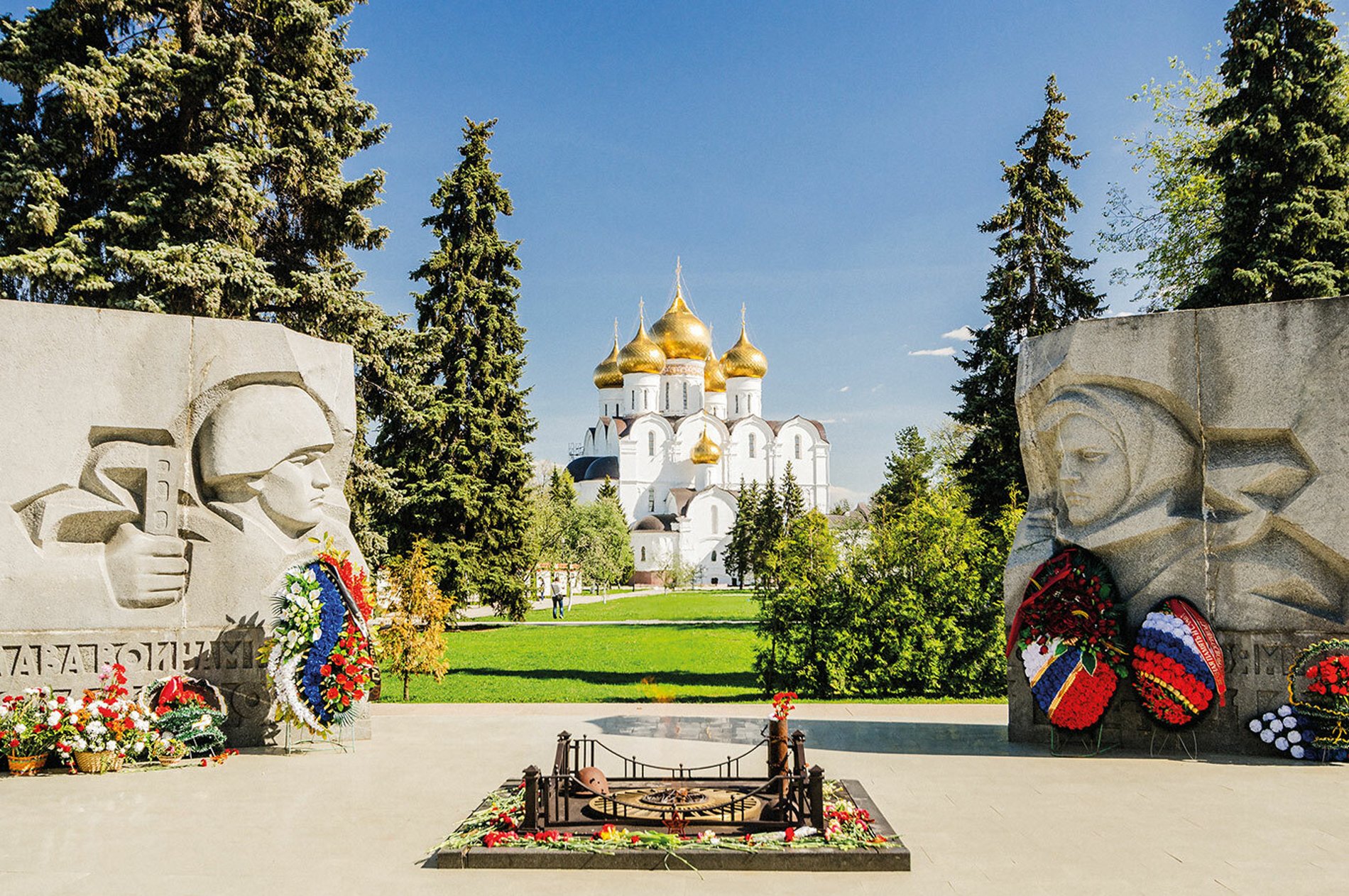 Volga river cruises: Ports of the Volga River
Moscow
Russia's capital Moscow is a firm favourite on Volga river cruises, with many cruise lines offering a handful of days to explore the city. Moscow is Russia's founding city, the seat of former Soviet power and home to the Kremlin, Red Square and St Basil's Cathedral. The country's capital since 1917 (and before that up until 1703), Moscow is bursting with treasures like the Kremlin Armoury, filled with Tsarist treasures and is even home to Revolution leader Lenin's embalmed body, found in the Lenin Mausoleum. Moscow is also a thriving, energetic and cosmopolitan capital, brimming with trendy restaurants, bars, clubs and museums. During your time in Moscow on a Volga river cruise, for fantastic views of the city, head to the swanky O2 Lounge at the top of the Ritz Carlton for a vodka cocktail.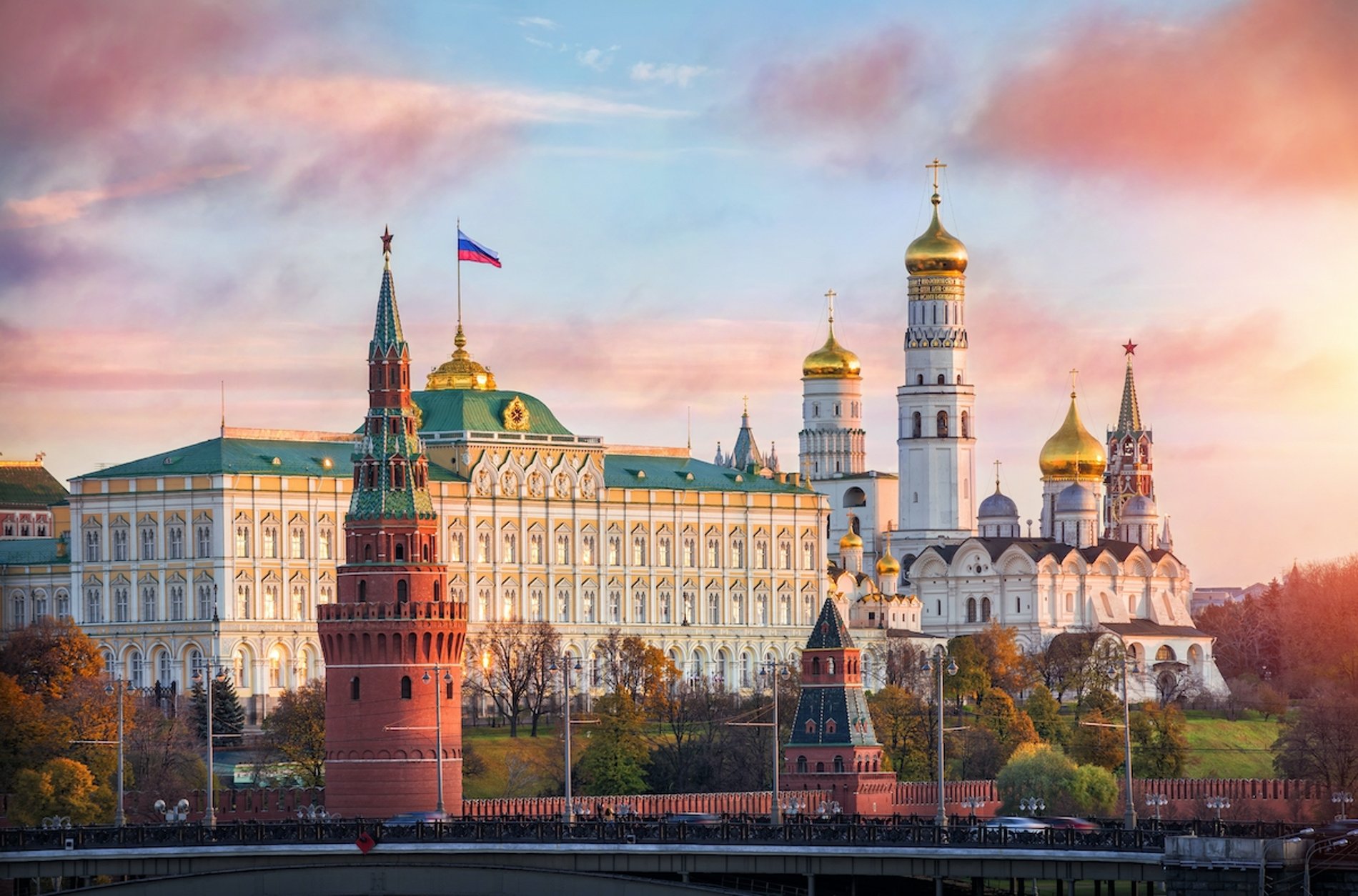 St Petersburg
If St Petersburg were to dance, it would be to the romantic twinkles of Tchaikovsky. Once the seat of the Russian Empire, the imperial city of palaces is now both an open-air museum and forward-thinking Euro town, where underground tequila bars sit in the shadows of Romanov residences. A must-see on any Baltic cruise, the gold-tinged city is home to the Hermitage museum, trendy shopping and dining boulevard Nevsky Prospekt and the glamour of the Russian Royal Ballet. Perma-light summer nights see the arrival of the famous White Night festival while winters draw iridescent lights and festive markets. The sheer grandeur of this city and its leafy canals will not fail to amaze you on your Volga river cruise.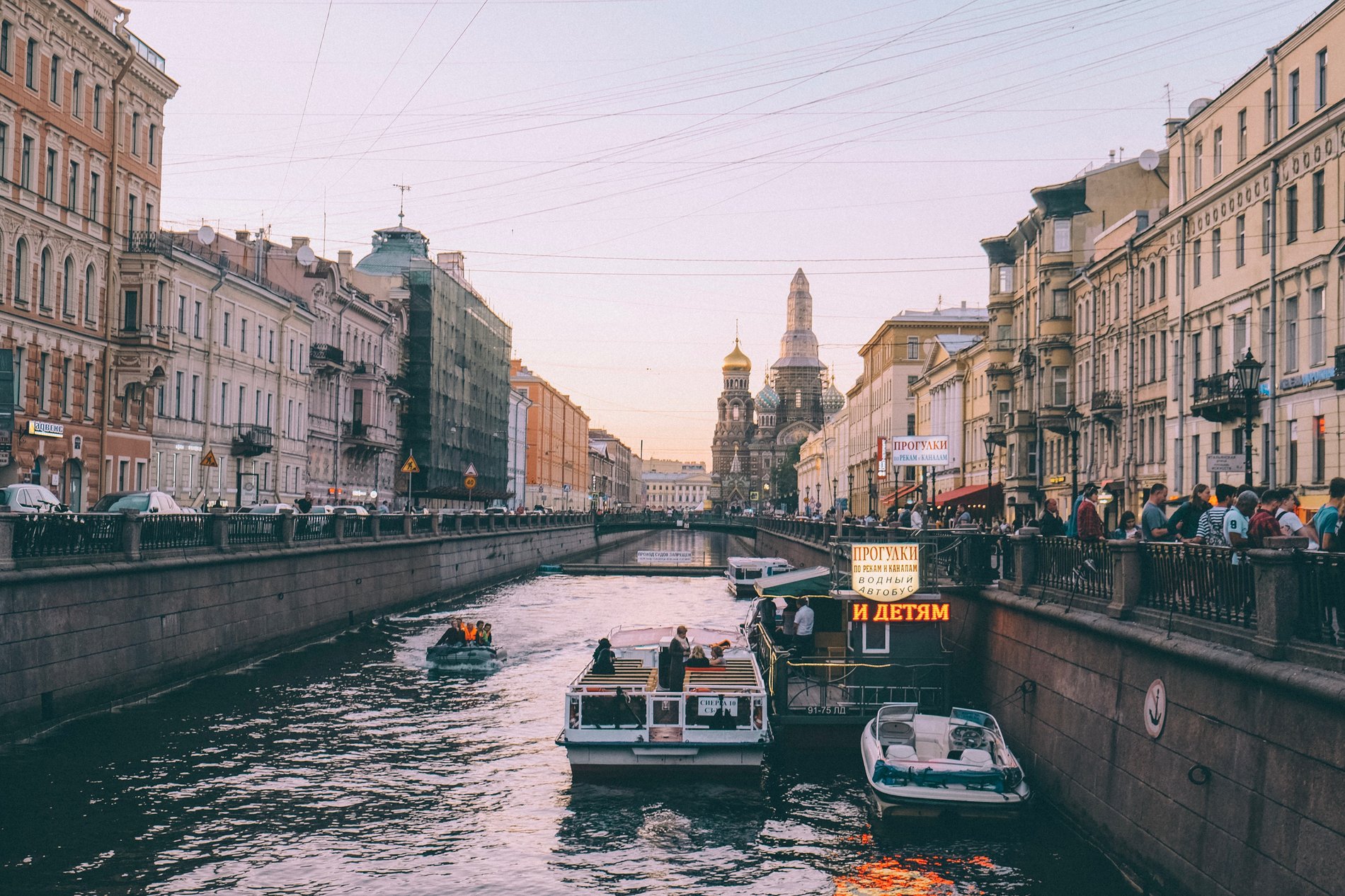 Yaroslavl
Sailing on the Volga river takes you through many less-trodden Russian towns and cities, including Yaroslavl. Yaroslavl was Russia's second-largest city during the 17th-century, and while it has been long overtaken it's now a Unesco World Heritage Site. The city is part of the Golden Ring group of cities – a historical group of cities north of Moscow – and has many lovely sights. Having seen its heyday in the 17th and 18th-centuries, the city has many historical structures and churches, possibly the most impressive being the Church of St. Elijah the Prophet with detailed frescoes and icons. On a Volga river cruise, make sure to visit the covered food market for some local dried fruit, chocolates and crafts.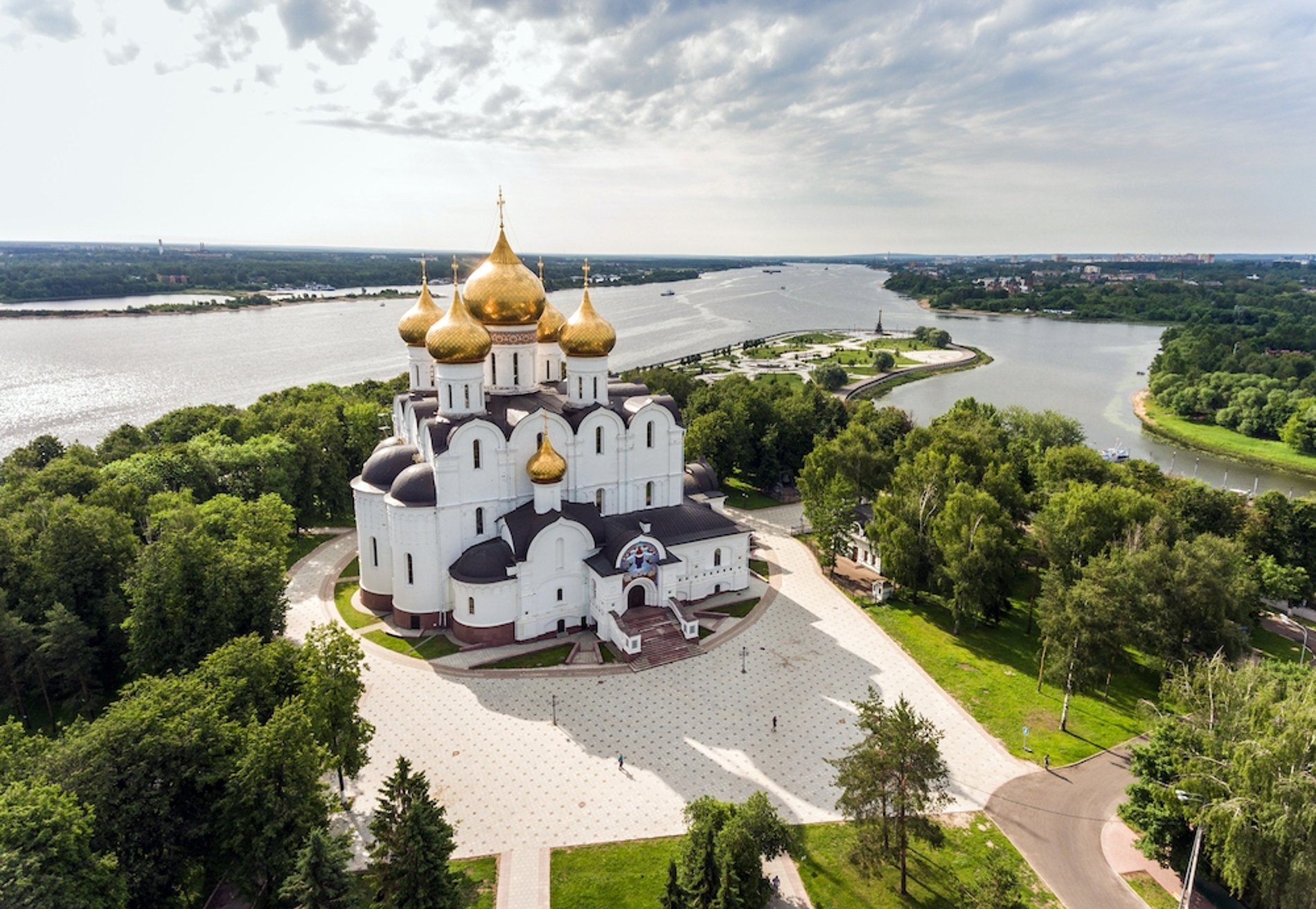 Mandrogi
Travellers love Mandrogi, a reconstructed traditional Russian village on the north shore of Lake Ladoga. Many river cruise ships pass this way and allow passengers to disembark for a few hours of wandering through wooden houses and cobbled streets learning about Russian tradition and folklore. The original town was destroyed during World War II but rebuilt in the exact style in 1996, showing travellers what life was like in a traditional Russian village. Make sure to visit a demonstration on wood carving or lacework, ride in a horse-drawn carriage and pick up crafts like matryoshka dolls on a Volga cruise. It's imperative you also pay homage to Russia's greatest libation at the Vodka Museum, offering 2,800 varietals to discover.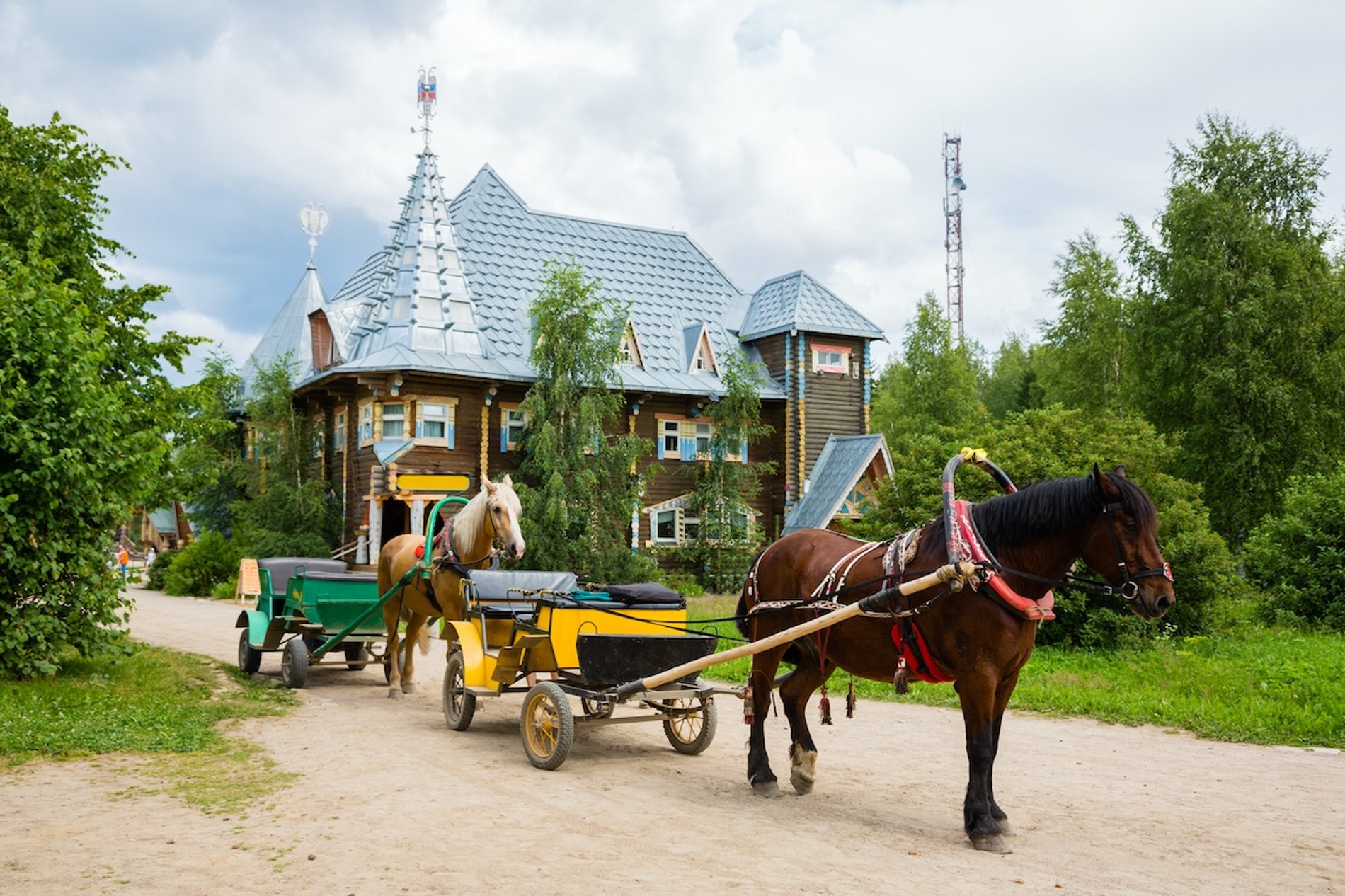 Uglich
Uglich is a historical town on the Volga dating back to 937, one of Russia's Golden Ring cities that preserves the memory of Russia's medieval and imperial history, and is a must-see on a Volga river cruise. In the town, passengers will again step back in time, with top sights including the former Kremlin of Uglich and the Church of St Dimitry on the Blood – built on the spot where Ivan the Terrible's son was mysteriously murdered. Wander the grounds of the Kremlin citadel to see the green-domed Transfiguration Cathedral with its ornate icons. Uglich is like an open-air museum, with other must-sees being The Alekseevsky Monastery – one of the oldest in Russia – and the Legends of Uglich Museum, a quirky museum of life in the town in an old merchant's mansion.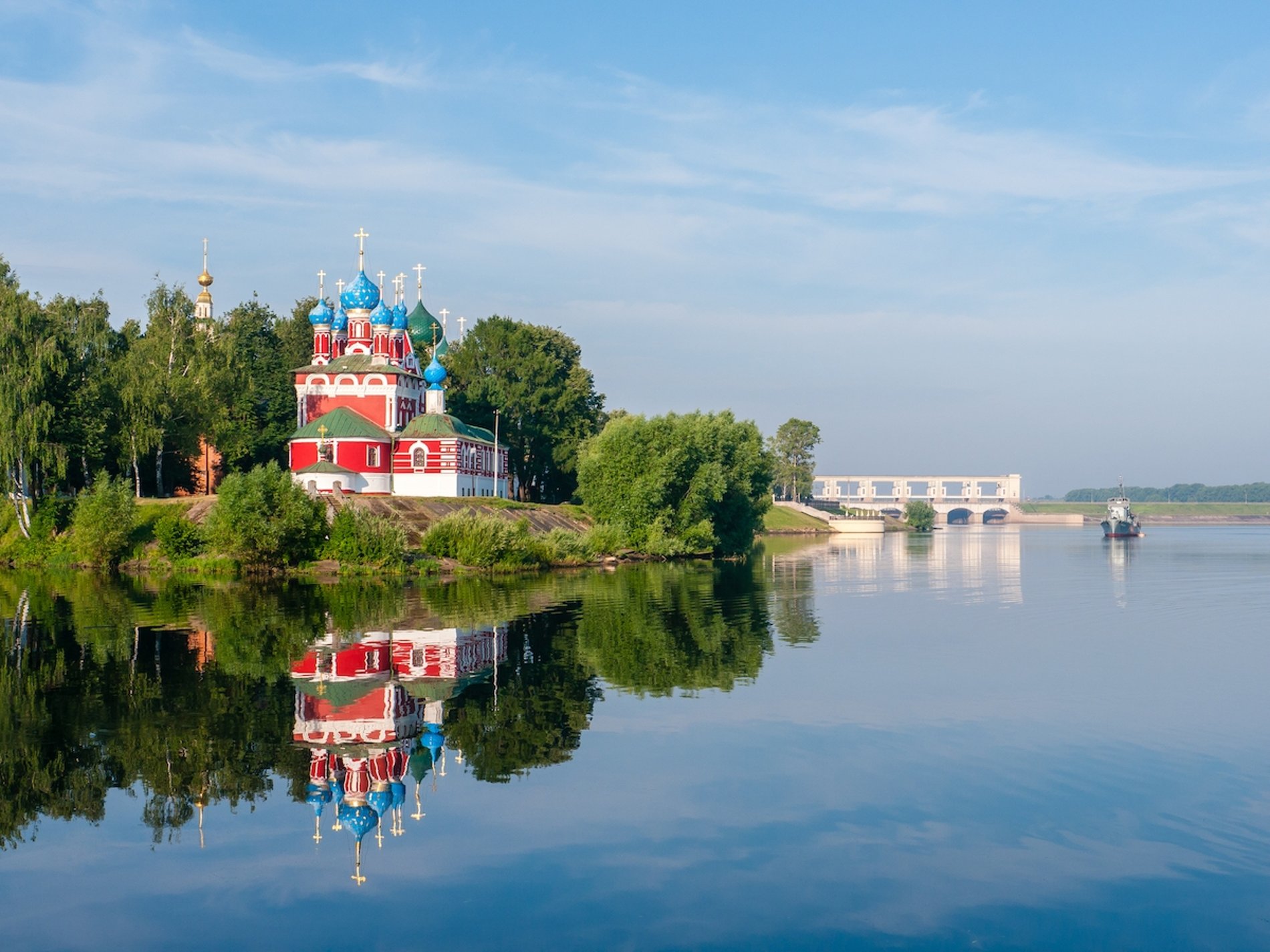 Kizhi
The island of Kizhi is one of the most fascinating stops on a Volga river cruise, a Unesco World Heritage Site in Lake Onega and home to an open-air museum filled with beguiling wooden architecture. Wandering the island, travellers will get to experience one of the oldest open-air museums in Russia and a total of 87 wooden structures, the most famous being the ornate Church of Transfiguration, with 22 domes carved from wood. Other buildings, all taken from the Onega region to illustrate how life once was, include churches, bell towers, peasant houses, barns, windmills and bathhouses – all open for exploration. There's also a fantastic museum with more than 40,000 exhibits, from icons and manuscripts to photographs and drawings that shouldn't be missed by passengers on a Volga dream river cruise.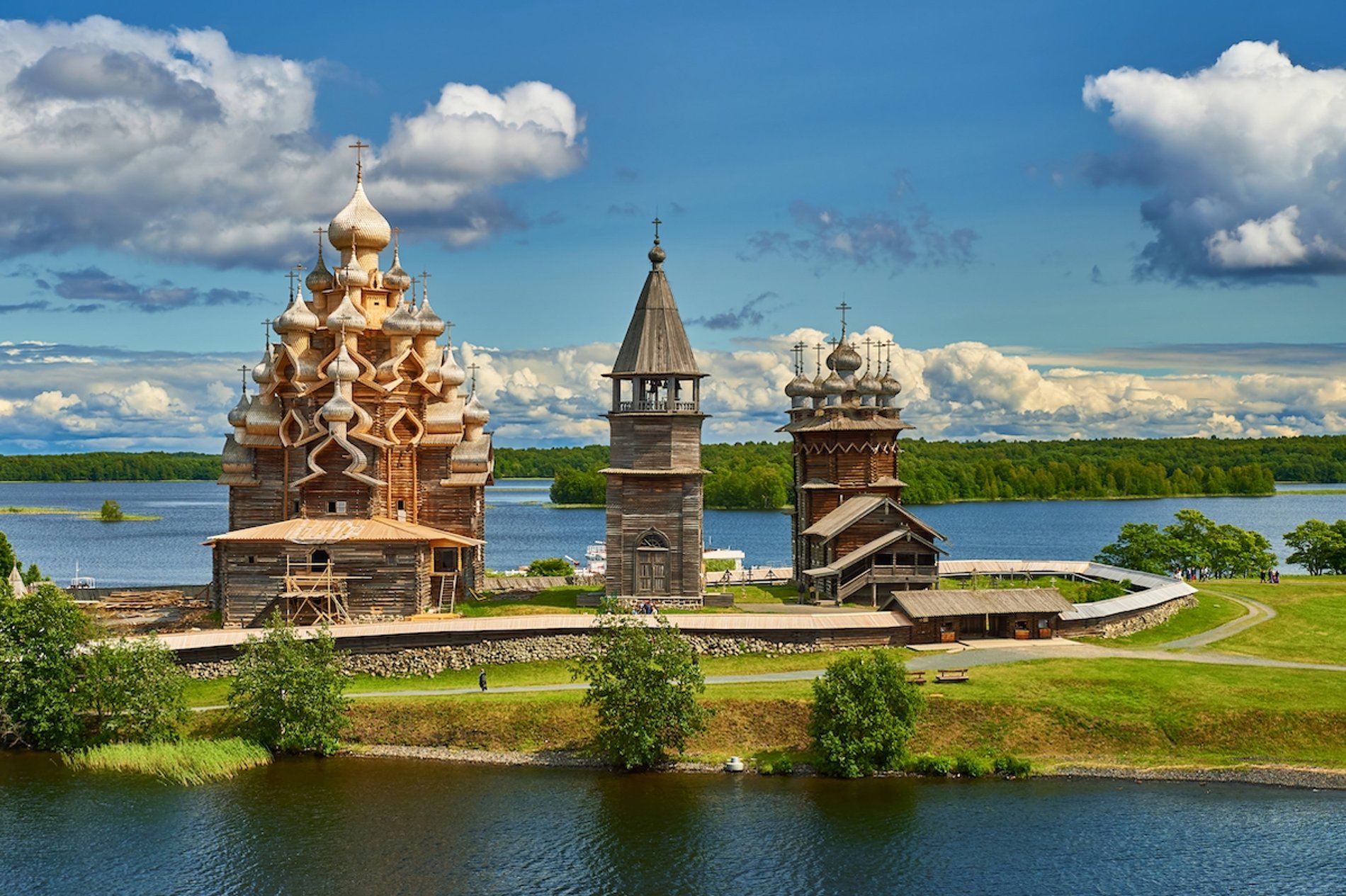 Plyos
Plyos is a picturesque, leafy and pint-sized town on the banks of the Volga river, 400 kilometres away from Moscow and with a population of 2,500. The town is one of Russia's most charming, and cruisers on Volga river cruises love stepping ashore to explore its nine churches, five museums, theatres and scattering of colourful wooden houses, the most famous being the House with a Mezzanine mansion on the Volga embankment. The town has long been associated with artists, inspiring one of Russia's most famous landscape painters and attractive art lovers with the Levitan museum – where his best work is exhibited. Lush, green, surrounded by fir forests and home to some old-world hotels in Russian imperial architecture, it's also a popular summertime spot for wealthy Russians.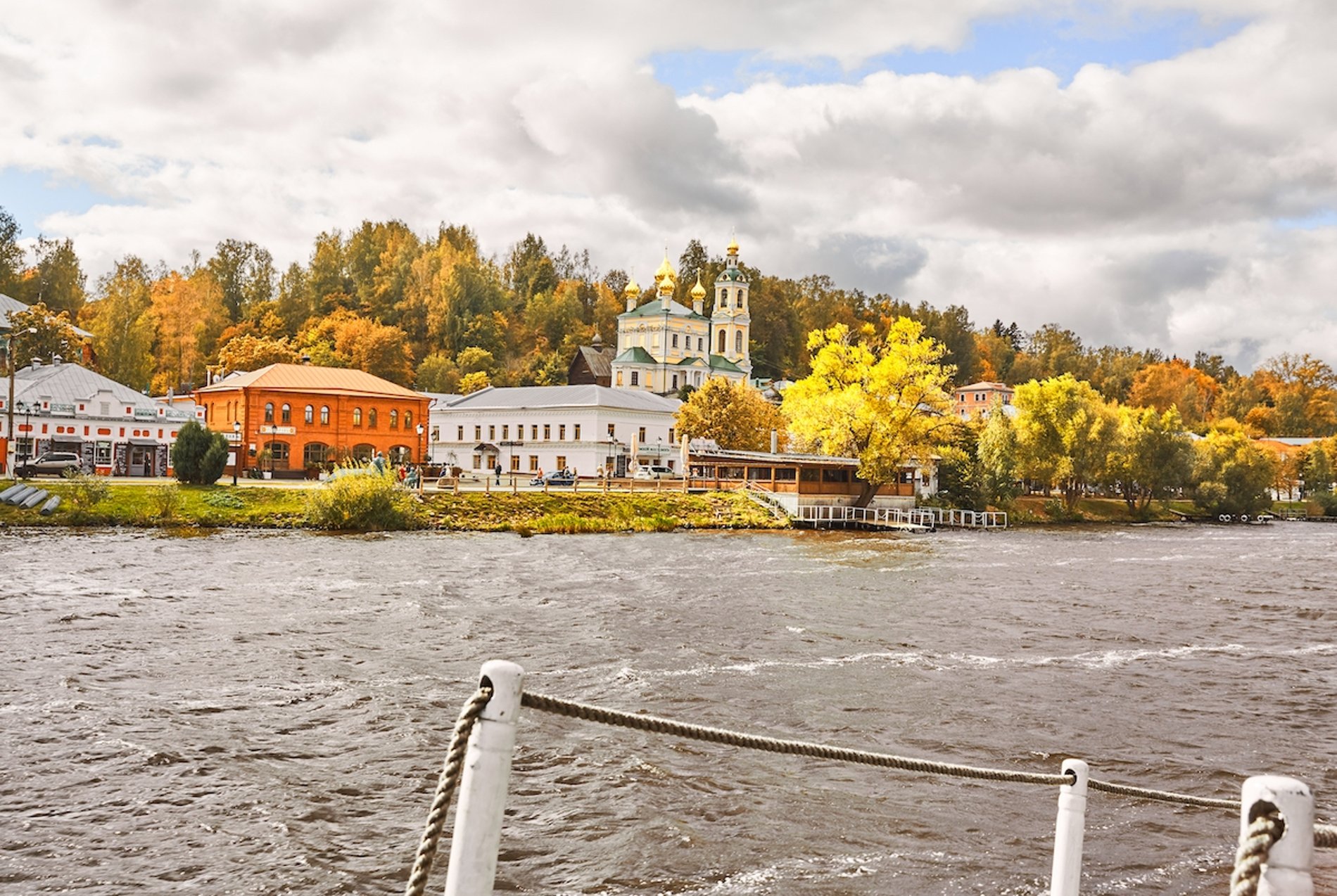 Goritsy
History and architecture fiends on Volga cruises will love Goritzy, a small village on the banks of the Volga tributary that serves as a gateway to Kirillov, and the famous Kirillo-Belozersk Monastery. The monastery is one of the oldest in Russia, founded in the 15th-century and soon becoming one of the main religious and cultural centres in Northern Russia. Residing on a tranquil lake, the monastery is open to the public and has a fantastic museum, home to one of the best collections of Russian icons in the world. Other sites include the Uspensky Cathedral with its breath-taking frescoes and the Ferapont monastery – recognised by Unesco.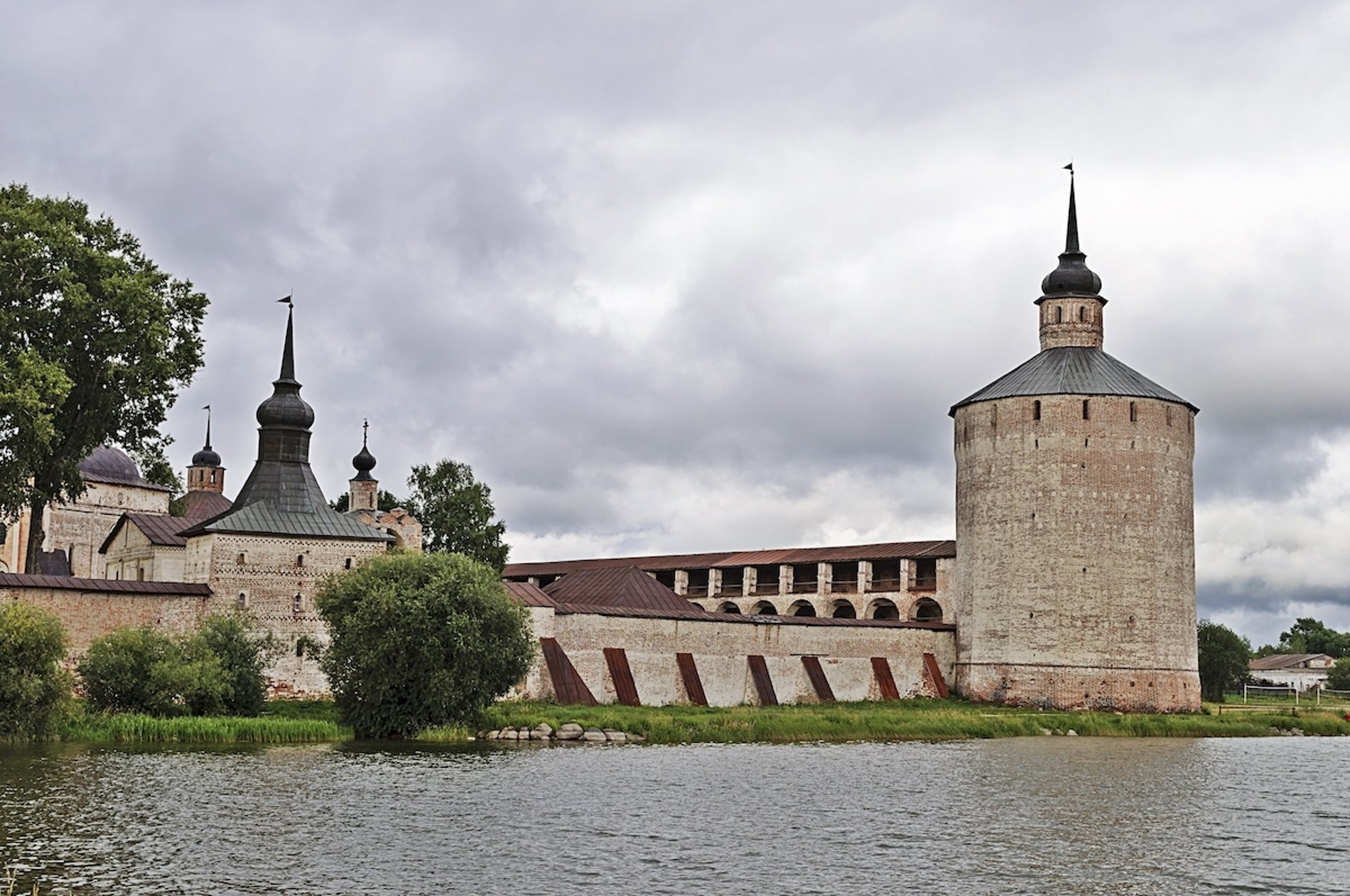 Volga river cruises: Best things to do on the Volga River
Visit a palace
Russia is filled with palaces, most of them found in its former imperial capital of St Petersburg. When Peter the Great declared it the new capital in 1703, Russia's nobility was forced to move there, and the result is a city full of palaces. On your Volga river cruise, the top ones to visit include the former royal residence of the Winter Palace, the Peterhof Palace (the Romanov's summer retreat) and the Menshikov Palace.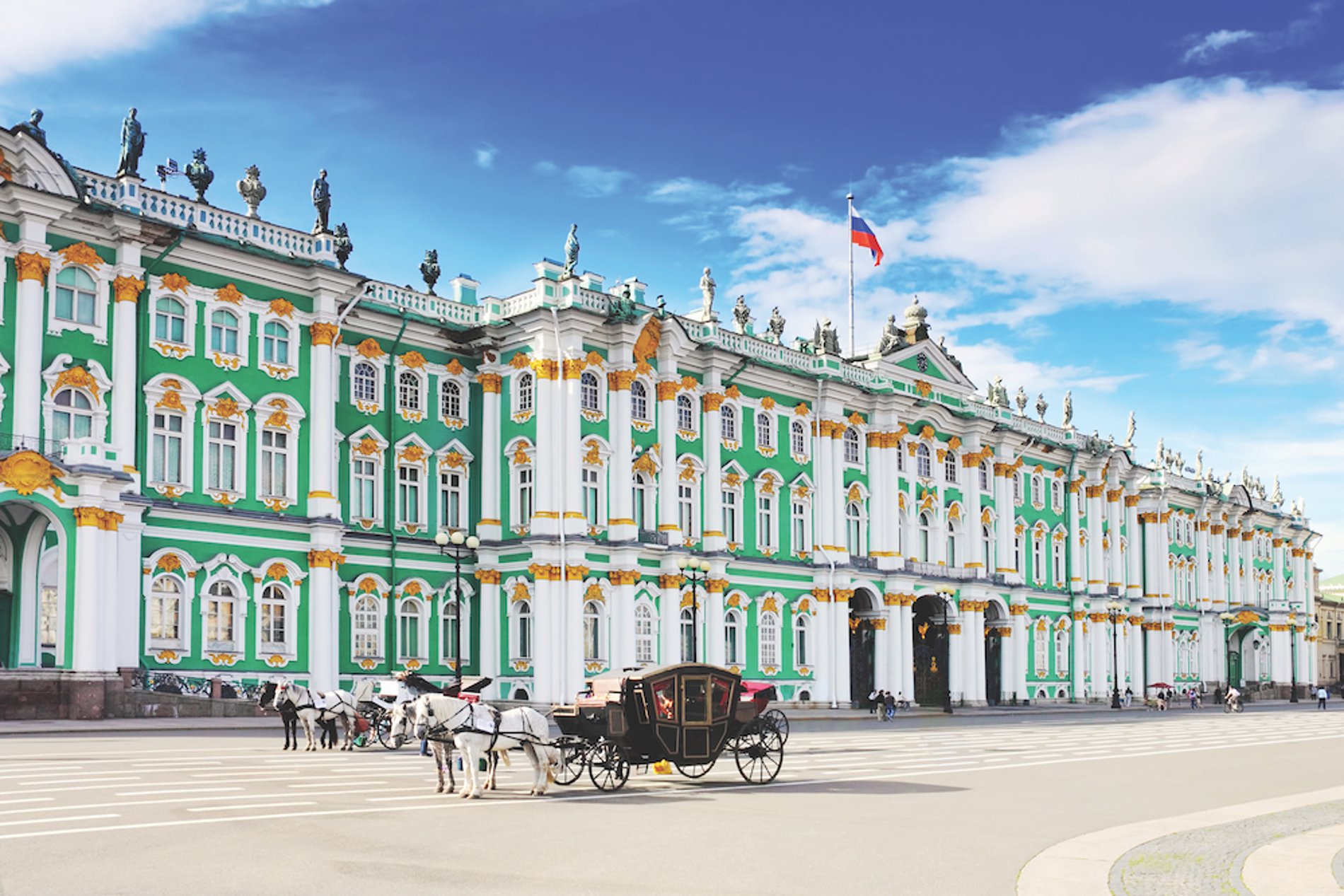 Watch the Russian Ballet
An evening at the Russian Ballet is a once-in-a-lifetime delight. Many cruise ships schedule overnight stays in St Petersburg and offer excursions to the ballet, but you can also plan a trip on your own. Our favourites are the Mikhailovsky and Mariinsky Theatres, both amazing options for a trip from your Volga river cruise.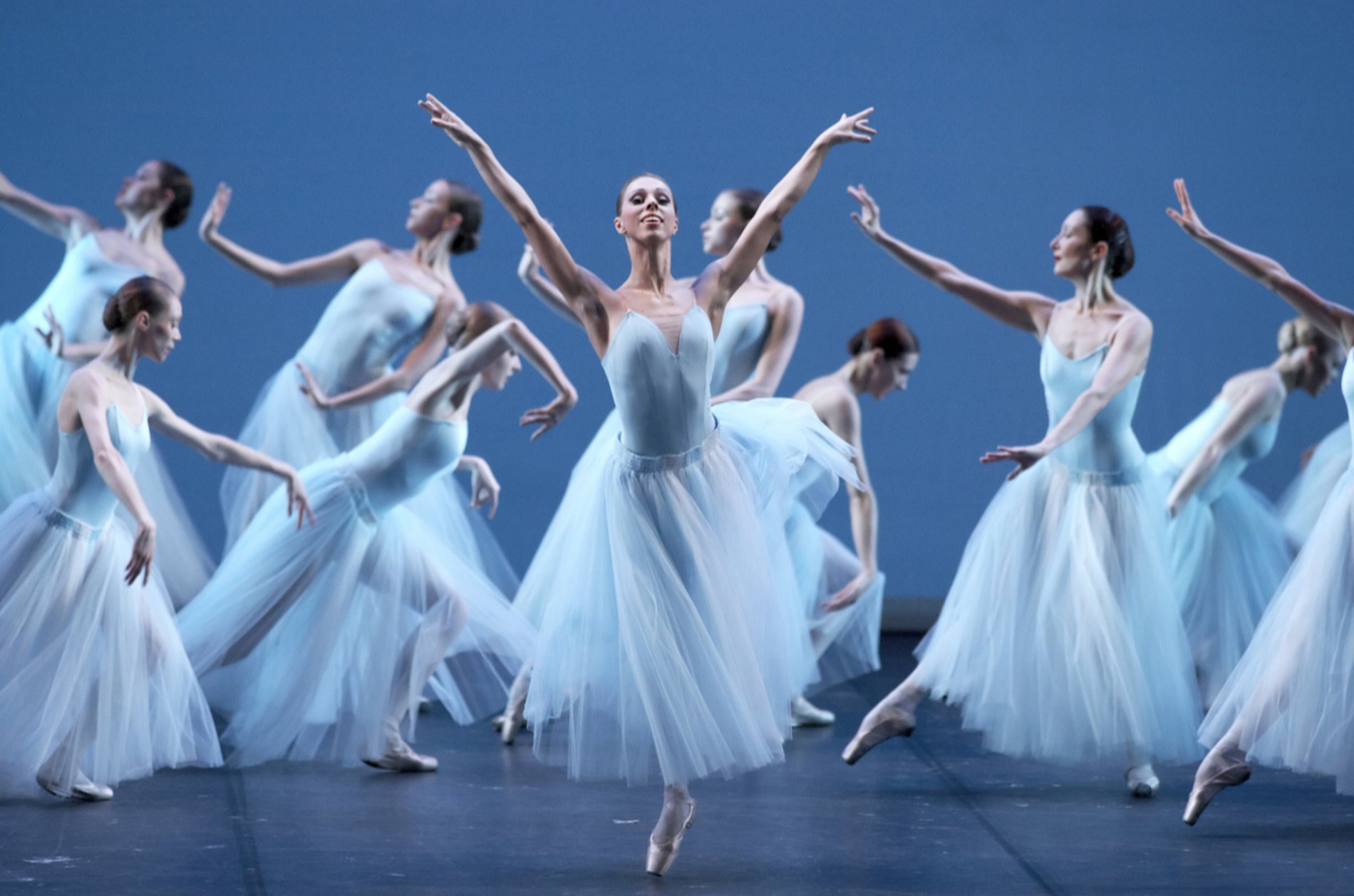 Experience old Russia
Explore a Russia lost in time in Volga river ports like Mandrogi and Uglich, where you'll find local markets, museums, historical buildings and friendly locals willing to teach you about their traditional way of life. Many cruise lines offer lunch or tea with a local family as a cruise excursion, like Viking and Riviera Travel.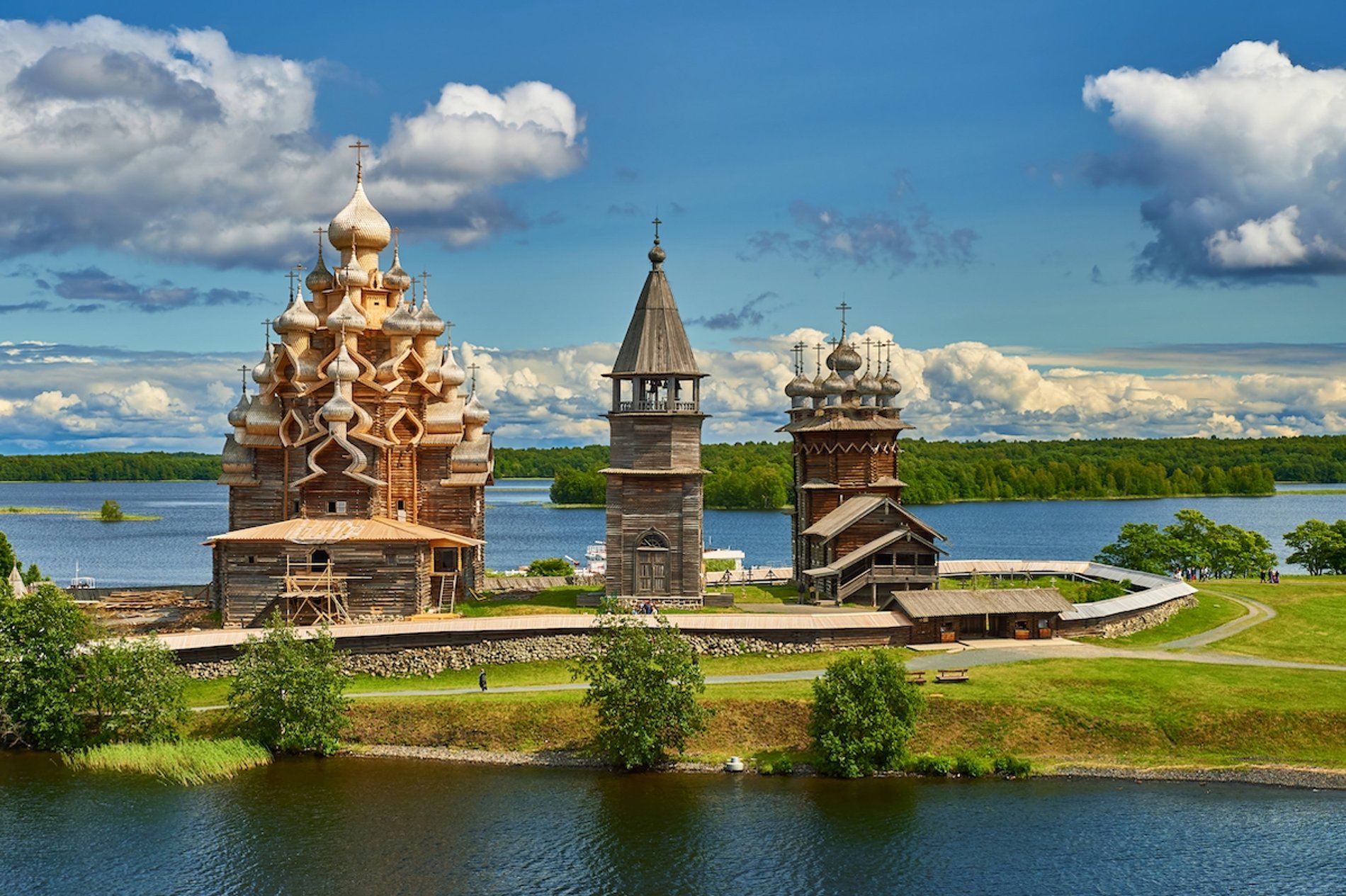 Sample local delights
Russian cuisine is often overlooked, but the fact is it's pretty delicious. The country is famed for its caviar, blinis and vodka, but Russia also pumps out warming and delicious dishes like pelmeni dumplings, beef stroganoff and borscht – a warming beetroot soup. On a Volga dream cruise make sure to sample local delights in each port, and in Moscow pay a visit to the Centralniy Rynok and Danilovsky Market.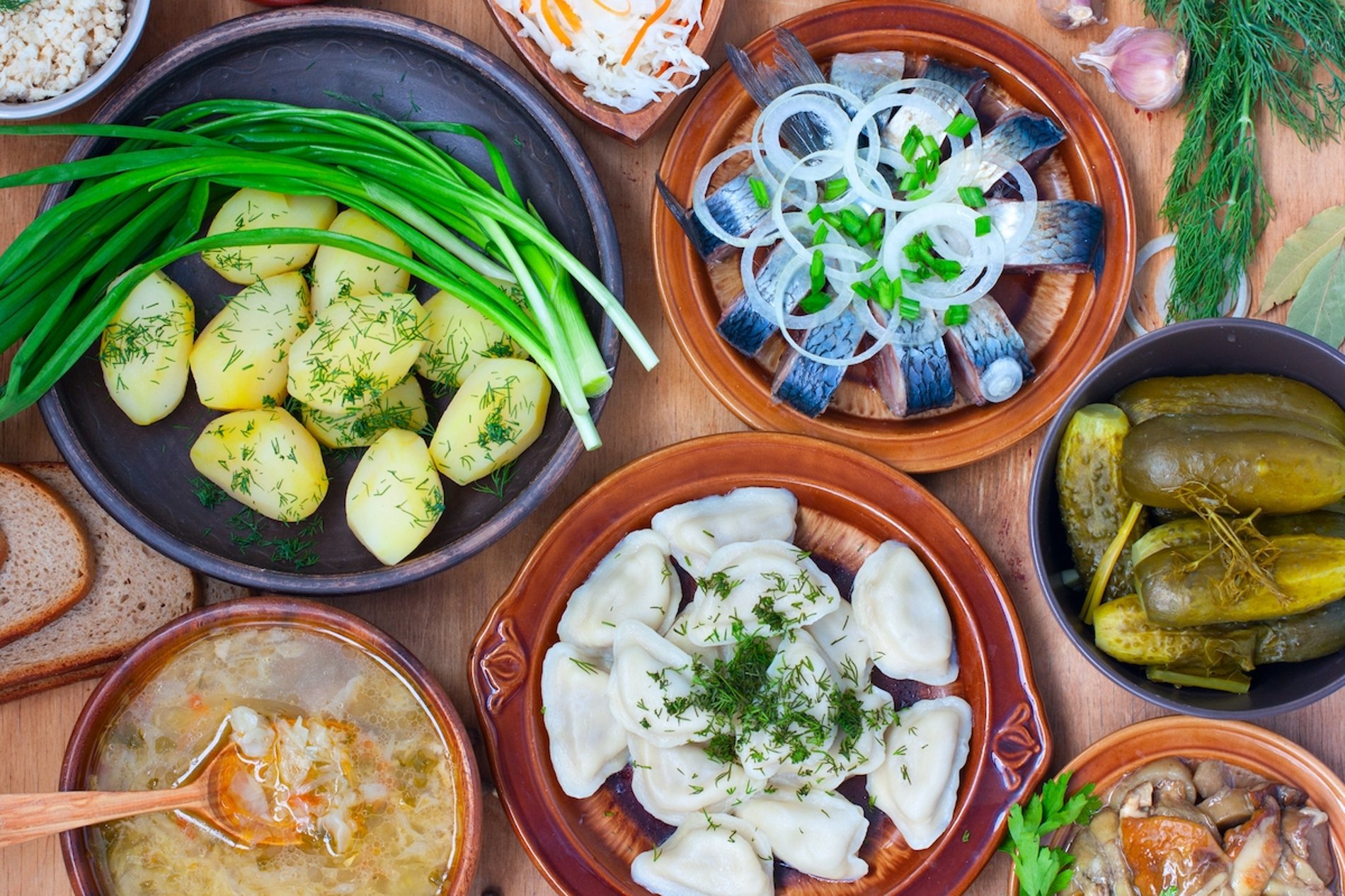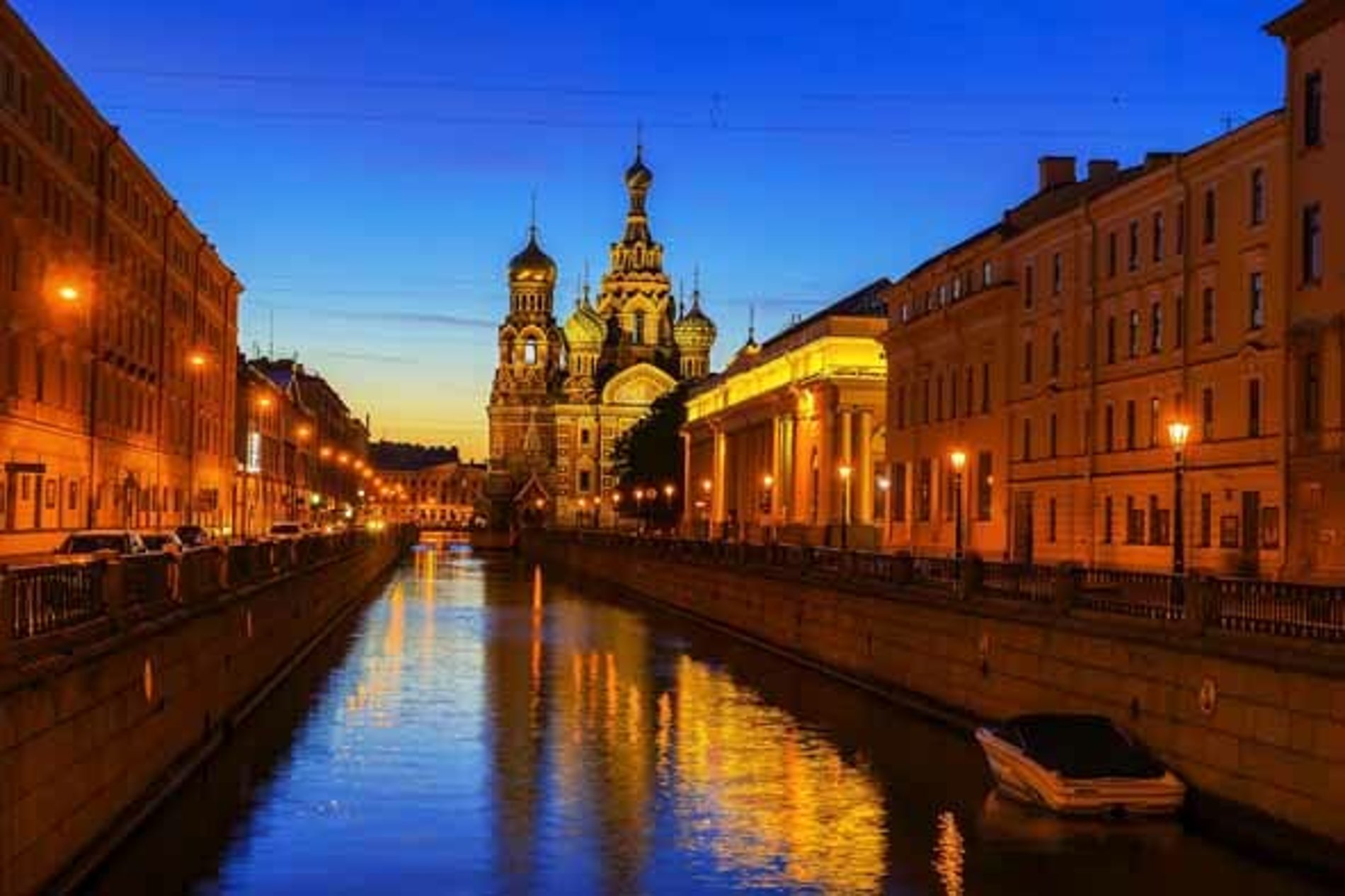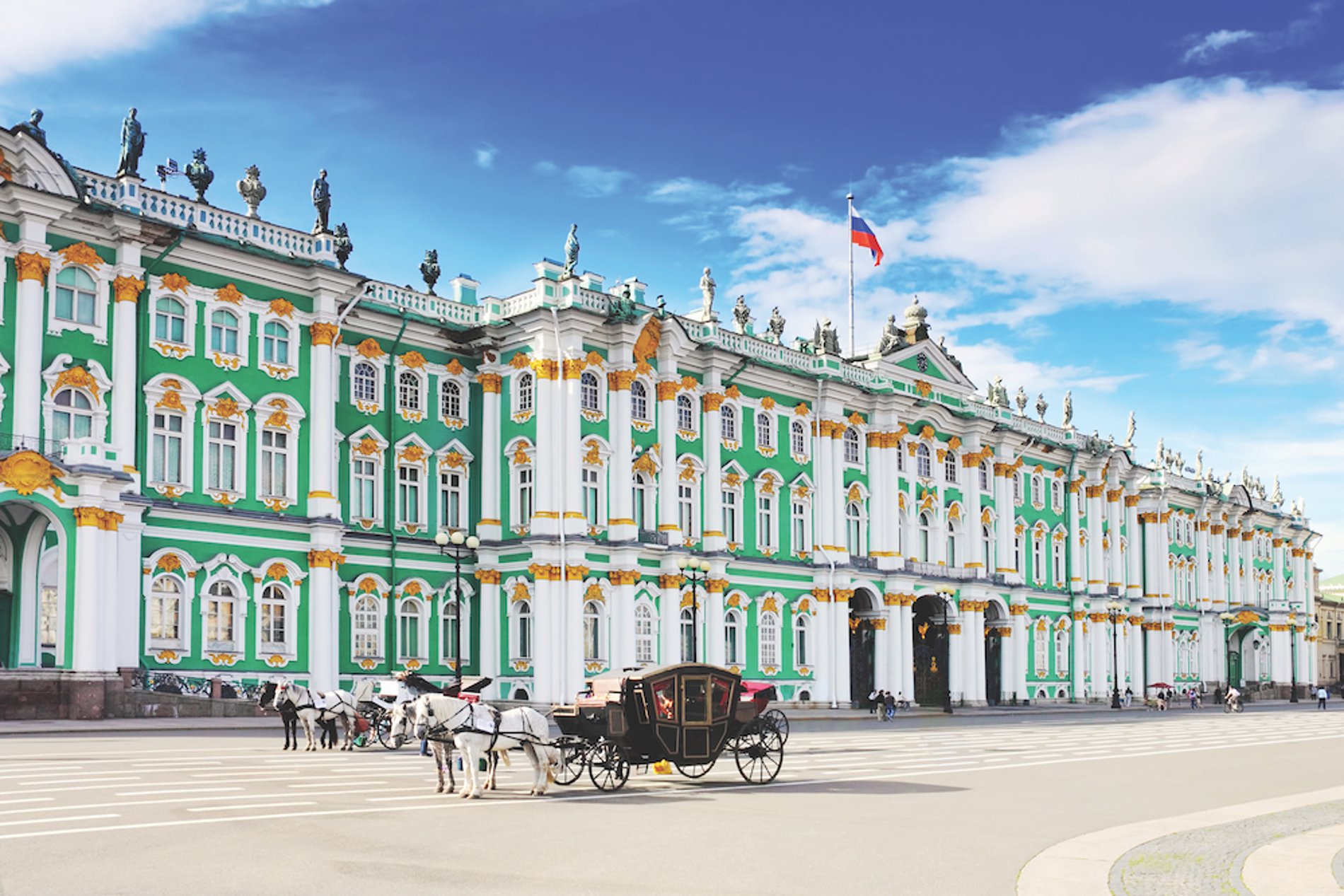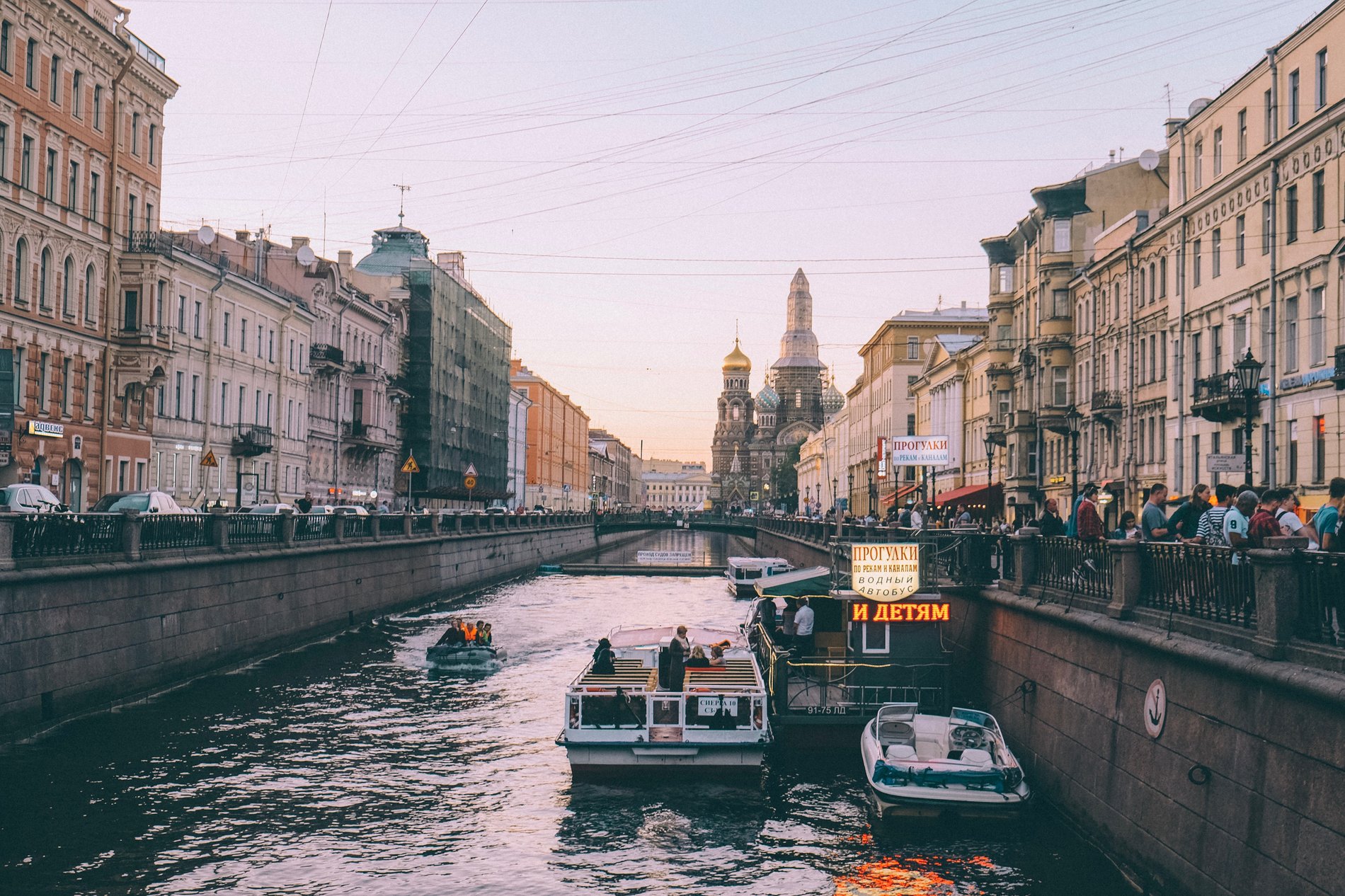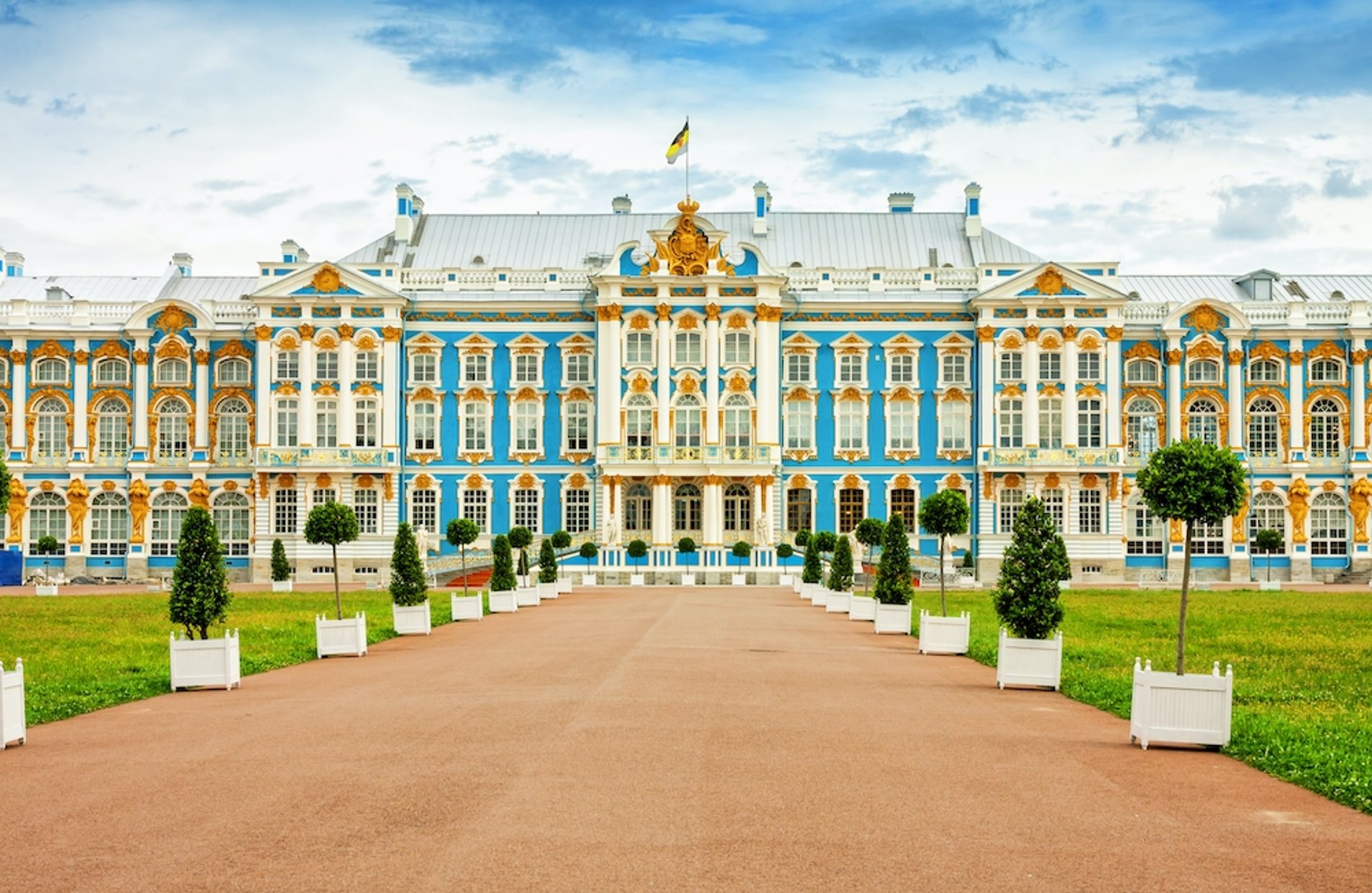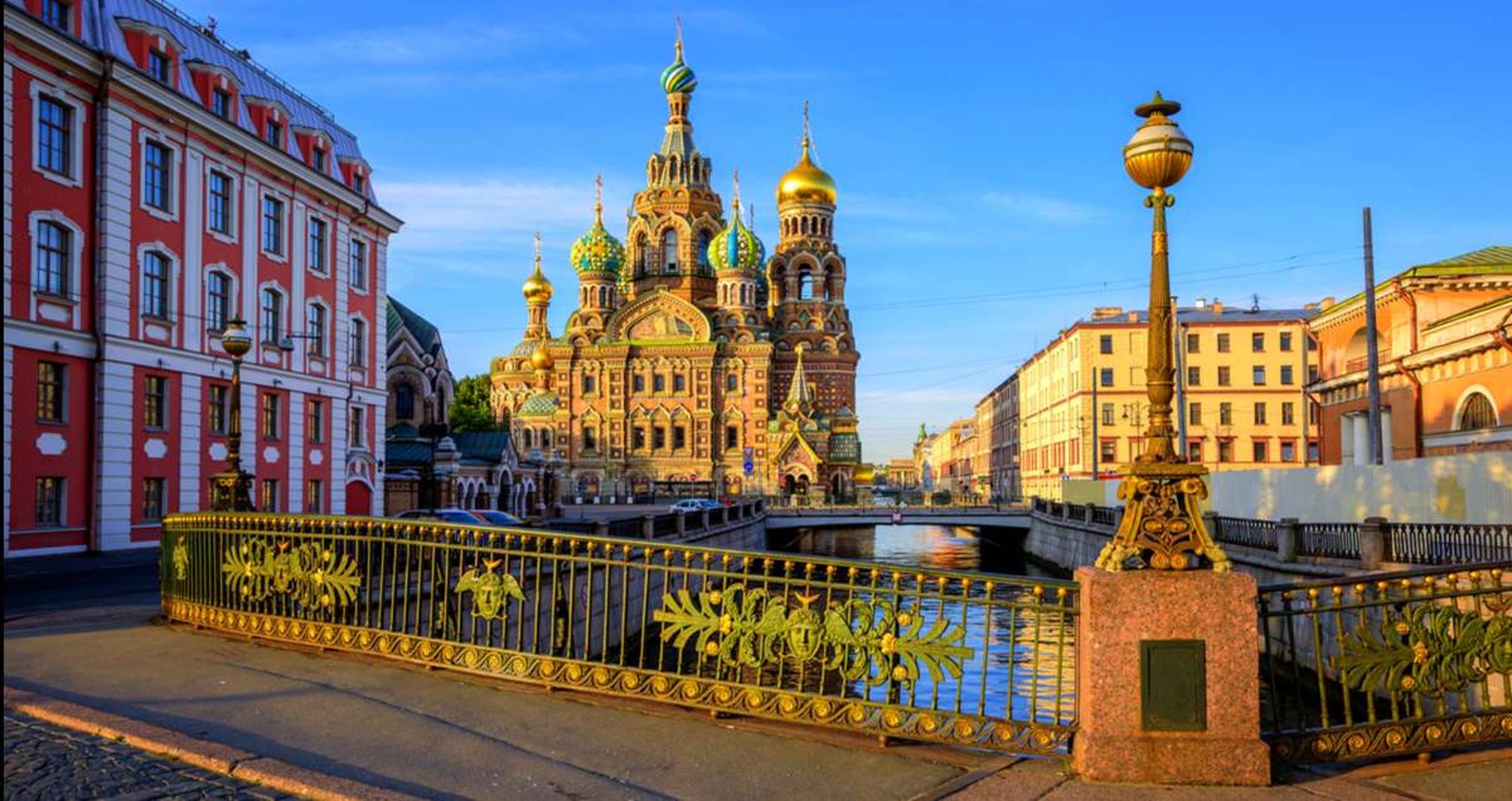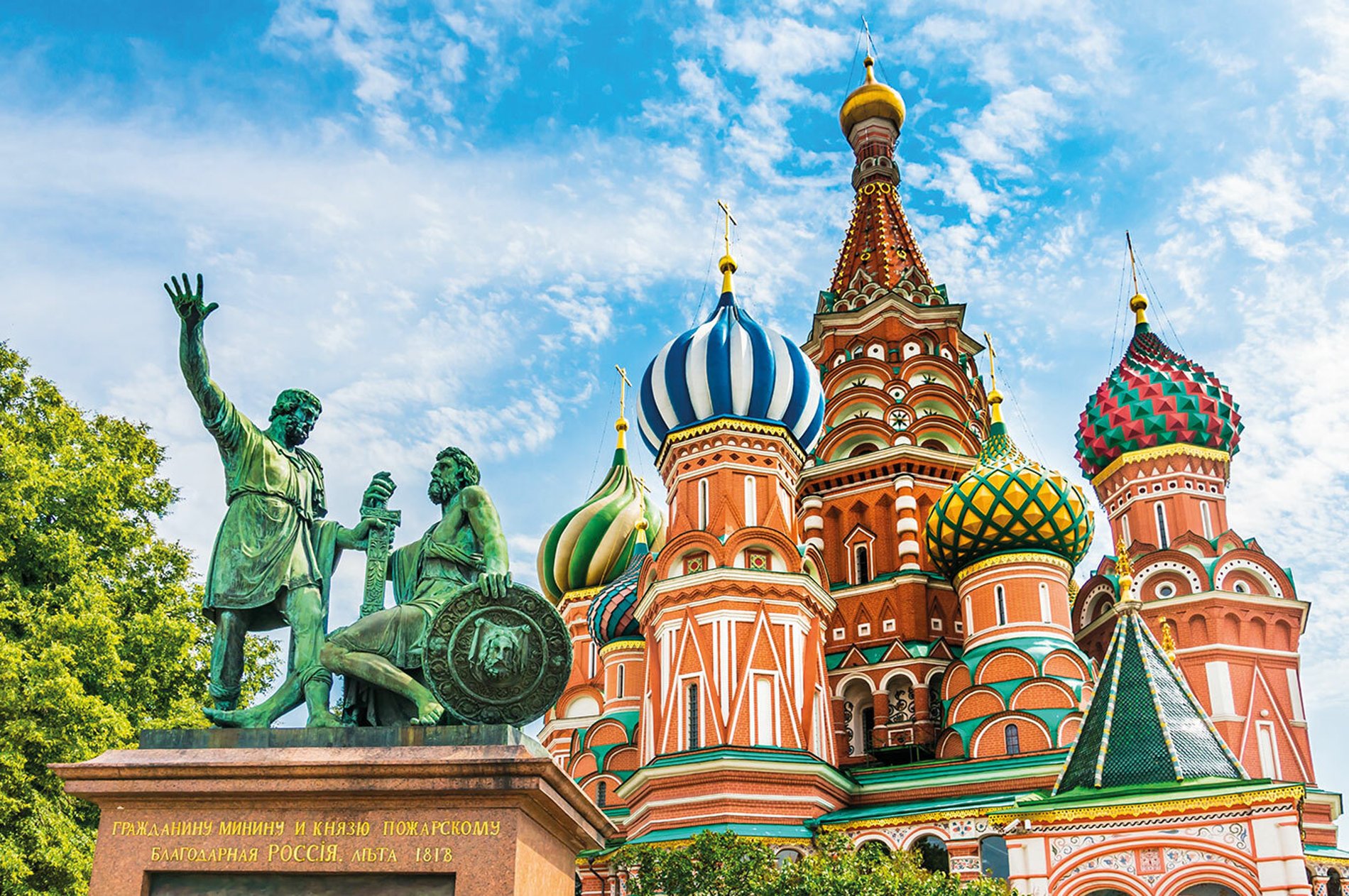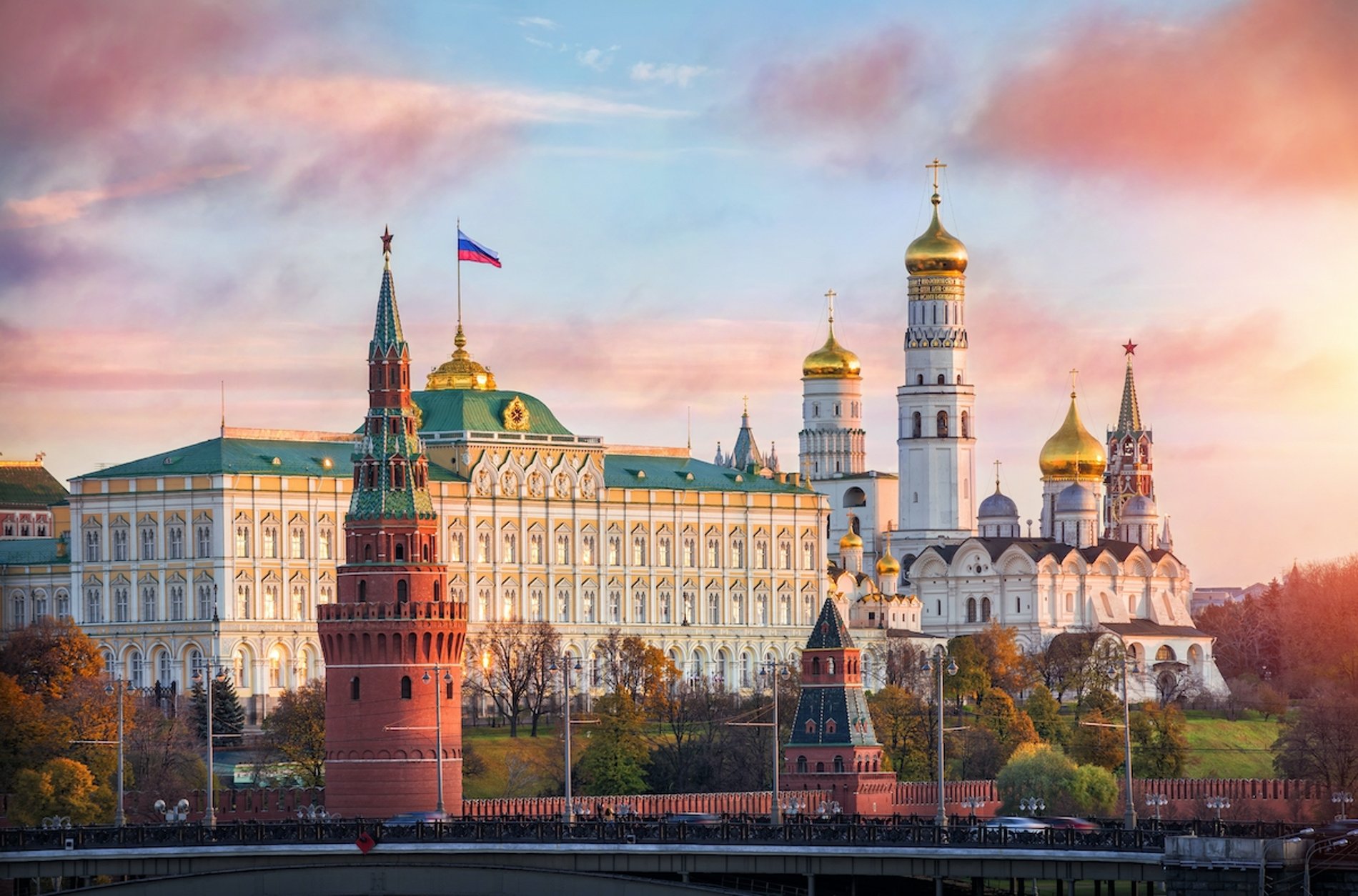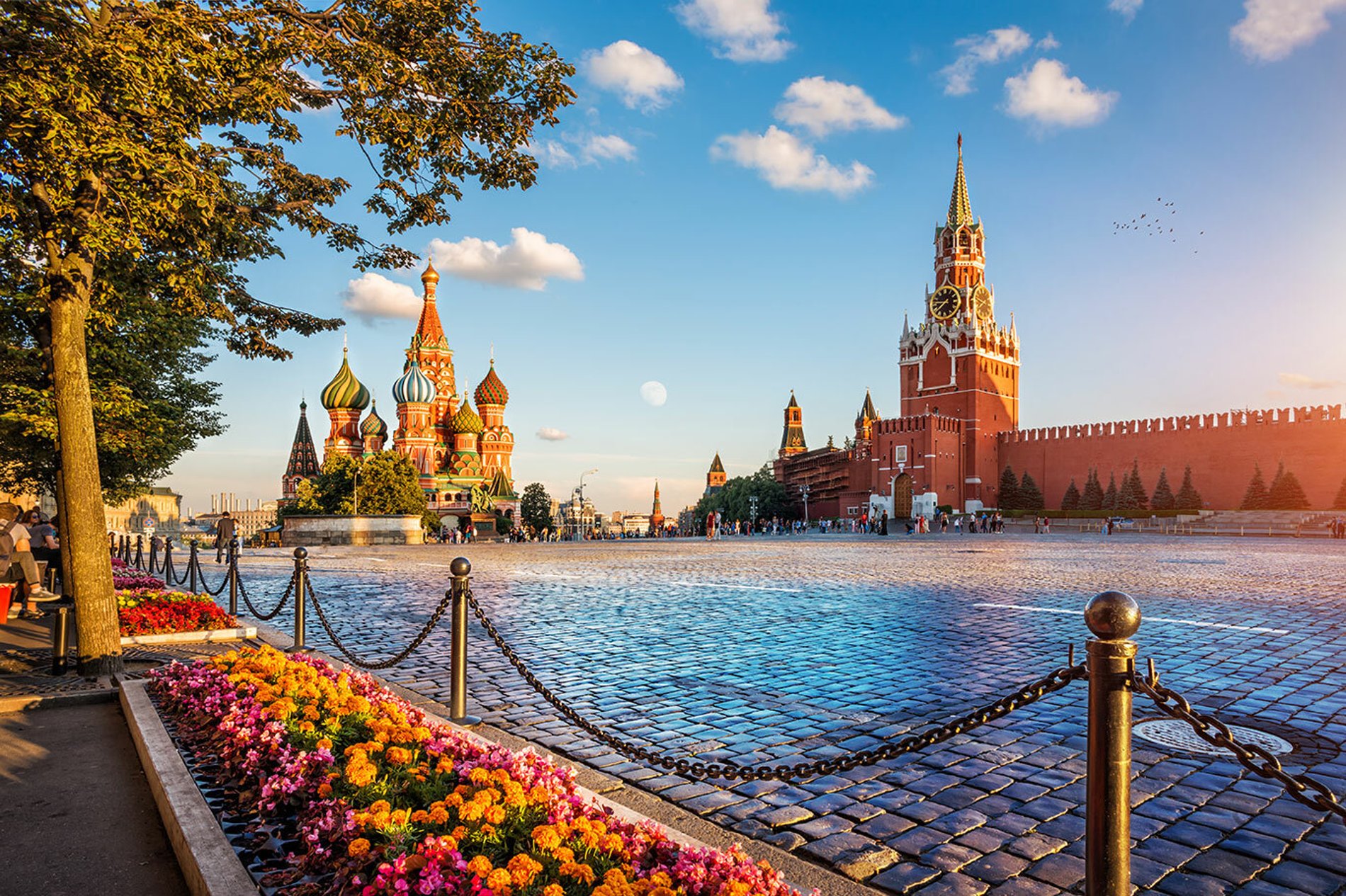 St. Basil's Cathedral and Spassky Tower on Red Square