Excursions make the cruise – and a culinary adventure on the Norwegian fjords begins our new series on the best days out ashore.
What: King crab safari
Where: Honningsvag, Norway
Who: Viking Ocean Cruises
It's only a short walk from your cruise ship to the deep-sea raft, but it's a giant leap from the stylish comforts of your stateroom to this no-compromise RIB boat.
Expect a thrilling ride with breathtaking views as you whizz across the sparkling waters of Sarnesfjord to the waiting crab pots – but be ready to hold on tight.
When you reach your destination and the guide hauls up the pots, you're likely to be joined by an extra passenger – a giant king crab. Photo opportunities are offered with this beautiful but menacing creature… for anyone who's brave enough.
The next stop is a marine camp where your catch is prepared for the cooking pot. It's a fascinating process but not for the faint-hearted, so the expert staff distract the more squeamish guests with king-crab facts (these amazing creatures can measure up to 6ft between their claws and weigh as much as 22lb).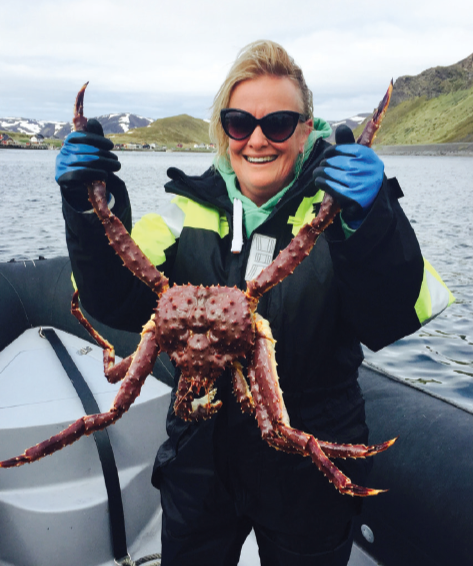 Next, your lunch is cooked over an open fire in an authentic Sami tent while the chefs offer culinary tips. And then, less than hour after lifting it from the water, you sit down to the freshest, most delicious seafood feast you could possibly imagine.
What to wear: Wetsuits are provided (reassuringly they are inflatable, in the extremely unlikely event that you end up swimming with the crabs).
Instagram rating: Brilliant picture opportunities, though only the most foolhardy would attempt a selfie with a king crab.
Best for: Adventurous souls – and seafood lovers.
The verdict: An unforgettable and fascinating trip, culminating in the tastiest lunch ever eaten in a tent.
BOOK IT
This excursion (£139 per person) is available on Viking Ocean Cruises' Into the Midnight Sun itinerary, 15 days from Bergen to London, which includes 11 other guided tours. Departures June & July 2018; from £4,490pp based on two sharing a Veranda Stateroom. See vikingcruises.co.uk, 0800 298 9700.