Uniworld Boutique River Cruise Collection has announced that Dame Joan Collins will be the Godmother of the S.S. Joie de Vivre, the cruise line's newest Super Ship which will sail the Seine River.
The vessel will be christened on March 27 this year.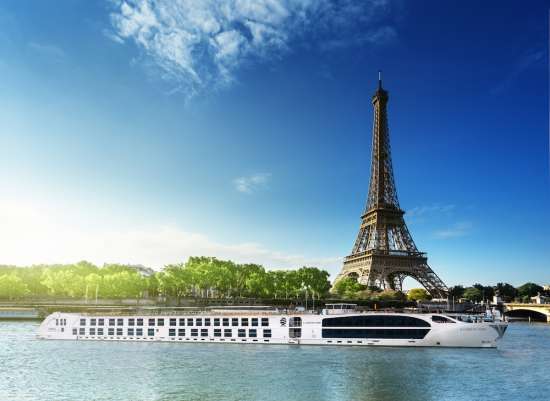 Dame Joan has close ties to France and Paris and often spends summers in the Riviera, where she maintains a residence, and attends Paris Fashion Week.
"We are delighted to welcome Dame Joan Collins to the Uniworld family as Godmother of the S.S. Joie de Vivre," said Ellen Bettridge, president & CEO of Uniworld. "She epitomises the 'joy of living' philosophy that is reflected in every bold detail and gentle touch of our newest Super Ship."
The S.S. Joie de Vivre will sail Uniworld's popular Paris & Normandy itinerary, and was built at 125 metres as opposed to the standard 135 metres, allowing it to dock in the heart of Paris. The luxurious 128-passenger vessel will feature two Royal Suites, eight Junior Suites and 54 staterooms. All rooms will have made-to-order Savoir of England beds and marble-lined bathrooms. French food, wine, art and music will be onboard. French-inspired, handcrafted furniture will feature too.
"I hold France and its 'City of Light' close to my heart, and now, thanks to Uniworld, my ties to the beautiful country are even closer," said Dame Joan. "I am honoured to be the Godmother of the S.S. Joie de Vivre and welcome guests from all over the world to fall in love with Paris just as I have."
For more details, please visit uniworld.com.