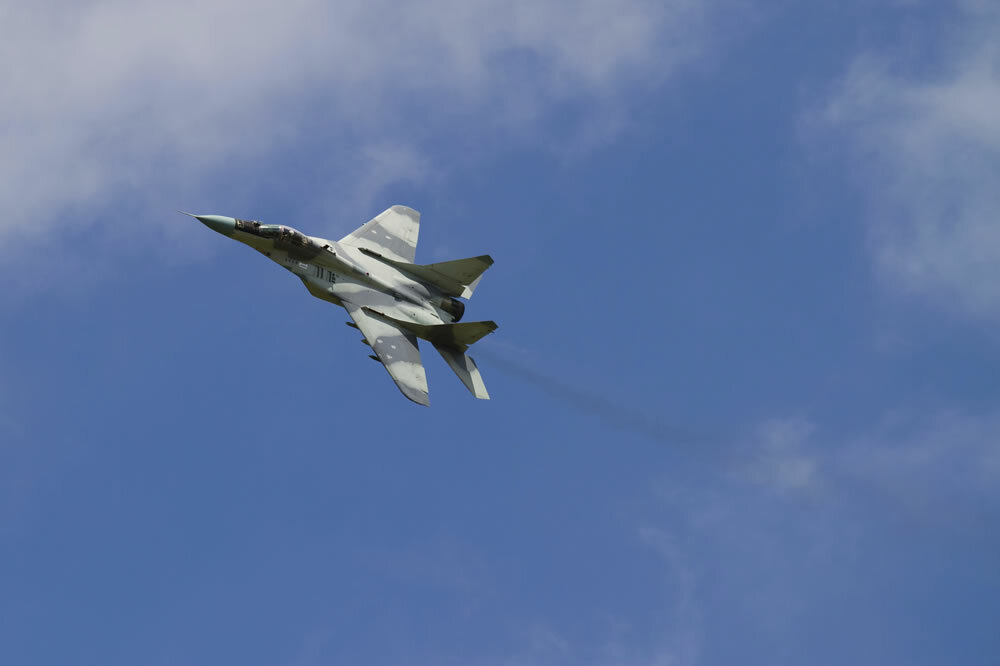 The best shore excursions in the world
Whether you have £30,000 burning a hole in your pocket or £30 in spare cash there's a wow factor cruise excursion to suit all budgets. A single shore tour can cost more than a whole cruise when passengers want to 'push the envelope' on a flight at twice the speed of sound or experience zero-gravity
Whether you have £30,000 burning a hole in your pocket or £30 in spare cash there's a wow factor cruise excursion to suit all budgets.
A single shore tour can cost more than a whole cruise when passengers want to 'push the envelope' on a flight at twice the speed of sound or experience zero-gravity weightlessness. Cruise lines are creating evermore imaginative excursions to satisfy guests' thirst for dream experiences and with overnight stays adding to the mix there are some wildly romantic getaways and extraordinary adventures on offer.
Rub shoulders with clan chiefs in their castles or hire a helicopter for a lunchtime jaunt; hit the road in motor-biking leathers or take up truly testing sport challenges – and let the cruise line take care of the arrangements. Better still, not all destination experiences require digging deep into cash reserves as many are inclusive or competitively priced so everyone can return home with memories of a lifetime. Children are not forgotten either with coral restoration dives, Olympian challenges, theme park entry and plenty of animal magic encounters to make cruising fun for all the family.
1 Flight on a MiG fighter jet
Port: St Petersburg, Russia Ship: Crystal Serenity Price: Approx. £29,700 (inc two nights in Moscow)
Adrenaline junkies can fly over Russia at twice the speed of sound in a MiG fighter jet. At Sormovo Airbase, don a flight suit and board the jet which was built for high-altitude missions. During the flight a test pilot will perform manoeuvres and help the guest guide the jet. crystalcruises.co.uk
2 Taj Mahal
Port: Cochin, India Ship: Seabourn Sojourn Price: £2,791 (based on two people joining the three-night excursion)
Can there be a more romantic gesture than whisking a loved one off the ship to watch the sun set at the Taj Mahal? Perhaps waking up to watch the sun rise over the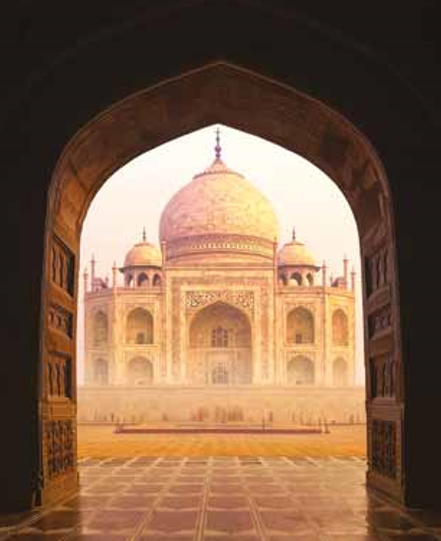 Monument of Love, too? This experience is one of several where Seabourn has partnered with UNESCO to support its mission to safeguard and promote unique cultural heritage. seabourn.co.uk
3 Polar bear watch camp: A Nansen Experience
Port: Spitsbergen, Norway Ship: ms Fram Price: Approx. £250
Take a turn to watch for polar bears during a night camp ashore in Spitsbergen. Help set up tents and listen to tales of daring experiences by the expedition team leaders on this Arctic adventure. hurtigruten .com
4 The Ghan Train
Port: Queen Mary II Ship: Adelaide, Australia Price: Approx. £2,555 (for four nights)
Travel in Gold Class sleepers for the 1,850-mile train ride from Adelaide to Darwin. View Alice Springs, Katherine Gorge and the former mining town of Pine Creek before arriving in tropical Darwin where crocodiles bask on river banks. Fly on to Perth to tour Fremantle, Matilda Bay and Kings Park. cunard.co.uk
5 Ice Hotel
Port: Alta, Norway Ship: Saga Sapphire Saga Pearl II Price: From £299 (or £349 single occupancy)
On Northern Lights cruises, Saga passengers can stay at the Ice Hotel, an igloo which is rebuilt every year. Reindeer skins help keep guests warm while they sleep on beds made of ice – and there is only one drink – vodka and blue curacao served in an ice glass. travelsaga.co.uk
6 A Taste of Provence by Alain Ducasse
Port: Nice Ship: Celebrity Equinox Price: Approx £5,918pp
Celebrity Exclusives, a series of premium adventures for groups of two to 15 people, include taking a helicopter over the French Riviera to eat at Alain Ducasse's Provencal Inn, La Bastide de Moustiers. After a four-course lunch guests can walk through olive groves and gardens that supply the kitchen. celebritycruises.co.uk
7 Sailing in the Galapagos Islands
Port: Guayuquil, Ecuador Ship: Minerva Price: From £2249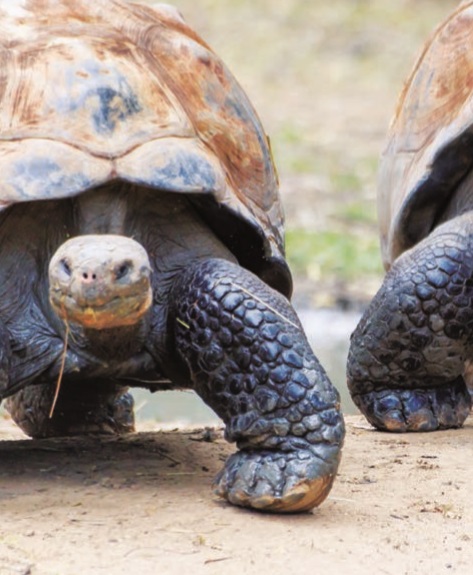 Enjoy a privileged close encounter with some of nature's most fascinating creatures including giant tortoises and iguanadons during a Galapagos Islands archipelago tour (four nights post-cruise or precruise) on the Natural Wonders of Latin America and Timeless South America cruises. swanhellenic.com
8 Pearl Romantic Escape
Port: Bora Bora Ship: Marina Price: £710 (for a one-night tour)
Mount Otemanu pierces the sky and lush tropical valleys blossom with hibiscus on this South Pacific island of love. Stay in a thatched overwater bungalow where white-sand beaches give way to emerald waters. Enjoy a romantic dinner for two and in the morning breakfast will be brought to the bungalow by canoe. oceaniacruises.com
9 Overland Xiamen to Shanghai
Port: Xiamen Ship: L'Austral Price: From £1114 (for three nights)
Cruise from Hong Kong to Xiamen and take a flight to Xian, once China's capital under the Tang dynasty. Marvel at the Terracotta Warriors, City Wall of Xian, Yu Yuan Garden, Big Wild Goose pagoda and Shaanxi Museum before flying on to Shanghai to explore the contrasting city of old and new. en.ponant.com
10 Zero-Gravity Weightlessness Adventure
Port: St Petersburg, Russia Ship: Crystal Serenity Price: Approx. £14,400
Experience weightlessness like an astronaut floating in outer space during a zero-gravity adventure in Star City, Moscow. Climb to nearly 20,000ft and at a 45-degree angle the pilot will cease the thrust of the Ilyushin 76 MDK aircraft causing 'the astronaut' to float inside the largest parabola aircraft in the world. crystalcruises.com
DAYS OUT
1 Explore Dubrovnik by motorbike
Port: Croatia Ship: Braemar Blackwatch Price: £180
Vroom! Always wanted to be the leader of the pack? Pull on leathers and take to the road on a motorbike tour of the Konavle region along the Dubrovnik Riviera. fredolsencruises.com
2 Chiva Party Bus
Port: Cartagena, Colombia Ship: Thomson Dream Price: £34
Guests can dance and sing to Afro- Colombian music in their seats and drink from the bar on the zany Chiva Party Bus sightseeing tour. The bus will stop for a chance to dance to vallenato (Colombian folk music) and there will be time for shopping in a former prison that's now a colonnaded marketplace. cruiseexcursions.thomson.co.uk
3 Historic Rooftop Tour
Port: Stockholm Ship: Azamara Quest Price: £103.25
It's unique to Stockholm – a guided walk across the city rooftops. Climb through the attic of the Old Parliament Building in Riddarholmen and buckle up in a safety harness to be stunned by the views and an expert guide's stories. azamaraclubcruises.co.uk
4 Rainforest Canopy & Zipline Expedition
Port: Ketchikan, Alaska Ship: Ruby, Grand, Coral, Star, Pacific, Crown, Golden Princess Price: £114
This award winning eco-adventure combines a flight over eight ziplines and 6,000ft of high tension cables. Whizz across aerial bridges and over a network of nature trails in the Tongass National Forest. princess.co.uk
5 Atlantis submarine adventure
Port: Barbados Ship: Seven Seas Navigator Price: Inclusive
Tours are included in the Regent Seven Seas cruise price and there are 4,000 options! Among them is an irresistible undersea voyage in an Atlantis submarine to view a shipwreck at depths of 150ft. rssc.com
6 Sail to the sales
Port: Genoa or Barcelona Ship: MSC Splendida Price: Inclusive
Gucci, Versace, Dolce & Gabbana… If you love a designer-label bargain sail into the sales at Italy's top discount village in Serravalle, Genoa, or La Roca Village, in Barcelona, to shop until you drop. msccruises.com
7 The Book of Revelations – Monastery of St. John & Patmian House
Port: Patmos, Greece Ship: Seadream II Price: Approx: £63
Bespoke excursions include a visit to Patmos, the sacred island where St. John wrote the Book of Revelations. Enjoy the privilege of talking to the monks in a 15th century monastery and meet the Simantiris family in their traditional Patmian home. seadream.com
8 Helicopter ride over Montserrat
Port: Antigua Ship: Saga Sapphire Price: £199
Montserrat was the Emerald Isle of the Caribbean before a volcano erupted in 1997. The capital, Plymouth, is no longer a celebs' playground but a haunting modern-day Pompeii. The volcano still smoulders and from the air it is startling to see houses, schools and trucks still buried in the ash. travelsaga.co.uk
9 Castles and clans
Port: Greenock and Oban Ship: Hebridean Princess Price: Inclusive
When this five-star 50-passenger ship sails on the Clyde from Greenock guests can enjoy private 'behind the scenes' tours including a reception with Lord Glasgow at Kelburn Castle. When operating out of Oban, clan chief Sir Lachlan MacLean will host a champagne reception in Duart Castle. hebridean.co.uk
10 Glacier Adventure
Port: Reykjavik Ship: Marco Polo Price: £160 approx
Ride in an eight-wheeled snow truck through the Thingvellir National Park for movie-style action in the land of ice and fire, passing volcanoes, waterfalls, hot springs and lava landscapes. cruiseandmaritime.com
FAMILY FUN
1 Glacial Dog Musher for a day
Port: Juneau, Alaska Ship: Disney Wonder Price: £333 (5-9) /£460 (10+)
A helicopter ride over Juneau's ice field and a tour of the Alaska Heli-Mush training centre is followed by families helping to prepare a team of huskies for a sled ride through the wilderness. disneycruise.disney.go.com
2 Olympic Wheelbob in Lillehammer
Port: Oslo, Norway Ship: Crystal Symphony Price: TBC for 2015 (12+)
Ride in a four-person wheelbob at Lillehammer, home of the 1994 Winter Olympics. Expect to reach speeds of up to 60mph with an expert pilot in control on the famous Bob and Luge track. crystalcruises.com
3 River Tubing and Waterfalls
Port: Dominica, Caribbean Ship: Royal Princess Price: Approx £41
Join an exhilarating river adventure through the Concord Valley. See lush flora and fauna while tubing through mini-rapids and pools to the river alongside the last Carib Indian territory in the world. princess.com
4 Banderas Bay Sailing Charter
Port: Puerto Vallarta, Mexico Ship: Disney Wonder Price: Approx £1,200 (5+) maximum 16 guests
Charter a 50ft yacht with family and friends for a snorkelling adventure in Banderas Bay. The yacht's captain and first mate will help guests look out for wildlife during this full day escape to paradise. disneycruise.disney.go.com
5 Acajatuba village and dolphin encounter
Port: Anavilhanas, Brazil Ship: Silver Cloud Price: Inclusive
Canoe along the Rio Negro to feed the Amazon River Dolphins near a house floating in the remote village of Acajatuaba. A local girl started feeding the dolphins from the pier and they have become regular visitors! silversea.com
6 Ben Fogle's Triathlon Trail
Port: Croatia Ship: Celebrity Constellation Price: £194.50 (child) £233.50 (adult)
Explorer, writer and broadcaster Ben Fogle has developed a series of shore excursion programmes including a triathlon trail that includes biking, swimming and sea kayaking for fitness fans. celebritycruises.co.uk/ BenFogle
7 Coral restoration dive
Port: Bonaire, Caribbean Ship: P&O Azura Price: From £89 (15+)
Give something back to nature through a coral restoration dive in Bonaire. There will be classroom instruction and dives to assist the Coral Restoration Foundation team conduct surveys, collect data and clean or remove predators that can damage the coral. pocruises.co.uk
8 Deluxe Stingray City Sandbar
Port: Grand Cayman Ship: Paradise, Splendor, Glory, Conquest Price: £32 (age 5+)
Take the Cayman Explorer boat to get up close and stroke the friendly stingrays at Stingray City, a worldclass snorkelling site. There are wide stairs and handrails to enter the water so guests with limited mobility can also enjoy the experience. carnival.co.uk
9 Universal Studios
Port: Port Canaveral, Florida Ship: Freedom of the Seas Price: Inclusive (4 nights)
After cruising in the East Caribbean, swimming in crystal waters and relaxing on white-sand beaches, guests will be refreshed and ready for all the fun of Universal Orlando theme parks. royalcaribbean.co.uk
10 Alligators by night
Port: Manaus, Brazil Ship: MS Prinsendam MS Maasdam Price: Approx. £63
Cross the Rio Negro by riverboat into Lake January and take a canoe through the dark jungle. Watch shadows and listen to the frog chorus while a guide takes guests close to the alligators. hollandamerica.com