River Cruises in Africa
Africa is a diverse and fascinating continent, rich in breathtaking landscapes, amazing wildlife and cultural treasures. Cruises in South Africa typically sail along the Chobe and Zambezi rivers on a wildlife safari adventure, while in North Africa, cruisers will sail the iconic River Nile to discover Egypt's many wonders. Wildlife lovers should opt for a cruise along the Chobe River, which offers an amazing and unique alternative to a traditional safari, while history buffs will no doubt have a river cruise on the legendary Nile already on their bucket list.
Why choose African river cruises
African cruises may not be the most obvious choice when it comes to picking a river cruise destination, but the beautiful continent offers a unique and unforgettable cruising experience. Southern Africa sailings are typically combined with land tours featuring a safari and stops in neighbouring countries. Popular European river cruise lines AmaWaterways and CroisiEurope both offer African safari voyages within their portfolio. These exotic river cruises in Africa typically take place on Botswana's Chobe River – which flows between Namibia and Botswana before meeting the Zambezi river – and are sandwiched between stays in South Africa's capital, Cape Town, and visits to the spectacular Victoria Falls. French river cruise line CroisiEurope launched sailings on Lake Kariba in Zimbabwe on the 16-passenger African Dream in 2018 – which includes a stay in the cruise line's safari lodge overlooking the Zambezi – and in 2020 launched her second vessel on the lake. Of course, the most popular river cruise in Africa is the Nile, an epic cruising experience made famous in Agatha Christie's classic murder mystery, Death on the Nile, and offers fantastic North Africa cruise ports.

Best deals on African river cruises
Top river cruising countries in Africa
Egypt
Cruising on Egypt's Nile river is said to be the oldest form of river cruising, dating back to the time of the pharaohs. Flowing 4,132 miles through 11 countries, commencing from Lake Victoria in Uganda right through to the Mediterranean Sea, the Nile is the world's second-longest river after the Amazon (4,345 miles). Most of the cities of Egypt lie along those parts of the Nile valley north of Aswan and almost all of the cultural and historical sites of Ancient Egypt are found along the river banks, making river cruises in Africa the ideal way of discovering the country's ancient wonders. More than 400 river ships sail on the Nile, so there are plenty of cruise companies from which to choose. An average Nile river cruise route lasts between three and seven days and sails between Luxor and Aswan, and include guided tours of Unesco World Heritage Sites such as Karnak and Luxor Temples, as well as visits to the second-century BC Valley of the Kings. There are also several expedition lines that offer longer adventures of up to two weeks and include stops in Cairo, a must-see North Africa cruise port. Riviera Travel, Emerald Waterways, CroisiEurope and Avalon Waterways are some of the leading river cruise lines that sail on the Nile, and Viking and Uniworld both had new luxurious Nile ships launch this year.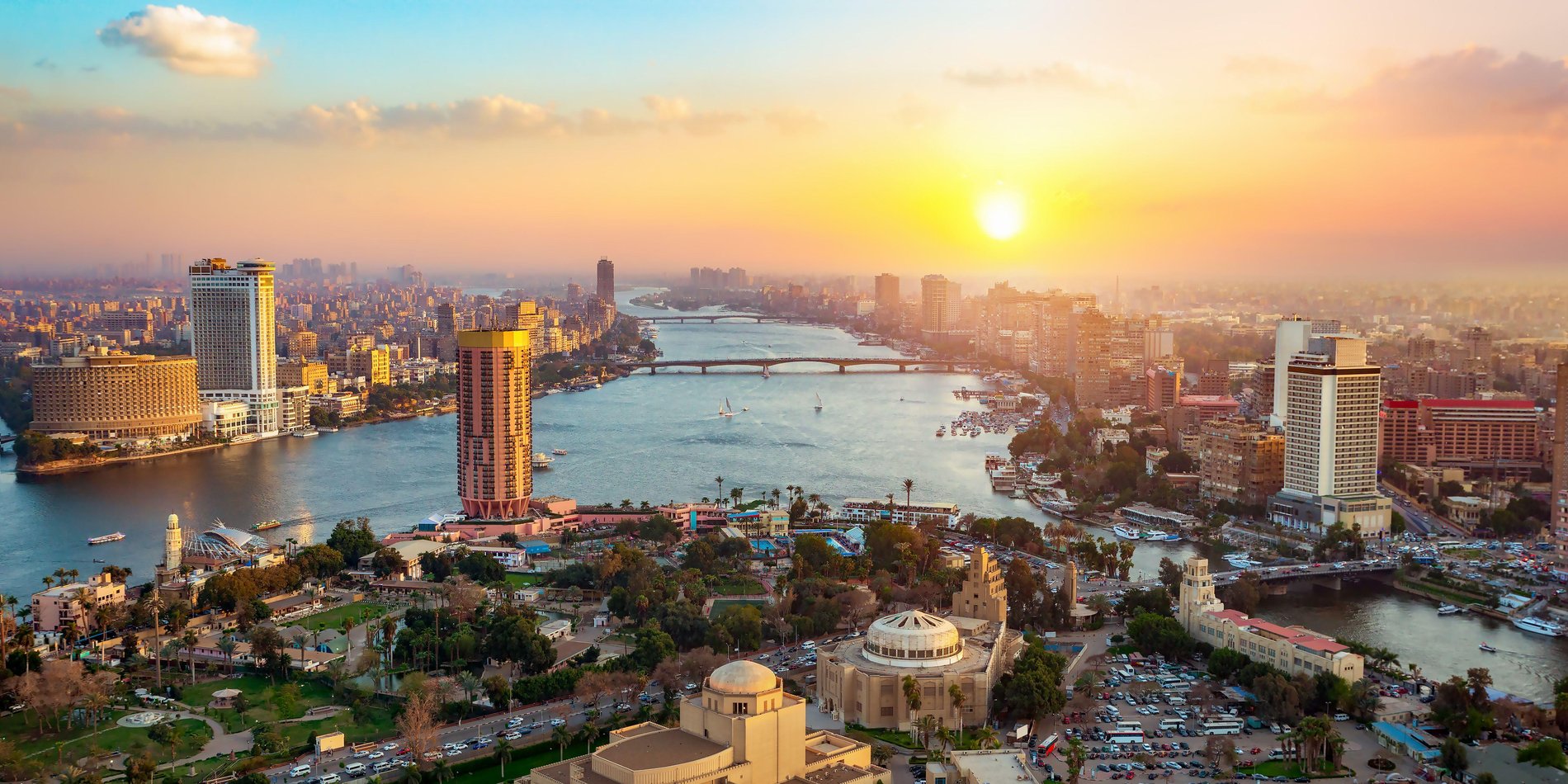 Botswana
With its rich wildlife, Botswana is regarded as one of the best safari destinations in Africa and a unique way of discovering this wildlife, as well as southern Africa's lakes and rivers, is on a cruise on the Chobe River. Houseboats such as the Zambezi Queen ply the 16-mile stretch of the river Chobe, which forms a border between Namibia and Botswana and flows into the Zambezi upstream of Victoria Falls. Cruises on Botswana's Chobe River have become popular among those who wish to visit Chobe National Park, home to one of the densest populations of wildlife on the African continent. Passengers on cruises in South Africa will get to encounter elephants, giraffes, leopards, lions, gazelles, zebras and buffalos on excursions by boat and open-air vehicles. French line CroisiEurope combines a stay in one of its lodges in Namibia, from which you'll explore the Chobe and Zambezi rivers, with a cruise on the vast Lake Kariba, where cruise passengers will go in search of hippos, zebras, impalas and even lions.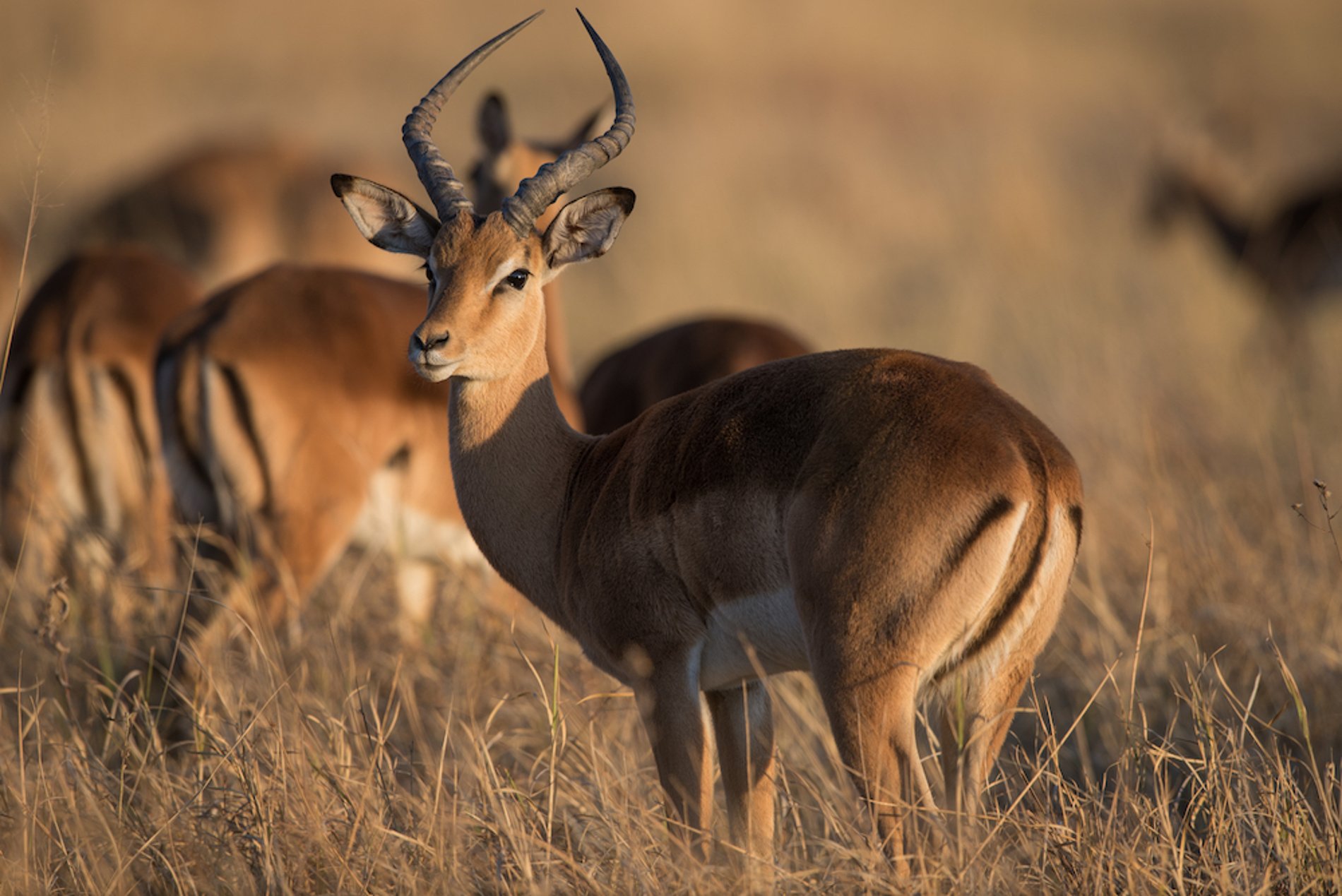 Namibia
Namibia's vast coastline and deserts are some of the most photographed in the world, but the sub-Saharan country is also famed for its exceptional wildlife and string of well-appointed parks, reserves and safari parks. On one of CroisiEurope's Southern Africa cruises, passengers visit Impalila, an island at the far eastern tip of Namibia, before embarking on a cruise down the Zambezi river to the majestic Victoria Falls.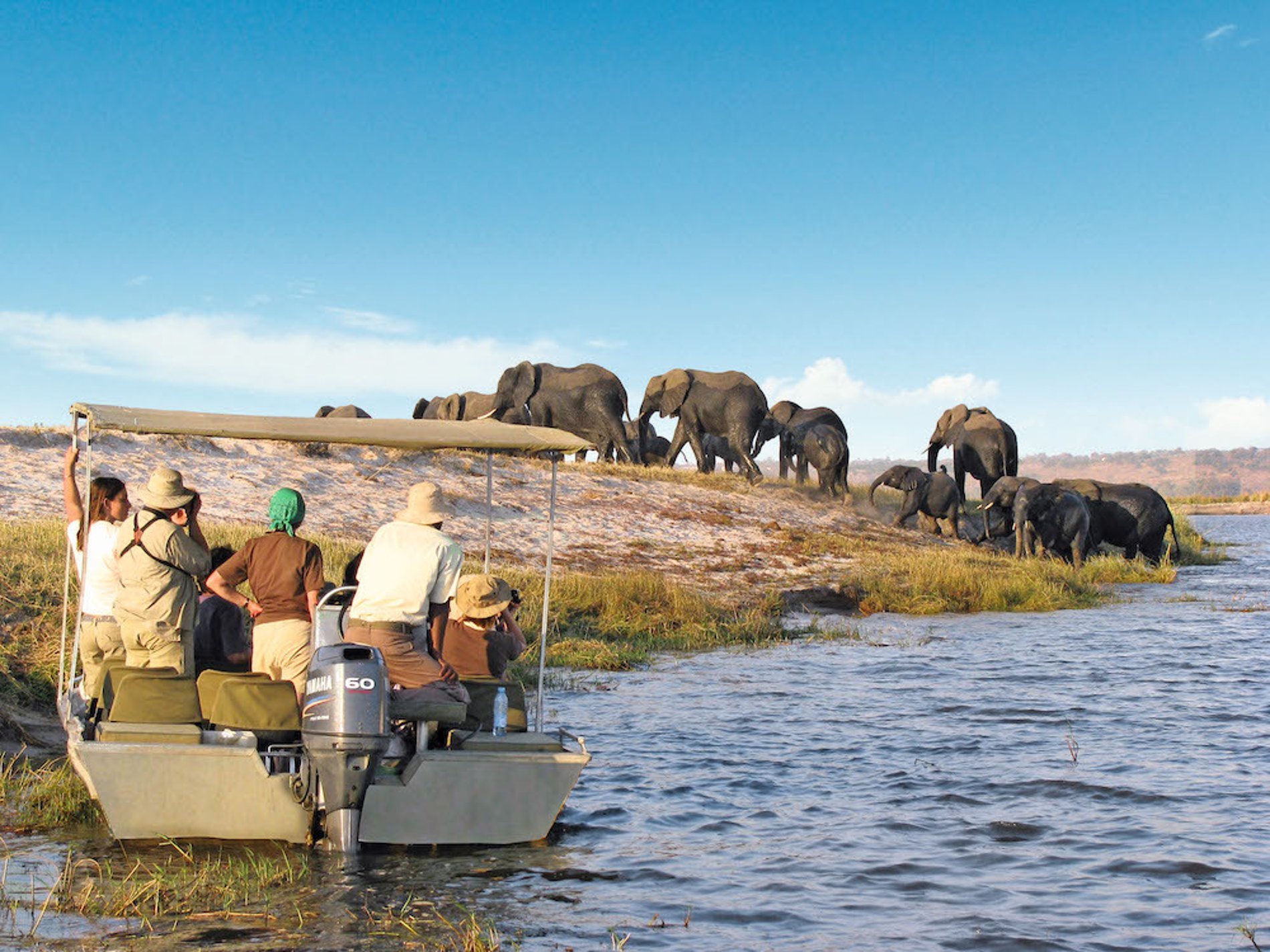 Zambezi
African river cruises down the Chobe and Zambezi rivers conclude in Zimbabwe, where the spectacular Victoria Falls – one of the world's largest waterfalls due to its impressive width – is situated. Here, at its broadest point, the Zambezi plunges more than 100m in a series of roaring cataracts, resulting in clouds of spray that have earned the falls its Swahili name Mosi-oa-Tunya ('the smoke that thunders'). Check Victoria Falls off of your bucket list on your next cruise in South Africa.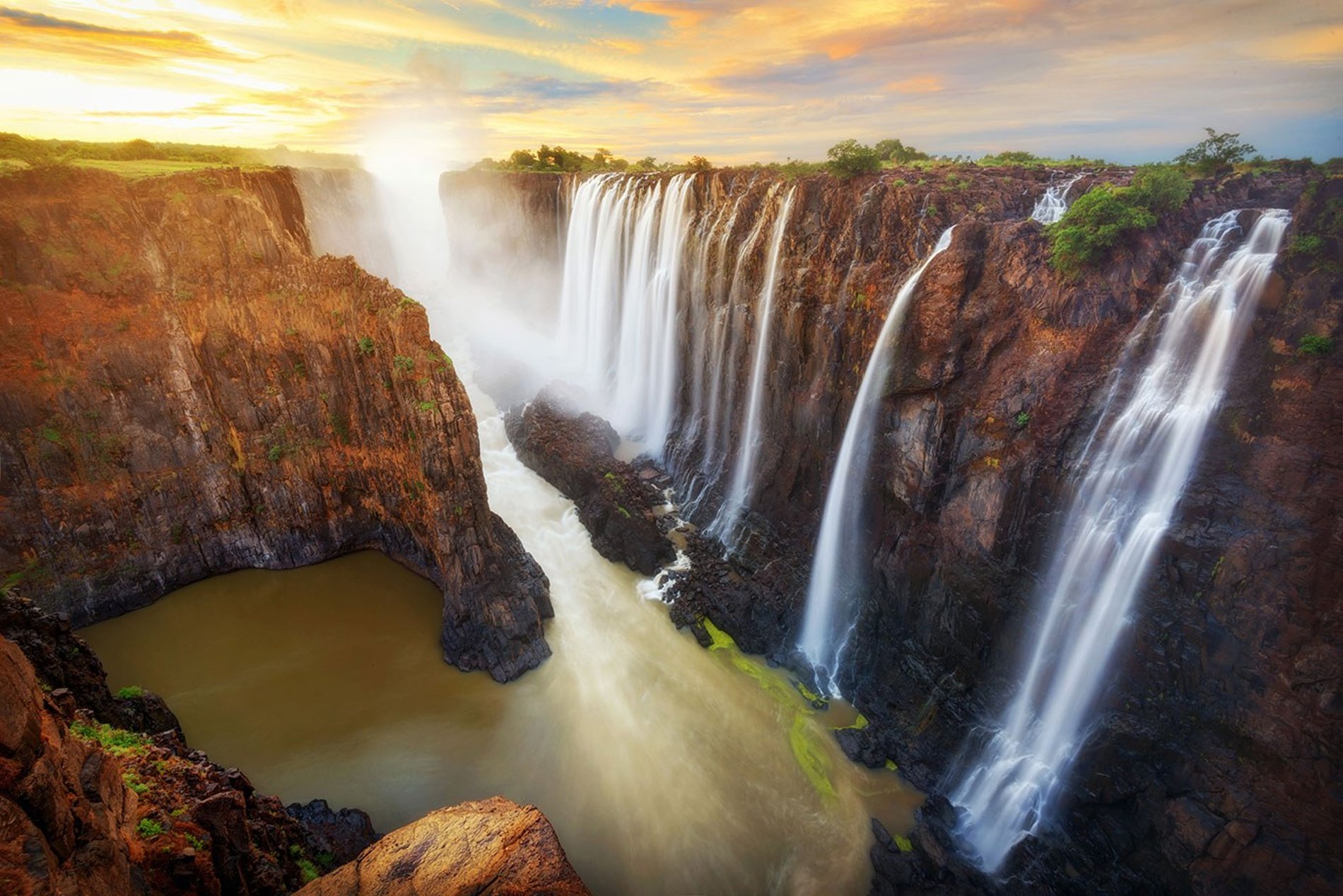 Iconic river cruise ports in Africa
Luxor
Cruises on the Nile typically start or end in Luxor depending on the length of the voyage. The city where Agatha Christie famously wrote Death on the Nile is also where a third of the globe's most valuable monuments and antiquities are said to be housed. Must-see sights include the Valley of the Kings, where the pharaohs' tombs and burial chambers are situated (you can pay extra to visit Tutankhamen's tomb), and the temples of Karnak and Luxor. Visitors should note that the 3,500-year-old treasures unearthed in the Valley, including the great pharaohs' tomb, are today housed in the new Grand Egyptian Museum in Cairo.
Aswan
Typical Nile river cruises run between Aswan and Luxor. Aswan, which has been Egypt's strategic and commercial gateway since antiquity, features many important archaeological sites, including Philae Temple. Located on Agilkia Island near the landmark Aswan Dam, it was built to honour Isis, the Goddess of Motherhood, and was the last ancient temple constructed in the classical Egyptian architectural style. Other highlights include Elephantine, an island located just downstream of the First Cataract where archaeological sites have been uncovered. Don't miss this must-see on your North Africa cruise.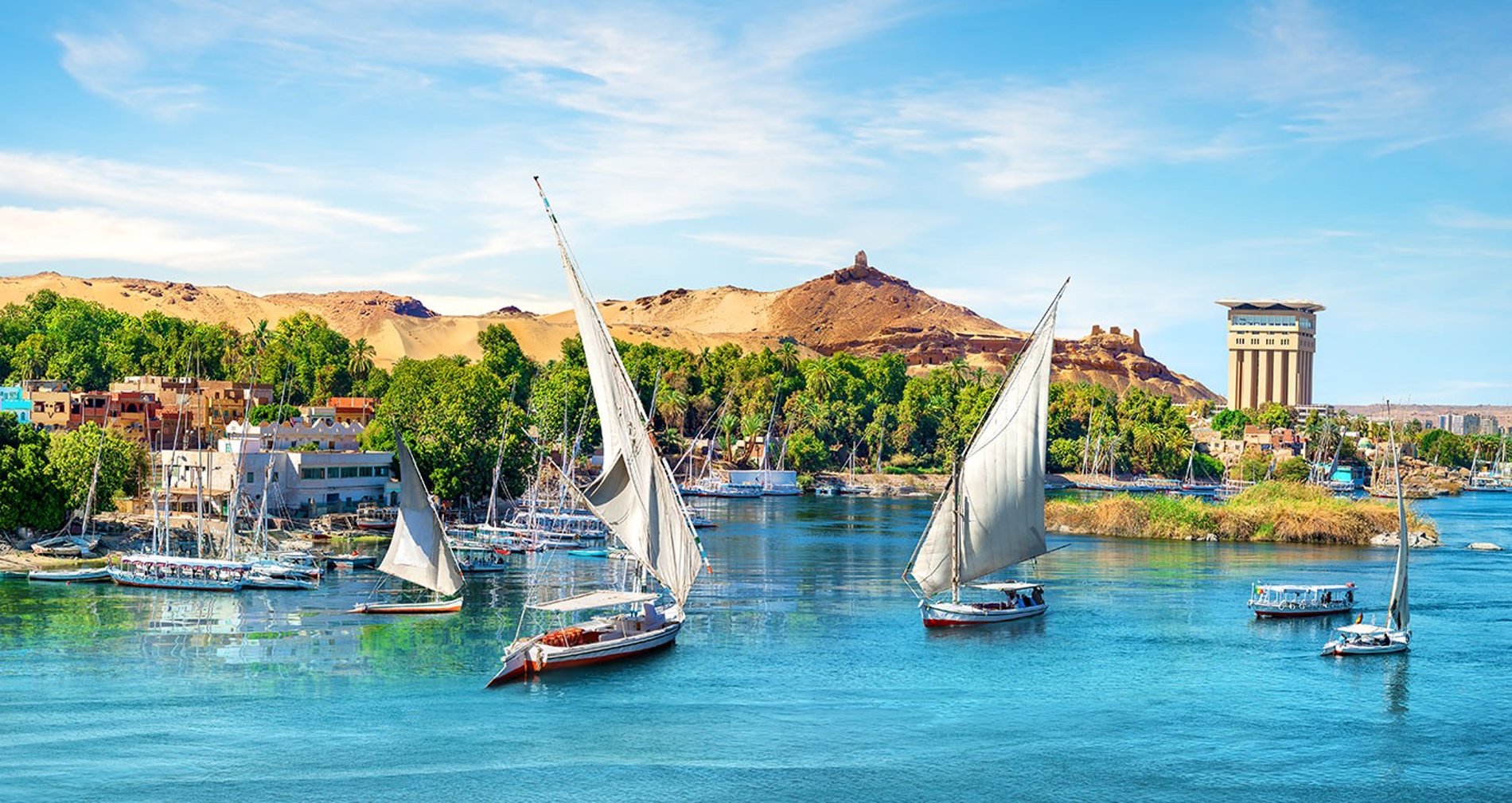 Top river cruises in Africa
Nile river cruise
Cruise lines are launching new ships and itineraries on the Nile each year as cruisers are increasingly eager to discover the country's archaeological and ancient riches by cruise ship. Viking is launching its second ship on the Nile, the 82-passenger Viking Osiris, this year and the cruise line has expanded its Egypt programme with two new pre-cruise extensions giving privileged access to archives and exhibits in London and Oxford. Boutique river cruise line Uniworld is launching its luxurious new 42-suite SS Sphinx, expected to replace its current vessel, River Tosca, later this year. AmaWaterways has also revealed plans for its first new-build Nile ship, designed to carry up to 70 guests, while Tauk is meant to be returning to Egypt for the first time since 2011 with two new itineraries. These include a nine-night 'Egypt: Jewels of the Nile' cruise, and the 12-night 'Jordan & Egypt: Petra to the Pyramids' tour. Both sailings include an after-hours visit to the Valley of the Kings, with private access to the tomb of Tutankhamun. With such amazing culture and history, don't waste time in booking a North Africa cruise.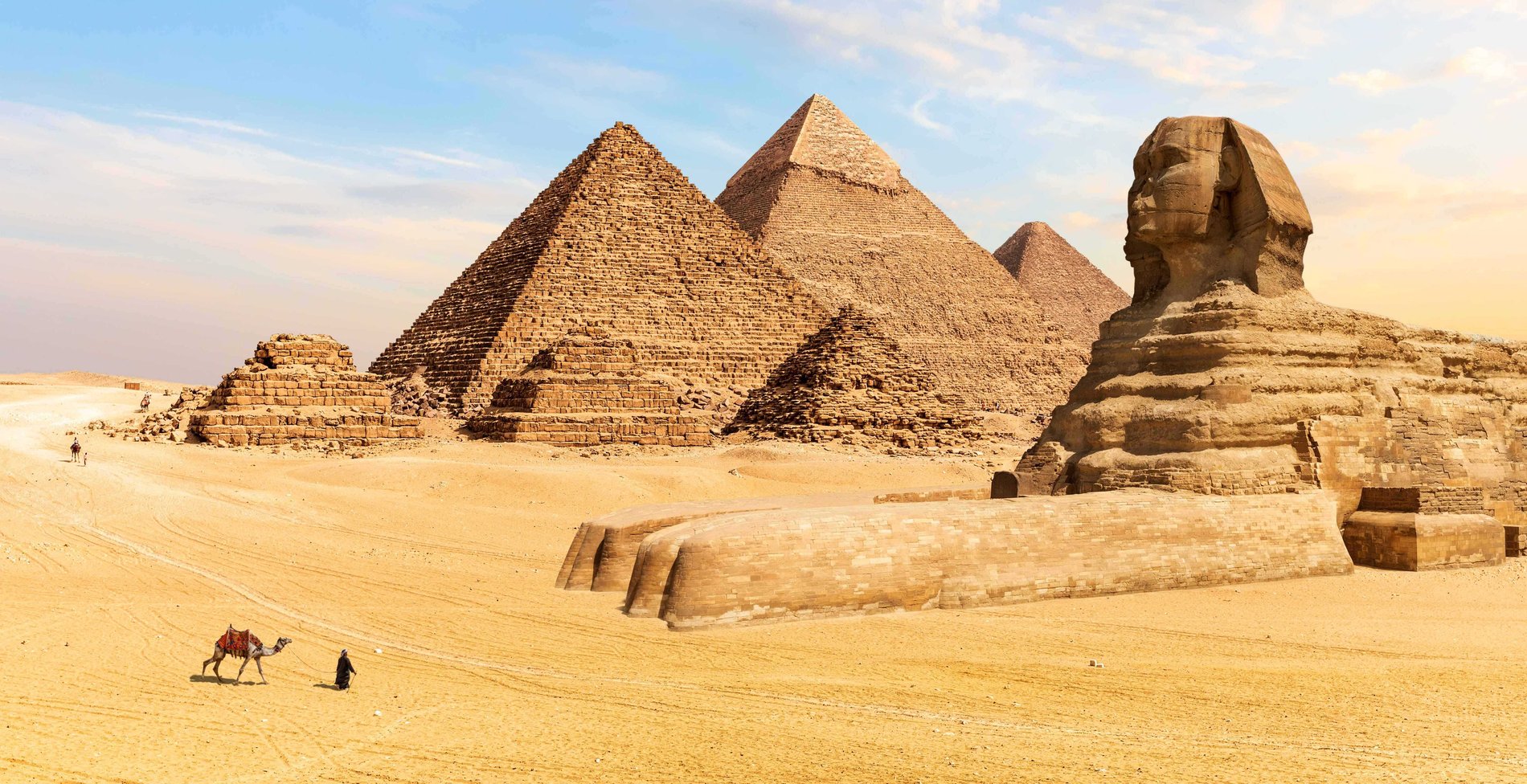 Africa safari cruise
Safari cruises in South Africa are a unique way to discover the region's amazing wildlife and scenery. Cruises venture down the Chobe river in Botswana to the Chobe National Park, where many of the 'Big Five' can all be found, before sailing down the Zambezi to Zimbabwe's dramatic Victoria Falls. River cruise lines CroisiEurope and AmaWaterways both offer itineraries. CroisiEurope's safari cruise on the African Dream navigates the Gache-Gache and Sanyati rivers, and includes stays at its lodge near Chobe National Park and a night at Victoria Falls. Meanwhile, AmaWaterways cruises aboard the Zambezi Queen also include nights in South Africa's Cape Town or Johannesburg.
Iconic ports