USA River Cruises
The United States of America plays host to an all-star cast of stunning rivers and colossal lakes flowing into every corner of the land. From the great rushing Mississippi River to the still beauty of Lake Michigan and the pine tree lined banks of the Columbia, the diverse landscape of the US unfolds as you cruise its waters from north to south. Marvel at waterfalls, volcanoes and dramatic gorges, or feast on delicious Cajun and Creole cuisine, while foot tapping to the rhythms of Dixieland jazz, Delta blues and gospel choirs in great cities along the way.
Why choose North America river cruises
A country the size and scale of the US takes quite some travelling on a road trip. Join one of the cruises in North America and not only can you take in more of its great cities, you'll do so in luxurious comfort (and without bugs splatting on your windshield). America's waterways flow past many of the nation's inland treasures, only navigable by water, including jawdropping deep river gorges and the sites of Native American communities who once made their homes along its banks. The gentle pace of river life suits the slower rhythm of the Deep South in particular. You'll become one with the Mississippi, a North America cruise destination, as you glide past the towns and scenery that inspired Mark Twain.

Find your ideal North America river cruise
North America river cruises: Best North America cruise destinations
Mississippi River
Weaving like a bright thread from its source in Minnesota to the Gulf of Mexico, swallowing up ten states along its way, 'Ol' Miss' flows for 3730km past deep limestone bluffs, overgrown bayous and twinkling cities offering a great way to cruise around North America. One of the biggest commercialised waterways in the world, some sections of the mighty river stretch as far as 2.4km from bank to bank. The river has a life of its own, hosting huge barges carrying cargos of coal, iron and steel across the country, as well as paddle steam boats churning their cherry-red wheels through its muddy waters. A cruise on the Mississippi will take you through some of the most thrilling cities in the US, from New Orleans and Memphis to Natchez and St Louis. Many cruise lines offer itineraries on the Mississippi, including Viking River Cruises and American Cruise Lines.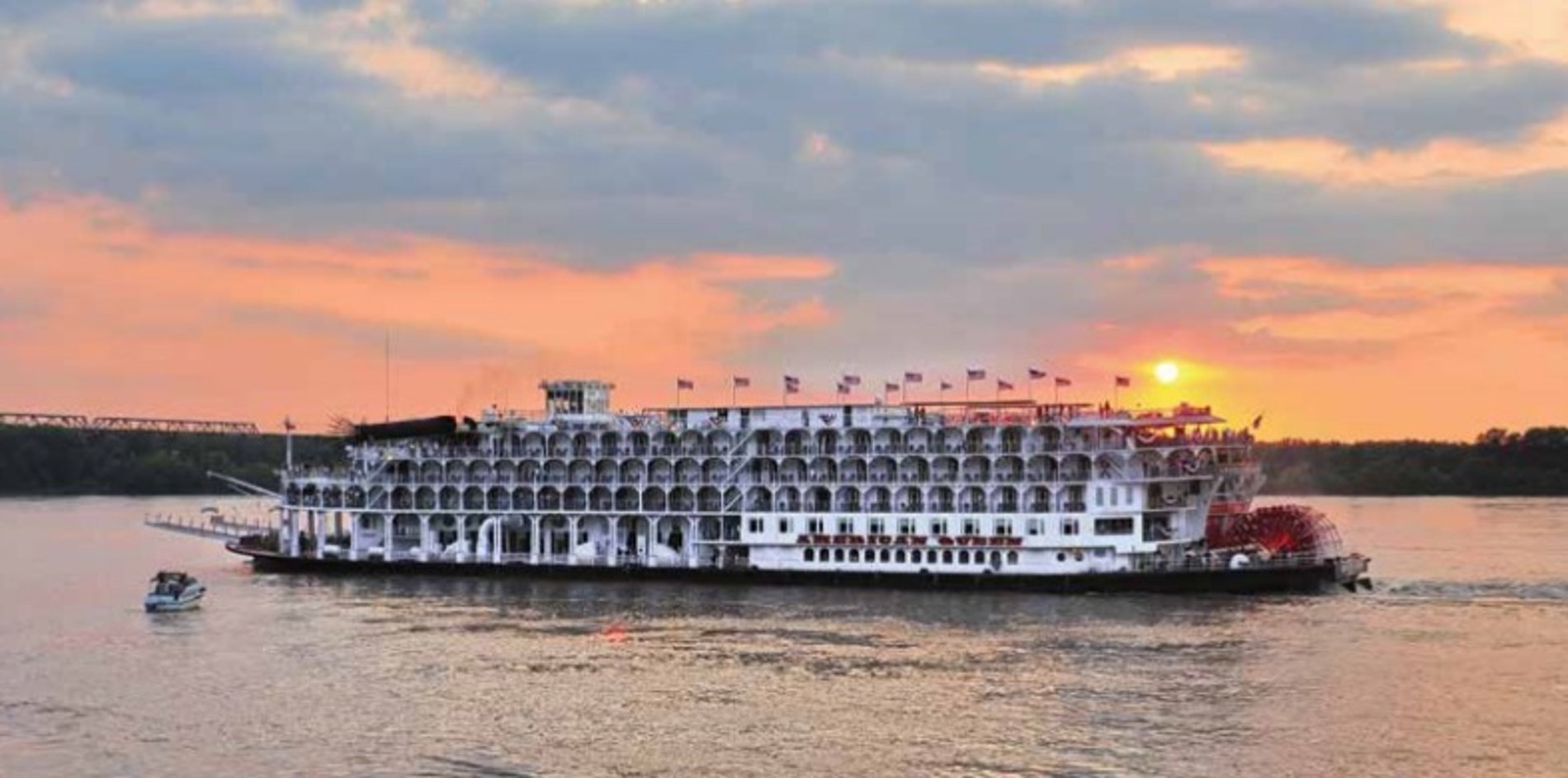 Columbia River
The spectacular duo of Columbia River and Snake River, its largest tributary, has become one of the most in-demand river cruises in the United States. A nature and wine lover's paradise, the Columbia weaves past breathtaking waterfalls, rolling vineyards, stunning mountains and deep canyons as it makes its way southwards from British Columbia in Canada to slice through the states of Washington and Oregon. Must-sees include the dramatic Columbia River Gorge which lies within the stunning Cascade mountain range and the impressive Multnomah Falls, with its plunging 620-ft-drop. Don't miss the chance to taste the local wine. The region is getting a lot of buzz for its superb wine making, and deservedly so. Cruise lines operating on the Columbia and Snake rivers include American Cruise Lines, American Queen Steamboat Company and Un-Cruise Adventures. Most call at the same ports, including Hood River, Pendleton, Mount St Helens and The Dalles, while American Queen Steamboat Company offers additional stops in Clarkston, Washington and Portland, Oregon.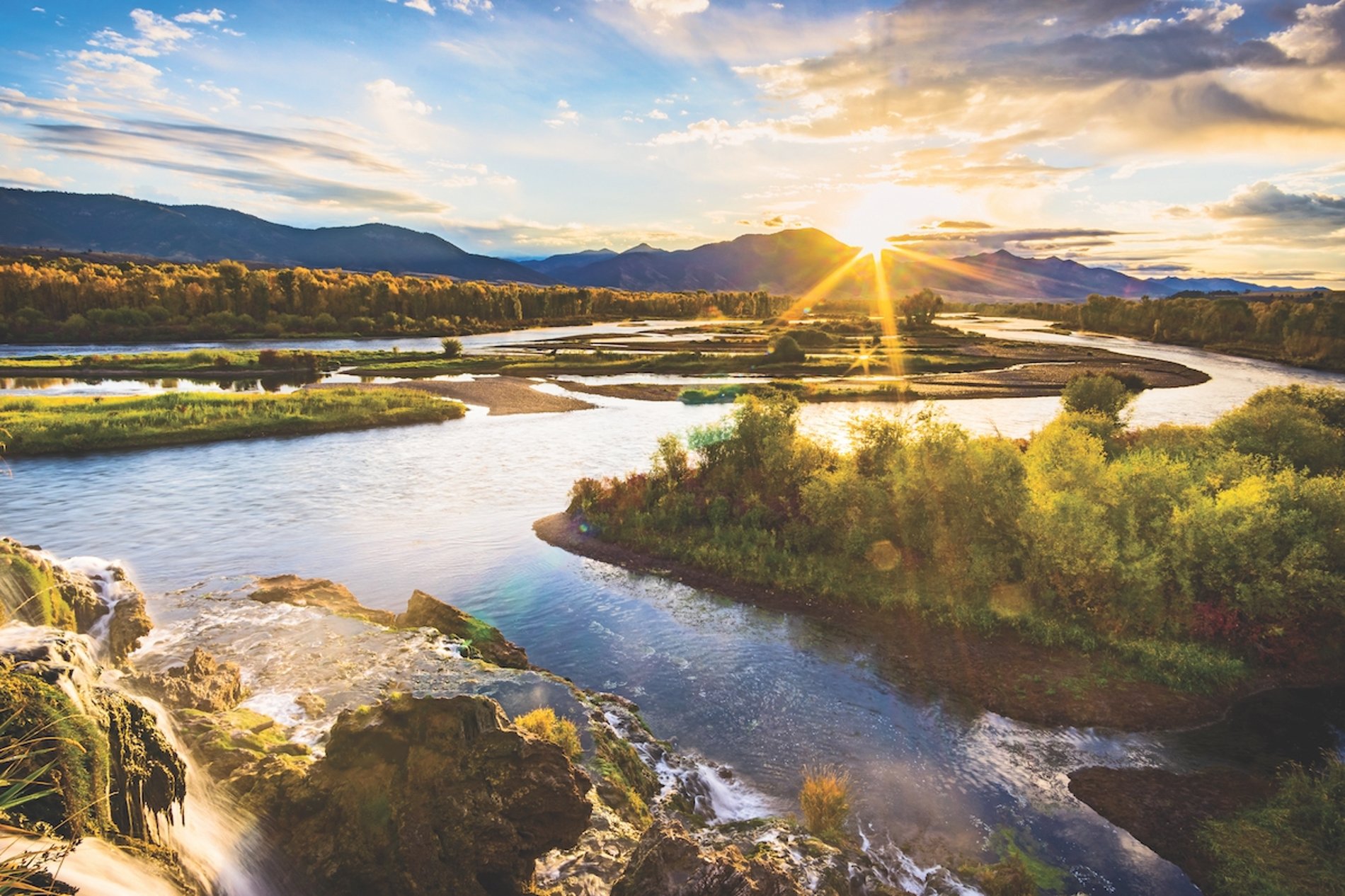 The Great Lakes
North America lake cruises feature Lakes Superior, Michigan, Huron, Erie and Ontario which comprise the largest group of freshwater lakes or 'inland seas' in the world. Connected to one other via the St Lawrence River, the five lakes, formed more than 14,000 years ago by retreating ice sheets, span an impressive arc of iconic cities. From the towering skyscrapers and deep-dish pizzas of Chicago and the hip distilleries of Detroit to Michigan's golden shorelines, lake cruisers will experience a huge slice of Americana. Each enormous lake is the centre of its own micro-world, offering beaches, dunes, resort towns and lighthouses, while the countless dairy farms and fruit orchards that blanket the region means fresh pie and ice cream is never in short supply. A North American lake cruise opens up the country for both seasoned and new visitors to the USA. Victory Cruise Lines and USA River Cruises offer itineraries covering off all five great lakes, with the former cruising from Chicago to Toronto (or reverse) while also taking in the cities of Detroit and Cleveland, as well as the incredible Niagara Falls.
North America river cruise: Best places to visit on a North American cruise
New Orleans, Louisiana
A trip to The Big Easy should be on everyone's bucket list. From its picturesque French quarter to party-around-the-clock Bourbon Street, it truly is a city that never sleeps. As is only fitting for the birthplace of jazz, NOLA's streets teem with musical performers so talented that frankly all of them should have their own recording contracts. Around every corner, and particularly near Frenchman Street, quartets and ensembles play their hearts out, lending an epic soundtrack to your explorations. Check out the New Orleans Historic Voodoo Museum and get lost among the extensive collection of leering floats at Mardi Gras World, before feasting on gumbo, jambalaya, po'boy sandwiches, crawfish and more. And as always, the great Mississippi river keeps careful watch.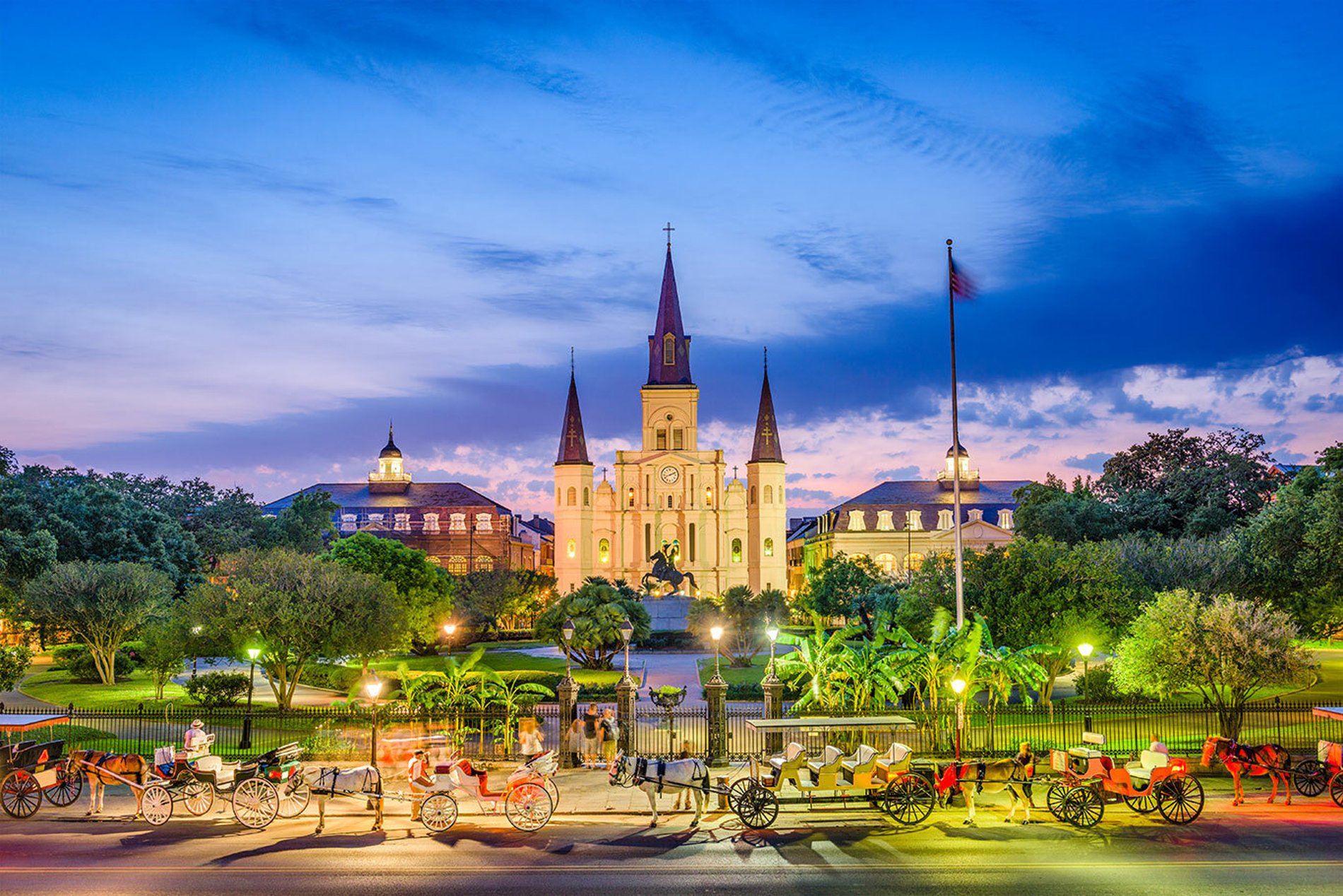 Memphis, Tennessee
Got the blues? Don't worry, you've come to the right place. Soak up the electric atmosphere on Beale Street, an almost two-mile-long stretch of bars and venues offering incredible live blues music – it's where Louis Armstrong, B. B. King and many more perfected their craft. Tuck into unrivalled barbecue food at one of the city's many first-rate BBQ joints for a humbling lesson on grill mastery. Or follow in the footsteps of the 'King of Rock' with a visit to Graceland, the home of Elvis Presley. Other must-do activities include exploring the National Civil Rights Museum, and the Lorraine Motel, where Dr. Martin Luther King, Jr. was assassinated.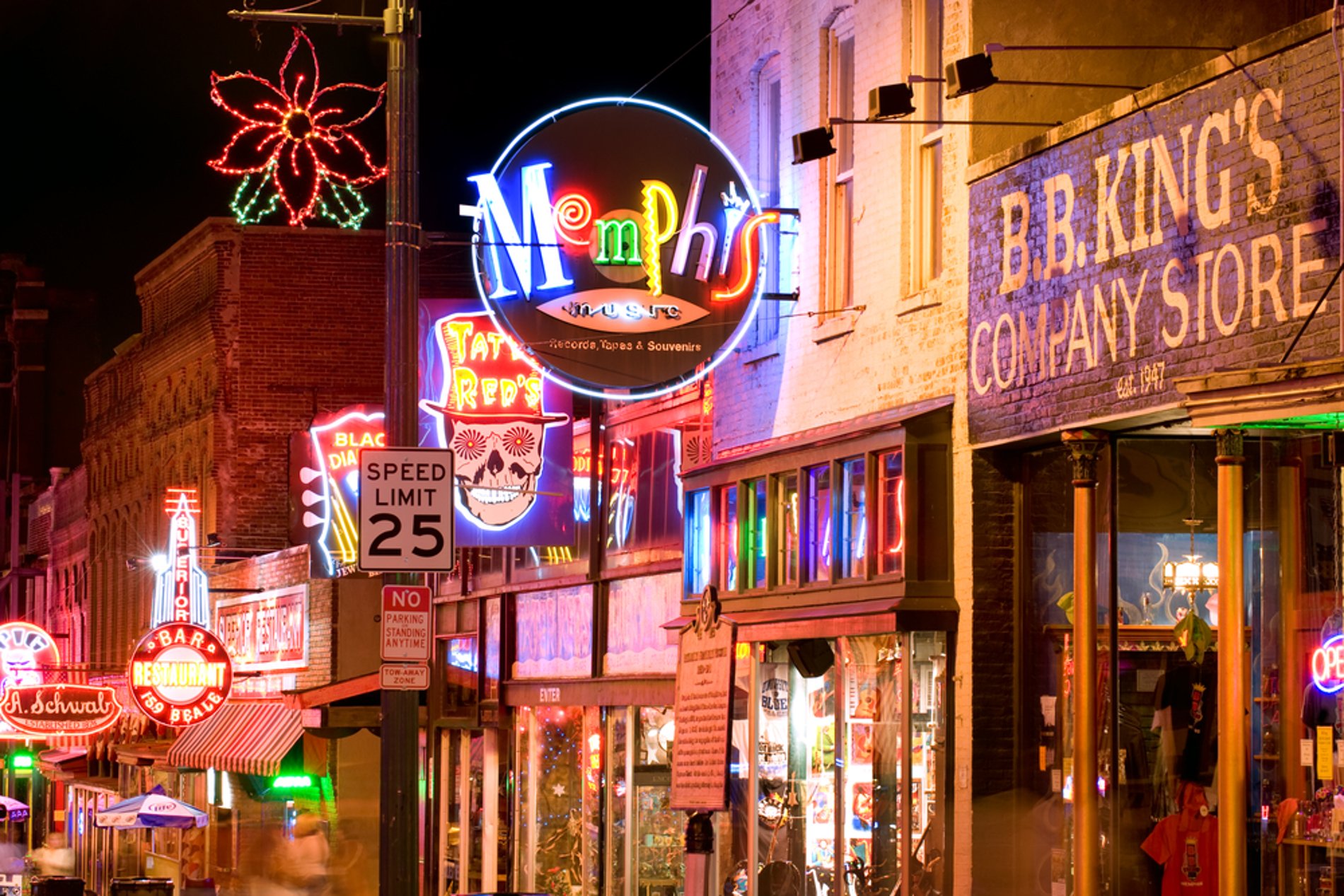 Natchez, Mississippi
This unbelievably pretty southern town is home to the nation's finest collection of antebellum homes - 668 in total - many of which are open for tours all year round, including Linden, now a bed and breakfast, which is said to have provided the inspiration for Gone with the Wind. Under the bluff and closer to the Mississippi River, you'll find remnants of the city's wilder past in the neighbourhood of Natchez-Under-The-Hill, including an old-style saloon, once a notorious drinking den for cutthroats, thieves and ladies of the night. For wonderful walks you'd be hard pushed to beat the Natchez Trace Parkway, with its countless scenic hiking routes. Keep this destination in mind on your next cruise around North America.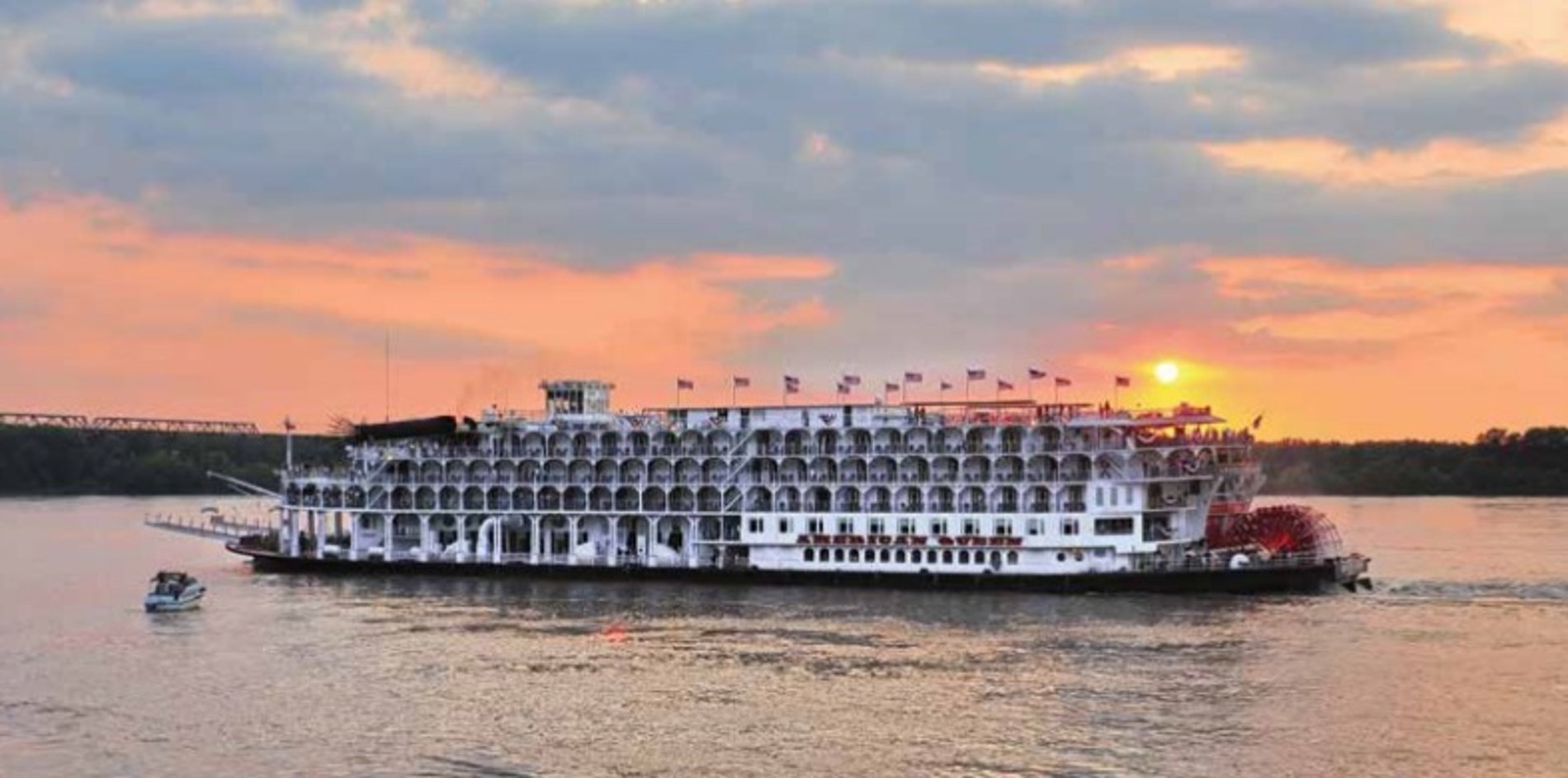 St Louis, Missouri
Known as the 'Gateway to the West', St. Louis is a major city on the Mississippi and home to an array of architectural treasures, none more impressive than The Gateway Arch, the tallest man-made monument in the western hemisphere. It's not the city's only colossal achievement though. Forest Park is larger, and arguably more impressive, than New York City's Central Park, housing its own zoo, museum, sculpture garden, extensive greenhouse and boating lake. Don't miss a tour of the Anheuser-Busch Brewery, the birthplace of Budweiser, for a fascinating look at the history of beer brewing in America and the natural caves where beer was once stored before the use of refrigerators.
Portland, Oregon
If you like trees and beer, you'll feel right at home in Portland, a decidedly hipster city on the Columbia River. Home to some 70 breweries, you won't go thirsty, even after exploring the enormous Washington Park, home to an impressive arboretum, Japanese Gardens and more than 24km of trails through beautiful, wild forest. The park also houses The World Forestry Center, a brilliantly equipped museum designed to show visitors the importance of trees. Take a raft ride (that doesn't get you wet), peer down at a forest from a bird's eye view and take virtual trips to places like China, Brazil and South Africa to learn some of the challenges that forests face in these countries.
Mount St Helens, Washington
One of the most popular stops on a Columbia River cruise, this astonishing location in the Pacific Northwest allows you to hike an active volcano. Bear witness to the awesome power of the volcanic Mount St Helens, after which the town is named, and let expert guides show you how the volcano's eruption in 1980 forever changed the landscape. See its lunar-like pumice plains and lava canyons, peer into the crater from rugged ridges and find out the impact the volcano has had on its surrounding towns.
Chicago
Located on the shores of freshwater Lake Michigan, Chicago is the third largest city in the US. You might know it as the home of deep-dish pizza and the Chicago Bulls basketball team, or the place that dyes its river water a lurid green on St Patrick's Day. But what you might not know is that it's also home to miles of sandy shoreline, where you can sunbathe, swim, kayak, boat, jet ski, paddle board, and more. Stroll along its 29km lakefront path for striking views of the city skyline. Or ascend to the Willis Tower Skydeck for a bird's eye view of Lake Michigan, the Chicago River and the city's most iconic buildings.
Iconic ports
North America river cruises: Best activities on a cruise around North America
Enjoy live music
If the extraordinary sounds of world-class jazz, blues, rock and roll and even zydeco (a Creole music style native to Louisiana) don't get you up and dancing, then nothing will. You could experience a different live band on every day of your river cruise through the US, and the passion and soul of their players is something you won't forget in a hurry. Expect sultry singers, saxophones, blaring trumpets and twanging guitars aplenty.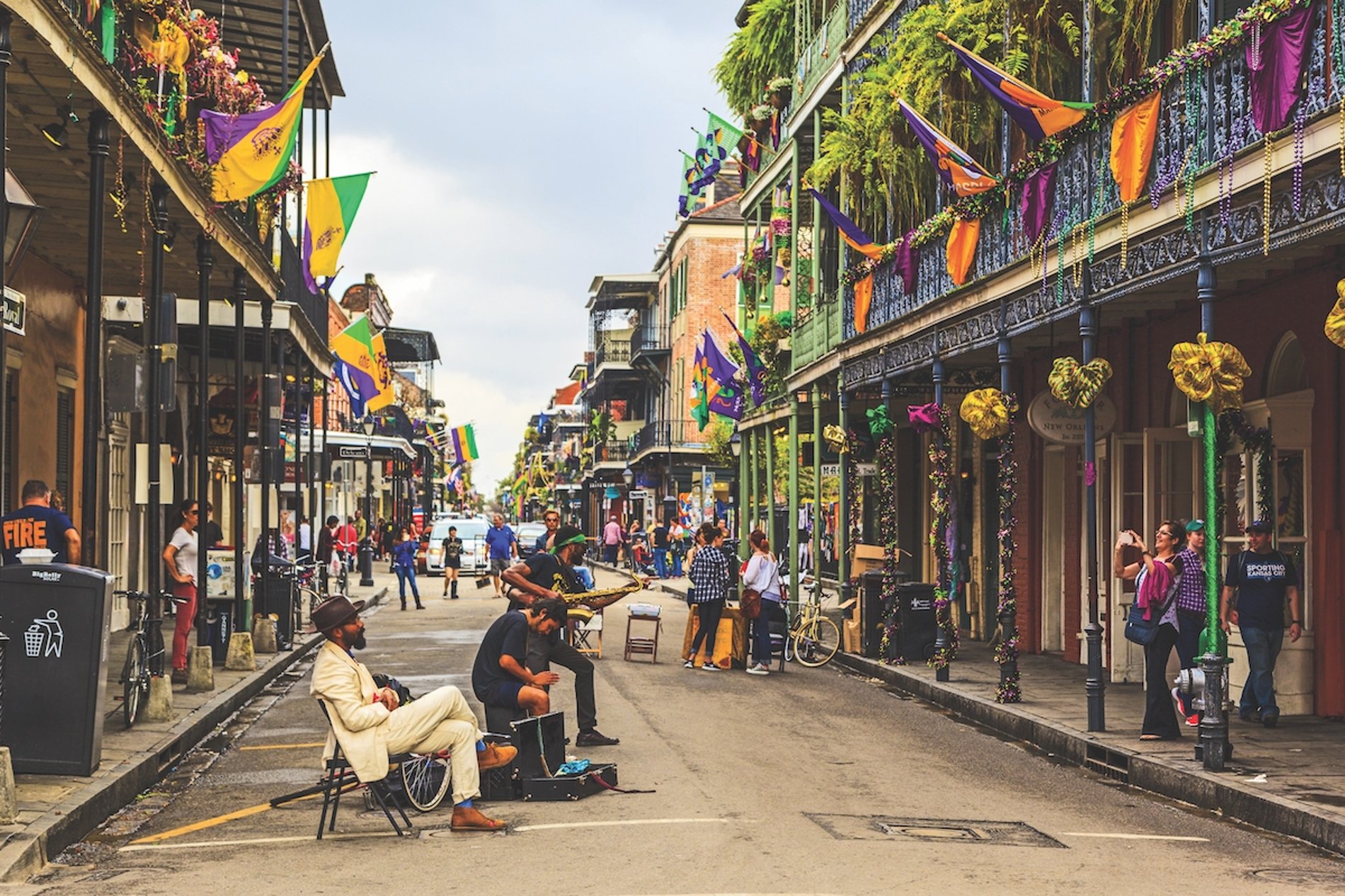 Walk with the animals
Whether you are hiking moose-filled national parks, looking out for deer, elk and bears that make their home on the banks of the Columbia River or scanning the bayous of the Mississippi for alligators, a US river cruise is guaranteed to bring you close encounters with incredible wildlife. Look out for bald eagles soaring over the Great Lakes, and listen for the howls of the grey wolf from your ship's deck
Take in awesome architecture
Few places on Earth tell the story of their origins so completely through its buildings. French colonial influences dominate cities such as New Orleans, grand antebellum plantation homes throughout the south speak volumes about the region's complex history with slavery and giant skyscrapers dominating Chicago's skyline are testimony to America's rise to global economic powerhouse.
Discover life on the water
With rivers and lakes playing an ever-present role in people's lives all over the US, you'll be amazed at the many ways in which communities utilise their proximity to the water. From hipster surfing enclaves popping up on the beaches of the Great Lakes, to how generations have built their homes in the swamp-like bayous of the south, there are endless lessons here about how to co-exist with the waterways. Get a closer look at this lifestyle as you enjoy your own trip on the water on a cruise in North America.
Feast for days
The distinct influences of different communities – Creole, Cajun, French, Italian, German and countless more – felt across US state lines means you'll get to experience a mouthwatering array of flavours as you cruise through the country. From crispy po' boys, succulent crawfish and juicy jambalaya to oakwood-smoked brisket and ribs, you would have to eat all day, every day to experience just a fraction of what the diverse food scene here has to offer. Sound like a challenge?