What Are Luxury Cruises?
Here's the wonderful thing about cruising; there's a voyage to suit every type of traveller and every type of budget.

At one end of the scale are mainstream cruises, which offer services akin to that of a resort. At the other end of the scale is an ultra-luxury cruise; ultra-luxurious service, ultra-luxurious amenities, and ultra-luxurious price tag.

Then there is the happy medium – premium luxury cruising.

Premium luxury cruise lines remain known for offering plenty of choice in terms of activities (similar to a mainstream cruise line), but their ships provide upscaled amenities and a VIP level of service, alongside larger cabins, gourmet food and more elegant decor.

You will discover that a wide range of extras are included in the price, although it may not be entirely all-inclusive. Some things will come as extra.
Best luxury cruise lines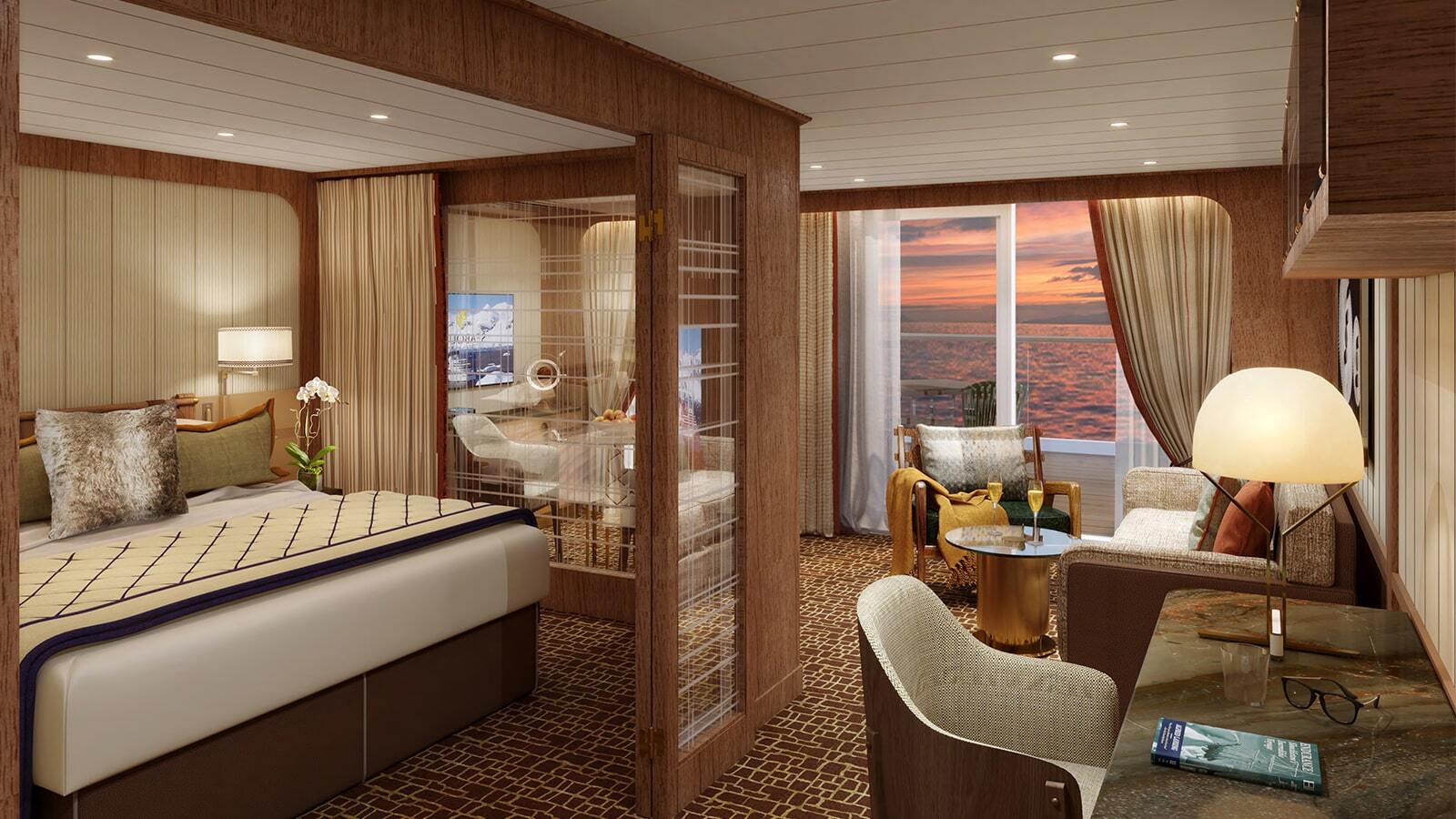 Seattle-based Seabourn is an ultra-luxury, all-inclusive cruise line that currently operates a fleet of seven modern ships and is a proud member of the World's Leading Cruise Lines.

Boutique ships offer all-suite accommodations with oceanfront views; award-winning dining; complimentary premium spirits and fine wines available at all times; renowned service provided by an industry-leading crew; a relaxed, sociable atmosphere that makes guests feel at home; a pedigree in expedition travel through the 'Ventures by Seabourn' program and two new ultra-luxury purpose-built expedition ships step forward Seabourn Venture and Seabourn Pursuit.
Think of a Seabourn ship as a luxury boutique hotel at sea, where everything is a highlight.
Seabourn takes travellers to every corner of the globe, traveling to more than 400 ports including marquee cities and lesser-known ports and hideaways.
Passengers experience extraordinary offerings and programmes, including partnerships with leading entertainers, dining, personal health and wellbeing, and engaging speakers.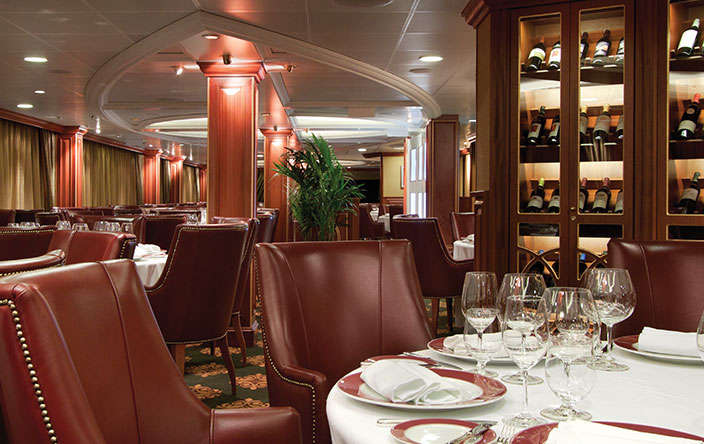 Oceania Cruises prides itself on offering 'the finest food at sea' and it's no idle boast. Celebrated master chef Jacques Pépin was appointed executive culinary director in 2002, and cruise ships Marina and Riviera were designed to have a higher galley-space ratio than any other cruise ship.
Indeed, 25 per cent of the crew on each Oceania ship is employed in the preparation of cuisine, while 20 per cent of the ship's staff is employed in the dining rooms.
What's more, guests can sample the exquisite and varied menus prepared on board Oceania ships – which rival those of Michelin-starred restaurants on land – at no extra cost.
Along with excellent food, Oceania also prides itself on its extensive and immersive onshore programmes and excursions, which provide guests with the opportunity to immerse themselves in every aspect of the regions they visit, from the local history and culture to, of course, the food.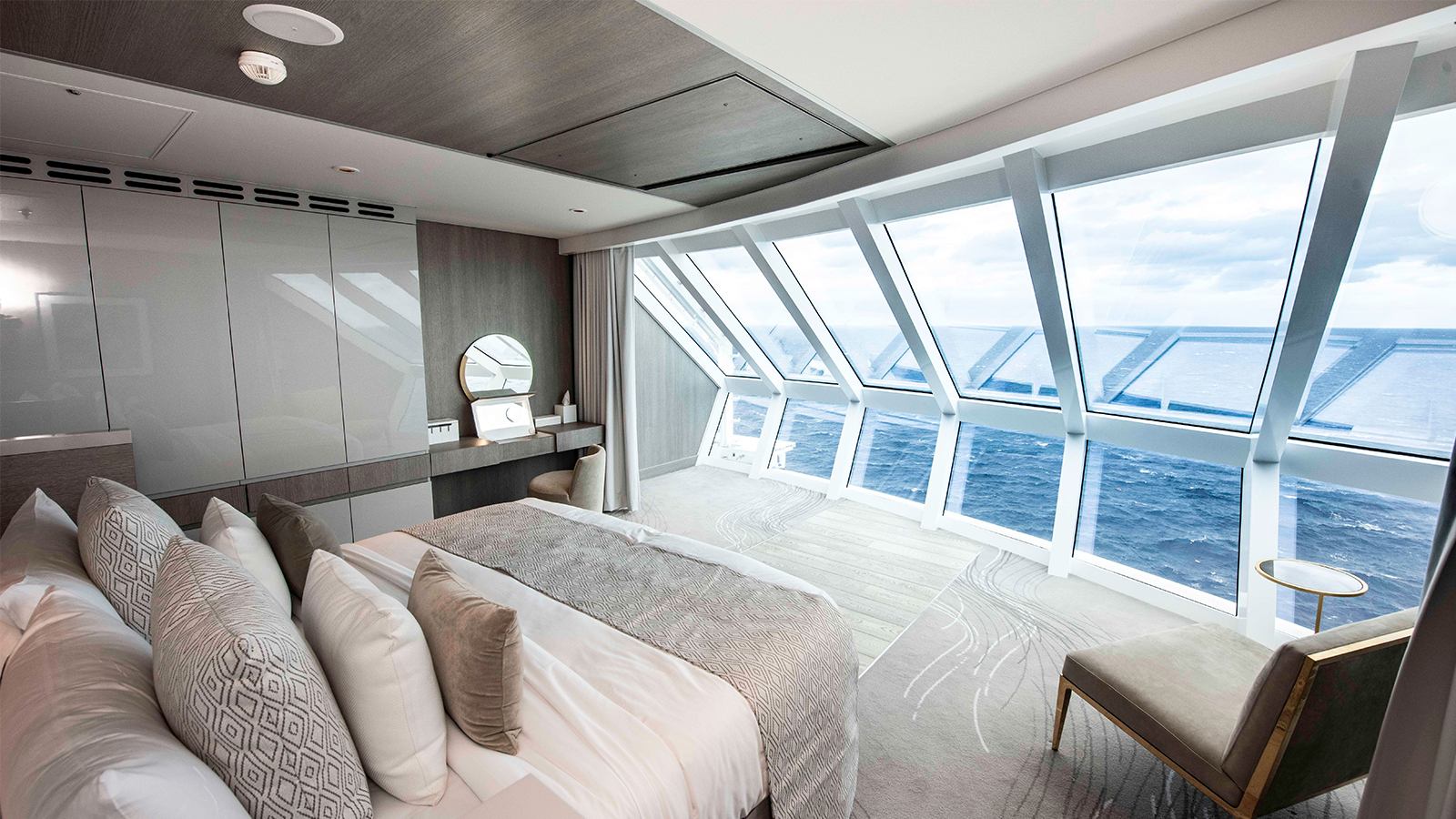 All Celebrity Cruises ships have been branded with the 'X' emblem, a mark of modern luxury and contemporary spaces that has come to epitomise the fleet.
The fleet of 14 ships range in size from Xpedition-class vessels, which carry 16 to 100 passengers, to the larger 2,800- to 3,100-passenger Solstice class and 2,900-passenger Edge class, which launched in 2018 with Celebrity Edge.
The line's Edge series has truly raised the bar when it comes to luxury premium cruising, with innovations such as Eden, a three-story hybrid 'experiential' restaurant, craft cocktail lounge and performance venue, and Magic Carpet, the world's first cantilevered, floating platform.

Celebrity Cruises prides itself on offering luxurious accommodation and award-winning cuisine, along with a host of included amenities and facilities, including children's clubs, and entertainment – ranging from Broadway-style shows to cutting-edge circus performances – outdoor pools, fitness centre and classes, and complimentary restaurants.
Some of the extras include speciality dining restaurants, onboard drinks and drinks packages, shore excursions, spa treatments, and on-board tips and gratuities.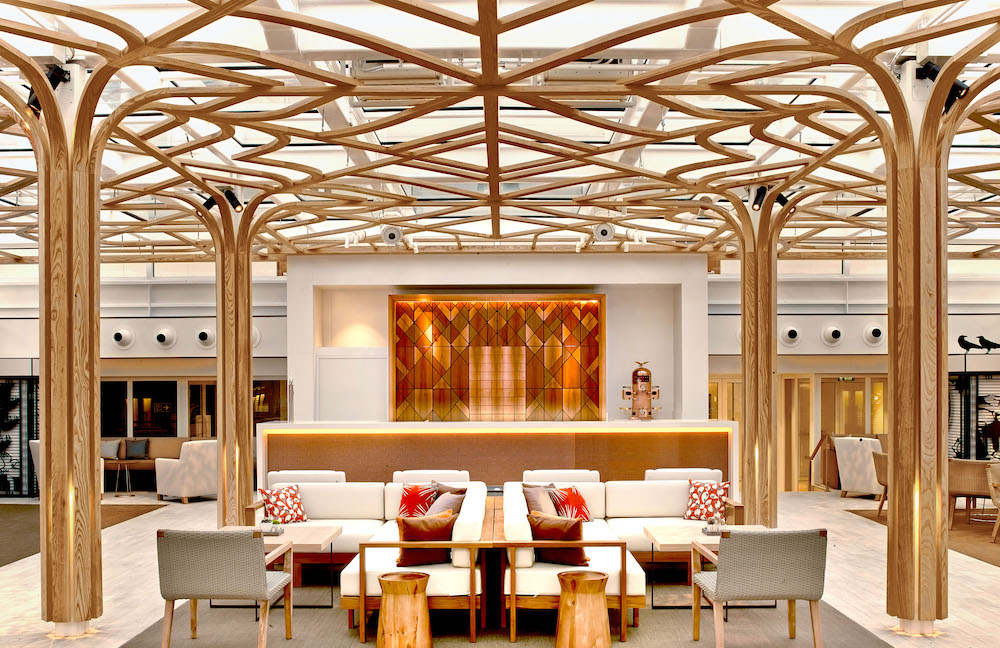 Originally a river cruise line, Viking may be the new kid on the block, but the cruise line quickly made waves in the luxury premium cruising market with its fleet of near-identical ships, which carry 930 passengers each and feature the brand's hallmark Scandi-chic style.

Add in an emphasis on comfort, relaxation and enjoyment - and the unique experience is second-to-none.

Other aspects that set Viking apart from other more mainstream lines include the premium luxury cruise line's focus on cultural enrichment, with activities such as cooking classes, TED Talk screenings and informative lectures offered on board its fleet of ships, along with immersive and educational shore excursions - such as museum visits and culinary tours.
Viking ships are also kitted out with noteworthy pieces of art, including an impressive collection of works by Norwegian Expressionist artist Edvard Munch.
While not absolutely everything comes included on a Viking cruise, guests will have certain perks, including one included excursion in each port, the choice of beer or wine at lunch and dinner, complimentary use spa facilities, evening entertainment and enrichment talks, and unlimited wi-fi.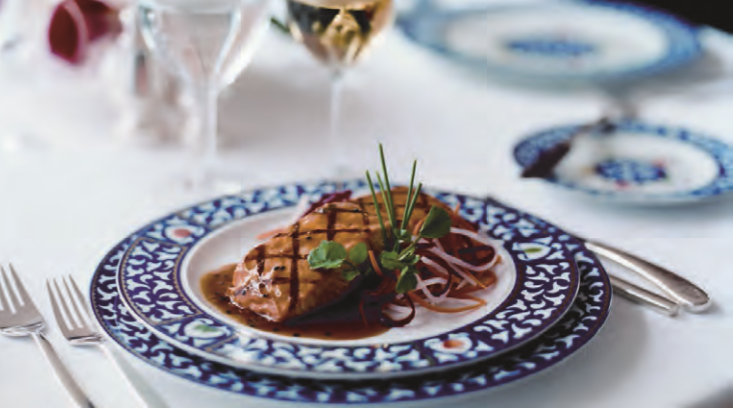 Holland America Line operate a number of mid-sized ships and are well-known for their good food where passengers can choose from an array of complimentary and speciality restaurants on board.

Along with fine dining, the line offers excellent entertainment and enrichment programmes, including Music Walk comprising live music venues, as well as regional cooking demonstrations, food and wine tastings with EXC Port to Table and the educational BBC Earth Experiences.

HAL cruises offer good value for money, with the majority of restaurants and facilities free of charge, although there are some extras.

Holland America Line's itineraries range worldwide but they are perhaps best known for their immersive range of cruises to Alaska where they are a market leader.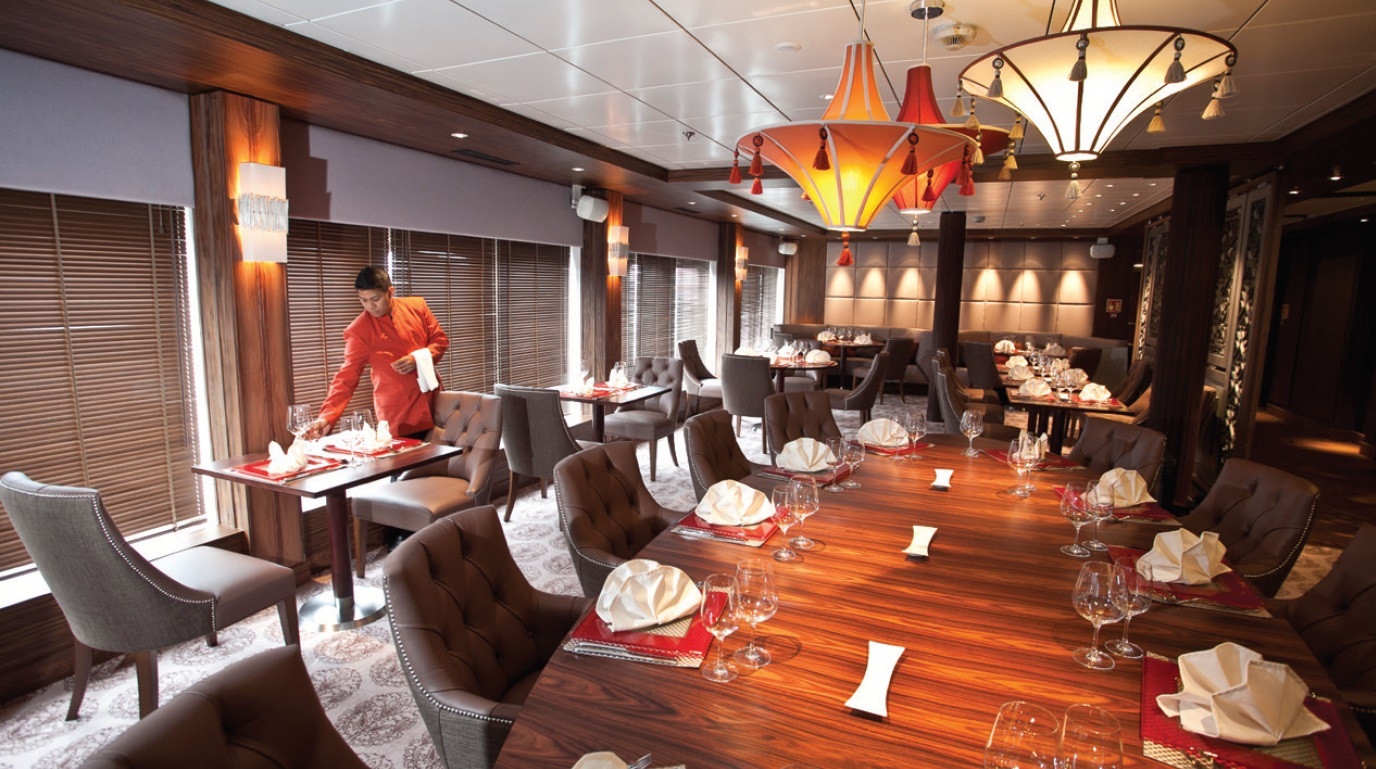 The over-50s specialist has been said to have redefined British boutique cruising with its two latest cruise ships, Spirit of Discovery and Spirit of Adventure.

Both small ships can accommodate up to 999 passengers and offer an intimate and luxurious style of cruising that has been designed to cater to its older clientele. Rather than offering cutting-edge and over-the-top facilities, Saga instead places an emphasis on beautifully designed public spaces, spacious and elegant cabins, and top-notch cuisine.

The understated elegance, tradition and sophistication of a Saga cruise is epitomised by its ambassadors, which include godmother the Duchess of Cornwall and musician Jools Holland, who heads up the musical entertainment on board.

When it comes to what's included, it's quite considerable, encompassing all meals including specialty restaurants, tipping, up to six excursions (depending on the length of your cruise), complimentary wi-fi and a chauffeur service to the port up to 250 miles each way.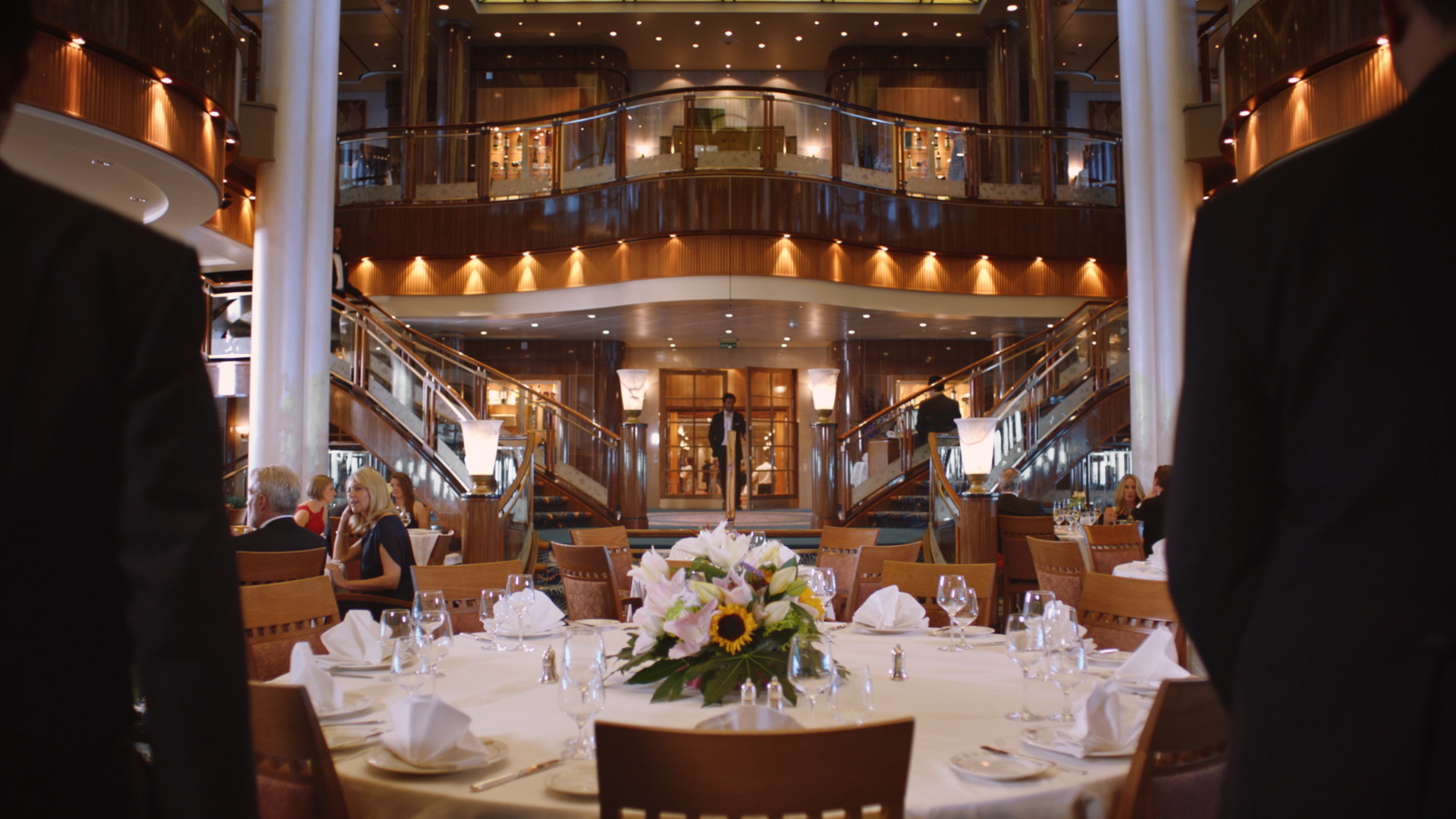 Harkening back to a bygone era of sailing, legendary Cunard is one of the few cruise lines that still offers traditional afternoon tea, black-tie dinners and ballroom galas.

The epitome of classic luxury, some of the most glamorous and notable names of yesterday have made champagne toasts in its salons, waltzed the night away in grand ballrooms, enjoyed elaborate feasts in grand dining rooms, and whiled away hours sipping cocktails in its elegant bars and lounges.

Launched in 1840, the cruise line once had a host of cruise ships in its fleet, but has since been whittled down to just three iconic ships: the Queen Mary 2 – known as the world's only true transatlantic ocean liner – the Queen Victoria and Queen Elizabeth.

As befitting the cruise ships' names, one is truly made to feel like royalty on a Cunard cruise, with fantastic inclusions such as musical productions, comedy acts, world-renowned speakers and cultural programmes, bridge lessons, dance classes and much more.
Set sail on Spirit of Discovery. Credit: Saga Cruises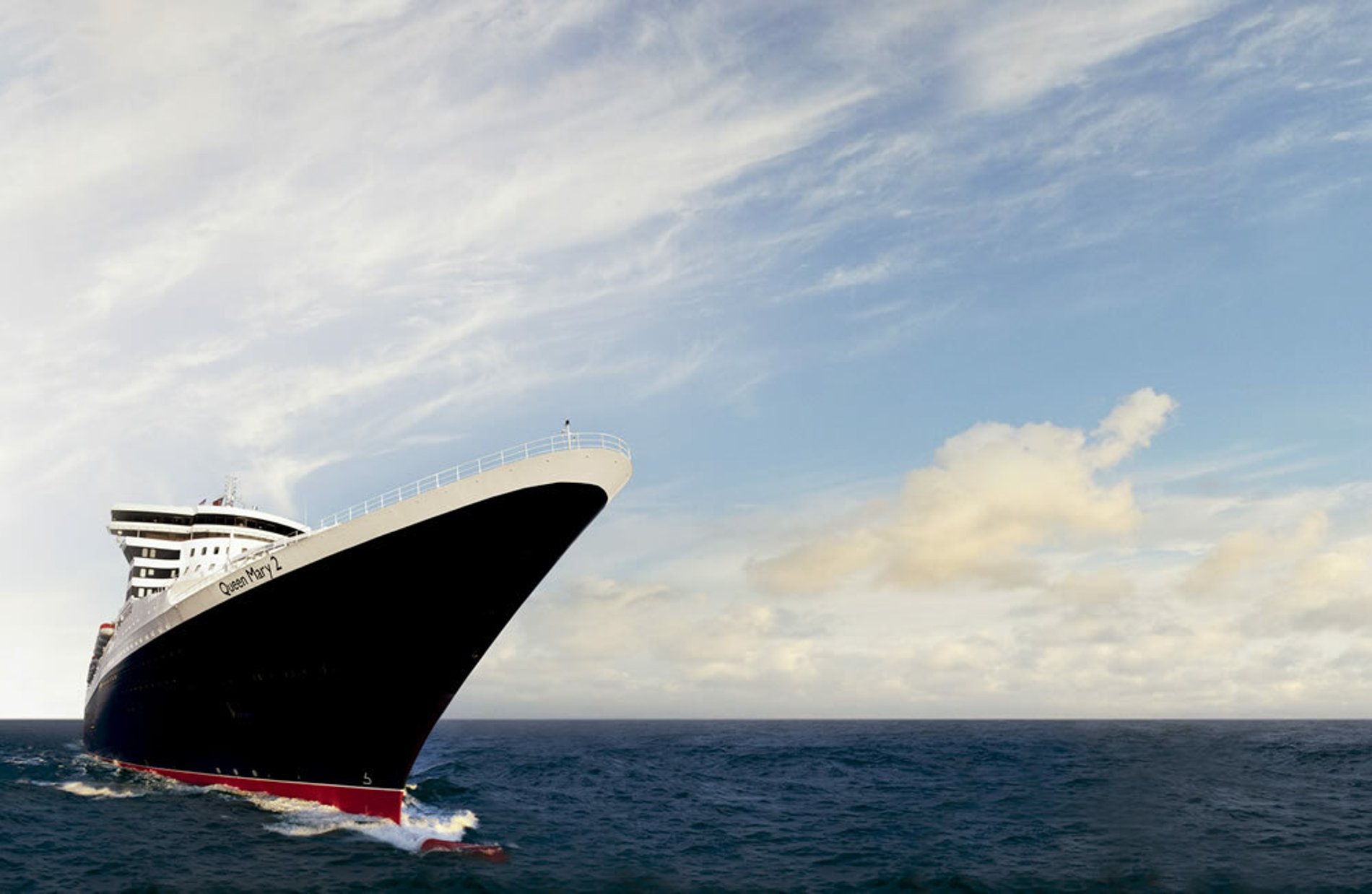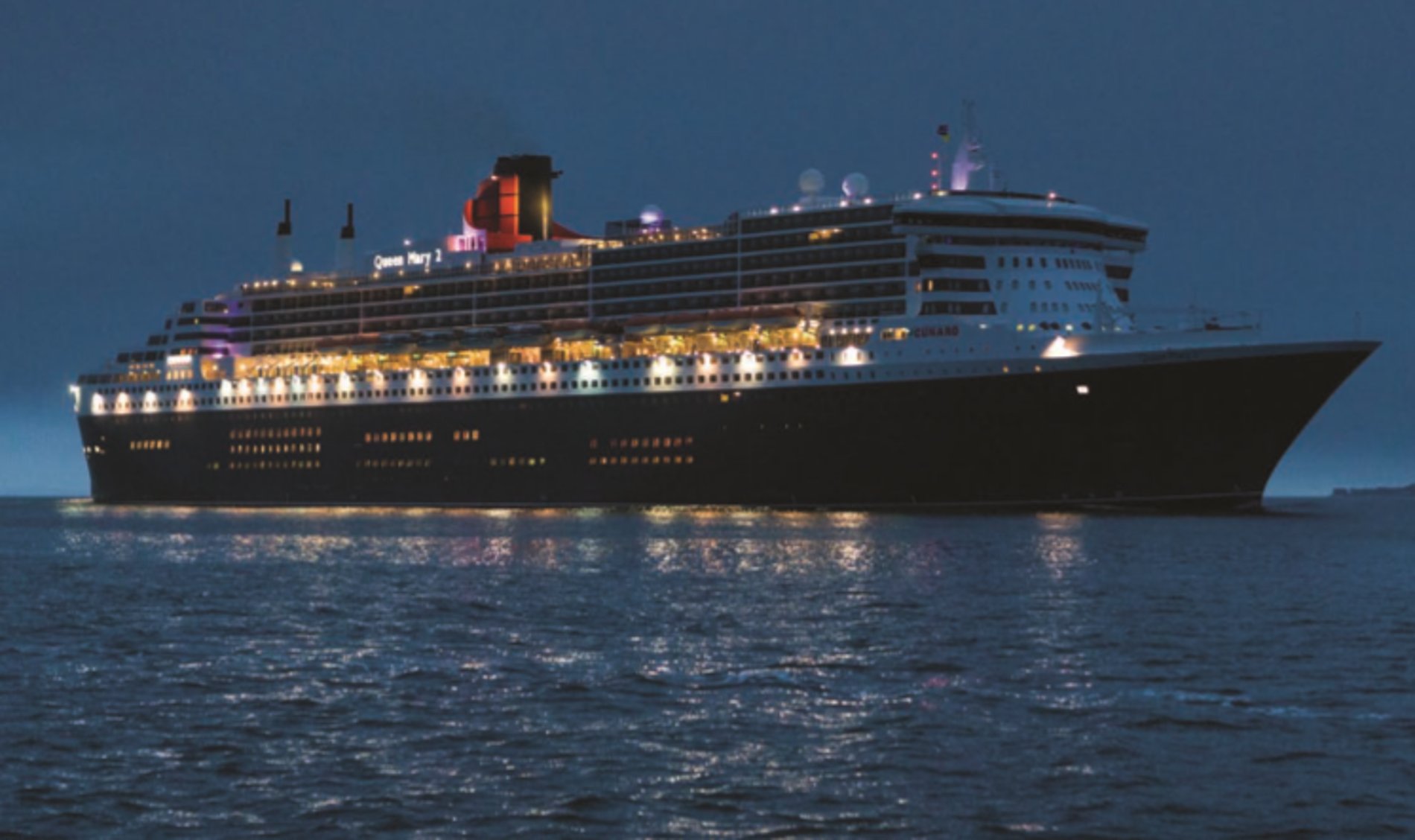 Night view of the Queen Mary 2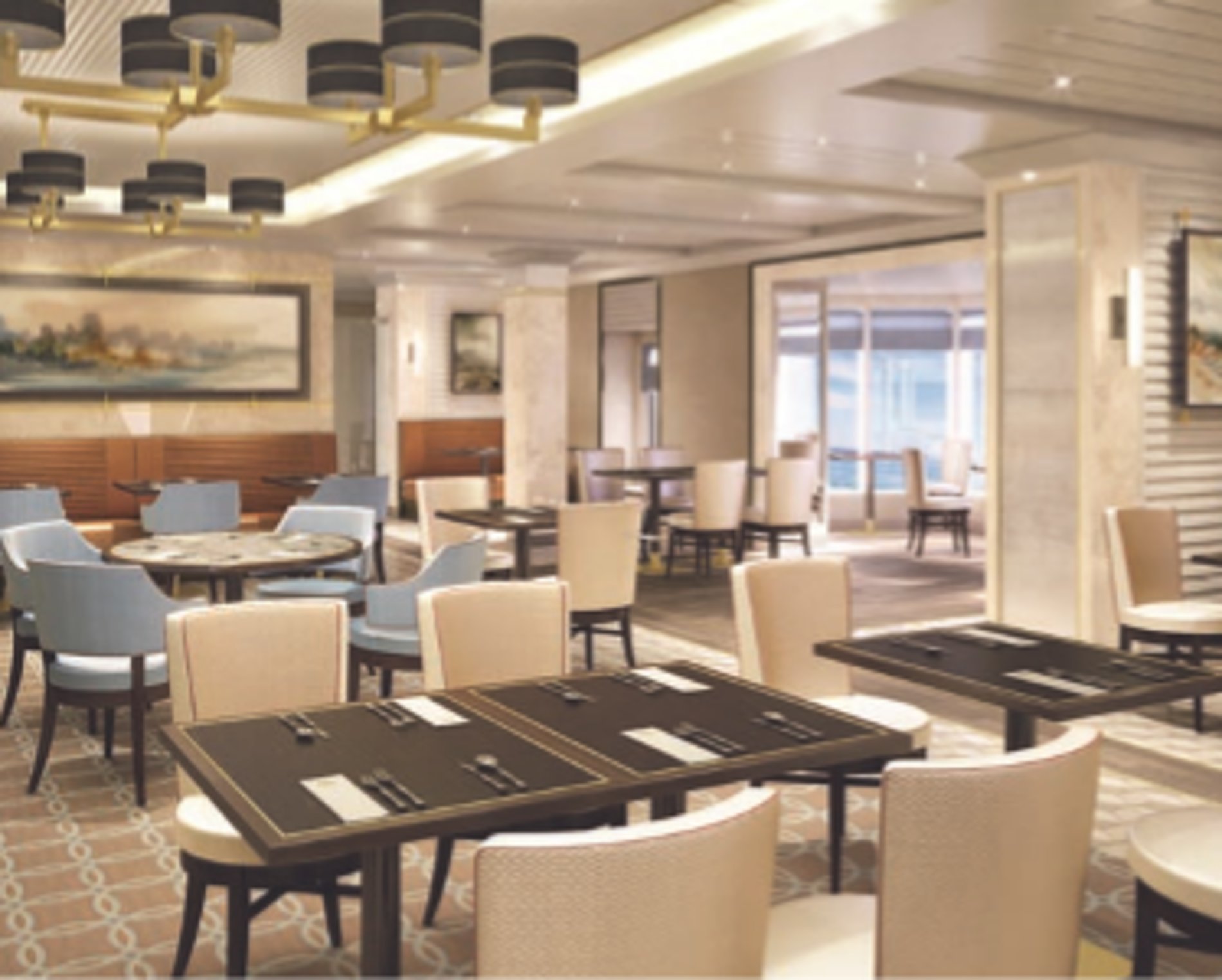 The Kings Court restaurant aboard Queen Mary 2
Celebrity Edge's Pool Deck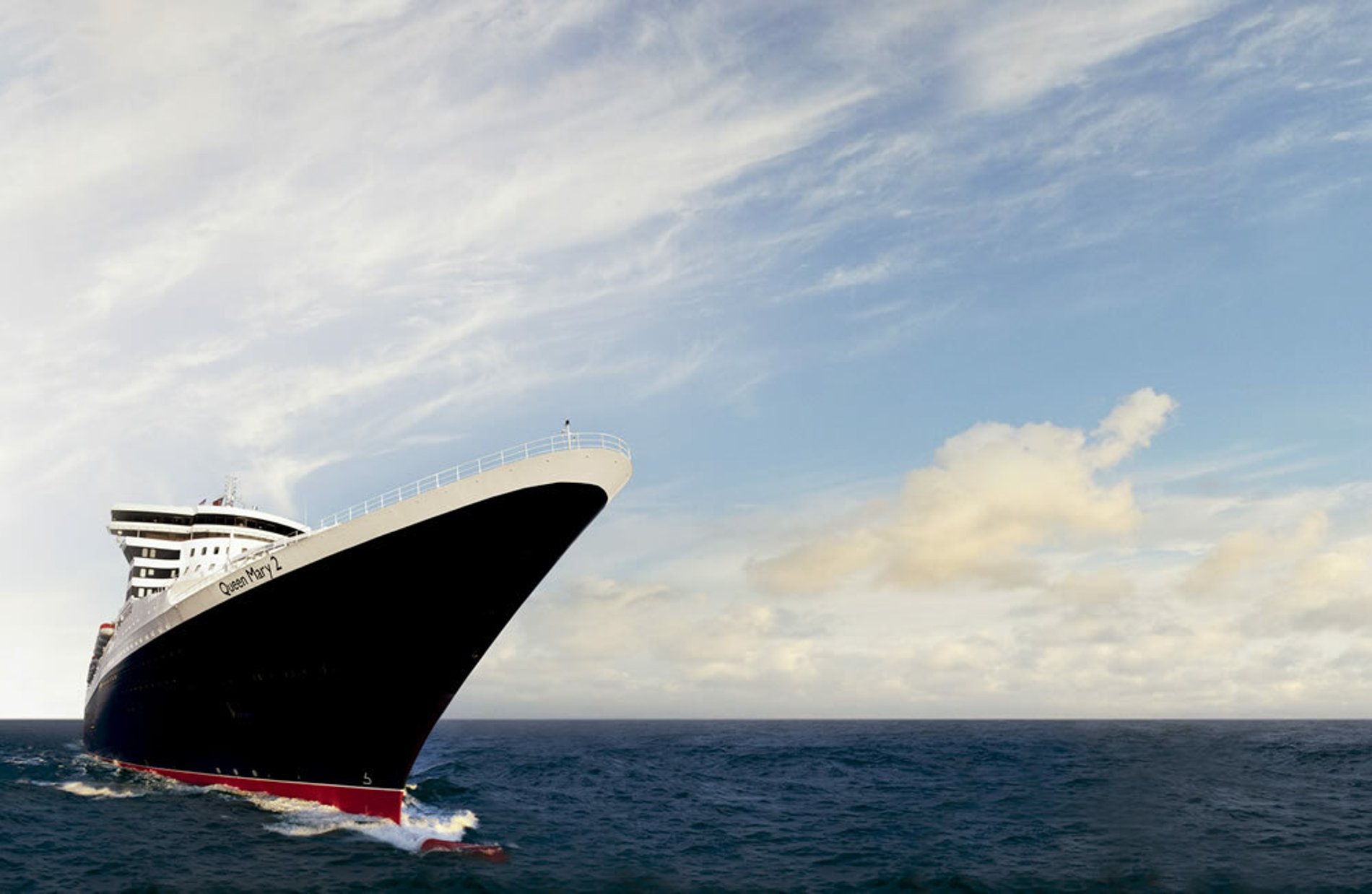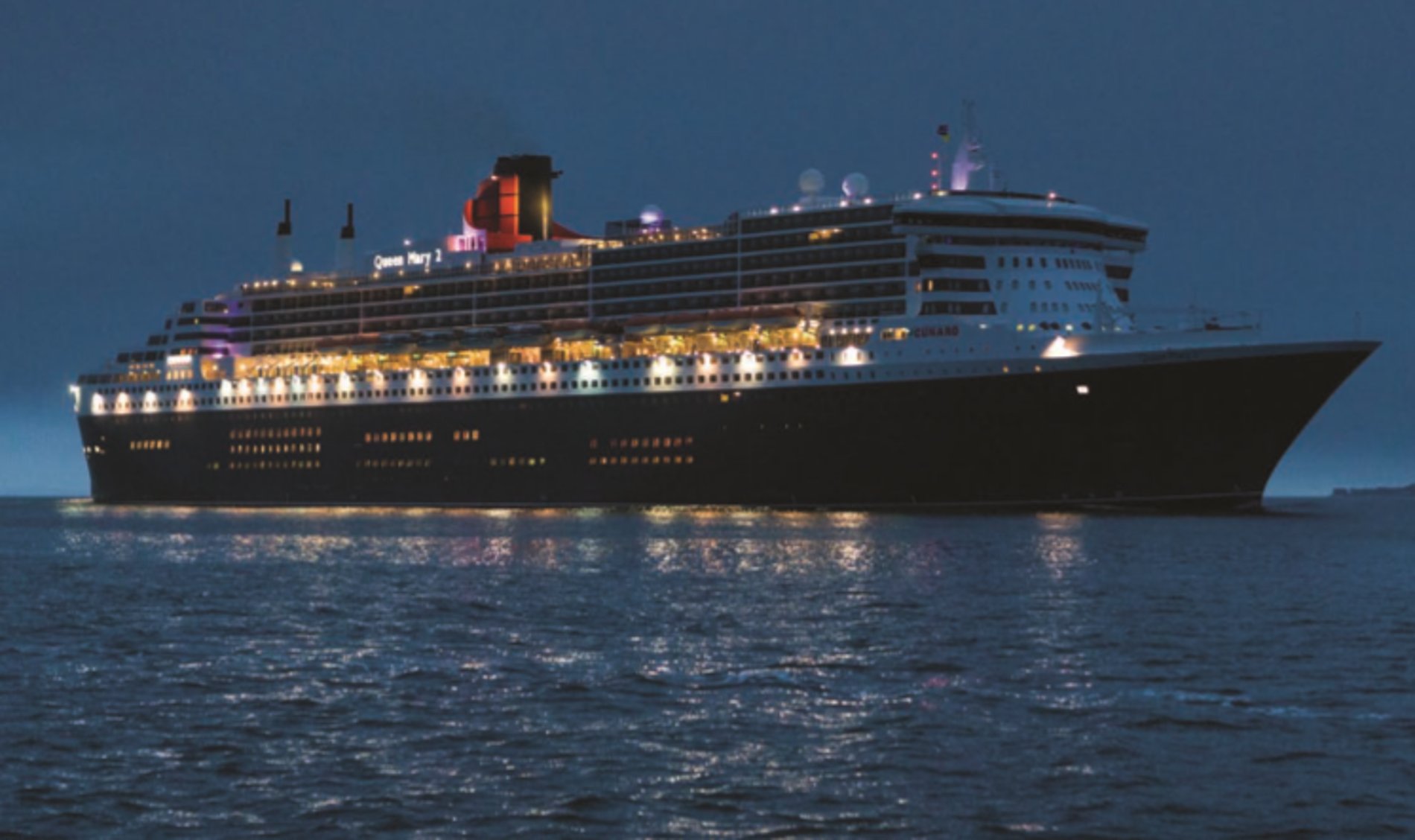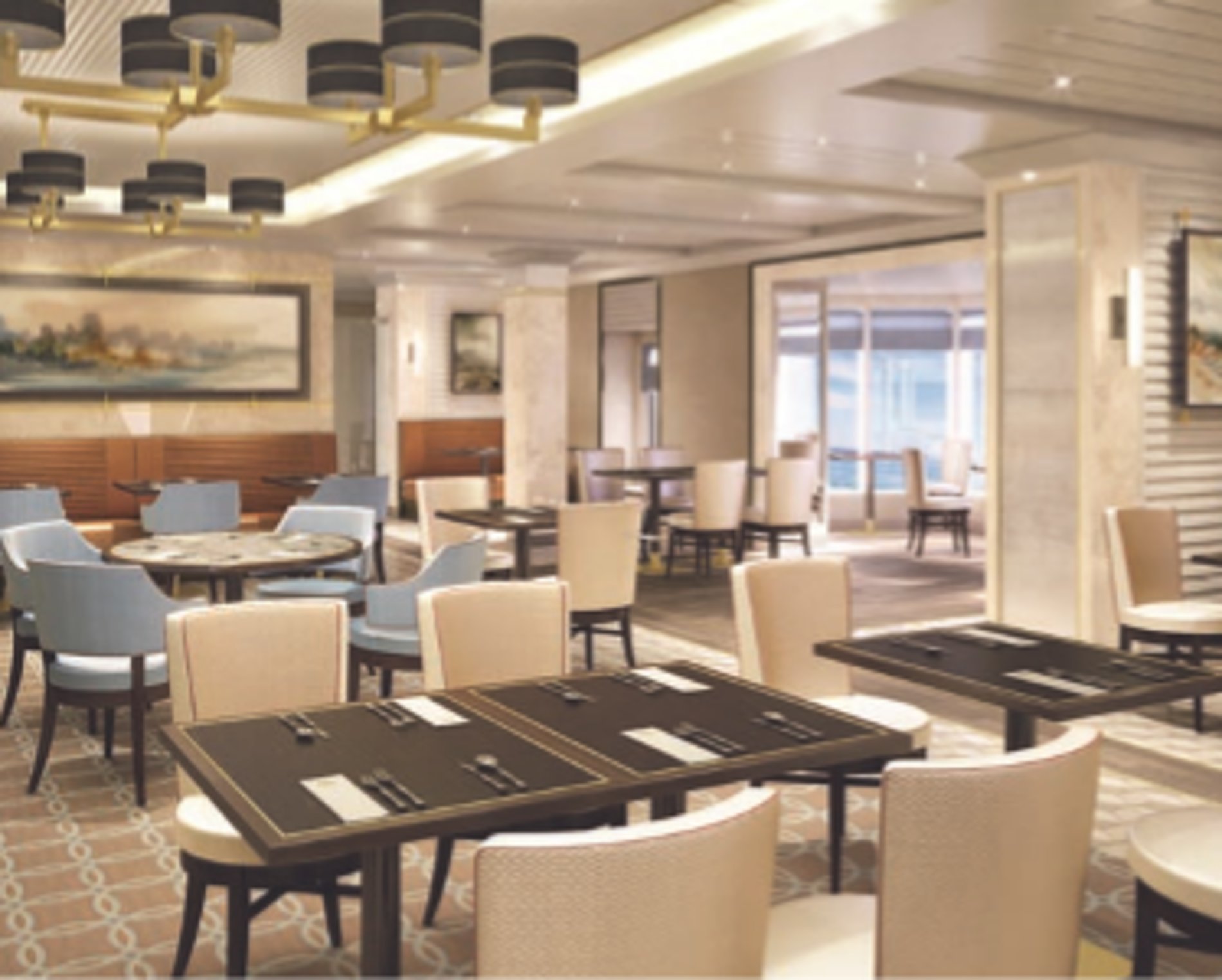 Best luxury cruise ships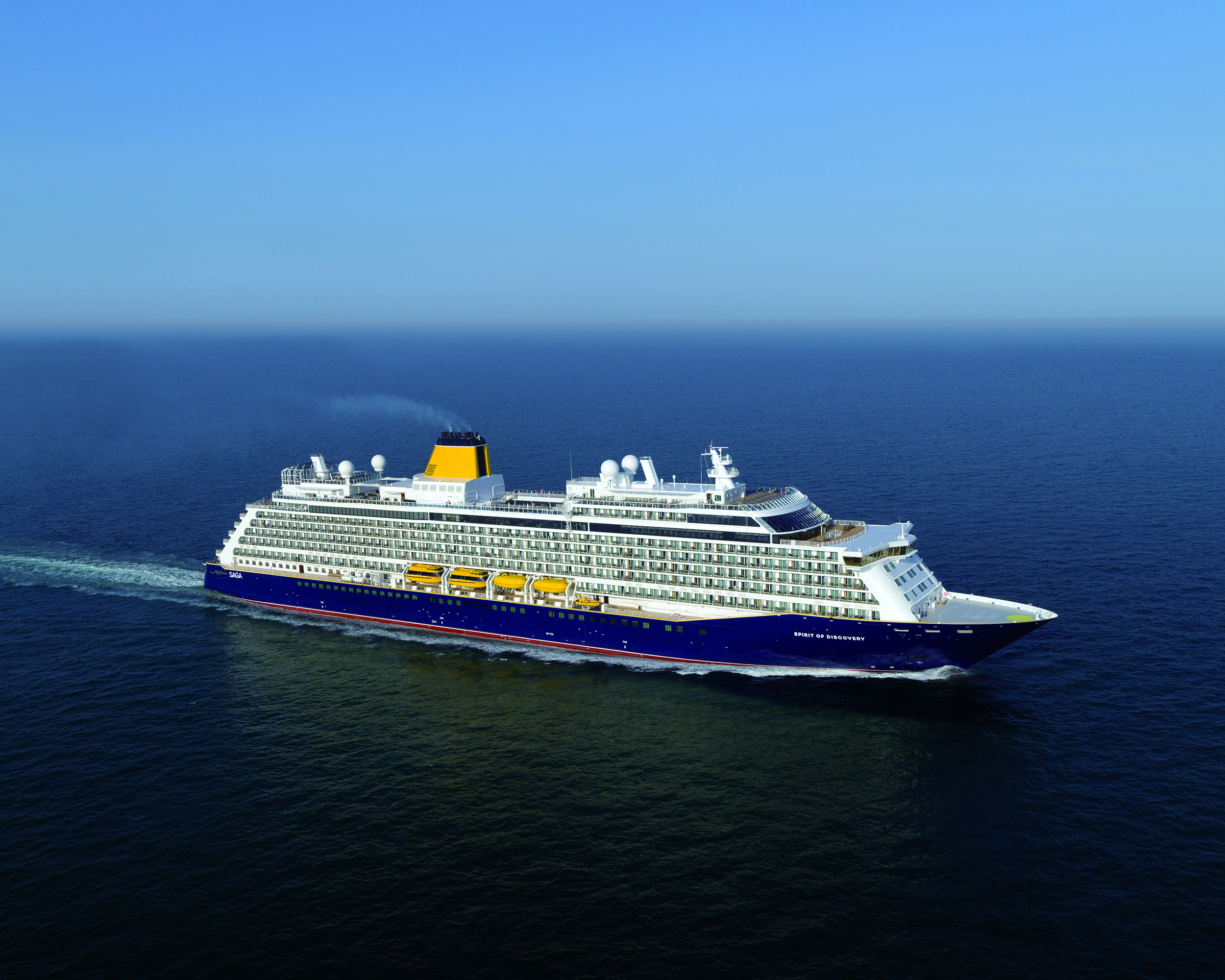 Spirit of Discovery, Saga Cruises
Saga went all out on its long-awaited third cruise ship - Spirit of Discovery; said to have redefined boutique cruising.

The beautifully designed ship, which bears more resemblance to a boutique hotel, features an eye-catching main staircase, a two-level grand dining room and Saga's first theatre – a lavish auditorium featuring raked seating for more than 400 passengers. With live music performances, guest entertainers and cinema screenings all included in the cost, the approach provides a new benchmark.

There's also a wraparound promenade deck, spa, observation lounge, dance floor and a library.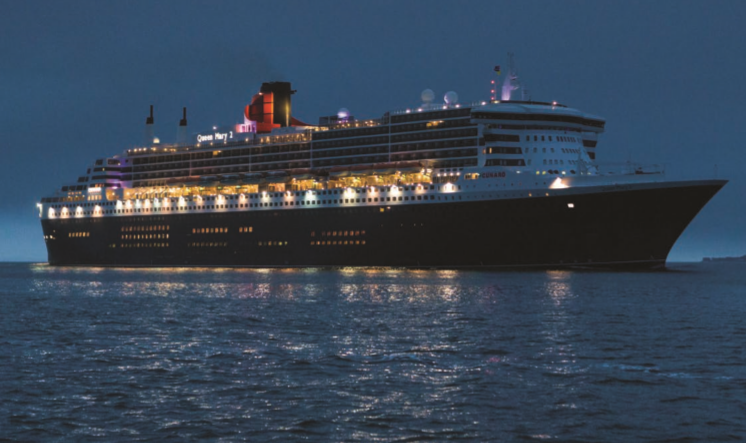 Queen Mary 2, Cunard
Cunard's Queen Mary 2, first launched by Queen Elizabeth II in 2004, underwent a £90 million makeover in 2006 – the most expensive refurbishment in Cunard's 180-year history.

The ship emerged more glamorous and luxurious than ever, with well-equipped and spacious cabins, excellent restaurants and great entertainment, from guests talks and quizzes to spa treatments dance lessons and balls.

Befitting to Cunard, the ship still retains the glamorous feel of yesteryear - for which the cruise line is renowned, with Art Deco features and pictures of Hollywood stars who once sailed aboard the ship hanging on the walls.

While there are some added extras including drinks speciality restaurants such as French restaurant The Verandah, it is all worth it for the glamorous and romance this iconic transatlantic vessel offers.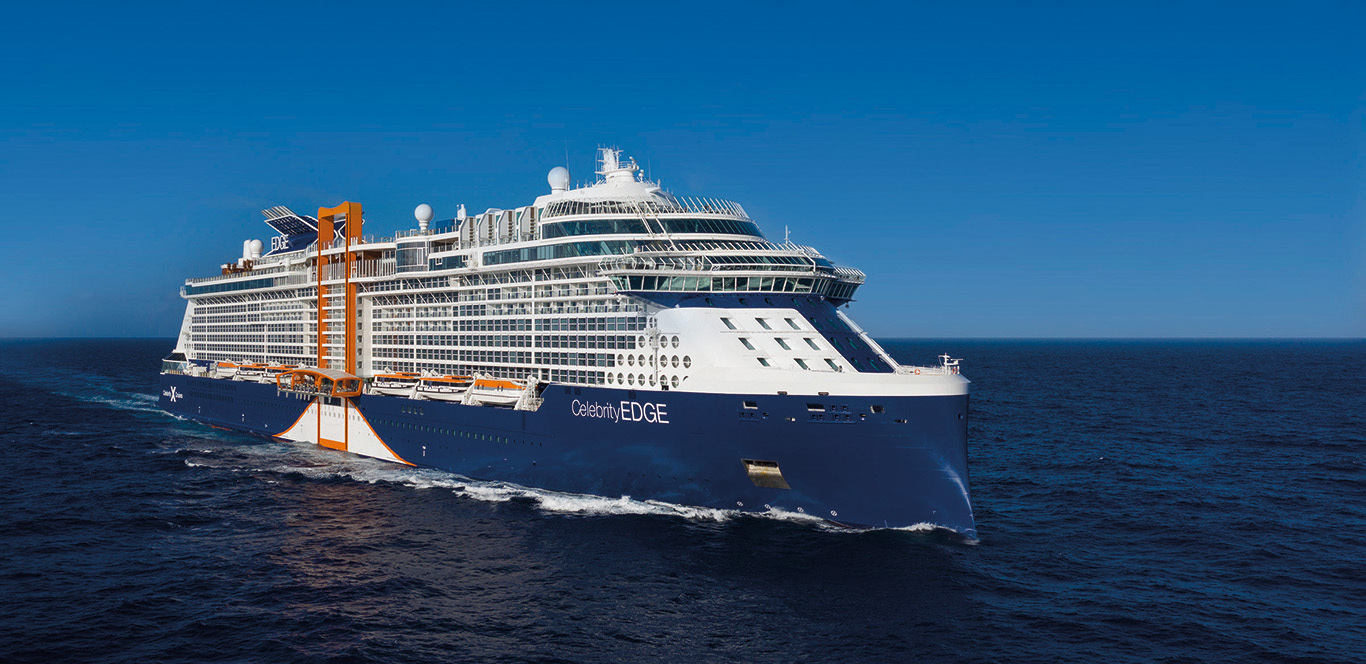 Celebrity Edge, Celebrity Cruises
The 2,918-passenger Celebrity Edge broke the mould when launched in 2018 with her cutting-edge design, with bold and innovative features including the show-stopping performance venue, Eden, and the exquisite rooftop garden.
The ship's Infinity Veranda suites, brand new to Celebrity Cruises, were designed by Kellen Hoppen MBE and feature a contemporary decor, and all suite guests are granted access to the Retreat Sundeck, a private sun-deck area with cabanas, a pool bar and the Luminae restaurant. 

Edge features a plethora of restaurants and bars, along with some standout facilities, including an impressive spa and gym.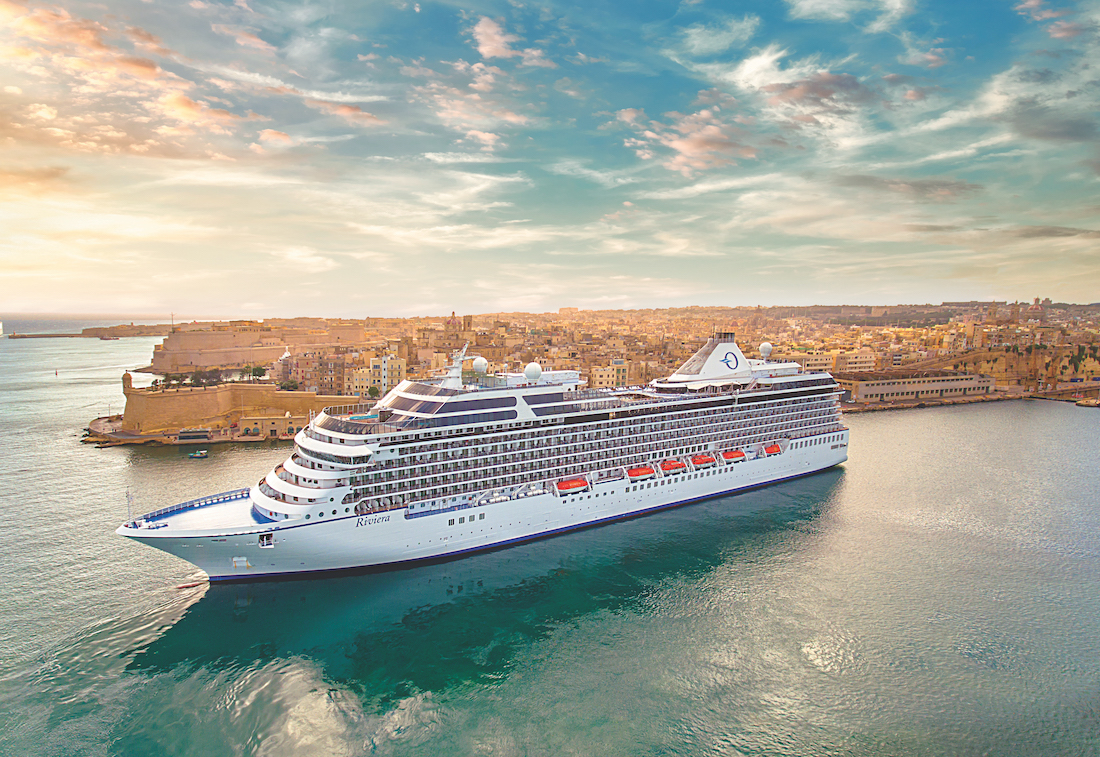 Oceania Riviera
Oceania Riviera is one of Oceania Cruises' grandest and largest ocean vessels, carrying 1,250 passengers and having undergone a grand refurbishment in 2019.

The ship is pretty spectacular, from the Lalique Grand Staircase and Owner's Suites furnished with Ralph Lauren Home through to its elegant gastronomic restaurant La Reserve and its tranquil Aquamar Spa and Vitality Centre.

The ship is quite literally a magnificent floating five-star hotel, with stylish furnishings, plenty of spaces to relax and fantastic amenities like a sprawling wellness centre, gym, casino, theatre, high-end boutique, cosy library with oak furnishings and the unique Artists' Loft, where budding artists can take classes in the likes of oils and watercolours.
Being the gastronomic cruise line it is, Riviera boasts world-class dining outlets (like the sultry Polo Grill and elegant Italian Toscana) and even a Culinary Centre hosting demonstrations and live cook-alongs.
Celebrity Edge's Pool Deck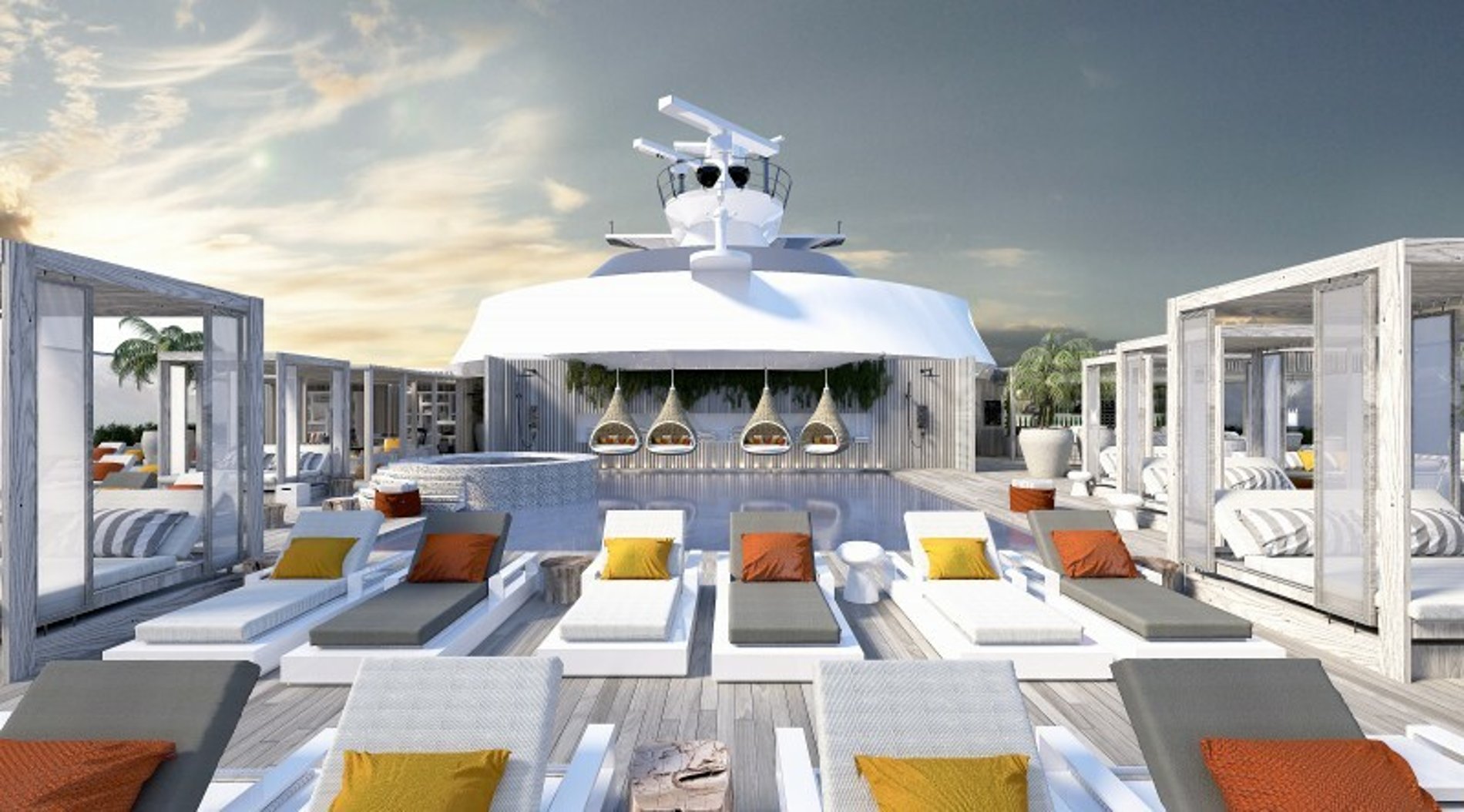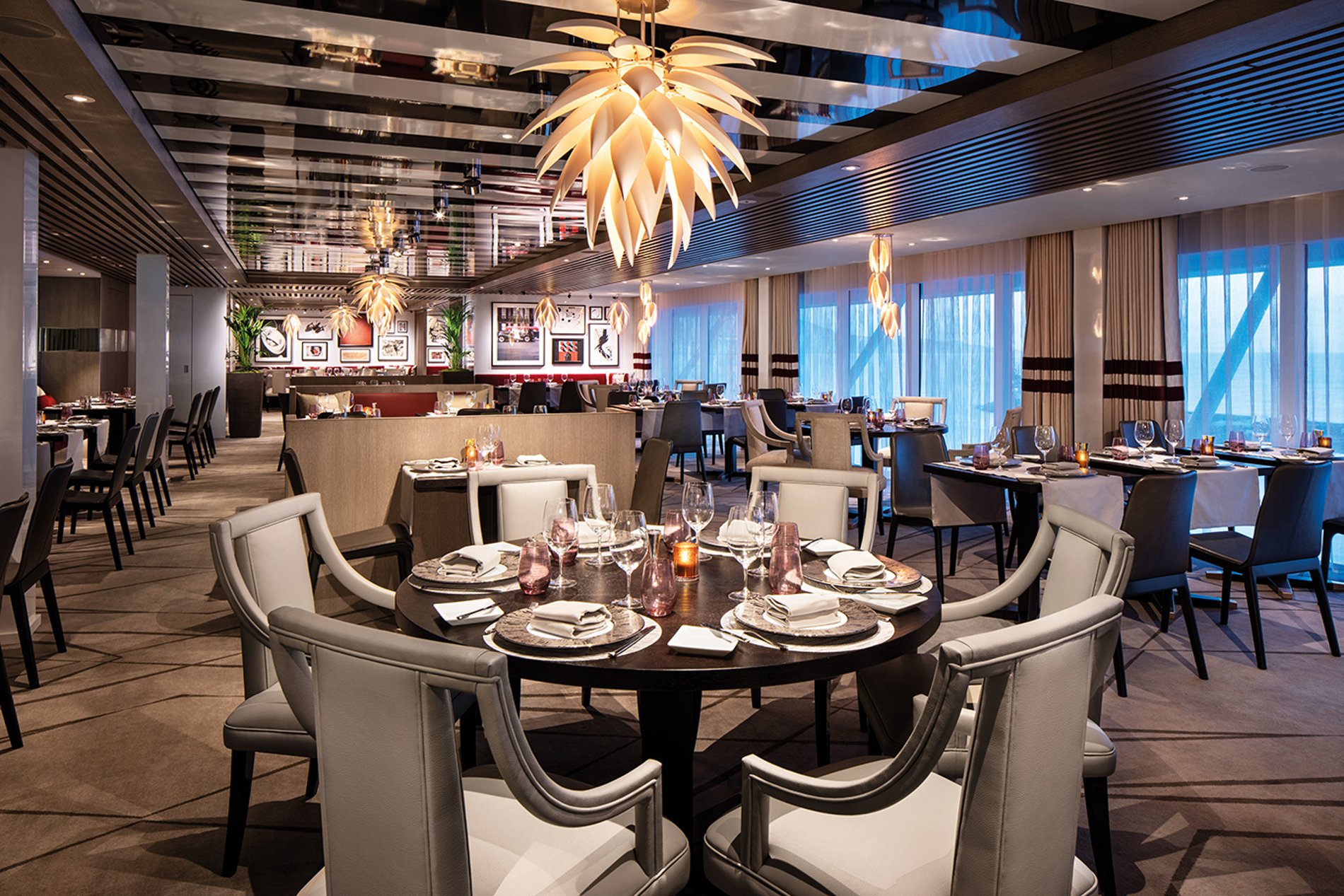 Luminae Restaurant, Deck 12 Forward Portside
Celebrity Edge, Celebrity Cruises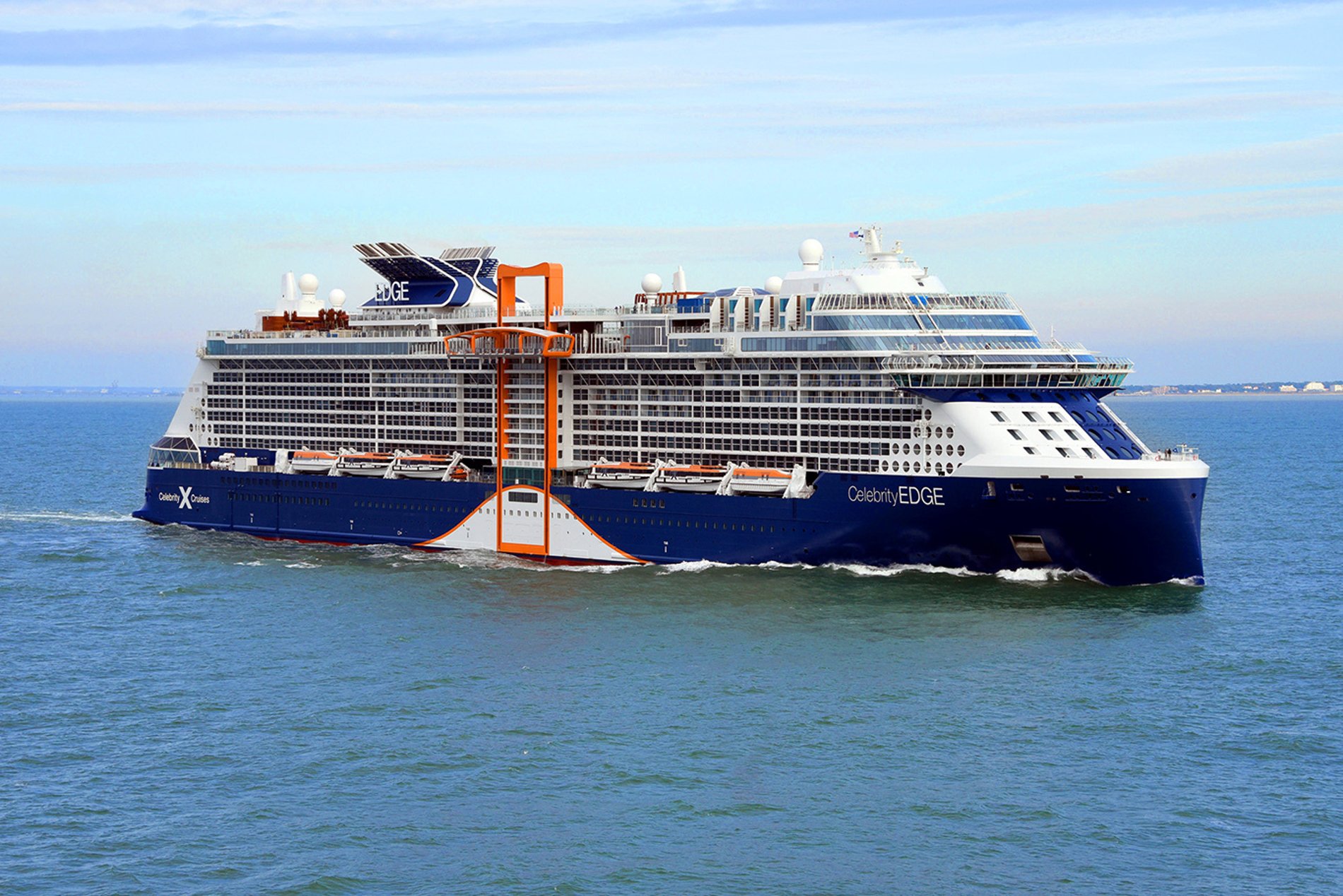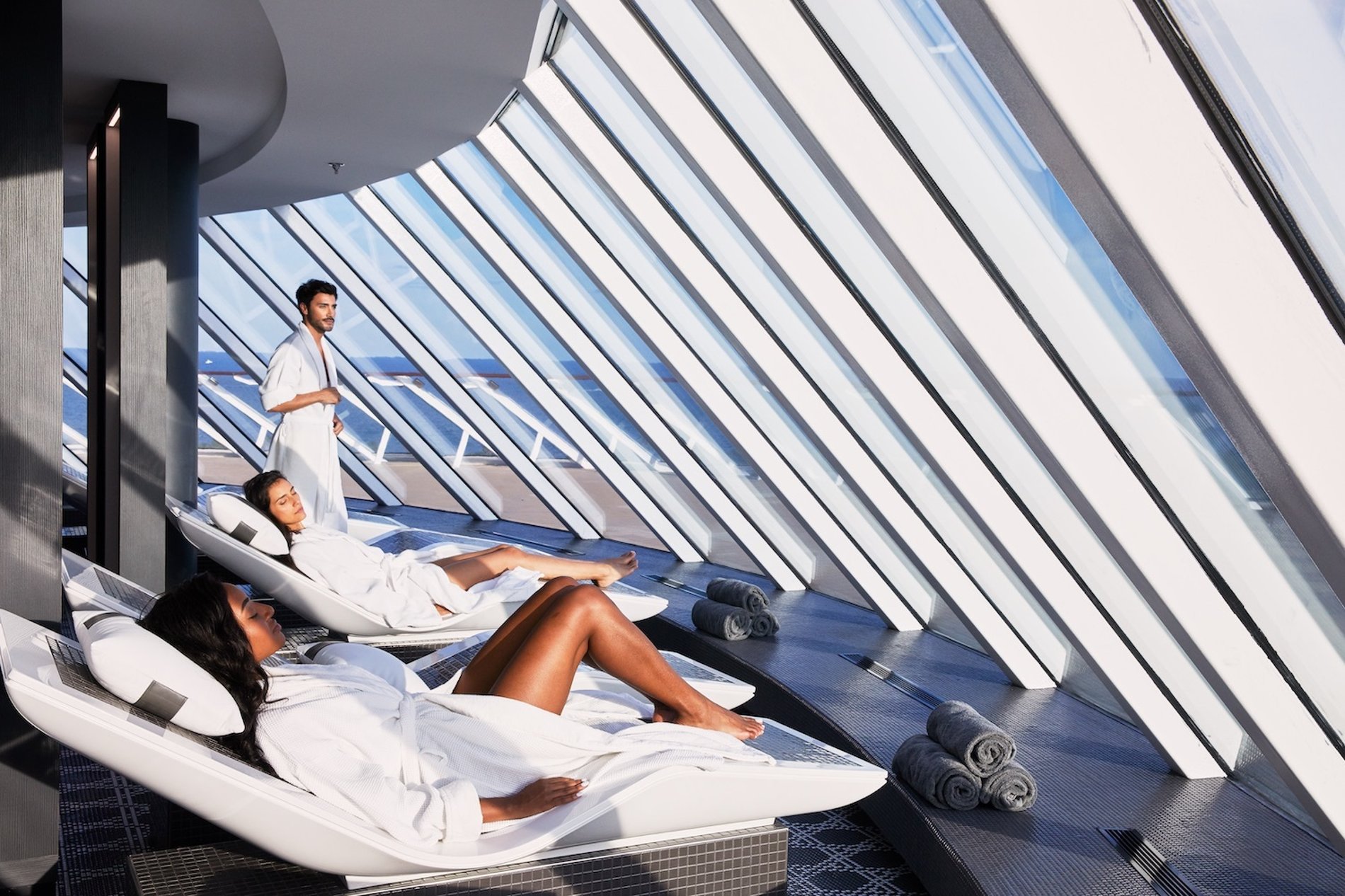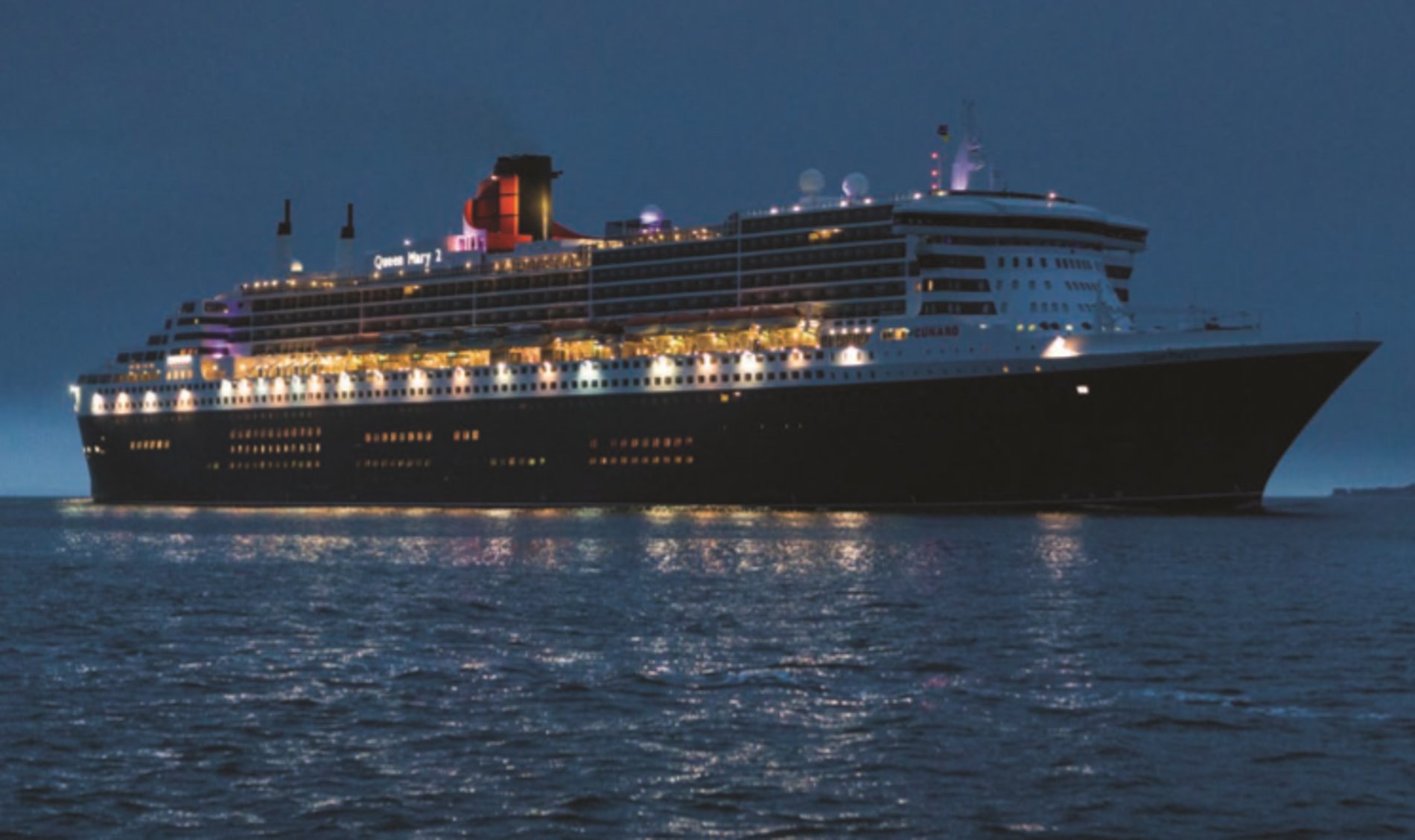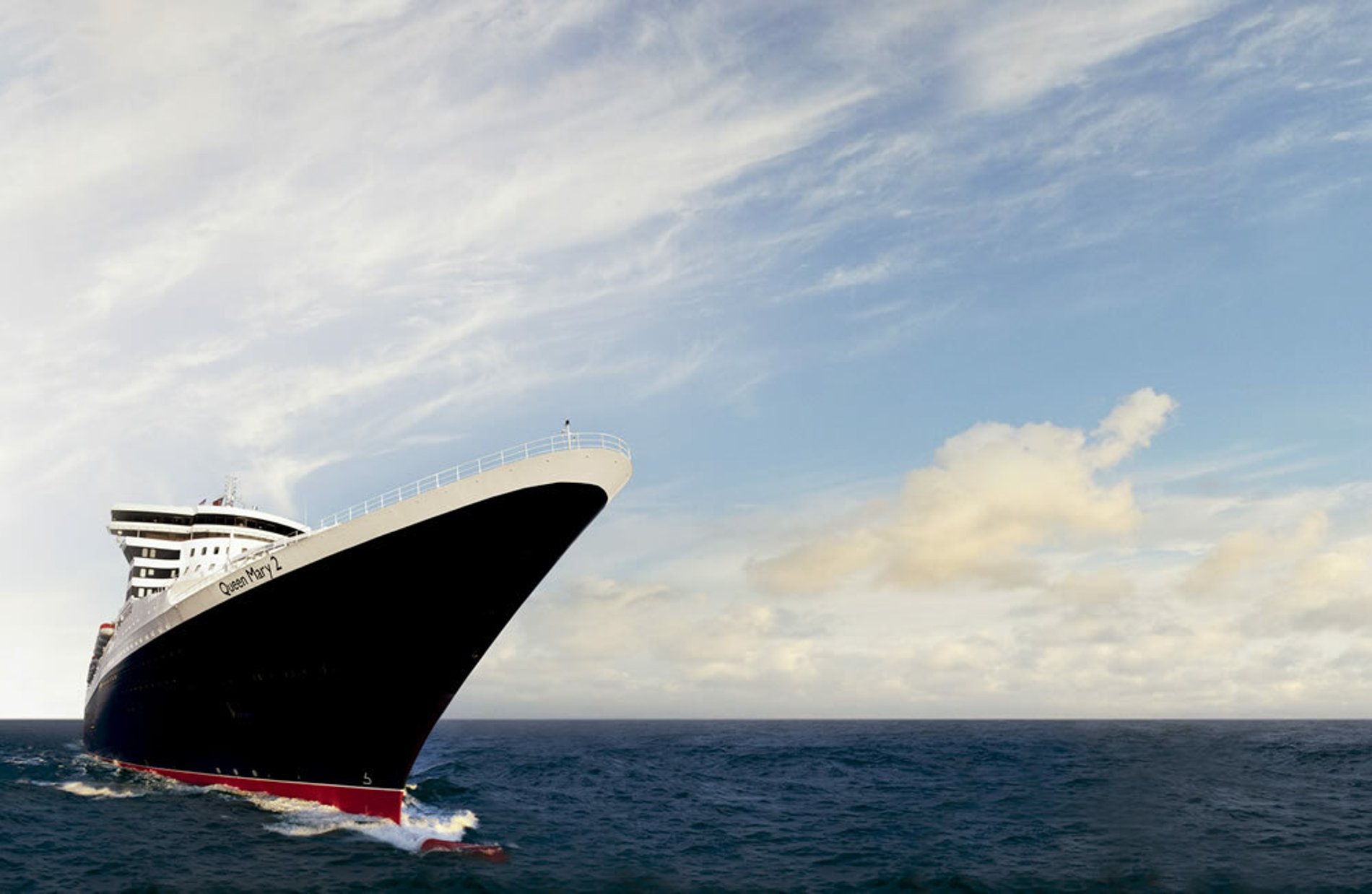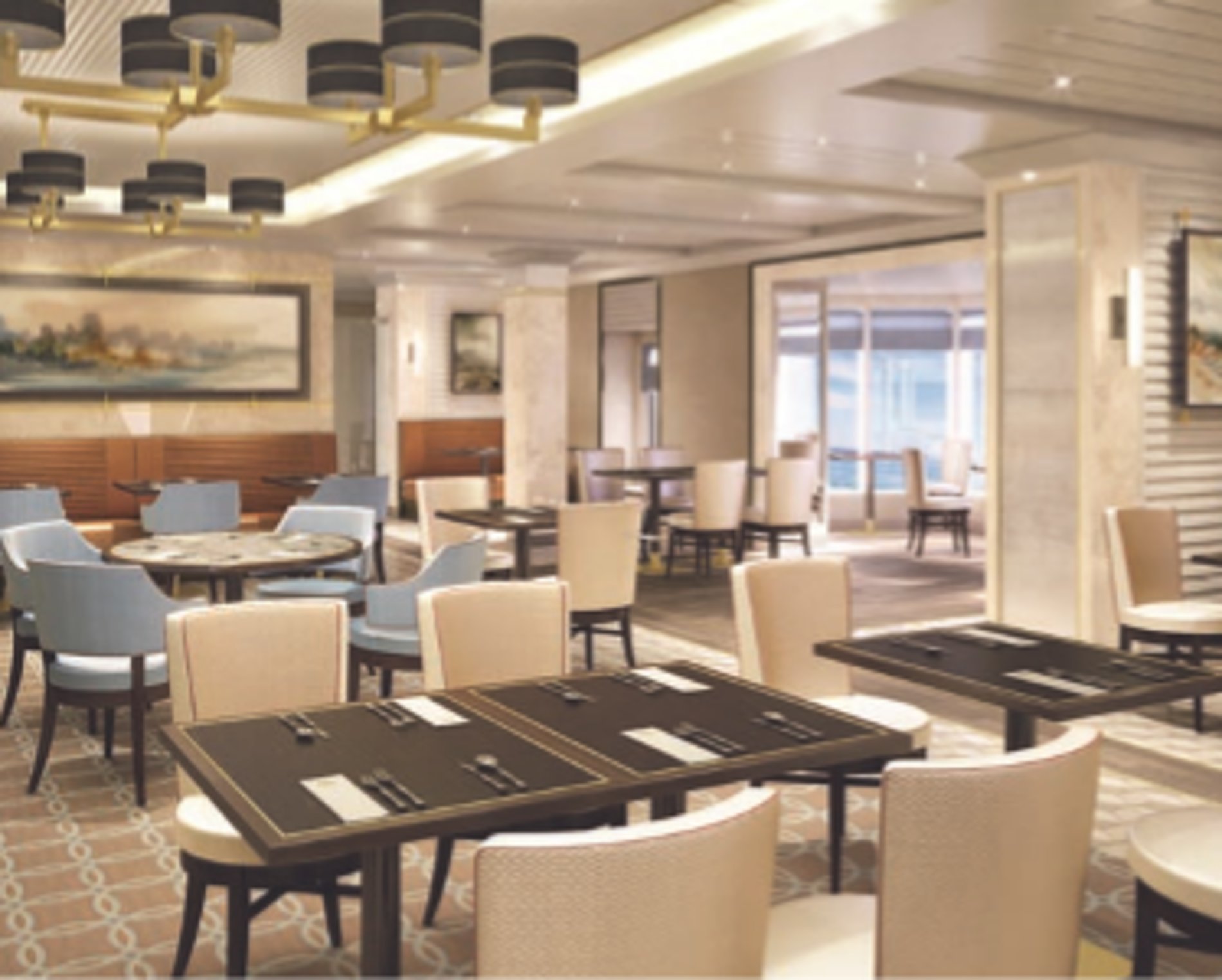 The Kings Court restaurant aboard Queen Mary 2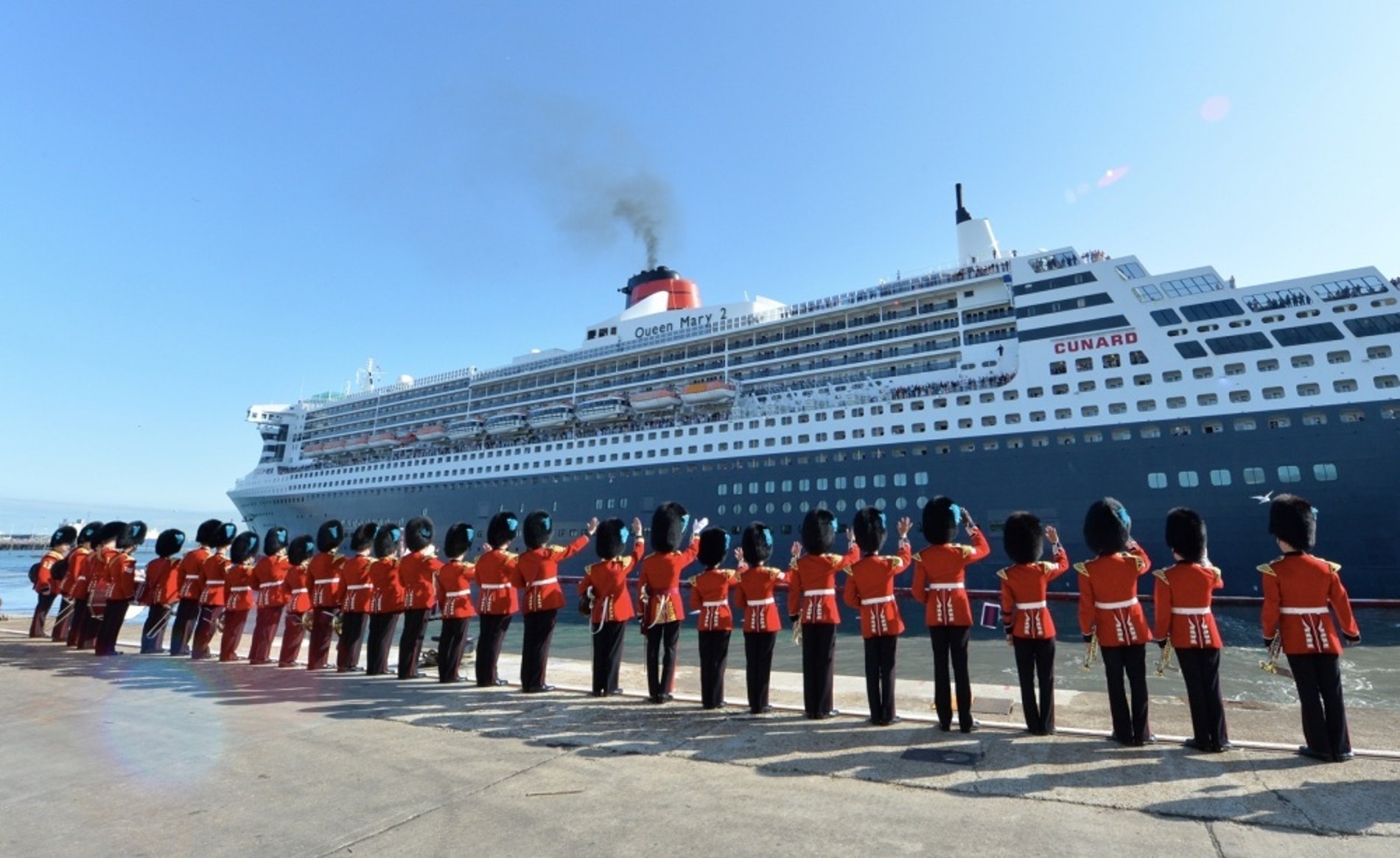 Set sail on Spirit of Discovery. Credit: Saga Cruises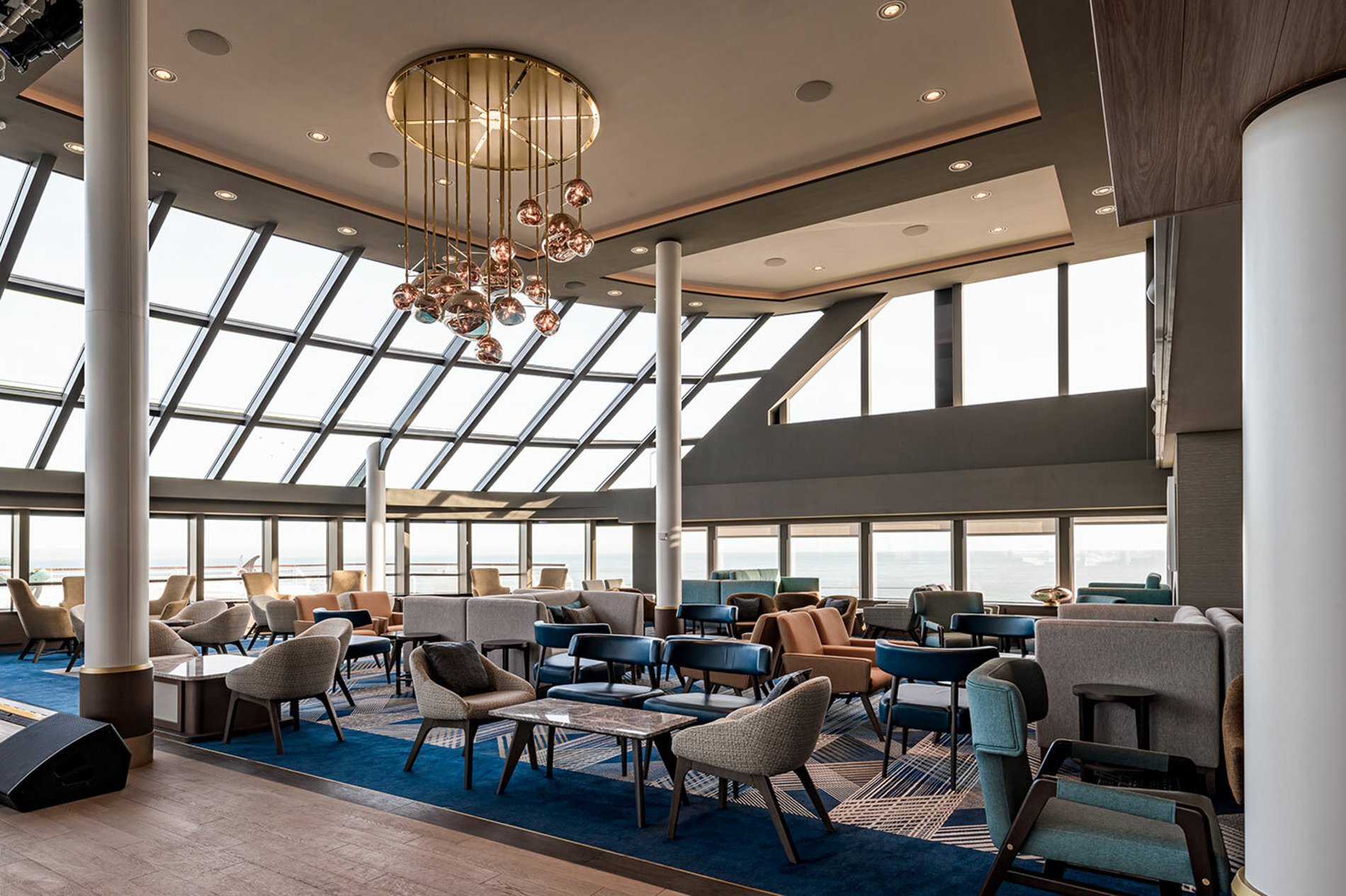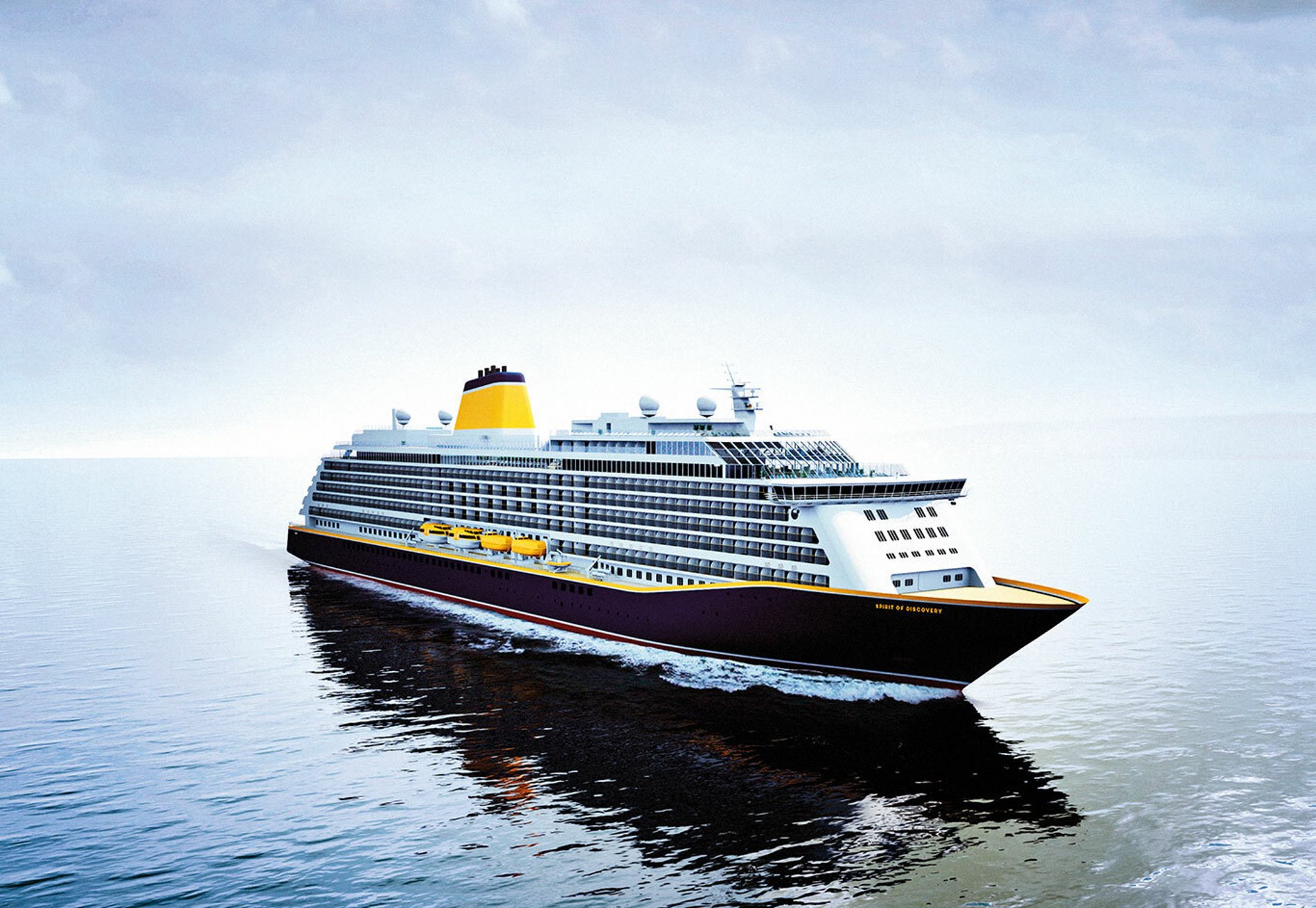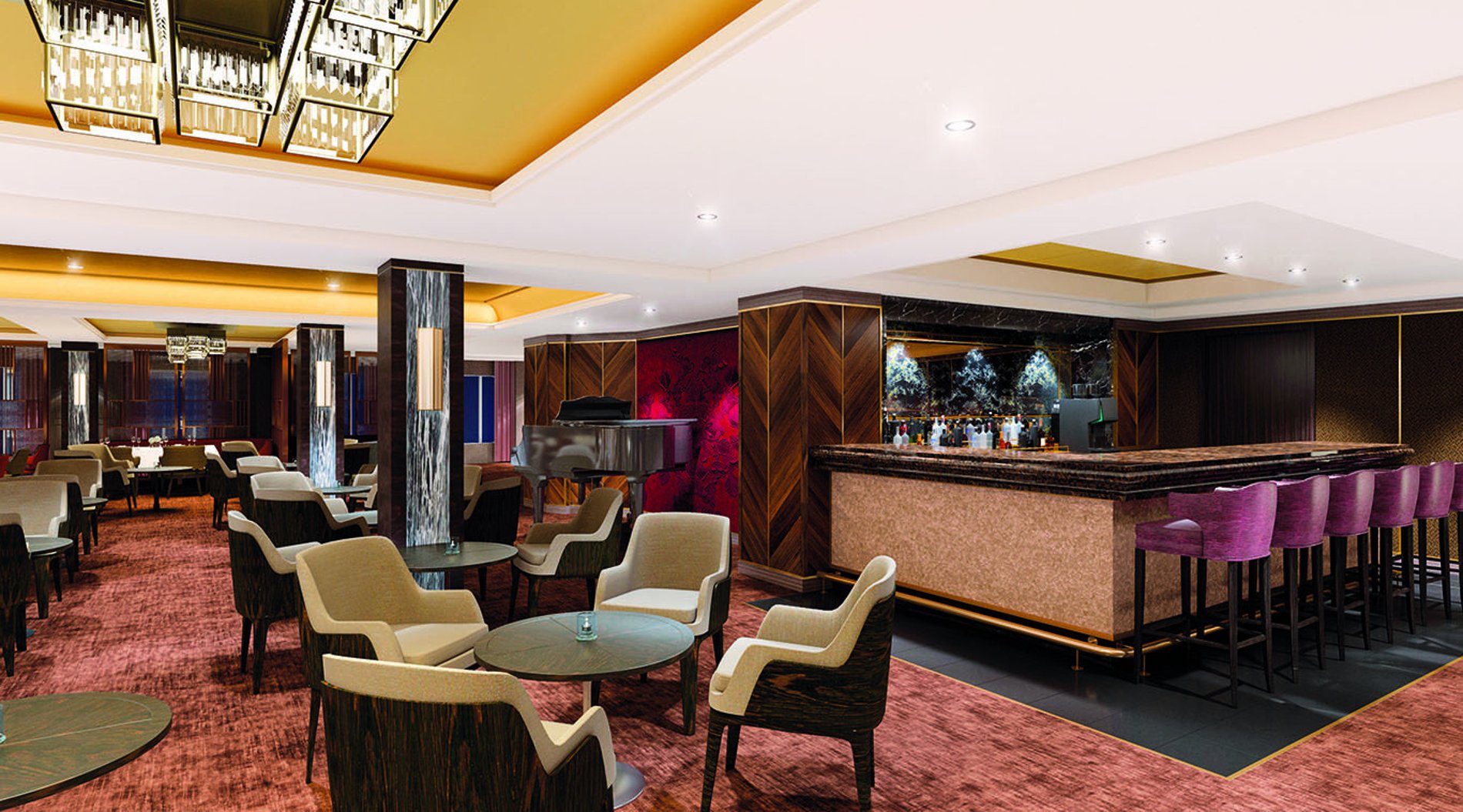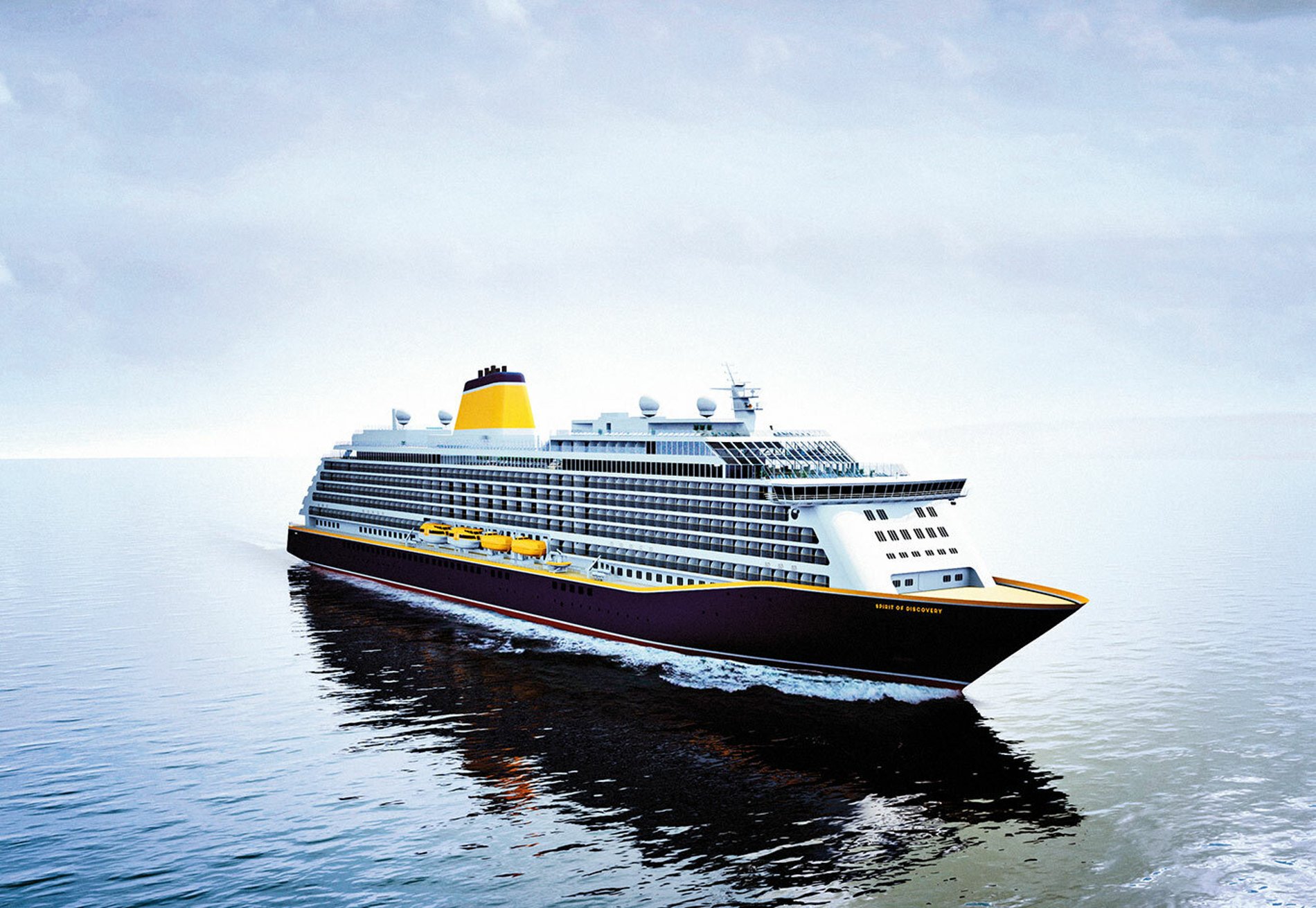 Set sail on Spirit of Discovery. Credit: Keoghan Bellew