Search for your ideal Cruise
Ultra-Luxury Cruising
If you want to travel the world in absolute comfort and style, ultra-luxury cruises are one of the best ways to see more of the world and feel good while doing it. Offering exceptional service and attention to detail, from fine dining to a high ratio of crew to guests, ultra-luxury cruise lines go all out to ensure that everything is taken care of from start to finish. Smaller in size than mainstream cruise liners, not only do ultra-luxury cruise holidays offer a superlative onboard experience, but they will also transport you to hidden gem destinations that large ships are unable to access. While an ultra-luxury cruise is certainly no small investment, the per-person cruise fare can represent very good value when you consider everything that comes included on your cruise.
Best ultra-luxury cruise lines
Seabourn's history of operating the very best luxury ships stretches back 30 years, yet at the same time, the company has the youngest and most modern ultra-luxury fleet in the industry. All five ships feature elegant, ocean-front suites, spacious public areas and highly personalised service, with close to one crew member per guest. Seabourn's trio of smaller sister ships, each carrying 450 guests, offer a stylish and relaxed experience with lots of al fresco options and plenty of deck space. The new Seabourn Encore and Seabourn Ovation joined the fleet in 2016 and 2018, respectively, with a slightly larger capacity of 604 guests. All suites on the new ships feature a private verandah, and you'll enjoy additional dining options and facilities that take the Seabourn experience to the next level.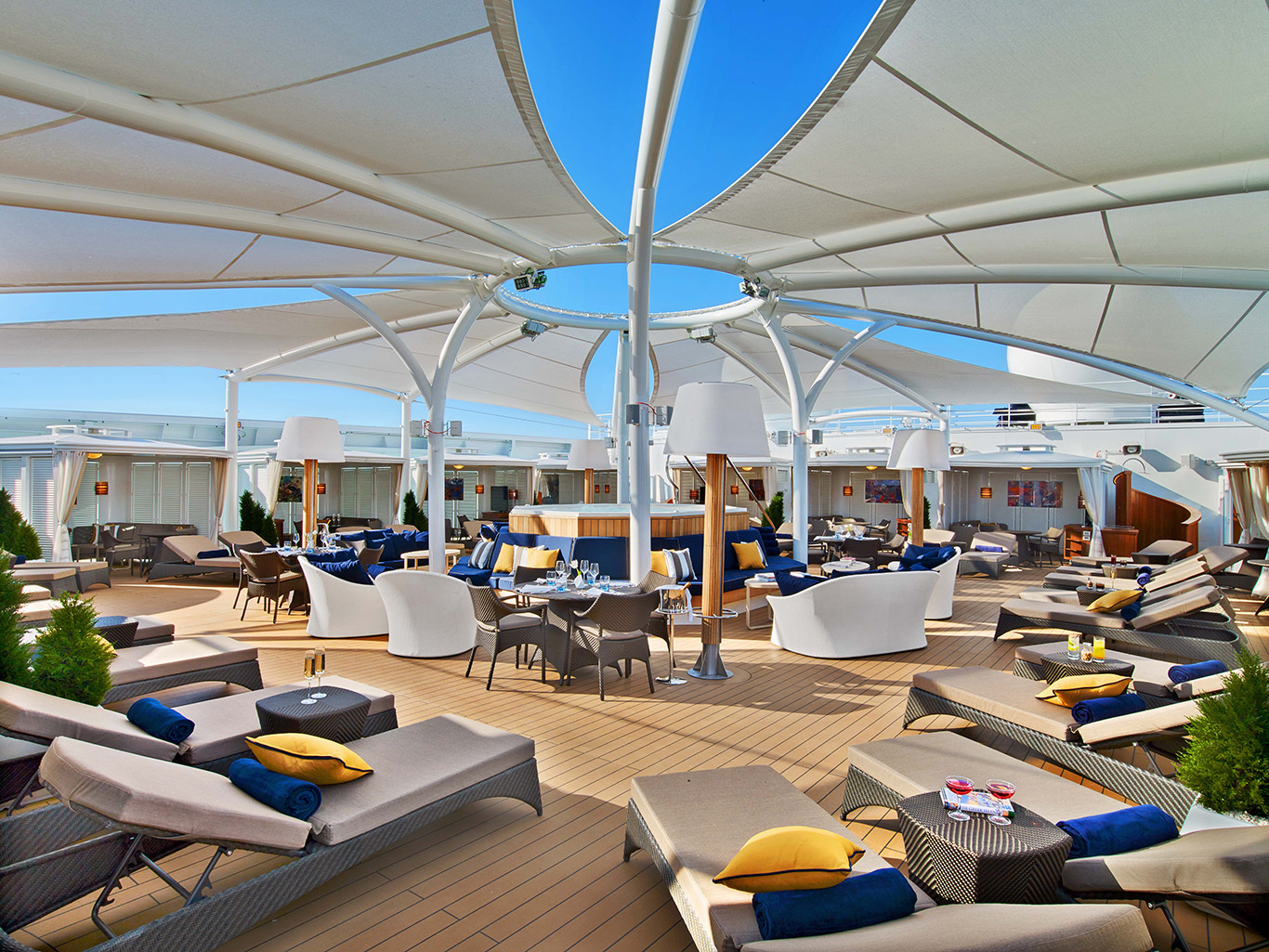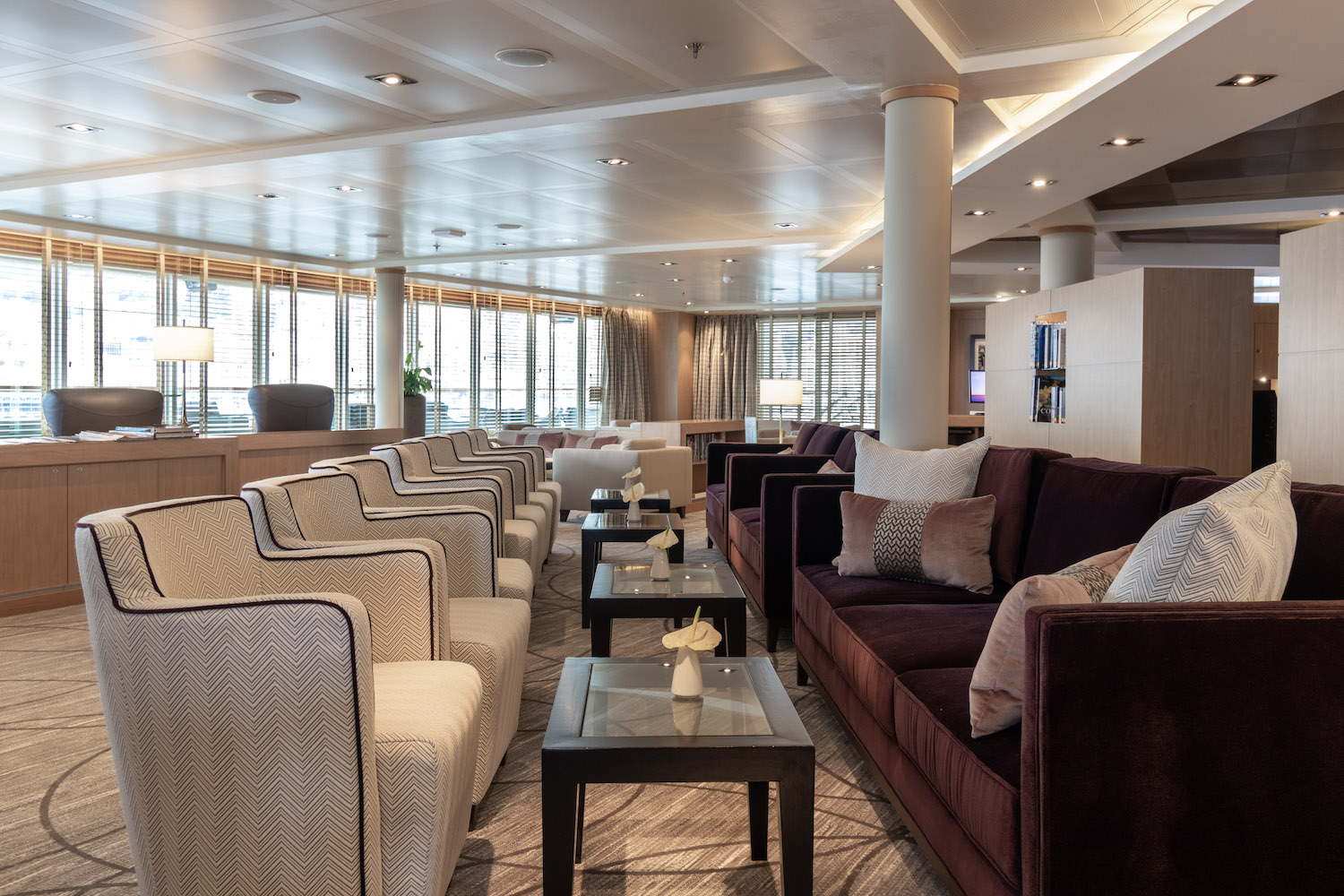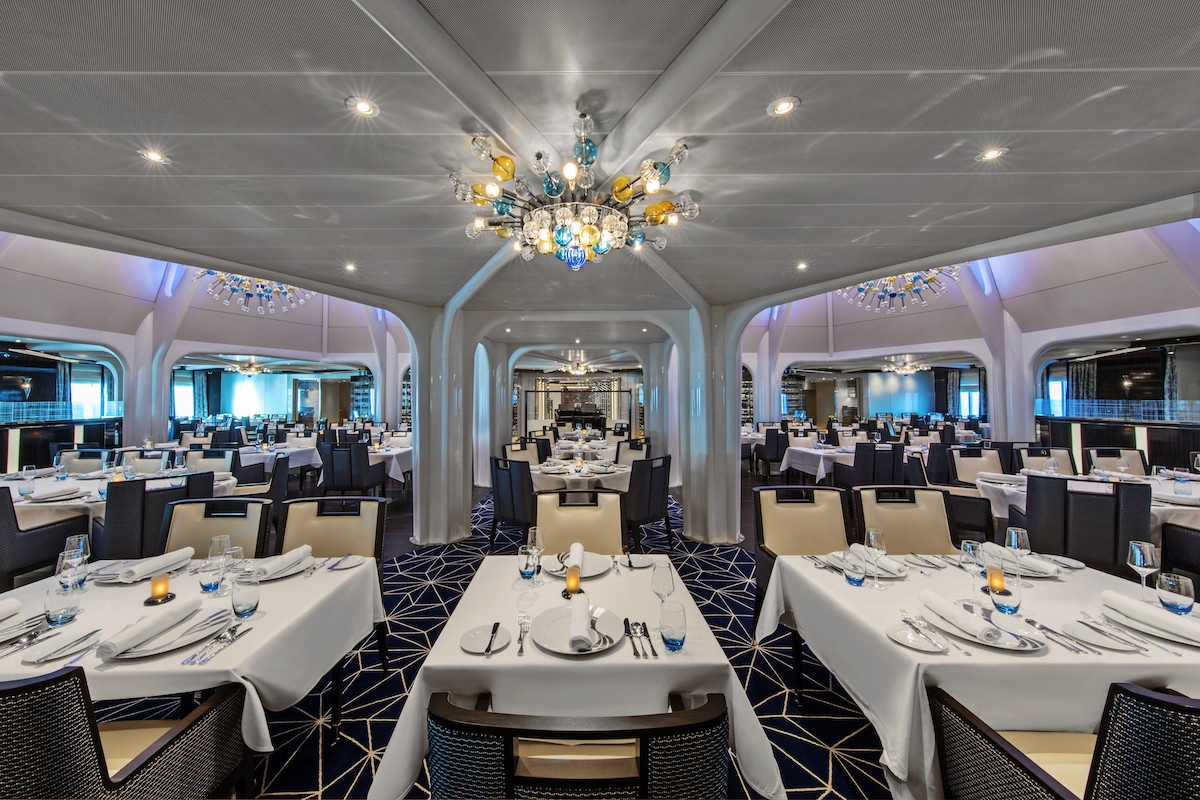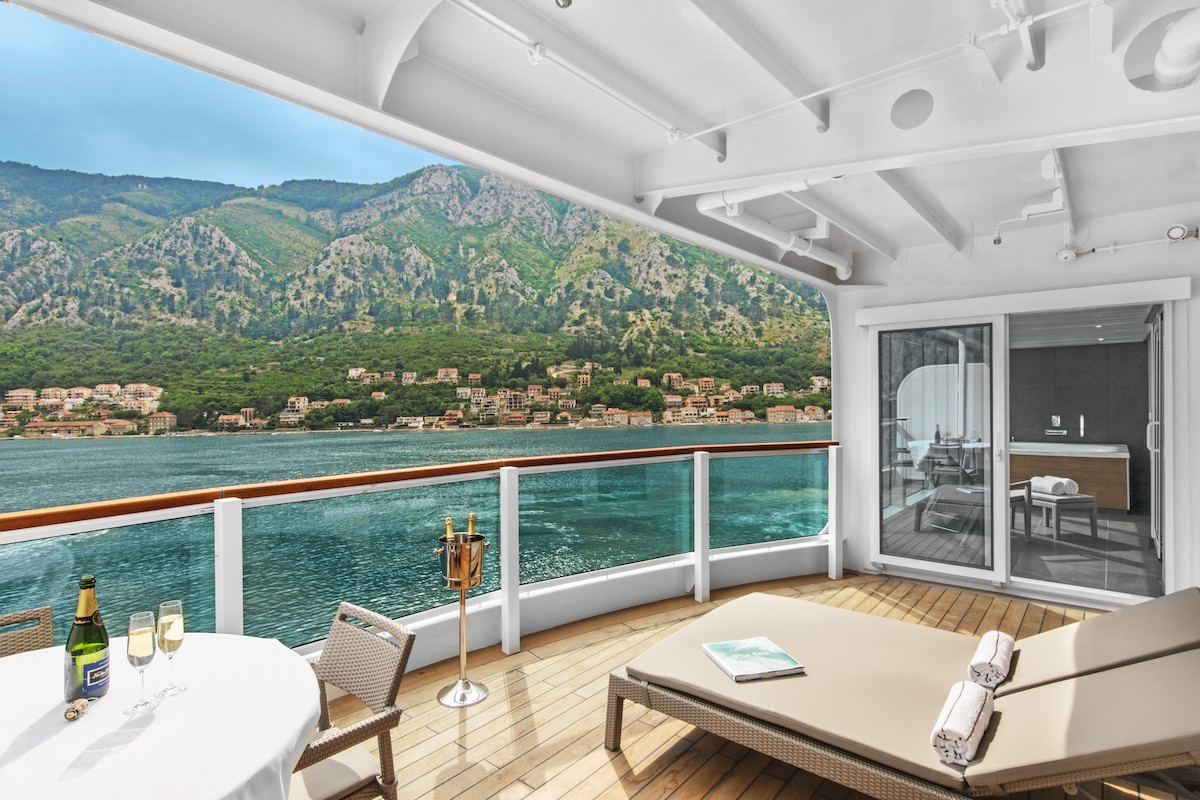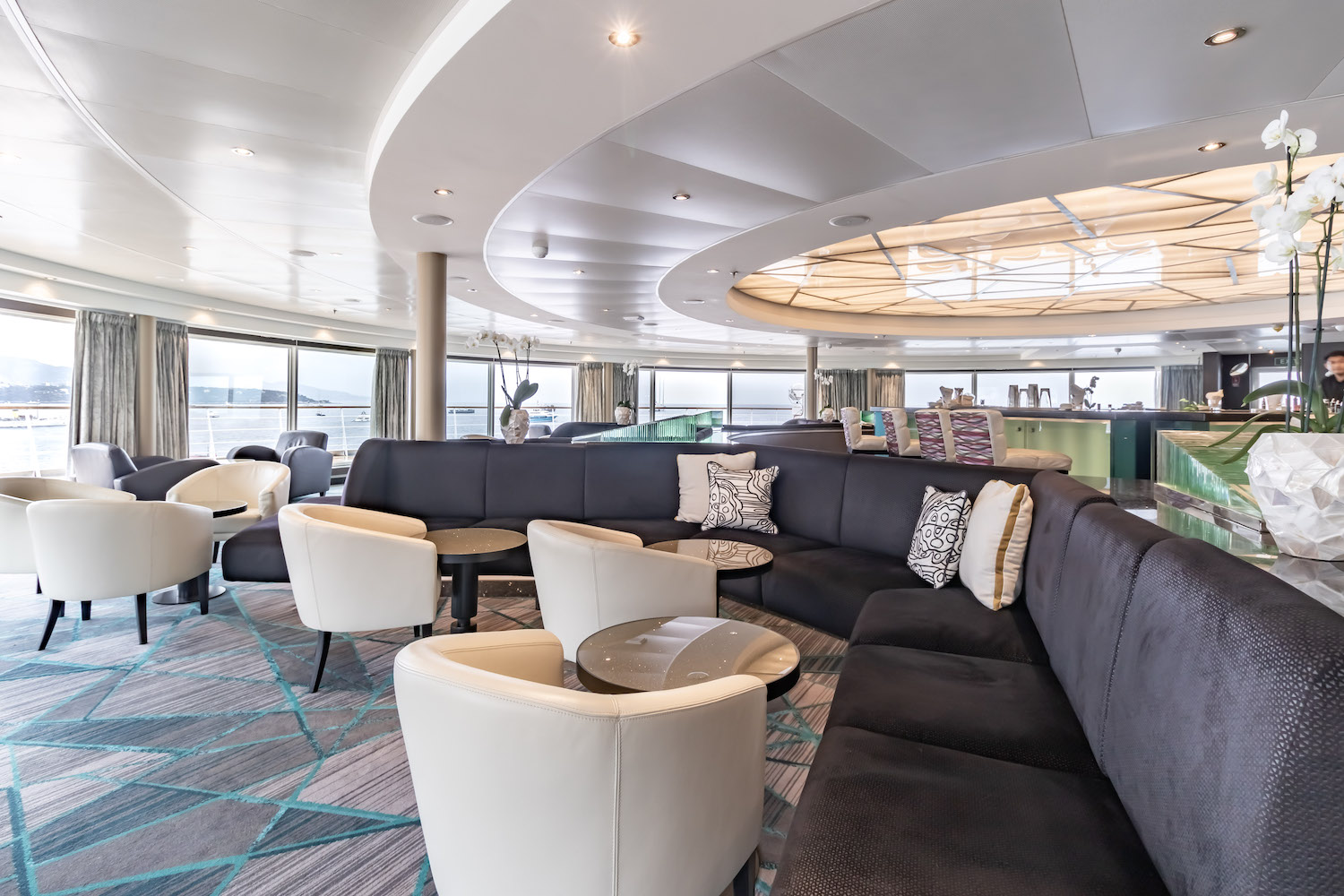 Regent Seven Seas Cruises

The most inclusive of all-inclusives, on Regent Seven Seas Cruises even the entry level suite has its own verandah and with flights, shore excursions, all drinks, meals and gratuities included in the fare, not to mention wi-fi and so much more in certain grades, the Regent offering is compelling. Add to that a wide choice of dining and a relaxed style, and you certainly have a winner. The fleet ranges from the intimate and much-loved Seven Seas Navigator, carrying just 490 guests, to the spectacular 750-guest Seven Seas Explorer, which launched in 2016 and is due to be joined by sister ship Seven Seas Splendor in 2020.
Silversea offers a choice between the classic fleet of comfortable small ships, ranging in size from 296 to 608 guests, or the Silversea Expeditions fleet, taking you way beyond the ordinary on off-the-beaten-track adventures. The cruise line's all-inclusive pricing and high levels of hospitality ensure a special holiday, and service on board is one of the best. Silversea is particularly noted for the sheer range of itineraries it offers, both in terms of classic cruising and their more unusual expedition destinations such as West Africa, Bangladesh and the Russian Far East. It's the perfect cruise line for well-travelled guests and those looking to explore destinations in more detail.
Crystal Cruises is currently undergoing huge growth, expanding into yacht, river and expedition cruising. Its ships offer an amazing combination of space, options and outstanding service, with a comprehensive programme on board and carefully planned itineraries including lots of overnights in port and relaxing days at sea. All meals and drinks are included on board, including speciality dining, plus an extensive onboard programme of enrichment and entertainment, free unlimited wi-fi, gratuities and taxes, along with selected shore excursions on the yacht and river vessels.
Paul Gauguin Cruises
Paul Gauguin Cruises, whose flagship of the same name was purpose-built for the French Polynesia. In a destination that truly is the draw, this luxury vessel provides a comfortable, all-inclusive cruise experience, where the ship serves as a luxurious background to the scenery. The dining options are excellent, with fresh-caught seafood and superb French cuisine, as well as traditional Polynesian cuisine. Wines, cocktails, spirits, juices and soft drinks are included in the cruise fares and are on offer for passengers all day.
Ponant
Offering luxury yacht and expedition cruises in all seven continents, Ponant Cruises is a great choice of for couples, solo travellers and those who love small-ship cruising. Founded in 1988 by former French Merchant Navy officers, Ponant sailings combine an ultra-luxurious onboard experience with authentic adventures in many of the world's most exciting destinations. The 'French Touch' is evident in each ship's design and decor, and as such, the atmosphere is similar to that of a boutique hotel in Paris. The lounges and bars are ideal for meeting up with friends, while the sun deck offers panoramic views, ample seating and is perfect for a lazy day at sea. For those seeking further relaxation, head to the on-board spa where you can enjoy a range of treatments and massages.
The Ritz-Carlton Yacht Collection
Designed to combine the luxury lifestyle of The Ritz-Carlton hotels and a yachting vacation, The Ritz-Carlton Yacht Collection will offer bespoke voyages on the first of three custom-built yachts in 2021. Most of its voyages range from seven to 10 nights, offering many overnight calls and specifically curated experiences ashore. Each yacht will feature 149 suites, each with its own private terrace, and accommodate up to 298 guests in what it calls a relaxed, casually elegant atmosphere. As with The Ritz-Carlton on land, each yacht will feature personalised service, elevated dining and luxury amenities perfect for luxury-seekers.
Designed to deliver the ultimate experience of a lifetime for only 228 guests (and only 200 in the Arctic and Antarctica) Scenic's first ocean ship, Scenic Eclipse, takes ocean cruising to a whole new level – marrying luxury and discovery, and giving guests the opportunity to explore above and beyond what was previously imaginable. Complete with two on-board helicopters and a submarine, Scenic Eclipse gives new meaning to the world exploration.
Best ultra-luxury cruise ships
Seabourn Ovation, Seabourn
Seabourn is another ultra-luxury cruise liner with a dedication to the world of art. Seabourn Ovation features more than 1,600 works of art, exhibiting pieces by more than 100 artists. Art aside, this 300-suite ship has suites designed in a way that either entirely encases the bedroom in a separate space, or at the very least uses partition cabinetry so that what is in effect an open-plan room, feels divided. It's a technique that make the suites feel larger still. Seabourn Ovation has also fast become known for offering luxury levels of dining and entertainment with five restaurants, a salon and even a casino.
Seven Seas Explorer, Regent Seven Seas
As the flagship for the line, Regent Seven Seas Cruises' palatial Seven Seas Explorer exemplifies ultra-luxury cruising and the super all-inclusivity for which Regent is known. All of its cabins are suites, and if you love balconies, Seven Seas Explorer features some of the largest in the industry, ranging from 55 to 995 square feet. The ship features an enormous amount of granite and marble (half of it is Carrara), plus almost 500 chandeliers made of Czech crystal and glass. Art-lovers will enjoy the 2,500 works of art displayed throughout the vessel, including some specially commissioned paintings by Spanish artist Eduardo Arranz-Bravo and works by 20th century masters such as Picasso.
Crystal Serenity, Crystal Cruises

Built in 2003, this ultra-luxury cruise ship describes itself as being able to 'enchant with an unrivalled chic elegance' and boasts six-star service levels and Michelin-level cuisine. Instead of offering rooms, it has a selection of 'retreats', ranging from suites to penthouses, some with private verandahs and butlers. The decor is plush without appearing ostentatious, using high-end materials throughout such as marble, supple leathers and deep-pile velvets. One of the penthouse rooms even has Georgian-style wall panelling, a Swarovski chandelier, walk-in wardrobes and fully-lined curtains for its sizeable windows.
Silver Muse, Silversea
Often reported as being one of the most expensive cruise ships in the world, Silversea's Silver Muse is its newest flagship. Accommodating shy of 600 guests, Silversea's fleet all promise to provide small-ship intimacy within a luxuriously spacious environment. Its interiors are traditional with classic sofa shapes and window treatments, muted colour schemes and elegant furnishings. This is juxtaposed with the vibrancy of contemporary design seen in parts of the ship such as the Arts Café.
Scenic Eclipse, Scenic
Launched in January 2018, the sleek exterior design of Scenic Eclipse is a firm clue as to what to expect this elegant vessel — swooping and graceful lines and generous proportions. At the most luxurious end of the spectrum is its two-bedroom penthouse suite, which has the best views on board, but even its Verandah suites feature the same attention to detail. Scenic Eclipse is a ship that maximises on the beauty of natural light with sheet upon sheet of curved glass to allow guests to absorb every inch of the outside vistas.
Enjoy the best Ultra-Luxury Cruising experiences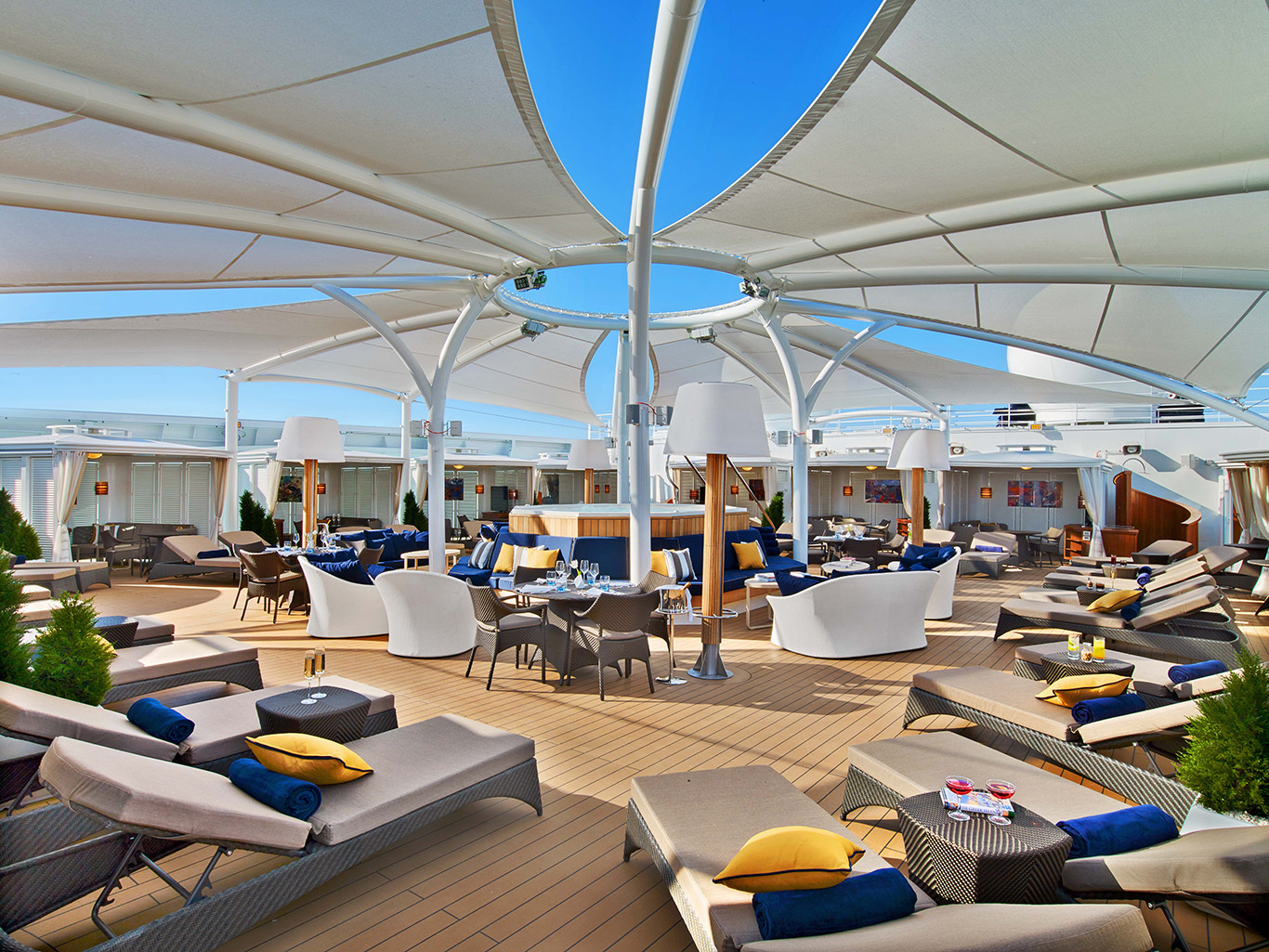 Seabourn Ovation, The Retreat exclusive sun deck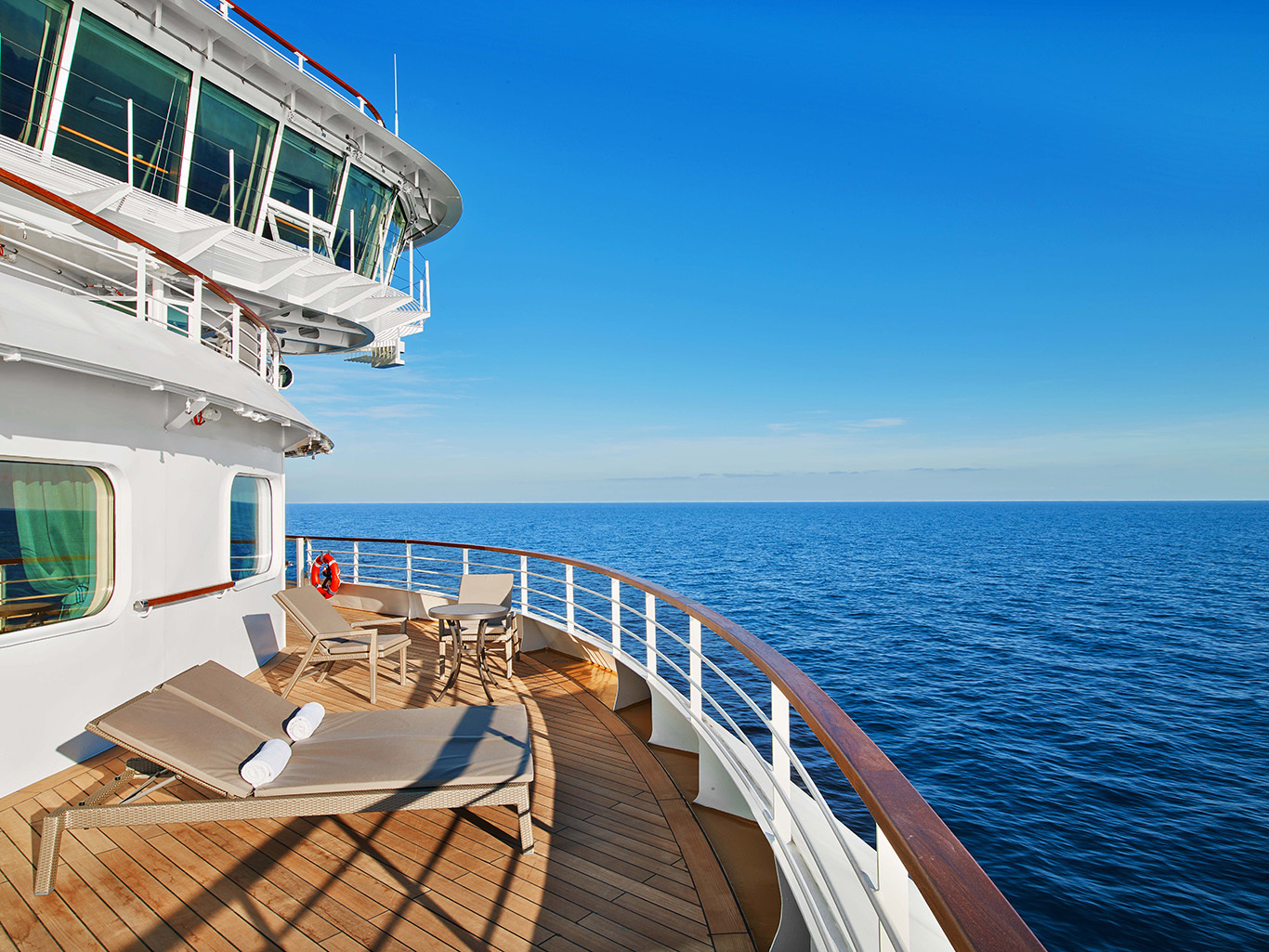 Seabourn Ovation. Signature Suite Veranda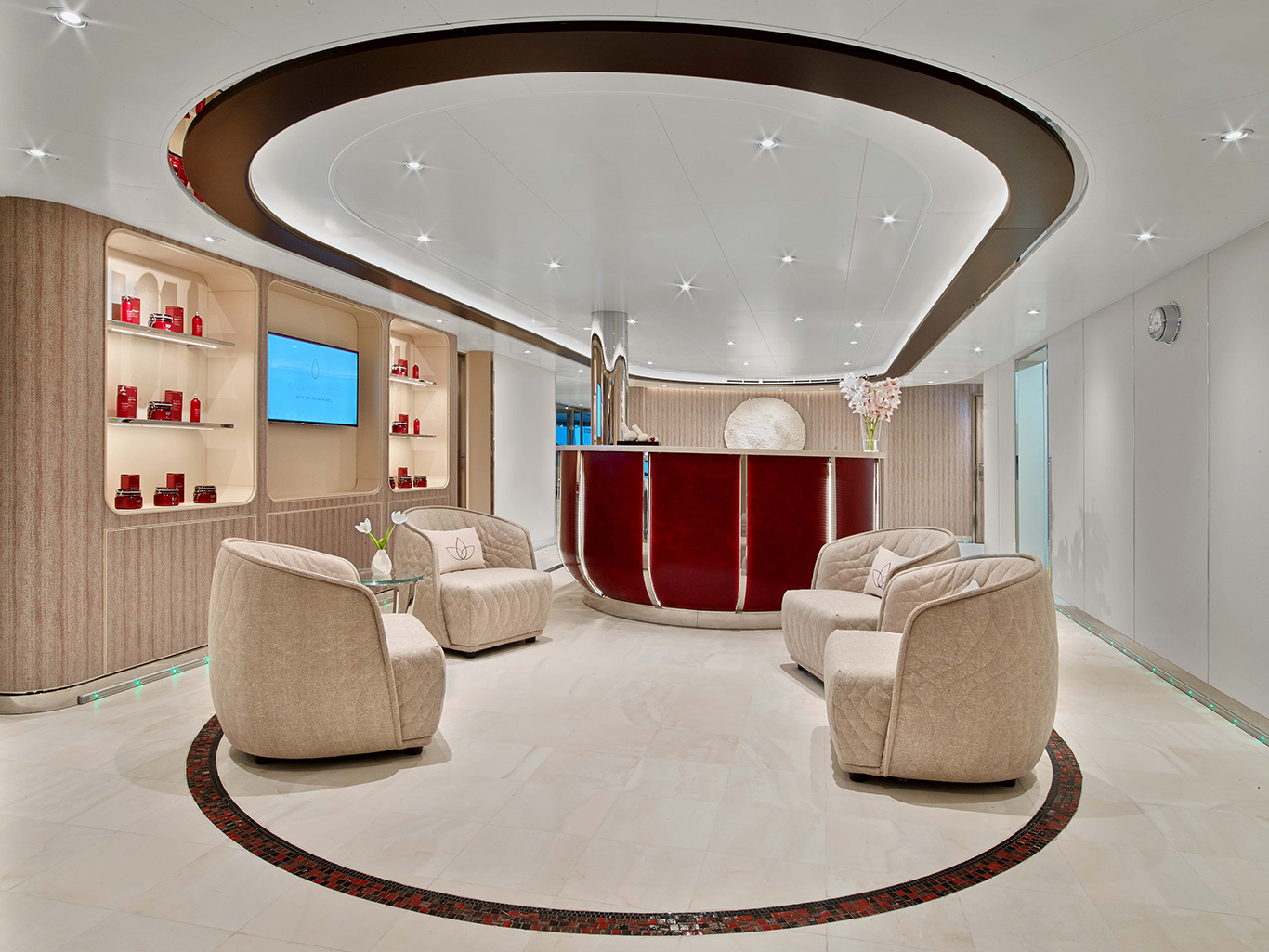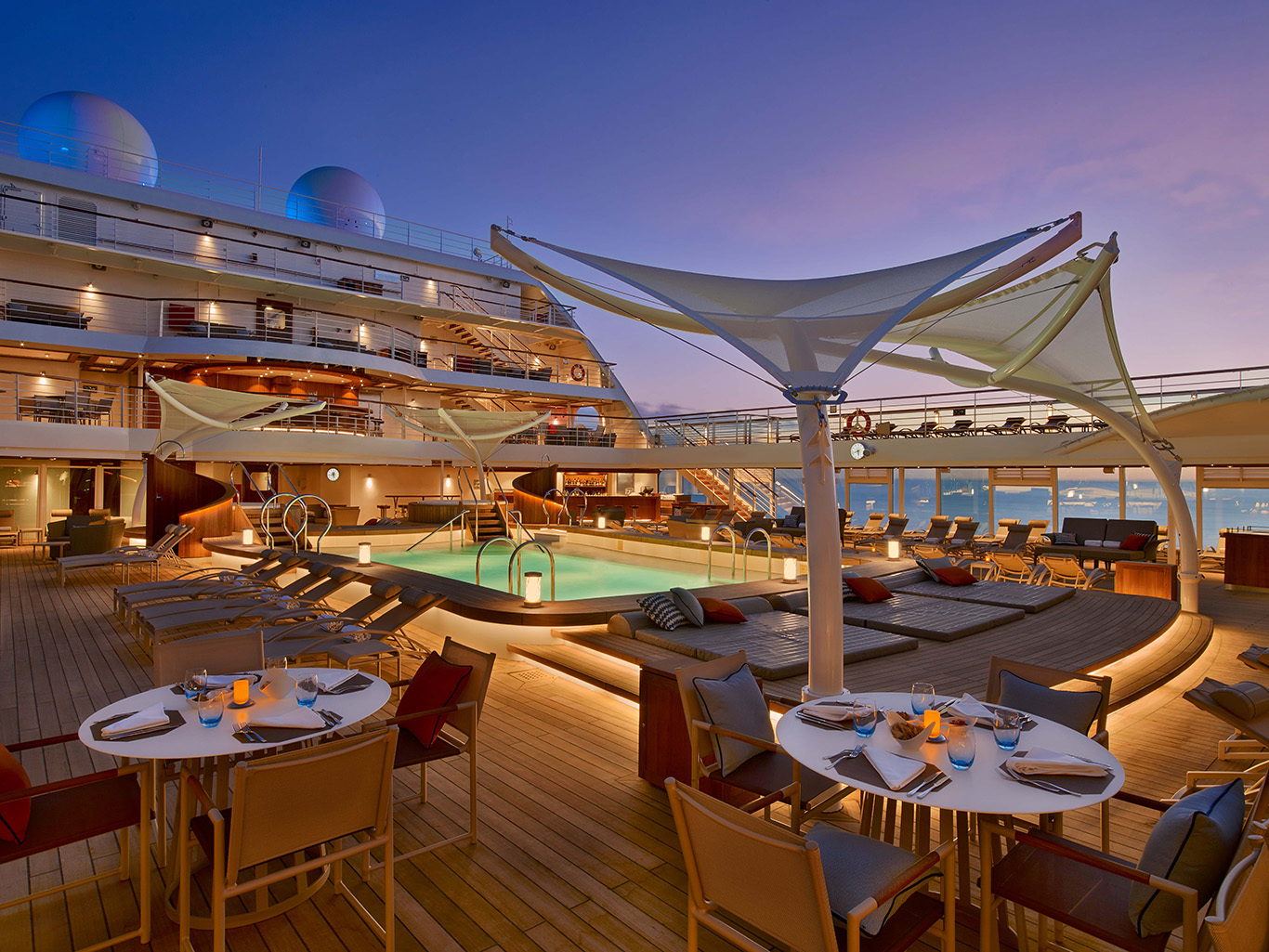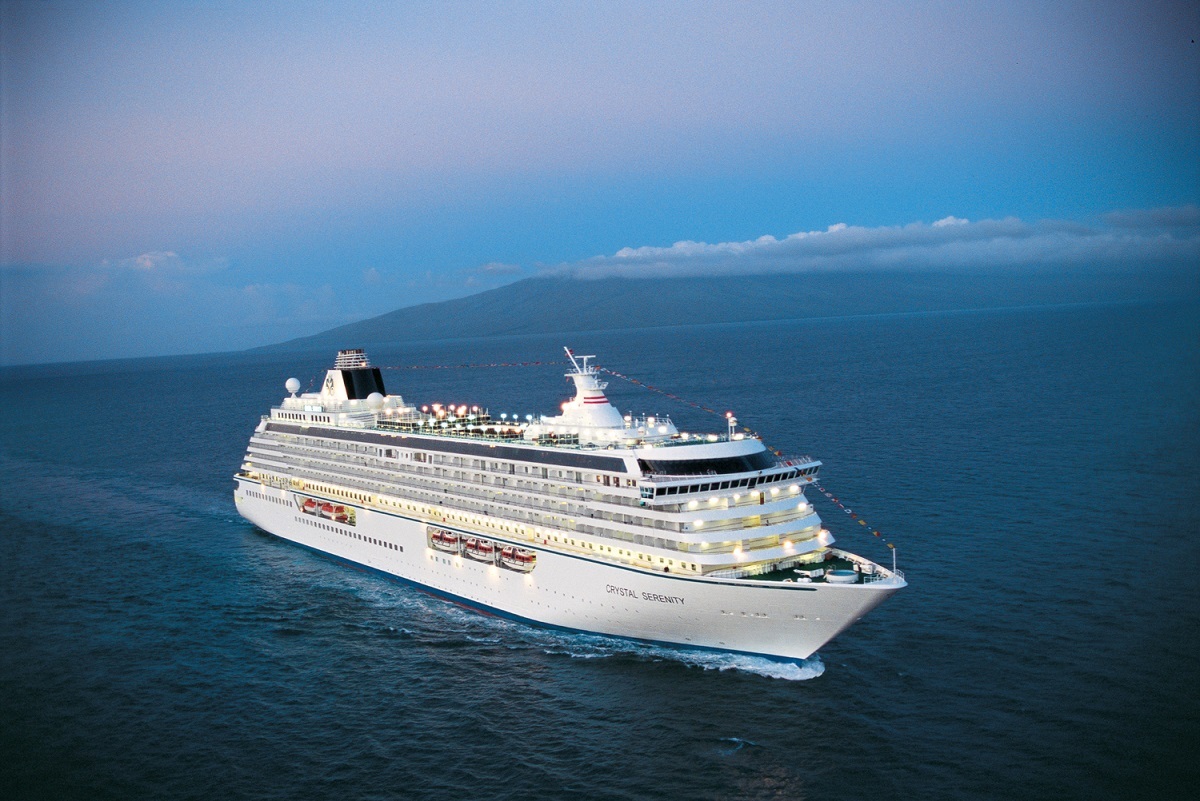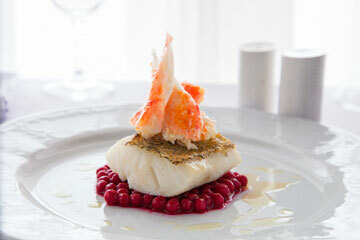 A delicious Mediterranean Sea Bass on a bed of beetroot and a risotto poached king crab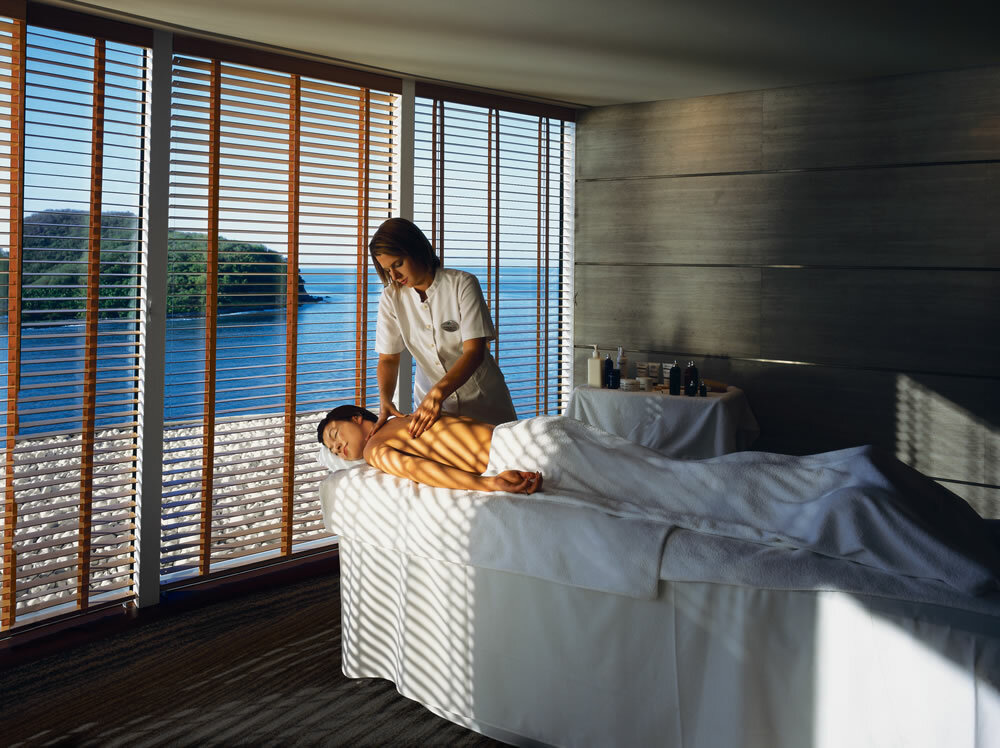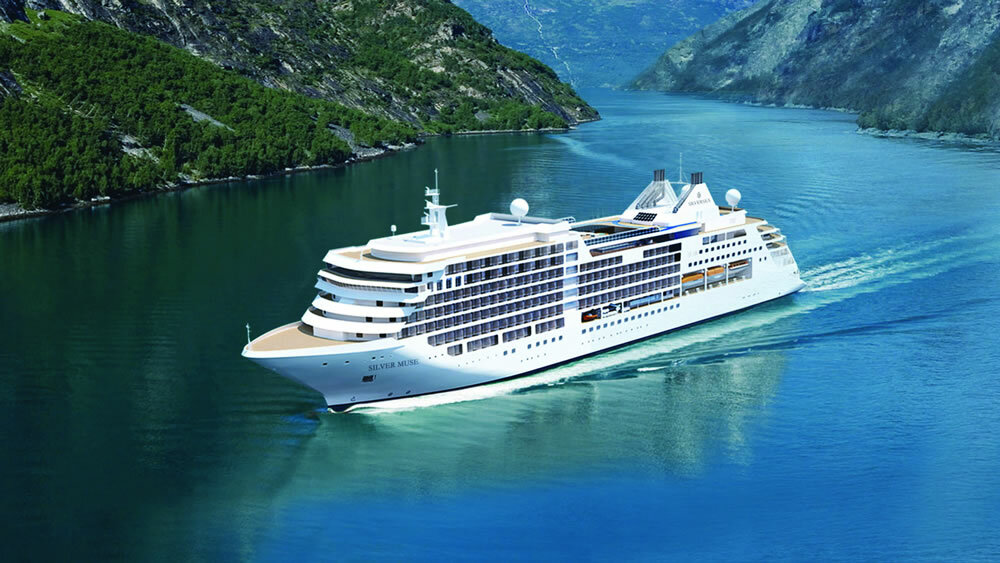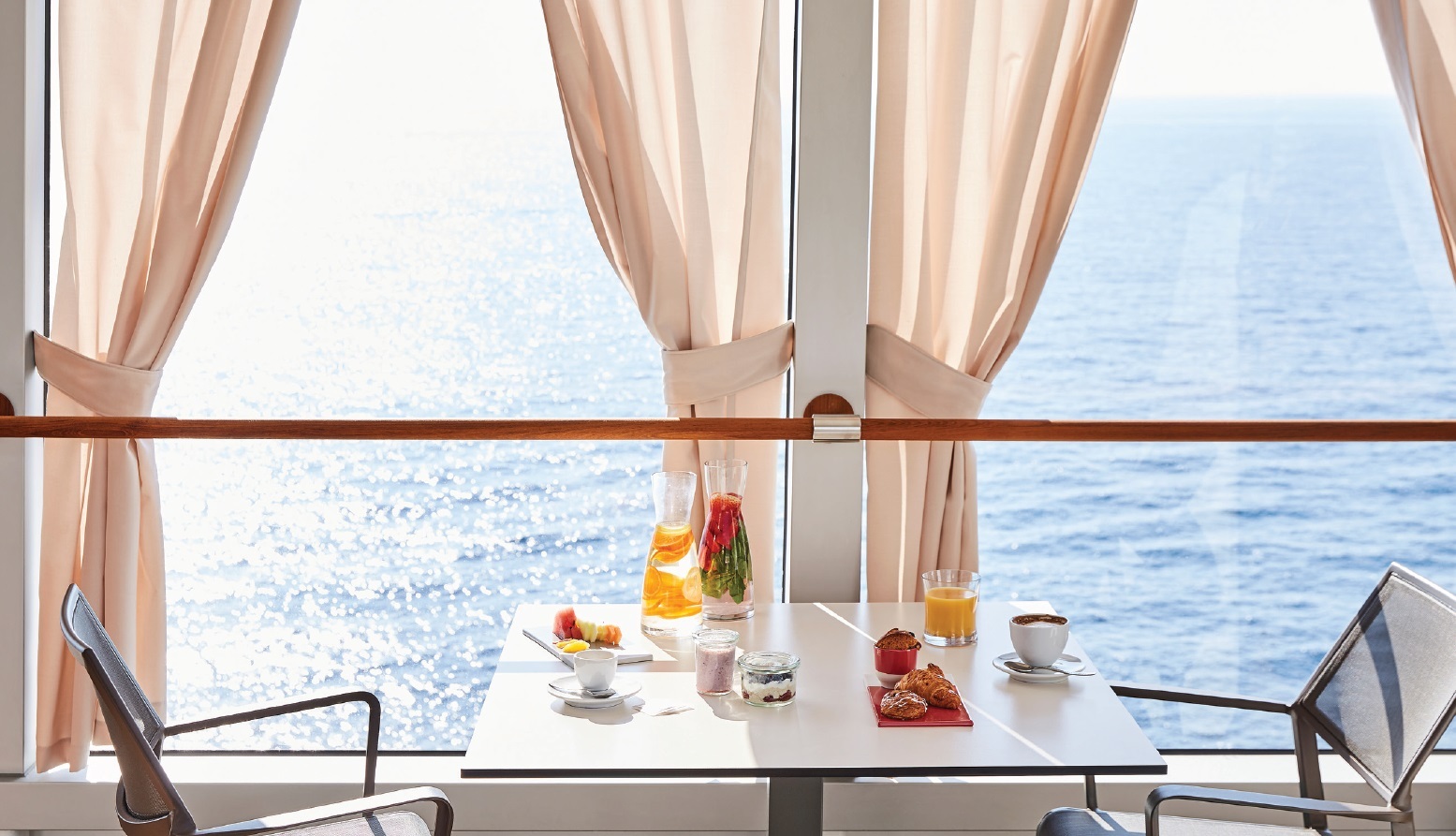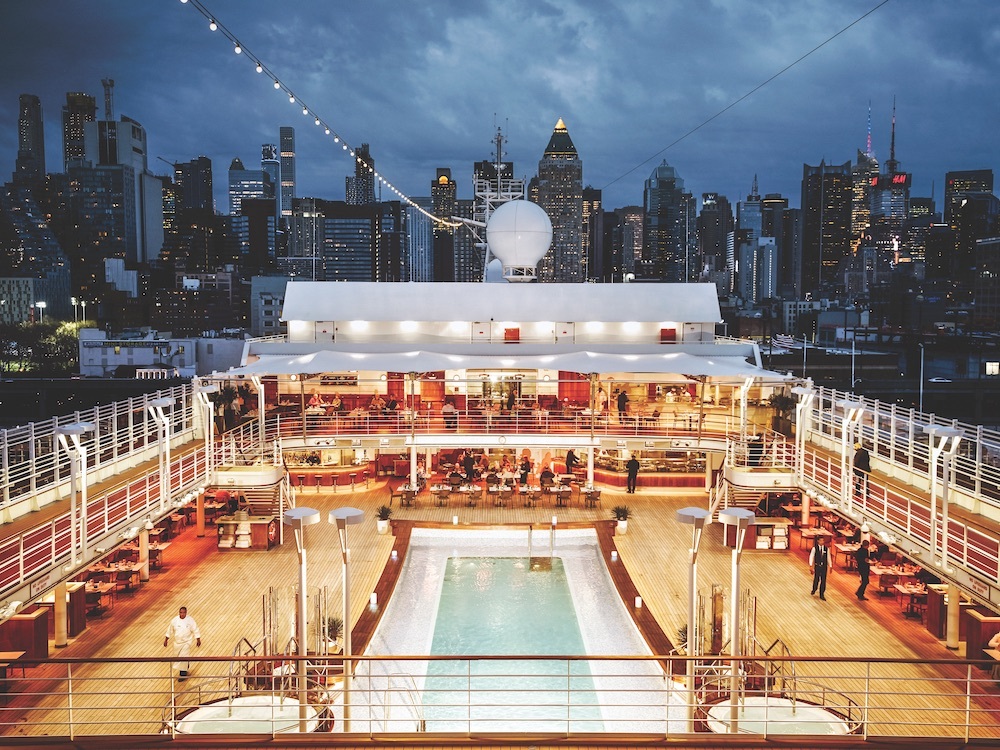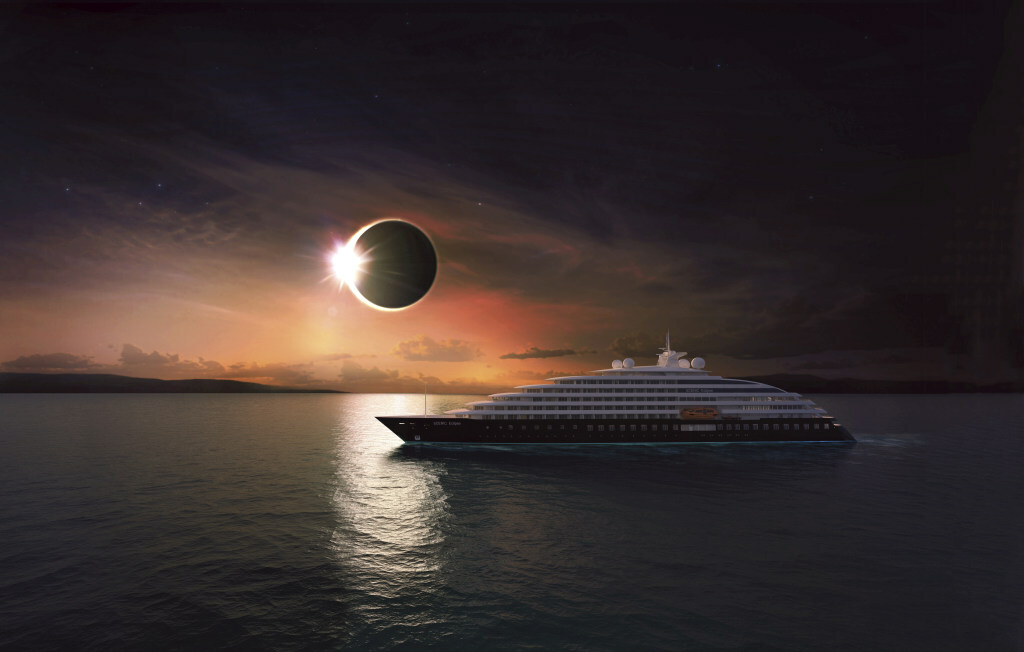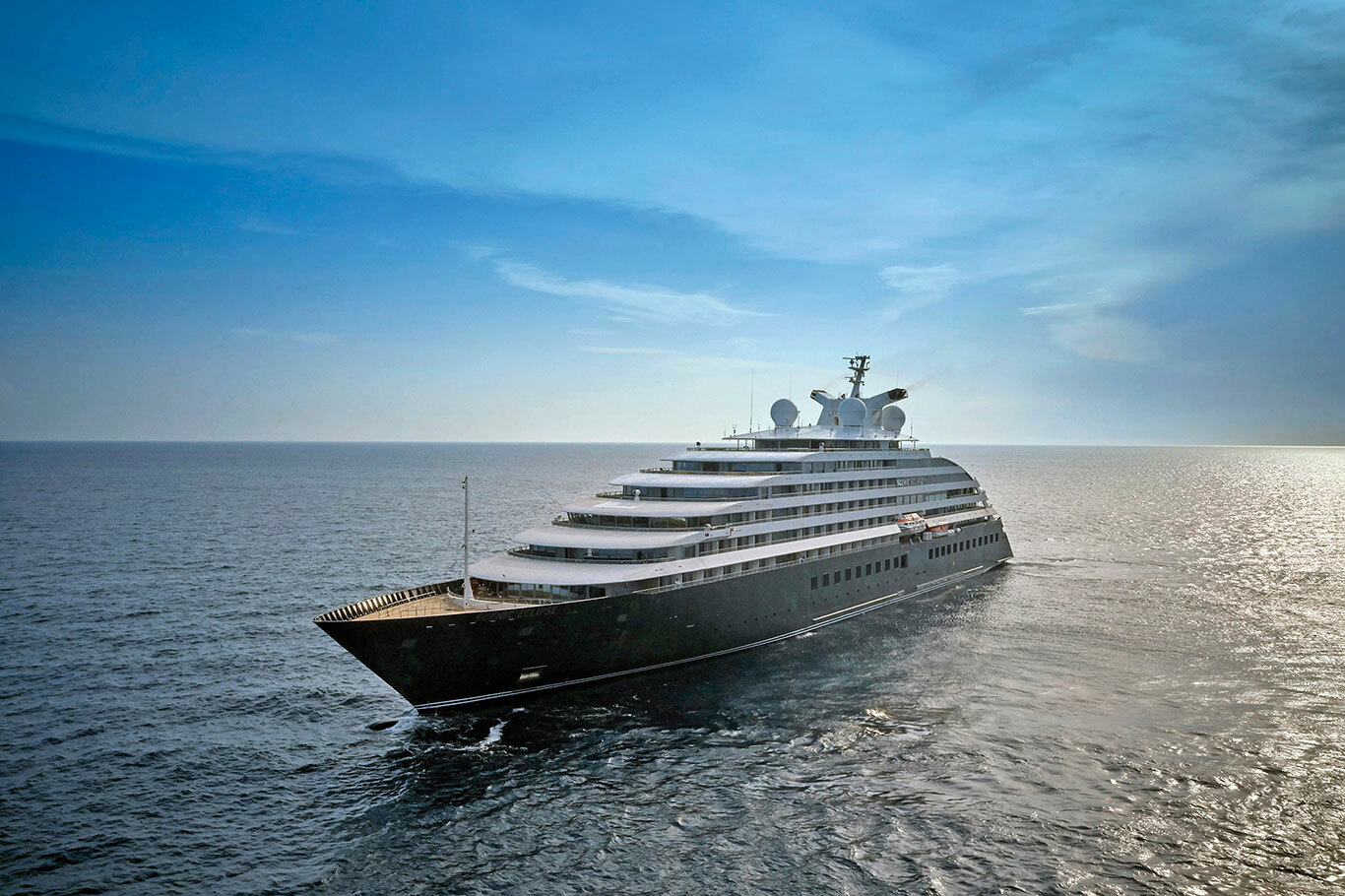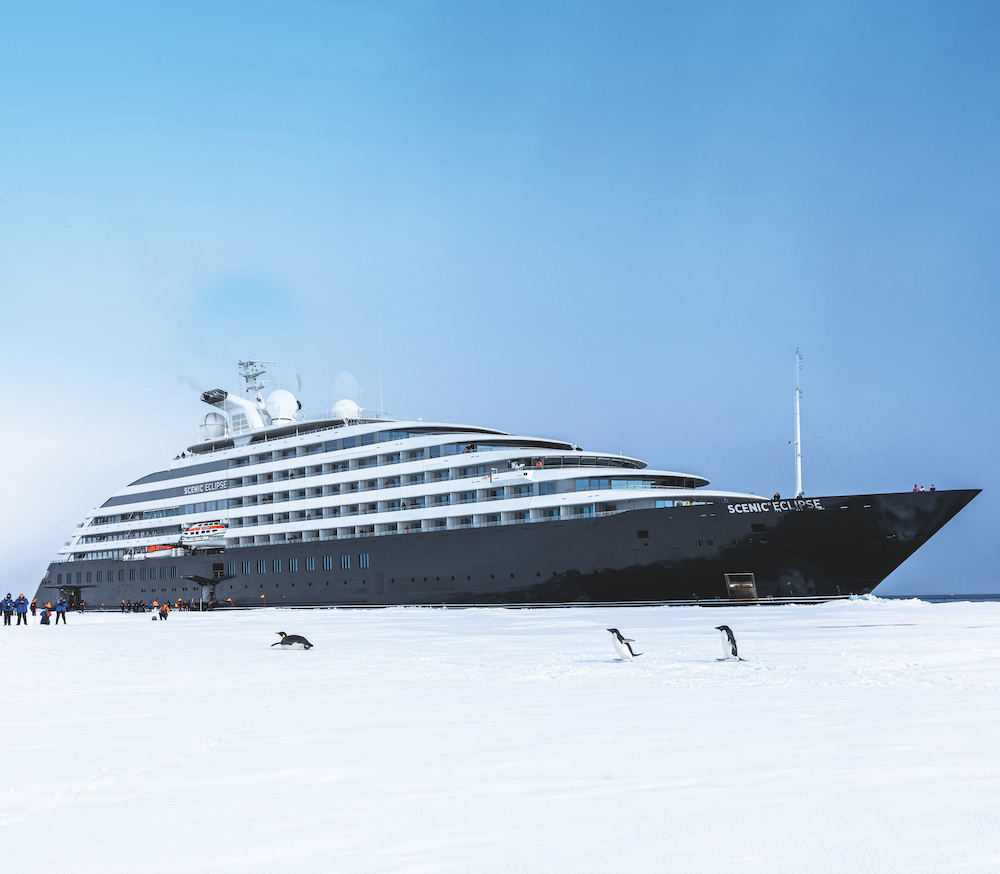 New Scenic Eclipse takes superyacht luxury to extremes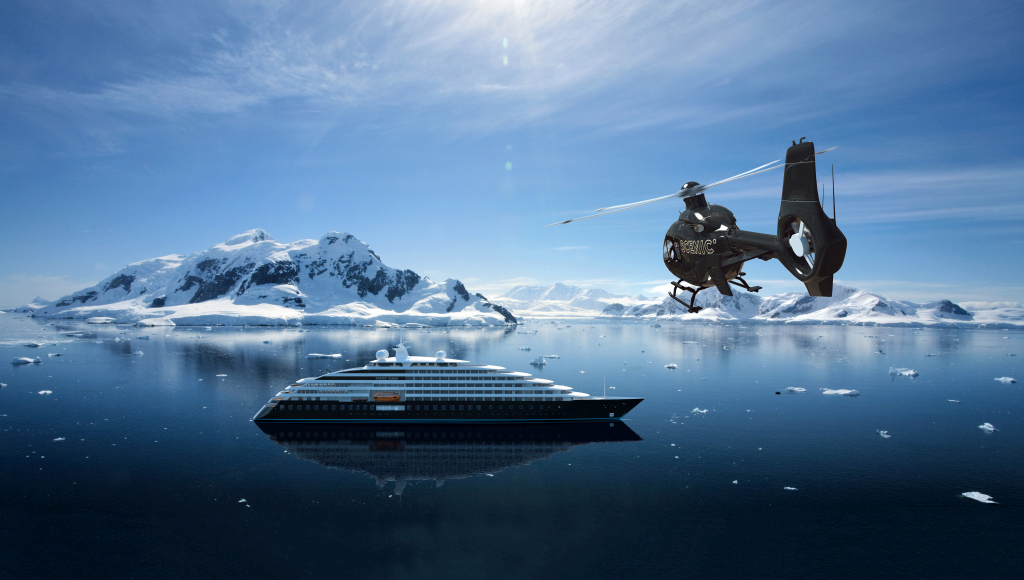 Helicopter, Scenic Eclipse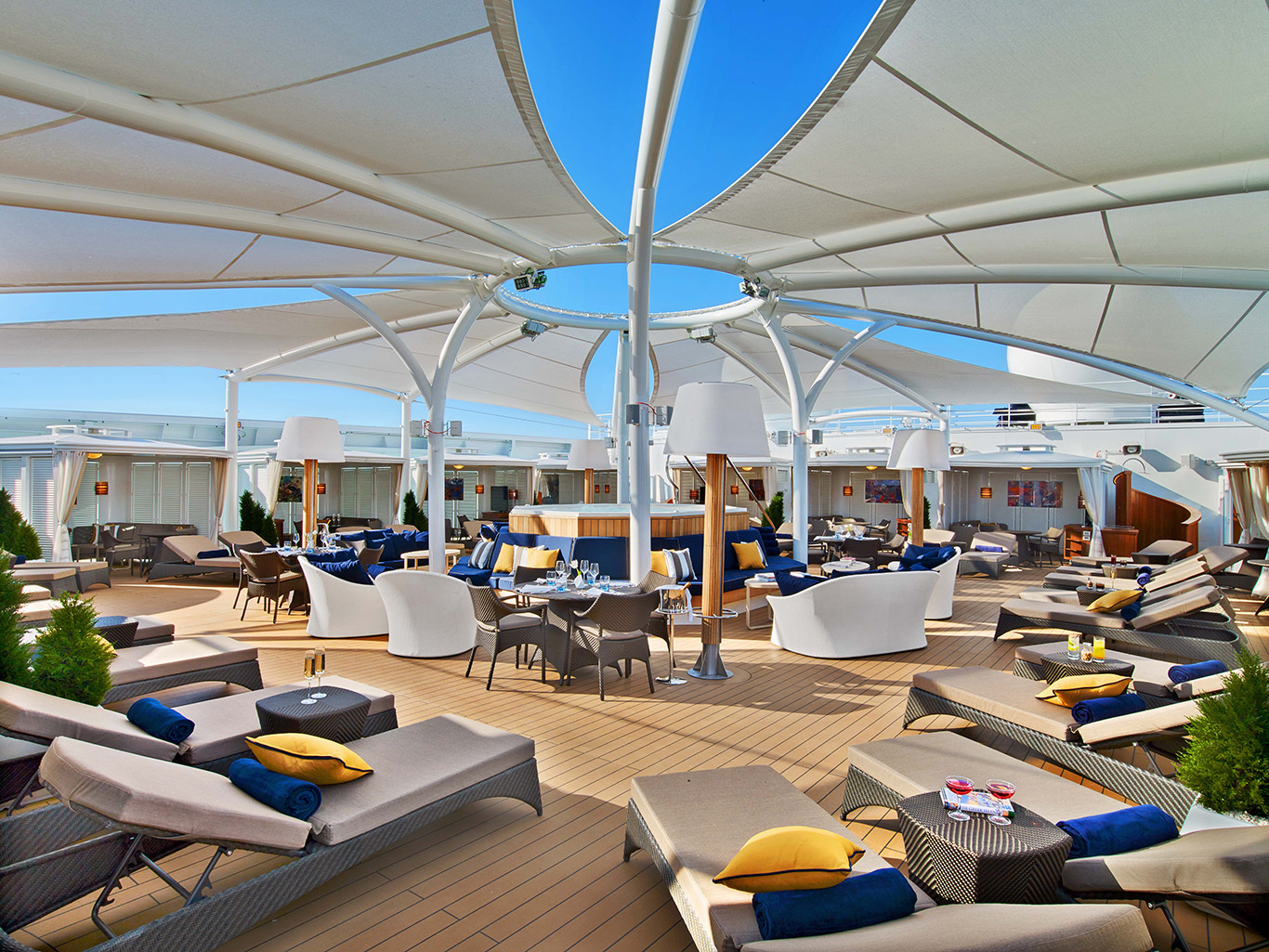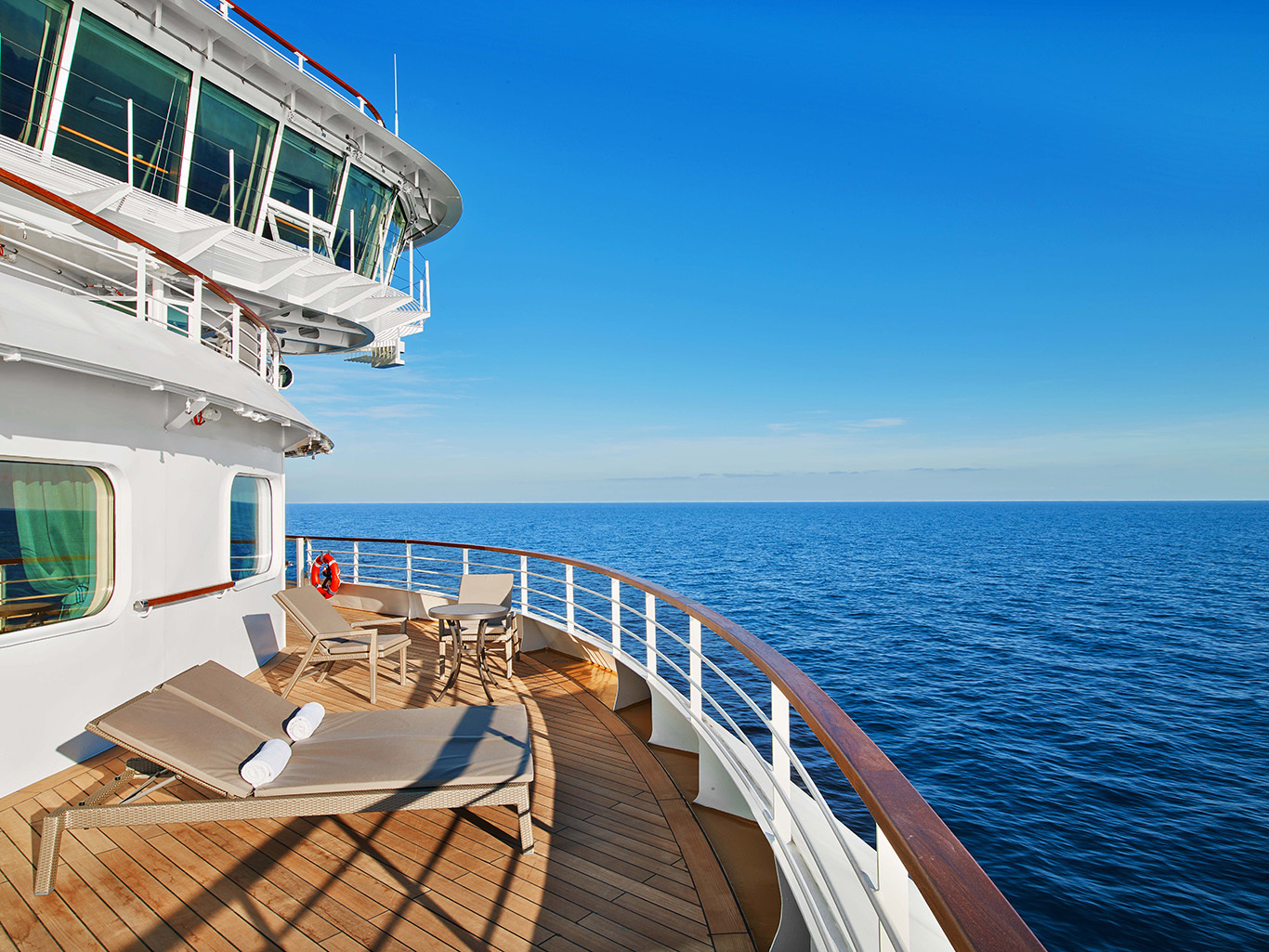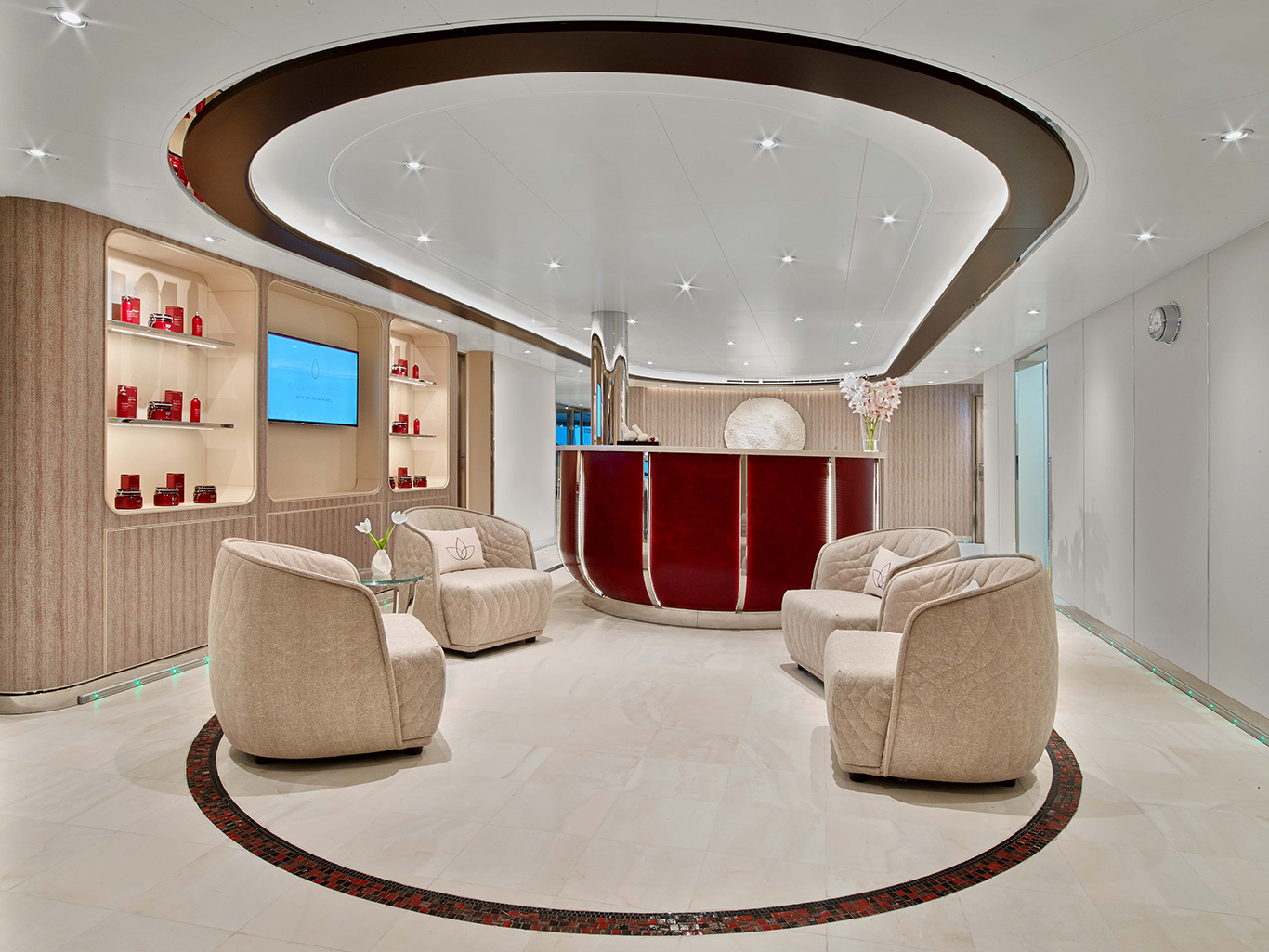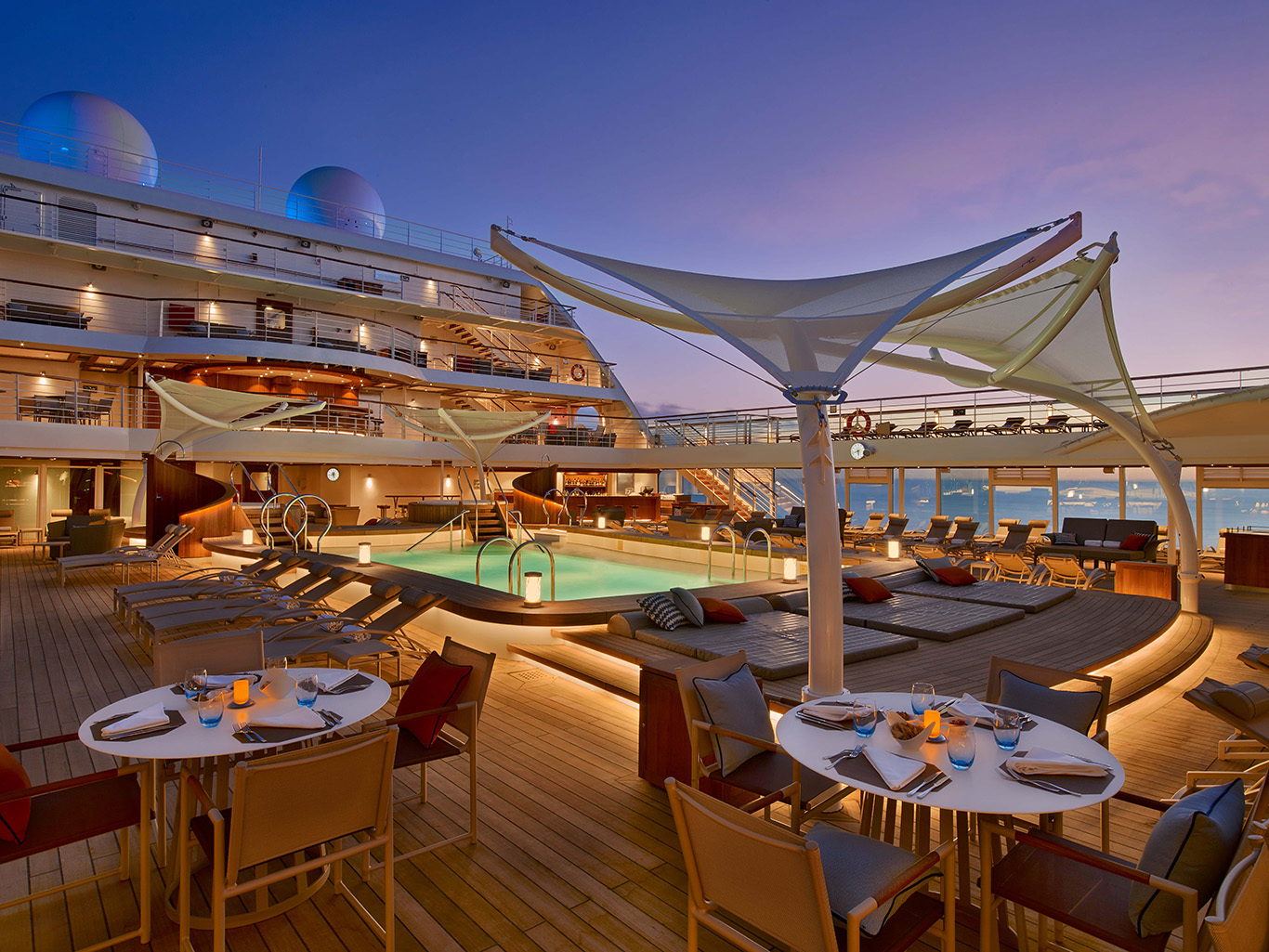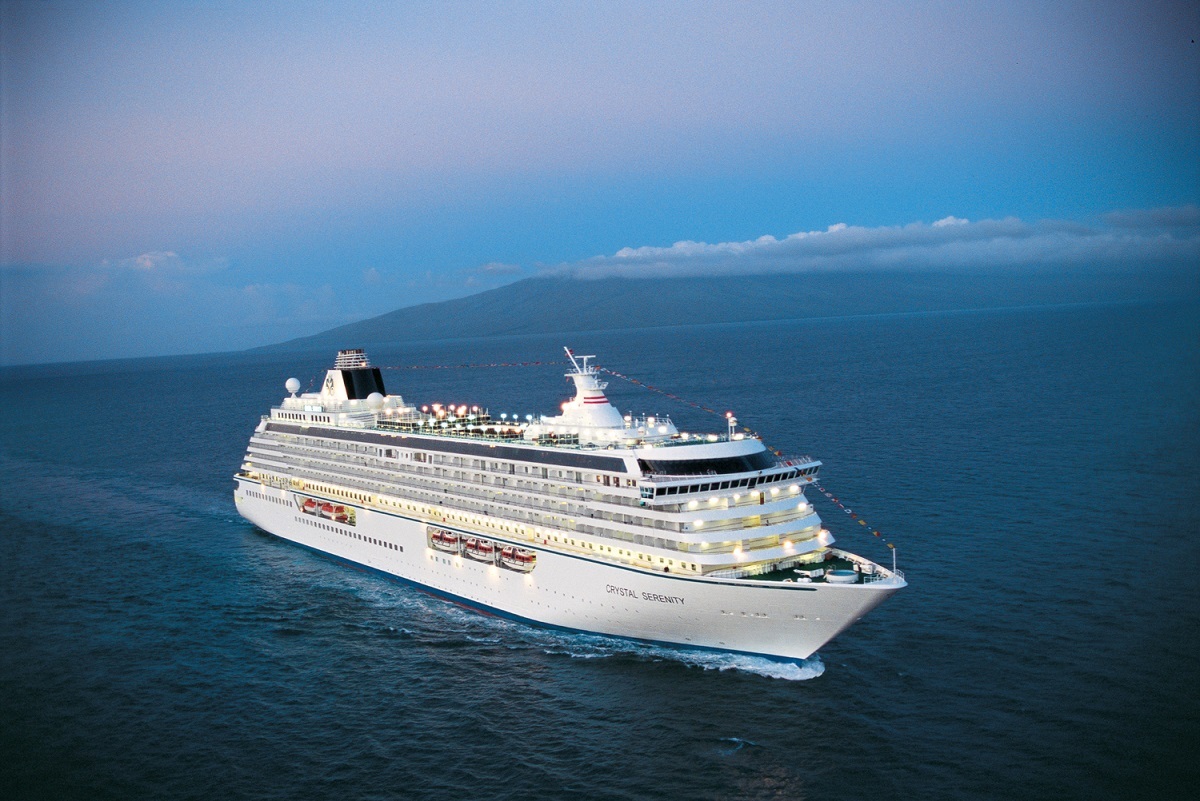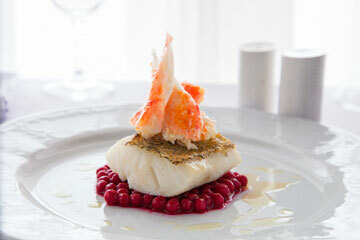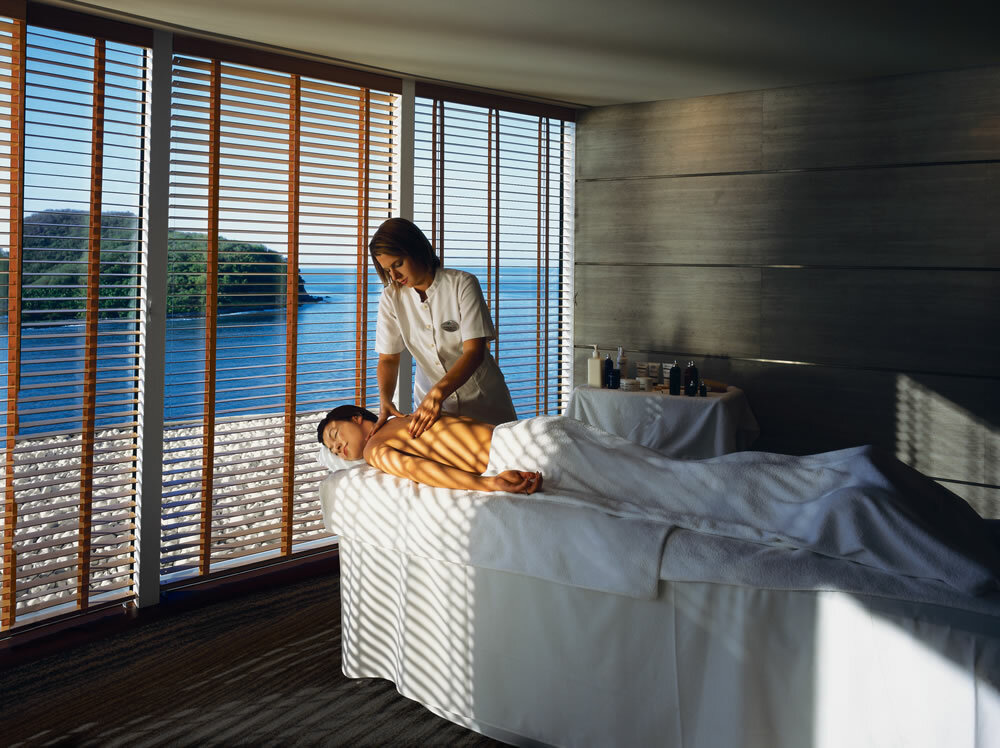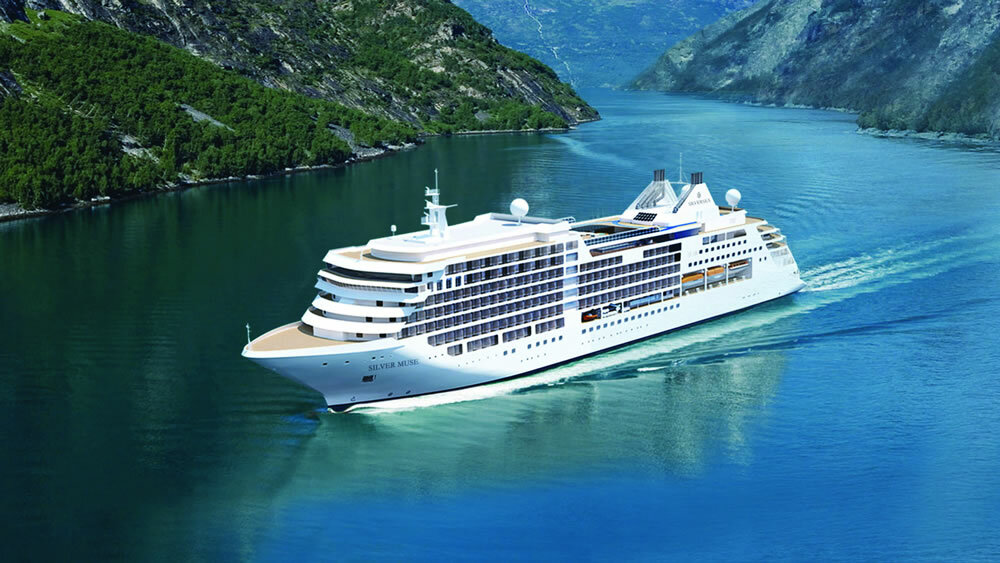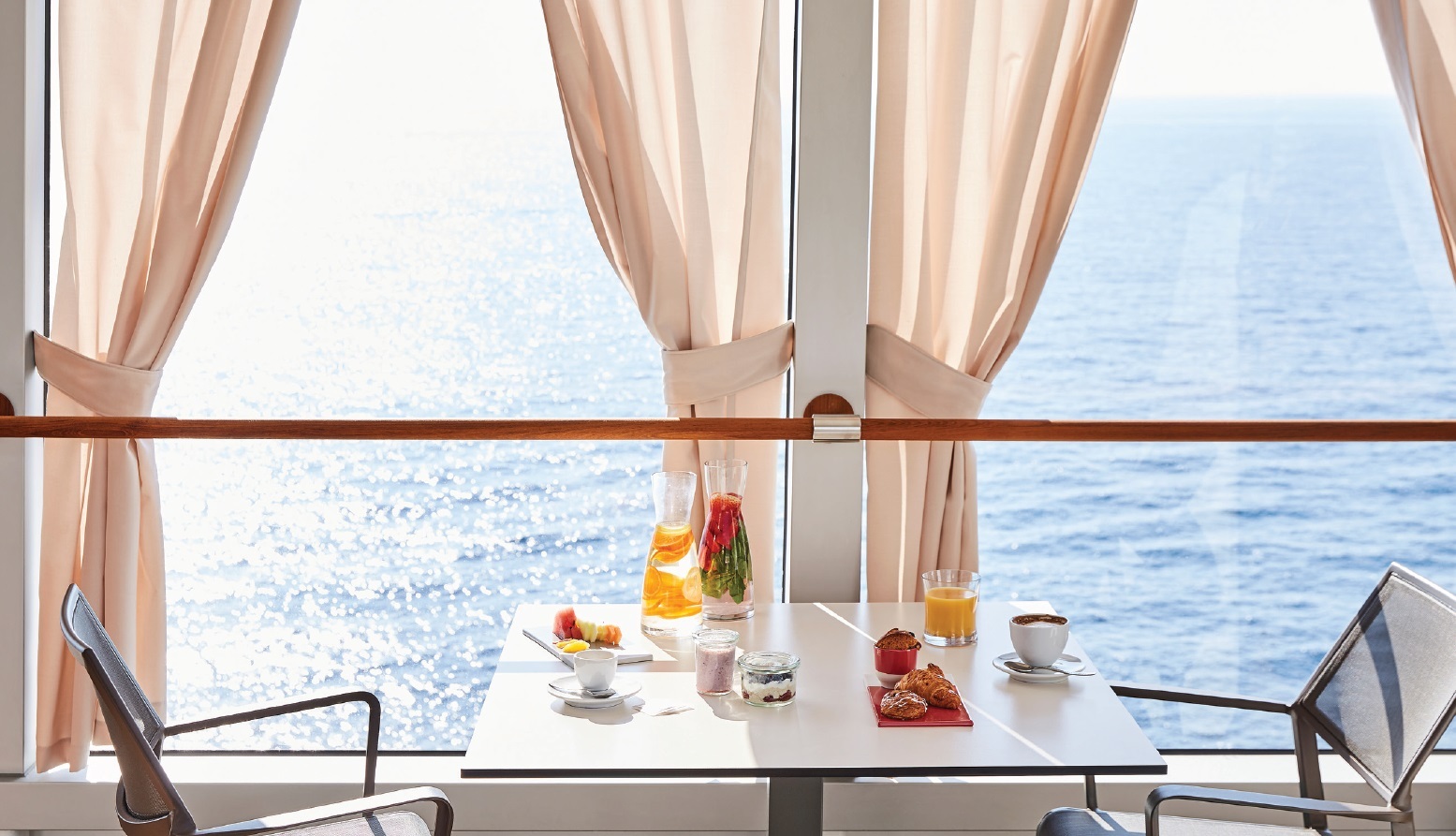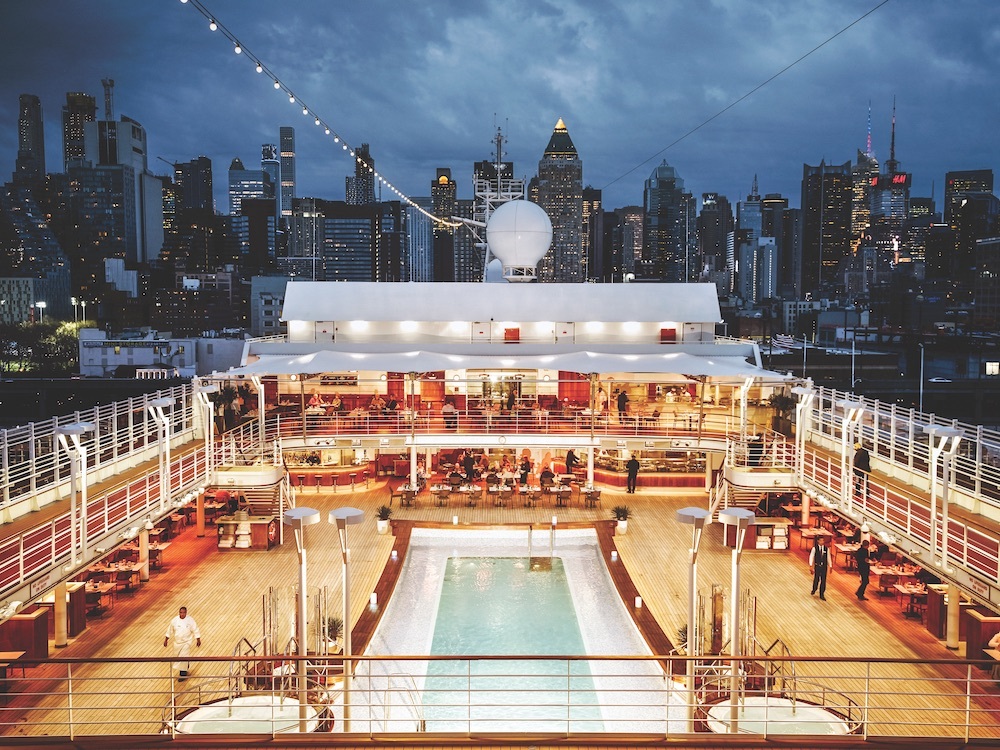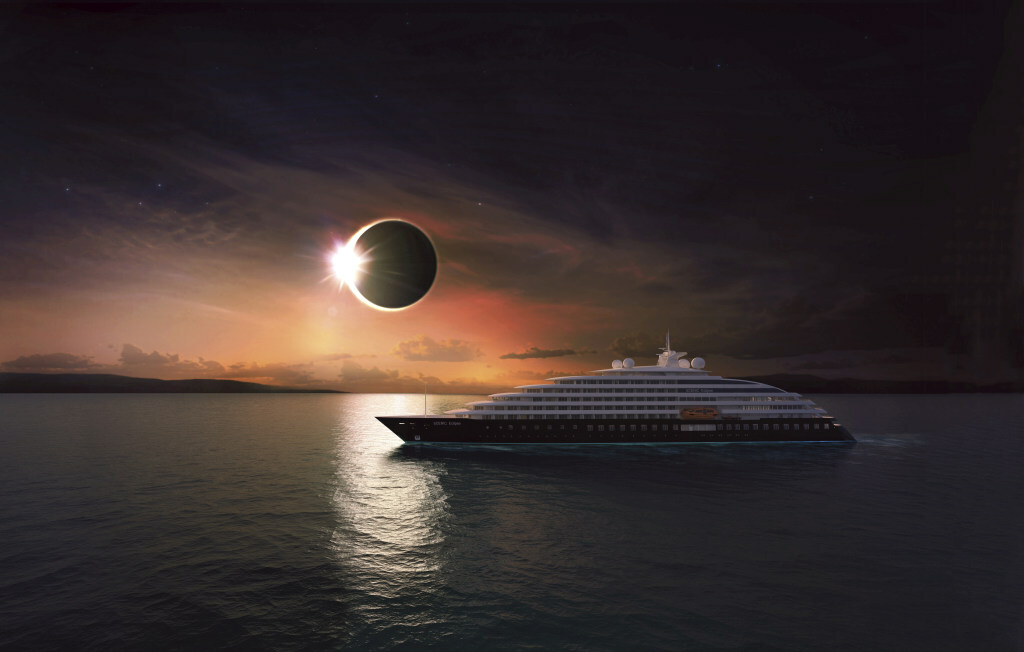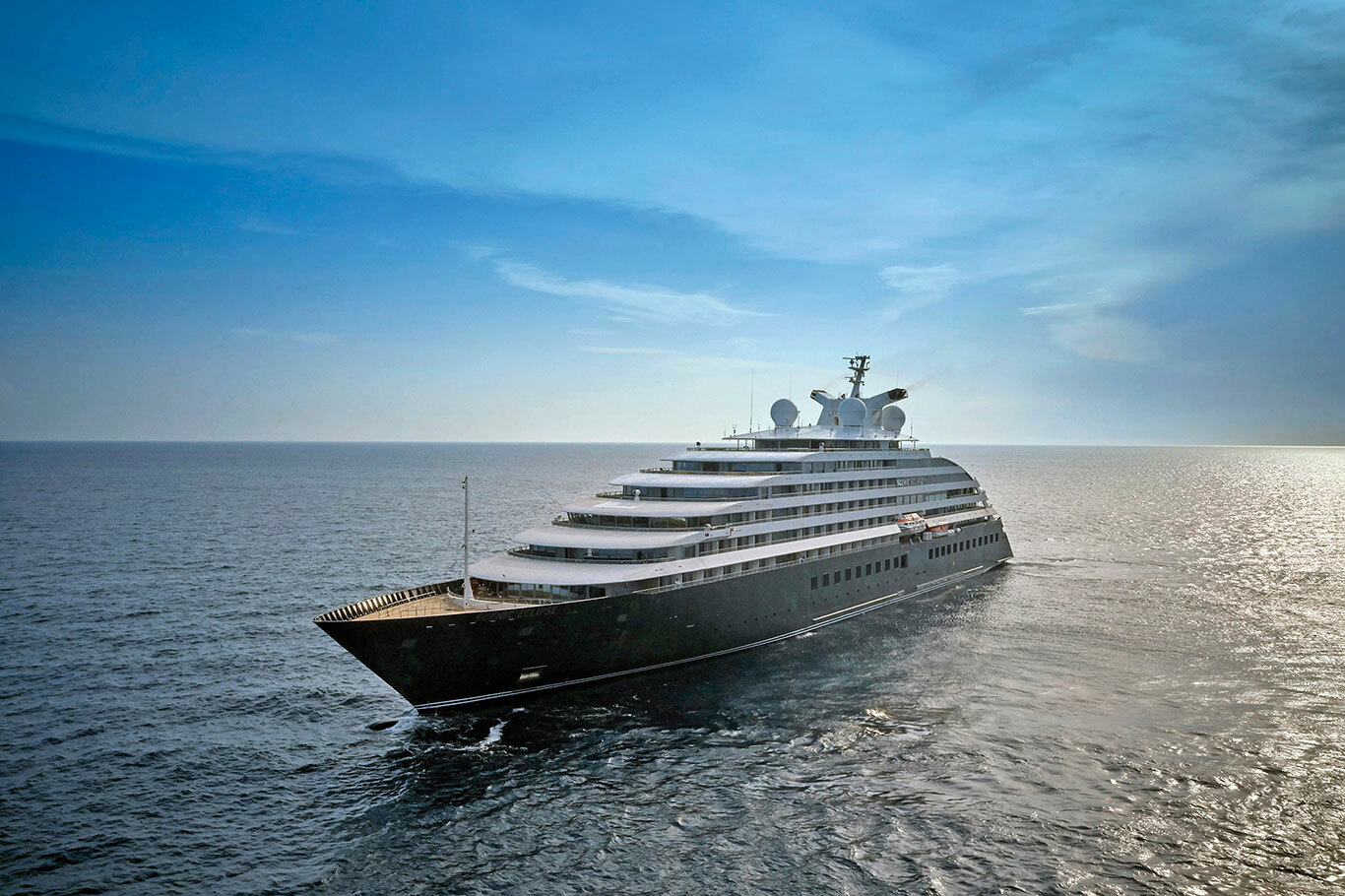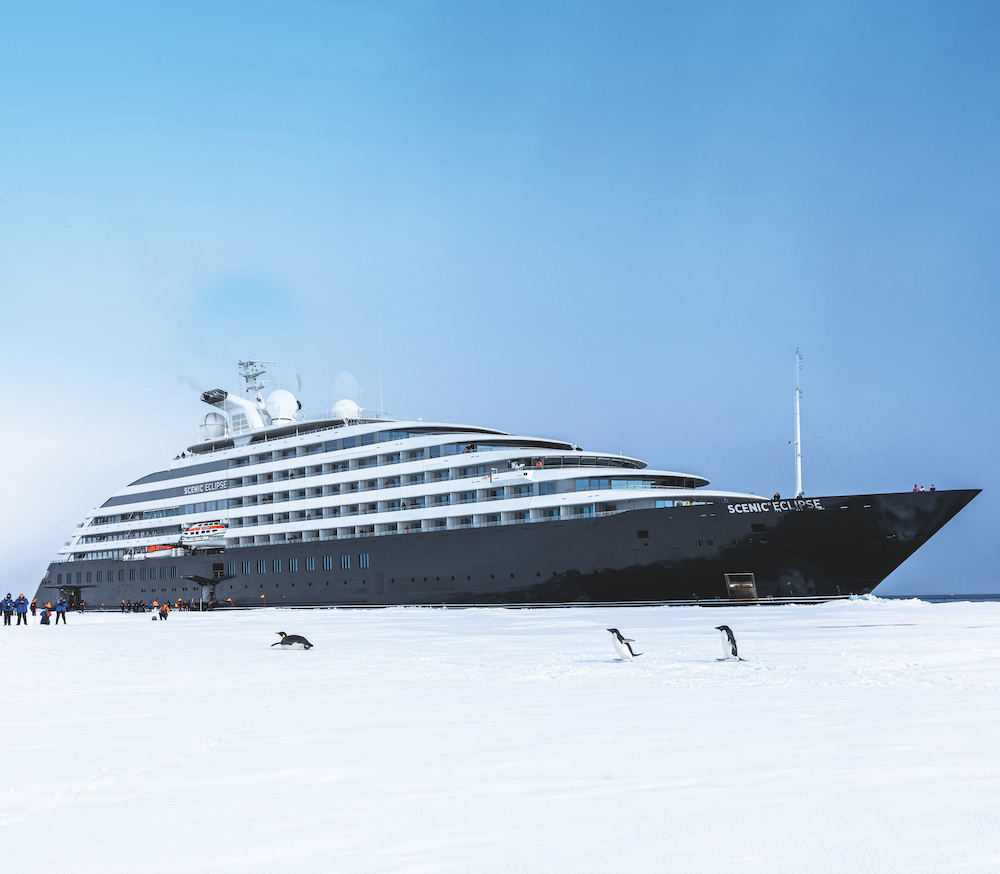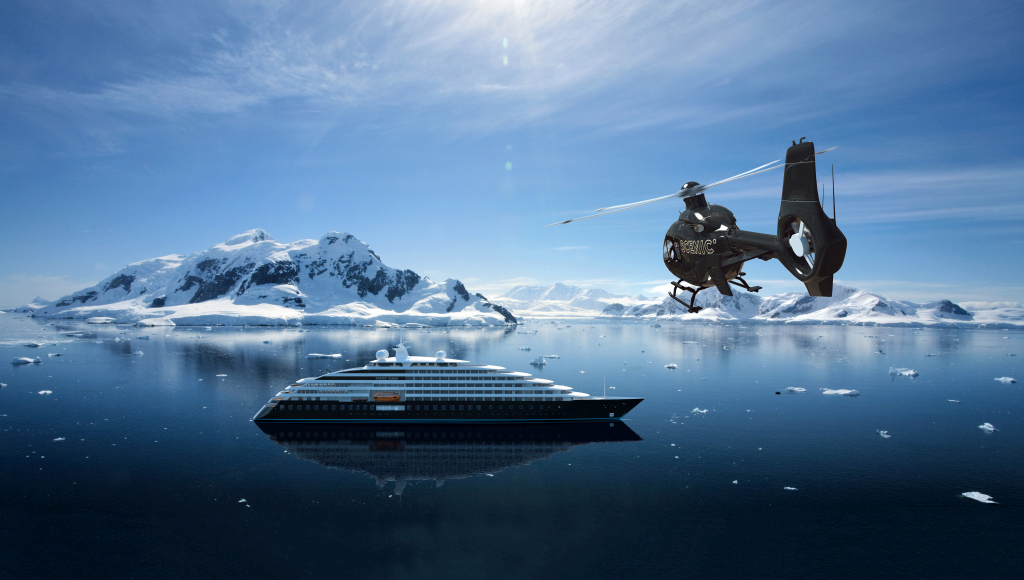 Sleep in style

Most luxury ships offer all-suite accommodations with ocean views and a majority of staterooms have a balcony. Easy access to the outdoors is especially important when you're sailing to places famed for their magnificent scenery, such as Alaska, Hawaii, the Caribbean, Chile, Norway and French Polynesia. They all also tend to be quite spacious and feature added luxuries such as a dressing table with magnifying mirror; a full tub and shower in a bathroom that's generally decked out in granite or marble; black-out curtains; and high-end toiletries from ultra-luxury brands such as Bulgari, L'Occitane, Ferragamo and Molton Brown.
Into the unknown
Smaller ships, including those in the ultra-luxury category, are able to visit places their bigger counterparts are simply unable to reach. In Alaska, that means remote spots such as Petersburg, Haines and Misty Fjords. In the Western Mediterranean, expect more exclusive ports such as Portofino and Capri. In Southeast Asia, look for exotic stops such as Indonesia's Komodo Island. Another good thing is that when luxury ships visit very popular ports, such as Greece's glamorous island Santorini, they usually plan it for a day and time when the village isn't overrun with tourists from the mega-ships. In a growing trend, ultra-luxury and luxury cruise lines also tend to overnight in popular ports so travellers can get a real sense of the place and enjoy both daytime and night time shore excursions.
Fine dining
Many renowned chefs have teamed up with ultra-luxury cruise lines to develop memorable dining experiences. For example, chef Thomas Keller – who boasts multiple Michelin-starred restaurants in the US – partnered with Seabourn to offer The Grill by Thomas Keller on all of the cruise line's ships. Chef Nobu Matsuhisa has a longstanding relationship with Crystal Cruises and created the Japanese-centric Silk Road, which is a popular favourite aboard Crystal Serenity and Crystal Symphony. Silversea's Le Champagne is a member of the luxury hotel and restaurant global fellowship Relais & Châteaux, while Parisian chef Jean-Pierre Vigato developed signature cuisine for Paul Gauguin Cruises.
Service with a smile
Ultra-luxury cruise lines go above and beyond to deliver the most personalised and attentive service, which is why they take great pride in their team of staff. In fact, such lines have rigorous training programmes for their crew, with each member being trained in the fine art of intuition, so that he or she can discern a passenger's desire before even being asked. Whether it be drawing you a bath prior to your return from a busy port day to cleaning your dress shoes on the morning of formal night, these little extras will be attended to without any need to ask. In addition, you can bet that luxury cruise staff members will do whatever they can to make your voyage special and personal.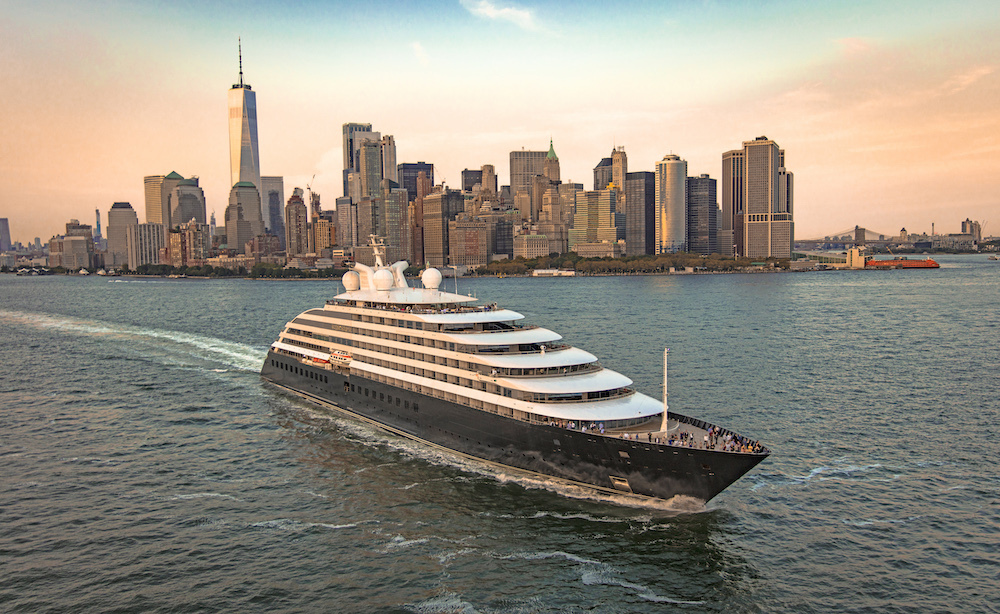 Scenic Eclipse redefines luxury cruising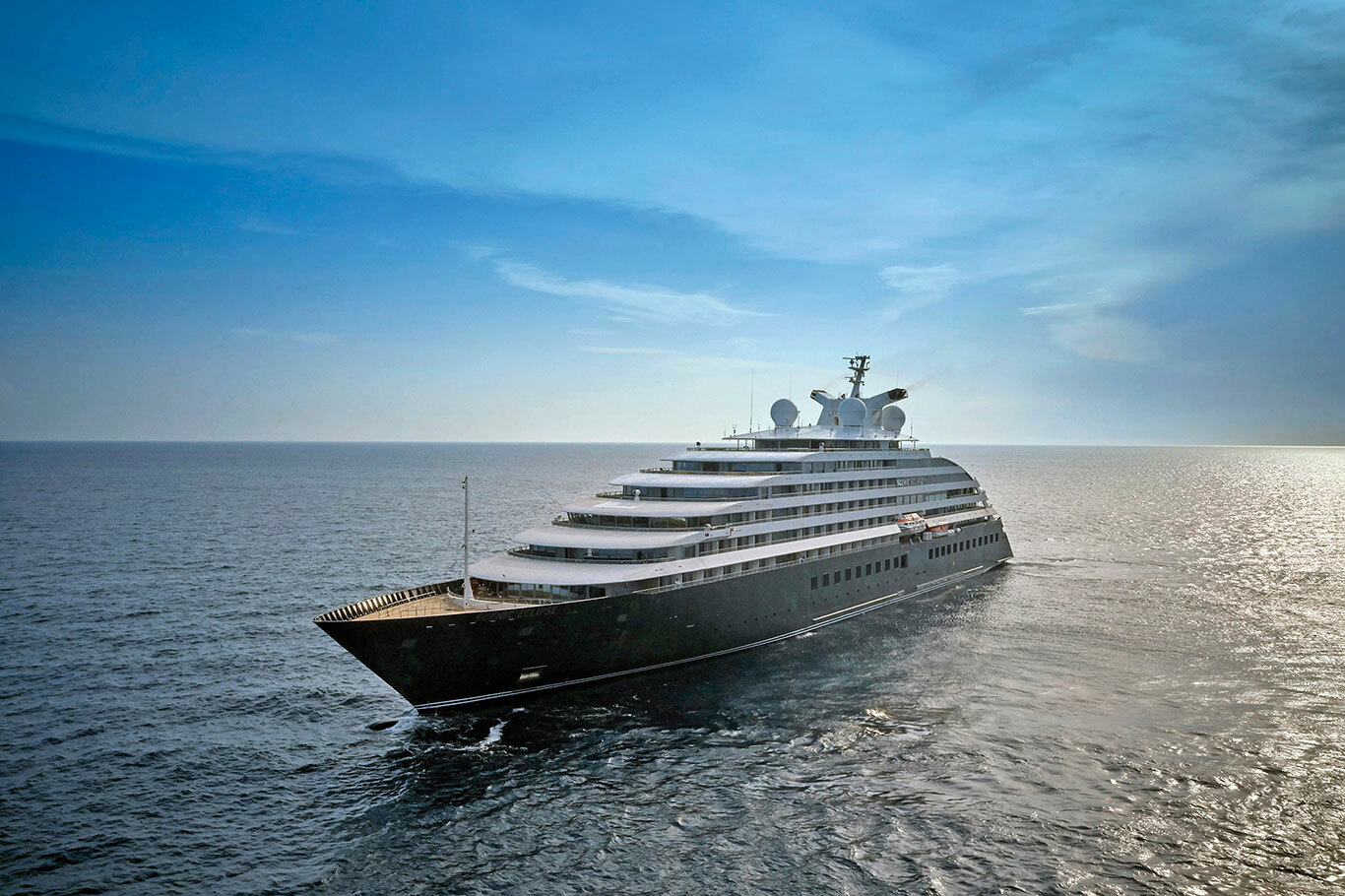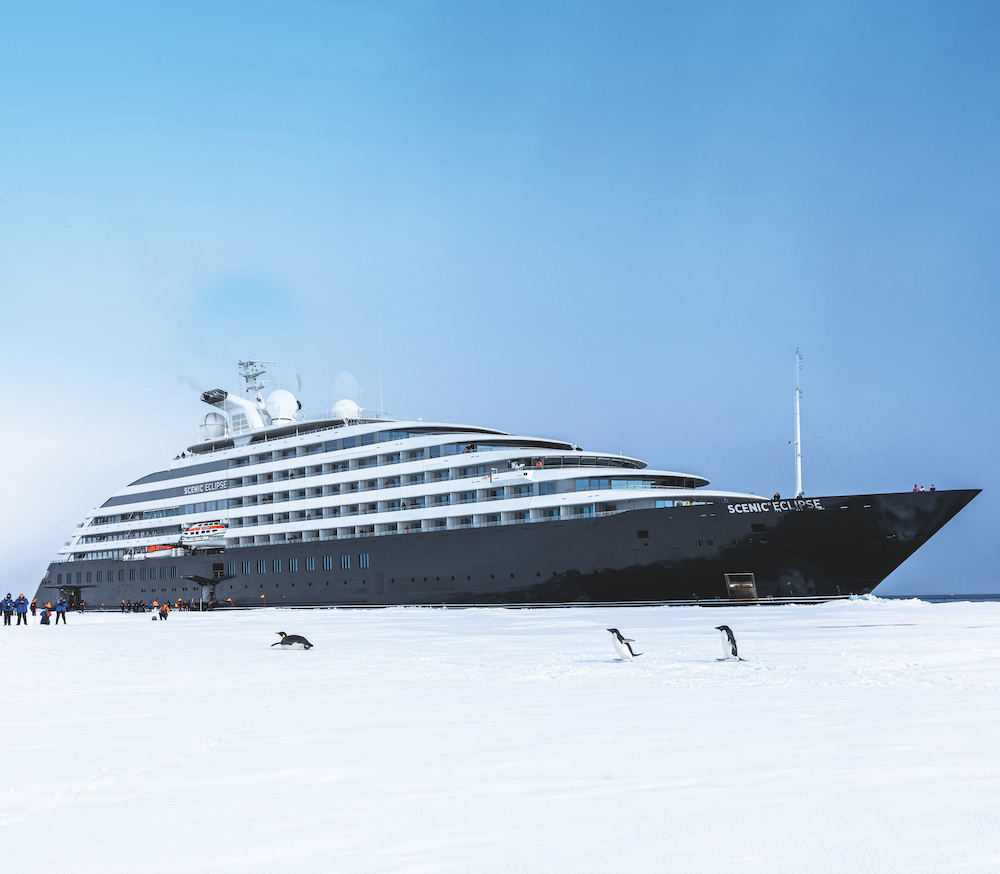 New Scenic Eclipse takes superyacht luxury to extremes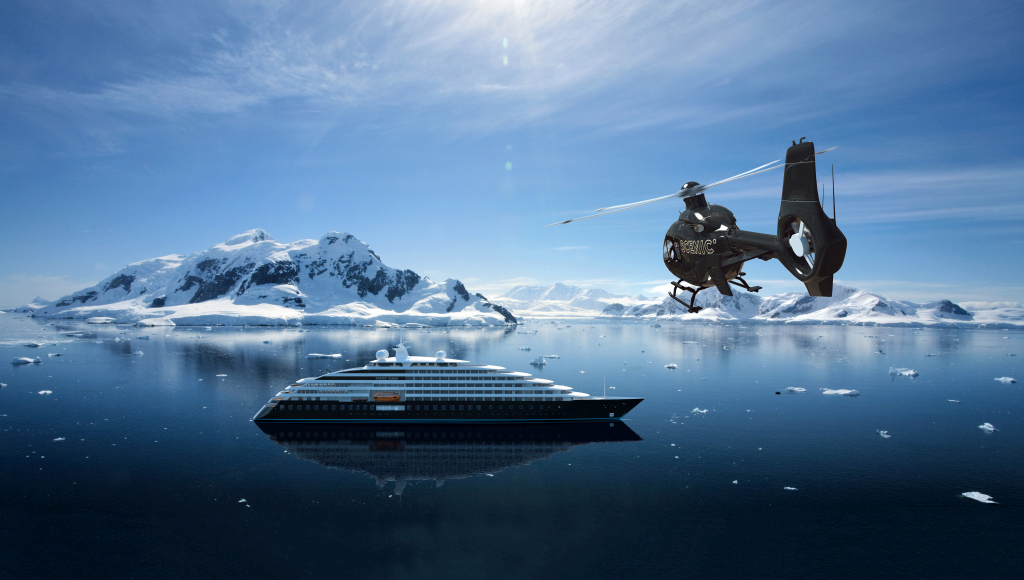 Helicopter, Scenic Eclipse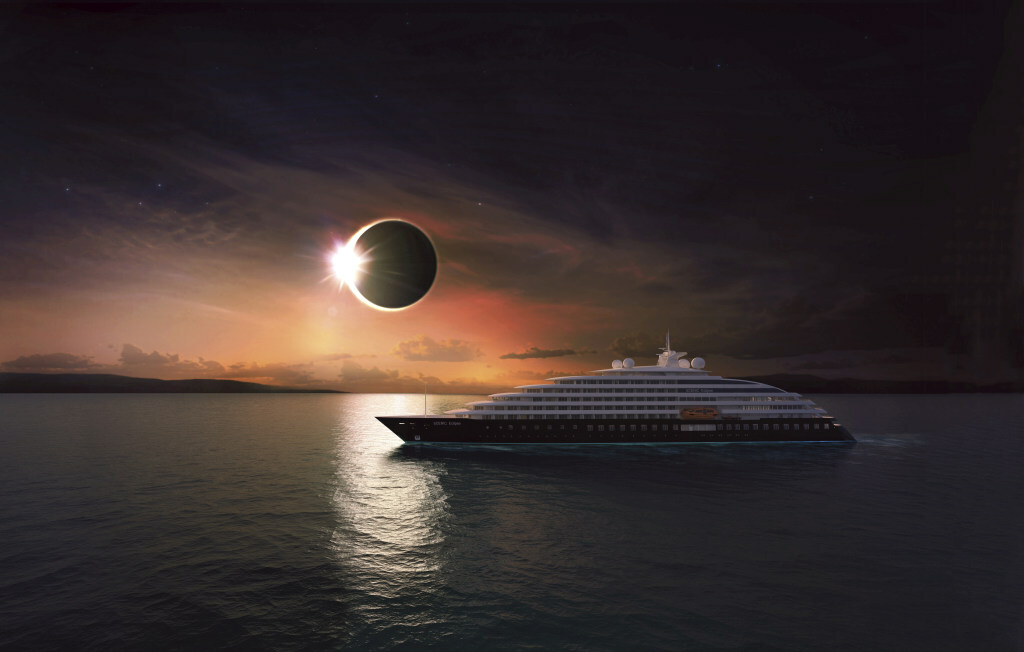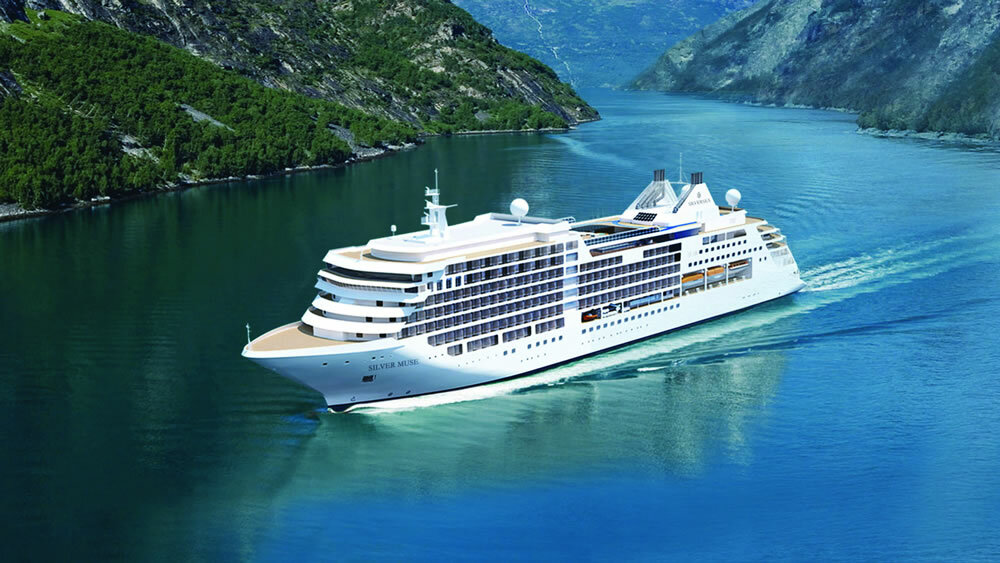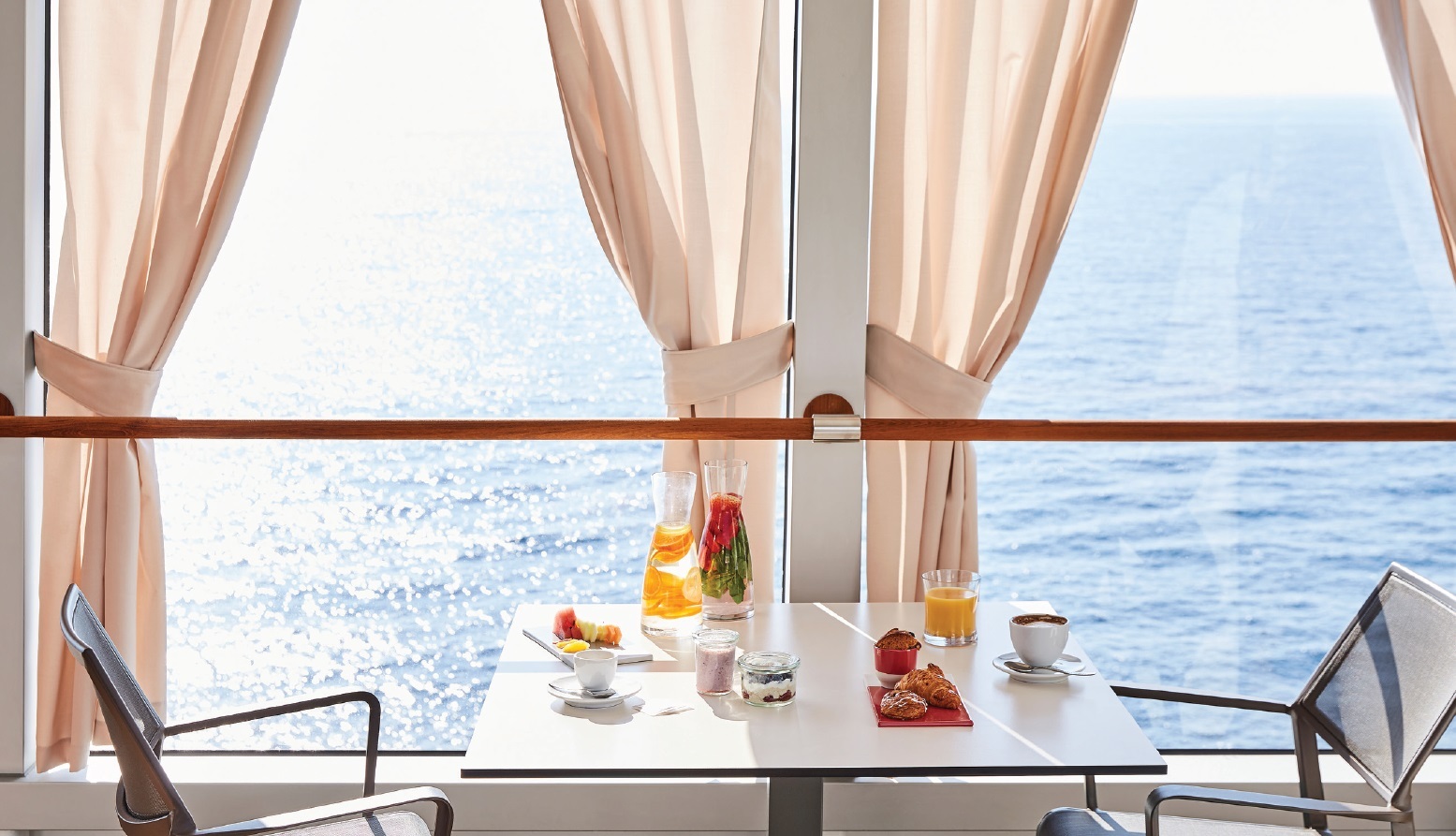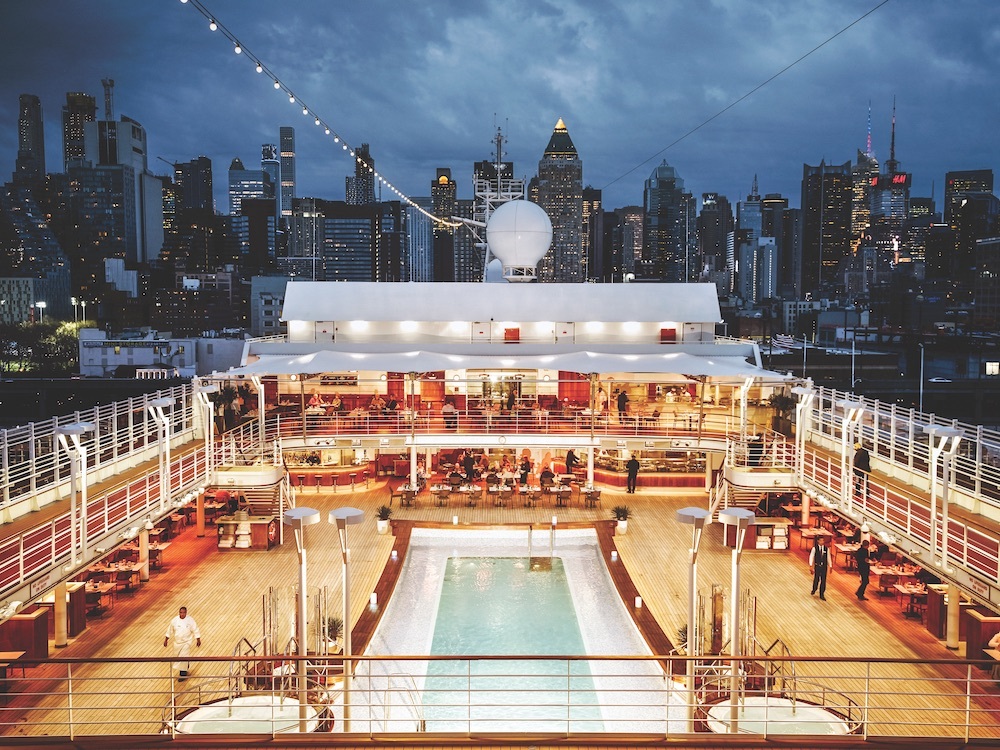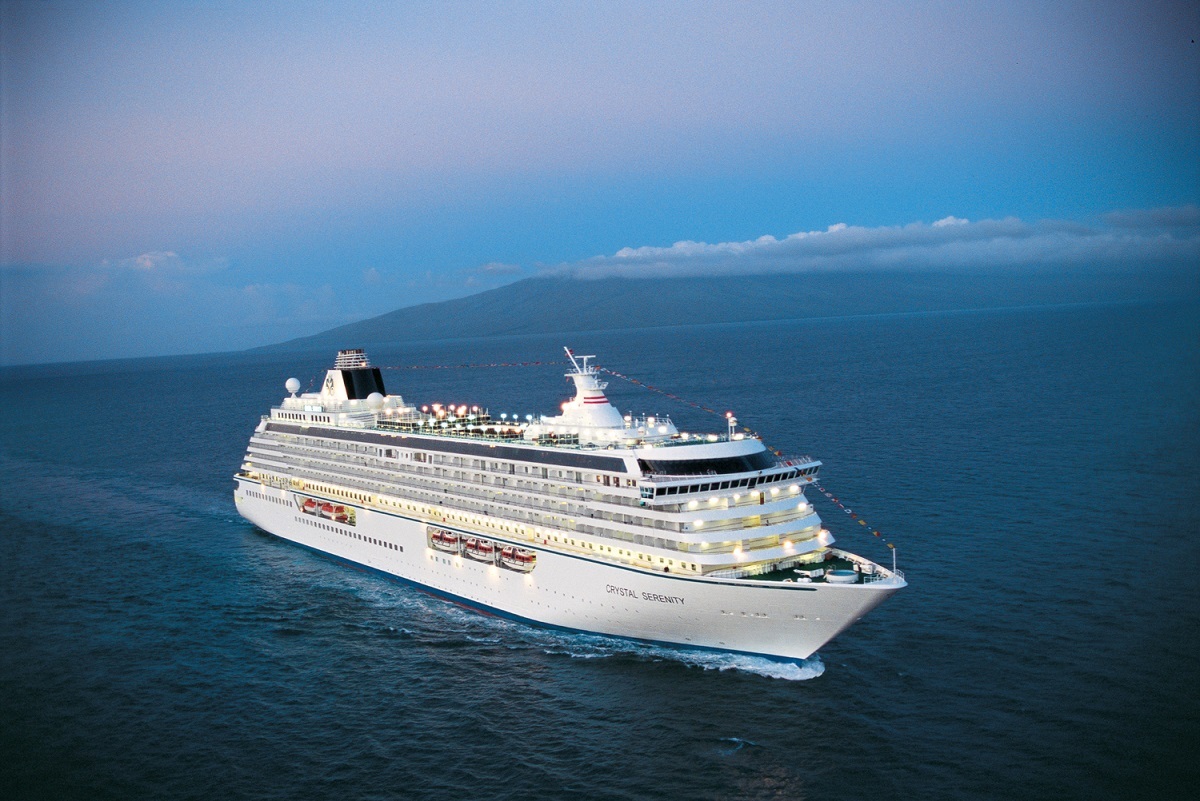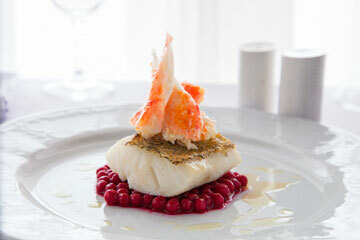 A delicious Mediterranean Sea Bass on a bed of beetroot and a risotto poached king crab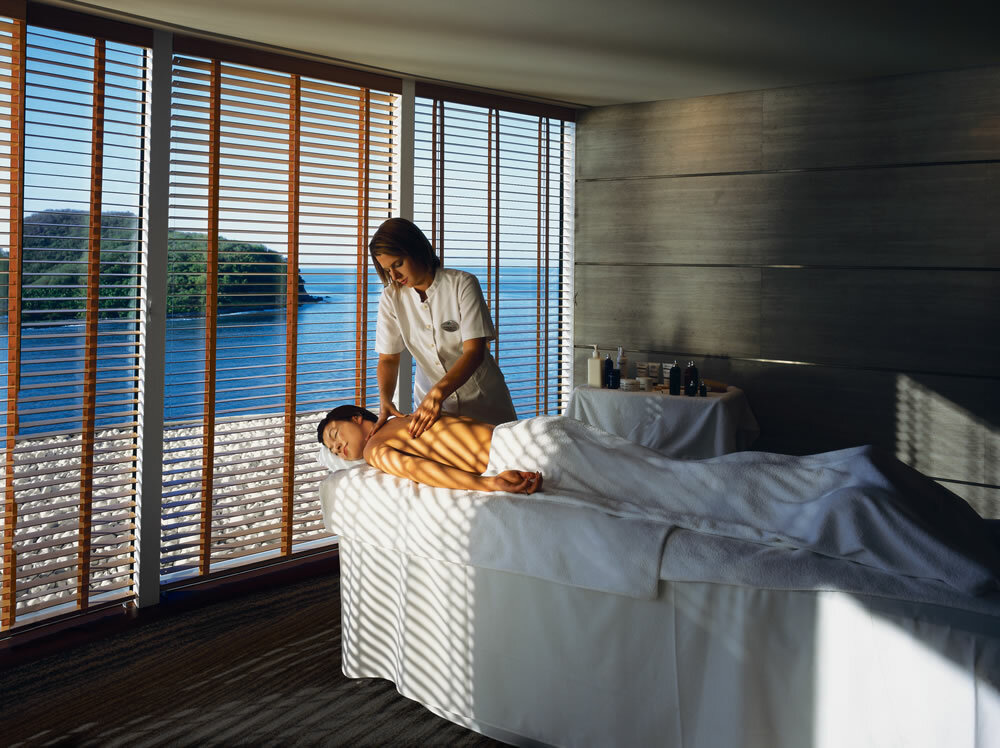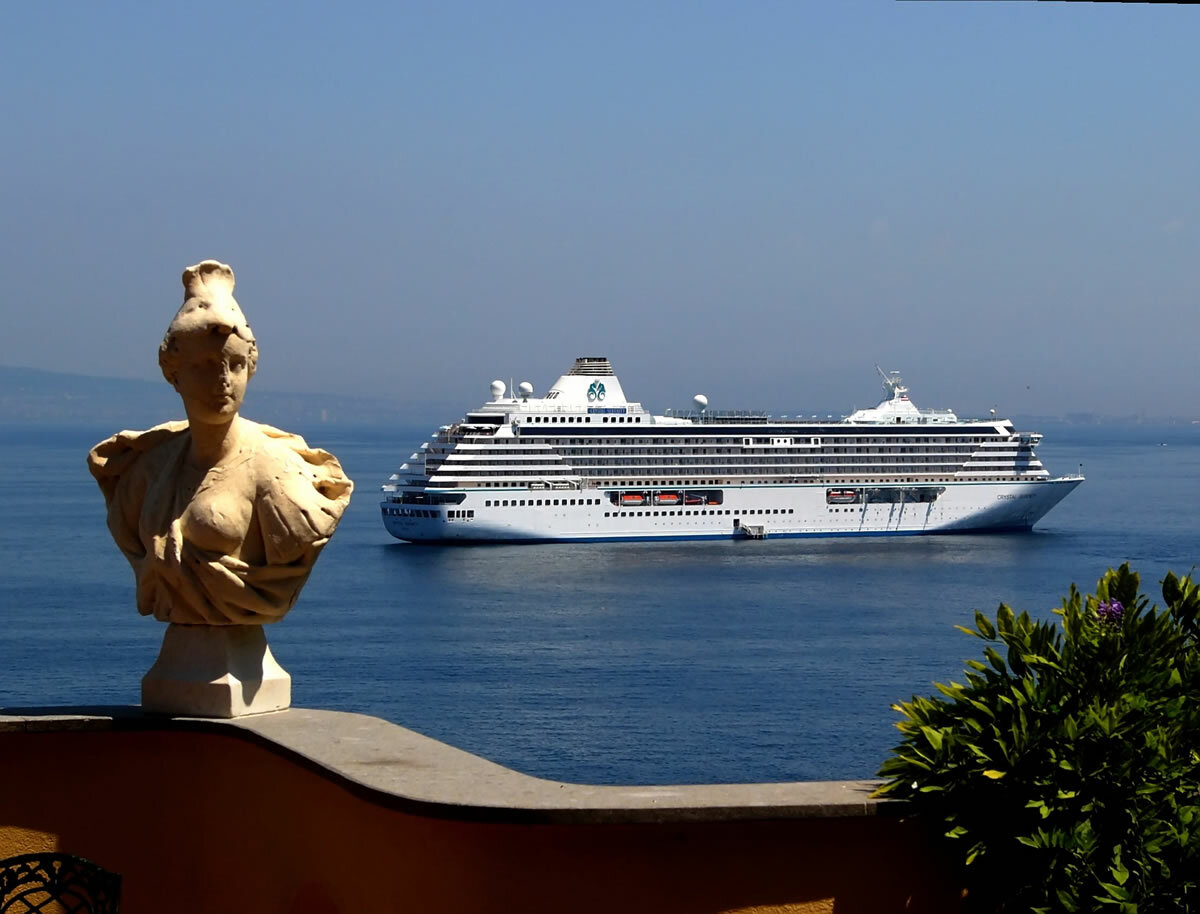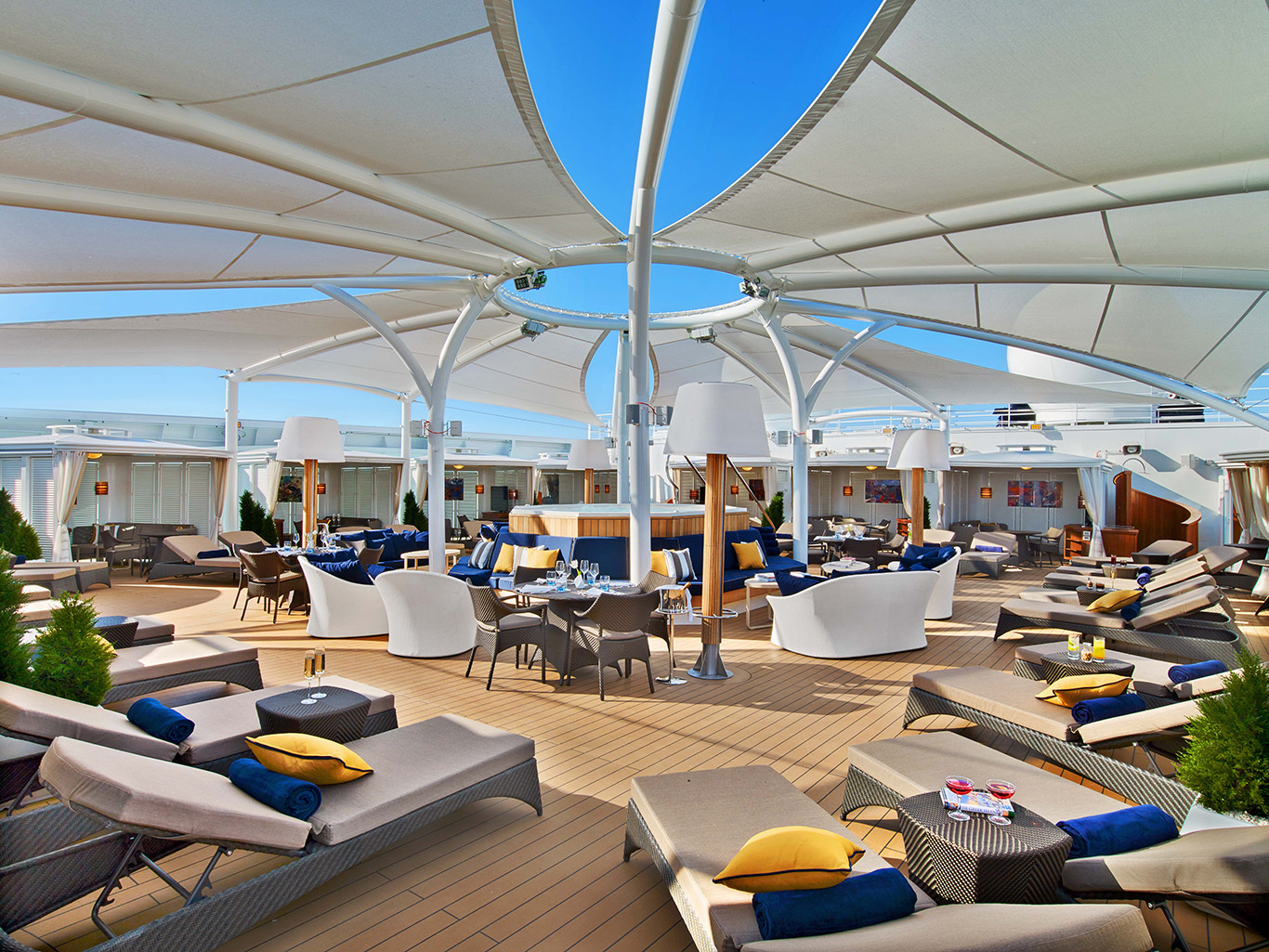 Seabourn Ovation, The Retreat exclusive sun deck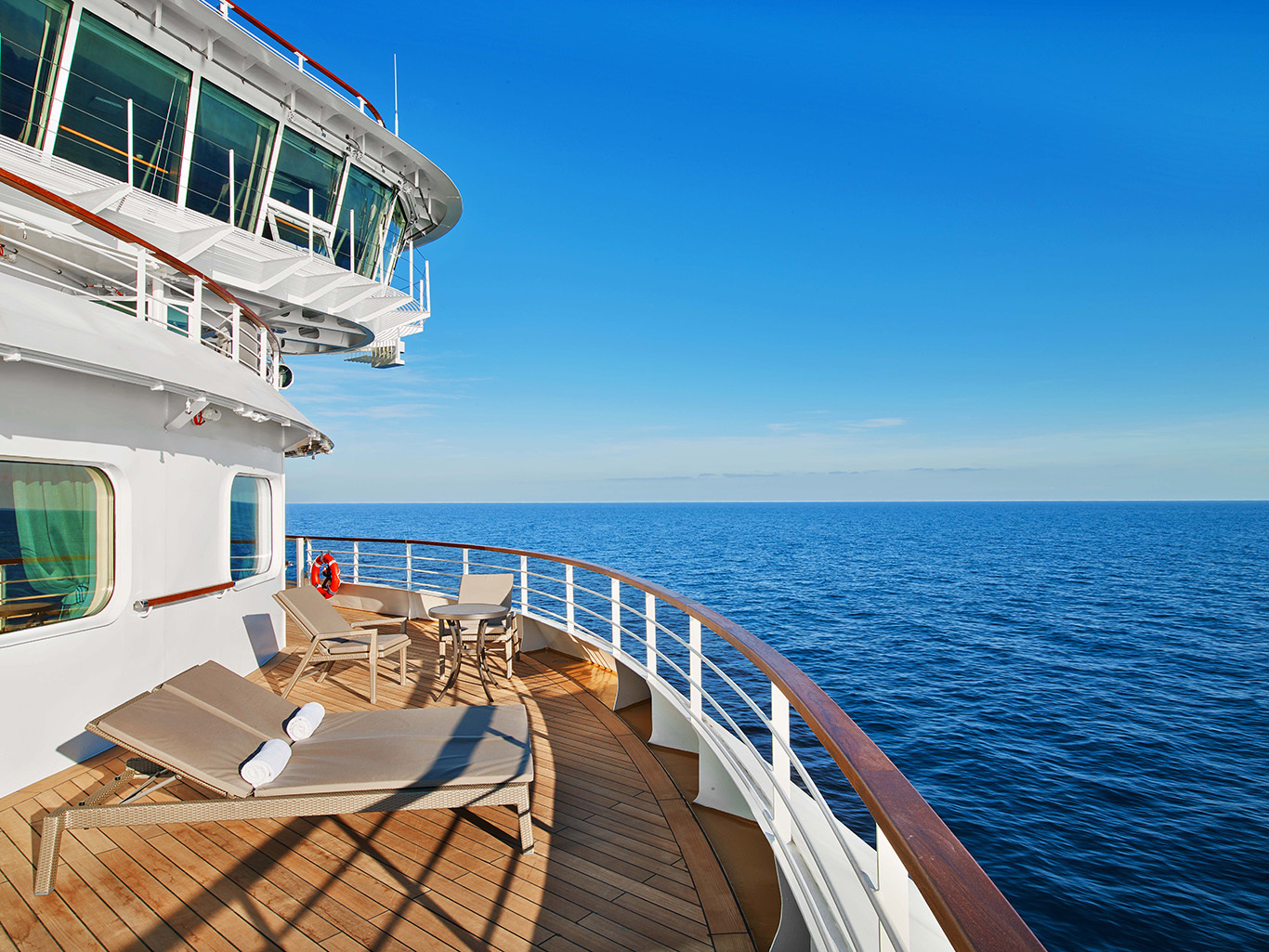 Seabourn Ovation. Signature Suite Veranda