Far East River Cruises
From China's magnificent Yangtze River to the lush Mekong Delta and the mystical Irrawaddy, the waterways of Asia offer a rich bounty of scenic beauty, vibrant cultures, delicious cuisine and ancient sights. Threaded like veins throughout the continent, the network of rivers enable cruisers to glide through fascinating countries including Vietnam, Cambodia and Myanmar on the journey of a lifetime. Shop Old Hanoi's markets, feel your jaw hit the floor when Angkor Wat's splendour first looms into view and discover silk towns, lush rice paddies and colourful floating markets, while watching the horizons unfold over the gently flowing water.
Why choose Asia river cruises
The Mekong River seamlessly links China, Myanmar, Cambodia and Vietnam together, making Far East river cruises the ideal way to discover the history and culture of these fascinating nations. While cruising the region can indeed take you into sprawling metropolises like Beijing and Shanghai, travelling by river also means you'll get to discover remote, rural corners that few travellers get to see. In Vietnam, for instance, 70 per cent of the population lives in rural areas, making it impossible to experience the real soul of the country unless exploring by boat. Viking River Cruises, ROL Cruise and Emerald Waterways all offer excellent itineraries traversing the Yangtze River and Mekong Delta on the best Far East cruises.

Find your ideal Asia cruise
Far East Asia cruises: Best countries
China
The Yangtze River is the longest river in Asia and the third longest in the world. To sail along its waters is to pass through a kaleidoscope of jungles, gorges and futuristic cities, pulling back the curtain on a country which is both ancient and brand new all at once, making it a great destination on Far East cruises. From Shanghai's glistening skyscrapers and Beijing's cable cars whizzing skyward for aerial views of the Great Wall to the fascinating Terracotta army standing to attention in the city of Xi'an, you'll want to see it all. China is also home to the Giant Panda, and you really can't beat that. See the smudge-eyed beauties for yourself at the panda house in Chongqing city zoo, which operates a panda breeding programme in an attempt to boost the endangered species.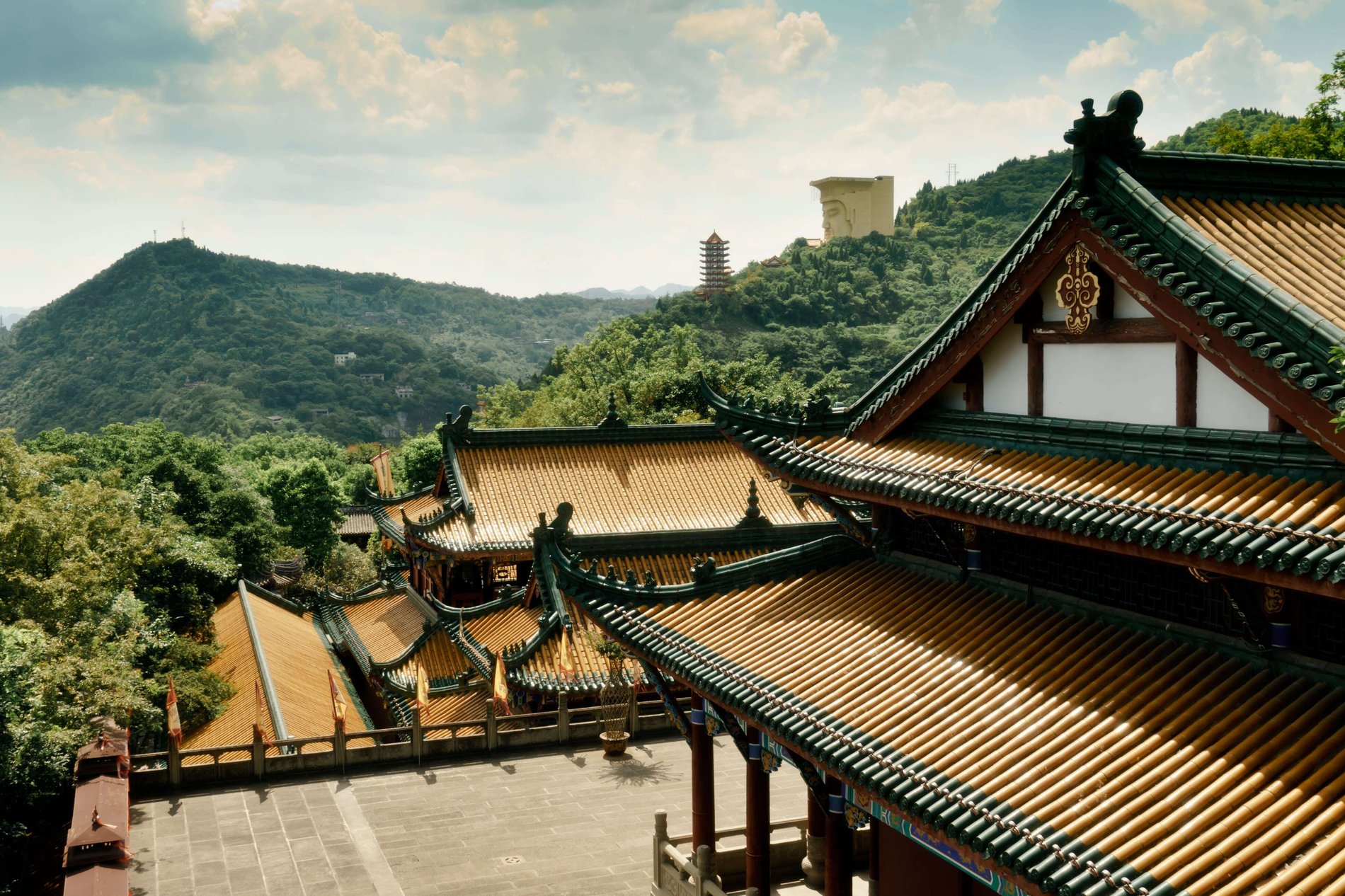 Vietnam
Home to floating markets, fabulous pho, and more than 15 million rice farmers, Vietnam has an industrious spirit all of its own. You'll find it in Ho Chi Minh City (formerly Saigon) amongst a curious blend of French and Chinese architecture. And you'll feel it in the busy streets of its capital Hanoi, where the city's Old Quarter hosts vendors plying everything under the sun. Visit the fascinating underground Củ Chi tunnels used by the Viet Cong soldiers during the Vietnam War and dive into the many street food delicacies as you make stops on cruises around the Far East.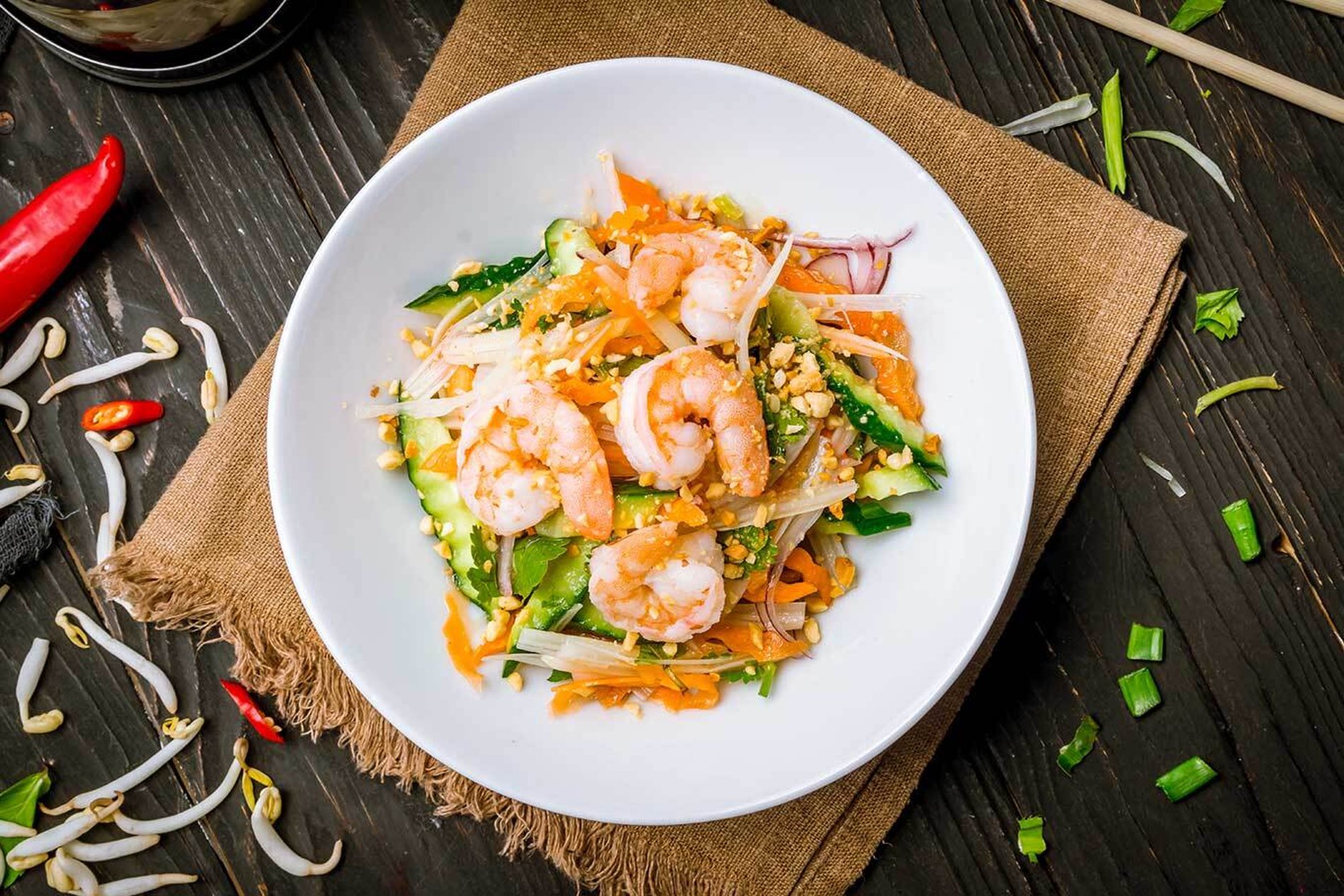 Cambodia
Crumbling, moss-covered ruins, ancient temples choked with vines and home to some of the most magical sunsets on the Mekong, Cambodia is the gem in South East Asia's archaeological crown. The magical Angkor Wat sprawls out over more than 400 square km and has watched over these lands since the 12th century. On a Far East river cruise, you won't have to look far for a history lesson as underpinning Cambodia's extraordinary natural beauty and artistic accomplishments are the haunting echoes of the Khmer Rouge regime. Contemplate the tragedies that took place in the Killing Fields or visit one of the many museums and monuments that reveal just a little of what people endured here as recently as the 1970s.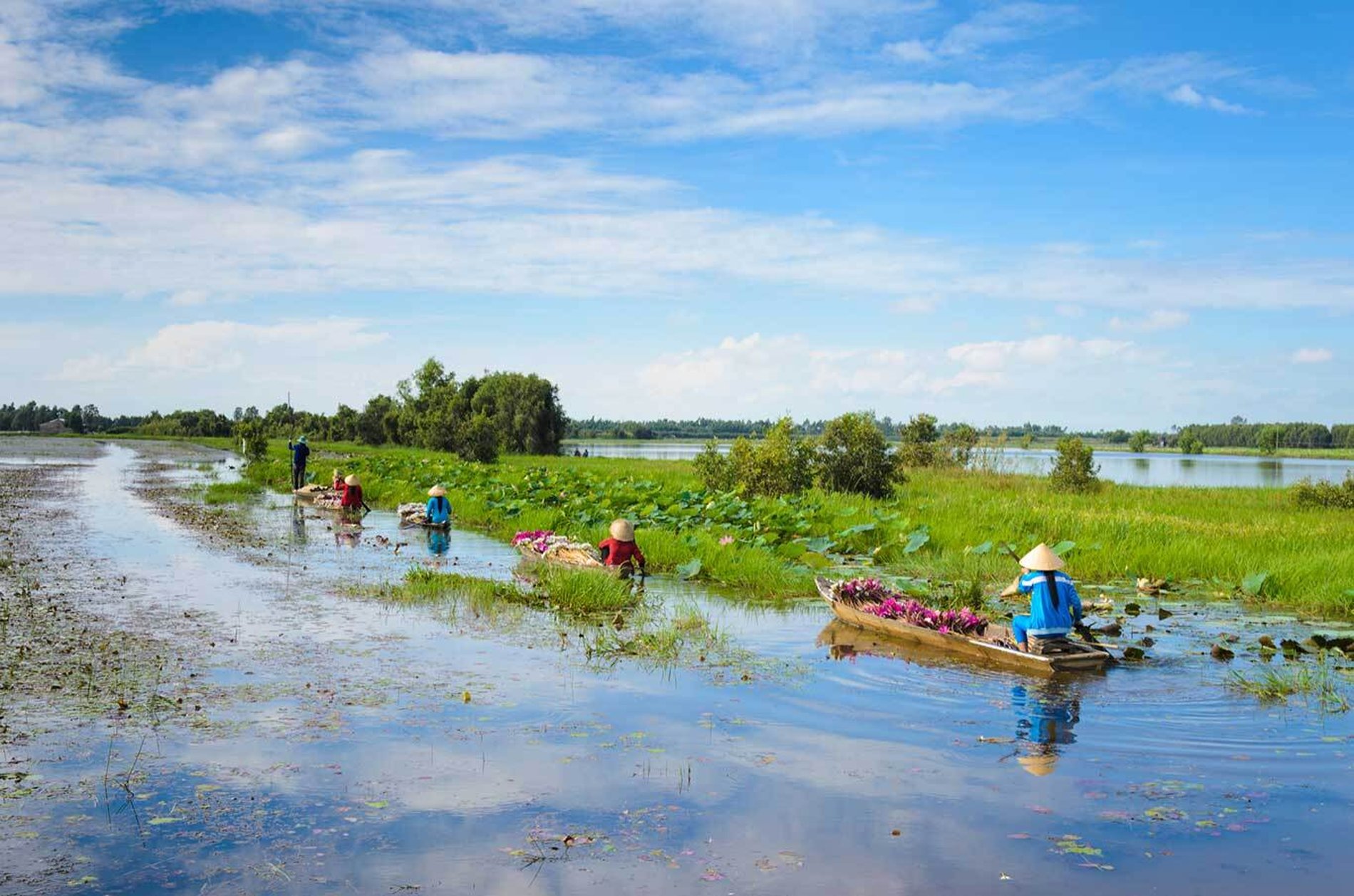 Myanmar
The life force of Myanmar, once known as Burma, is unquestionably the mystical Irrawaddy River. From its waters you can glimpse wooden fishing boats bobbing, peanut farmers going about their business and people saying a quiet prayer at one of the thousands of temples lining its riverbanks. Away from the water, there are royal palaces, teak wood monasteries and marble pillars inscribed with Buddhist scripture to explore. On luxury Far East cruises, don't miss the towering Shwedagon Pagoda in Yangon, the country's largest city, or the incense-wreathed Mahamuni Pagoda in Mandalay, where each morning, devotees brush the teeth and wash the faces of golden Buddha statues inside.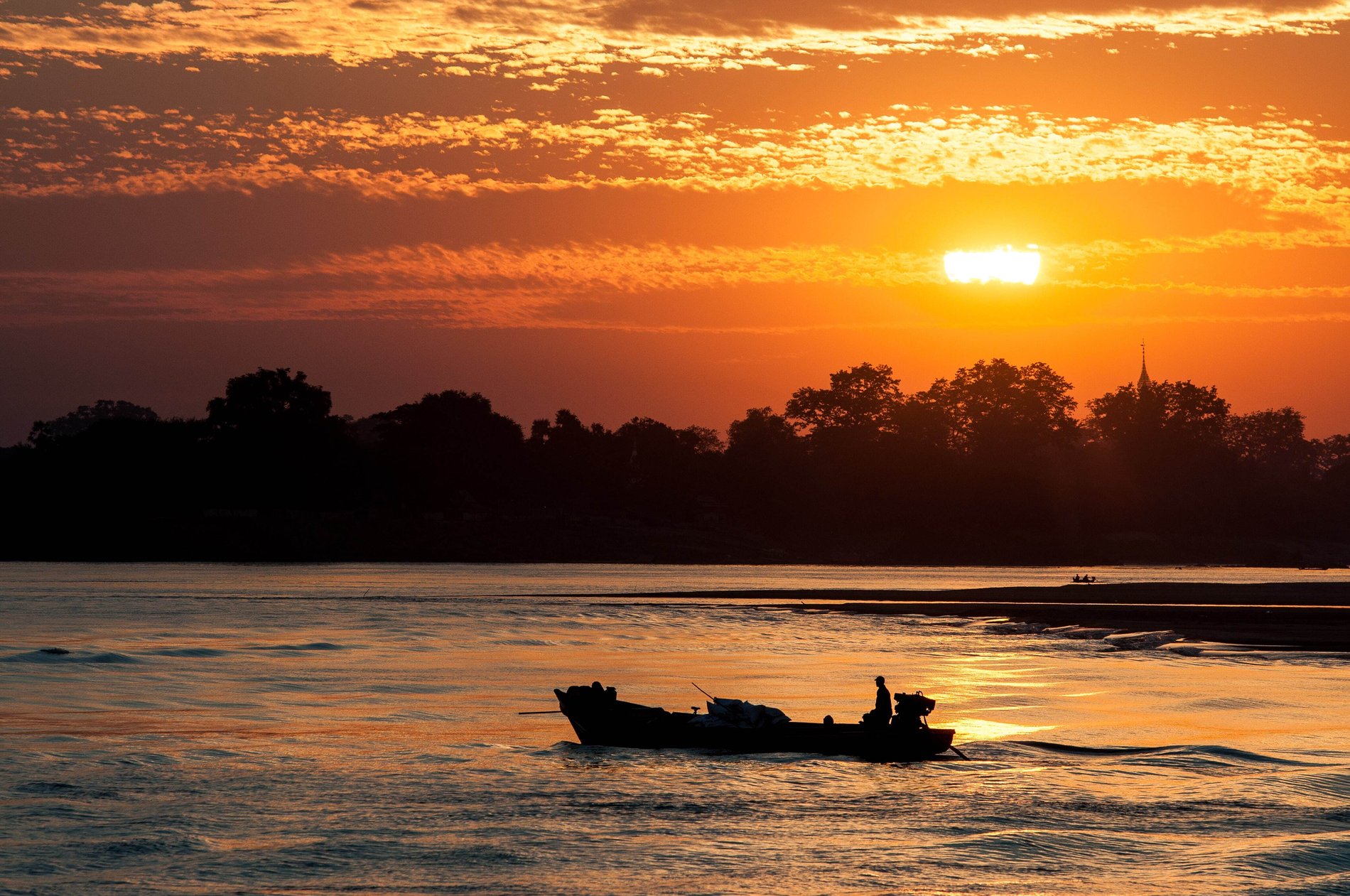 Far East Asia cruises: Best places to visit
Beijing (China)
The immense, chaotic city of Beijing has seen so much change over the last three thousand years it's almost inconceivable. The capital of six ancient Chinese dynasties, it's where visitors can see the Great Wall, the Forbidden City and the Ming Tombs or feast in the 60,000 plus restaurants which fill the busy streets. Whether snacking on insects in Donghuamen Night Market, or sipping cocktails in a rooftop bar above the city lights, you can't help but be enchanted by this captivating city on a stop on a Far East river cruise.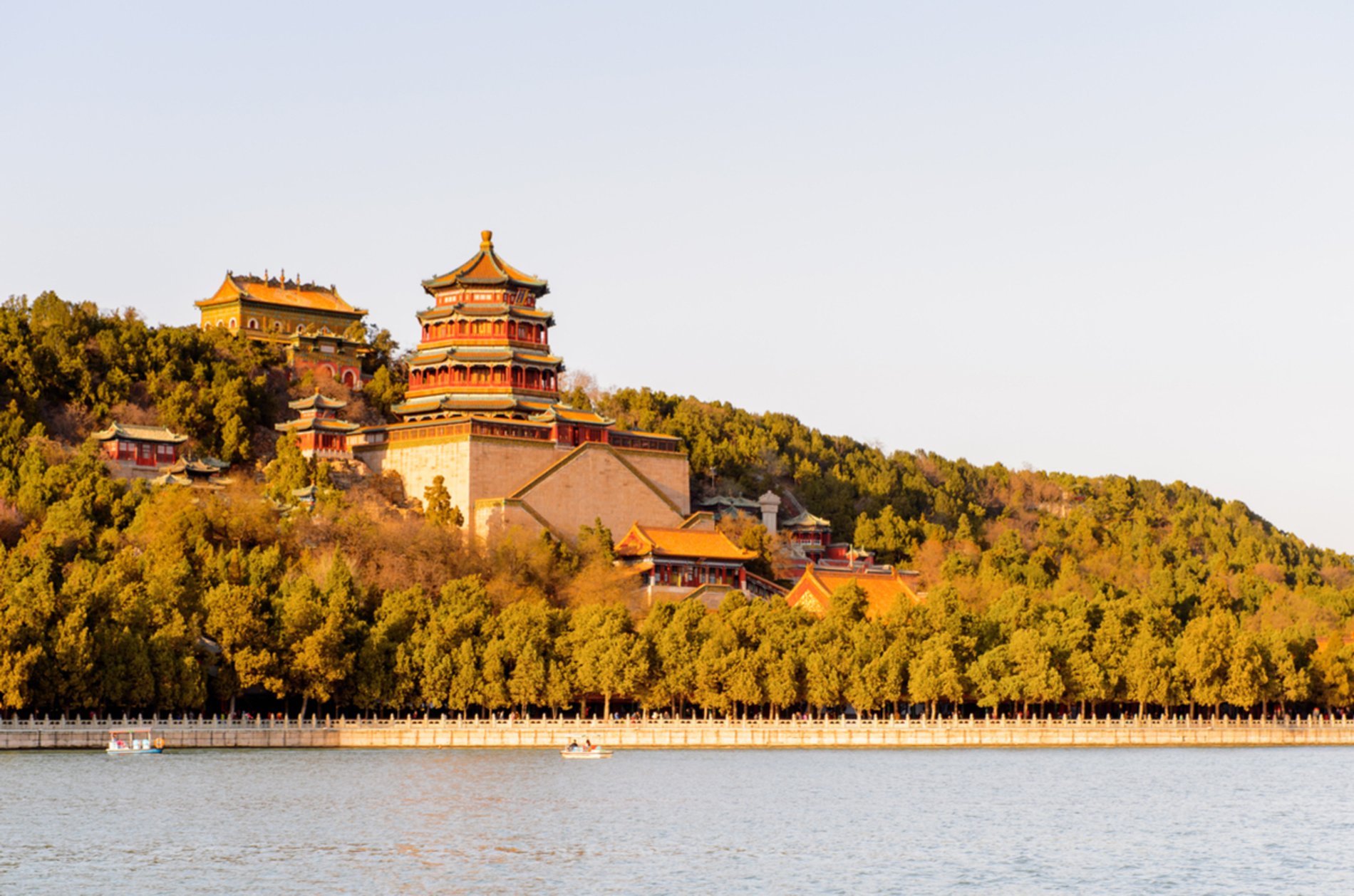 Shanghai (China)
Home to more than 20 million residents, the sprawling city of Shanghai is China's biggest financial hub. At its heart is the Bund, a riverfront promenade lined with grand European-style buildings from China's colonial past on one side and futuristic skyscrapers on the other. Check out traditional Chinese art in the Shanghai Museum, get lost in narrow streets crammed with shops, curiosities and food stalls or relax amongst the fish ponds and towering trees of the Yuyuan Gardens, a quiet oasis in the maelstrom, on the best Far East cruises..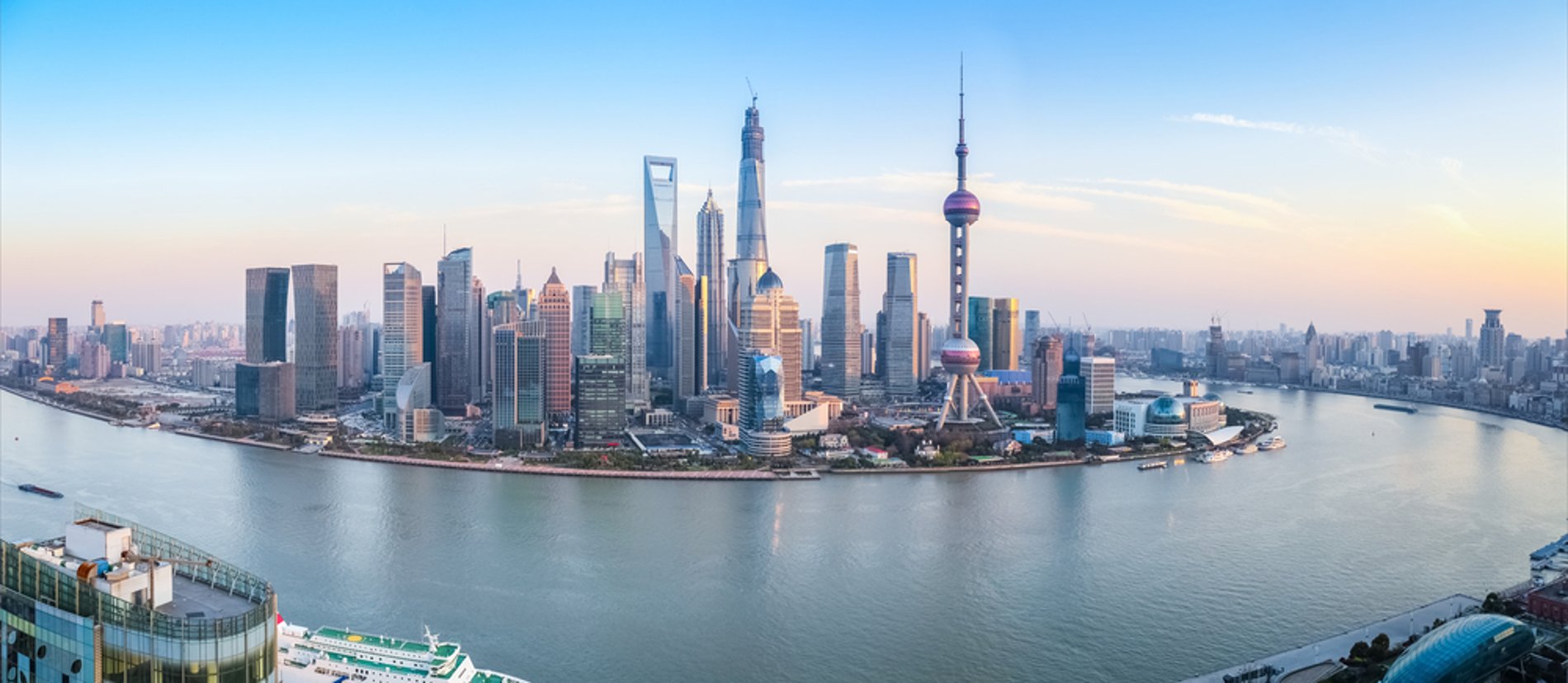 Siem Reap (Cambodia)
Most Mekong River itineraries start at Siem Reap, thanks to its close proximity to Angkor Archaeological Park, home to the iconic Angkor Wat temple. More than 400-square-kilometres of ancient ruins still stand here, including thousands of temples, each with their own individual charm. Seek out the enormous faces carved into the rock of Bayon Temple, look for the fairytale-like Ta Prohm, overgrown with thick tree roots, and marvel at the intricate carvings of elephants, Buddhas, dragons and warriors on the impressive Banteay Srei. Arrive early to avoid crowds.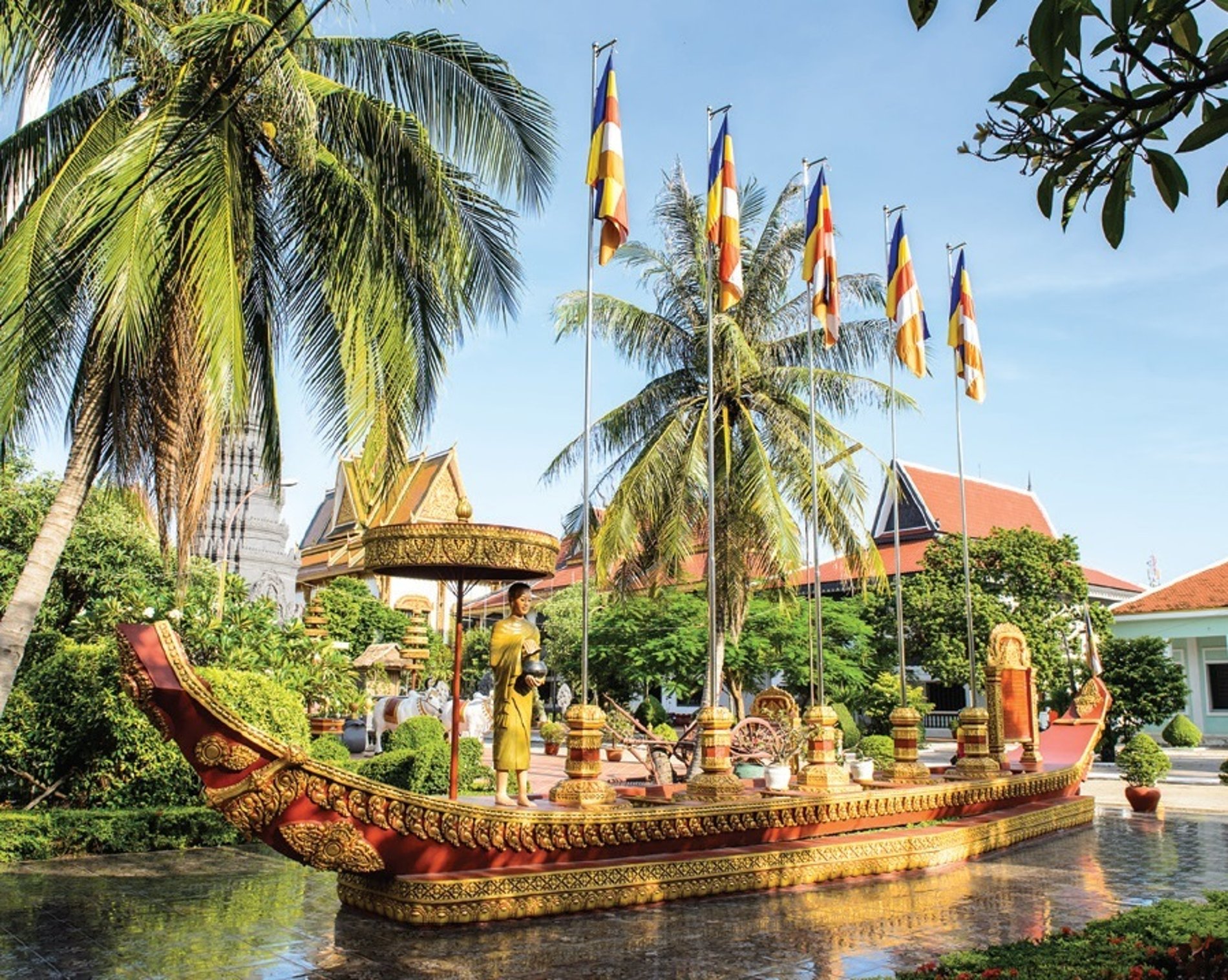 Phnom Penh (Cambodia)
Cambodia's capital city sits at the junction of the Mekong and Tonlé Sap rivers, with a skyline dominated by the wonderfully ornate Royal Palace. Stroll through its manicured grounds down to the riverside Silver Pagoda, with its floor covered in gleaming silver. Learn about Cambodian silk weaving on a visit to nearby Koh Dach (Silk Island), and don't leave Phnom Penh without paying respect to the victims of Pol Pot's despotic Khmer Rouge regime at the Killing Fields, now a place of peace. Learning more about this dark chapter in Cambodia's history is an absolute must on Far East cruises.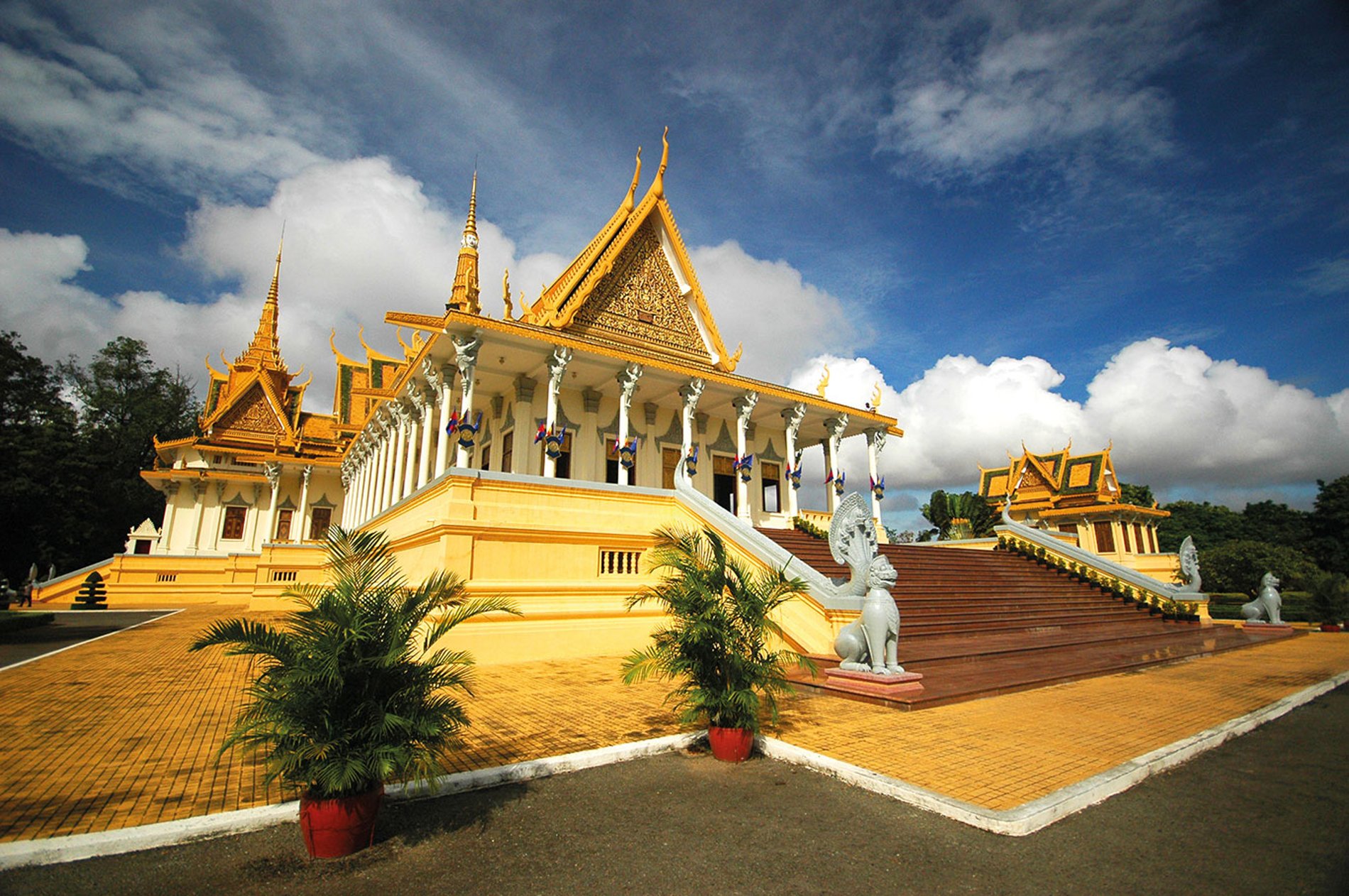 Ho Chi Minh City (Vietnam)
The largest city in Vietnam, Ho Chi Minh is a riot of colour and commerce; a magnetic mix of French colonial architecture, bustling food stalls, spiritual temples and gleaming high-rises. Must-see sights in this city off of cruises around the Far East include the Jade Emperor Pagoda, the chaotic Ben Thanh Market and neon backpacker street Bui Vien. Ho Chi Minh City was one of the main focal points of the Vietnam War, and the legacy of this turbulent period is best experienced at the city's War Remnants Museum, where you can peruse aircraft, weapons, tanks, documents and records from both sides of the conflict.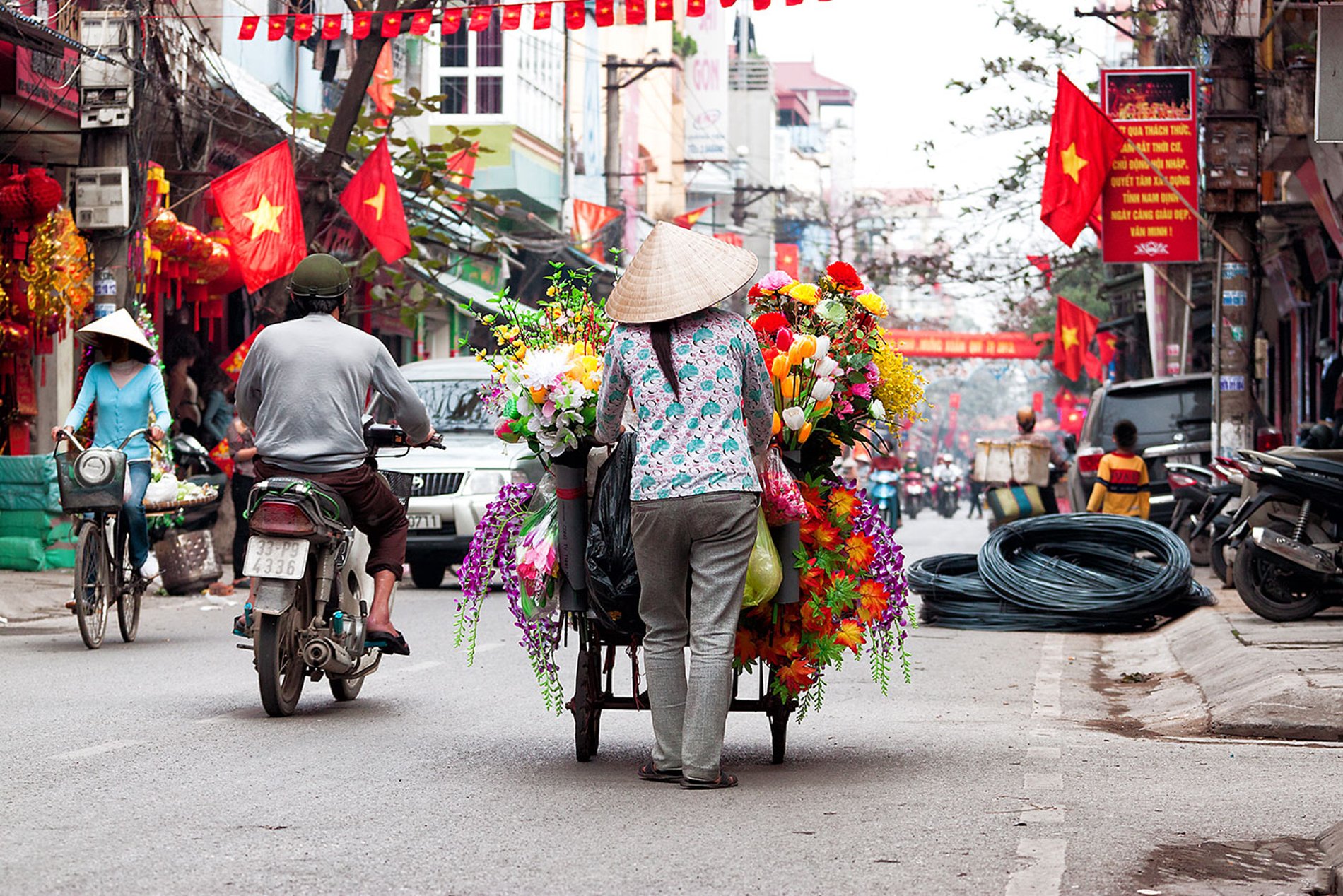 Hanoi (Vietnam)
The blaring horns and frenetic energy of Vietnam's capital can be overwhelming. But for every hurtling scooter and clamouring street vendor, there are a handful of more peaceful pursuits to explore. Take an early morning stroll around Hoan Kiem Lake to watch pensioners perform Tai Chi. Or learn the ancient art of water puppetry, long associated with Hanoi. If all else fails, give yourself over to the city's 50 or so bustling markets, and browse embroideries, wooden carvings and Hanoi's famous lacquerware plates and vases, made with mother of pearl.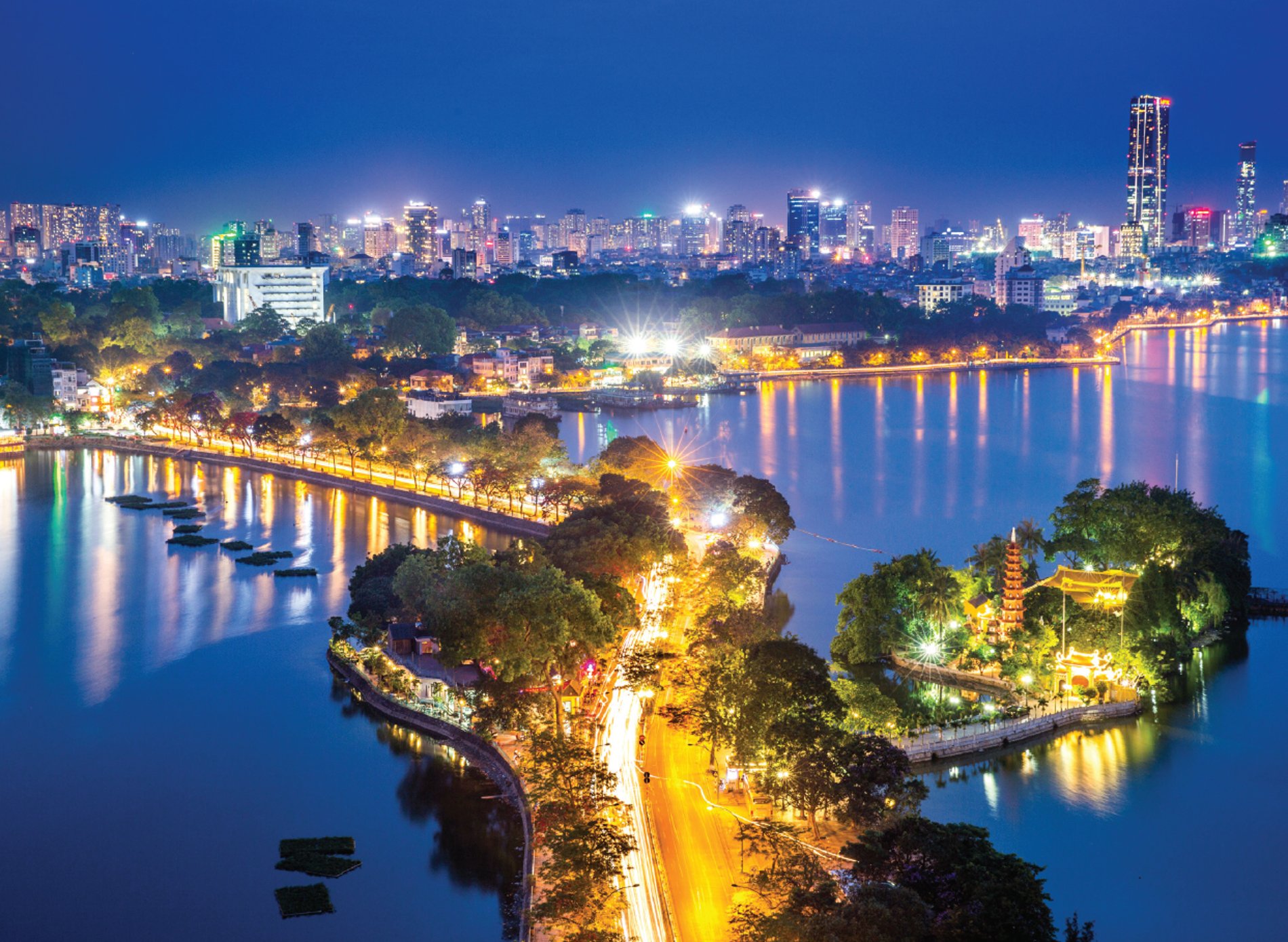 Bagan (Mynanmar)
Tucked away on a curve of the Irrawaddy River, Bagan is known as the 'City of Temples' for good reason. Thousands of ancient temples and pagodas dot the plains along the eastern bank of the Irrawaddy River and it makes for an unforgettably scenic view, especially at sunrise or sunset. Off of your Far East river cruise, hire an e-bike to explore the dusty trails between the temples. Or experience the splendours of Bagan from above on a hot-air balloon ride above terracotta temple roofs. Be sure to shop for Burmese handicrafts at Mani-Sithu market before reboarding your river boat.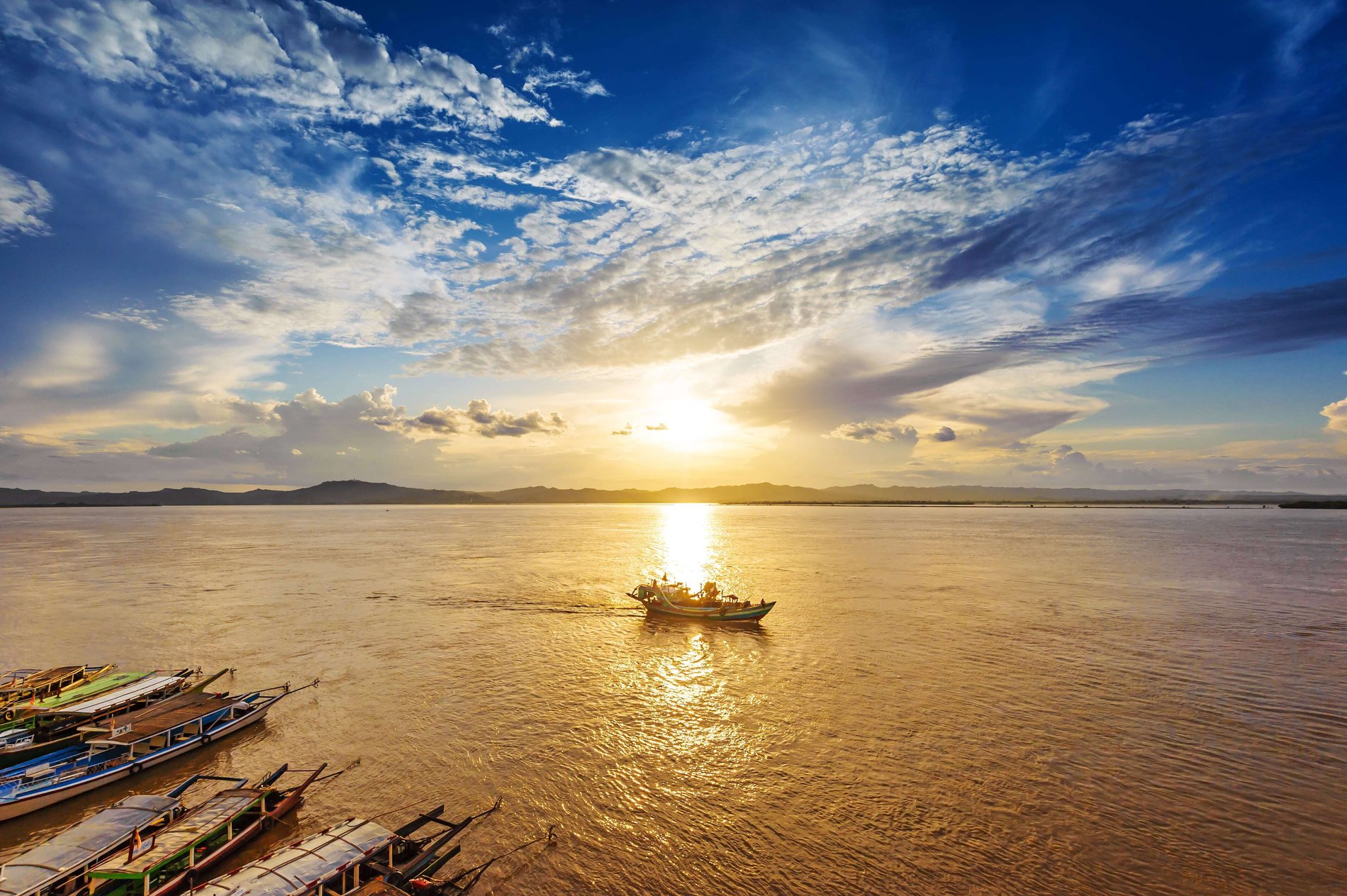 Iconic ports
Far East Asia cruises: Top experiences
Visit floating markets
A way of life for Mekong Delta dwellers, these floating hubs of industry are a must-see on Far East cruises. Picture a hive of low-slung boats laden with brightly coloured fruits, fresh juices, armfuls of blooming flowers, and that morning's haul of fish or crabs. Pull up alongside a vendor and watch them ladle a bowl of steaming hot noodle soup and pass it over to you. Don't be shy, make sure you slurp loudly like a local.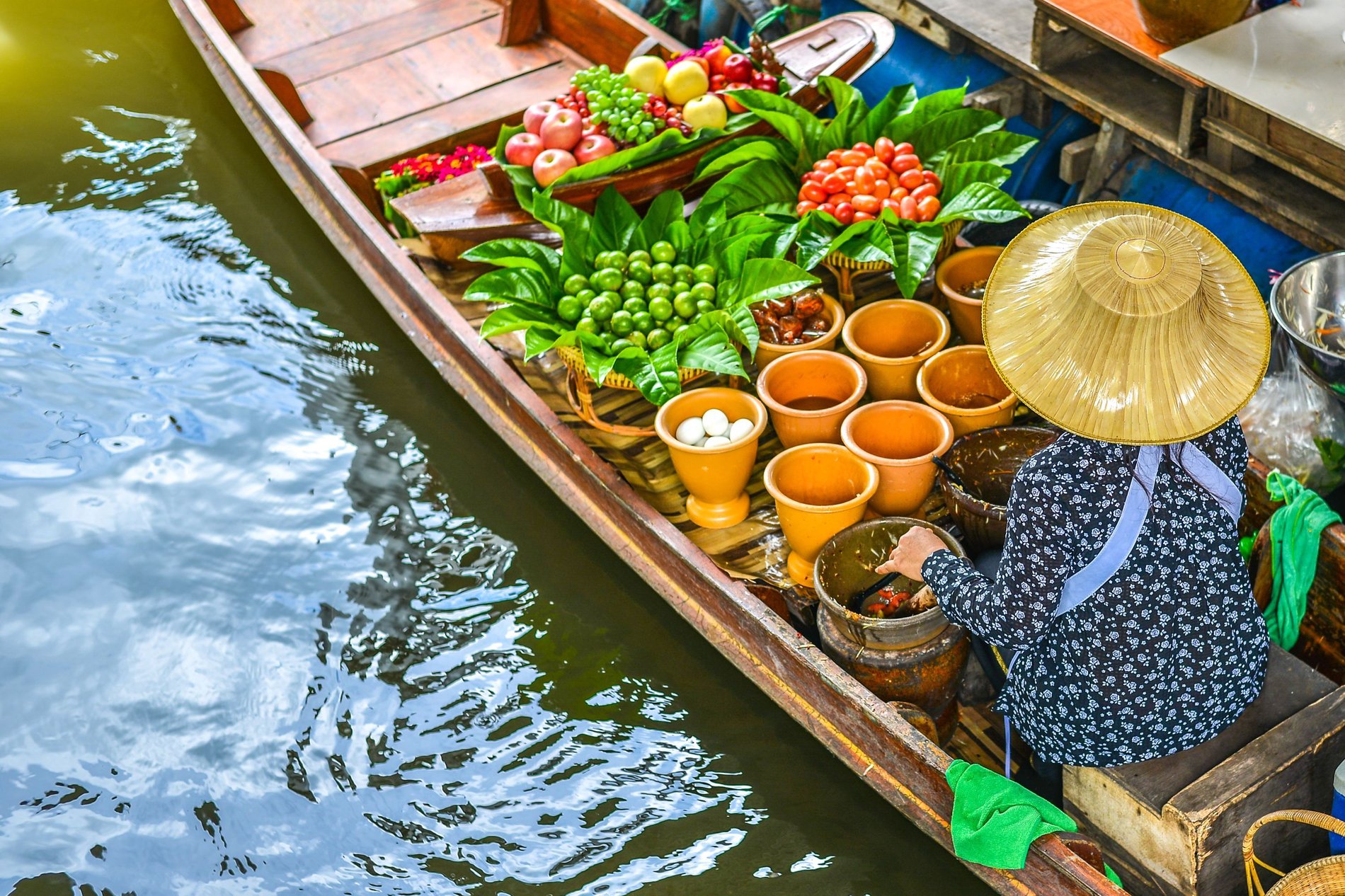 Go temple hopping
Though there's no shortage of temples to be found in the Far East, no two are the same. Whether gilded with gold and silver, carved into ancient rock or decorated with elaborate etchings and symbols, nothing connects you with the rich spirituality and ancient past of this region quite like watching the sunrise over these fascinating monuments and imagining the centuries of people who have prayed, hoped and given thanks here.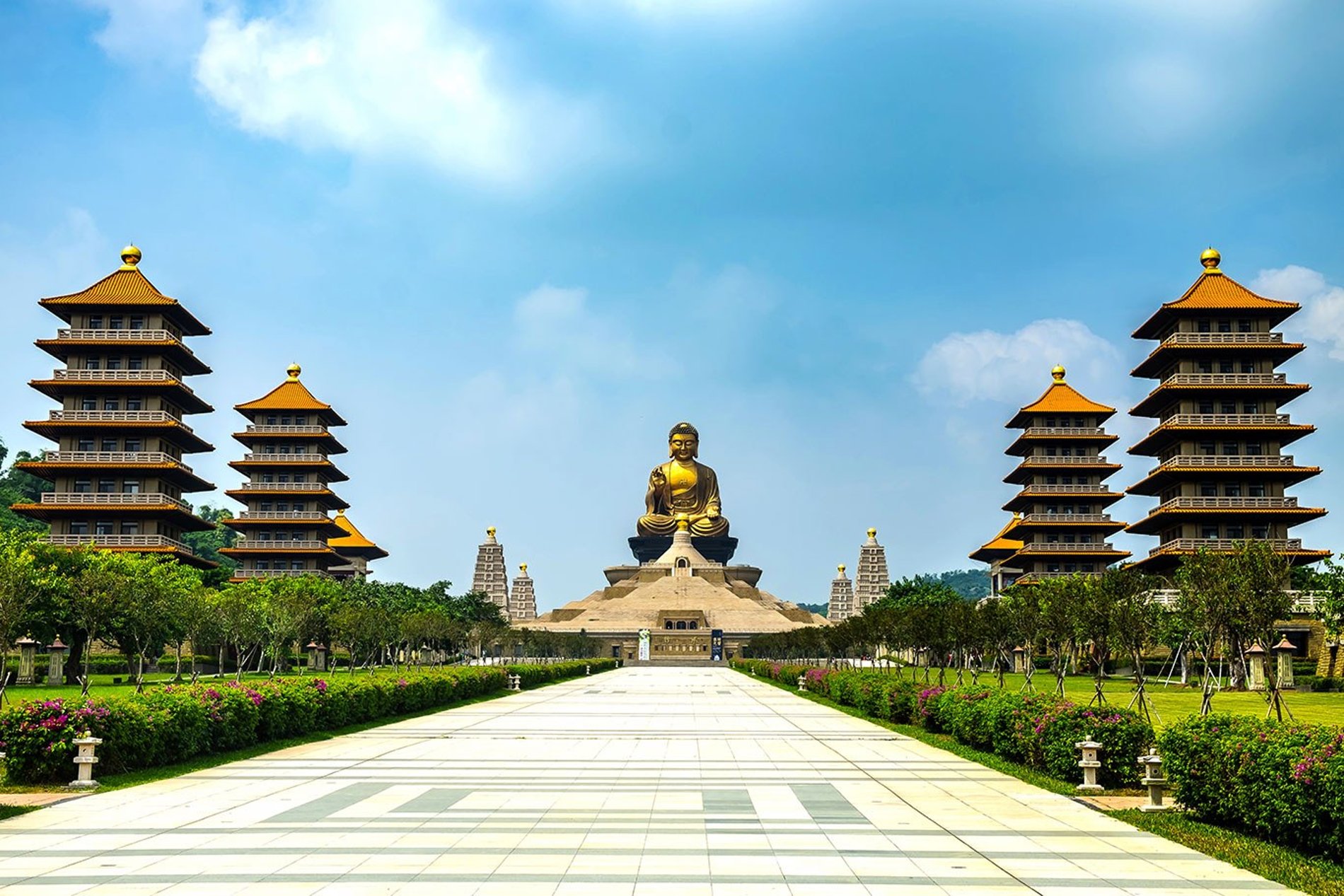 Marvel at rice paddies
Rice has been the staple food here for thousands of years, and the Mekong Delta, with its endless swathes of vivid green paddy fields, is known as the 'rice bowl' of the region. Perfectly tiered rice terraces carved into the slopes surrounding the river turn from a lush, deep green into sunshine yellow during harvest time. Take advantage while you're on the best Far East cruises and photograph their beautiful, sweeping patterns, and watch children thundering through the wet paddies on the backs of water buffalo.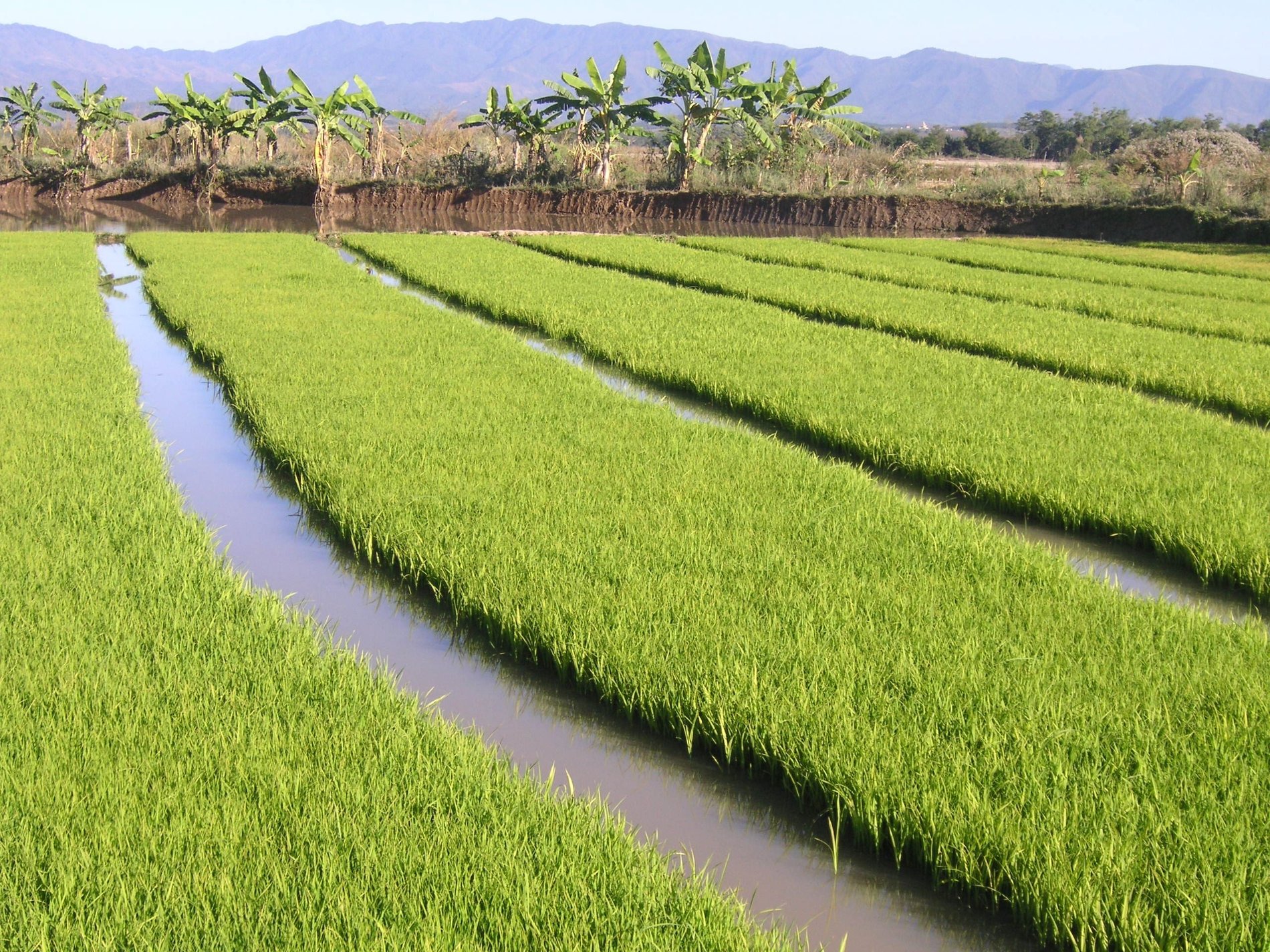 Soar above the clouds
Switch up your perspective from water-level by shooting to the top of one of the many rooftop bars, restaurants and observation decks in China's futuristic skyscraper cities. It truly is the best way to appreciate the sheer scale of the mega-metropolises, and to glimpse the meandering path of the Yangtze river you've been travelling on during your Far East river cruise. Grab a sky-high cocktail in Beijing or Shanghai and drink in the spectacular views.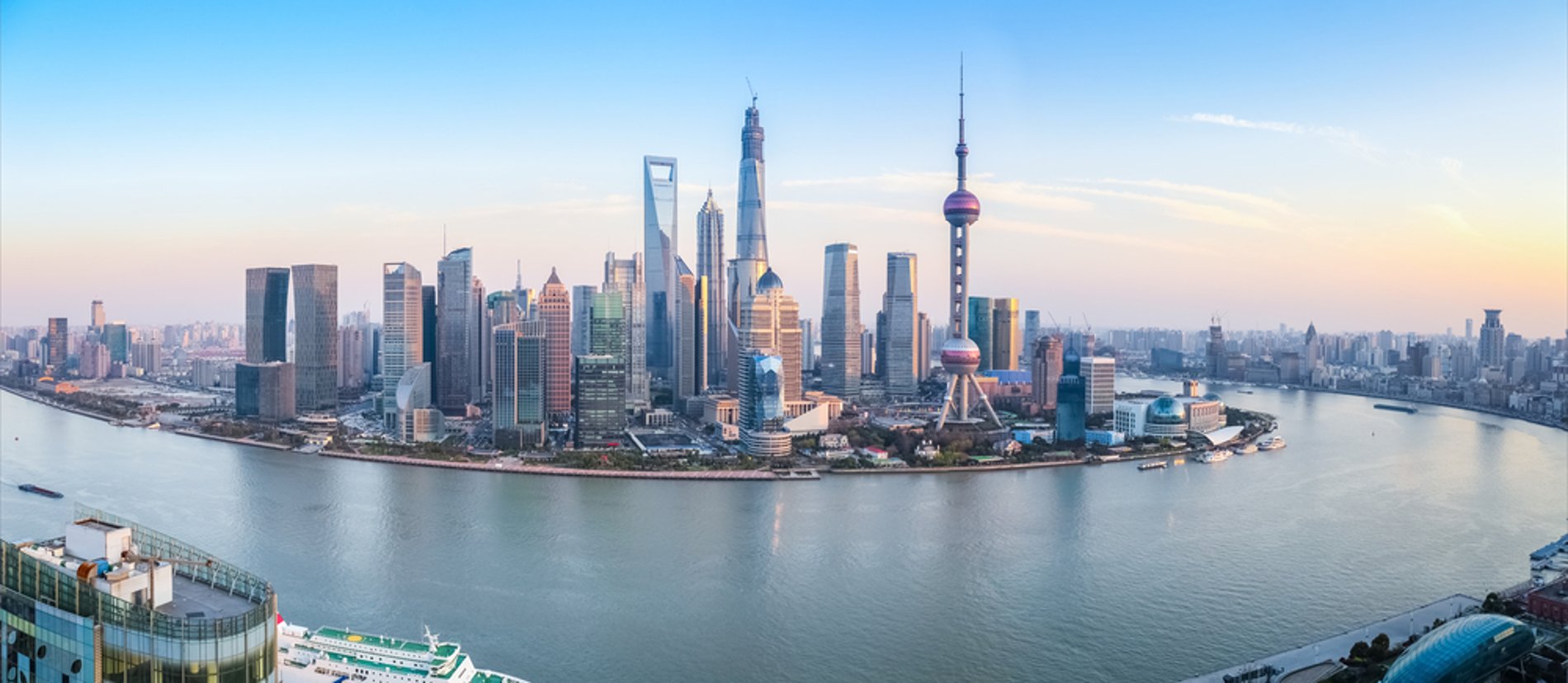 Eat, eat, eat
Whichever nation you're in on your cruise around the Far East, you can guarantee an explosion of flavours when it comes to local cuisine. From Ban mi baguettes filled with meat or prawns, soy sauce, pickled vegetables and chillies, to fragrant pho noodle broths zinging with lime, ingredients are super fresh and rivalry between street food vendors keeps standards high. Try Banh goi, a fried pastry filled with vermicelli, minced pork and mushrooms, or egg coffee, where beaten egg whites are poured over an espresso for a deliciously sweet caffeinated mousse.