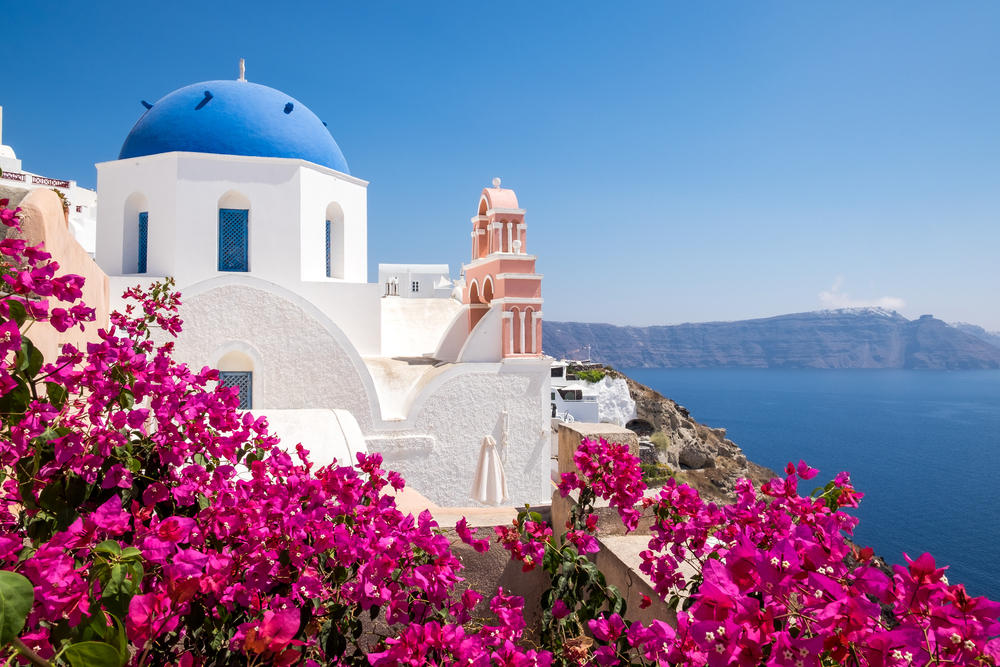 A Cruise to Greek Islands and Turkey with Azamara Club Cruises
At the instigation of Larry Pimentel, Azamara Club Cruises has led the way in adding something extra to stays in port – staying later, offering Destination Immersion, and providing a complimentary special event during every voyage. I'll have an f '…in' vodka and coke", boomed a Northern Irish voice at the Pool Bar. Somewhat taken
At the instigation of Larry Pimentel, Azamara Club Cruises has led the way in adding something extra to stays in port – staying later, offering Destination Immersion, and providing a complimentary special event during every voyage.
I'll have an f '…in' vodka and coke", boomed a Northern Irish voice at the Pool Bar. Somewhat taken aback, my curiosity was aroused as I watched the brash man in vibrant yellow budgie smugglers place an order with the obliging bartender. It soon became evident that the passenger had spied a bizarrely-named bottle from his perch at the bar. Surveying the array of spirits on offer, my eyes alighted on Effen Vodka. A quick Google search revealed that the Rapper known as 50 Cent has diversified from music to spirits and invested some of his fortune into the Dutch
distiller.
As a premium brand, Effen was not one of the included spirits served on board Azamara Journey. Thankfully, I was out of earshot when the Hibernian guest was presented with his bar bill. What is included on Azamara Club Cruises – and included in spades – is Destination Immersion. The company has led the way in creating a new selling point for cruises. Luxury cruise industry veteran Larry Pimentel was appointed president and CEO of Azamara Club Cruises in 2009. He is responsible for the strategic direction and leadership of the boutique, upmarket brand and has ensured its continued growth and success.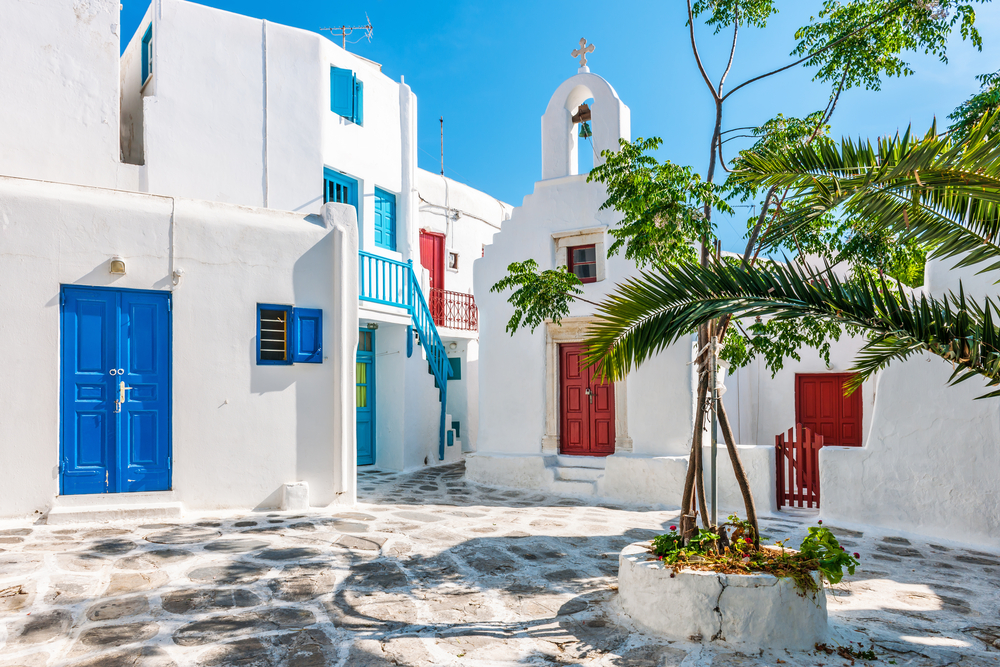 "Cruising has gone from exploration by sea to building ships that are destinations in themselves, I've reversed this trend and at Azamara we now place the emphasis on land discoveries," he said.
"I researched the motivation behind why people travel and discovered that 22 per cent of Azamara guests had never been on a cruise before. I then asked if longer stays in port would be a deciding factor in booking with us and the emphatic answer was 'yes'. It strikes me as crazy to sign up for a cruise where ports have an element of culture only to sail away in the afternoon, denying guests the opportunity for any in-depth exploration. "Consequently we created Destination Immersion in our Land Discoveries programme by scheduling multiple overnight stays which allow the opportunity for some night-time exploring." A quick look at this year's cruise schedule reveals no fewer than 210 late-night sailaways and 105 overnights in port.
With these tenets of Destination Immersion proving popular, Pimentel has come up with four additional facets that set Azamara Club Cruises apart. With a clutch of catchphrases, he has devised Azamazing Evenings, Nights & Cool Places, Cruise Global, Eat Local, and Insider Access tours.
A mid-summer cruise in the Greek Islands and Turkey provided an ideal opportunity to put these thought fully crafted land experiences to the test. With a sailaway from Santorini at 10 in the evening, there was the chance to sample the Cruise Global, Eat Local concept.
A private tender took our small group to the ferry dock at Athenos where a waiting private minibus drove us to the village of . Here we enjoyed authentic Aegean cuisine in the Kallisti Taverna with its expansive veranda overlooking the bustling village square. The meal began with a mezethes of Santorinian specialities such as white eggplant, fava, and domatokeftedes (tomato fritters); the main course was tasty grilled lamb chops and the meal concluded with baklava. All washed down with a most acceptable local Nykteri dry white wine. After sunset the minibus took us on the short drive to Fira, the island's capital.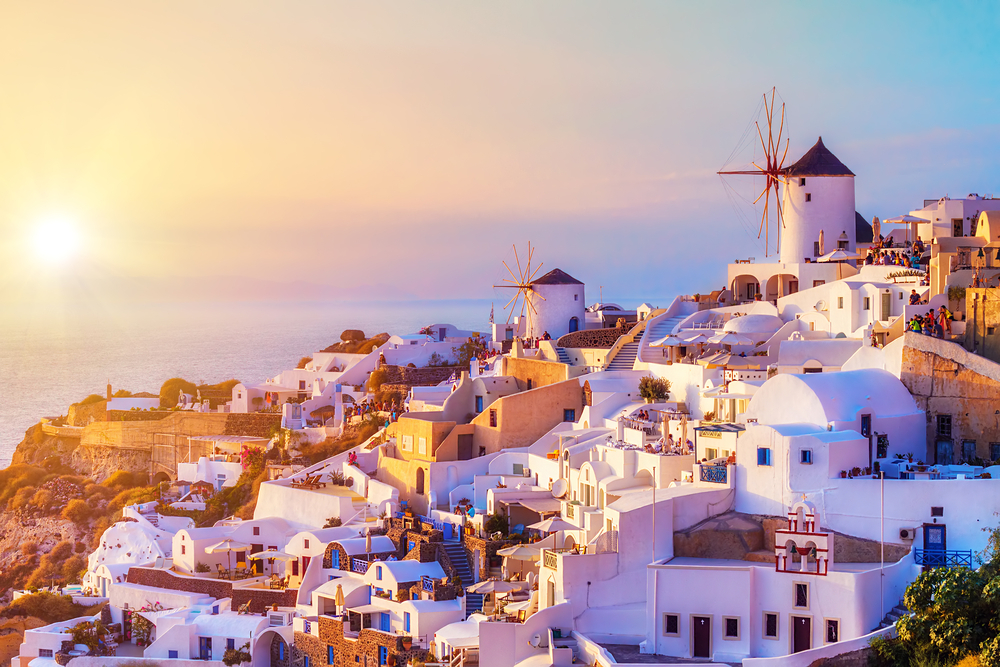 We walked through the warren of cobbled streets where the daytime of cruise tourists had been replaced by younger party-goers, and then boarded the Teleferik cable car for the ride down to the cruise dock at Skala. I witnessed a sight that had eluded me on previous visits to this entrancing destination, as I had always left in the early evening. As we descended, a magical diorama of twinkling lights illuminated the whitewashed cube dwellings, churches, tavernas and hotels. The local tender conveyed us back to the ship beneath an inky-black sky, and I felt assured that Mr Pimentel's mantras were hitting the right note. On to Mykonos, an island renowned for its modern hedonism. The main town is a labyrinth of sugar-cubed dwellings with whitewashed walls interspersed with doors and window frames painted an intense blue, and balconies draped with crimson bougainvillea. Churches sit happily next to discos, and widows in black wander entirely unconcerned between the rat-packs of fashionista holidaymakers.
With no Nights & Cool Places event scheduled for my cruise I created my own and headed for a sundowner in Little Venice, where romantic cocktail bars and restaurants are licked by the blue Aegean while the island's famous windmills complete an impossibly pretty scene that is not so much faked as well-edited, costumed, and choreographed. Returning to Azamara Journey I was back in time to join the White Nights dinner and party on the open deck – a feature of every voyage and on this occasion the coolest place in town. If Mykonos was profane, the next port was sacred.
Patmos – one of the northernmost of the Dodecanese Islands – is dominated by the Monastery of St John the Theologian.
Within this fortress the library is noted for its collection of more than 200 icons and 6th century Codex Purpureus. Christian pilgrims have been visiting the island since St John wrote the Book of Revelations in the Cave of the Apocalypse during his years of exile in the first century AD.
'When they are not praying, the convent's 40 nuns grow pomegranates, lemons and figs'
Appropriate then that my 'Insider Access' tour on this tranquil island was billed as Daily Life at the Monastery of Evangelismos. Our guide Carolyn met us on the dockside and her cultured English accent came as a revelation of its own. She visited Patmos 40 years ago, fell in love with the island, and has never left. The convent of Evangelismos started off as a small chapel with a hermitage in the 1600s and was rebuilt in 1937, founding the Convent of the Annunciation. The sisterhood is home to more than 40 Orthodox nuns who – when they are not praying – occupy themselves beekeeping, cultivating pomegranates, lemons and figs, and making an incredibly fine Byzantine embroidery called 'spitha,' which translates as 'spark.' They went about their tasks with a reverent demeanour, occasionally giving our small group a smile. It was a unique insight into religious mores isolated from modern-day life.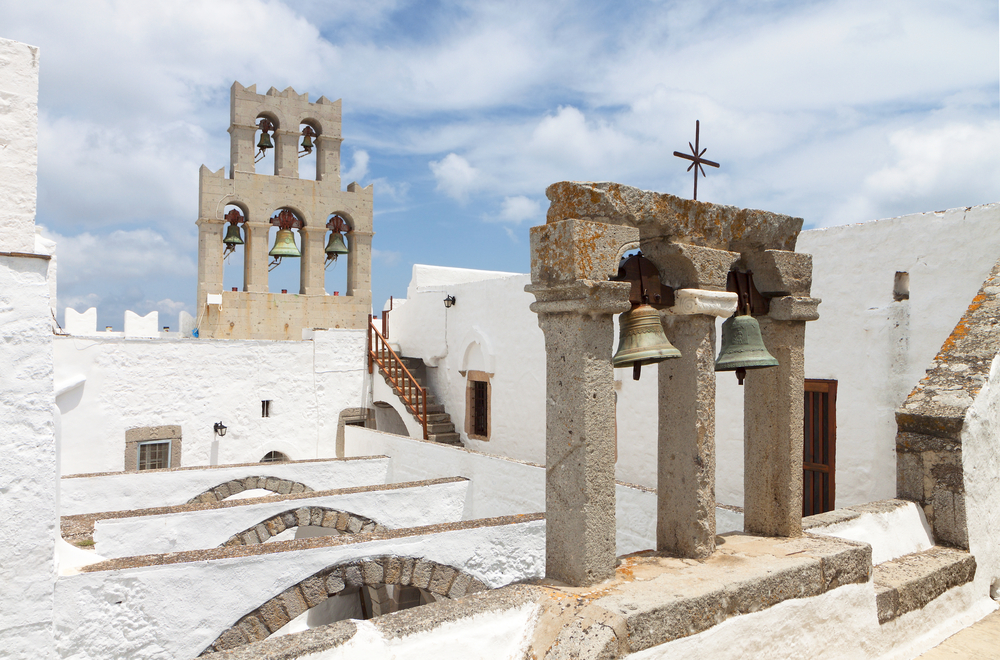 The Turkish port of Kuşadasi is the springboard for excursions to the ancient city of Ephesus – widely considered to be the best-preserved classical site in the Eastern Mediterranean. Having visited the incomparable ruins previously I chose to forego the oppressive heat and instead spent a relaxing day beside the pool, preparing myself for an Azamazing Evening. Over the centuries, a succession of empires: Greek, Persian, Roman, Byzantine and, finally, Ottoman ruled Ephesus. No matter how many times it changed hands, the city remained one of the most vibrant in the ancient world. Its greatest claim to fame was its temple to the goddess Artemis – one of the Seven Wonders of the Ancient World; it was almost four times larger than the Parthenon in Athens. Today, a few columns are all that remain, but there is still much that evokes the city's former splendour. As dusk settled, Azamara passengers were greeted by Roman centurions for their complimentary Journey Back to Roman Times.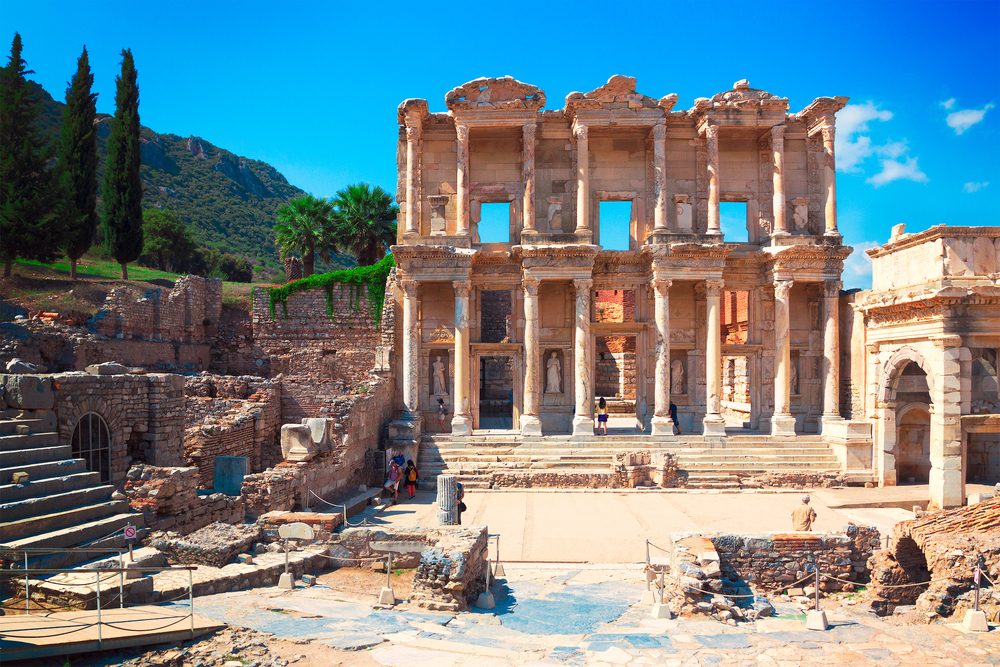 The 2nd century Odeon Theatre was an entertainment venue for the Roman populace of Ephesus; now, almost 2000 years on, we were to be entertained at a private concert by the acclaimed Camerata Izmir Orchestra, featuring works by Handel, Bach, Boccherini, Borodin, Mozart and Brahms. Azamara Club Cruises certainly know how to strike the right chord when it comes to showcasing each destination. All too often in this age of discounted cruising, shore excursions cater to passengers whose world is no wider than the tour bus's turning circle. It was a refreshing experience to indulge in bespoke ground arrangements that delve deeper and get under the skin of intriguing ports. Returning to Azamara Journey from Ephesus I was intrigued to discover this is the Greek name for the showpiece of Aegean archaeology – the Turkish name being Efes. As advertised on countless billboards in the resort of Kuşadasi, Efes it is also the name of Turkey's most popular pilsner lager. I wonder how the habitué of the Pool Bar would order a pint of that!