Search for your ideal Cruise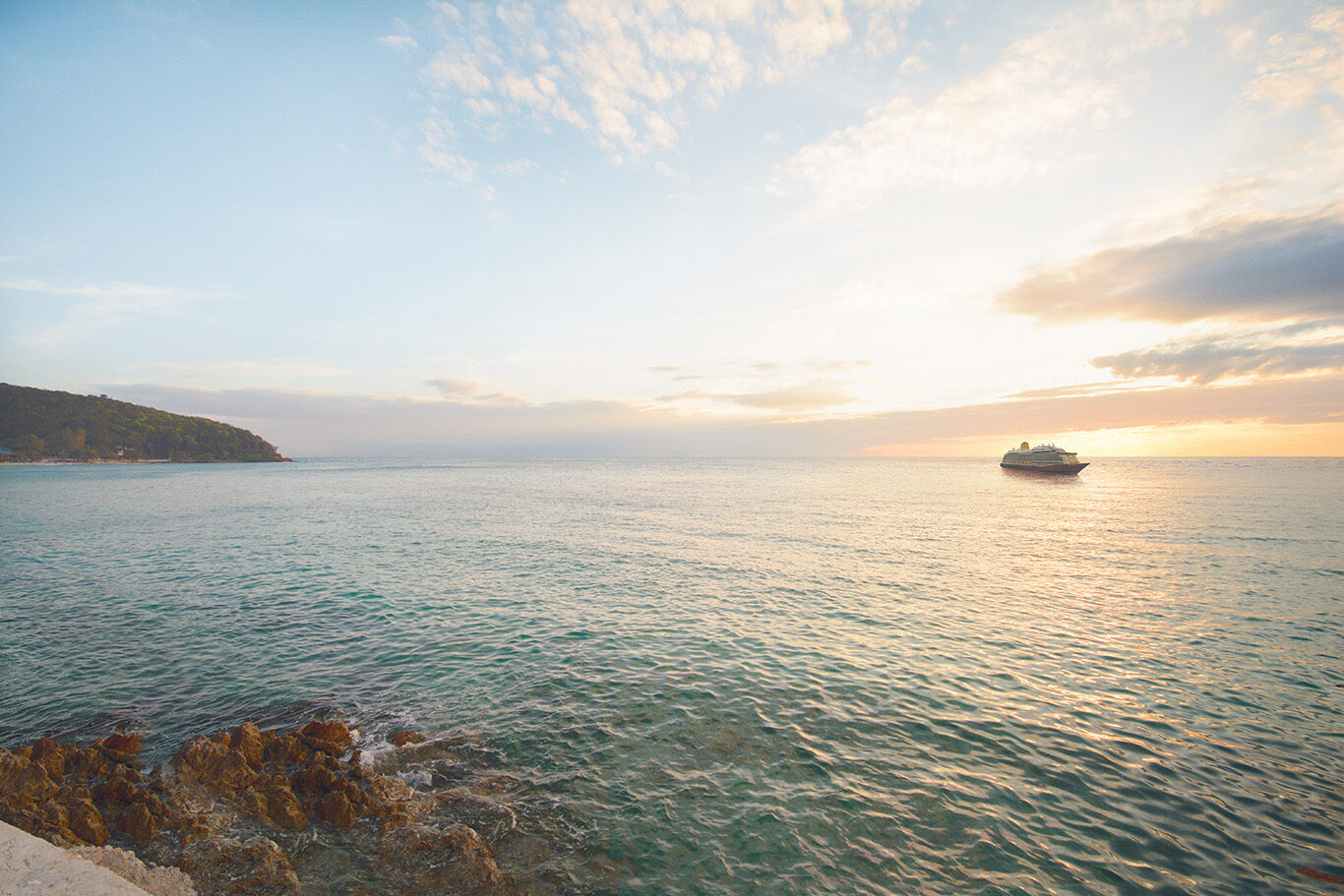 Dover Delight: Saga Cruises' announces naming ceremony plans
Spirit of Discovery to be christened in Dover next year
Spirit of Discovery to be christened in Dover next year
There's nothing like the glitz and glamour of a cruise ship naming ceremony – and now the people of Dover will have the chance to witness it when Saga Cruises' upcoming ship Spirit of Discovery has its official naming ceremony on 5 July 2019.
It will be the first ship to be named at Dover following the £250m redevelopment of Dover Western Docks.
But there's a sentimental reason why Saga Cruises chose Dover for its big moment as it was here that Saga's first cruise ship set sail more than 20 years ago.
Spirit of Discovery's maiden voyage will sail from Dover on 10 July 2019 when the 999-guest luxury boutique ship will circumnavigate the British Isles.
The inaugural cruise has already sold out and most other 2019 itineraries are well ahead of expectations with the 109 single cabins proving extremely popular.
Spirit of Discovery's destinations throughout summer 2019 include Spain, Scandinavia and the Baltic, as well as a four-night mini-cruise to Holland, Germany and Belgium.
"As the place that Saga's first cruise ship set sail from more than 20 years ago, Dover was the natural choice," revealed chief operating officer Nigel Blanks.
"We are already planning a few surprises, and will no doubt add a few more before next year, so save the date, as we christen the first of our new-build fleet" Blanks added.
In addition, Saga recently announced the company's strategic decision to move to all-inclusive cruising as standard from 2020.
Blanks said: "The decision to go all-inclusive in 2020 had been made to distance ourselves further from the competition and mass cruise market."
"I firmly believe this will not only sit very well alongside our 'boutique cruising' proposition but will reaffirm our position as Britain's niche luxury cruise operator."