Search for your ideal Cruise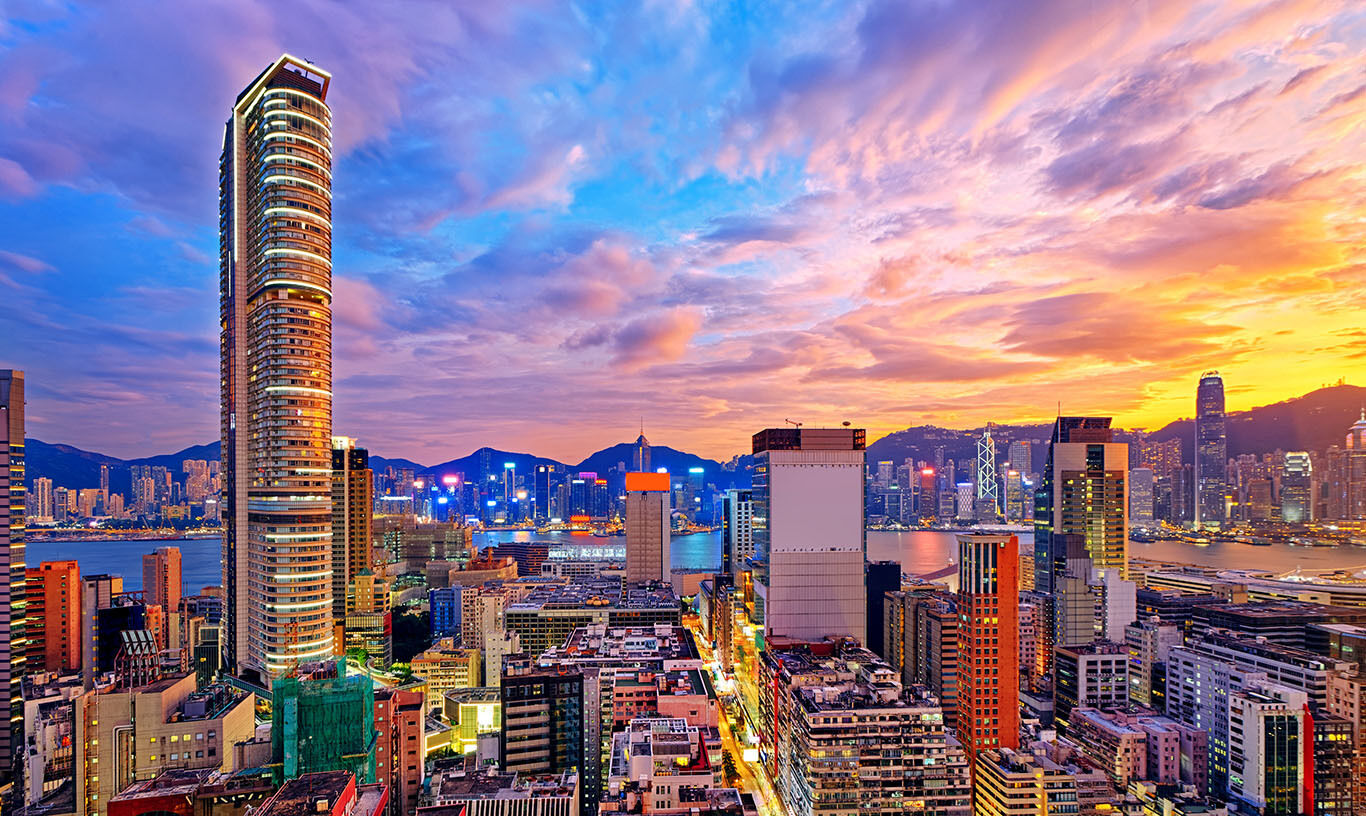 King Kong: The best way to spend a day in Hong Kong
Colourful, chaotic and now under Chinese rule, Hong Kong is a fascinating fusion of British and its motherland's culture
Colourful, chaotic and now under Chinese rule, Hong Kong is a fascinating fusion of British and its motherland's culture
If you like the high life, you'll love Hong Kong. With more skyscrapers than any other city in the world, it literally towers over rival cruise ports.
But before it became a global finance hub, before its brief spell under British rule, Hong Kong was part of ancient China.
And it's these three facets to its personality – international, British and Chinese – that make it so fascinating today.
Reunited with China since 1997, with a population of 7 million packed into a scattering of islands and a tiny corner of the mainland, HK retains its British-derived institutions so you'll find plenty that's familiar – but even more that's delightfully surprising.
FIRST TIME?
Surprise number one is that you won't be going to Hong Kong at all. Well, not to Hong Kong island. The original site of British settlement, this is now the financial district – known as Central – and it lies across Victoria Harbour. But your cruise ship will be docked on the mainland in Kowloon, either at the Ocean Terminal or at Kai Tak, and with so much to see and do on your doorstep, there's no reason to go elsewhere. So buy an Octopus card (like London's Oyster) from your nearest MTR metro station, and let the adventure begin…
07:30 – Start your day with tai chi in Kowloon Park (a 10-minute walk from Ocean Terminal). Office workers in their hundreds prepare for the day ahead with these graceful moves in the open air. Classes are formal so you can't actually join in and "spread your wings like a stork", but it's almost as soothing just to watch – and then take a stroll through the tranquil Chinese Garden.
08:30 – Now your yin and yang are in balance, it's time for breakfast. And let's hope you have a sweet tooth, because you'll be trying one of the essential flavours of HK: egg tarts. Loved by the locals for breakfast (and every other meal), these custardy confections are a legacy of Portuguese rule in nearby Macau, and one of the best places to enjoy them is Macau restaurant
(close by the park at 25 Lock Rd in the Tsim Sha Tsui district). And to drink? Forget your usual latte and order "milk tea", made creamy, smooth and sweet – another HK tradition.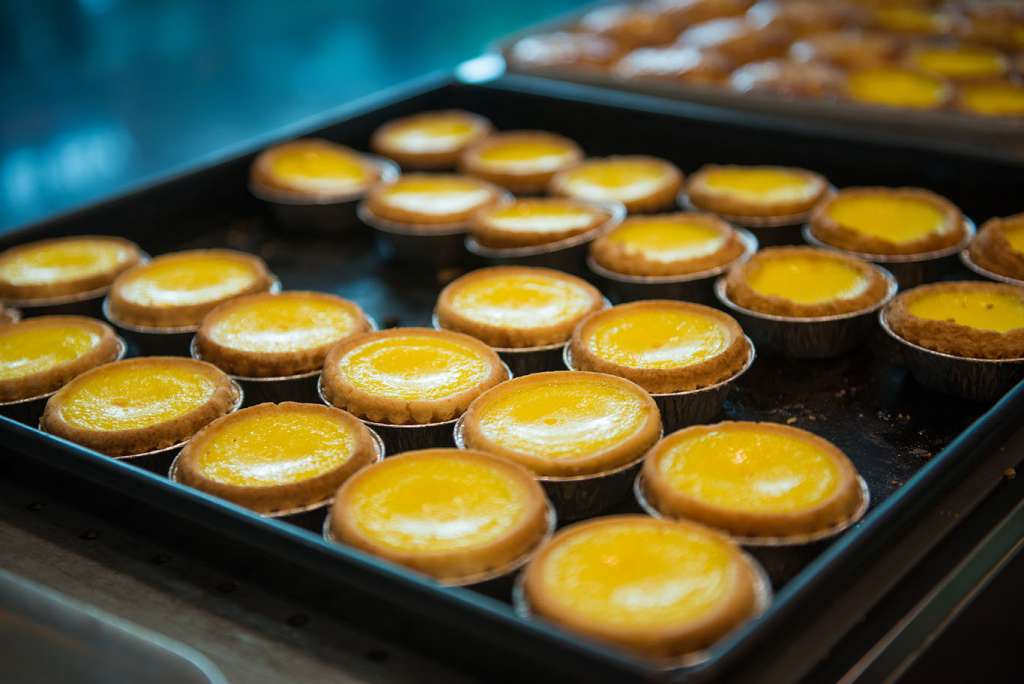 09:30 – Hong Kong can be bewildering, particularly if it's your first time in East Asia, so let's get some orientation. At the Hong Kong Museum of History (one stop from East Tsim Sha Tsui station on the MTR), you'll find the Hong Kong Story, a permanent collection of more than 4,000 exhibits that takes you from 400 million years ago until the handover in 1997.
11:30 – You've done the culture, now for the shopping. You'll find all the megabrands on Nathan Road's "Golden Mile", but it's in the street markets where the true HK retail experience lies. The Ladies Market is good for designer knock-offs, but Sham Shui Po is more authentic, offering everything from hi-tech to haberdashery, all in eye-popping profusion (retrace your steps to Tsim Sha Tsui, then take the Tsuen Wan line to SSP).
13:30 – Hong Kong is foodie heaven, and the star attraction is dim sum. Literally meaning "morsel for the heart", these little mouthfuls – typically steamed dumplings filled with pork or shrimps – can be found everywhere, and they're almost always sensational. But as you're in the neighbourhood, go to Tim Ho Wan, just round the corner from SSP market at 9 Fuk Wing Street (cross Cheung Sha Wan road and walk about 300 metres east). It's cheap, wildly popular… oh, and it has a Michelin star.
15:00 – You've been on your feet all day, so here's a couple of ways to put them up. Big Bus Tours' Blue Route round Kowloon takes about an hour and quarter if you don't get off, and from Tim Ho Wan you can join at Stop 12 (five minutes' walk down Nathan Road to Prince Edward MTR, one stop to Mong Kok, then follow signs to nearby Langham Place).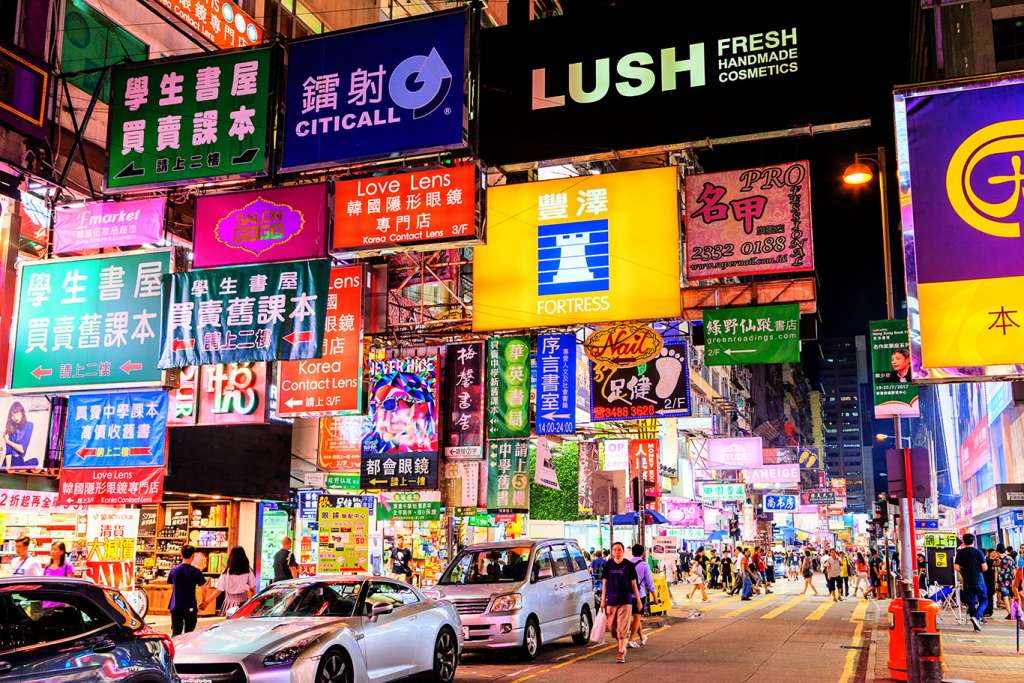 For a more eye-opening alternative, take the MTR two stops from Prince Edward to Yau Ma Tei and venture inside Canton Singing House (49 Temple St). Looking like a nightclub that's seen better days (it has), this establishment offers a curious mix of cabaret and karaoke, with semi-professional singers belting out an eclectic musical menu. You'll pay HK$20 (£1.80) to get in, and a $50 (£4.50) tip earns you a request, but flourish a larger note and you'll be invited to step on stage. None of this is exactly glamorous, but as an immersive HK experience it's hard to beat.
18:00 – Ready for a cocktail? There's no finer spot to enjoy a martini than Ozone, the world's highest bar, on the 118th floor of the International Commerce Centre (on your way back to Ocean Terminal). Prices match the altitude, but if your wallet can sustain you until 8pm you'll have the best seat when the lasers are switched on and Hong Kong's skyscrapers come to life in a nightly spectacular known as the Symphony of Lights.
THE BASICS
✤ Octopus card: octopus.com.hk (available from MTR stations and some stores including 7-Eleven)
✤ Hong Kong Museum of History: hk.history.museum (100 Chatham Rd S, Tsim Sha Tsui; closed Tuesdays)
✤ Big Bus Tours: bigbustours.com/Hong_Kong
✤ Ozone bar: ritzcarlton.com (International Commerce Centre, 1 Austin Rd)
BEEN THERE? GO HERE!
1) LANTAU ISLAND AND THE BIG BUDDHA
Known as the "lungs of Hong Kong", Lantau is easily the territory's biggest island, but its terrain has proved too hilly for development and much of it remains green. To get your heart pumping and fill your lungs with clean(er) air, take the Tung Chung MTR line from Kowloon or Central to the island's Tung Chung station, and head for Ngong Ping. Depending on whether you prefer exercise or adrenaline to raise your pulse rate, you can hike (about two hours on a steep but well marked trail) or take the Ngong Ping 360 cable car.
At journey's end you'll find the aptly named Big Buddha – a towering 34-metre bronze statue at the top of a 268-step climb (you might think it's ancient, but actually it was built by a Chinese aerospace company in 1993). Rather more venerable is the neighbouring Po Lin monastery, which offers ornately gilded decoration and a popular vegetarian restaurant (top tip: take the cable car up and hike back down).
2) CLEAR WATER BAY
To the west of Kowloon on the mainland peninsula, you'll find HK's little slice of paradise. Clear Water Bay and Country Park offers pristine beaches and mountain trails, where wild pigs roam the woods and dazzling butterflies flit through the trees. With its laid-back, Mediterranean vibe, Clear Water is the perfect antidote to the bustle of downtown Hong Kong – and it's only 40 minutes from Central by MTR.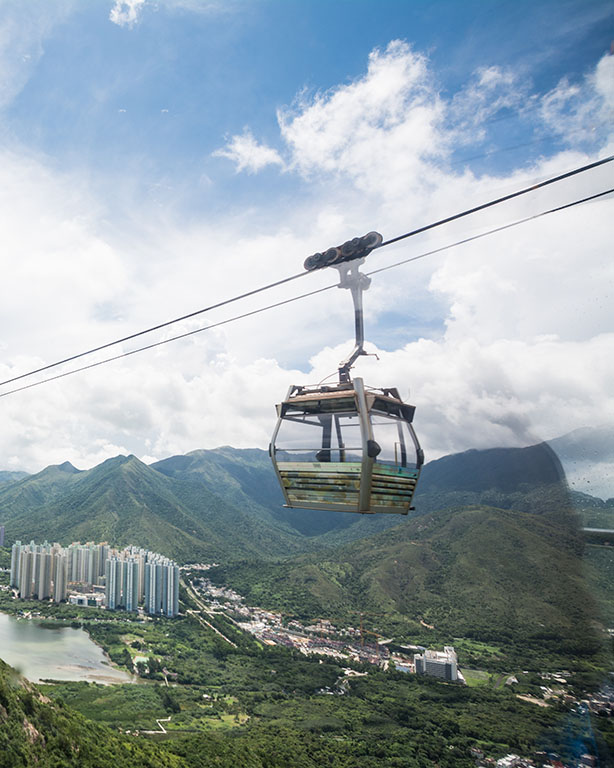 3) PING SHAN HERITAGE TRAIL
For a sense of Hong Kong in ancient times, you need to explore the New Territories between Kowloon and China proper. At barely a mile long, the Ping Shan Heritage Trail is more of a heritage stroll, but this self-guided route packs in plenty of sights, including the 600-year-old Tsui Sing Lau pagoda, the Tang Ancestral Hall (even older) and a rather splendid colonial-era police station, reinvented as a visitor centre. Start your exploration from Tin Shui Wai MTR station, about 30 minutes from Kowloon on the West Rail Line.
THE BASICS
✤ Ngong Ping 360: np360.com.hk, tickets can be bought online (HK$ 210 adult return; children HK$100)
✤ Po Lin monastery: plm.org.hk (admission HK$78, includes vegetarian meal)
✤ Ping Shan Heritage Trail: discoverhongkong.com
FAMILY FUN
TRANSPORTS OF DELIGHT
Picture Hong Kong and you'll probably see the veteran ferries that ply between Kowloon and Central. The trip is short, cheap (you can use your Octopus card) and an essential HK experience, especially with kids in tow. Then, from the Central side, jump on a 15C bus and head for the hills. Or rather the hill, aka Victoria Peak, the highest point on the island. The view from the top is fabulous but the best bit is the journey up, via the historic Peak Tram funicular railway (sit on the right for the best view).
SPLASH!
Ocean Park is the biggest themed attraction of its kind in all of Asia, and with dolphins, penguins and seals, plus thrill-rides, trails and attractions galore, there's plenty to keep the family amused all day (they even have a pair of giant pandas). It's easily accessible by MTR, too. If you fancy dipping your own toes in the briny, it couldn't be easier. Hong Kong deserves to be better known for its beaches, and two of the loveliest are Repulse Bay (bus 6 or 66 from Exchange Square in Central) and Shek O (MTR to Shau Kei Wan, then bus number 9).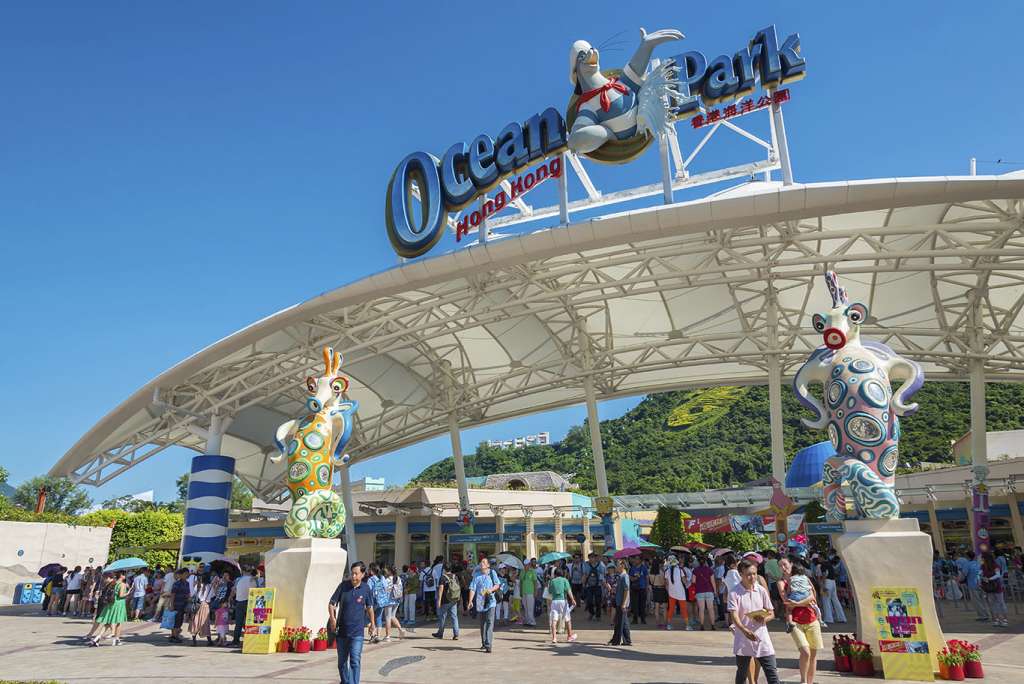 HAVE AN ICE DAY
If the humid heat is getting too much, get your skates on at Kowloon's Glacier Ice Rink. There's a cinema next door and it's part of the giant Festival Walk mall (Kowloon Tong MTR), so while Dad demonstrates his triple salchow, Mum can hit the shops (or vice versa).
THE BASICS
✤ Star Ferries: starferry.com.hk (tickets sold online or at the terminal)
✤ Peak Tram: thepeak.com.hk (tickets sold at the terminus; HK$52 adult return; children HK$23)
✤ Ocean Park: oceanpark.com.hk (tickets sold online or at the gate, HK$480 adult day pass; children HK$240)
✤ Glacier Ice Rink: festivalwalk.com.hk (HK$55 inc skate rental)