Search for your ideal Cruise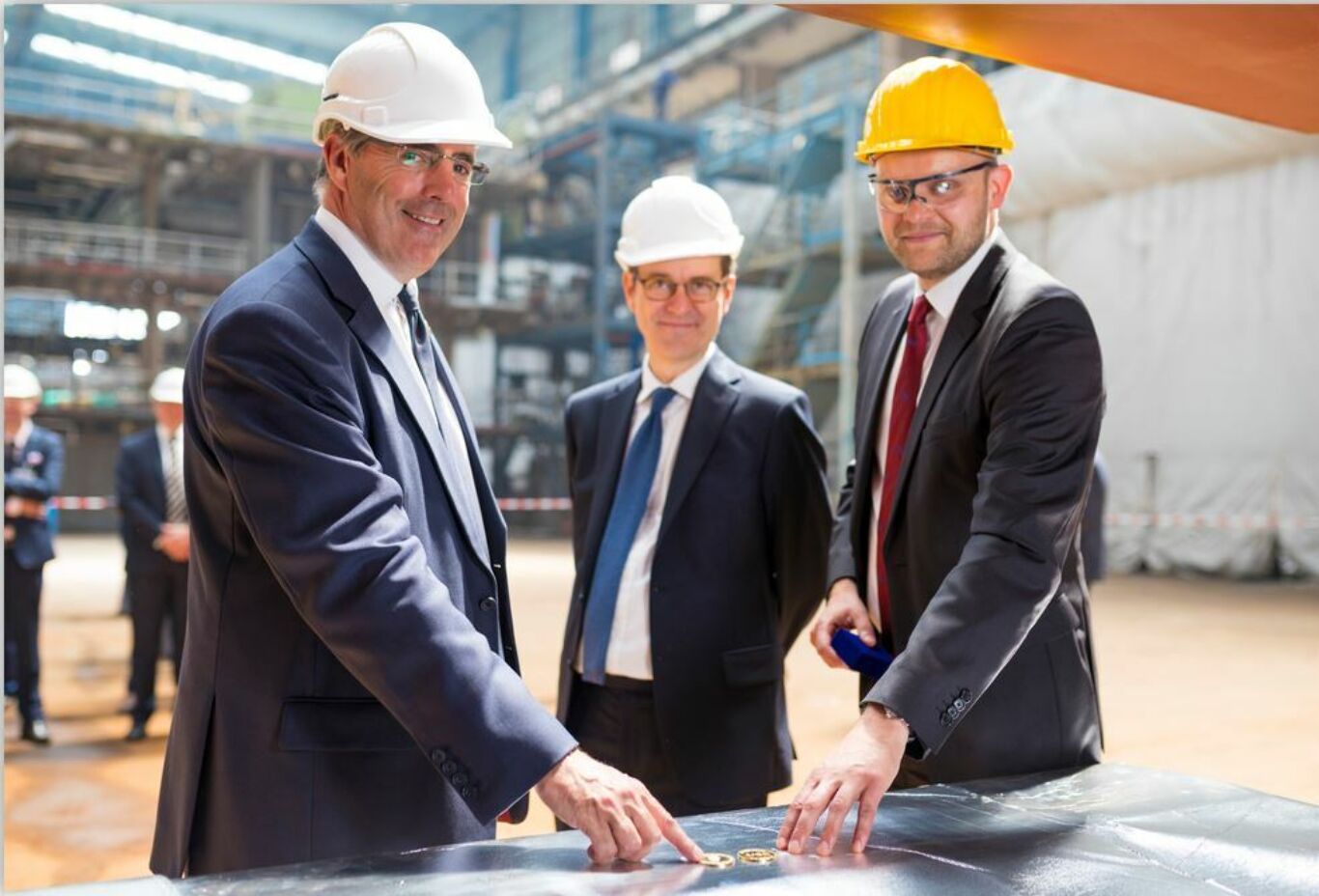 On An Even Keel: Saga's Spirit of Discovery starts to take shape
Saga's first new-build ship, Spirit of Discovery, will be delivered in 2019
Saga's first new-build ship, Spirit of Discovery, will be delivered in 2019
Saga's upcoming ship, Spirit of Discovery, underwent a key shipbuilding milestone yesterday when it had its keel-laying ceremony in Germany.
The keel-laying ceremony at Meyer Werft's shipyard in Papenburg, Germany marked the official start of construction for the 999-guest vessel, the first of two cruise ships being built for Saga Cruises.
Commenting at the ceremony, Lance Batchelor, group CEO of Saga, said: "Laying the Keel is an exciting milestone for Saga cruises. This marks a key stage in the construction of our first ever new-build cruise ship.
"Our decision to bring two new boutique cruise ships, Spirit of Discovery and Spirit of Adventure, to the market by 2020 is in response to overwhelming customer demand. It will be truly transformational for our business.
"Both ships have been designed to epitomise Saga's unique British boutique cruising concept and are the only small, new, luxury ships to be built for the British market."
Spirit of Discovery will be delivered in Bremerhaven on 20 June 2019.
The ship has been specifically designed using feedback from past, present and future guests.
We've already heard how Saga has brought Jools Holland on board to have his own live music club, and Nigel Blanks, chief operating office for Saga Cruises, says more will be announced in the coming months.
"Saga Cruises will continue to reveal exciting features – from the interior design and entertainment, the artwork onboard to restaurant venues, including The Club by Jools – the company's first celebrity endorsed venue with Jools Holland," says Blanks.
"Jools will be on board during July and August [in 2019] and we really can't wait to get the party started!"