Search for your ideal Cruise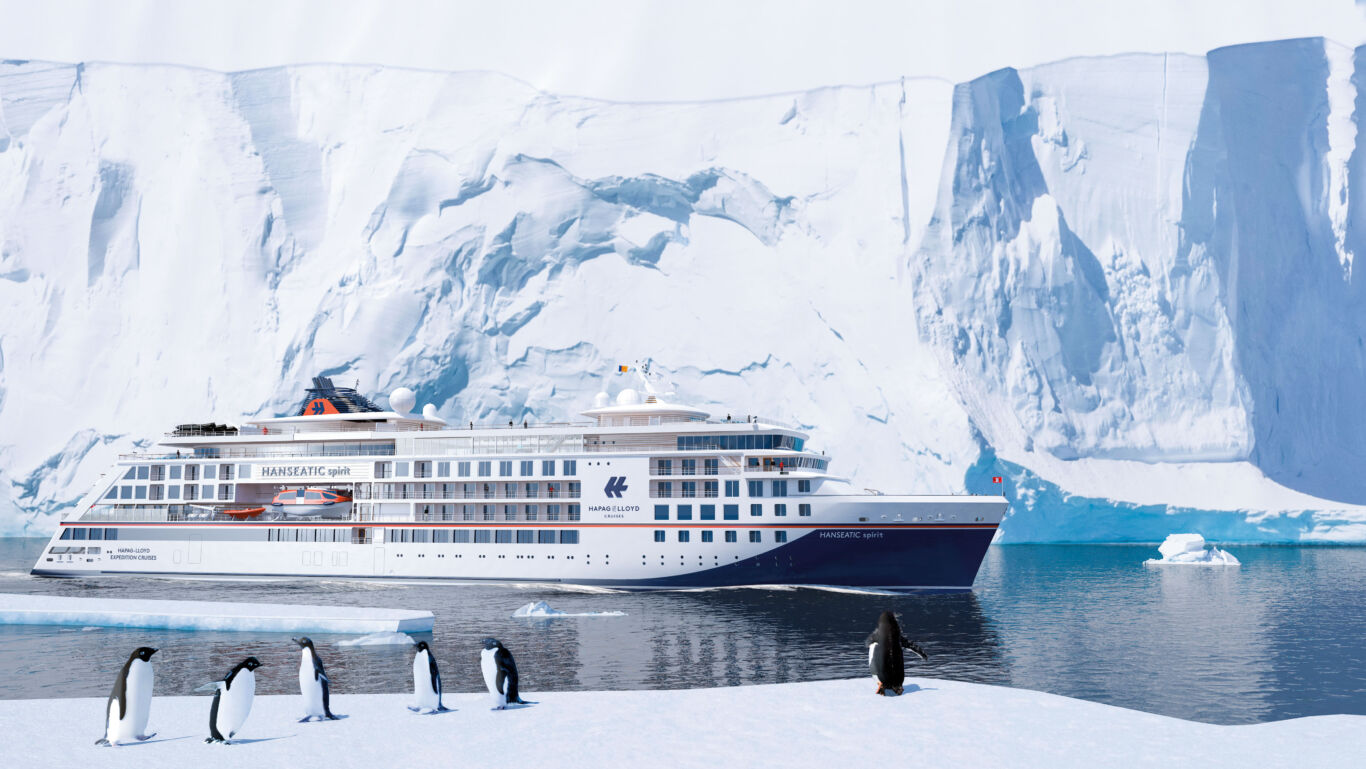 That's The Spirit: Hapag-Lloyd Cruises announce new ship, Hanseatic Spirit
Hanseatic Spirit to be launched in mid-2021 and will add to the cruise line's expedition offerings
Hanseatic Spirit to be launched in mid-2021 and will add to the cruise line's expedition offerings
Hapag-Lloyd Cruises has announced it will add a third new expedition ship to its fleet.
The new 230-passenger expedition ship will be called the Hanseatic Spirit and will launch in the summer of 2021 as the fleet's first 'adults-only' ship.
Before this, the company will add two more expedition ships to its fleet in the form of the Hanseatic Nature (spring 2019) and Hanseatic Inspiration (autumn 2019).
Hanseatic Spirit will be structurally-identical to its sister ships and will be built in the Norwegian VARD shipyard – a subsidiary of the Italian shipbuilding company Fincantieri.
The new ships will be fitted with cutting-edge equipment and environmental technology, including the highest ice class for passenger ships (PC6) meaning that they will be positioned in the polar regions, as well as in warmer destinations such as the Amazon.
The on-board zodiacs will make it possible to land in expedition areas that do not have ports and there will also be a marina for water sports.
Karl J. Pojer, CEO of Hapag-Lloyd Cruises, said: "Our expedition segment is already a success and offers potential for growth in the 5-star segment that we want to harness with these three new ships.
"With the new ships, we are launching a new expedition class and strengthening our leading position in this segment.
"By investing in the new Hapag-Lloyd Cruises' ships, the TUI Group is underlining its strategy for this cruise segment and the importance of our luxury brand to the group portfolio."