Search for your ideal Cruise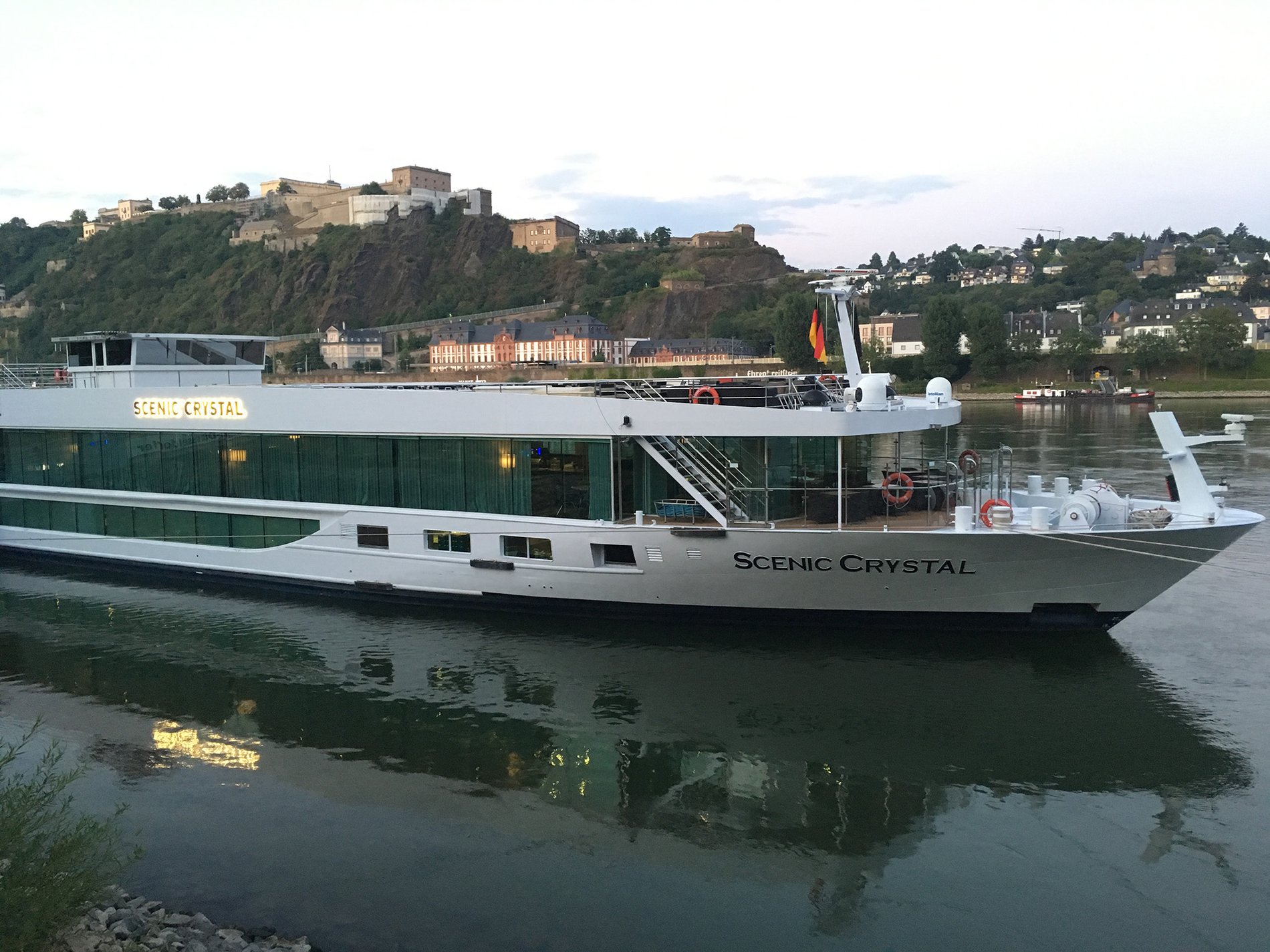 The Ultimate Foodie Cruise on Scenic Crystal
The route to any man's heart is through his stomach and the same applies to nation's themselves, as Professor Ian Cooper found out aboard Scenic Crystal
The route to any man's heart is through his stomach and the same applies to nation's themselves, as Professor Ian Cooper found out aboard Scenic Crystal
"It tastes like kissing an ashtray," warned our guide as I sat down to bravely sample a glass of 'smoked beer' in the German town of Bamberg. Actually, he was wrong, it didn't taste that good!
My wife and I are aboard Scenic Crystal, a luxury river cruise ship, on a 14-night epic adventure from Budapest to Amsterdam. On this trip, however, I am not just here to report on the ship and the destinations. No, my journalistic brief is much more calorific; to identify and experience the finest traditional food and drink from the places we visit. Some of them are memorable for all the right reasons, others, like the 'smoked beer', I will try to forget and definitely won't be sampling again.
Our sanctuary for this culinary challenge was a sumptuous, comfortable air-conditioned stateroom. It was spacious, bright and modern with a giant double bed, luxury toiletries, fluffy white towels and robes. Additionally, there was a complimentary mini bar with drinks and snacks; a safe; large TV; plenty of storage space; an ingenious and stylish balcony and a very smart bathroom.
But there was no time to sleep the day away, I had my 'food and drink' mission to accomplish.
So, as we sailed away from Budapest, the Scenic Crystal's executive chef was keen to show off to his 130 dinner guests, with Hungary's most famous dish, beef goulash. It was, of course, served with dumplings and that magic Hungarian ingredient, sweet paprika. Hungarians love paprika so much they'd add it to their breakfast cereal if they could.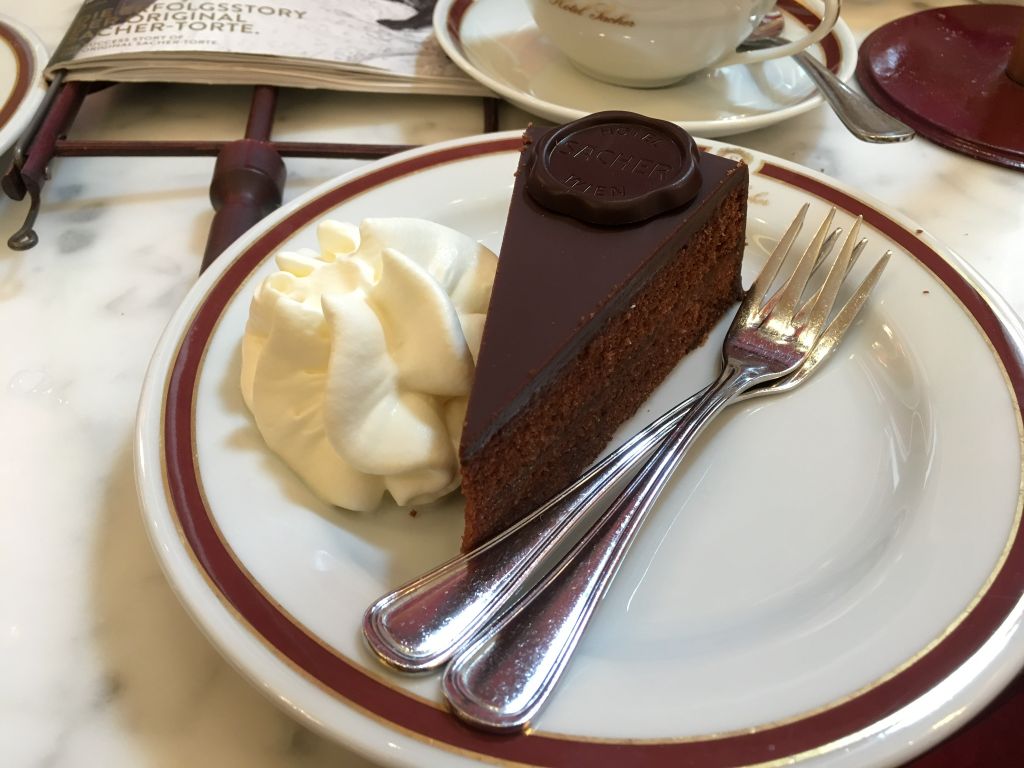 A gentle and scenic cruise along the Danube past Bratislava brought us to Vienna, a city famous for its stylish coffee houses and pastries. Perhaps the most well-known is the 'Café Sacher', where they serve the Sachertorte, a rich chocolate cake with a hint of apricot. With a delicious cup of Wiener Melange (a special coffee), the torte was even better than I had hoped. I asked if I could publish the recipe, but my request was declined with an inscrutable smile – it's a trademarked secret, after all.
Another food highlight in Austria occurred during our visit to Salzburg and a special private 'Scenic Enrich' event – a Sound of Music concert high up in the mountains where Julie Andrews sang the famous title song. We listened to the wonderful tunes from the movie and ate a generous portion of traditional crisp apple strudel. Another tough day at the office!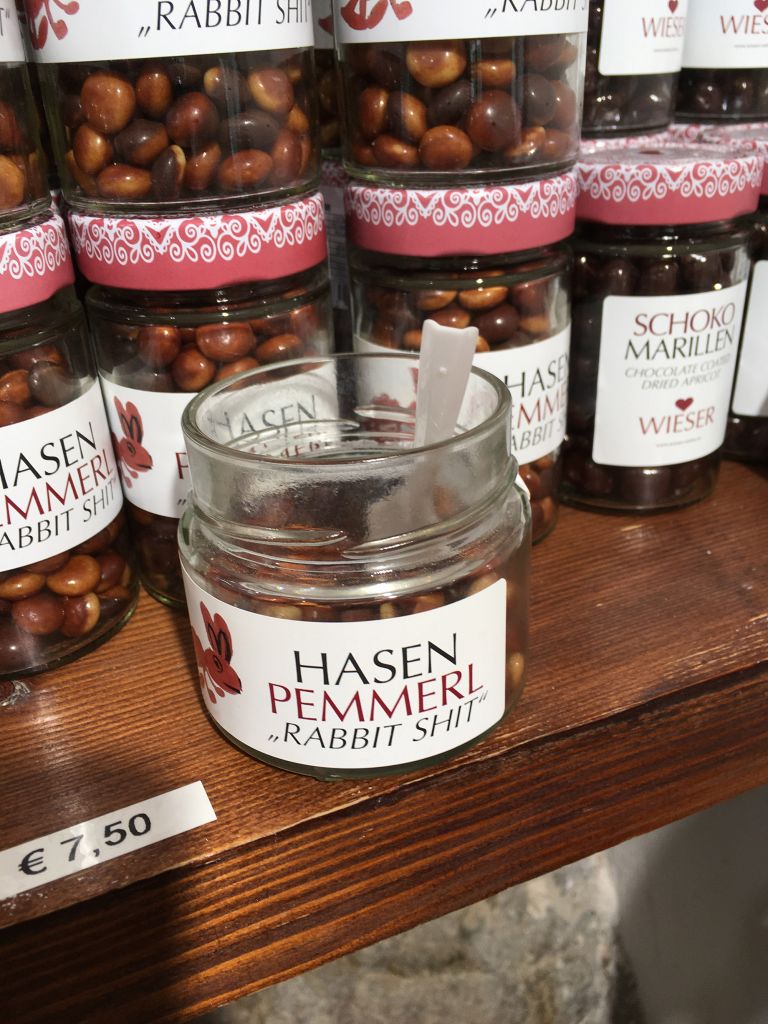 Given that I was on a quest to find some weird and wonderful food and drink items, I was intrigued to be told that in Durnstein, a small village in the magnificent Wachau Valley, I would have the opportunity to sample what they call 'Rabbit Shit'! Yes, you read that right. Let me explain: Durnstein is famous for its apricot products, including very small apricot balls covered in chocolate. These are marketed as 'Rabbit Shit'. Not difficult to see why, but despite the name, quite delicious.
When we weren't out-and-about eating and drinking, we were onboard, pretty much doing the same thing. Nobody goes without food on a Scenic cruise and the temptations are always available. Wander into the very smart lounge, with its bright, airy modern and relaxing feel and you can pretty much indulge yourself in as many cakes and ice creams as you want.
One of the highlights of the day is dinner. The multi-course choices, with accompanying wines, served up beautifully by table staff who remember your name and preferences is very much a masterclass in restaurant guest service. It is worth mentioning too, that those with vegetarian tastes and other dietary issues are also incredibly well looked after.
There are no formal evenings. All meals are served together with open seating. You can sit anywhere and with whomever you want for any meal. After dinner there would usually be some sort of onboard entertainment. During our two weeks, we enjoyed a classical violinist, a leading zither player, folk dancers and there was always the Scenic Crystal resident musician and singer who would perform.
Cruising through Germany, I was still on the lookout for things of special food interest and when we stopped to explore Nuremberg, I discovered what the city is famous for. Gingerbread! Yes, Nuremberg is one of the world's largest exporters of this. For those who were interested, there was even a special Scenic trip to learn how to make traditional Gingerbread.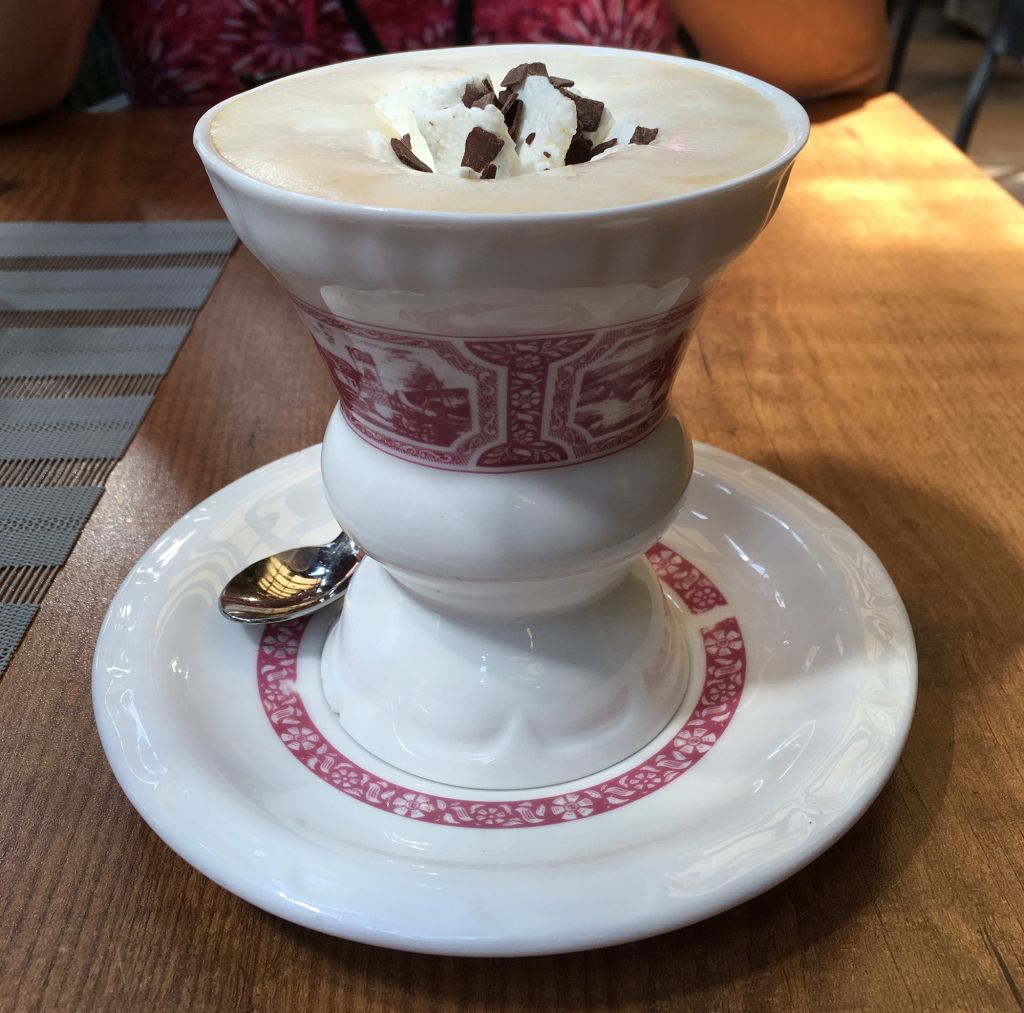 A little further west in Rudesheim, home of the amazing Siegfried's Musical Museum, we sampled their specialty Rudesheim Coffee. This little diabetes-inducing cocktail is served in specially shaped white and maroon mugs with no handles. It contains three sugar cubes onto which a double shot of the local Asbach brandy is poured. It is then set alight to caramelise the sugar before strong coffee is added and the whole drink is topped off with vanilla sweetened cream and chocolate shavings. One for those of us with a sweet tooth!
Finally, two weeks after we started and no doubt several pounds heavier, we arrived at our final destination of Amsterdam. Well, we all know of the city's fame and reputation for tulips, bicycles and, err, red lights – but what about the food? Believe it or not, it is the special Dutch fries that both the locals and tourists alike are standing in long lines to buy.
However, these are not just any fries, they are thick juicy cut fries called patat, which traditionally come in a paper cone with a huge choice of tasty toppings. If you fancy giving them a try, ask for a dollop of peanut satay sauce, mayo and onions, or a patat speciaal for a mix of curry ketchup, mayonnaise and onions.
As I sat on the plane for our 40 minutes flight back to London, already planning my diet after all the quirky food and drink I had tried, a profound thought struck me. That travel and food are inseparably intertwined, and what we eat and drink is very much a pathway into the culture, history, traditions and social dynamics of the places we visit.
Get On Board:
15- day 'Jewels of Europe' cruise between Amsterdam and Budapest between March-November 2019, from £3,495 per person based on two sharing a standard suite, includes return flights with transfers, food and drink, excursion options, personal butler and gratuities. Call 0808 301 4521 or visit: scenic.co.uk