Search for your ideal Cruise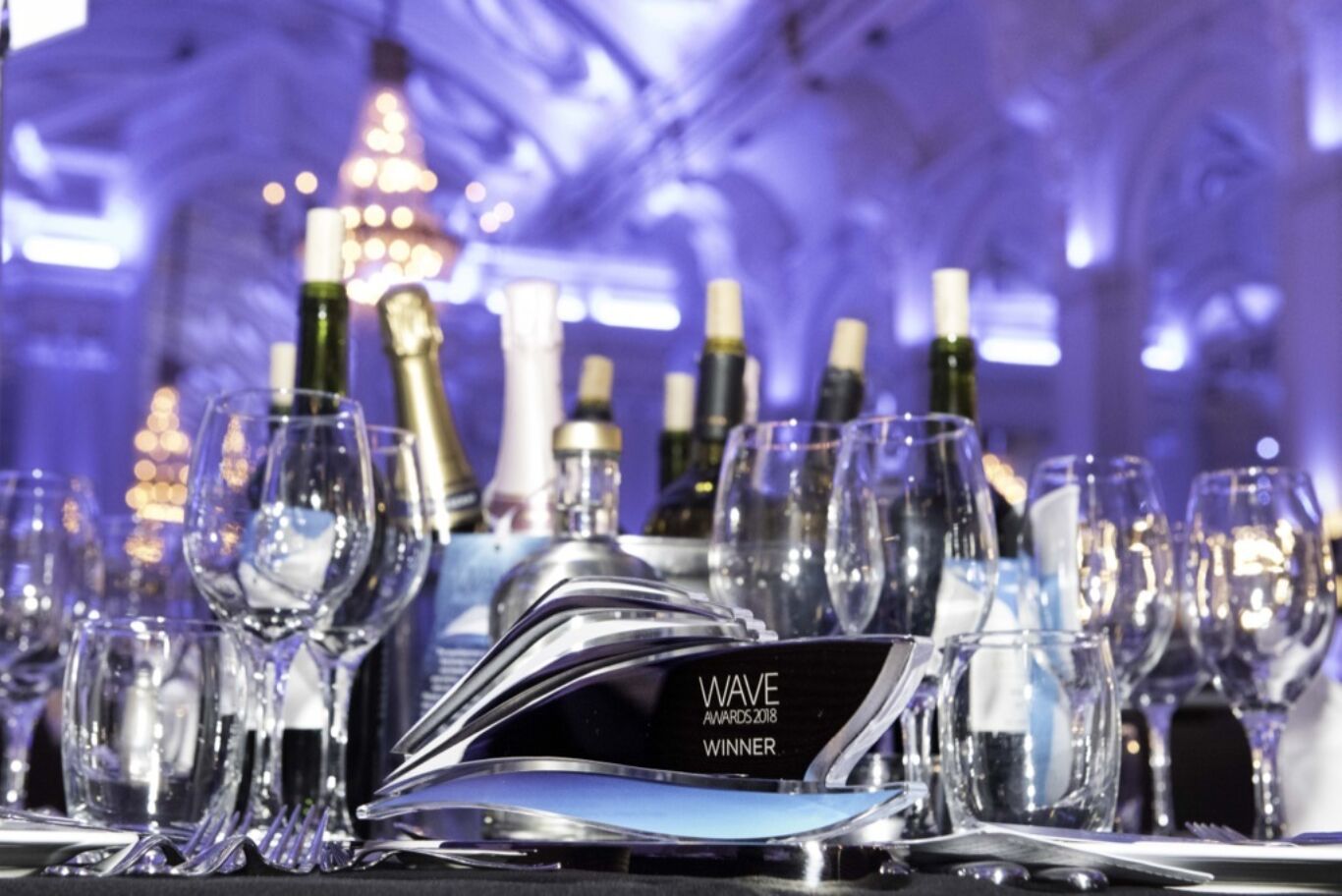 Wave Awards Shortlist
The shortlist for the 2019 Wave Awards has been announced
[vc_row][vc_column][vc_column_text]The shortlist for the 2019 Wave Awards has been announced
The awards – organised by Real Response Media – celebrate the very best in the cruise industry.
Launched in 2015 and now in their fourth year, these awards are firmly established as the premier accolades in the industry.
An expert panel of judges has cast their eyes over the entries and the shortlist has been announced, including some new categories in the form of Best Environmental Initiative and Best Agent Consortia.
The winners will be announced at a prestigious black-tie event and gala dinner at London's De Vere Grand Connaught Rooms on 7 March 2019.
You can still vote in the Passenger Favourites category but, be quick, as voting closes on the 31 December!
Find out more on the dedicated Wave Awards website.[/vc_column_text][/vc_column][/vc_row][vc_row][vc_column css=".vc_custom_1544097596905{background-color: #d9bbed !important;}"][vc_column_text]
OCEAN CATEGORIES
[/vc_column_text][/vc_column][/vc_row][vc_row css=".vc_custom_1544095912368{padding-top: 32px !important;}"][vc_column width="1/2″][vc_column_text]
Best Ocean Cruise Line
Fred. Olsen Cruise Lines
Marella Cruises
MSC Cruises
Royal Caribbean Cruise Line
Saga Cruises
Best River Cruise Line
Amadeus River Cruises
Avalon Waterways
Emerald Waterways
Saga Holidays
Titan Travel
Best Luxury Ocean Cruise Line
Crystal Cruises
Cunard
Oceania Cruises
Regent Seven Seas Cruises
Seabourn
Best Luxury River Cruise Line
AmaWaterways
Avalon Waterways
Crystal River Cruises
Uniworld Boutique River Cruise Collection
Scenic
Best Premium Cruise Line
Celebrity Cruises
Holland America Line
Best Expedition Cruise Line
Aurora Expeditions
G Adventures
Hapag-Lloyd Cruises
[/vc_column_text][/vc_column][vc_column width="1/2″][vc_column_text]
Best for Solo Travellers (ocean or river)
Crystal Cruises
Fred. Olsen Cruise Lines
Hebridean Island Cruises
Saga Cruises
Titan Travel
Voyages to Antiquity
Best Specialist Cruise Line
Azamara Club Cruises
Cruise & Maritime Voyages
Fred. Olsen Cruise Lines
Hebridean Island Cruises
Star Clippers
The Majestic Line (Scotland)
Voyages to Antiquity
Best New Ship Launch
Azamara Club Cruises – Azamara Pursuit
Marella Cruises – Marella Explorer
Royal Caribbean Cruise Line – Symphony of the Seas
Seabourn – Seabourn Ovation
Best Value-for-money Cruise Line (ocean or river)
Amadeus River Cruises
Avalon Waterways
Celestyal Cruises
Cruise & Maritime Voyages
Emerald Waterways
Marella Cruises
Saga Cruises
Voyages to Antiquity
Best Family Cruise Line
MSC Cruises
Royal Caribbean Cruise Line
[/vc_column_text][/vc_column][/vc_row][vc_row][vc_column css=".vc_custom_1544097608991{background-color: #d9bbed !important;}"][vc_column_text]
AGENT CATEGORIES
[/vc_column_text][/vc_column][/vc_row][vc_row css=".vc_custom_1544095629293{padding-top: 32px !important;}"][vc_column width="1/2″][vc_column_text]
Best Retail Agent
Best Non-Retail Agent
Bolsover Cruise Club
Cruise Direction
Cruise Nation
CruiseKings
Iglu Cruise
Jetline Cruise
ROL Cruise
[/vc_column_text][/vc_column][vc_column width="1/2″][vc_column_text]
Best Online Agent
Cruise Nation
CruiseKings
Iglu Cruise
The Cruise Specialists
WTH UK
Best Agent Consortia or Homeworking Agency
Advantage Travel Partnership
Hays Travel Homeworking Team
The Travel Network Group
[/vc_column_text][/vc_column][/vc_row][vc_row][vc_column css=".vc_custom_1544097628302{background-color: #d9bbed !important;}"][vc_column_text]
INDUSTRY CATEGORIES
[/vc_column_text][/vc_column][/vc_row][vc_row css=".vc_custom_1544095927553{padding-top: 32px !important;}"][vc_column width="1/2″][vc_column_text]
Best Advertising, PR or Marketing Campaign
Accord Marketing – Cruiseco: Making Waves in the UK Cruise Market
Grenada Tourism Authority – #FreeToWonder
Marella Cruises – MarellaByU
Planet Cruise – The Planet Cruise River and Luxury Cruise Show
ROL Cruise – Cruise Miles Loyalty Programme
Best Escorted & Specialist Tour Operator
Cosmos Tours
G Adventures
Intrepid Travel
Saga Holidays
Scenic
Titan Travel
Best Transfer Service
Saga Cruises
Titan Travel
[/vc_column_text][/vc_column][vc_column width="1/2″][vc_column_text]
Best Digital or Web-based Platform or Service
Azamara Club Cruises
Cruise Nation
Jetline Cruise
Best Environmental Initiative
CroisiEurope
G Adventures
Norwegian Cruise Line
Best Use of Technology
Ethos Farm
Marella Cruises
Royal Caribbean Cruise Lines
Celebrity Cruises
[/vc_column_text][/vc_column][/vc_row][vc_row][vc_column css=".vc_custom_1544097648783{background-color: #d9bbed !important;}"][vc_column_text]
ONBOARD CATEGORIES
[/vc_column_text][/vc_column][/vc_row][vc_row css=".vc_custom_1544095817216{padding-top: 32px !important;}"][vc_column width="1/2″][vc_column_text]Best for Accommodation
Holland America Line
Regent Seven Seas Cruises
Saga Cruises
Best for Cuisine
Celebrity Cruises
Crystal Cruises
Oceania Cruises
Saga Cruises
Seabourn
SeaDream Yacht Club
Best for Entertainment
Holland America Line
Marella Cruises
MSC Cruises
[/vc_column_text][/vc_column][vc_column width="1/2″][vc_column_text]
Best for Enrichment
Celestyal Cruises
Holland America Line
Scenic
Voyages to Antiquity
Best for Wellbeing/Spas
Marella Cruises
Regent Seven Seas Cruises
Seabourn
[/vc_column_text][/vc_column][/vc_row][vc_row][vc_column css=".vc_custom_1544097658822{background-color: #d9bbed !important;}"][vc_column_text]
PORTS & DESTINATIONS CATEGORIES
[/vc_column_text][/vc_column][/vc_row][vc_row][vc_column css=".vc_custom_1544093997990{background-color: #ffffff !important;}"][vc_column_text]
Best Destination (Port or Country)
Barbados – Barbados Tourism Marketing
Croatia – Croatian National Tourist Board
Greece – Greek National Tourism Organisation
Iceland – Cruise Iceland
Jamaica – The Port Authority of Jamaica
St Petersburg – Visit St Petersburg
Best Port
ABP Southampton
Port of Dover
Port of Seattle
Best Excursion
Azamara Club Cruises – Explore Further
Emerald Waterways – EmeraldACTIVE and EmeraldPLUS
Intercruises Shoreside & Port Services – Guernsey's Fish, Field and Flavour
Intercruises Shoreside & Port Services – VIP tour of Kennedy Space Center
Regent Seven Seas Cruises – Wellness Shore Excursions
Rocky Mountaineer – Rocky Mountains Excursions
[/vc_column_text][/vc_column][/vc_row][vc_row][vc_column width="1/3″][vc_column_text][/vc_column_text][/vc_column][vc_column width="1/3″][vc_single_image image="22482″ alignment="center"][/vc_column][vc_column width="1/3″][/vc_column][/vc_row]