Search for your ideal Cruise
Why cruise on this ship?
The barge "Danièle" cruises on the Canal de Garonne.
find your perfect cruise
Dining
Dining aboard a CroisiEurope cruise is always a pleasure. Food is taken seriously and it shows. You'll soon become firm friends with your waiter and you'll quickly come to admire the choices made by world-renowned sommelier, Serge Dubs.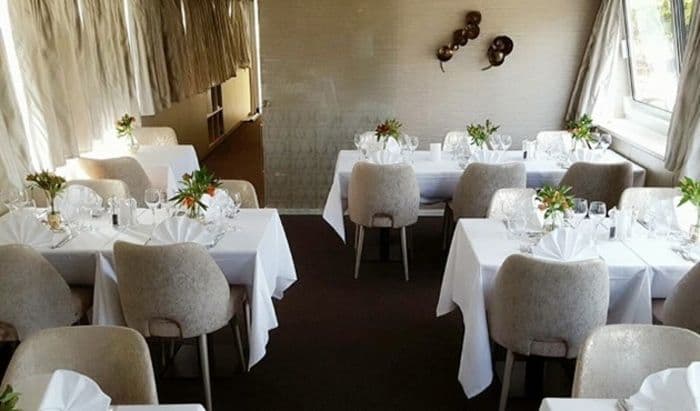 Restaurant
Lunch and dinner will be 3-course sit down meals prepared by CroisiEurope's chefs. They serve a fixed menu of local specialties, prepared on a daily basis from fresh ingredients. Both lunch and dinner meals are paired with excellent complimentary wines. They do provide meals for people with food allergies or special dietary needs.
Features
Experience: Complimentary
Food type: Classic
Entertaining
CroisiEurope ensures that there are a number of activities and events onboard that guests can take part in. These include pre-dinner games and dinner dances along with a number of events in the ship's lounge.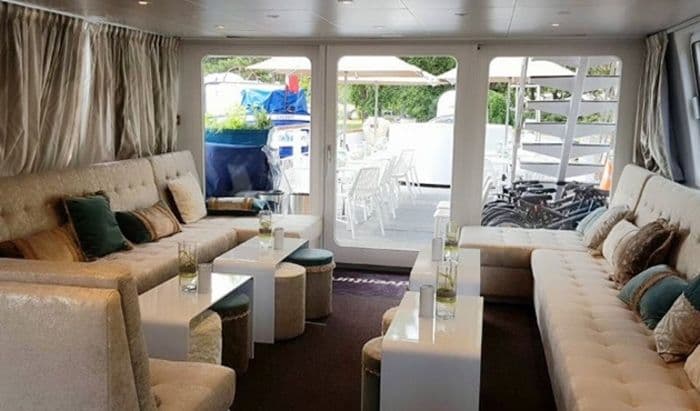 CroisiEurope Daniele Interior Lounge.jpg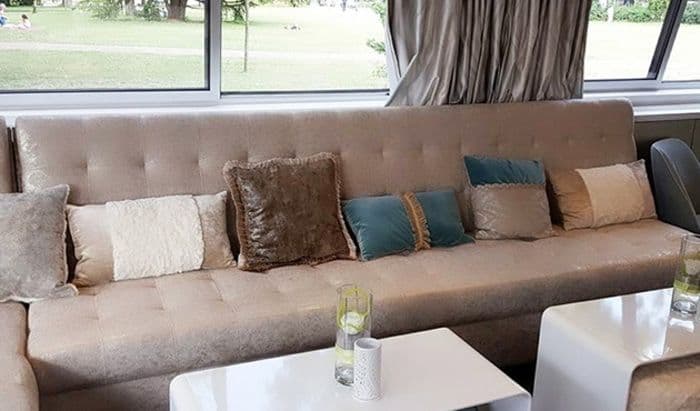 CroisiEurope Daniele Interior Lounge 2.jpg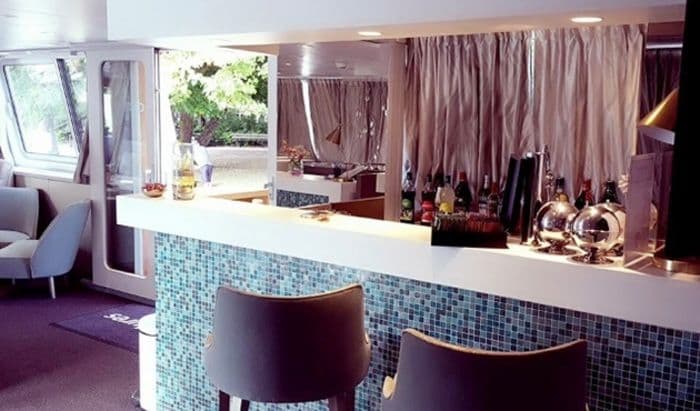 CroisiEurope Daniele Interior Bar.jpg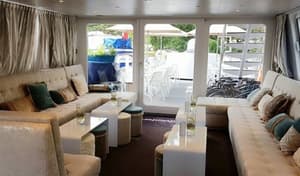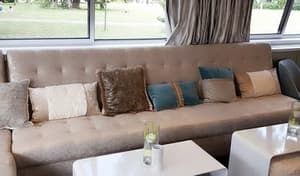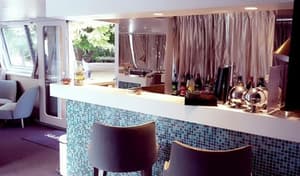 Lounge & Bar
Enjoy your evenings by heading to the Lounge where you will find a well stocked bar serving local beers and wines. A pleasant setting with maximum comfort and designer decor. Sit back, relax and enjoy the company of your fellow passengers and crew while sailing through the most beautiful rivers in Europe.
Enrichment
CroisiEurope offer an exciting and varied itinerary along the European rivers giving their passengers the unforgettable experiences of the enriching cities, towns and their cultures. From excursions to beautiful well known landmarks and gives you the full experience of each place you visit from the food, traditions and people.
On board programmes are offered which provide guests with understanding of their destinations, from lectures and demonstrations to special themed dinners.
Local musicians and other experts are invited onboard occasionally, or guests may choose to go ashore for some local shows and activities during evening or overnight stays.
Excursions
Choose from the itinerary onboard and experience the towns and cities of Europe. Mooring in the heart of towns near historical centres giving you the opportunity to explore the historical and architectural heritage. There are themed cruises available all year round.
Health and fitness
Please note: There are no health and fitness facilities onboard this ship.
Kids and teens
Please note: There are no children's facilities onboard this ship.
Accommodation
One of the most modern barges today offering home from home comforts. beautifully interior designed with bright, clean, modern colours.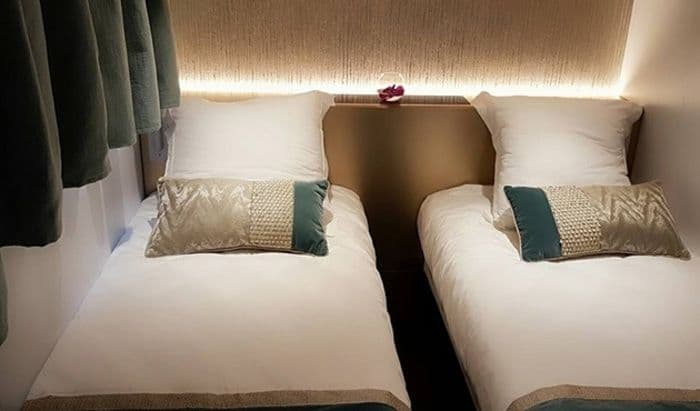 Cabins
All spacious cabins have a view and include a private bath with shower, TV, radio, cabin-to-cabin telephone, safe, and reversible air conditioning.
Deck plans

Sun Deck
Sun Deck

Chaise Loungers

Umbrellas

Barbecue Area


Main Deck
Jacuzzi

Terrace

Salon

Bar

Restaurant

Kitchen


Lower Deck