Search for your ideal Cruise
Why cruise on this ship?
La Bella Vita is a stylish twenty-passenger vessel offering comfortable, fully air-conditioned accommodation.
find your perfect cruise
Dining
The classic traditions of French and International cuisine are an unforgettable highlight of your cruise. The onboard chefs are experienced, highly-trained culinary artists, whose gastronomic creations are often rated higher by discerning clients than those they have sampled in top restaurants.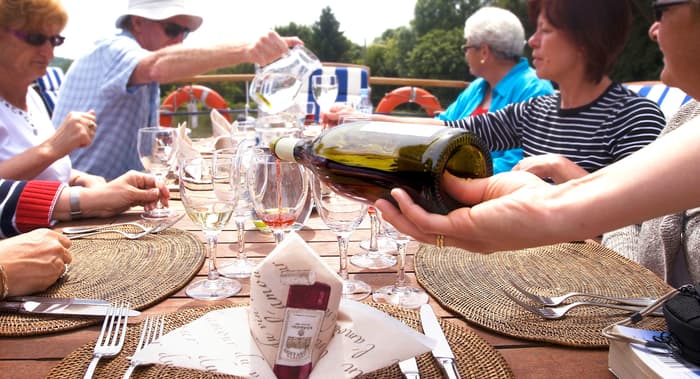 European Waterways Exterior Fine Dining on Deck.jpg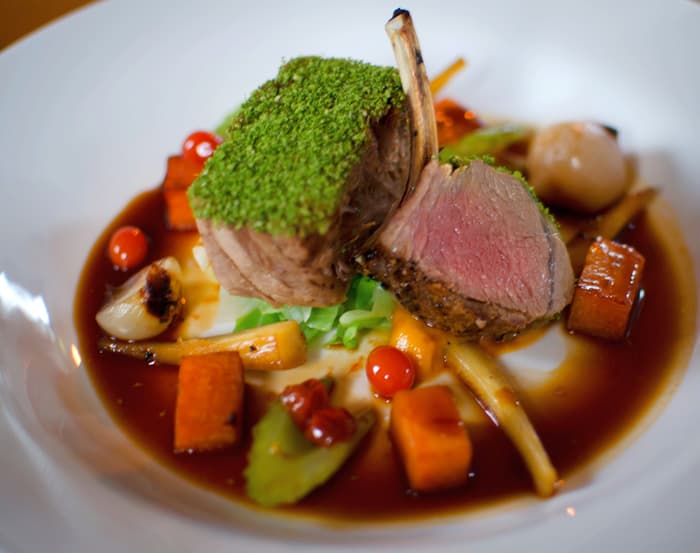 European Waterways Food.jpg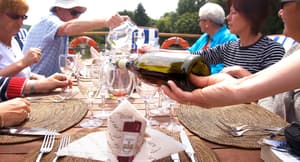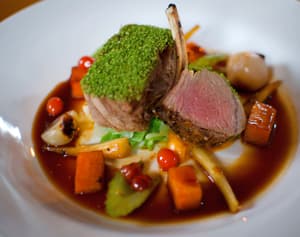 Cuisine & Dining Onboard
Before you wake each morning, a crew member has visited the local patisserie to collect newly baked breads, buttery croissants and a variety of fresh pastries, which will be laid out in the saloon with an array of fresh fruit and other accompaniments. Together with the aroma of fresh coffee brewing, the day has just begun and you may want to enjoy your breakfast on deck.
Luncheon may be a colourful arrangement of salads, pâtes, savoury quiches and of course, a selection of cheeses, all accompanied by an excellent choice of wines from the barge cellar. This daytime feast is often enjoyed on the sun deck, perhaps while cruising.
Dinner is the culinary highlight of each day. Served by candlelight, each course is a delicious creation, complemented by fine wines. Your chef will use the best fresh ingredients, bought from the wonderful local markets and pick fresh herbs from the small onboard herb garden to skilfully produce mouth-watering regional and national dishes that are full of flavour.
Features
Experience: Complimentary
Food type: Italian
Entertaining
Each hotel barge has a library, games and a CD player/iPod dock and some of them a spa pool on the sun deck, TV/DVD, or computer with internet access, often WiFi. Some even have a telescope for an after-dinner gaze into the night sky. There is also, of course, an open bar stocked with a wide range of alcoholic and soft drinks.
Enrichment
La Bella Vita does not offer any dedicated enrichment facilities. She however visits many locations of historical or cultural importance. See below for more information on the Venetian Lagoon & the Po Valley.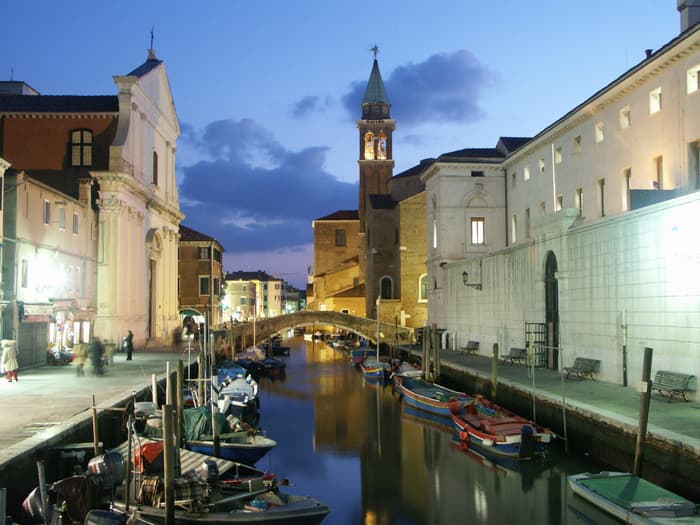 Venetian Lagoon & the Po Valley
When it comes to river cruises, Italy is a country seemingly designed to host them. Its beautiful canals and rivers pass through diverse landscapes and nature en route, from picturesque lagoon islands with their colourful houses, to wild beach dunes and pine woods with an abundance of birdlife. These waterways were once the ancient trade routes used by the Romans and the early Mediterranean settlers before them, and cruises around Italy are perfect for gaining a real insight into the many cultures - including Roman, Etruscan, Istrian, Byzantine and of course Renaissance - which have influenced the arts, architecture and history of the region over many centuries.
Throughout the season the 20 passenger La Bella Vita provides Italian river cruises that encompass the romance and architecture of Venice as well as the captivating lakeside setting of the Renaissance city of Mantua. Venice is, of course, the crowning jewel of most Italian river cruises, but Mantua, in central northern Italy, has also been (and still is) a hub of art, culture and music for centuries. The route inland takes you along the River Po and the Bianco Canal through the Po Valley.
Delicious seafood, local culinary specialities, fine wines and attentive service complete the experience of this fairytale adventure, and explain the appeal of these boutique Italian river cruises. Luxuriating in a friendly and relaxing boat environment, travellers have an opportunity for a unique perspective on some magnificent Italian cities.
La Bella Vita is the perfect vessel aboard which to embark in one of these cruises around Italy and to immerse yourself in Italian Renaissance culture. When it comes to river cruises, Italy is indeed hard to beat!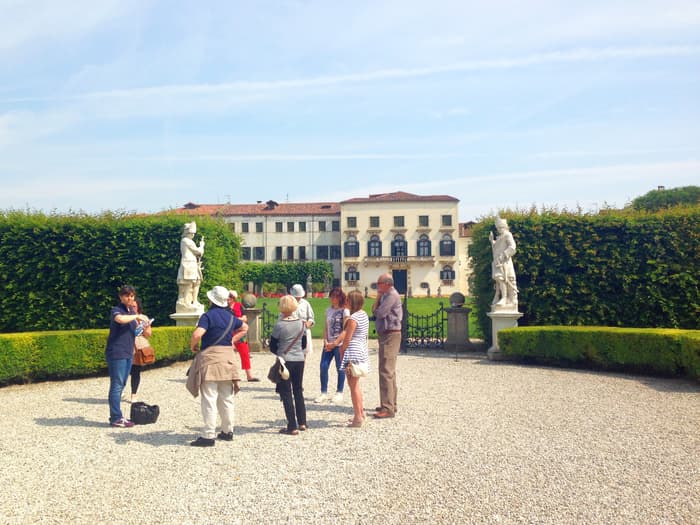 Venetian Lagoon & the Po Valley Cruise Highlights
Tour of historic Venice, the Naval Museum and the Pavilion of Gondolas
Cruise on the Canal of the Orphans past picturesque lagoon islands
Tour of Chioggia with its Roman, Etruscan and Byzantine history
Visit to Chioggia's colourful fish market
Dinner ashore at the 17thC stately home Villa Ca'Zen
Private visit to the wine cellars of Villa Widmann-Borletti
Tour of the 14thC Estense Castle in Ferrara
Visit Mantua's Ducal Palace and gardens or the Doge's Palace in Venice

Health and fitness
La Bella Vita does not offer any dedicated Health & Fitness facilities. There are, however, 10 touring bikes available on certain days for those looking to cycle through the areas visited.
Kids and teens
La Bella Vita does not provide any dedicated children's facilities.
Accommodation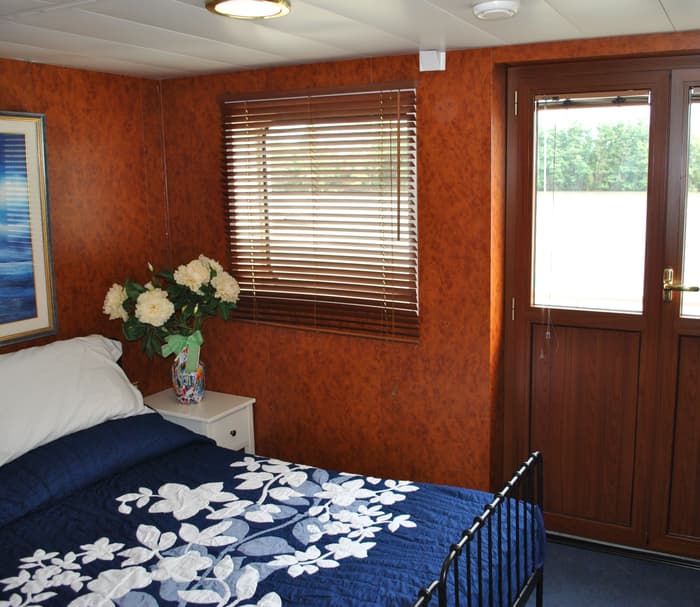 European Waterways La Bella Vita - Junior Suites.jpg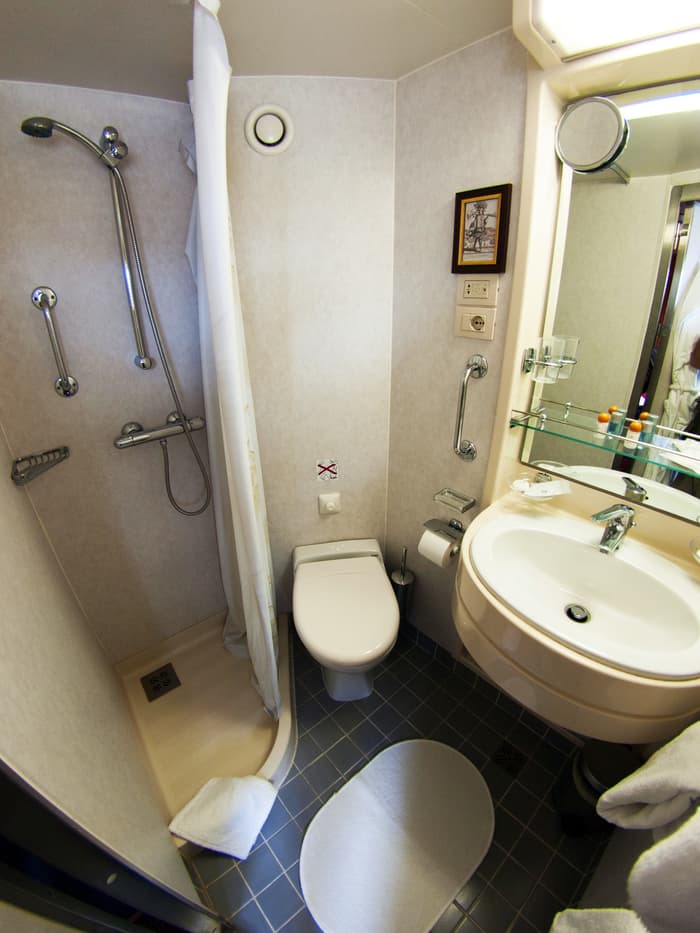 European Waterways La Bella Vita - Canaletto Bathroom.jpg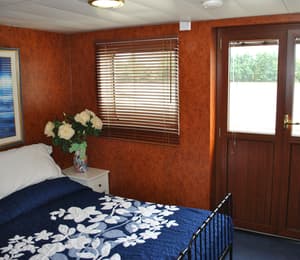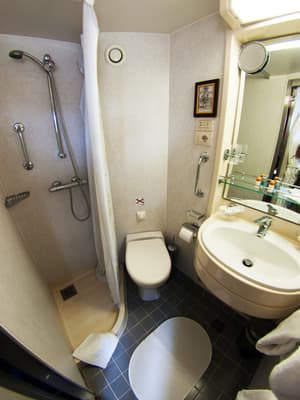 Suites & Staterooms
All hotel barges in the fleet benefit from an annual refurbishment and this may vary from redecoration and refurnishing of the accommodation or public areas of a vessel, to a complete refit of bedroom suites and their en suite facilities.
The accommodation on each hotel barge ranges from charming twin and double-bedded staterooms to suites with sitting areas – but all with closet and drawer storage and private en suite shower rooms. For any cruise, you can select a specific cabin, particularly if you book early.
Deck plans

Upper Deck
Dining Room
Saloon
Bar
Sun Deck
Junior Suites

Lower Deck