Search for your ideal Cruise
Why cruise on this ship?
La Belle Epoque is a spacious, luxurious hotel barge and sister ship to L'Impressionniste.
find your perfect cruise
Dining
The classic traditions of French and International cuisine are an unforgettable highlight of your cruise. The onboard chefs are experienced, highly-trained culinary artists, whose gastronomic creations are often rated higher by our discerning clients than those they have sampled in top restaurants.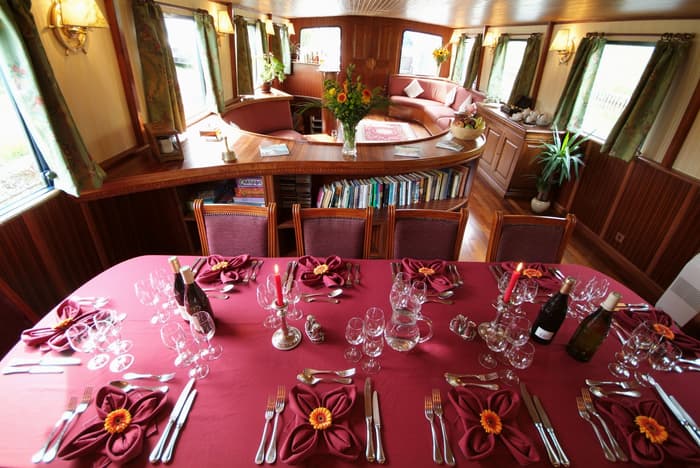 European Waterways La Belle Epoque Interior Dining Table & Saloon.JPG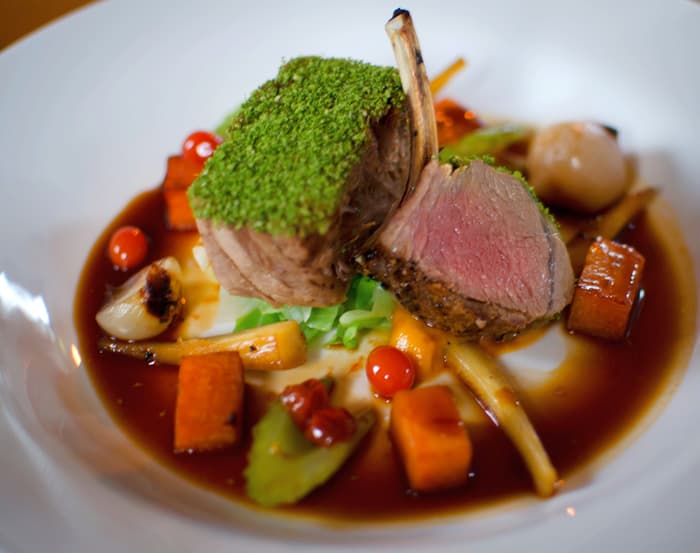 European Waterways Food.jpg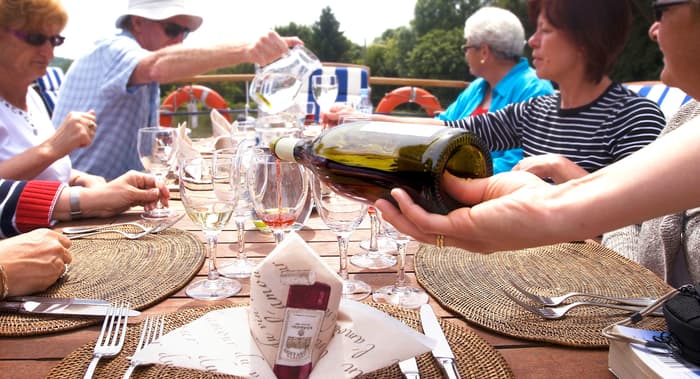 European Waterways Exterior Fine Dining on Deck.jpg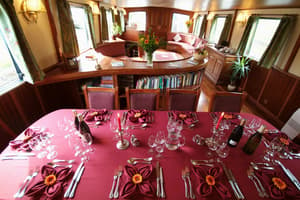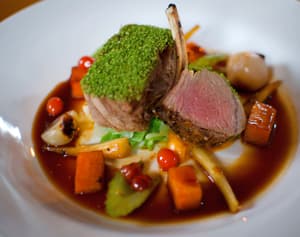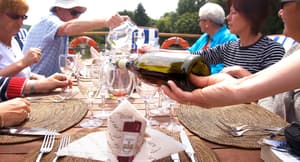 Cuisine & Dining Onboard
Before you wake each morning, a crew member has visited the local patisserie to collect newly baked breads, buttery croissants and a variety of fresh pastries, which will be laid out in the saloon with an array of fresh fruit and other accompaniments.
Together with the aroma of fresh coffee brewing, the day has just begun and you may want to enjoy your breakfast on deck.

Luncheon may be a colourful arrangement of salads, pâtes, savoury quiches and of course, a selection of cheeses, all accompanied by an excellent choice of wines from the barge cellar. This daytime feast is often enjoyed on the sun deck, perhaps while cruising.
Dinner is the culinary highlight of each day. Served by candlelight, each course is a delicious creation, complemented by fine wines. Your chef will use the best fresh ingredients, bought from the wonderful local markets and pick fresh herbs from the small onboard herb garden to skilfully produce mouth-watering regional and national dishes that are full of flavour.
Features
Experience: Complimentary
Food type: French
Entertaining
Each hotel barge has a library, games and a CD player/iPod dock and some of them a spa pool on the sun deck, TV/DVD, or computer with internet access, often WiFi. Some even have a telescope for an after-dinner gaze into the night sky.

There is also, of course, an open bar stocked with a wide range of alcoholic and soft drinks.
Enrichment
La Belle Époque does not offer any dedicated enrichment facilities. She however visits many locations of historical or cultural importance. See below for the more information on the Upper Burgundy Canal.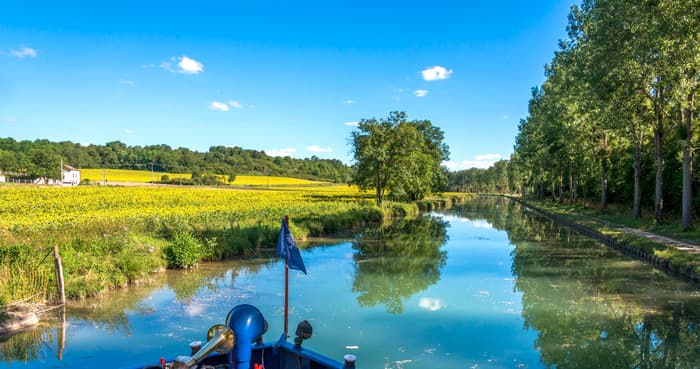 Burgundy
Burgundy boasts some of the world's finest wines with around 60,000 acres of sunlit vines and arguably the prettiest canals in France. The Burgundy Canal winds its way in smooth curves through the heart of renowned wine growing areas such as Chablis, Côte de Beaune and Côte de Nuits, or rises steeply through a flight of locks that appear like staircases.
The Nivernais Canal meanders alongside the picturesque River Yonne, through a largely undiscovered region near the Morvan Hills, passing sleepy villages and Charolais cattle grazing in the lush pastures. This is the original home of hotel barging with its hand-swung bridges and old logging sites, and where time seems to have stood still for centuries.
The landscape around the Burgundy Canal is one of rolling hills eroded over the centuries and covered in forests of oak, maple and pine and where spring, summer and autumn each leave a unique signature. Medieval towns are surrounded by unspoilt countryside and the wonderful markets have stalls brimming with fresh local products cultivated on the fertile plains.

This is a region with a vast variety of cheeses, in all shapes, sizes and colours, strong in character or mild and fresh and all can be enjoyed with full-bodied red Burgundies, or perhaps with lighter white Chablis wines.
Burgundy's gastronomic tradition is certainly rich and diverse and a sedate cruise on a hotel barge along one of its delightful waterways will allow you to indulge in good food and wine, two of the real pleasures in life.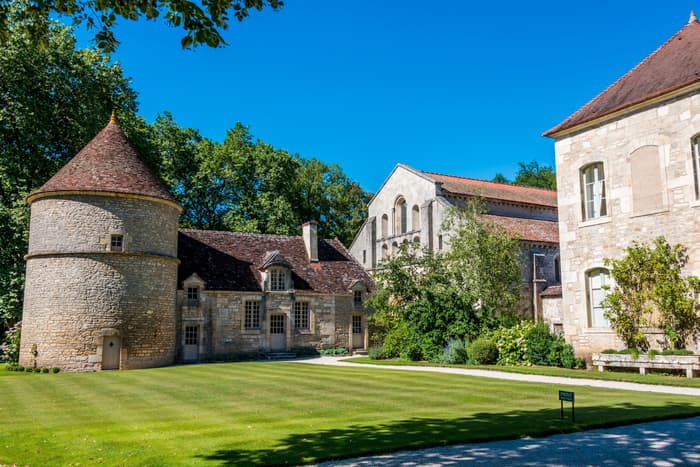 European Waterways Destinations Abbey de Fontenay.jpg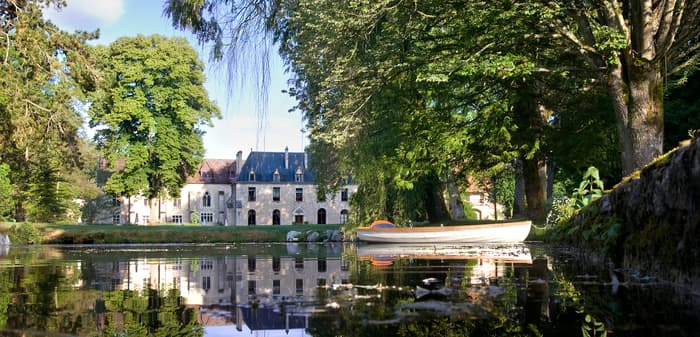 European Waterways La Belle Epoque Destinations Abbaye de la Bussiere.jpg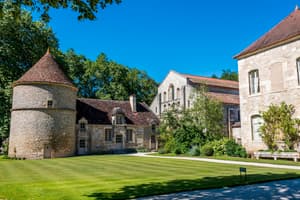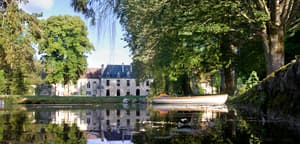 Upper Burgundy Canal Cruise Highlights
Visit the Abbaye de Fontenay
Winetasting of Chablis wines in the cellars of a renowned Domaine
Visit the village of Flavigny sur Ozerain, location of the film 'Chocolat'
Visit to Château d'Ancy-le-Franc
Visit to Noyers-sur-Serein, one of the most beautiful villages in Burgundy
Visit to famous battle site of Alesia, Optional hot air ballooning
Excellent towpath for walking and cycling

Health and fitness
Please note: La Belle Époque does not offer any dedicated Health & Fitness facilities. However, a spa pool is available on the Lower Sun Deck, and 12 touring bikes, as well as a tandem bike are available on request for anyone wishing to cycle around the areas visited.
Kids and teens
Please note: La Belle Époque does not offer any dedicated children facilities.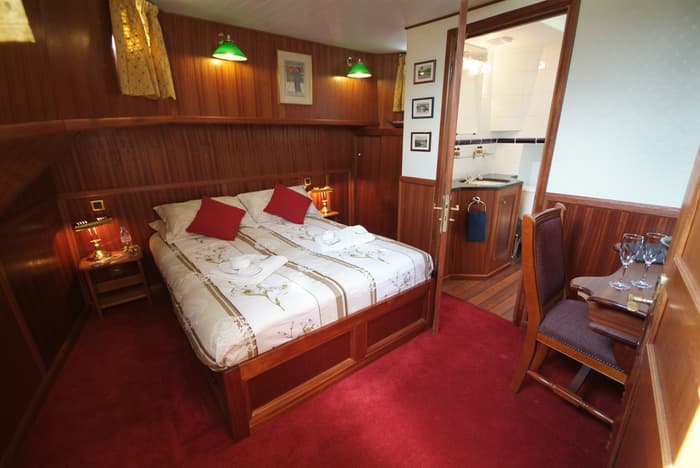 Junior Suites & Staterooms
All hotel barges in the fleet benefit from an annual refurbishment and this may vary from redecoration and refurnishing of the accommodation or public areas of a vessel, to a complete refit of bedroom suites and their en suite facilities.

The accommodation on each hotel barge ranges from charming twin and double-bedded staterooms to suites with sitting areas – but all with closet and drawer storage and private en suite shower rooms. For any cruise, you can select a specific cabin, particularly if you book early.
Deck plans

Upper Deck
Crew Facilities

Wheel House

Gallery

Dining Room & Saloon

Lower Sun Deck

Spa Pool

Upper Sun Deck


Lower Deck
Nuits St-Georges Twin or Double Junior Suite
Santenay Twin or Double Stateroom
Vougeot Twin or Double Stateroom
Crew Facilities
Winestore
Store
Sancerre Twin Stateroom
Chablis Twin Stateroom
Meursault Double Junior Suite