Search for your ideal Cruise
Why cruise on this ship?
Designed specifically to navigate the twists and turns of the Ganges, the Varuna opens up a whole new side of India to G Adventures travellers. A roomy 40m (130 ft) of floating comfort with a spacious covered deck and great sightlines, she's the perfect ambassador to India's most celebrated waterway.
find your perfect cruise
Dining
The pampering continues in the dining room with buffet breakfasts and lunches and four-course dinners that blend continental and Chilean cuisine.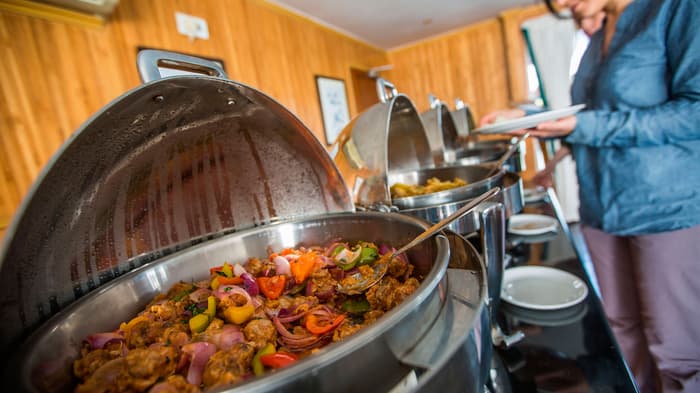 Dining Room
With single seatings for buffet breakfast, lunch and dinner, the dining room offers a combination of Indian and Western cuisines. It features glass doors on each side, offering a view of the Ganges river and its shores.
Entertaining
A major part of the Australis experience is an abundance of knowledge available at your fingertips, during every one of our Southern Patagonia cruise itineraries. This can be thanks to either our onboard library of interesting and informative books written about the region, or the regular seminars, lectures and presentations that take place courtesy of Australis' expert naturalist guides. They are the best in the business, and will walk you through Patagonia's geography, glaciology, ice fields, birdlife, marine mammals, Penguin and Sea Lion∘ colonies, flora and endemic species, the seasons, history and challenges facing this fragile part of the world. Our advice is to make the most of this priceless opportunity, and return home tooled up with a first-hand understanding of what makes southernmost Patagonia just so special.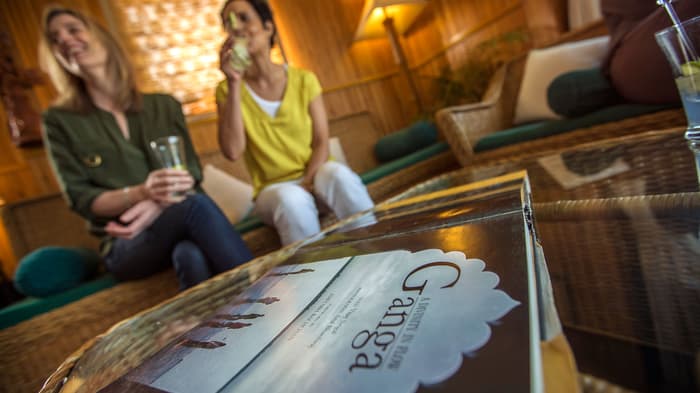 Saloon
A spacious saloon with French windows opening onto a front balcony deck. The perfect location to enjoy a drink in the company of your fellow guests.
Enrichment
The spectacularly beautiful landscapes of southern Patagonia are known for their varied and dramatic geography, huge glaciers, native forests and uniquely adapted wildlife that can be seen while aboard an Australis ship, though also during our amazing on-land excursions. You'll have the chance to witness Sea Lions, Beavers, Whales, Dolphins and a huge variety of bird species∘ such as Gulls, Terns, Giant Petrels, Cormorants, Albatrosses, Ducks and Condors, plus one of the largest Penguin colonies in the southern hemisphere. Everything that Tierra del Fuego has to offer can be seen up close from our nimble Zodiac boats, or during a huge range of interesting guide-led hikes and gentle walks through the most southernly forests on earth, along the coast or even right up to the imposing façade of a glacier.
Health and fitness
Please note: There are no health/fitness facilities on board Stella Australis.
Kids and teens
Please note: There are no dedicated children's facilities on board Stella Australis.
Accommodation
There are 100 Stella Australis spacious cabins consisting of six categories, all with cozy beds, full bathrooms and panoramic views of the Patagonian∘ nature unfolding outside.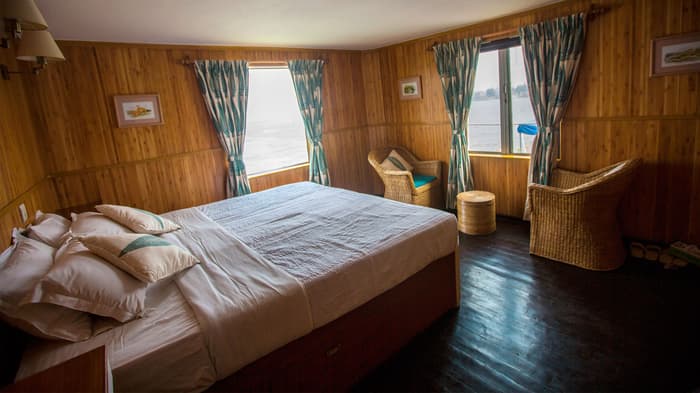 G Adventures Varuna Accommodation Double.jpg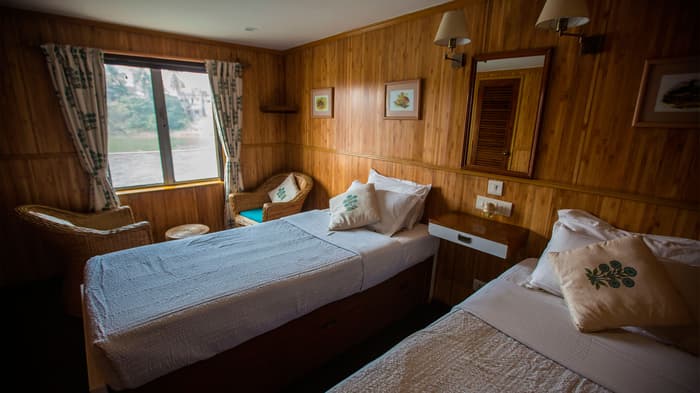 G Adventures Varuna Accommodation Twin.jpg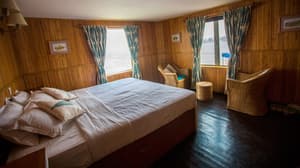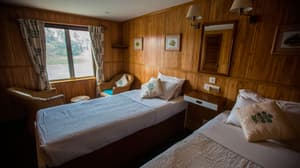 Cabins
Available in Double and Twin, cabins onboard the Varuna range from 185 square feet to 227 square feet. They all feature windows overlooking the Ganges and its shores.
Deck plans

Upper Deck

Main Deck

Lower Deck