Search for your ideal Cruise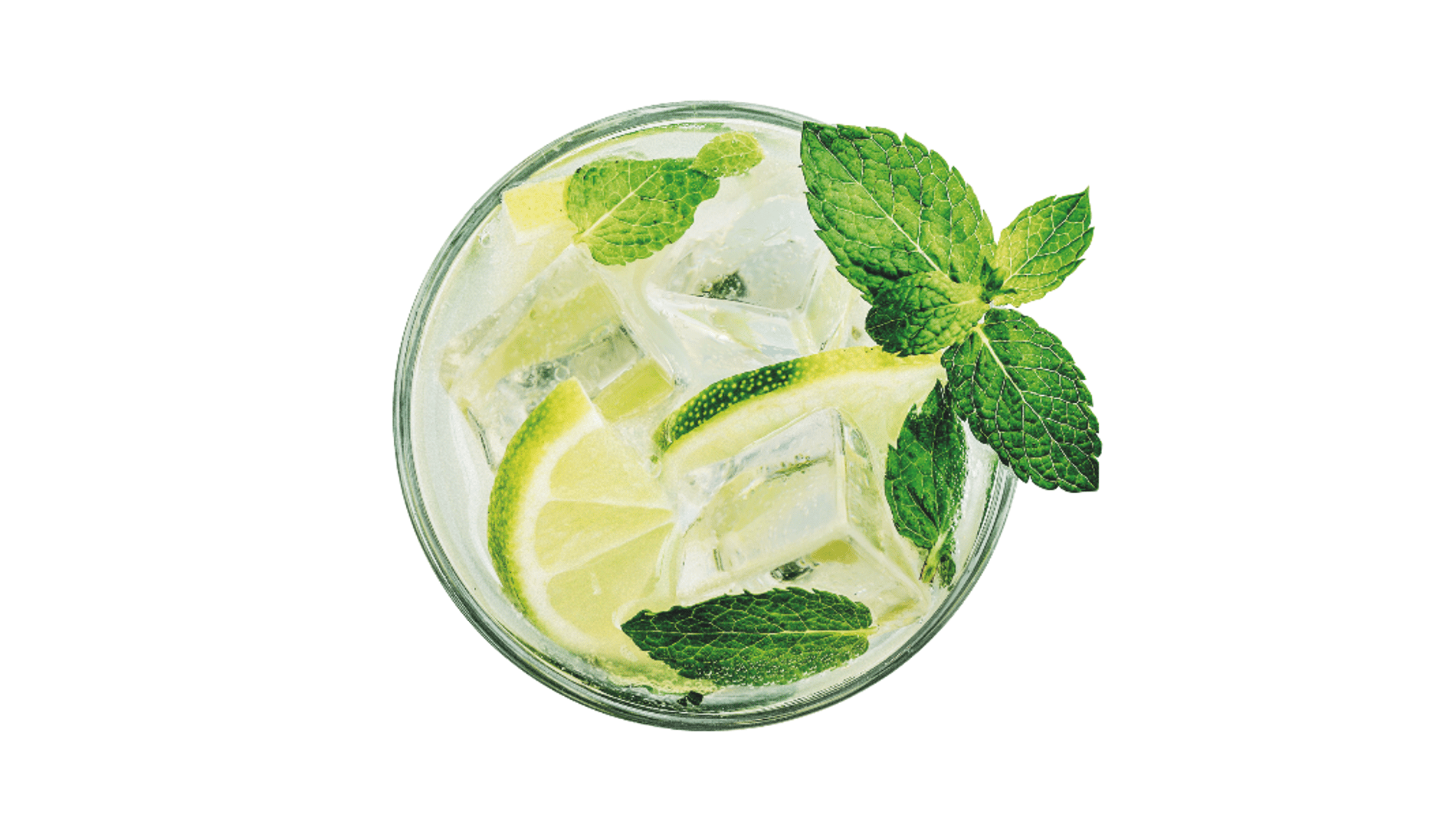 Drink up: Are Cruise Ship All-Inclusive Drinks Packages Really Worth It?
Drinks packages often add up to excellent value, but choosing the right one can be a headache. Here's how to get the mix just right…
Most travellers' idea of relaxing on holiday involves enjoying a few drinks, so it's no surprise that cruise lines offer plenty of choice when it comes to bars. But if you like being able to have a drink without signing a payment slip, are on a tight budget or you want to party without thinking about the expense, you should consider buying a drinks package.
'All-inclusive drinks packages are a popular choice among cruise guests, as they offer good value for money and they're a useful way of keeping tabs on how much you're spending,' says Andy Harmer, UK & Ireland director of the Cruise Lines International Association. 'But cruise lines offer a wide variety of packages to suit all guests, and prices of drinks on ships vary too, so it is important to properly compare the various deals on offer before you decide which one to pick.'
Read on for our handy guide to choosing a package that's perfect for you…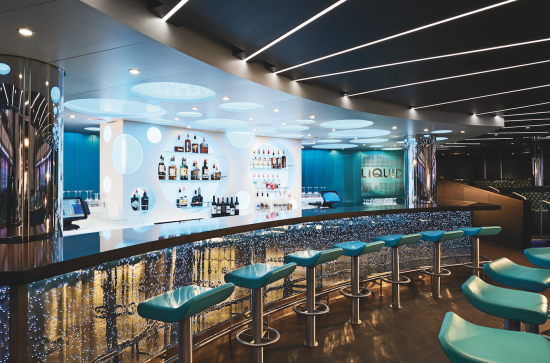 Check what's included
If you don't mind what gin goes into your G&T or which red wine accompanies your steak, most drinks packages will probably do the trick. But cruisers with more specific tastes should check the small print carefully. "I like to drink only a certain brand of whisky, and most lines don't provide it as part of a package, so it works out better value for me to pay as I go," says veteran cruise passenger Patrick Lemieux, 62, from Bordeaux.
If a limited choice of wines worries you, look out for cruise lines such as Celebrity that offer specially designed packages for wine buffs, allowing them to sample classic and sometimes rare vintages from some of the world's most famous vineyards.
Another good tip is to check the prices of drinks at the bars on your chosen ship (the cruise line's website may give these). Then, based on how much you expect to drink, you can work out whether a package will save you money.
"It's important to be clear about restrictions, too – what is and isn't covered," says Justin Stanton, sales and marketing director for Fred Olsen. "Every company will have a range of different packages, including different drinks, and some may include time restrictions, so you have to wait for a specified period before ordering your next drink." to avoid any hidden costs, be sure to check the cruise ship's package terms.
What if I don't drink alcohol?
If you're not a big drinker, or if you're travelling with kids, it's good to know that most lines offer a range of good-value soft drinks packages, too.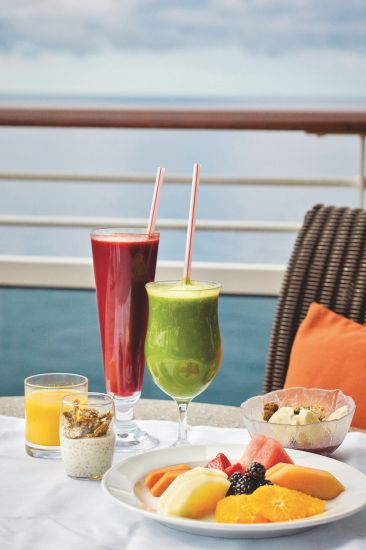 'These packages can really be worthwhile for passengers who prefer soft drinks,' says Nicola McNeish, head of sales for Celebrity Cruises UK & Ireland. "Our classic soft drinks package, at $18 per person, includes all the fountain and canned soda, bottled and freshly squeezed juices, premium coffees and teas and bottled water you can drink in a day."
There are also packages designed specifically to suit younger passengers. "Carnival Cruise Line has an unlimited soda programme called 'Bottomless Bubbles', priced at $5.95 per child per day and $8.50 per adult (age 18 and over) per day," says Iain Baillie, vice president of international sales for Carnival Cruise Line.
Beware of sharing
One thing you should take into account is that most cruise lines will expect you to buy a drinks package for the person who is sharing your cabin, too – even if that's your five-year-old-daughter.
Princess and Celebrity are exceptions to this rule and don't require a package purchase for people sharing a cabin, but they will generally allow you to buy only one drink at a time, to discourage any temptation to share drinks – and if you are caught sharing your tipples, you might be in danger of losing your entire drinks package.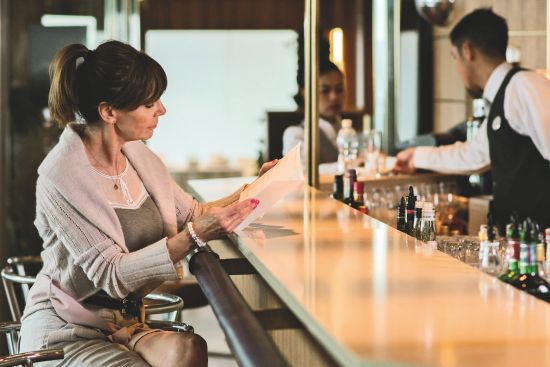 Book ahead
For best value, Celebrity Cruises' Nicola McNeish suggests that passengers should always book their voyage – and drinks package – well in advance. "There are often discounts on early bookings, sometimes as much as 50 per cent," she says. "Look out for special offers, too. When booking your cruise with Celebrity, you might find you're offered a free classic drinks package."
Think before you buy
A drinks package is not for everyone. Some cruisers find it encourages them to drink much more than they would at home, because the drinks are 'free'. It's a point that's well worth considering if you have concerns about your health.
And if you're taking a river cruise, there's usually no need to buy a package since you are generally provided with a good selection of wine to accompany meals, and most river cruise ships have an open bar. "We cover everything and you can take advantage of this at any time while on board, be it a top-shelf single malt or a cool glass of freshly squeezed orange juice," says Derek Banks, managing director of European Waterways.
Azmara Club Cruises offers a wide choice of drinks packages, including a Premium Water option and an Ultimate Liquor package that lets you choose from more than 100 different brands.
Good to know: room service orders are included in your package.
Carnival Cruise Lines has a 'Cheers!' package that includes certain premium brands as well as champagne by the glass with meals, and also allows a 25 per cent discount off the menu price for wine and champagne by the bottle.
Good to know: there is not much difference between the price of a pre-booked package and the price you'll pay if you buy it on board.
Celebrity Cruises offers a range of deals, ranging from Classic Drinks packages to Premium Wine and Premium Water.
Good to know: the Premium Drinks package also includes a 20 per cent discount on wines by the bottle.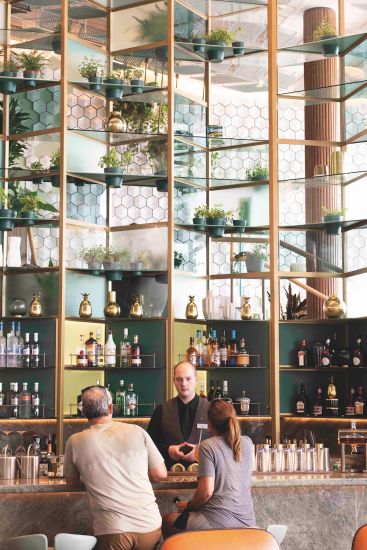 Costa Cruise Lines has a good-value all-inclusive beverage package that even covers gratuities. Good to know: you'll need to pay extra for premium brands.
Cunard offers numerous drinks packages, including a soft drinks option and a range of wine packages. Good to know: gratuities are included in every package except soft drinks.
Fred Olsen guests can buy an all-inclusive drinks upgrade on ocean cruises that allows them to enjoy an unlimited supply of selected wines, beers, house spirits and soft drinks. Guests with this upgrade can also save 50 per cent on premium and branded drinks.
Good to know: the package must be purchased at least a week before the departure date.
Holland America Line offers competitively priced packages including alcoholic and non alcoholic beverages, along with cocktails and certain wines.
Good to know: drinks are limited to 15 per day and there is a cap on prices.
Marella cruises are now all-inclusive but guests can still upgrade to a Premium drinks package, which includes premium brands, more expensive cocktails (including champagne) and unlimited soft drinks. Good to know: drinks packages are valid from 10am to 2am.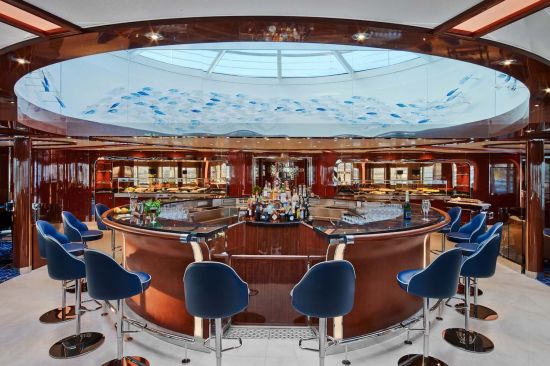 MSC Cruises has a limited choice of alcoholic and non-alcoholic packages, but everything – including premium brands and champagne cocktails – is covered by the company's Premium Plus package.
Good to know: all passengers sharing a cabin must purchase a package.
Norwegian Cruise Line offers two packages, but only their Ultimate Beverage package covers premium brands and cocktails.
Good to know: drinks packages are also valid on Great Stirrup Cay, NCL's private island in the Bahamas
P&C Cruises has four packages – including two that cover soft drinks. Its 'The Lot!' package covers wines, spirits and cocktails.
Good to know: your package covers drinks up to a certain price, but full charges apply for any beverage that costs more.
Princess Cruises offers a single package that covers alcoholic and non-alcoholic drinks, but there is a unique range of beer packages, too.
Good to know: other passengers sharing your cabin do not need to purchase a package of their own.
Royal Caribbean offers a Deluxe Beverage package covering nearly every drink available on the ship. Good to know: the package is quite expensive but there are steep reductions if you book in advance.
Useful Tips
Don't forget to calculate the value of your package across the entire cruise – on port days, for example, you will drink less.
Don't think that you always have to buy a package before stepping aboard. Most ships will allow you to buy one after a few days cruising, though doing it this way is usually more expensive.
Don't forget to check if gratuities are included in your package: that extra 15 to 20 percent per drink will soon add up.
Do remember that drinks packages don't usually apply to drinks from your in-room mini bar. Beverages ordered via room service may also be excluded.