Search for your ideal Cruise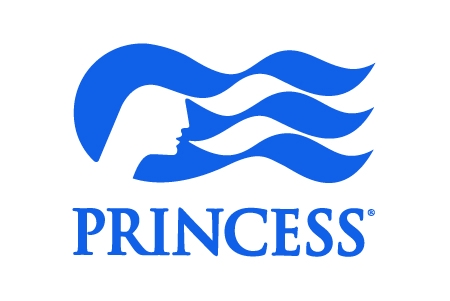 Princess Cruises Cruise Line Guide
Wave Awards winner:

Princess Cruises has a fleet of 15 ships ranging in size from 2,000 passengers to 3,660 passengers. The brand is famed for its Alaska sailings, but also offers cruises all over the world. Princess is widely credited for having introduced millions of Americans to the concept of a modern cruise holiday and the line is still innovating to this day with the launch of the latest member of its fleet, Enchanted Princess in 2021. The 3,660-guest vessel is 1,083 feet in length and 217 feet in height. Princess took delivery of Royal-class ship Discovery Princess in early 2022, with the vessel sailing in the Spring. A new Sphere-class of ships, each able to carry 4,300 passengers, will be introduced from 2023.
Why choose this cruise line?
Princess Cruises offers destination leadership. It sails to 330 destinations on 15 ships – and owns five wilderness lodges in Alaska. The line's tour operator partners live in, work in and know these ports better than anyone else. Local experiences are brought on board, like regional cuisine and entertainment.
Personalised service is at the core of what Princess cruise holidays provide. The team tries to make each guest feel special, from knowing you take lime instead of lemon in your gin to remembering how you like your steak cooked.
The cruise line also offers insurmountable value. Not only do guests get to explore multiple destinations yet only unpack once but cruising with Princess includes multicourse meals to remember, Broadway-style shows, comedy acts and bands plus comfortable staterooms that feature the Princess Luxury Bed. The best value of all can be achieved with the Princess Plus fare which includes drinks, fast, reliable Wi-Fi and crew appreciation for just £30 a day (worth over £65).

Tech is impressive onboard, too. Princess Cruises' wearable Medallion opens your cabin door as you approach, saving all that fumbling around for a key card and is around the size of a 10p coin. Combined with a smartphone, the device also allows you to order food, drink and even suncream to wherever you are on the ship. You can even find out where your child (or partner) has wandered off to, join in virtual games on the top-deck screen or avoid the queues at guest services by messaging a crew member.
Aside from the tech, Princess also offers glitzy atriums, a variety of restaurants and lounges, and movies under the stars.

find your perfect cruise
Reviews for Princess Cruises
Princess Cruises Customer Reviews
Cruising with Princess Cruises
Princess Cruises offers a traditional but relaxed style of cruising for its passengers. Hallmarks of the line include the Piazza (a central gathering area which includes shops, bars, and cafés), three main dining rooms, several pools and popular Movies Under the Stars screenings. The line's newer cruise ships have been taking on more modern features, no doubt to attract a younger crowd, from the new Medallion tech to a digital escape room experience (Sky Princess), which combine well with the line's more classic offerings.
Search for your ideal Princess Cruise
Showing 10 of 1144 results
Who should travel with Princess Cruises
Princess Cruises appeals to a wide variety of passengers, from families and couples to seasoned cruisers and new-to-cruise.
Princess ships typically have a family-friendly vibe, catering to passengers of all ages. Kids' facilities include youth and teen clubs, interactive games via Medallion and group sporting activities, from basketball tournaments to scavenger hunts and dance competitions.
Ships are modern and sophisticated and offer a relaxed and laidback atmosphere.

Princess Cruises destinations
Princess Cruises is famed for its Alaska sailings and in 2019, the cruise line marked its 50th year sailing in the region by sending seven of its ships to Alaska – its biggest deployment yet.
Princess' destinations include the Caribbean, Alaska, Panama Canal, Mexican Riviera, Europe, South America, Australia and New Zealand, the South Pacific, Hawaii, Asia, Canada and New England, Antarctica, and world voyages.
Princess Cruises Cabins
Princess Cruises offers seven to eight different types of cabins on their ships.
Suite
Spacious Suite with a luxury bed, sofa bed, patio with updated furniture, and a separate seating area
Club Class
A premium stateroom that includes a balcony with two to four chairs, separate seating area with a sofa bed and coffee table, queen or two twin beds, refrigerator and a bathroom tub and massage shower head with upgraded amenities
Mini-Suite
A 323 square foot suite, including a balcony supplied with a table and chairs, bathroom tub and massage shower head, floor-to-ceiling sliding glass doors, separate sitting area with sofa bed & coffee table
Balcony
A 214-222 square feet suite, including a balcony with 2 chairs and table, floor-to-ceiling sliding glass doors, comfortable queen or two twin beds, and a refrigerator
Oceanview
A room with a view that is approximately 146 to 216 square feet with a spacious window, comfortable queen or two twin beds, private bathroom with shower, flat-panel television, and a refrigerator
Interior
The most affordable option of all the cabins, the room is approximately 158-162 square feet and has a queen or two twin beds, refrigerator, private bathroom with a shower, desk, and a flat-panel television
Two Bedroom Family Suite
For larger families or groups travelling together, this option has suite-only benefits, two bathrooms, a large living room, an expansive balcony, and sleeps up to eight people
Princess Cruises dining
Princess Cruises has a plethora of renowned dining options on all fourteen of its ships. There are different dining experiences available depending on whether cruisers want more of an elegant meal or a casual lunch; Princess Cruises has it all.
A Princess MedallionClass Vacation allows cruisers to order meals to their balcony or on the top deck through the OceanNow on the Princess Medallion app. Through the Medallion app, cruisers can access Dine My Way which allows guests to customize their dining experience with their preferences. Princess Cruises' ships offer a variety of speciality restaurants.
Crown Grill - a steakhouse that was named among "Best Cruise Ship Steakhouses" by USA TODAY
All Princess Cruise ships have a Crown Grill
Sabatini's - award-winning, trattoria-style dining experience
Available on Caribbean Princess, Coral Princess, Emerald Princess, Enchanted Princess, Grand Princess, Regal Princess, Ruby Princess, Sky Princess, and Discover Princess in 2022
Sterling Steakhouse - steakhouse voted among "Best Cruise Ship Steakhouses" by USA TODAY
All Princess Cruise ships have a Sterling Steakhouse
Chef's Table - a multicourse dinner with the Executive Chef
All Princess Cruise ships have a Chef's Table
Kai Sushi - traditional sushi bar
Available on Diamond Princess
Bayou Café - New Orleans cuisine with a mixture of French, Spanish and African influences
Available on Coral Princess and Island Princess
The Salty Dog - gastropub
All Princess Cruise ships have The Salty Dog
Harmony - Chinese culinary dining experience created in partnership with former chef of Wing Lei, the first Chinese restaurant in North America awarded a Michelin star
Available on Majestic Princess
Bistro Sur La Mer - casual French bistro-style dining with a modern twist
Available on Majestic Princess, Sky Princess, and Enchanted Princess
Planks BBQ - American-style dinner
Available on Majestic, Regal, and Sky Princess as a dinner Pop-Up event
Steamers - family-style seafood restaurant
Available on Majestic, Regal, and Sky Princess as a dinner-only Pop-Up event
Royal Afternoon Tea
Available on Enchanted, Regal, Royal, and Sky Princess in the piazza, Diamond Princess while in Japan
The payCaribbean Princess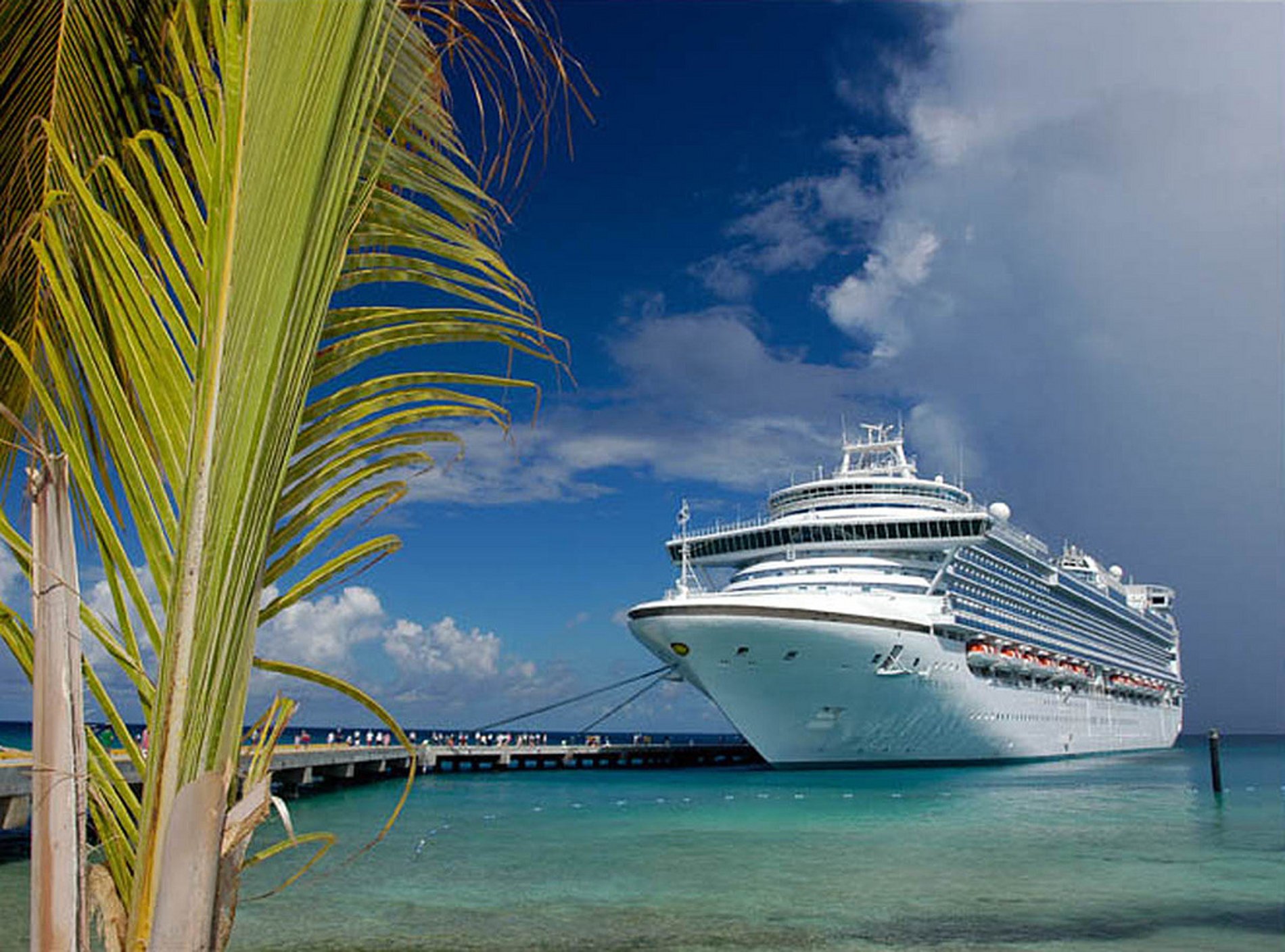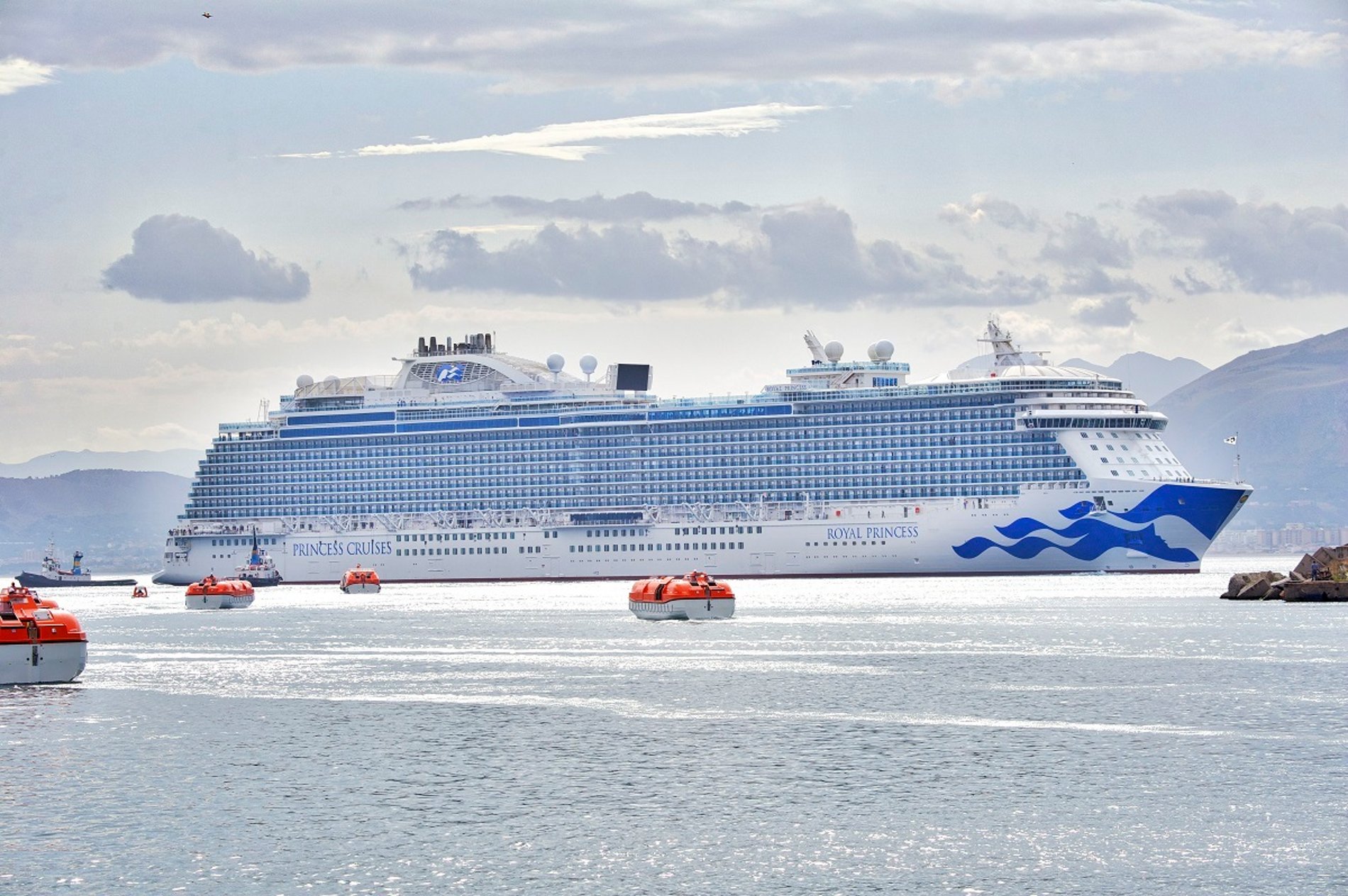 Princess Cruises announces longest ever season sailing from the UK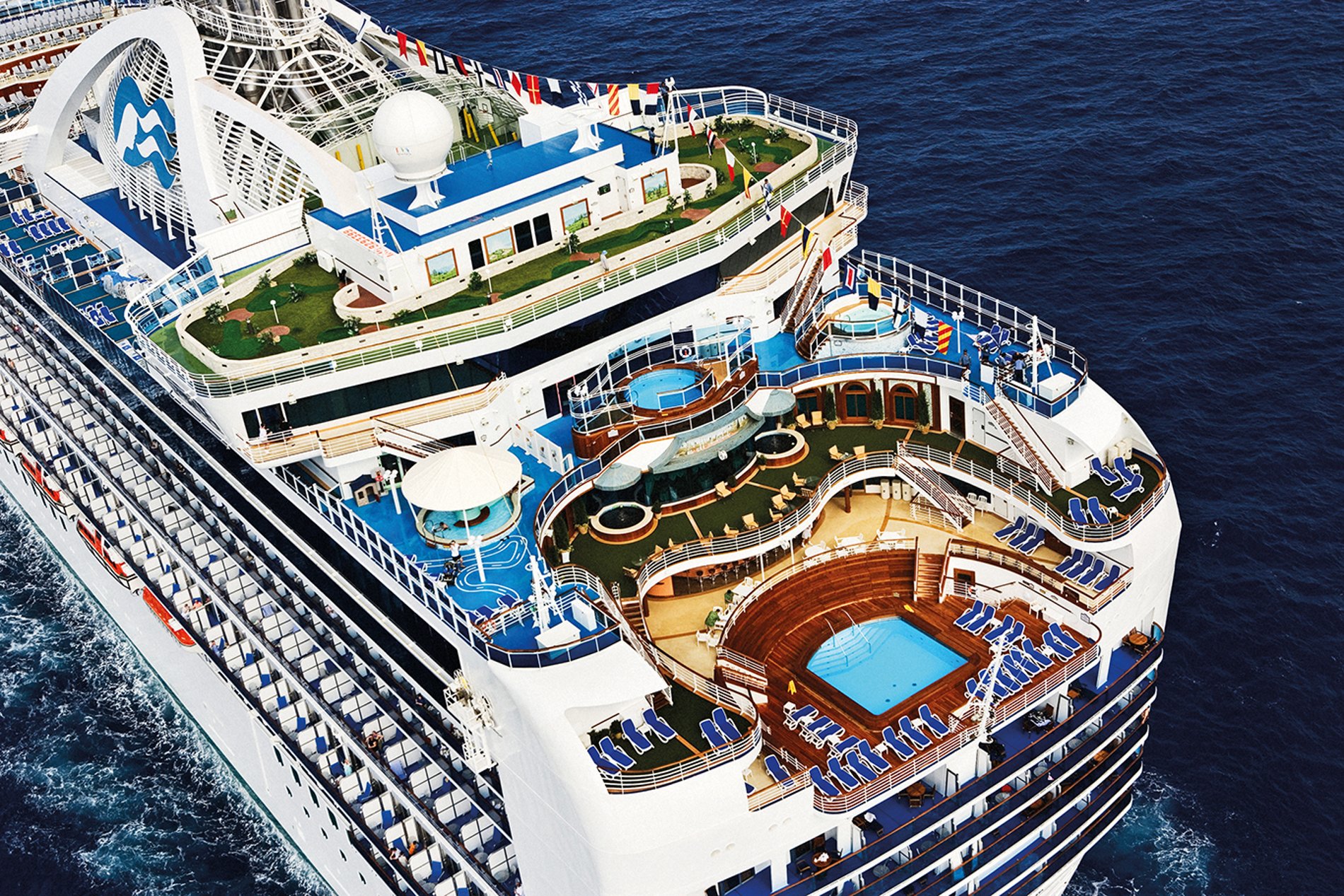 There's so much to do on board Crown Princess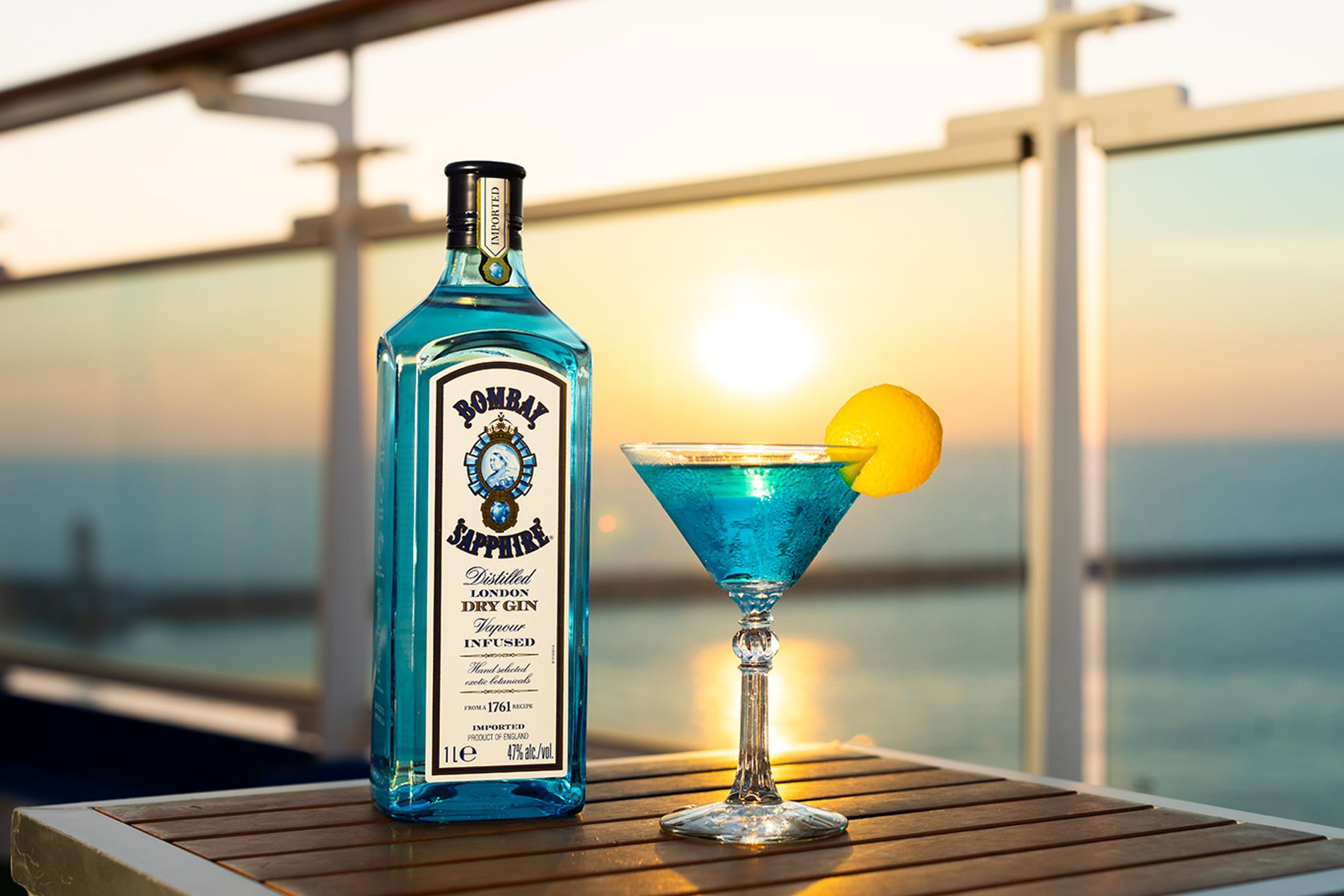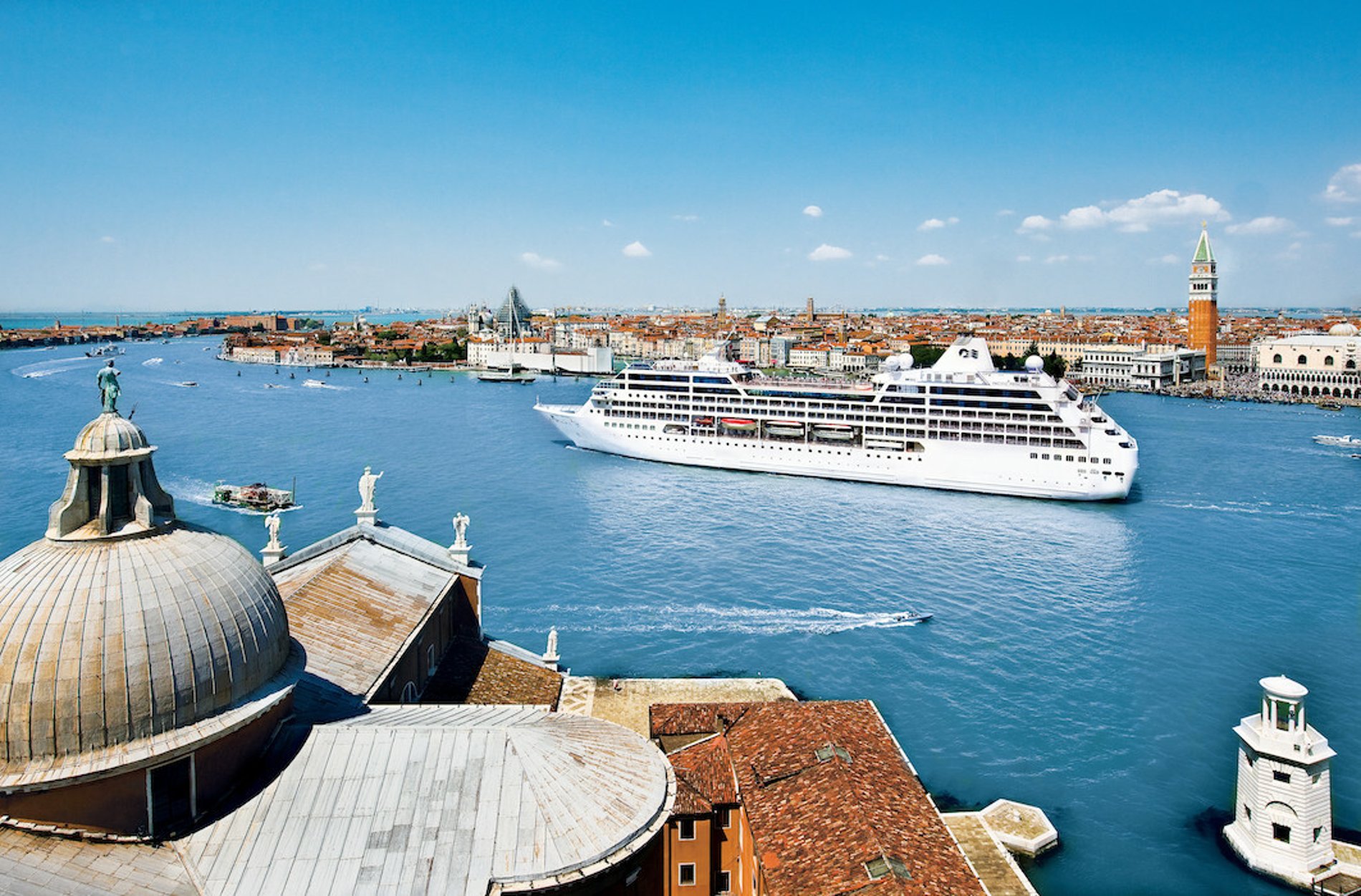 Pacific Princess guests can enjoy an overnight stay in Venice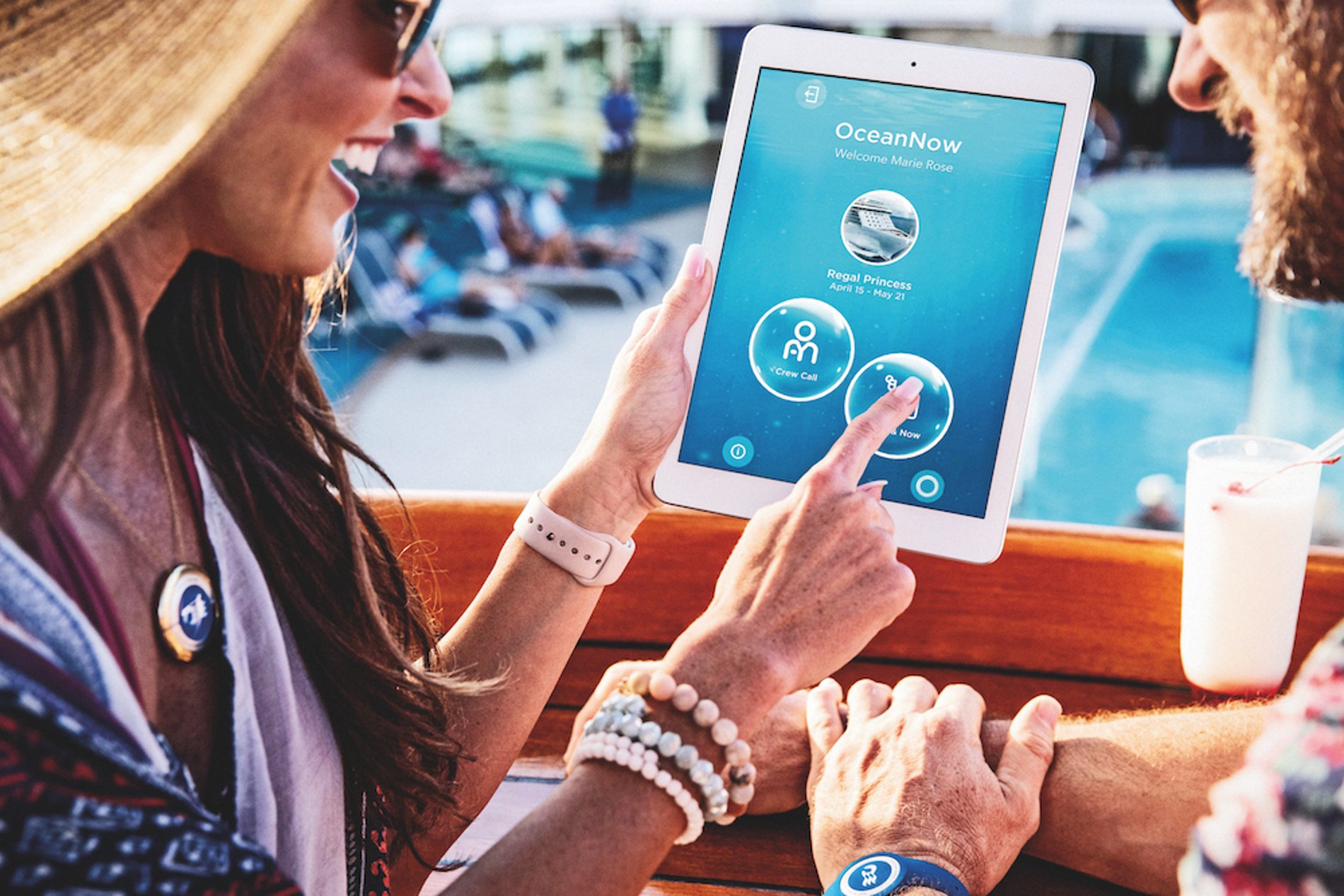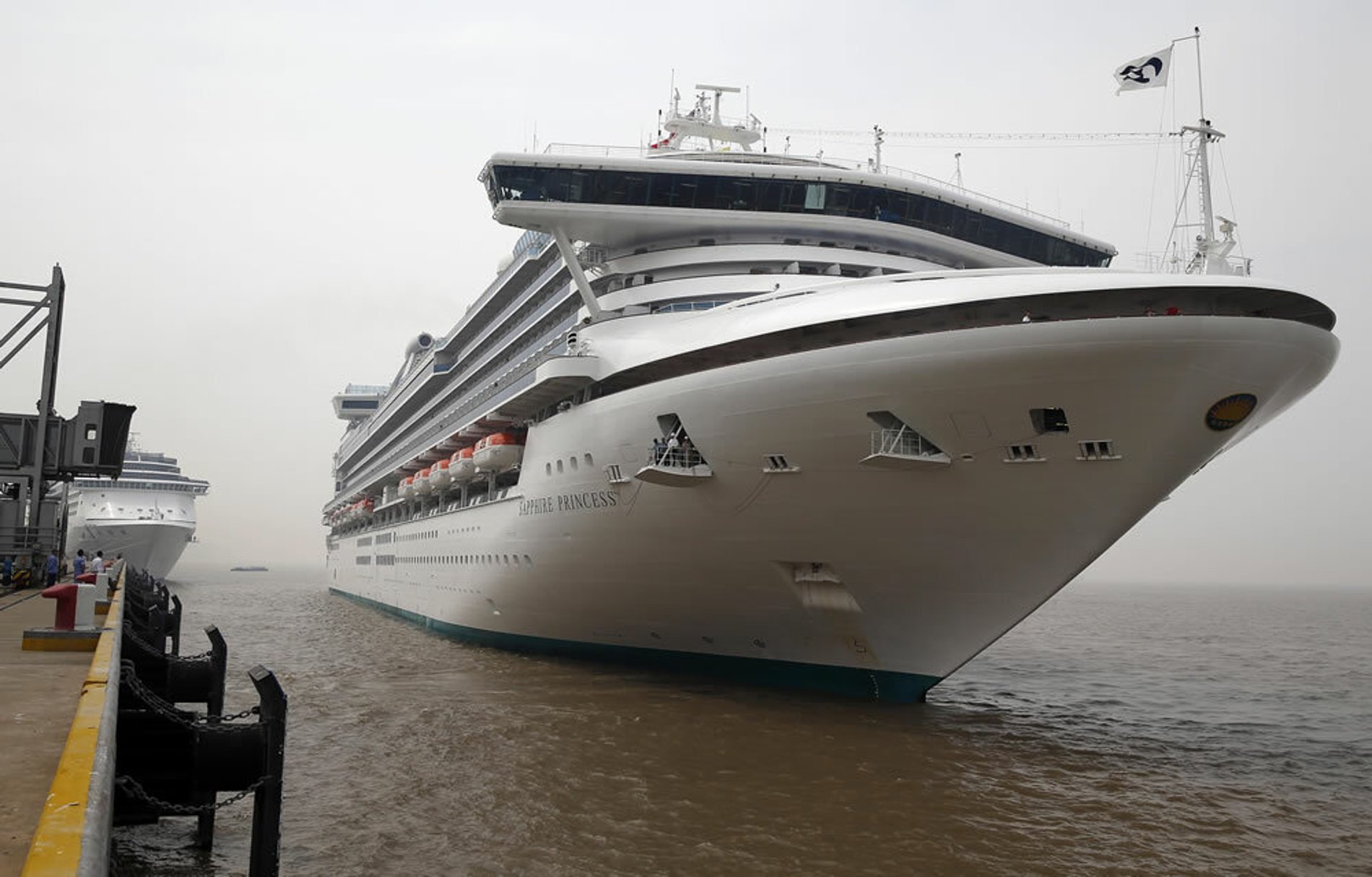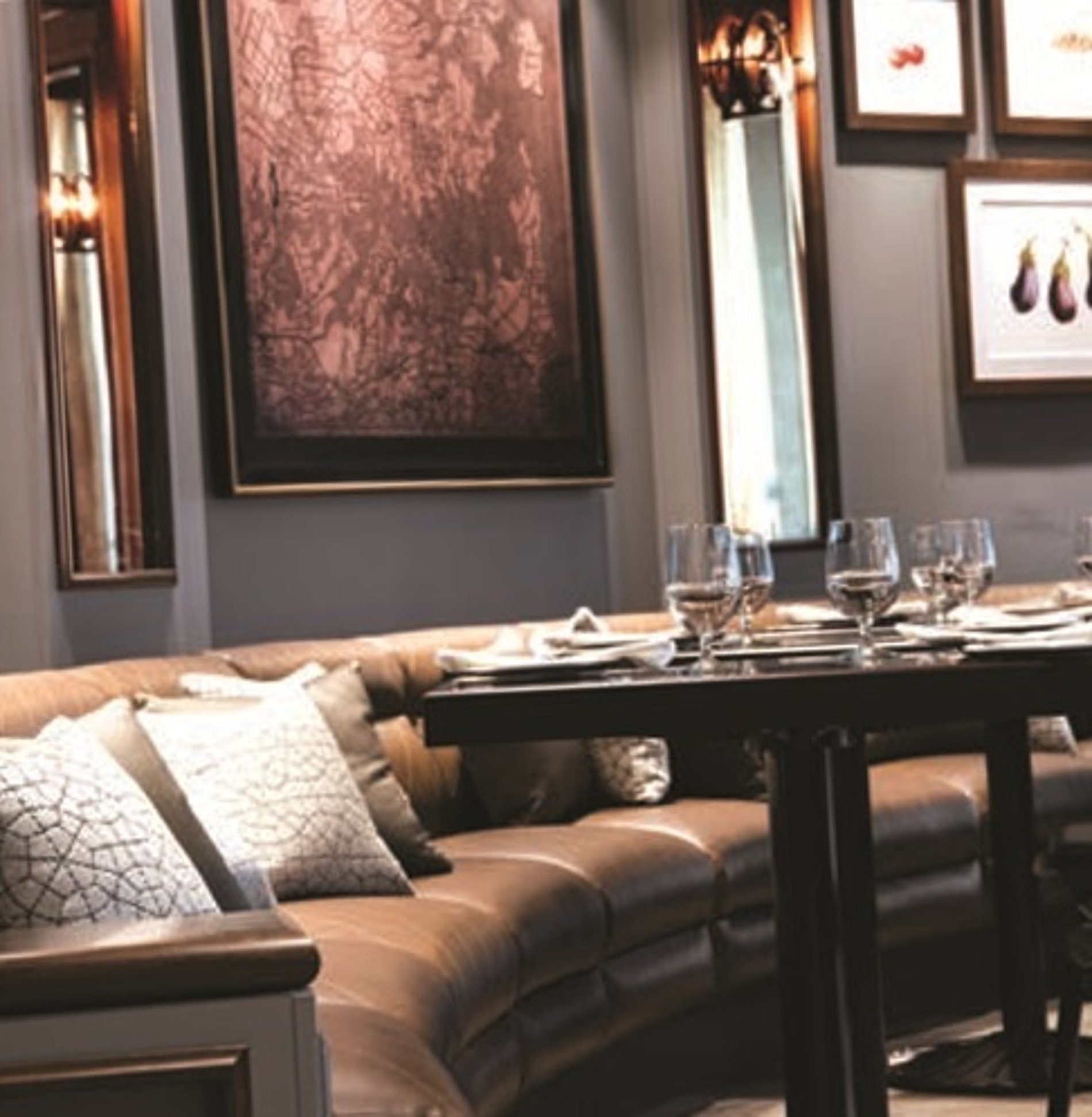 Princess Ruby Princess' Share restaurant is a new concept in dining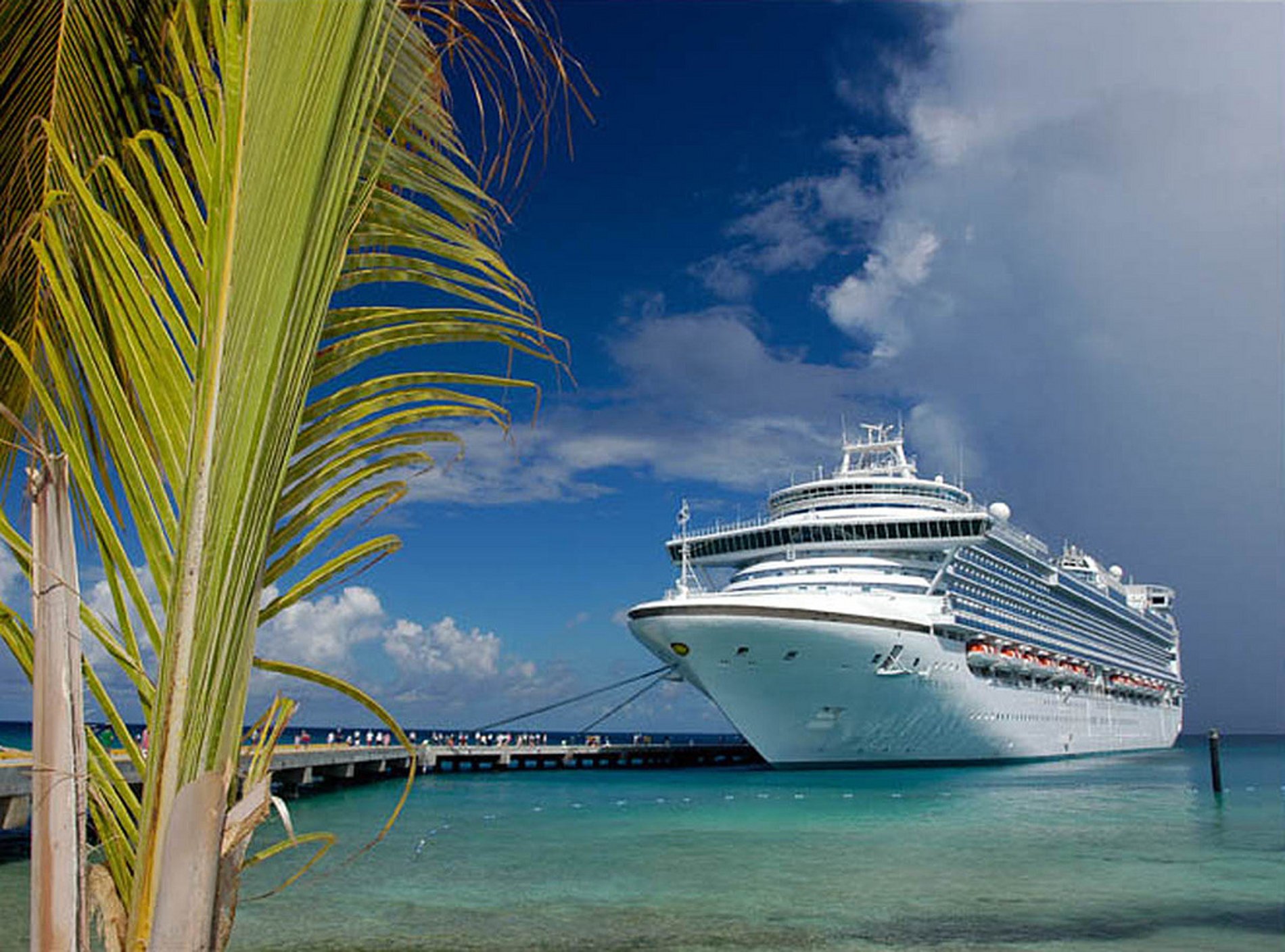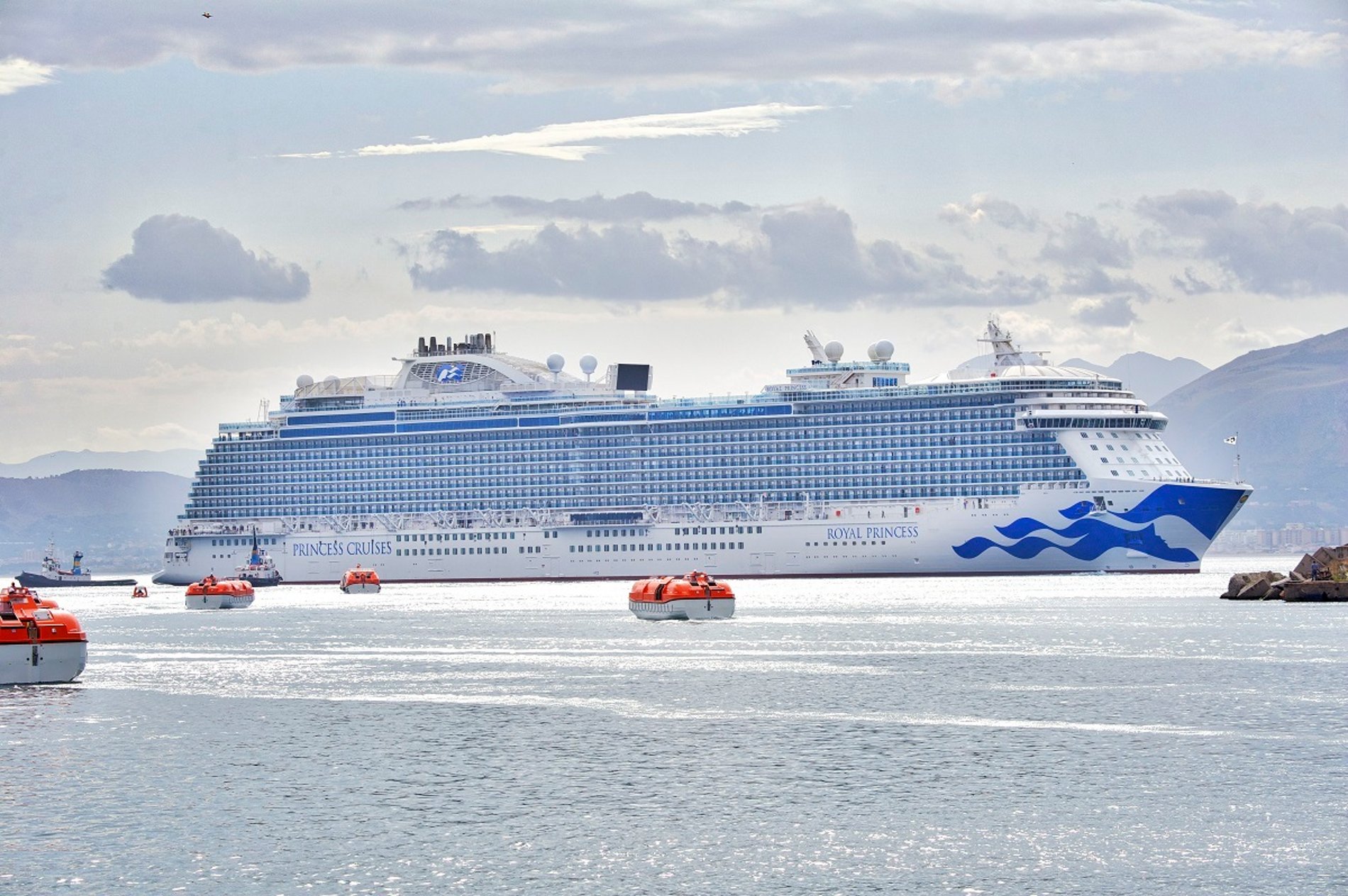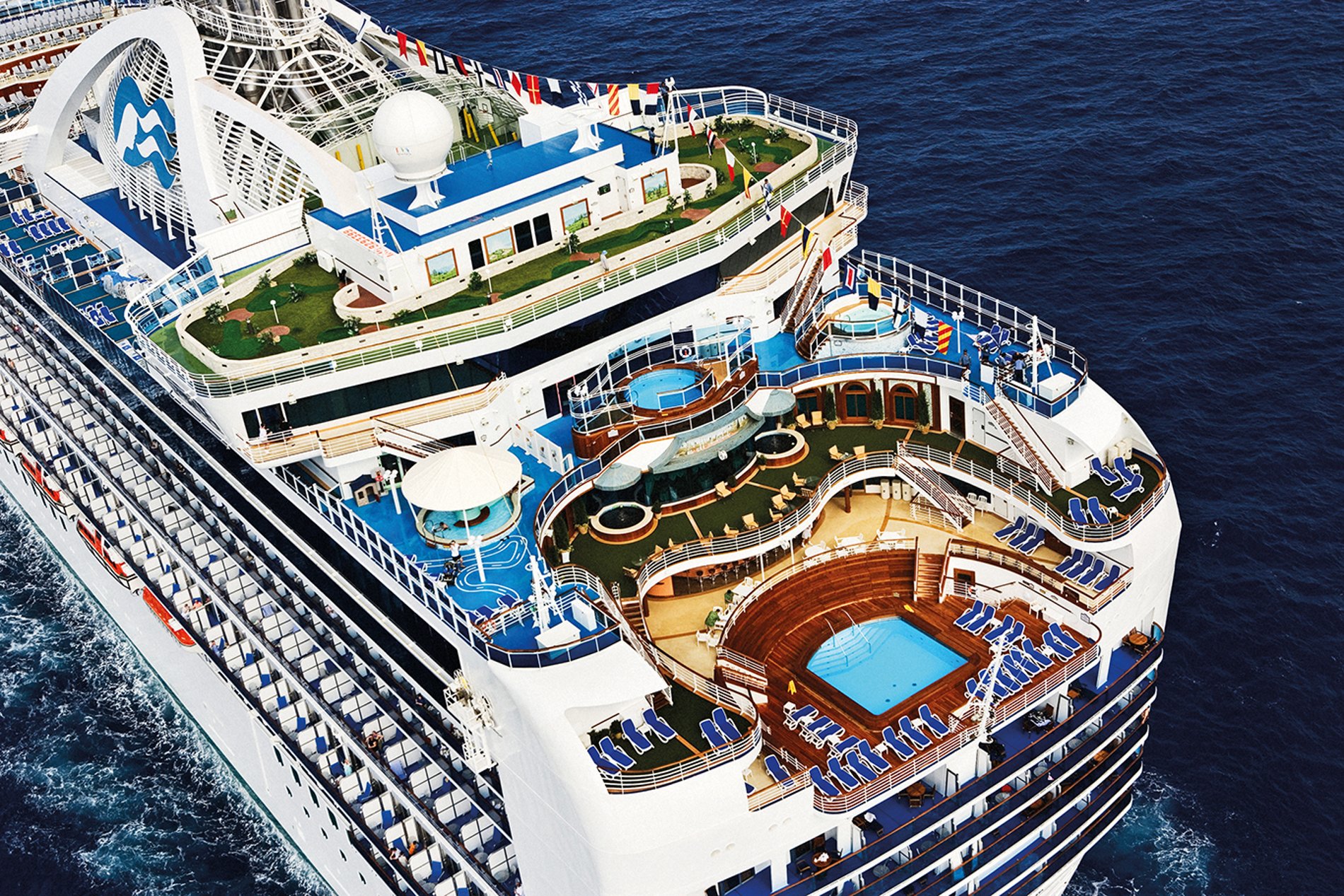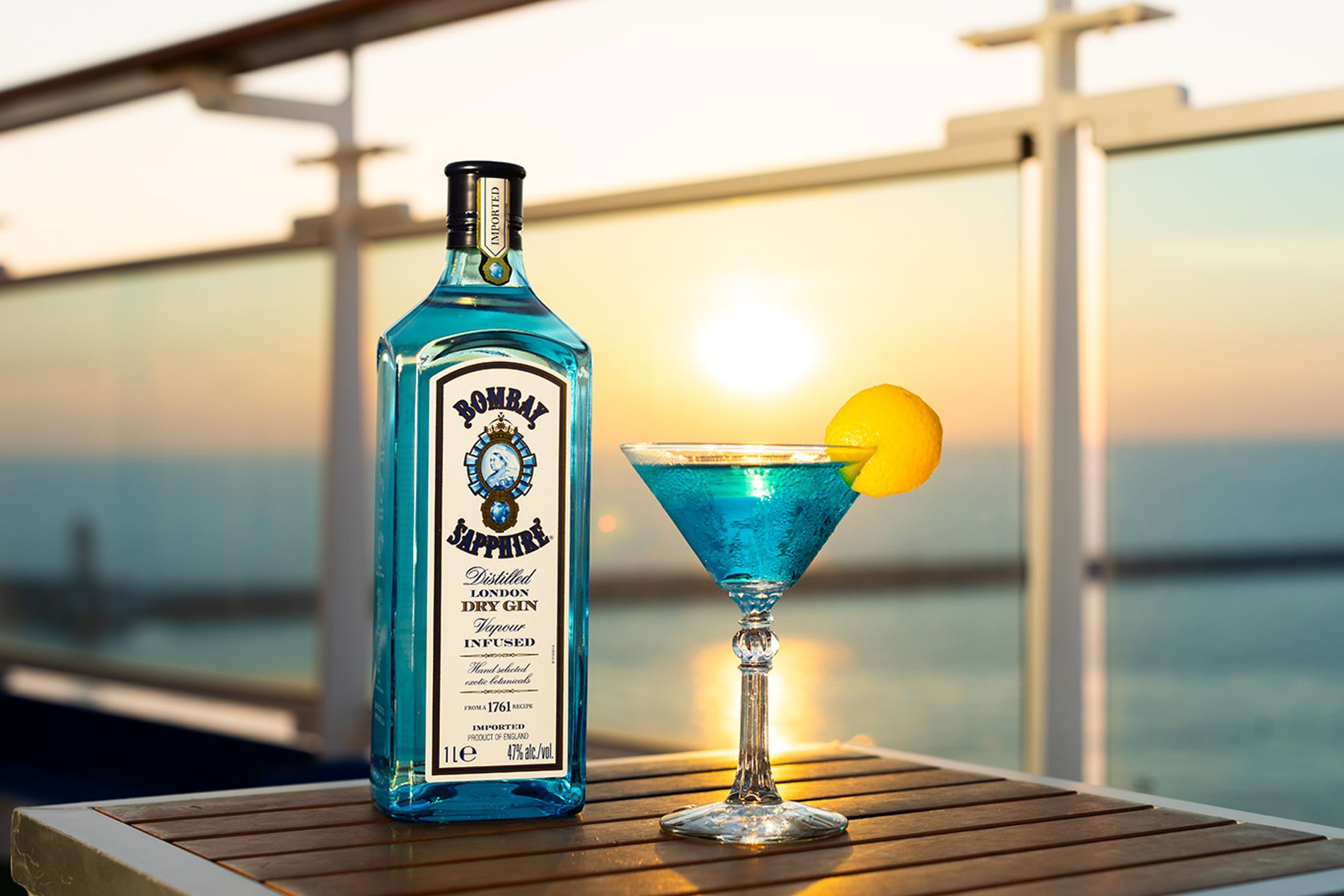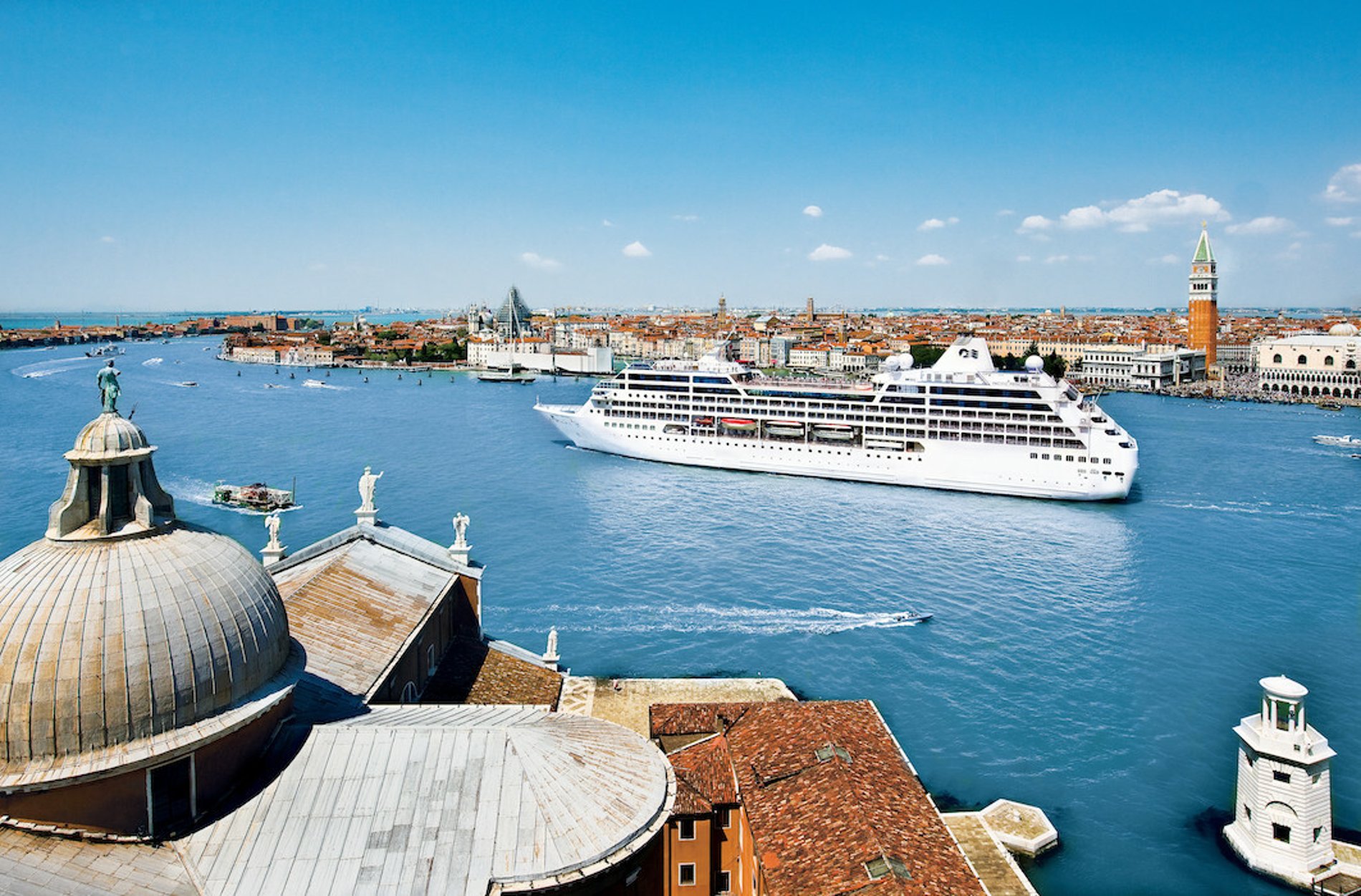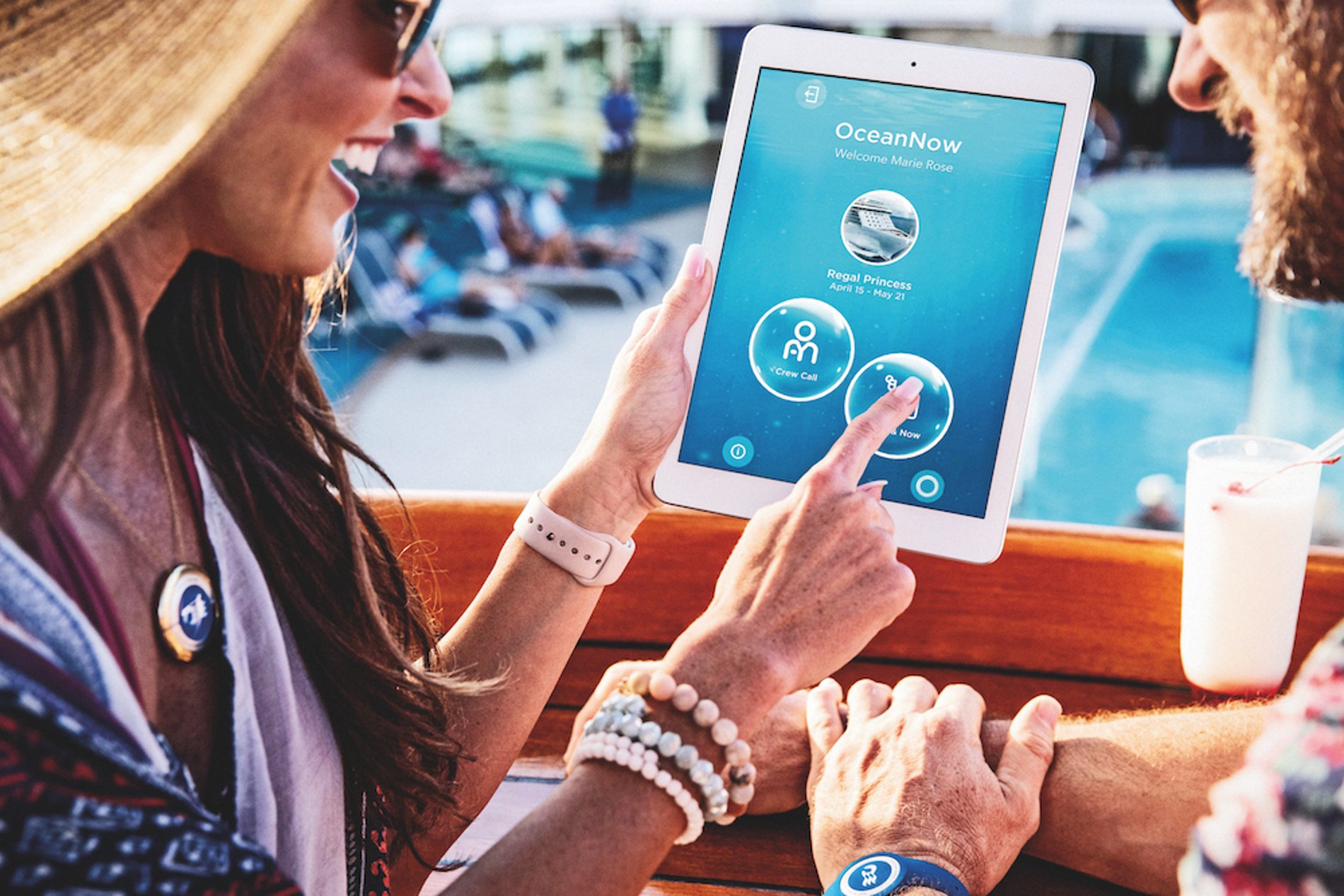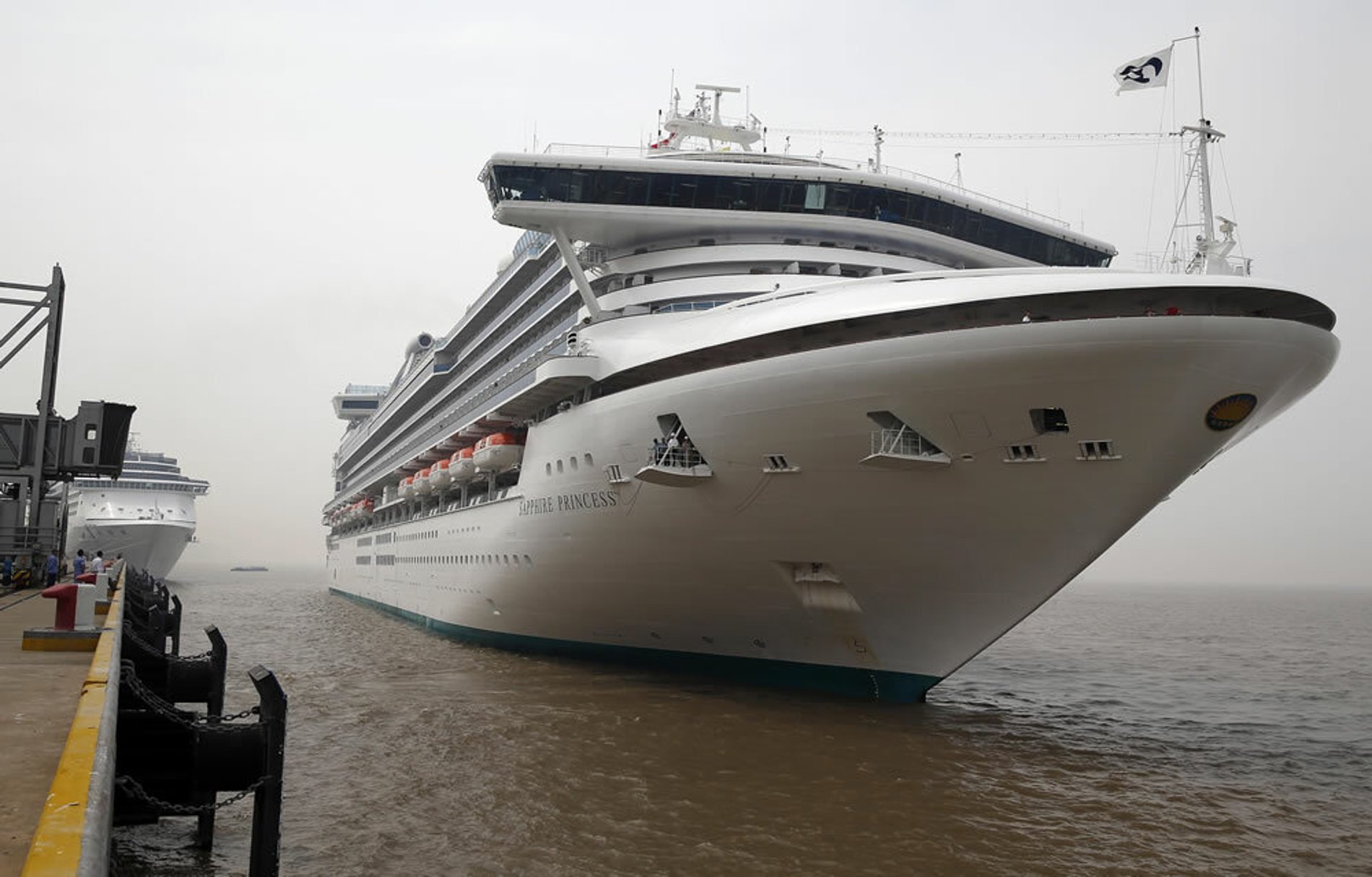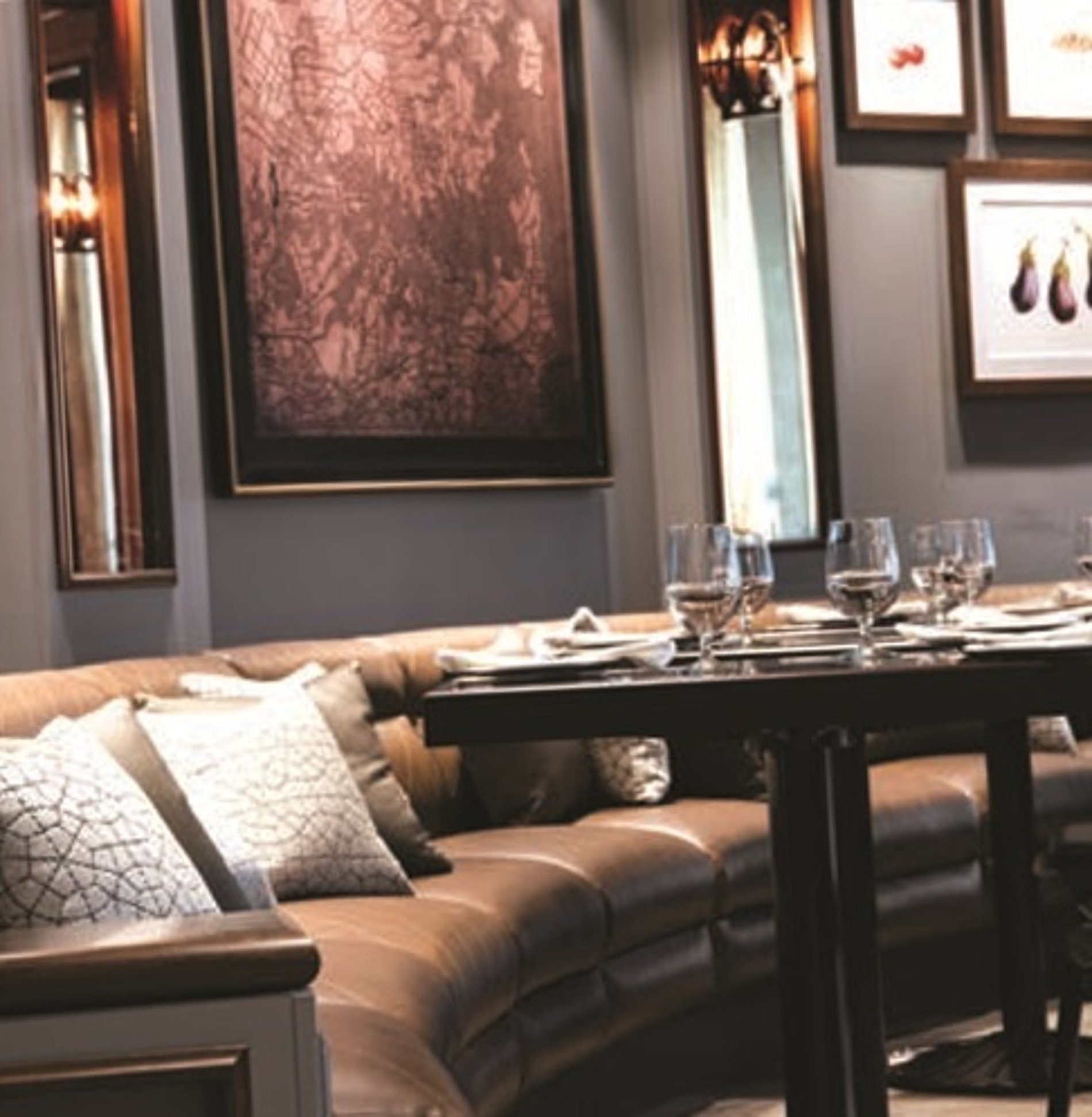 Princess Cruises entertainment
Princess Cruises has a large variety of entertainment options on all its ships including Broadway-calibre productions, world-class magicians, illusionists, headliner comedians, street entertainers, and live music.
Rock Opera - one-of-a-kind production that features costumes inspired by glamourous avant-garde fashion and has a musical soundtrack that spans across the genres of classic rock, opera, and musical theatre.
Available on Sky Princess
5- SKIES - one of the most technologically advanced production shows
Available on Sky Princess and Enchanted Princess
The Secret Silk - life-size puppetry show from Jen Henson's Creature Shop
Available on all Princess Cruises ships
Magic To Do - magic show from Oscar, Grammy, and Tony Award-winning composer of Wicked, Godspell and Pippin, Stephen Schwartz
Available on all Princess Cruise ships
Bravo - a performance where opera meets popular music
Available on all Princess Cruises ships
Encore - inspired by Bravo!, a show that combines pop, opera and musical theatre
Available on all Princess Cruise ships
Fantastic Journey - a performance that combines rock-concert energy and aerial performers in a technological show
Available on all Princess Cruise ships
The Voice of the Ocean - based on the show, The Voice, this show comes aboard and has live performances, mentors, blind auditions, charismatic judges, and the classic rotating chairs
Available on all Princess Cruise ships
Movies Under the Stars - watch movies on Princess Cruise's 300-square foot poolside movie theatre
Available on all Princess Cruise ships
The things we love about Princess Cruises
Cruise inclusions
Meals throughout the day including decadent four-course meals
24-hour room service
Entertainment, and an endless array of activities, including newly launched Discovery at Sea programs like Stargazing, kids crafts and more
Unique selling points
Only on Princess can guests enjoy evenings spent watching Movies Under the Stars, with complimentary blankets and popcorn. Meet friends for a small bite, wine by the glass and enjoy street performer-style entertainment in the Piazza. Or spend a few hours of tranquillity in The Sanctuary — a retreat just for adults where guests can enjoy a massage, signature drinks and snacks or the spectacular sea views from their plush lounge chair.