Search for your ideal Cruise
Fred. Olsen Cruise Lines
Wave Awards winner: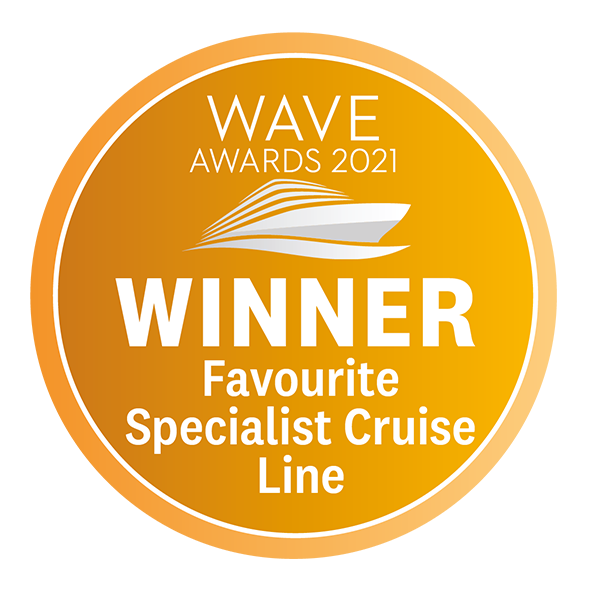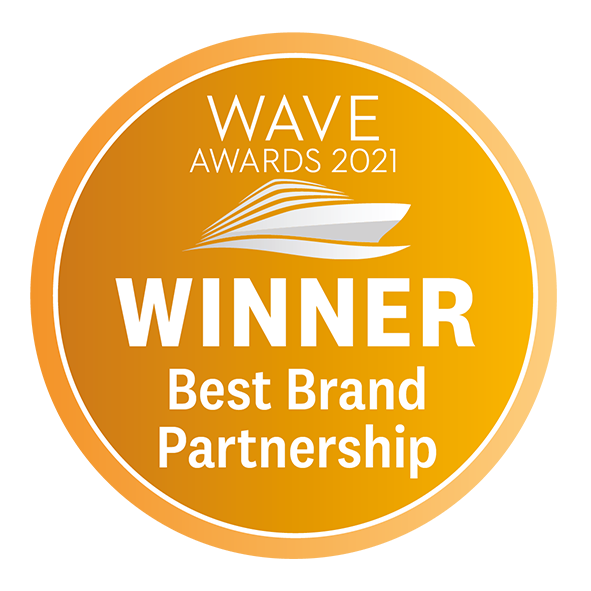 Fred. Olsen Cruise Lines is a traditional cruise line that has been catering predominantly to a British clientele since it began operations back in 1948, with sailings from UK ports as well as fly-cruises. The Norwegian-owned company announced last year that it would retire much-loved ships Boudicca and Black Watch, replacing them with two ships previously operated by Carnival Corporation-owned Holland America Line. Bolette and sister vessel Borealis – formerly Amsterdam and Rotterdam – will increase the cruise line's capacity by nearly a third, offering larger public areas onboard. However, with a capacity of fewer than 1,400 guests apiece, the new arrivals will retain the classic small-ship feel for which Fred. Olsen has become known. Taking over Black Watch and Boudicca's itineraries, the ships launched in July and August 2021. Along with its four ocean-going ships, Fred Olsen also has a dedicated river ship, Brabant, built in 2006 and with a capacity of 156 passengers and 40 crew.
Why choose this cruise line?
The cruise line highlights the benefits of small-ship cruising, offering scenic sailings to some of the world's most beautiful waterways that are out of reach for larger vessels. More than half the passengers on Fred Olsen sailings are returning guests, who continue to go back to the cruise line because of its attentive and friendly staff, consistently reliable onboard offerings and immersive itineraries.
find your perfect cruise
Cruising with Fred Olsen Cruise Lines
Fred Olsen offers a traditional style of cruising that is stylish while at the same time understated and low-key.
The cruise line's four midsized ocean cruise ships – Bolette, Borealis, Balmoral and Braemar – offer a more personal and intimate style of cruising in comparison to some of the larger cruise ships on the market and are ideally suited to those who are looking for a relaxed and fuss-free cruising experience.
Saying that, the ships do offer a number of facilities and activities to keep guests entertained, including swimming pools, spas, live shows, theatre workshops, cookery demonstrations, guest speakers and fitness classes. Fred Olsen vessels are elegant and comfortable, with an intimate home-from-home feel.
Who should cruise with Fred Olsen
Fred. Olsen has a loyal following of mature British passengers, but you will find some younger adults and a small number of kids on some of its sailings. The line is ideally suited to those who prefer a more laid-back cruise without all of the bells and whistles that are typically found on larger, mass-market cruise ships.
The atmosphere onboard its ships is informal and friendly, but there are plenty of formal nights for guests who like to sense of occasion (the patriotic among you will particularly love British Night, where guests are encouraged to dress in red, white and blue).
There's plenty to keep guests entertained onboard during sea days, but also onshore on port days, with Fred Olsen priding itself on offering destination immersive cruise experiences.
Fred Olsen cruise destinations
Fred Olsen offers convenient and hassle-free no-fly cruises from UK ports (including Southampton, Liverpool, Dover, Newcastle and Rosyth, Edinburgh) to more than 200 destinations across the world, including the Baltics, the Canary Islands, the Caribbean, the UK, Northern Europe, Iceland and the Mediterranean. The cruise line also offers no-fly around-the-world cruises. If you're happy to fly, Fred Olsen offers sailings to far-flung and exotic destinations, including Australia, Polynesia, the Far East and Central America.
Fred. Olsen cabins
Fred. Olsen offers several different cabins and suites on all four of its ships. On both Bolette and Borealis, the six suites and cabins offered are identical. Both ships offer a range of affordable inside cabins to all-out suites.
Inside cabins for both ships consist of two single beds which can be transformed into a queen-size bed. The bathroom has only a shower. There are also larger picture window cabins that have a similar bedroom interior, but a bathroom containing a shower and bath.
There are also several suites, the best being the Olsen Suite. This suite is over a thousand square feet, has a king and a sofa bed, and has a private balcony. The two ships cater to solo travellers, containing over 50 single cabins.
Balmoral has the same number of suite options as both Bolette and Borealis, but just slightly fewer cabins than the two ships. Braemar, Fred. Olsen's smallest ship has only three suite options, but they are just as luxurious as Fred. Olsen's other ships' suites, just smaller in size.
Both Balmoral and Braemar have multiple cabin options, available to groups and solo travellers alike. All the ships have a Suite Dream package available which includes extras, benefits, and little indulgences making each cruiser's experience more special.
Fred. Olsen dining
Fred. Olsens' ships offer a unique dining experience depending on which ship cruisers board. Some of Fred. Olsens' ships have restaurants that overlap. Bolette and Borealis are most similar, but Balmoral and Braemar also share restaurants.
Bolette and Borealis Restaurants & Bars
Vasco - modern Indian restaurant
Colours & Tastes - an Asian fusion restaurant
The View - buffet - style dining
The Poolside Café - relaxed, outdoor dining
Ocean Bar - evening bar with live music or a DJ
The Observatory - elegant bar
Morning Light Pub - Pub open throughout the day and evening
Bolette Restaurants
Bloomsbury & Terrace - elegant, a la carte dining experience
Borealis Restaurants
Aurora & Borealis Restaurant - elegant, a la carte dining experience
Indian Ocean Room - same menu as both Aurora & Borealis Restaurant
Oriental Tea Room - afternoon tea
Balmoral and Braemar Restaurants & Bars
Palms Café - buffet-style breakfast, lunch, and dinner
Morning Light Pub - casual pub open throughout the day and evening
Balmoral Restaurants
Ballindalloch Restaurant - elegant dining
Spey & Avon Restaurants - same menu as Ballindalloch, but in a more intimate setting
The Grill - steakhouse
The Poolside - a restaurant with a themed menu based on cruise location
Lido Bar and Lounge - Evening bar
The Marquee Bar - casual restaurant and bar right near the Marquee Deck
Braemar Restaurants
Thistle Restaurant - an a la carte restaurant
Grampian Restaurant - an intimate dining experience
The Grill - a fine dining restaurant open only during warm weather
Marquee Bar - al fresco daytime and early evening dining and drinks
All of Fred. Olsen cruise ships offer Afternoon Tea and Room Service.
Fred. Olsen entertainment
Fred. Olsen cruise ships offer a plethora of entertainment options. On each ship, there is a pool, jacuzzi, auditorium, card room, spa, and boutique shopping. Braemar and Balmoral offer RIB Tours which have a 12-person capacity and last about one hour.
Additionally, both Balmoral and Braemar have a library. Braemar offers a photo gallery where guests can purchase photographs taken of them throughout the cruise.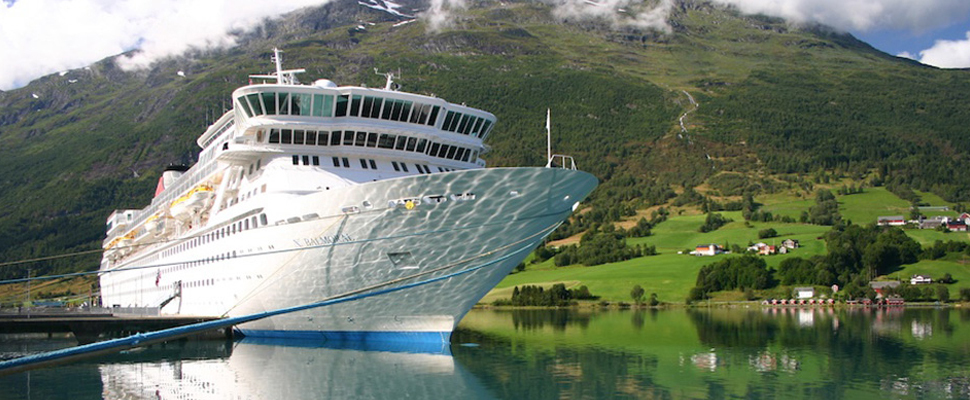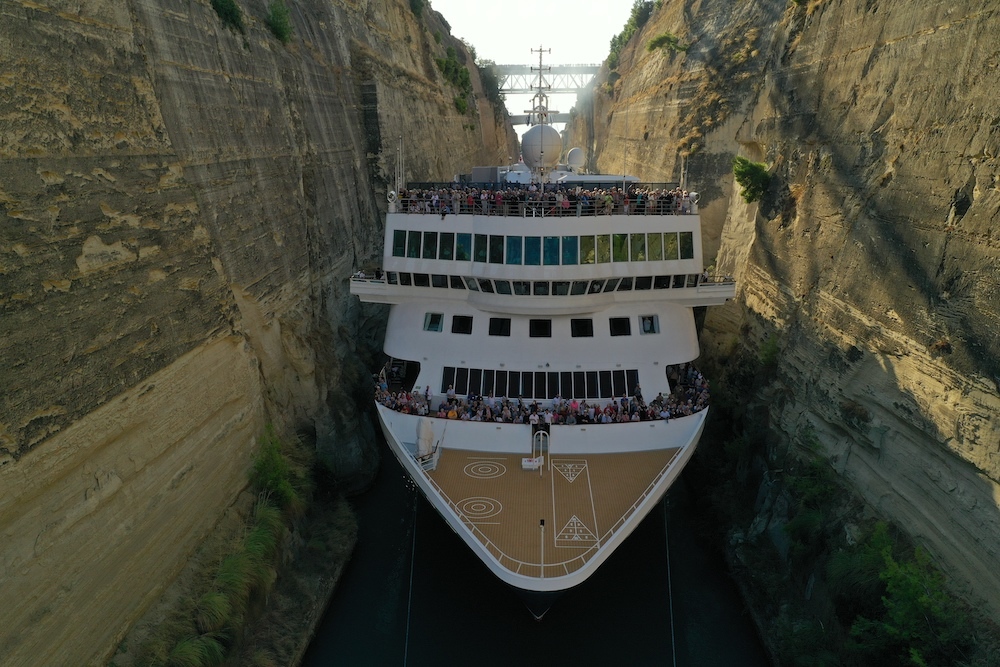 Fred Olsen's Braemar was the largest ship to navigate the Corinth Canal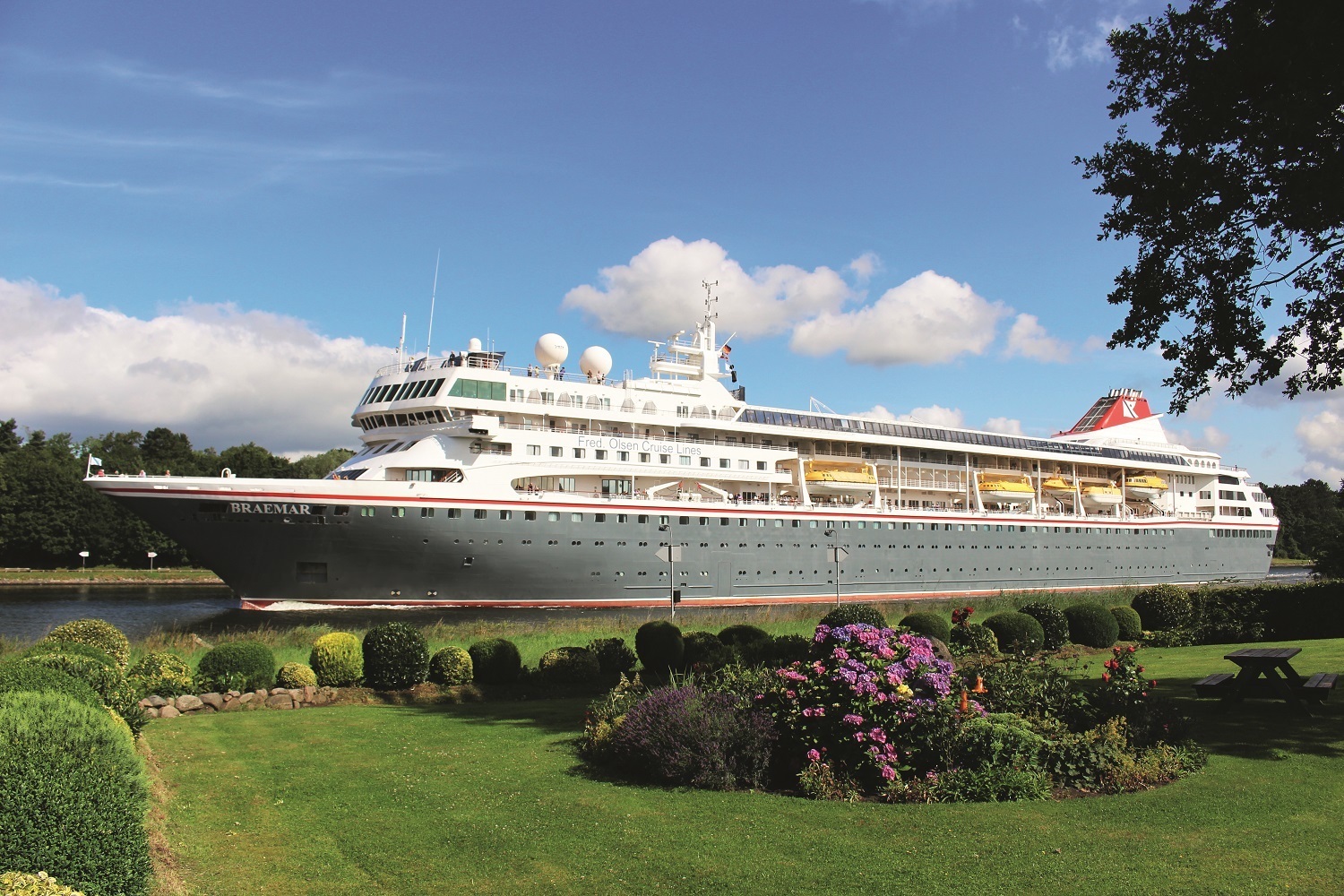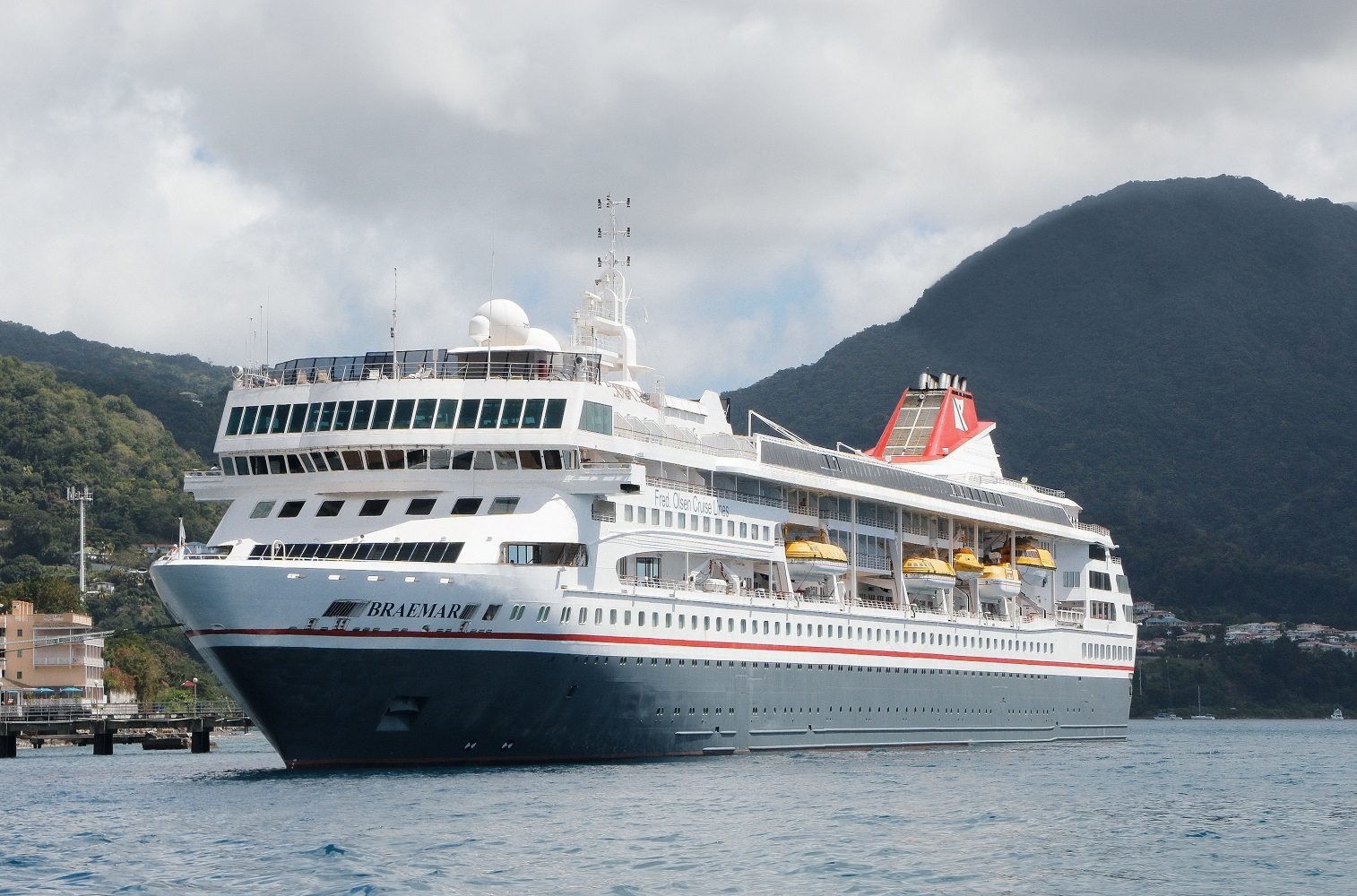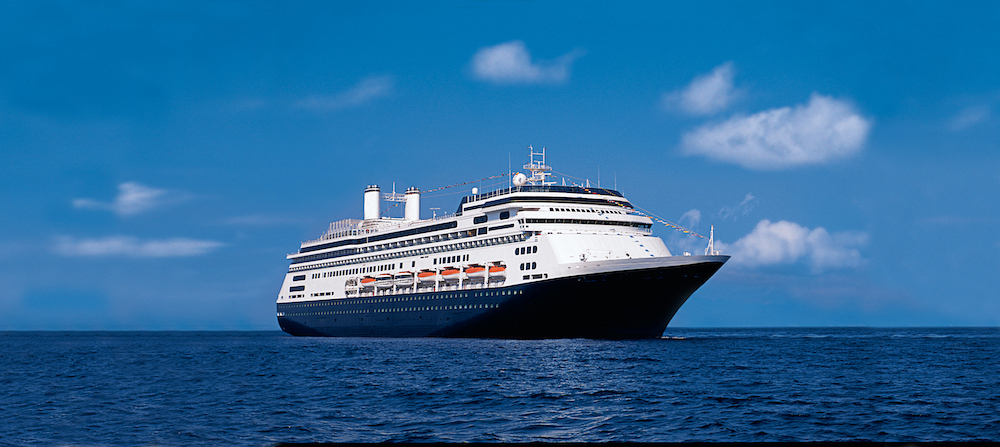 Bolette will join in September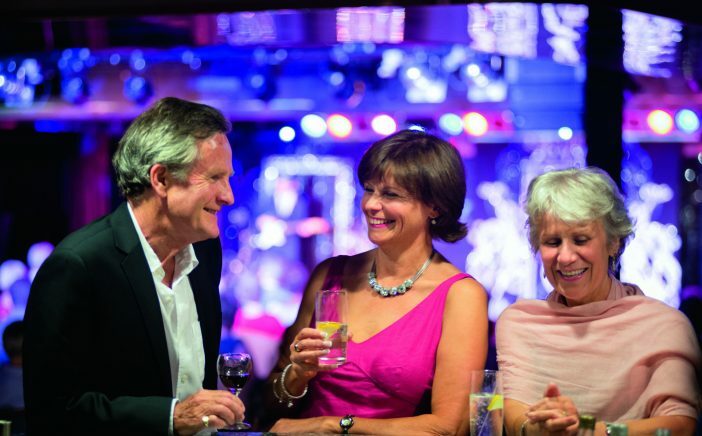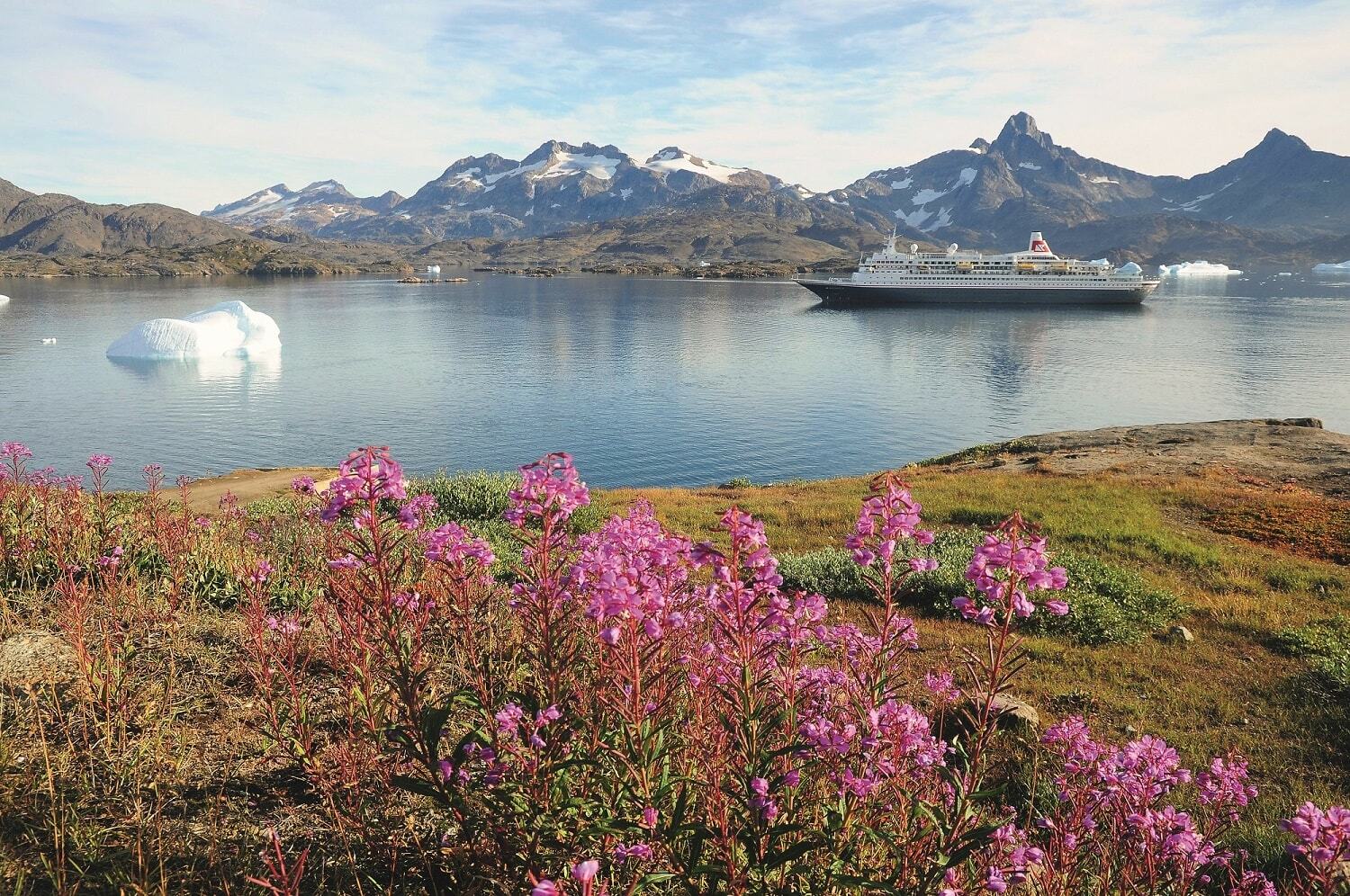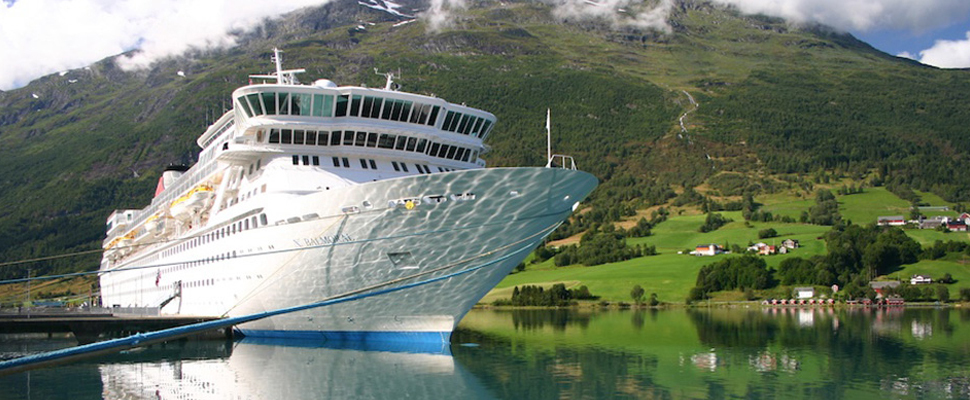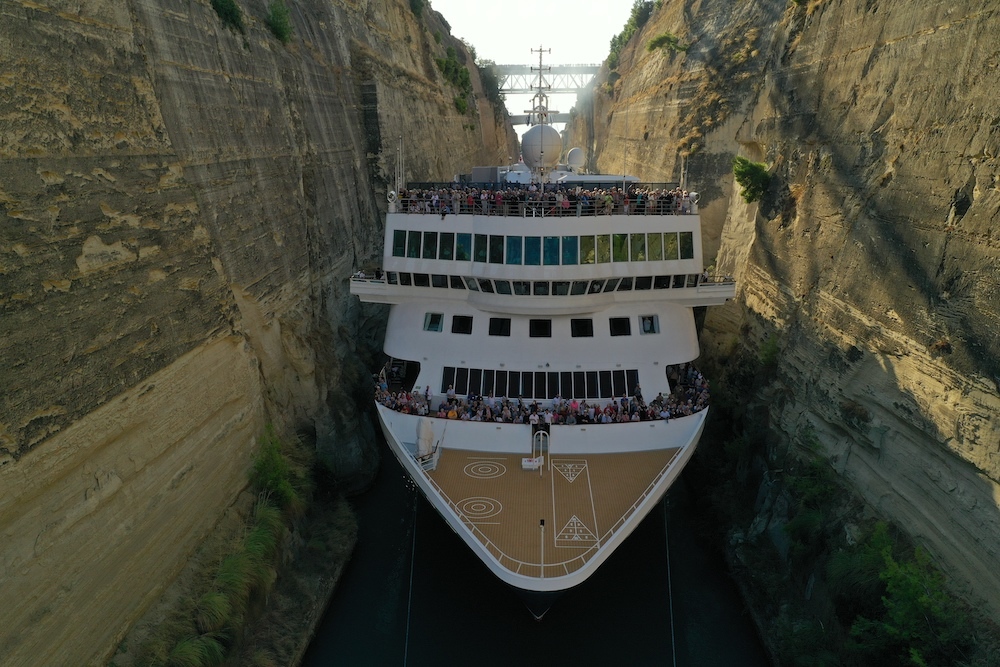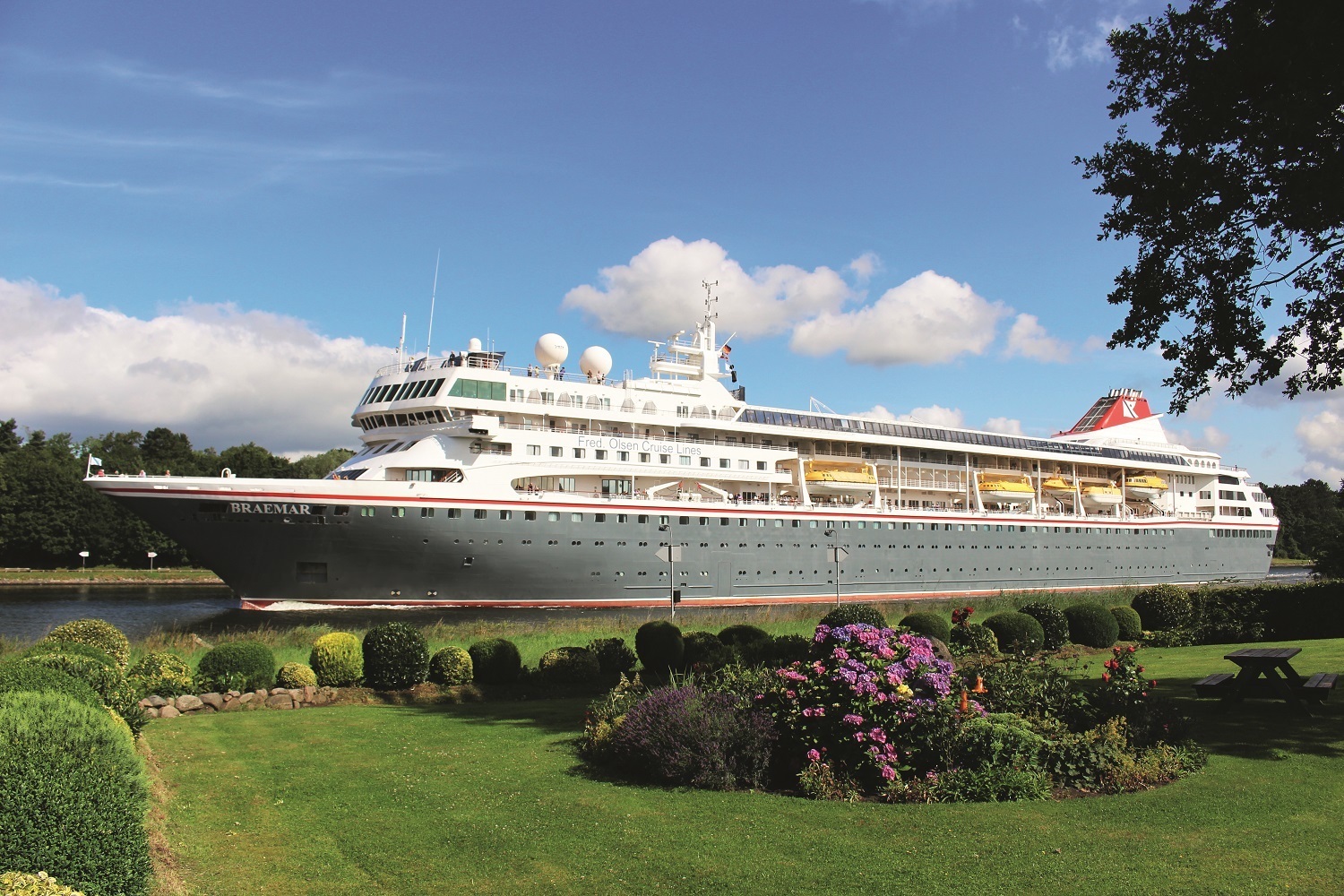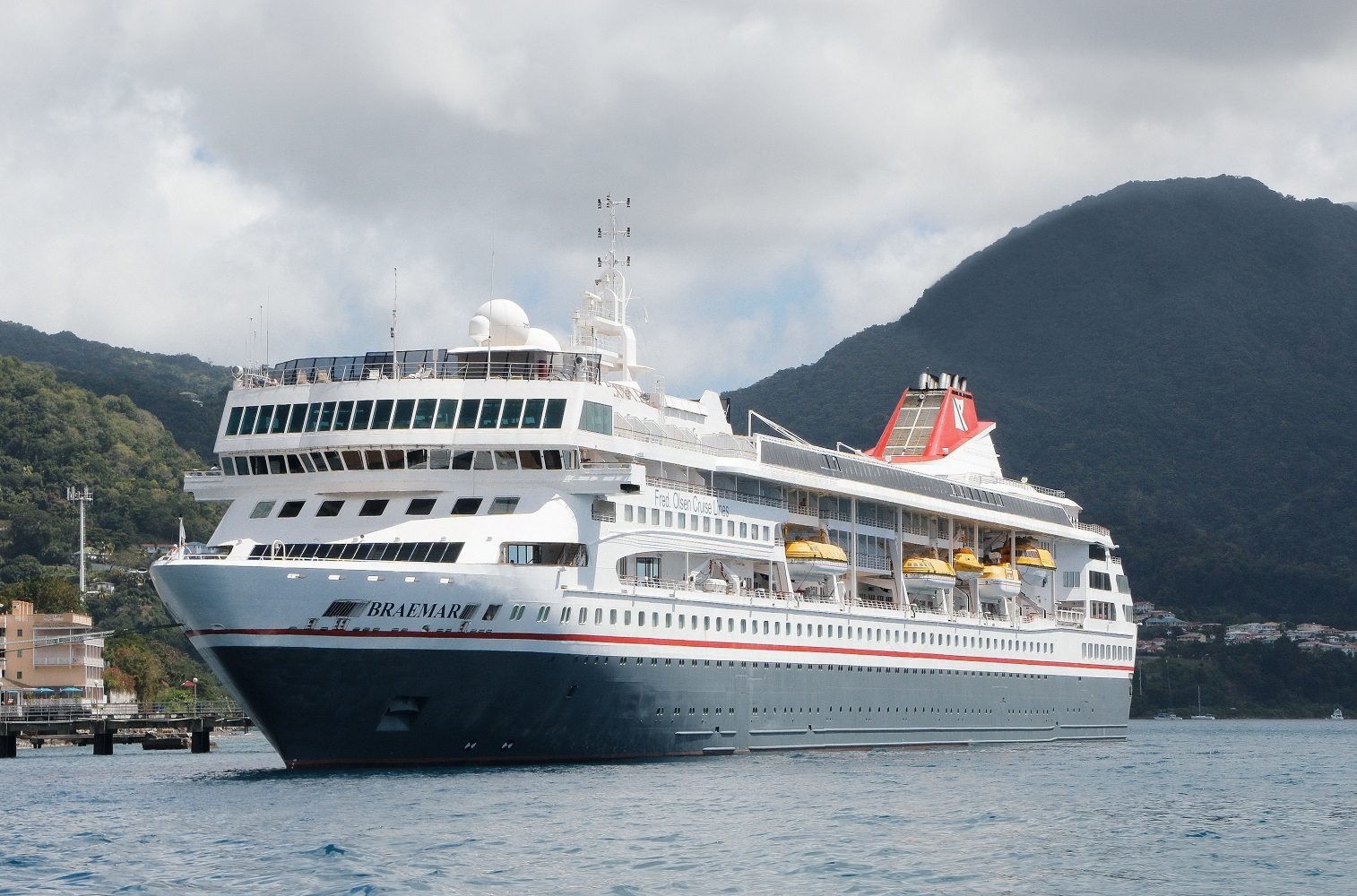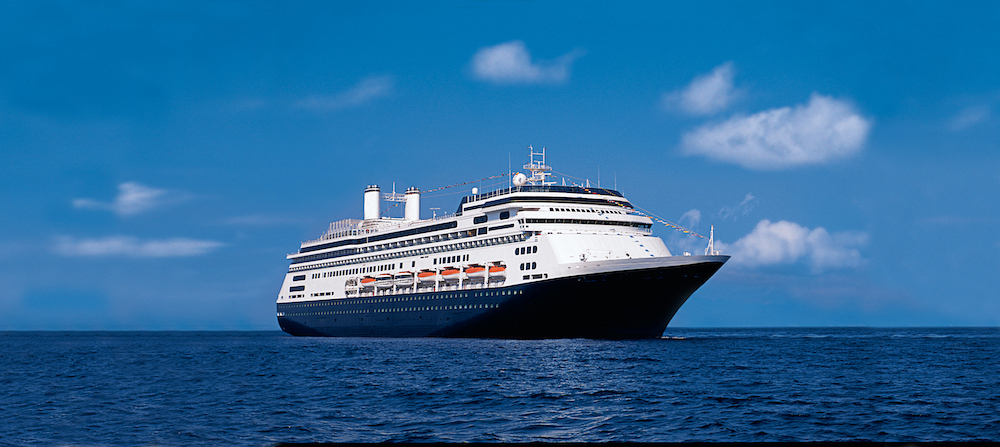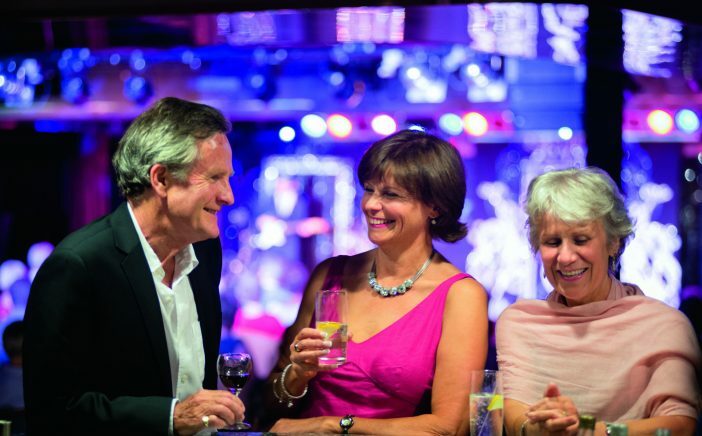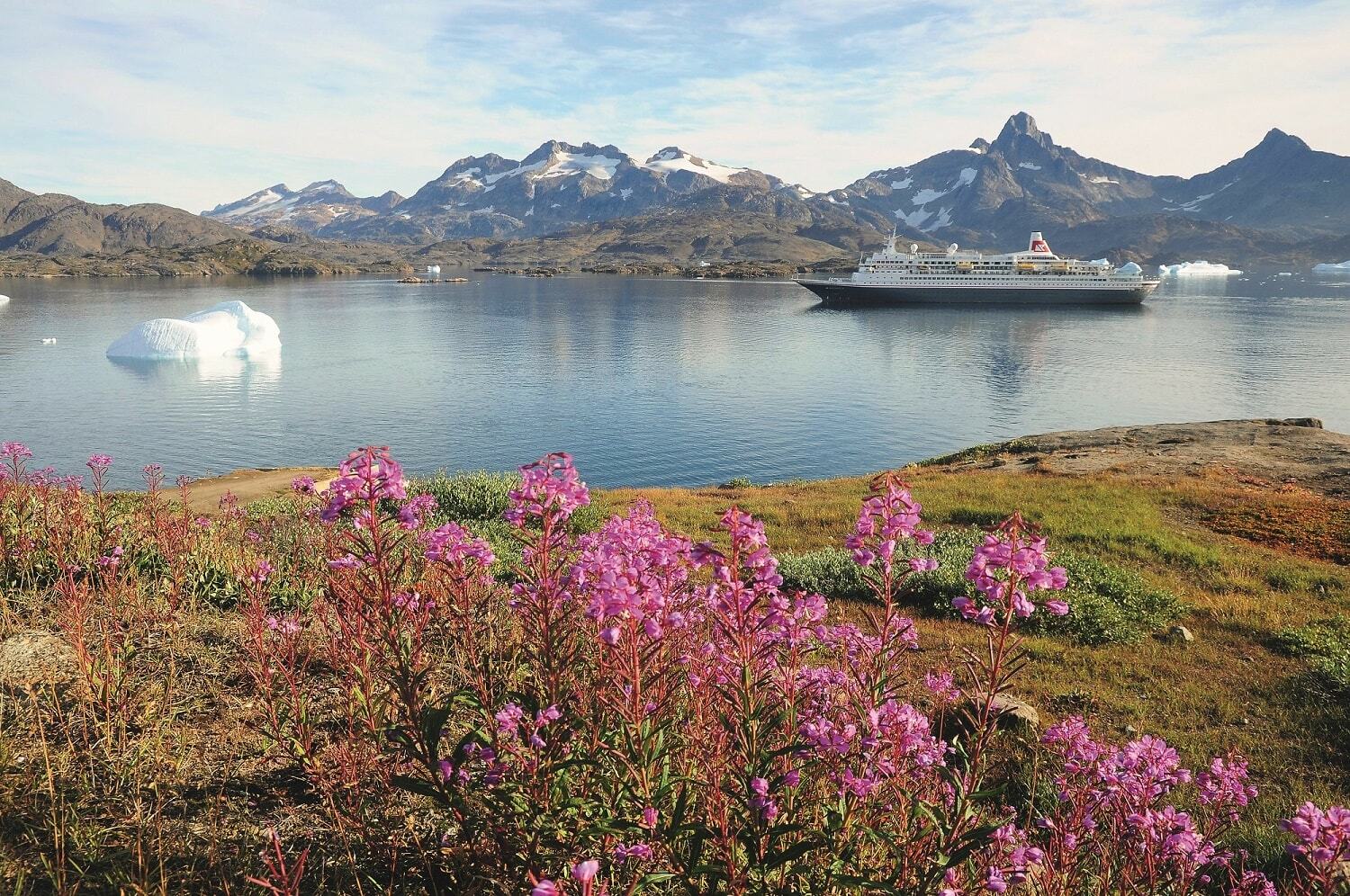 Cruise inclusions
Accommodation with tv, hairdryer, tea and coffee making facilities and individually controlled air conditioning
All meals, including five-course à la carte dinners, casual breakfast and lunch buffets and late-night snacks
Self-service tea and coffee at selected venues, morning coffee with biscuits, and afternoon sandwiches and cakes
In-room sandwiches and snacks
All evening entertainment, including cabaret shows, live music and dancing
Captain's Drinks Party and Gala Buffet
Use of leisure facilities, including swimming pools, Jacuzzis and gym
On-board activities and lectures throughout the day
All UK port taxes (where collectable in advance)
Luggage porterage between your room and the drop-off/pick-up point
Flights, as confirmed as part of a fly-cruise holiday
Unique selling points
Themed excursions and shore programmes
On selected cruises, special interest themed excursions are on offer, where a range of activities and entertainment will be provided, regarding a particular point of interest or subject. A guest speaker will talk about their subject and 'Shore Tours' will take place.
A 'Shore Tour' is a tour of a particular destination that will help bring to life and give a better understanding of the particular theme/subject that is being taught. One example is a tour of the wine regions of Bordeaux and Rioja while wine expert Jilly Goolden delivers talks on-board and there is the opportunity to take part in wine-tasting activities and entertainment.
The majority of these programmes are free of charge, however relevant materials and 'Shore Tours' may have an additional cost.