Search for your ideal Cruise
Riviera Travel
Wave Awards winner: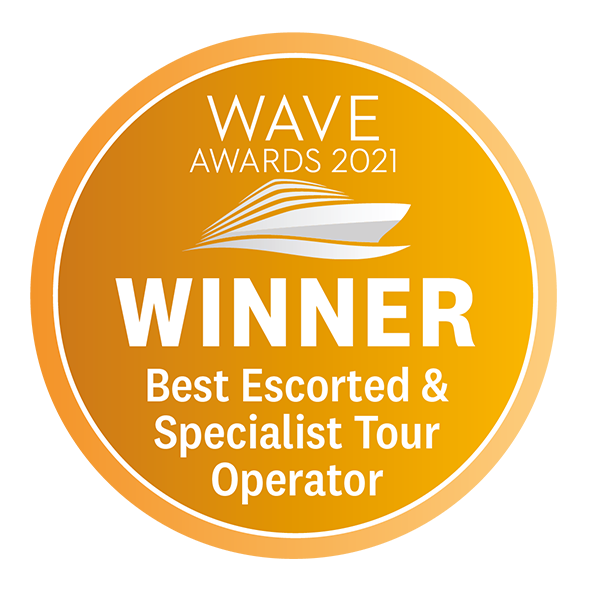 Riviera Travel is one of the oldest and most reliable river cruise operators in the world, with 36 years of experience running guided and escorted tours, a land and water all around the world, including river cruises. Riviera Travel operates a unique cruising experience, partnering with local guides and experts to create a programme of guided tours and river cruises, bringing like-minded travellers together and offering a selection of authentic and bespoke travel experiences. The operator runs river cruises on European waterways like the Danube, Rhine and Douro, but also the Nile, Mekong and Yangtze. Championing escorted tours and guided holidays, Riviera Travel line also specialises in solo travel, providing a safe, friendly and social environment for travellers going it alone.
Why choose this cruise line?
Riviera Travel is an established, traditional and award-winning cruise line, experts in what they do and guaranteed to deliver a and fantastic cruise experience. What makes this cruise line so special is its programme of escorted tours and shore excursions, offering experiences such as tours of wineries not open to the public and special concerts in grand European buildings. The cruise line is definitely more for the social, explorative traveller, rather than ones who want to do it alone. Riviera is also world-class when it comes to solo travel, offering an enticing programme and making sure solo travellers are taken care of. Ships are elegant, modern and five-star, with amenities often unheard of on other river ships – such as hair salons, nail bars, putting greens and a dance floor as seen on World Voyager.
find your perfect cruise
Cruising with Riviera Travel
Riviera Travel is all about escorted tours and travel, meaning ships have the services of tour managers, there are plenty of excursions to choose from and the atmosphere on board is social and friendly. On board the cruising style is fairly traditional, and ships are premium, modern and the service is akin to a five-star hotel. On Europe's rivers, Riviera Travel operates a fleet of large super premium Swiss-built vessels – carrying 130 to 170 passengers and complete with a spa and wellness area, boutique, various drinking and dining venues, a sundeck splash pool and even a nail salon, hair dresser and putting green on deck. On the Mekong, the cruising experience is more intimate with just 62 cabins on board, while the Nile offers three stunning ships carrying 100 to 150 passengers. Whereas World Voyager has a greater capacity of 190 passengers, which does not compromise on space as seen by the large lobby, observation lounge and auditorium.
Who should travel with Riviera Travel
Riviera Travel is an approachable, premium cruise line, and would suit anyone looking to truly immerse themselves in a destination, experience unique guided tours and cruise in a social environment. The cruise line also attracts many solo travellers, thanks to its programme of guided tours allowing solo travellers to sit back and have a stress-free holiday. Solo travellers can meet other singles on the cruise line's solo travellers forum before the cruise. The line does accommodate children, but any person under the age of 21 must share a cabin with an adult.
Riviera Travel destinations
The escorted tours operator offers river cruises on the waterways of Europe, Africa and Asia, from the ever-popular Danube through to the enigmatic Volga. In Europe, passengers can choose from the Danube (and Danube Delta), Rhine, Main, Moselle, Seine, Rhône, Saône and Douro, along with the Dutch and Belgian waterways. Worldwide, passengers can cruise on the Nile, Mekong, Volga.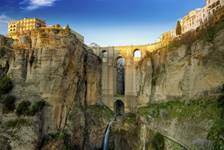 Riviera Travel is now offering cruises for solo travelers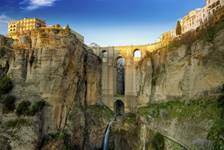 Cruise inclusions
Allowing for stress-free travel, Riviera Travel river cruises include travel by air, rail or coach to the ship and transfers to the ship. All food is included in the ships' main dining rooms, and refillable water bottles are provided. Unlimited tea and coffee are available free of charge, on top of shore excursions, wi-fi, complimentary use of cycles in Europe (excluding the Douro). Alcholic and soft drinks are available for an extra fee.
Unique selling points
Riviera Travel is famous for its escorted tours, and offers customers a host of exciting and unique tours and packages to choose from. Those looking to truly immerse themselves in a destination should sail with Riviera. Riviera Travel also offers a unique satisfaction promise, if you're not happy by day two of the cruise then they'll fly you home free and offer you a full refund.
World Voyager also features special environmentally friendly propulsion and specifically adapted stabilisers which allows the ship to explore smaller coves and bays.