Search for your ideal Cruise
What is Virgin Voyages?
Virgin Voyages cruise ship Scarlet Lady finally carried her first passengers in 2021, not in the warmth of the Caribbean but the chillier climes of the English Channel. Just about everything is different on this brash new entry to the cruising market, including a box of sex toys available for purchase in every cabin. Sir Richard Branson's adults-only bright red liveried new ship also has a fantastic nightclub and a food court instead of a buffet. Scarlet Lady is now back in Miami, while sister ship Valiant Lady is due to launch from Portsmouth in March 2022. The third in the fleet, Resilient Lady, will sail the Greek islands, and there's a fourth "Lady ship" also on their books.
Why choose this cruise line?
Scarlet Lady's sleek interiors, courtesy of renowned designers and architects such as Tom Dixon and Roman and Williams, have been designed to impress, reflecting that of a fashionable boutique hotel rather than a traditional cruise liner.
All dining experiences are included in the basic fare (as are group workout classes, basic beverages, gratuities and wi-fi) regardless of room category, so guests on any budget will get to sample all of the restaurants during their voyage.
And there are plenty of good dining venues from which to choose aboard Scarlet Lady, with the cruise line having worked with top Michelin chefs from around the world to create the 20+ eateries onboard.
The ship's RockStar Suites offer the ultimate VIP experience, with guests having access to a hair and makeup squad, a free bottomless in-room bar, complimentary laundry service, faster wi-fi, and the use of a Rockstar Agent, who will tend to guests' every whim. All guests will have access to Virgin's exclusive Beach Club at Bimini.
find your perfect cruise
Reviews for Virgin Voyages
Virgin Voyages Customer Reviews
Cruising with Virgin Voyages
Virgin Voyages aims to stand apart from its competitors and shake up the cruise industry as a whole with its fleet. With its first ship Scarlet Lady, gone are traditional buffets and Broadway-style productions, instead to be replaced with more than 20 onboard food and drinking options with no set dining times, the first transformational, multi-form theatre at sea and an exclusive nightclub where guests can party until the small hours.
Along with entertainment, there is a major focus on wellness, with spas, gyms, yoga, wellness pools and a mudroom on board. Guests will also have access to Virgin's private beach club in the Bahamas, where they can relax and unwind before DJs such as Mark Ronson, Diplo, MK and Sofi Tukker take to the decks with exclusive performances.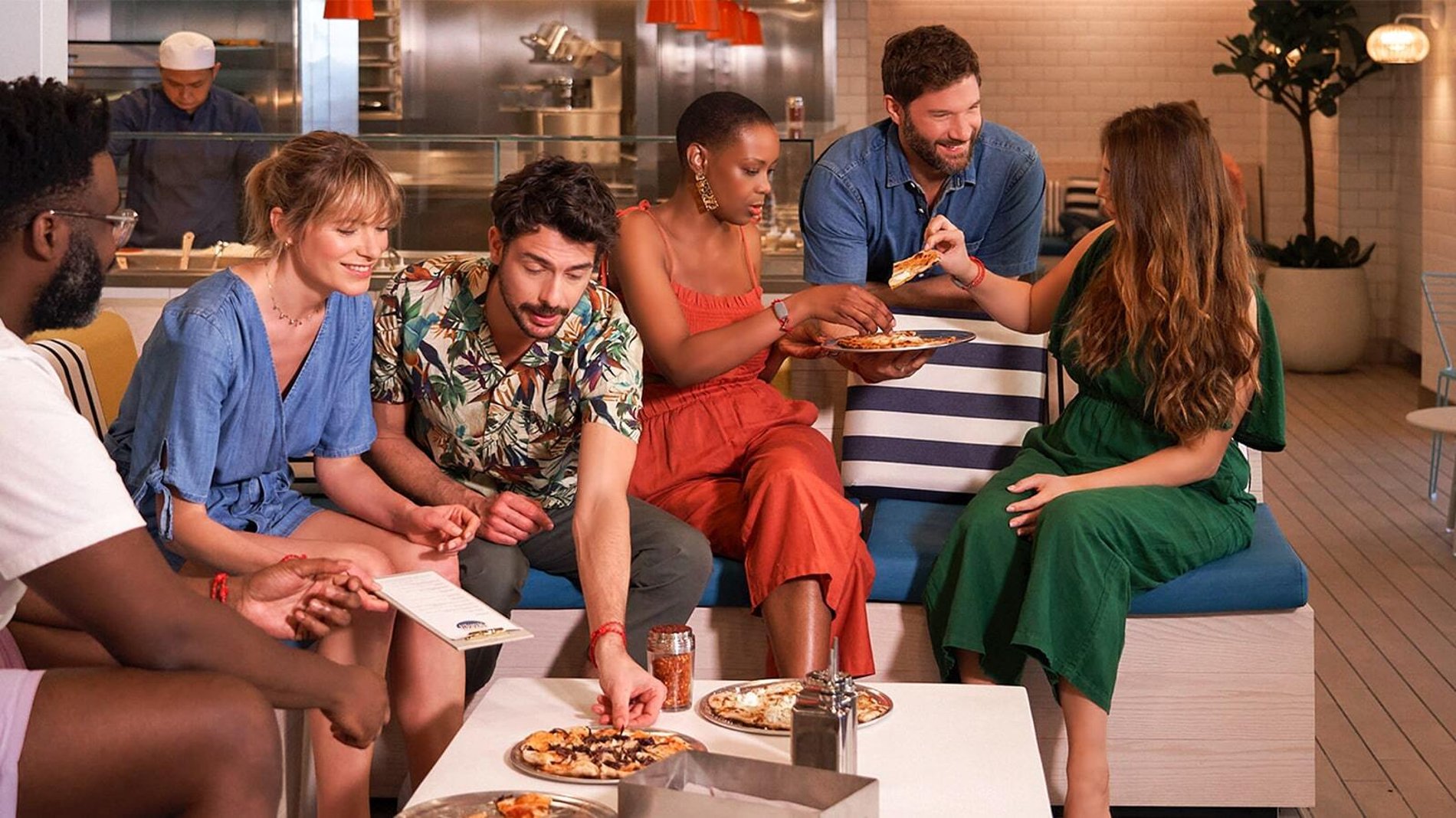 Who should travel with Virgin Voyages
Virgin Voyages is targetting a younger, adults-only consumer, predominantly the millennial market, with its fleet of ships, the minimum sailing age for which is 18 years old.
Aimed at young-at-heart 'sailors' (as Virgin refers to its passengers), unique features include the first tattoo parlour at sea, drag-themed brunches and celebrity DJ acts.
Passengers who enjoy a more traditional style of cruising, or value peace and quiet on their holiday, should look elsewhere.
Virgin Voyages cruise destinations
Virgin Voyages' Scarlet Lady will sail four- and five-night Caribbean itineraries out of its homeport of Miami. Options will include four- and five-night Mayan Sol cruises to Costa Maya, Mexico, and five-night Dominican Daze voyages to Puerto Plata, Dominican Republic.
All voyages will feature either an overnight stay or a late-night sail away, and all will visit Virgin's private port in Bimini.
When she launches, Virgin's second ship, Valiant Lady, will sail seven-night Mediterranean sailings out of Barcelona to destinations including France, Italy and Spain.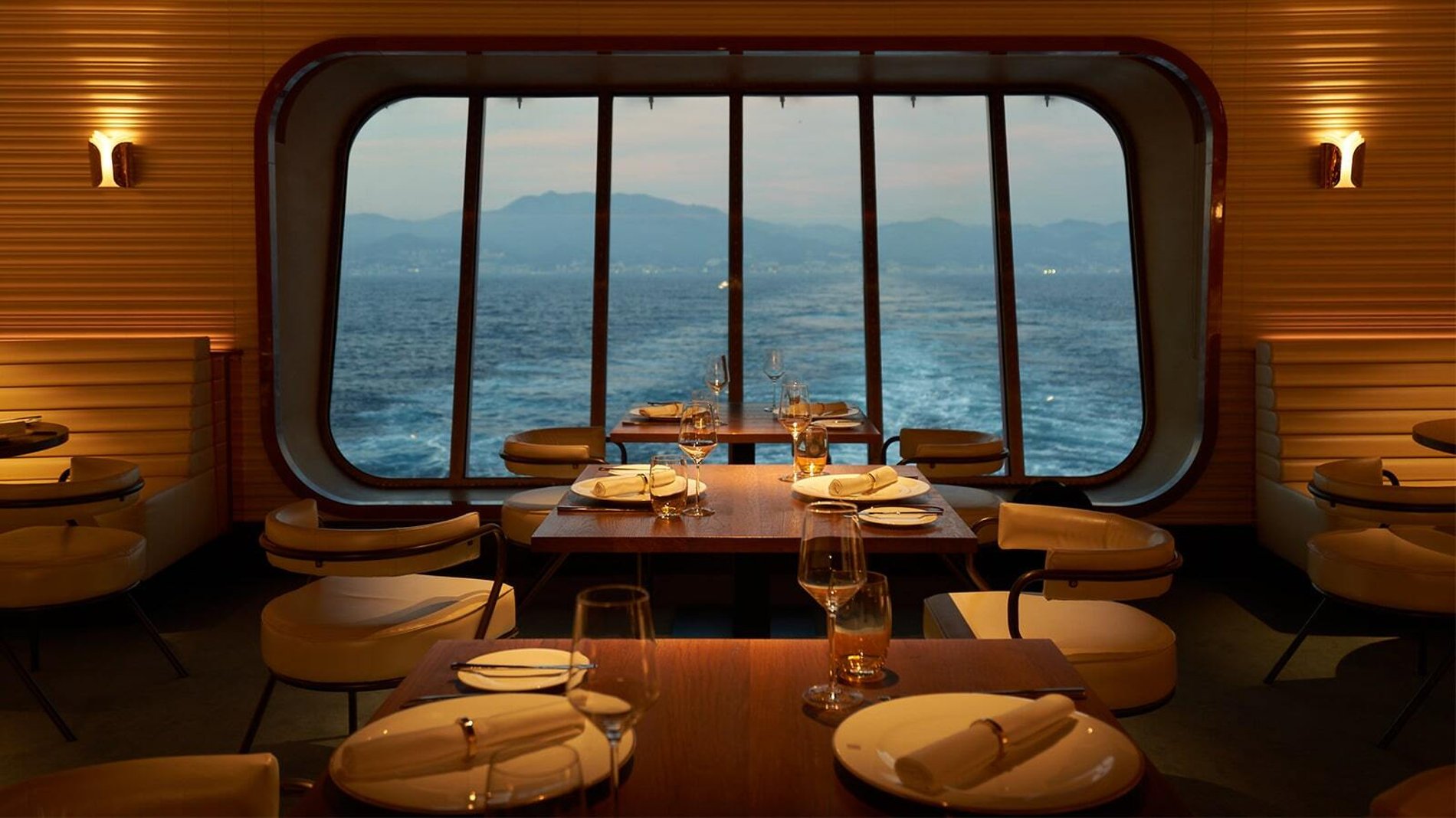 Virgin Voyages Dining
Onboard Virgin Voyages' ships there is no traditional cruise buffet, but instead a selection of chic, unique and delicious restaurants for passengers to choose from – all included in the cruise fare.
The Wake - Steak and seafood
Pink Agave - Elevated Mexican cuisine
Razzle Dazzle Restaurant - Veggie-forward
The Test Kitchen - Experimental onboard eatery
Gunbae - Lively Korean BBQ
The Dock - Outside mezze lounge
The Dock House -Casual Mediterranean
Extra Virgin - Elevated Italian
The Pizza Place - Fresh made-to-order pizza.
The Social Club Diner - Classic carnival eats
Sun Club Cafe - Hawaiin Poke bowls
The Galley - Food hall
Noodle Around - Ramen and miso soup
Bento Baby - Japanese breakfast and bento box
The Sweet Side - Sweets and treats
Well Bread - Pastries and flatbreads
Dinner Dash - 24-hour American diner
Burger Bar - All day burger spot
Hot off The Press - Sandwiches and toasties
Lets Taco Bout It - Tacos and burritos
The Daily Mix - Healthy bites.
Virgin Voyages Entertainment
Enjoy a number of immersive and modern entertainment options onboard Virgin Voyages. From cabaret nights and nightclubs to circus shows and swimming, you will have a wide range of activities at your fingertips.
The Manor - Alluring nightclub
Aquatic Club - Poolside Oasis
The Red Room - Live performance space
The Groupie - Private karaoke
Voyage Vinyl - Record shop
The Casino - Gaming and lounge
The Social Club - Gaming space
The arcade - Gaming area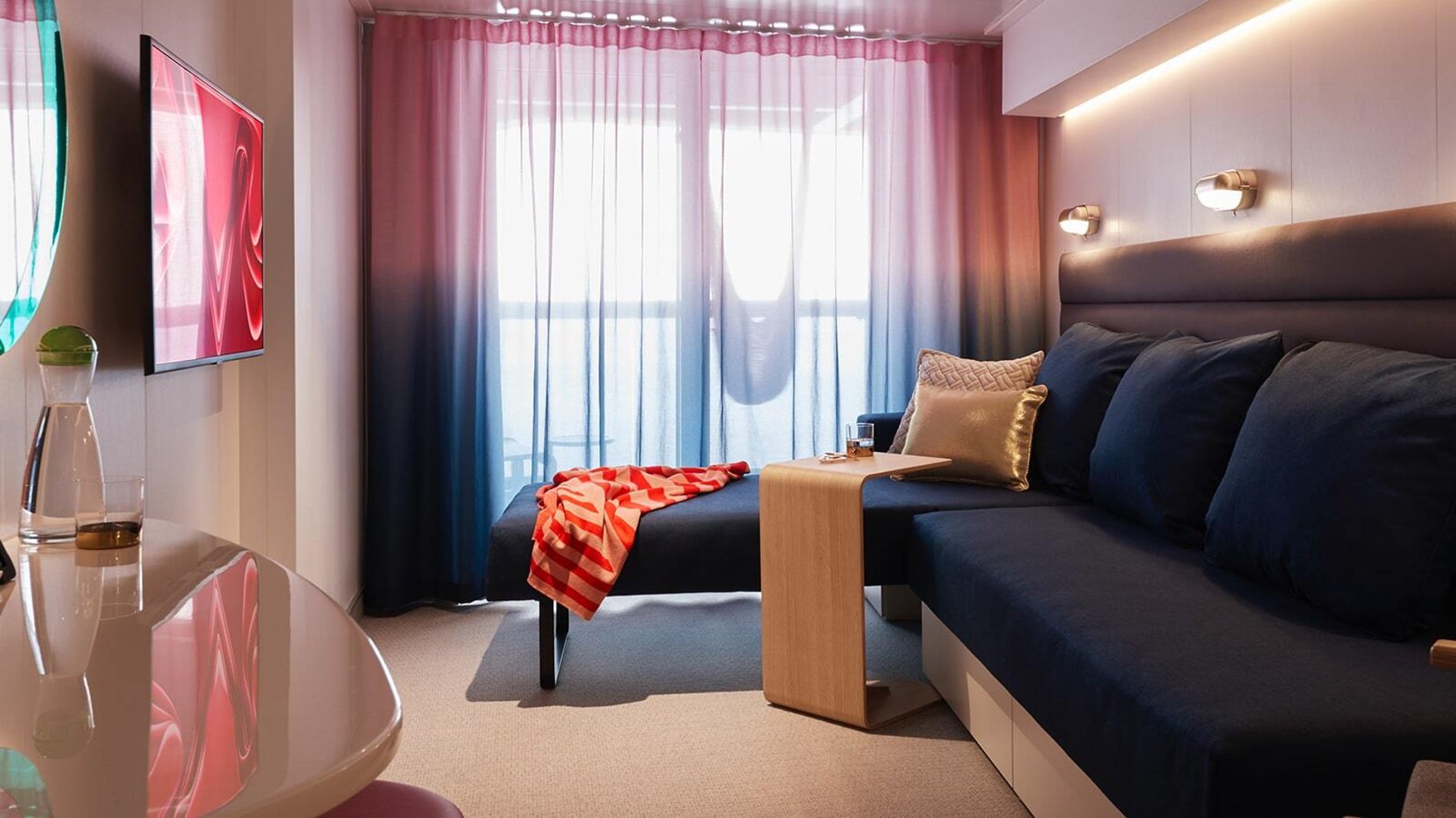 Virgin Voyages Cabins
Named Cruise Critic's best new ship for 2021, Virgin Voyages' Scarlet Lady offers a dynamic cabin design with intelligent, evolving architecture.
Both Scarlet and the brand's second ship, Valiant Lady, feature an impressive 1,330 cabins and 78 RockStar Quarters with 86 percent of cabins offering a balcony and 93 percent featuring unparalleled ocean views.
Between custom Seabed's, specially engineered for Virgin Voyages, rain showers and ambient lighting to fit any mood - be it "Pump Me Up" or "Zen" - Virgin Voyages' cabins are designed to meet the needs of today's modern Sailors.

In a move to elevate the design even further, Virgin Voyages announced in January 2022 that it is refreshing its cabins on both Scarlet Lady and Valiant Lady, bringing warmer energy and a more sophisticated feel.
Building on the nautical nature of the ships, the refreshed interiors feature wooden beams and additional wood finishing's along with handpicked artwork.
The Seabed and the sea views continue to be focal points of the cabin, urging the design team to keep the nautical stripes ever-present in the decorative throw pillows. There's also increased drawers and storage space.

More than half of the cabins have been completed on Scarlet Lady with the project slated to wrap in the spring. Valiant Lady's cabins will be complete before she enters service this March from the UK.

Available cabins:
Rockstar Quarters - Richard's Rooftop access, complimentary select beverages, early booking/priority access, Rockstar agents 24/7.
All Rockstar Quarters come equipped with a European King bed, large marble bathroom, terrace hammock, Select complimentary beverages, outdoor champagne table, mood lighting.
Brilliant Suite - 482 sq. ft. With a cheeky view of the European king bed from the (fully) marbled Peek-a-Boo shower, the only sensual rival is the ocean itself.

Cheeky Corner Suite - 615-857 sq. ft. Terrace hammock or outdoor champagne table? Sailor's choice.
Seriously suite - 352 sq. ft. With a full-sized bar, peek-a-boo shower and a record player this suite is all about luxury.
Sweet Aft Suite - 416-661 sq. ft. Central wake views for a duo, but with a bigger and higher terrace.
Mega RockStar Quarters- Richard's Rooftop access, bottomless in-room bar, daily bar tab, private transfer to/from the ship, early booking/priority access, dedicated Rockstar agent, premium Wi-Fi, daily spa access.
All Mega RockStar Quarters come equipped with - a European king bed, bottomless in-room bar, terrace hammock, peek-a-view shower, large marble bathroom, mood lighting.
Massive Suite - 2147 sq. ft. The most extra of the Mega Rockstar Suites inc. hot tub, real guitars and a private lounge bar.
Fab Suite - 950 sq. ft. Whether you're into wellness retreats under the terrace sun or serving up negronis at the bar while listening to tunes from your own vinyl library, this suite has it all.
Posh Suite - 833 sq. ft. Expertly designed layout enhanced by high-tech mood lighting, a tricked out terrace and floor-to-ceiling marble bathroom.
The Gorgeous suite - 530 sq. ft. The Gorgeous Suite takes relaxation to the next level.
Sea Terrace - All Sea Terrace cabins come equipped with - Terrace hammock (mostly but not all), roomy rain shower, mood lighting, large flat-screen HDTV, hairdryer.

Ltd View Sea Terrace- 225 sq. ft. All that sweet terrace jazz, but with a (slightly) limited view from a part of the ship.

The Sea Terrace - 225 sq. ft. Epic ocean views from any angle — from inside your cabin to the terrace hammock, that most, but not all, offer.

Central Sea Terrace - 225 sq. ft. (Nama)stay here at the centre of the ship.

XL Sea Terrace - 265 sq. ft. Boasting the same sweet views with a bigger living space and bathroom.

Sea View - All Sea View cabins come equipped with - a large window, roomy rain shower, mood lighting, large flat-screen HDTV, hairdryer.

Solo Sea View - 130 sq. ft. Gaze out at the waves from your own personal hideaway.

The Sea View - 190 sq. ft. Perched on the nautically inspired window seat, a duo can take in the views.

Insider - All Insider cabins come equipped with - a vanity area, roomy rain shower, mood lighting, large flat-screen HDTV, hairdryer.

The Insider - 177 sq. ft. Perfect for a duo and equipped with a transitional Seabed, this is a retreat for relaxation.

Social Insider - 177 sq. ft. This posh but cosy cabin is ideal for a close-knit crew.

Virgin Voyages Cruise Ships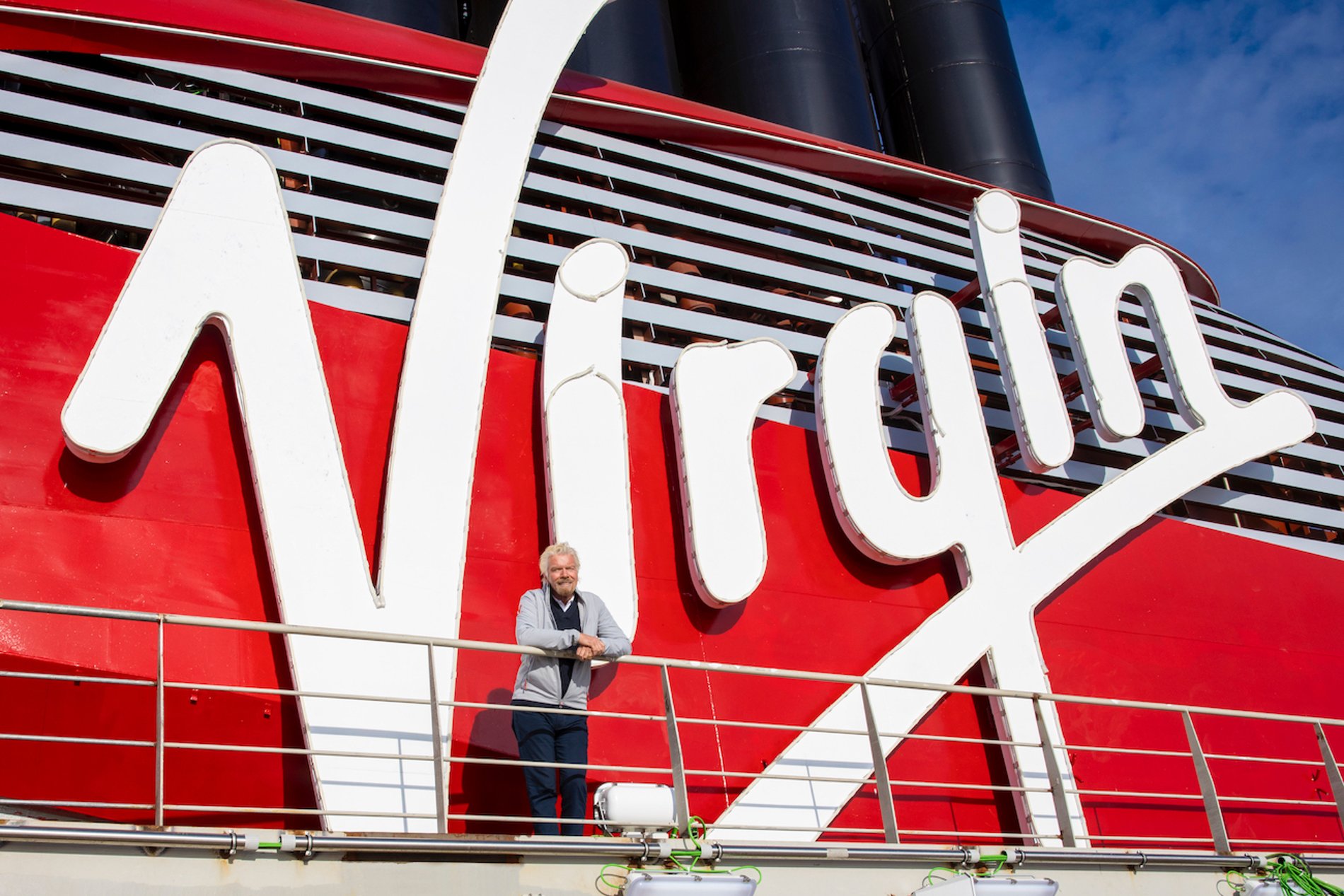 One of the ship's xxx cabins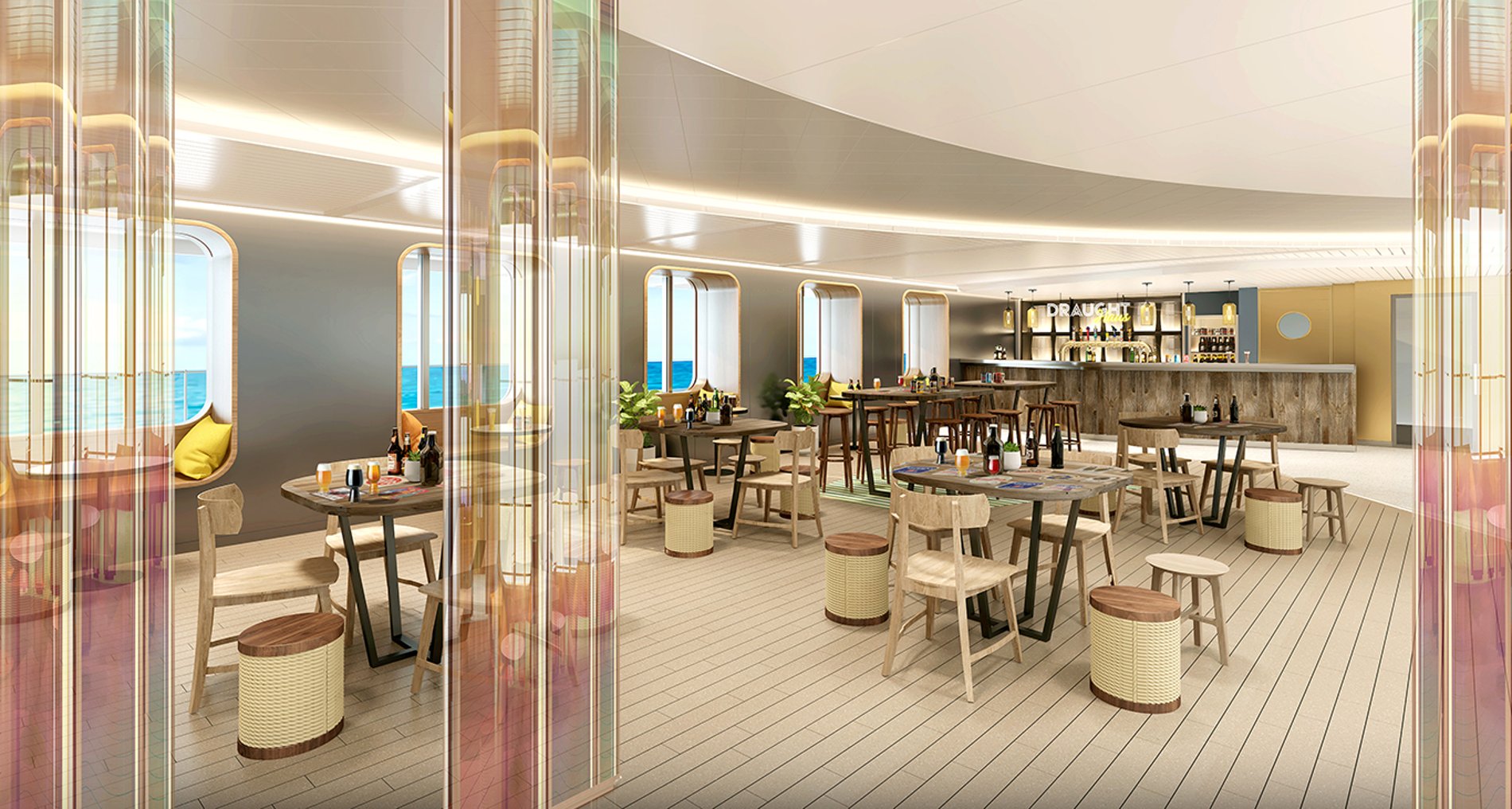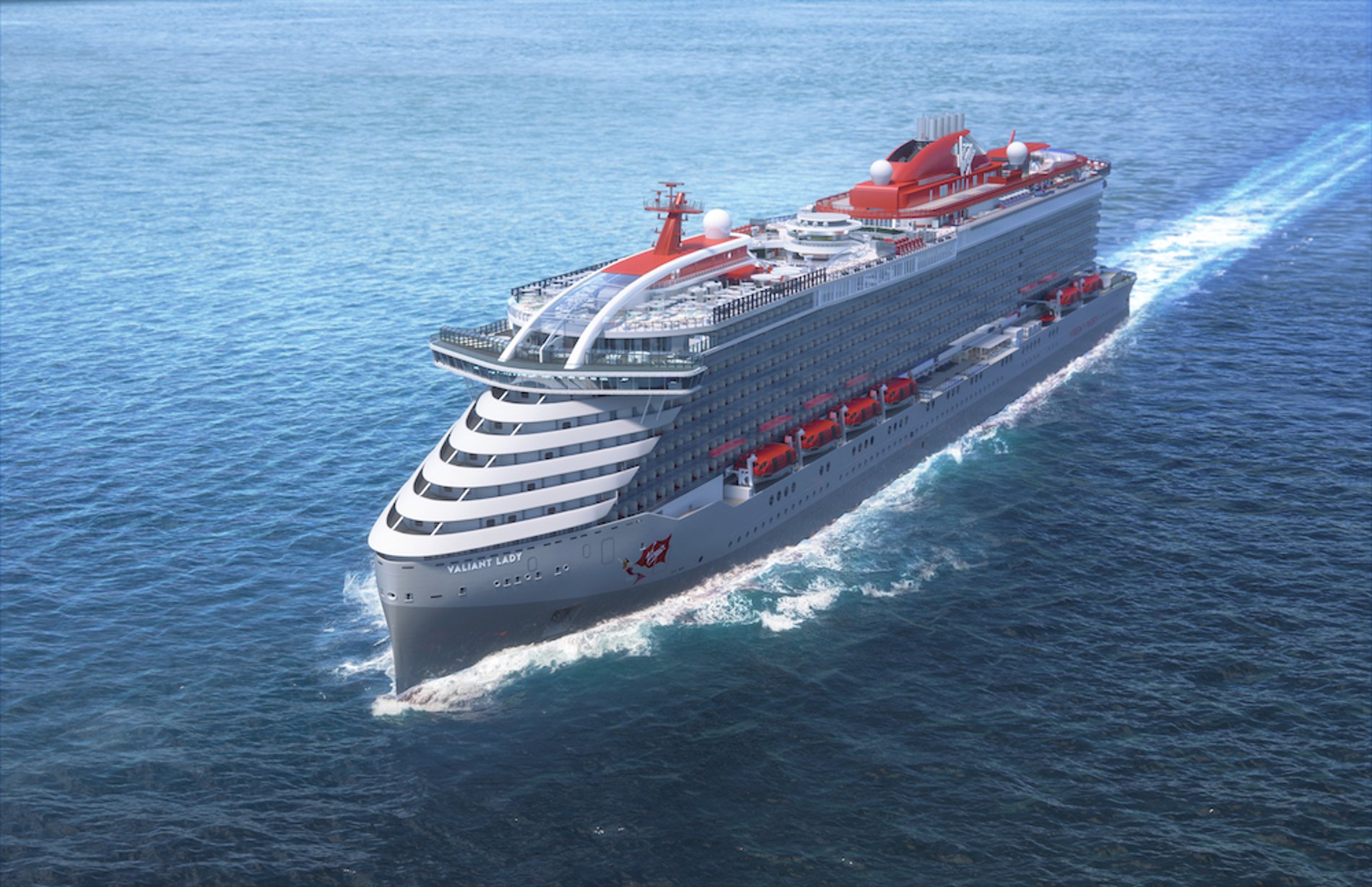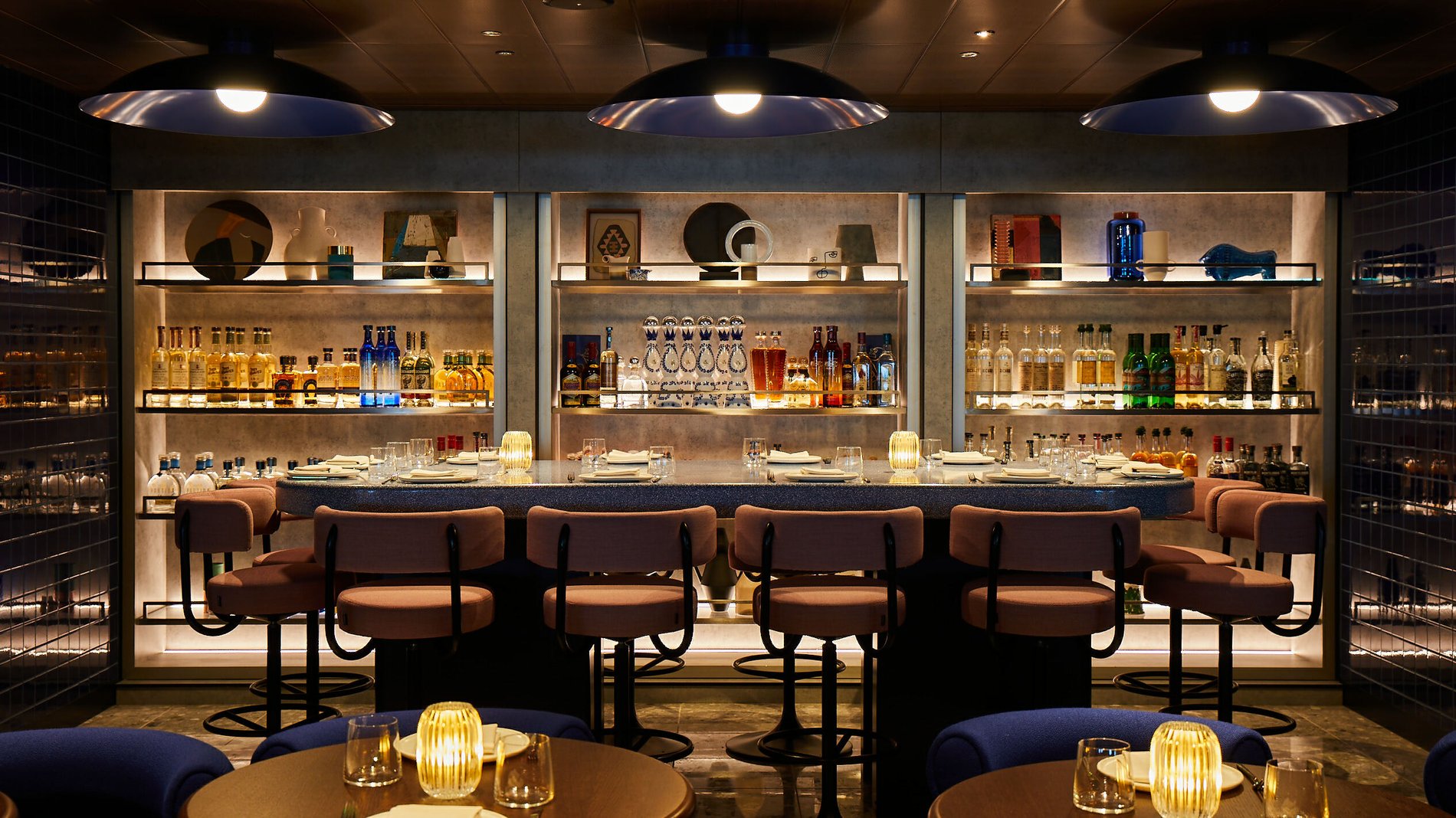 One of Scarlet Lady's many bars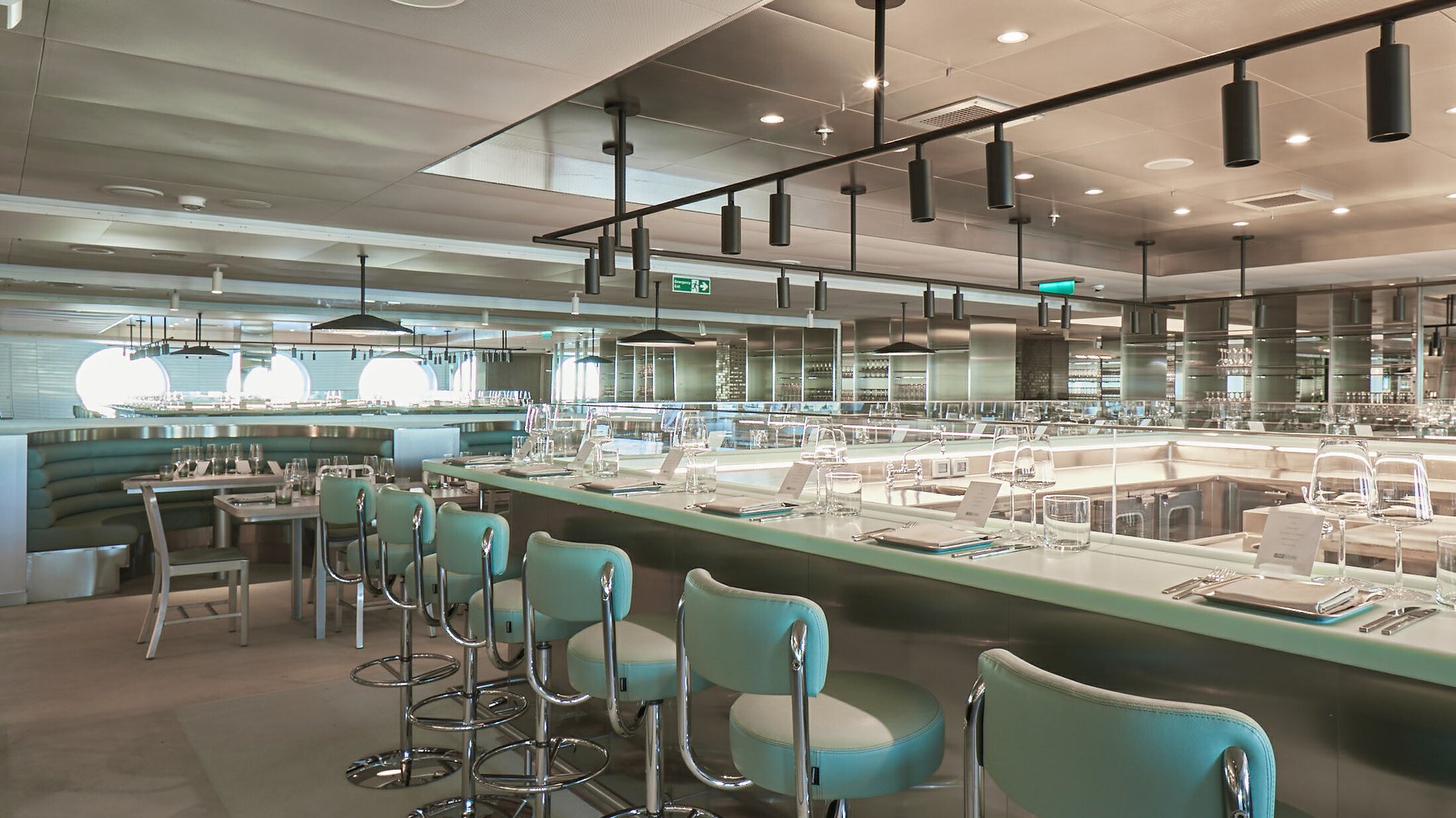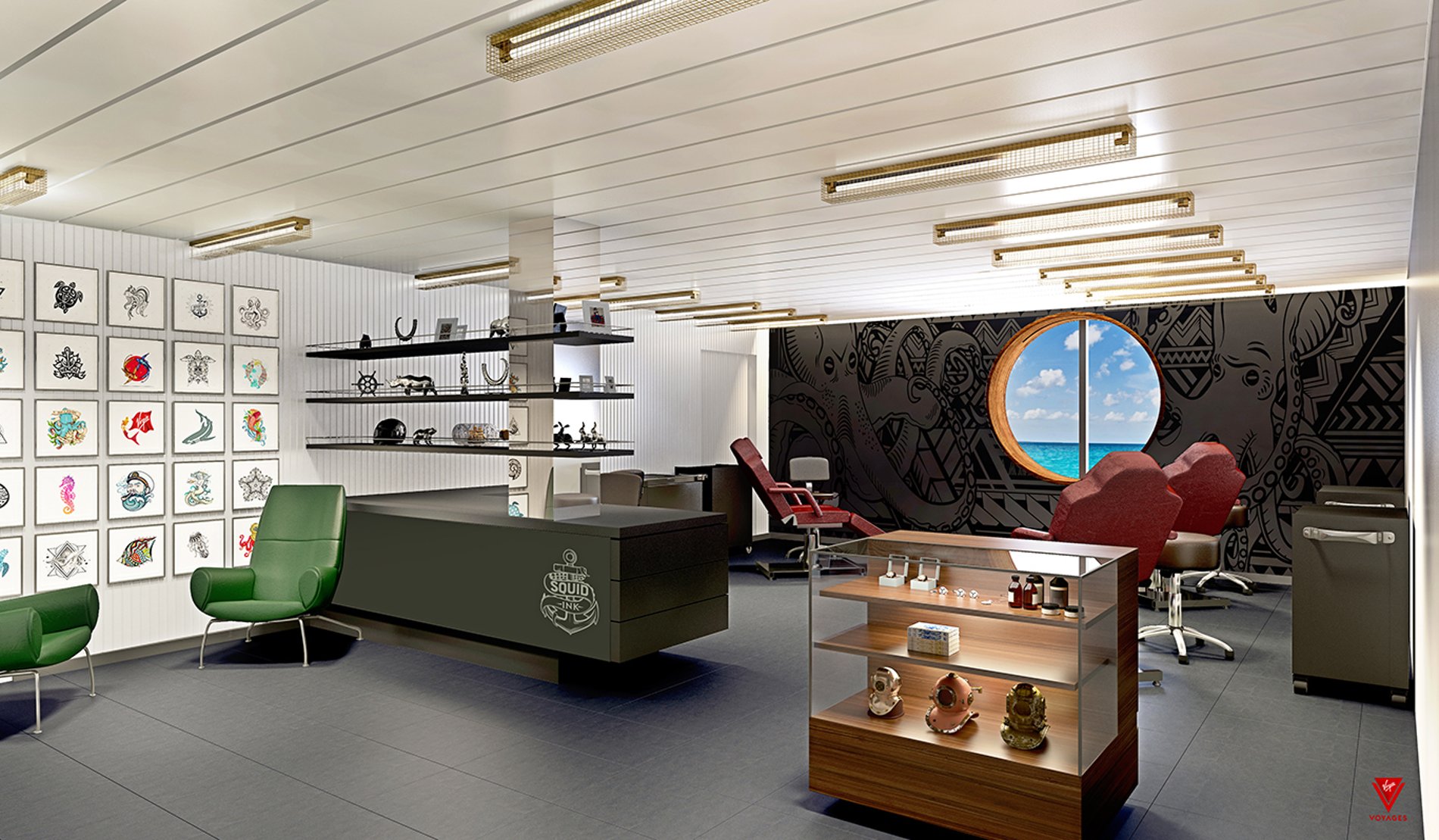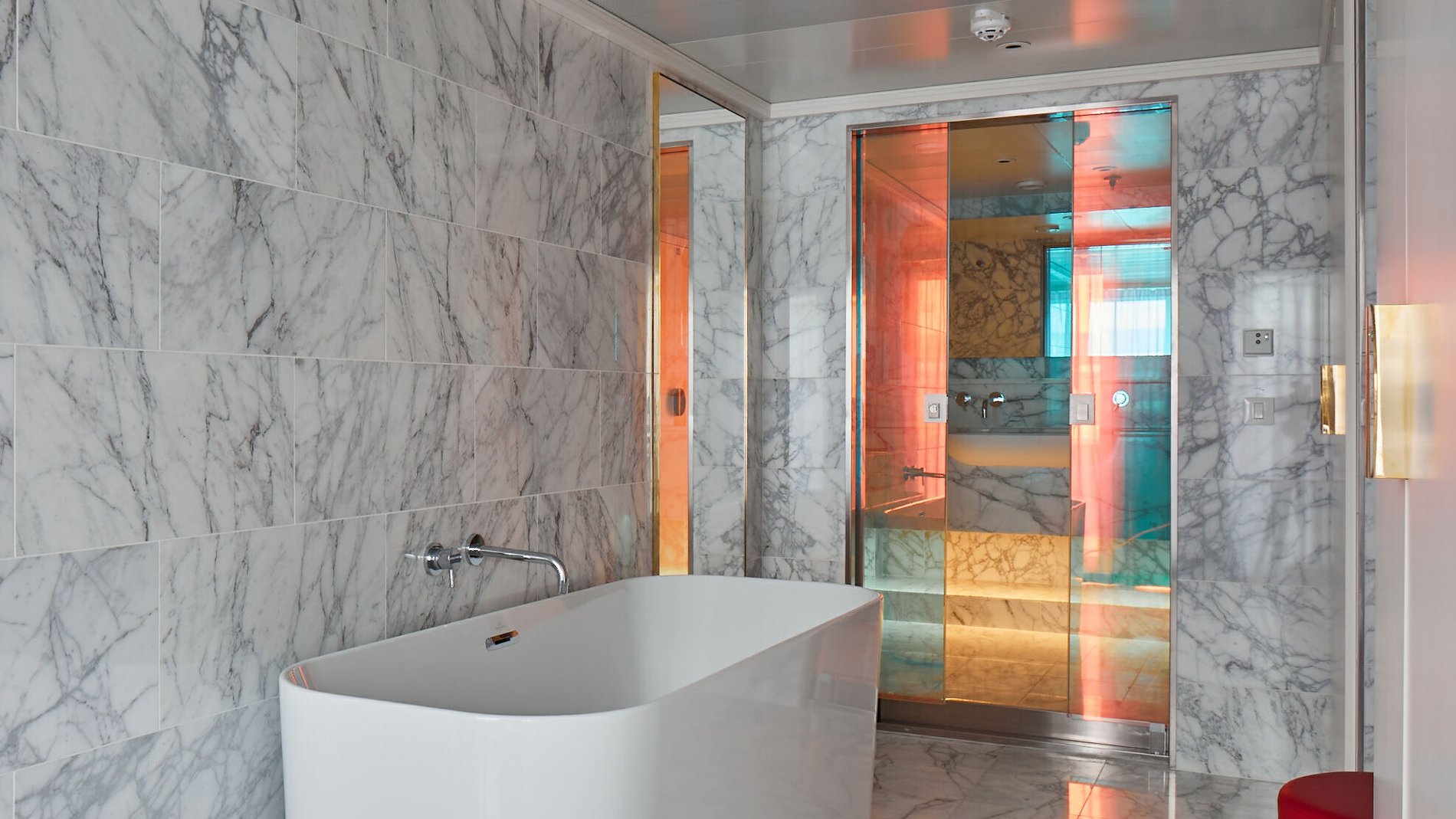 The shiny new ship was about to sail her debut season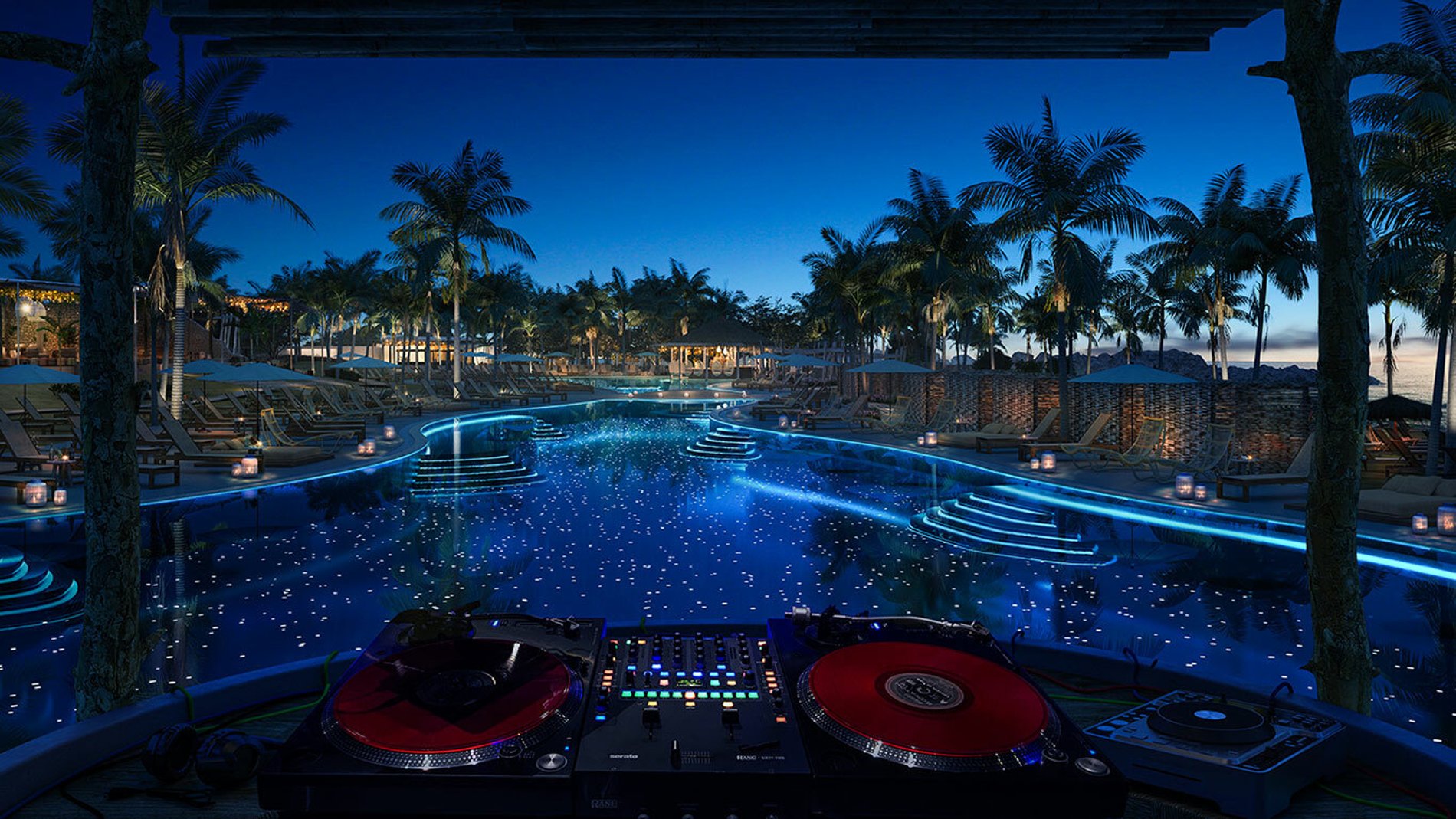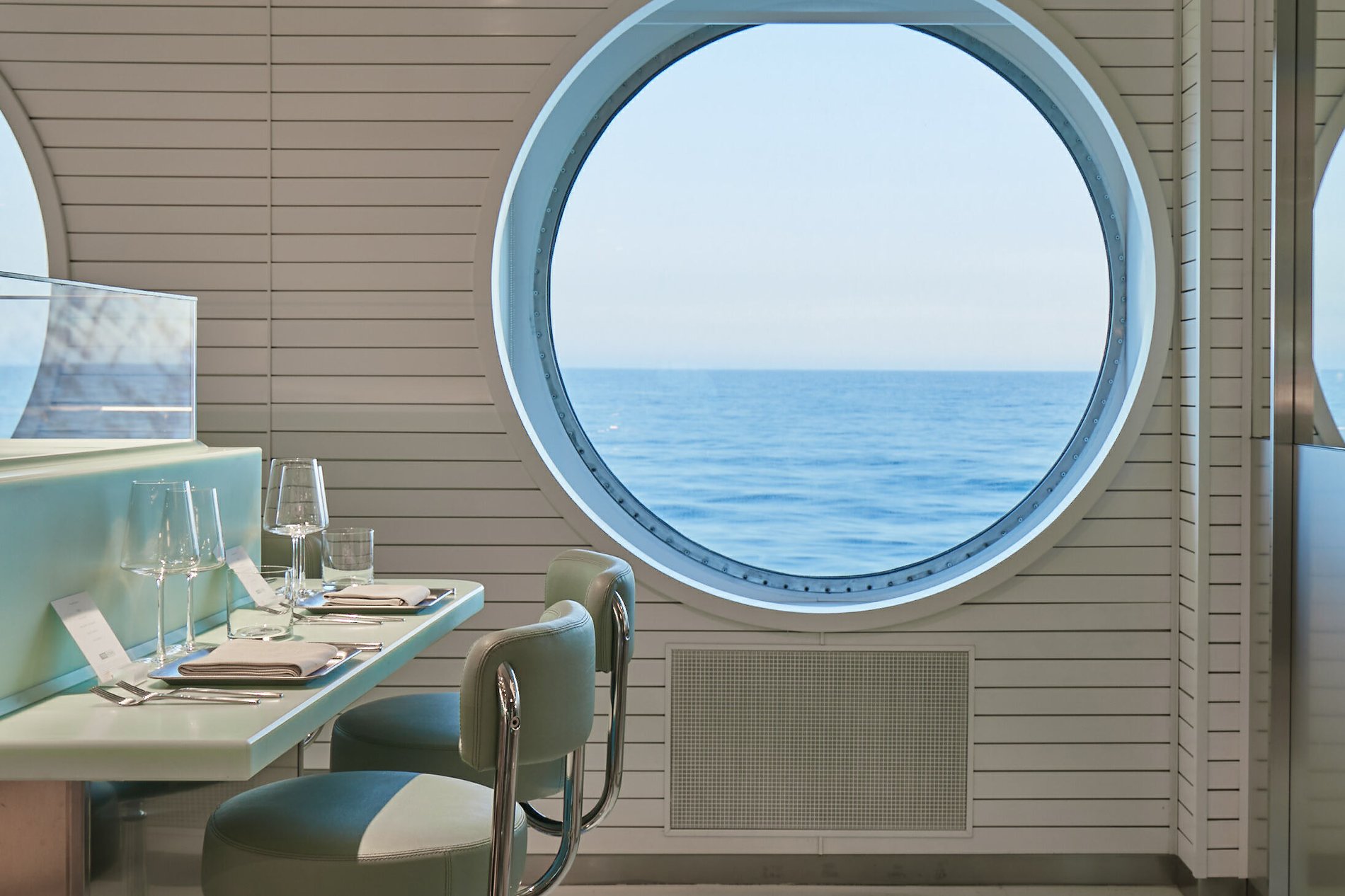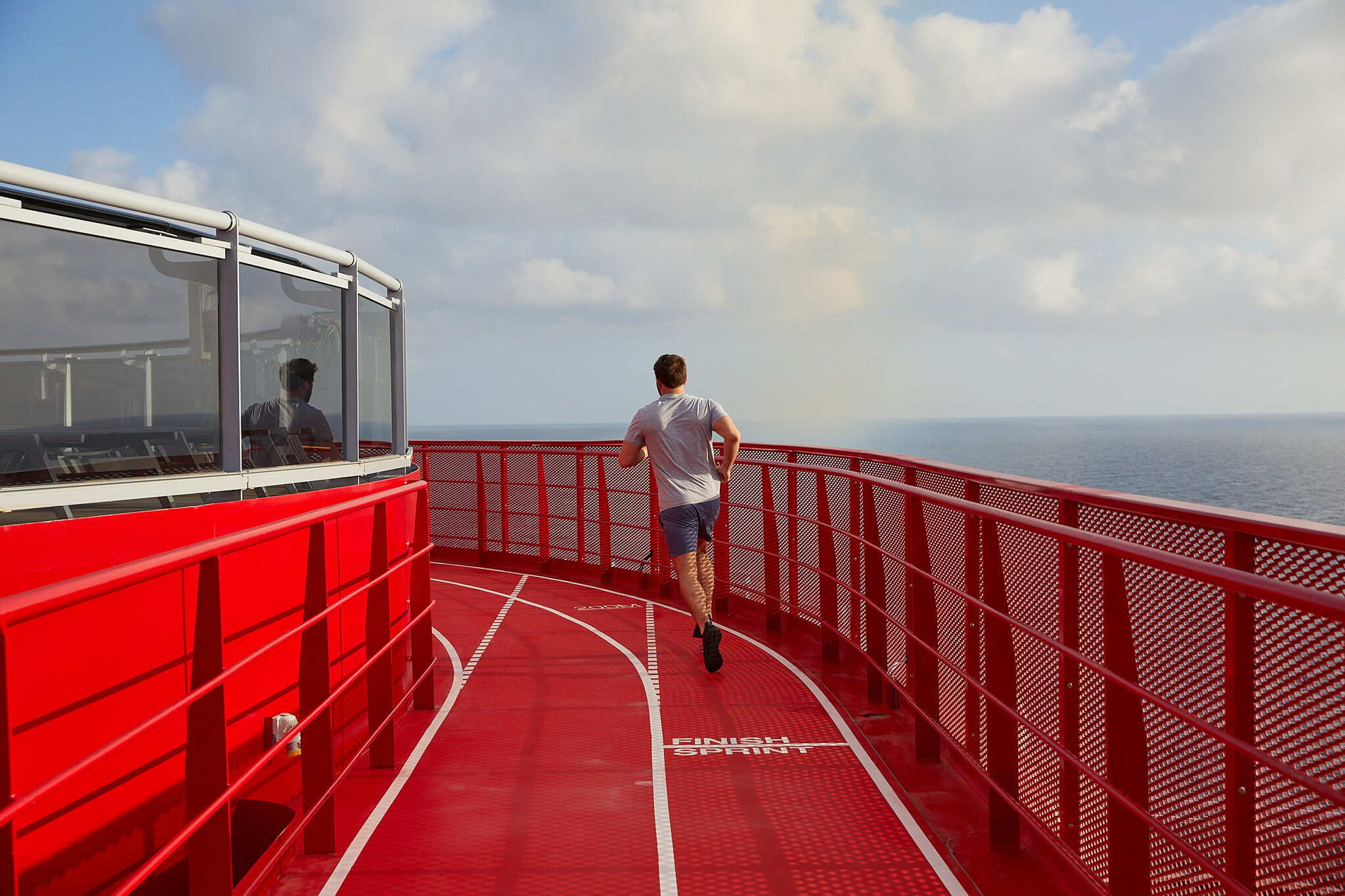 Passengers can keep fit on the top-deck running track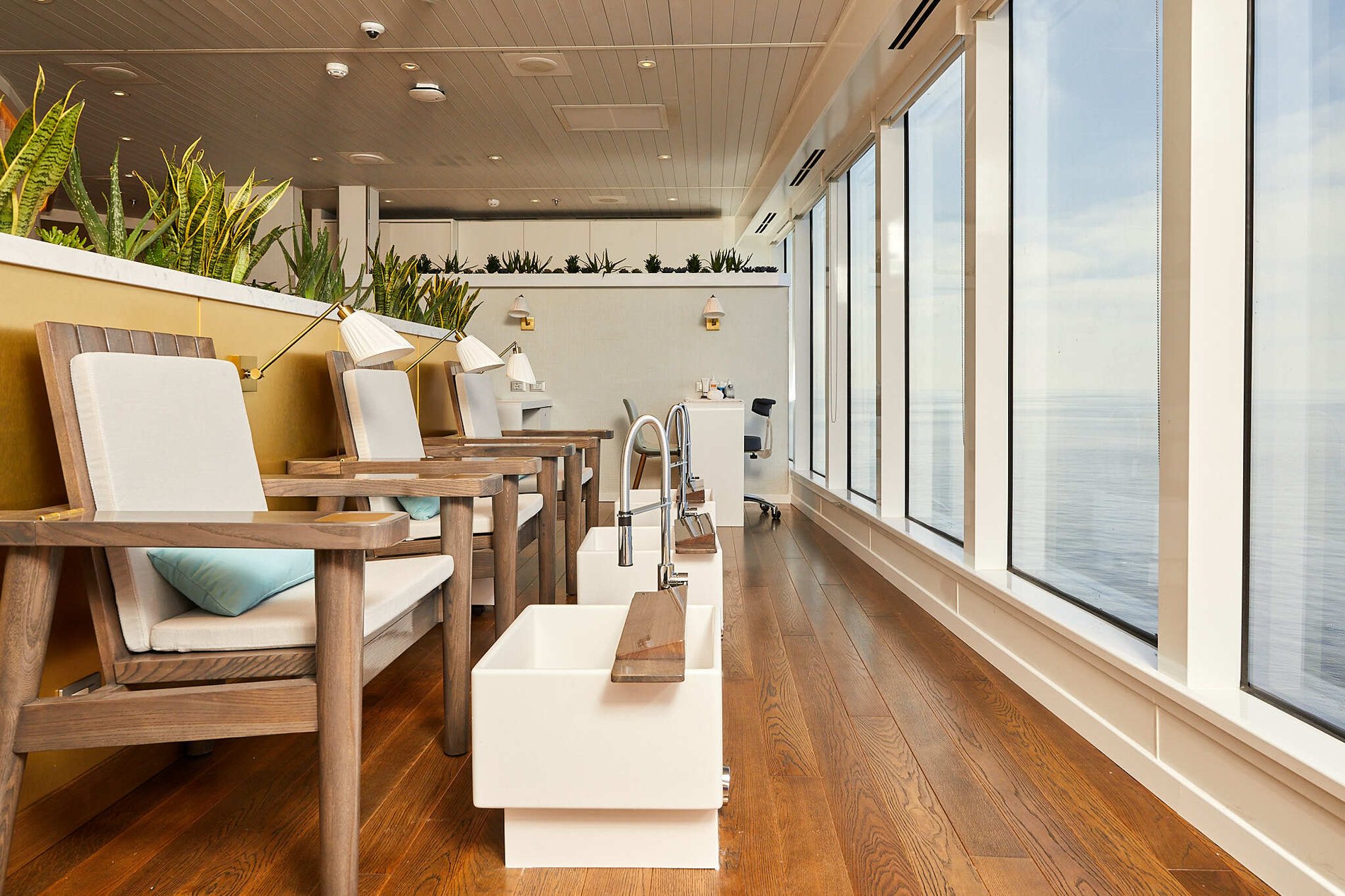 The ship's chic wellness area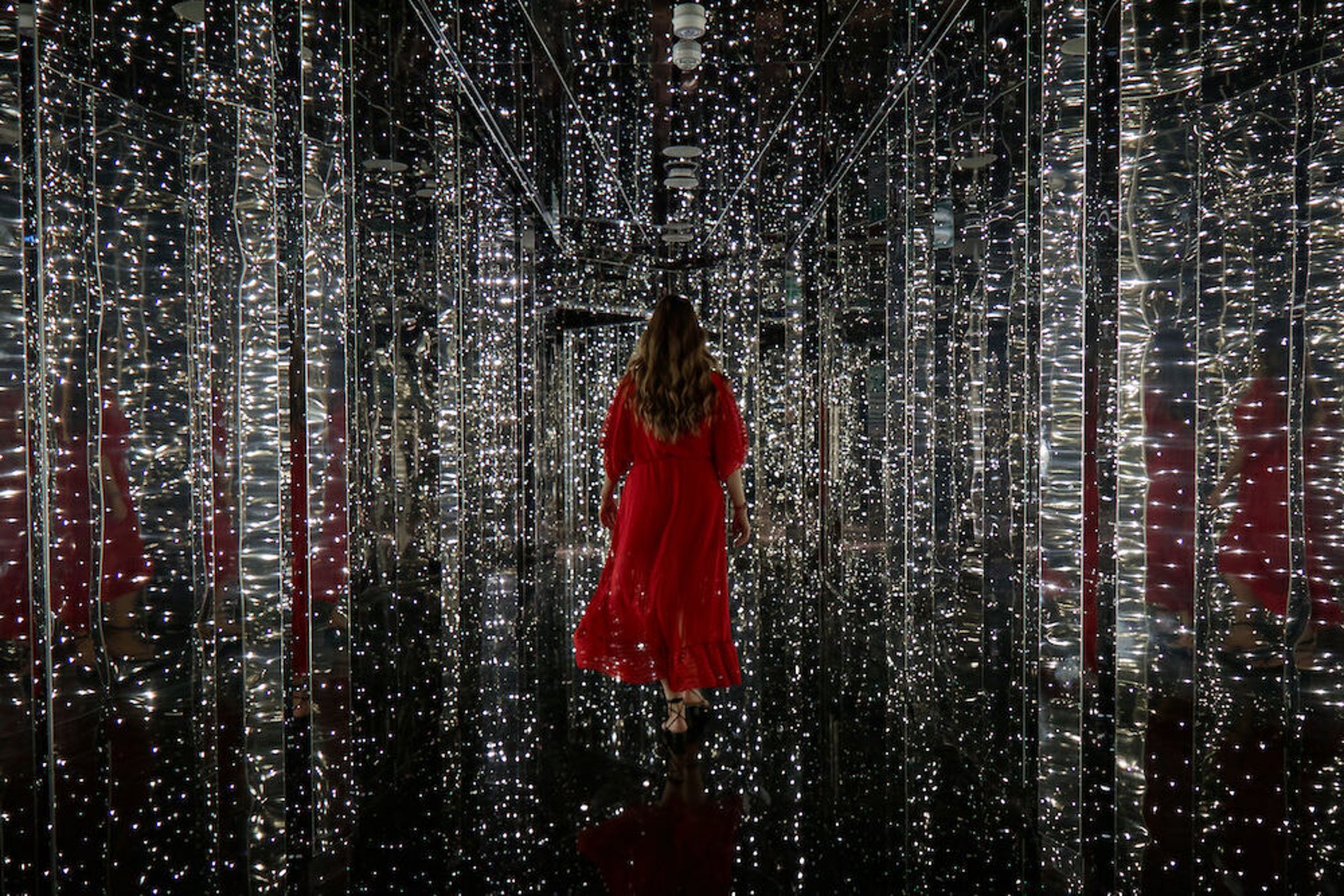 Scarlet Lady is filled with glittering aesthetics
The famous RockStar Suite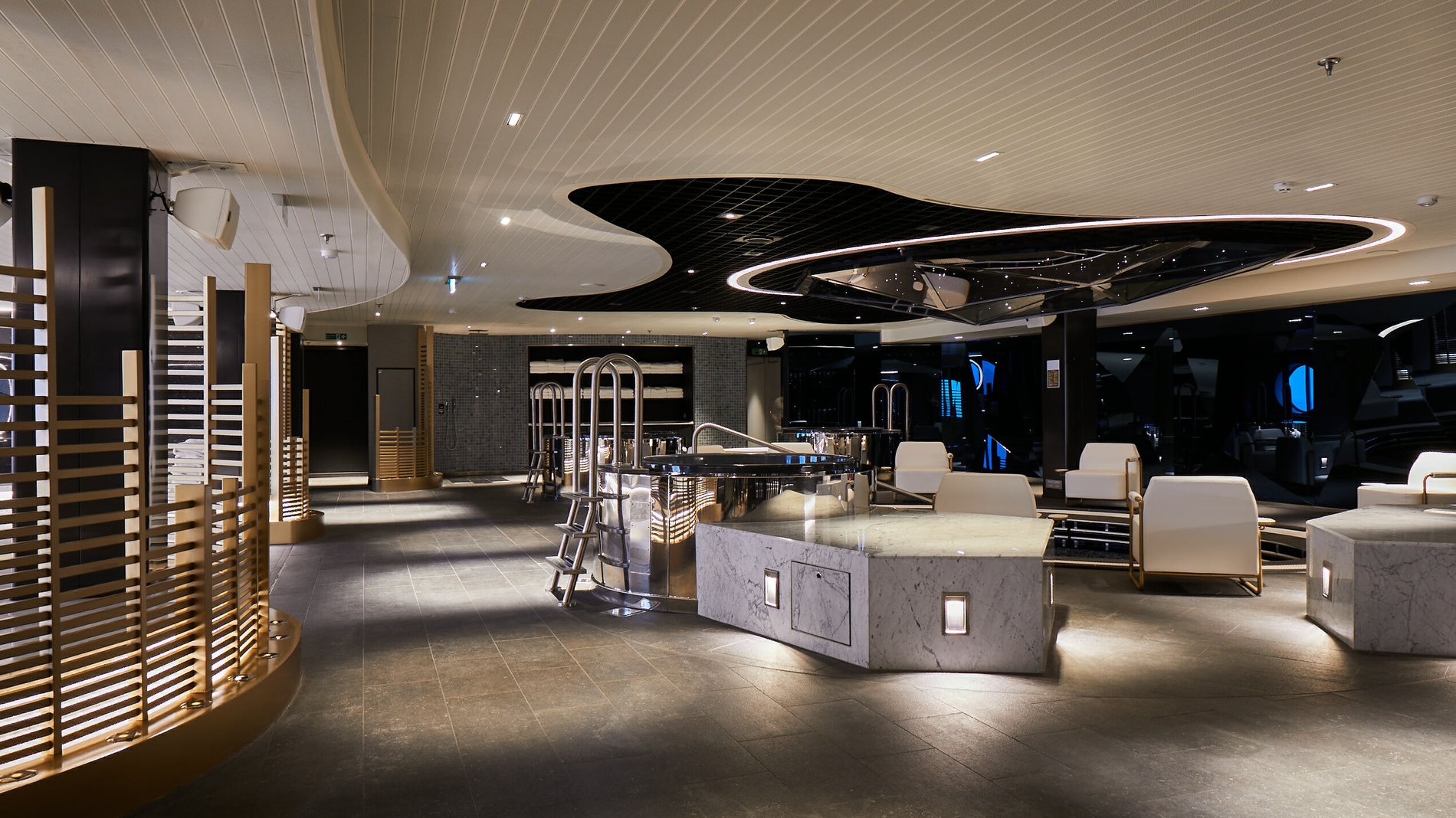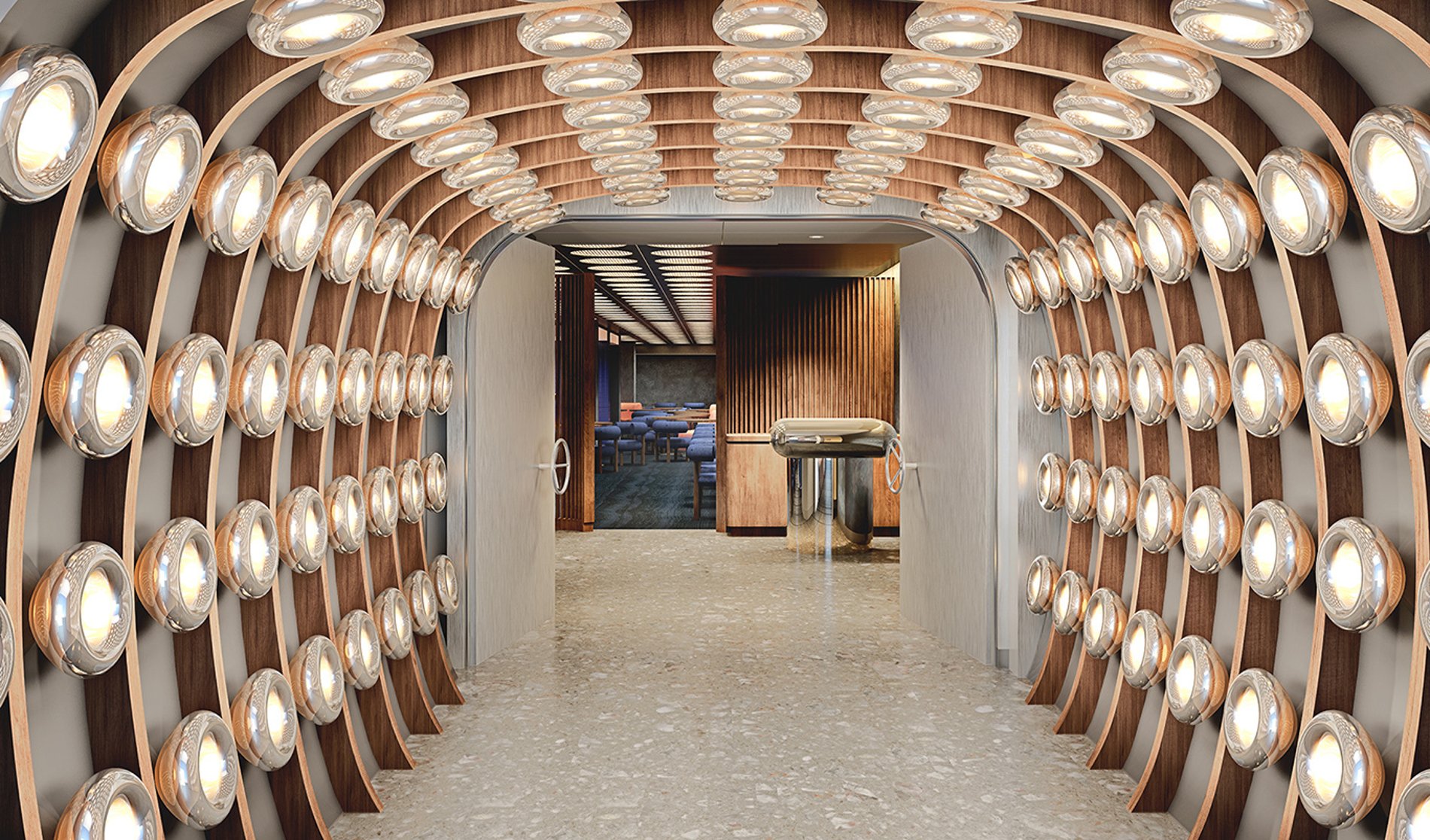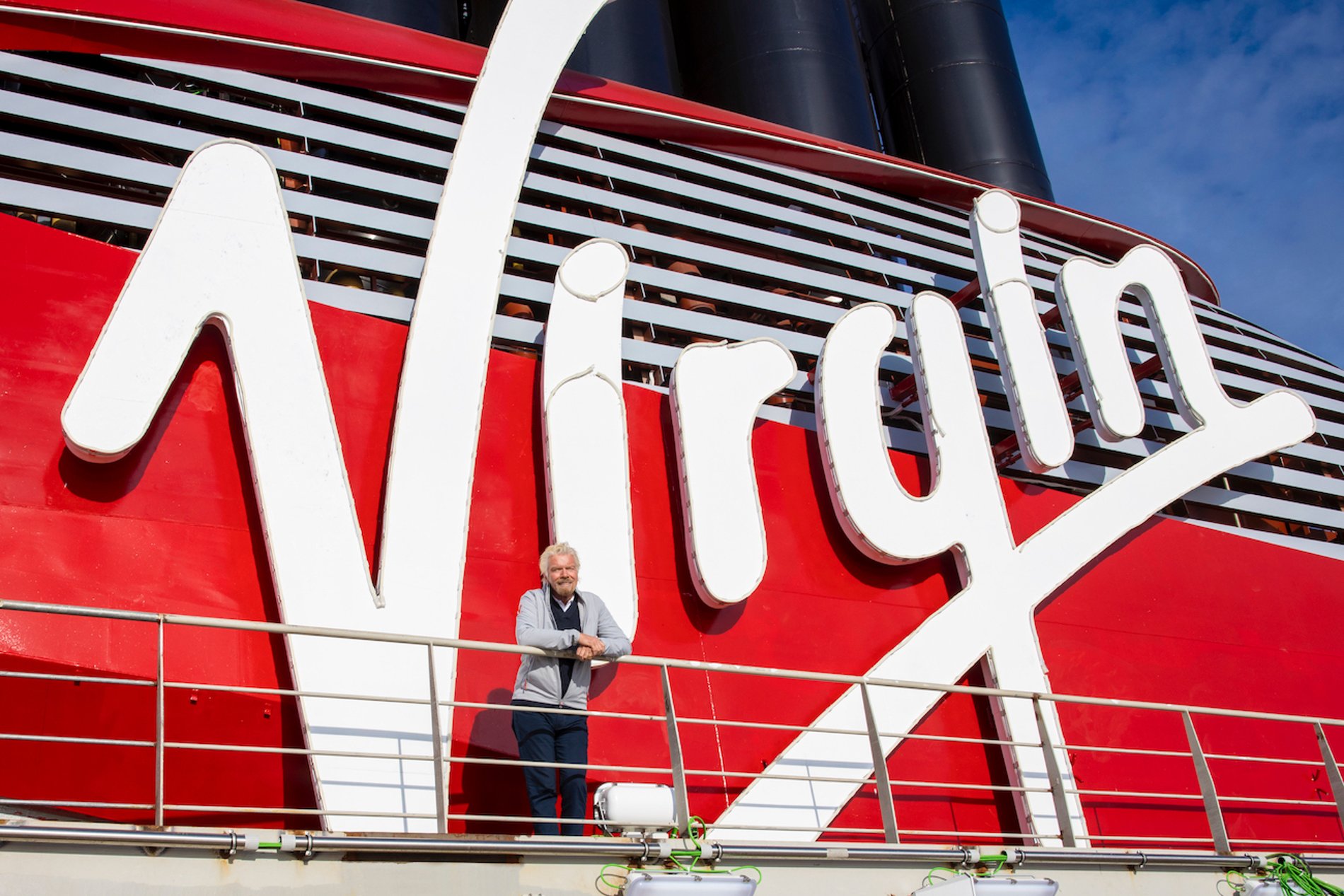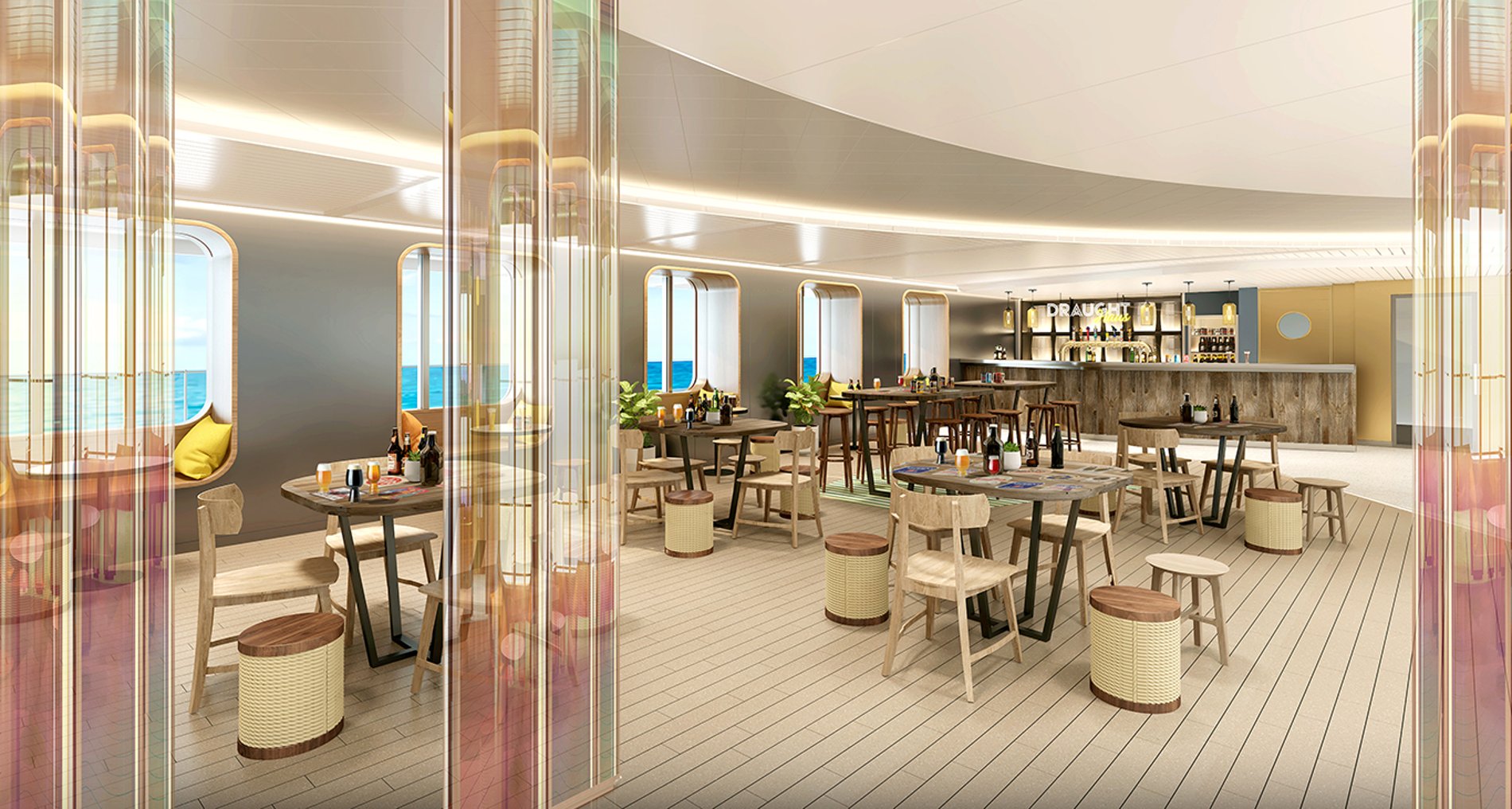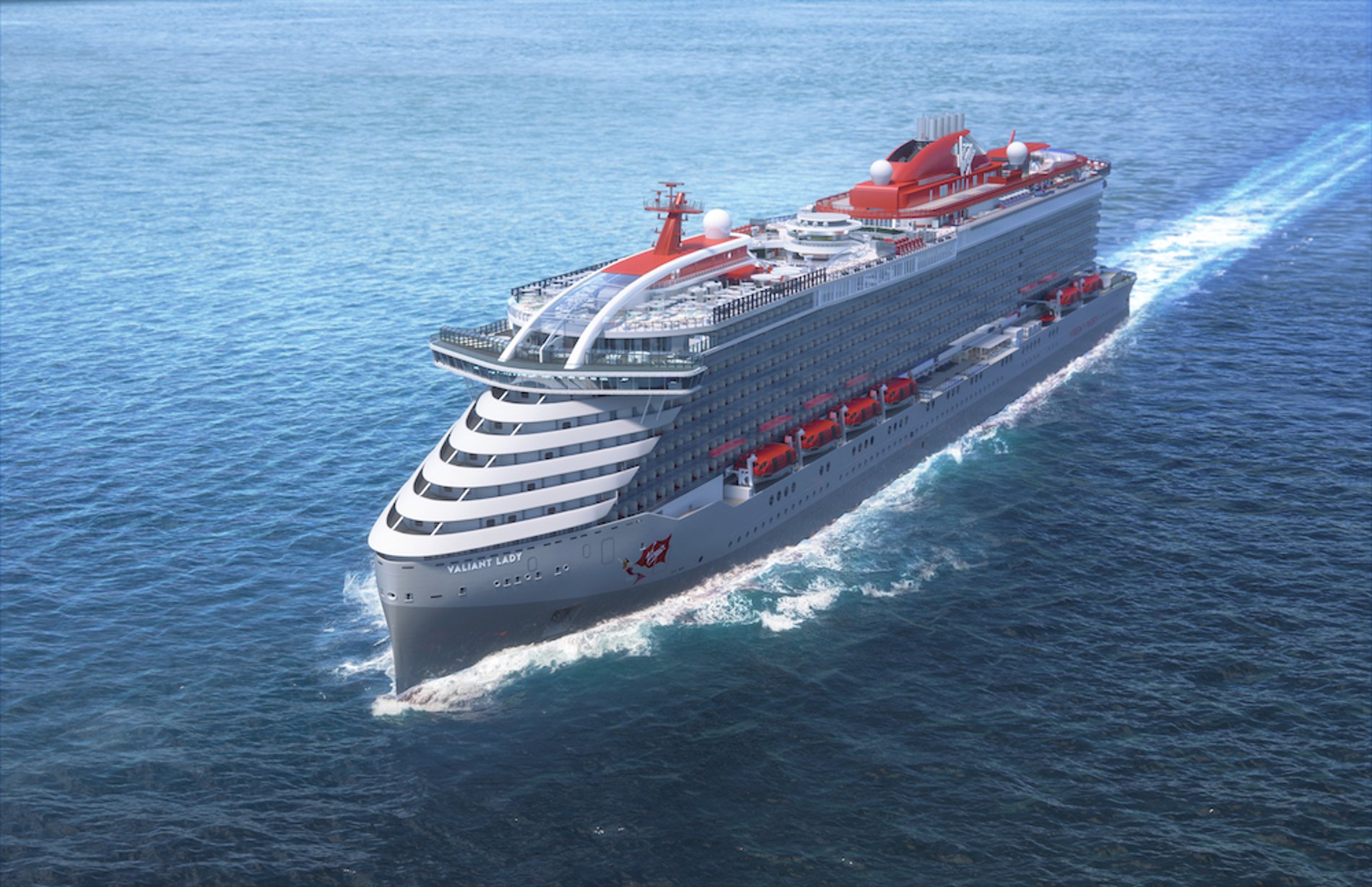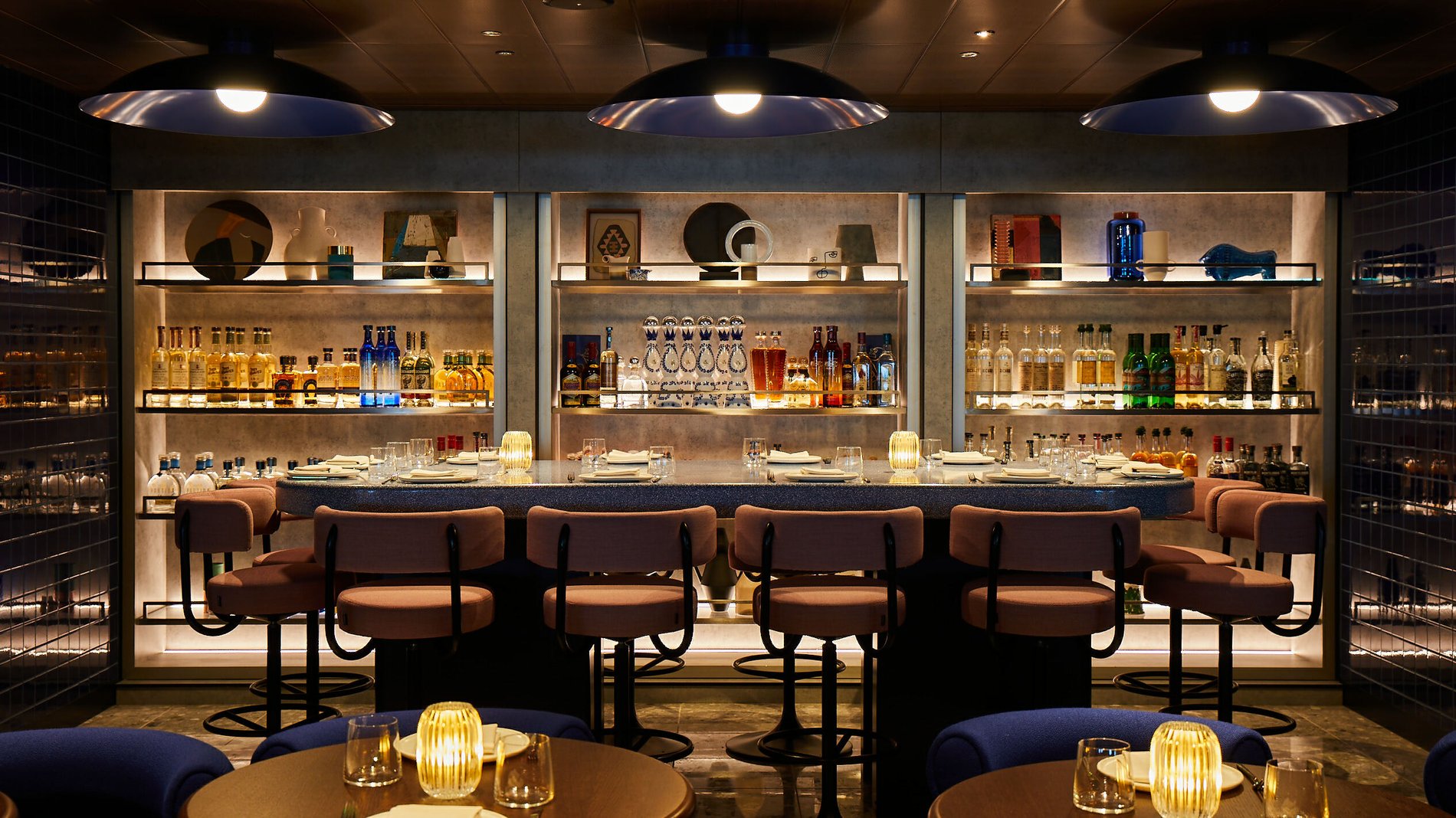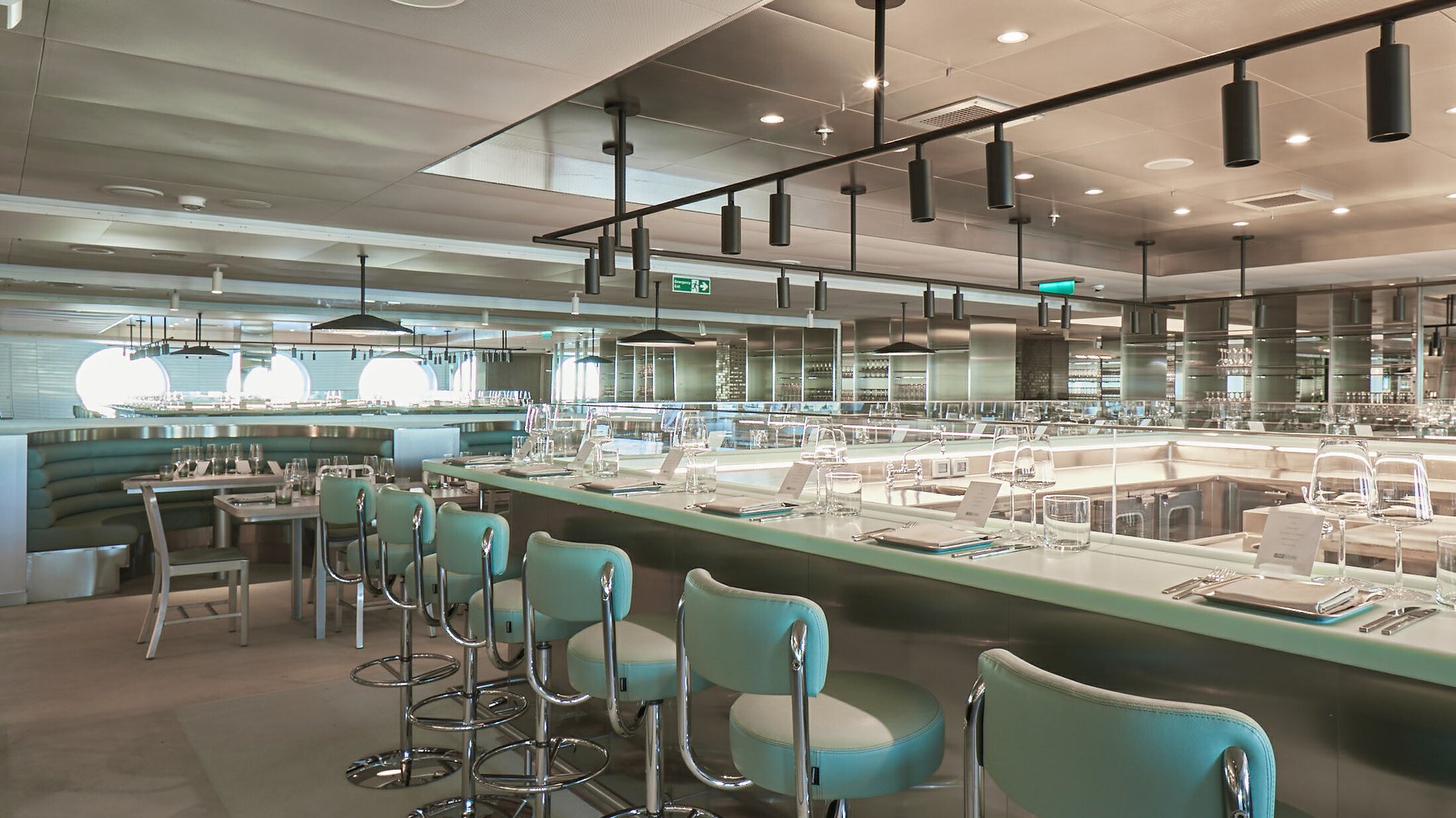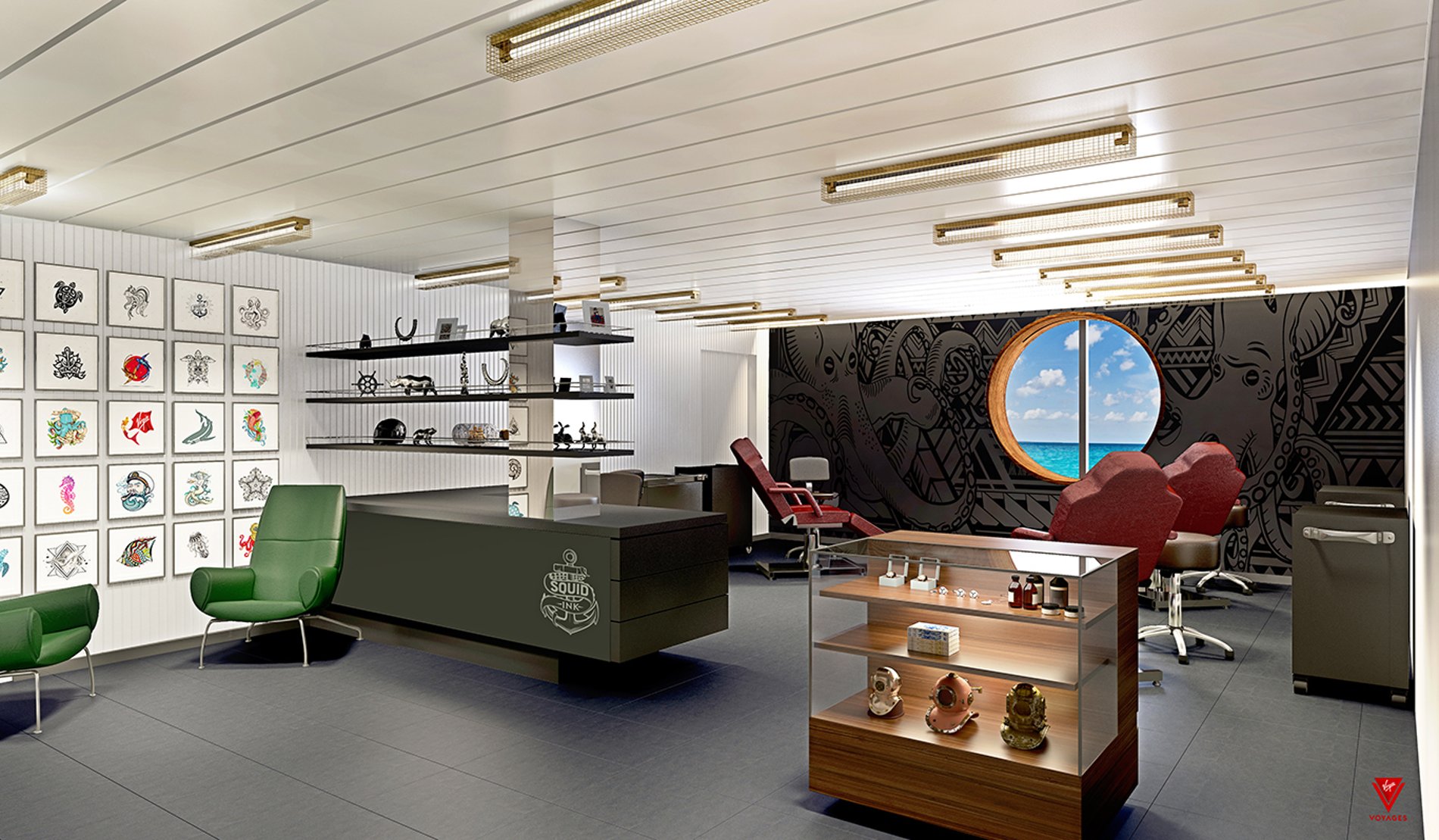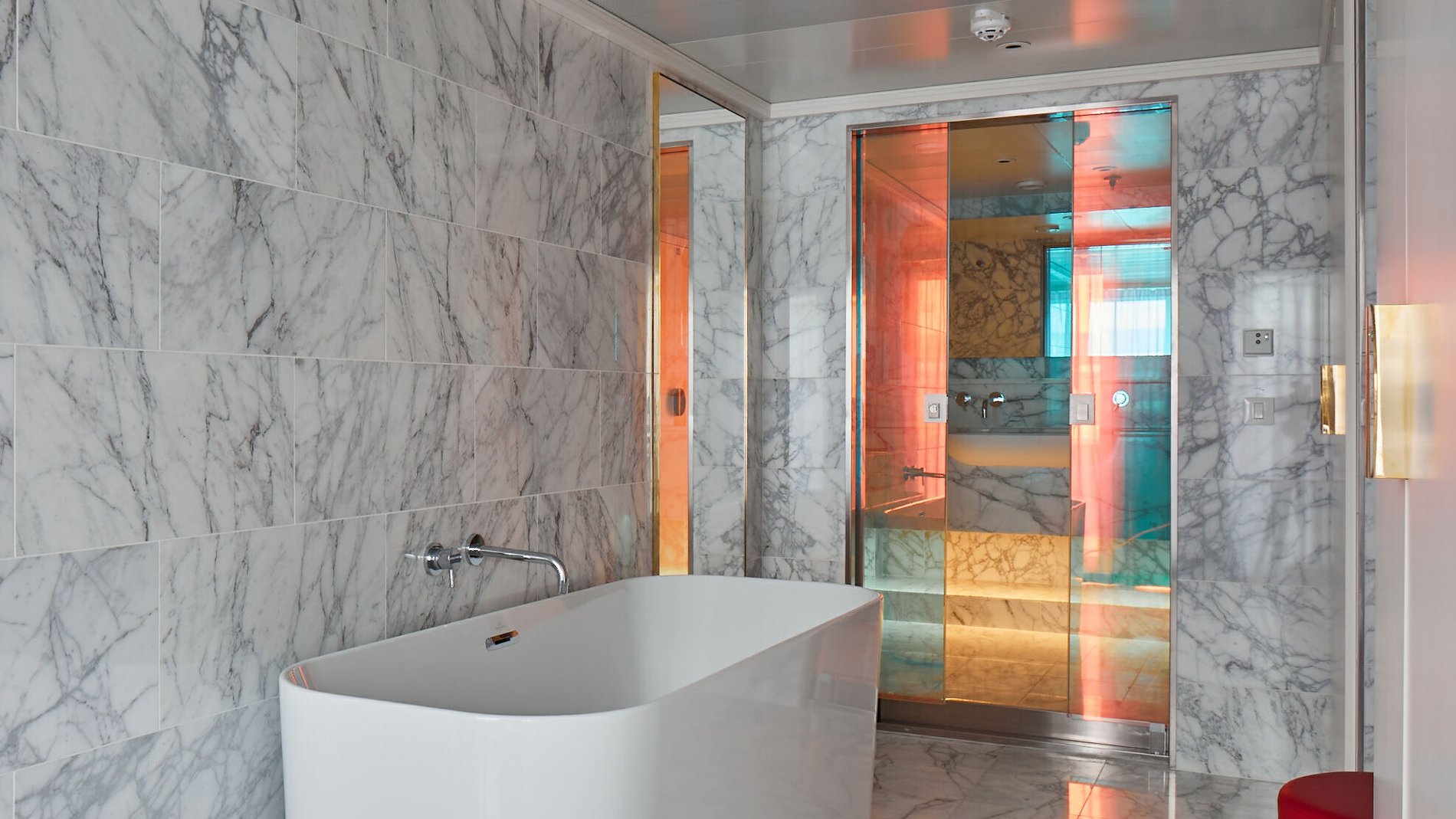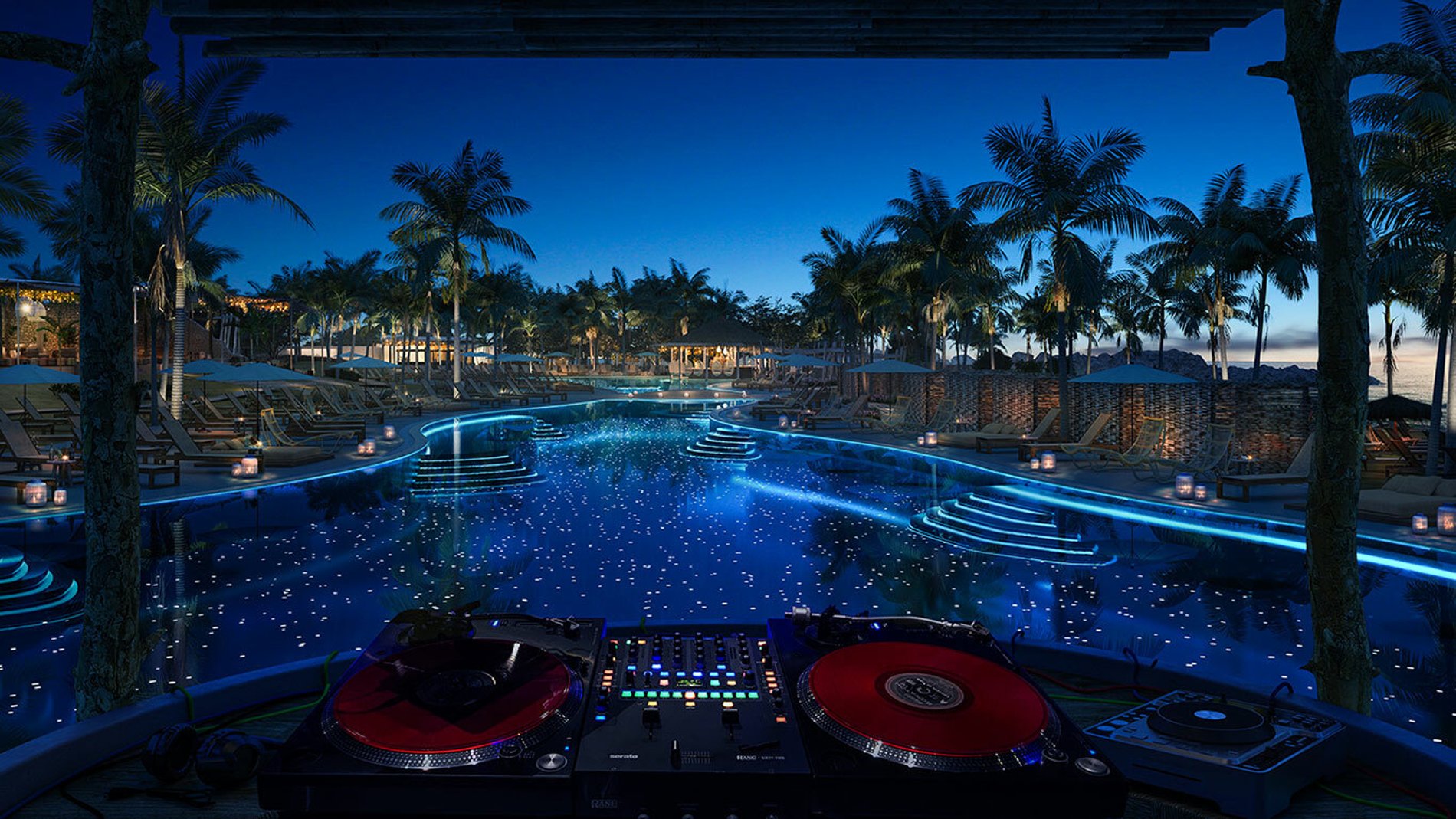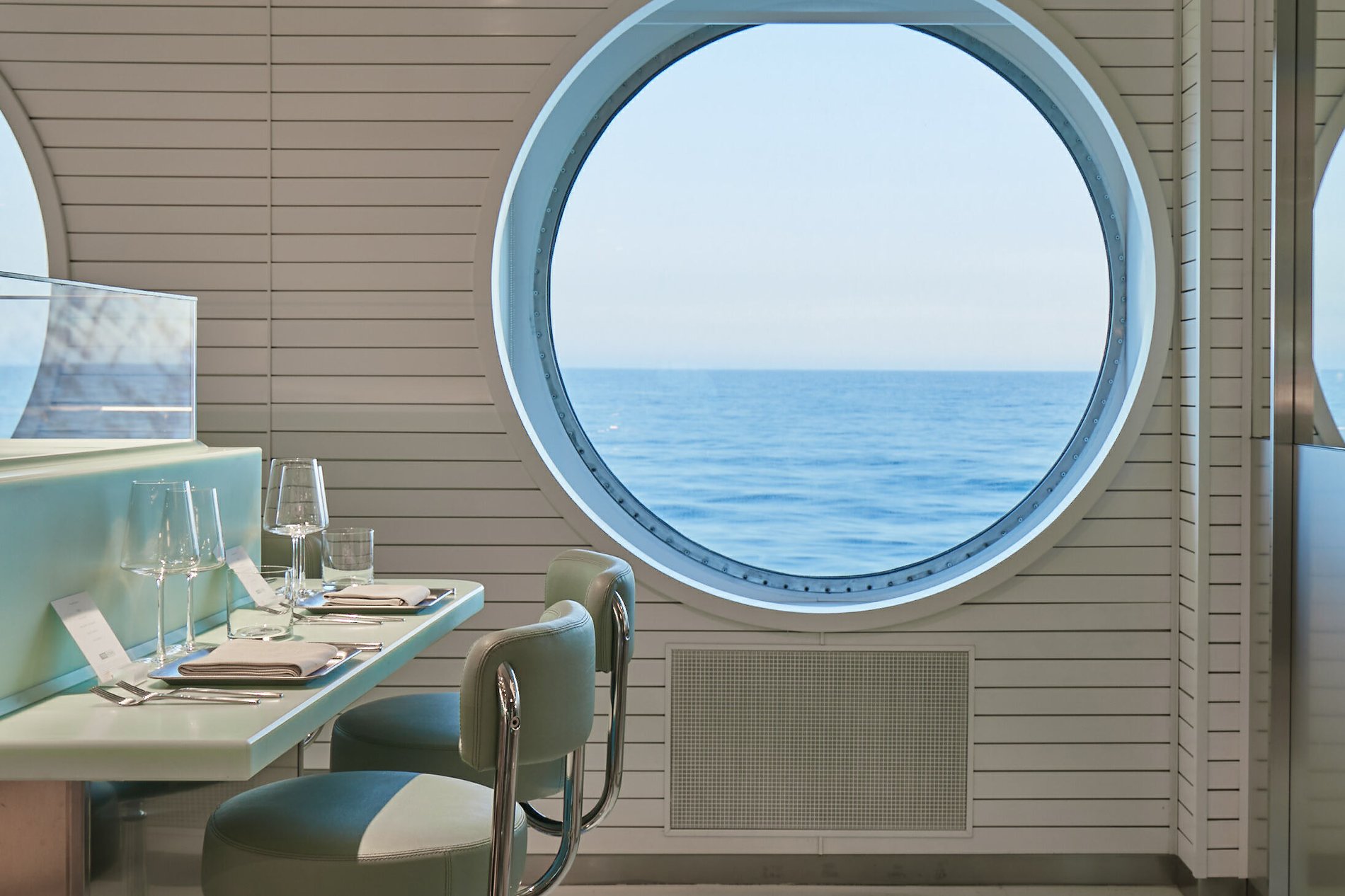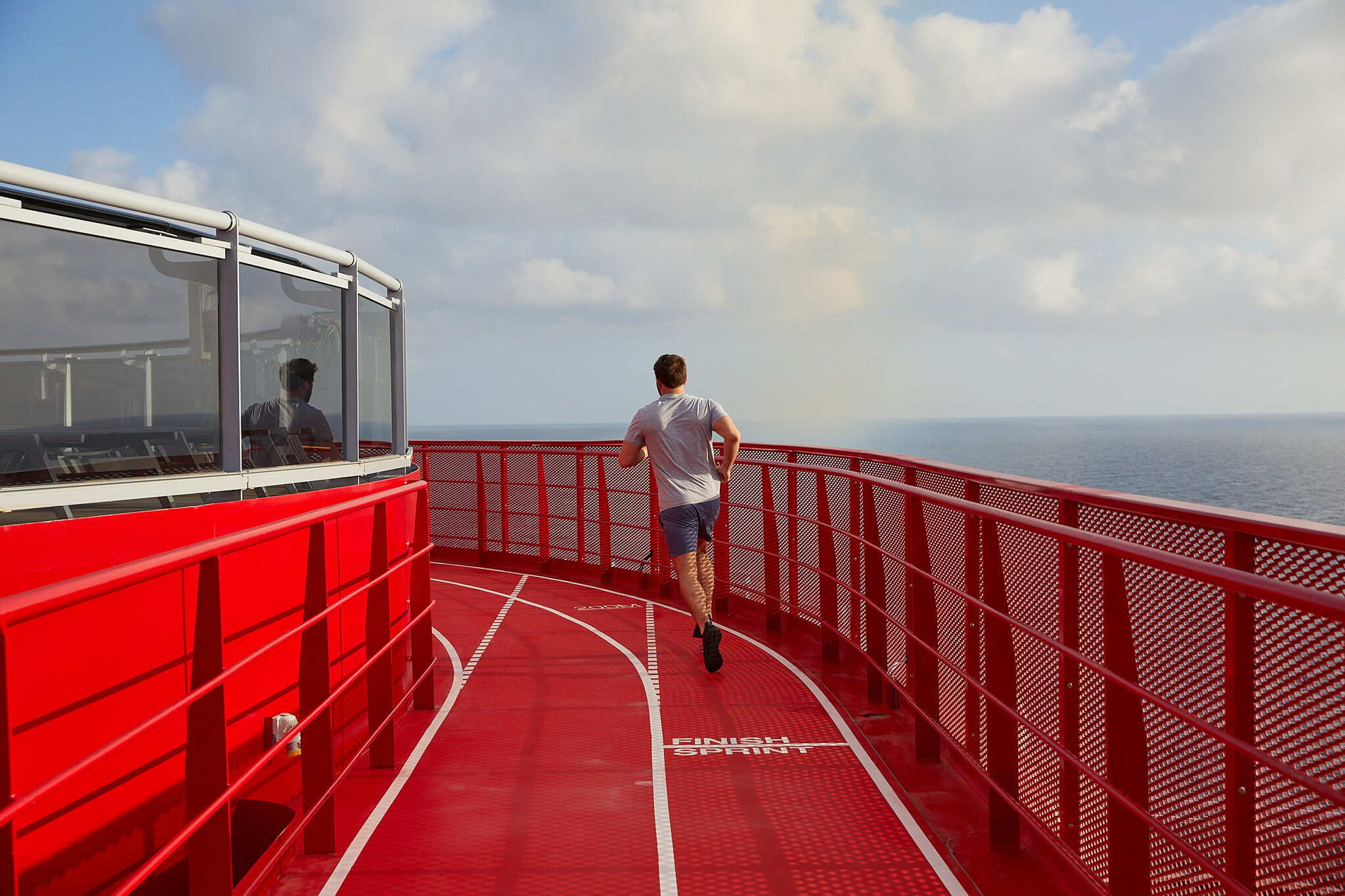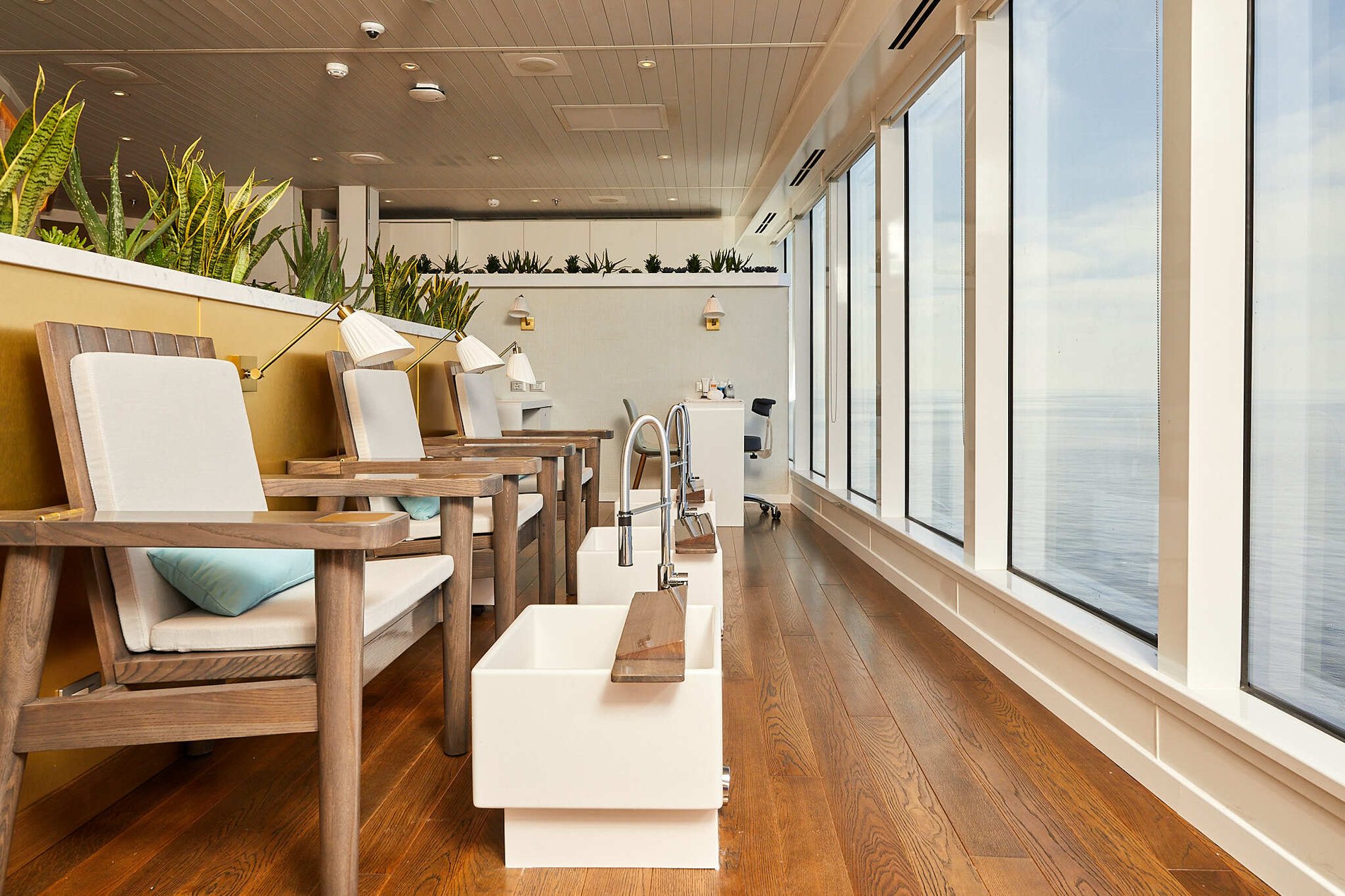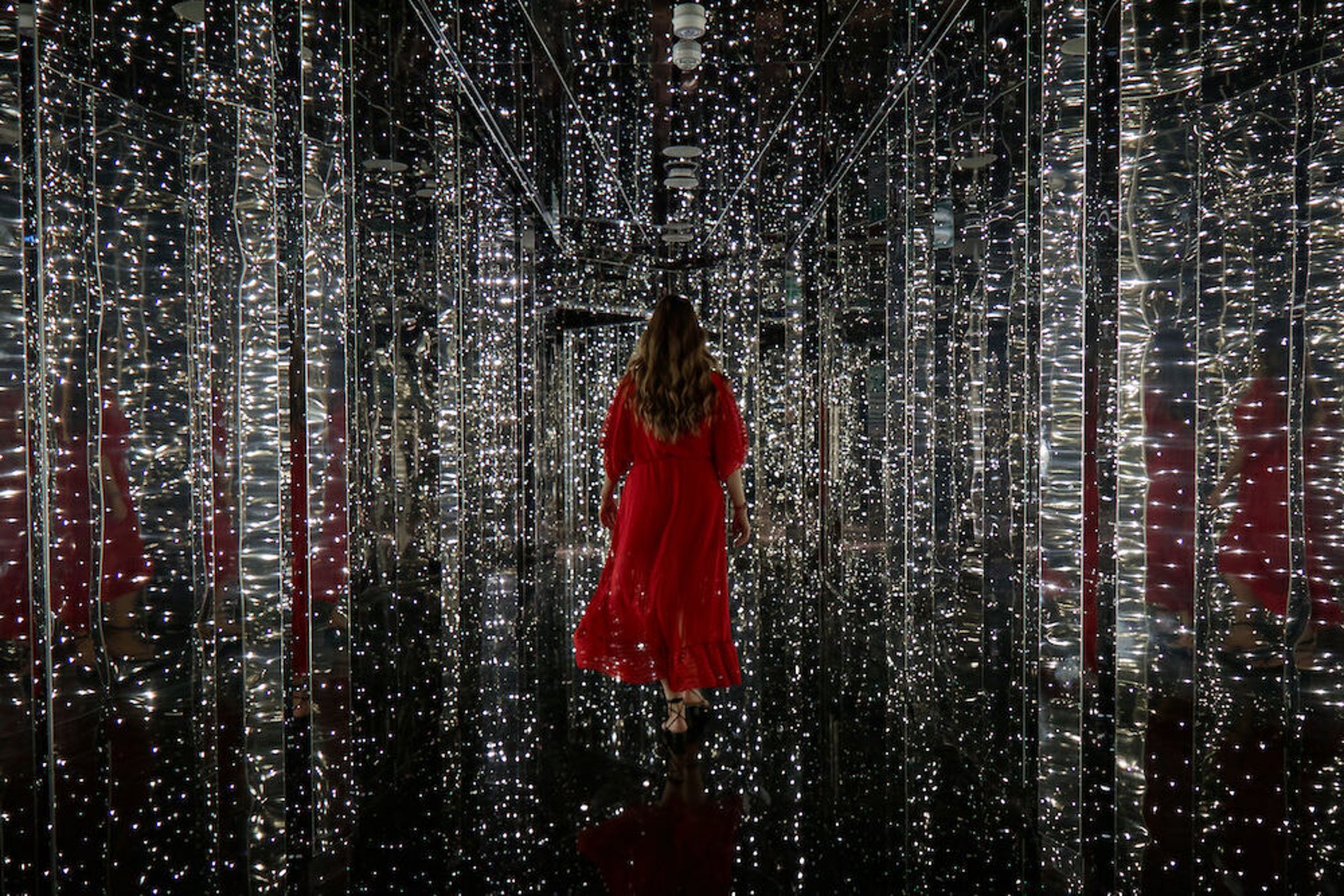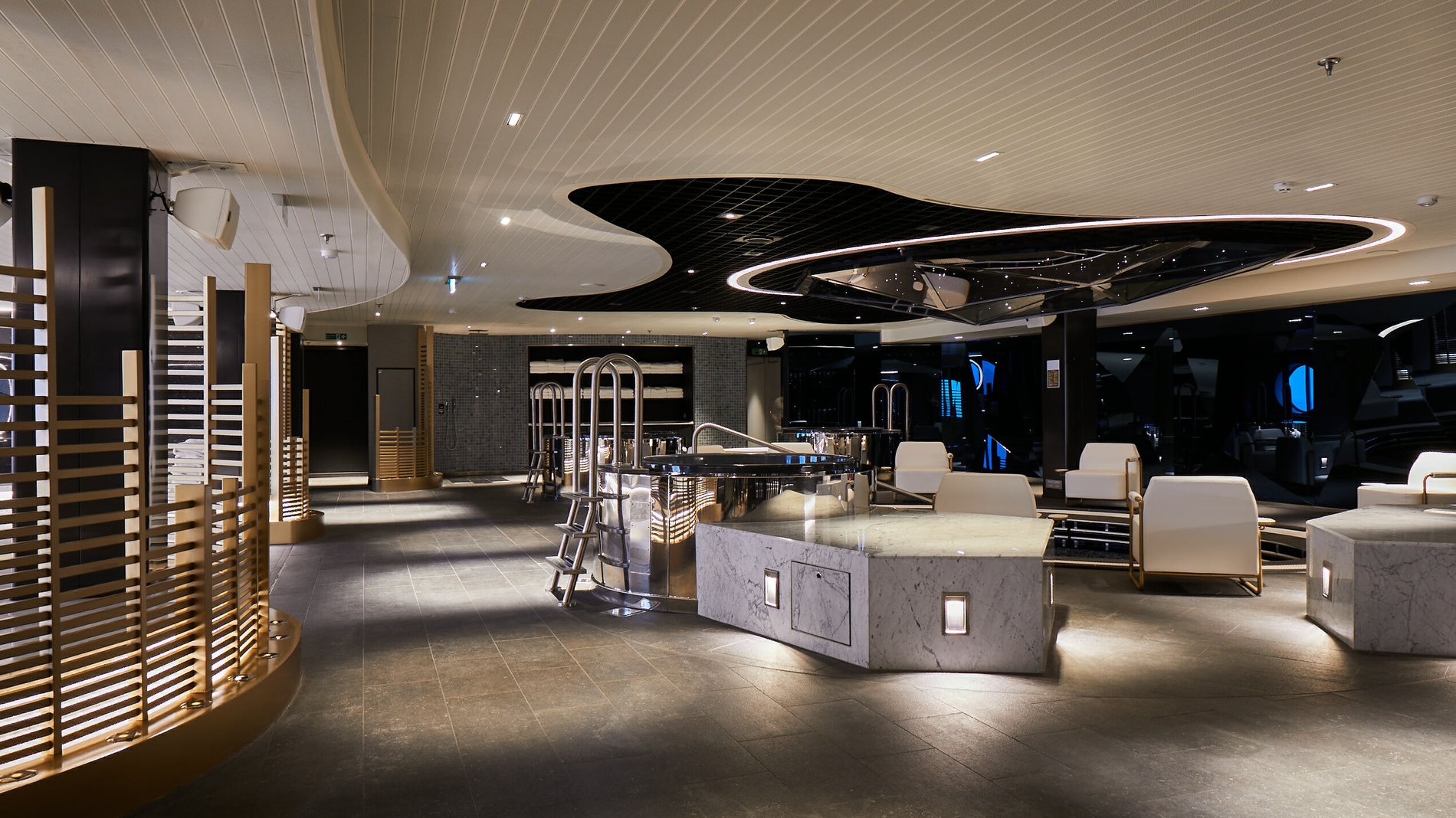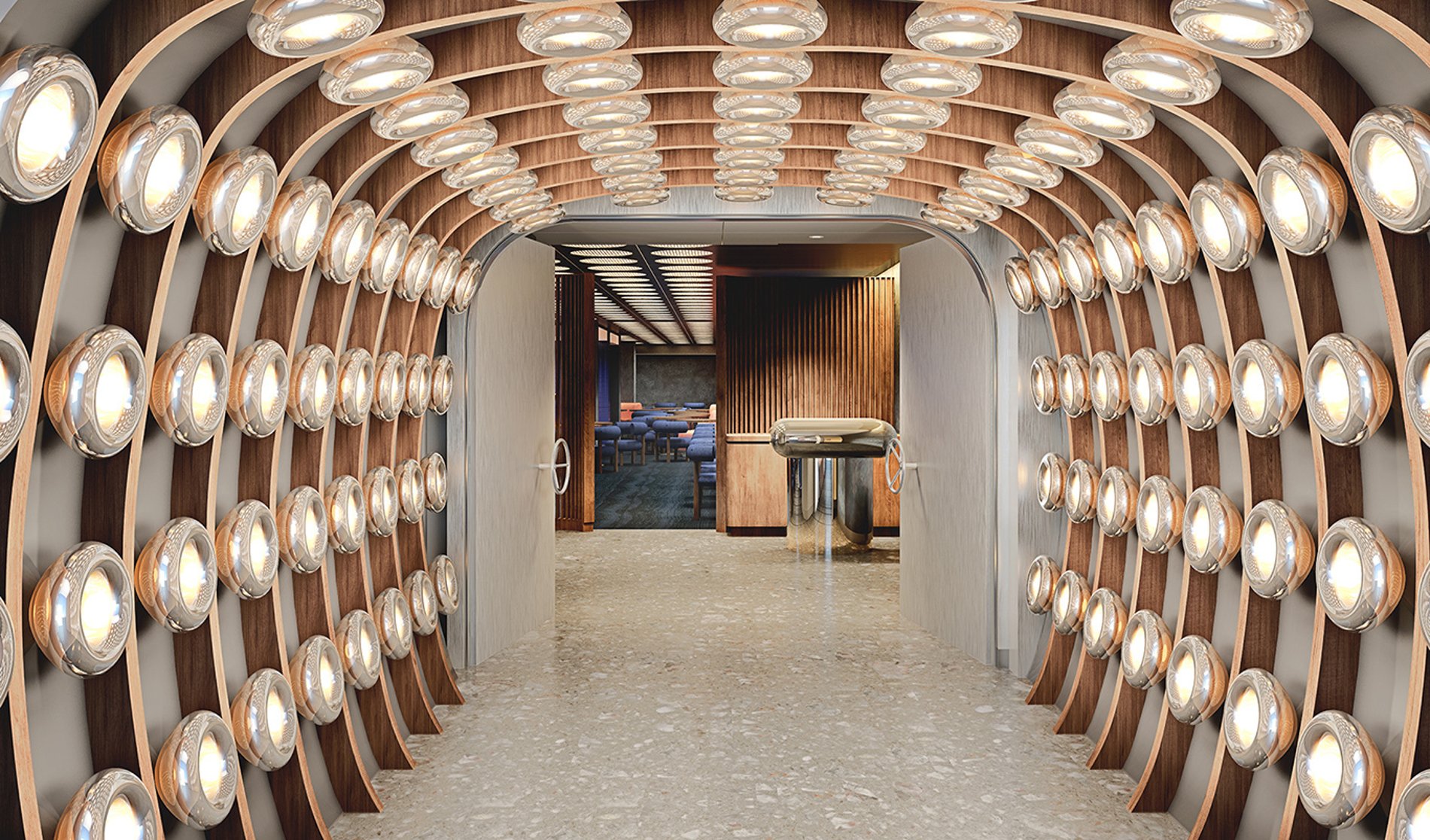 Cruise inclusions
'Basic Bevvies' including water (still and sparkling), non-pressed juice, soda, sachet tea and drip coffee if you need a boost.
Wi-fi
All restaurant dining
Gratuities
Group fitness classes
Access to on-board facilities and fitness centre
All entertainment
Unique selling points
Dining experience
On board Virgin Voyages' ships there is no traditional cruise buffet, but instead a selection of chic, unique and delicious restaurants for passengers to choose from – all included in the cruise fare.

Cancellation policy
You have the most flexibility outside of 120 days prior to your voyage. If you're booking at this time, you have a seven-day grace period to request a full refund on your deposit and any other payments made. Refunds will be issued to your original form of payment.
After the grace period (but still before the 120-day mark), you can receive a full refund on any payments, not including your deposit. For your deposit, you can request a future voyage credit at this time.
Between 119 and 45 days, any funds paid will be converted to your future voyage credit, good to use on any voyage one year from the original voyage start date.
Within 44 days of your voyage, all funds paid are final. But you do have the option to send a mate in your place up to 48 hours before your voyage, if you really can't sail.