Why choose Virgin Voyages
Each ship's sleek interior, courtesy of renowned designers and architects such as Tom Dixon and Roman and Williams, has been designed to impress, reflecting that of a fashionable boutique hotel rather than a traditional cruise liner.
All dining experiences are included in the basic fare (as are group workout classes, basic beverages, gratuities and wi-fi) regardless of room category, allowing guests on any budget to sample all of the restaurants during their voyage.
And there are plenty of good dining venues from which to choose, with the cruise line having worked with top Michelin chefs from around the world to create the 20+ eateries onboard.
The ship's RockStar Suites offer the ultimate VIP experience, with guests having access to a hair and makeup squad, a free bottomless in-room bar, complimentary laundry service, faster wi-fi, and the use of a Rockstar Agent, who will tend to guests' every whim. All guests will have access to Virgin's exclusive Beach Club at Bimini.


Cruising with Virgin Voyages
Virgin Voyages prides itself on immersive and modern entertainment. From cabaret nights and nightclubs, to circus shows and swimming, you will have a wide range of activities at your fingertips.

There's the alluring Manor nightclub, private Groupie karaoke bar and Aquatic Club poolside oasis. The Red Room provides live performance space, the Casino offers gaming and space to lounge, while the arcade and Social Club enhance the gaming experience. There's even a vinyl record shop!

Building on the nautical nature of the ships, the recently refurbished interiors feature wooden beams and additional wood finishings, along with handpicked artwork. The same attention to detail has been applied to Virgin's cabins - where the unique Seabed and accompanying sea views continue to be focal points.

Between custom Seabeds - specially engineered for Virgin Voyages - rain showers and ambient lighting to fit any mood - be it "Pump Me Up" or "Zen", Virgin Voyages' cabins are designed to meet the needs of today's modern Sailors.
Who should travel

Virgin Voyages is targeting a younger, adult-only consumer, predominantly the millennial market, with its fleet of ships. The minimum sailing age for which is 18 years old.

Aimed at young-at-heart 'sailors' (as Virgin refers to its passengers), unique features include the first tattoo parlour at sea, drag-themed brunches and celebrity DJ acts.
Passengers who enjoy a more traditional style of cruising, or value peace and quiet on their holiday, should look elsewhere. Those who enjoy the buzz of a party lifestyle need look no further.
There is a major focus on wellness, with spas, gyms, yoga, wellness pools and a mudroom on board - so if you are a fitness nut, Virgin Cruises is the one for you.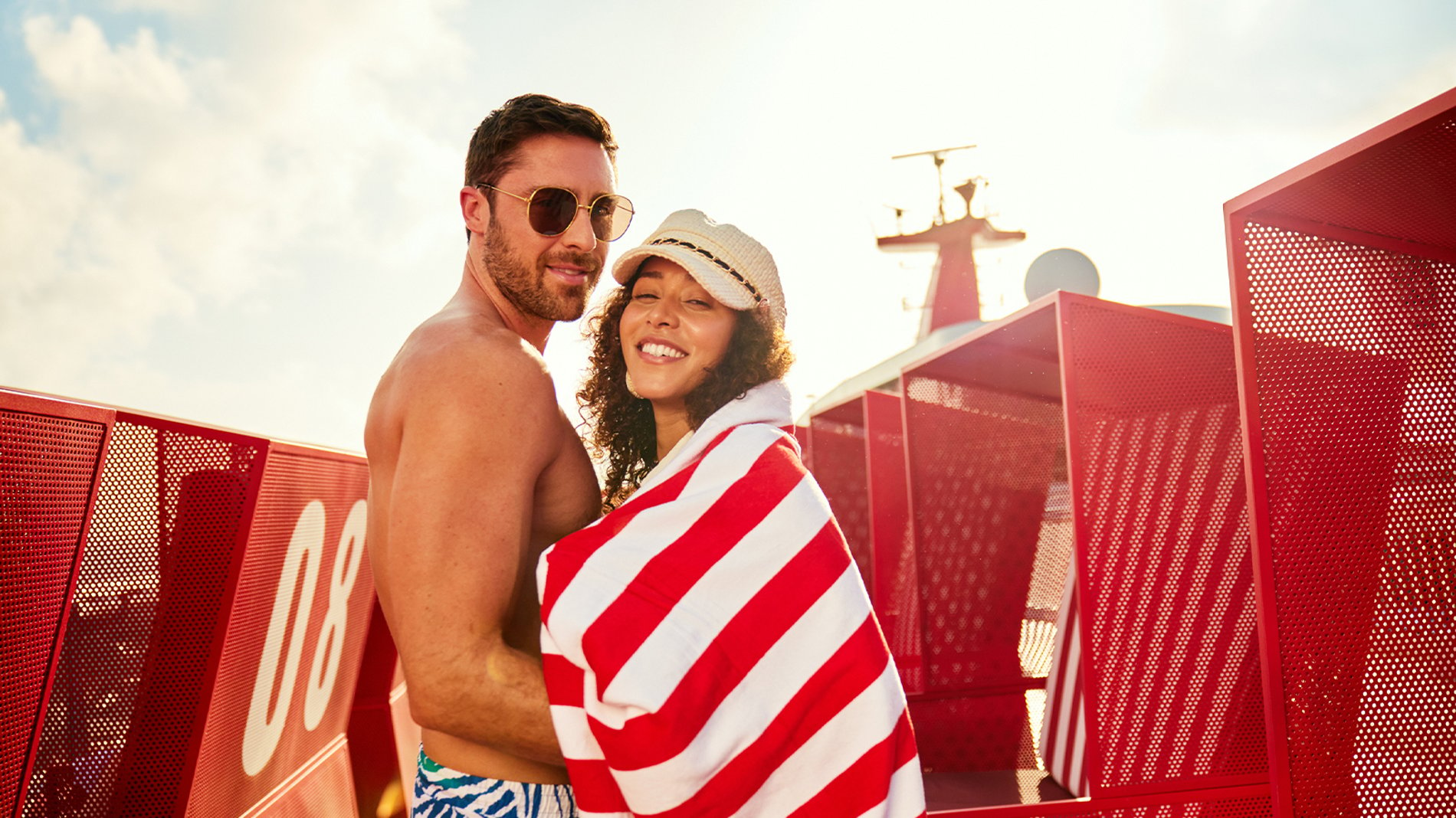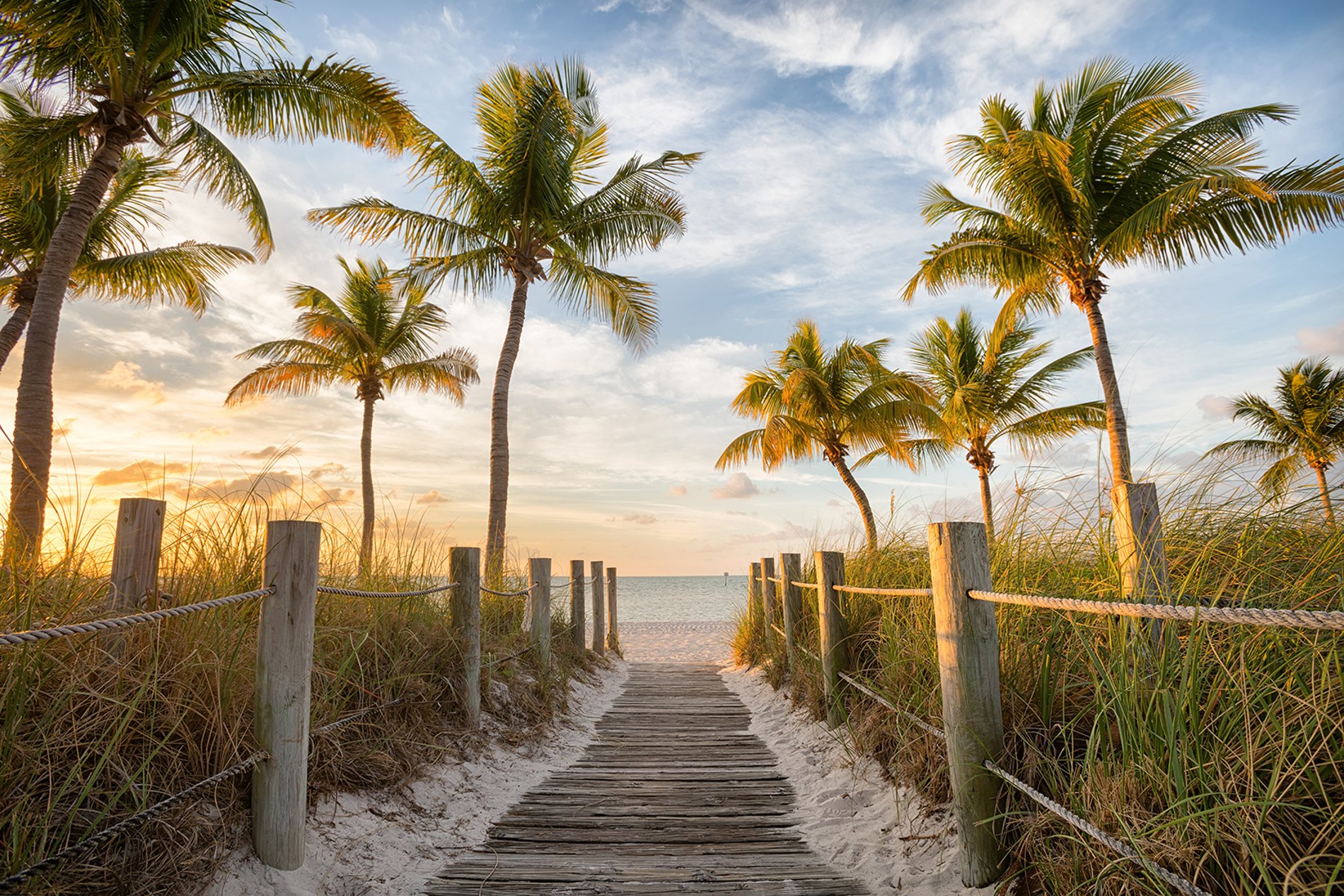 Cruise destinations
Virgin Voyages typically sail four- and five-night Caribbean itineraries out of Scarlet Lady's homeport of Miami. Options will include four- and five-night Mayan Sol cruises to Costa Maya, Mexico, and five-night Dominican Daze voyages to Puerto Plata, Dominican Republic.
All voyages will feature either an overnight stay or a late-night sail away, and all will visit Virgin's private port in Bimini.
Valiant Lady commonly sails seven-night Mediterranean sailings out of Barcelona to destinations including France, Italy and Spain. Future plans for incoming members of the Virgin ship fleet also revolve around more of the world's most exotic locations. You are guaranteed stunning locations regardless of ship choice!

Dining

Virgin Voyages do things differently. There is no traditional cruise buffet on a Virgin cruise holiday. Instead, you can enjoy a selection of chic, unique and delicious restaurants – all included in the cruise fare. From steak and seafood, to elevated Mexican cuisine and 'The Test Kitchen' - offering experimental onboard foods - you won't go hungry.
There's a big emphasis on healthy eating, with dedicated vegetarian restaurants, casual Mediterranean fayre and nutrient-heavy treats available all day.
There are themes to suit all tastes, also including Korean BBQ nights, a 24-hour American diner and passionate dessert bar. We can promise that you'll have withdrawal symptoms after your time onboard.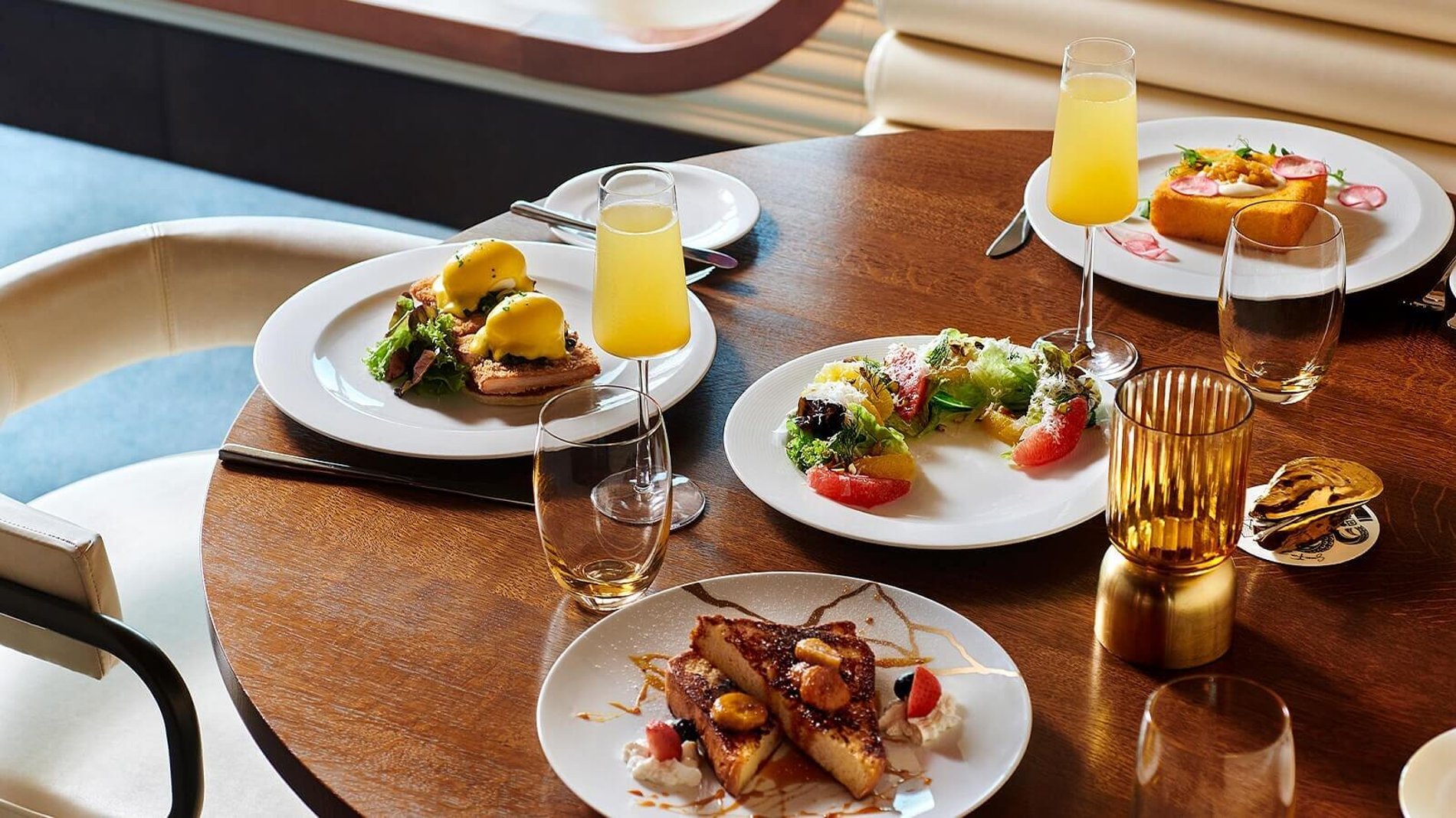 Inclusions
It's all there as part of the package. No extra spending is required! 'Basic Bevvies' include water (still and sparkling), non-pressed juice, soda, sachet tea and drip coffee if you need a boost. Wi-Fi won't sting you for extra charges, gratuities and tipping are covered in the cost and you can enjoy unlimited access to onboard facilities, Virgin's fitness centre and group fitness classes.
All your restaurant dining is included in the price of your cabin, meaning you don't have to sweat over each meal's final bill, while all the entertainment you can handle is free to access. Virgin has absolutely pushed the boat out for passenger experience without the need for extra costs. Bravo to that!