Search for your ideal Cruise
What is Viking Ocean Cruises?
Viking Cruises began as a river cruise line and only entered the ocean-cruise market in 2015 with the launch of the 930-guest Viking Star. But despite this short period of time, Viking has already made an indelible mark on the sector with its fleet of stylish, near-identical ships. The cruise line currently has nine ships in its fleet. Continuing its expansion, Viking is next planning to enter the burgeoning expedition market with the launch of two new purpose-built expedition ships, Viking Octanis and Viking Polaris, which will make their debut journeys in 2022.
Why choose this cruise line?
Viking's ships are beautifully designed and luxurious, offering so many places to relax and unwind, from the indoor-outdoor lounge Wintergarden where afternoon tea is served to the Explorers' Lounge, perfect for pre-dinner sundowners.
A lot comes included in the price of your fare, including the speciality restaurants, so you don't have to worry about lots of hidden extras racking up your final bill, and with little touches like complimentary 24-room service and heated bathroom floors, you will feel quite spoilt.
There's also a shore excursion included in every port, as well as complimentary wi-fi. Finally, all beautifully appointed cabins come with a balcony.
find your perfect cruise
Reviews for Viking Ocean Cruises
Viking Ocean Cruises Customer Reviews
Cruising with Viking Ocean Cruises
Viking's fleet of near-identical ocean-going ships Scandi style with their sleek, contemporary, and pared-back interiors.
The style of cruising is very much focused on calmness, relaxation and enjoyment, so do not expect late-night, raucous parties or overblown facilities and activities.
Instead, entertainment on board is sophisticated, educational and cultural, ranging from classical recitals to lectures with resident historians and astronomers (although, you will find the odd ABBA tribute night thrown in for good measure).
The 930—passenger ships are largely inclusive, with dining, wi-fi and drinks at lunch and dinner included in the fare. Itineraries are destination-focused, packed with plenty of port visits and shore excursions to ensure passengers get the most out of the places they visit.
Who should travel with Viking
Viking cruises attract a sophisticated, mature clientele who are looking for a cultural and destination-immersive cruising experience.
All of the ships within the fleet are adults-only, so couples, solo travellers and friends travelling together who are in their 50s or older are the typical demographic of passengers onboard.
Viking cruise destinations
Viking's ocean and world cruises traverse six continents and many give access to ports that larger cruise ships cannot reach.
Destinations include Alaska, Asia, Australia, New Zealand, South Pacific, the Baltics, Canada and New England, the Caribbean, the Mediterranean, Northern Europe, Middle East, British Isles, Central and South America and the Indian Ocean.
Viking Ocean Cruises Dining
Viking Cruises offers six different dining experiences.
The Restaurant – an elegant dining venue with both regional cuisine and always-available classics.
Manfredi's – Italian cuisine with a private dining room inspired by Italy's beloved trattorias.
World Café – A vibrant interactive restaurant with live cooking, an open kitchen, premium seafood/sushi choices and a grill.
Mamsen's Norwegian Deli – Named after "Mamsen," the Hagen family matriarch, this deli offers Norwegian specialities including waffles, open-face sandwiches and split pea soup.
Aquavit Bar – Enjoy mulled wine, hot chocolate or ship-matured aquavit and relax in a Viking inspired, light-filled space.
24-Hour Options – The bakery offers a variety of delicious breads and pastries at any hour and room service is available 24/7.
Viking Ocean Cruises Entertainment
Viking Ocean Cruises has a plethora of options when it comes to entertainment, making sure guests are never bored.
World-Class Guest Lecturers – lectures hosted by authors, archaeologists, former diplomats, or news correspondents that are designed to shed light on the cruise destination's art, architecture, music, geopolitics, the natural world and more.
Viking Resident Historians – on board there are historians able to provide cruisers with an enhanced level of enrichment, delivering high-level historic lectures specific to the destination.
Destination Performances – Each Viking cruise includes at least one or more Destination Performance that is representative of the cultural performing art form of the region.
The Kitchen Table – Viking cruises offer an onboard cooking school where cruisers can experience first-hand how the ship's world-class chefs bring local cuisine to the table.
Port Talks – In order to better understand where the ship is stopping, port talks bring information to cruisers on the port's culture and history through a multimedia presentation the night before a stop.
Munch Moments – Viking has been granted the digital rights to the entire collection of Norway's most famous artist, Edvard Munch, and Viking brings his master showcases onboard.
Ted Talks – Viking is a proud partner with TED, allowing for the ship to bring talks onboard that focus on the arts, history, geography, science, longevity and more to gain a deeper understanding of the world.
The Met: Live in HD – the Metropolitan Opera's Live in HD takes cruisers beyond an ordinary visit to the opera.
Destination Insights – short films that screen in small cinemas and on cruisers' stateroom televisions with the intention of informing guests about the destinations they will be visiting.
Viking Resident Musicians – Classical music is played by Viking's resident guitarist, violinist and cellist throughout the ship.
Viking Ocean Cruises Cabins
Viking Ocean Cruises offer six different cabin accommodations on its cruise ships.
Veranda Stateroom – 270 square feet with a private veranda that includes, a king-size Viking Explorer Bed, free Wi-Fi, large private bathroom with spacious glass-enclosed shower and 24-hour room service.
Deluxe Veranda Stateroom – 270 square feet with a private veranda that includes a king-size Viking Explorer Bed with luxury linens & pillows, one priority reservation at each alternative restaurant 60 days prior to departure, a large private bathroom with a spacious glass-enclosed shower, heated bathroom floor and 24-hour room service.
Penthouse Veranda Stateroom – 338 square feet with a private veranda that includes a King-size Viking Explorer Bed, two guaranteed priority reservations at each alternative restaurant 70 days prior, large private bathroom with a spacious glass-enclosed shower, heated bathroom floor, welcome bottle of champagne and free Wi-Fi.
Penthouse Junior Suite – 405 square feet with a private veranda that includes a King-size Viking Explorer Bed, large private bathroom with spacious glass-enclosed shower, a double-sink, heated bathroom floor, three guaranteed priority reservations at each alternative restaurant 80 days prior to departure and a complimentary bottle of champagne.
Explorer Suite – Including the private veranda, the suite is 757-1163 square feet that comes with three guaranteed reservations 90 days prior to departure, a king-size Viking Explorer bed, a large private bathroom with a spacious glass-enclosed shower, a double-sink vanity, a welcome bottle of champagne and a well-appointed living room and dining area that seats four guests.
Owner's Suite – At 1,448 square feet this suite is the largest on board that includes a private veranda, four priority reservations at each alternative restaurant 100 days prior to departure, a king-size Viking Explorer Bed, a boardroom, a complimentary shore excursion in a port of your choice, a private library and a wine and music collection.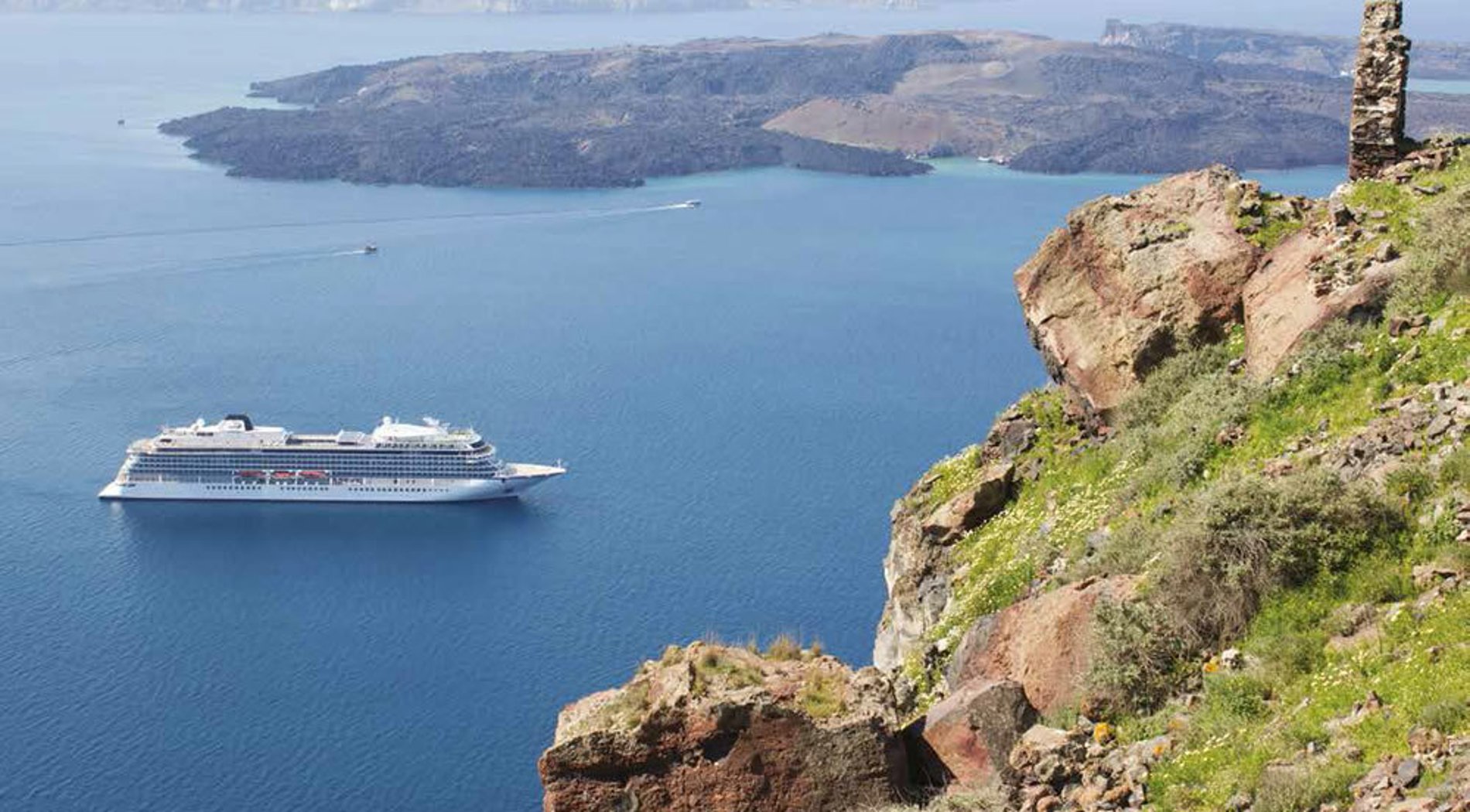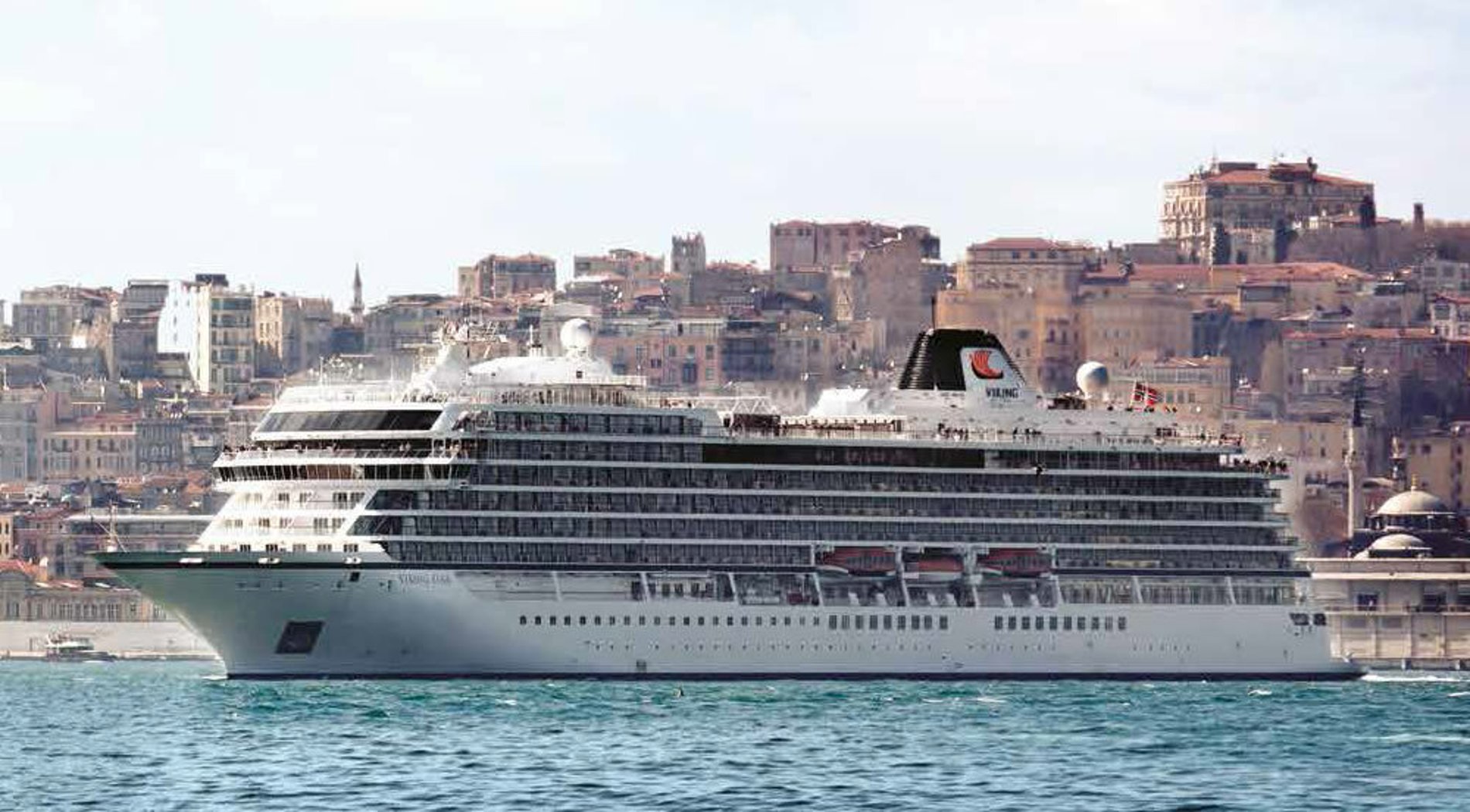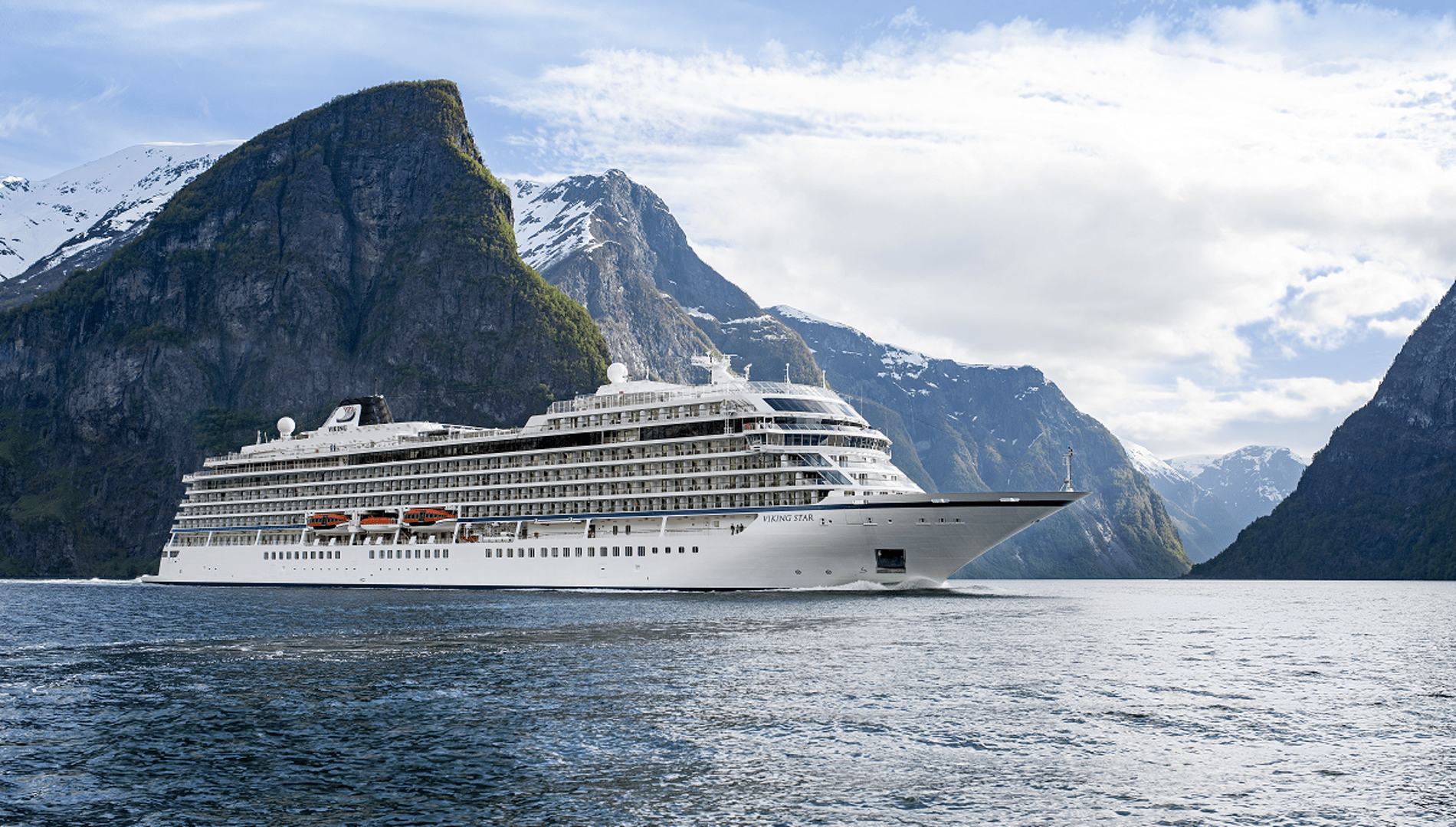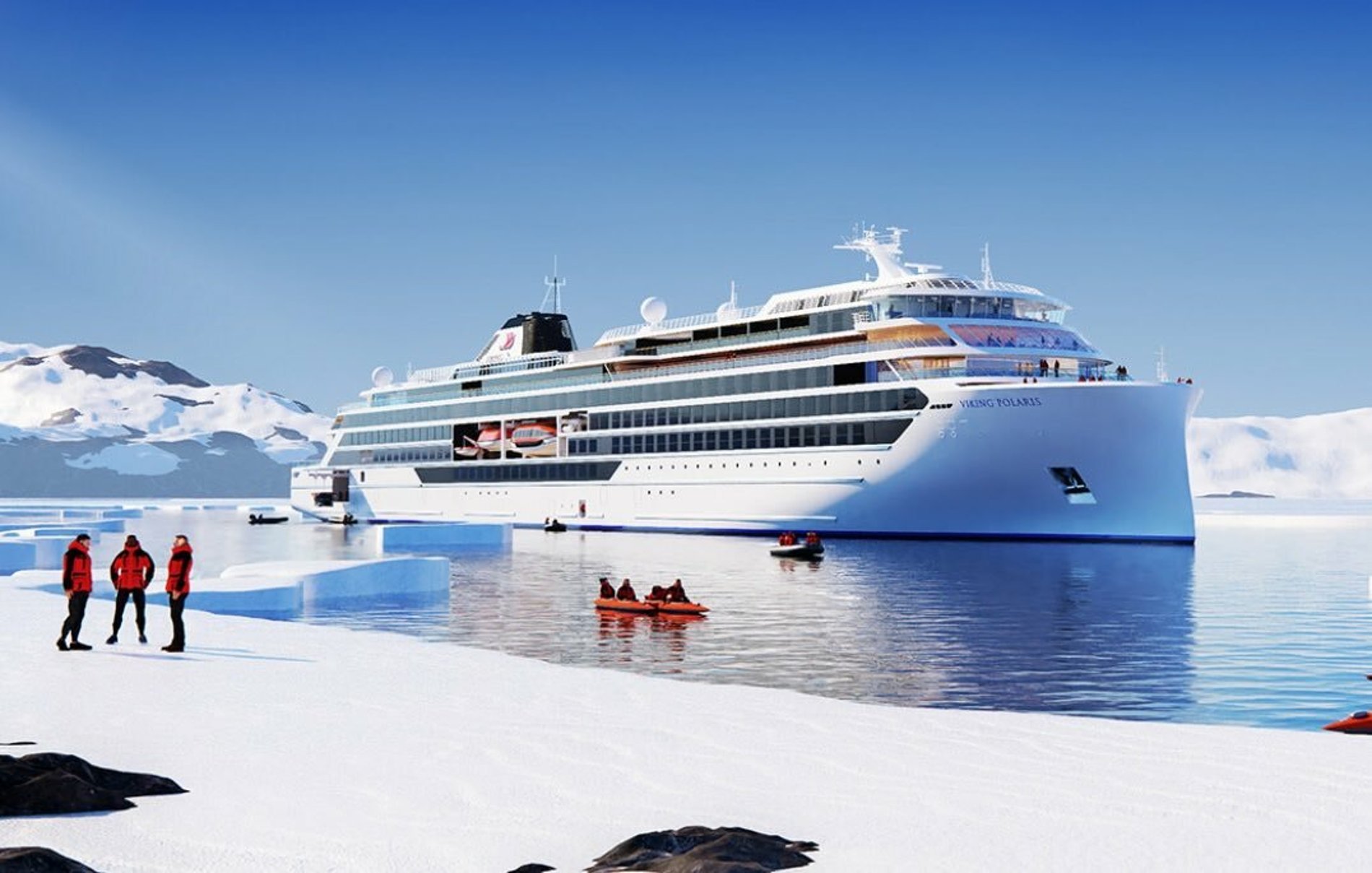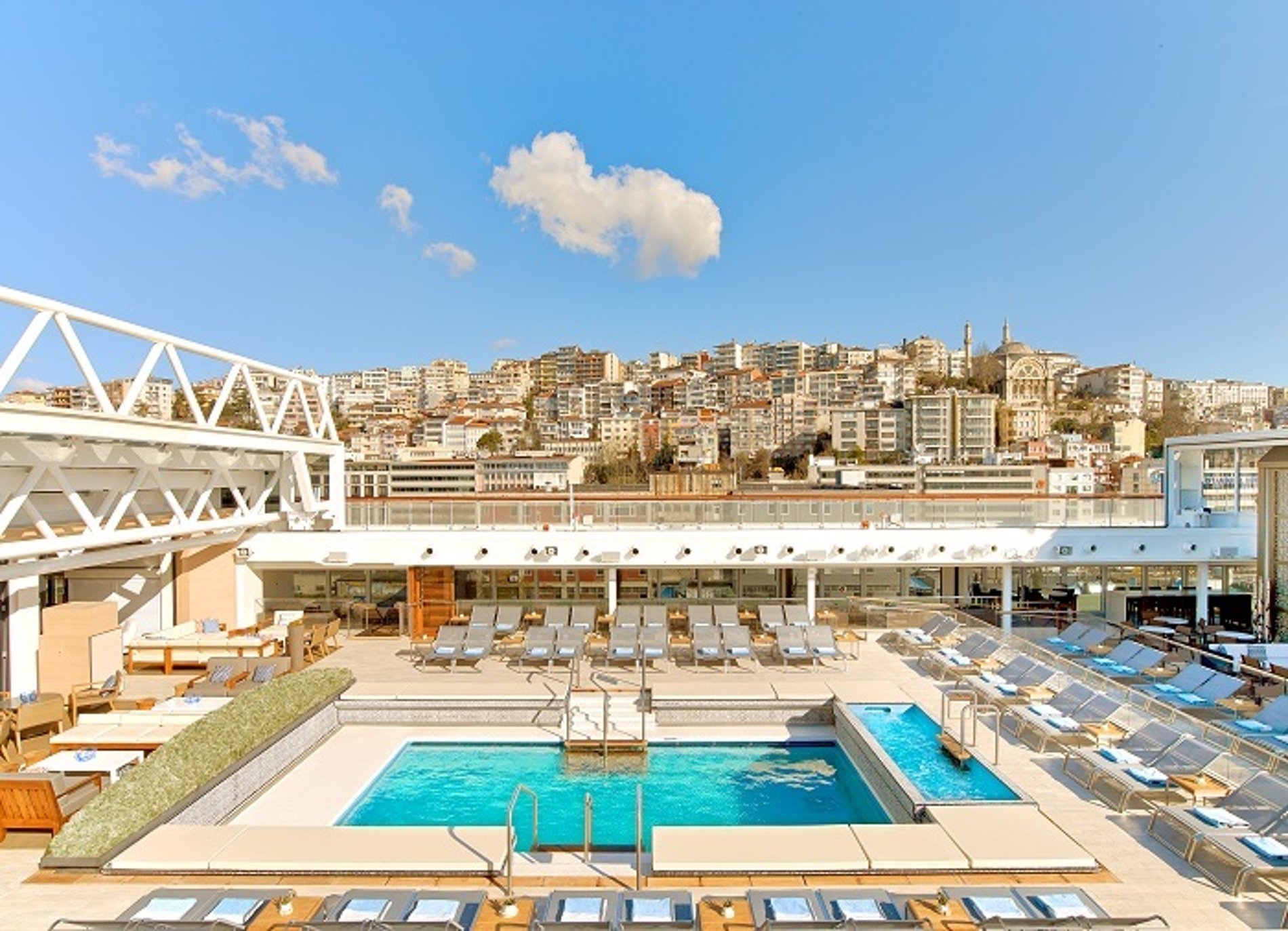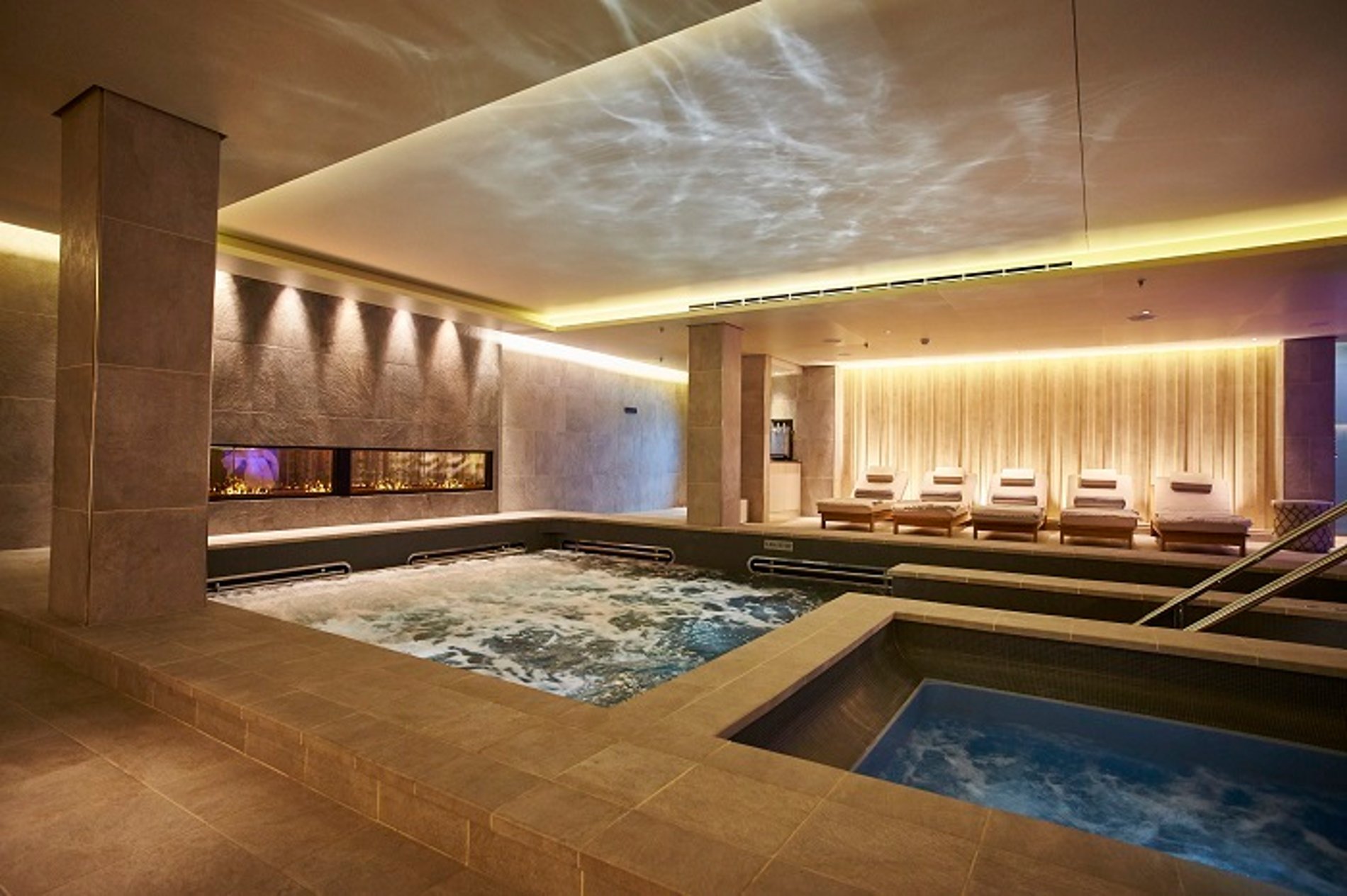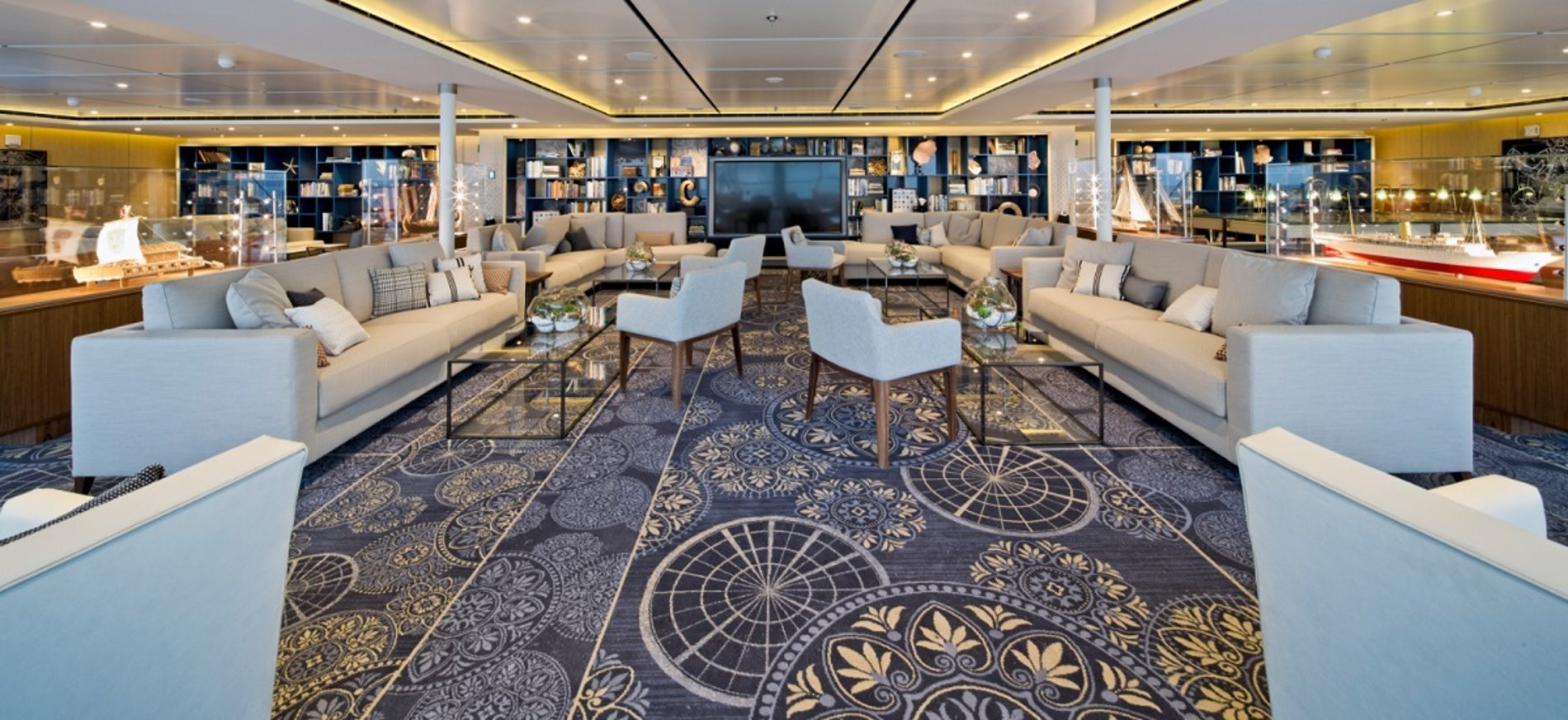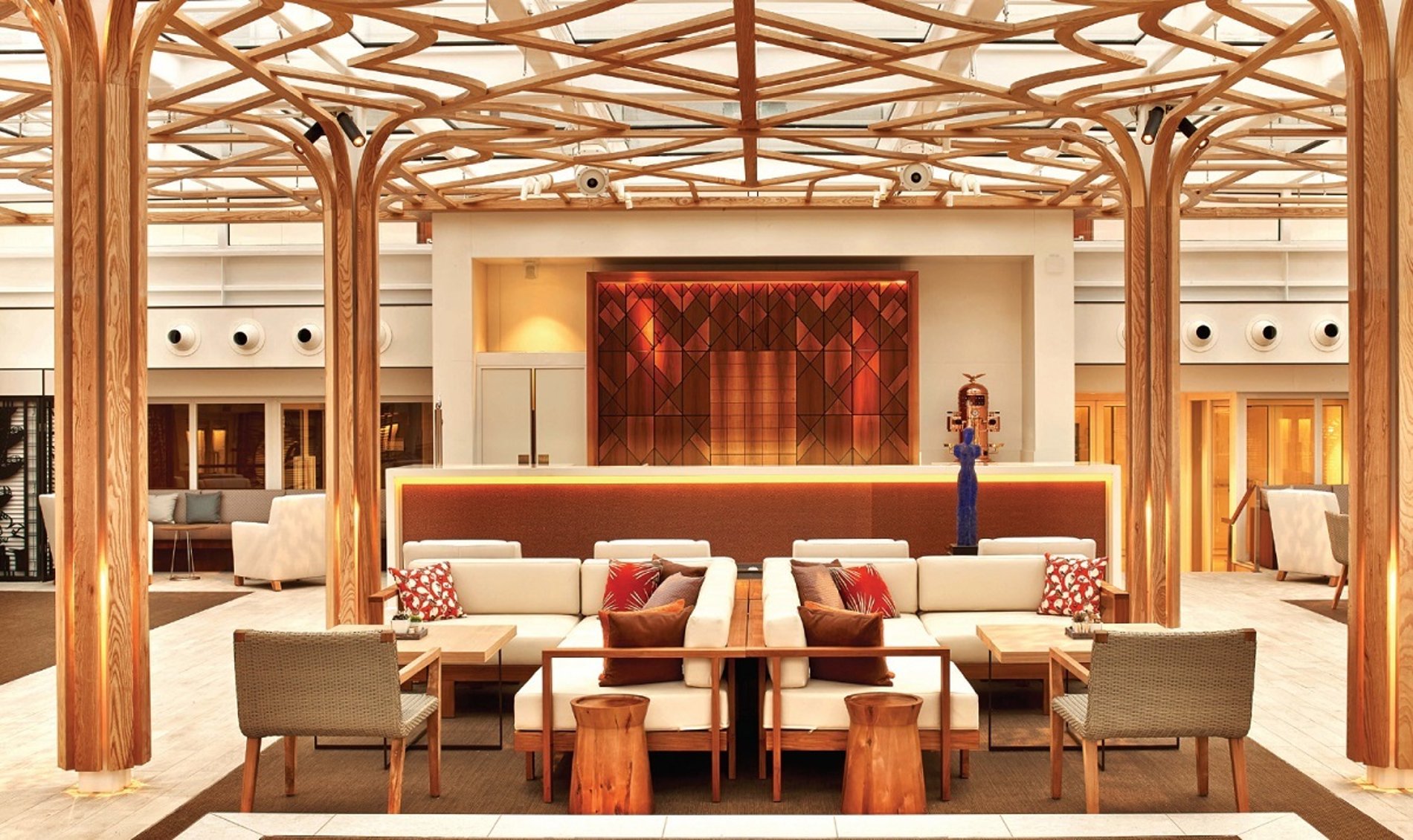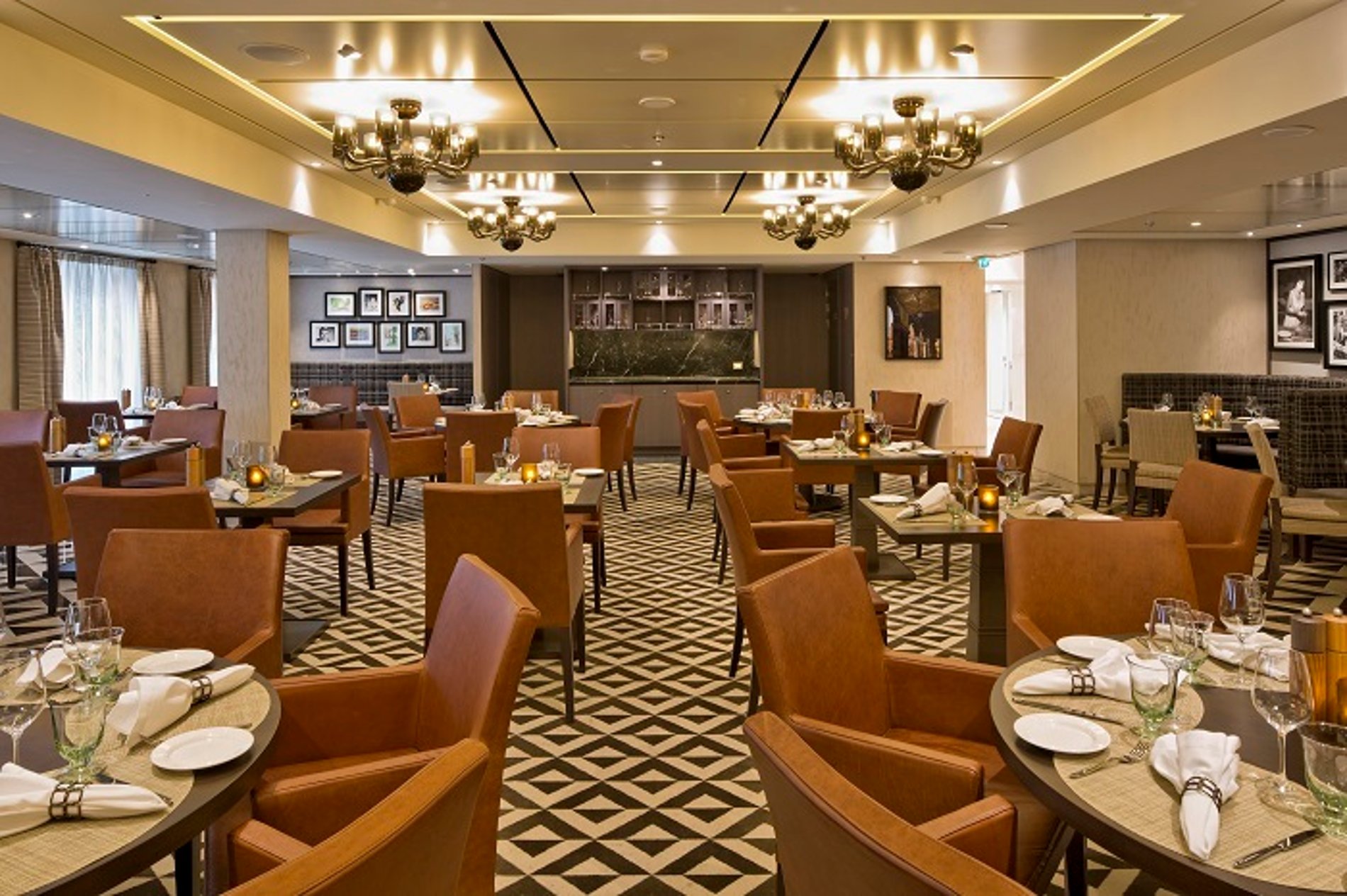 Viking Ocean cruise Ship restaurant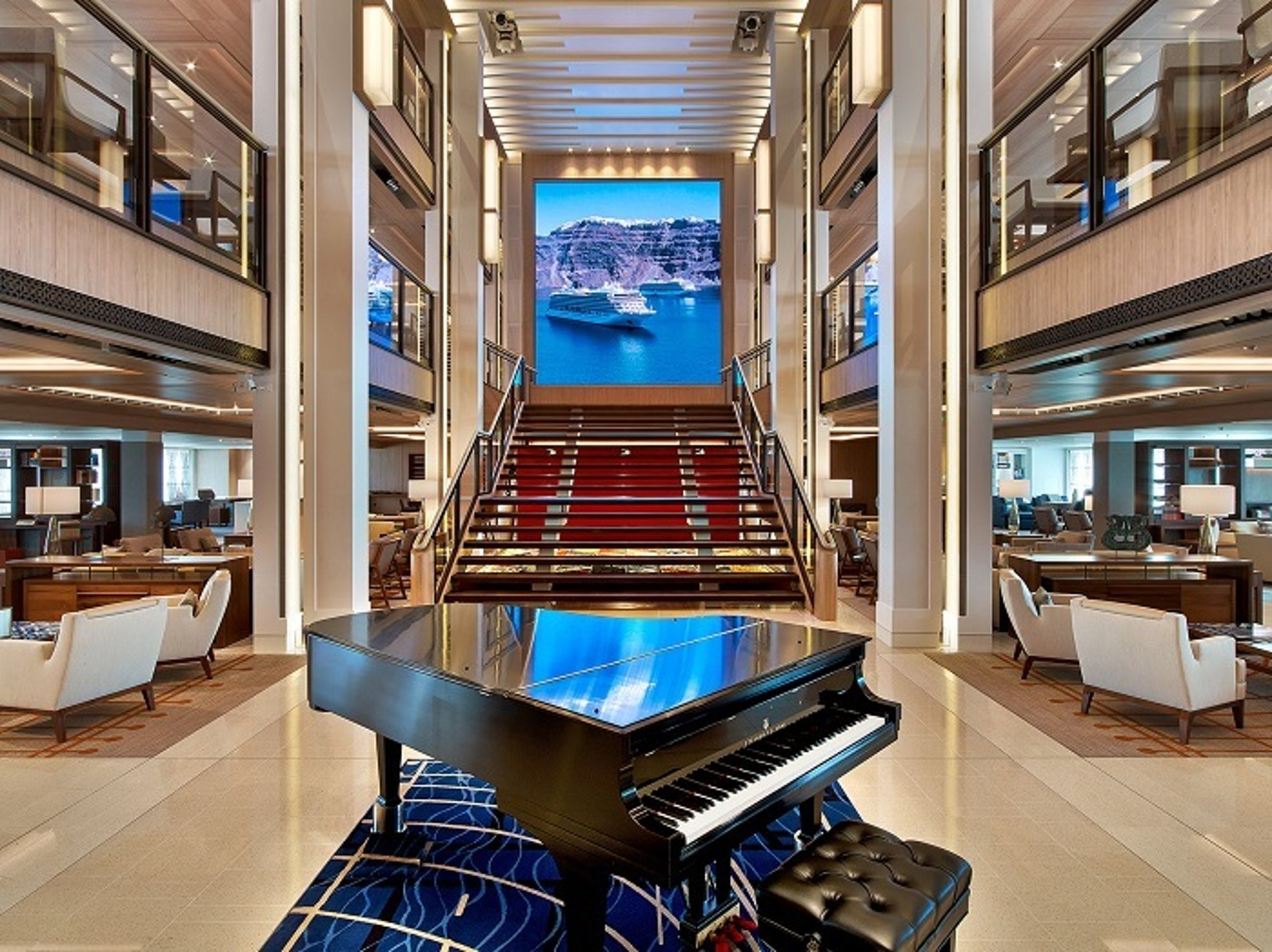 Atrium with Piano in the Viking Sea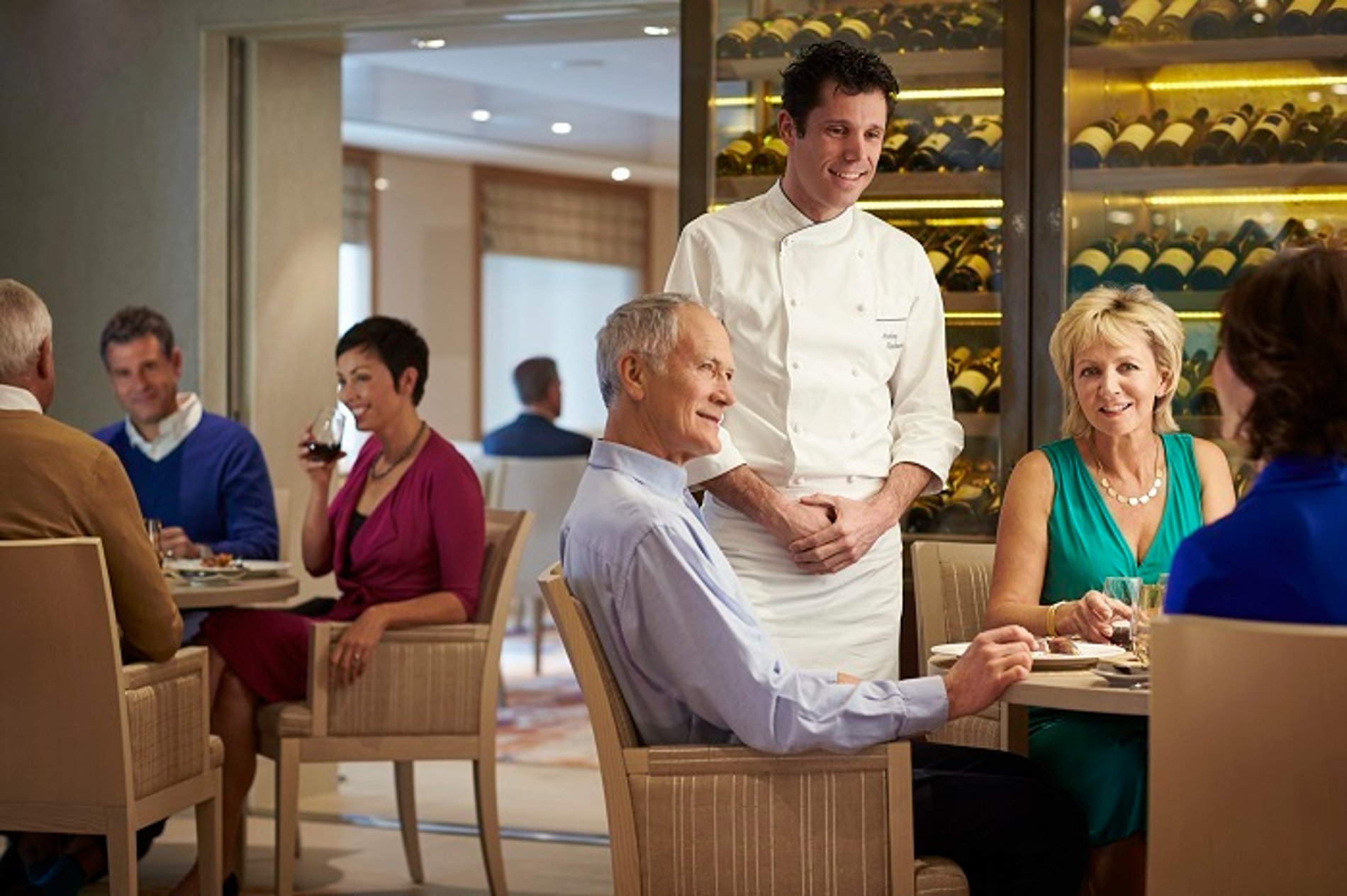 Viking Cruises ship: Viking Sea – Cellar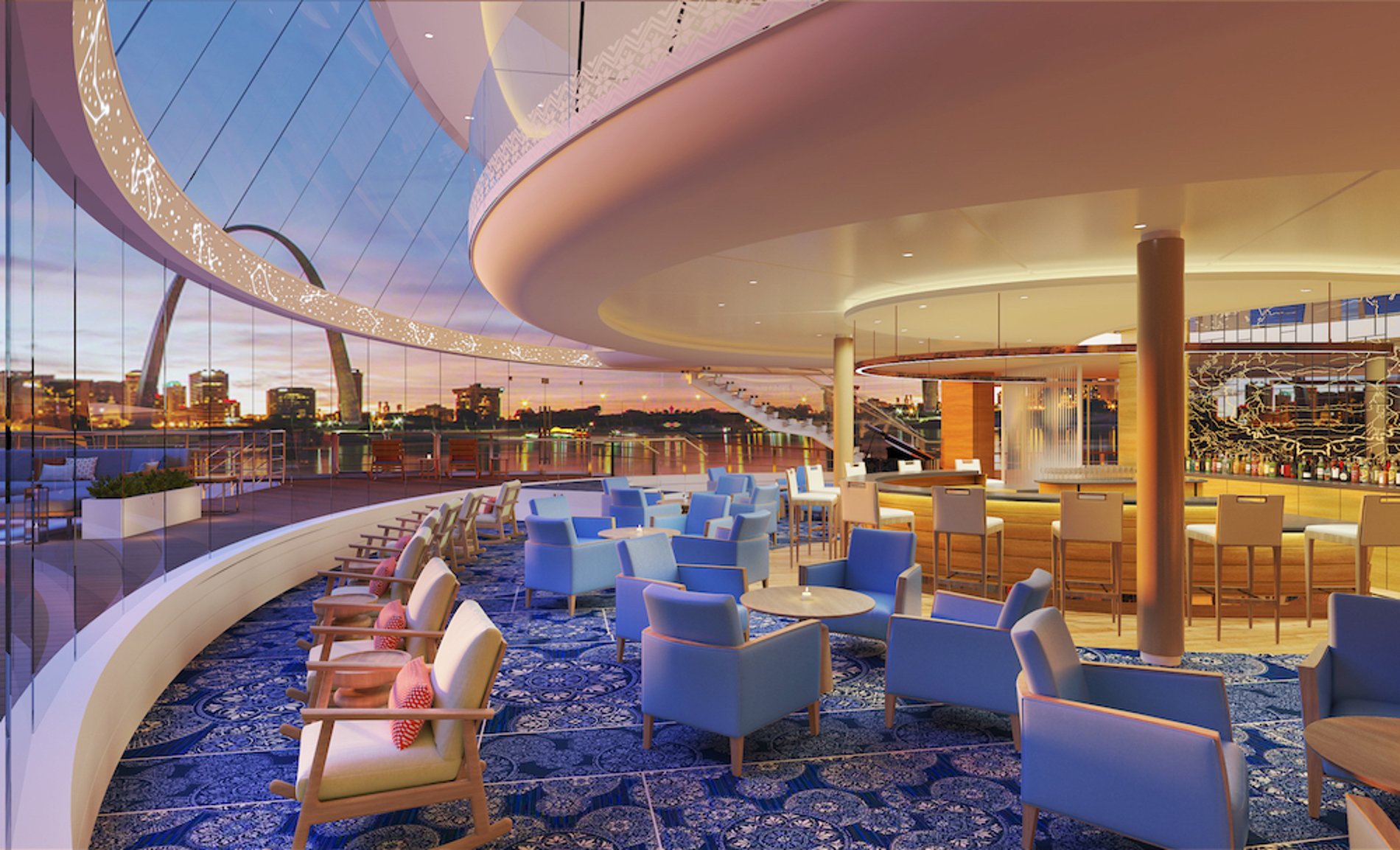 Viking Mississippi's Explorer's Lounge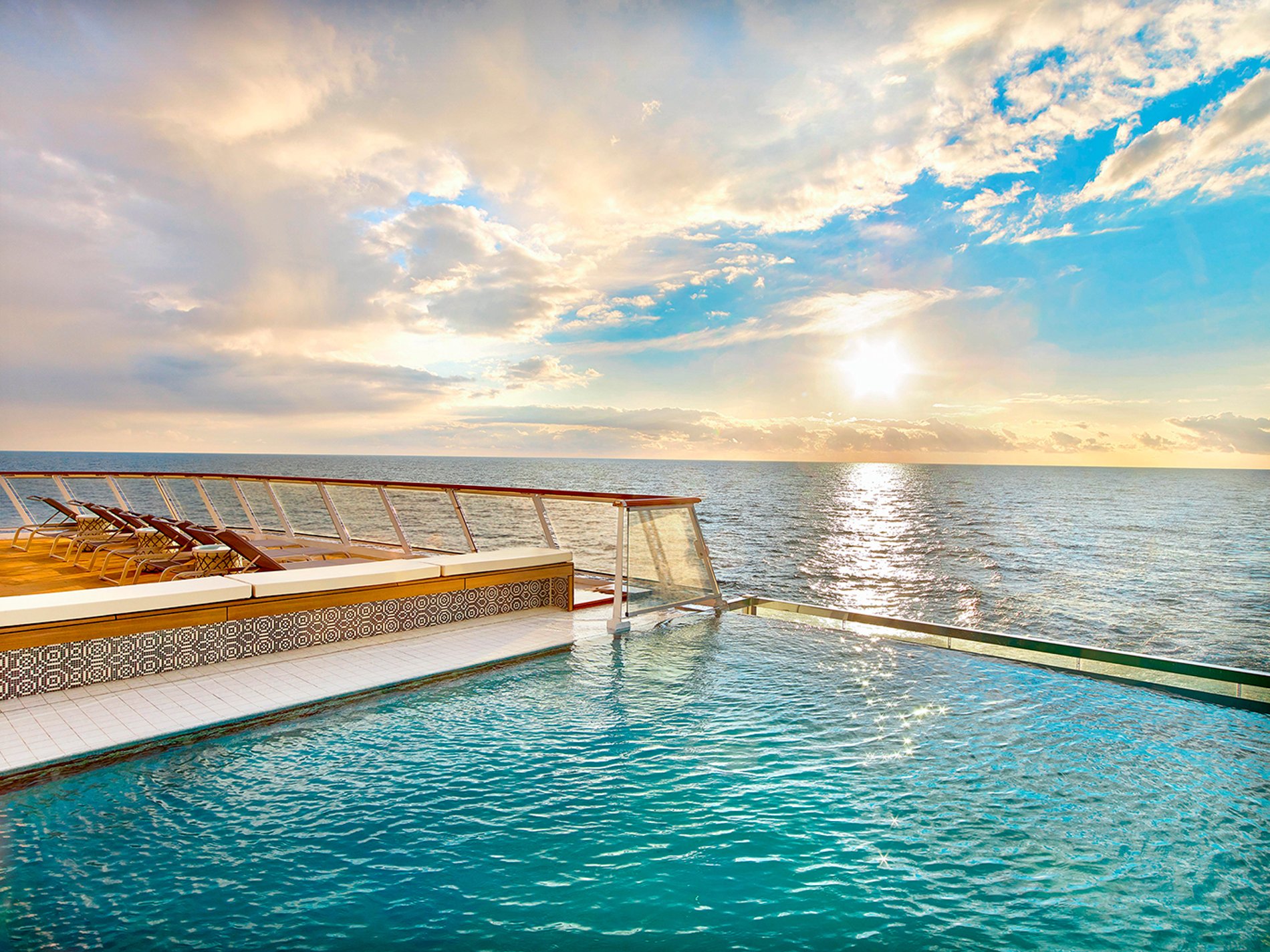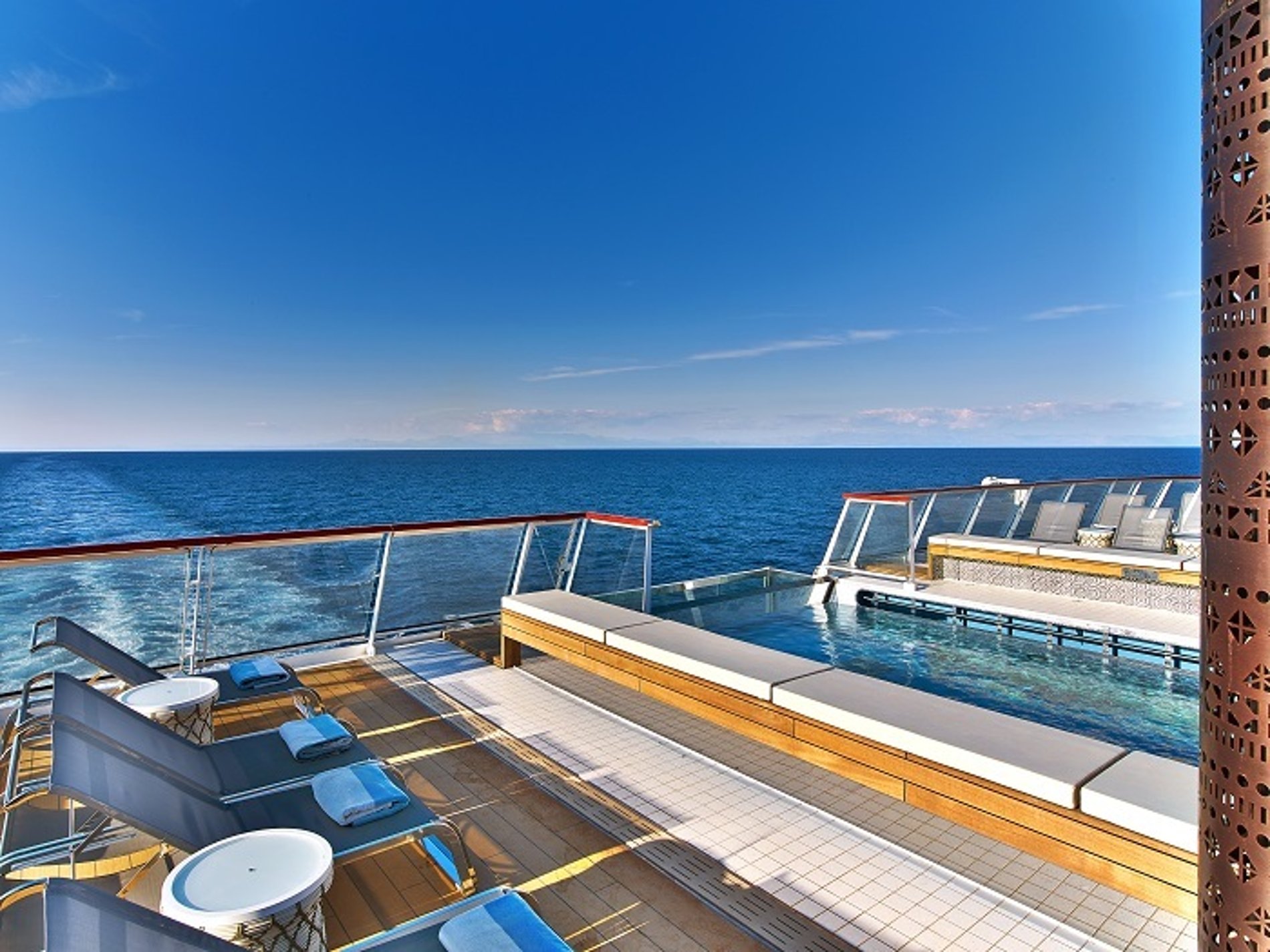 Viking Cruises, Viking Star Infinity pool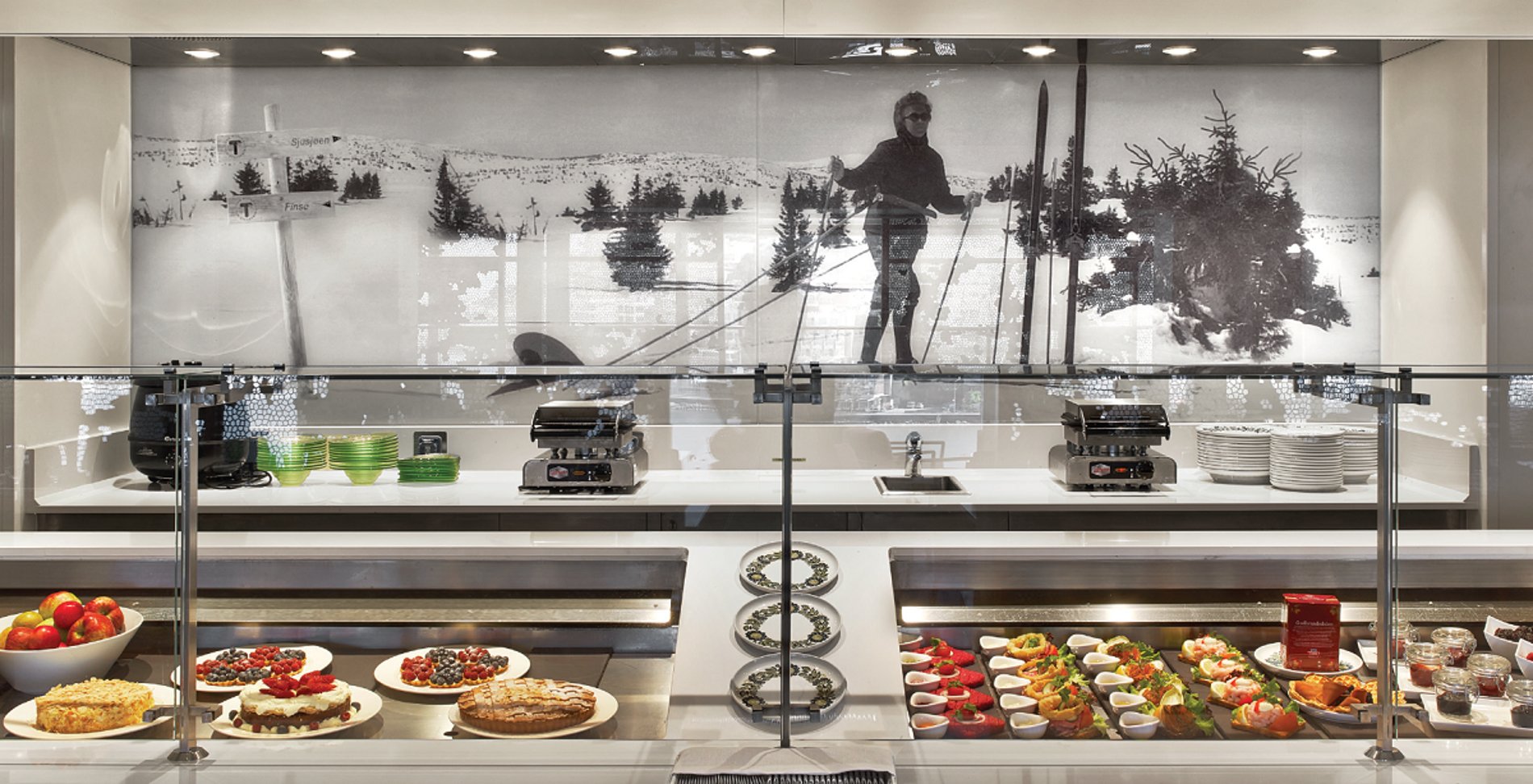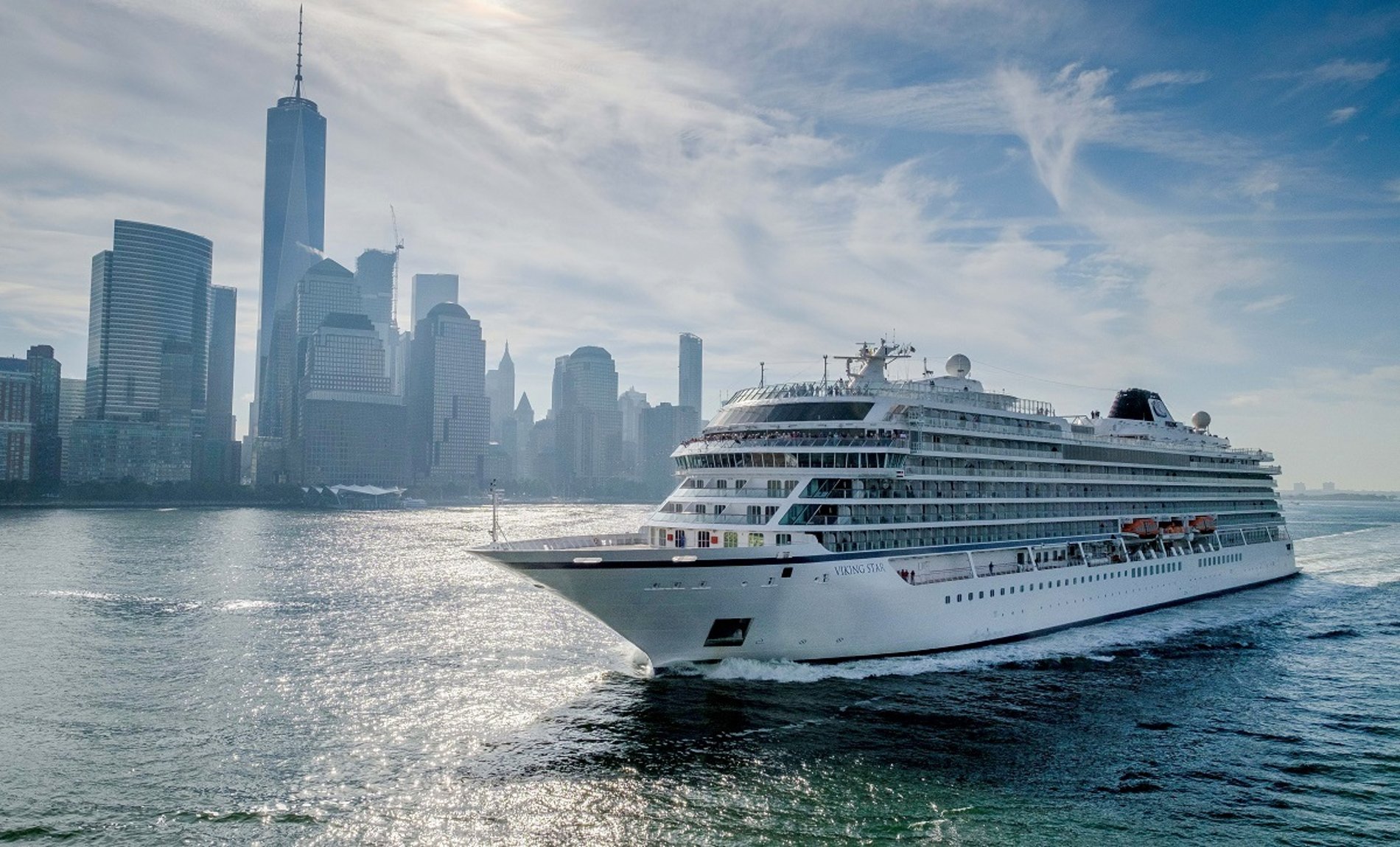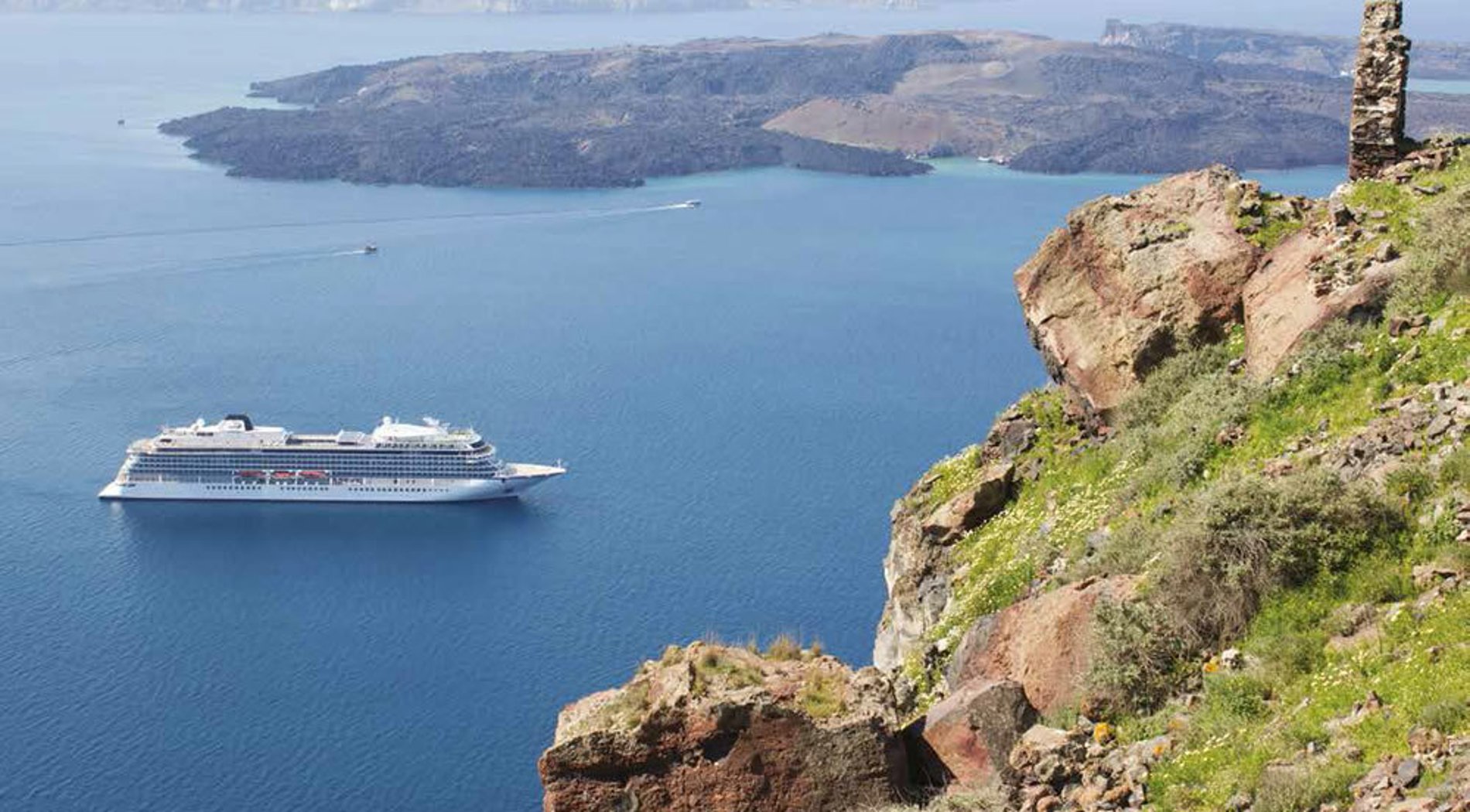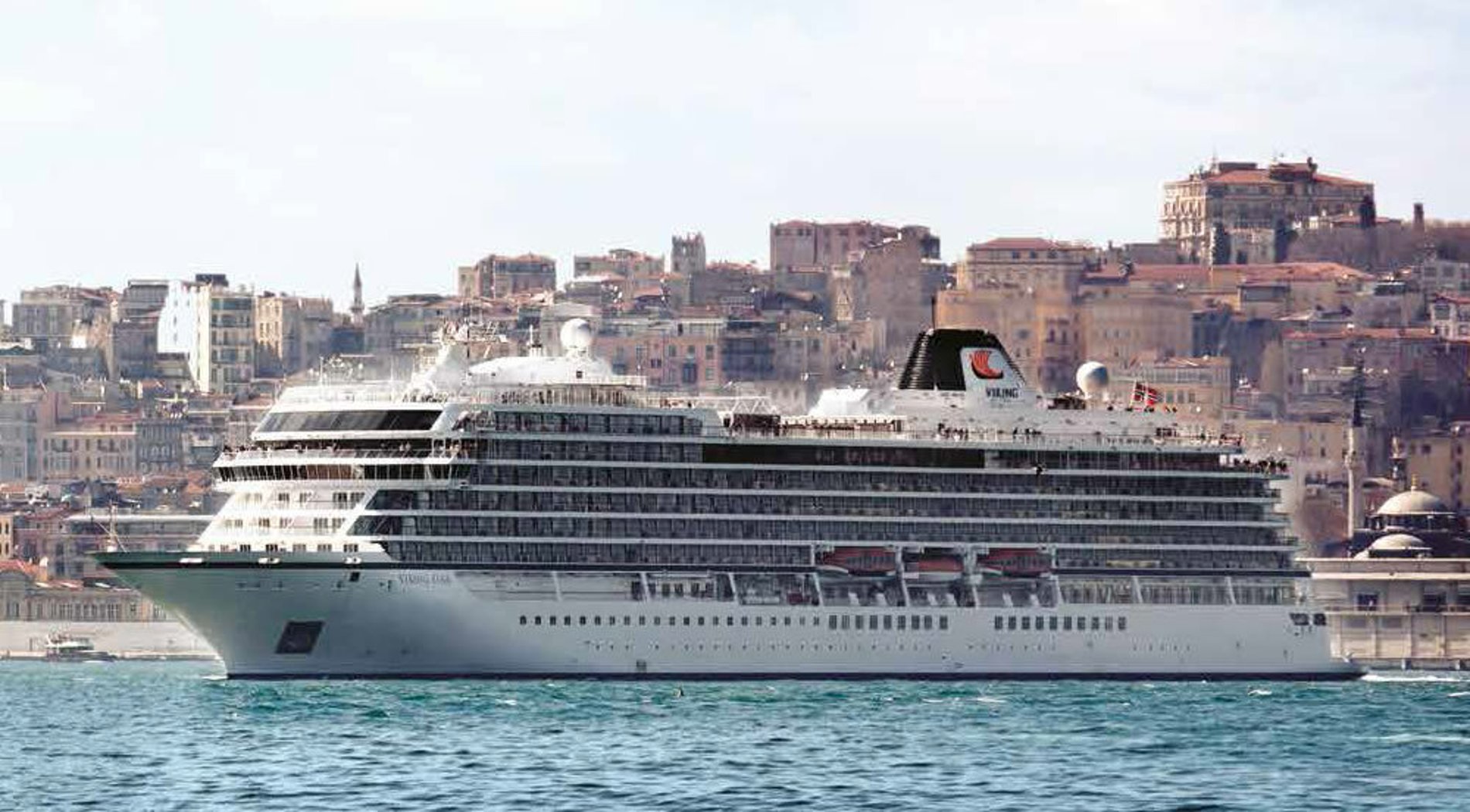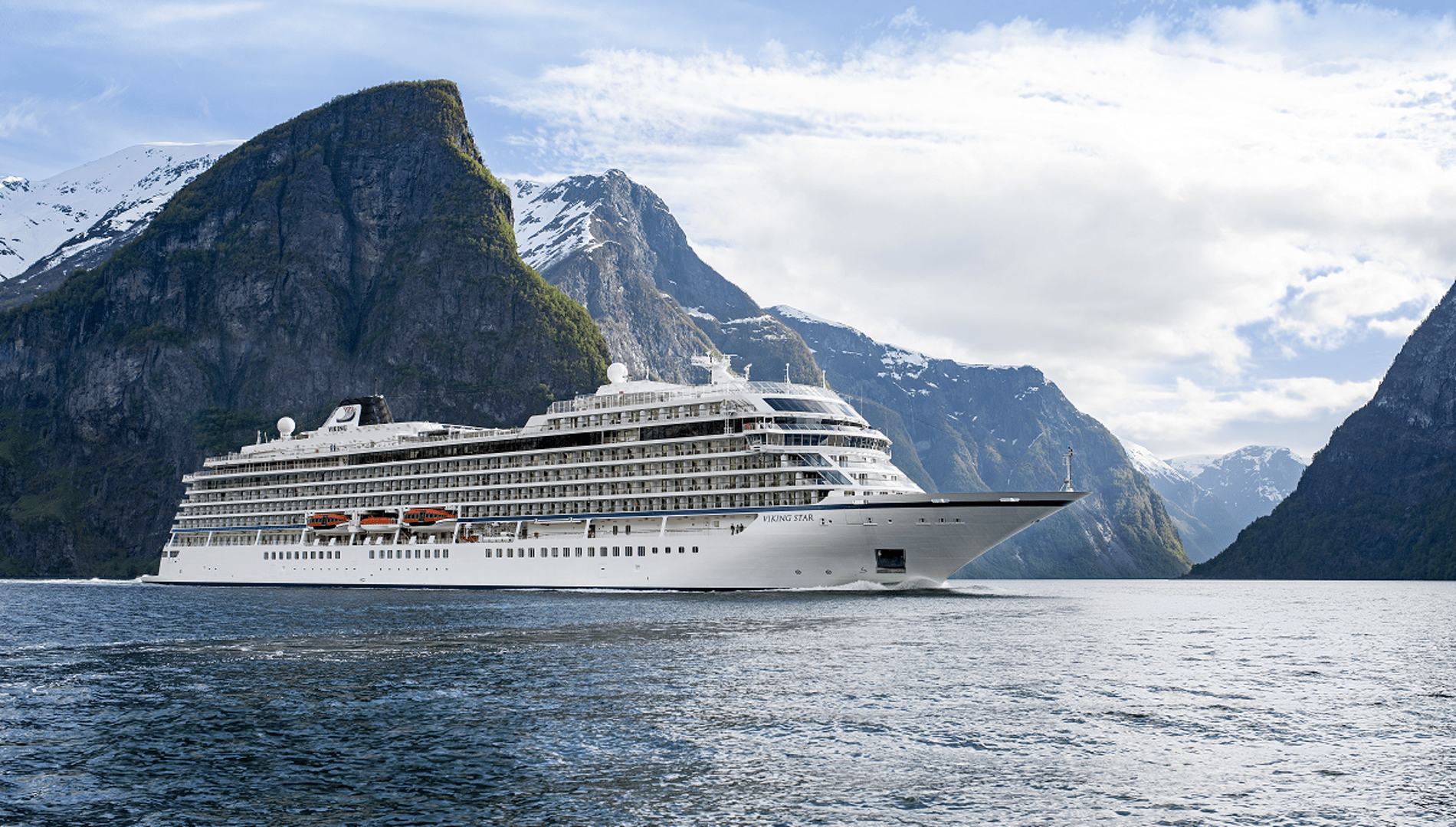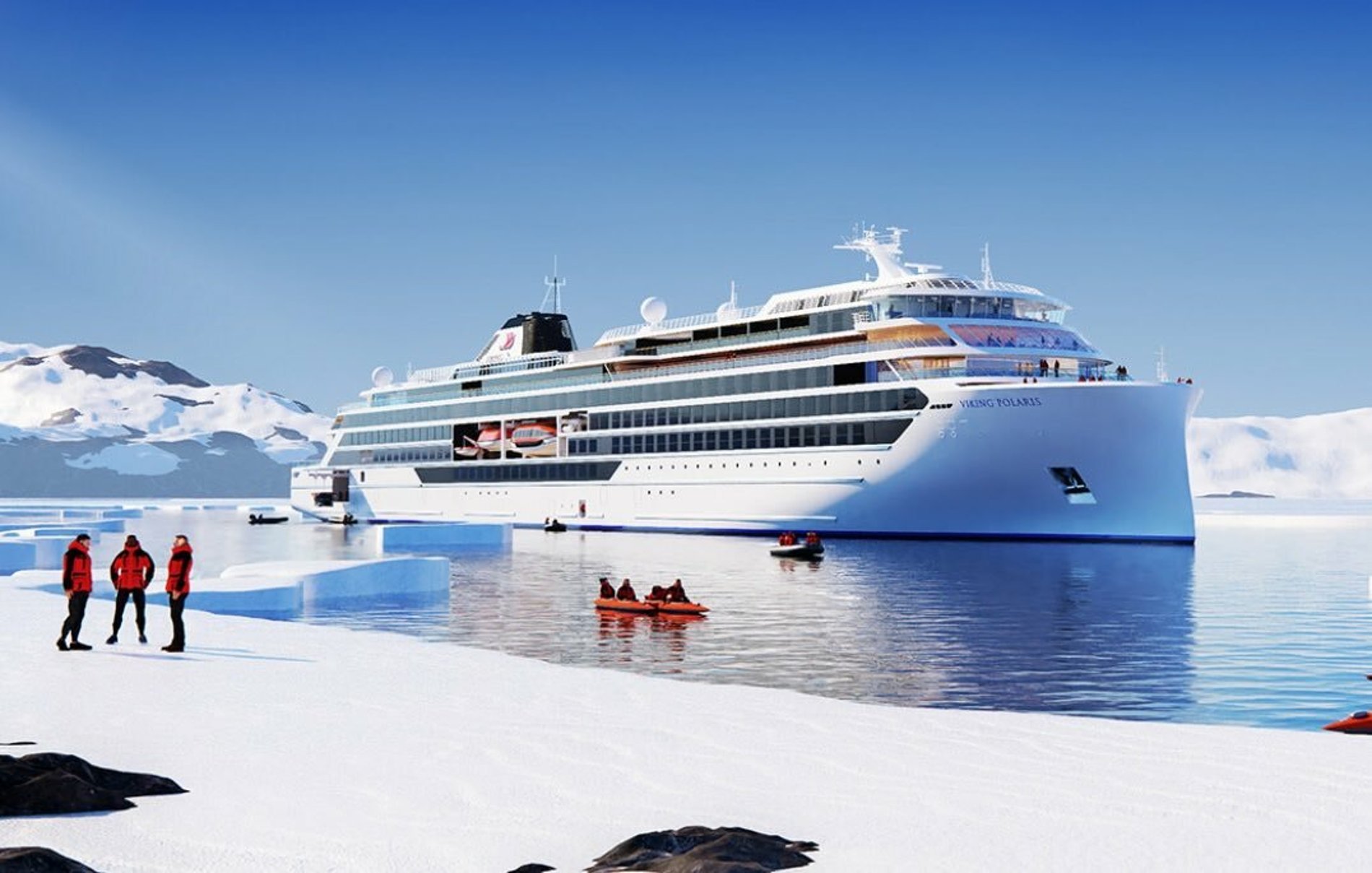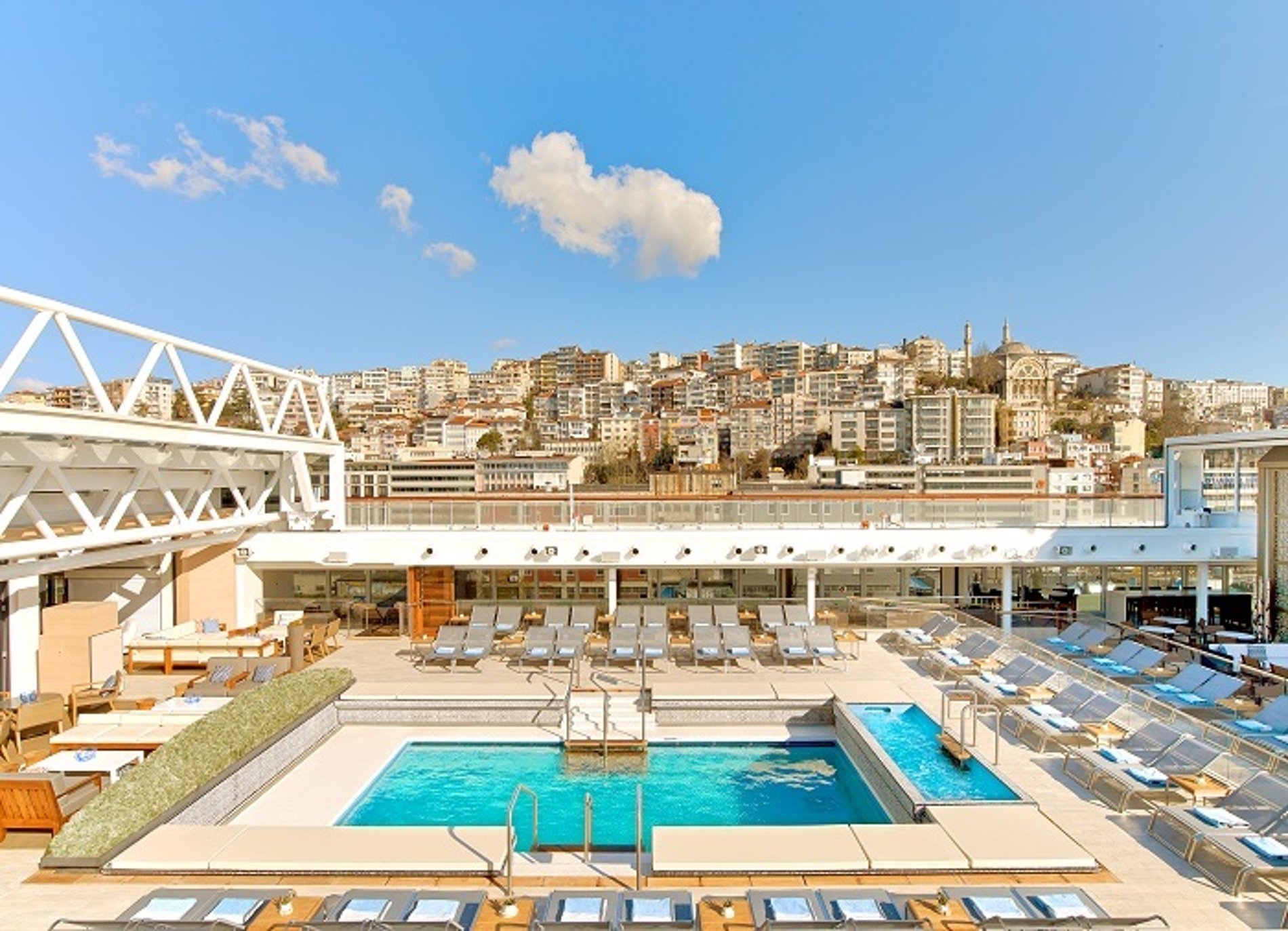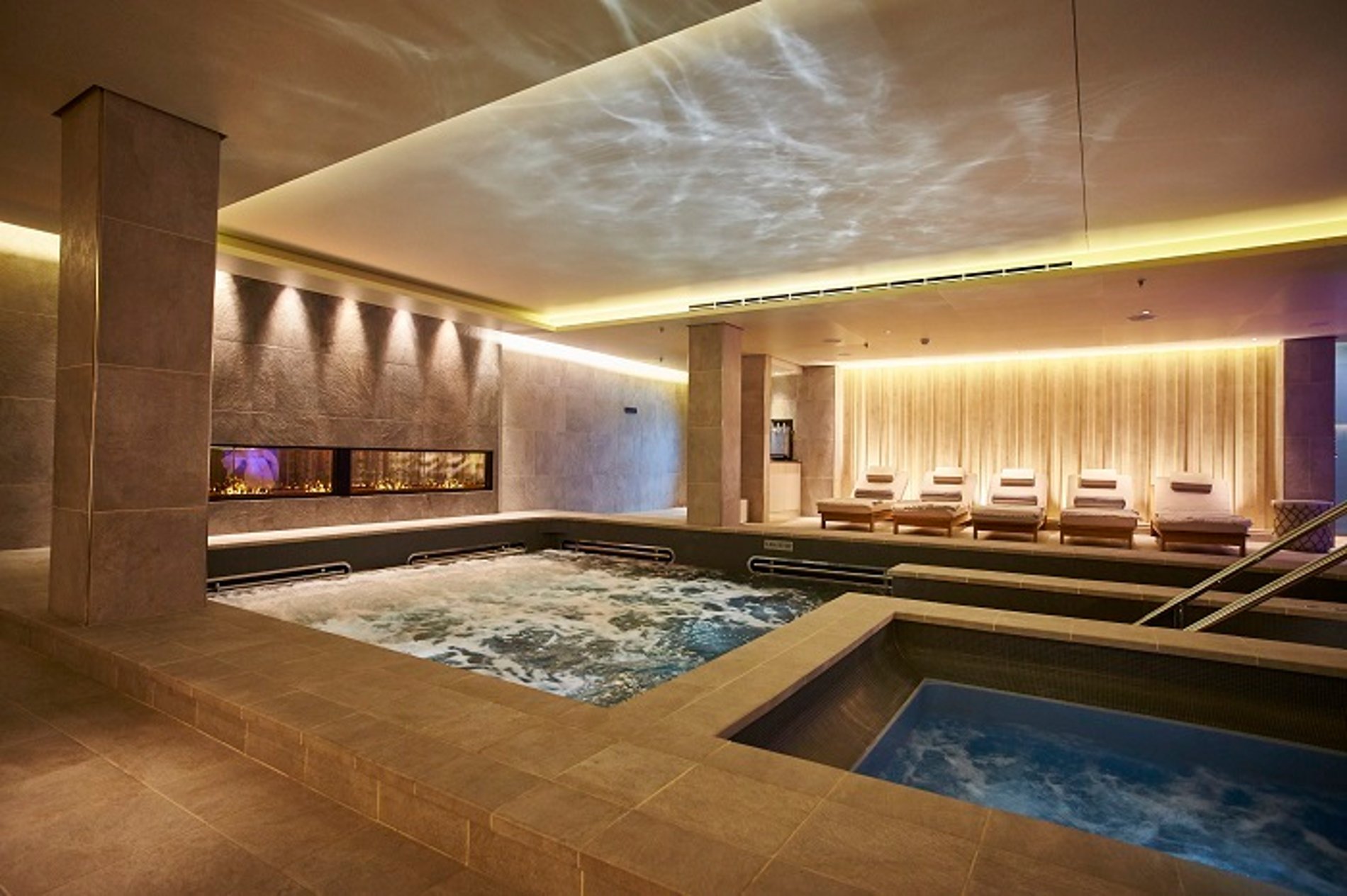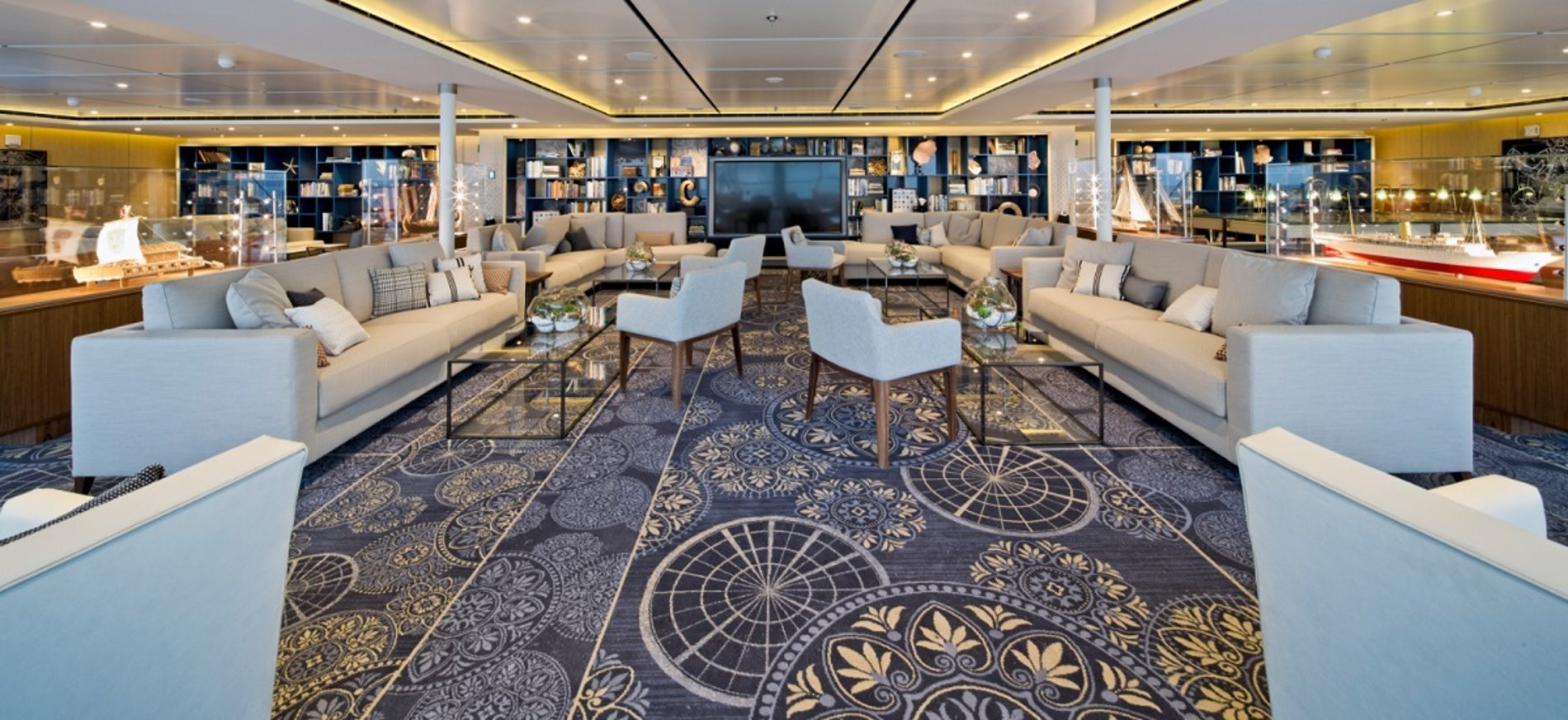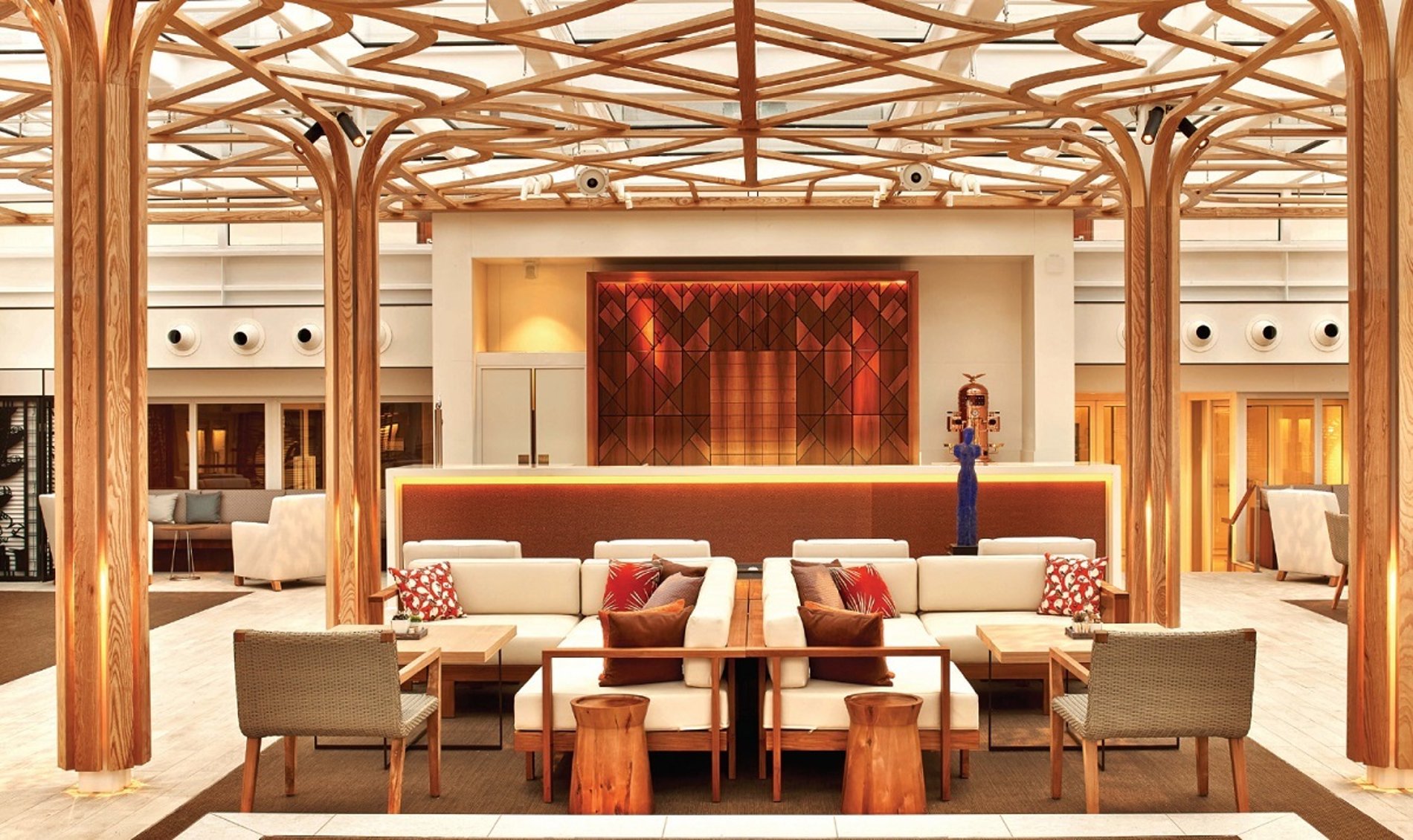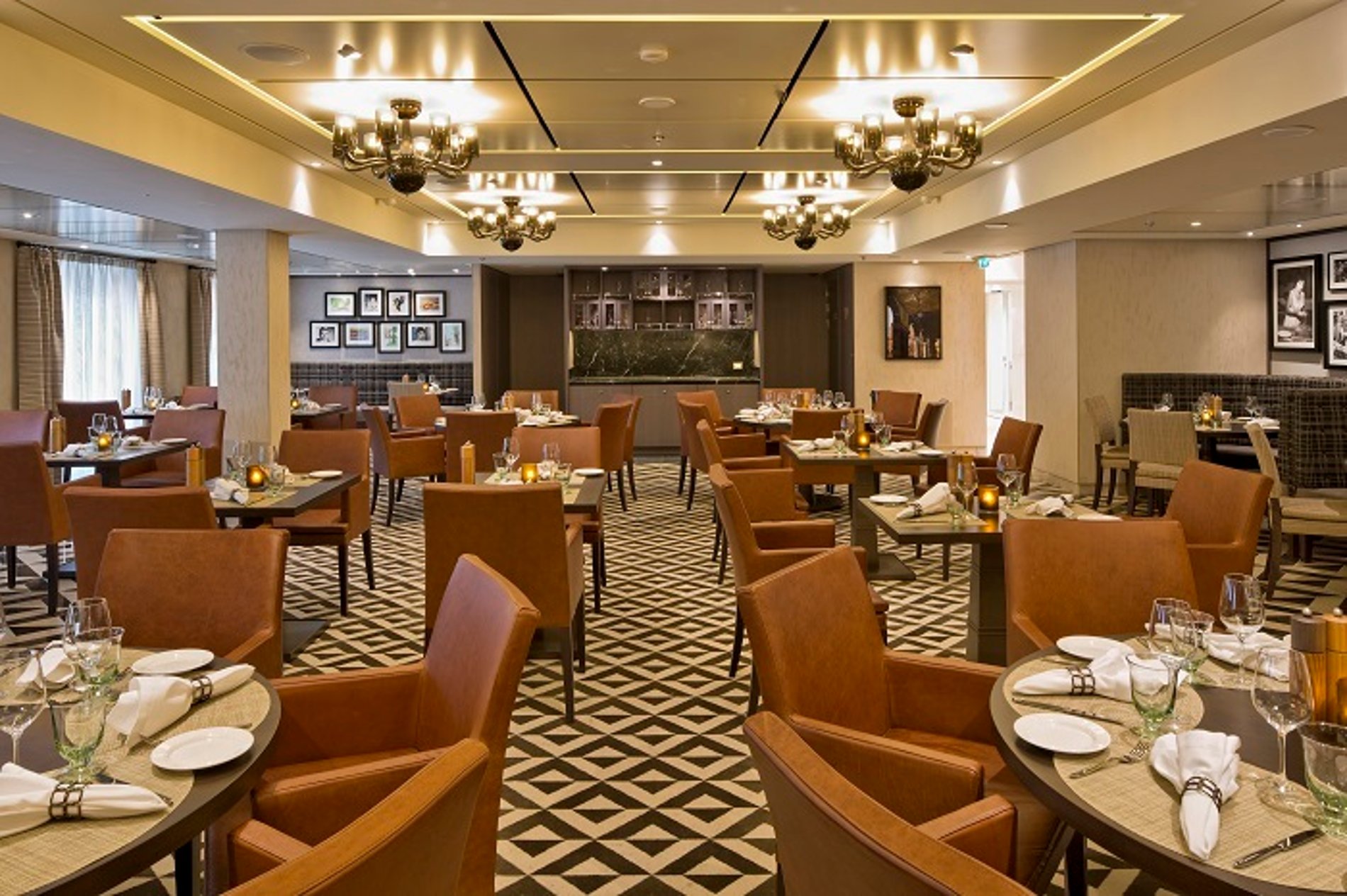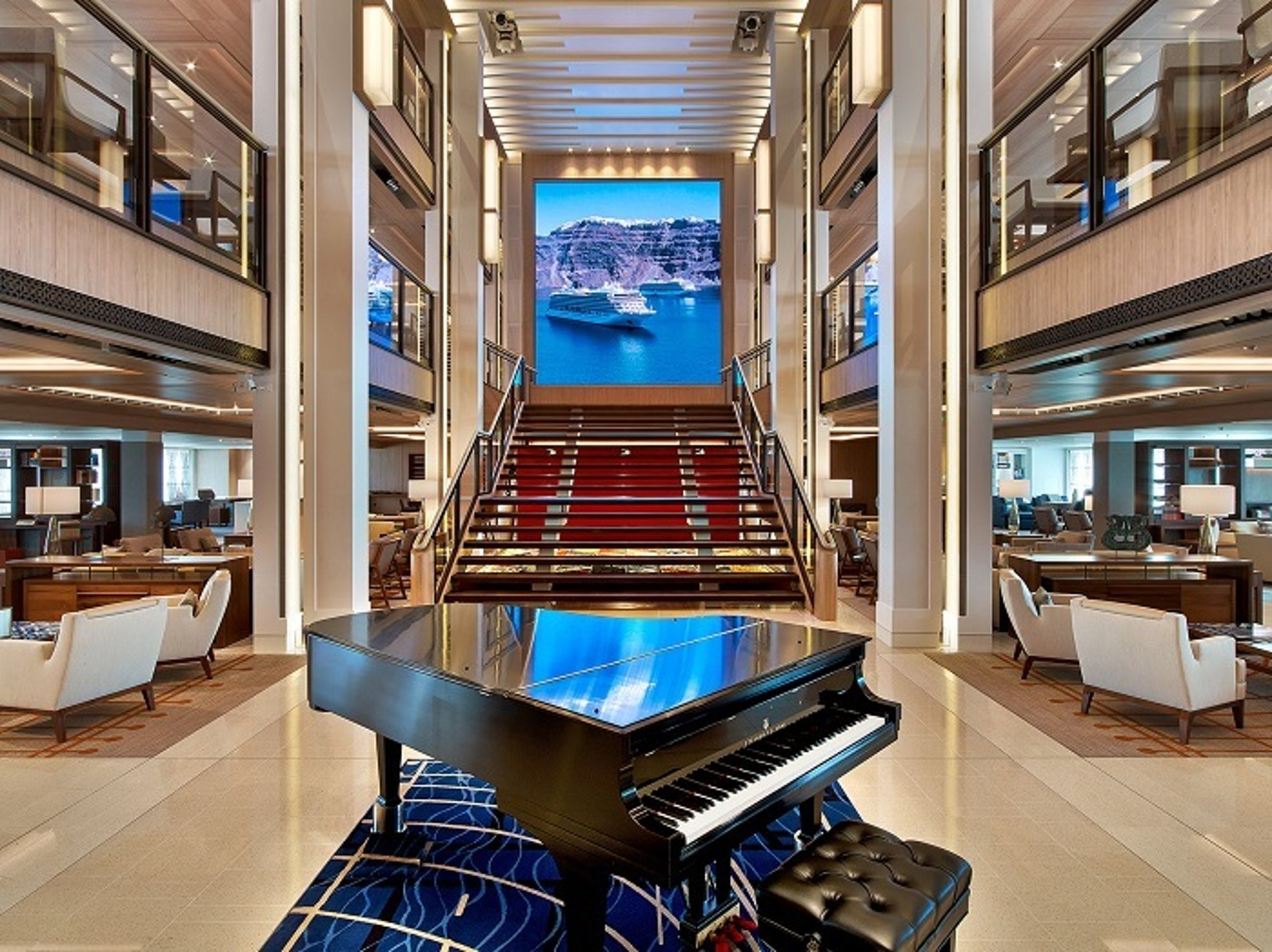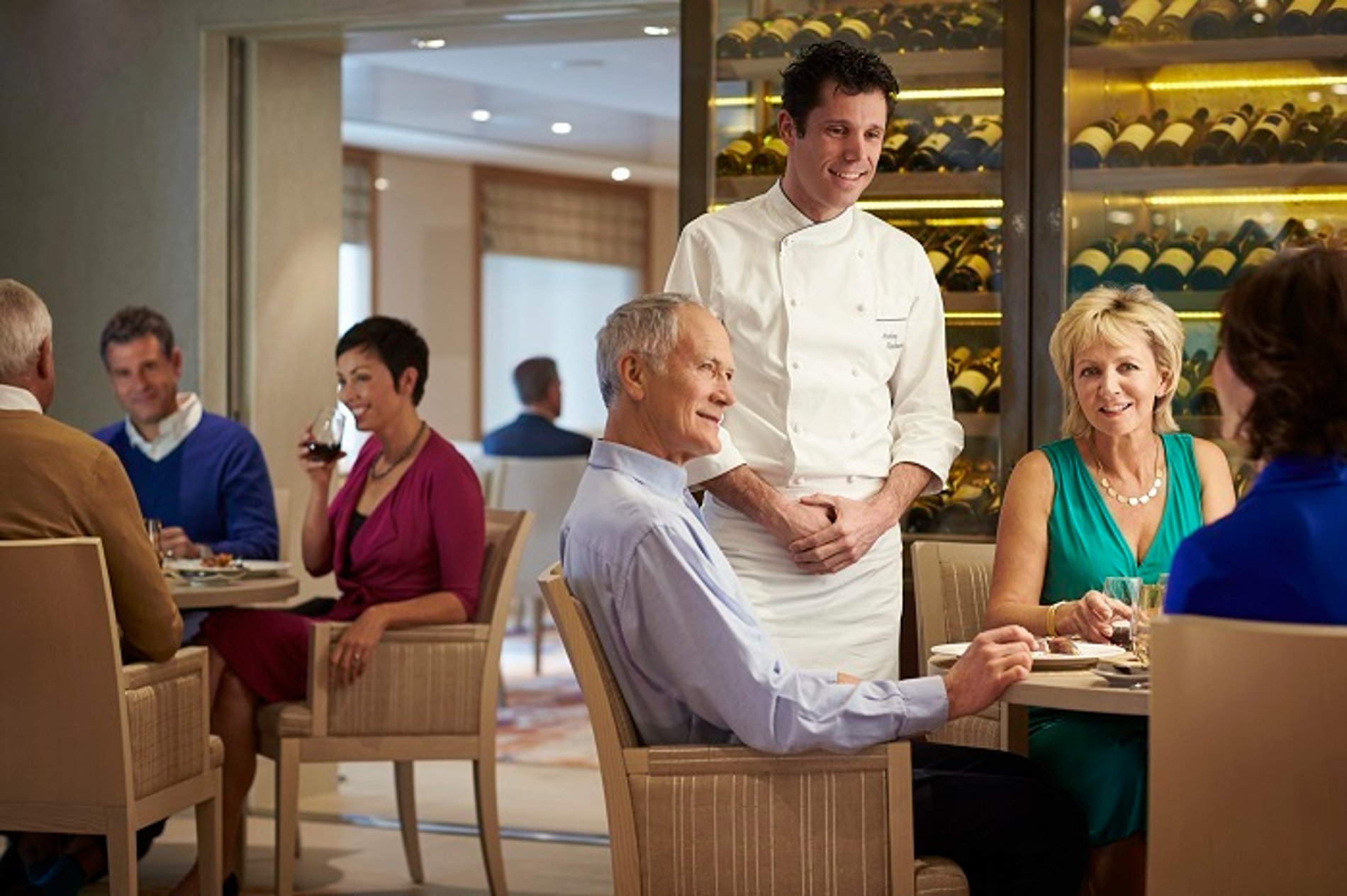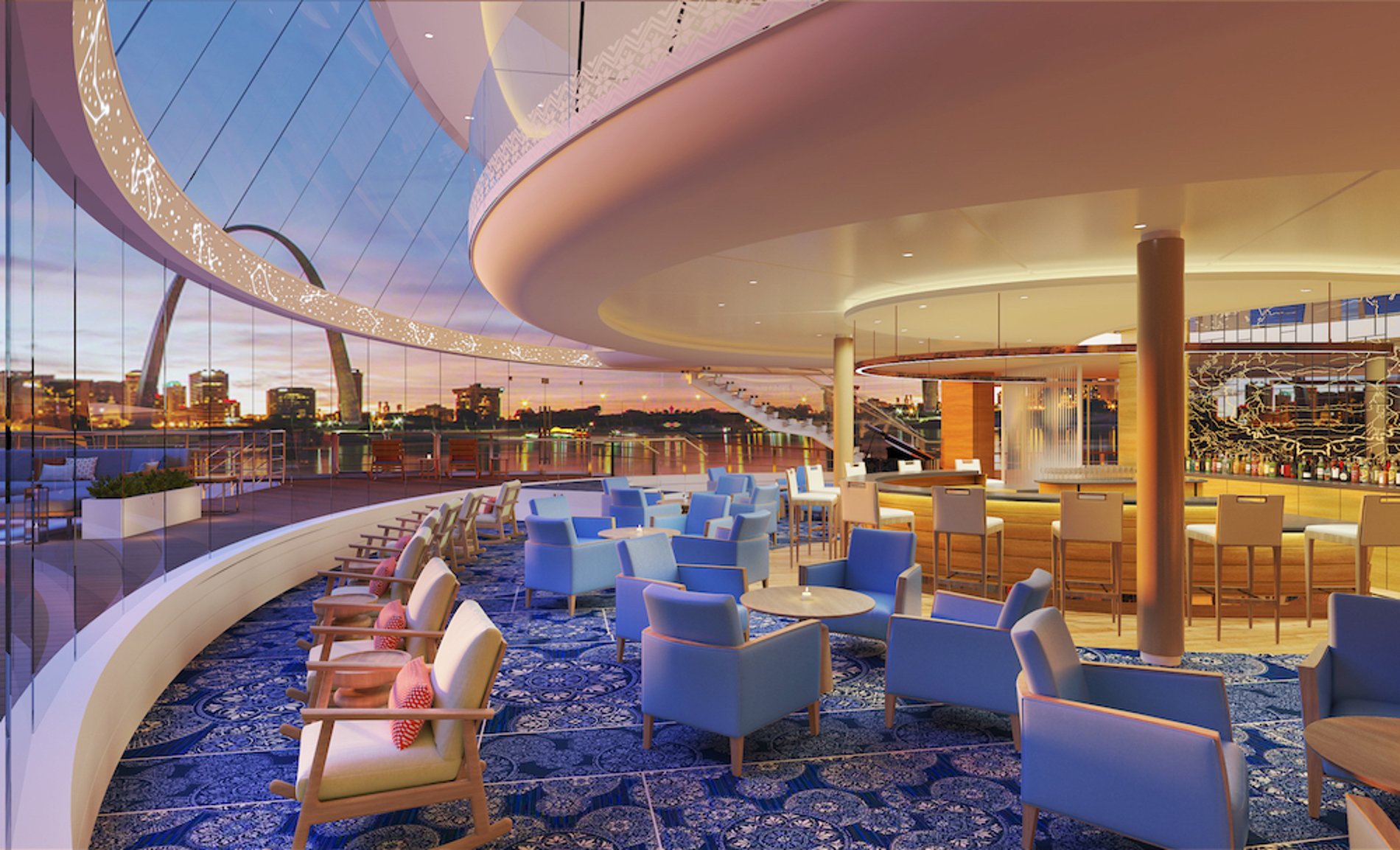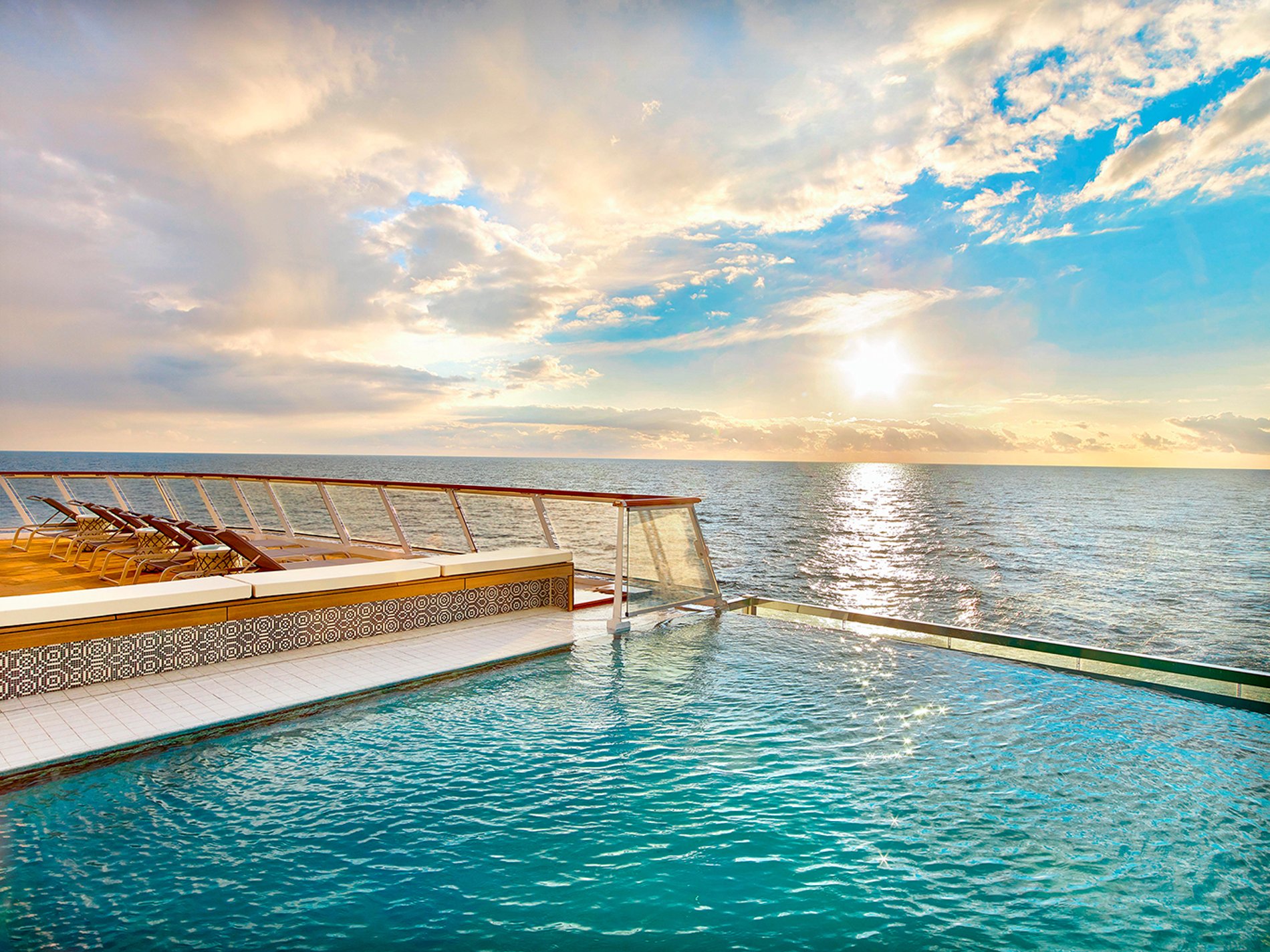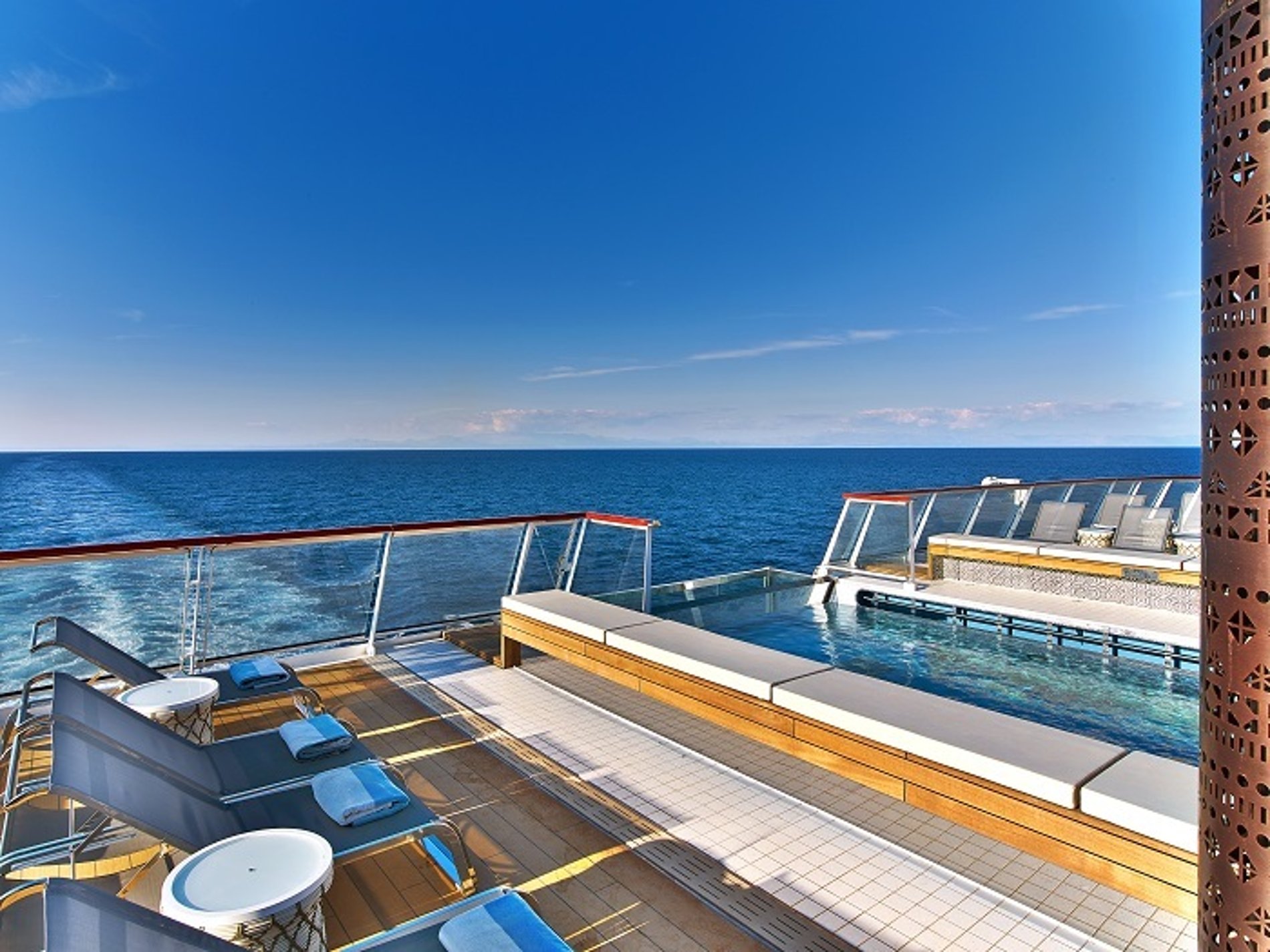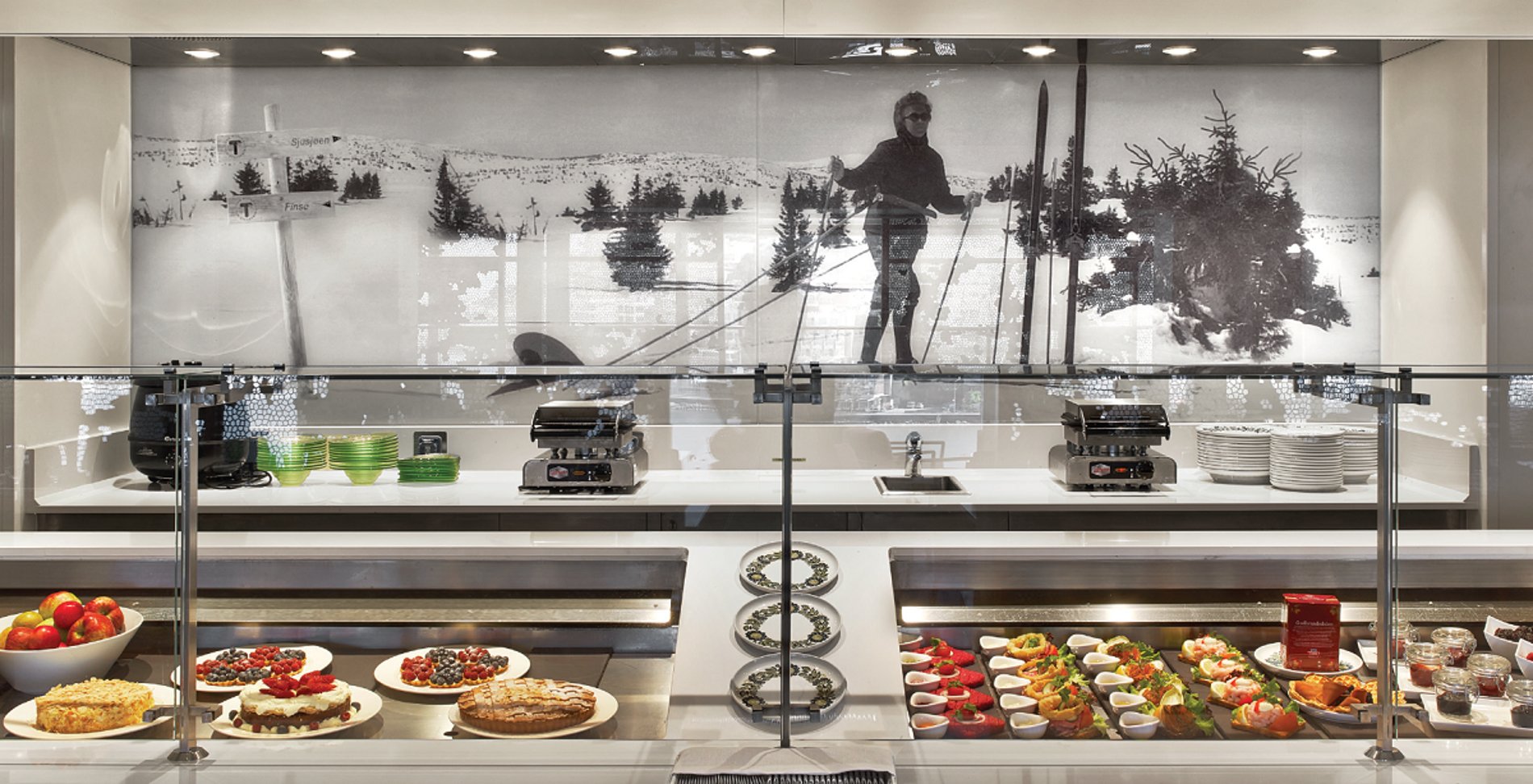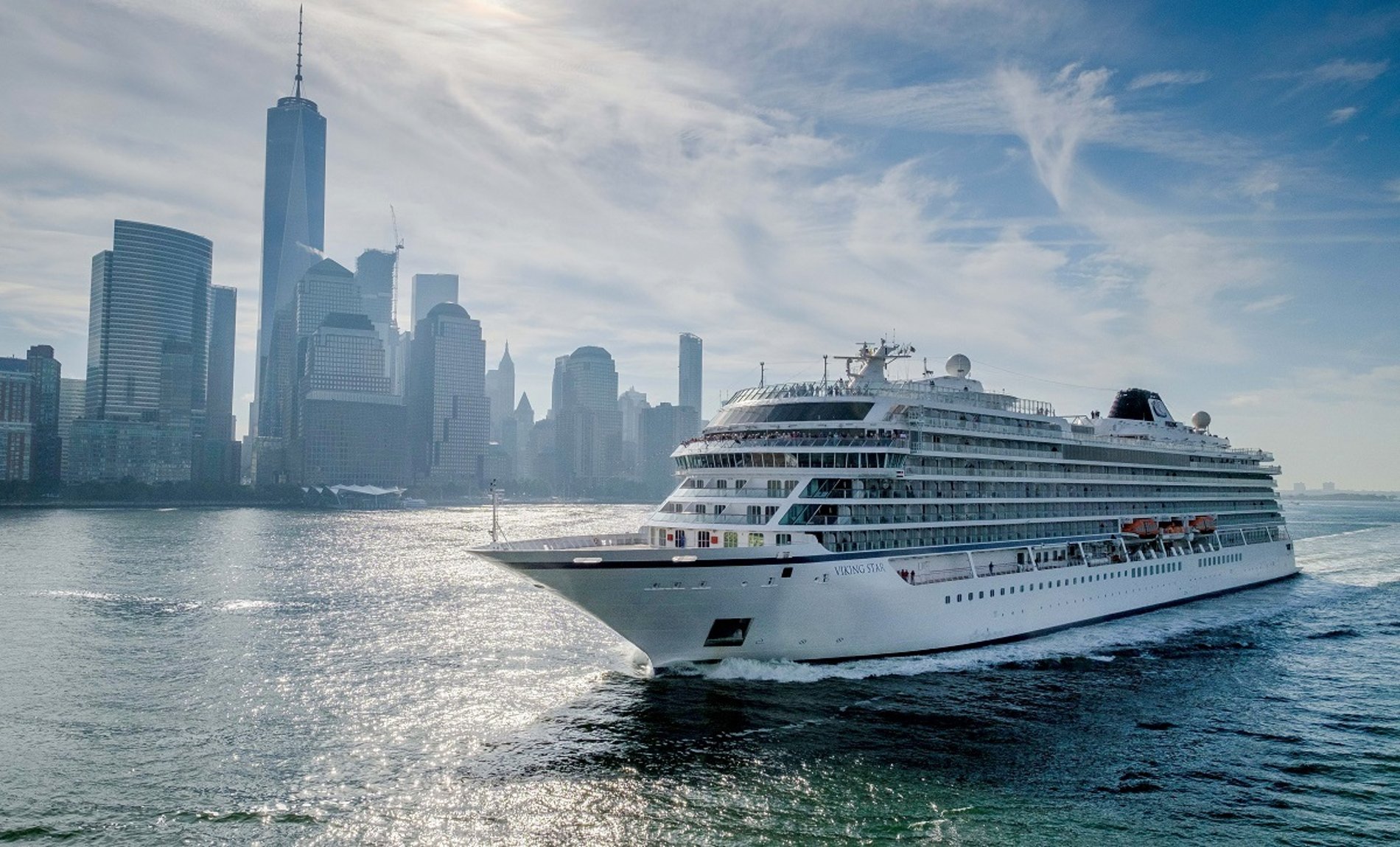 Cruise inclusions
Return flights from the UK
24-hour room service
Dine in a choice of different venues at no extra cost
Quality wine, beer and soft drinks with lunch and dinner
Free wi-fi (connection speed may vary)
Speciality tea and coffee any time on board
An included shore excursion in almost every port
Complimentary use of spa facilities
Evening entertainment and enrichment talks
On-board gratuities
Unique selling points
Interiors
Viking is known for its slick, Scandic-chic cruising experience, from its drinking and dining outlets and lounges through to its cabins and interiors.
Passengers will be able to use facilities like the bright and airy Wintergarden, the social hub of the ship that centres around the main swimming pool.
With a glass roof, it features lots of comfy seating, greenery and is a great place for afternoon tea. Interiors are muted, tasteful and ships feature unique pieces of artwork. All of Viking's ocean ships are also near-identical, so you always know what you're going to get.