Search for your ideal Cruise
What is Hurtigruten Costal Express?
Hurtigruten, a Norwegian-based cruise line first launched in 1893, offers year-round sailings around the Norwegian coast. The Coastal Express boasts seven ships that connect 34 communities along Norway's coastline with the aim of bringing travellers closer to local communities and nature. The vessels are: Kong Harald, Nordkapp, Nordlys, Nordnorge, Polarys, Richard With and Versteralen.
Why choose this cruise line?
Hurtigruten Coastal Express customers are able to customise their own port to port sailing along the Norwegian coast. There are daily departures from Bergen to Kirkenes, calling at 34 ports.

If you cruise in spring when there's both sun and snow to enjoy; in autumn forests along the coast turn red and gold and ships detour to Hjørundfjord, hidden amid the Sunnmøre Alps. Go north of the Arctic Circle in late May and early August to experience the Midnight Sun - 24 hours of glorious summer sunshine - and enjoys sailings to Geirangerfjord, one of Norway's eight UNESCO sites. In winter you'll witness the spectacle of the legendary Northern Lights as tour ship becomes a floating observatory directly under the consistently active Auroral Oval.
Hurtigruten's are small enough to manoeuvre through fjords, close to the coastline, giving travellers astounding views of the passing landscapes. The atmosphere onboard is informal with a casual dress code lending an intimate vibe with no more than a couple of hundred passengers at most.
What's more, Coastal Experts will be onboard to share their insights of the coast, whether about history, culture, science, or photography.

find your perfect cruise
Cruising with Hurtigruten
Cruises are casual and laid-back, with no traditional formal nights or large-scale entertainment offerings. Hurtigruten ships masterfully combine state-of-the-art technology with premium onboard experiences.
The ships typically feature a contemporary and Scandi-chic style of decor, designed to bring guests closer to nature.
Hurtigruten's environmental credentials are impressive. There is also no single-use plastic on board, so you can be assured of a green voyage.
Who should travel with Hurtigruten
Intrepid travellers looking to immerse themselves in some of the most amazing and remote places on the planet will love travelling aboard Hurtigruten's fleet.
With lots of walking and hiking required on active shore excursions, passengers need to be fit and able-bodied and so typically are aged in the 50s and slightly above.
Depending on where you're sailing, Hurtigruten voyages typically draw North American, Norwegian and German passengers.
Hurtigruten cruise destinations
Hurtigruten Norwegian Coastal Express offers itineraries around the country of Norway with it be a round voyage or a cruise to see the Northern Lights.
Winter highlights include:
Witnessing the amazing Aurora Borealis
Experiencing the magic of Norway's white winter wonderland
Riding a snowmobile or dog sledge across the snowy tundra
Experiencing Christmas markets along Norway's coast in late November and December
Spring highlights include:
Enjoying the emergence of spring and nature in bloom along Norway's coastline
Making the most of ideal ice and sea fishing conditions for amazing excursions
Admiring the incredibly clear light and crisp air of the Arctic
Participating in coastal Norway's many springtime celebrations
Summer highlights include:
Uncovering the impressive beauty of the Norwegian fjords - Trollfjord, Geirangerfjord (June-Aug) and Lyngenfjord (May)
Revelling in Norway's many summer celebrations like Norway Day, May 17
Experiencing the Midnight Sun, endless daylight and the extra energy it gives
Witnessing spectacular gushing waterfalls at their peak
Autumn highlights include:
Discovering coastal Norway at its most naturally colourful
Relishing a more tranquil journey without summer crowds
Encountering darker nights, with the chance to see the magnificent Northern Lights
Entering the majestic Norwegian fjords of Trollfjord and beautiful Hjørundfjord
Hurtigruten cabins
Cabins on Hurtigruten Norwegian Coastal Express ships range from inside cabins to suites.
Polar inside cabins are found on all decks. The cabins all include bathrooms with shower/WC. They also have separate beds, one of which doubles as a sofa. Others are equipped with a double bed or upper and lower berths. None of the cabins have windows.
There are also Polar Outside cabins, Arctic superior cabins and Expedition Suites.
Expedition suites are the most luxurious cabins on the ship. Situated on the upper deck of the ship, the cabins feature double beds, seating areas with TV, and bathrooms with shower/WC. Some suites have more facilities than others.

Hurtigruten Coastal Express Cruise Ships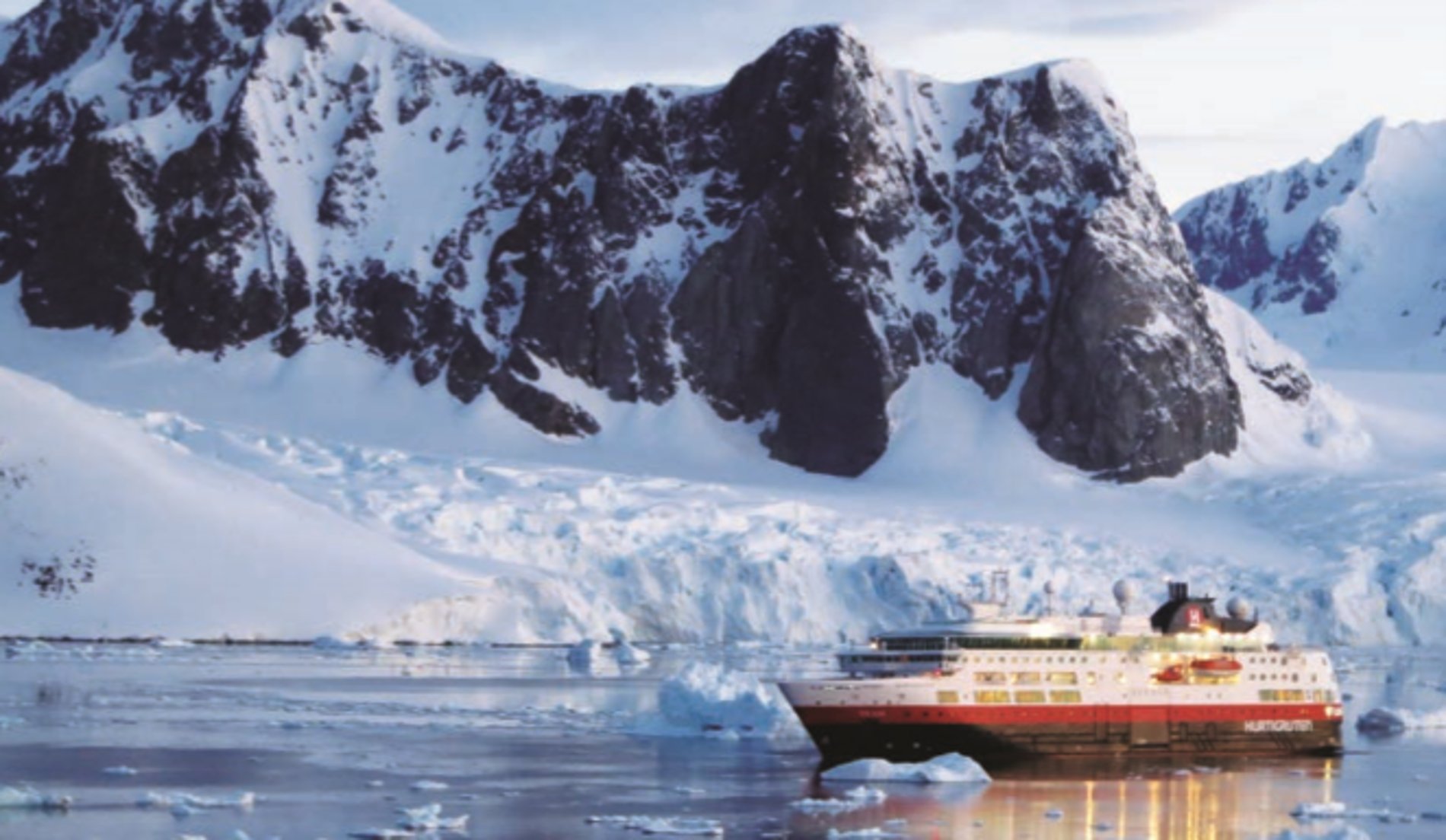 Hurtigruten is expanding its Antarctic cruise programme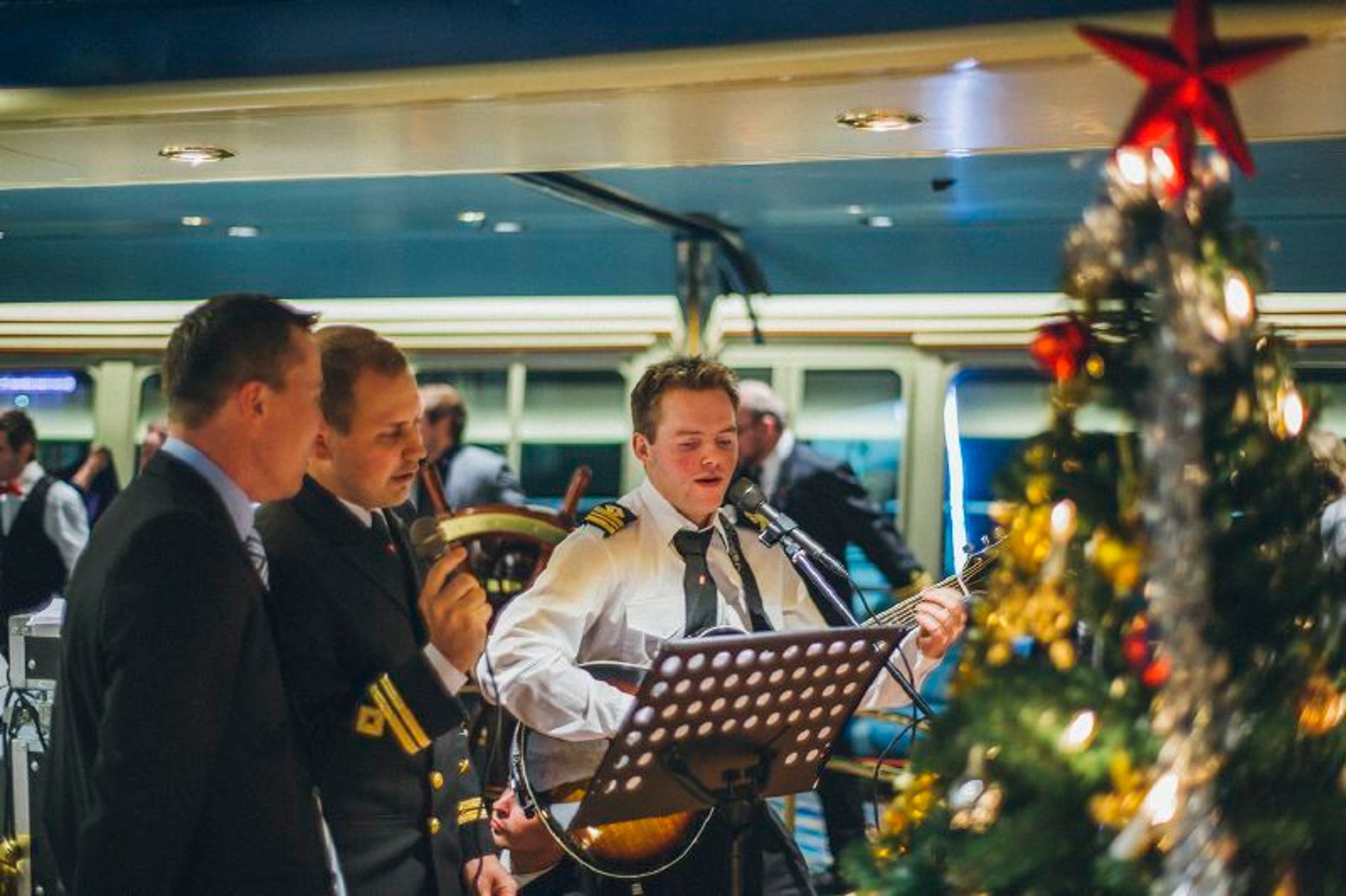 Christmas aboard Hurtigruten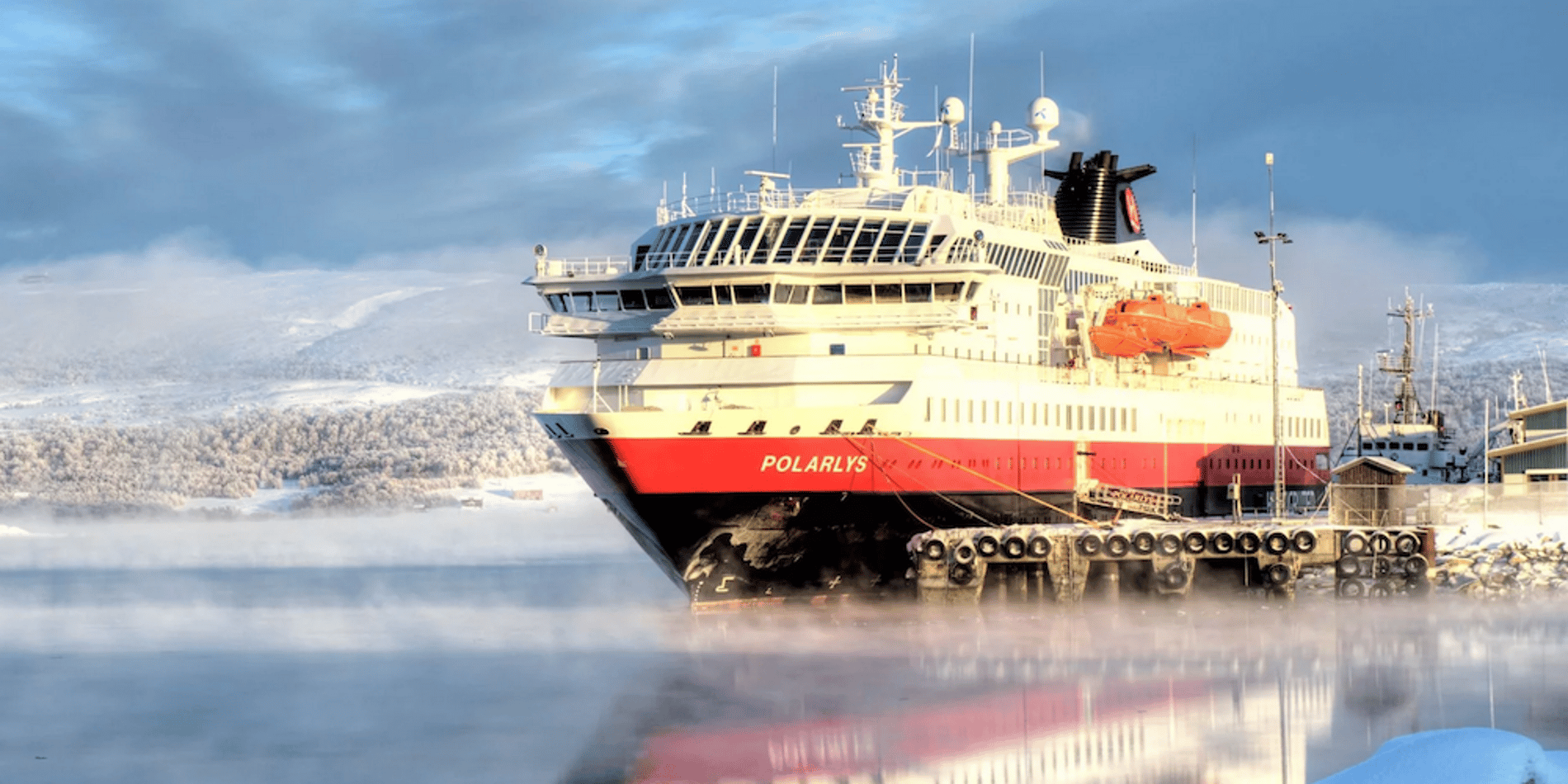 Jane boarded Hurtigruten's MS Polarys for a festive Norwegian adventure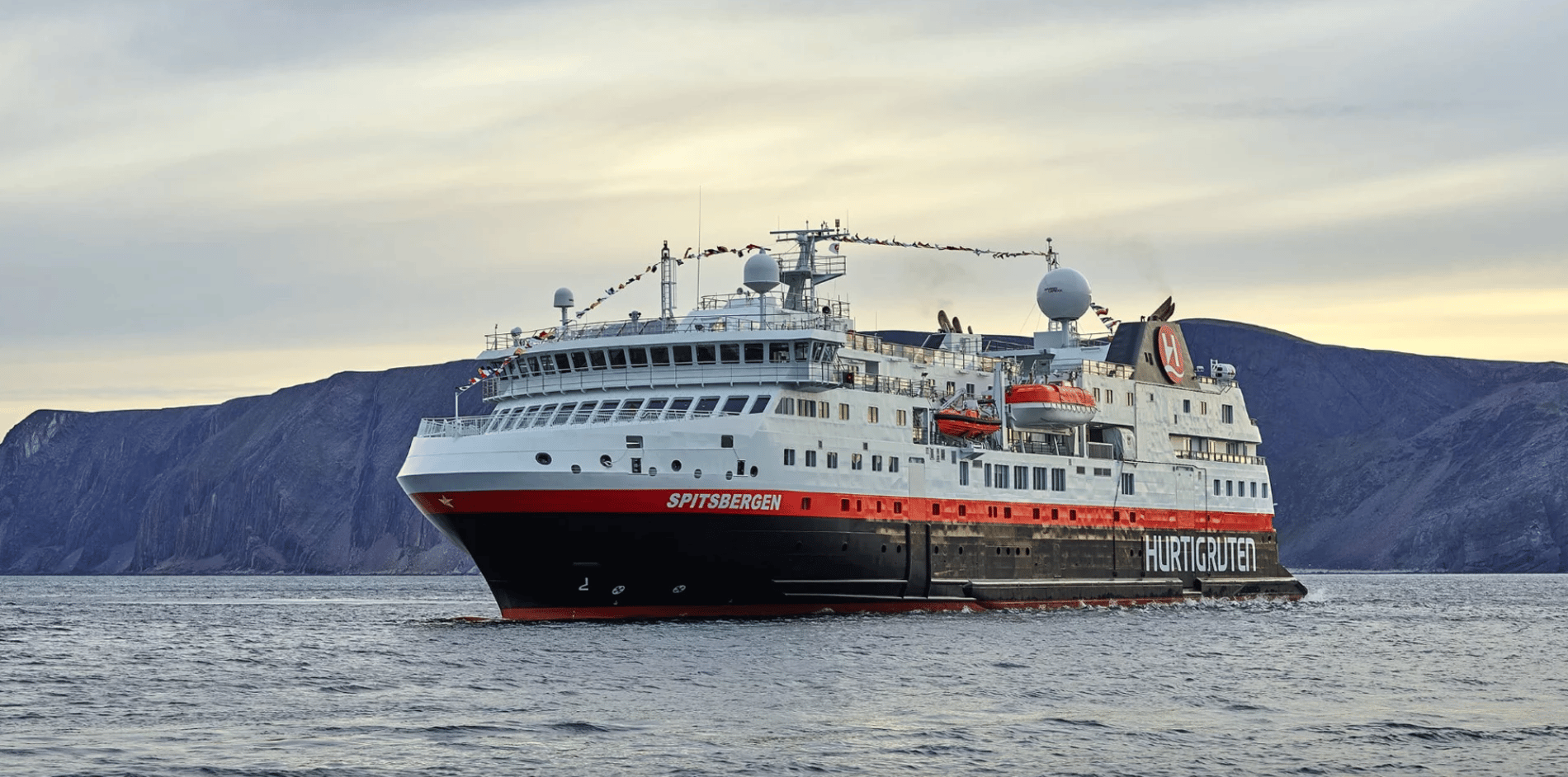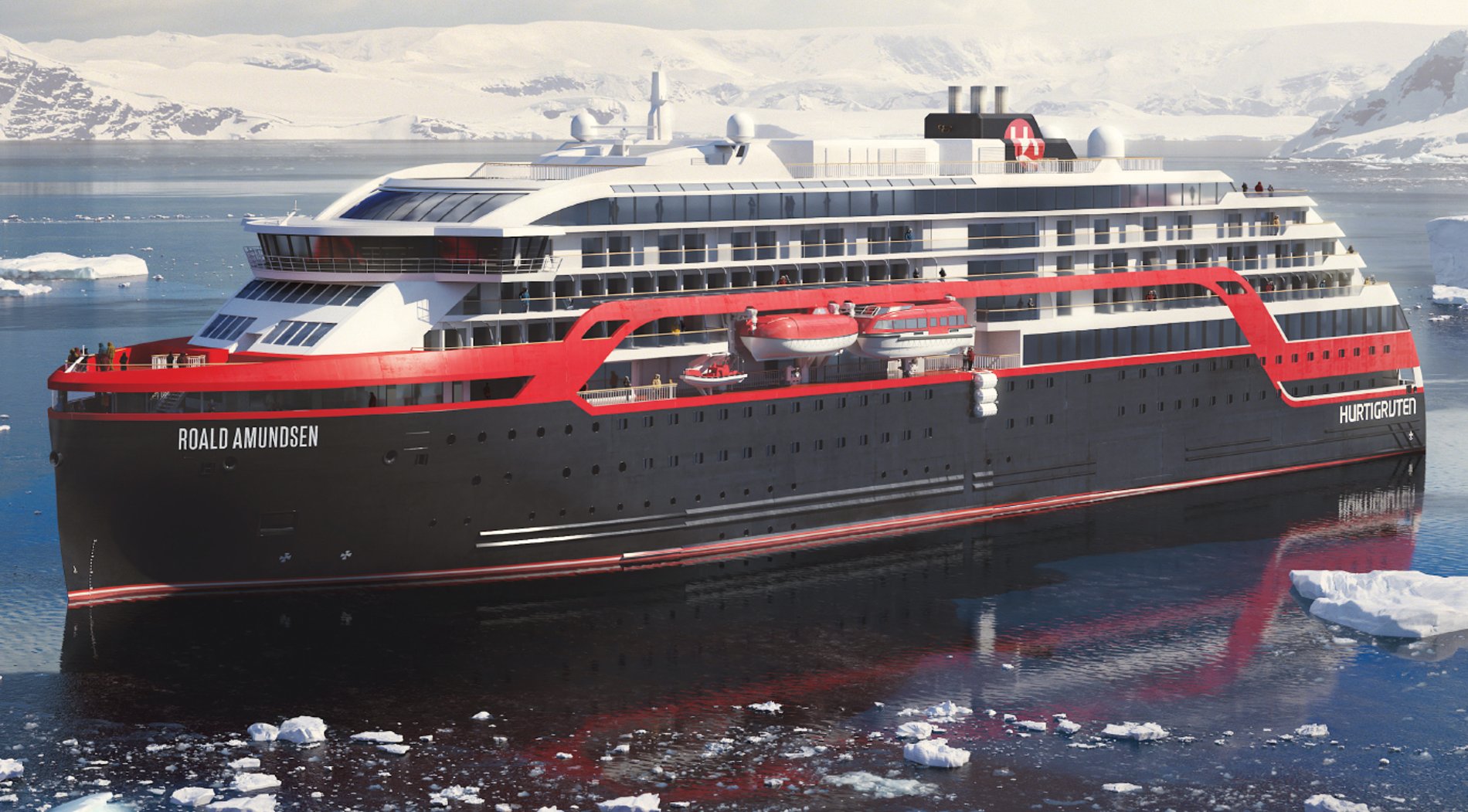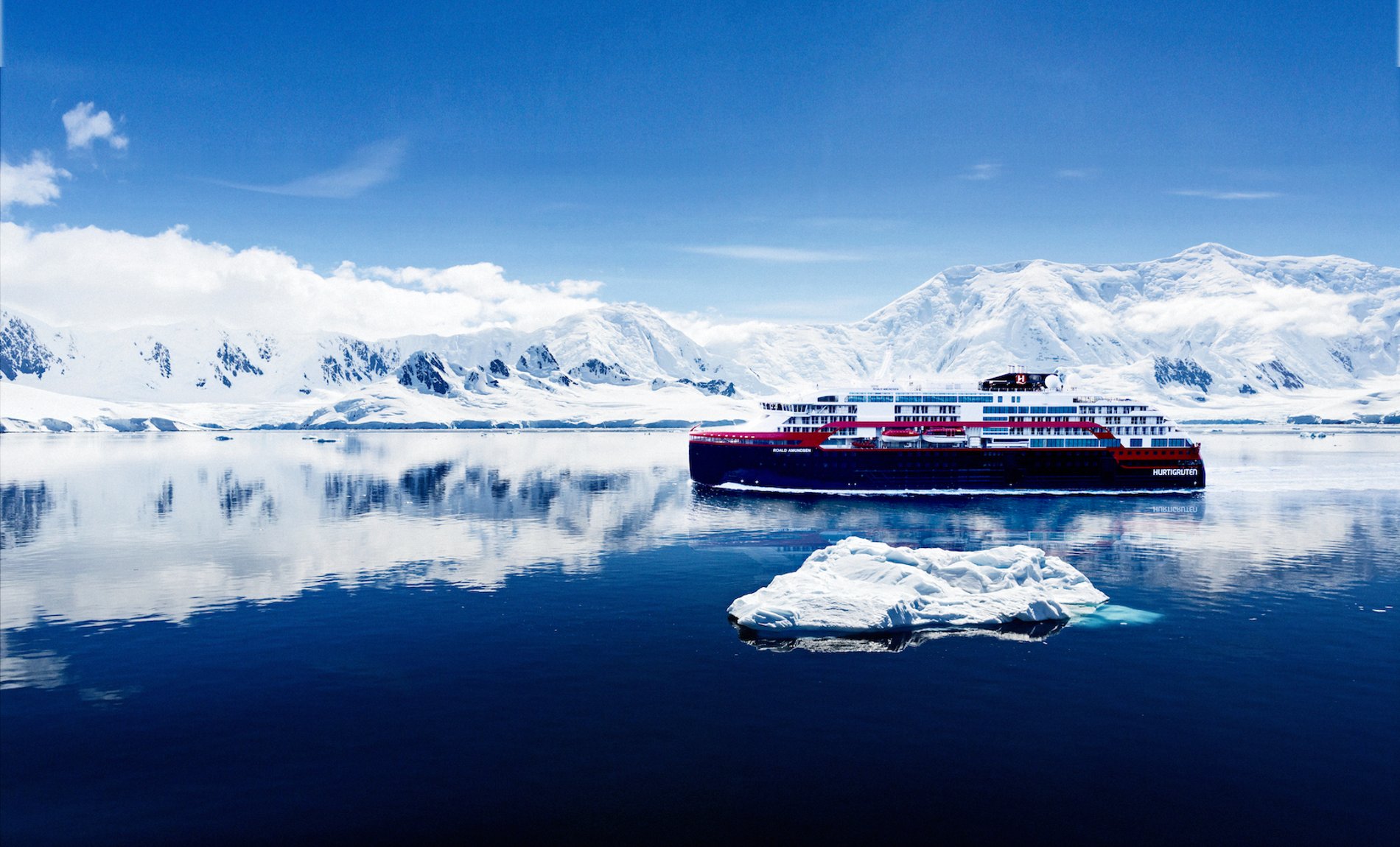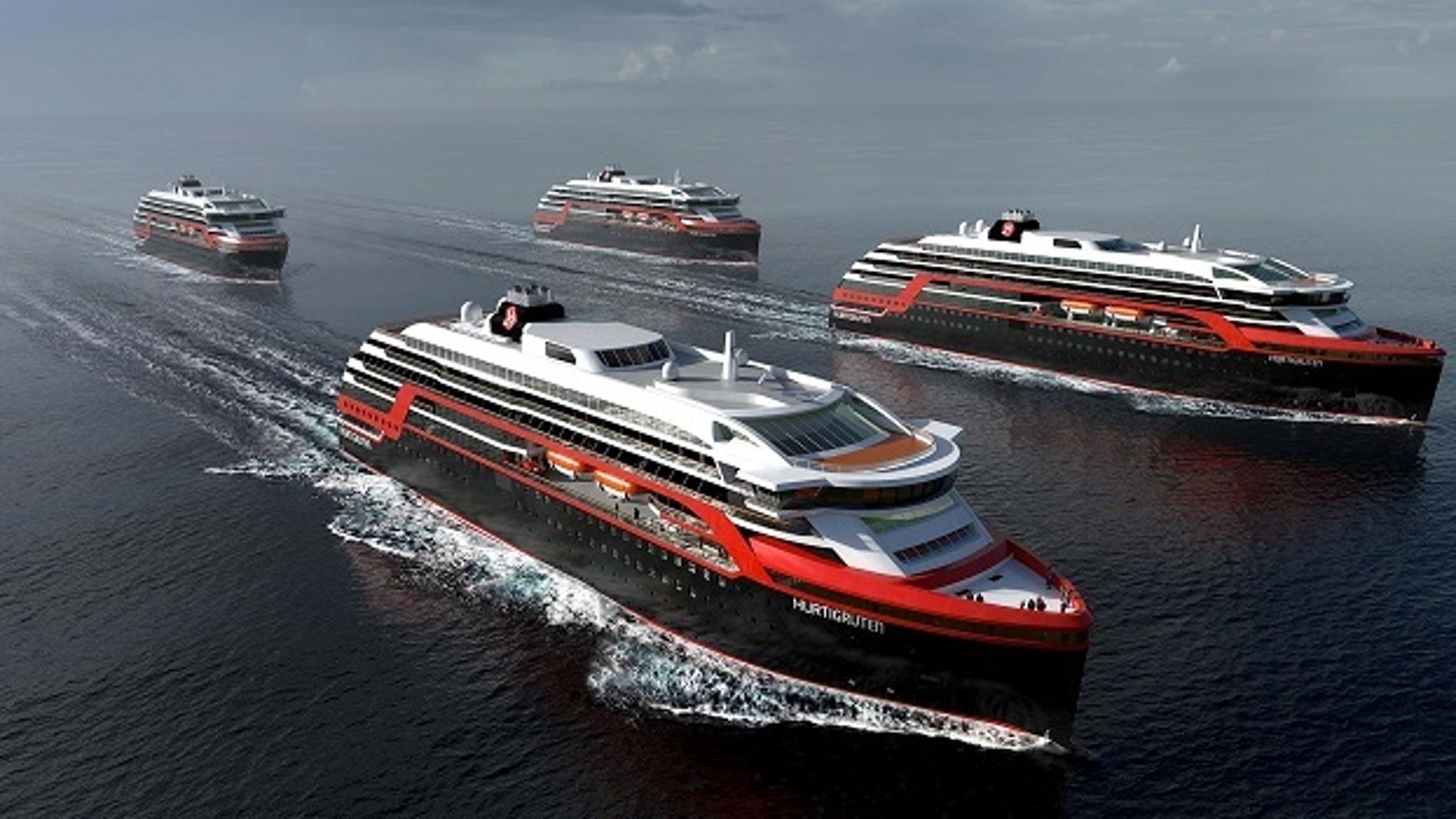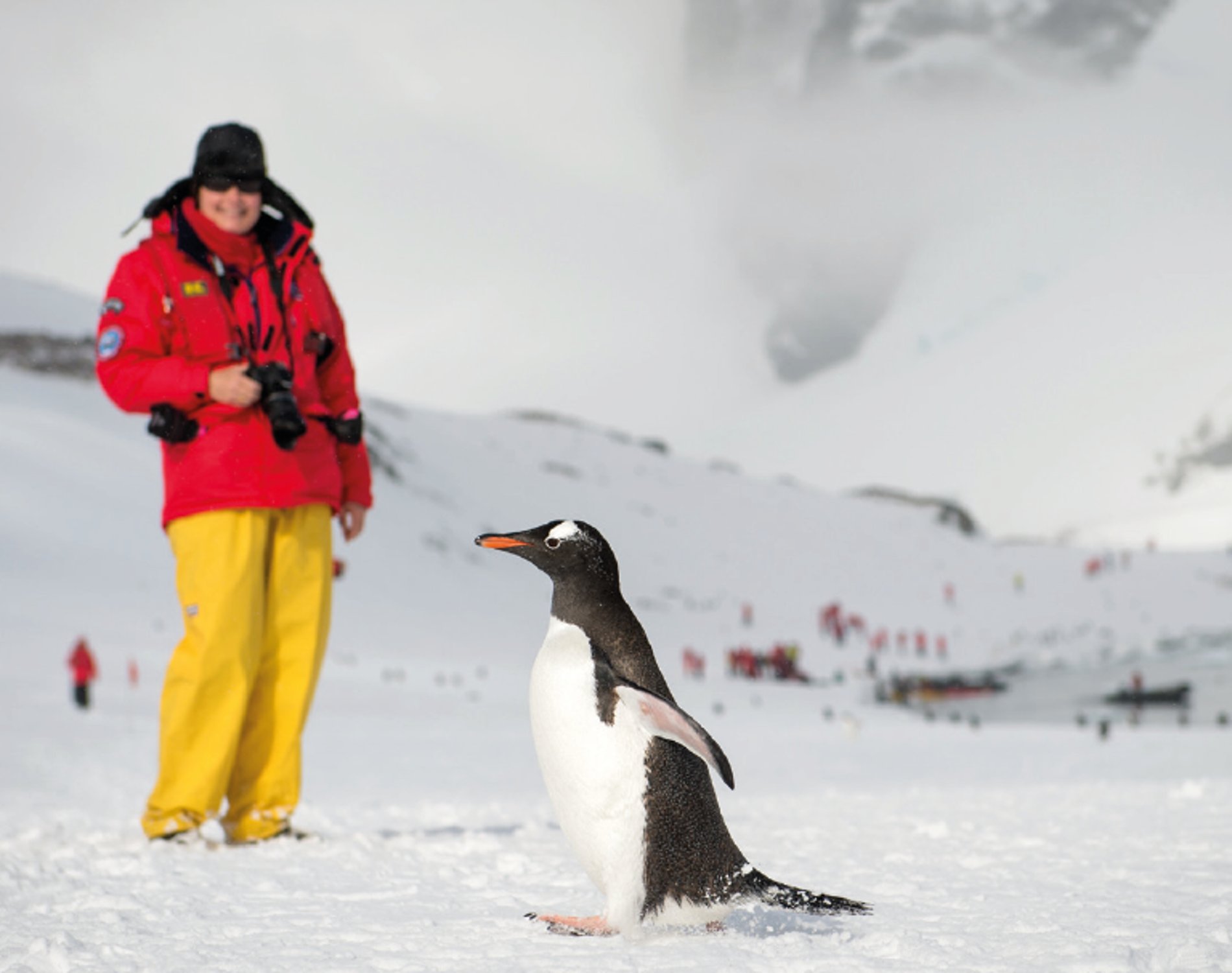 Poseidon Expeditions guest greets a penguin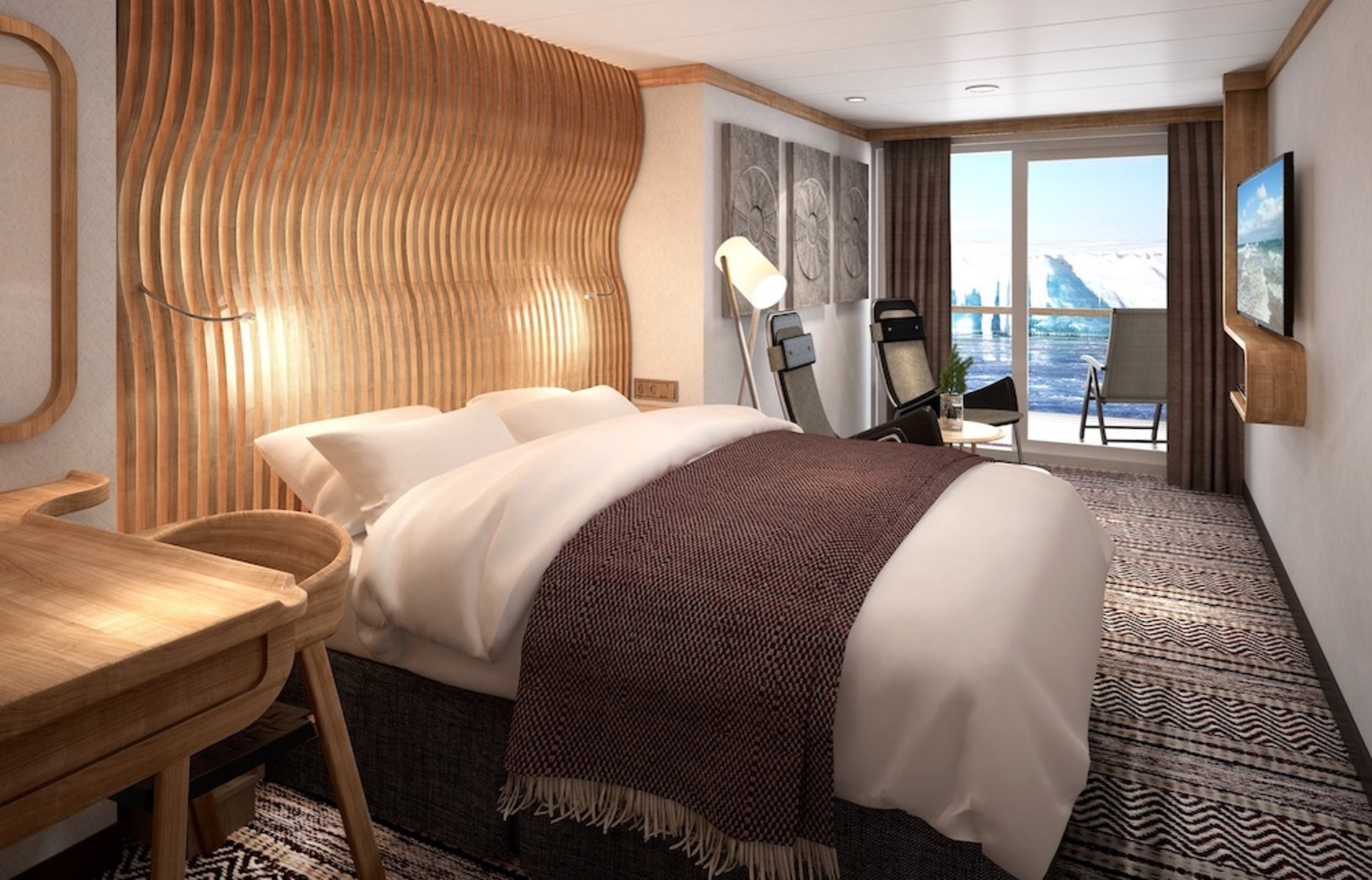 Hurtigruten will operate with half its staterooms unoccupied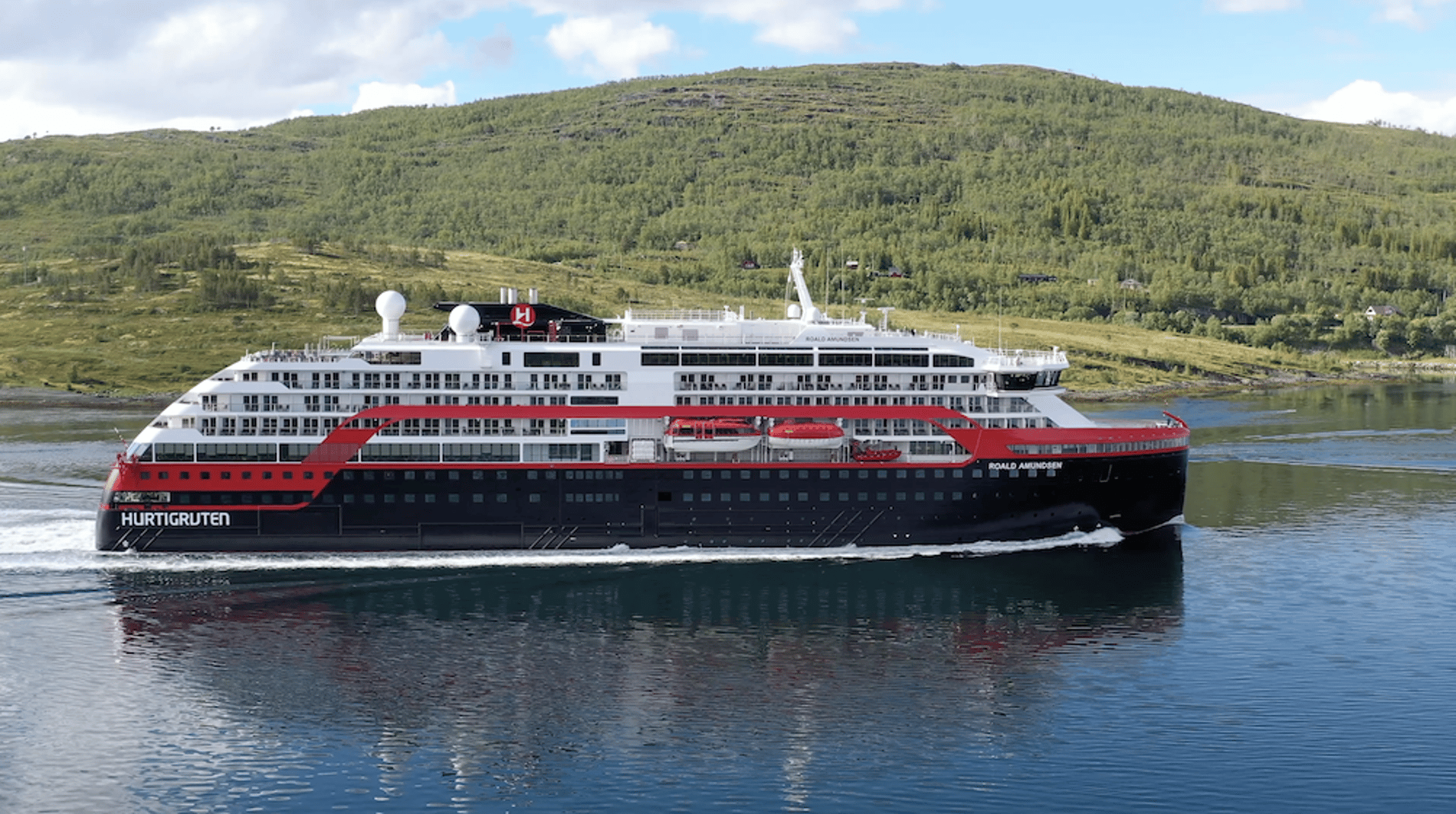 Hurtigruten recently released a list of UK mini sailings on MS Roald Amundsen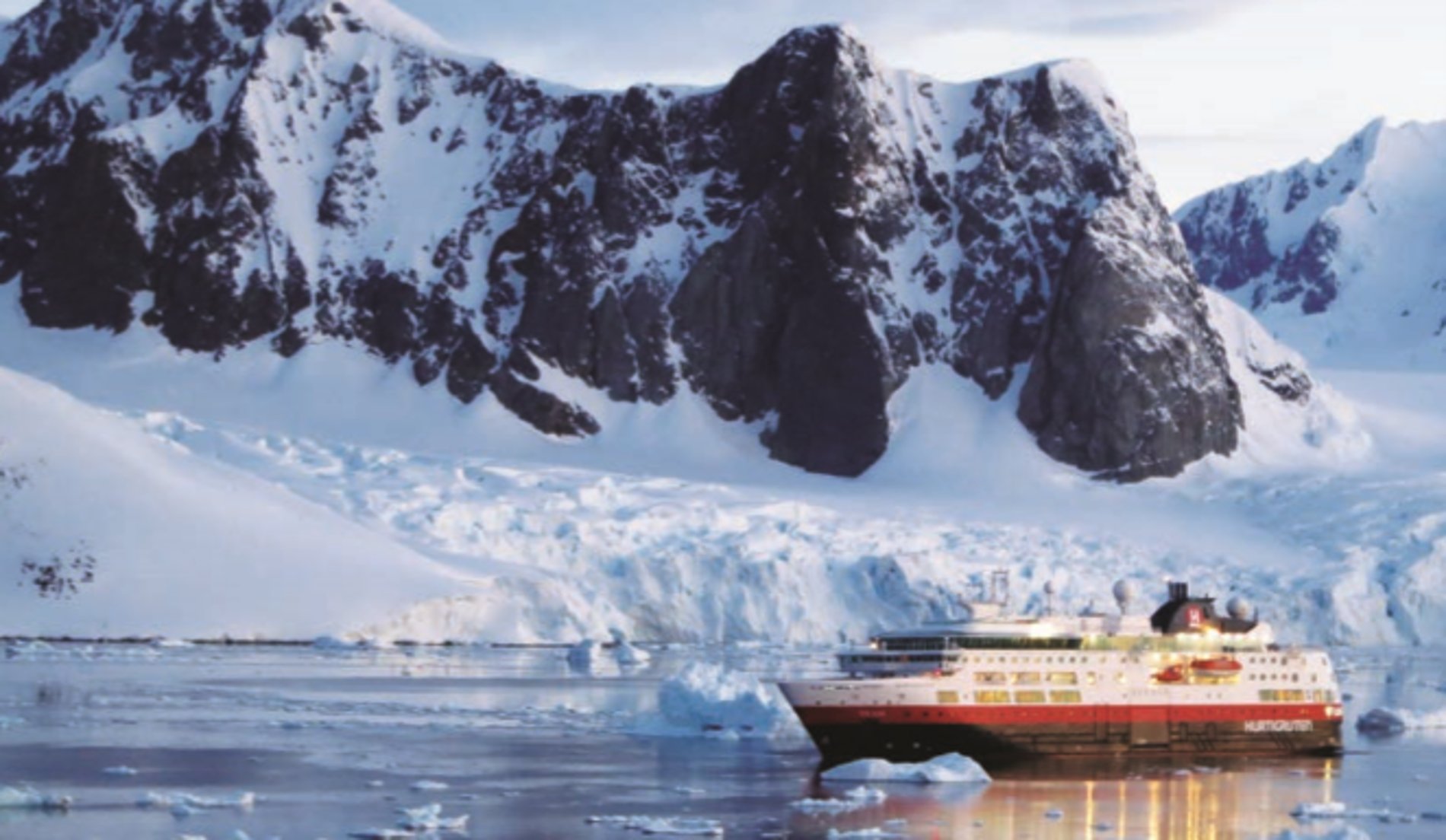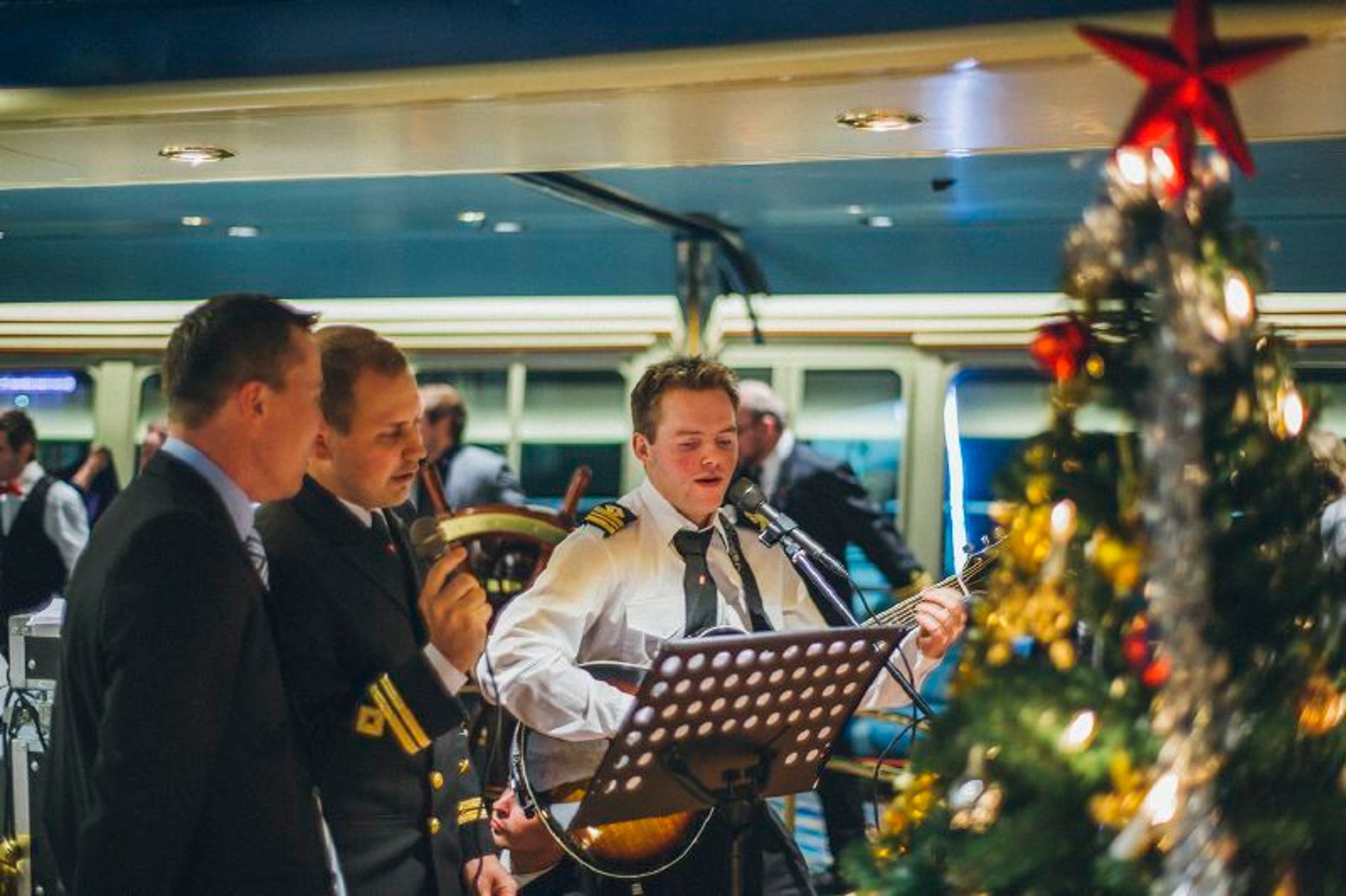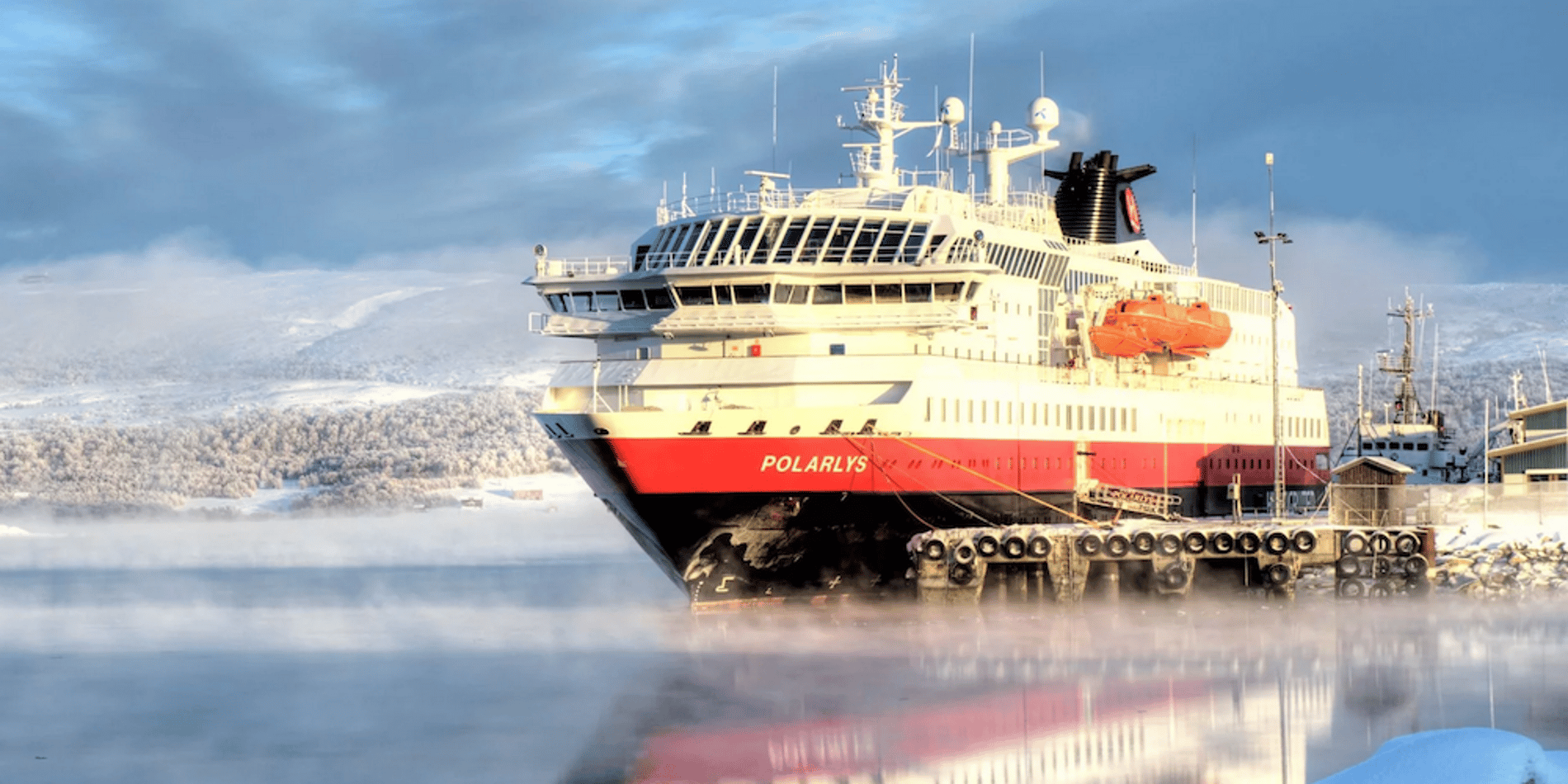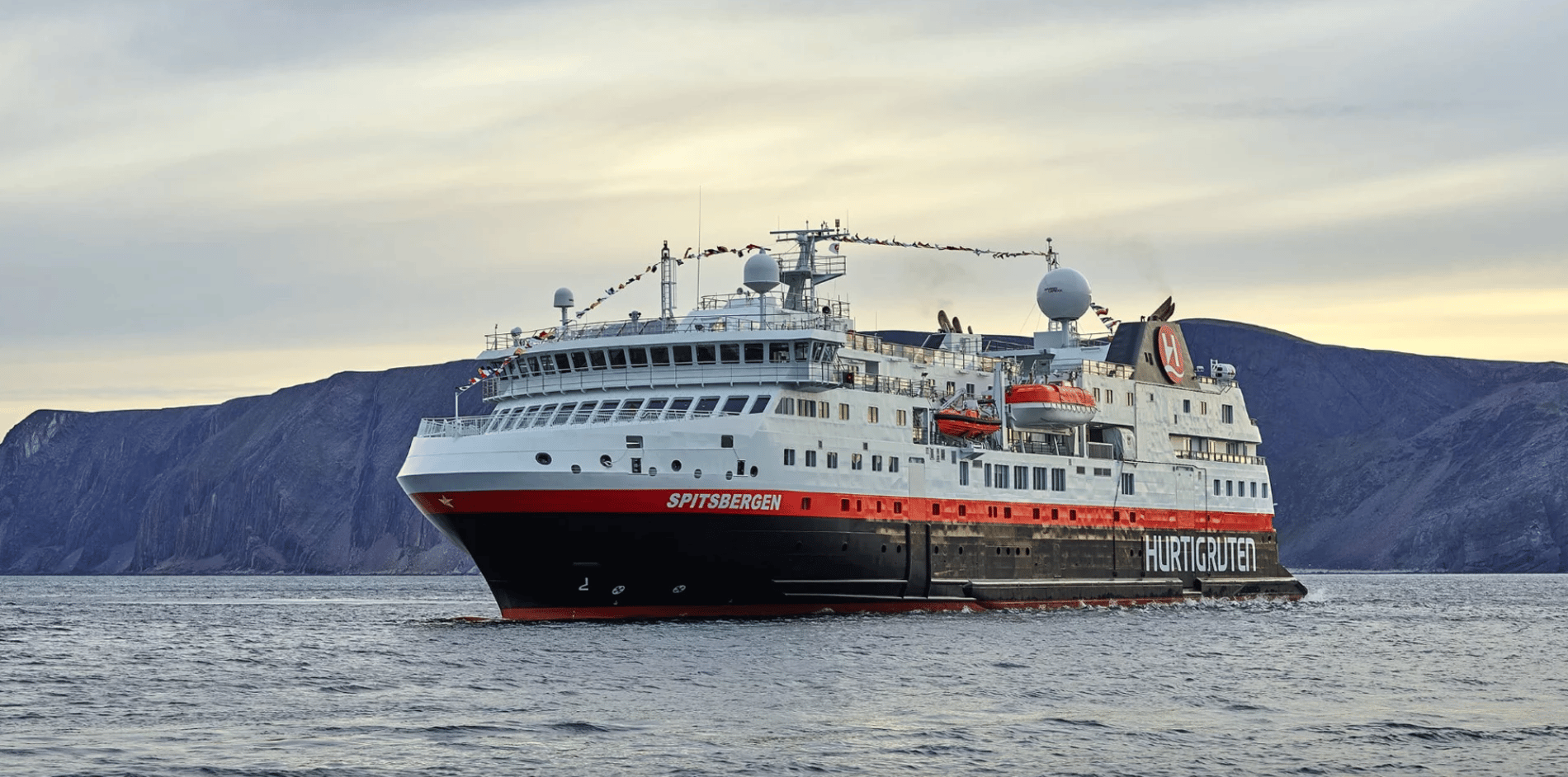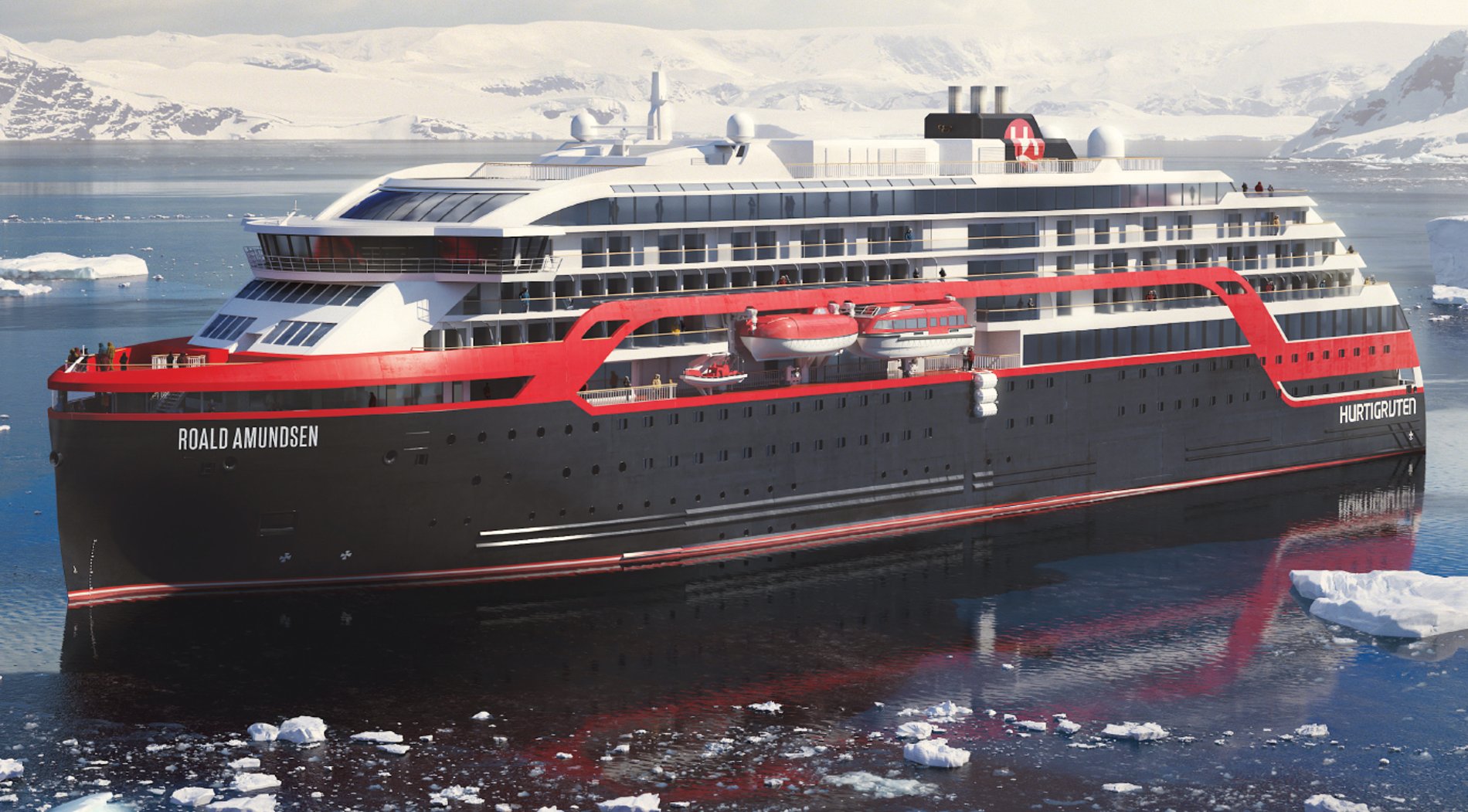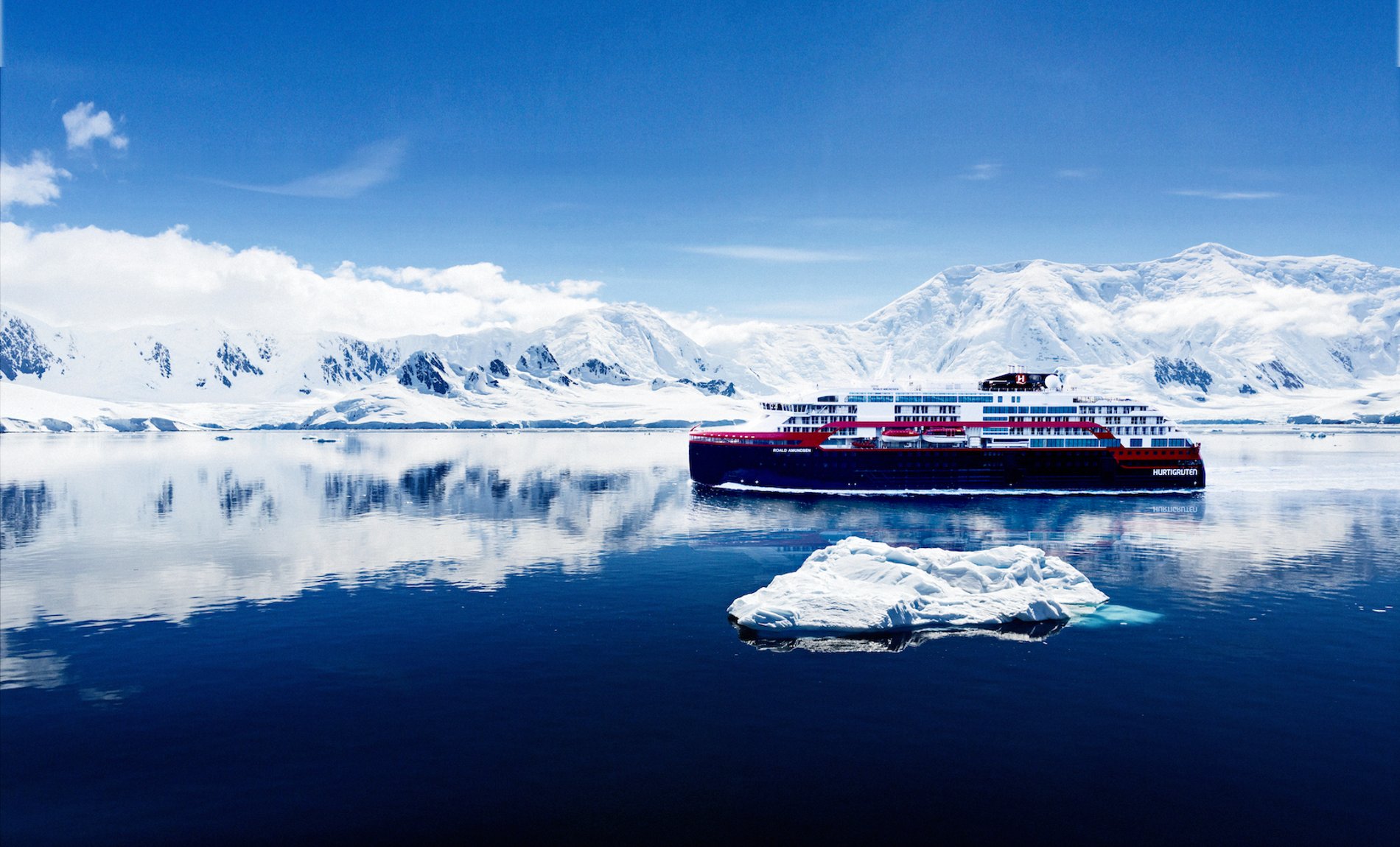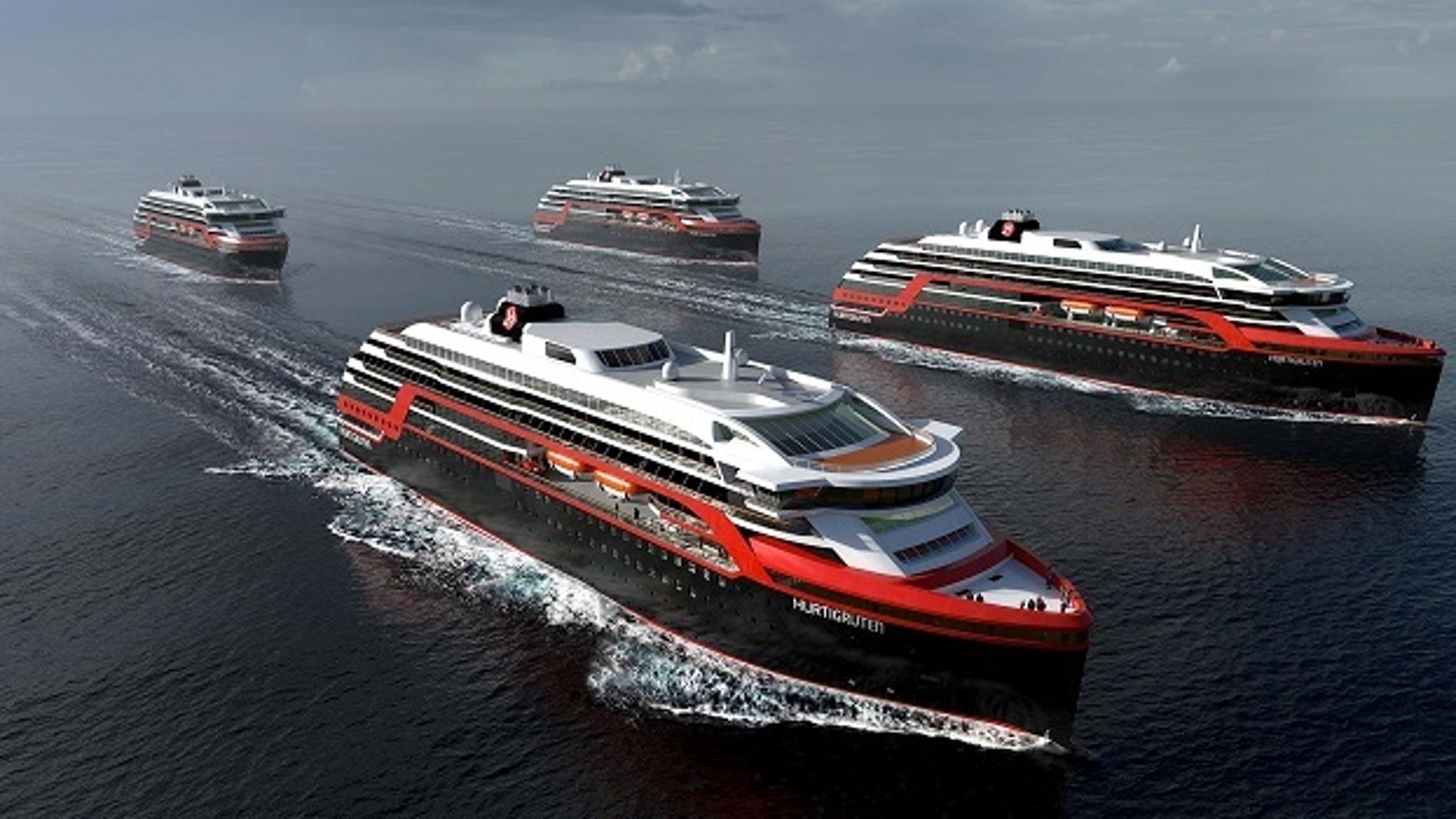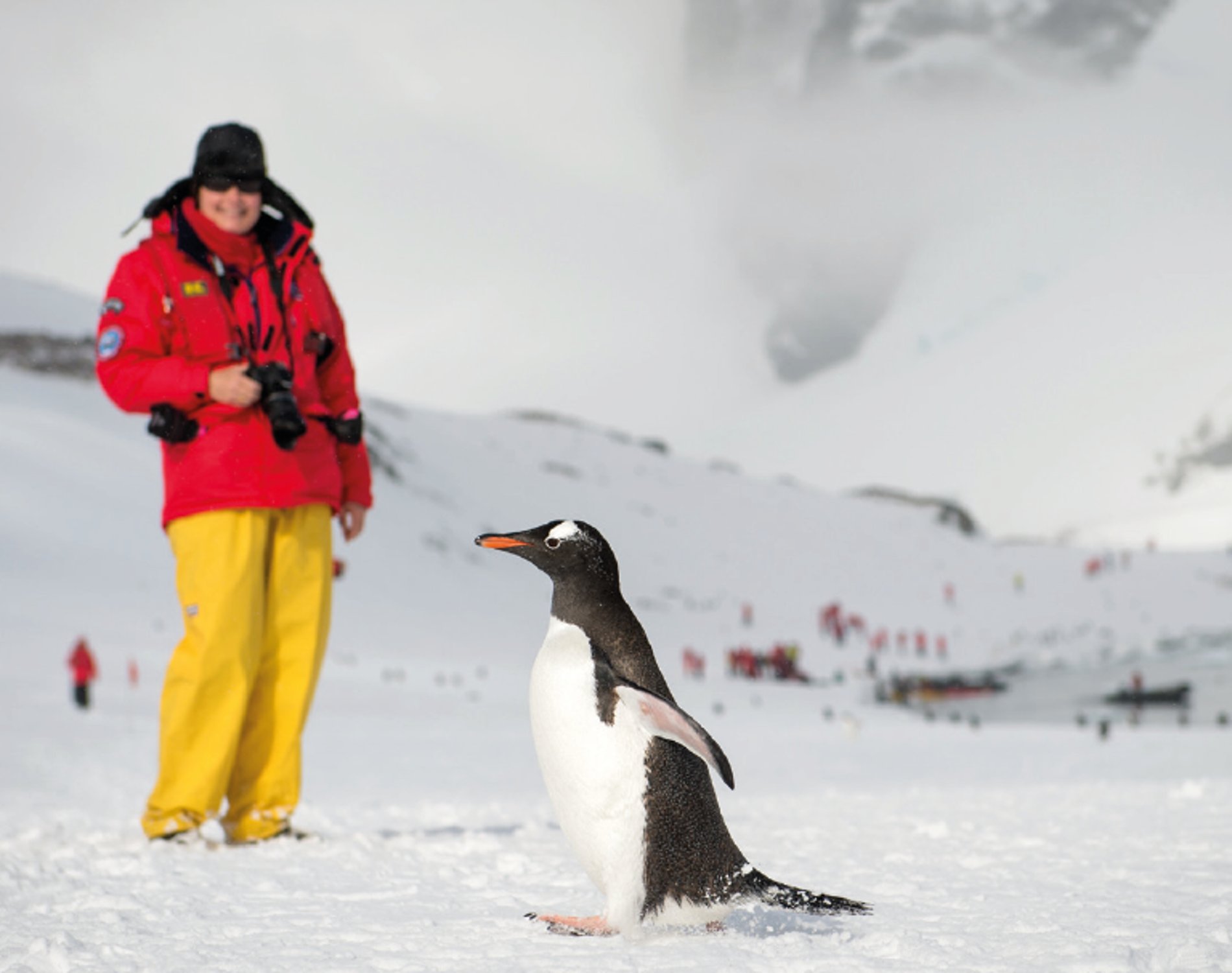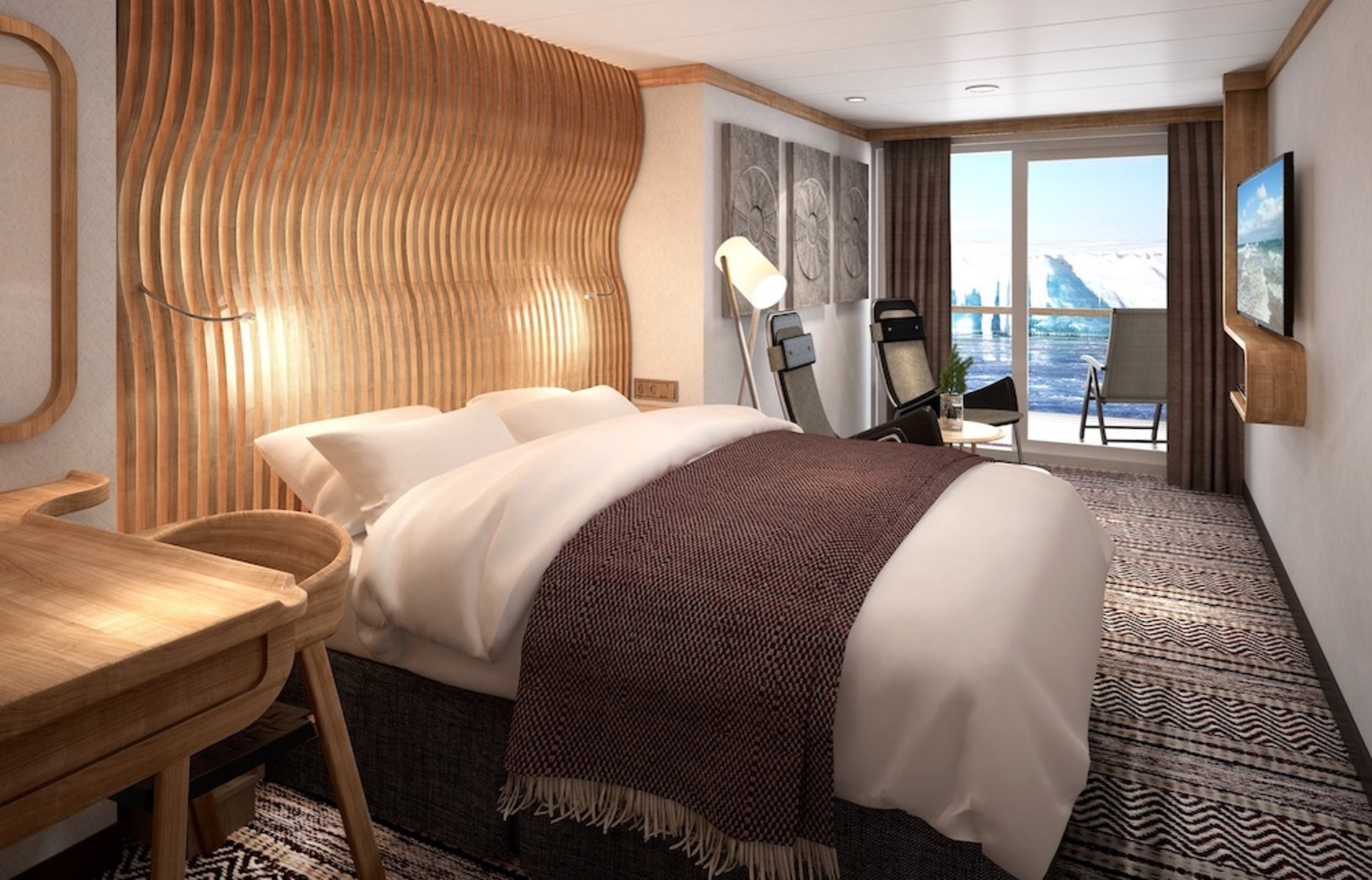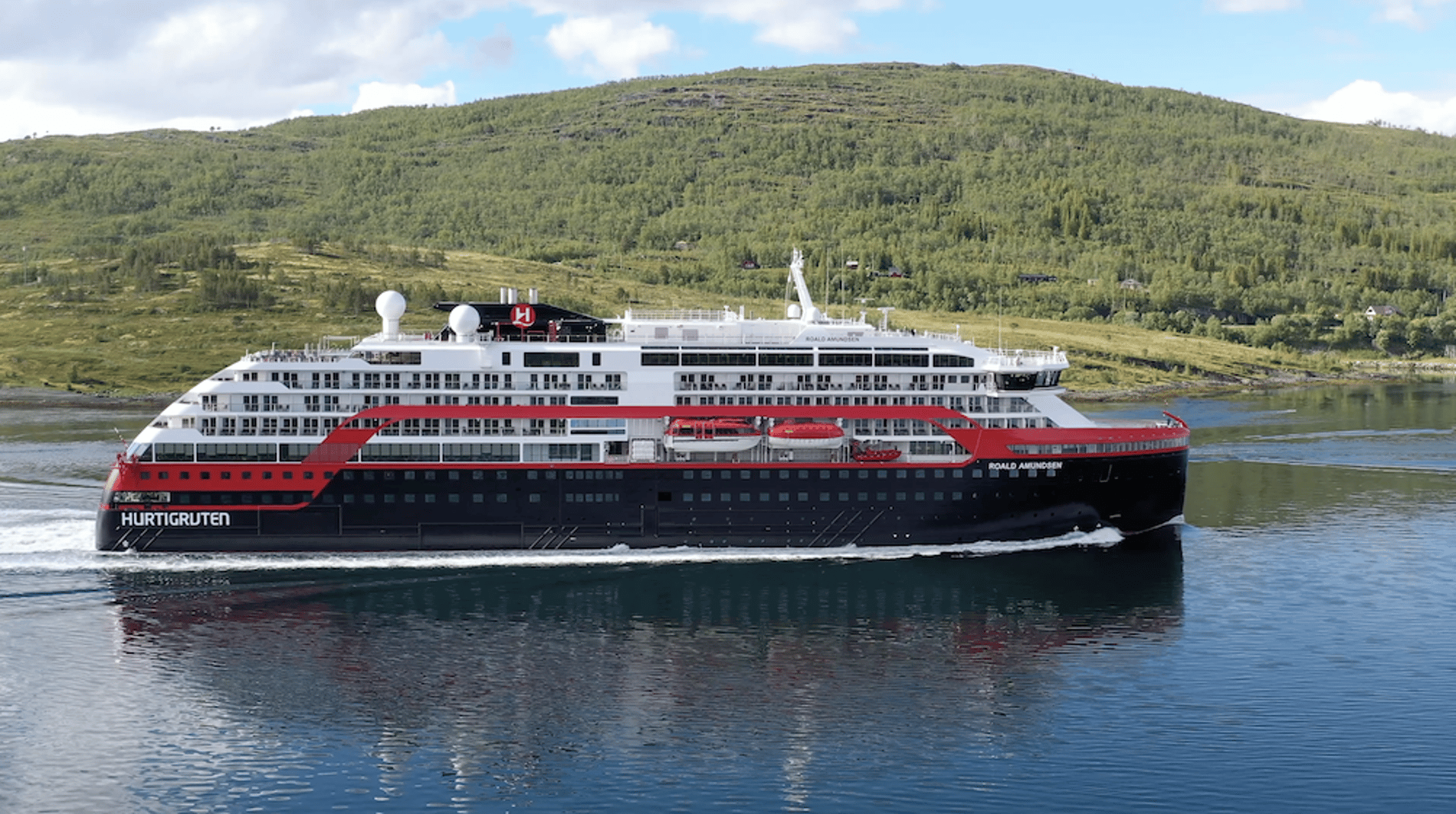 Cruise inclusions
Hurtigruten offers passengers the choice of three travel packages, Basic, Select and Platinum.
Basic
The cheapest option, the Basic package offers accommodation and full board, with dining allocated once on board.
Select
Select includes full board, a choice of dining time, your cabin number, the chance to book an Expedition Suite, complimentary wi-fi and complimentary tea and regular coffee.
Platinum
Full board is included, with a la carte dining whenever you want, alcoholic drinks with dinner, two exclusive shore excursions on 11- and 12-day voyages (one excursion for 6- and 7-day voyages), airport transfers to and from the ship are included in Bergen, Trondheim and Kirkenes. Daily turn down service and a welcome basket on embarkation day.
Unique selling points
Daily departures from Bergen calling at 34 charming ports
Relaxed and informal atmosphere on board
Expedition Teams
Refurbished ships, plus specialist ships for children and 1960s sailings
Norway's Coastal Kitchen using the freshest, locally sourced ingredients
Wide range of up to 90 seasonal excursions, with different activity levels
Direct flights from a choice of nine UK airports for Northern Lights departures Oct-Mar
Hurtigruten's unique Northern Lights Promise for 12-day departures Oct-Mar
Sustainability
Have removed single-use plastic, such as straws and plastic cups, from all our ships; becoming the first cruise line to do so
Have banned the use of polluting and toxic Heavy Fuel Oil (HFO) on our ships and are campaigning for a full international ban
Have invested in cutting-edge hybrid ships that run on clean battery power and liquefied natural gas
Are preparing out ships to use shore-based electrical power at several points along the Norwegian coast
Organise voluntary beach clean-ups for guests and staff, including Young Explorers aged 7 - 13 years
Have installed new propellers on our ships to reduce emissions of CO2 by 2,300 tonnes a year