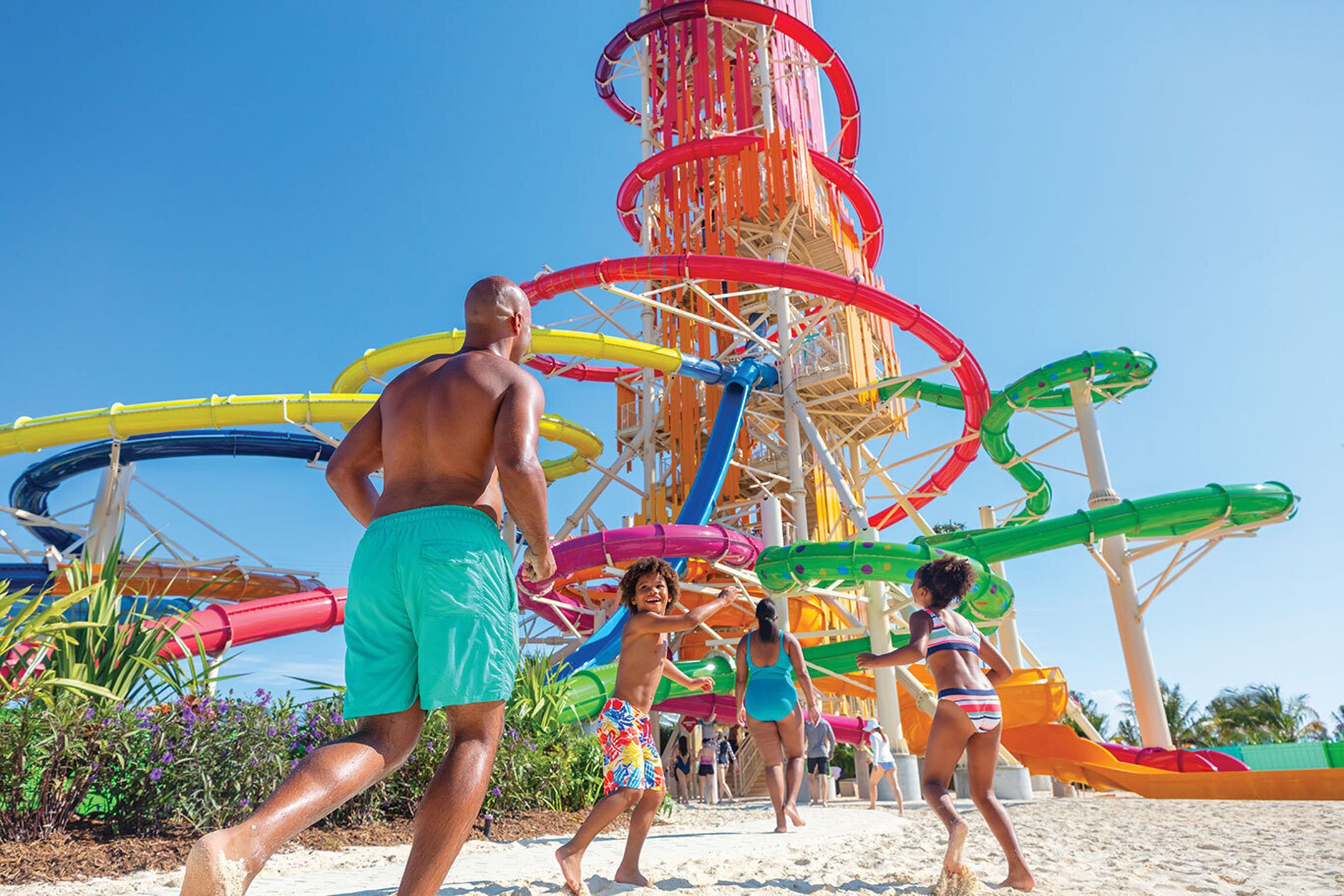 Why choose Royal Caribbean International
The ship becomes the destination on a Royal Caribbean cruise. With countless facilities and entertainment options, passengers of all ages are guaranteed never to get bored during their cruise.
The cruise line operates the most high-tech ships in the industry, featuring unique activities and world-class entertainment. Keen to retain its loyal customer base, Royal offers past guests some of the best perks.
For example, the innovative RipCord by iFly. This incredible skydiving simulator lets guests experience for themselves the pure exhilaration of flying. Feel the wind in your hair and your heart race as you hover up high, suspended by a powerful yet controlled jet of air.
Moreover, the Ice Rink allows passengers to take ice skating lessons, the rink also provides some fantastic ice shows.
Another amazing addition to Royal Caribbean's onboard experience occurs as show time approaches, the boardwalk comes alive with a mesmerising combination of synchronised swimming, high diving acrobatics, trampolining and breathtaking lightshows, with the sky and sea as a backdrop. Two giant screens sit either side of the pool, and the shows are repeated on the Royal Caribbean in-room entertainment system.
The six-tier Crown & Anchor Society programme enables passengers to accumulate points every time they cruise with the line, which will earn them exclusive benefits and privileges.
Royal Caribbean ships also feature a wide variety of accommodation options, from budget-conscious interior cabins to lavish suites.

Cruising with Royal Caribbean
Royal Caribbean is all about doing things bigger and better than what has come before. The cruise line's innovative fleet of colossal ships feature some of the most cutting-edge facilities you'll ever find at sea, from surfing simulators and rock-climbing walls to bumper cars and Broadway-style shows.

The line's fun-filled and carefree style of cruise holiday makes it the ideal choice for families, who could never get bored of the choice of entertainment and activities on offer.

Royal ships are known for boasting a number of industry firsts, with Voyager of the Seas having been the first ship to have an ice rink and rock-climbing wall, while Freedom of the Seas introduced the first FlowRider surf simulator at sea.
In more recent years, Wonder of the Seas broke records for the tallest slide at sea (Wonder Playscape) and Icon of the Seas features the first open free-fall slide at sea, Pressure Drop ­– where you Climb to the top and peek over the edge. Guests will then be face-to-face with an epic near-vertical slide. But the chase of the thrill is stronger than you fear.
Icon of the Seas also features the first family raft at sea, so when the forecast calls for the next-level thrills, gather your whole crew - and your courage - for Hurricane Hunter℠. Guests should hold on tight and keep their eye out as between all the shrieks and laughter, there's a massive drop when they least expect it.
Royal Caribbean International Ships
Who should travel
Royal Caribbean is a hit among families and active cruisers alike, who cannot get enough of the cruise line's state-of-the-art facilities and amazing activities.

From kids-orientated entertainment and enrichment to recreational options that range from surfing to VR-enhanced trampolining, Royal's offering for children is second to none, so whatever age they are, they can find something

Adults are also well-catered for, with a great selection of eateries, bars, spas and shopping on board. Despite the ships being so vast, they rarely feel overcrowded as Royal has done an excellent job of spacing out public areas.

Royal is also well-suited to first-time cruisers, whether they're a family, group of friends or couple looking for a fun and exciting experience.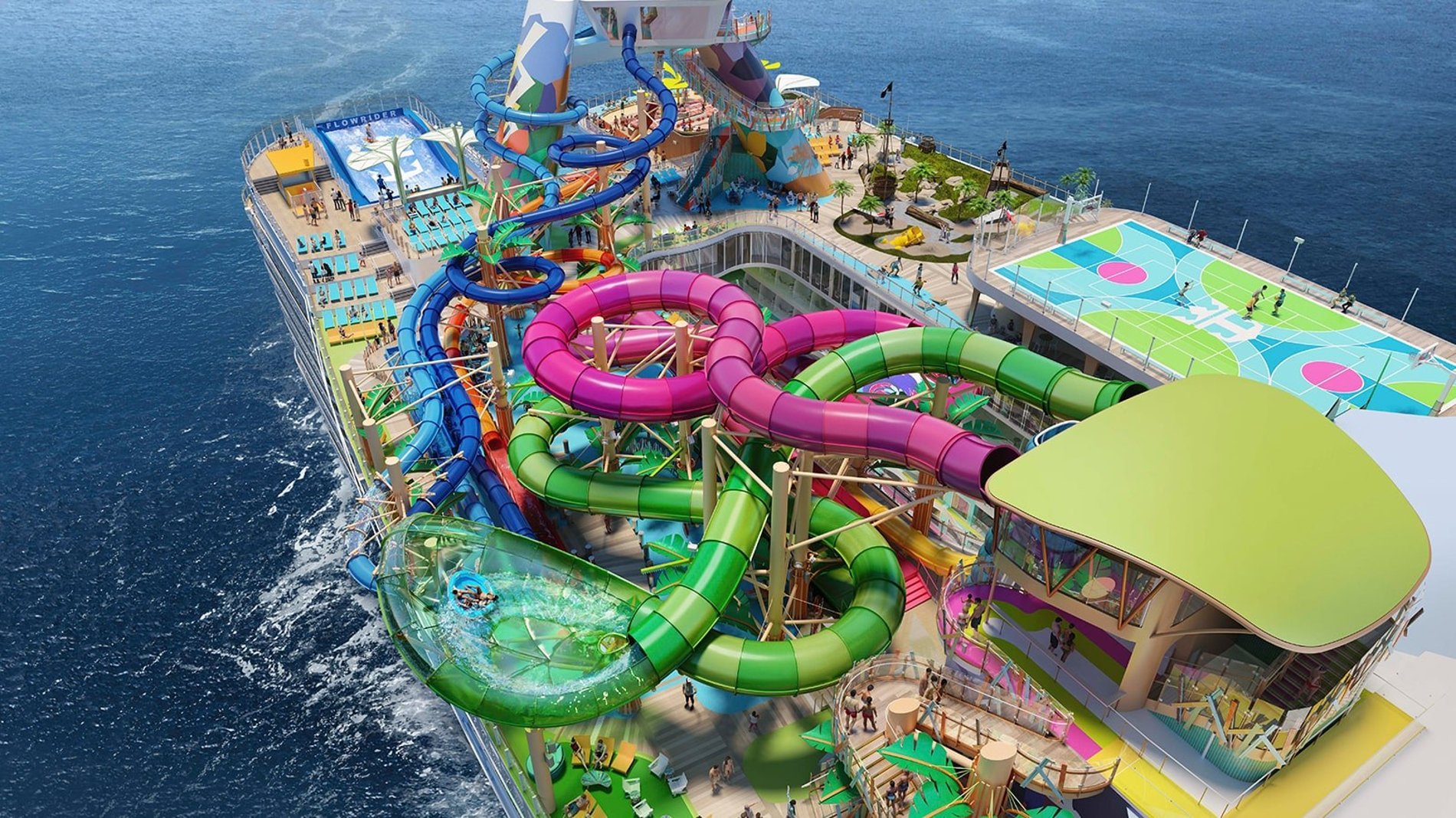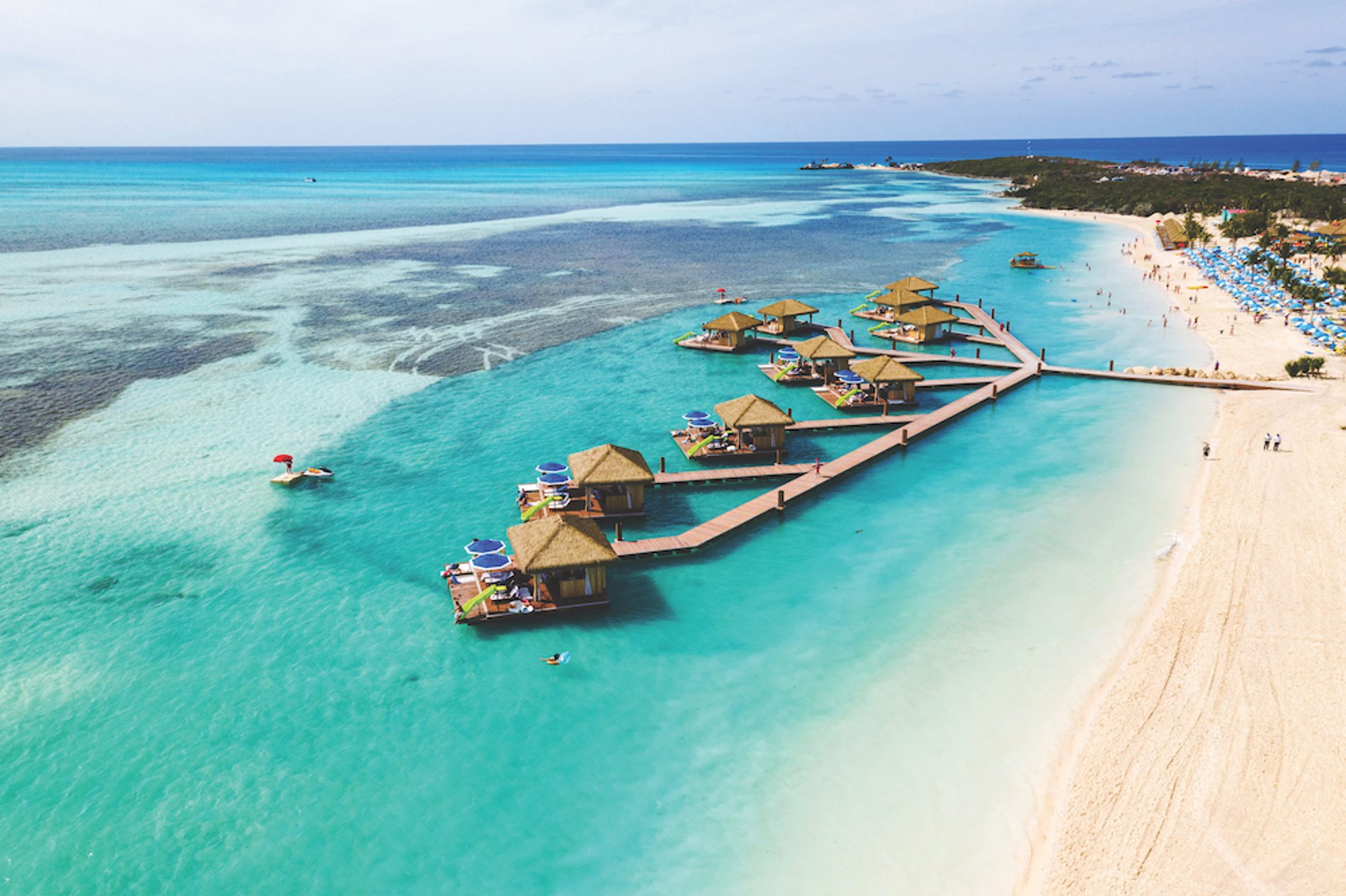 Destinations
Royal Caribbean International sails all the world to more than 300 destinations, including the Caribbean and the Bahamas, Mexico, the Baltics, Northern Europe, the British Isles, the Mediterranean, Alaska, North America, Asia, South Pacific, Australia, New Zealand, the Middle East, Canary Islands, and Central and South America.
Essentially, anywhere in the world you want to explore, Royal Caribbean can take you there.
In fact, the cruise line also boasts it's own private island – Perfect Day at CocoCay. In this island, guests can find beaches, waterslides, several dining options, a freshwater pool and even a helium balloon adventure, a special day out guaranteed.
Dining
Where to start?
Royal Caribbean divides it's dining options into three.
The first is speciality dining, which is a great choice for a special occasion or celebrating with friends.
Stand-out speciality dining options include Giovanni's Italian Kitchen, where guests can enjoy the freshest ingredients and be transported to one of Italy's buzzing squares.
Another must-try option is the Chef's Table, where guests can be completely involved in the cooking process and learn something new along the way.
The second dining option is casual dining, so this includes grab-and-go options for quick bites that don't compromise of flavour or quality.
The last style of dining is to dine in. Guests can enjoy all their cruise favourites delivered to their door – think mimosas in bed.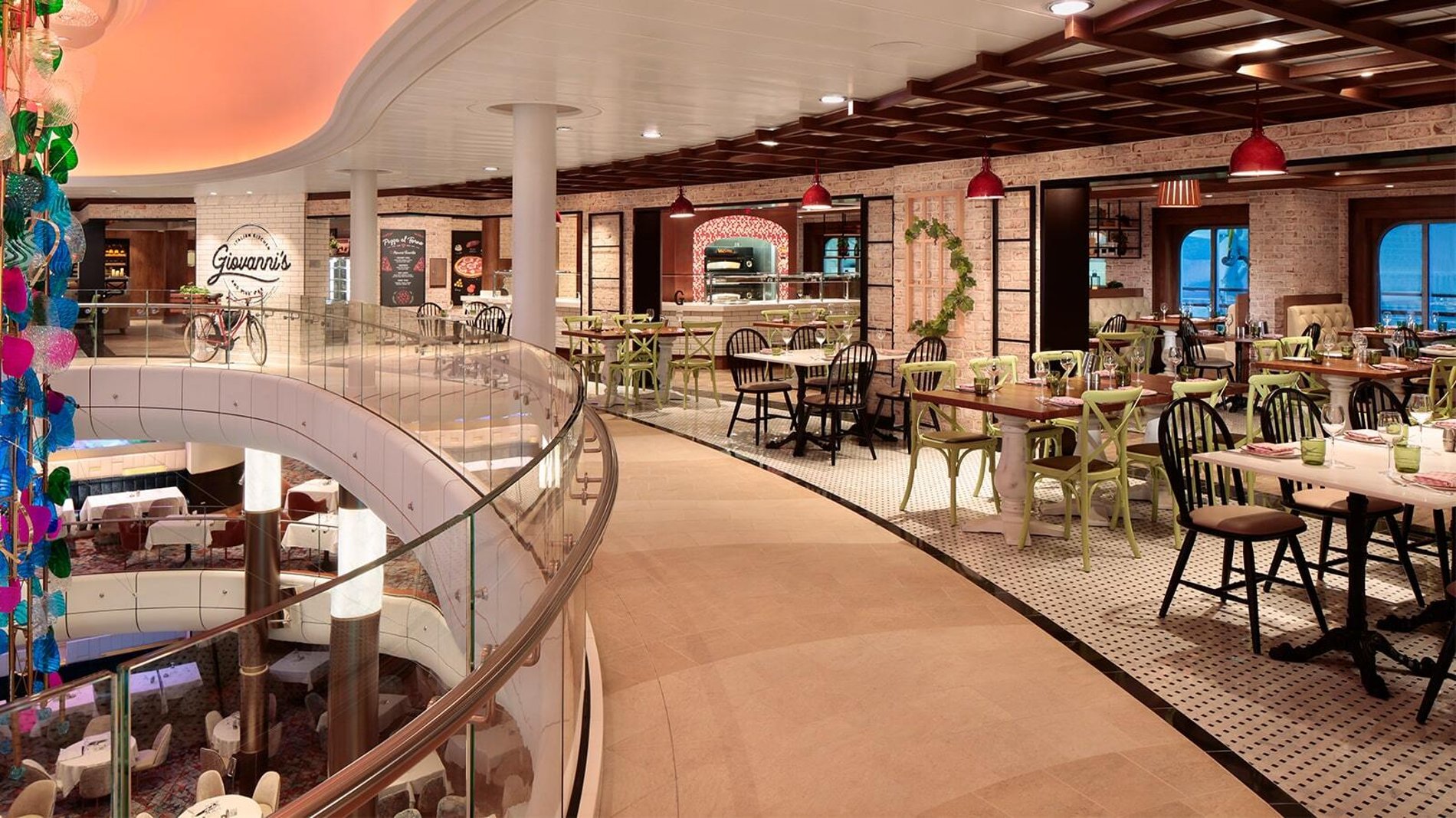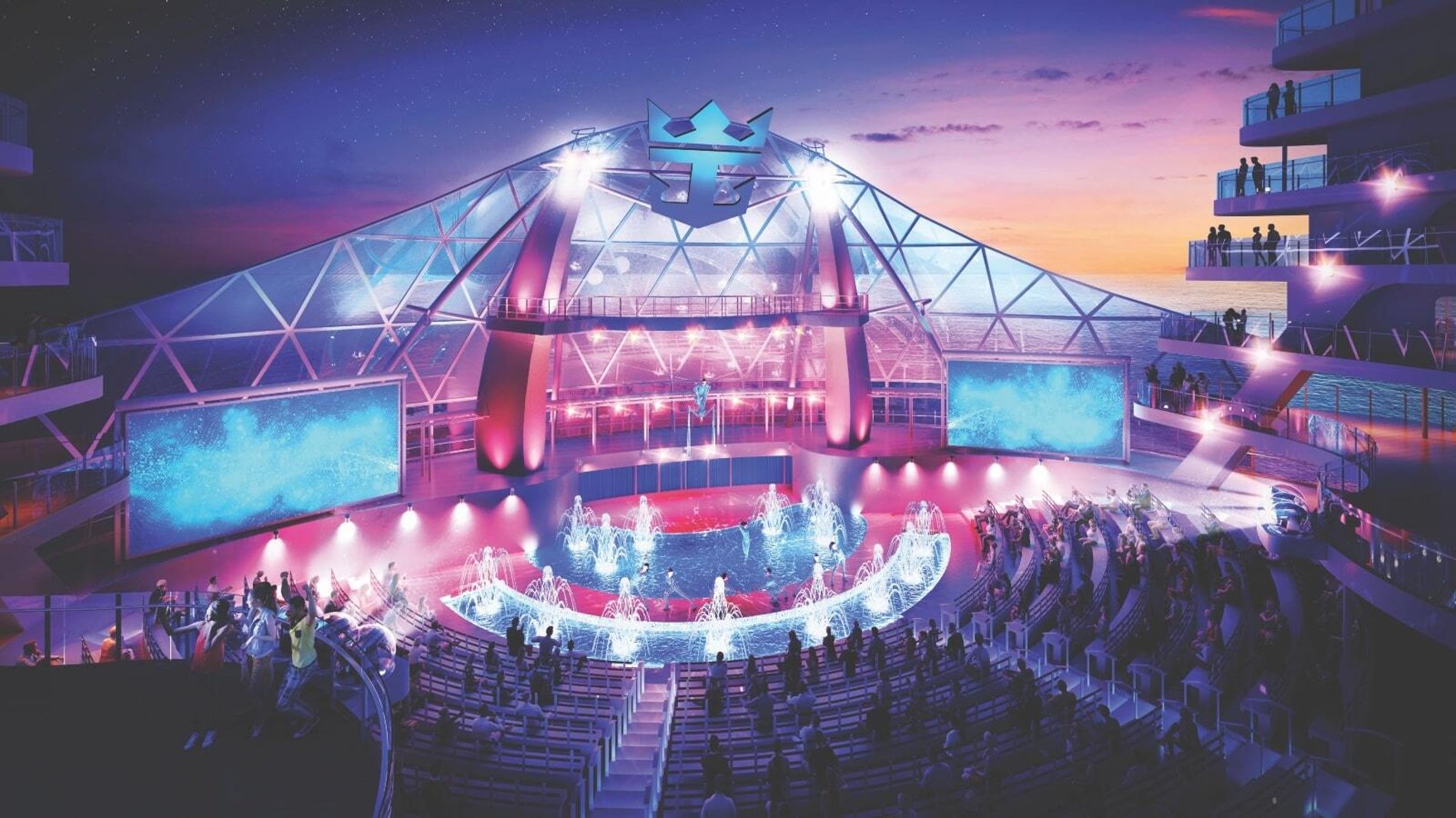 Inclusions
There is plenty included with Royal Caribbean. Guests can rest easy as full-board with all meals included – so whether guests want to opt for the buffet, snack bar or a themed restaurant, they are all included (as long as they are not speciality dining).
Royal Caribbean is known for it's jaw-dropping entertainment, so it comes as no suprise that entertainment, including West End-style productions in the ships' theatres, parades, bars, live music and nightclubs, is included.
To keep up any fitness regimes, the fitness centre is included in the price.
Of course, the amazing activities onboard are all included – so whether the massive waterslide, is on the top of passengers to-do list, they can rest easy knowing it's included.