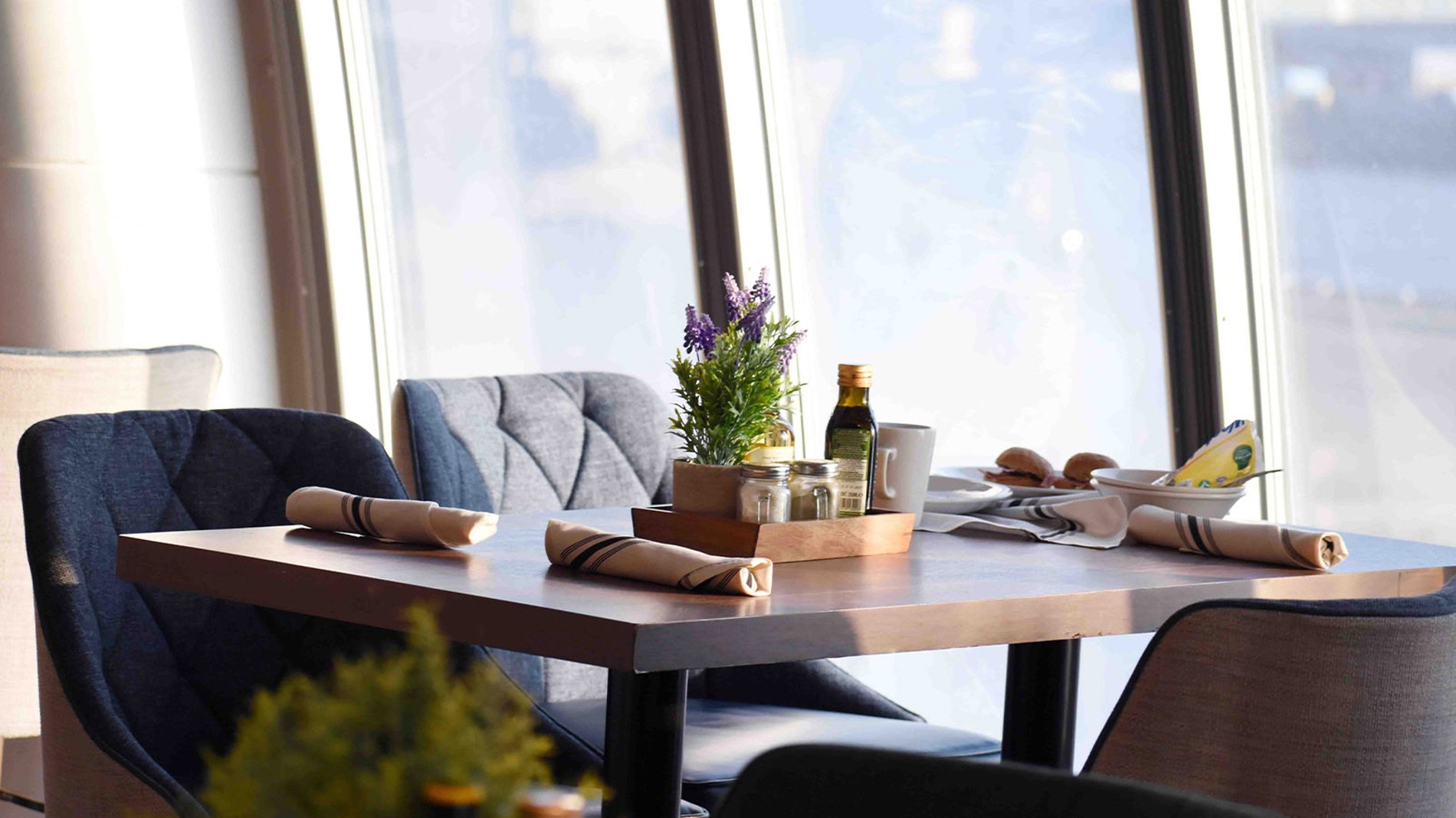 Why choose Ambassador Cruise Line
Ambassador Cruise Line delivers distinguished cuisine, fascinating voyages on a classic cruise ship, great entertainment, like-minded guests and treasured destinations. The company provides a seamless, authentic, and enriching cruise experience.
Ambassador offers a wide range of itineraries. Its carefully curated no-fly programme of 33 inaugural year sailings will visit a total of 88 different ports. Featured destinations include the British Isles, the Norwegian Fjords, the Baltics and St Petersburg, Greenland, the Arctic and Iceland, plus several short break cruises.
For the winter months, a range of exploration style voyages will sail to the Canaries, Cuba, the Caribbean, Cape Verde and Scandinavia.
Ambassador Cruise Line's smaller to mid-sized classic cruise ships offer a higher space to guest ratio, making cruising more relaxed and will provide guests with reassurance.

Cruising with Ambassador Line

Ambassador Cruise Line hopes guests will forge long-lasting friendships at sea and create a real community at sea. Ambassador cruises are adult-focused and age-inclusive but primarily aimed at the 50-plus market. However, it will run a number of multi-generation cruises over the summer holidays so grandparents, parents and children will all be able to holiday together.
With an emphasis on no gimmicks onboard, the focus onboard is distinguished cuisine, enrichment and great entertainment.
The first vessel to set sail is Ambience. Ambience's inaugural voyage was a short break cruise to Hamburg.
Ambassador is proud of the space afforded to cruise passengers onboard. The ship has a capacity for 2,000 passengers but the line will only carry 1,400.
Ambition cruise ship will enter service in the summer of 2023 and will initially sail around the UK. She will carry up to 1,200 guests in 714 cabins.

Who should travel
Ambassador Cruise Line is largely focused on cruises for those in their 50s and above. That being said, nobody is excluded. Everyone is welcome - from groups and couples, to solo adventurers and families. A warm welcome is guaranteed!
In fact, Ambassador is looking to boost the solo travel market, with 89 cabins dedicated to solo cruisers and split over five different categories. Ambassador take pride in providing the perfect cruises for singles over 60.
Families will be able to join the multi-generation Ambassador cruises, while couples will find all the cruise experience they can handle. Basically, Ambassador appeals to everyone from all age groups!
Destinations
Ambassador Cruises will take you across the globe. From Baltic Treasures to the Black Sea and the Mediterranean, with itineraries including British Isles Discovery, Festive Markets, Fjordland Cruises, Iceland, Greenland and Canada, Northern Lights and Winter Escapes.
Fancy a global jaunt? Ambassador can also offer trips to New Zealand and South Africa. Not to mention Singapore, the Faroe Isles and Northern Africa. You'll see a huge portion of the world from the comfort of an Ambassador cruise ship.
Dining
As for Ambassador Cruise Line food, well, where to begin? The experience to be had is sublime.
Breakfast and lunch are generally served on an open seating basis, with dinner being offered in two sittings - which can be requested when booking your cruise.
Ambience also offers a selection of speciality dining restaurants. There's Saffron, providing a journey into Indian gastronomy, alongside Sea & Grass - offering a choice of prime Dry Aged cuts.
Then there's Chef's Table - the ultimate onboard culinary experience consisting of a VIP multi-course dining experience, specially created and hosted by the Executive Chef. Not enough for you?
The onboard buffet is the best place to transform from passenger into gross tonnage.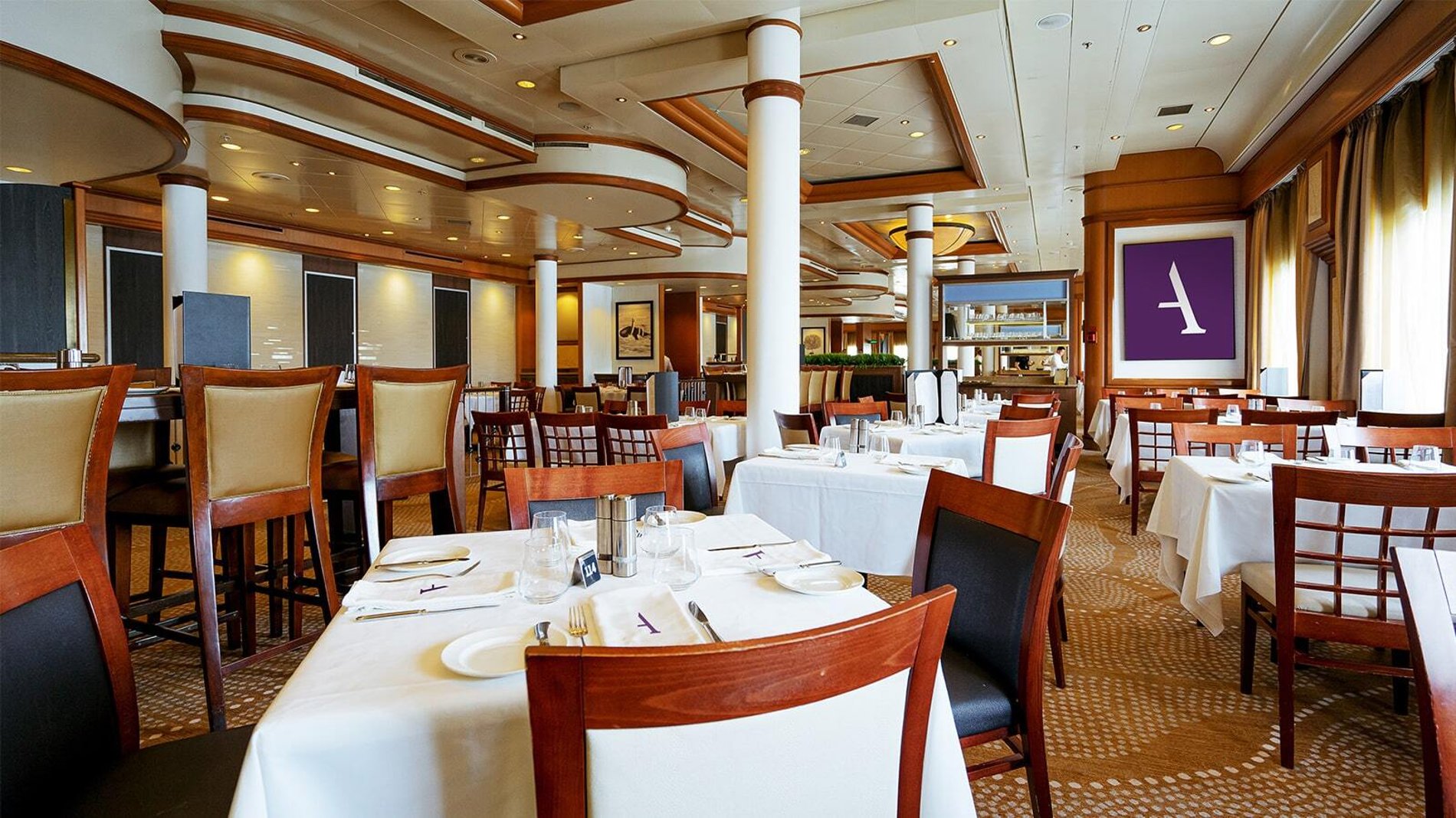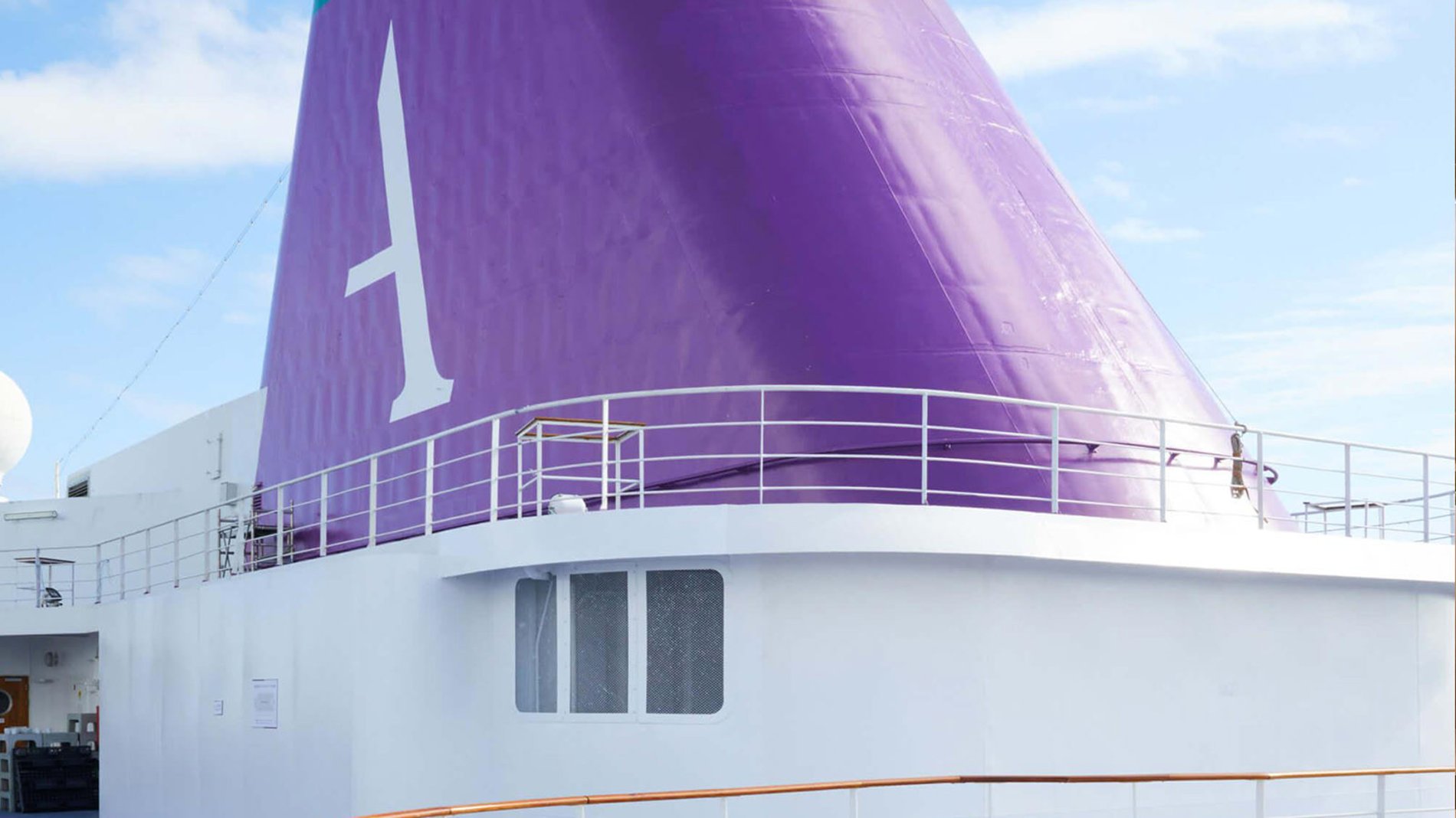 Inclusions
So, what does your Ambassador package get you?
Besides flexible cancellation policies, accommodation and full board cuisine (breakfast, lunch, afternoon tea, dinner), you can also look forward to a Captain's Welcome and farewell cocktail party, alongside lectures from informative guest speakers.
A wide range of entertainment is also included, covering evening shows, plays, cabarets, live music & classical interludes.
Then there are the daytime activities - quizzes, dance classes and outside deck games - and access to a range of fitness, dance and wellness classes.
You can also look forward to use of the gym, swimming pools, spa and hot tubs.