Search for your ideal Cruise
Seabourn
Wave Awards winner: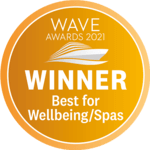 Seabourn is one of the world's most luxurious cruise lines, a six-star operation headquartered in Seattle, USA. The cruise line champions small-ship sailing, raising the bar in 2009 with the launch of 458-passenger Seabourn Odyssey, and again in 2010 and 2011 with the launch of Odyssey's near-identical twin sisters, Seabourn Sojourn and Seabourn Quest. Expanding its offering, 2016 saw the delivery of 600-passengers Seabourn Encore, with her twin Seabourn Ovation delivered in 2018. Ships are state-of-the-art floating hotels, with ocean-front suites and the ability to cruise into small and exclusive ports all over the world. Seabourn is famous for its luxury Alaska cruises, sailing out of Seattle and Vancouver, and is set to make its first foray into luxury expedition cruising in 2021 – with the launch of brand-new ship, Seabourn Venture.
Why choose this cruise line?
Sailing with Seabourn is an ultra-luxurious affair, from its elegant interiors, large cabins, ocean-view suites and pristine public spaces through to its facilities like spas, wellness centres, libraries, card rooms, not to mention smiling suite stewards on hand to offer champagne and canapes, draw you a bath and assist with any special requests. Seabourn is also one of the few cruise lines to be a member of Chaîne des Rôtisseurs, one of the world's most prestigious gastronomic societies. Dining on board is all-included and guests can choose from the likes of sushi, two lavish buffets (one al fresco), a gourmet tasting experience and the speciality The Grill by Thomas Keller. The cruise line is also the official partner of Unesco, working with them to promote sustainable tourism and take passengers deeper into destinations. Seabourn has more than 470 Unesco tours in more than 70 countries, making it the perfect cruise line for landscape and history lovers.

find your perfect cruise
Cruising with Seabourn
Seabourn offers a six-star cruise experience, from the décor, interiors and facilities of its ships and the all-inclusive dining offering, through to tailored excursions and the exclusive destinations it sails. The style of cruising is very much about relaxation, destination immersion and indulgence, and passengers should expect a calm sailing where days are spent on land, relaxing in the spa, playing cards or listening to a guest lecturer – so don't expect raucous entertainment and children's zones. All food and drink, including fine wines with meals, is included in the fare, and passengers can choose from sushi through to prime cuts of meat at The Grill by Thomas Keller – Seabourn's most famed culinary partnership. Despite being destination and relaxation focused, Seabourn still offers great entertainment, with a casino and small on-board theatres showcasing productions like Seabourn's exclusive 'An Evening with Tim Rice'.
Who should travel with Seabourn
Seabourn attracts a sophisticated, mature and discerning clientele, with its high prices and level of luxury of its ships and experience. The cruise line best suits those looking for a superlative cruise experience, who want a near all-inclusive offering and the feeling of sailing in an elegant, modern floating hotel. Most passengers are in their 50s and above and you'll find lots of retired couples on board and friends travelling together. With this in mind, the atmosphere on board is calm, relaxed and focused on relaxation and enjoying the destination. Teens and children are welcomed on board, though bear in mind Seabourn doesn't have any children's programmes, and the cruise line often runs deals aimed at solo travellers.
Adventure Cruising with Seabourn Venture
Launching in December 2021 will be Seabourn's ultra-luxury PC6 Ice-class expedition cruise ship, Seabourn Venture. Seabourn Venture is a new ship built to experience the very best in expedition cruising to its intrepid travellers. Guests onboard have the opportunity for experiences only rarely offered with Venture's two submarines, 24 zodiacs and a fleet of kayaks allowing guests to explore like never before. With itineraries ranging from the Arctic North to the Antarctic, explorations of the Amazon and South Pacific Islands, this is an experience not to be missed.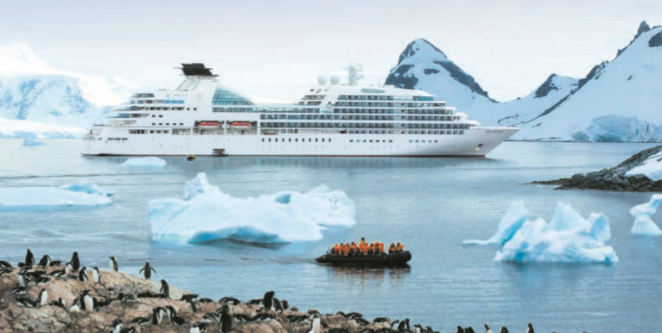 Seabourn Quest takes you close to the wildlife by Zodiac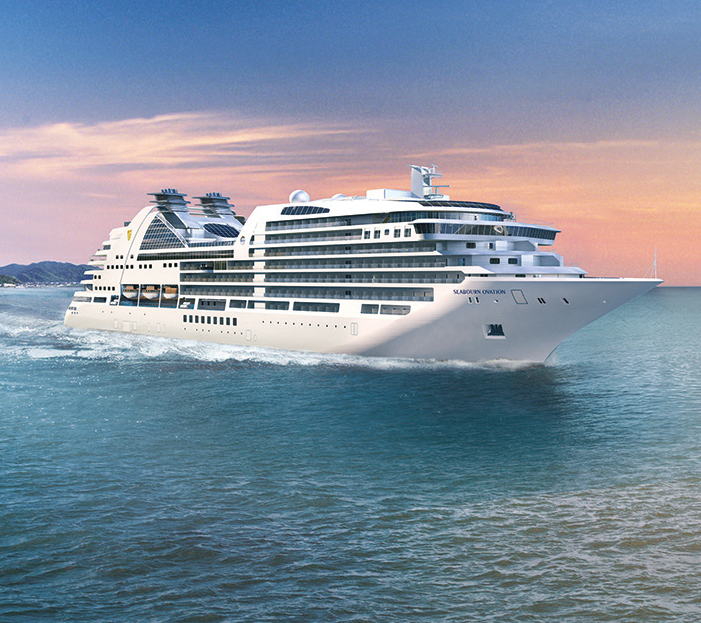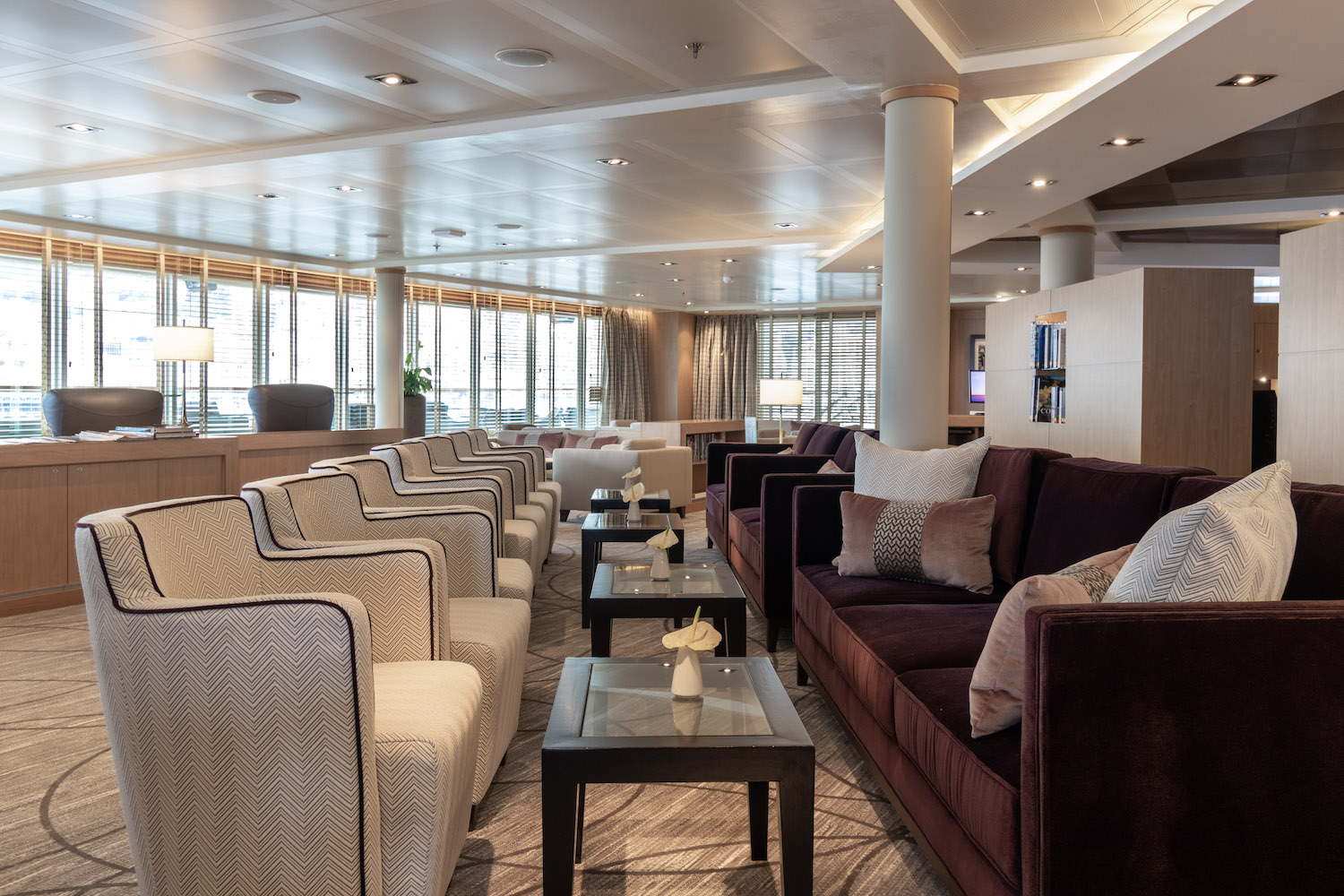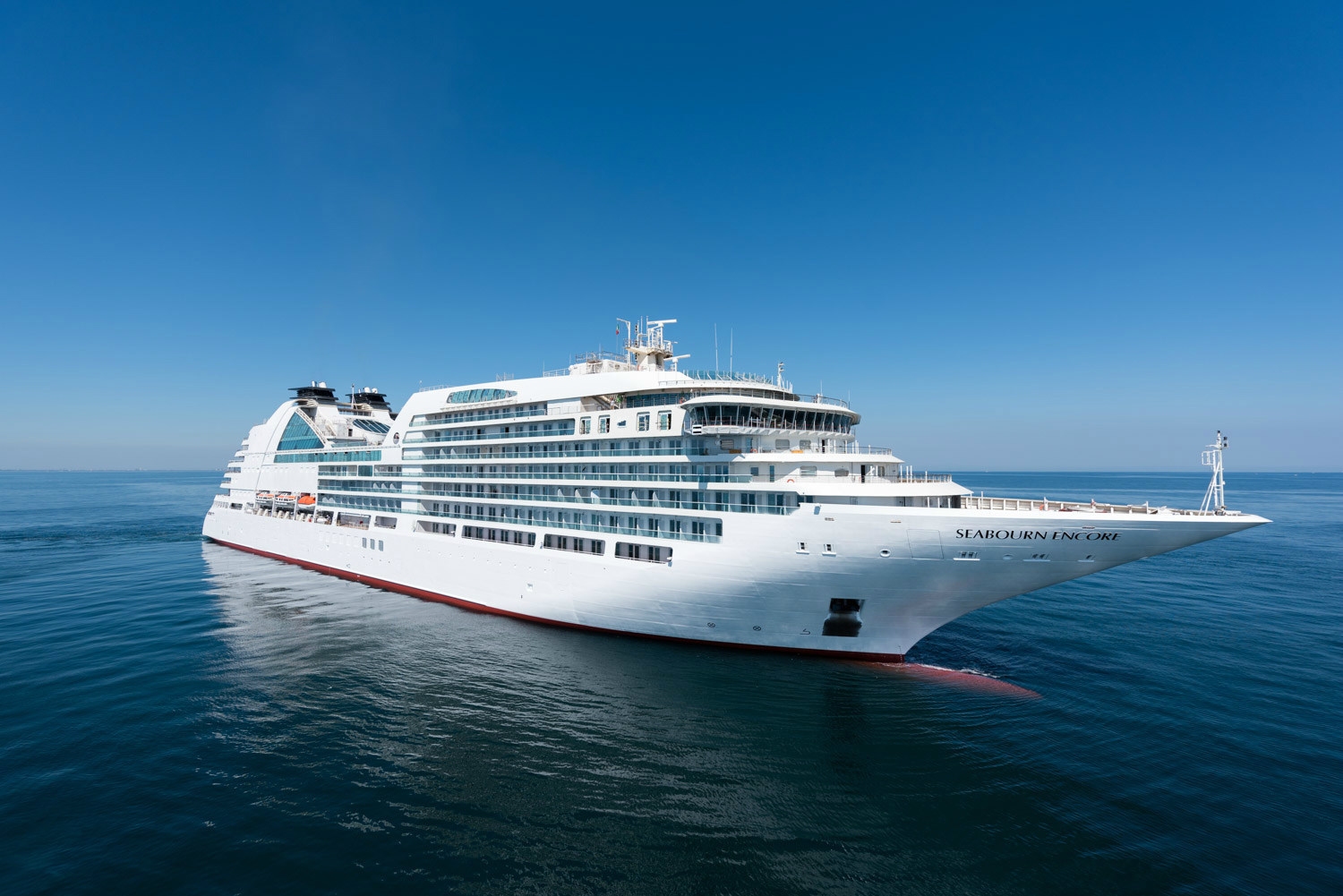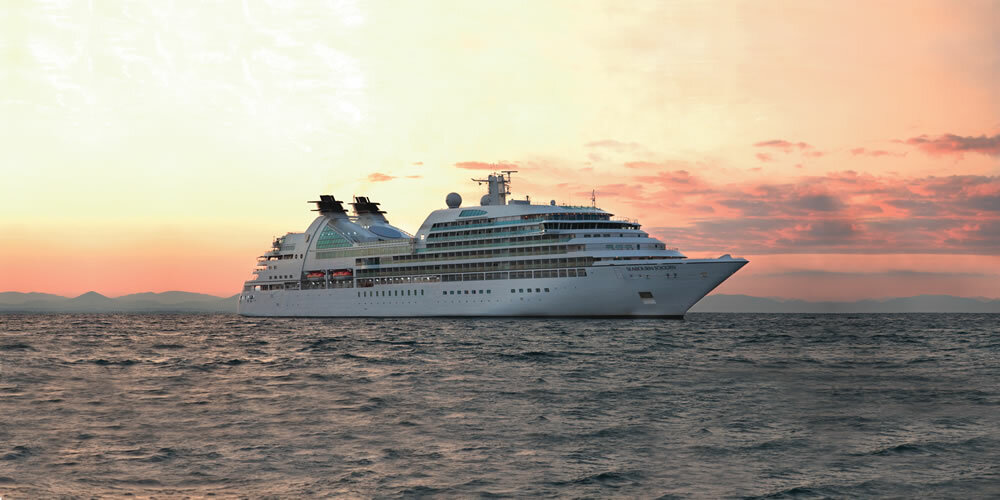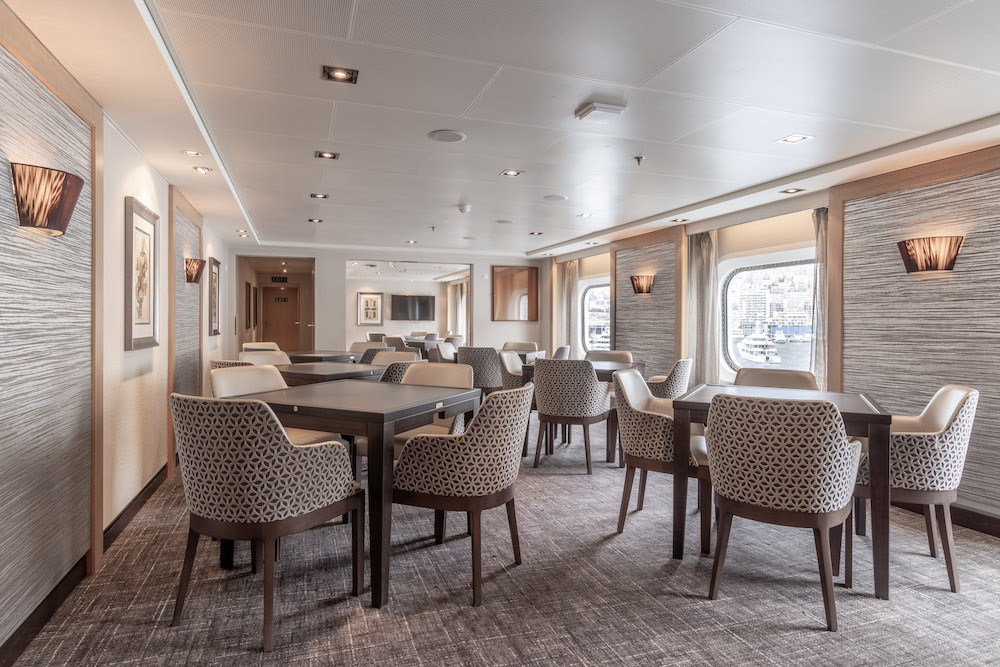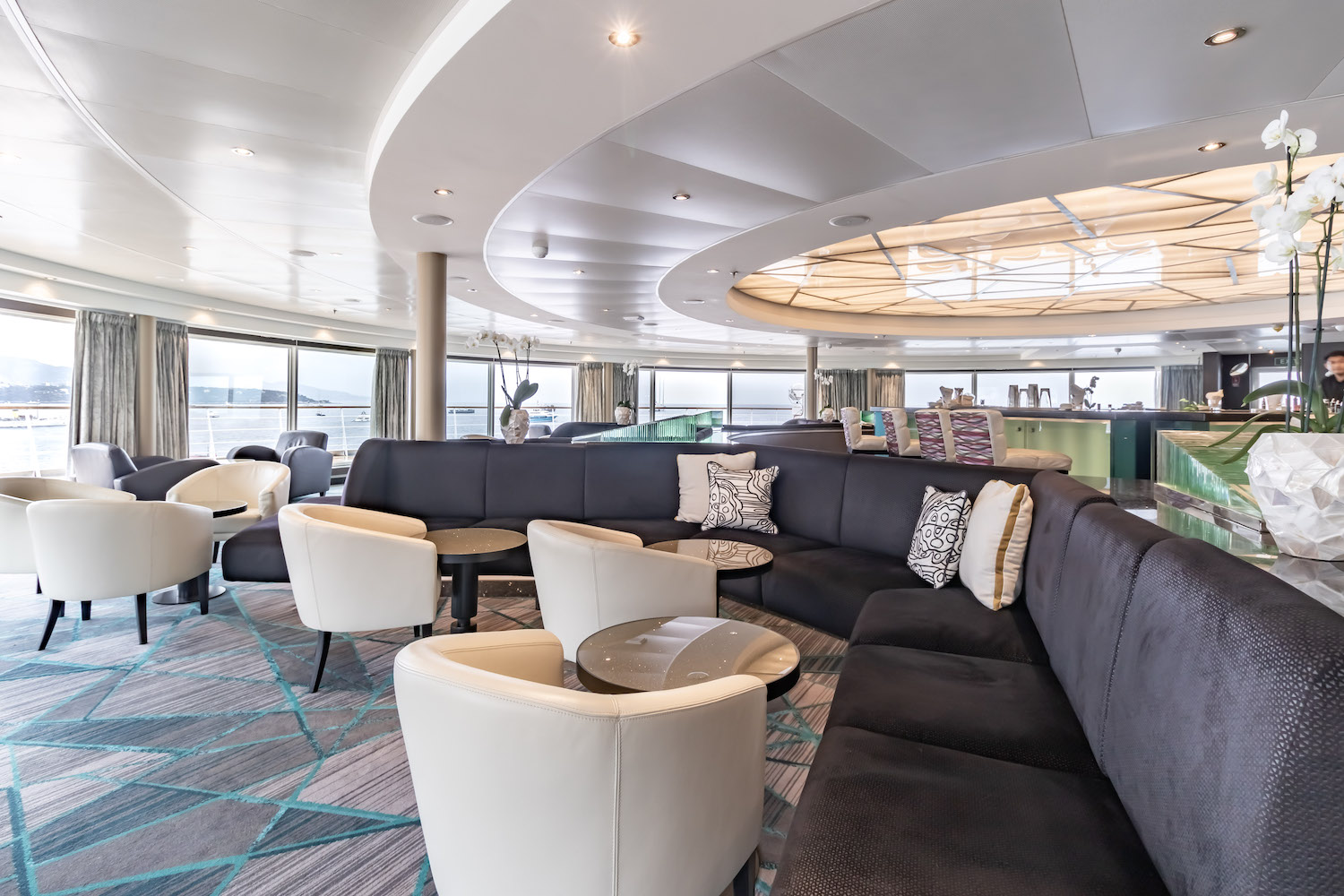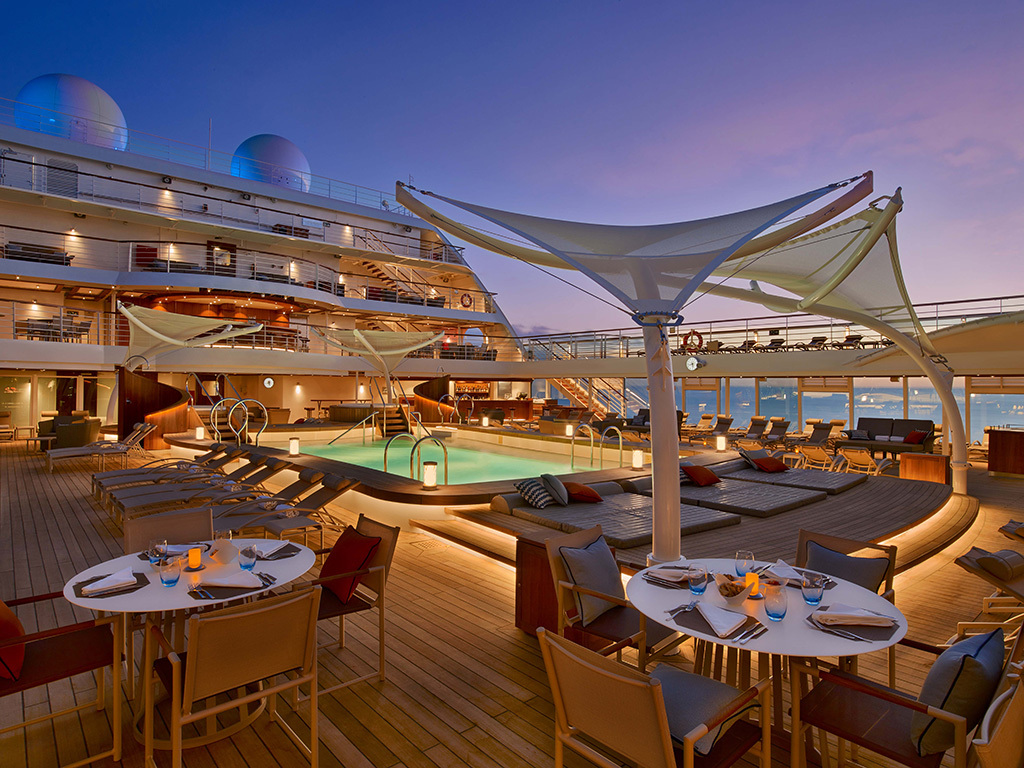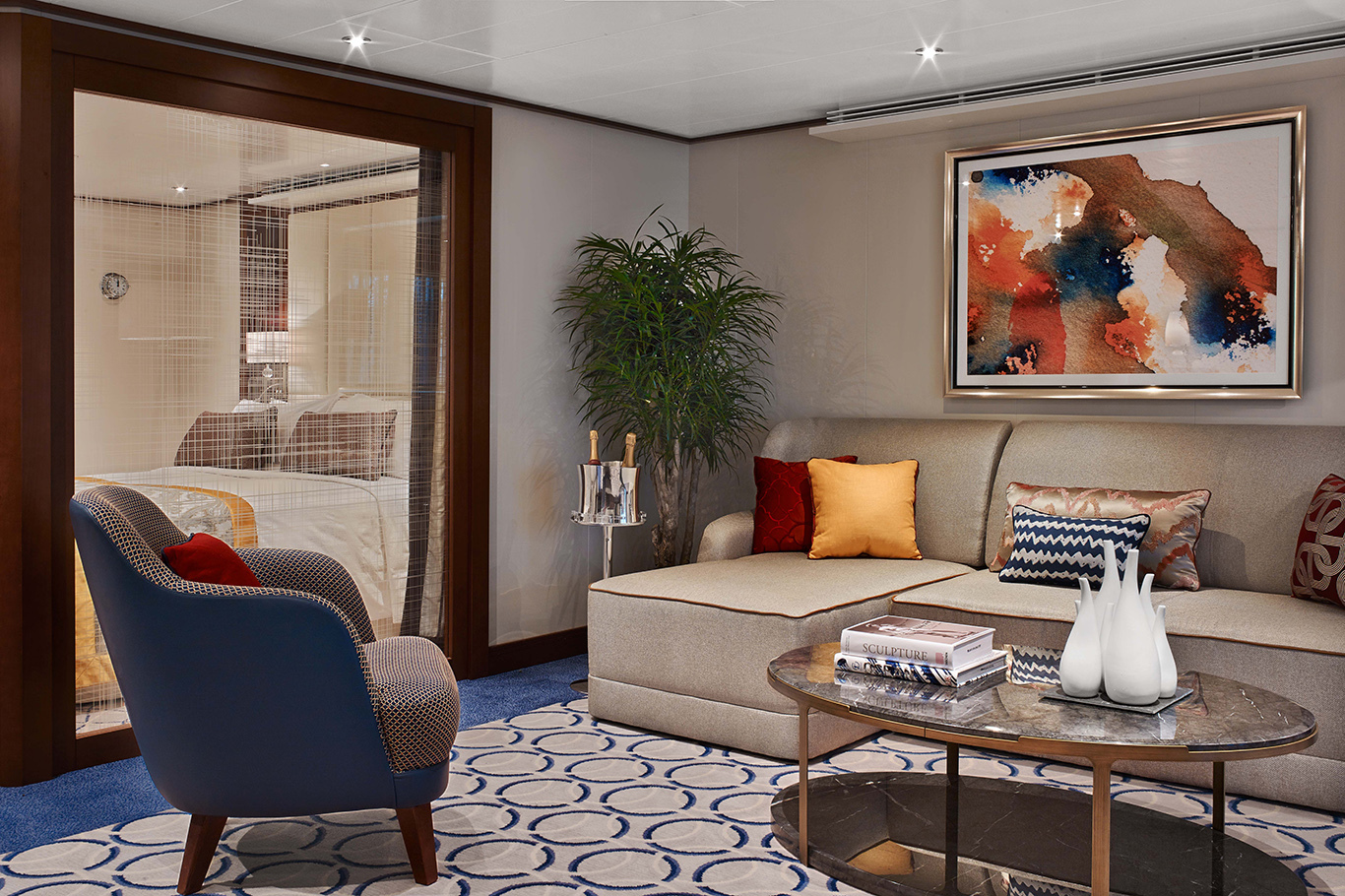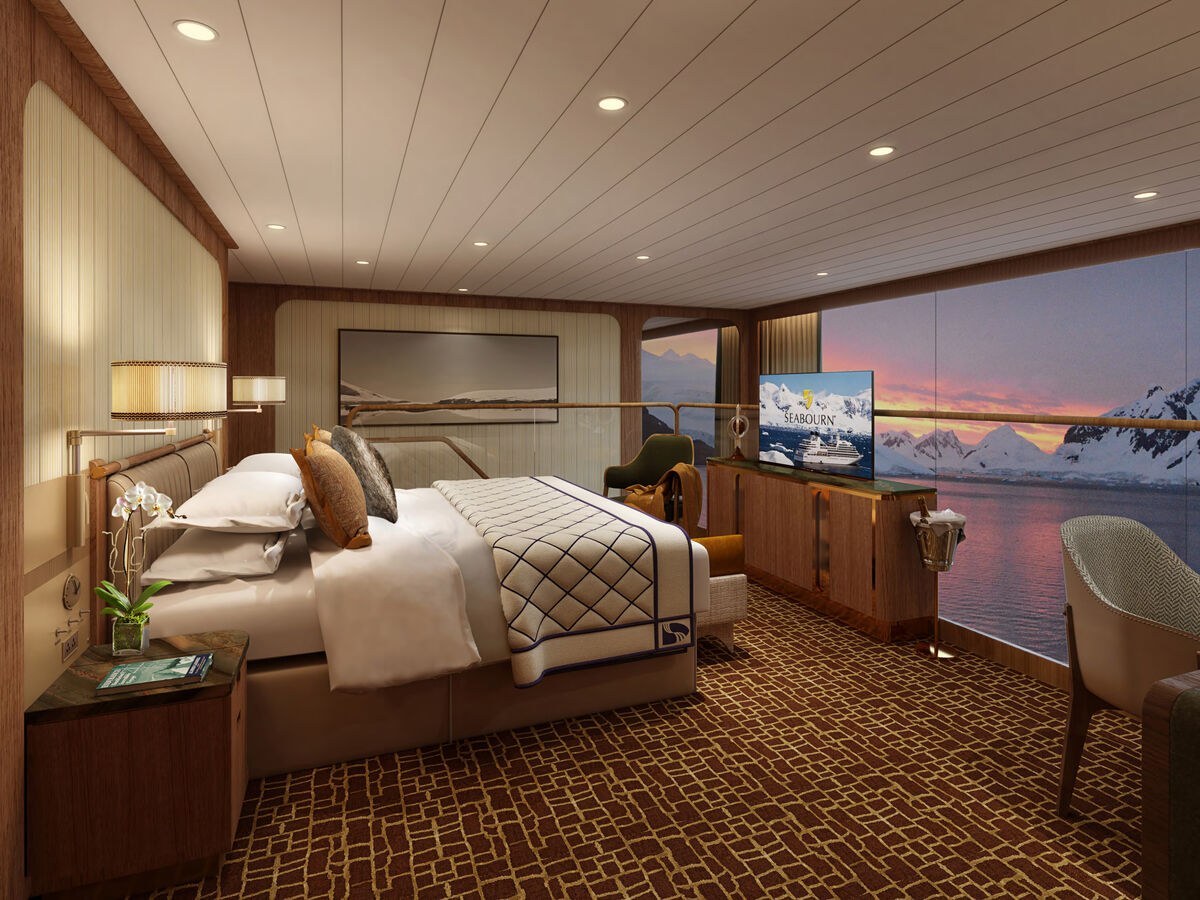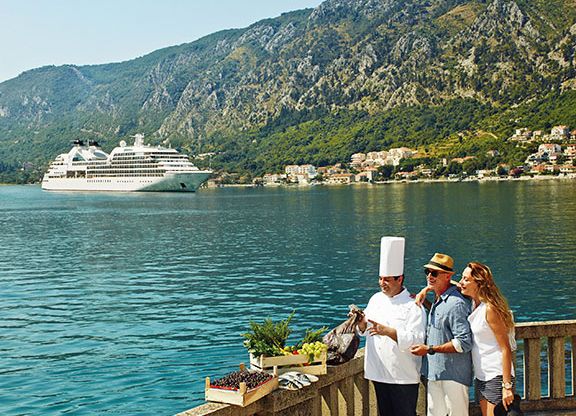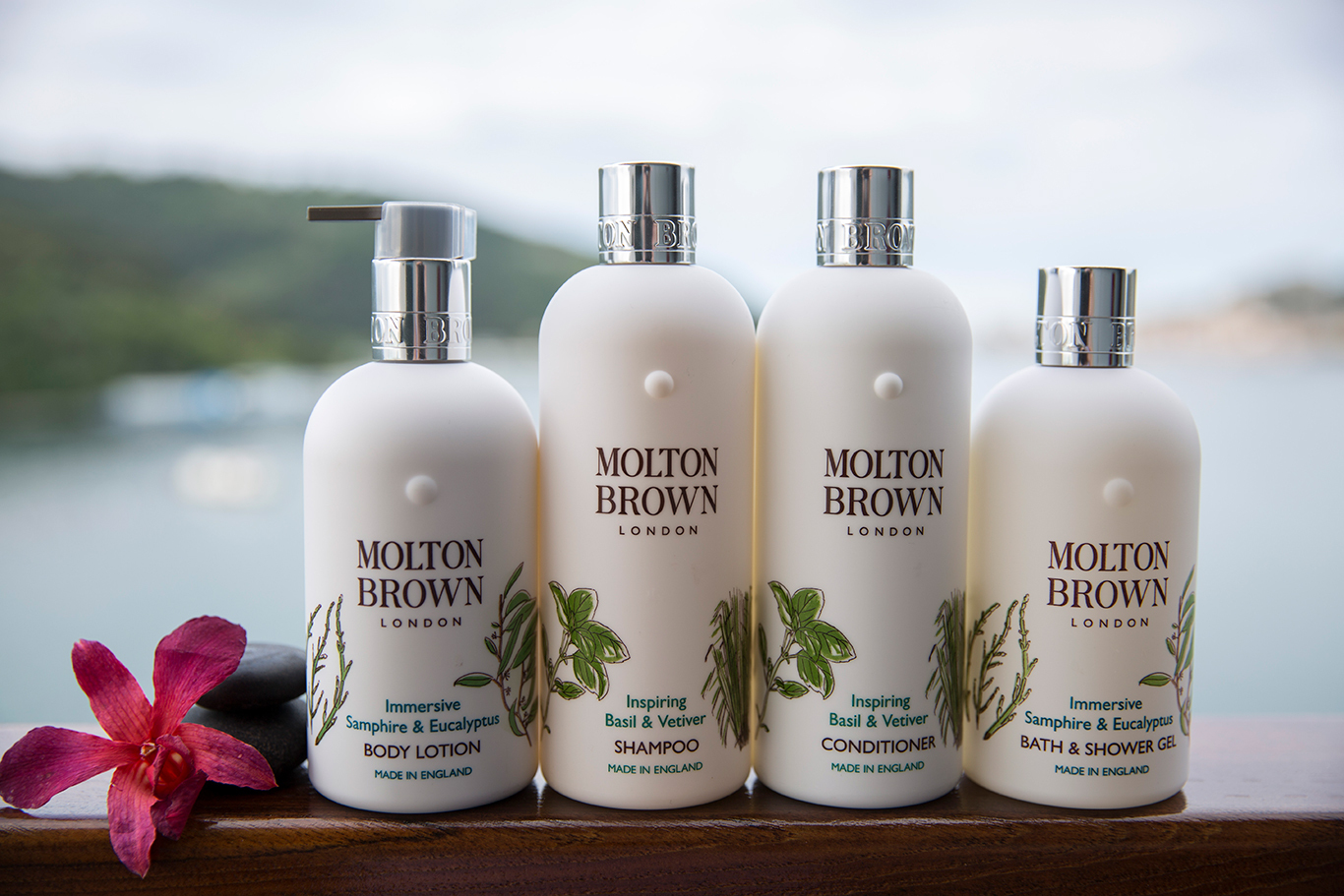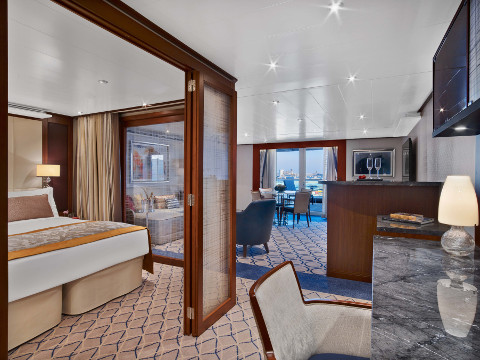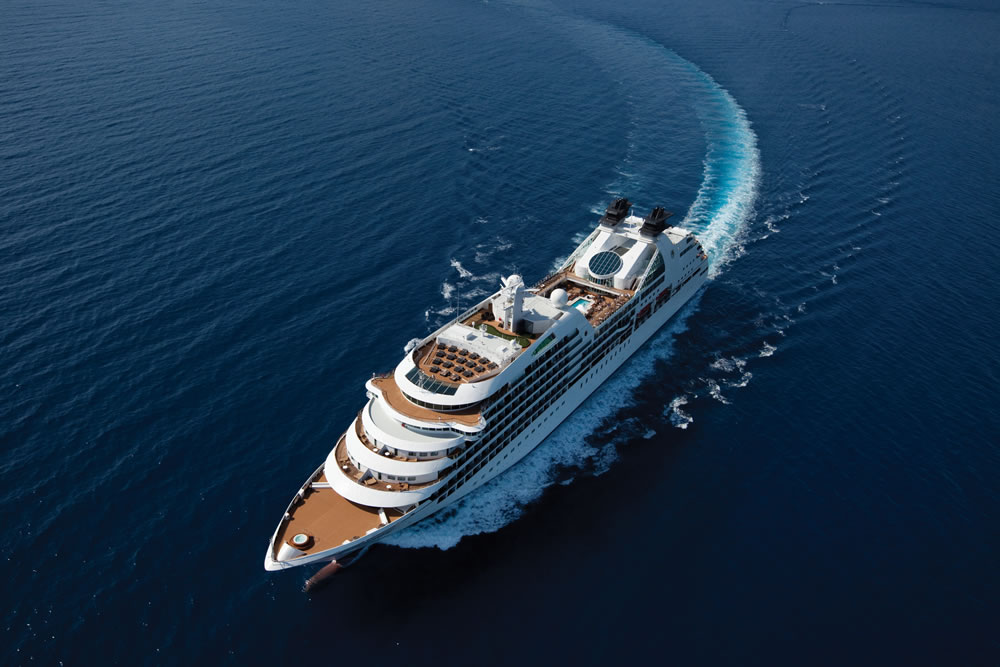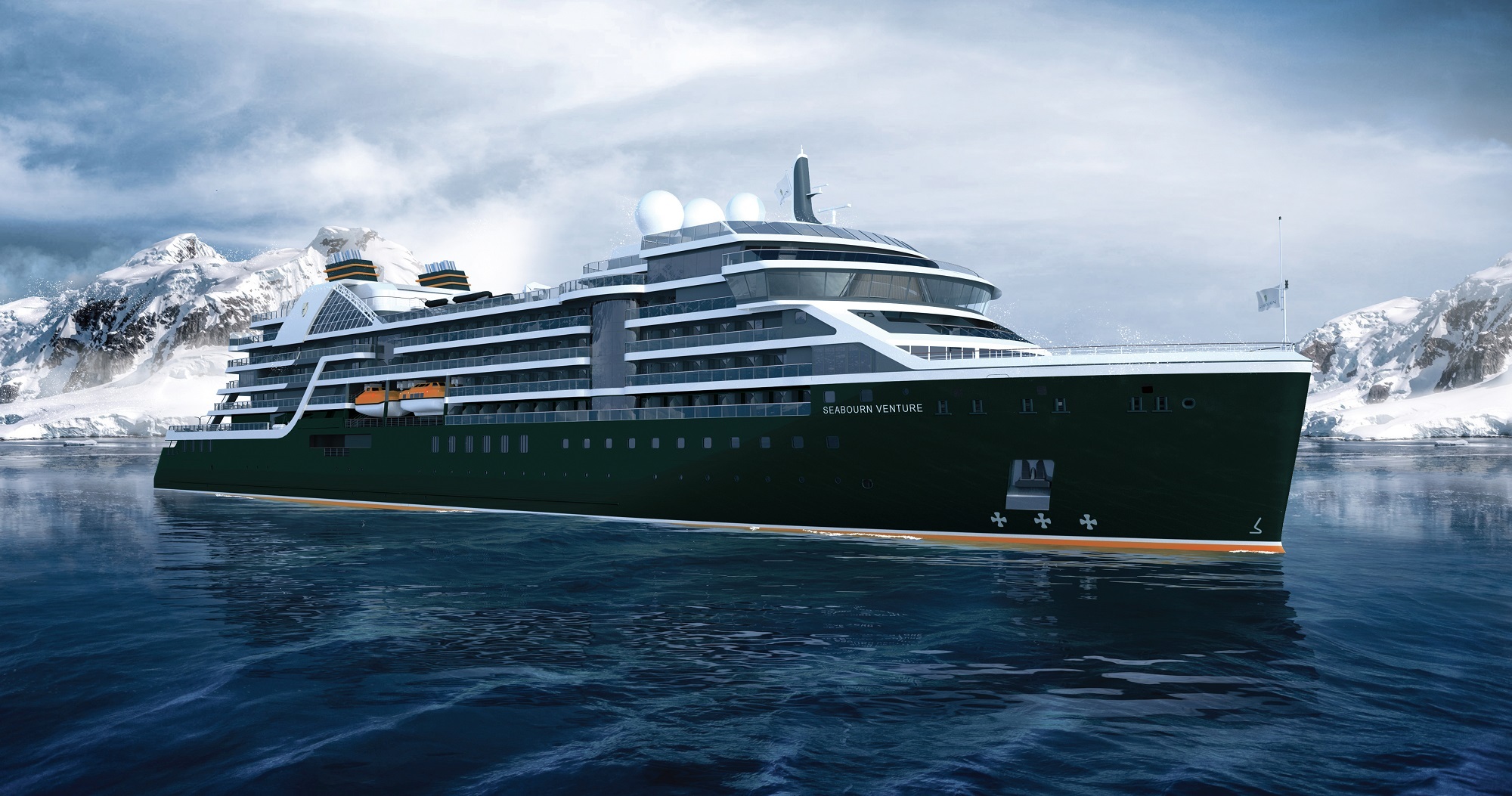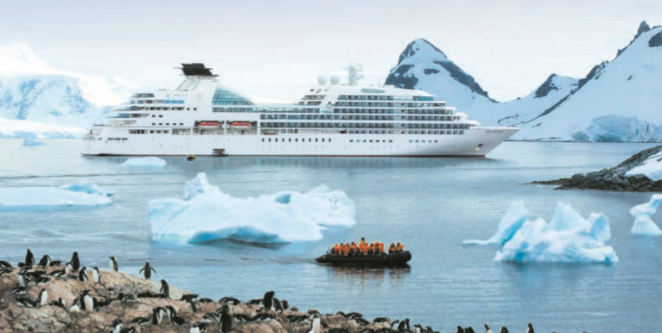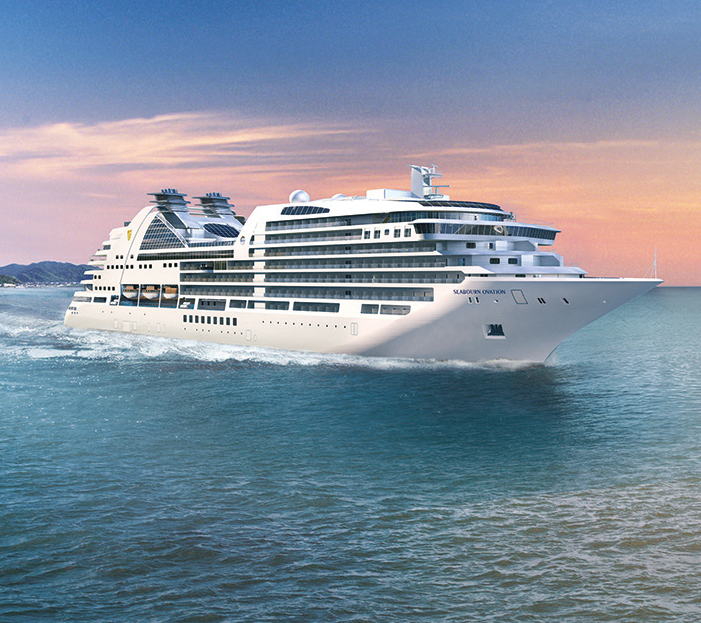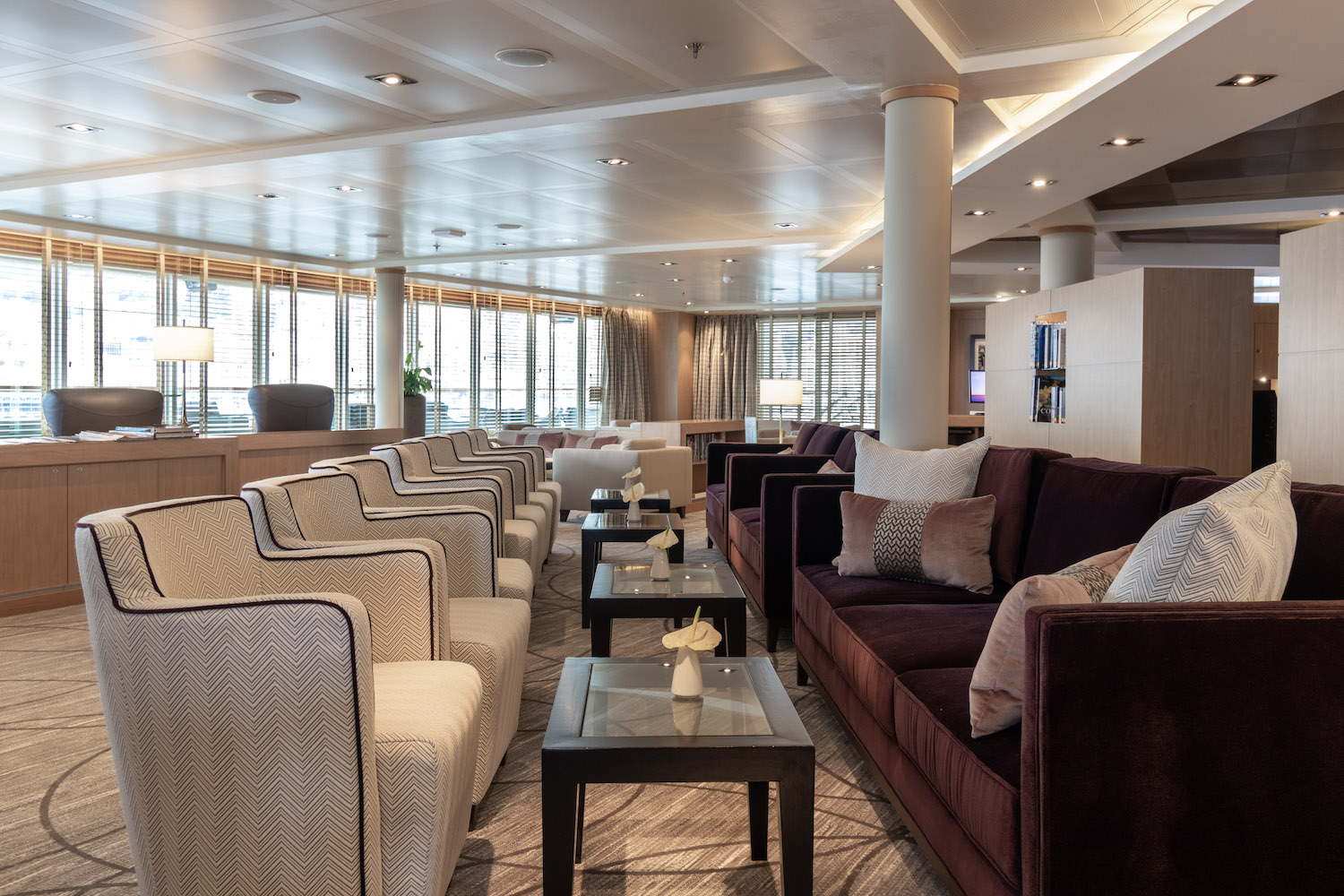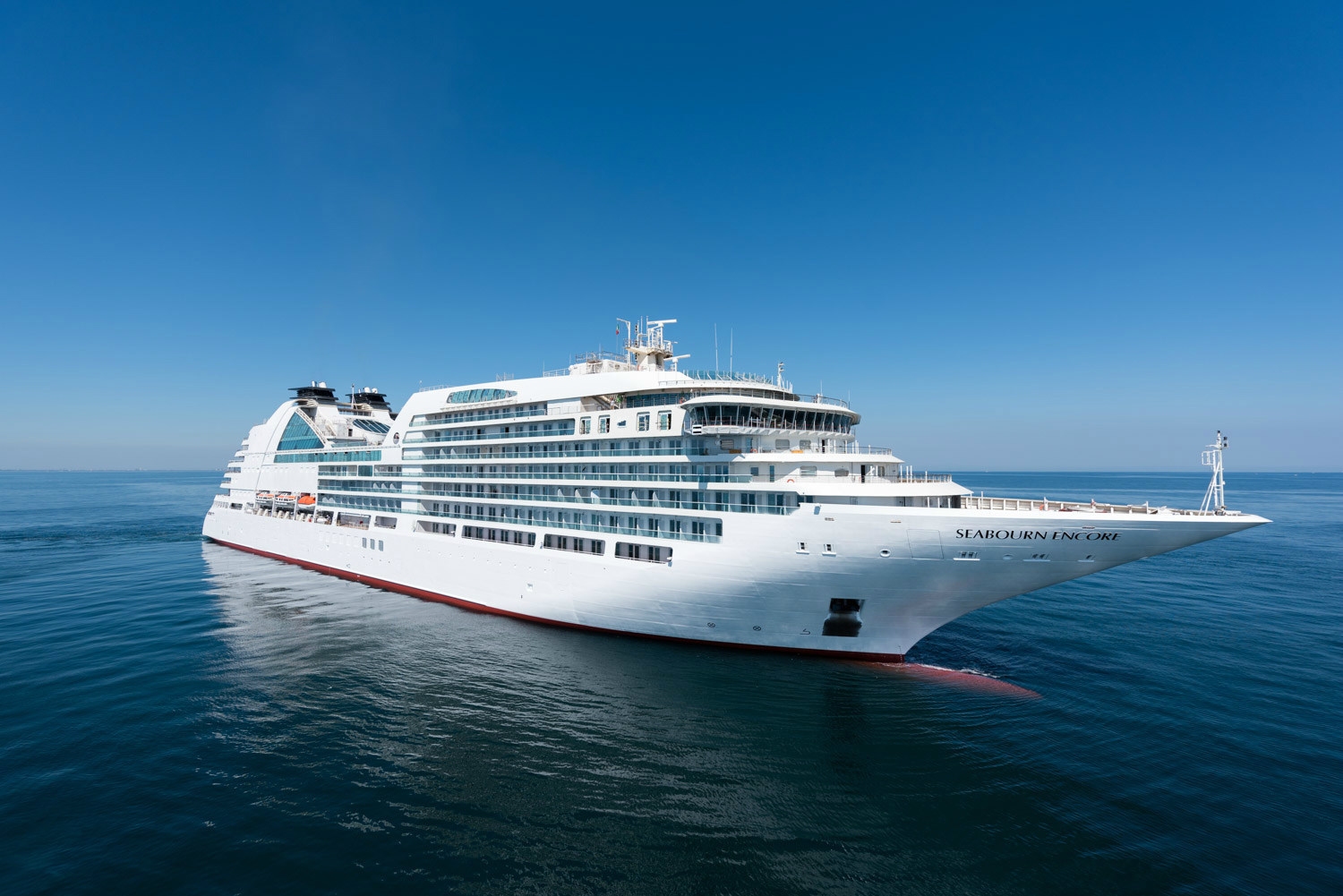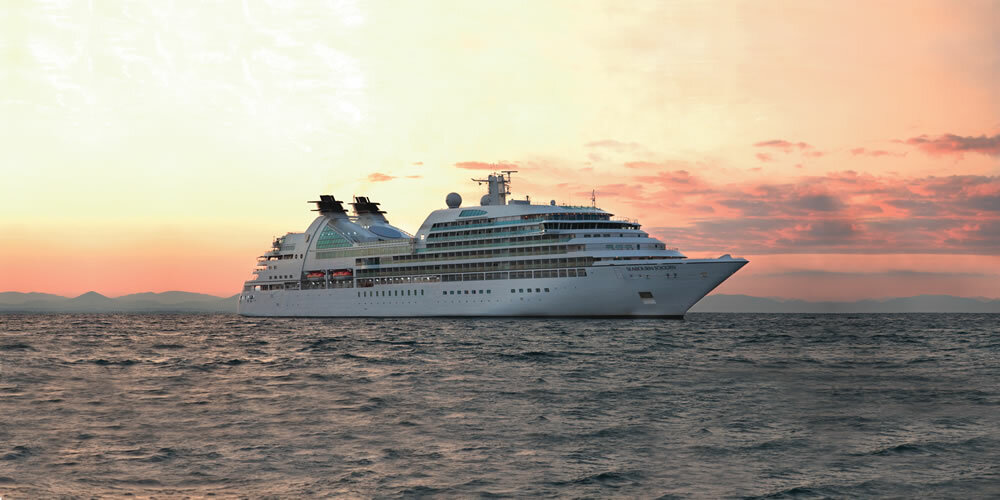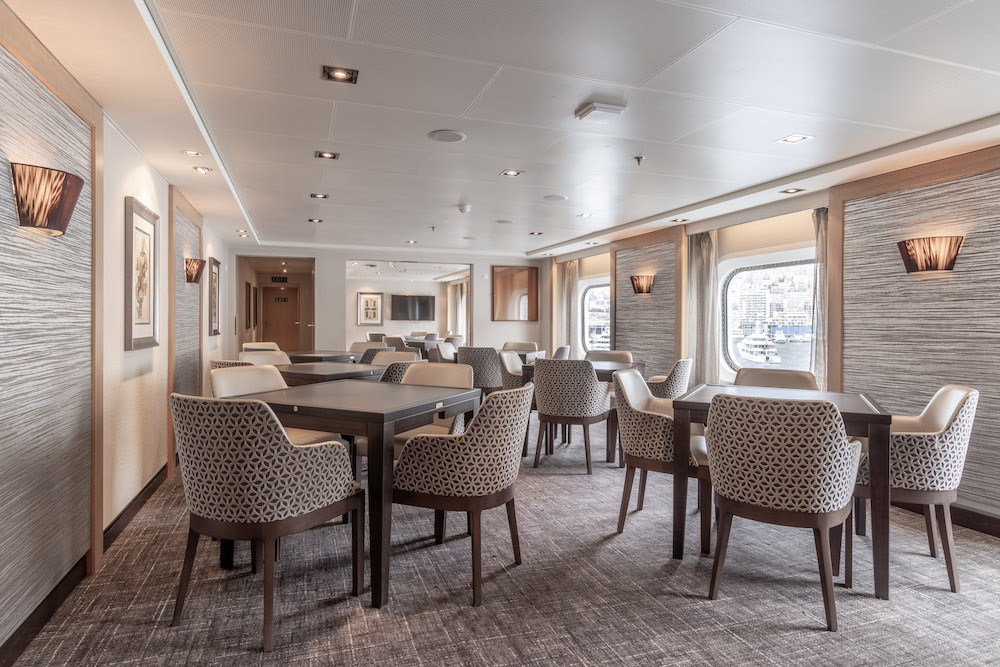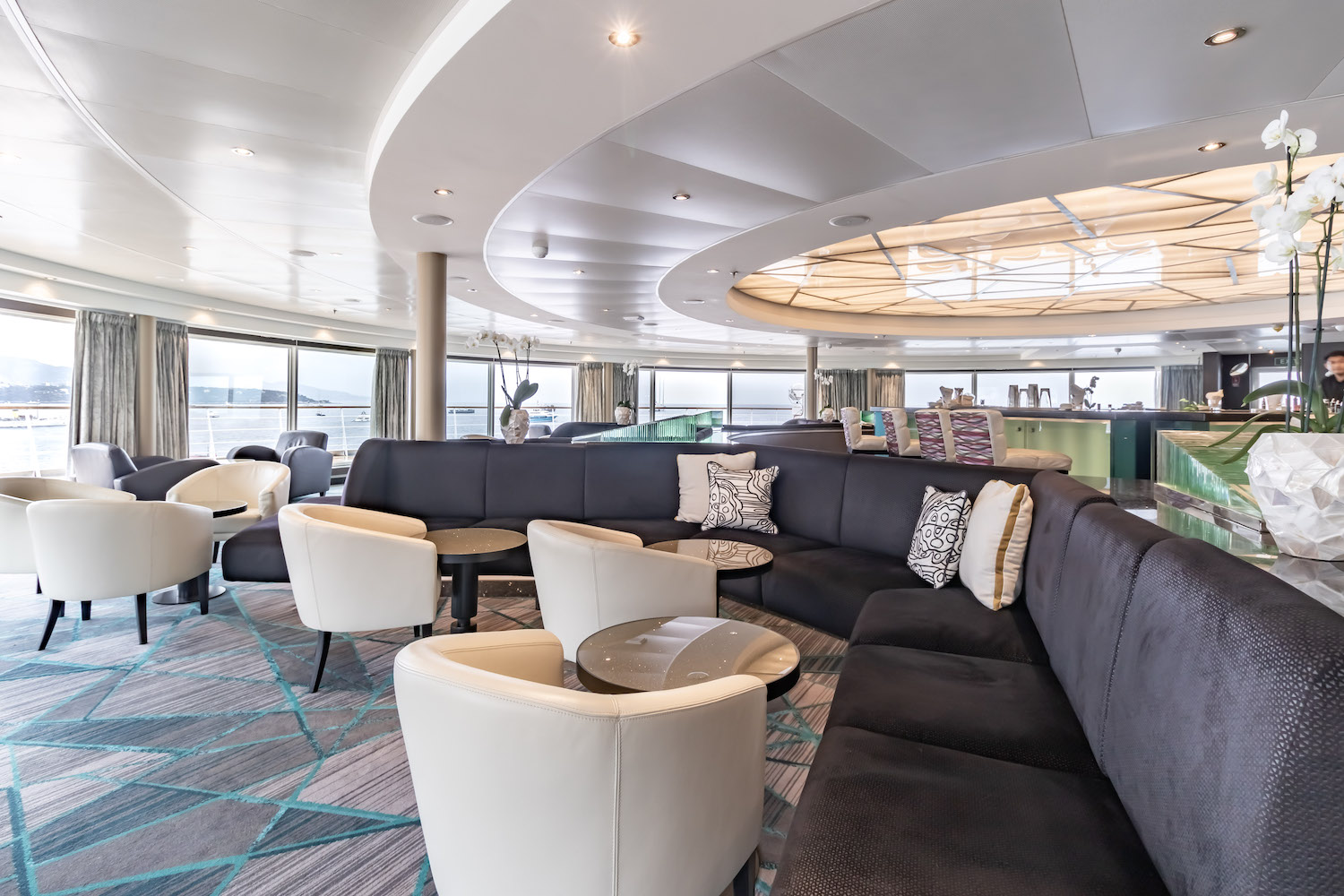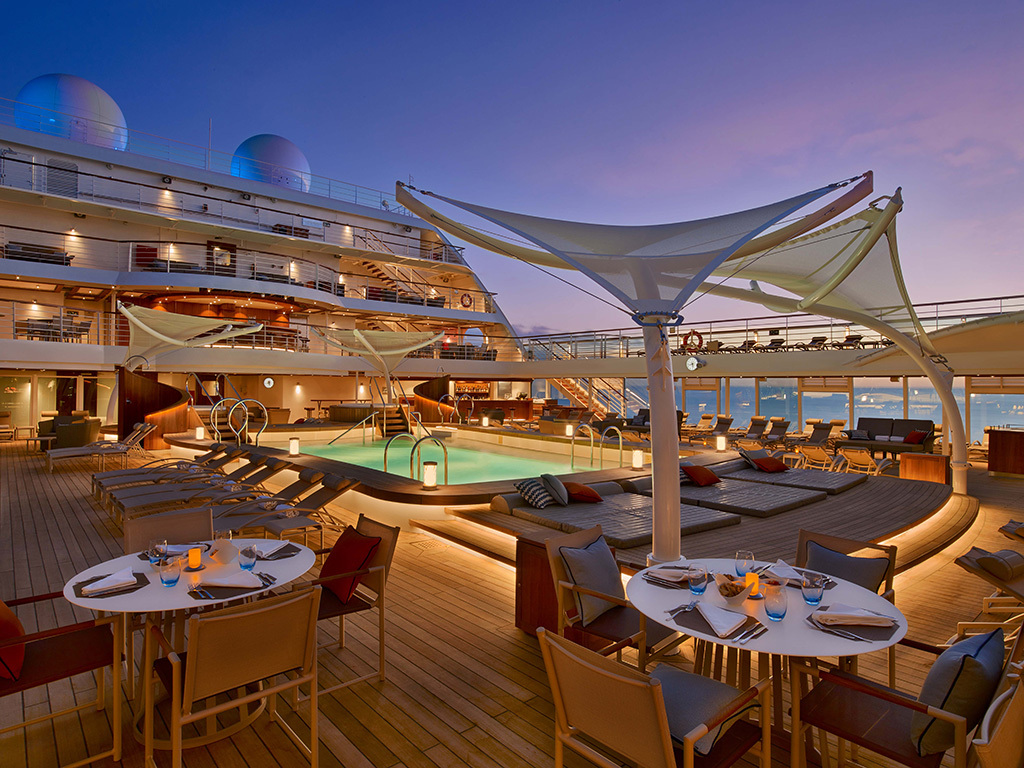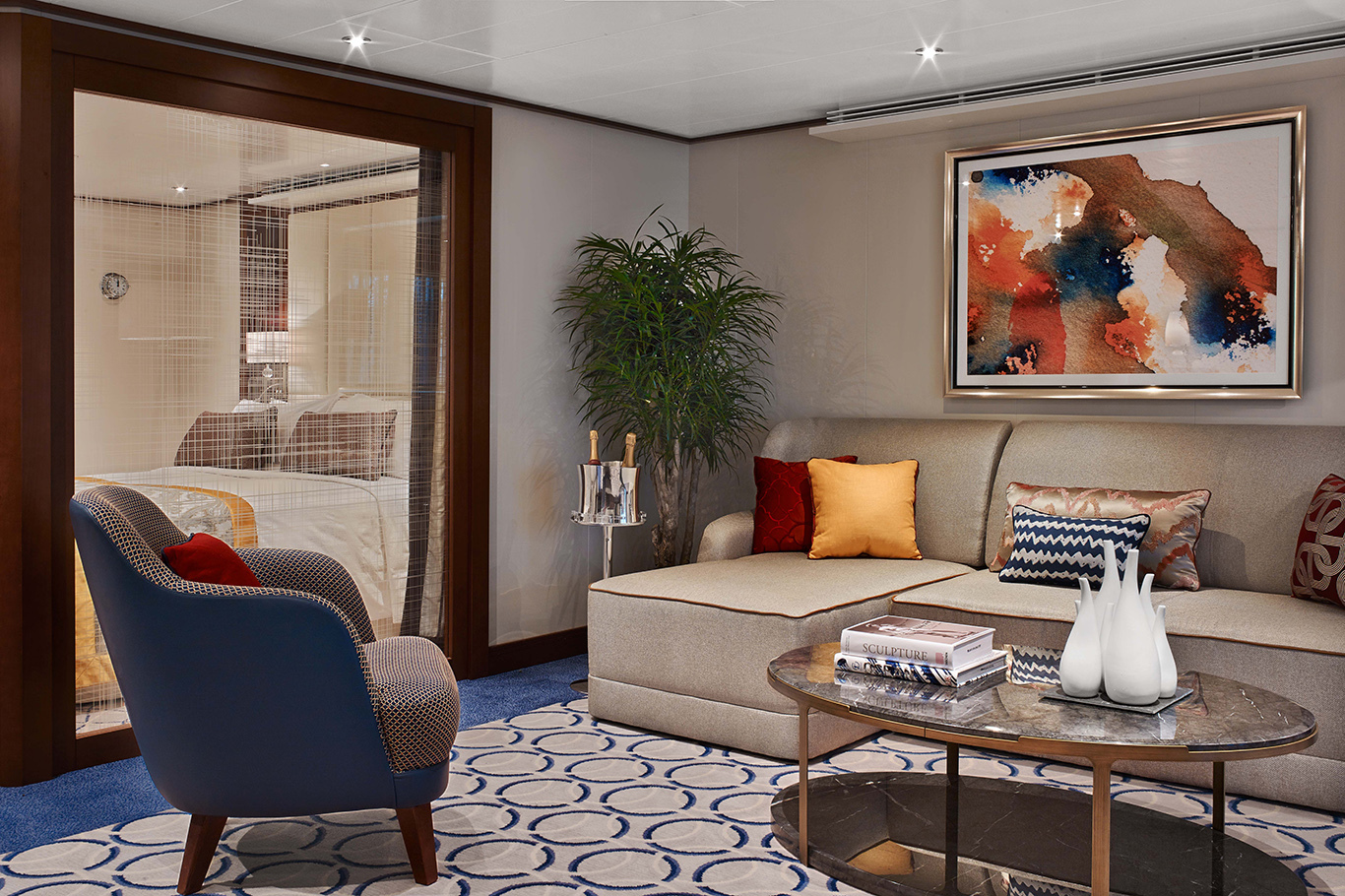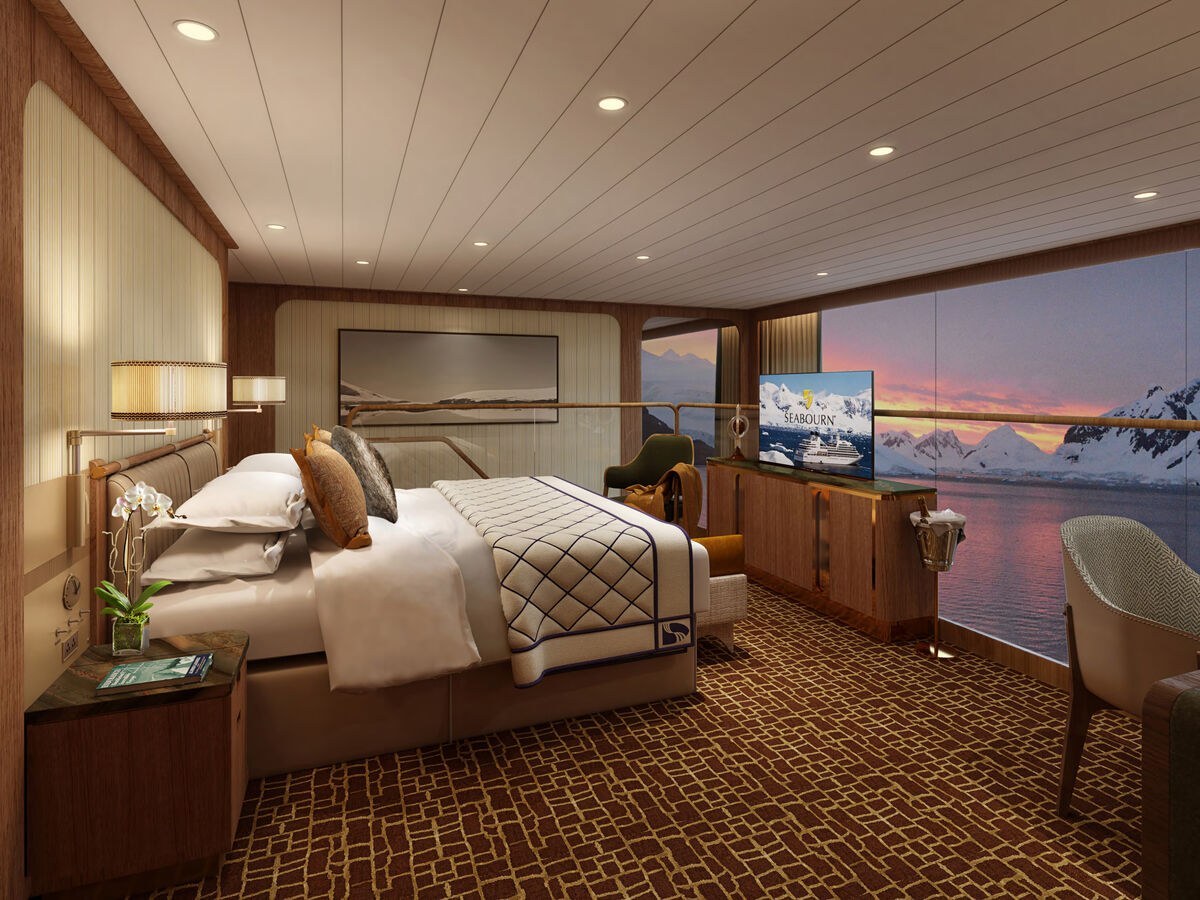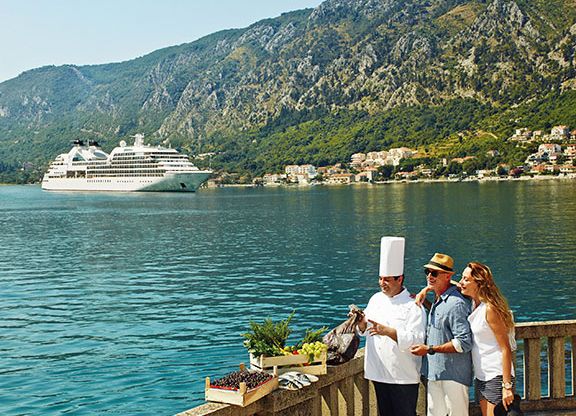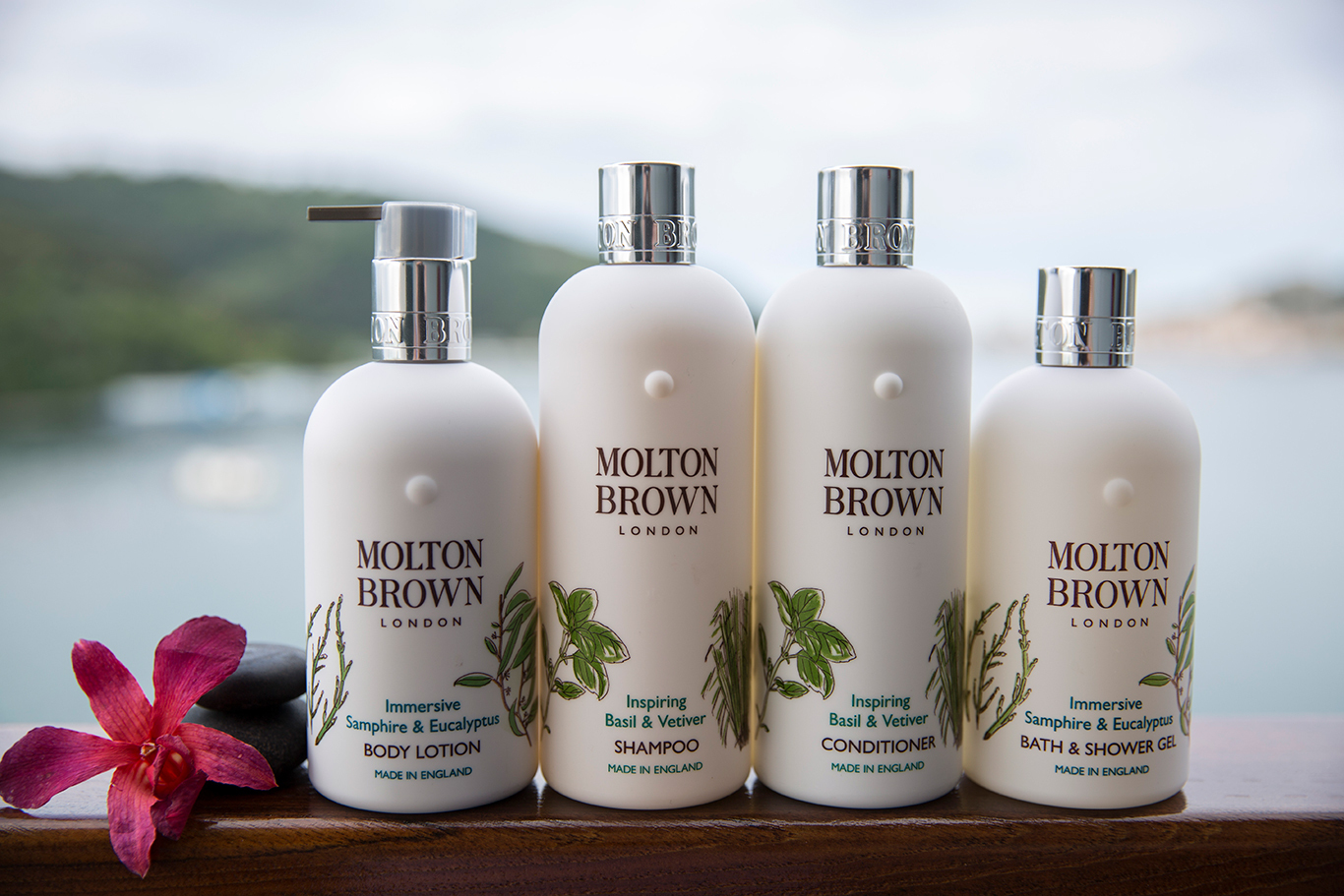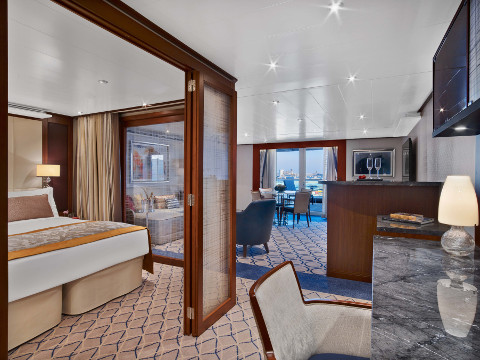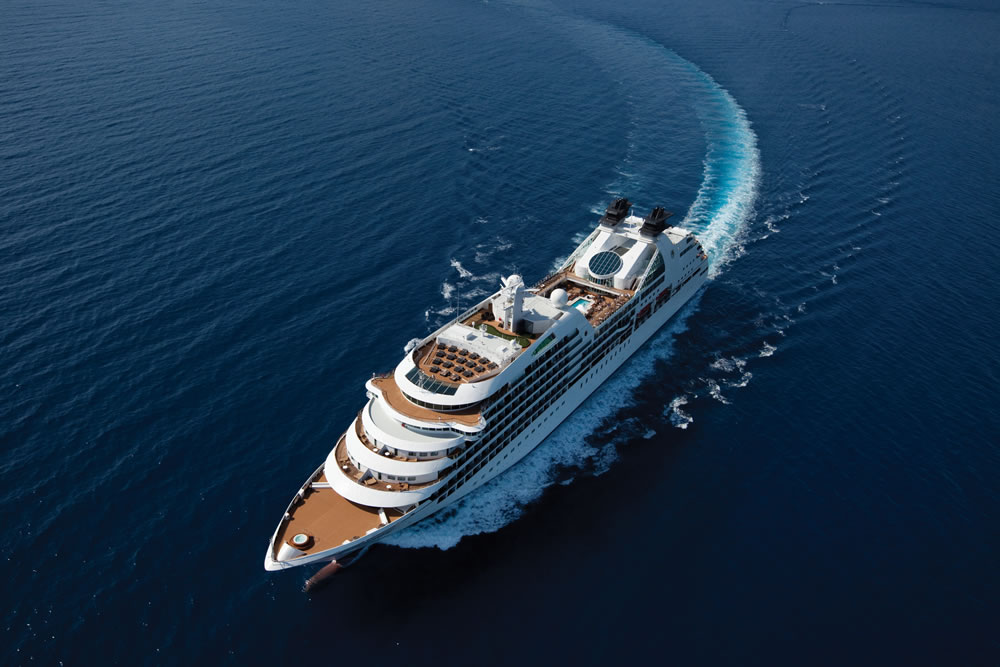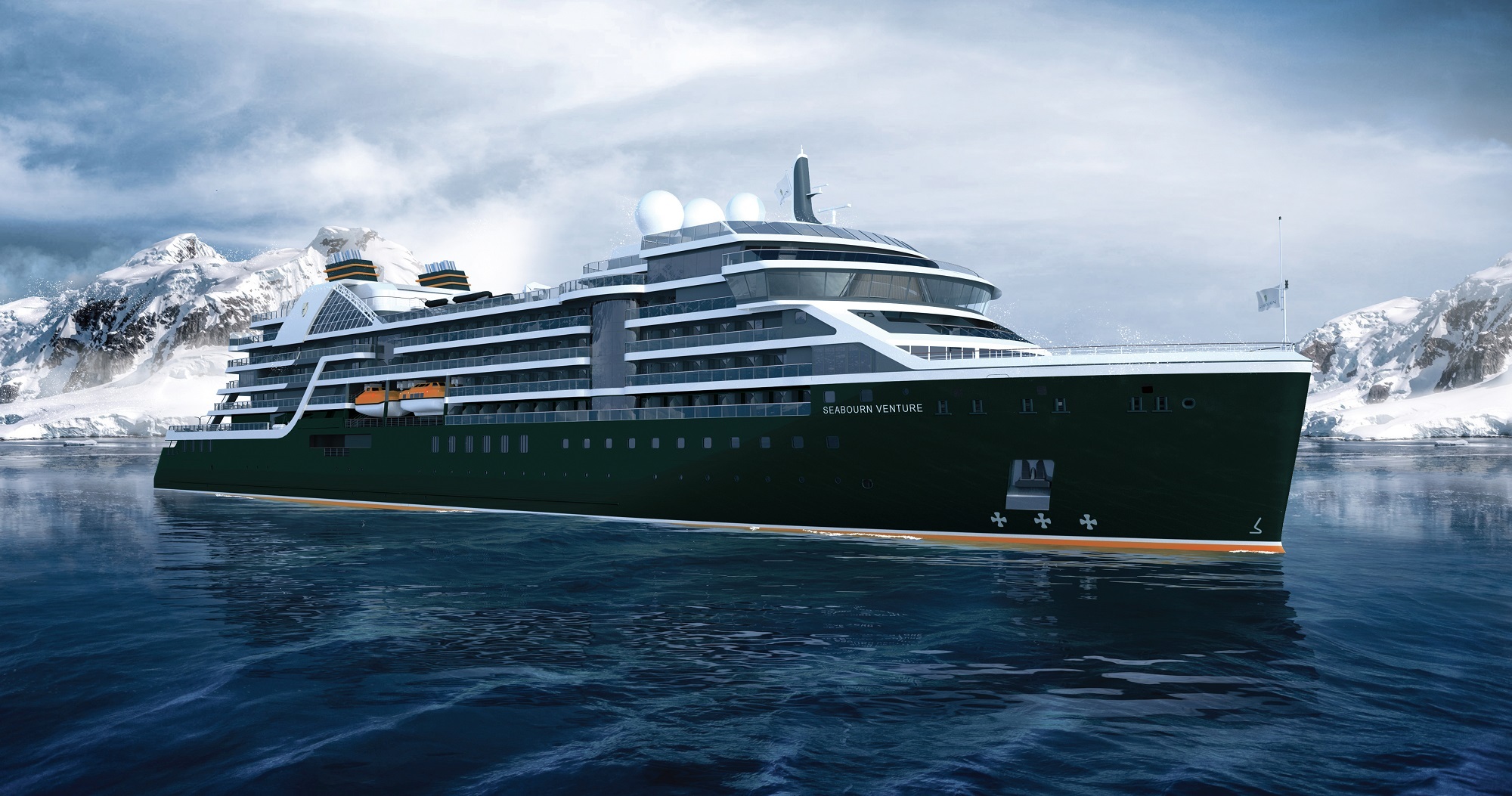 Cruise inclusions
What's included

Unique selling points
Seabourn Unesco Partnership
Though Seabourn is not the first cruise line to offer cruises to Unesco World Heritage site, it is the first one to enter an official partnership with the organisation. Seabourn has partnered with Unesco to promote sustainable tourism at World Heritage properties. Through this support to Unesco the cruise line helps engender a wider understanding and commitment for the Unesco World Heritage Convention's mission to identify, safeguard, and promote unique cultural and natural heritage around the world deemed to possess outstanding universal value for all humankind. For guests, this partnership with Unesco means their travels with Seabourn will be enhanced by deeper insight and information about these intriguing destinations while supporting their conservation through sustainable tourism.
Seabourn Conversations
The art of conversation has always been central to the Seabourn experience. Their voyages attract interesting, interested people –people who enjoy talking together, sharing their interests, their adventures and discoveries, and their life stories with longtime and newfound friends. Their enthusiasms and curiosity are far-ranging, and these are what spark their desire to travel the world.
To encourage and enhance this satisfying aspect of your Seabourn voyage, they invite luminaries of particular interest and accomplishment to join guests onboard – and bring fascinating insights, expert opinions and delightfully entertaining diversions to the conversation.
Arts Conversations highlight luminaries from the fields of music, theatre, dance, film, literature, and plastic arts.

Culinary Conversations feature chefs, winemakers, critics, producers, and other culinary experts.

Culture & Destination Conversations involve scholars and professors well-versed in such disciplines as geography and history.

Current Affairs & History Conversations involve Diplomats and experts discuss international relations, politics and economic affairs.

Science Conversations call on astronomers, geologists, naturalists, physicists and other researchers for answers.

Speakers with special knowledge about World Heritage projects share deeper insights and behind-the-scenes information.

Black River Ossetra Caviar
Seabourn is especially proud to be able to offer Black River ossetra sturgeon caviar, which is sustainably produced by a unique wild-farming method that enables enjoyment without compromising the species' future.