Search for your ideal Cruise
Poseidon Expeditions Cruise Line Guide
Poseidon Expeditions specialises in polar expedition cruises to Antarctica and the Arctic destinations of Svalbard, Greenland, Franz Josef Land and Iceland. With over 22 years of experience, the cruise line aims to bring you closer to these amazing destinations than ever before with a fleet of Zodiacs and different types of helicopters. Poseidon is for the curious traveller who wants the perfect balance of outdoor activity and comfortable, personalised service.
Why choose this cruise line?
Poseidon Expeditions is a unique option for those who want to cruise lesser-known destinations. The line regularly makes history, such as sailing the 100th attainment of the North Pole in the history of icebreaker navigation.

You can sail rest assured that you are adding to the development of Arctic and Antarctic conservation and supporting related scientific research when cruising with Poseidon Expeditions, as the line is part of the Arctic Expedition Cruise Operators and the International Association of Antarctica Tour Operators.

find your perfect cruise
Who should cruise with Poseidon Expedition?
Those who feel at peace in natural landscapes will thrive onboard a Poseidon Expedition cruise. If you love the idea of looking out onto Svalbard and spotting a polar bear in the Arctic wilderness, then this is the cruise line for you.
If you enjoy trying your hand at something new, then you can try your hand at photography in one of, arguably, the most beautiful places in the world to capture unique scenery. Join in on the free photography programme and practice your skills to perfection with the guidance of an experienced expert.
Alternatively, you can join the Sea Kayak Club, where you can explore fresh waters that will reward you with memorable scenery and even the sight of marine animals.
Just imagine yourself kayaking in the surroundings of tidewater glaciers and icebergs and embracing the breathtaking views - a once in a lifetime experience.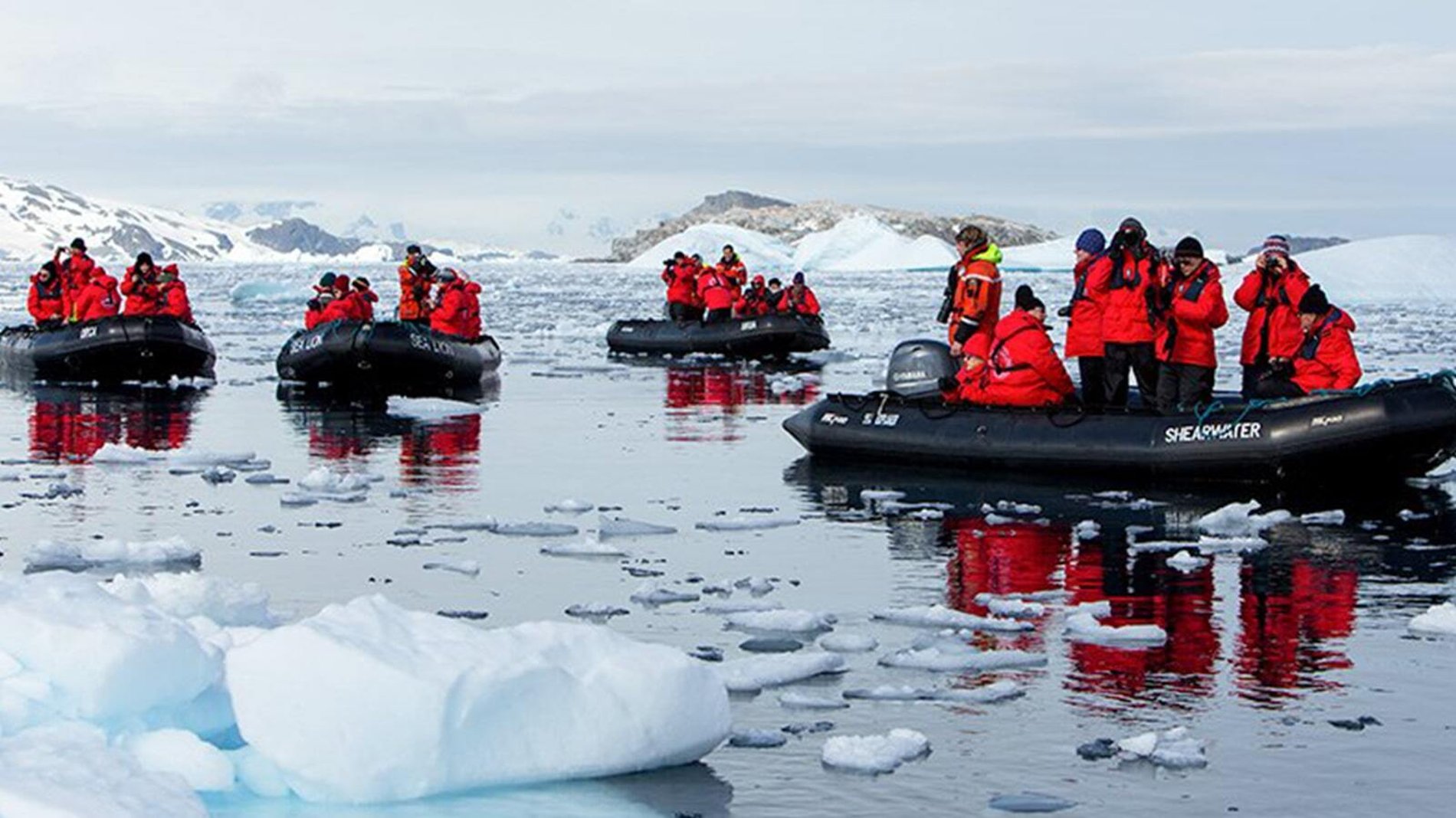 Poseidon Expedition cruise destinations
Antarctica
Famous for housing a plethora of penguins, Antarctica is full to the brim of new and exciting sights. Wave hello to an inquisitive penguin, admire a leopard seal and even spot a humpback whale in the waters.
Follow the footsteps of polar explorers and visit iconic destinations such as Point Wild of Elephant Island and the South Shetland Islands
Of course, the natural scenery is the main event. Enjoy the scale of white mountains and glaciers as well as the floating fragments of the continent's surface.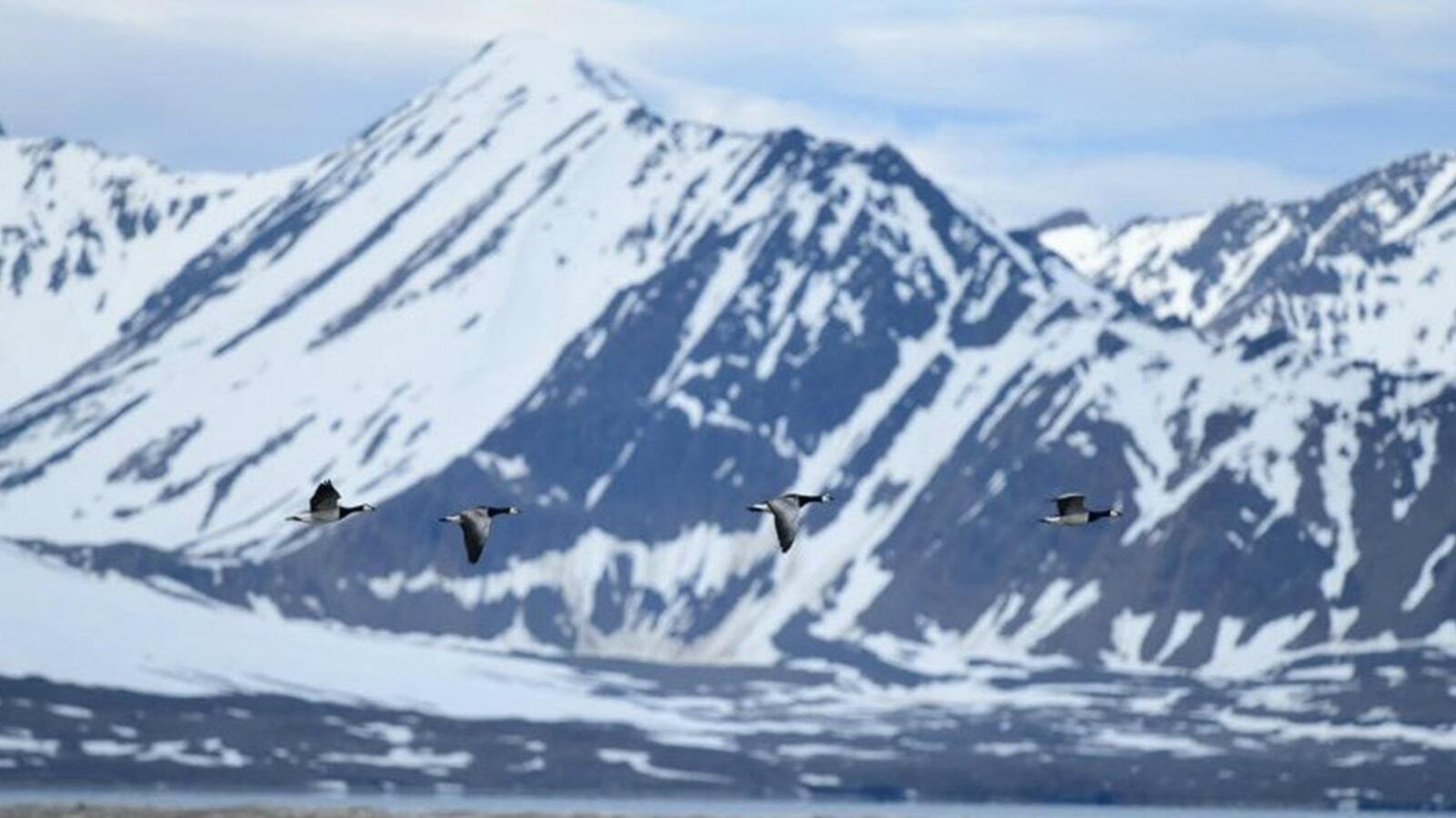 Arctic
While Antarctica boasts penguins, the Arctic possesses an impressive range of polar bears.
In fact, Svalbard has one of the highest concentrations of polar bears in the Arctic and is the destination that Poseidon Adventures visits - lucky you.
A varied landscape greets you made up of mountains, tundra and glaciers and other wildlife such as a range of seabirds.
You will also visit Greenland where you might get a chance to see an incredible display of the Northern Lights.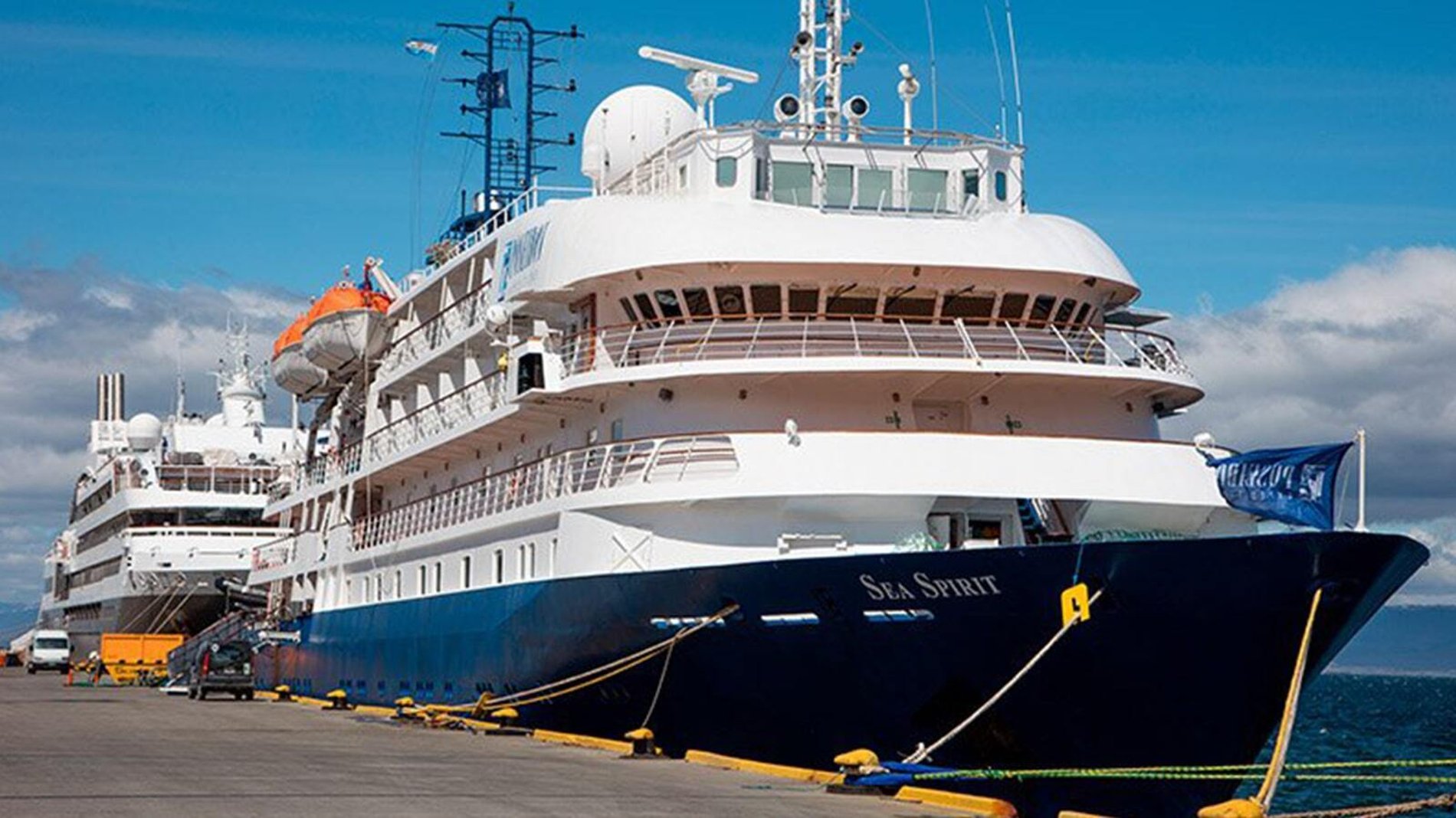 Sea Spirit boasts open seating dining to mingle with your fellow passengers. Credit: Poseidon Expeditions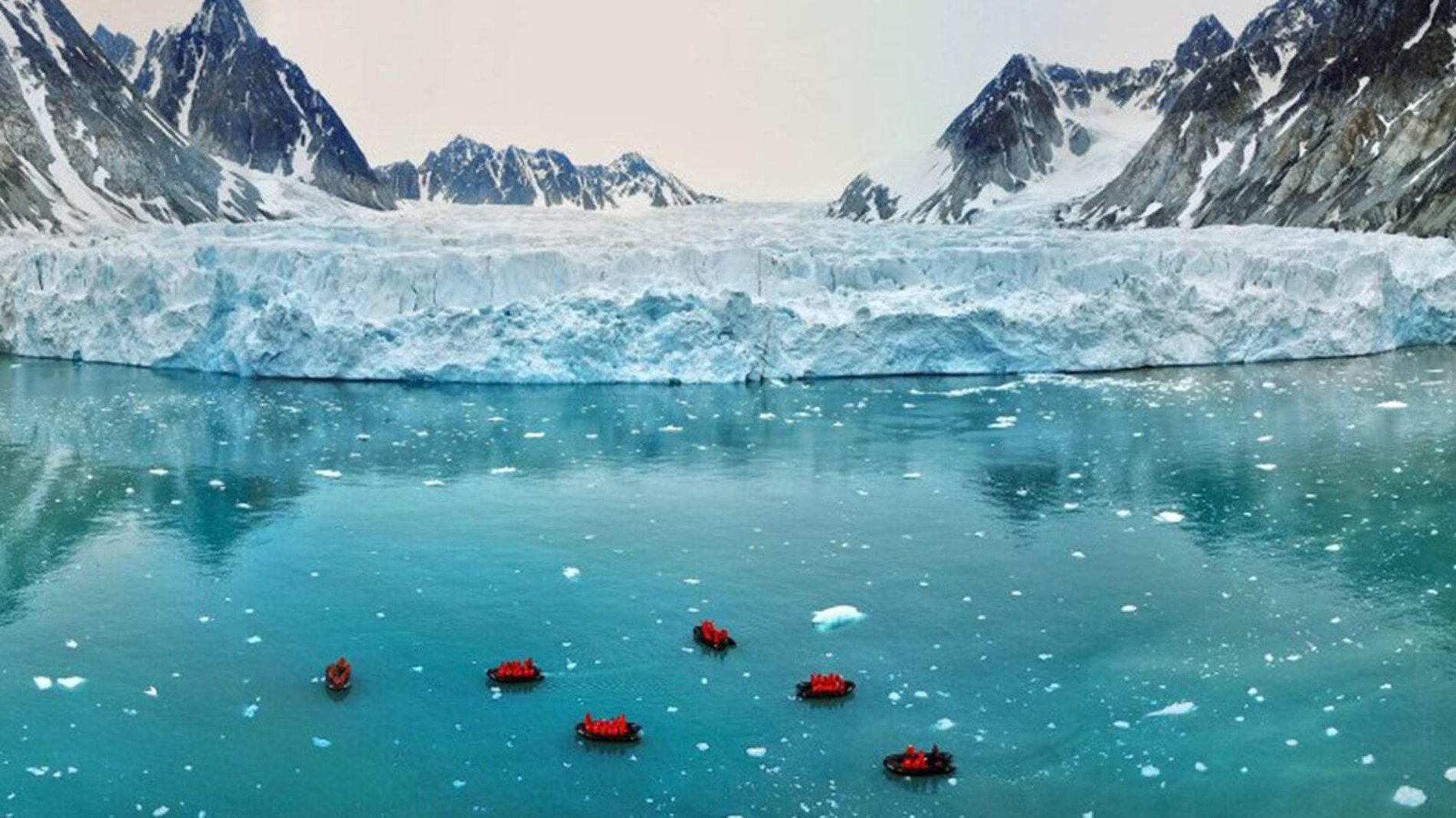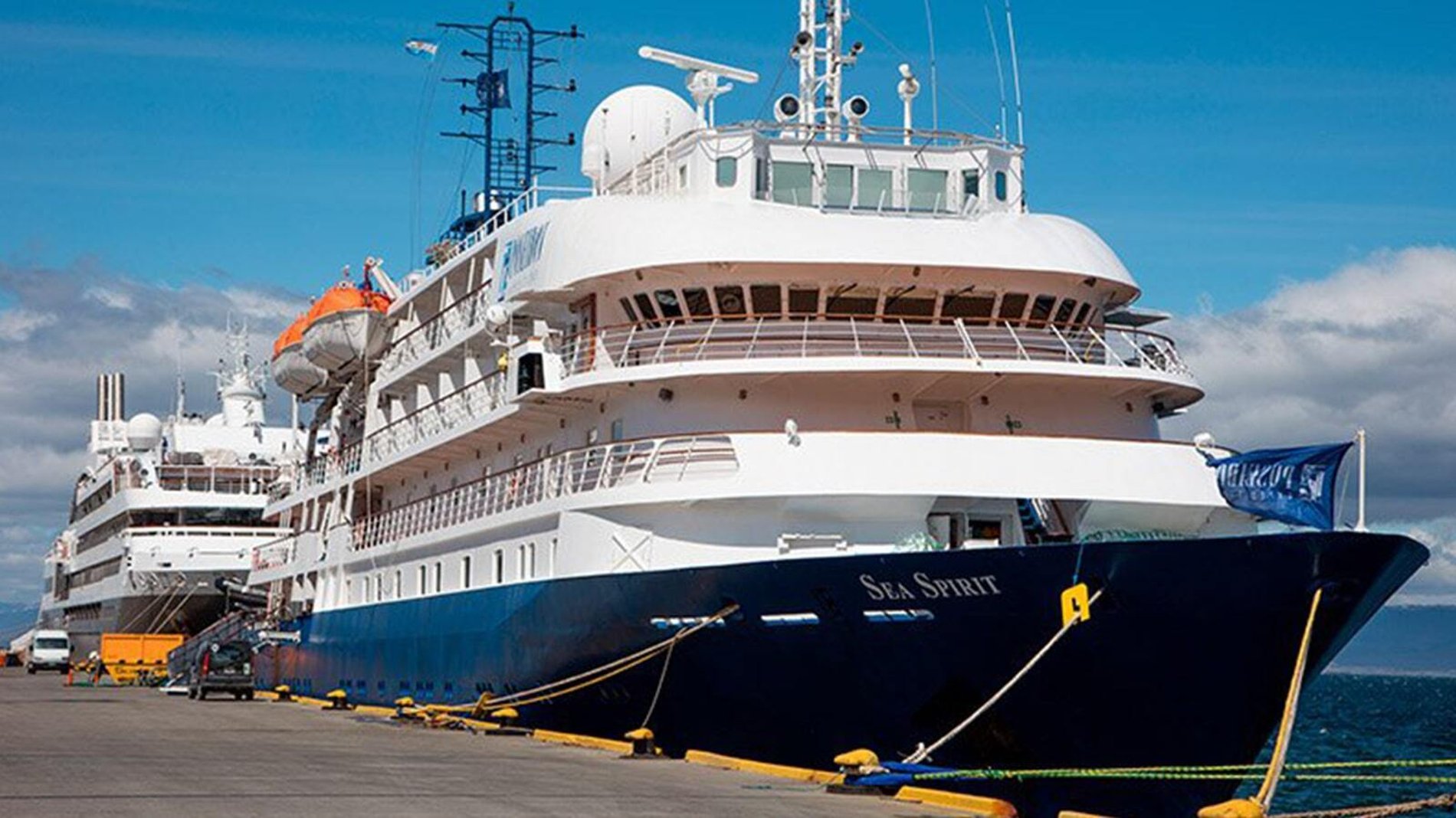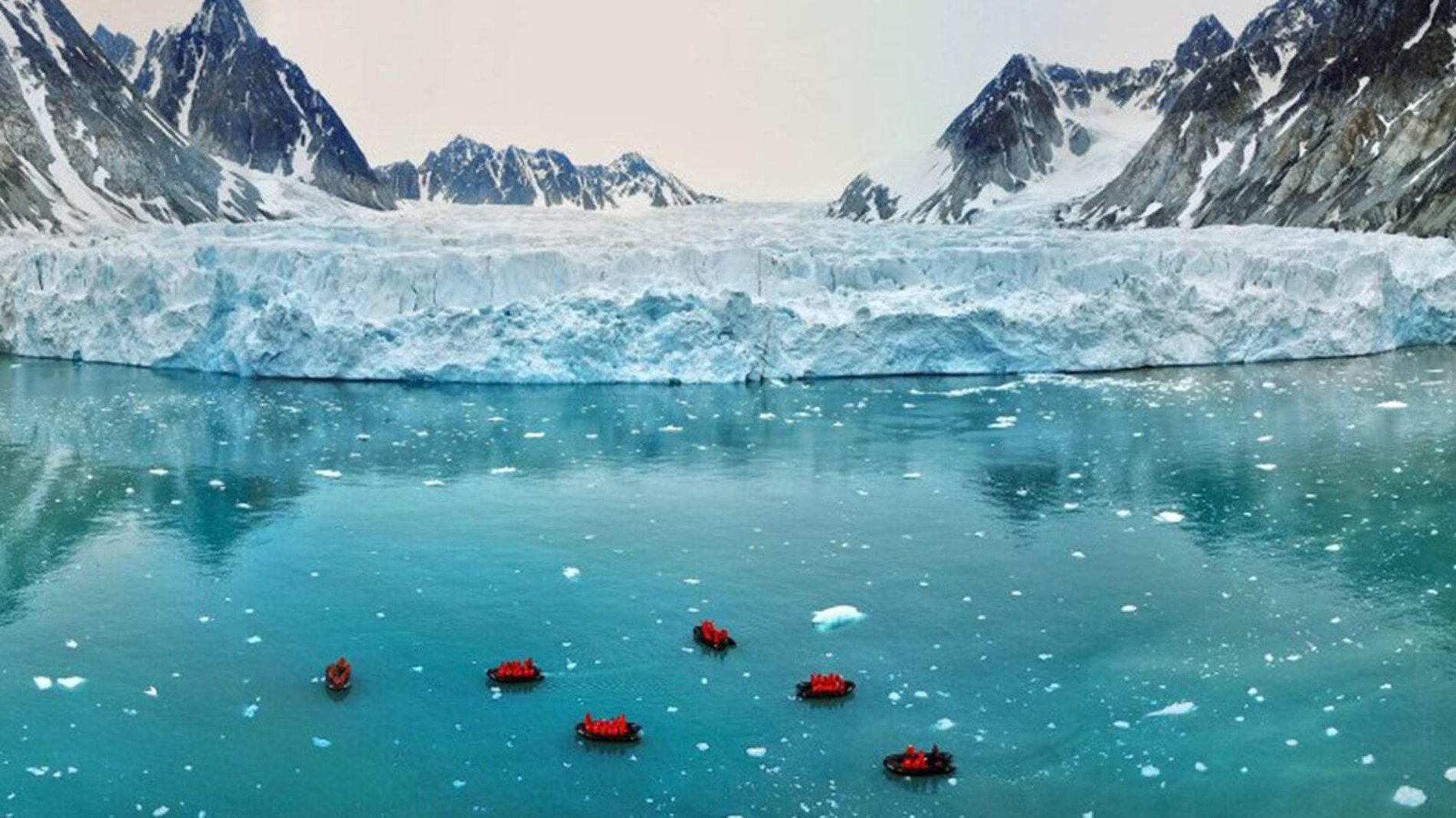 Poseidon Expedition dining
Sea Spirit
No assigned tables and open seated dining makes up the main restaurant. The outdoor bistro is located in the jacuzzi area and serves us light meals such as soups, pasta and hamburgers.
50 Years of Victory & Kapitan Dranitsyn
The dining room onboard the other two ships reflects the nature of the main restaurant onboard Sea Spirit so unreserved seating and fresh produce.
Small ship fleet
Only three ships make up the fleet. Nuclear icebreaker M/v 50 Years of Victory is the biggest nuclear-powered icebreaker in the world, having the power to break through 2.5 meters of thick ice fields. Holding 124 passengers, the ship was purpose-built to hold scientific and cargo ships to remote areas of the Arctic and along the Northeast Passage.
M/v Sea Spirit is a luxury expedition ship holding only 114 passengers that is built for you to discover wildlife and stunning vistas - whether you spot a family of polar bears or sail past a gorgeous cluster of mountains, you are sure to see something picture-worthy.
Lastly, l/b Kapitan Dranitsyn is a modified icebreaker for passengers and offers Arctic Ocean cruises for an even more exclusive group of up to 100 passengers. Features onboard include a helicopter and a fleet of Zodiacs.
Cruise inclusions
A typical cruise includes
- Group transfers
- Shipboard accommodation
- All meals onboard throughout the voyages
- 24 hour tea and coffee stations
- All scheduled landings/excursions
- Leadership throughout the voyage by an experienced expedition leader & tean
- Branded Poseidon Expeditions parka
- Rubber boots for shore landings
- Welcome and farewell cocktails
- All port fees
- Wi-Fi onboard
Rates don't include airfare, visa and passport fees, insurance, soft drinks, alcoholic beverage and gratuities.
Unique selling points
Unique selling points include
- The knowledge of an experienced and fascinating expedition leader and team.
- Wildlife sighting opportunities
- Kayaking
- Small ships mean that passengers can have a greater selection of landing sites
- 22 years of polar experience