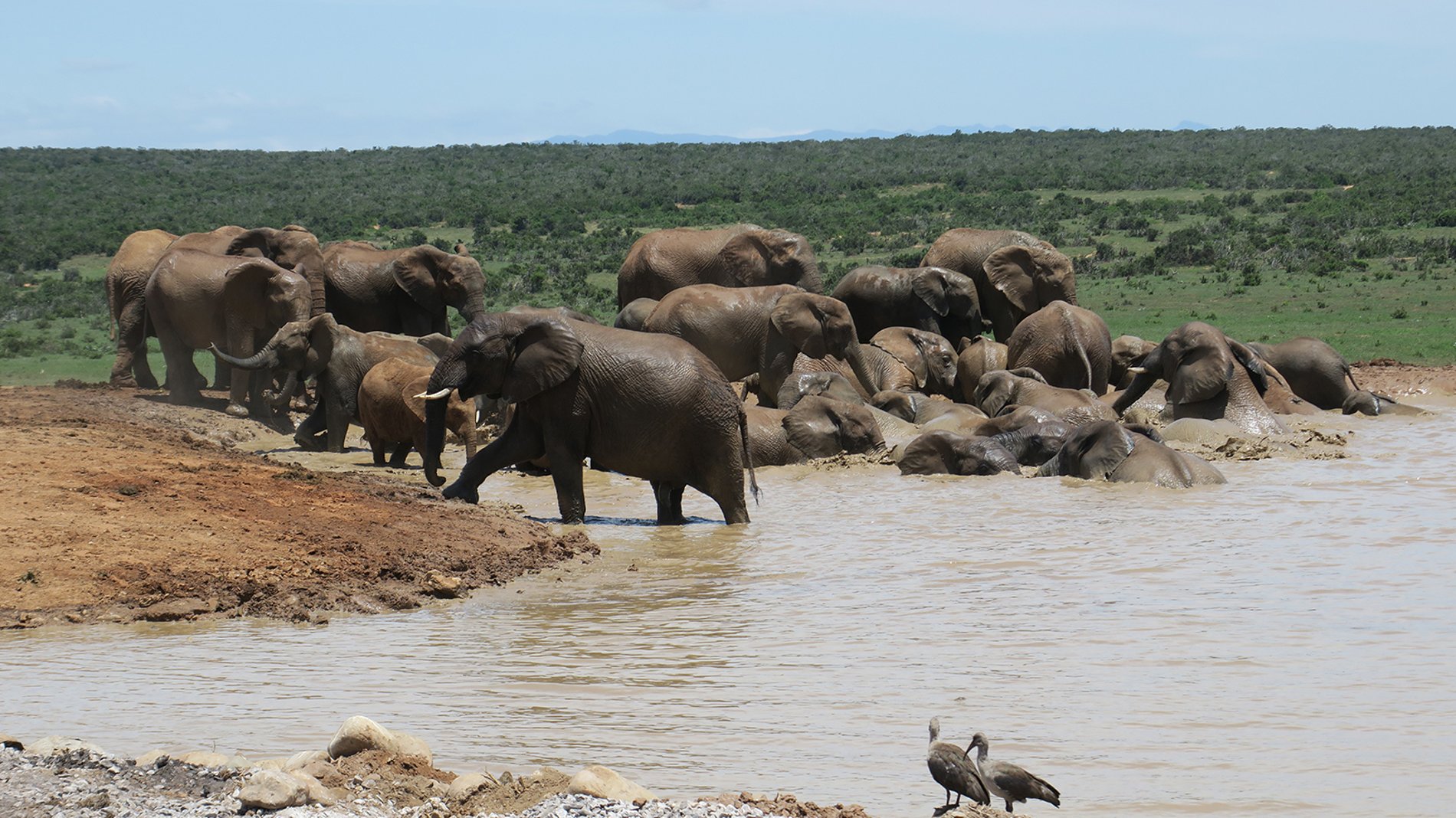 For a cruise with a difference sail to South Africa, says Dave Monk
Enjoy the best of both worlds on a South African cruise that combines safaris, wine tasting and sun-soaked sea days aboard Norwegian Jade
Why did the giraffe cross the road? No, it wasn't to see the zebra crossing – it was obviously to give me a great photo opportunity while on safari in South Africa.
In 42C heat, many of the animals were understandably seeking shade – as was I, sitting in a covered but open-sided 4x4 with nine other holidaymakers.
Even so, we'd got close to rhinos, watched hippos and seen zebras and vultures as we splashed through streams and bounced over long, grassy tracks in the search for wildlife at the Thula Thula game reserve.
At one stage we halted as a two-week-old nyala antelope stared at us, Bambi-like before it bounded off.
Two days before, we'd been in Addo Elephant Park, where we'd watched in awe as dozens of these huge animals gathered at a watering hole, with many taking to the water to play and hose themselves down. Other sightings had included warthogs, ostriches and impalas.
These two wildlife sanctuaries – which are more than 600 miles apart by road – were easily reachable from different ports on a 12-day voyage aboard Norwegian Jade.
Addo was a tour from Port Elizabeth (now named Gqeberha), while Thula Thula – named after a Zulu lullaby – was an excursion from Richards Bay.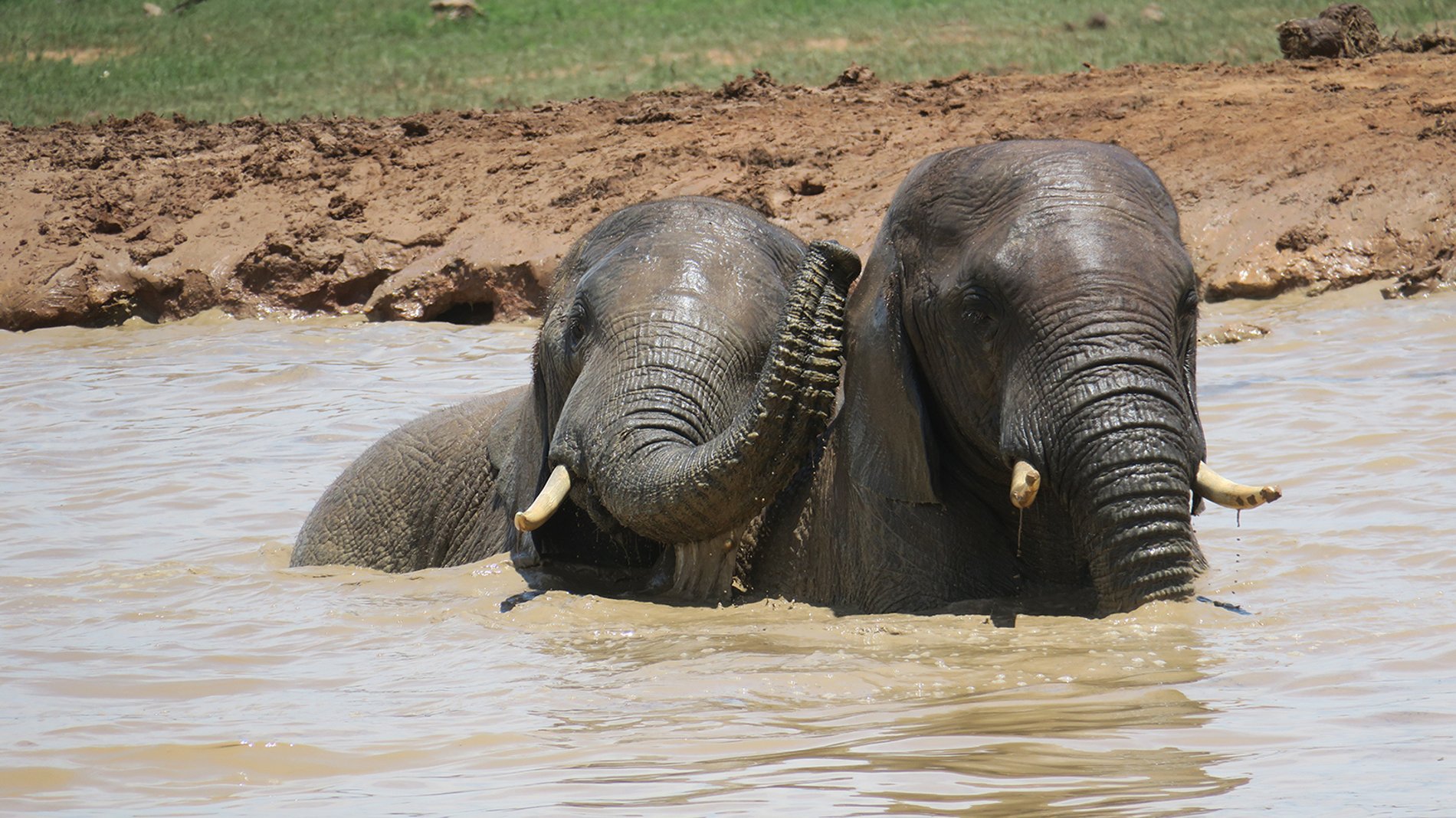 At $429 (around £350) per person, the Thula Thula tour is more than double the price of the Addo Elephant Park excursion, which costs $189 (£150) when booked through NCL.
They're both worth it for once-in-a-lifetime views of endangered animals in their natural surroundings but I thought our Addo trip – arranged through Dungbeetle River Lodge – was better value for money.
Our guide, Etta, was full of information and seemed to know instinctively the best spots to go.
And those were just two of our adventures. Once the ship reached Namibia we drove over sand dunes to visit an eerie ghost town – more of which later – and in Cape Town, which was also the departure port for the cruise, I used the time before my flight home for a private tour to see the city's famous African penguins and visit the Cape of Good Hope.
Norwegian Jade
Having been on Norwegian Cruise Line's latest ship, Norwegian Prima, with its three-level go-kart track and ten-storey slides, returning to Norwegian Jade was like slipping into a pair of comfortable shoes.
Jade, which entered service in 2006 as Pride of Hawaii, was given a refurbishment in 2017 and refreshed again last year with new carpets, furniture and fittings. It's a very pleasant place to be – though if you're looking for white-knuckle rides, you won't find anything more challenging than shuffleboard or giant chess.
I dined in a different place almost every night, including the buffet, main dining rooms and the Jasmine Garden pan-Asian and sushi restaurant.
For a cover charge, I also sampled Teppanyaki – a wonderful blend of food and theatre, as chefs juggle utensils, form snakes out of grilled eggs and burst into song – and the Moderno churrascaria, where waiters carve different meats from skewers until you finally turn a card to say 'no more!'
Other restaurants charge by the dish, such as the always reliable Cagney's Steakhouse, La Cucina Italian and French-themed Le Bistro. Plus there's Topsiders Grill for afternoon snacks and the 24-hour venue O'Sheehan's for the midnight munchies (if you haven't already checked out the late-night crepe station at the buffet).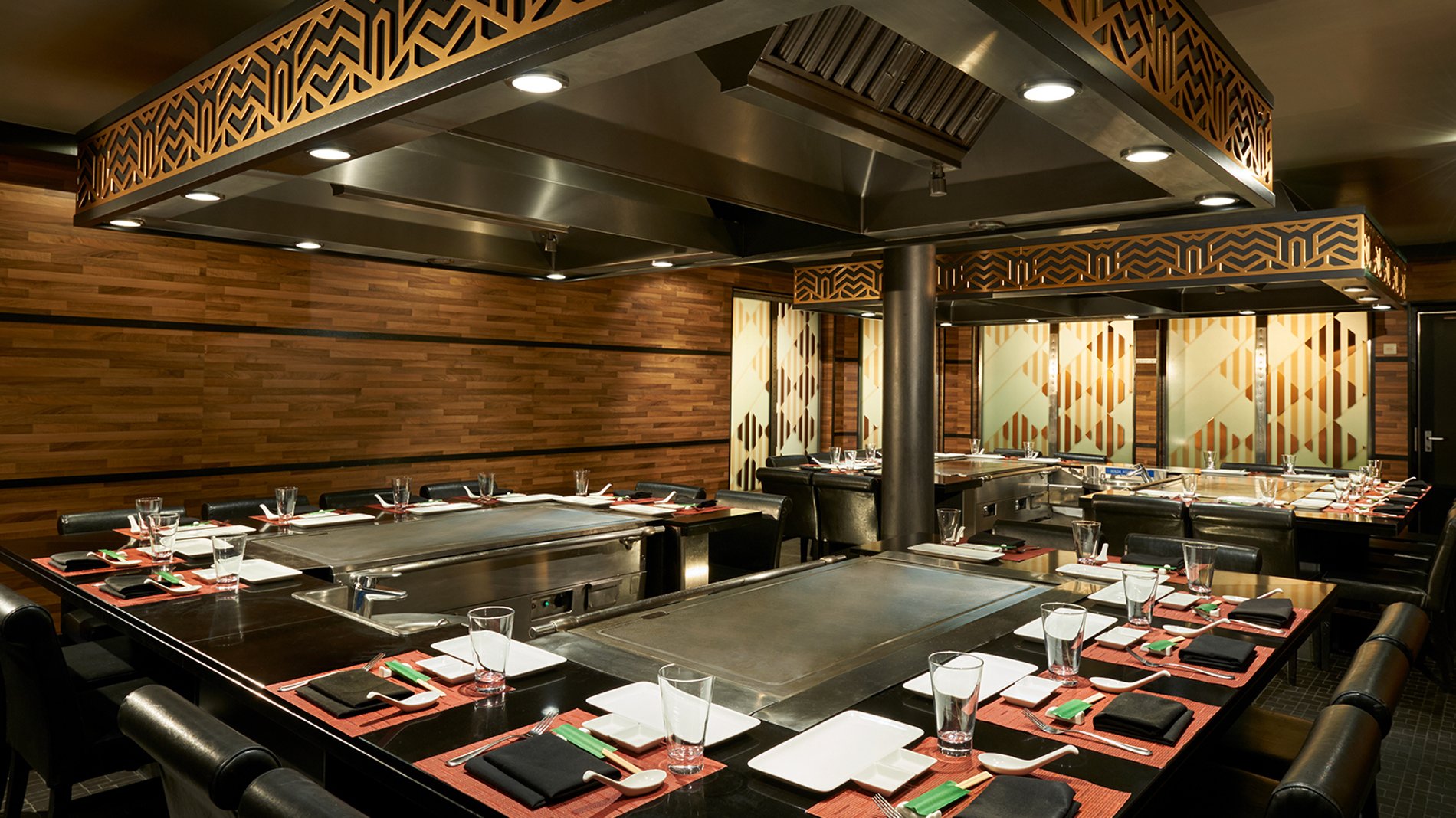 As for drinks, I loved my nightly routine of strolling down an elegant staircase, surrounded by art deco reliefs, to Magnum's champagne bar.
For entertainment, I enjoyed karaoke at Bliss, and loved the varied line-up of live bands and DJ sets in the Spinnaker Lounge, with themes ranging from Eighties to Motown, Abba and the Beatles.
One night, a party was held on a balmy pool deck at 10pm, with white-clad dancers and an enthusiastic crowd waving coloured glow sticks. Entertainment included acrobats, illusionists and a Freddie Mercury tribute act.
Then there was the afternoon talk by a former Scotland Yard murder squad detective turned comedian (I suspect you don't get many of those).
Our cruise involved four sea days but I found there was plenty to do, such as relaxing in the spa and browsing in the SS United States Library (complete with a model of the famous liner).
The seas off the southern tip of Africa can be choppy but our captain sailed through some bumpy nights
to find calmer waters, and sunshine is almost guaranteed.
Our first port of call was Mossel Bay, where after a long drive we were treated to a cheese-tasting, the first of two gastronomic experiences that day.
I must say it felt a little surreal to be sitting at a shaded table in the middle of nowhere, tucking into locally made Gouda in variously flavoured guises, paired with a choice of wine, beer, gin, port, grape juice or chocolate.
Pairing was very much the theme of the day, as a few more miles brought us to one of South Africa's many vineyards to sample sauvignon blanc with pickled octopus, pinotage with chilli chocolate, cabernet sauvignon with tempura camembert, merlot with carpaccio, and sparkling wine with a jalapeño rissole.
Following our two game-reserve outings, we had several more sea days to relax before arriving in Luderitz, Namibia. After a walk round this oddly Bavarian-looking town (named after a German settler), we took a tour to Kolmanskop, a deserted diamond-mining settlement where you can explore empty homes, shops and even a bowling alley. In many rooms, the sand is now window-high.
Our final port stop was Walvis Bay, also in Namibia, where 4x4s took us to a flamingo lagoon, salt flats and onwards for miles of beach and mountainous dunes (at one stage, I scrambled down at least 100ft of sand for a picnic laid out from the back of our vehicle).
A further sea day sailing back to Cape Town gave me the chance to reflect on what had been an amazing adventure, full of wonderful surprises. Truly, this was the bucket-list holiday I didn't even know I wanted.
To sail this same itinerary but onboard Norwegian Dawn, book the 12-night 'South Africa: Port Elizabeth, Durban & Luderitz' cruise aboard Norwegian Dawn, round trip from Cape Town via Port Elizabeth, Richards Bay, Durban, Luderitz and Walvis Bay, departing 1 February 2024, from £1,311.