Ocean cruising in Africa
Africa cruises whisk travellers off to a vast, beautiful and diverse continent. It has been influenced by many different cultures around the globe over the centuries and as a result, is one of the most exciting and culturally fascinating places on the planet. From tropical rainforests and pristine coastlines to deep canyons and and snow-capped peaks, Africa's varied scenery is truly breathtaking. North Africa cruise holidays take you to a region steeped in history and culture, comprising Egypt, Tunisia, Morocco, Casablanca, Algeria, Libya, Sudan and Western Sahara. Cruise along Africa's west coast and soak up cultural diversity and rich history in countries including Cape Verde, Cote D'Ivoire (Ivory Coast), Gambia, Ghana, Guinea, Guinea-Bissau, Liberia, Mali, Mauritania, Niger, Nigeria, Saint Helena, Senegal, Sierre Leone and Toga. If you cruise East Africa you'll discover Tanzania, Kenya, Uganda, Ethiopia, Rwanda, Somalia, Burundi, Eritrea, Madagascar, Mauritius, Seychelles and South Sudan. In Southern Africa, home to some of the best safari parks and cosmopolitan cities, lies Botswana, Lesotho, Mozambique, Namibia, South Africa, Swaziland, Zambia and Zimbabwe.
Why choose Africa cruises
Africa is bounded on the west by the Atlantic Ocean, on the north by the Mediterranean Sea and on the east by the Red Sea and the Indian Ocean and offers a vast array of cruising experiences. Cruises from South Africa ports Cape Town or Durban are typically scheduled, sailing to southeast African coastal countries Mozambique or Kenya. A land-based wildlife safari is often included - perfect for those looking for cruise and safari on a Africa cruise and stay holiday. There are also Africa and Indian ocean cruises for jet-setters looking for sun-kissed beach breaks visiting islands including the Seychelles, Mauritius and Mozambique. You can also take a west coast Africa cruise, with stops including Ghana, Namibia, Senegal and Cape Verde. Longer world voyages and repositioning cruises combine Africa with other countries and continents, including Asia, Europe, the Middle East, US and Australia. River cruising is also an option, with the River Nile a popular choice among cruisers, as well as Africa safari voyages on the Chobe and Zambezi rivers. Whether you're passionate about wildlife and nature, want to laze on golden sand beaches, sample great food and wine or immerse yourself in different cultures, a cruise in Africa has something to offer every traveller.

The best deals on cruises to Africa
Africa cruise destinations
South Africa
Cruises South Africa is a popular search term and for good reason. Many African itineraries are round-trip options - there are plenty of South Africa cruises from Cape Town, the country's coastal capital, or Durban. A South Africa cruise and safari is a beloved holiday option - along with its two great cities, South Africa is also famed for its safaris, being home to the 'Big Five' (lion, leopard, rhino, elephant and buffalo) and other amazing wildlife, including penguins and whales (it's one of the few places in the world where it's possible to whale-watch from coastal footpaths and restaurants) so do look into Africa cruise and stay getaways. Oenophiles have also come to the right place: there are four renowned wine regions in South Africa, including Stellenbosch, Paarl, Franschhoek and Wellington, where visitors can sip wine and sample the local cuisine. Why not search for cheap cruise deals South Africa if you're looking to not break the bank or research last minute cruises South Africa to escape to the sun.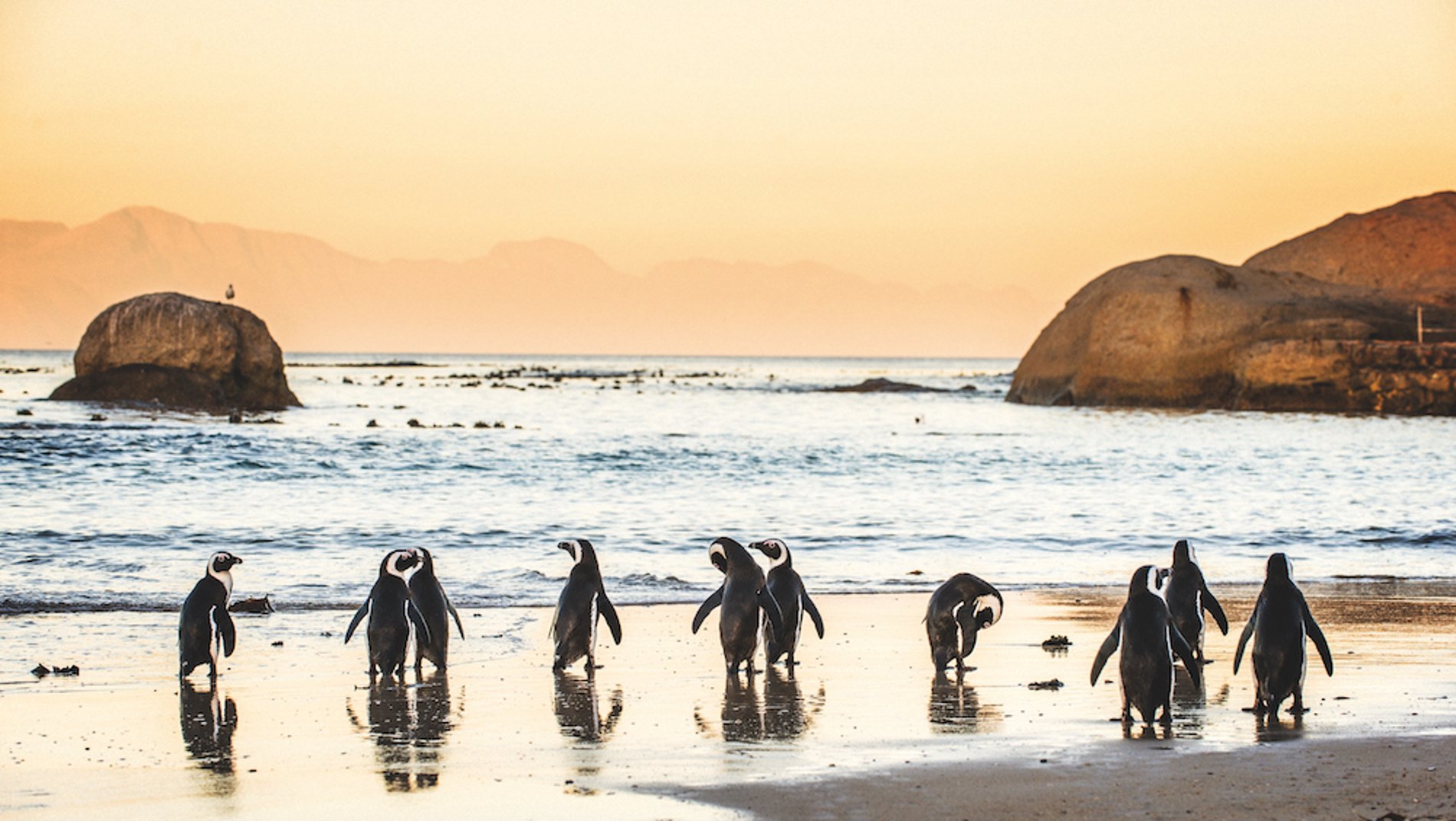 Mozambique
Mozambique was once one of Africa's most visited destinations until civil war rendered it impossible to visit. In recent years, it has come back on the map with travellers drawn to the country for its game reserves and pristine beaches. If you want to cruise East Africa, cruise ships stop in Maputo, Mozambique's vibrant capital and centre of commerce.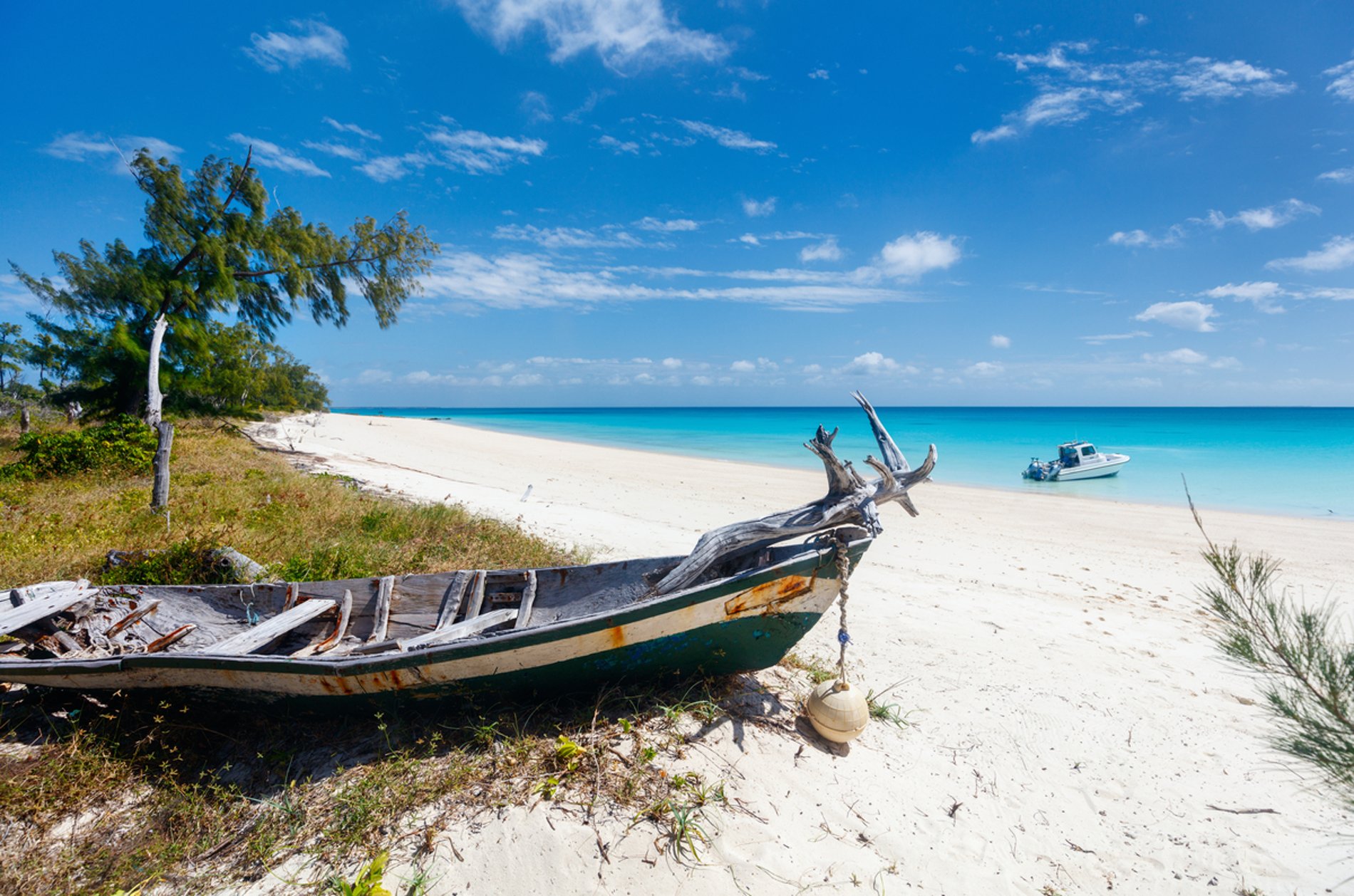 Mauritius
Take an Indian ocean cruise and visit this island nation - a melting pot of different cultures (and cuisines), offering so much more than sun-kissed shores and golden-sand beaches (although it does have these in abundance). The island's diverse landscape includes a mountainous interior, with rainforests, waterfalls and wildlife that make it a hiker's paradise.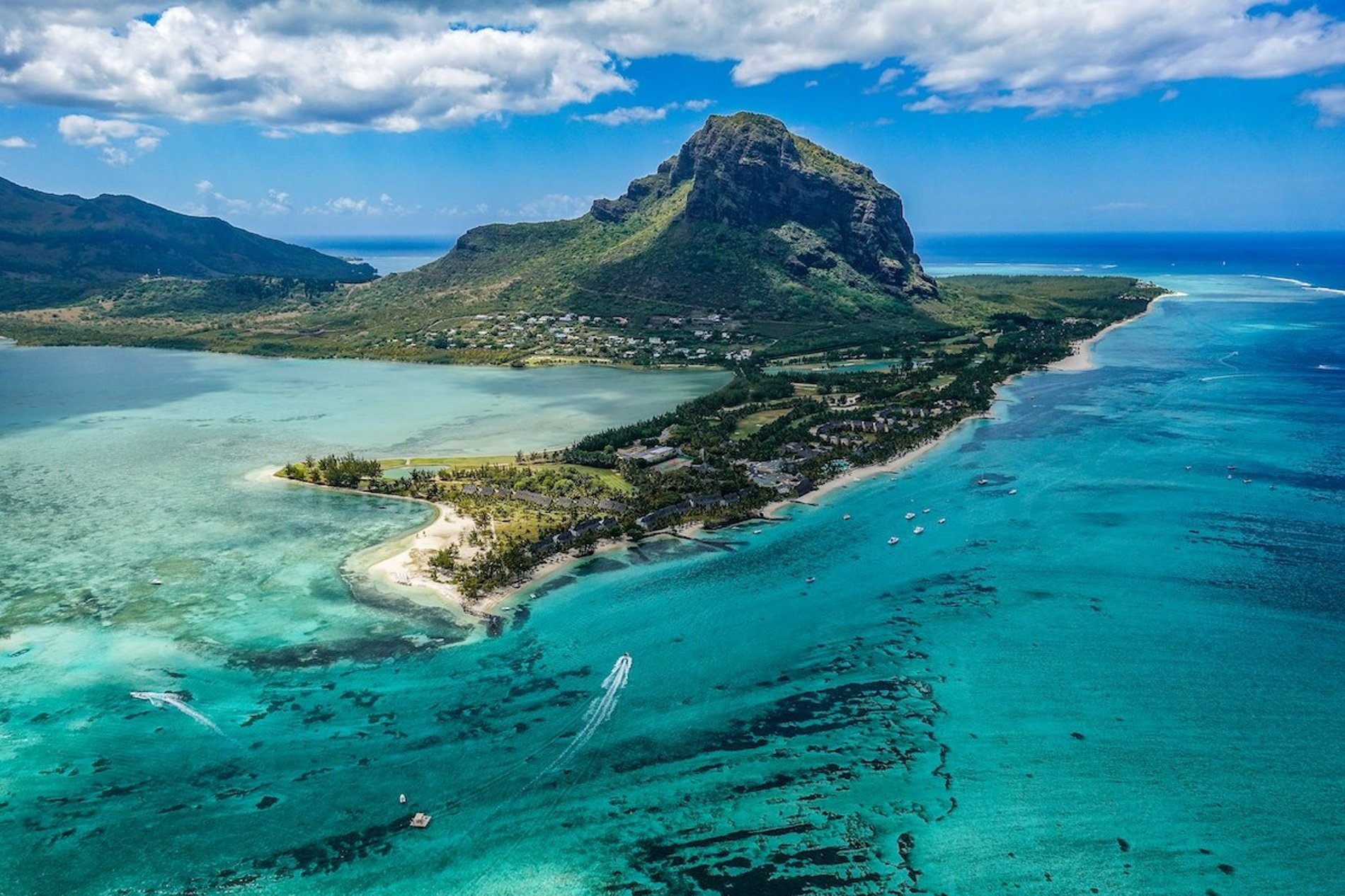 Seychelles
From the Duke and Duchess of Cambridge to George and Amal Clooney, the Seychelles have become a popular destination for the rich and famous, who are drawn to the island nation for its white-sand beaches and exclusive luxury resorts. Another beloved Indian Ocean cruise destination, the Seychelles are home to beautiful coral reefs and nature reserves, as well as rare animals, such as the giant prehistoric-looking Aldabra tortoises.

Cape Verde
This 10-strong cluster of islands in the mid-Atlantic may not be the most obvious winter sun destination, but Cape Verde cruises have so much to offer travellers. Along with year-round sun, it is steeped in colonial history, first inhabited by the Portuguese in 1456, has a breathtaking volcanic landscape and offers amazing watersports.
Madagascar
If you cruise East Africa you may well call at this island country in the Indian Ocean. Madagascar cruises typically stop in Nosy Be (which means 'Big Island' in Malagasy). The island is famous for its natural splendour and native Ylang Ylang trees. Nosy Be's Lokobe Reserve is also home to lemurs, chameleons and frogs. Visitors can brave the highest peak on the island at Mont Lokobe or laze on the beaches of Befotaka Bay.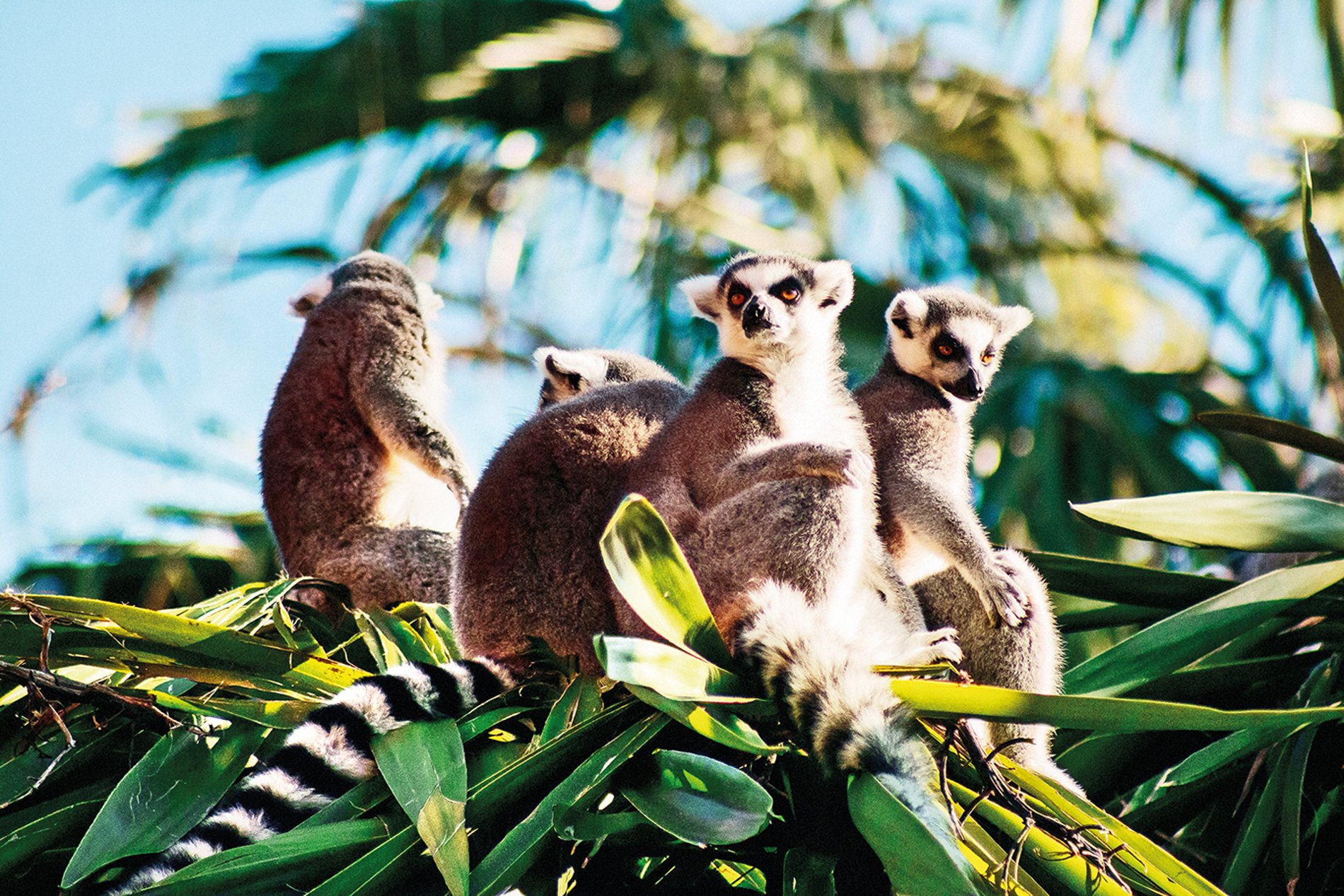 Namibia
Namibia has one of the most diverse topographies in the world, ranging from dunescapes to mountainous wildernesses and vast flatlands. Cruises along Africa's west coast typically stop in Walvis Bay, famed for its rich marine wildlife, and the historic town of Lüderitz, which lies off Africa's Skeleton Coast.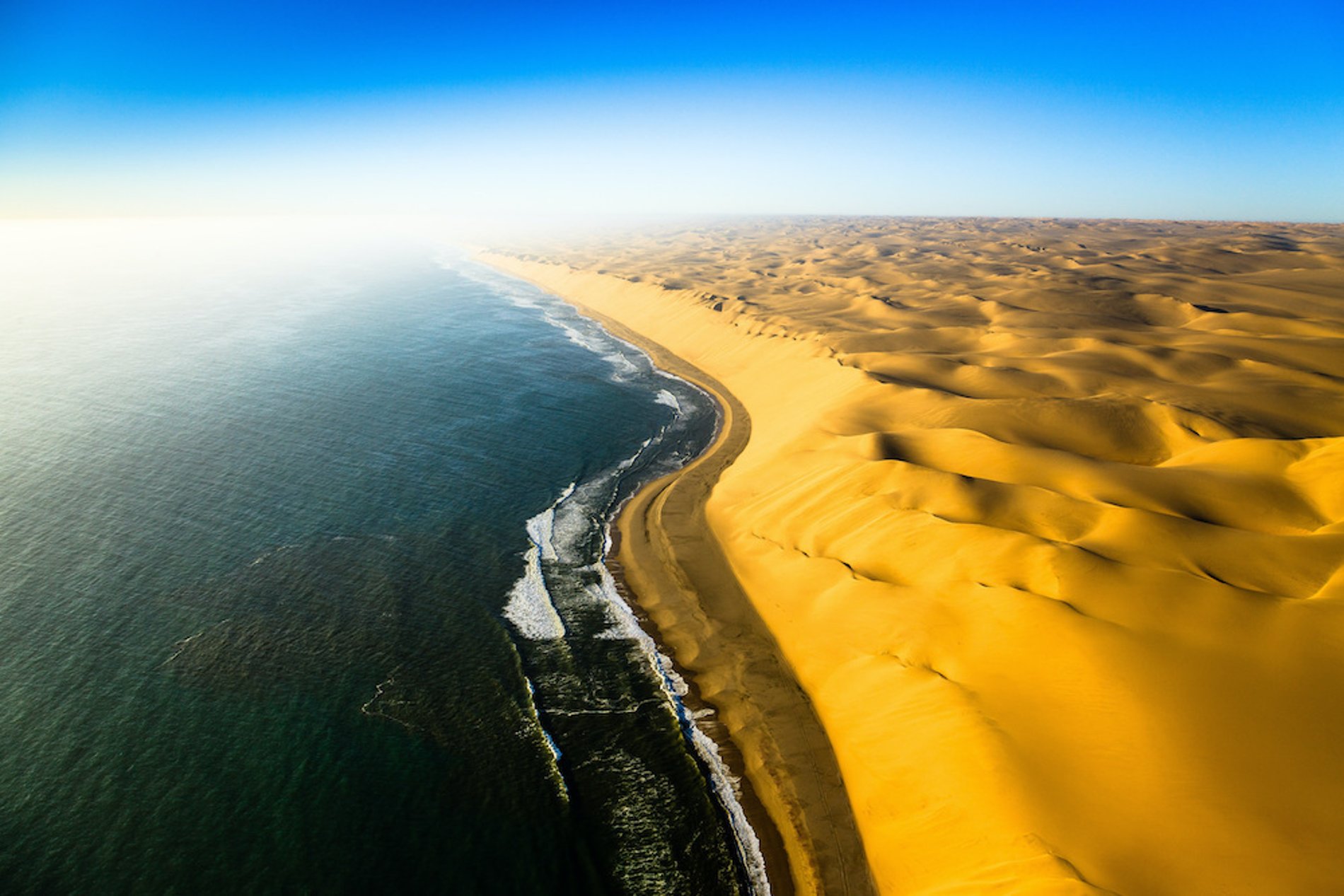 Zanzibar
Zanzibar has emerged from its troubled past and is now a popular tourist destination for those cruising Africa. The beautiful archipelago lies just 26 miles off the coast of Tanzania and boasts some of the most beautiful beaches in the world, along with a rich history and culture. Highlights include a visit to Unesco World Heritage Site Stone Town, which features a charming mix of Arab, European, Indian, and Persian influences, and the many local spice plantations. Ponant offers several Indian Ocean itineraries that include Zanzibar, while the likes of Oceania and Silversea include the archipelago as part of their world voyages.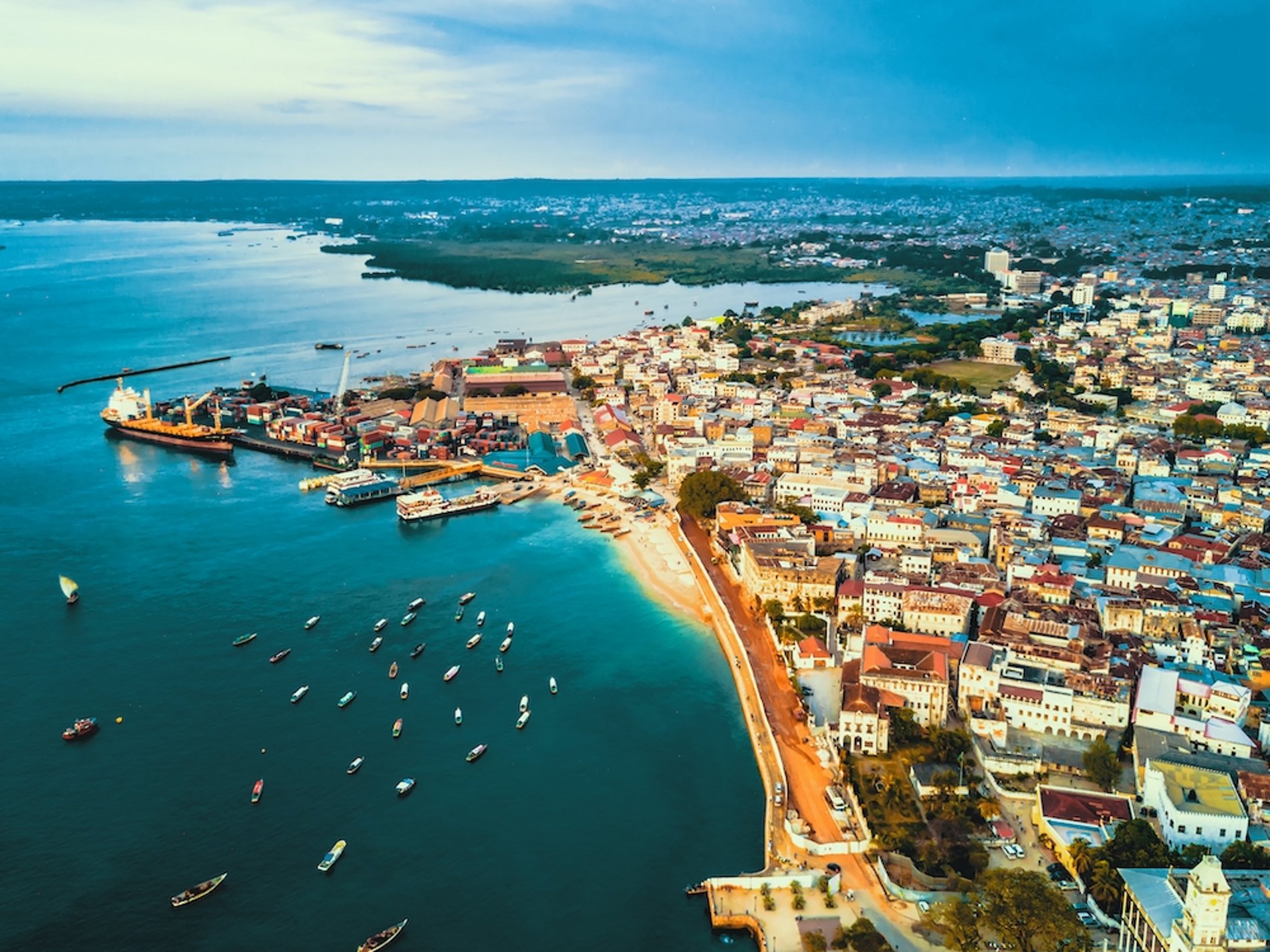 Iconic ports
Iconic ports in Africa
Cape Town, South Africa
South Africa cruises for Cape Town are an obvious choice for those cruising around Africa. The country's legislative capital has been ranked among the most beautiful cities in the world time and time again, and it's not hard to understand why. Cruise lines including Azamara, Regent Seven Seas Cruises, MSC Cruises and Cunard offer cruises to and from Cape Town, so passengers get a chance to explore the port city. Hopefully, it will not be too windy on your visit to hike Table Mountain for unparalleled, breathtaking views. Nature lovers should pay a visit to the tranquil Kirstenbosch National Botanical Gardens, which hosts open-air movie nights most weeks.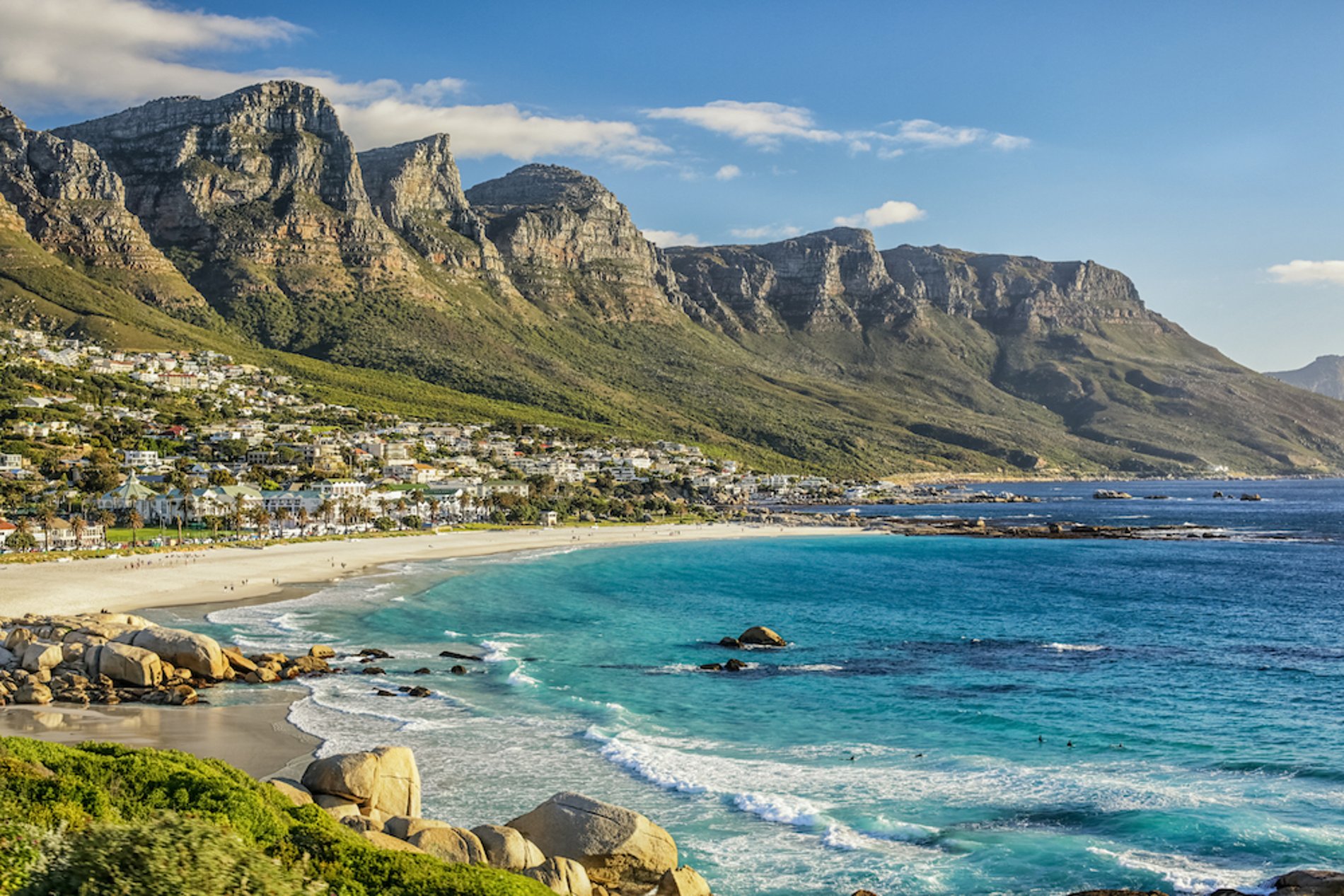 Durban, South Africa
While not as popular as Cape Town, Durban is still a great city to visit and invariably features on Africa cruise itineraries. The city's Golden Mile beachfront, a four-mile stretch of golden sand beaches that extends from Blue Lagoon South to Addington Beach and Durban Harbor, is a popular spot for watersports enthusiasts. Those interested in marine life while on ocean cruises in South Africa should visit uShaka Marine World, the fifth-largest aquarium in the world, or Durban Botanical Gardens for living fossils.
Port Elizabeth, South Africa
Port Elizabeth is a city on the Algoa Bay in South Africa's eastern cape, which features more than 40km of unspoiled coastline. Outside of the metropolitan area, you will find wildlife reserves, home to elephants, rhinos and other big game - perfect for Africa cruises with safari.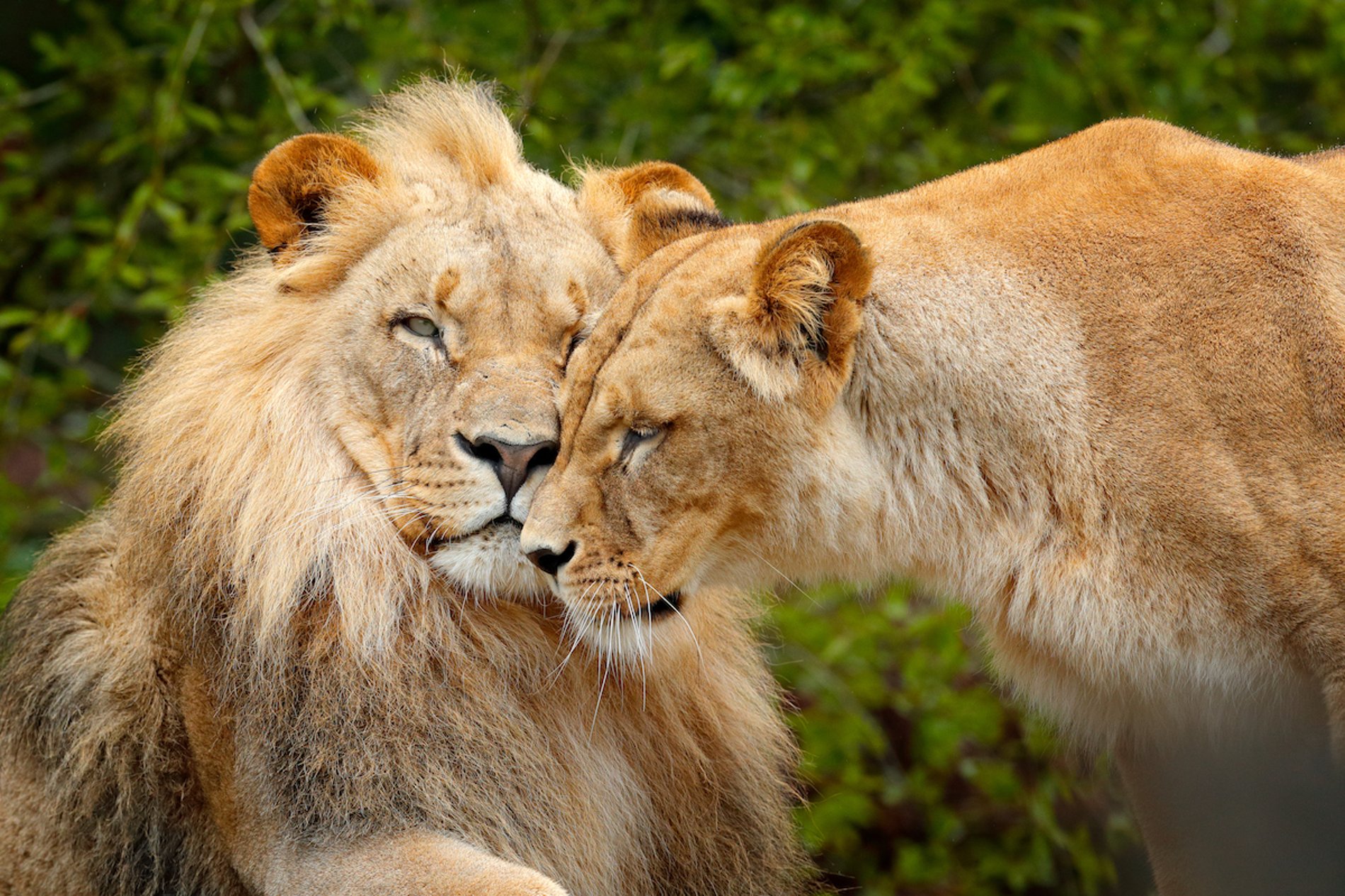 Maputo, Mozambique
Settled by the Portuguese in the 1700s and with centuries of travel and trade from Africa, Asia and Europe, Mozambique's bustling capital is a melting pot of different cultures. Maputo's old town stretches northeast from the port and features colonial-style architecture and sidewalk cafés. Must-see monuments include City Hall, Maputo Railway Station, Independence Square and the Fort of Maputo.
Mombasa, Kenya
Mombasa, also known as the white and blue city, is Kenya's oldest and second largest city and a port of call if you cruise east Africa. It may be clichéd, but it would be foolish to visit this exotic paradise without paying a visit to one of its many beaches, the best of which include Diani, Nyali and Bamburi. For culture, visit Unesco World Heritage Site Fort Jesus, an example of 16th-century Portuguese architecture. From here, take a stroll around the old town, where shops sell antiques, souvenirs, spices and fragrance oils.
Port Louis, Mauritius
Port Louis is the capital city of Mauritius in the Indian Ocean. People typically visit Port Louis for its great shopping, but there are also several notable cultural attractions, including The Blue Penny Museum, home to the world's first colonial stamp, and Signal Mountain, named after the antennae on top.
Port Victoria, Seychelles
Victoria on the island of Mahé, the largest island in the Seychelles archipelago situated in the Indian Ocean, is one of the world's smallest capitals. It is also famous for its vanilla and coconut oil exports. On your Seychelles cruise stopover, you can enjoy street shopping at the Selwyn-Clarke Market or laze on the golden sands of Beau Vallon Beach.

Lüderitz
Sandwiched between the choppy shores of the South Atlantic and sandy dunes of the Namib desert is where you'll find the haunting town of Lüderitz. Sitting on one of the least hospitable coastlines in the world, Lüderitz make for a fascinating port call, rich in history, wildlife, architecture and scenery. Prominent landmarks include Felsenkirche (the 'church on the rocks'), Goerke Haus, a grand Art Nouveau home cut into the cliffs of Diamond Hill, and Kolmanskop, a desolate town of crumbling mansions.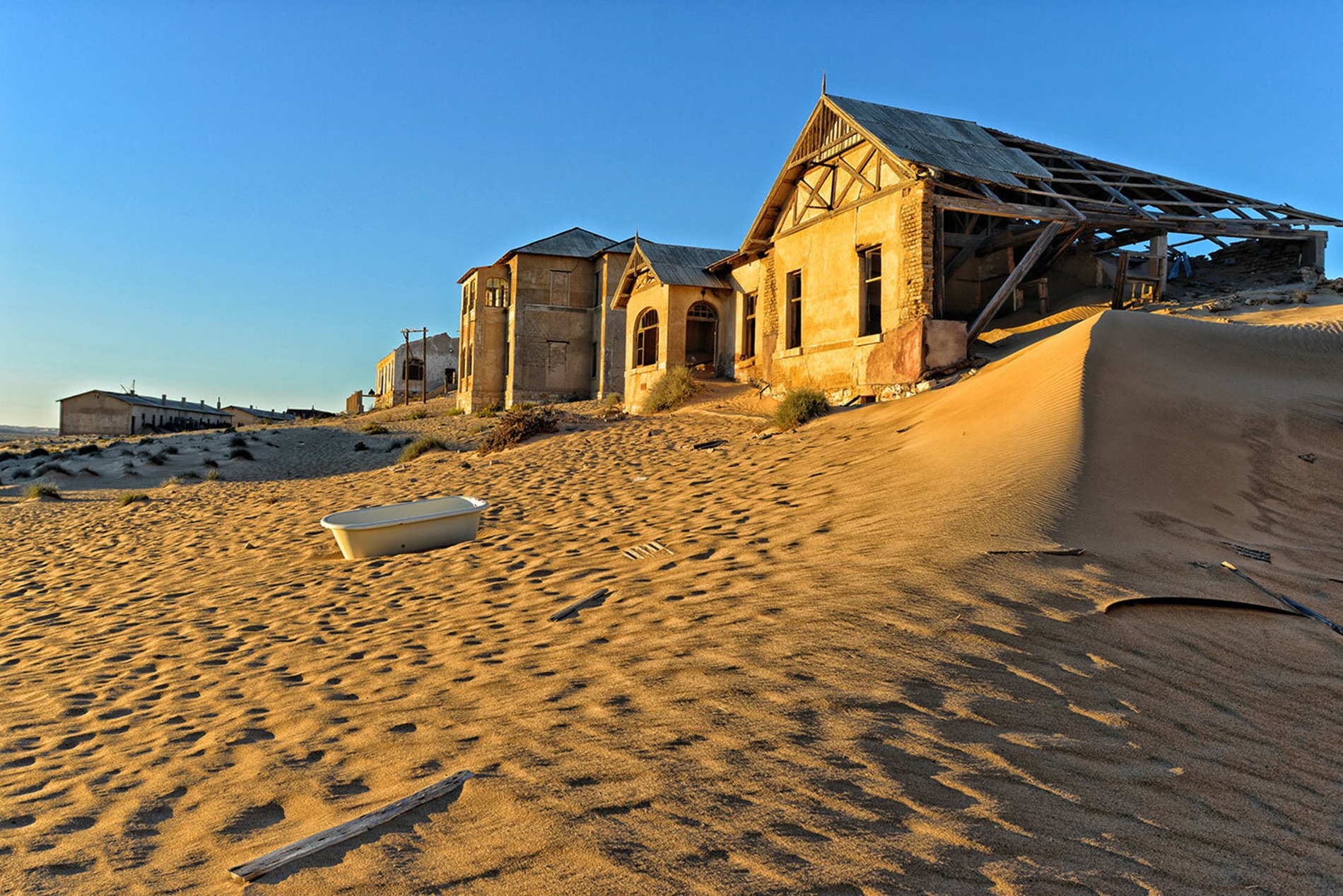 Walvis Bay, Namibia
Flamingos, pelicans and other birdlife flock to the 45,000-hectare lagoon situated southwest of the port town of Walvis Bay, which translated means 'Whales Bay'. As you'd expect, these mesmerising marine mammals, along with dolphins and Cape fur seals, inhabit the Atlantic waters around the Pelican Point lighthouse. Activities range from cruises on catamarans to dune tours.
Pomene, Mozambique
The likes of MSC Cruises include Pomene Bay as one of the ports of call on their South Africa cruise itineraries. Considered one of the most picturesque places in Mozambique, the lagoon that shelters the bay is part of the Pomene Nature Reserve, a protected marine area. Shore excursions include a marine safari to spot dolphins and whales, a guided snorkelling tour of the sheltered rock reef and mangrove habitat of the estuary, and deep-sea fishing.
São Vicente, Cape Verde
One of the sun-kissed islands of Cape Verde, the archipelago of volcanic islands located in the Atlantic Ocean off the western coast of Africa, São Vicente has a rich tradition of music and art. The capital, Mindelo, features a vibrant nightlife, with pubs, restaurants and nightclubs keeping visitors and locals entertained until the small hours. During the day, you can head to Laginha Beach where you can soak up the sun, or visit one of the other beaches on the island for activities such as windsurfing.
Praia, Cape Verde
The capital of Cape Verde, Praia sits on the southern tip of Santiago. The city was a Portuguese territory until its independence in 1975 and this is reflected in its historic old town, referred to as the 'Plateau' by the locals. It features a neoclassical town hall and cathedral, but those who don't fancy sightseeing can enjoy the many lovely beaches on the coast.
Casablanca, Morocco
While it may not be quite as romantic as it is depicted in the classic film starring Humphrey Bogart and Ingrid Bergman, Casablanca is still a fascinating place to visit on a North Africa cruise - it's now a cosmopolitan city that still retains an old-world charm. There are several references to its French past, including the Art Deco Ville Nouvelle and Cinema Rialto. Built on a rocky outcrop, the Hassan II Mosque dominates the city skyline and is a must-visit, as is the Jewish Museum (the only one of its kind in the Islamic world).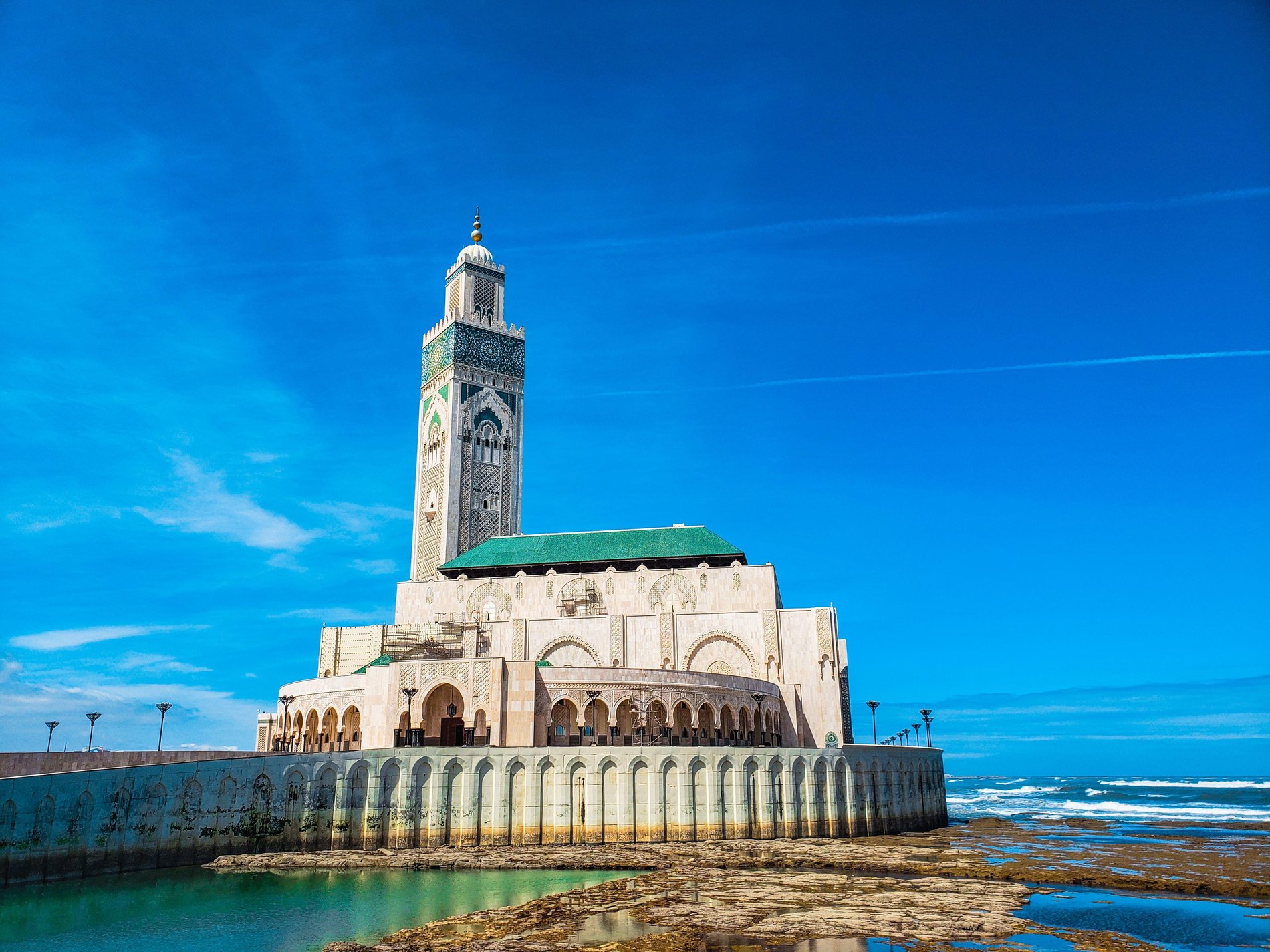 Tangier, Morocco
The Morocco port on the Straits of Gibaltrar has been a gateway between Africa and Europe since the time of the pharaohs and a port of call on a North Africa cruise. A modern city with historic charm, Tangier has welcomed many glamorous and famous visitors over the years. An icon of Tangier, Café Hafa, which dates back to 1921, has had a roster of stars darken its doors, including The Beatles, The Rolling Stones and Paul Bowles.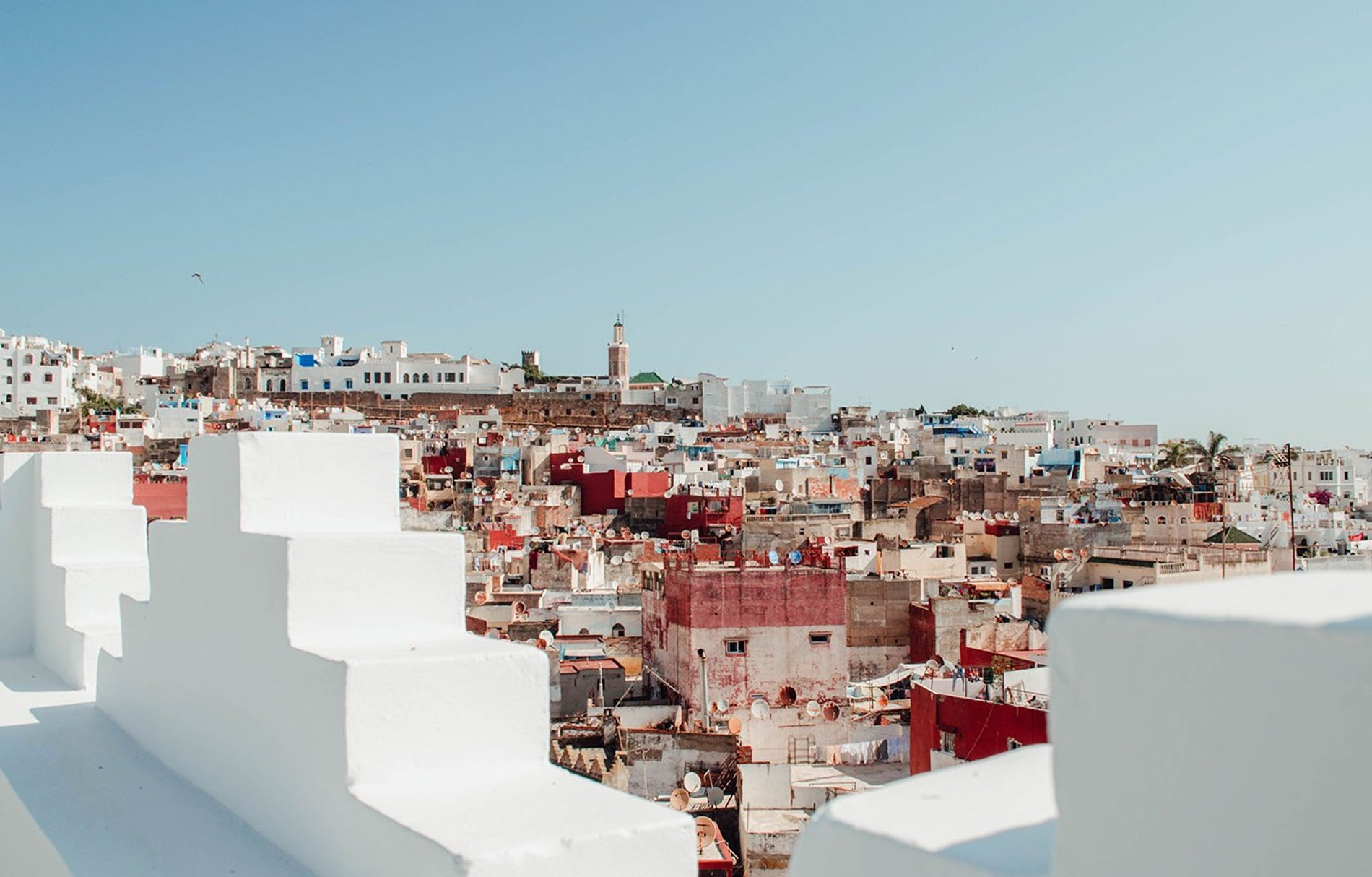 Best cruising experiences in North Africa
Moroccan Discovery with Cape Verde
Fred. Olsen Cruise Lines 'Moroccan Discovery with Cape Verde' itinerary focus on the North African country, with stops in iconic ports Casablanca and Tangier, as well as Cape Verde, the amazing archipelago of volcanic islands situated off the West Coast of Africa.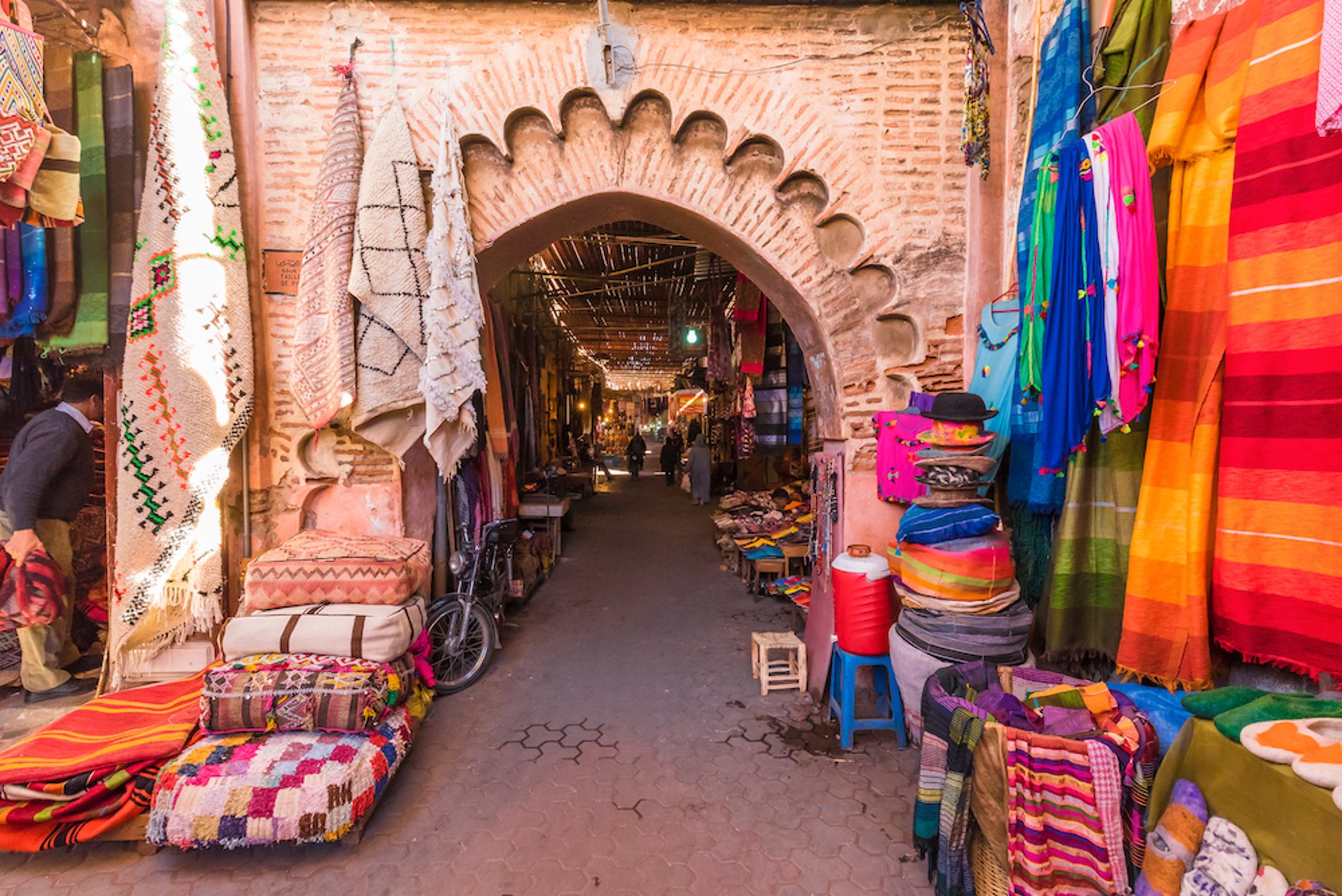 The Land of the Lions
Regent Seven Sea Cruises' 'Land of the Lions' classic Africa cruise itinerary starts from South Africa's Cape Town, before sailing to Namibia's iconic ports, Lüderitz and Walvis Bay, and South Africa's other popular cruise ports, Durban and Port Elizabeth. The Africa cruise also visits Maputo in Mozambique, before venturing back down along the South African coast to Richards and Moselle Bay, and finishing back in Cape Town.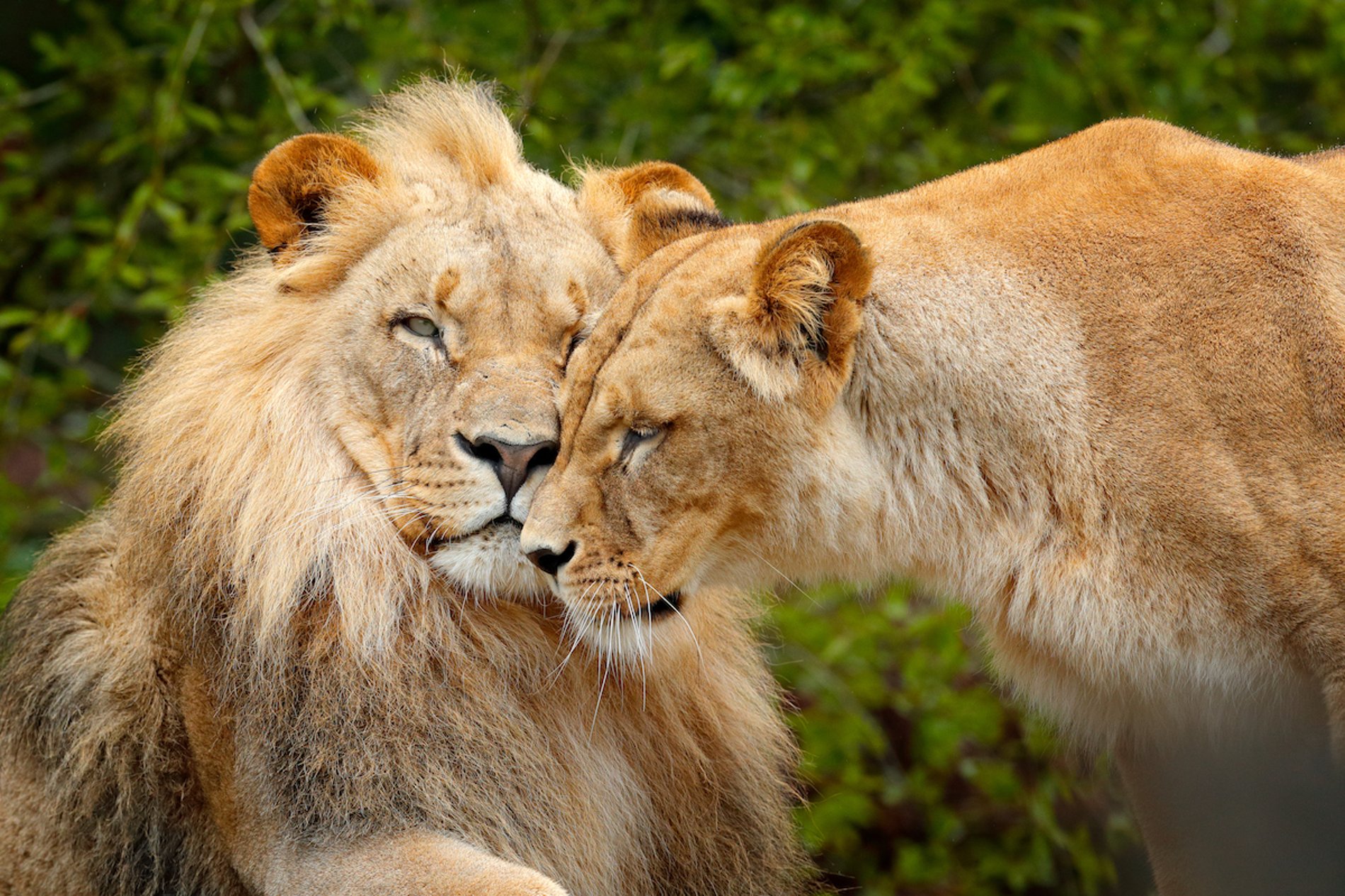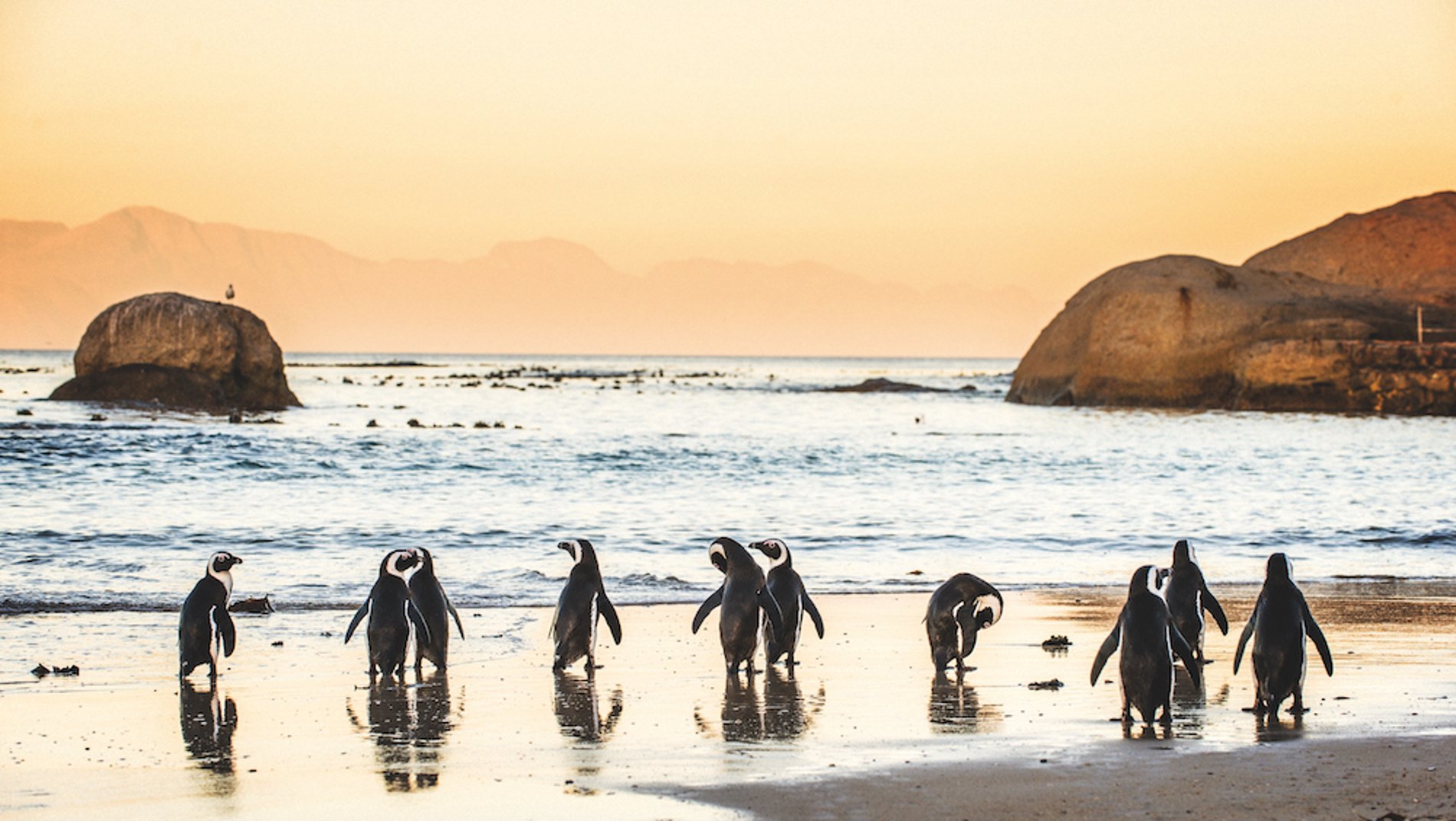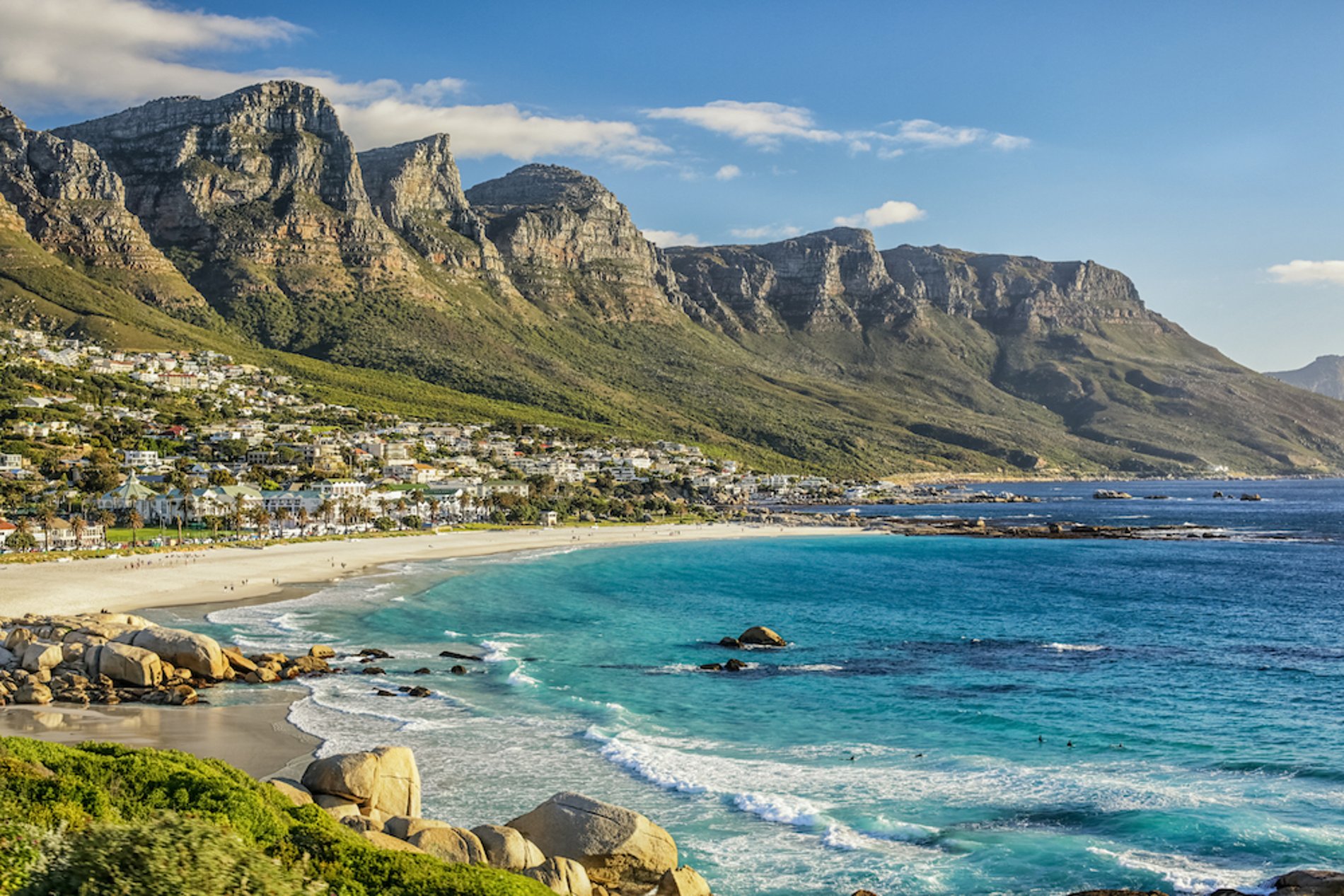 Cape Town is the perfect city to cruise and stay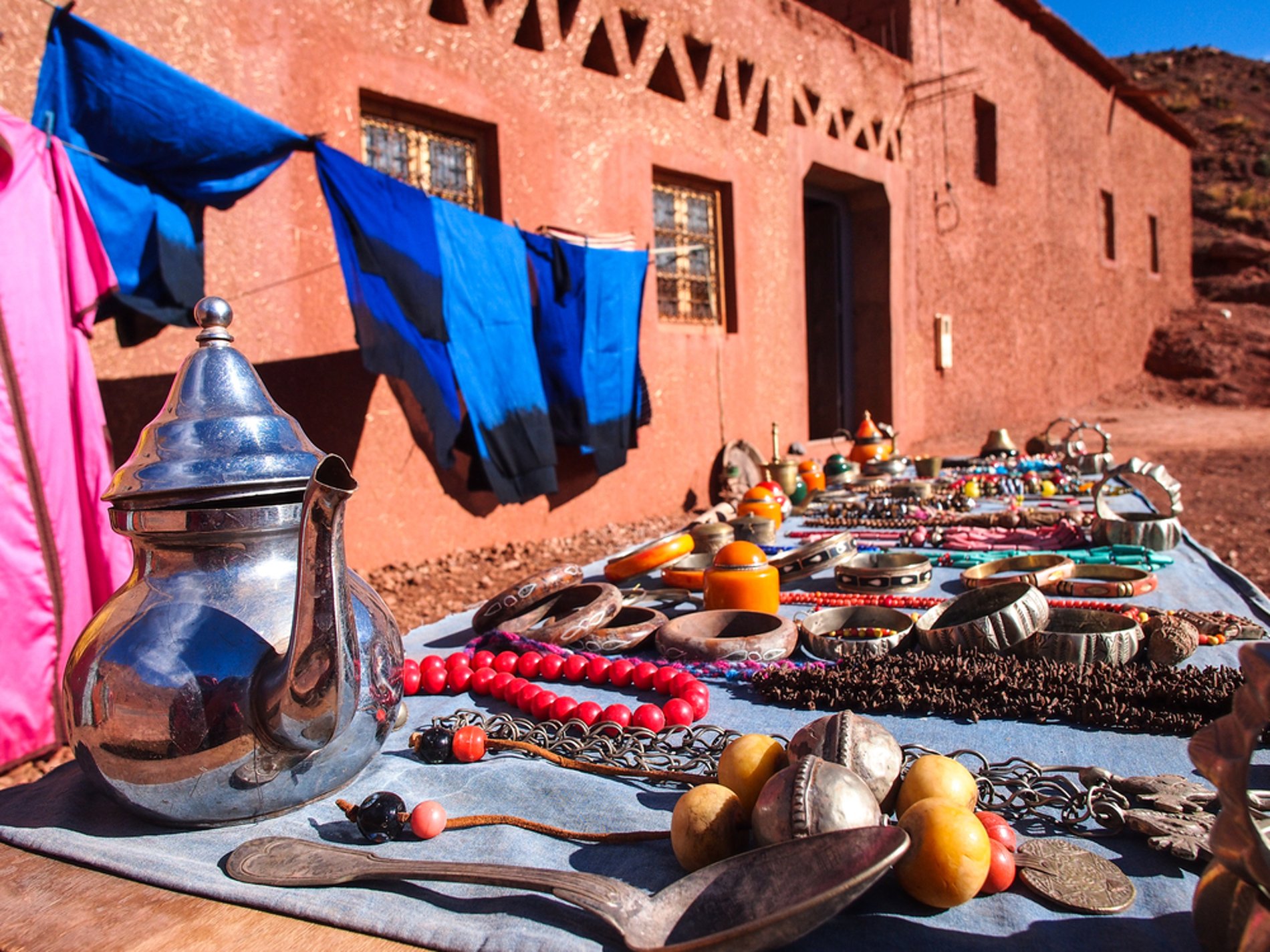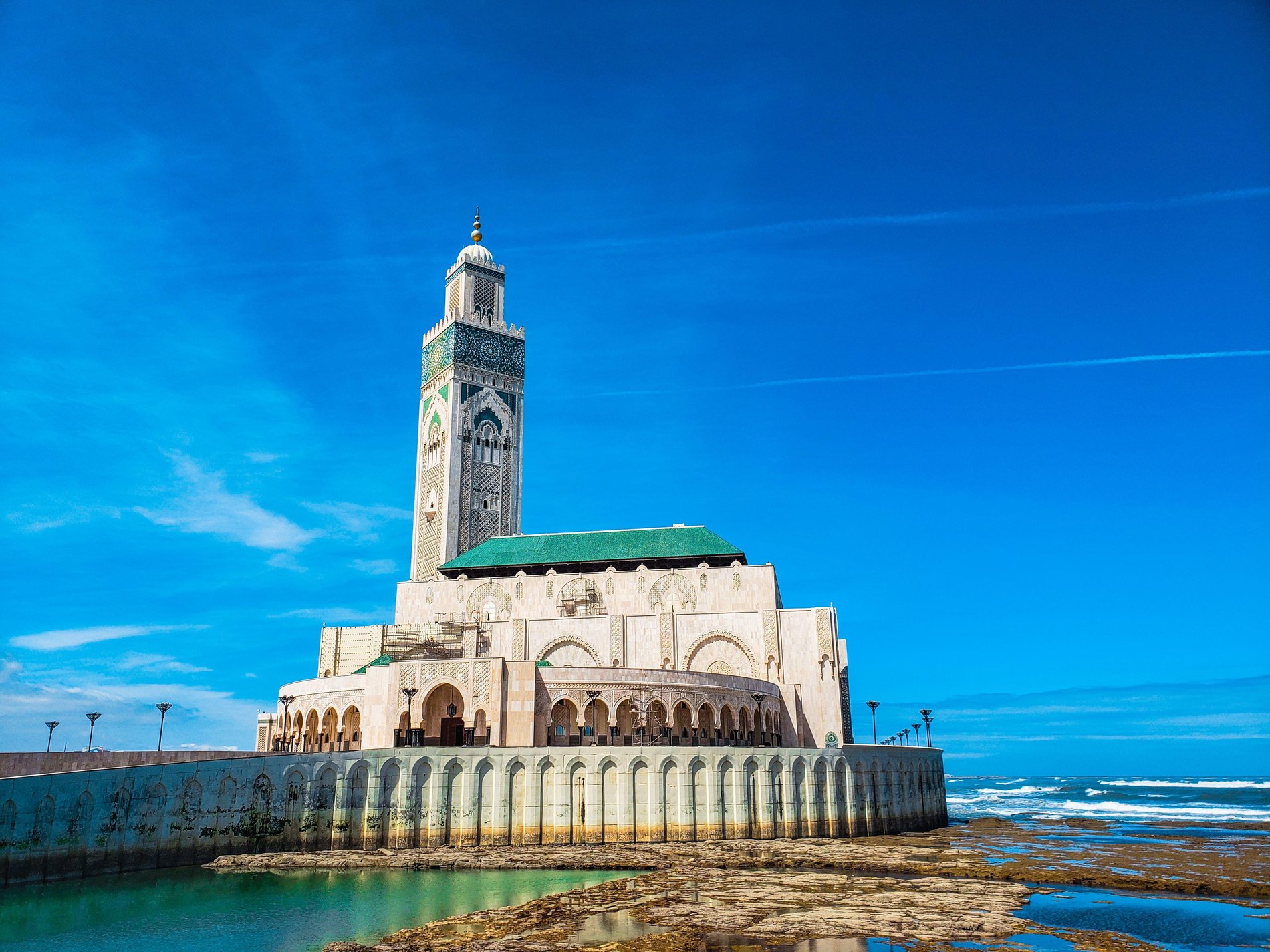 When in Casablanca, don't miss the epic Hassan II mosque, built overhanging the ocean.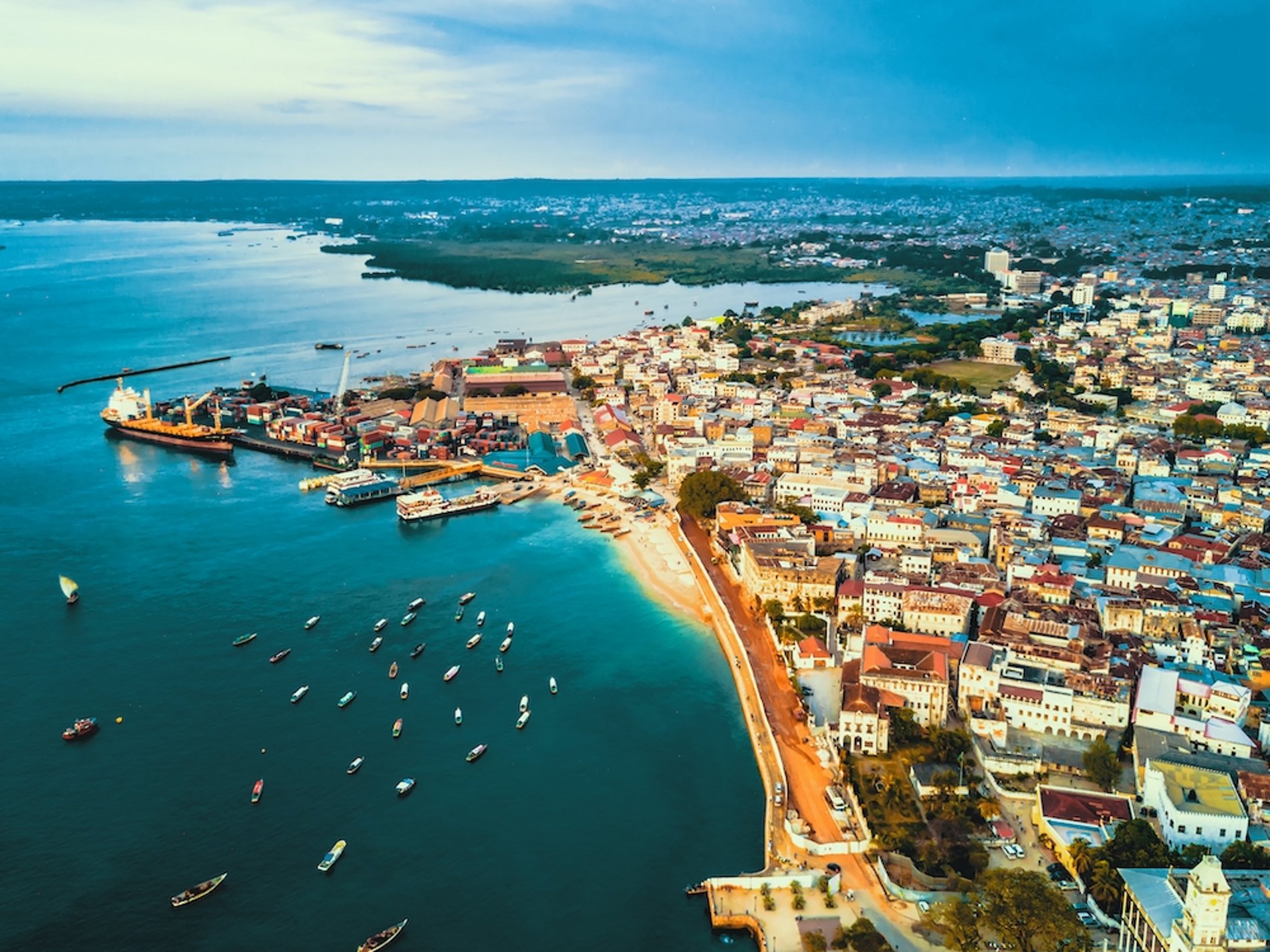 Learn about the fascinating lives of locals in Zanzibar with Fred. Olsen. Credit: Shutterstock