Search for your ideal Cruise
Moroccan Cruises - Information
Morocco lies at the tip of Northern Africa, a culturally rich country fringed by the Mediterranean and Atlantic Ocean. Morocco cruises have long intrigued travellers with its exotism and mesmerising landscape – a tapestry of sandy coastline and deserts, the rugged Atlas Mountains and heady cities with colourful souks, immortalised on iconic films like Casablanca. The country conjures up images of year-round sunshine, ornate mosques, mint tea, tagine, medinas and spice stalls – but is also transforming into a modern Islamic nation with trendy waterfronts and business districts. Whether you're haggling in Marrakesh, camping under star-packed skies in the desert, sipping mint tea from a roof terrace or climbing the Atlas Mountains – Morocco is a country that won't disappoint.
Why choose Morocco cruises
Morocco is a popular cruise thanks to its proximity with Europe, year-round sunshine and great selection of coastal towns and cities. The most popular cruise ports are Casablanca, Adagir and Tangier, attracting lines like Saga Cruises, Holland America Line, Marella, Celebrity Cruises, Fred Olsen Cruise Lines and MSC Cruises. For a small, more luxury experience there's Silversea, Regent Seven Seas Cruise, Seabourn and Oceania. If you're looking to cruise from UK to Morocco, there are many options to cruise from Southampton to Morocco.
find your perfect cruise
Find your ideal Morocco cruise
Showing 10 of 384 results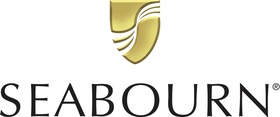 Sponsored listing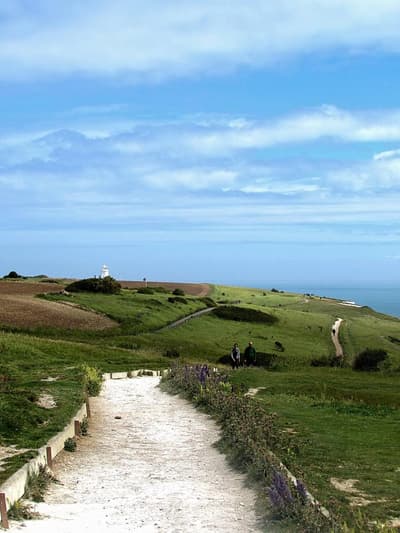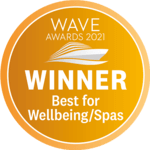 From Seabourn - 2021 Wave Awards winner
7 nights
Departs on the 03 Sept 2022
Seabourn, Seabourn Ovation
Dover, Antwerp, Farsund, + 4 more
Starts at: Dover
Best places to visit when cruising in Morocco
Casablanca
Casablanca is Morocco's modern jewel, the laid-back, Art-Deco sister to evocative Marrakesh and medieval Fez. In contrast to the overwhelming exoticism of its capital, Casablanca is less of a culture shock, with flashy rooftop bars and shopping malls entwined with French-colonial buildings and ornate mosques. Stroll down the shimmering seafront to the towering Mosque of Hassan II (where non-Muslims can enter) and dip into the buzzing Marche Central, before taking in the Moorish architecture on Mohammed V. Then follow the well-do-to locals (a young, contemporary and professional crowd) to fancy French restaurant Le Relais de Paris, before heading for a cocktail at rooftop bar Sky 28.
La Corniche
For those who might have visited Morocco before, had their fill of buzzing medinas and now just want to relax and enjoy the sun, then La Corniche is the place to head. La Corniche is Casablanca's trendy beachfront district, in the same region as the Hassan II Mosque, and has beach access, pools and plenty of glamorous restaurants and cafés along the Boulevard de la Corniche. The district draws in Casablanca's fashionable young crowd (thanks to its nightlife) and packs out with surfers, sunbathers and swimmers so there's a real vibe. At the far end of the promenade, you'll find the Sinbad Amusement Park – a playground of twinkling carousels, bumper cars, slides and pedal boats.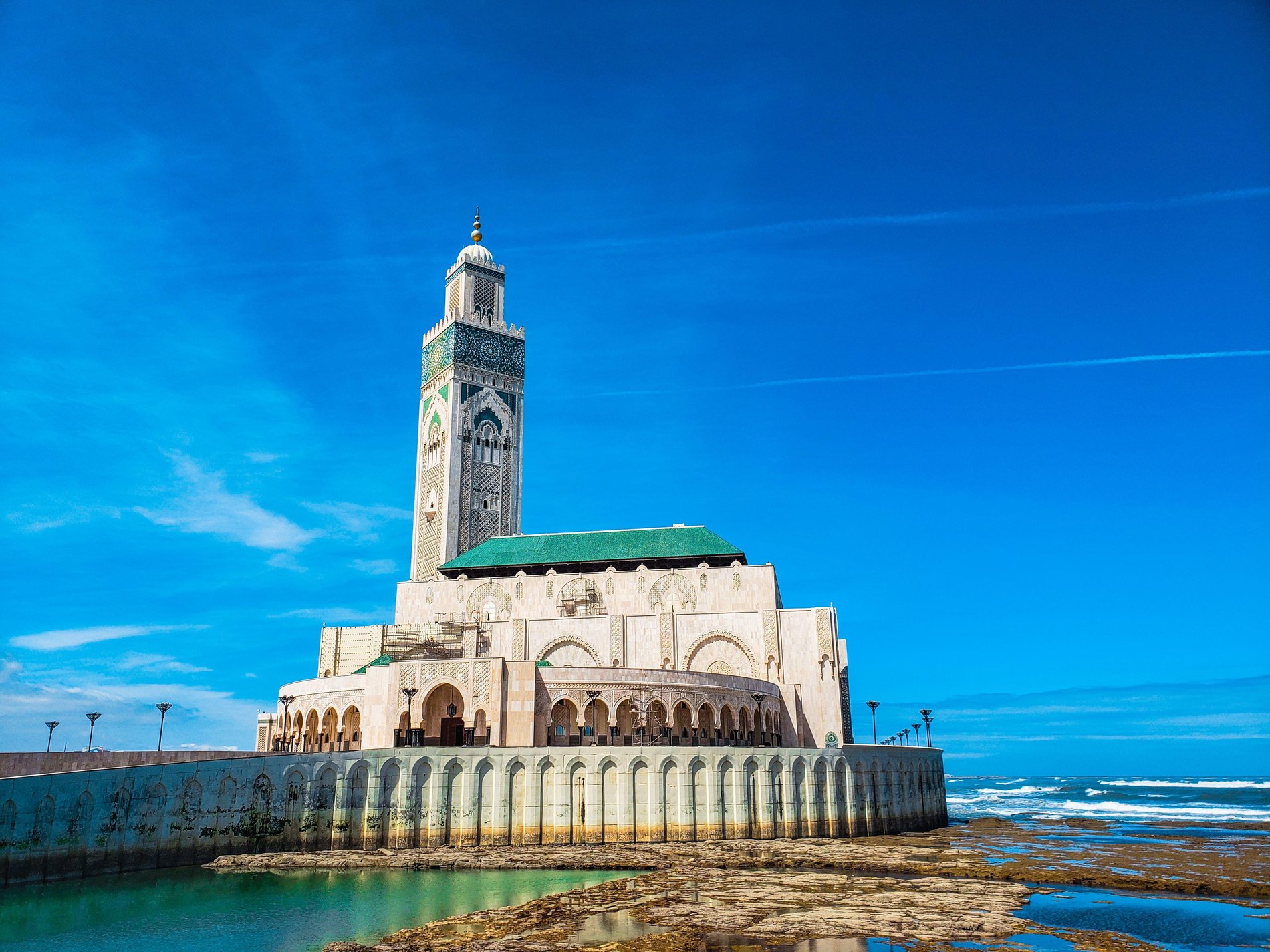 Marrakesh
Chaotic Marrakesh is a cacophony of calls to prayer, frenzied street sellers and firebreathers, and crowded souks – and it's truly sublime. This colourful city often shocks with its vibrancy and energy, mostly emitted from its souks selling spices, carpets and handmade treasures. After a day haggling for deals (you'll get the best in Souq Haddadine), indulging on sweet almond treats and marvelling at mosques and palace, step inside one of the city's luxurious riad to be soothed by serene fountains, cool courtyards and warm Moroccan hospitality – great for a quick drink or stress-free lunch. For views over the city and its maze of bazaars, head to a Grand Balcon du Café Glacier for a pot of sweet Maghrebi mint tea.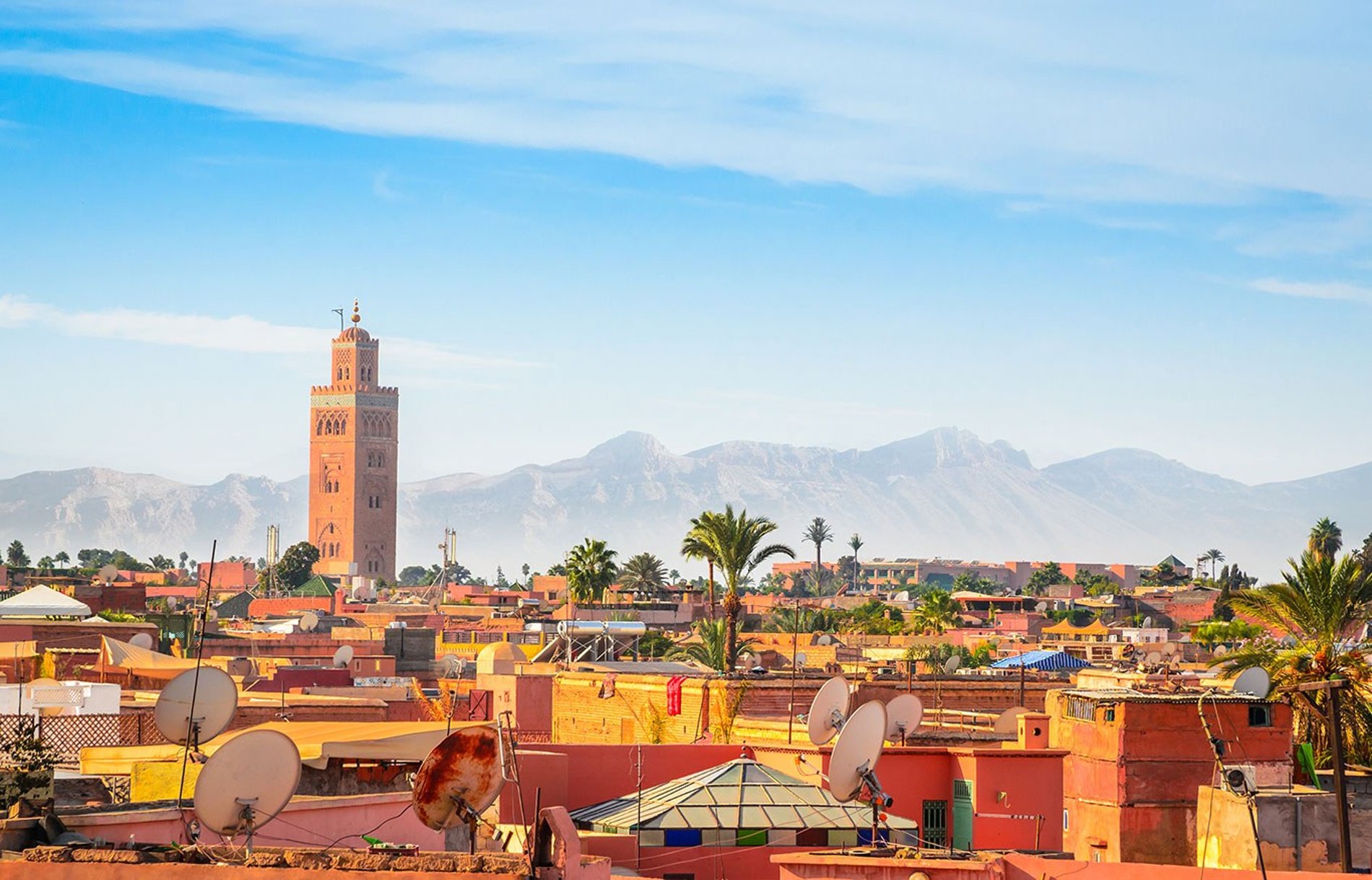 The Old Medina
Marrakesh's sprawling medina is a city within itself, 19 kilometres of dusty terracotta ramparts crowded with street sellers, stalls and anyone from snake charmers to fire breathers. The Medina is easily the most famous and well-trodden place in Marrakesh, a labyrinth of lanes occupying the city's original fortified citadel, also housing some great Hamman bathhouses, as well as covered spice and textile souks. The medina is fantastic to pick up some bargains or just wander beautiful sights like the 19th-century Bahia Palace and Le Jardin Secret with their gardens and peaceful courtyards. Come at night for a wild and exotic carnival of acrobats, dancers and food vendors.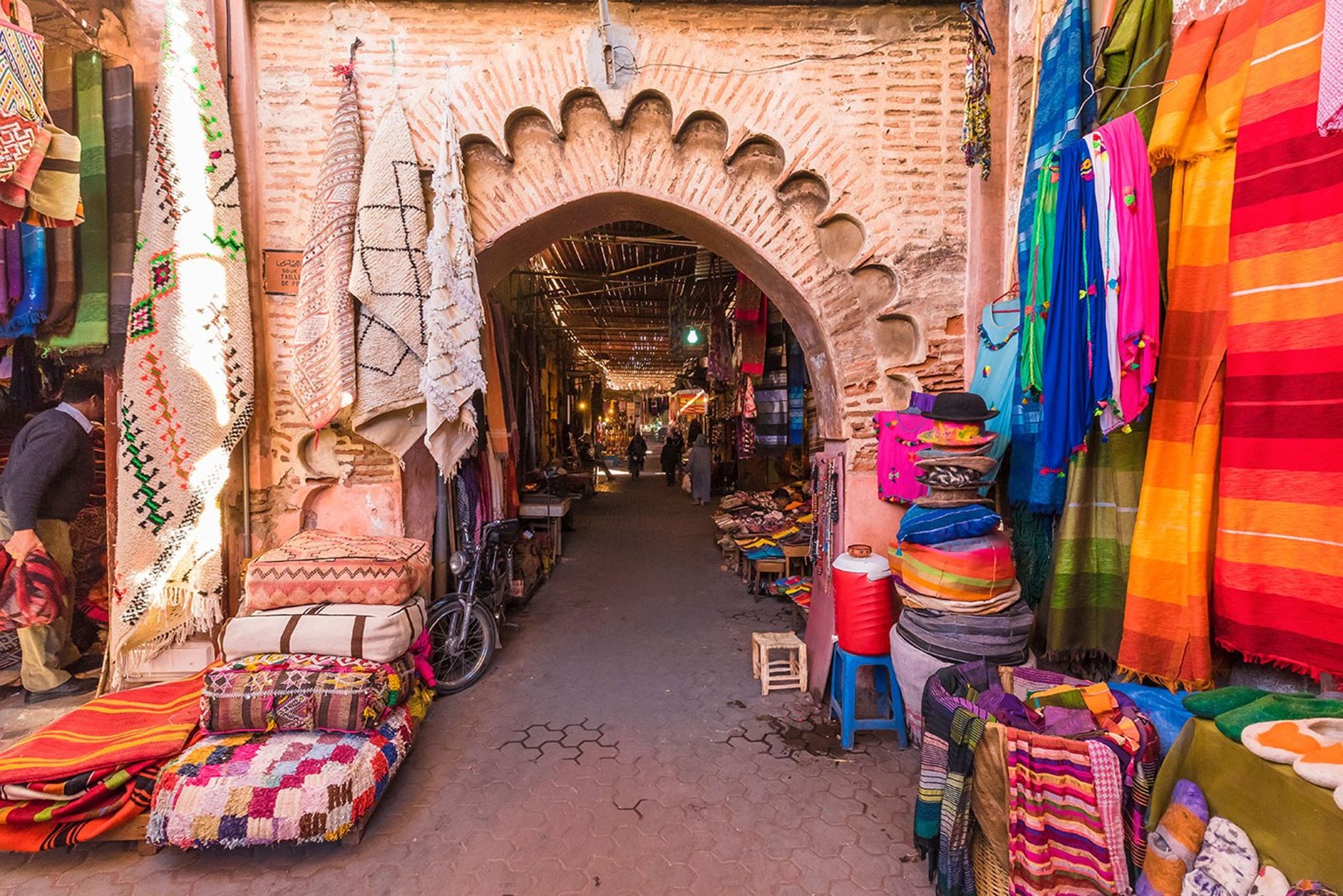 Agadir
Laid-back Agadir is a breath of fresh air and visiting this sun-soaked resort city is all about relaxing, eating good food and enjoying activities like surfing and golf. The city is Morocco's premium resort destination and draws in holidaymakers for its manicured golf courses, year-round warm climate and palm-fringed waterfront promenade with great restaurants and shops. The city also has a fantastic nine-kilometre-long sandy beach. Little remains of the old city apart from the Suq al-Had market, as Adagir was destroyed in an earthquake in 1960. Officials decided to rebuild a new, modern city – but you can still see the ruins of the Agadir Kasbah and the old city wall.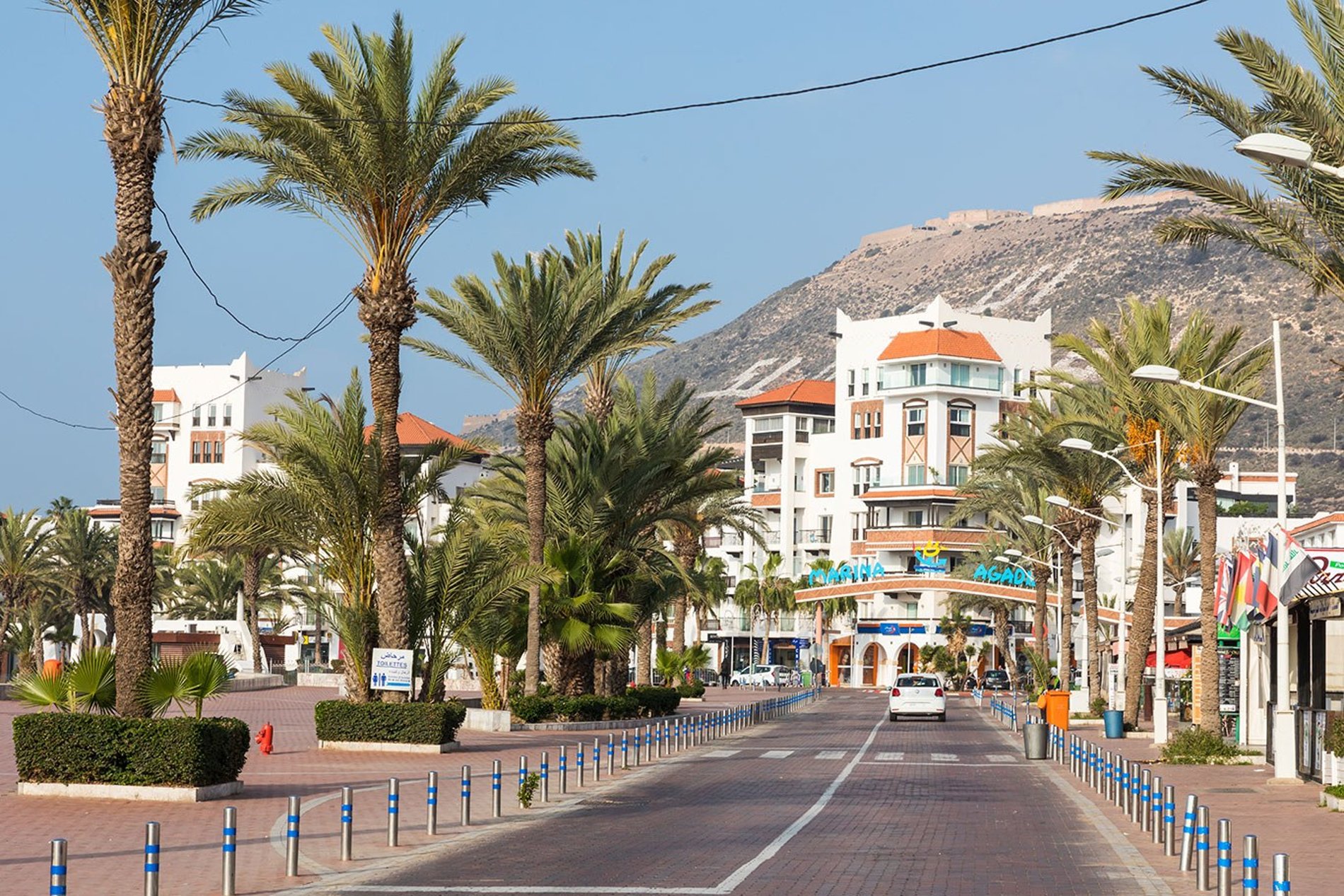 Rabat
Rabat, Morocco's capital, is an enchanting city, often sitting in the shadows of vibrant Marrakesh and trendy Casablanca. The city sits on the shores of the Bouregreg River and the Atlantic Ocean and is a charming mix of Islamic and French-colonial architecture and history, boasting an unspoilt beach and elegant ville nouvelle (new town). There aren't many tourist attractions, but wandering its boulevards of palm trees and historic buildings is a great way to spend a day. Make sure to visit the walled medina – calm and menace free – and Unesco-protected Berber-era royal fort Kasbah of the Udayas – with verdant French gardens and ocean views. Come in early summer for the annual Mawazine ('Rhythms of the World') festival.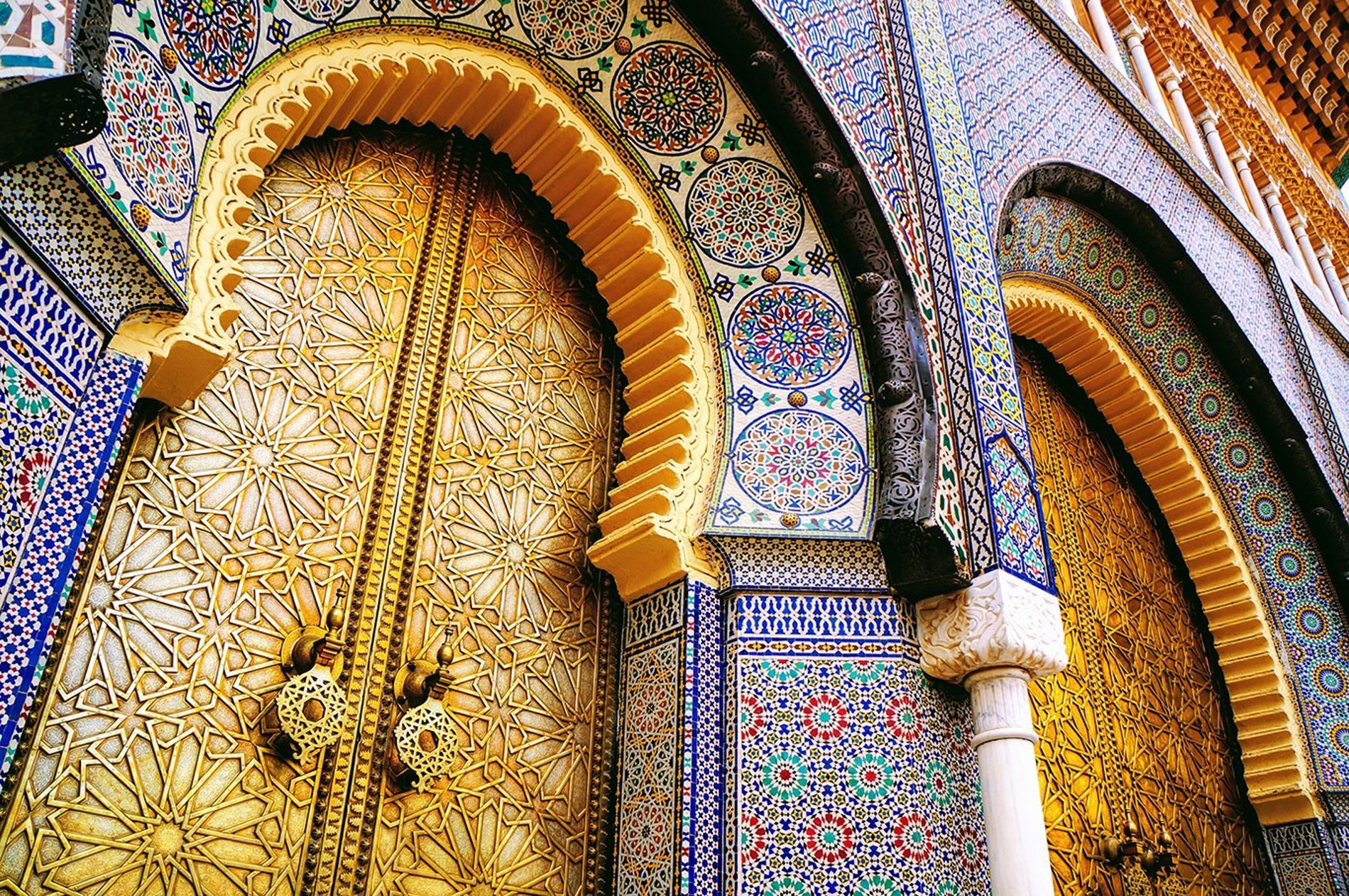 Tangier
Tangier is the gateway between Africa and Europe – guarding the entrance to the Strait of Gibraltar and just a 58km away from the European mainland. The city is going through a rebirth, following its seedy heyday in the 1950s as an 'international zone', a wild party town for celebrities, beat writers and hustlers. Following an expel of both locals and expats in the 1970s (it was just too seedy), Tangier is rebuilding its charm and attracting attention once again, with a palm-lined waterfront and charming white-washed medina in the old walled city. Visit the medina for the Dar el Makhzen palace, housing the museum of Moroccan artefacts, and American Legation Museum.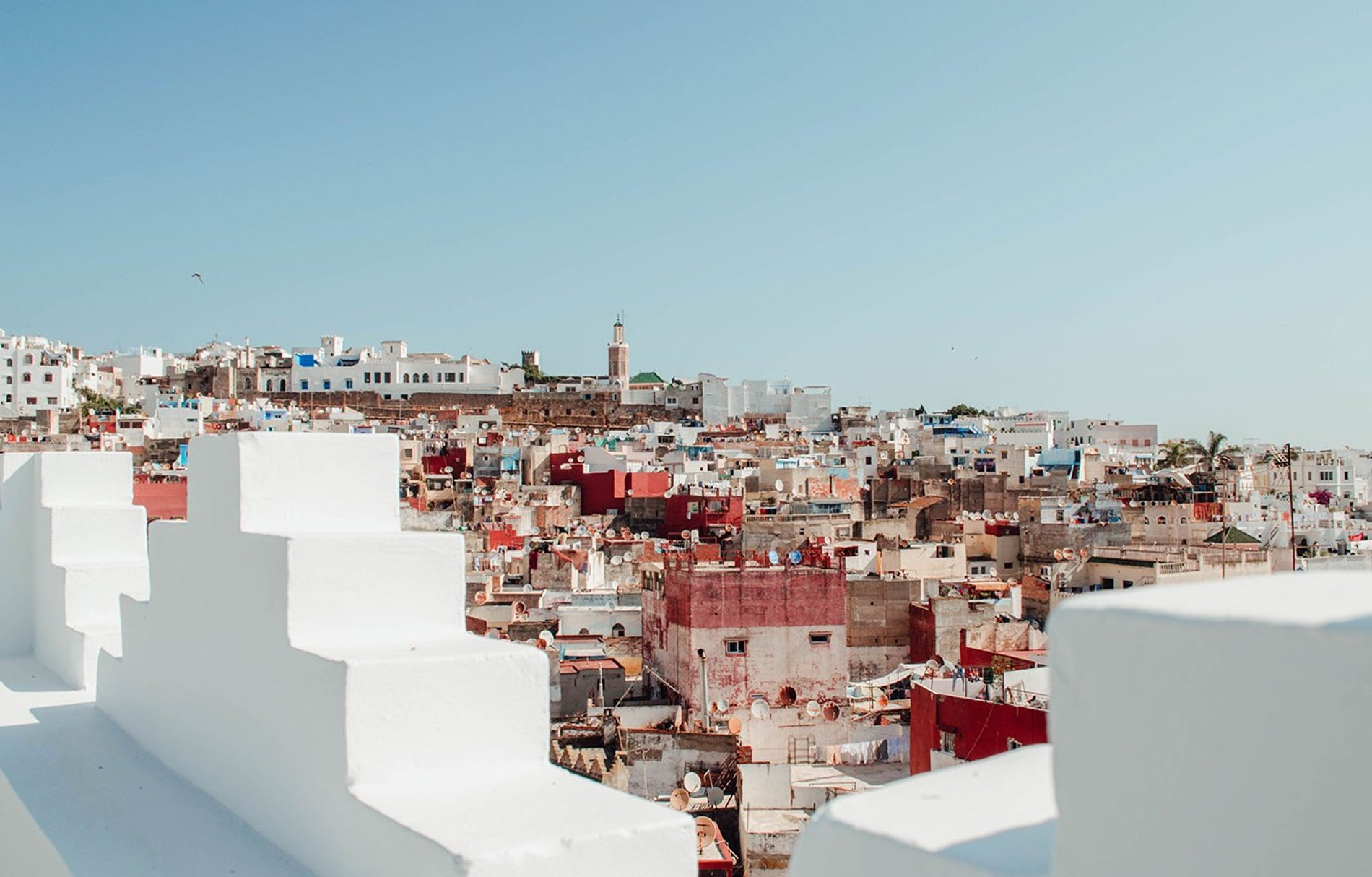 El Jadida
Packed with Portuguese heritage, the small coastal town of El Jadida makes for a fantastic day trip from Casablanca, just 45-minute journey south down the coast. Travellers come to El Jadida for its long sandy beach and to see it's 16th-century Unesco-protected old town – Cité Portugaise – the most European looking of Morocco's medinas due to its history as one of the earliest European colonial outposts. The fortified old town has narrow alleys lined with towering colourful walls, hefty ramparts and splendours like the 16th-century Church of the Assumption and the Grande Mosquée de – with a distinct five-sided minaret. The eerie vaulted cisterns (used in Orson Welles' 1951 film, Othello) and citadel are also a must-see.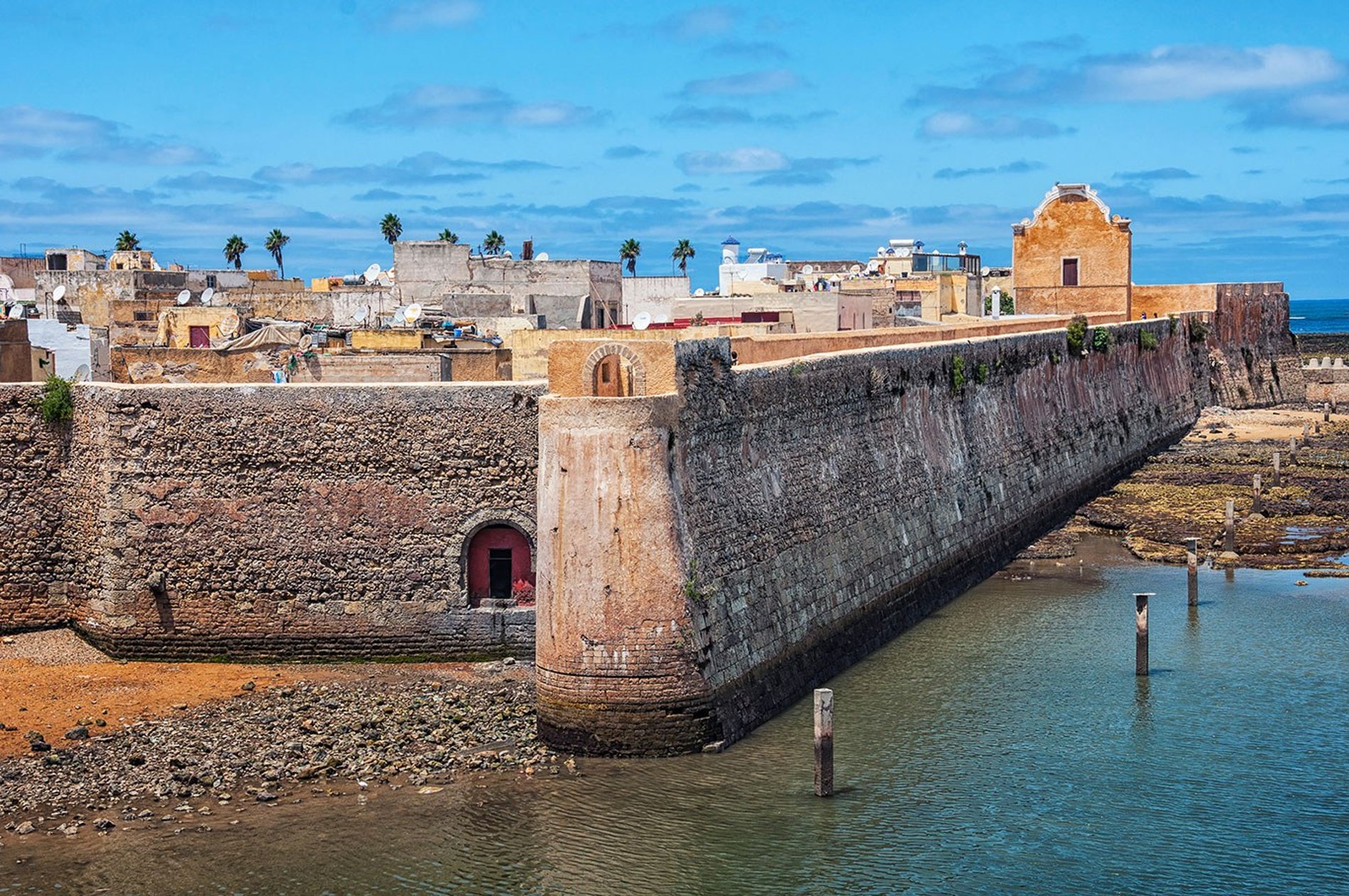 Iconic ports
Casablanca
Many of you might will have a picture of Casablanca in your head, that has no doubt been taken from…
Read more
Best things to do whilst on a cruise in Morocco
Haggle in a souk
The first rule of shopping in Morocco is to haggle, and never accept the first price given. Haggling can be exhilarating but just don't look too enthusiastic and also don't go to low – remember this is their livelihood.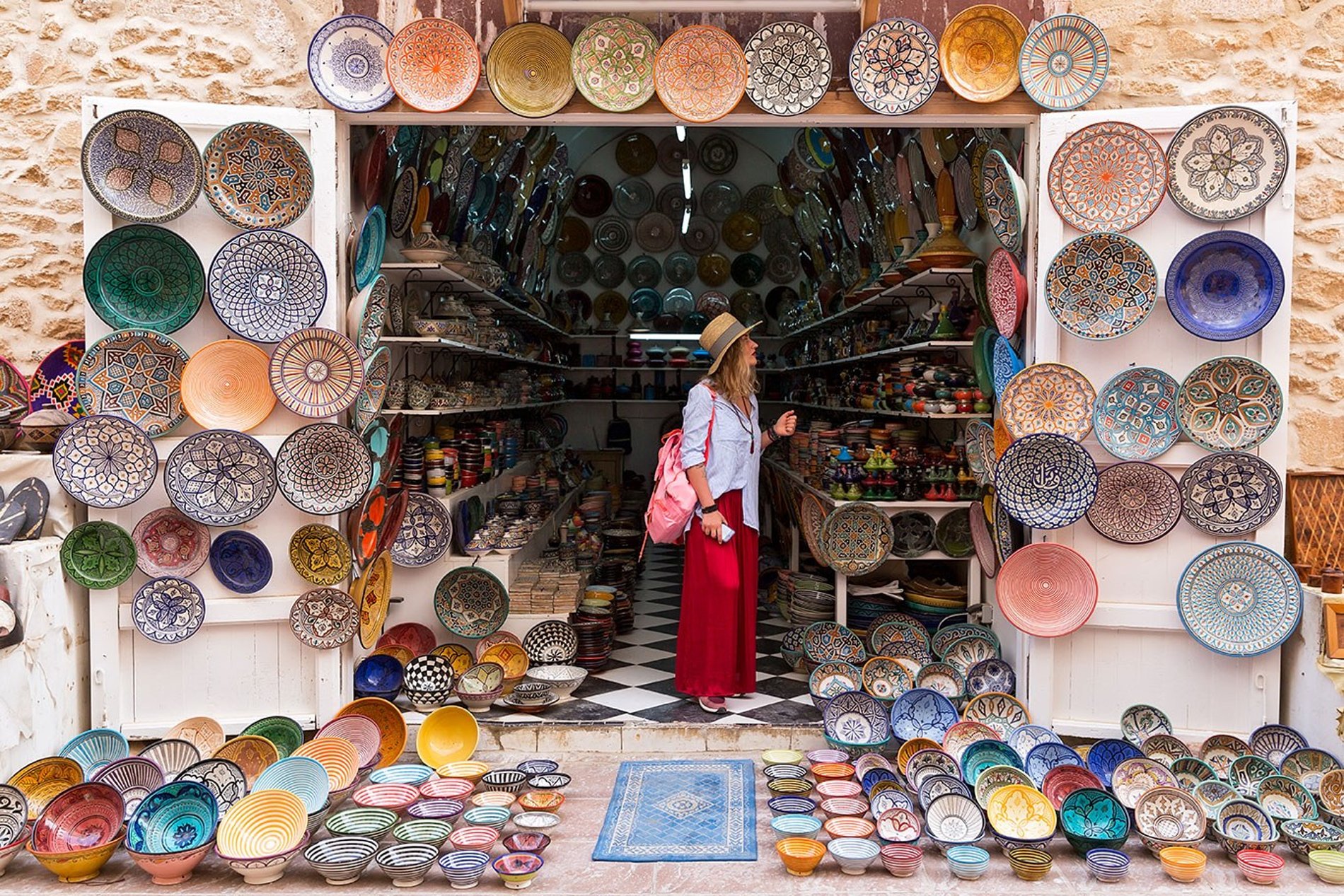 Drink mint tea
Moroccan mint tea isn't like the mint tea you get at home, it's beautifully fragrant, sweet and fresh and the server will usually pour it from high above the glass – a spectacle in itself, and a must-do on Morocco cruise.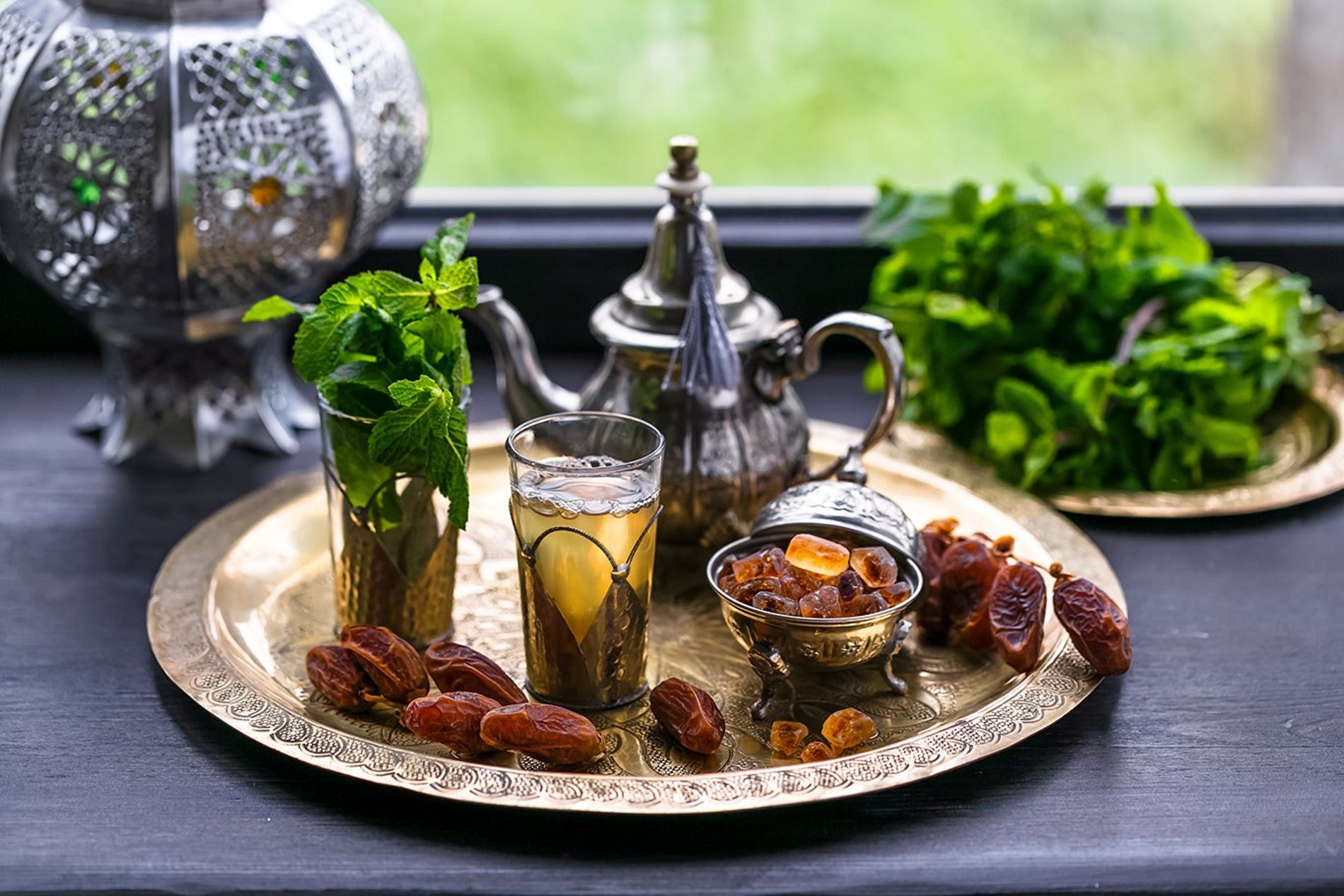 Head to the desert
Morocco is home to the sands of many deserts – the most famous being the Sahara Desert – and travellers can book onto desert tours that include dune bashing or exploring in a 4X4. Exhilarating and a total must do.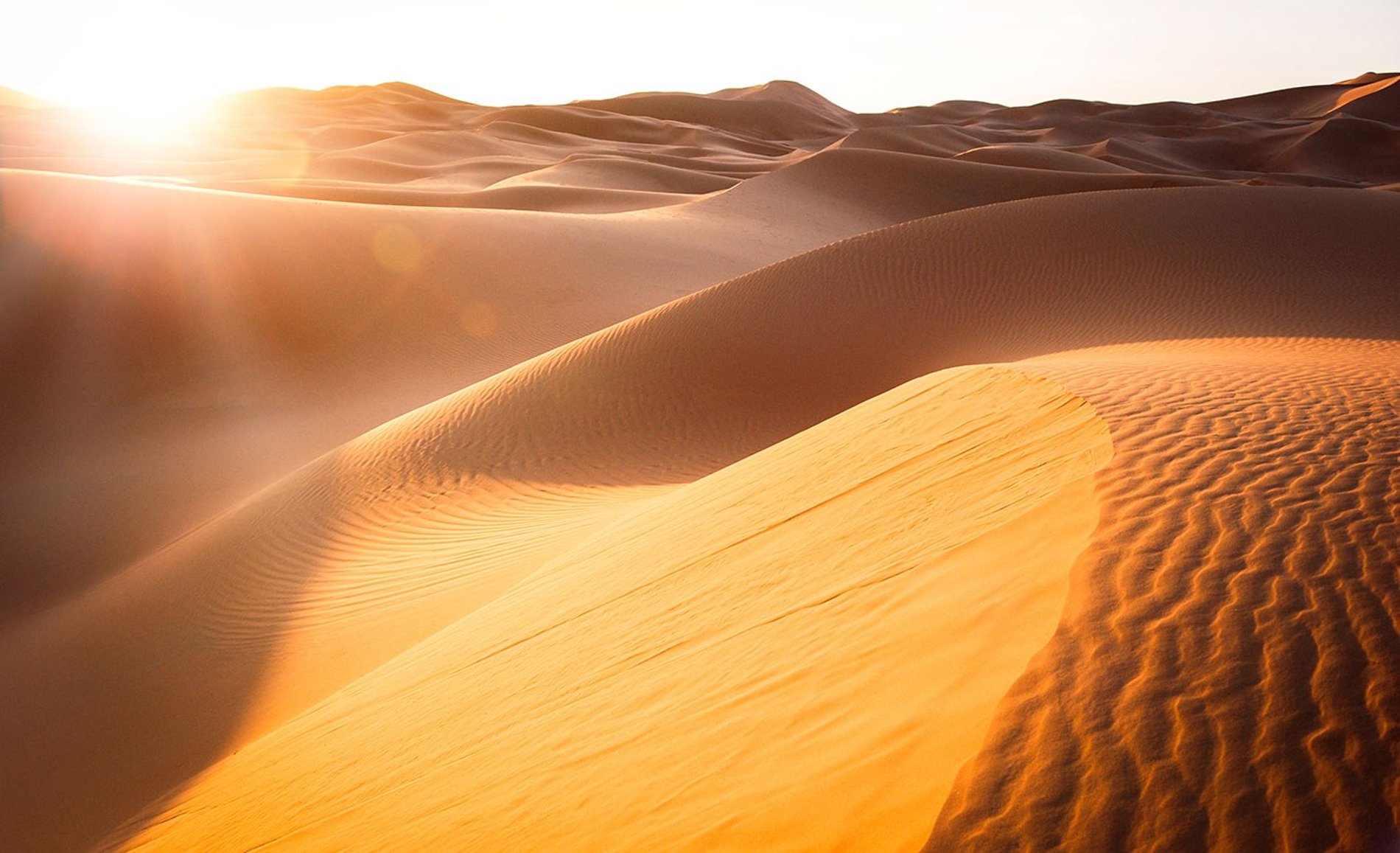 Visit a mosque
Morocco is an Islamic country and has some stunning mosques with incredible architecture and artwork. Most don't allow access to non-Muslims, but luckily you can enter Casablanca's stunning Hassan II Mosque.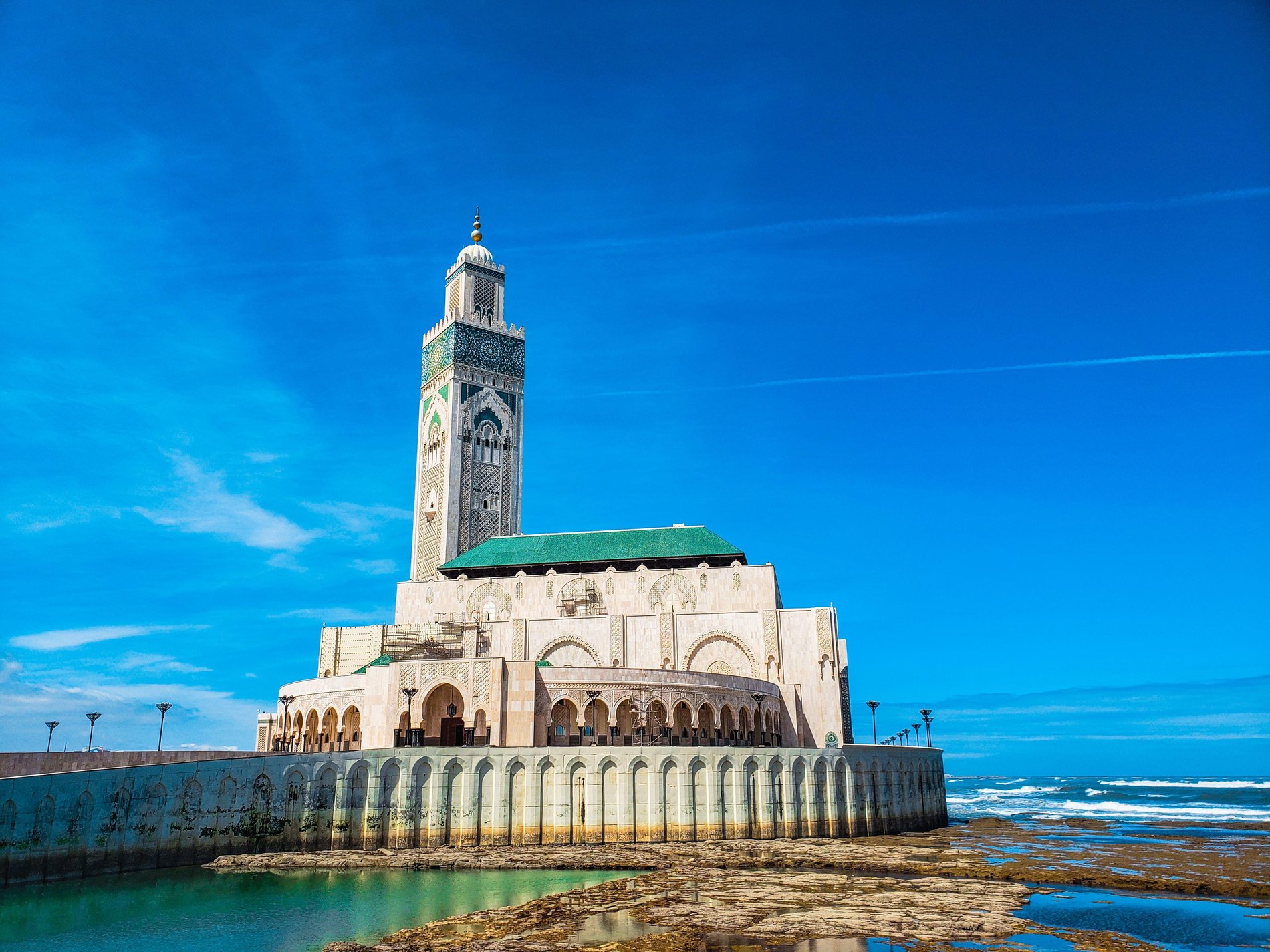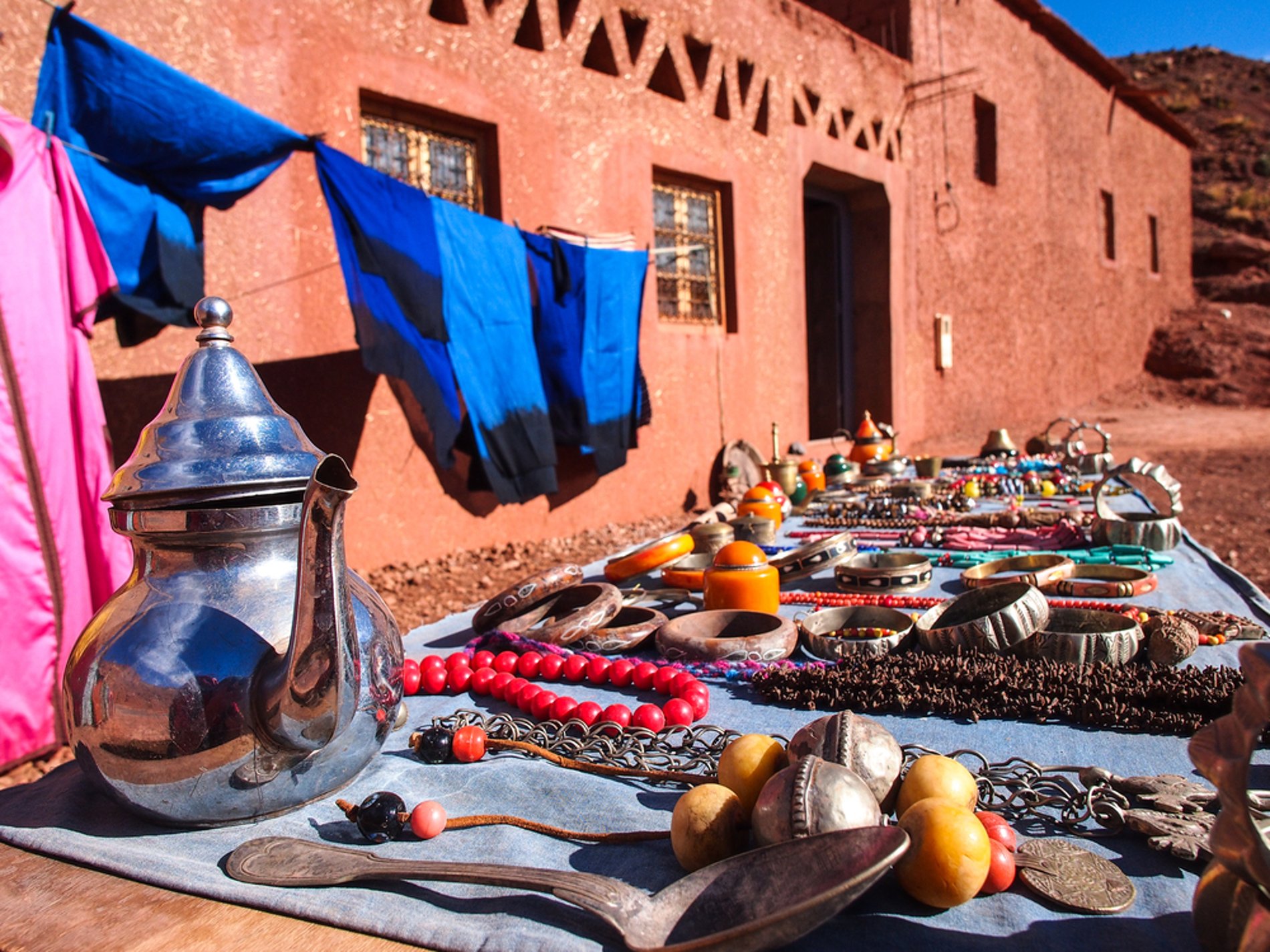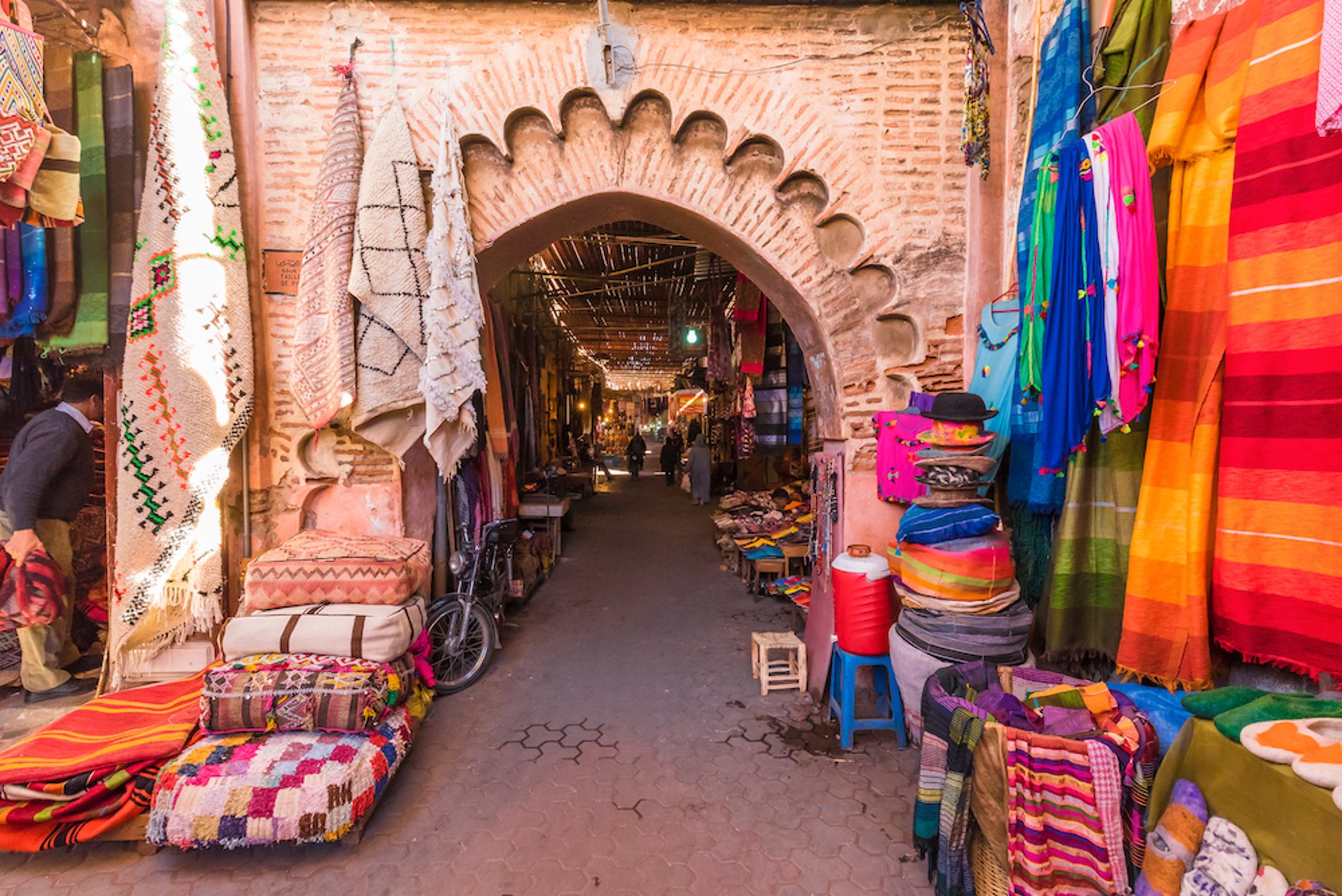 Exploring Morocco's colourful markets is a highlight of any cruise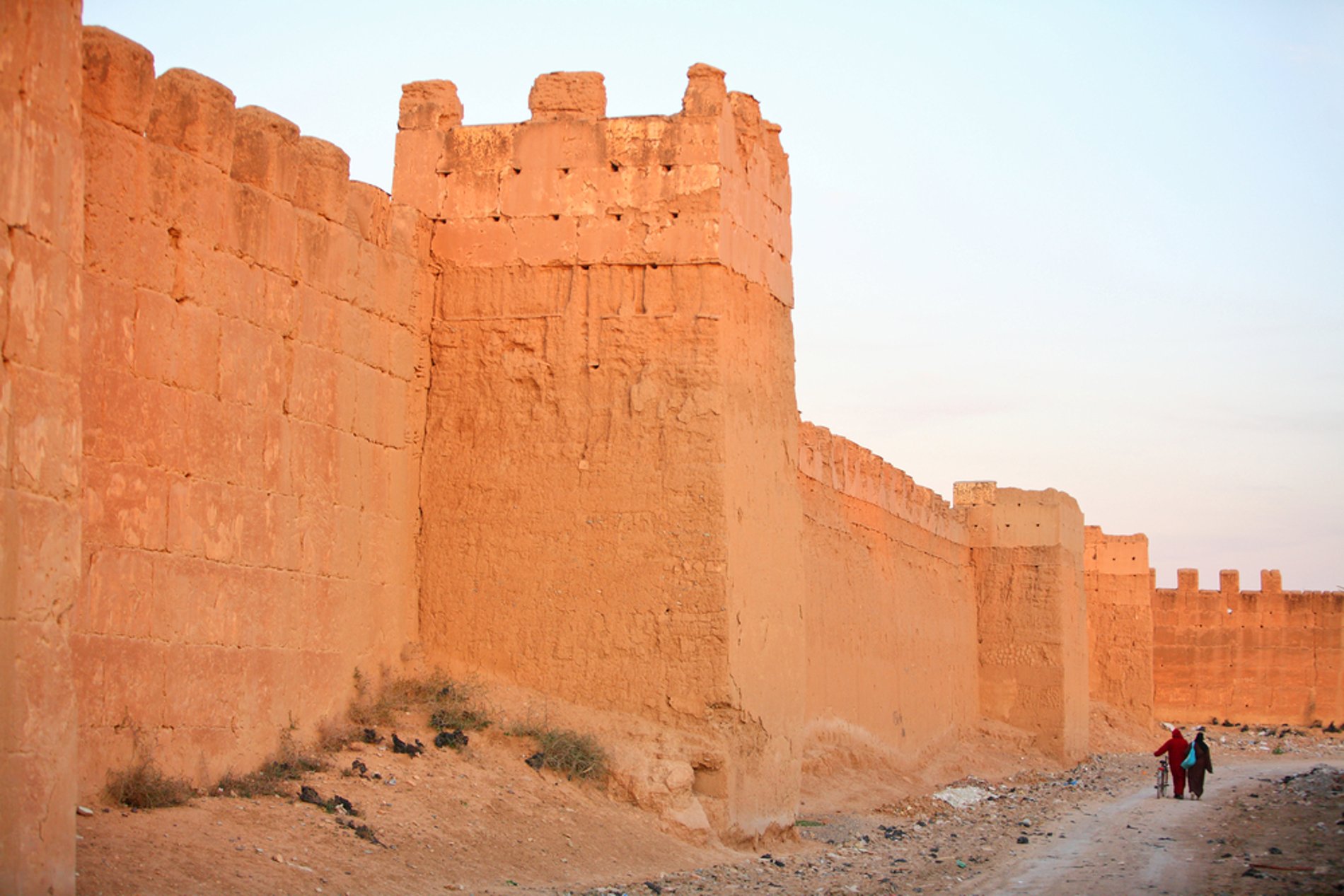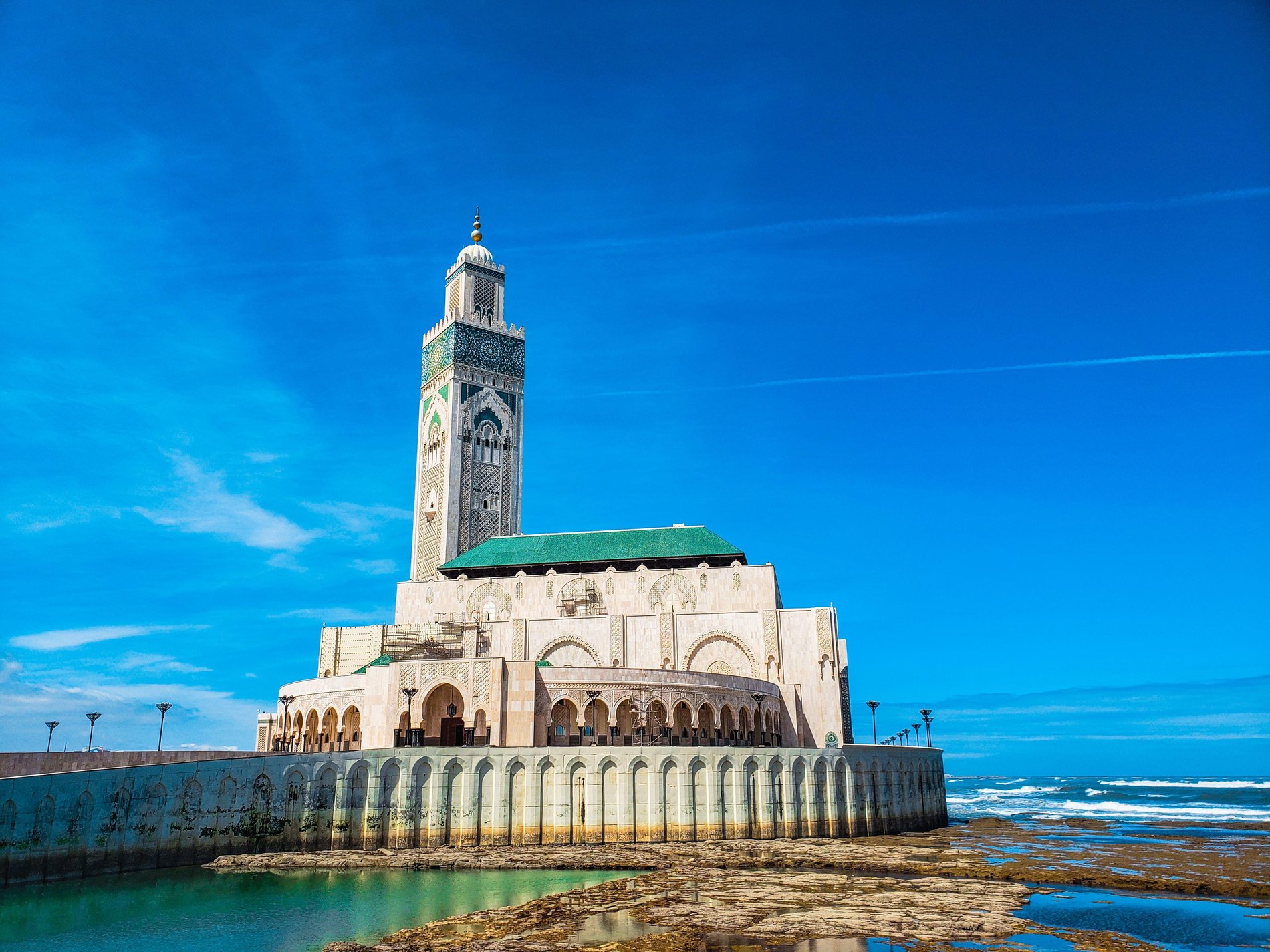 People visiting Hassan II Mosque, Casablanca, Morocco