Alaska Cruises
Alaska cruise holidays take passengers up close to vast forests, national parks the size of nations and glaciers bigger than in other US states. The word 'epic' barely does Alaska justice. It's is a place that ignites what novelist Jack London termed the 'call of the wild'. Few other places in America allow you to scale an unclimbed mountain, walk where potentially no human foot has trodden before, or head into a national park that gets fewer annual visitors than the International Space Station. Alaska wildlife is nothing to laugh about either. Who needs zoos when you can get close-up views of brown bears snatching leaping salmon out of angry waterfalls or see curious moose posing on national-park roadsides? Alaska cruises offer up a land for wilderness purists who wish to observe big fauna in its natural habitat.

Why choose an Alaska cruise
Alaska is a place made for cruising, with ships able to traverse waters that cannot be reached by any other mode of transportation.
Start your journey from a variety of ports such as an Alaska cruise from Vancouver, Seattle or Victoria.
Those looking for the truly authentic Alaskan cruise experience should book an Inside Passage sailing, which makes stops along Alaska's Southeastern Panhandle between Anchorage and Seattle.


Nearly every major cruise line has a presence in Alaska from late April through mid-September, so it can be difficult to narrow down your choices – especially when there are so many different types of itineraries you can book, taking in various key ports of calls and sites.
As for the best Alaska cruise, Princess Cruises, Holland America Line, Celebrity Cruises and Royal Caribbean are among the big names cruising to Alaska.
It's well worth looking into Alaska cruises that incorporate land tours - Princess has its own lodges for instance. Another option is to pair your voyage with a Canada trip - opt for rail and sail with a Rocky Mountaineer and Alaska cruise combo.
The best time to cruise Alaska is May through September, with the summer month providing the warmest weather. Be sure to search for Alaska cruise deals to make sure you get a price you're happy with!
Find your ideal Alaska cruise
Alaska cruise: Iconic destinations in Alaska
Ketchikan
Ketchikan is known for three things: Native Alaskan (Tlingit) totem poles, Misty Fjords National Monument, and as the 'salmon capital of the world'. The town has more standing totem poles than anywhere else in the state and you can see them at several parks, as well as at the Totem Heritage Center. Kayak or Alaska cruise tours of Misty Fjords are incredibly popular and you can also sightsee by floatplane or city trolley, hike through a rainforest and try active adventures such as a canoe safari, Zodiac expedition, zip-lining or join a Bering Sea crab fishermen's tour. You can even snorkel at Mountain Point, or take it easy with a pub crawl downtown to enjoy local brews and meet locals.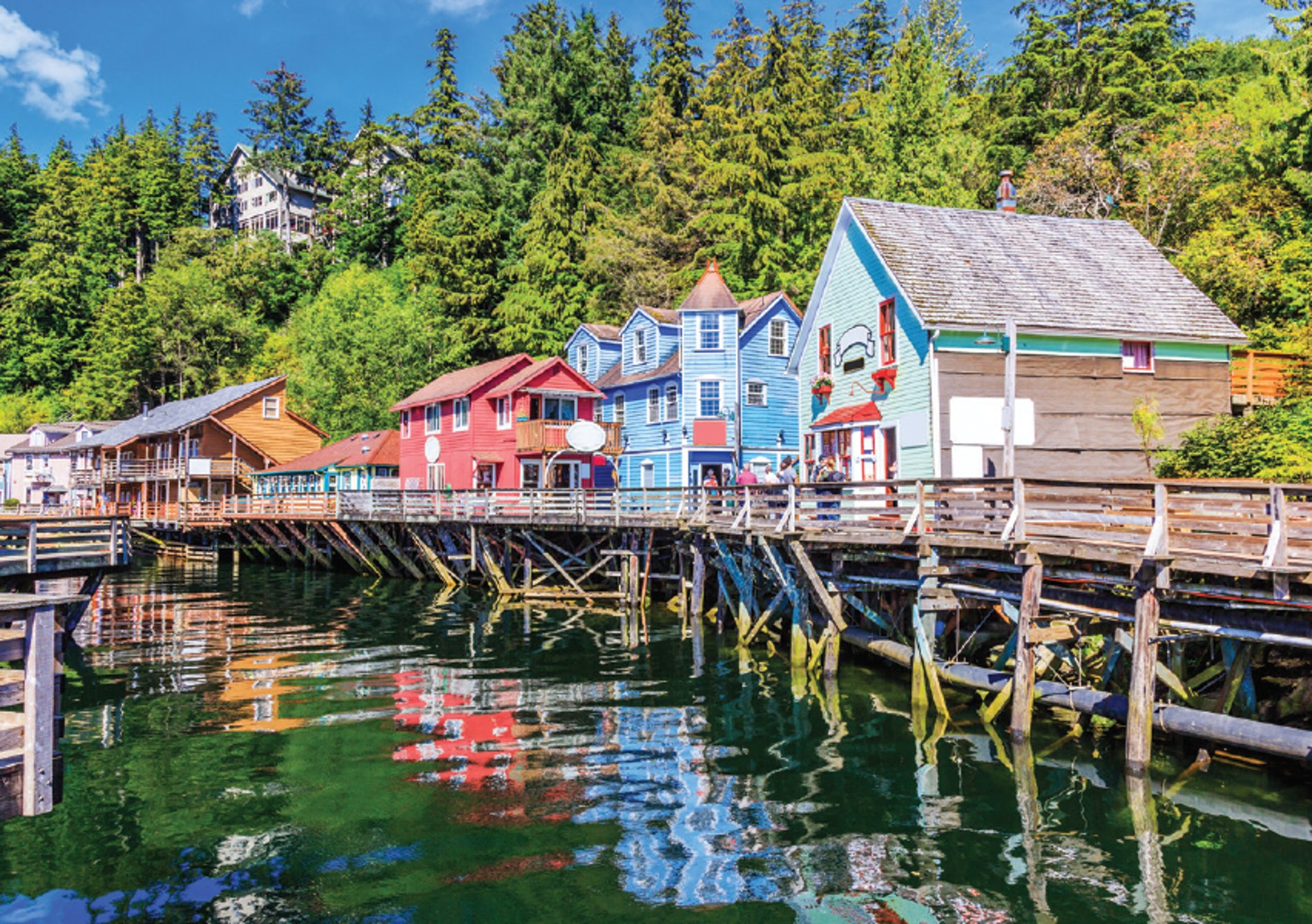 Juneau
Alaska's capital city is interesting because no road leads from here to the rest of the state. It's at the base of Mount Juneau and you can only get there via boat — even residents have to bring their cars to Juneau via ferry. Home to Mendenhall Glacier, this is a popular port for a variety of cruise shore excursions. While you're there, look for kayak and bike adventures, a ride in the sky on the Mount Roberts Tramway (the pickup point is right at the cruise port), wildlife-viewing trips (whale, bears and more), fishing outings, glacier visits (Mendenhall, Taku and Tracy Arm Fjord) and even fun culinary trips such as an Alaska salmon bake or a craft beer tasting. You can go to a dogsled camp, pan for gold, or take a helicopter and land on Mendenhall Glacier. The options are endless.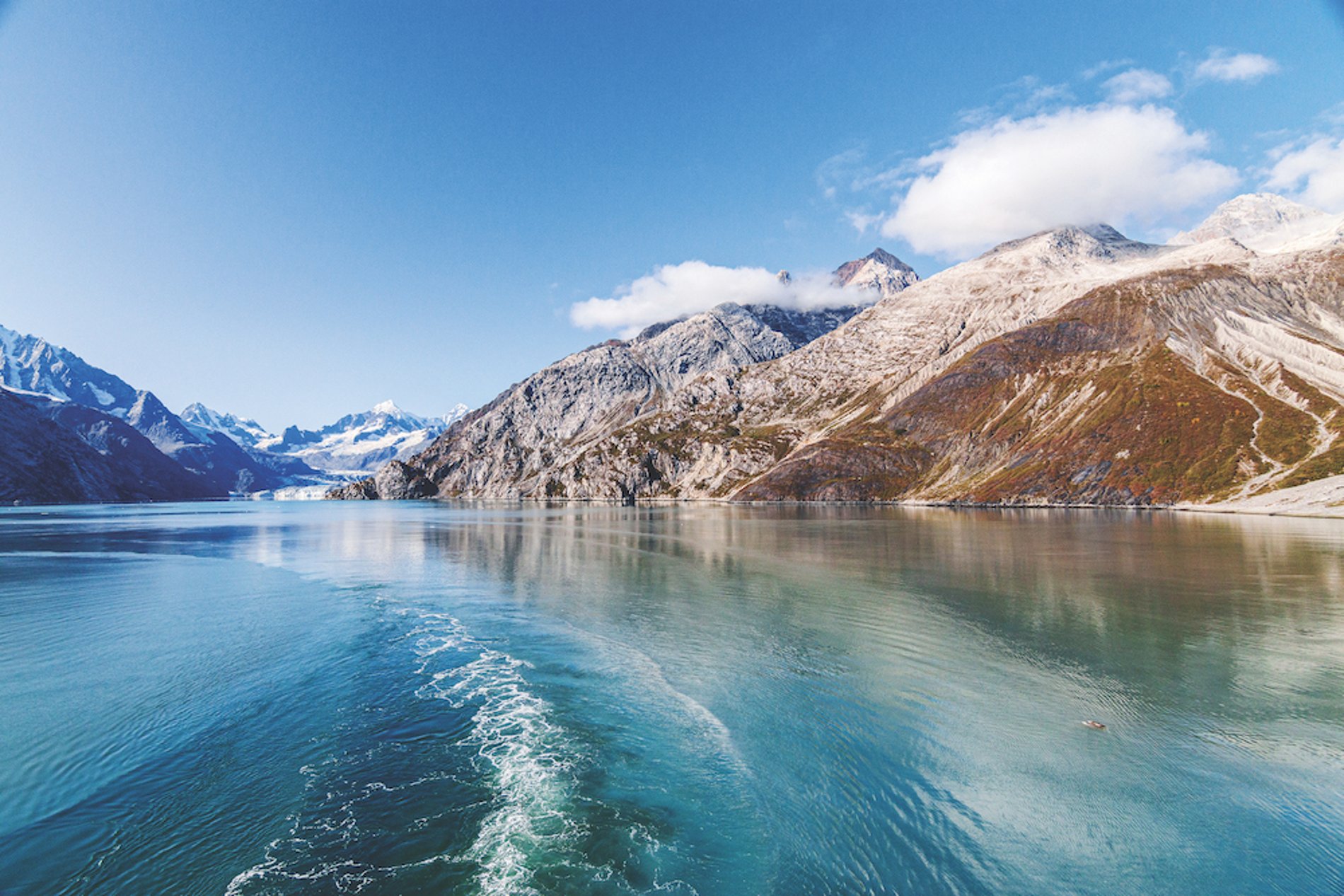 Whittier
At the head of the Passage Canal lies Whittier, a seemingly quiet town that only a handful of people call home. Suspended waterfalls paint unique strokes on the surface of the emerald mountains while gentle winds create a collage of ripples in the teal-blue waters. While this small town appears bare on the surface, there's more than meets the eye. As the gateway to Anchorage and Seward, Whittier holds the key to exploration for those on Alaska cruises. Travel down the Seward Highway and relish in dramatic views of Alaska's untouched landscapes. Or, soar 2,300 feet aboard the Mt. Alyeska Tram to marvel in aerial views of the naturally sculpted glaciers within Prince William Sound. Voyage through the Anton Anderson Memorial Tunnel and discover the many worlds waiting for you.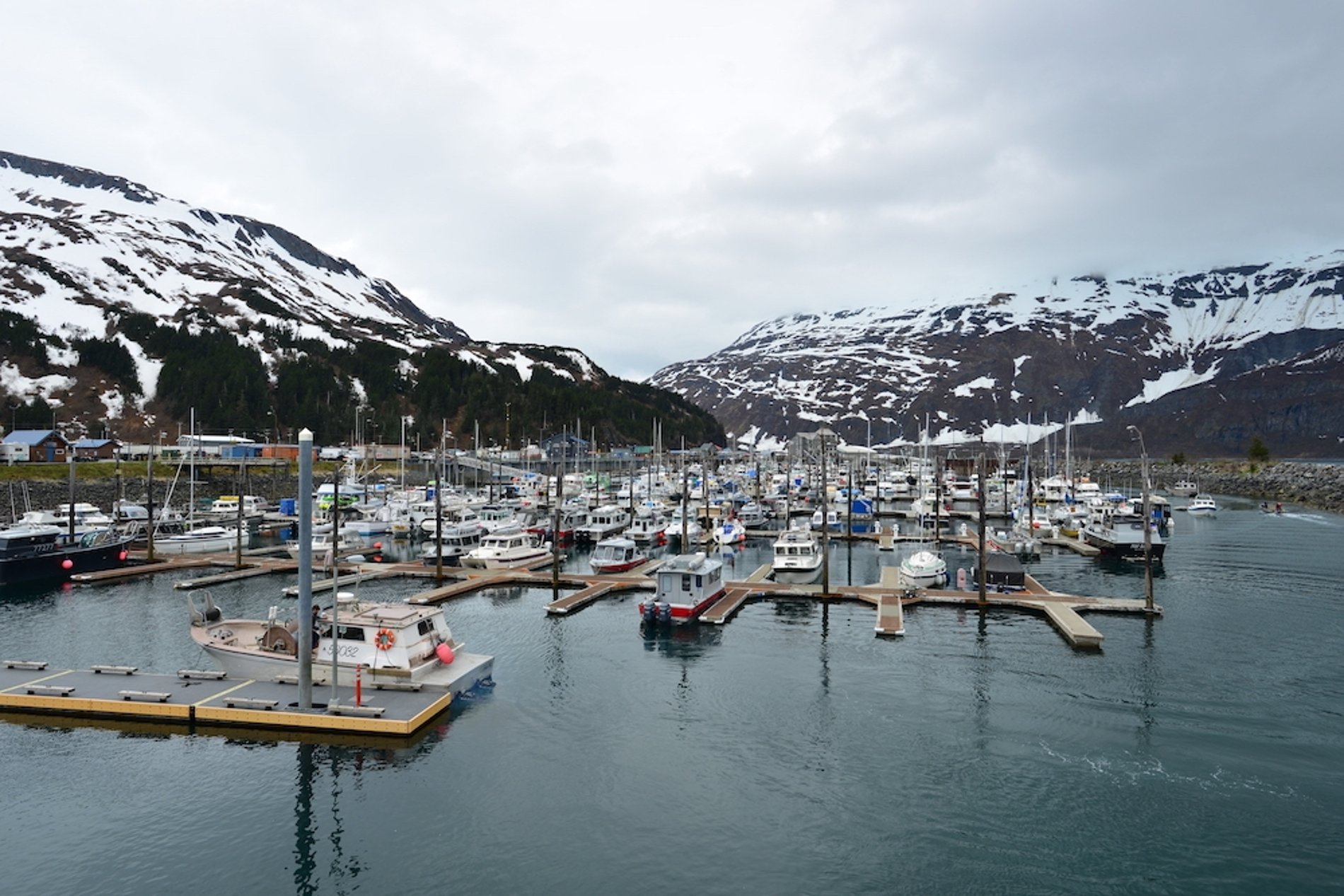 Icy Strait Point
Icy Strait Point's waters are filled with endless treasures for cruisers. Located in Alaska's largest Native Tlingit Village of Hoonah, Icy Strait Point is home to only 750 residents and preserves the ancestral importance of simplicity throughout the community. In these tranquil lands, you won't find a streetlight or paved road in sight. It is also famously the entryway to Glacier Bay National Park - a highlight on most cruises around Alaska - and offers unparalleled views of this Unesco World Heritage Site. With record-breaking catches, Icy Strait Point is also a fish-tasting mecca. Home to one of the largest concentrations of brown bears in the world, this unique destination features an abundance of wildlife in its forest-lined terrains.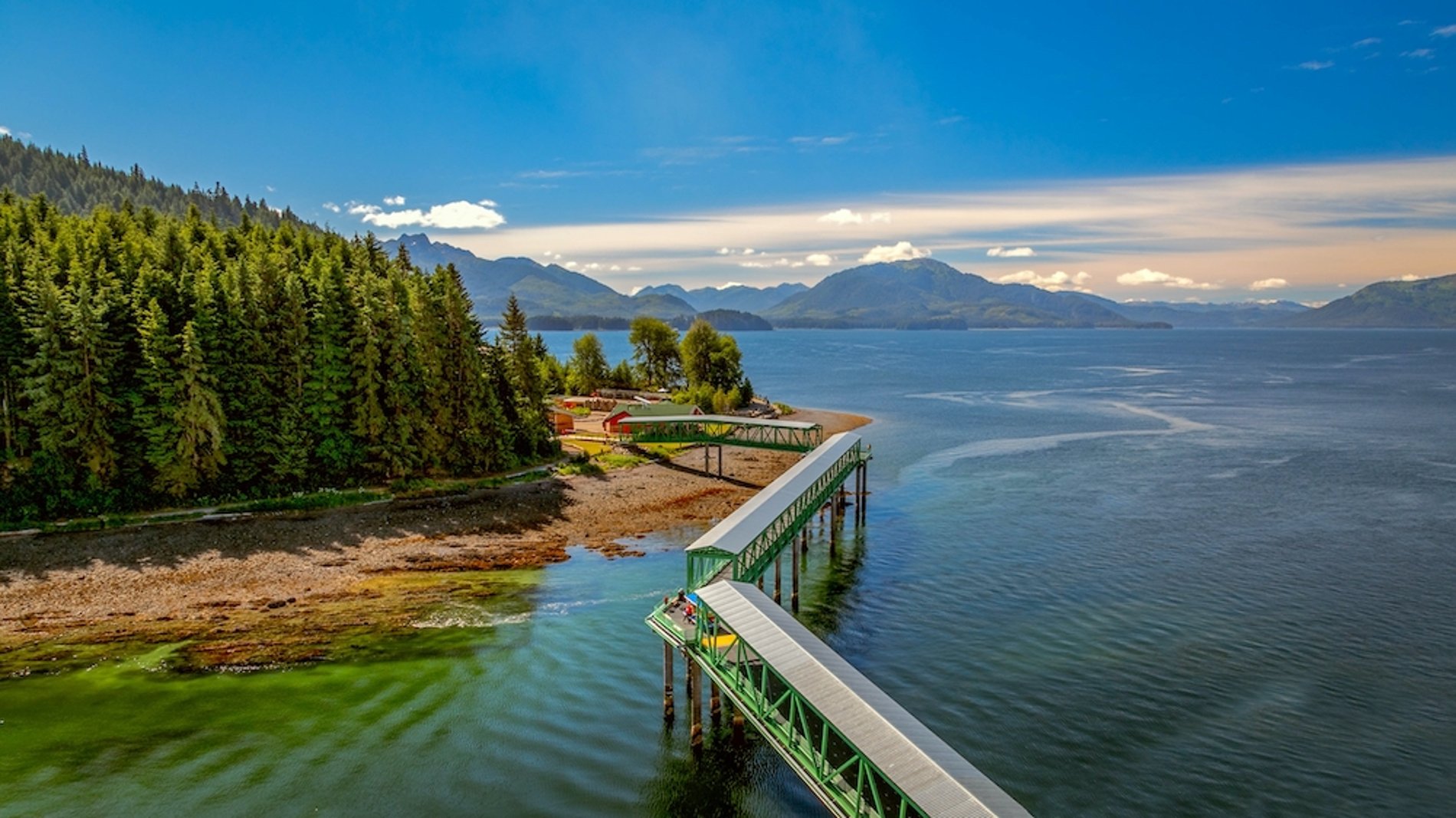 Skagway
If you're interested in Alaska's Gold Rush history, Skagway – 90 miles northwest of Juneau – is a port you shouldn't miss. It is the gateway to the Klondike and Dawson mining districts in Canada's Yukon territory, where prospectors searched for gold in the late 1890s. The historic district still has an authentic Wild-West feel. You can easily walk from the cruise port to town and explore on your own or book a guided cruise shore excursion. If you didn't get to enjoy a dogsled experience yet, do it in Skagway. And if you just want to see the city sights, take the Skagway Street Car city tour.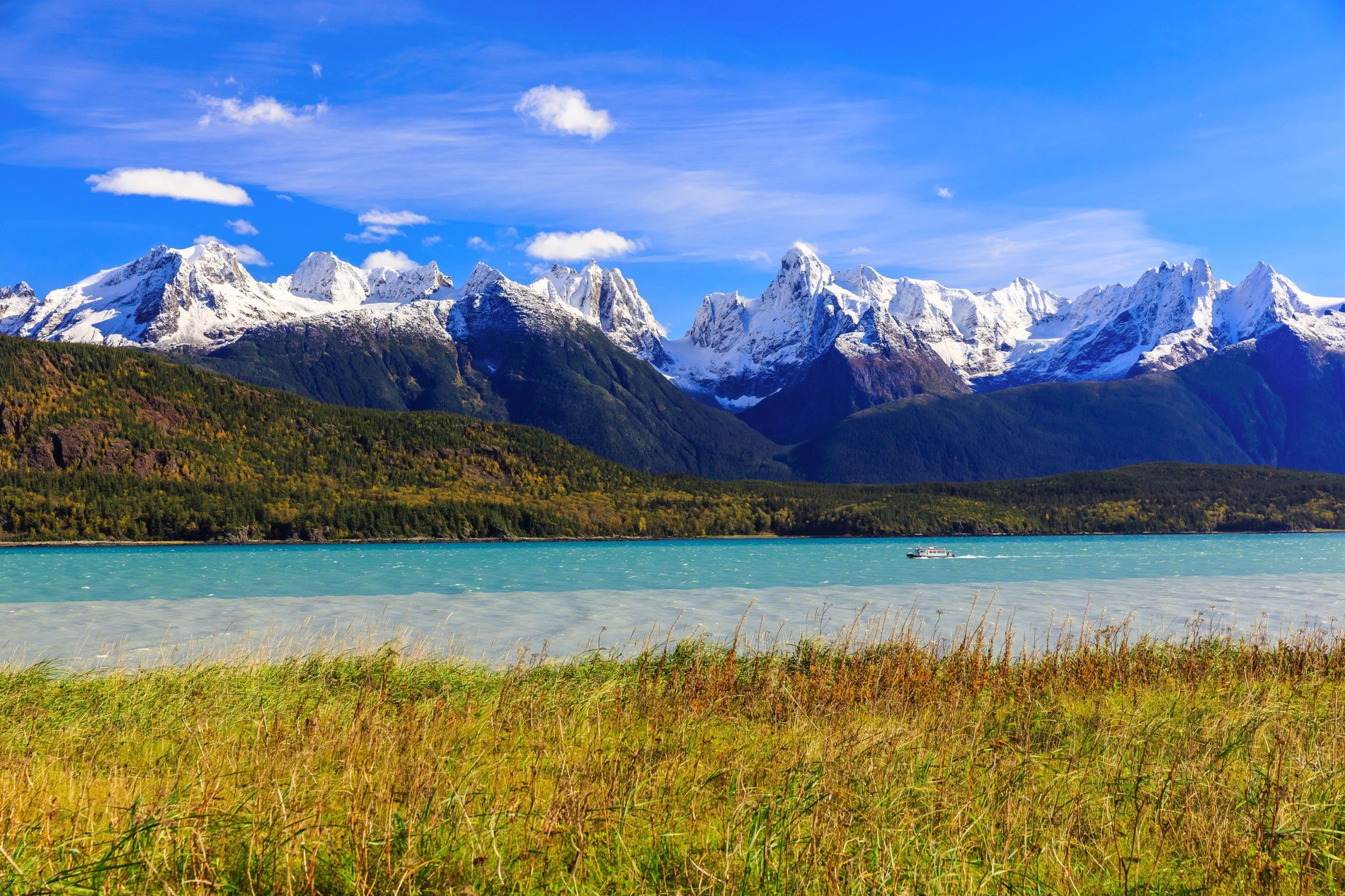 Sitka
Sitka is a working town that has more going for it than just tourism. Commercial fishing is still a major player here. Another thing that sets Sitka apart from other Alaskan ports is its Russian heritage. See St Michael's Orthodox Cathedral with its onion dome and the Russian Bishop's House. While you're there you can enjoy a nature safari by 4×4 or sea kayak, visit the Alaska Raptor Center, go bird- and bear-watching, dry-suit snorkel or book a 'ghosts of Sitka' city walk. Guided fly fishing and a sea otter quest are also available, along with Tongass National Forest nature hikes, a bike and hike combo tour, and local pub crawls.
Haines
According to the 2010 Census, the population of Haines is fewer than 1,800, and it isn't yet as touristy as some of the other Alaskan cruise ports. It's known for great fishing (salmon, halibut and trout) and an eagle preserve. If your ship stops there, try a zip line, go kayaking, learn about eagles and other raptors, fish Chilkoot Lake, see Glacier Point by ATV, go hiking or play golf. For a really special tour, go bear-watching at twilight. Animal lovers and kids tend to really enjoy a visit to the Kroschel Center for Orphaned Animals. You can also ride the scenic White Pass Summit railway.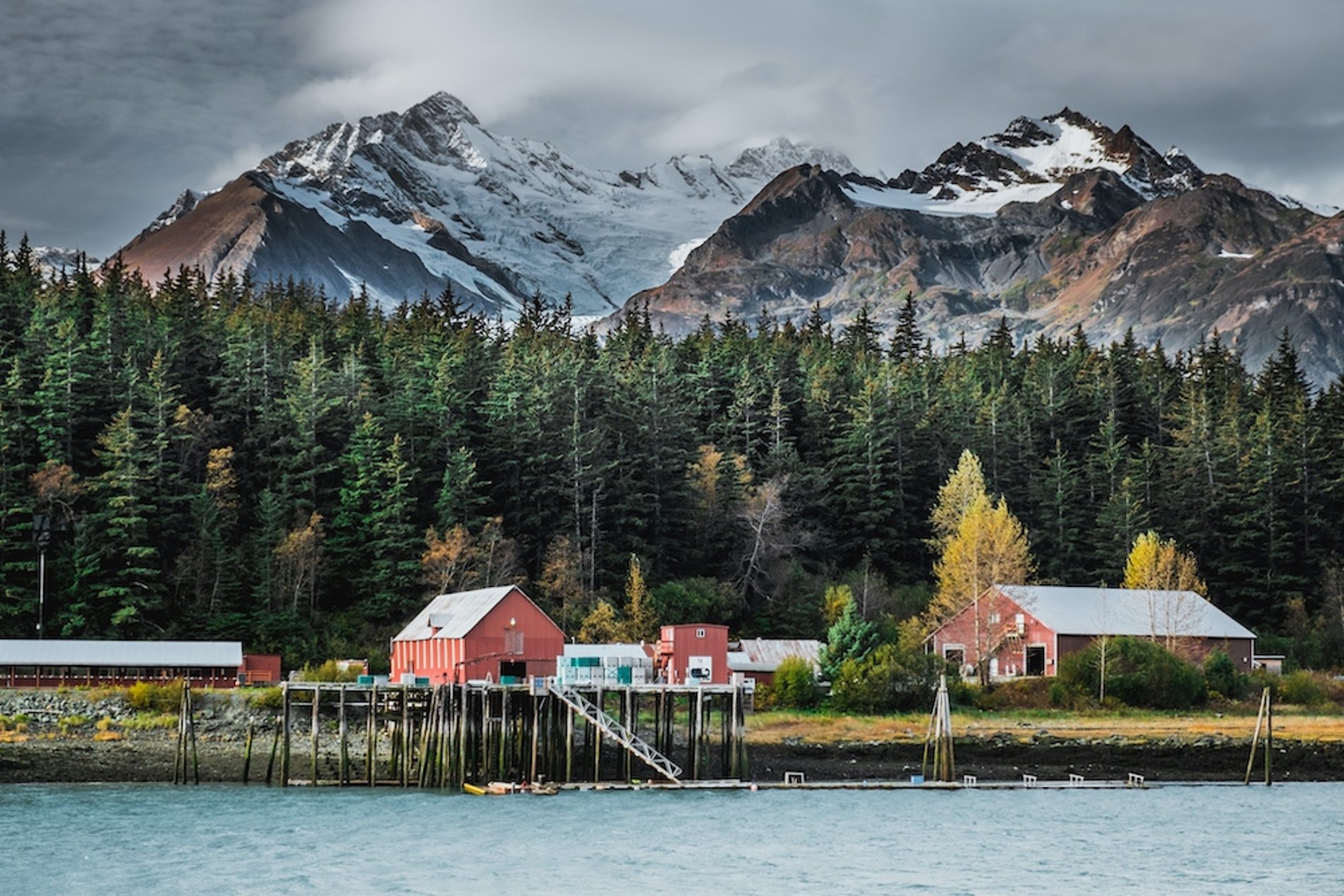 Iconic ports
Alaska cruise: Best cruising experiences in Alaska
Spot the wildlife
Alaska's wildlife is everywhere. Want to see bears, moose, bald eagles, whales, caribou and more when cruising to Alaska? Some of the best places to view wildlife include Denali National Park, Brook's Falls, and Kenai Fjords National Park. Not quite that adventurous? You can also visit the Alaska Wildlife Conservation Center: you can view wild Alaskan animals that have been rescued and brought here, and it's conveniently located just south of Anchorage, home to an Alaska cruise port.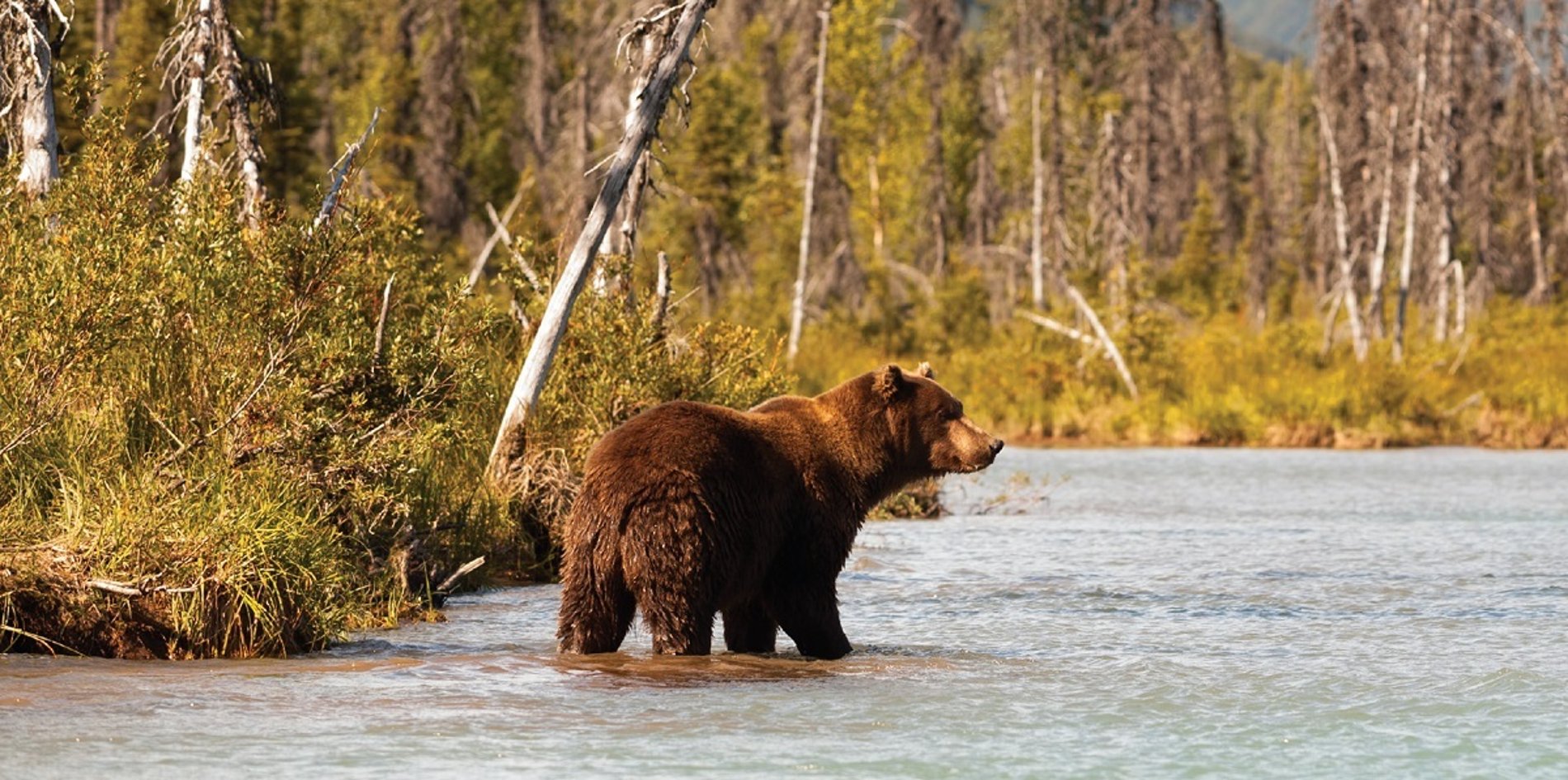 Catch your dinner
Alaska is world-renowned for its top-notch fishing. Whether you head out to a luxury fishing lodge, join the anglers on the Kenai casting for salmon, or take a halibut charter out on the open ocean, there's something to suit every fisherman (or woman).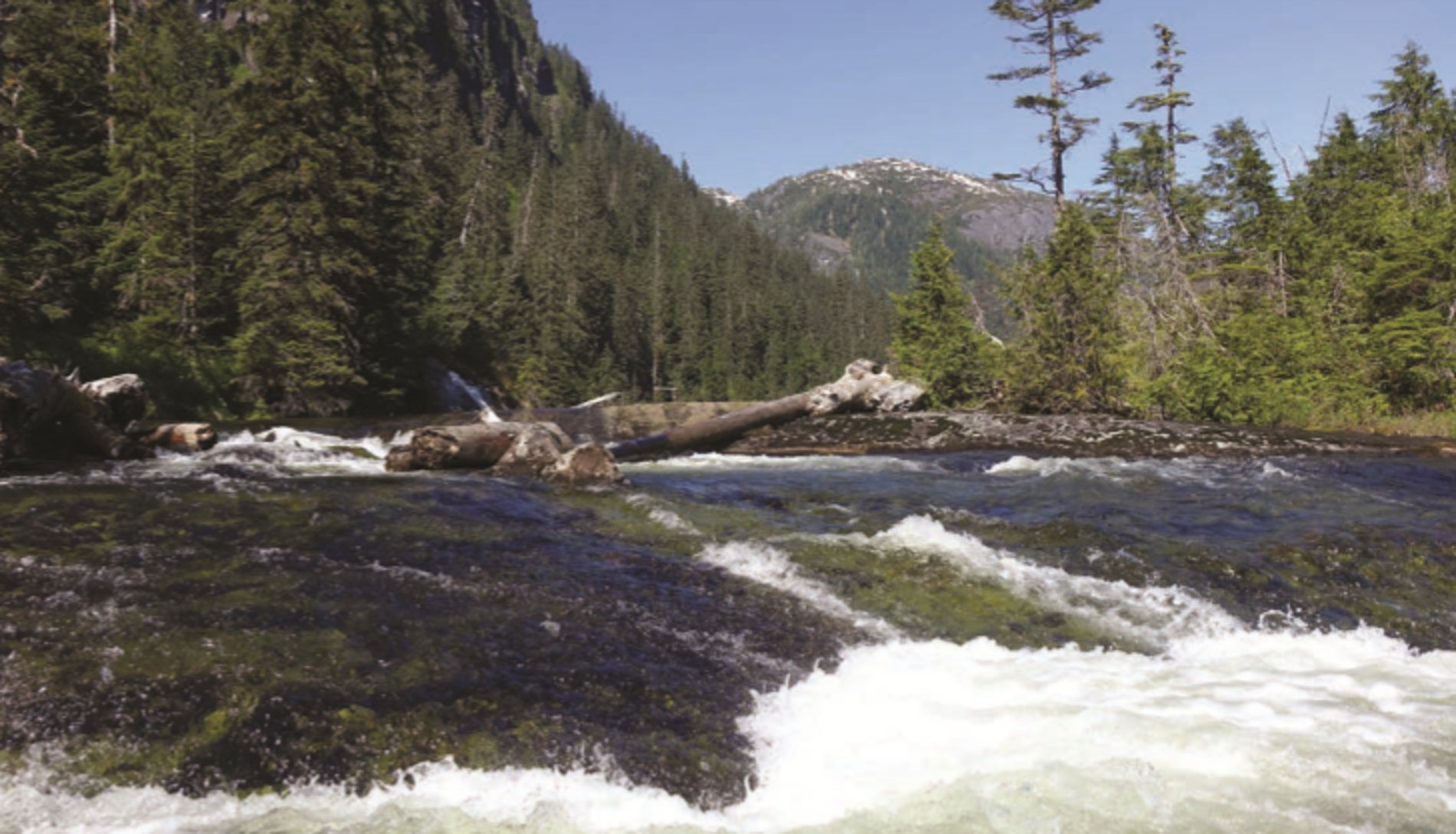 Hike away
Home to Denali, North America's highest peak sitting among some of the continent's more technical climbs in the Alaska Range. But don't worry if you're not a serious mountaineer – Alaska has a hike for just about every physical fitness level.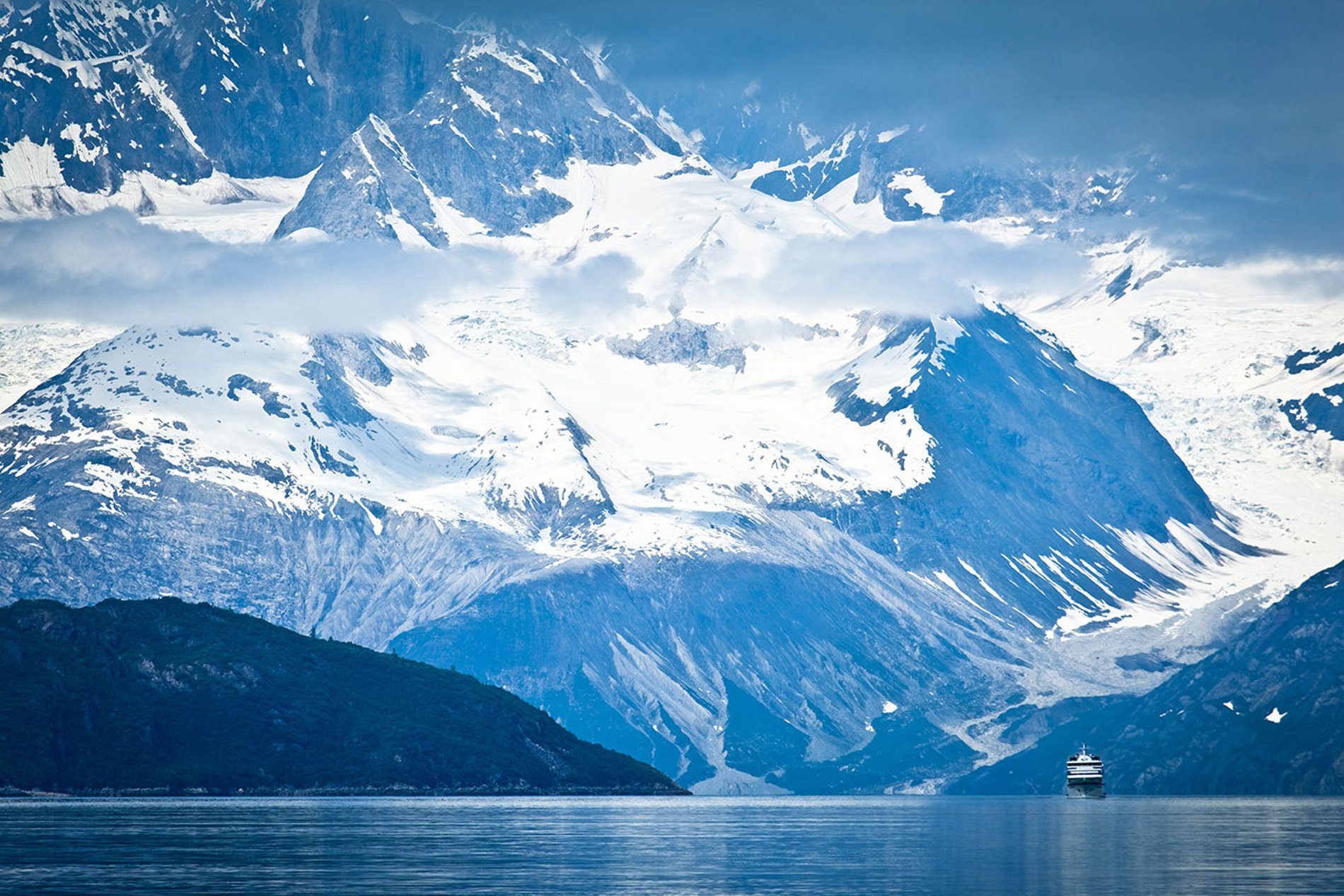 Railway ride
Riding the scenic railways of Alaska is a hallmark of any Last Frontier journey. Sometimes it can be included as part of a cruise tour and multiple legs mean the chance to see different routes. The railroad runs from Fairbanks in the north down to Seward, and popular segments include Anchorage to Seward or Talkeetna to Whittier. Viewing platforms between the passenger cars allow for rail riders to get some fresh air and snap up-close shots of waterfalls and other stunning landscape tableaus. Dining cars offer local beer and cuisine, for an additional charge. Search the horizon line for moose while guides narrate the history and significance behind the wilderness flying past your window.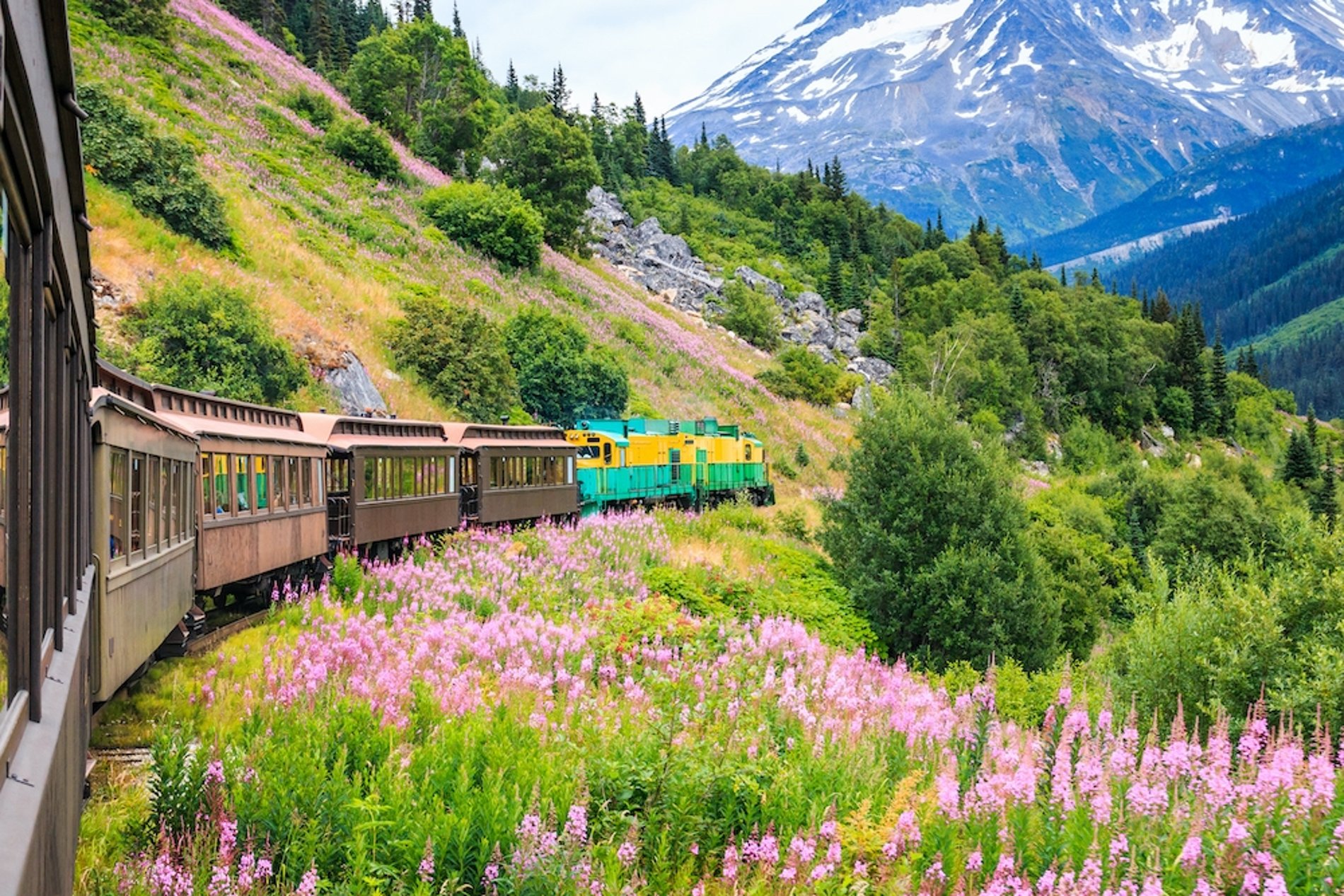 Test the waters
You've probably heard of kayaking in Alaska, but now there's a new era of watersports with the option of stand-up paddleboarding (also known as SUP). Liquid Adventures offers multiple kayaking and paddleboarding trips out of Seward, but perhaps the most scenic is to Bear Glacier. About an hour from Seward by small boat, Bear is the longest glacier in the park at 13 miles, and glowing blue icebergs and other ice formations surround it. Instruction is friendly to first-timers, and dry suits and gear are provided (including dry bags for your phone or camera). If you're looking for something more familiar but equally thrilling on your Alaska cruise, try snorkelling in the frigid Alaskan waters. Snorkelling excursions are typically offered in Ketchikan.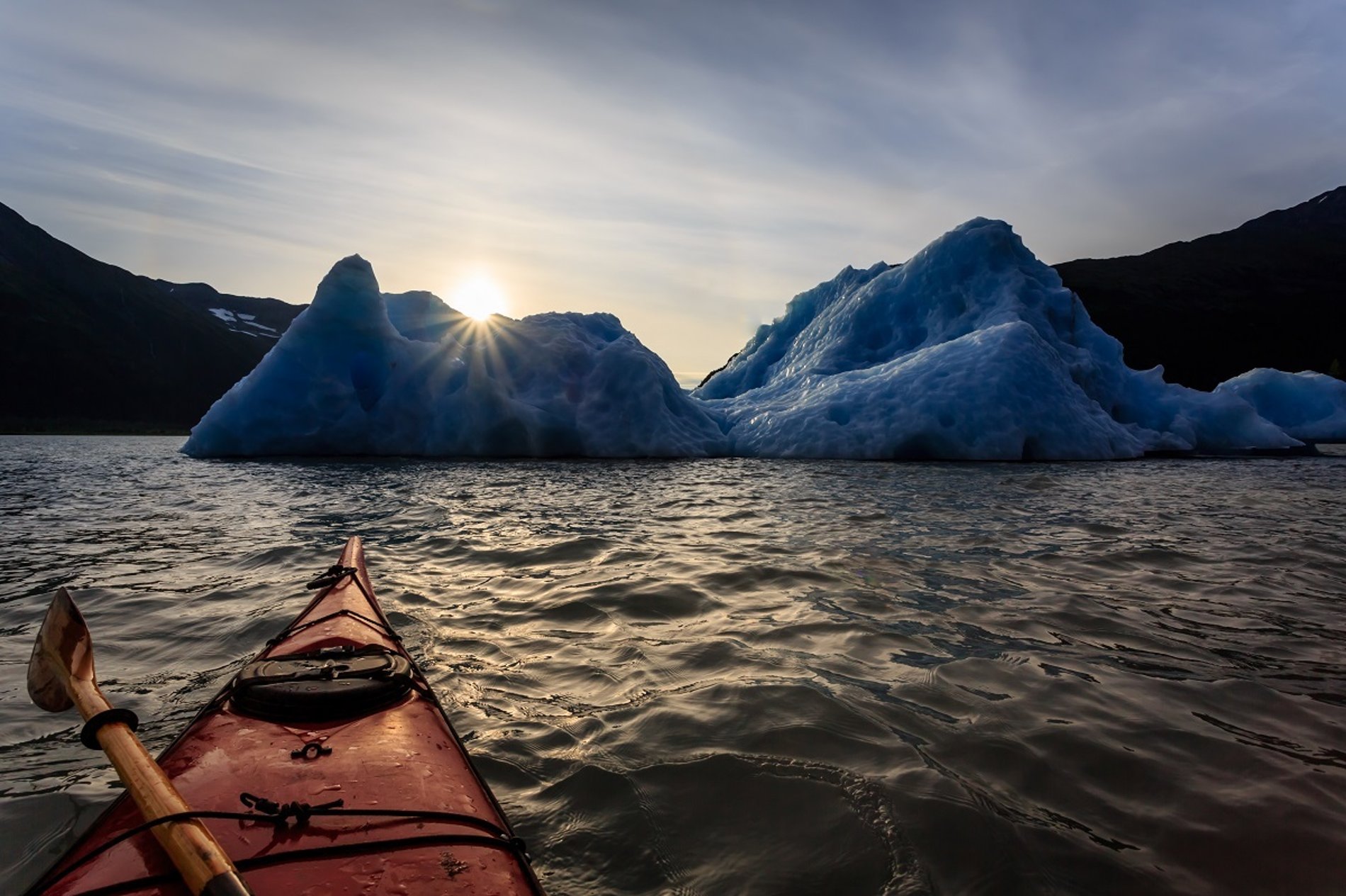 Sample the goods
Alaska is known for its eclectic cuisine (reindeer sausage is a staple and a heavy emphasis is placed on seafood and sourdough), but don't forget to wash it down with one of the state's brews. Alaska has been experiencing something of a beer renaissance, and no matter where you go you're bound to find a brewery as there are at least 30. Try Denali Brewing Company, located in the small town and popular Alaska cruise tour stop of Talkeetna, or patronise a brewpub in Anchorage (49th State Brewing, based in Healy, has an expansive location here; Moose's Tooth Pub & Pizzeria is also popular with the residents). Beer flights are always a great way to sample the many inventive varieties but don't hesitate to order a pint of the local speciality, spruce tip ale. You'll find it at Skagway Brewing Company.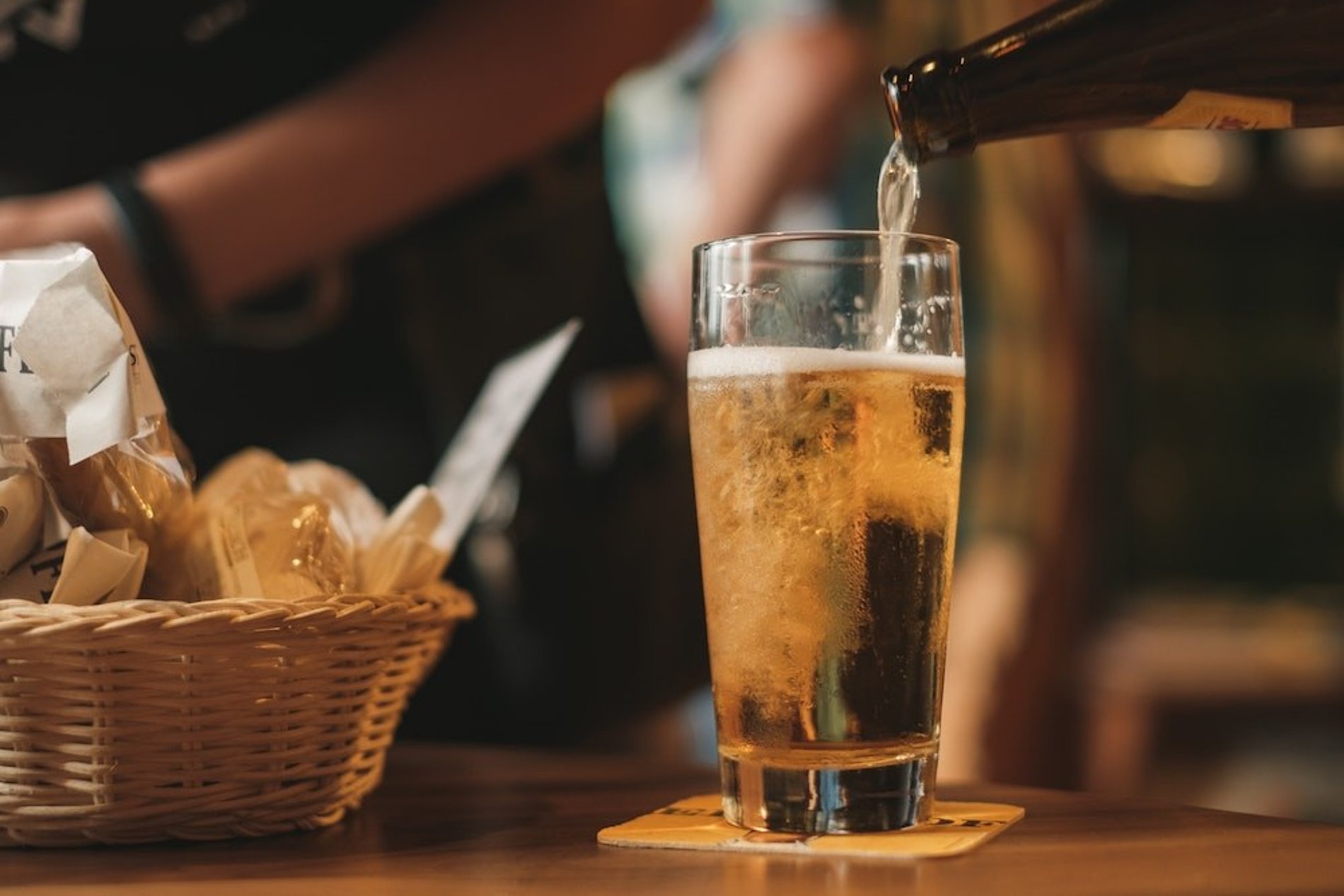 Dog sledding
More than just about meeting cute pups, the experience of visiting a dog-sledding camp teaches you a lot about the state sport and also how climate change is affecting it. Due to receding ice and snow conditions, camps are constantly relocated throughout the summer months and each year, the Iditarod is being rerouted. There are plenty of places that offer dog sledding excursions, including the kennels way up in Fairbanks, a homestead tour with four-time former Iditarod champ Jeff King in Denali, and a mushing school outside of Anchorage.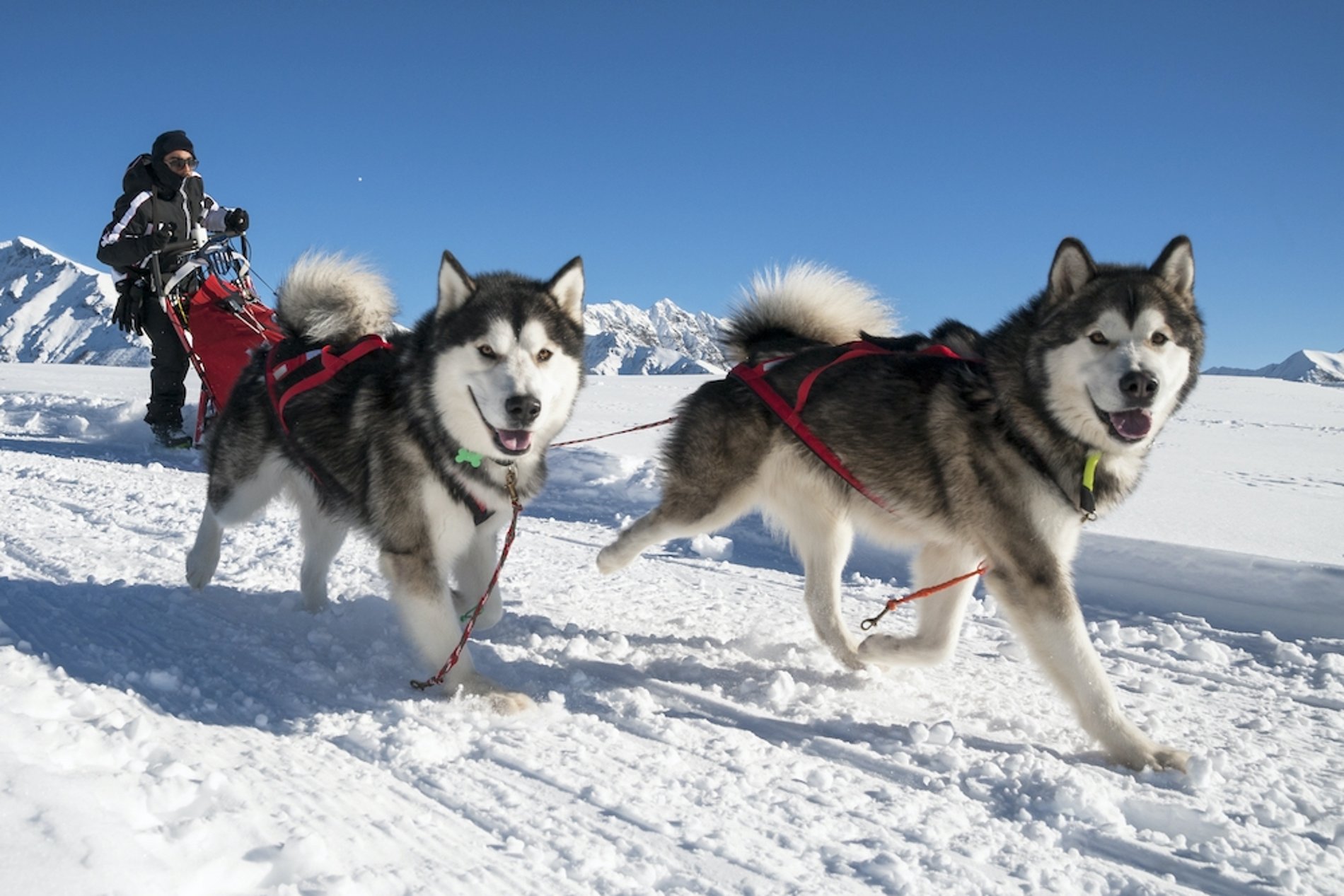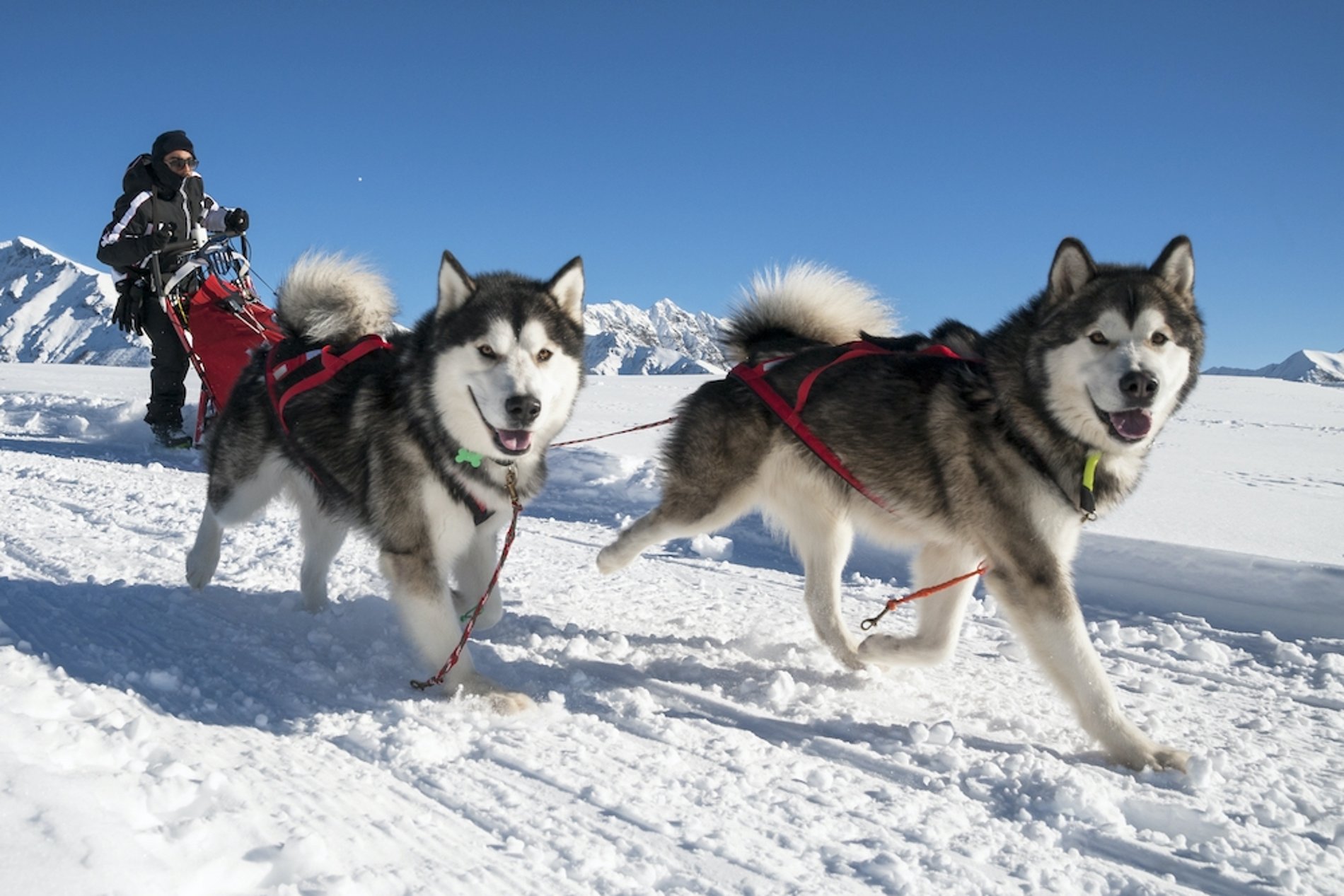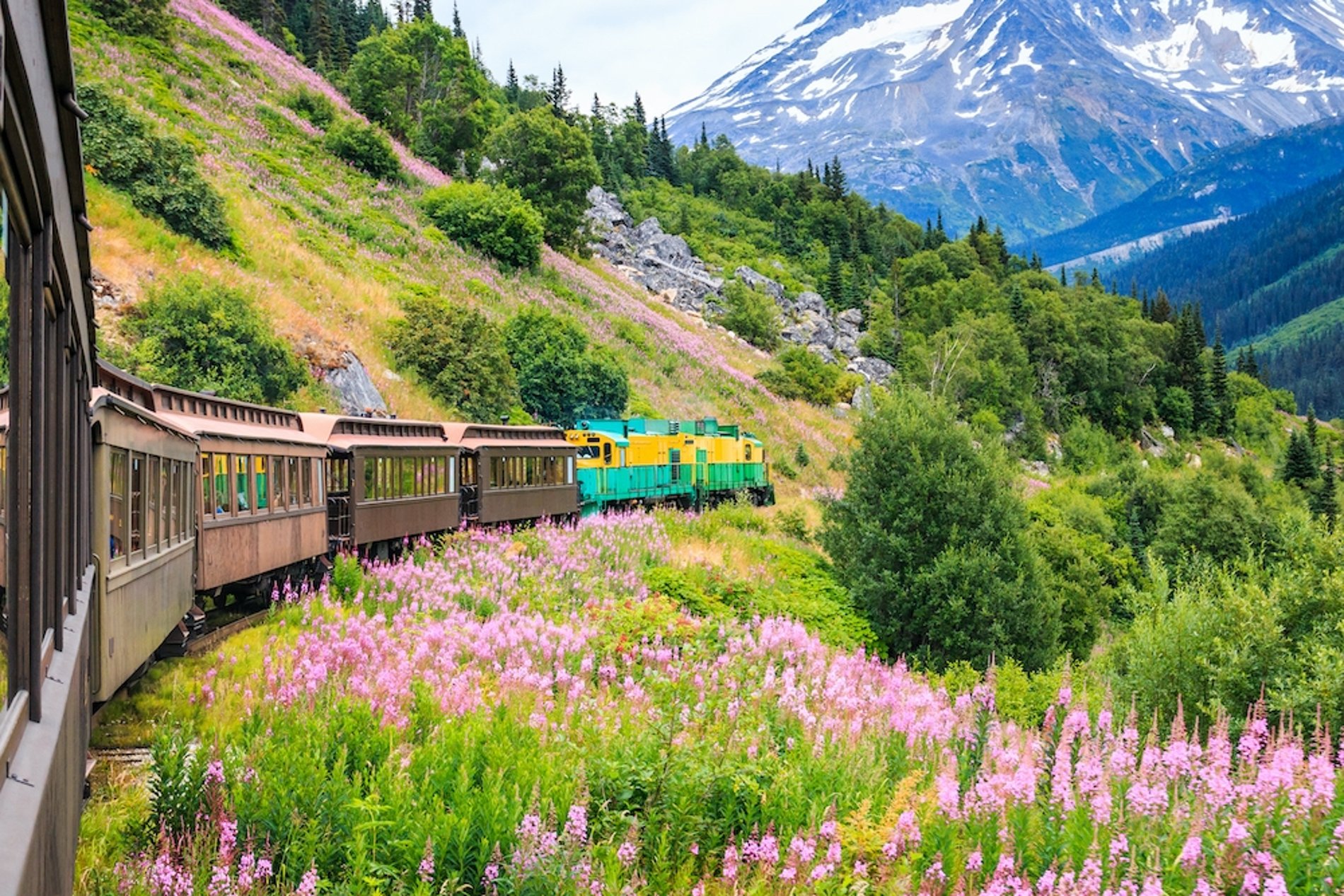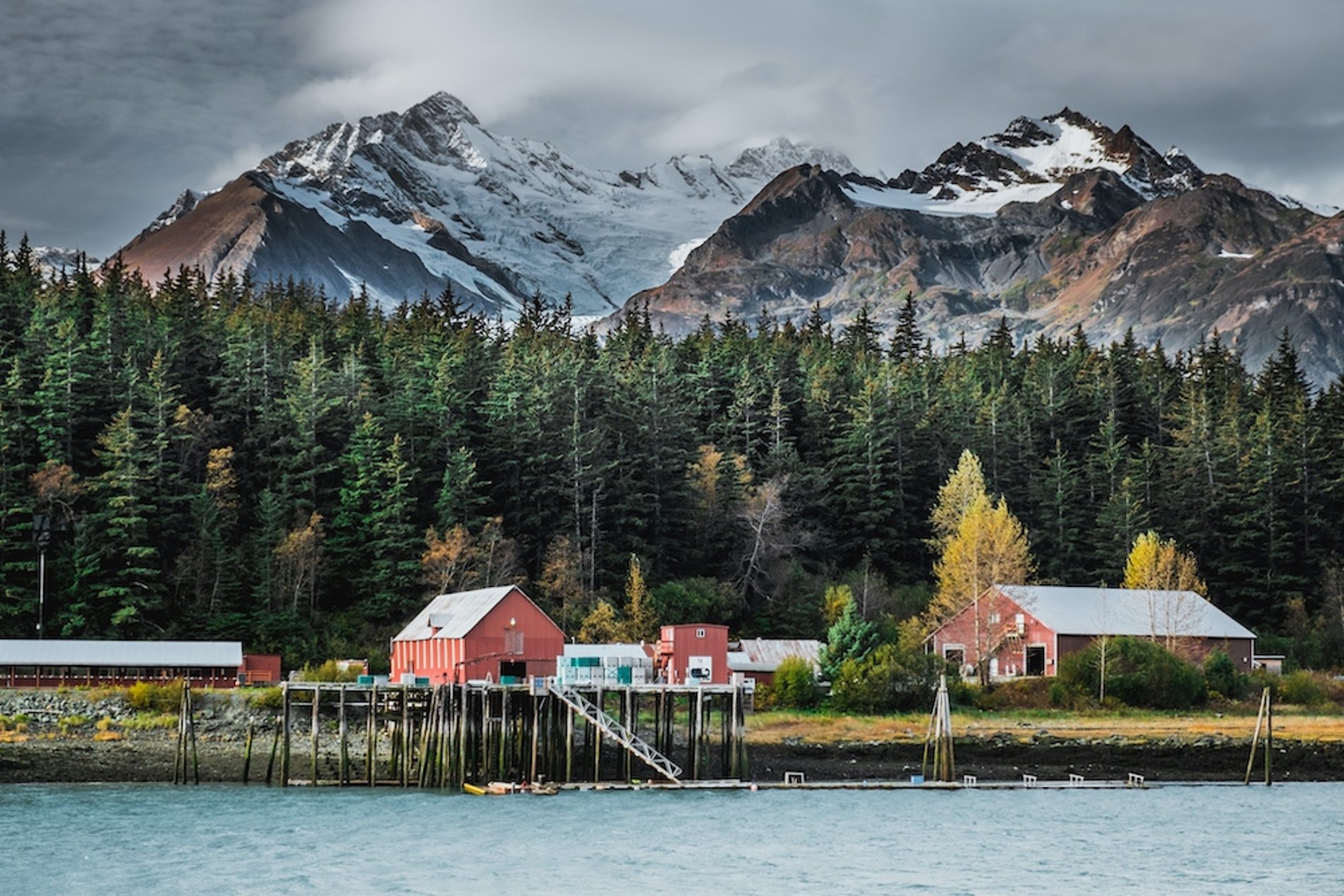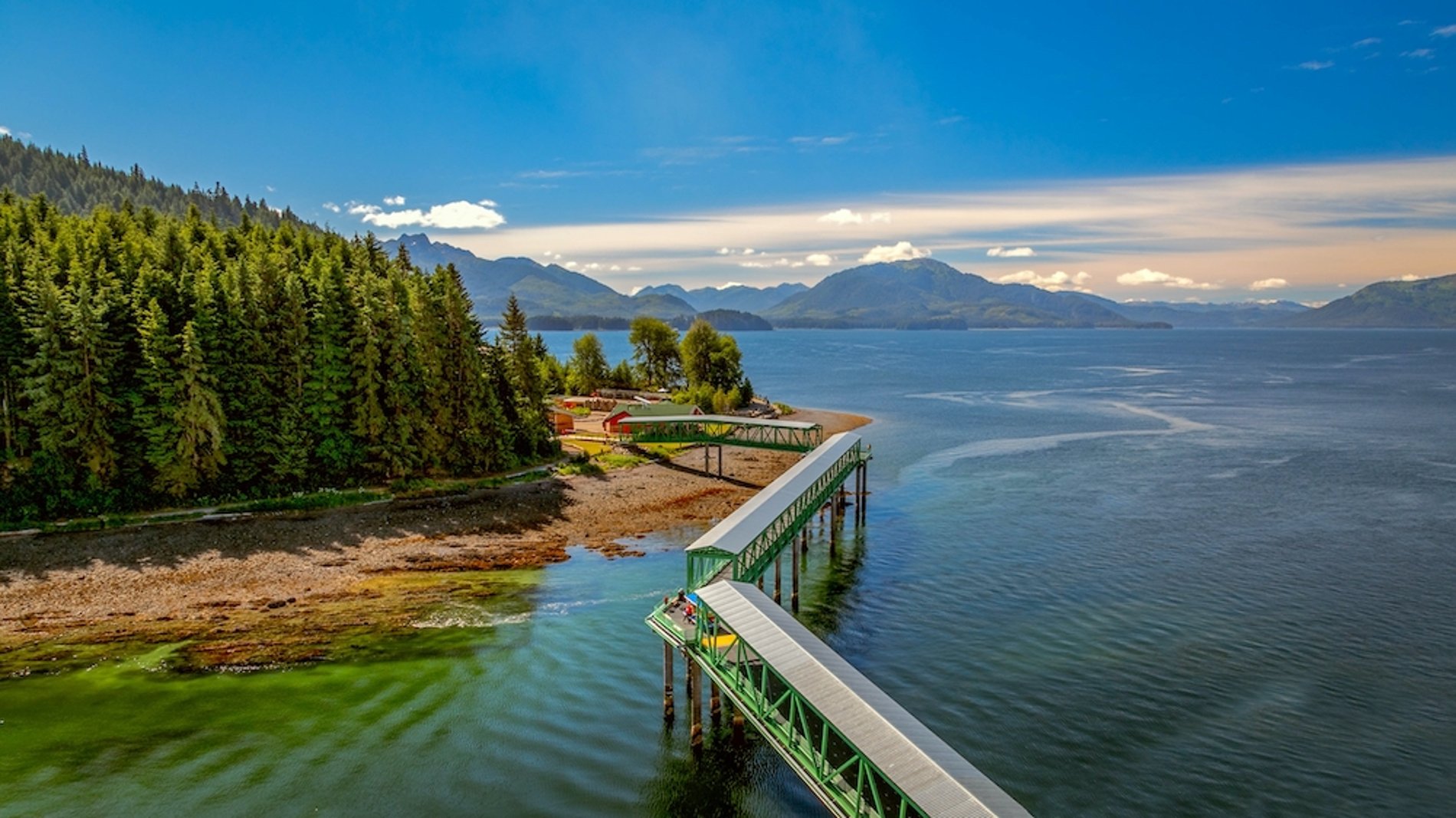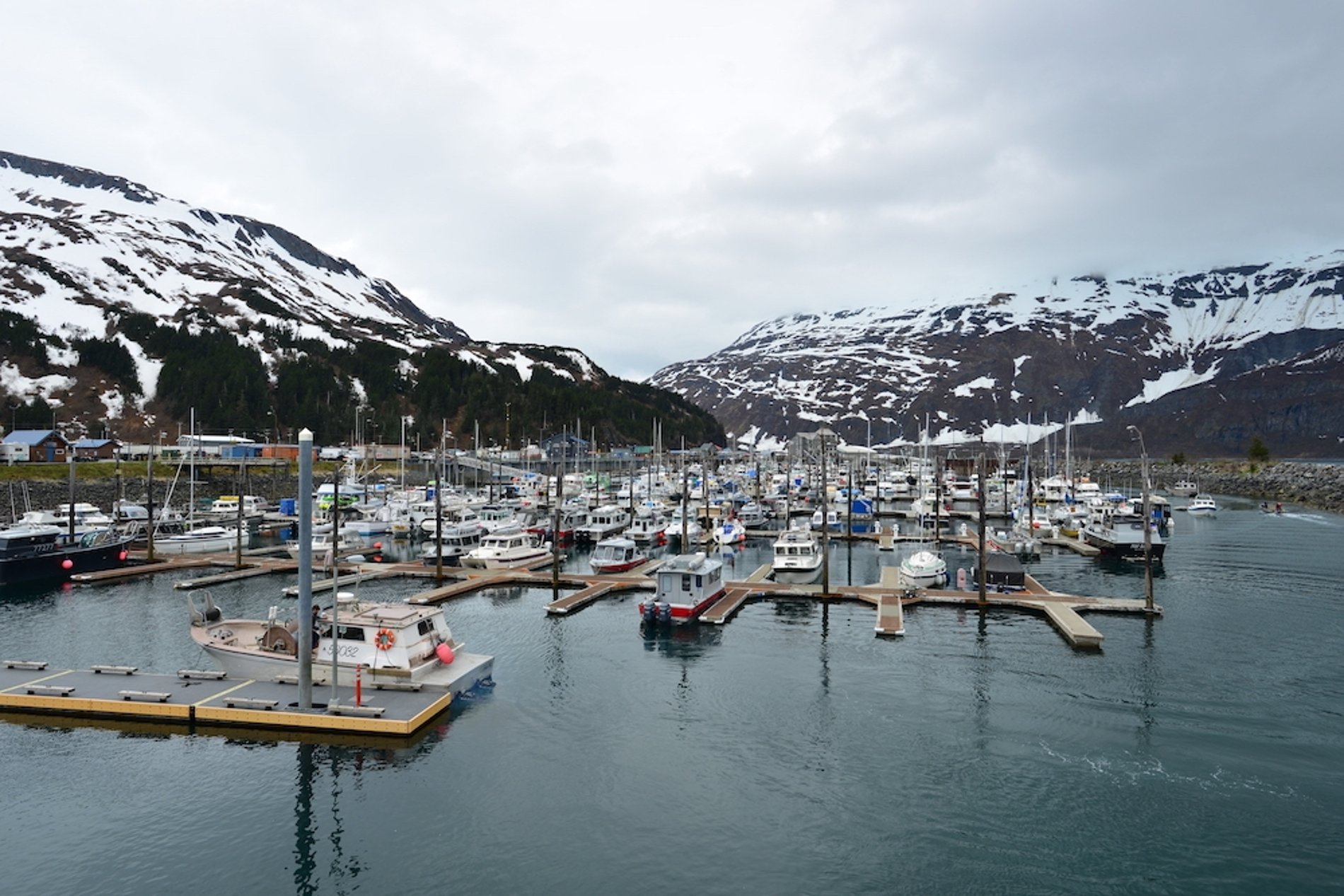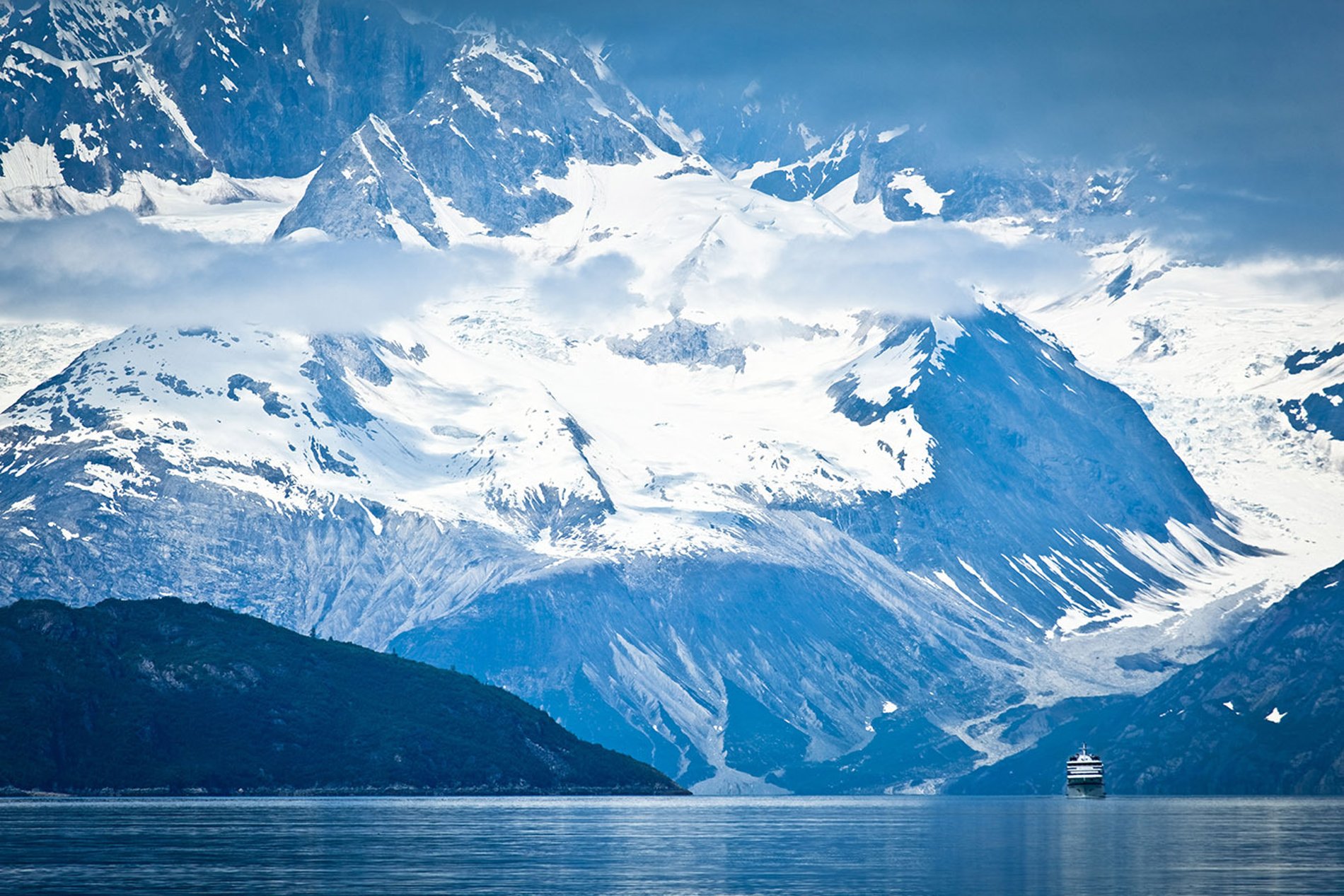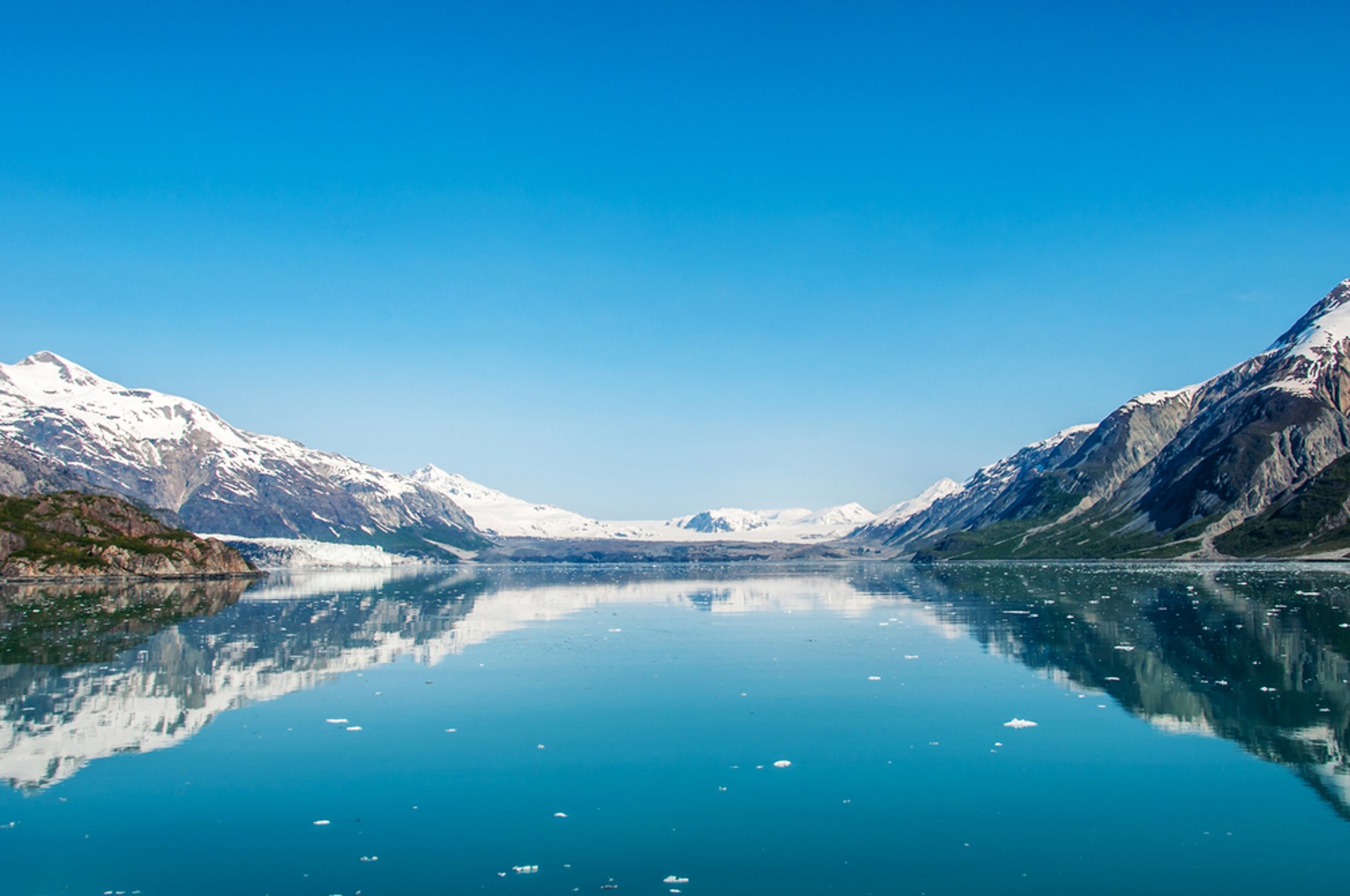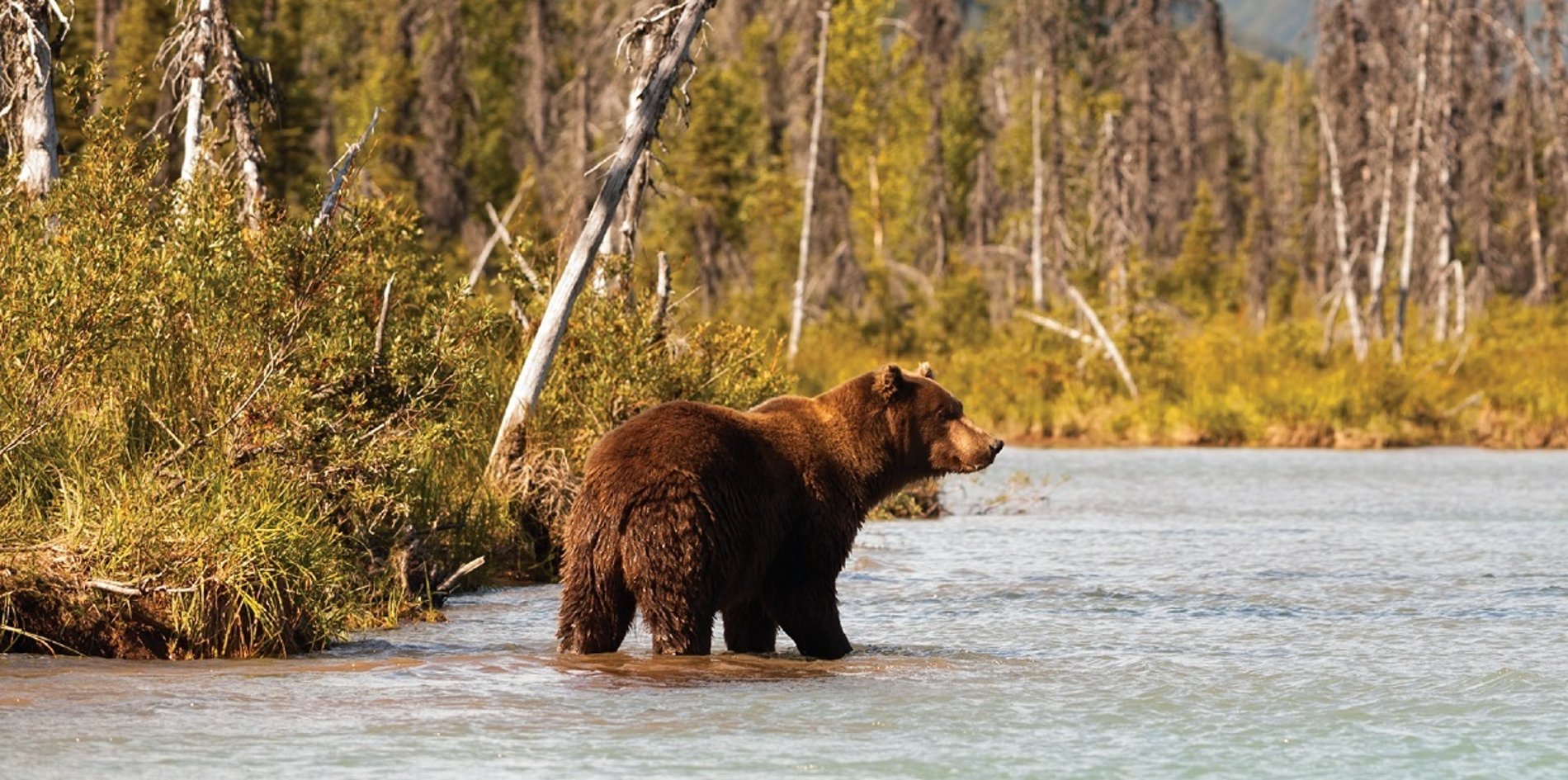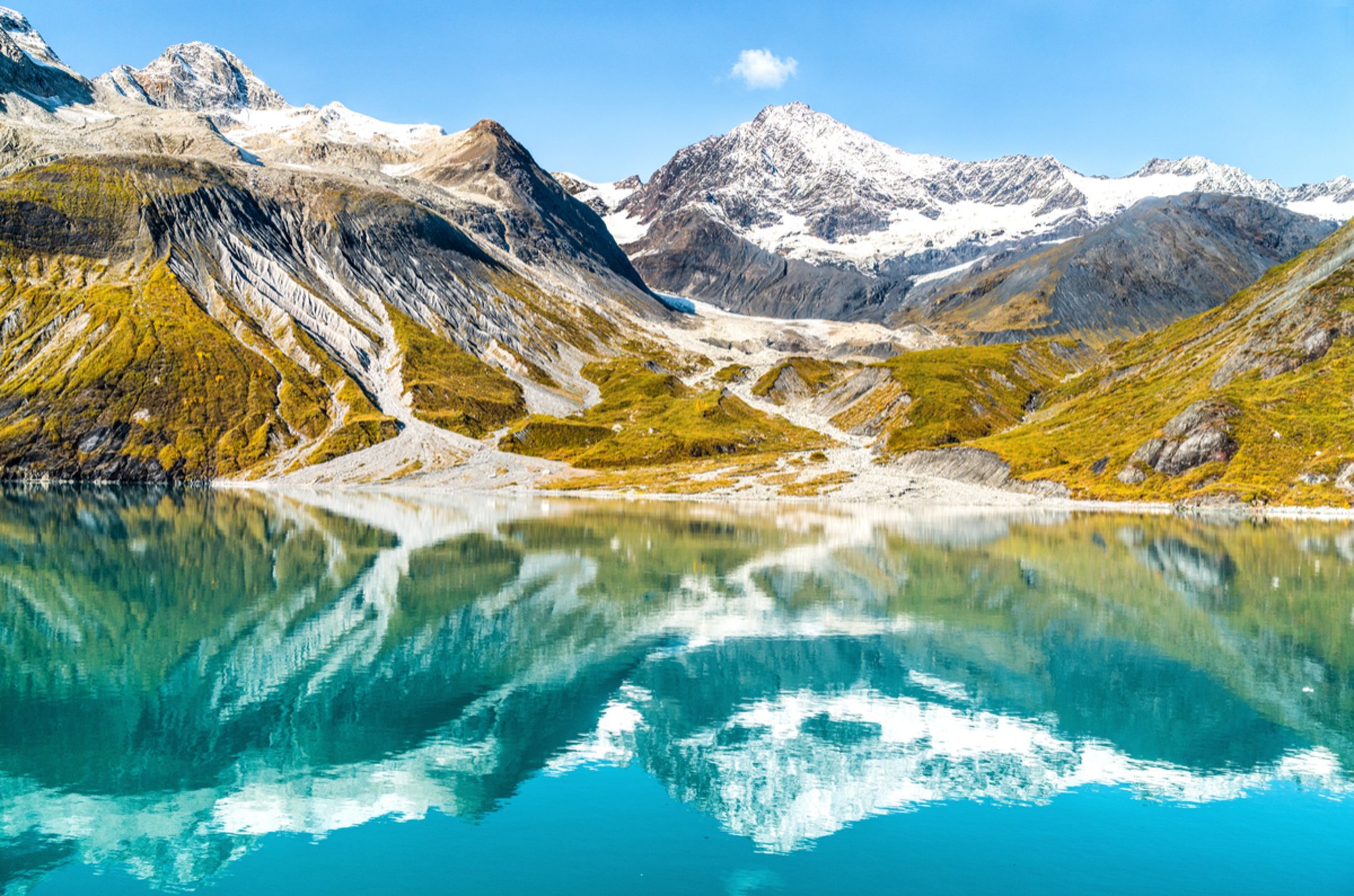 Glacier Bay National Park, Alaska. Credit: Shutterstock