Ocean cruising in Cozumel
Cozumel is the largest island in Mexico's Yucatan peninsula and a microcosm of the very best that the Mayan Riviera has to offer: think sugar white beaches, a jungle rich with Mayan ruins and some of the world's most impressive diving sites teeming with technicolour fish. This once sleepy island has come a long way from its humble fishing roots but remains far less commercialised than neighbouring Playa del Carmen in Cancun, just across the bay. Removed from the raucous pace of the mainland by around 20km of Caribbean Sea, a cruise to Cozumel offers a peaceful respite and a leisurely chance to relax into the rhythm of the tropics.
Why choose Cozumel cruises
A Cozumel cruise offers a fantastic, manageable introduction to Mexico if you haven't visited before, and at a far gentler pace than Cancun. Much can be seen within a short time frame, whether you want to explore the island's underwater attractions or simply take to the beach and gorge on fish tacos.
Close to four million people each year disembark from one of the three piers located in, or near, Cozumel's capital of San Miguel on the west side of the island. Punta Langosta Pier Cruise Terminal lands you closest to the centre of town, while the International Pier and the Puerta Maya Cruise Terminal are a 10-minute taxi ride south. Tenders (along with ferries from Playa del Carmen) dock at the San Miguel Pier right in the town centre. A number of cruise companies have partnered with the island's government to develop the piers into stunning areas featuring first-rate facilities and shopping to enjoy before you get on or off the boat.
Find your ideal Americas cruise
Cozumel cruises: Best Places to visit in Cozumel
San Miguel
The biggest town in Cozumel and the beating heart of the island, most roads lead you if not sooner, then definitely later, to San Miguel. Colourful buildings daubed in bright turquoise, hot pink and sunshine yellow rub shoulders with white-washed churches and shops selling cheese, flowers and all-important tortillas. San Miguel also boasts some of the best souvenir shopping in Mexico, boasting high-quality crafts made by artesanos from every corner of the country. Particularly famous for silverware and jewellery, the capital is unquestionably the place to stock up on Mexican folk art and handicrafts. San Miguel also enjoys wonderfully close proximity to Playa Palancar, one of the most idyllic beaches on the island, with its soft white sand and calm, crystalline waters. You can hit the shops hard, then be horizontal on the beach in just 25mins from town.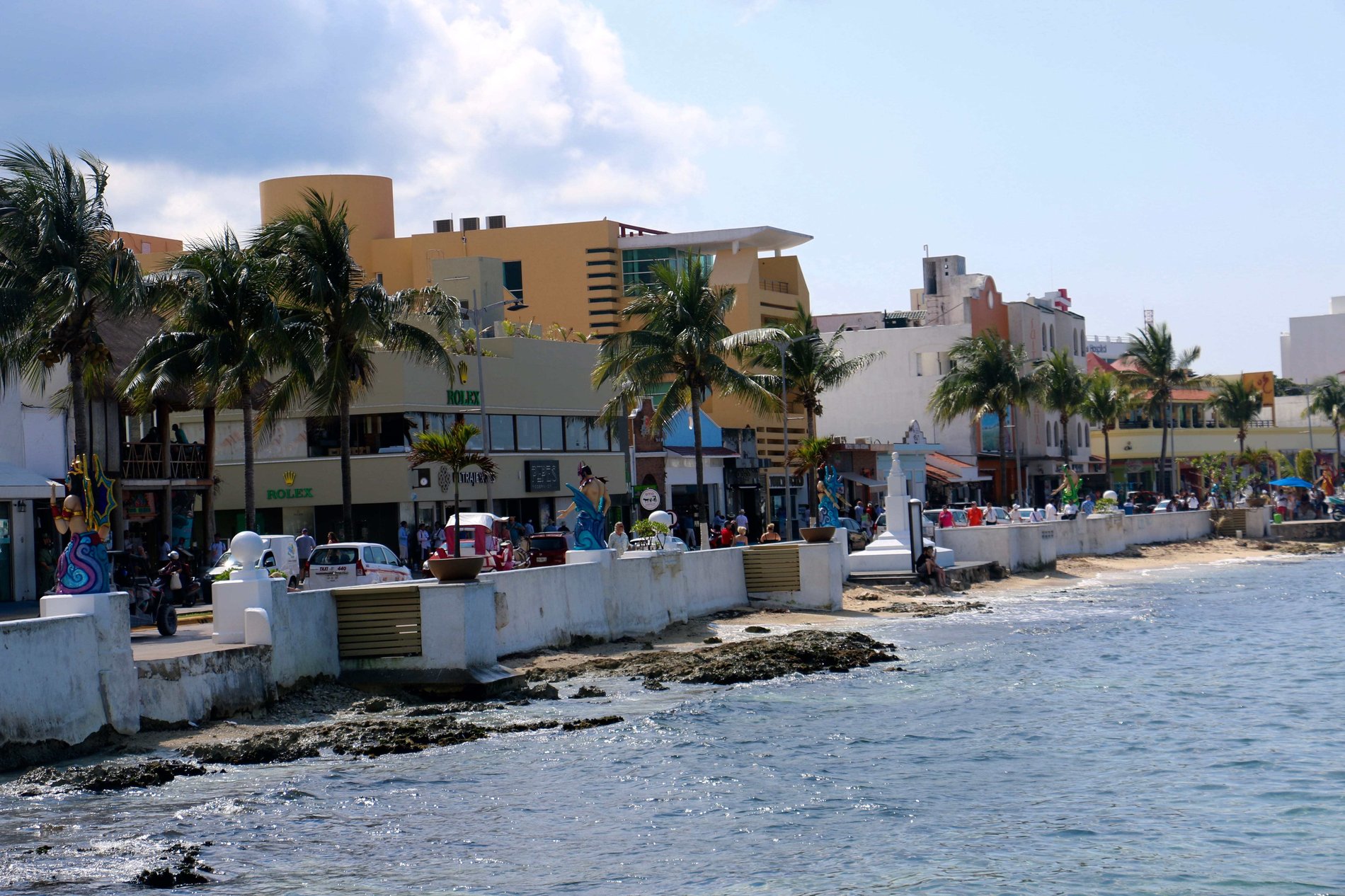 Punta Sur Eco Beach Park
A 50-minute drive south from San Miguel lies this incredible natural wildlife reserve. It's slightly further than Chankanaab Adventure Beach Park, but has none of the later's ethically questionable sealion and dolphin shows. Instead, visitors to Punta Sur can see Cozumel's non-captive birds, iguanas and crocodiles, all in their natural environment. Climb one of its wooden watchtowers for long-reaching views of the area's 1000 hectares, take a catamaran tour of the lagoon to see mangroves and their wild inhabitants up close, or scale the 130 steps of the Celarain lighthouse, built in 1901. It's worth it for the panoramic vistas of mangroves, lagoon, and jungle from the top. The park also has its own lovely beach, with free loungers, hammocks and umbrellas, and turquoise shallows full of fish.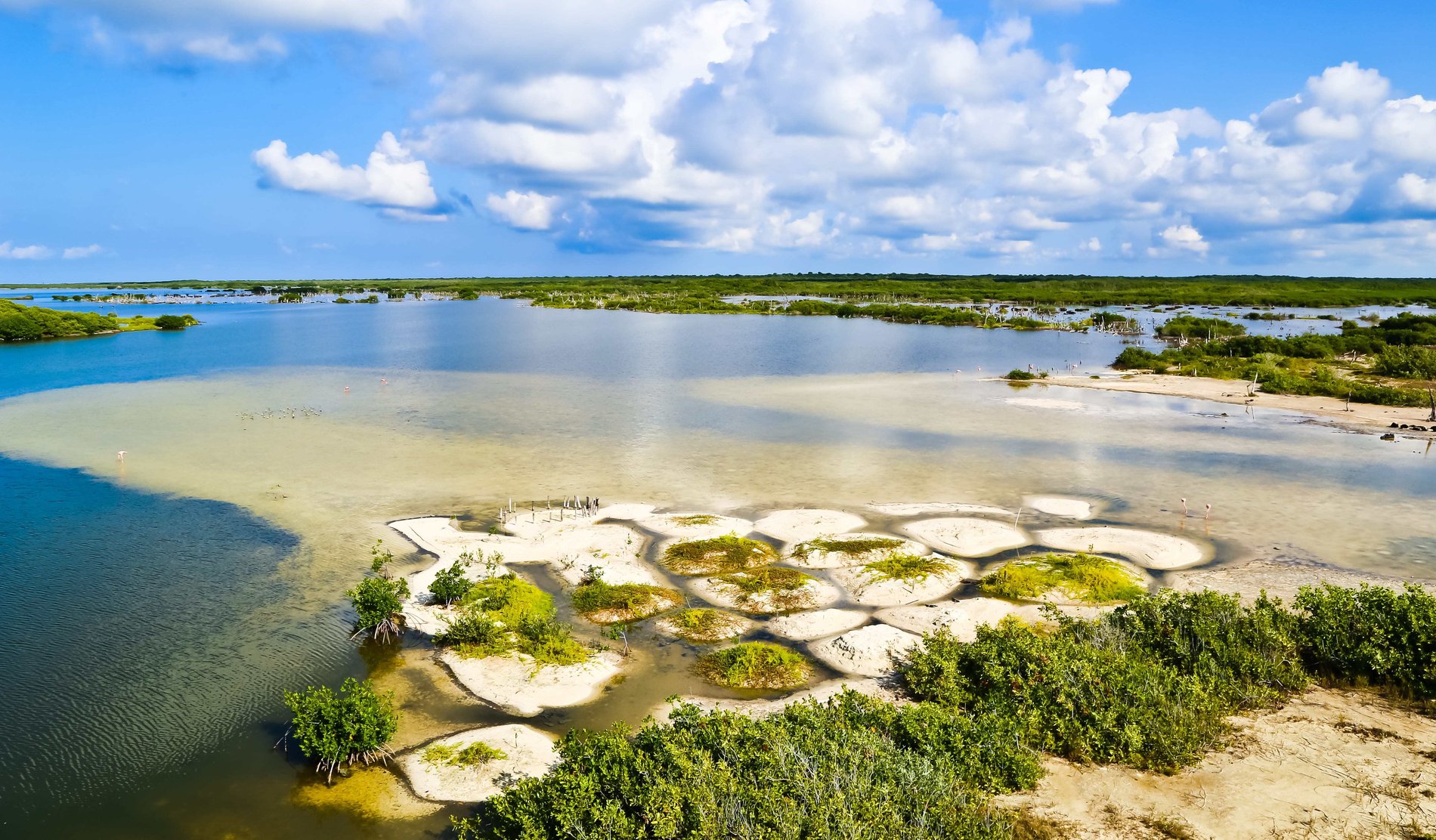 Jade Cavern
Swim in a natural cenote (sinkhole) filled with beautiful, jade-colored water and dotted with stalactites and other rock formations. Relax and float on the water, snorkel around the formations, and even jump off a six-metre high cliff if the mood takes you. It's a half hour drive from the main town of San Miguel, but if your cruise itinerary has already taken in various stunning Caribbean beaches on your voyage then this offers a uniquely Mexican experience that you won't forget in a hurry. The ancient Mayans saw their cenotes as entrances to the underworld, granting them religious status. It might just be a spiritual experience for you too.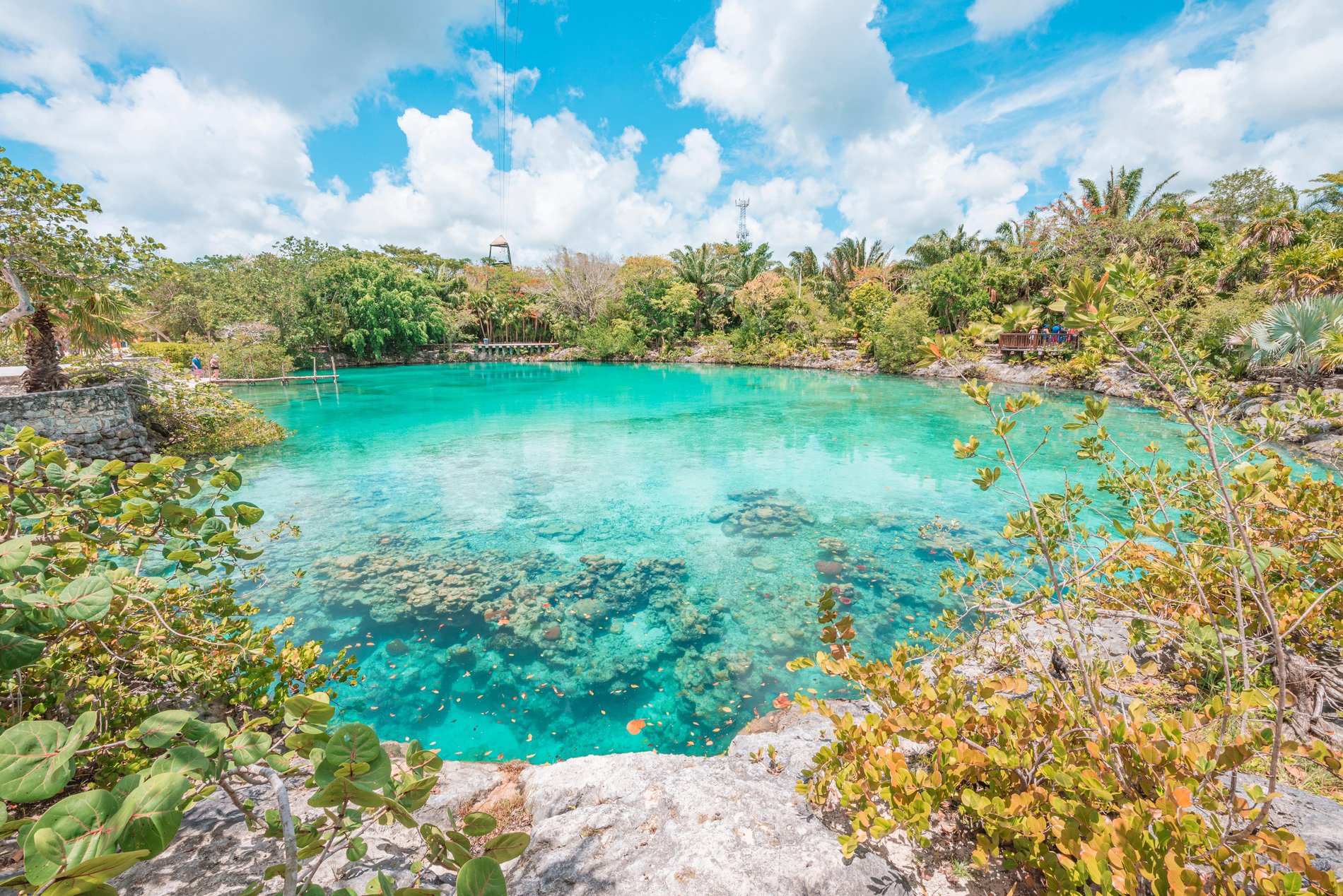 Iconic ports
Cozumel cruises: Best things to do in Cozumel
Take a tequila tasting
Cozumel cruise excursions are not complete without learning all about Mexico's favourite drink on one of the brilliant tasting tours that take place daily at Hacienda Antigua, in San Miguel. Experts will walk you through the history and production of tequila, explaining the correct way to savour the local beverage, as well as why you might just find a worm in the bottom of your bottle. You'll finish up by sampling a wide variety of different tequilas. Wobble your way back to the beach afterwards for a well-earned siesta.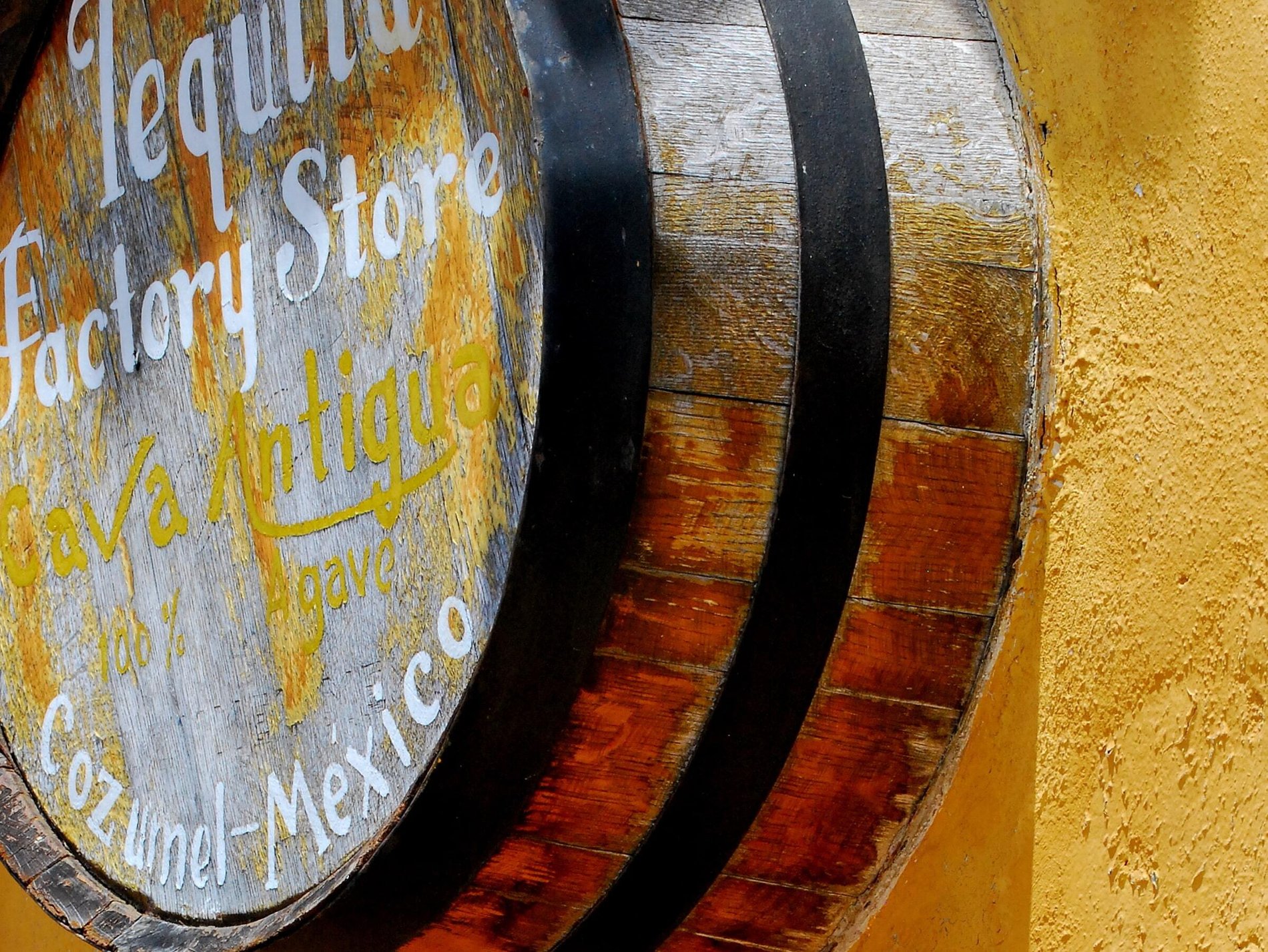 Relax at a beach club
Keen to get off deck and feel the sand under your feet? For one of the best things to do in Cozumel, the coast south of San Miguel is dotted with beautiful beach clubs, where you can escape the crowds and soak up Cozumel's incredible beach vibes in comfort. Consider buying a day pass to Nachi-Cocom Beach Club, one of the most picturesque on the island, nestled in a palm-fringed cove. For the price tag, you'll enjoy unlimited food and drinks, free Wi-Fi, Jacuzzi and swimming pool with swim-up bar, plus loungers, hammocks umbrellas. At Money Bar Beach, the food is tasty and inexpensive, and you can borrow snorkelling gear for free, as well as use the shower, bathrooms, and changing rooms to freshen up before reboarding your cruise ship.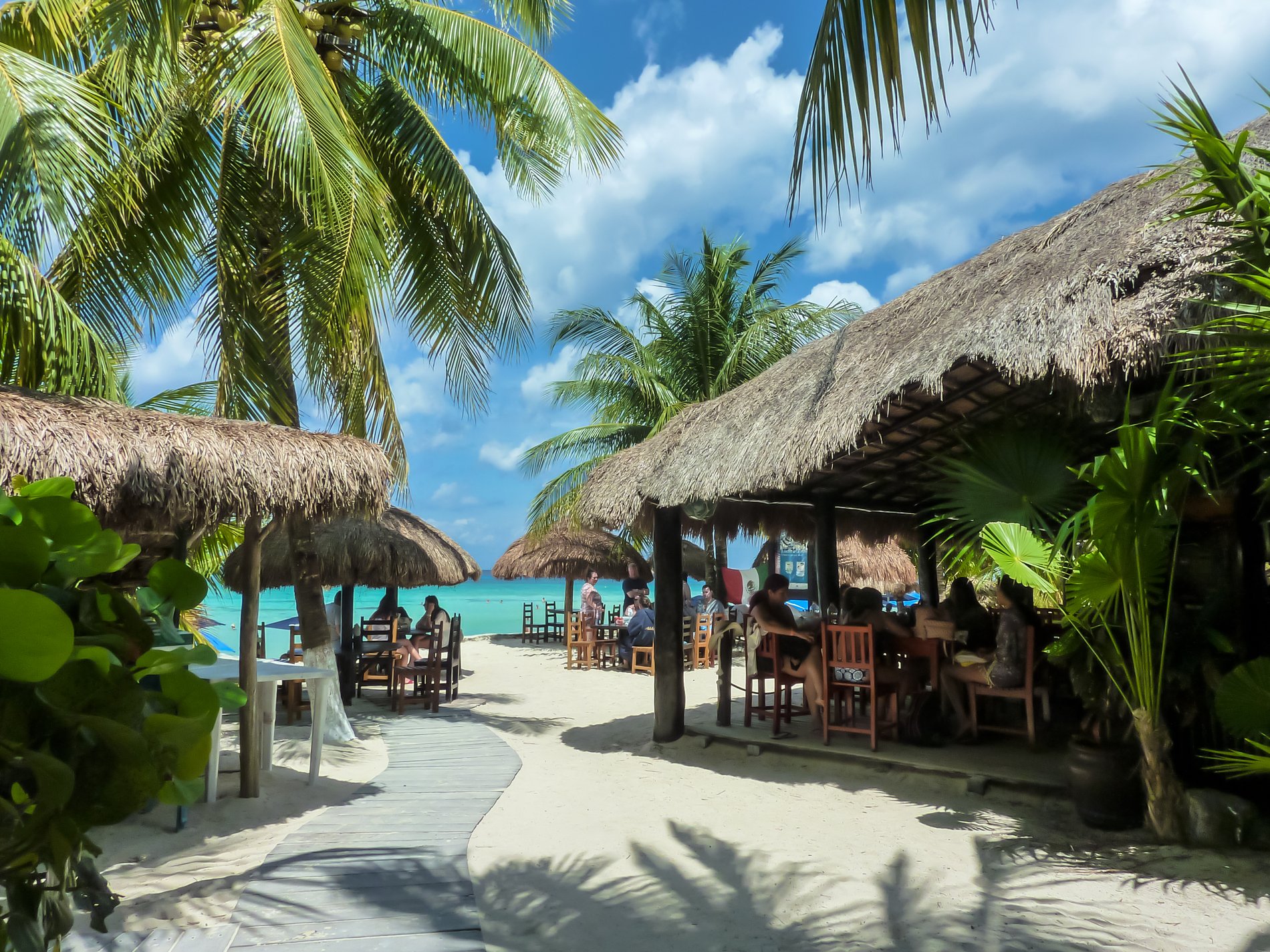 Get your culture fix
If your cruise itinerary only allows for one day in Mexico, you can get a wonderful insight into the rich history and culture of the country at Discover Mexico Park in San Miguel. This one-stop-shop reveals the stories, people, art, food and music that make up Mexico's colourful heritage, including why the Day of The Dead is such an important tradition here. The grounds include botanical gardens, a Museum of Mexican Traditional Arts, and a whole array of tours and experiences to enlighten you further about Mexican customs.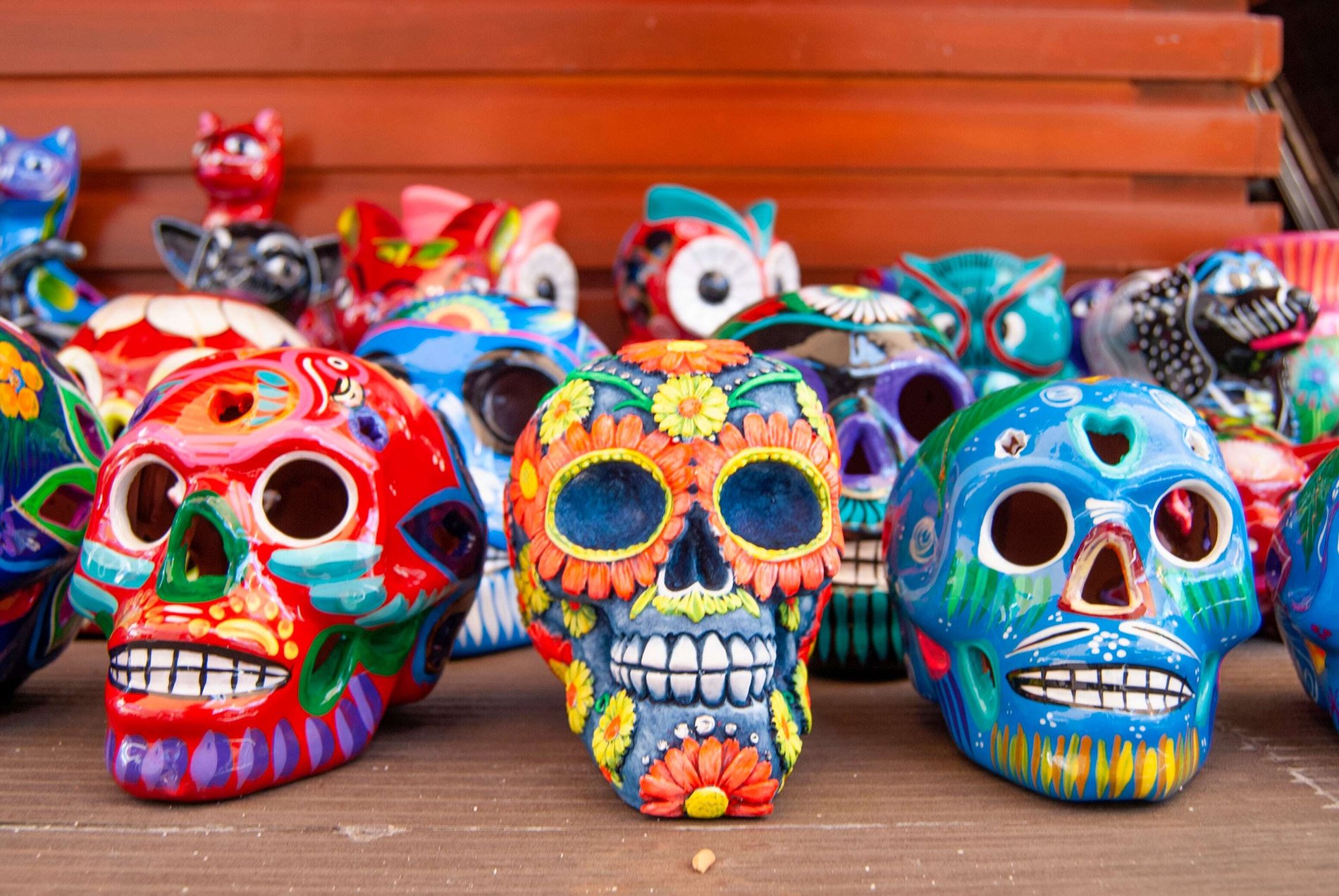 Check out Mayan ruins
It's well worth the 30minute drive north to explore the atmospheric ruins of San Gervasio. This Mayan temple built for Ixchel, the goddess of fertility, is tucked away inside an iguana-filled wildlife reserve and conjures up vivid images of the ancient Mayan civilisation, which once lived here. Women throughout history have made the pilgrimage to San Gervasio's temple to ask for healthy children. Be sure to peek into the Temple of Hands, where mysterious red hand prints have been left on the walls.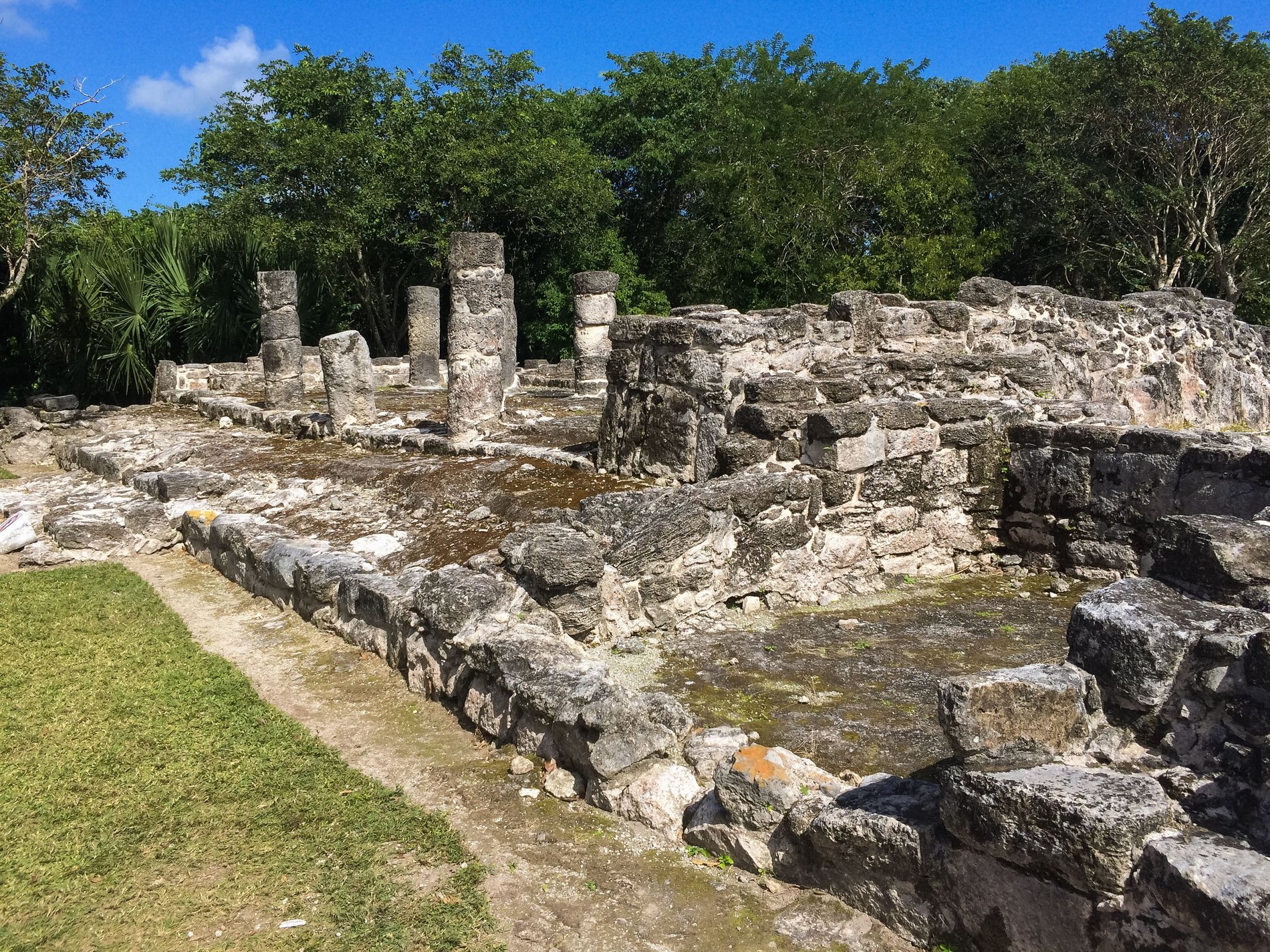 Dive beneath the waves
Cozumel offers unreal snorkelling and diving opportunities, including one of the longest coral reefs in the world, second only to Australia's Great Barrier Reef. Head to the southwestern tip of the island, where just offshore you'll find the awe-inspiring Columbia Reef; a three-mile-long underwater display, home to turtles, barracudas, octopus and shoals of rainbow-coloured fish. Numerous diving shops and tour operators offer outings here, and will provide all the equipment you need.