Ocean cruising in St. Lucia
St Lucia is a blanket of lush forest, emerald-cloaked mountains and palm-fringed beaches crowned by the magnificent Pitons. When you first lay eyes on St Lucia, it's easy to see why it's regarded as one of the most beautiful islands in the Caribbean. The iconic Pitons paint a jaw-dropping backdrop to St Lucia's forested mountains and beautiful bays, inviting you to immerse yourself in the island's natural beauty. While it's tempting to simply relax and soak up the incredible views, St Lucia's natural landscapes provide the perfect setting for adventure activities, from hiking through the rainforest and horse-riding on the beach, to exploring protected coral reefs and soaking in hot mud pools while on a St Lucia cruise.
Why choose St Lucia cruises
Often touted as one of the world's most romantic destinations, St Lucia has long been a favourite with couples and honeymooners, but the diversity of things available make it a perfect port of call for anyone looking for a mix of sun and adventure. The best time to cruise St Lucia is between December and April. Here guests on a cruise to St Lucia can watch parrots and hummingbirds skim through the trees, bask on beautiful beaches, visit charming fishing villages, view stunning volcanic scenery and glory in the Caribbean's best botanical gardens. Those looking to explore more than just the beaches on a St Lucia cruise can take an island tour to the dramatic Soufrière volcano or boat trips to spot dolphins and whales are also available, as are biking, jeep and hiking tours of the rainforest. Now for who sails to St Lucia. Many cruise lines sail to St Lucia, from Royal Caribbean, P&O Cruises and MSC Cruises through to smaller, boutique lines like Viking, Star Clippers and SeaDream Yacht Club.
Search your ideal Caribbean cruise
St Lucia cruises: Best places to visit on a St Lucia cruise
Castries
The vast majority of cruise ships to St Lucia dock in Castries, St Lucia's capital, in the north-west of the island. Its best feature is the soaring Morne Fortune standing at 2,795 feet and serving as Castries' scenic backdrop. Cruisers will arrive at either La Place Carenage or Pointe Seraphine, both of which exit onto the streets of the city and are a short trip to the golden beaches the island is known for. Those looking for a souvenir along their cruise to St Lucia can browse in the large craft market in the centre of Castries close to the waterfront - it's the best place for inexpensive local souvenirs, such as cocoa tea (St Lucia's version of hot chocolate), cinnamon sticks, nutmeg balls, bags of spices, sulphur soap, baskets and pottery.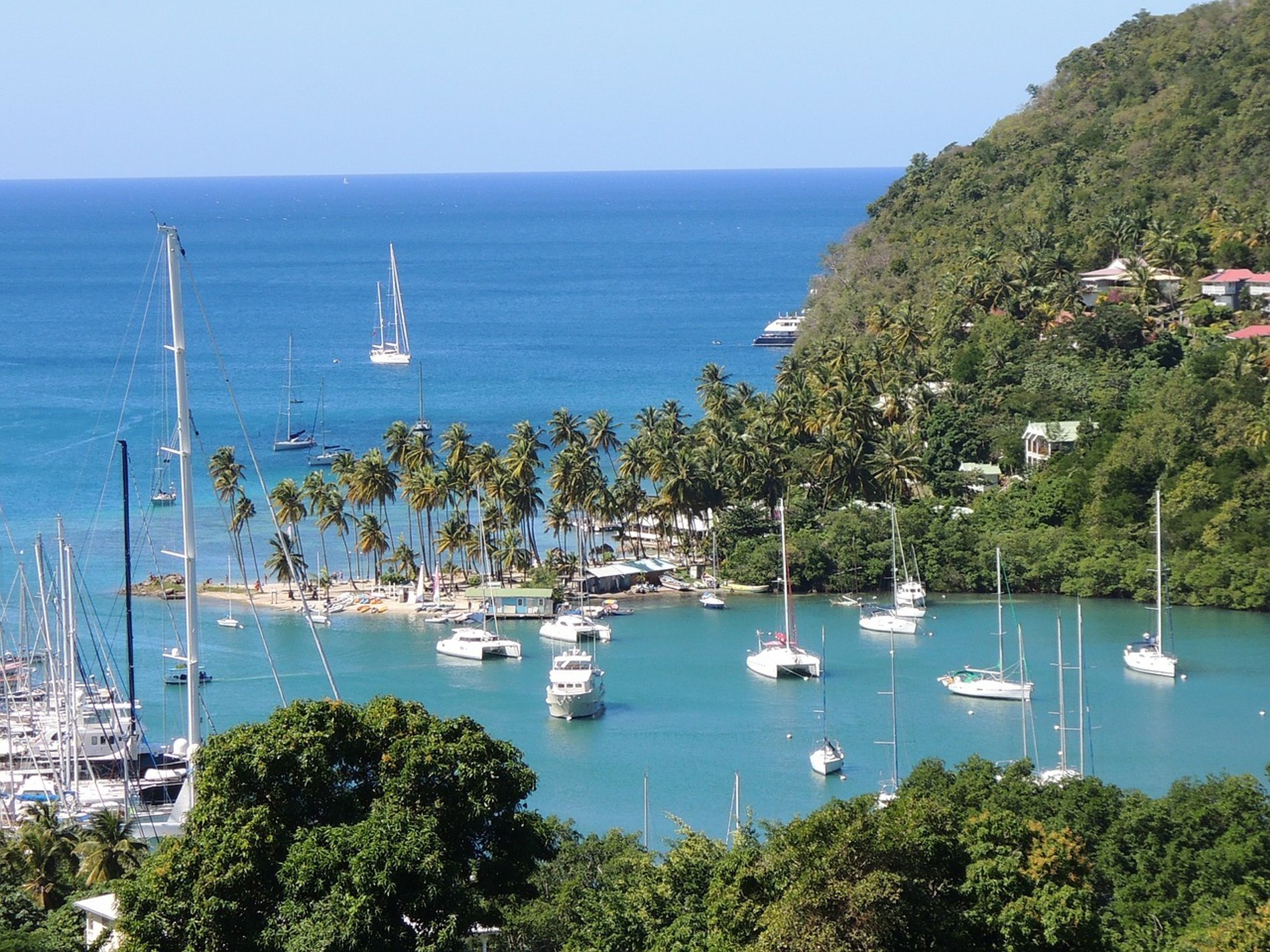 The Pitons
These two volcanic cones – St Lucia's most famous landmark – were named by the indigenous people after their gods; Yokahu is Gros Piton, and Atabeyra is Petit Piton. While Gros Piton is higher at 738m, it's an easier climb than the sheer walls of Petit Piton. The four-hour round trip is tough in the heat, but the ocean and island views from the top are a decent reward – as are the winding forest trails to get there. Guides must be used.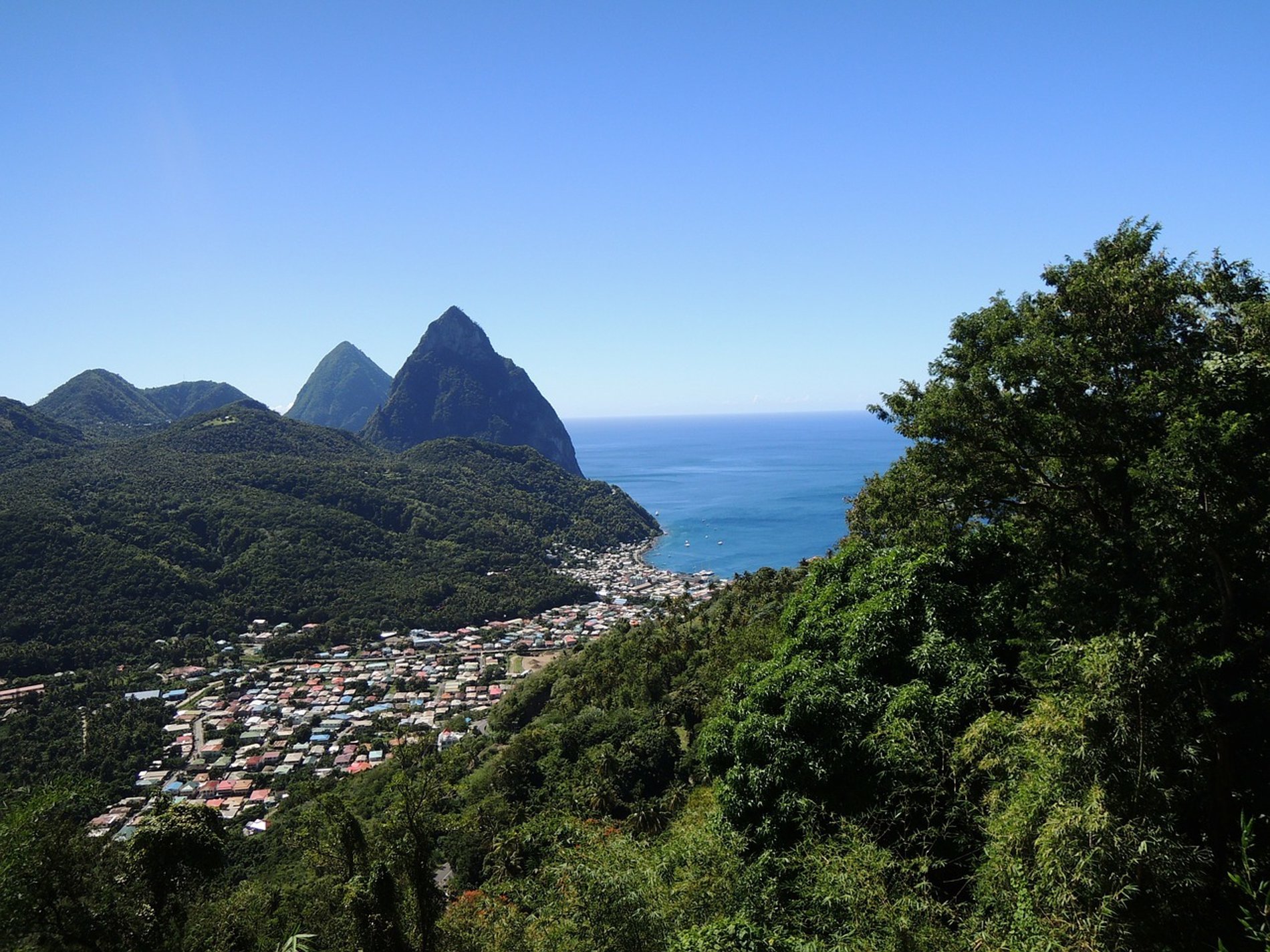 Soufrière
St Lucia's former colonial capital, Soufrière was named after the still-active volcano nearby. The charming French-Caribbean gingerbread houses and market square mean the town itself is a pleasant enough place to spend a chilled afternoon or two – but Soufrière's real draw is its proximity to St Lucia's main natural attractions: the Pitons and the drive-in volcano, along with its beautiful botanical gardens - a must-visit on a St Lucia cruise.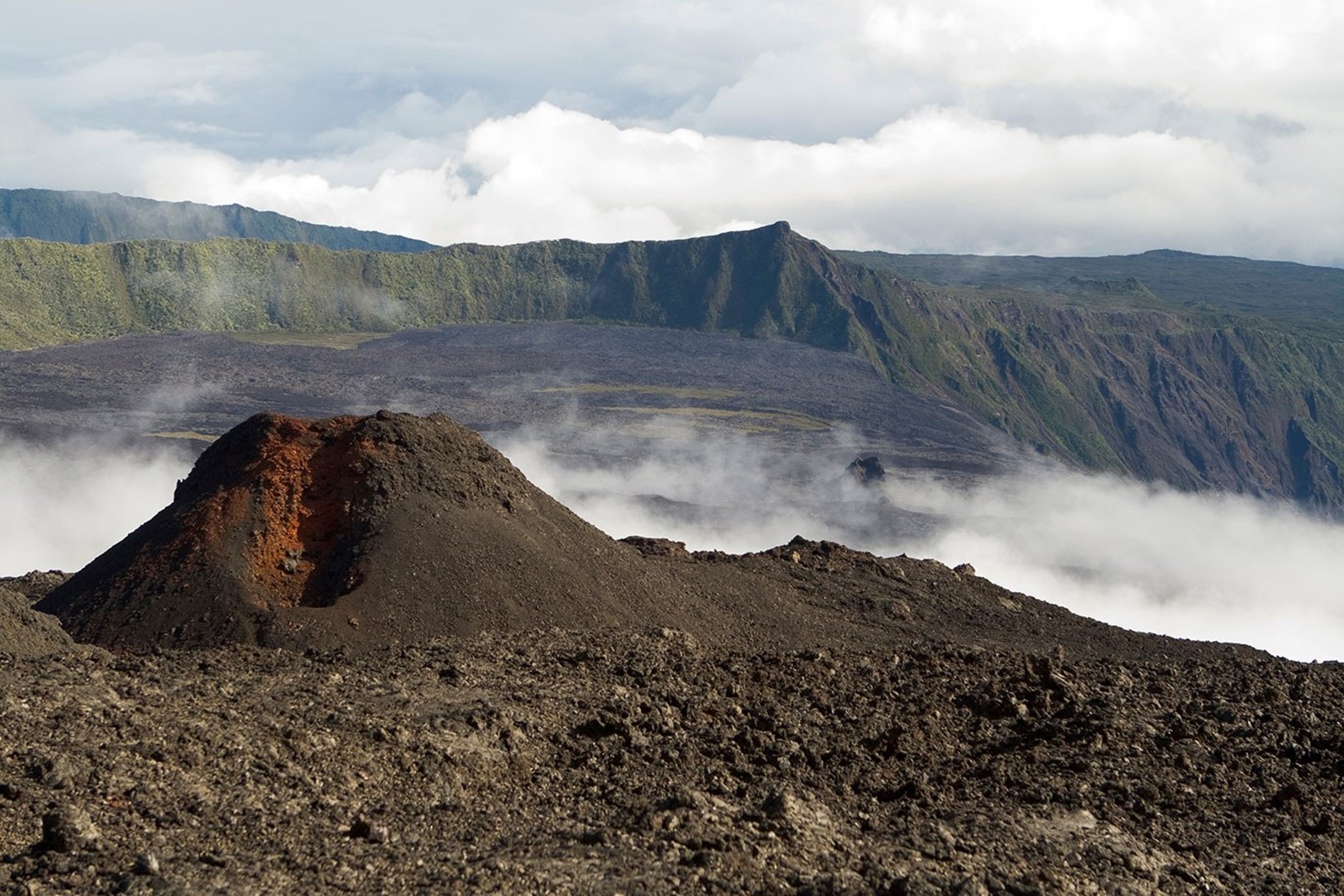 Pigeon Island
Pigeon Island has a fascinating history, with many of its historical landmarks now atmospheric relics to explore on foot. Sounding like something out of Pirates of the Caribbean, its first European settler was French explorer Jambe de Bois – 'Wooden Leg' – in the 1550s. Now linked to the mainland via a wide causeway, Pigeon Island has a barracks, a well-preserved fortress with canons, and lovely if somewhat crowded beaches.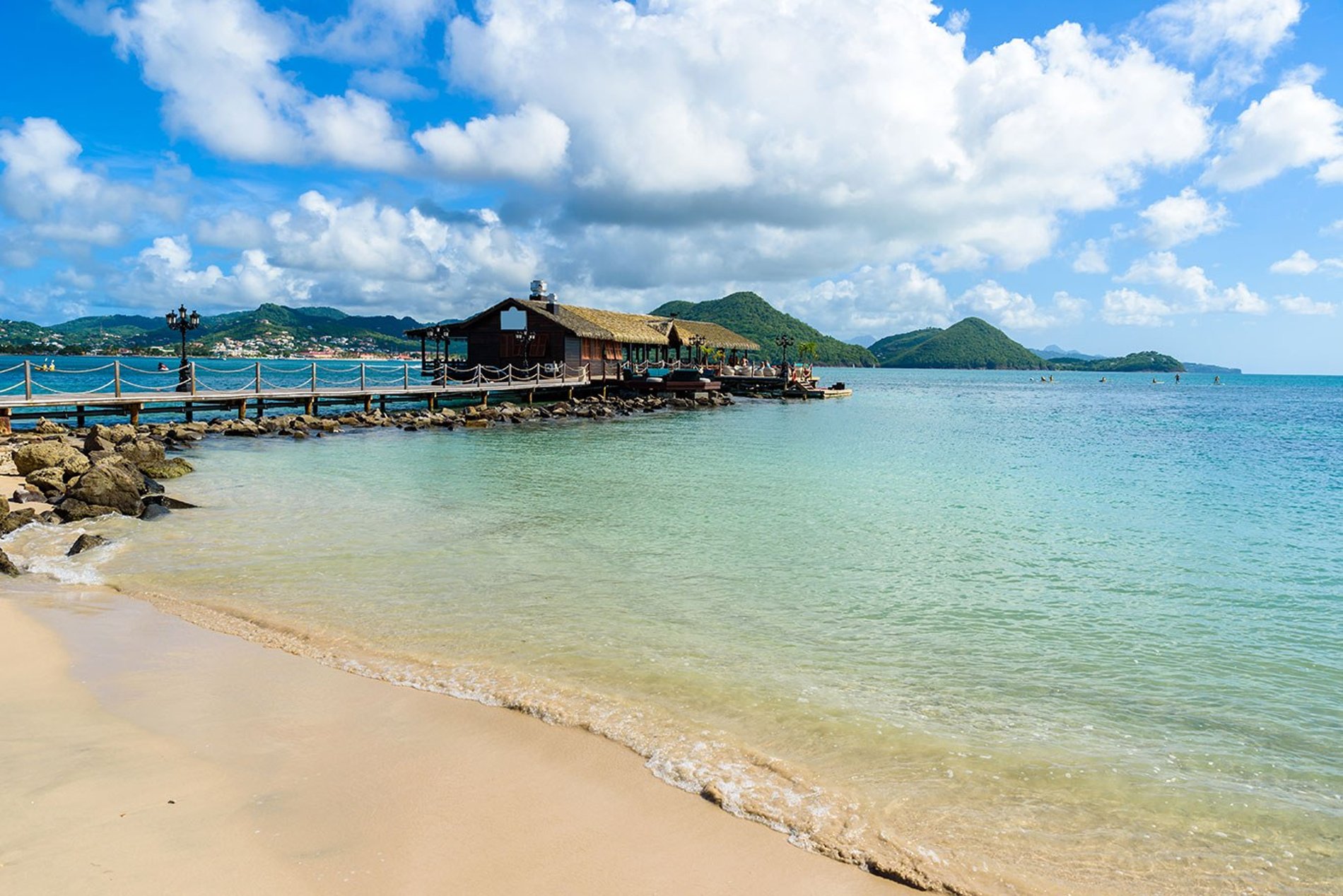 Rodney Bay
As the island's best-known resort, Rodney Bay offers something for everyone. The bay itself stretches from Pigeon Island in the north for five kilometres towards Castries, lined with luxury hotels, a large marina but also the village of Gros Islet. The town has a concentration of coffee houses, international restaurants, bars and nightclubs with Bay Walk Mall and JQ Mall within walking distance of each other for all your shopping needs while on a St Lucia cruise. The marina is also a popular spot for drinks and dining, but if you're looking for a lively night out the village heats up on Friday evenings when it hosts the Friday Night Jump Up. The street party encourages everyone to get involved and is a great place to try authentic St Lucian food and dance in the streets with the locals.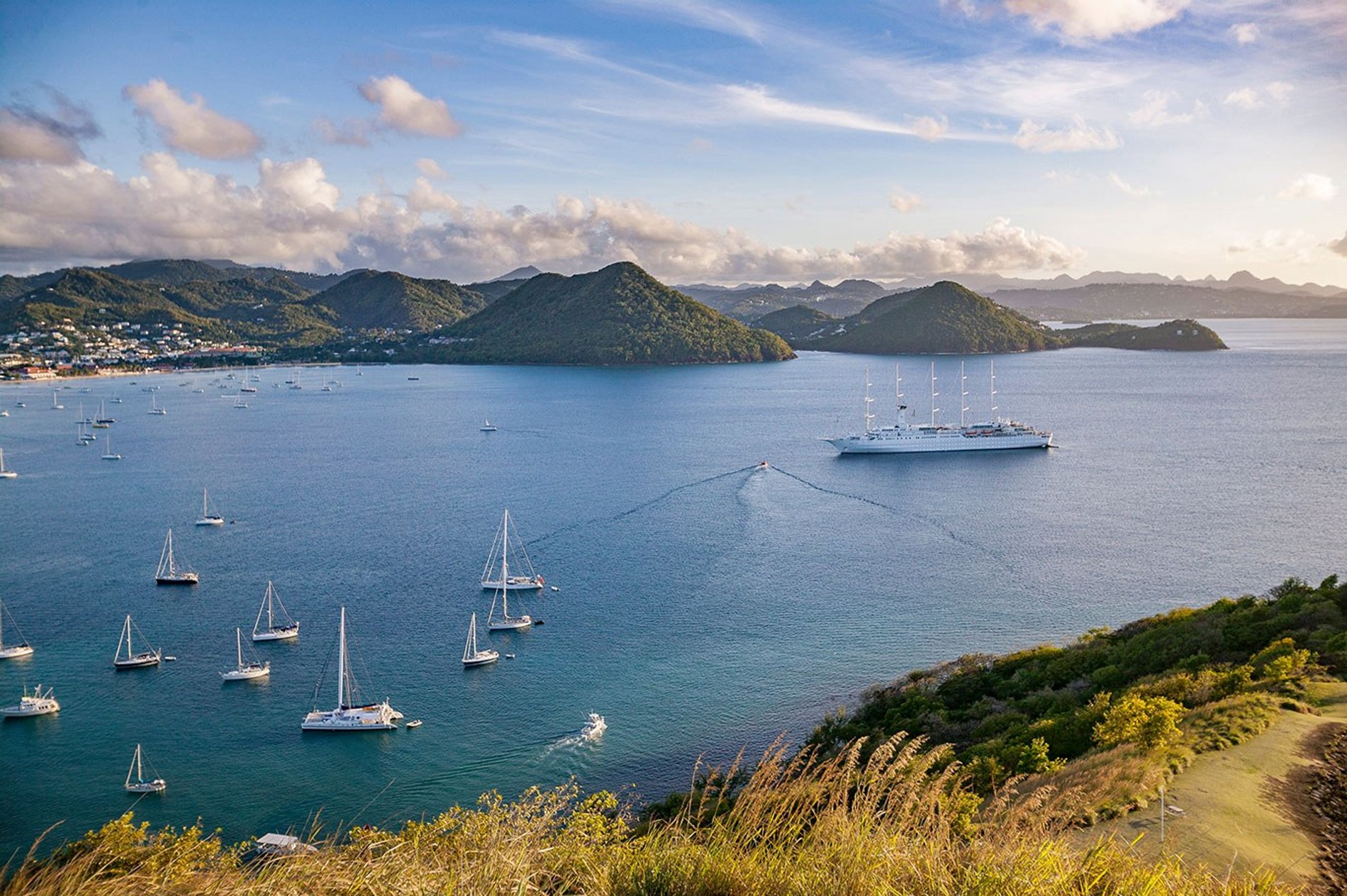 Iconic ports
St Lucia cruises: Best things to do on a St Lucia cruise
Bath time
Melt away your cares in the town of Soufrière, home to the drive-in volcano and Sulphur Springs, known for its medicinal waters since the 1600s. Soak in natural thermal pools at the bottom of the bubbling craters and zen out while indulging in a therapeutic mineral mud bath. One piece of advice, make sure to hold your nose – the whole place reeks of rotten eggs.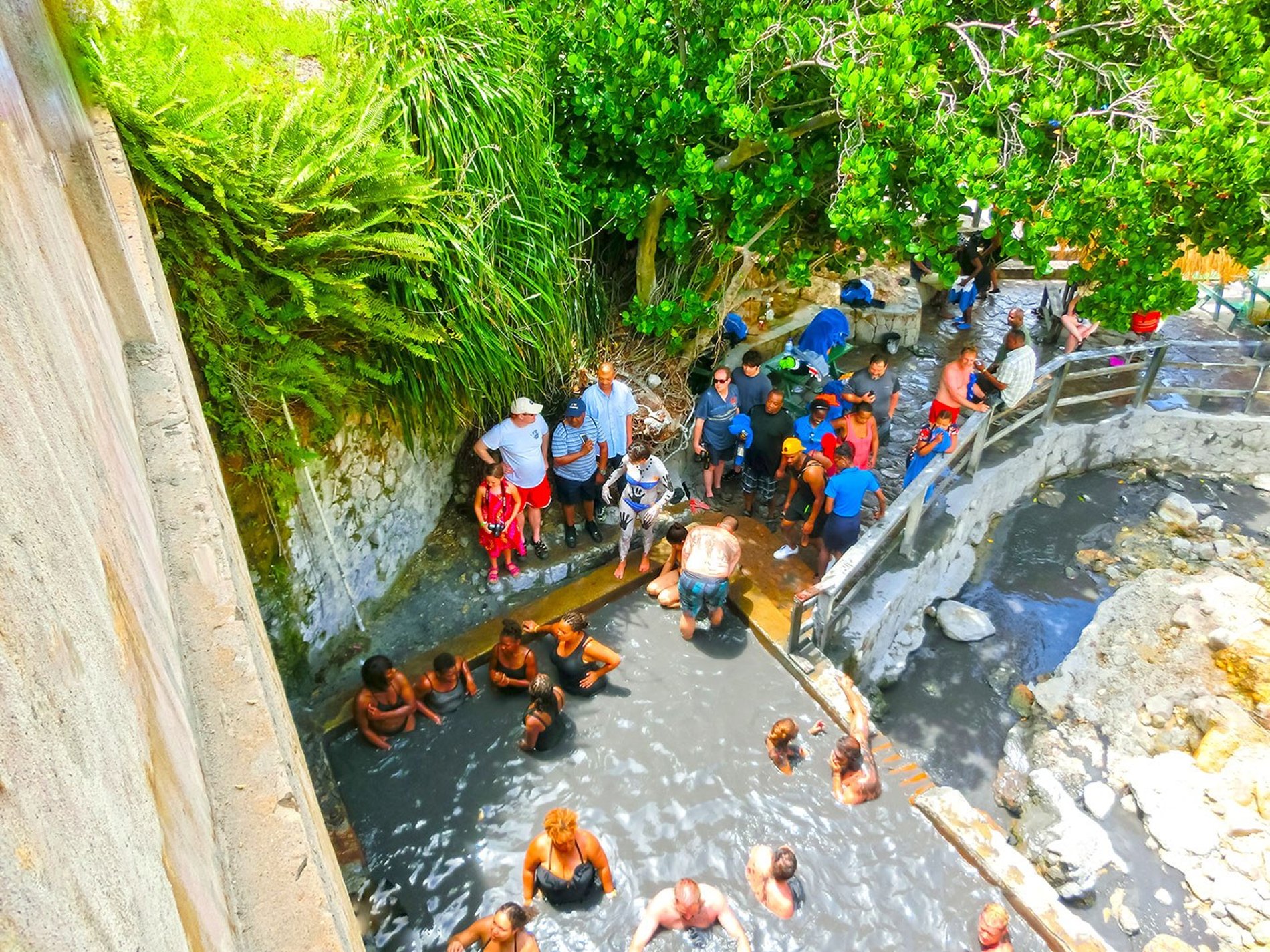 Indulge yourself
What to eat in St Lucia? The Creole cuisine shows off the local fish, fruits and vegetables. Traditional flavours are a unique blend of West African, British, French and East Indian influences. Don't miss 'coal pot', a local staple where dishes are cooked in a clay basin over coals and do try the locally-brewed Piton beer, a tasty light lager.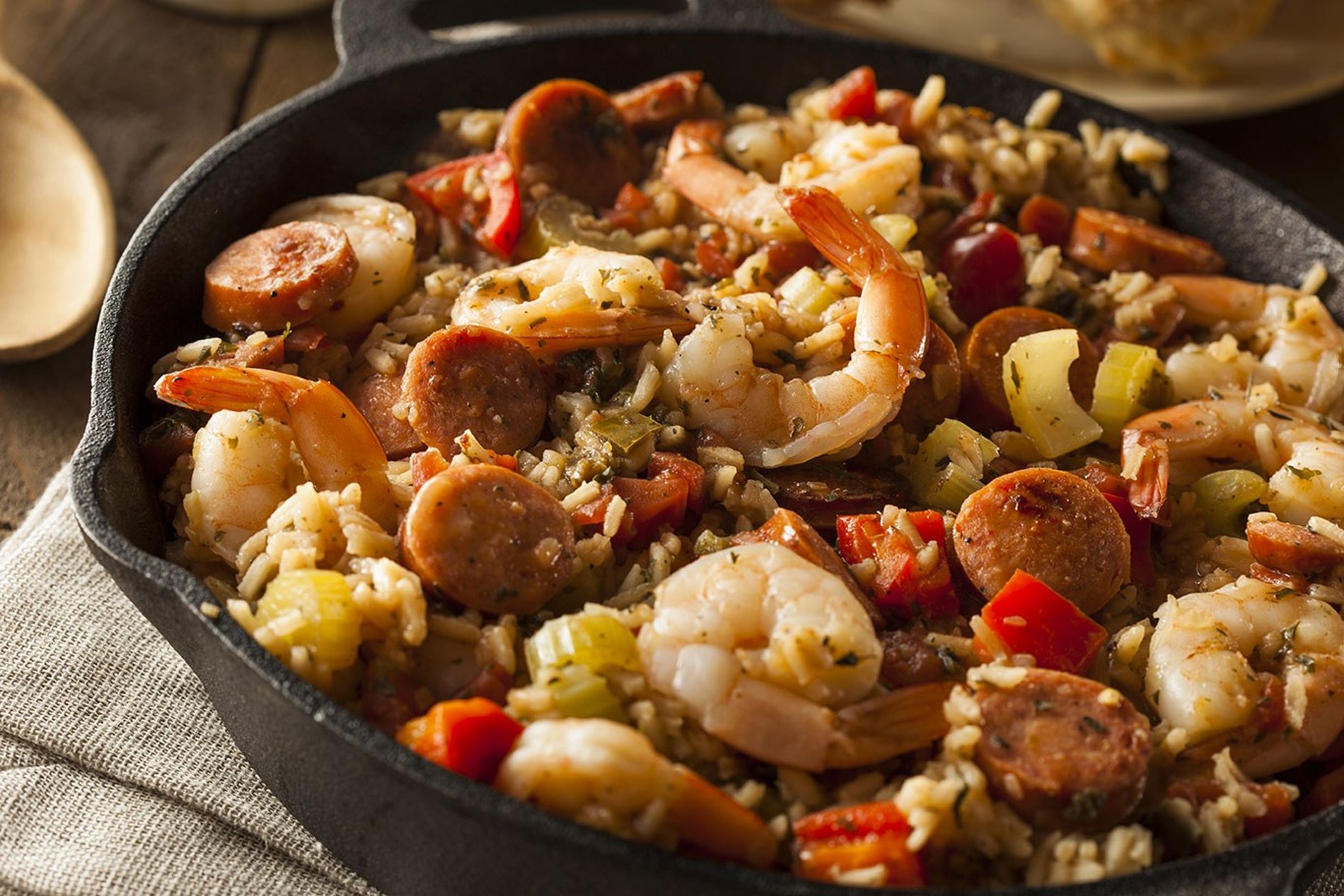 Sun soaking
Despite the island's volcanic origins, the sand on its beaches is golden. Anse Piton is a contender for the best in the entire Caribbean. The reef is also close to the surface so ideal for snorkelling. Expect to see sinister trumpetfish hoping to ambush tiddlers, shoals of little squid, slippery moray eels lurking within the coral, gormless looking parrotfish, and scores of curious needlefish. There are more gorgeous beaches along the west coast, such as Anse and Anse Cochon. Even further north, Marigot Bay is a picturesque natural harbour that attracts posh yachts and has a small isthmus of sand, while mile-long Reduit Beach, beside the tourist town of Rodney Bay, is the biggest, and most popular, on the whole island.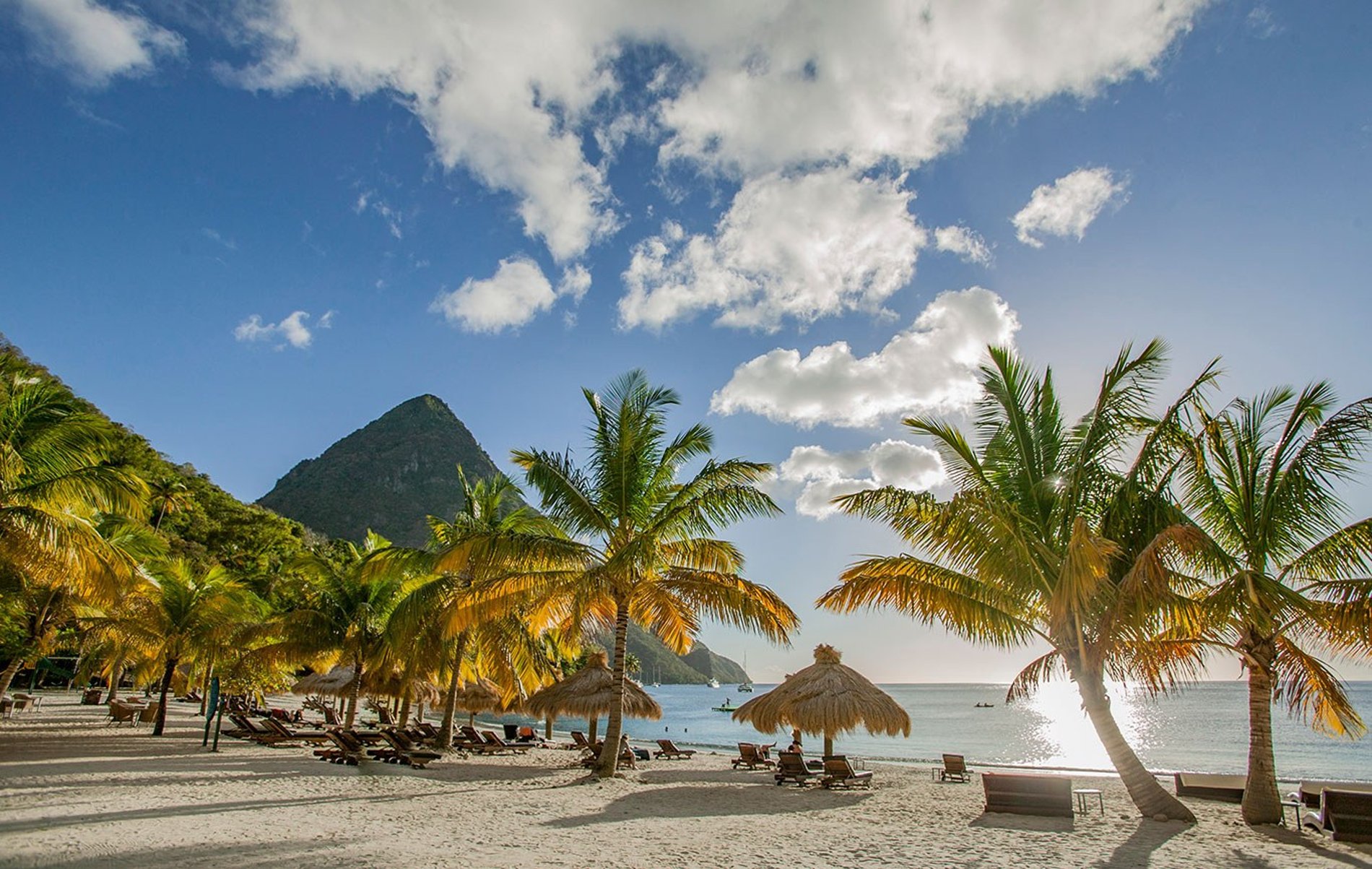 Rainforest strolls
For those who want more than a tan from their cruise holiday, St Lucia couldn't be better. Around 77 per cent of it is covered in forest, so escape the beach and start exploring. Quick and easy options include the Tet Paul Nature Trail, close to the base of Gros Piton, and the well-maintained Diamond Falls Botanical Gardens, on the outskirts of Soufriere. For something more challenging, venture to the interior. Guided hikes from the Millet Bird Sanctuary, in the centre of the island, and the Edmund Forest Reserve, a little further south, offer the chance to spot dozens of the country's 186 feathered species, including the rare St Lucia parrot and a clutch of tiny hummingbirds, with idyllic waterfalls, beautiful orchids, giant ferns and strangler figs providing the backdrop.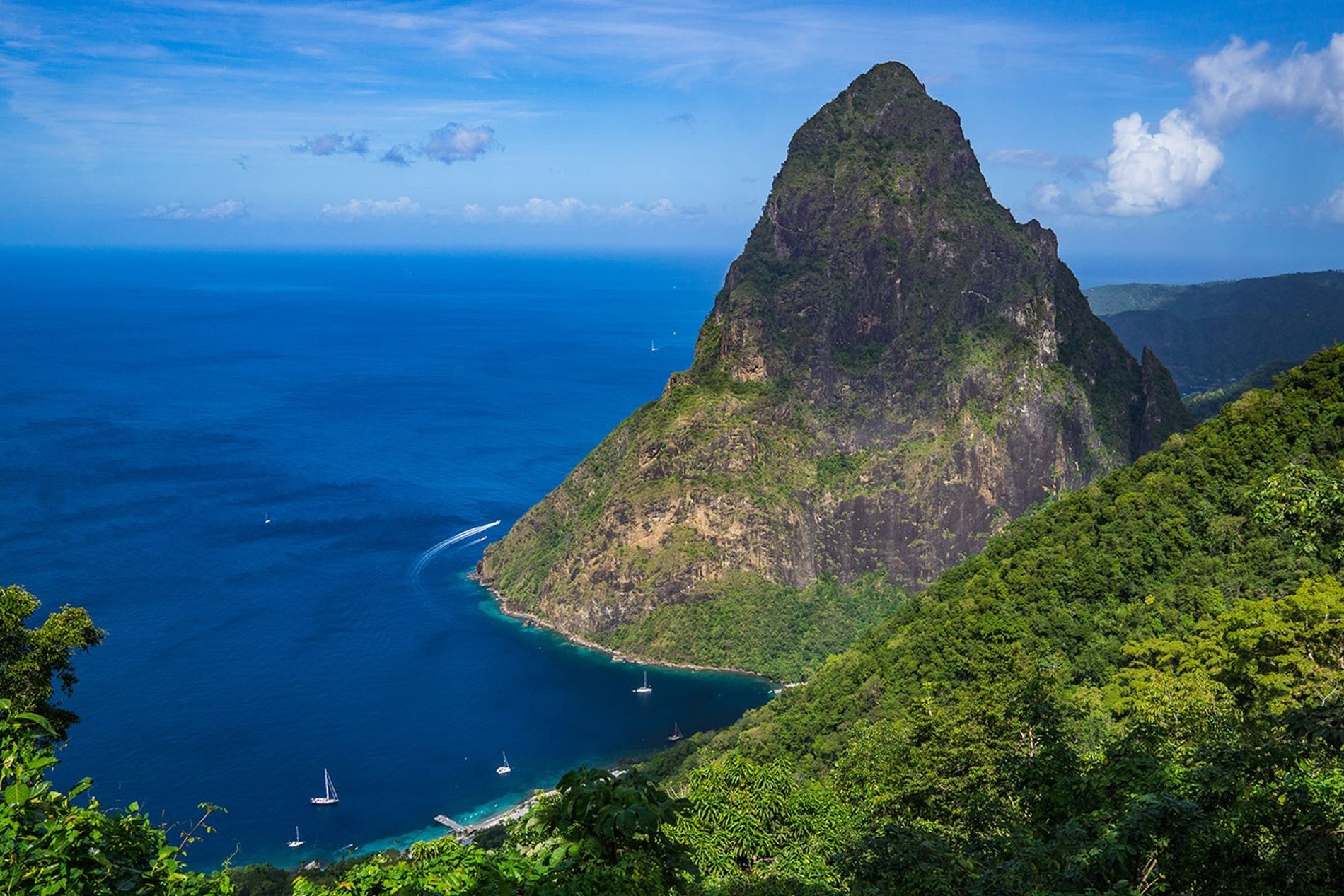 Chocolate heaven
Hotel Chocolat, Britain's poshest chocolatier, sources cocoa from its own plantation on the island, the Rabot Estate near Soufrière. Since 2011, it has been home to a 14-room hotel and restaurant, Boucan, where, unsurprisingly, chocolate features heavily on the menu. Along your St Lucia cruise, sign up for one of its three-hour 'bean to bar' tours to learn all about cocoa production, pick and taste fresh pods, graft your own plant, and then smash dried beans to make your very own chocolate bar.