Search for your ideal Cruise
Ocean Cruising in Bangkok
Bangkok hits your senses harder than extra chillies on a bowl of Som Tam. Few cities in the world so effortlessly intertwine the old and new, with centuries-old Buddhist temples and creaky tuk-tuk rickshaws found alongside glistening high rises and shiny rooftop bars – there's no cultural feast like it. Arriving at this buzzy city on a cruise ship is perfect for those who want to experience all it has to offer without holidaying there and the city features two cruise ports. Most ships will dock at the port of Laem Chabang, around an hour and a half transfer from the city, but smaller vessels can dock at Klong Toey on the Chao Phraya River, just a 30-minute drive away. So, in this surprisingly big city, what should you see? Don't miss the Grand Palace and ornate Wat Arun, haggle over local leather goods at super mall MBK, soak up one of the city's many floating markets, and, when you've worked up an appetite, head to the bustling stalls of Nang Loeng Market and feast on Tom Yum soup, pad thai and a myriad of mouth-watering curries. Then before you head back to port, make sure you visit one of the city's luxurious rooftop bars such as Sky Bar or Vertigo, where the gleaming heady metropolis seems almost peaceful.
What to see and do
Grand Palace
The official residence of the Thai monarchy until 1925, the Grand Palace is an awe-inspiring complex of royal and religious buildings and a must-see destination for visitors. Visit the ornate throne rooms, ceremonial halls that are still used today, and feel the wealth and power of the ancient Kingdom of Siam. The Queen Sirikit Museum of Textiles and Temple of the Emerald Buddha (both on site) should not be missed.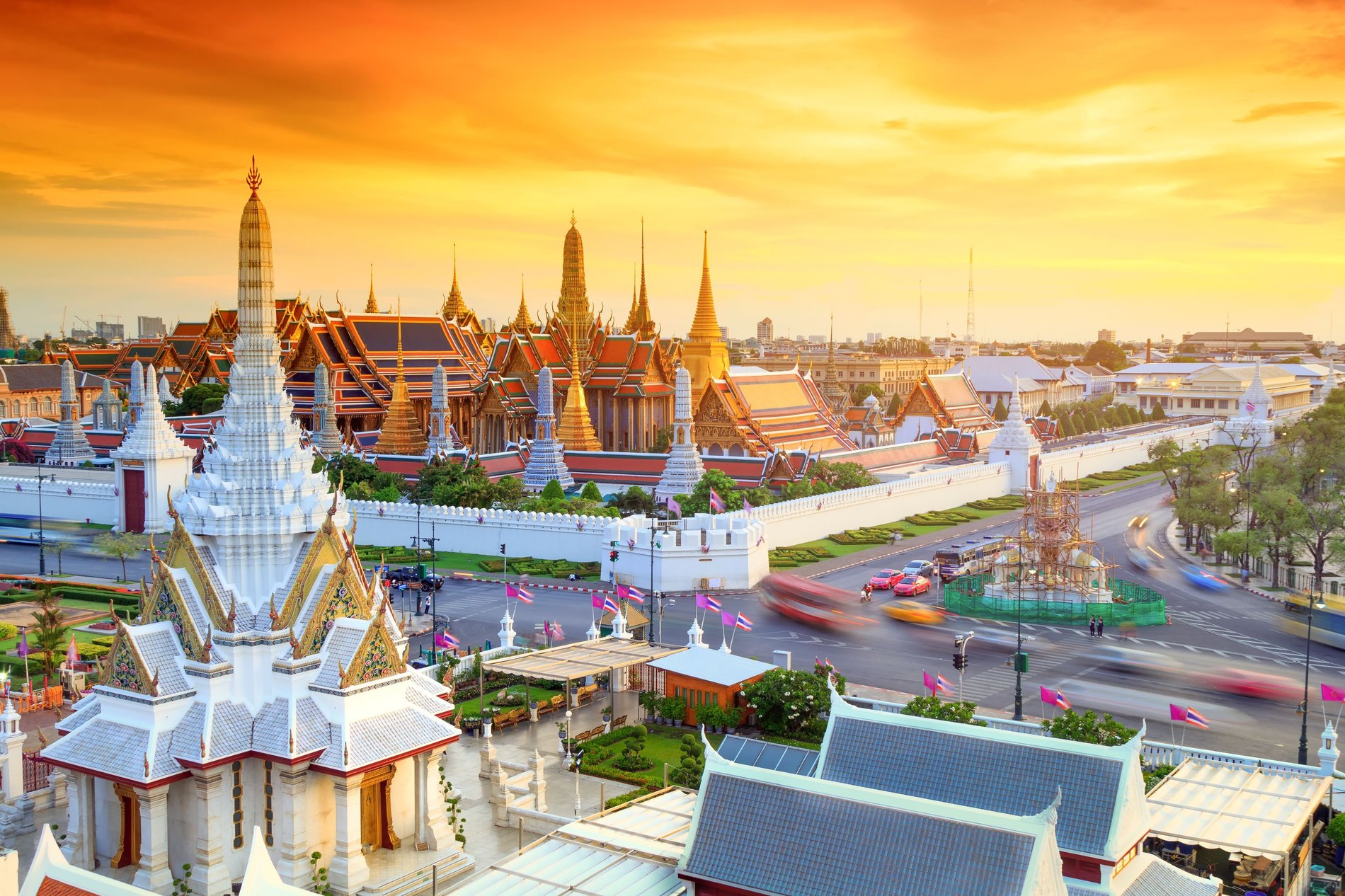 Jim Thompson Silk House
American expat Jim Thompson rejuvenated the Thai silk industry in the 1950s before mysteriously vanishing while hiking in the Malaysian Highlands during the 1960s. His body was never found, but his beautiful teak house still stands proudly in the Silom neighbourhood, where visitors can learn about his fascinating life along with viewing an eclectic array of Asian art and, of course, silk ware.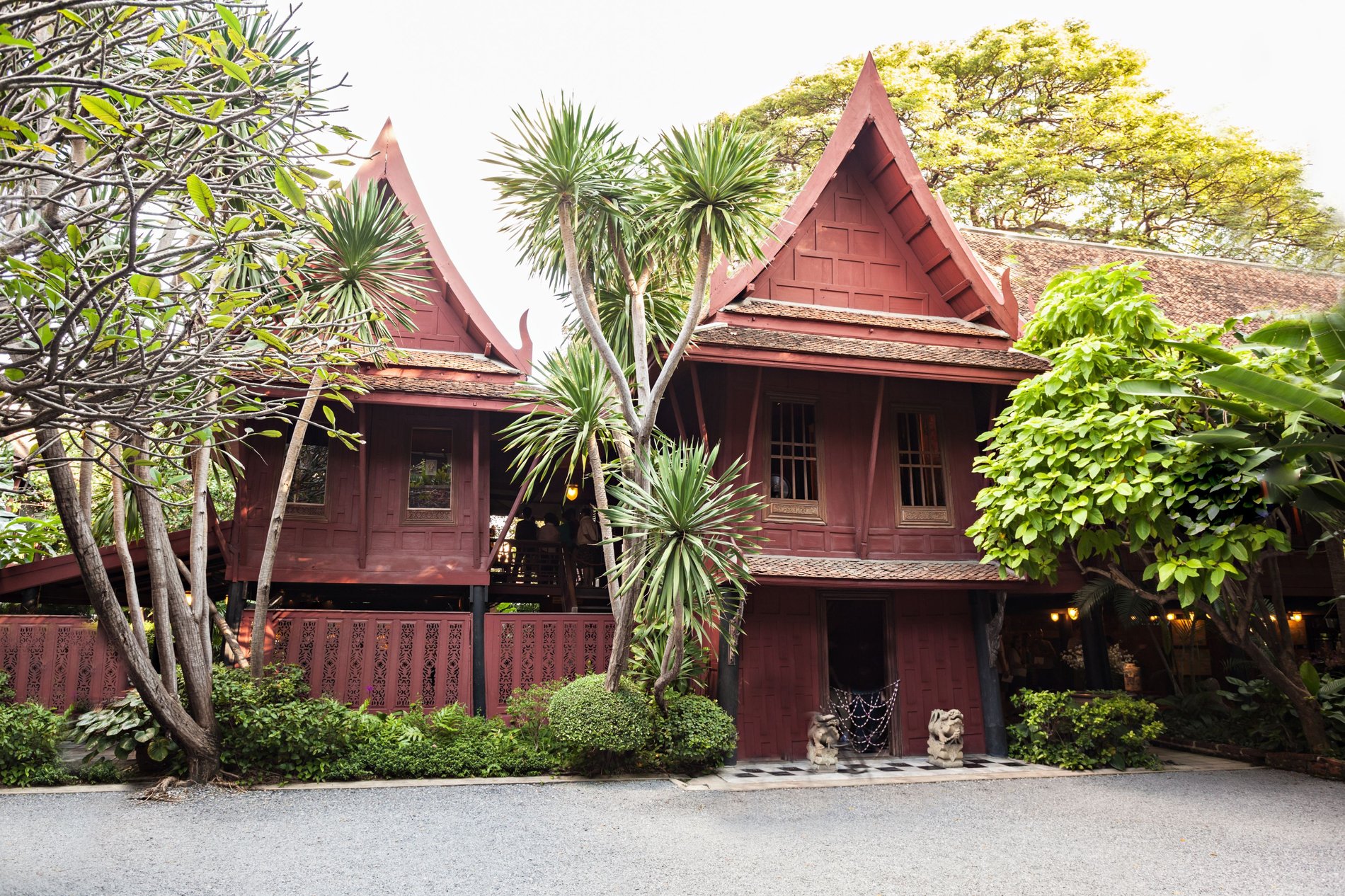 Taling Chan Floating Market
Experience one of Bangkok's iconic floating markets without venturing too far from the city, with Taling being small enough to make your way around without a tour guide. Feast on salt-crusted grilled fish, browse the quirky handmade decorations and finish off with a Thai foot massage, which will set you back the bargain price of 100 baht (£2.50).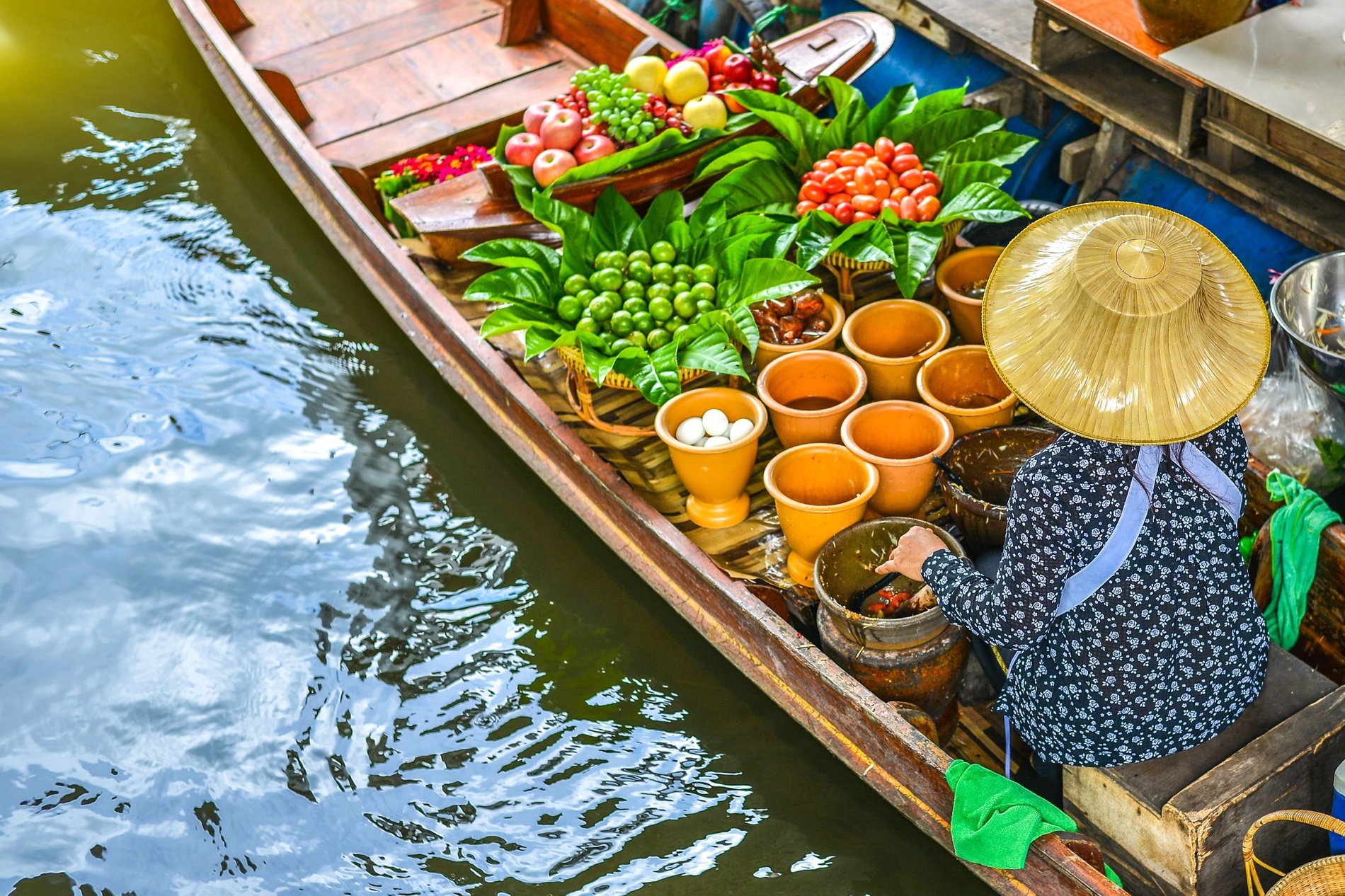 Wat Pho
No trip to Bangkok is complete without a visit to Bangkok's oldest and largest temple complex – home to the magnificent Reclining Buddha – a gleaming gold, 46-metre sculpture. Weave your way around the temple's gardens, courtyards and chapels before taking a Thai massage class – this is where the practice was invented so you'll be in expert hands.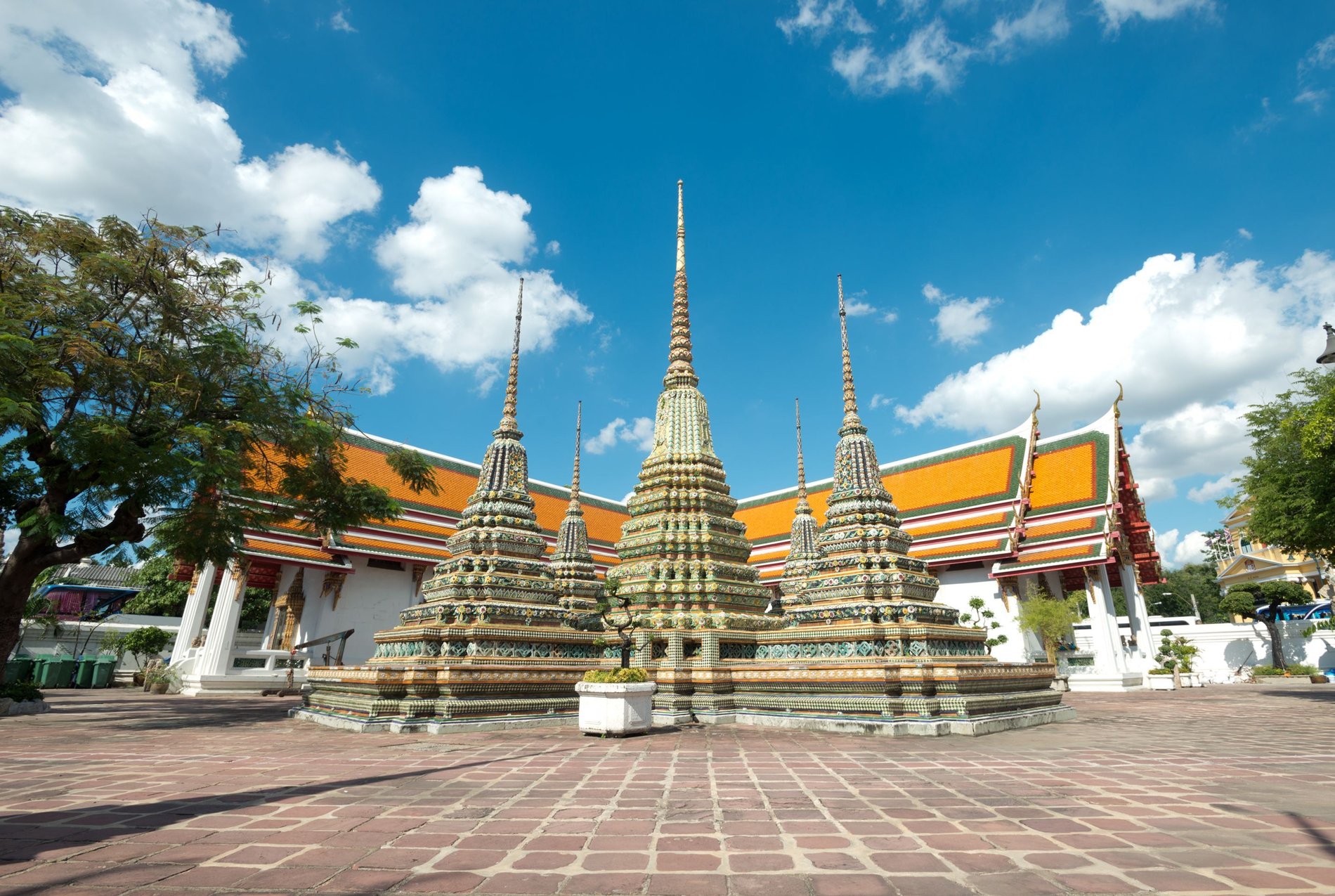 Erawan Museum
Hop on a sky train and make your way to the Erwan museum, where a vast three-headed elephant sculpture stands on a pastel pink pedestal. Inside the elephant you'll find lots of Thai treasures and religious relics, so it's the perfect place to get some stellar holiday snaps.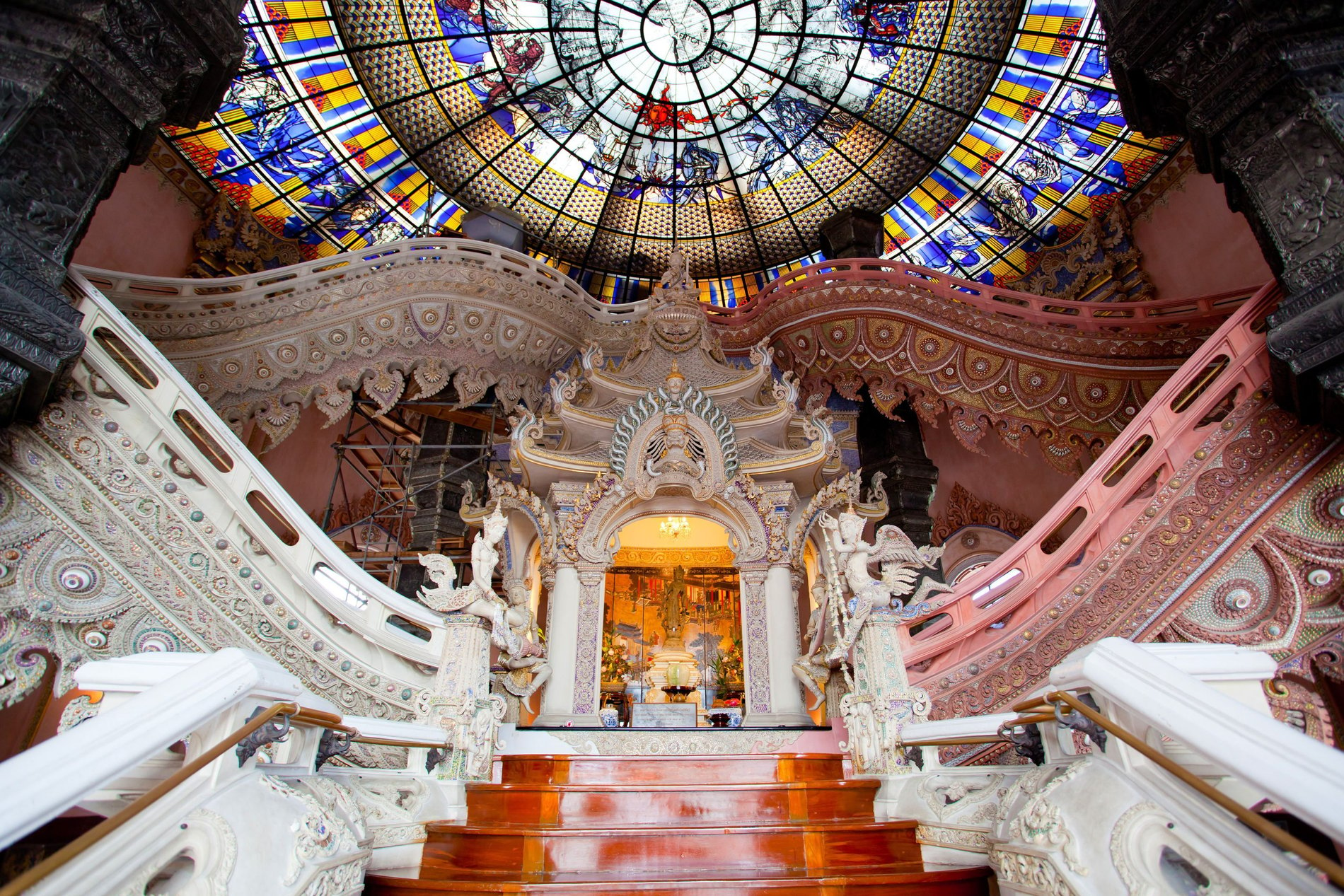 Rama IX Park
King Rama IX Park is the city's largest green space, home to botanical gardens, a large sparkling lake and exhibit-filled pavilions dedicated to the Thai royal family. Make sure to photograph the Ratchamangkhala Pavilion (almost spaceship-like) and the park's beautiful world-inspired gardens, which showcase the unique flora of Thailand ­­– over 40 species of waterlilies and lotuses – along with France, China and the Americas.
Vertigo Restaurant and Moon Bar
After a day of haggling and enjoying street food, head above the traffic, heat and concrete and enjoy a drink at one of Bangkok's highest rooftop venues, Vertigo. At 61 floors up, it's easy to understand the bar's name, sitting at the top of a converted hotel helipad and offering breathtaking views of the Chao Praya River, Grand Palace and a host of beautiful, illuminated temples.
Grab a bite
Hit the streets for Bangkok's best food, where your senses will be overwhelmed by wok fires, clangs of metals and unbelievable smells. Head to Michelin-starred Raan Jay Fai (order the crab omelette and drunken noodles), watch wok masters churn out piping hot, tongue tingling pad thai at Thai Thip or indulge in seafood at local haunt Baan Klang Nam.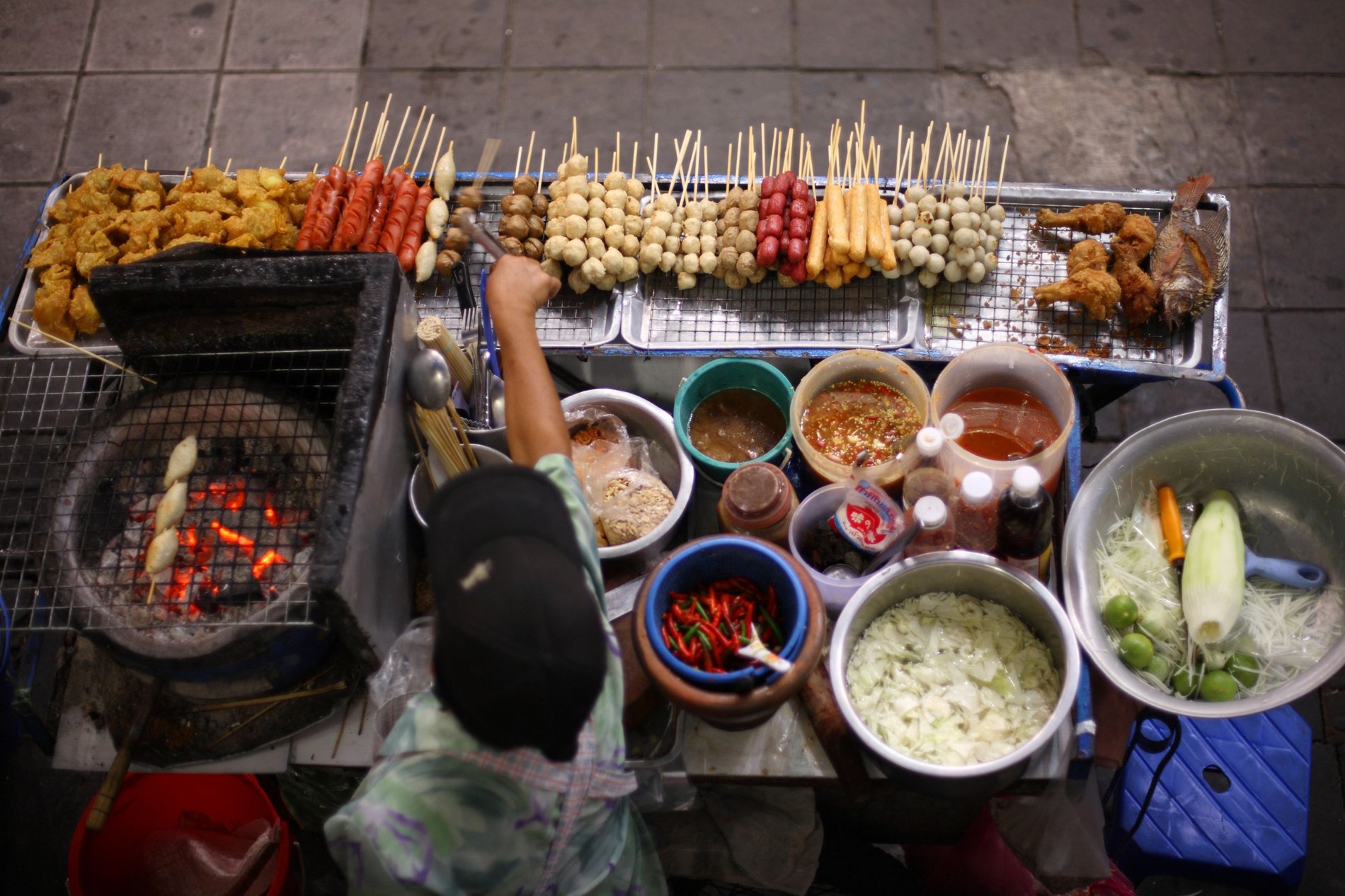 Why cruise here?
Home to approximately 10 million inhabitants, Thailand's largest metropolis is the highlight of any Southeast Asian cruise itinerary. The dazzling and exciting capital, often referred to as the City of Angels, is bursting with culture, history and flavour. Visit here to discover a world where old meets new, where ornate Thai temples contrast with soaring skyscrapers and trendy cocktail bars sit next to stalls of street-food vendors. Cultural highlights include the Bangkok National Museum, home to the country's largest collection of Thai artefacts; Wat Pho, where you'll find the 15-meter-tall, 46-meter-long, gold-leaf-covered statue of the Reclining Buddha; and the Temple of the Dawn. Major cruise lines including Royal Caribbean, Celebrity and Princess all sail to Bangkok as part of their Asia cruise itineraries.