Panama Canal Cruises
Forming the bridge between the subcontinents of North and South America, the cruising region of the Panama Canal holds some of the most spectacular travel destinations of Central America. Easily accessible and enticing to travellers, in few other regions can cruisers find themselves sloth-spotting in the dense rainforests of Costa Rica one day and climbing the volcanic peaks of Nicaragua the next. Located in close proximity to the Equator, the region's climate is generally tropical and humid, although it varies slightly between countries. A cruise through the Panama Canal is a once in a lifetime experience not to be missed.
The Canal itself is a brilliant 82-kilometre manmade waterway that links the Atlantic Ocean with the Pacific Ocean. It provides a handy shortcut for cruise ships that wish to make their way from Panama's Colón province to the humming metropolis of Panama City. The canal is made up of three sets of locks: Miraflores and Pedro Miguel on the Pacific side and Gatún on the Atlantic. The great Gatún Lake, also artificial and full to the brim with freshwater, lies to the south of Colón and forms a major part of the Panama Canal.
Why cruise Panama Canal
If you're looking to immerse yourself in some of the most biodiverse countries in the world or surround yourself with vibrant culture, stunning scenery and exotic foods, look no further than the Panama Canal. Cruising the Panama Canal allows visitors to marvel at the unspoilt scenery of an array of countries, each with their own distinct character and vivid history. The principal cruise lines also offer cruisers the unique opportunity to combine the west and east coasts of Central and South America, connected by the impressive Panama Canal itself.
Whether wandering the old colonial towns of Guatemala or lounging on white, sandy beaches of Aruba is more your vibe, a Panama Canal cruise truly has something for everyone. Cruise lines loop around the region, calling at countries such as Panama, Colombia, Mexico, Nicaragua, Aruba, Guatemala and Costa Rica. Cruise ships are also able to pass through the Panama Canal itself, giving travellers the opportunity to take in one of the world's most extraordinary architectural accomplishments. Princess Cruise, Royal Caribbean, Norwegian Cruise Line, Carnival Cruise Line, Celebrity Cruises and Iglu Cruise all operate in this region.

Find your ideal Panama Canal cruise
Panama Canal cruises: Top cruising countries around the Panama Canal
Panama
Funky Panama is one of Central America's coolest countries to be seen on a Panama Canal cruise. Rough and ready Panama City has a distinctly cosmopolitan vibe. Skyscrapers punctured the blue skies above the city, while nestled at their base is the retro, hippy town of Casco Viejo. The large Panama Canal is also one of the country's projects of national pride, as it has increased access around the area for cruise ships. Bordering biodiverse Costa Rica, Panama shares much of the wildlife possessed by its species-rich neighbour with its local residents including the brown-throated sloth, the blue-footed booby and the Panamanian night monkey.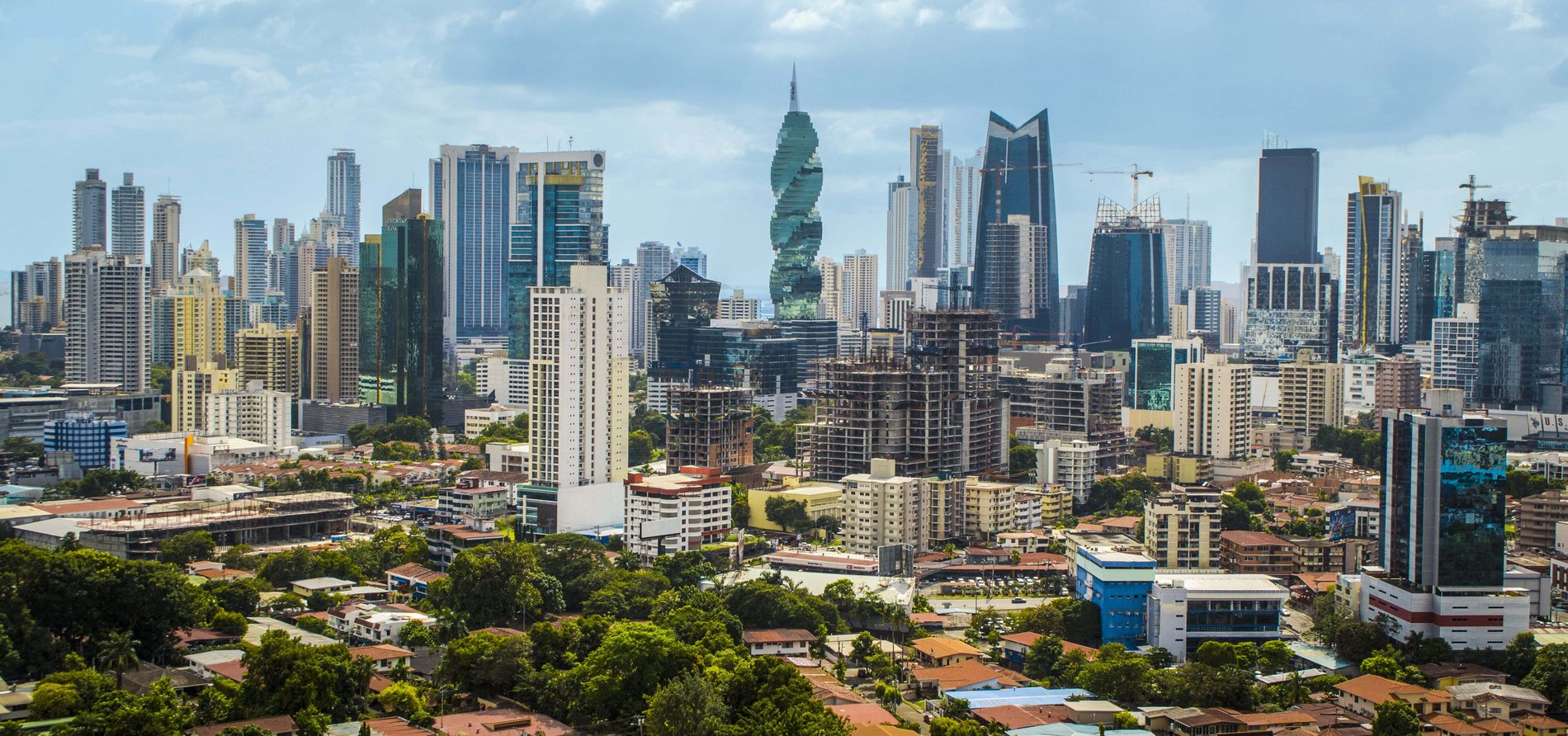 Colombia
Colombia has an ill-deserved reputation for being a dangerous country riddled with drug gangs and paramilitary groups. Although the country has struggled with crime and violence in the past, Colombia has come a long way with areas such as Cartagena, Bogotá and Médellin slowly transforming into trendy, attractive tourist destinations to be visited on a Panama Canal cruise. The grand capital city of Bogotá is the third highest in the world, affording it the nickname 'The Lady of the Shining Mountain'. Mexico's varying landscapes show off coffee-covered, dense green hilltops in areas such as Zona Cafetera, as well as snow-capped peaks and unique vegetation in the páramo, meaning high mountain plains. The immaculately maintained old city of Cartagena looks like an old-fashioned film set with its elegant streets that drip with antiquity, a must-see on a cruise through the Panama Canal.
Mexico
Stepping onto the shores of Mexico from a Panama Canal cruise is like entering another world of steaming jungles, feisty cities, exquisite landscapes and mouth-watering cuisine. Surrounded by the Pacific Ocean, the Gulf of Mexico and the Caribbean Sea, Mexico is an ideal location for cruising. The climate is so diverse that in some areas you will find swathes of tropical jungles, while in others there exist only dry deserts dotted with cactus. Oaxaca entices tourists with its bright upland light and its nearby mountain cloud forests, while Mexico City is the beating heart of the country's lively culture. If that weren't enough, Mexico is also home to some of the world's most exquisite archaeological sites, such as the Maya temples of Palenque and the mesmerising Pyramids of Teotihuacán. There's something for everyone in Mexico on a cruise through the Panama Canal.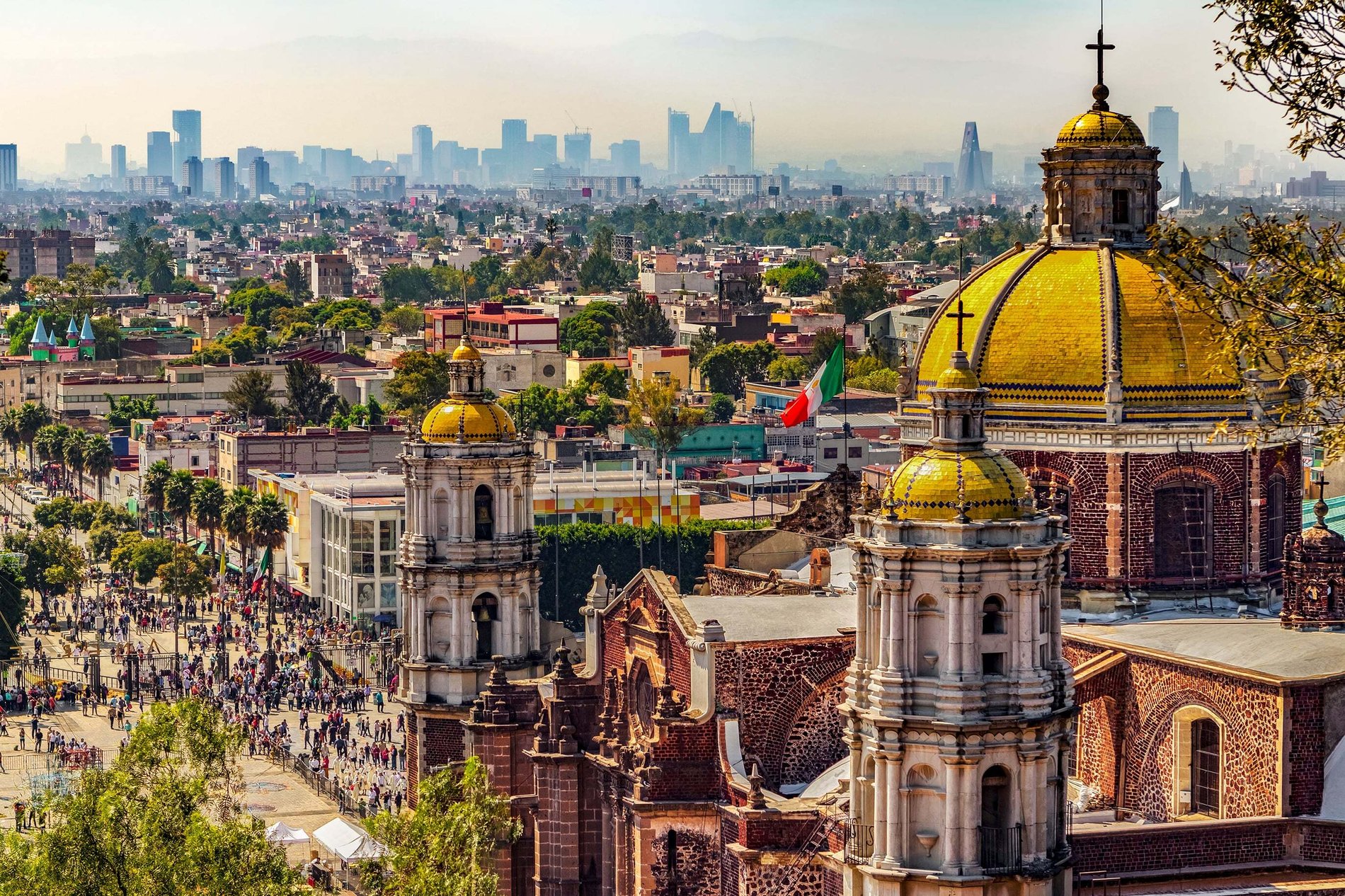 Nicaragua
Bordered by Costa Rica and Honduras, Nicaragua is teeming with gorgeous beaches, towering mountains and idyllic colonial towns. As one of the lesser developed countries in the region, much of Nicaragua's natural landscapes and forestry remain unspoiled. In the well-trodden areas of the country, travellers have the opportunity to dive into underwater caves, tiptoe along the craters of volcanoes and stroll through the meticulously preserved colonial towns of Granada and Léon. By venturing further away from the port of their Panama Canal cruise into the more remote areas, visitors will find that Nicaragua also has many hidden gems in the form of precious pre-Columbian ruins and sultry wetlands crawling with majestic wildlife.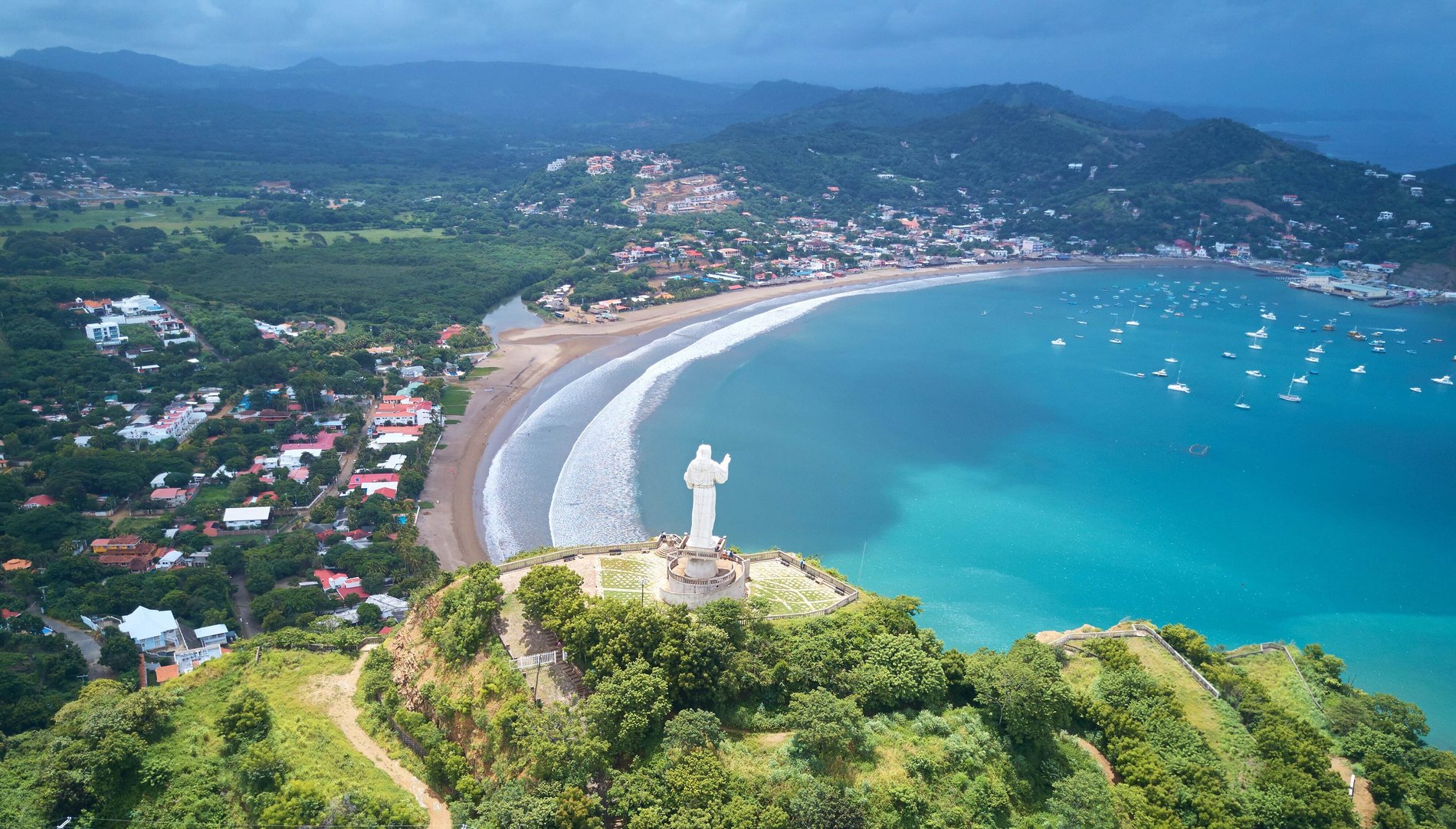 Aruba
Docking in Aruba, you'll find this fun-filled little island has a distinctly Caribbean feel to it in colour and sound. However, the country is still a constituent of the Kingdom of the Netherlands and therefore Dutch colonial influence is also reflected in its towns. Aruba is outlined by glamorous white beaches, where water sports such as windsurfing and kiteboarding are always on offer for travellers on Panama Canal cruises. For keen snorkelers, Aruba's crystal-clear waters are also home to scores of fabulous fish, as well as a shipwreck or two. Make sure to take part in these fun activities on your next cruise through the Panama Canal.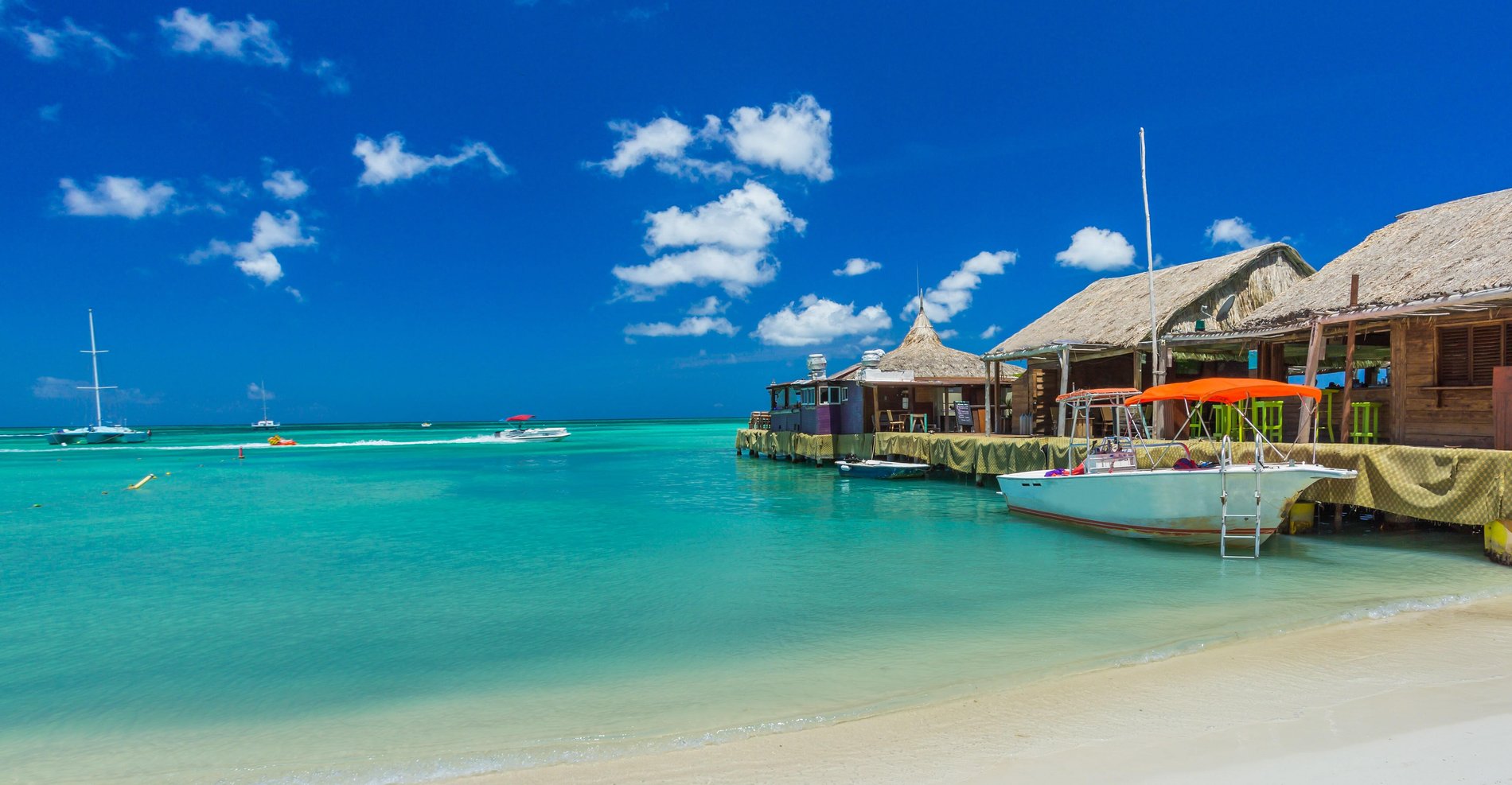 Guatemala
Guatemala's number one draw for travellers on cruises that go through the Panama Canal is the abundance of Mayan ruins and artefacts that can be found across the country. Its highlands are home to a number of Maya villages that still survive to this day, and historical monuments hold contemporary alters at which Guatemala's contemporary Mayans worship today. This is closely followed by the country's natural scenery. The Lago de Atitlán wows visitors with its many surrounding volcanoes, while the Río Dulce canyons leave an everlasting impression on passengers of Panama Canal cruises. As with much of this region, Guatemala's colonial past still persists in its architecture. Guatemala City is marked by its opulent cathedral, while European-style plazas are dotted around many towns.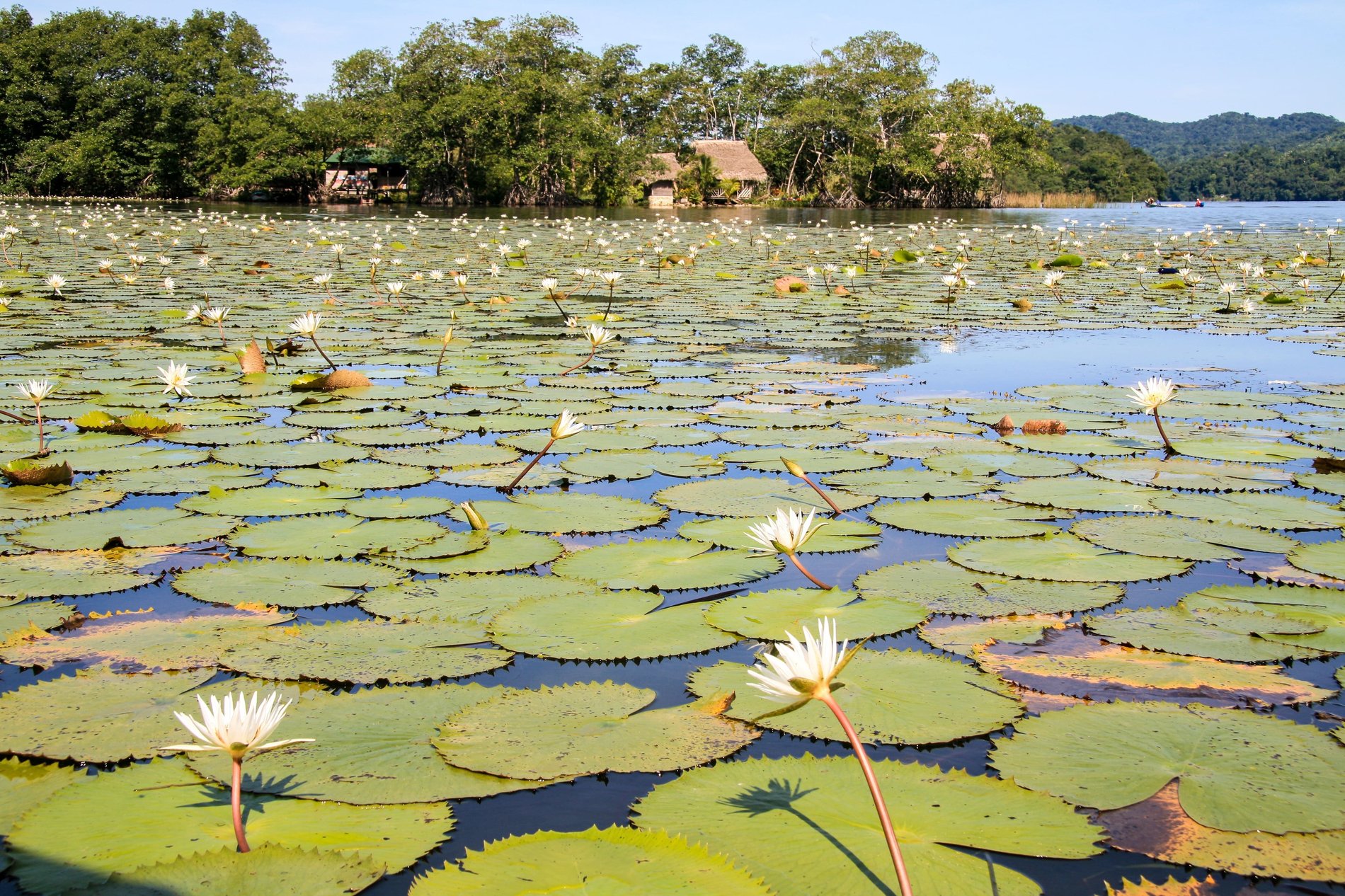 Costa Rica
The picturesque country of Costa Rica is bounded to the north by Nicaragua and the south by Panama. There is no other country that compares with Costa Rica when it comes to wildlife. The most biodiverse in the world, Costa Rica is home to over 500,000 species varying from land mammals such as the Baird's tapir to insects, birds and reptiles including leaf-cutter ants, bushmaster snakes and keel-billed toucans. Costa Rica is also home to the world's first sloth conservation sanctuary, where docile creatures are rescued and protected from endangerment. This is a great Panama Canal cruise destination for animal lovers.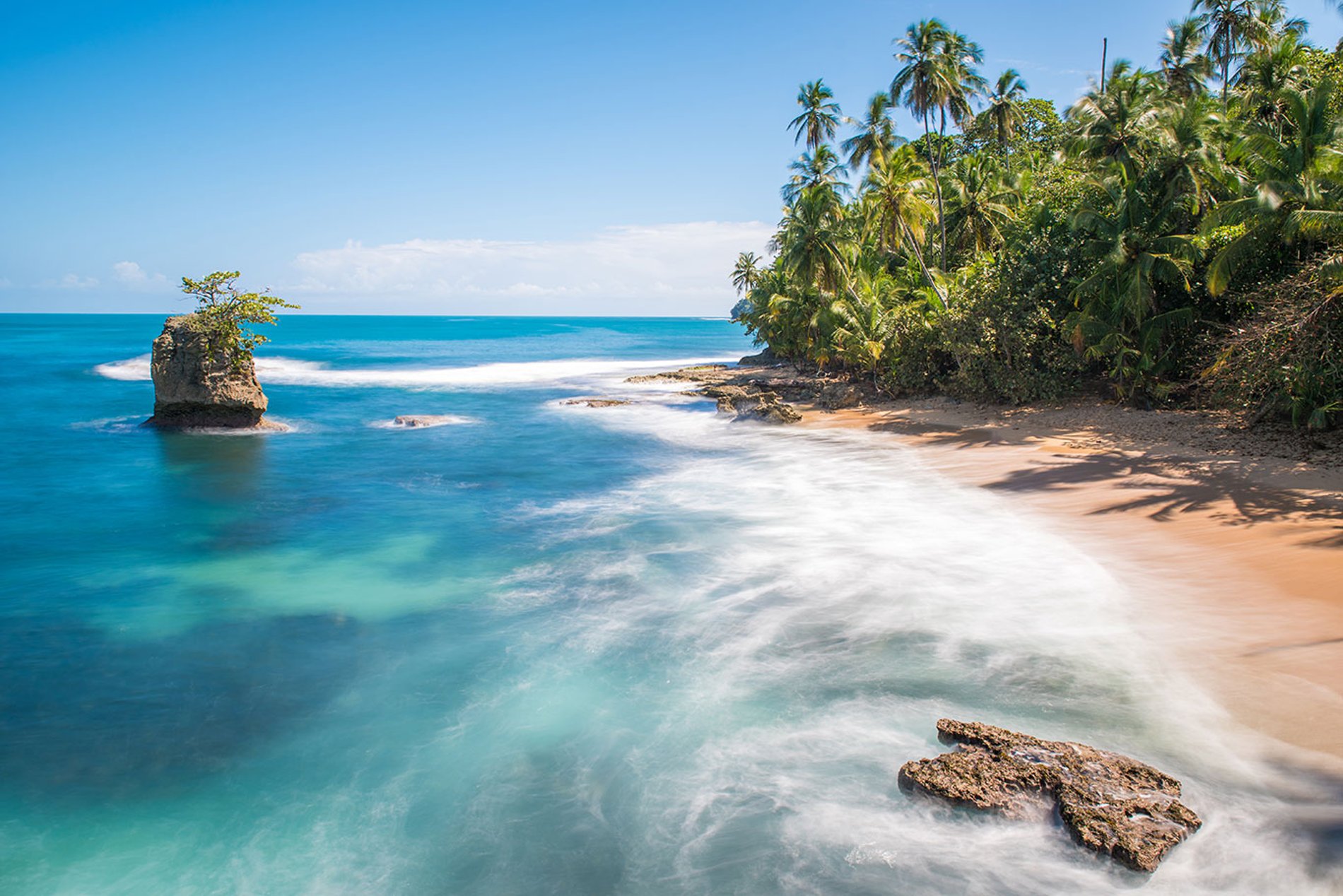 Iconic ports
Panama Canal cruises: Best cruising experiences around the Panama Canal
Experience wildlife like nowhere else
Both Costa Rica and Panama are overflowing with fabulous wildlife that you are unlikely to see anywhere else, so make sure to capitalize on your Panama Canal cruise. In Costa Rica, there are 200 species of mammal including spider monkeys, capuchins, jaguars, tapir and the famous Costa Rican sloth. There are a number of sanctuaries across Costa Rica, such as Tortuguero National Park and Manuel Antonio National Park, where you can spot a multitude of mammals, birds, insects and reptiles. Just across the border in Panama, you'll also find jaguars, pumas, ocelots, whales and sharks. The Summit Botanical Gardens and Zoo and Gatún Lake are just a couple of the hotspots where these exotic animals can be found on your cruise through the Panama Canal.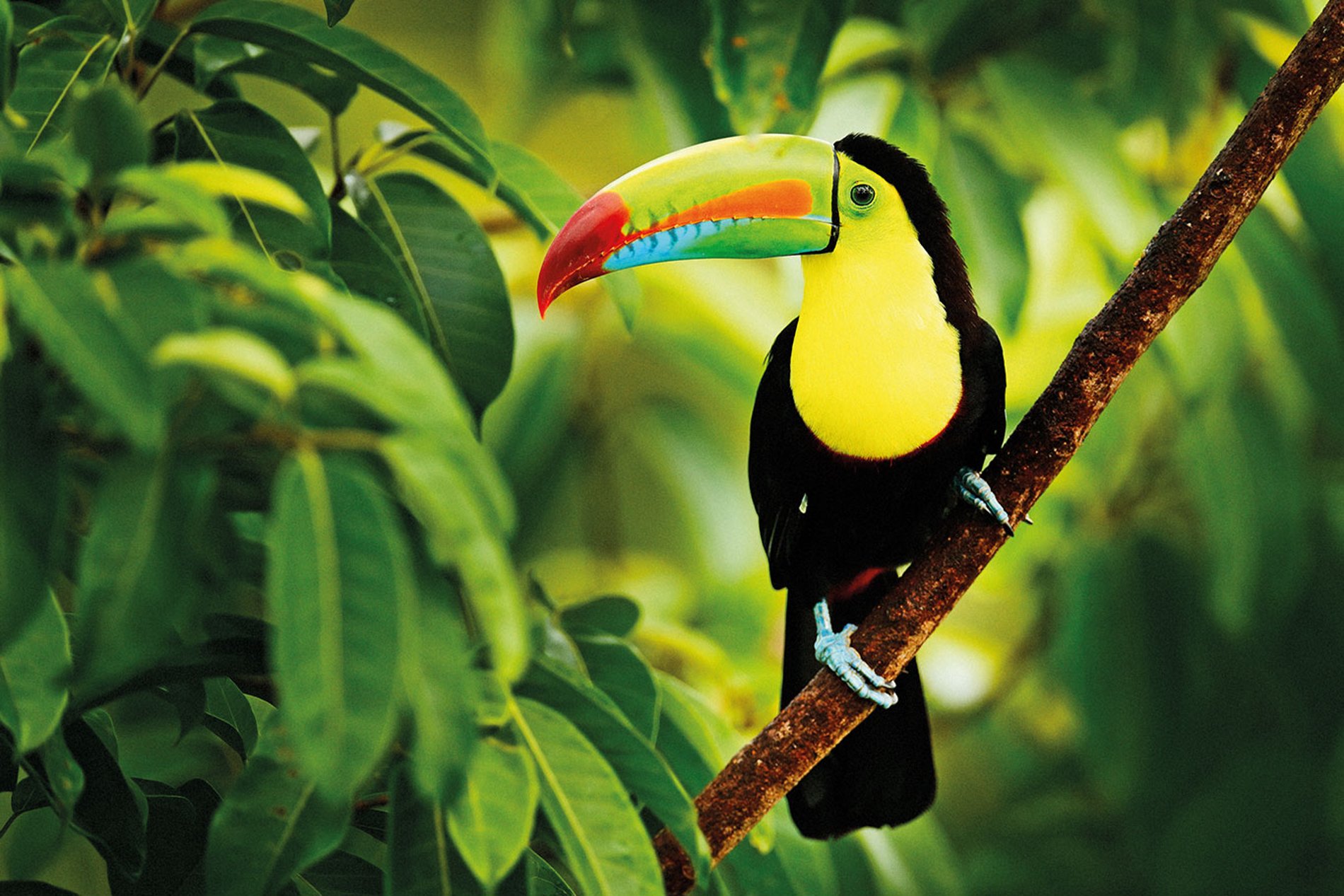 Visit different plantations
Many of the countries along the Panama Canal produce coffee, cocoa and different forms of alcohol on various plantations. Soconusco is the birthplace of some of the best chocolate in the world, while at Espiritu Santo in Costa Rica visitors can tour the 640-acre Arabica coffee plantation. Join an excursion from Puerto Corinto up to San Cristóbal Coffee Farm or make your way to the Rum Distillery of Flor de Cana to sample the local flavours of your favourite drinks. Aruba prides itself on its production of aloe and visitors from Panama Canal cruises are encouraged to go on Aloe Museum Factory Tours in Oranjestad.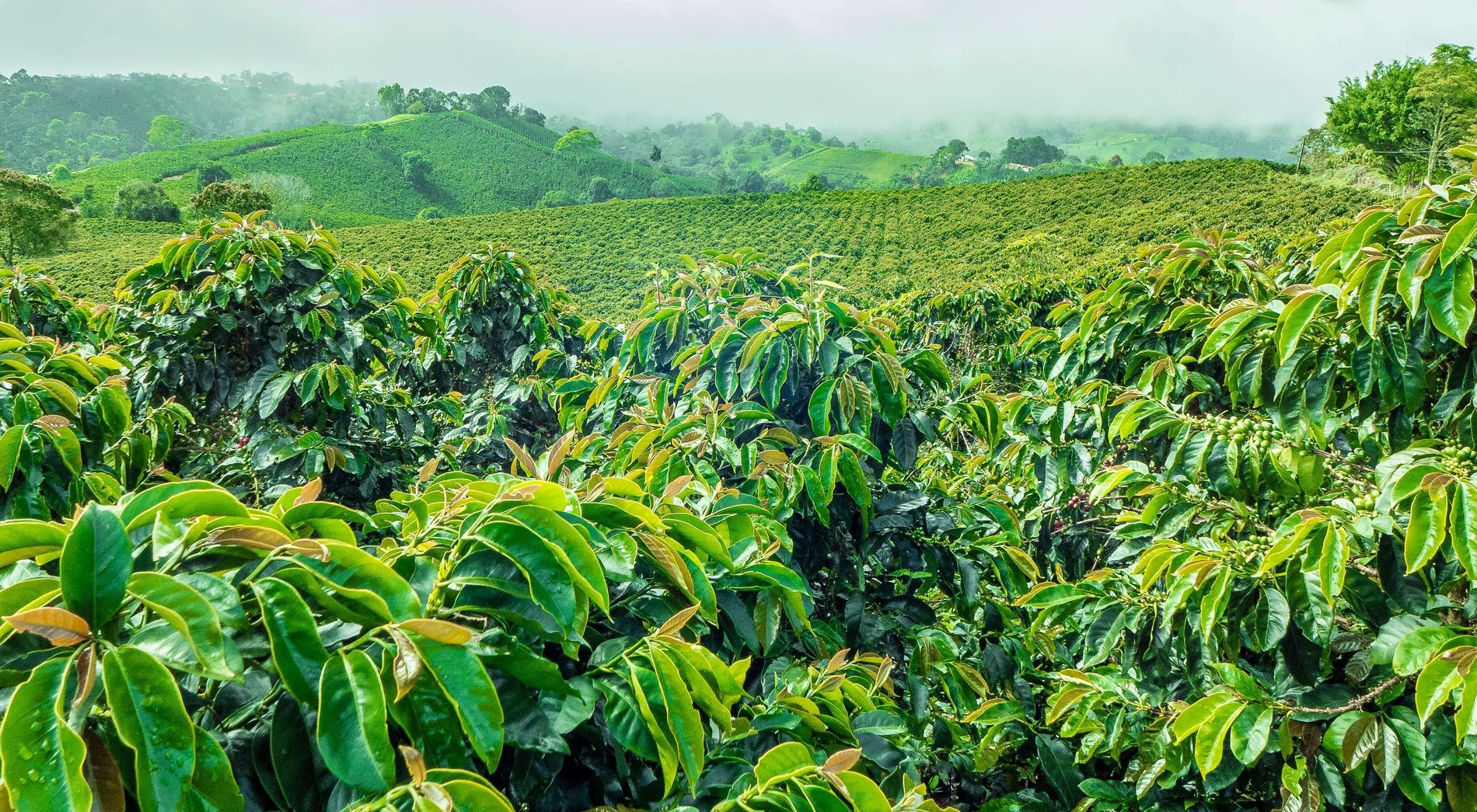 Eat like a local
From empanadas to guacamole, Central American cuisine is a rollercoaster for the tastebuds. Try Guatemala's tapada, a seafood soup served with green plantain slices or start your day of cruising the Panama Canal with the traditional Costa Rican breakfast of gallo pinto, a meal of rice and beans seasoned with different spices, coriander and onions. Also on the menu in Costa Rica is grilled fish, cornmeal and garlic wrapped in banana leaf (tamal) and tortillas. In Mexico, you'll find enchiladas, tacos and tamales, while in Panama you will be able to feast on Sancocho, a hearty chicken soup and Carimañolas, stuffed yuca fritters!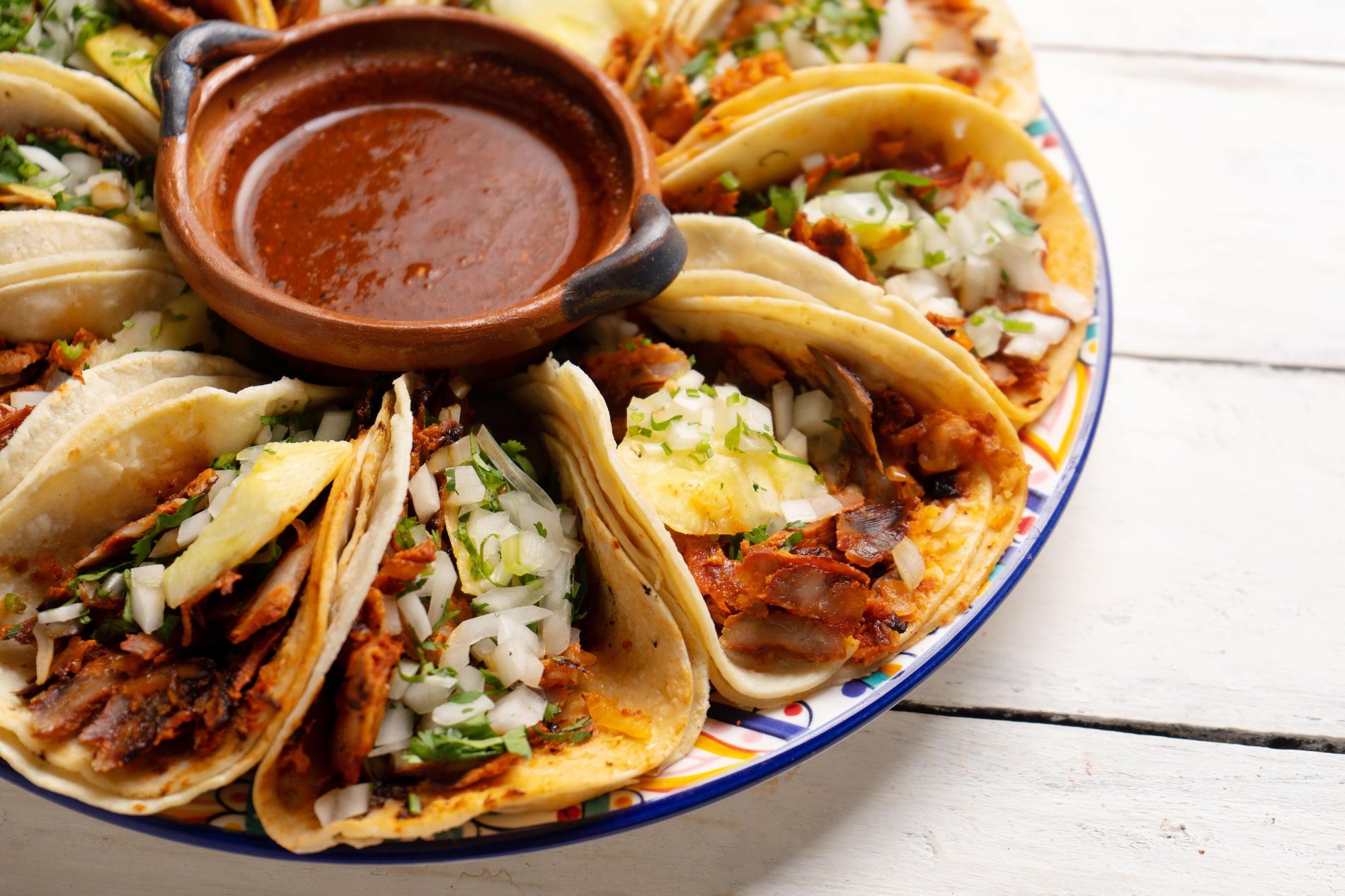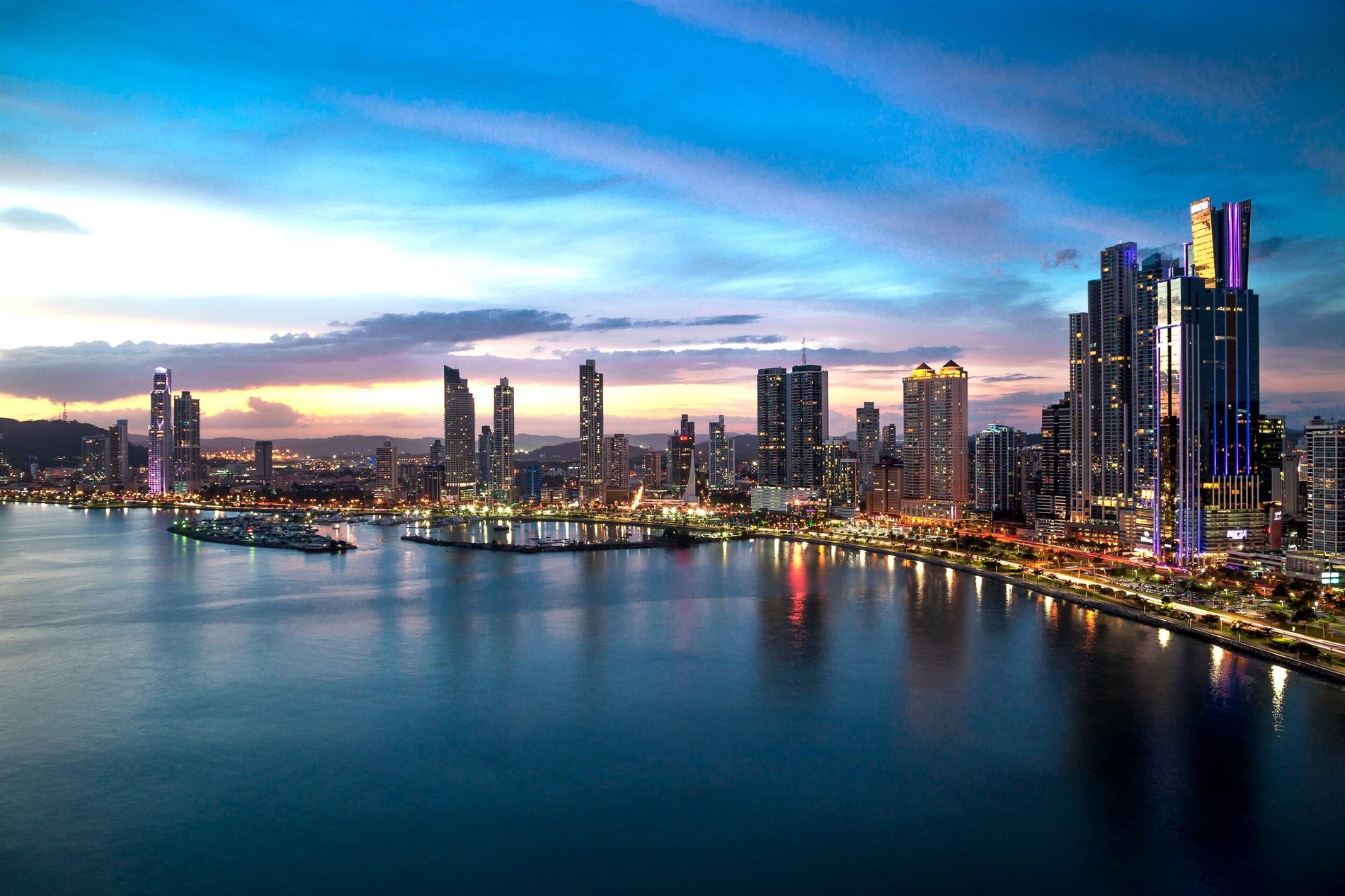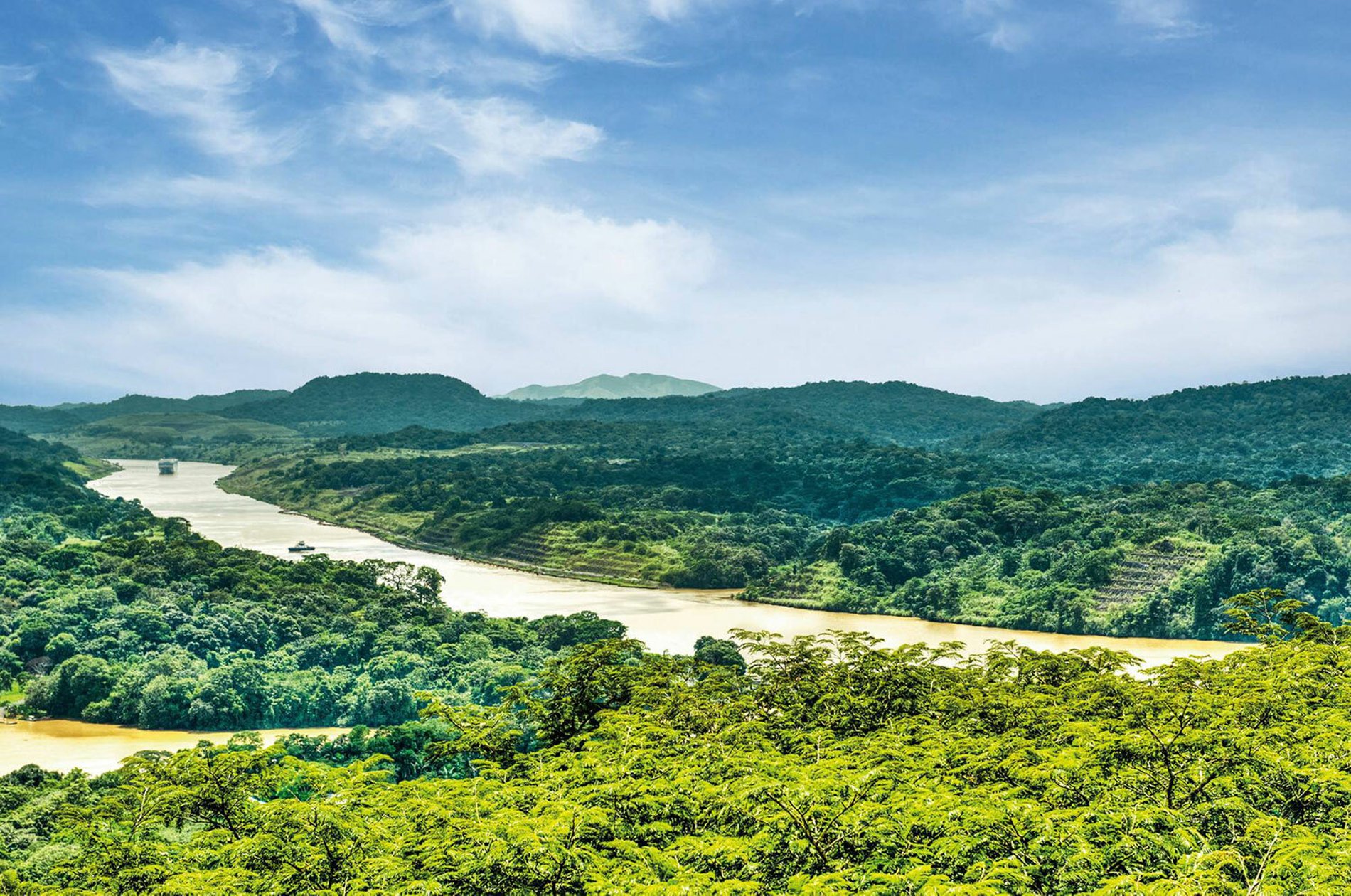 Pass through a beautiful and varied landscape when cruising through the Panama Canal. Credit: Shutterstock