Argentina Cruise Guides
Famed for football, tango and grilled meat, Argentina is the second-largest country in South America. It shares both the Southern Cone and the Andes mountain range with Chile and lays claim to fifteen continental zones, two maritime zones and the Antarctic region. There exists a vast network of national parks that cover the country, ranging from the icy Los Glaciares in the south to the arid Cordones in the north. Argentina's flamboyant capital, Buenos Aires, was once named the second most desirable city to visit after Italy's Florence. It is the birthplace of iconic cultural and political figures such as Jorge Luis Borges and the salacious Eva Péron, on whom the musical Evita is based. Argentina's cultural heritage presents a blend of European and gaucho influences, rooted in the country's complex history of pre-Columbian civilisation, European occupation, and Argentinian independence.
Why choose a cruise to Argentina
Sailing the coastline of Argentina presents cruisers with the unique opportunity to see the country's countless natural landscapes that vary from the vast Patagonian plains, to the towering Andean mountains. Nowhere else can you experience the drastic contrast between lush grasslands of The Pampas and the hustle and bustle of the vivacious Buenos Aires metropolis. A cruise to Argentina is ridiculously biodiverse, and ports on an Argentina cruise such as Ushuaia and Madryn provide the ideal starting point for watching wildlife such as penguins, sea lions and whales. Looking to cruise to Argentina from UK? There are a multitude of cruise companies that tailor fabulous itineraries of the country, including Norwegian Cruise Line, Fred Olson Cruise Lines, Azamara, Princess Cruises, Costa Cruises and Celebrity Cruises.
Find the best Argentina cruise deals
Best places to visit on an Argentina Cruise
Buenos Aires
Combine exquisite colonial architecture with Latin American rhythm and world class theatre and arts, and you'll get Buenos Aires. In a city that never sleeps, you'll find tango clubs with sexy dancers spilling out onto the streets, Parrillas (steakhouses) on every corner and grandiose European-style palaces and buildings standing tall amongst the hubbub. Argentina's political history will come alive as you stand before the famous Casa Rosada, from where Eva and Juan Péron once greeted their crowds. Theatre fans cruising Argentina will find sweet sanctuary in the glorious Teatro Colon, Buenos Aires' prestigious opera house. Along an Argentina cruise, venture into the Bosques de Palermo to find a peaceful haven in the centre of the city or lose yourself in the Jardin Japones with its stunning flora.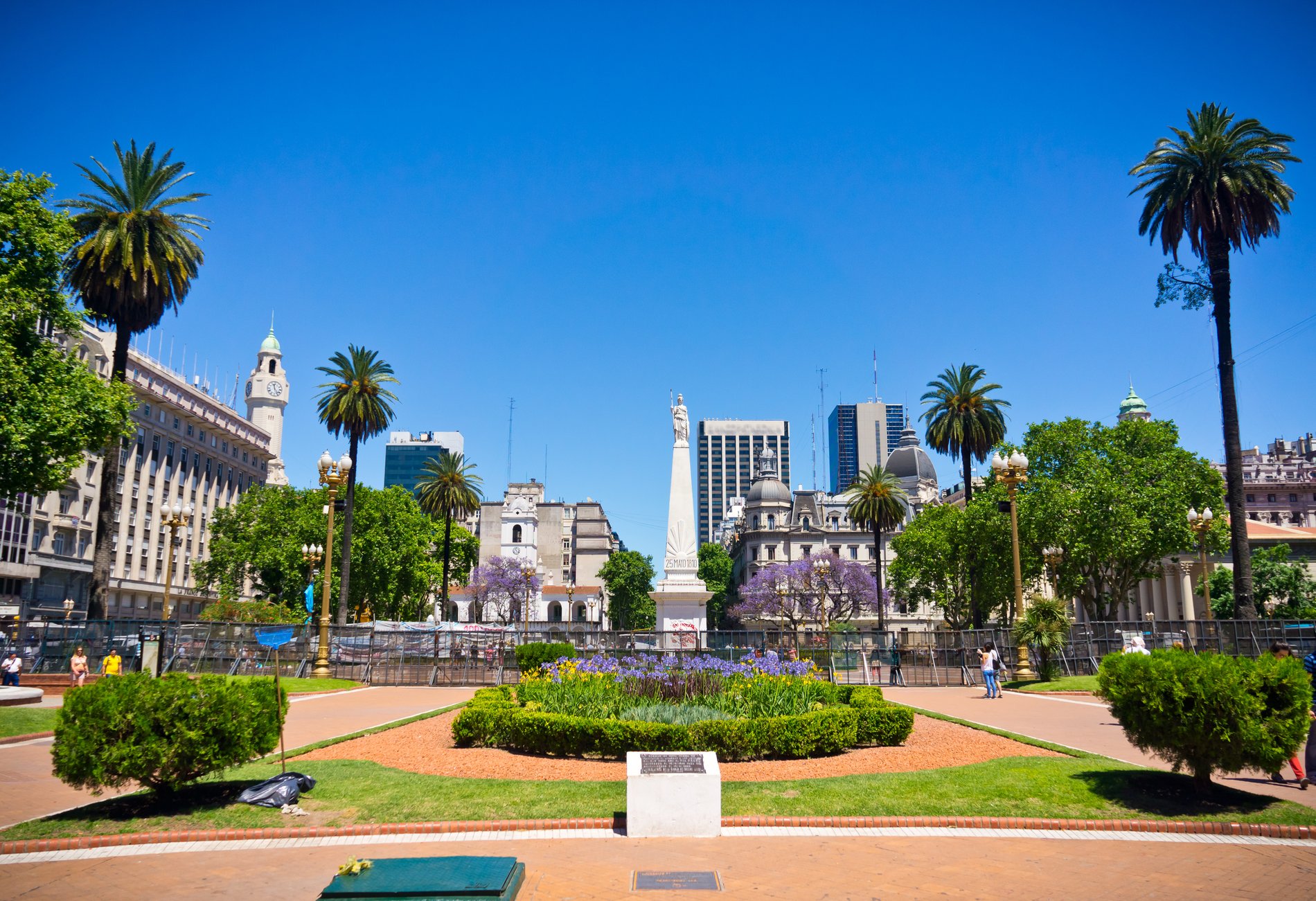 Salta
Don't be surprised if you feel as though you've walked into the wild west of Mexico when entering the Salta Province along your cruise to Argentina. In the most north-westerly region of Argentina and high in the Andes mountains, Salta City is steeped in Argentine 'gaucho' culture laced with Spanish colonial influence. The city has its own highlights, including the Catedral and the Teleférico San Bernardo, a cable car route that offers spectacular views of the province. However, adventurous travellers should view Salta City as a base from which excursions take place to the enormous salt flats of Las Salinas and the UNESCO World Heritage listed Quebrada de Humahuaca gorge.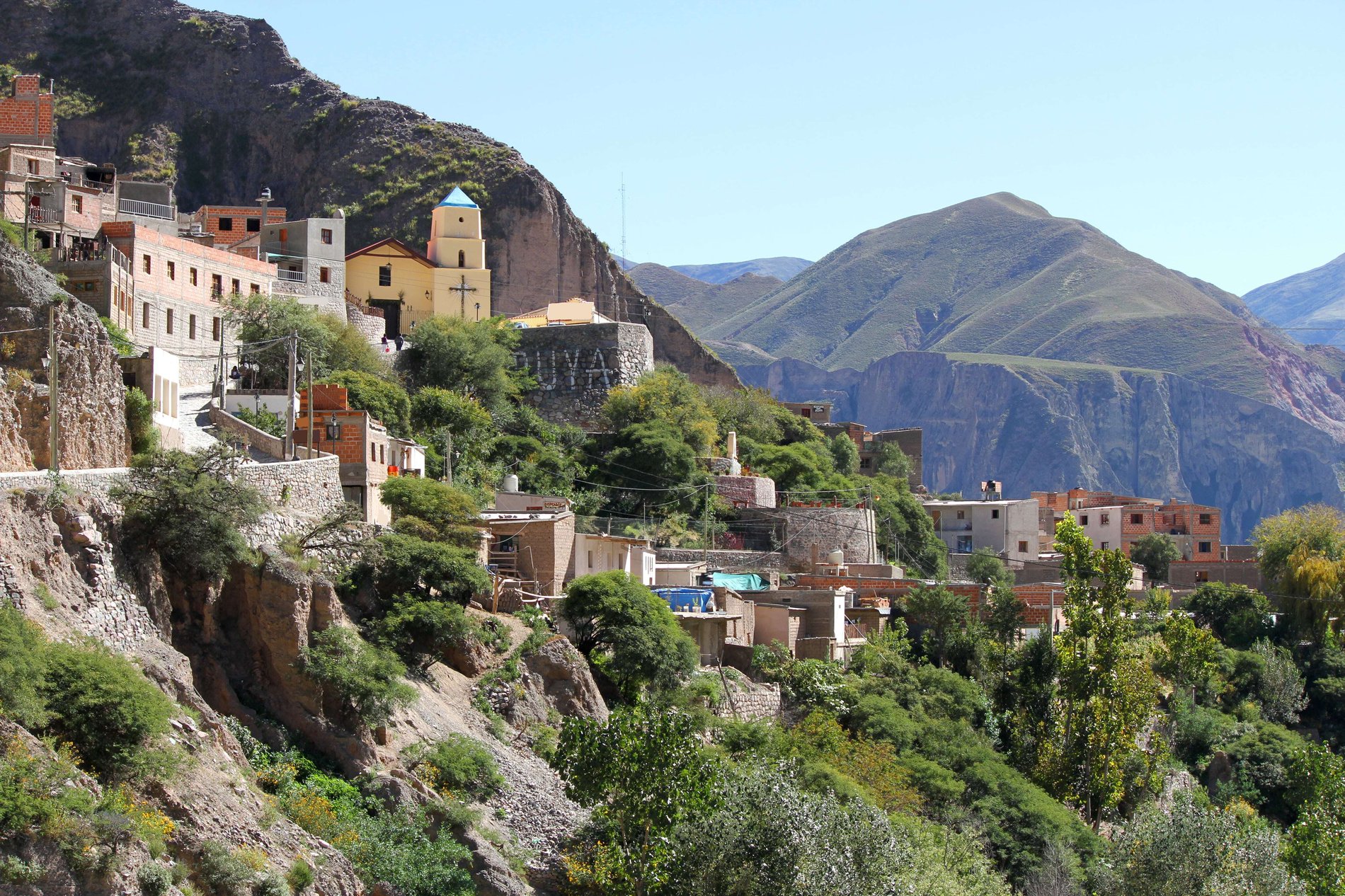 Jujuy
Nestled next to Salta is the neighbouring province of Jujuy. Here, cruisers to Argentina will find the charming little town of Purmamarca which sits below the Cerro de los Siete Colores (Hill of Seven Colours), a natural phenomenon of jagged rock formation pigmented in autumnal colours due to the minerals that make up the sedimentary layers. Jujuy is also dripping with folklore tradition, which is reflected greatly in the Tilcara. Traditional Argentine folk music plays in is restaurants and this humble town also has museums with collections of Andean artefacts, as well as pre-Incan ruins at the Pucará de Tilcara.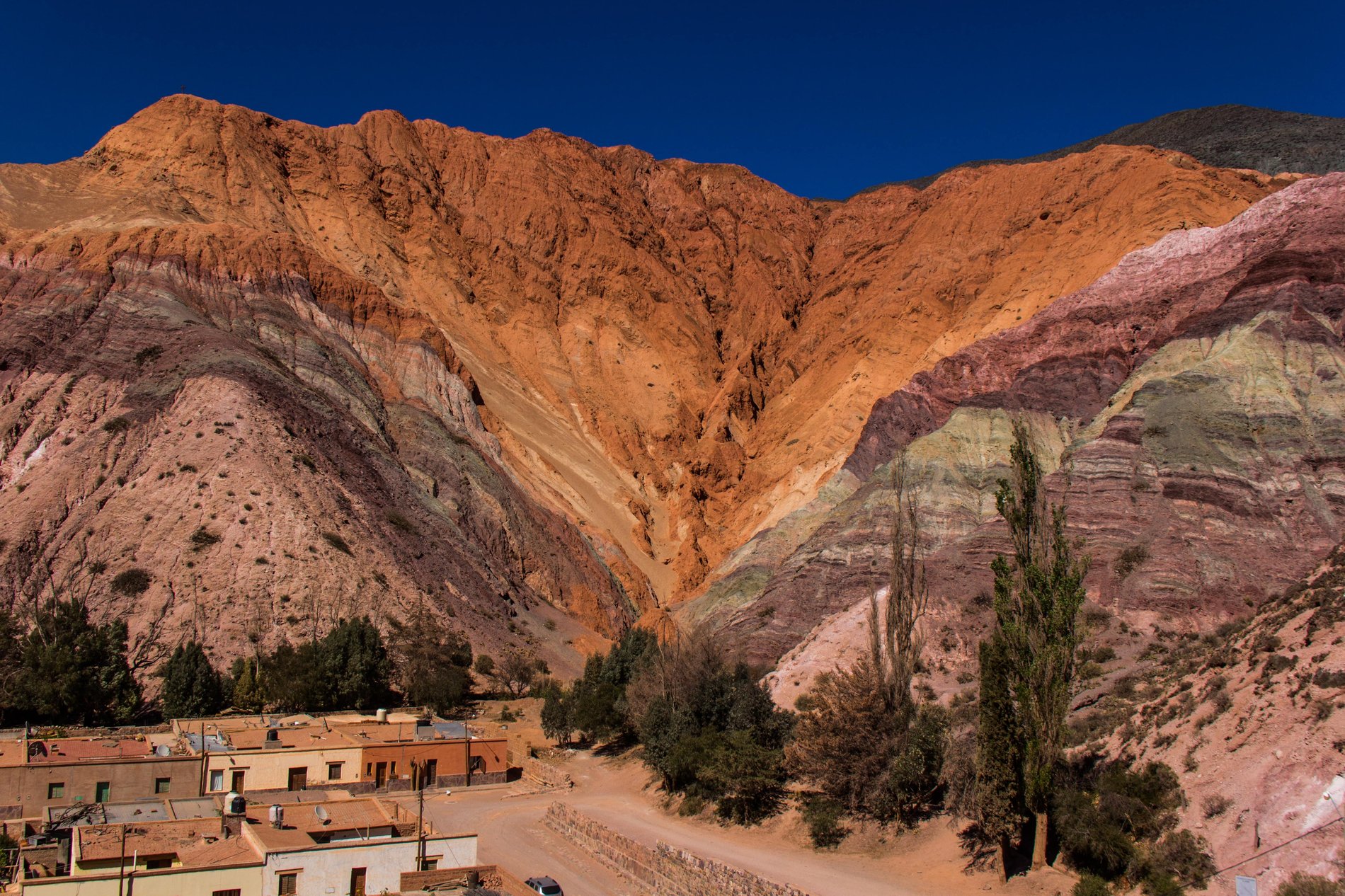 Córdoba
Carrying the impressive accolade of Cultural Capital of the Americas, Córdoba is an intriguing city where contemporary electronic music meets 17th century Jesuit ruins. There is a distinctly youthful feel to the area as it draws in many young people with its boliches (night clubs) and teenage matinées (dancing clubs). La Cañada stream runs through this trendy city and historical monuments from the colonial era are dotted all over. At Plaza San Martín you'll find a large Jesuit Cathedral, lavishly decked out in gold and silver ornaments and designs. Cordóba's rich art scene is shown off in its museums which include the Caraffa Fine Arts Museum and the Evita Fine Arts Museum. The recently developed Paseo del Buen Pastor hosts many more cultural displays, as well as artisan stalls selling cheese, leather and wine for great Argentina cruise excursions.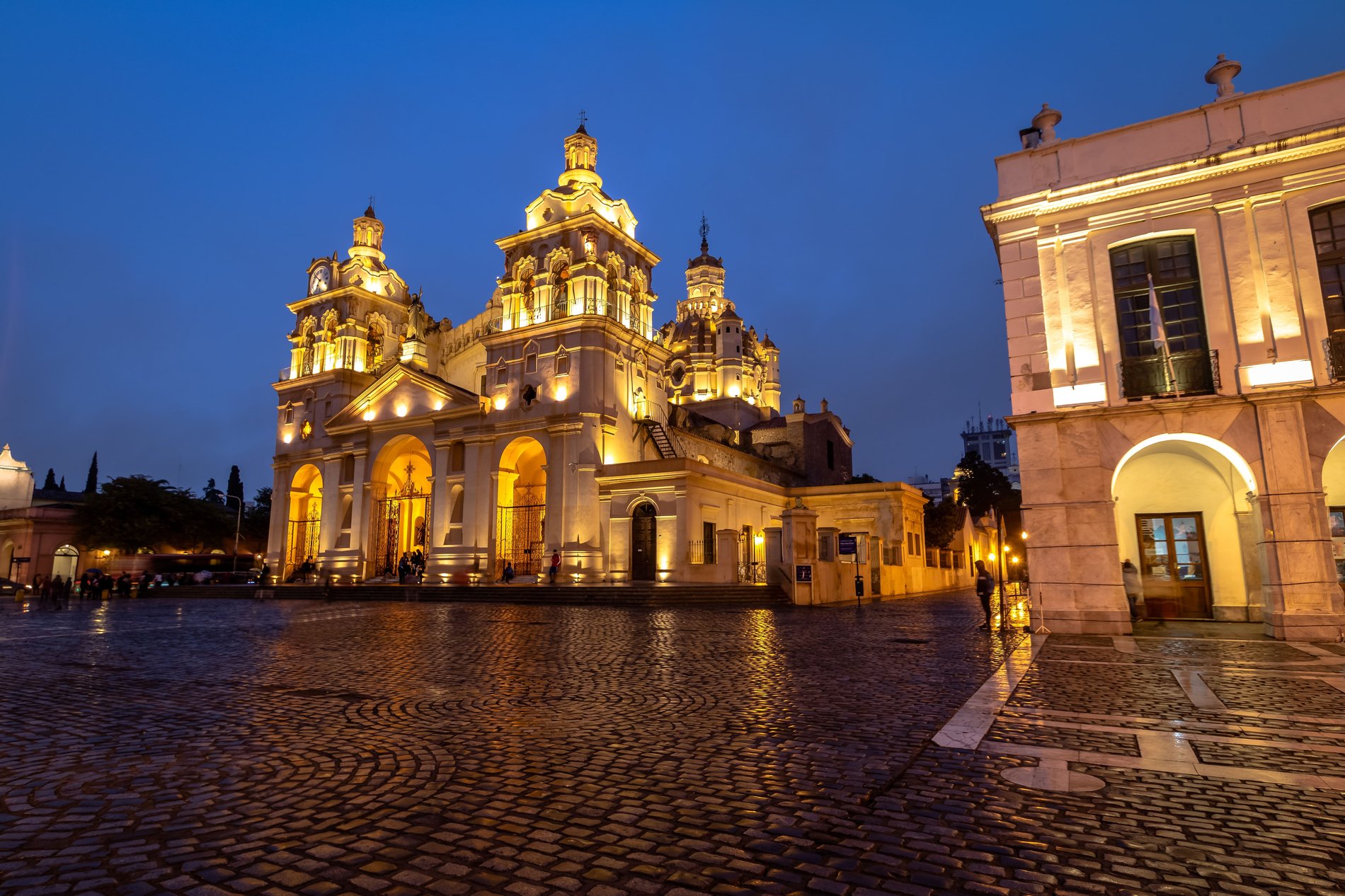 Bariloche
Within Argentina's exotic equivalent to the Lake District, Bariloche can be found balancing on the slopes of Cerro Otto. The view from this small town onto the royal blue lakes and Toblerone-shaped mountains of the Parque Nacional Nahuel Huapi, is nothing short of fantastical. It is arguably one of the most beautiful natural landscapes along a cruise to Argentina, speckled with grand thousand-year-old forests. Bariloche is also an adventure hub, where visitors can trek up to the huts in the mountain tops and undertake activities such as rafting, fishing and rock climbing. The town is popular amongst avid skiers as it is home to the Cerro Catedral ski resort. In the north of the city sits Seven Lakes Road which is home to the lakes' vistas, and, slightly further afield, you'll find the gushing waterfalls and glassy glaciers that surround Pampa Lenda for stunning views on an Argentina cruise.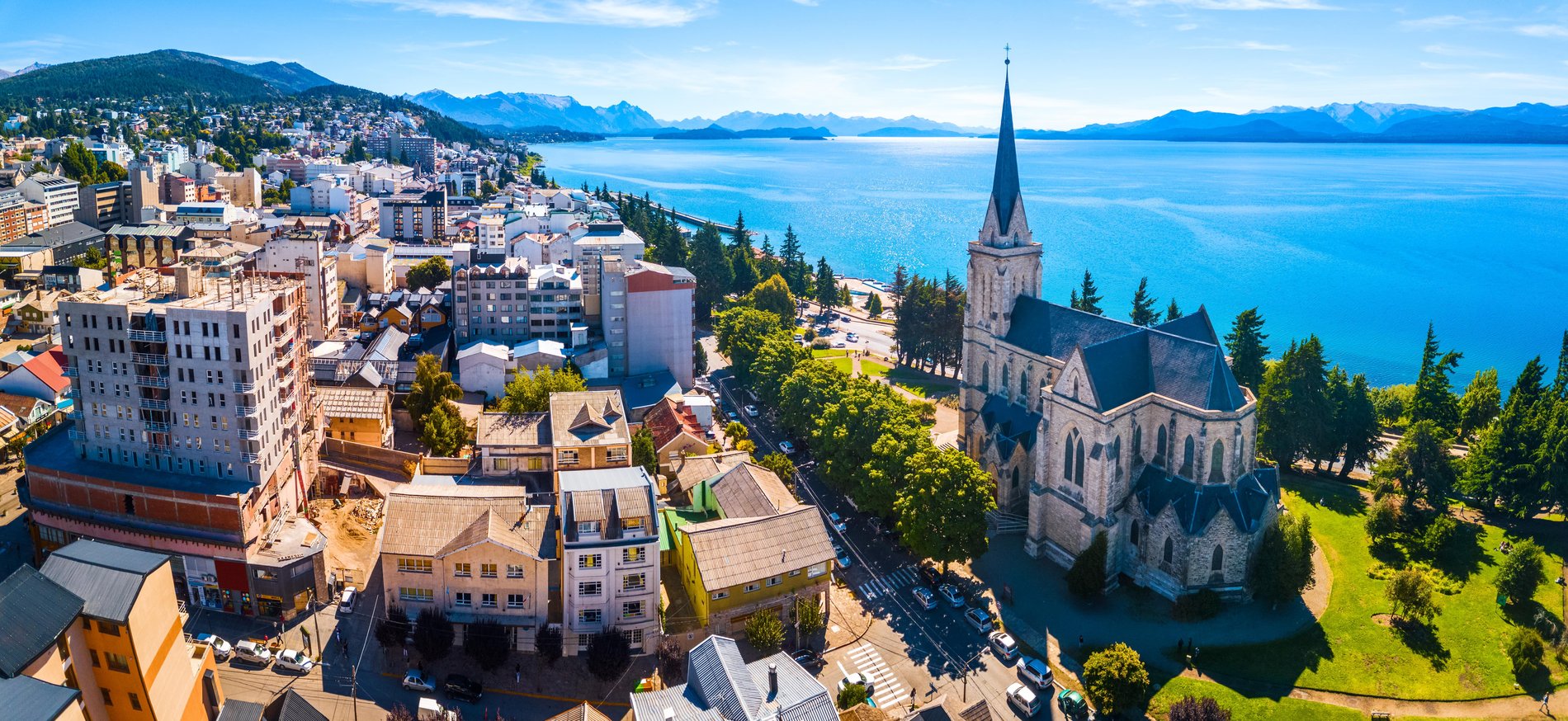 Ushuaia
Located in Argentina's south Patagonian Tierra del Fuego province, Ushuaia is the largest city in the area and is home to one of the country's key cruising ports. The Straits of Magellan separate the province from the mainland, and the area has earned an 'End of the World' status due in part to its close proximity to Antarctica. Ushuaia is wedged between the green Beagle Channel, along which resident wildlife includes albatross and sea lions, and the ragged peaks of the Martial Range. A hospitable and busy port, with highlights including Museo del Fin del Mundo and the Maritime Museum in the main town. Driving along National Route 3, you will pass through the Garibaldi Pass with its panoramic views of Lake Escondido and Lake Fagnano.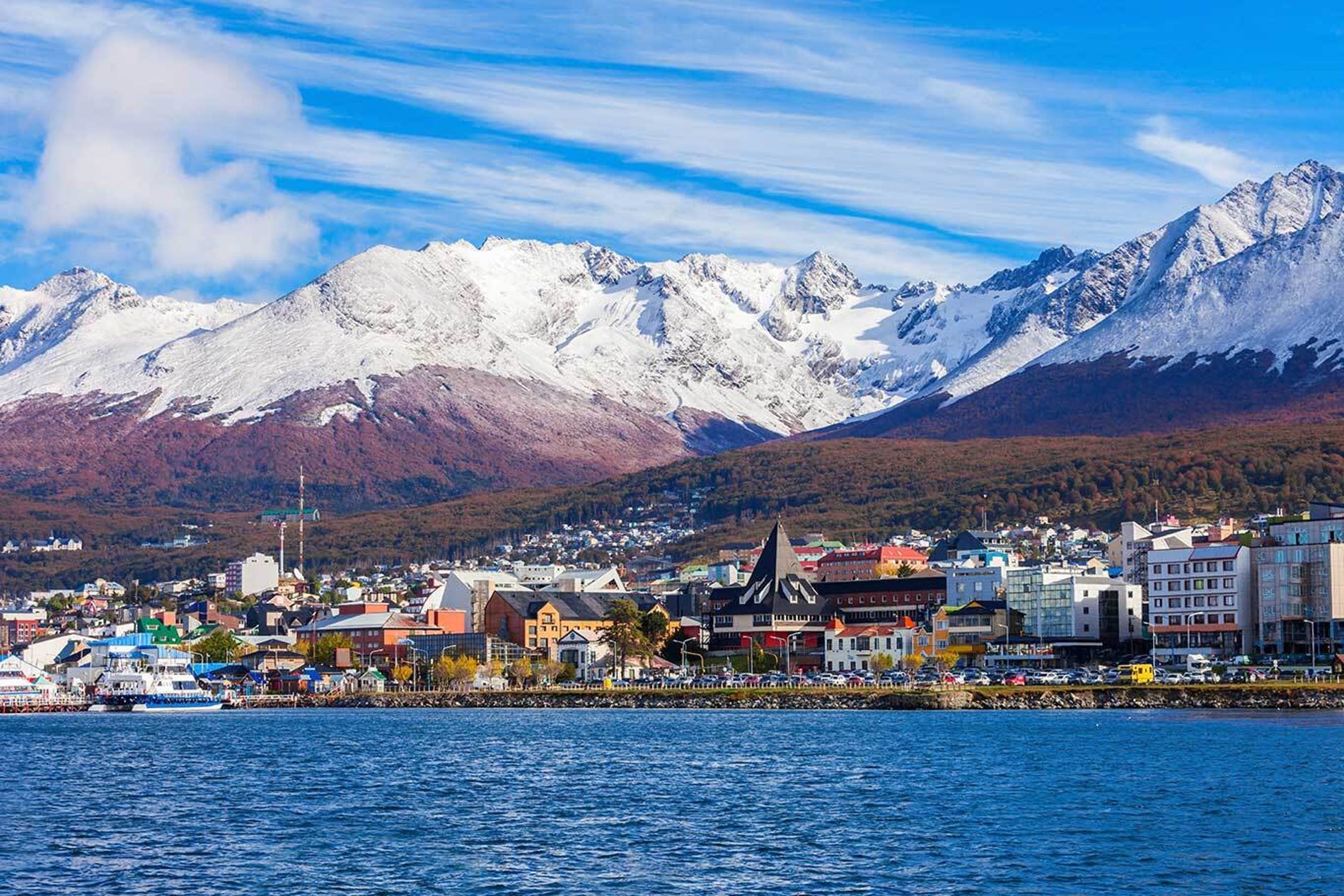 Iconic ports
Best things to do on an Argentina cruise
Visit wineries and vineyards
Argentina is celebrated for its many wineries and vineyards. Take a tour of vineyards Argentina's principal wine country of Mendoza, where you can sample the velvety flavours of malbecs and cabernets. Move towards the Bodegas Callia in the San Juan province and you'll come across the best shiraz in Argentina, the Callia Alta. If you're more partial to a tipple of white wine, search for the high-altitude vineyards of Salta where the Torrontés grape is widely planted. The Calchaqui Valley wine of Cafayate also produces crisp, white wines – both fruity and dry.
Explore national parks
There are swathes of national parks that cover Argentina, each offering a new and diverse experience. Los Glaciares in the Austral Andes features 356 glaciers that feed into the two large lakes of El Chalten and Lago Viedma. Along a cruise to Argentina, it is also worth looking out for some of the area's local creatures including condors, eagles, rheas, llamas and pumas. Aconcagua National Park hosts the tallest mountain in the Andes range and Iguaçu National Park's thundering falls have made it a UNESCO World Heritage site.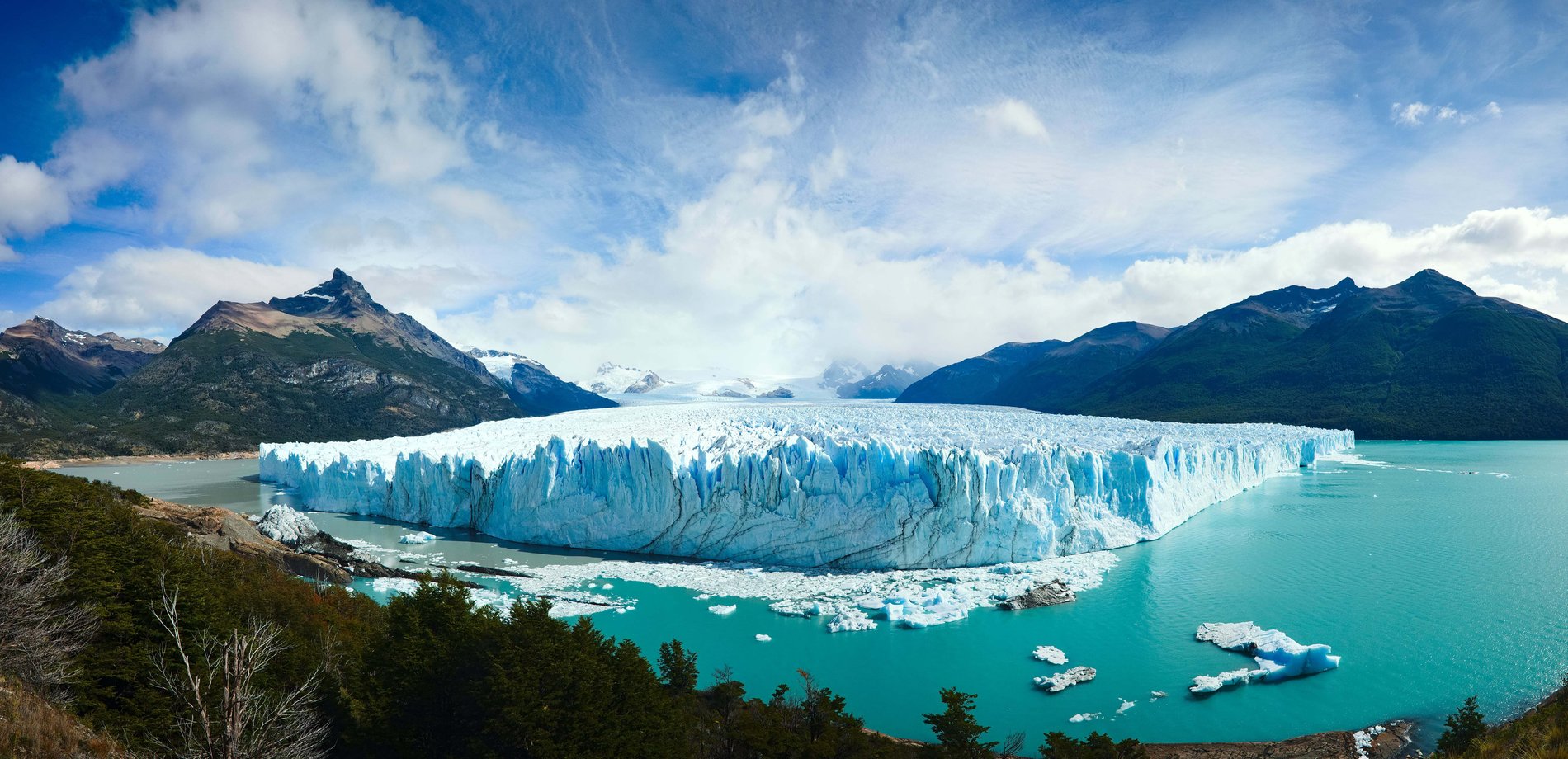 Gorge on Argentinian grill
Asado argentino is a popular social event in Argentina, during which friends meet to grill a variety of meats and Chimichurri sauce (herbs, garlic and vinegar). The terms asado refers to the cut of the meat, which is long strips of flank-cut beef ribs. Buenos Aires has a particularly good reputation for having fantastic steakhouses that serve traditional grill. In Patagonia, lamb and goat tend to be more widely eaten than beef, with these areas having perfected a unique open fire method known as asado a la estaca.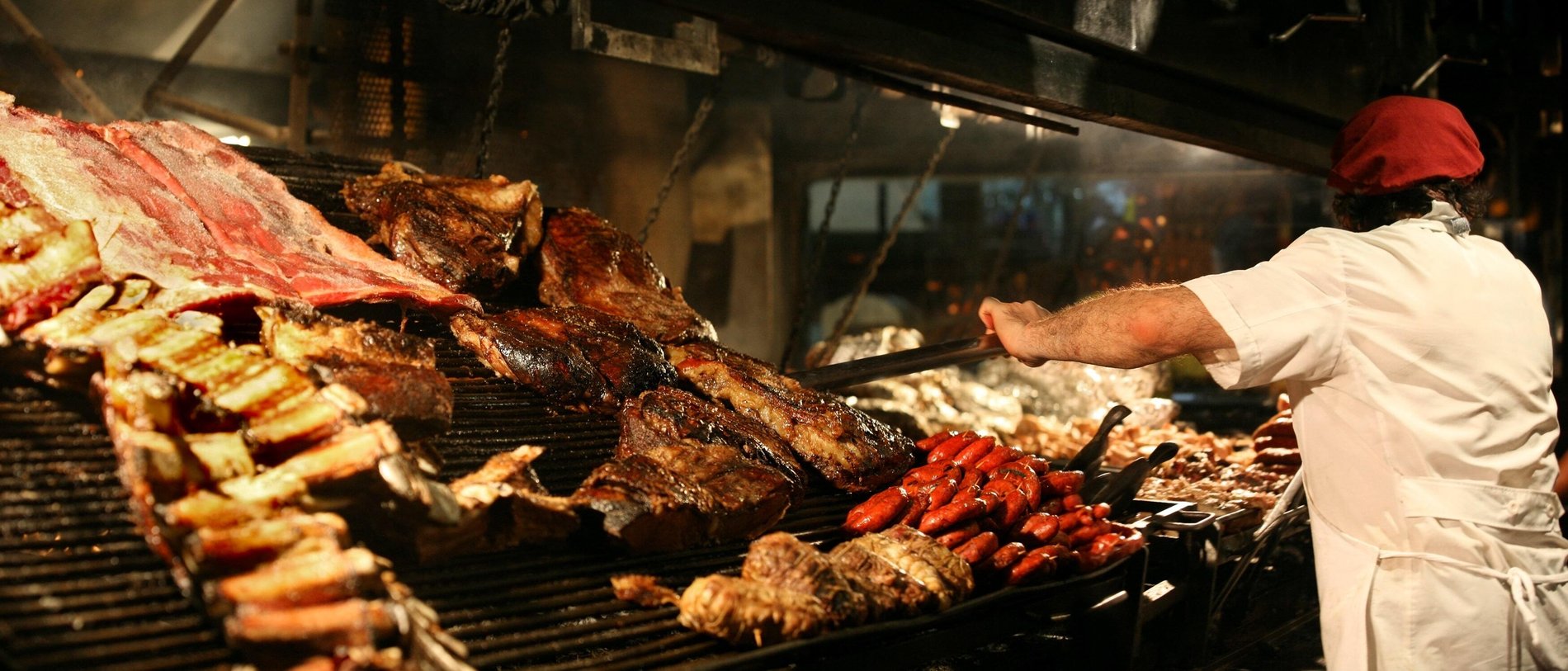 Learn some Latin American dance moves
In keeping with many of its fellow South American countries, Argentina's greatest contribution to world dance is the Argentine Tango. The globally recognised dance was born in the country's poverty-stricken neighbourhoods and has Spanish, Cuban, African and Argentine roots. Sensational shows are put on in theatres and clubs all over Argentina and visitors can learn some of the steps in local milongas (dance salons). But the Tango is not all Argentina has to offer. The rhythmic folklore dances of malambo, cumbia, chacarera and zamba still have a place in Argentinian culture, and when carnival season begins, you'll also see locals performing the murga on streets and in theatres.
Walk around a wildlife reserve
The Reserva Faunística Península Valdés near Puerto Madryn is a wildlife enthusiast's dream, full to the brim with sea lions, elephant seals, guanacos, rheas, Magellanic penguins, whales and exotic birds. Penguin-lovers will find joy at Punta Tombo, home of the largest Magellan Penguin colony in America and Tierra del Fuego National Park is inhabited by black eyebrowed albatross, red foxes and, in recent years, beavers!