Search for your ideal Cruise
Ocean Cruising in Arrecife, Canary Islands
Arrecife on Lanzarote's east coast offers a relaxing and enjoyable day ashore for cruise passengers. Visitors to the compact but charming capital city can stroll through the old town, home to 17th architecture, visit architect César Manrique's old studio home or soak up some sun on the golden sand beach. Further afield, you can discover the incredible volcanic landscapes, pristine beaches and lush wine country of Lanzarote, the fourth largest of the Spanish Canary Islands.
Why cruise Arrecife
The sky is truly the limit on a Lanzarote cruise holiday, with the island brimming with culture, glorious sunshine and lush wineries, and steeped in spectacular volcanic landscapes. Cruise passengers can either choose to spend the day in the compact capital or venture further afield to discover some of Lanzarote's best beaches or amazing wine country. Unique excursions include a trip to the Timanfaya National Park, where visitors can immerse themselves in the world of volcanoes in the Mountains of Fire; the Jameos el Agua cave, an unusually shaped volcanic cave overlooking a saltwater lagoon home to a colony of white crabs unique to the island; and a trip to La Geria wine valley.
find your perfect cruise
What to see and do in Arrecife
Castillo de San Gabriel
One of the oldest fortresses in Lanzarote, the 16th-century castle was built to defend the island from pirate attacks and is located on a small island called Islote de los Ingleses (Islet of the English), which can be reached either on foot or by car. On foot, you pass over the Puente de las Bolas (Ball Bridge), a small drawbridge with two cannonballs on top of its pillars. A must-visit while in the city.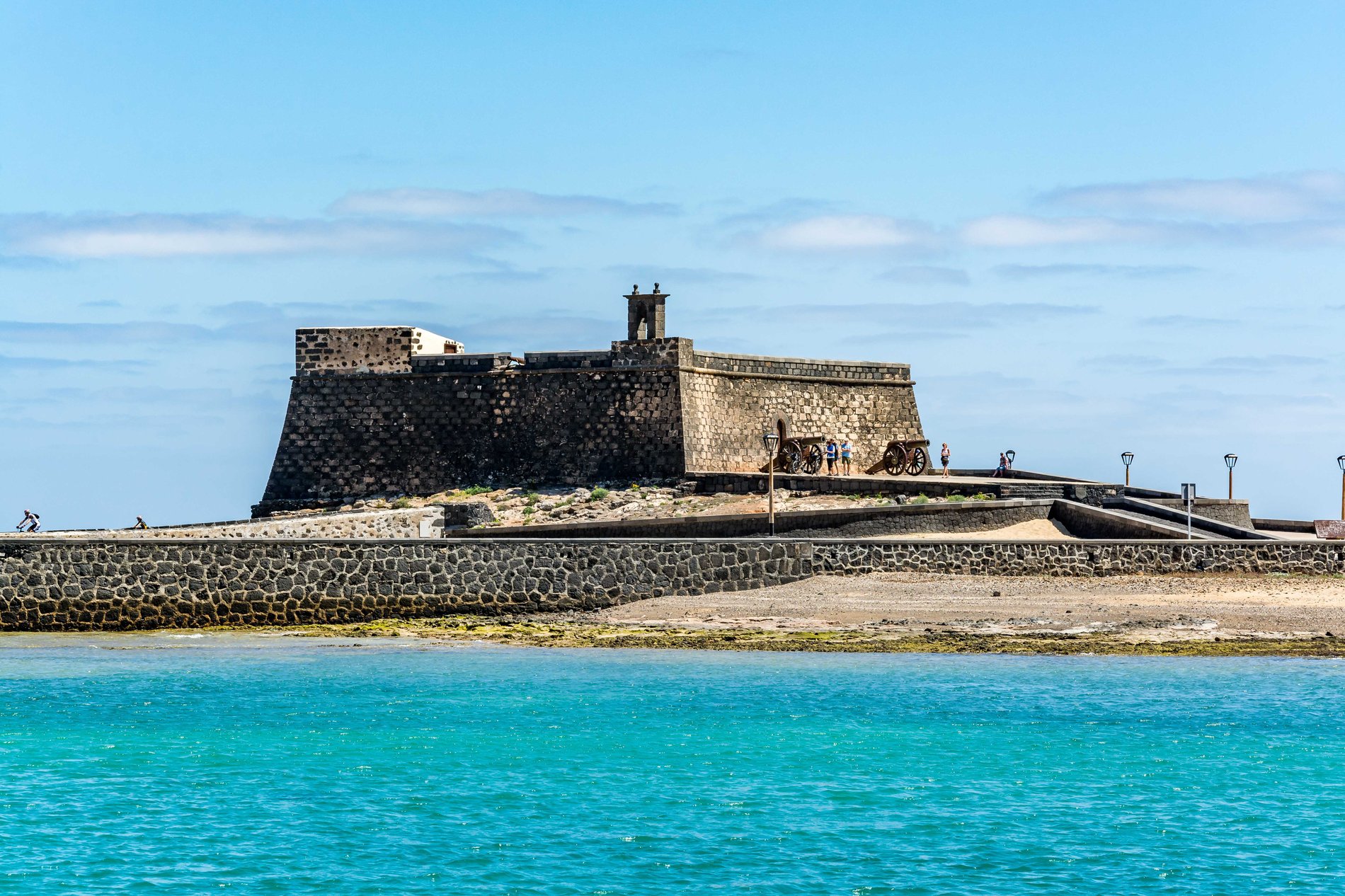 International Contemporary Art Museum
Art enthusiasts must pay a visit to Arrecife's International Contemporary Art Museum. Housed in Castillo de San Jose, the 18th-century fortress was transformed by the Fundacion César Manrique and today features this modern art gallery as well as a waterfront restaurant. Works by leading 20th century artists including Picasso, Tàpies, Miró, Mompó, Millares, Zóbel are on display.
César Manrique House Museum
Fans of César Manrique should take the opportunity while in Lanzarote to visit the architect's old home and studio, located in a picturesque palm grove in the village of Haría – also known as the 'valley of a thousand palms'. Manrique built his home in 1986 and lived here until his death in 1992. The two courtyards have been filled with Manrique's personal belongings, while the studio has been kept just as he left it when he died, scattered with easels and unfinished painting, tables laden with drawings, and surrounded by oils. From Haría, you are just a 15-minute drive from Mirador del Río, one of Manrique's most unique architectural creations. Located high up on the Risco de Famara escarpment, it provides panoramic views of the island.
Playa del Reducto
If you're not in the mood to sightsee, then head straight to the city's golden sand beach, which features a reef-protected bay for swimming. Afterwards, take a stroll along the picturesque promenade, lined with cafés and restaurants.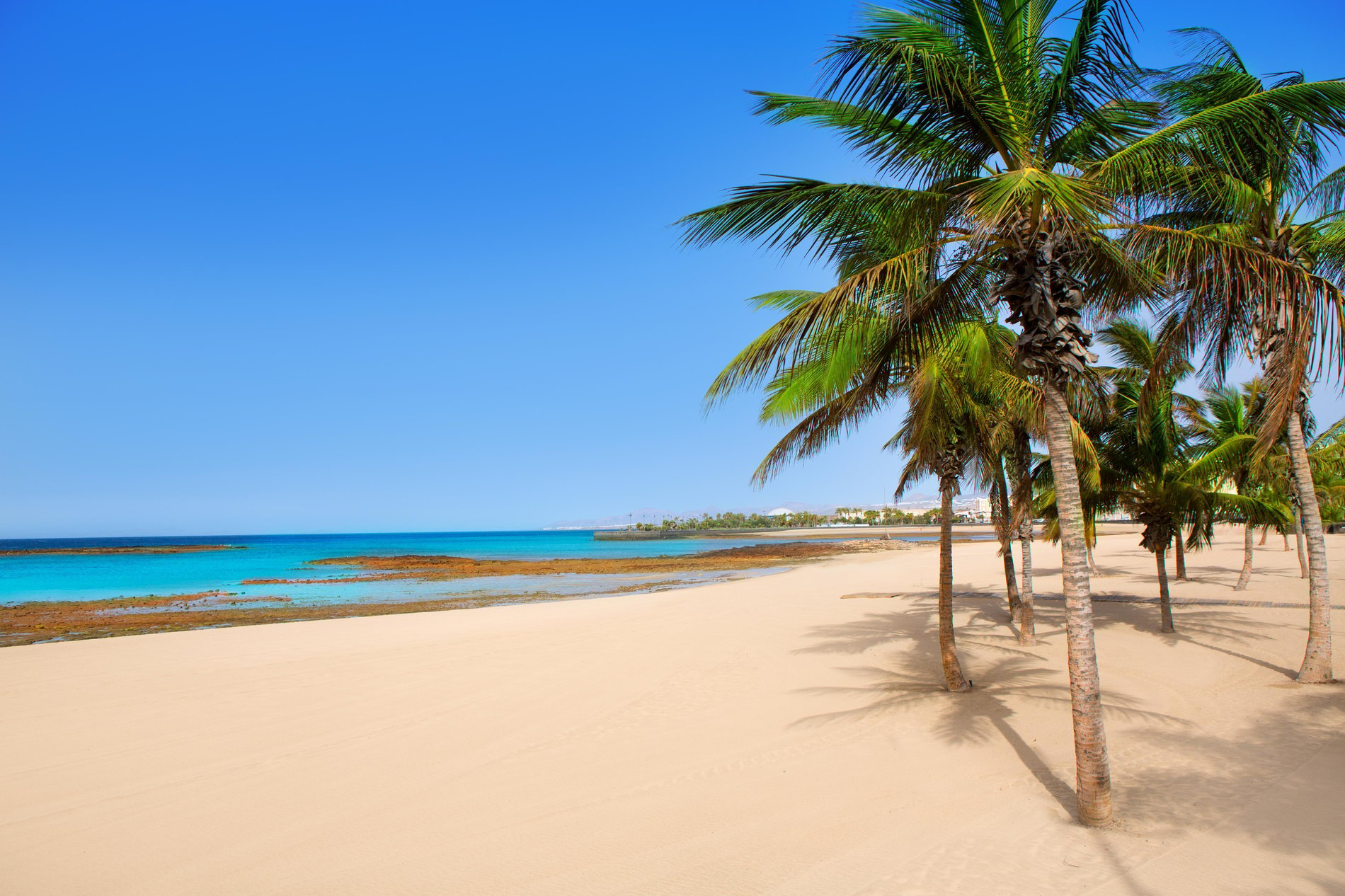 Timanfaya National Park
A popular excursion for those happy to venture further afield, the park's spectacular moon-like volcanic landscape, which covers a quarter of the island, was created over six years of near-continuous volcanic eruptions that took place between 1730 and 1736, with a smaller episode in 1824. Just over half an hour away from the capital, you can enjoy a hearty lunch after wandering around at the park at the visitor centre restaurant, which serves steaks cooked on actual volcanic stone.
La Geria Valley
The majority of Lanzarote's excellent wines are produced at the wine valley of La Geria. Several cruise lines including P&O Cruises and Royal Caribbean offer excursions to the lush wine country, where you will get to sample the heady local vintages. On Royal's 'Lanzarote Wine Route' excursion, you will visit three wineries, including La Geria, El Grifo and farmhouse producer Bodega Suarez.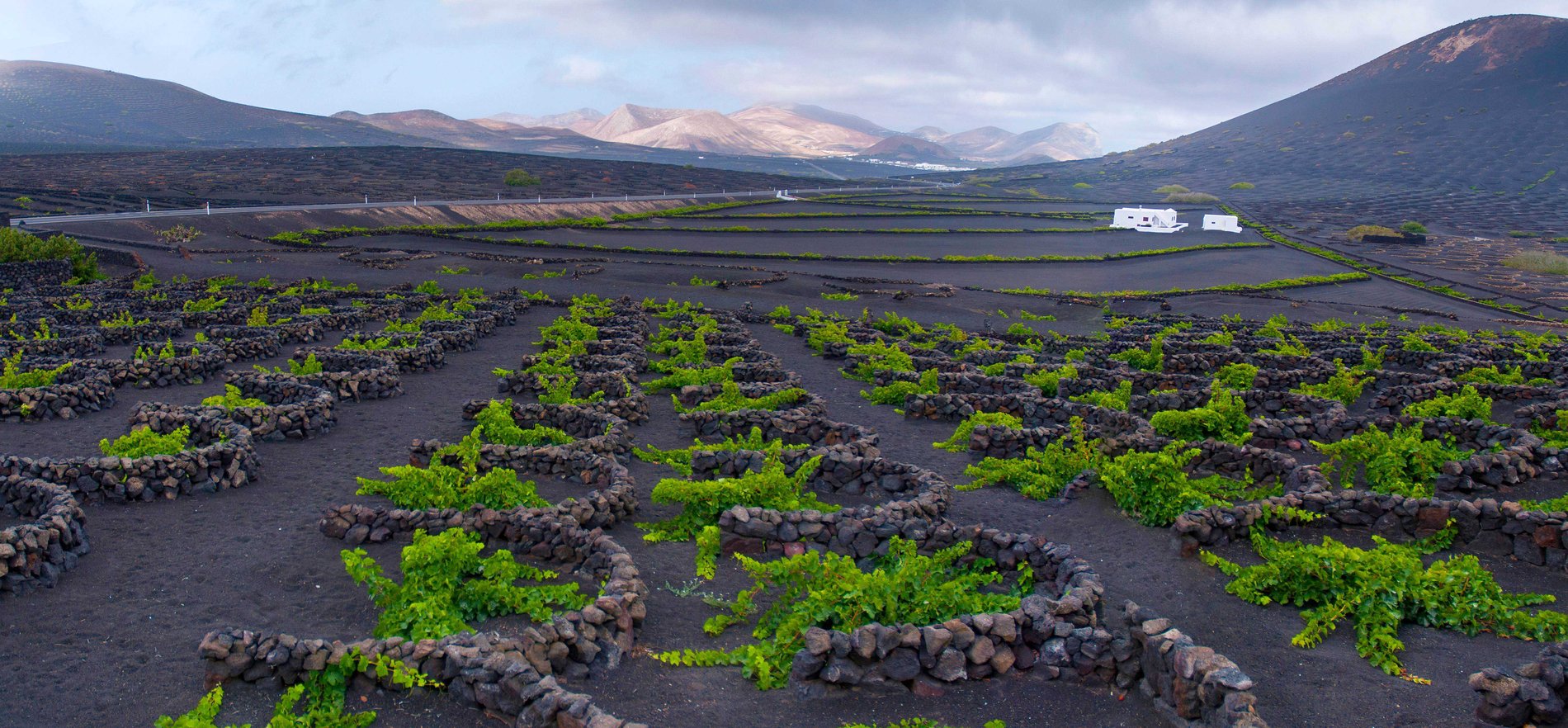 Need to know when travelling to Arrecife
Getting around in Arrecife
The majority of cruise ships dock at La Boca de Puerto Naos, located just over half a mile away from town. There are berths at Muelle de los Marmoles, but these are less frequently used as they're further away. La Boca de Puerto Naos is a 10-minute walk into town and along the way you will pass the waterfront El Charco de San Gines district, home to cafés and independent shops. The compact city can easily be explored on foot, but it's worth hiring a car if you wish to go further afield. There are also taxis and a bus service available.
When to go to Arrecife
Being the land of eternal spring, there is no bad time to visit the Canary Islands. However, if you wish to avoid the crowds, then visit outside of the peak seasons, which include the European summer and Christmas period.
Currency
Arrecife, Lanzarote uses the euro.
Visas
If you hold a British Citizen passport, you don't need a visa to enter Spain unless you're planning a stay of longer than three months.