Ocean cruising to Gibraltar
Gibraltar is without a doubt the sunniest place in Britain and that's because it's nestled on the southern coast of Spain. A British Overseas Territory for 300 years, this tiny speck of land was once ruled by the Moors and then the Spanish, before becoming a British territory in 1713. Gibraltar is dominated by 'The Rock', a 5km-long limestone ridge that reaches a height of 426 metres, and which hides a labyrinth of tunnels and fortifications dating back to the 14th century, but also boasts great gardens and beaches. Brits may feel slightly incongruous as they pay in pounds (British or Gibraltar), stroll past a red pillar post box and step out of Marks & Spencer into the scorching Spanish sun on a Gibraltar cruise.
Why choose Gibraltar cruises
Gibraltar is a favourite cruising destination for British passengers, giving them the feeling of being at home while being away. The territory features on Spanish and Mediterranean cruises, located between the major cruise ports of Cadiz and Málaga. Gibraltar is a stop on British cruise lines like P&O Cruises, Fred Olsen Cruise Lines, Cunard and Marella Cruises but Royal Caribbean, Oceania, Princess and Celebrity Cruises also sail here. For a smaller-ship experience, you can also sail to Gibraltar with Saga, Azamara, Crystal Cruises, or Windstar.
Find your ideal Gibraltar cruise
Gibraltar cruises: Best places to visit in Gibraltar
The main street and town
Gibraltar was once described by British writer Laure Lee as a 'piece of Portsmouth sliced off and towed 500 miles', but Gibraltar is a wonderful mix of British and Spanish influences. The territory has a great main street and shopping area sitting in the shadows of The Rock, and its streets have a distinctly Spanish feel to them. Start in Casemates Square with its indoor food market before heading to the Fine Arts Gallery, offering a wide selection of local paintings, arts and crafts. Being the site of John Lennon and Yoko Ono's 1969 wedding, the town also has the unique Julian Lennon's Beatles Memorabilia Exhibition – a large collection of family photos and memorabilia set up by John's son.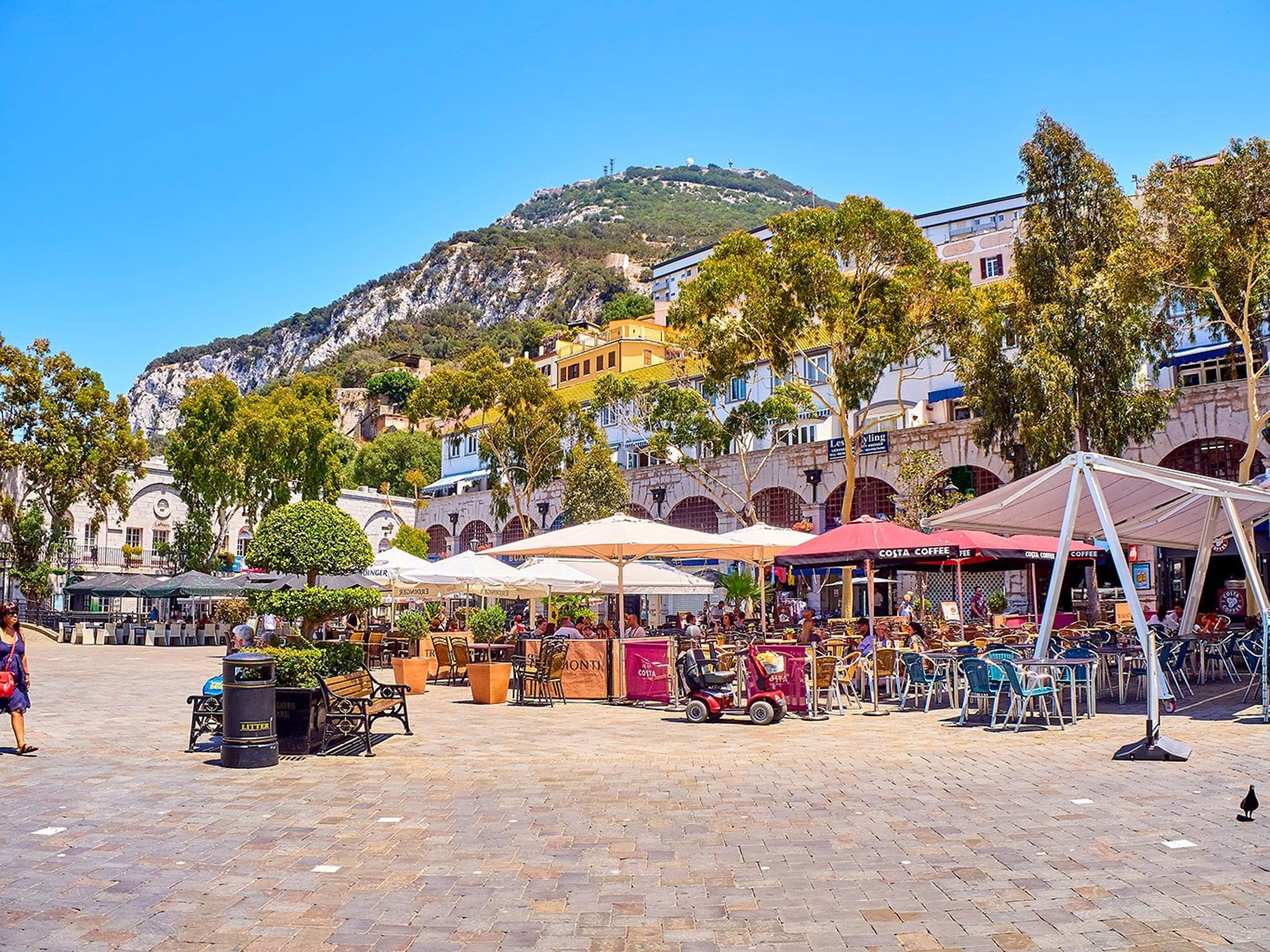 Rock of Gibraltar
The Rock of Gibraltar lords over the territory at five kilometres long and a peak of 426m high and is a thriving eco-system and fascinating historical and natural monument. As a monolithic limestone cliff, most of its upper area is covered by a nature reserve, attracting 300 Barbary macaques and plenty of cyclists and hikers. Travellers can get to the top using the cable car, offering a spectacular vista. The lower part of The Rock is a network of tunnels, miles of British military defence tunnels carved deep within the rock that once housed soldiers, guns and artillery. Today some of the tunnels on the Upper Gallery form the tourist attraction known as the Great Siege Tunnels.
St Michael's Cave
St Michael's Cave is one of the most beautiful and fascinating sites in Gibraltar, a network of limestone caves hidden within the Upper Rock inside the Upper Rock Nature Reserve of Gibraltar. The caves are at a height of 300 metres above sea level and receive almost 1 million visitors a year, thanks to their mesmerising display of colourful stalactites and stalagmites and rich history. The caves have been used as a military base and as a venue for picnics, parties, concerts, weddings and duels (in the Victorian era). Today they're sometimes used as a concert venue – thanks to the acoustics, concrete stage and seating for 100 people – hosting the Gibraltar World Music Festival in June.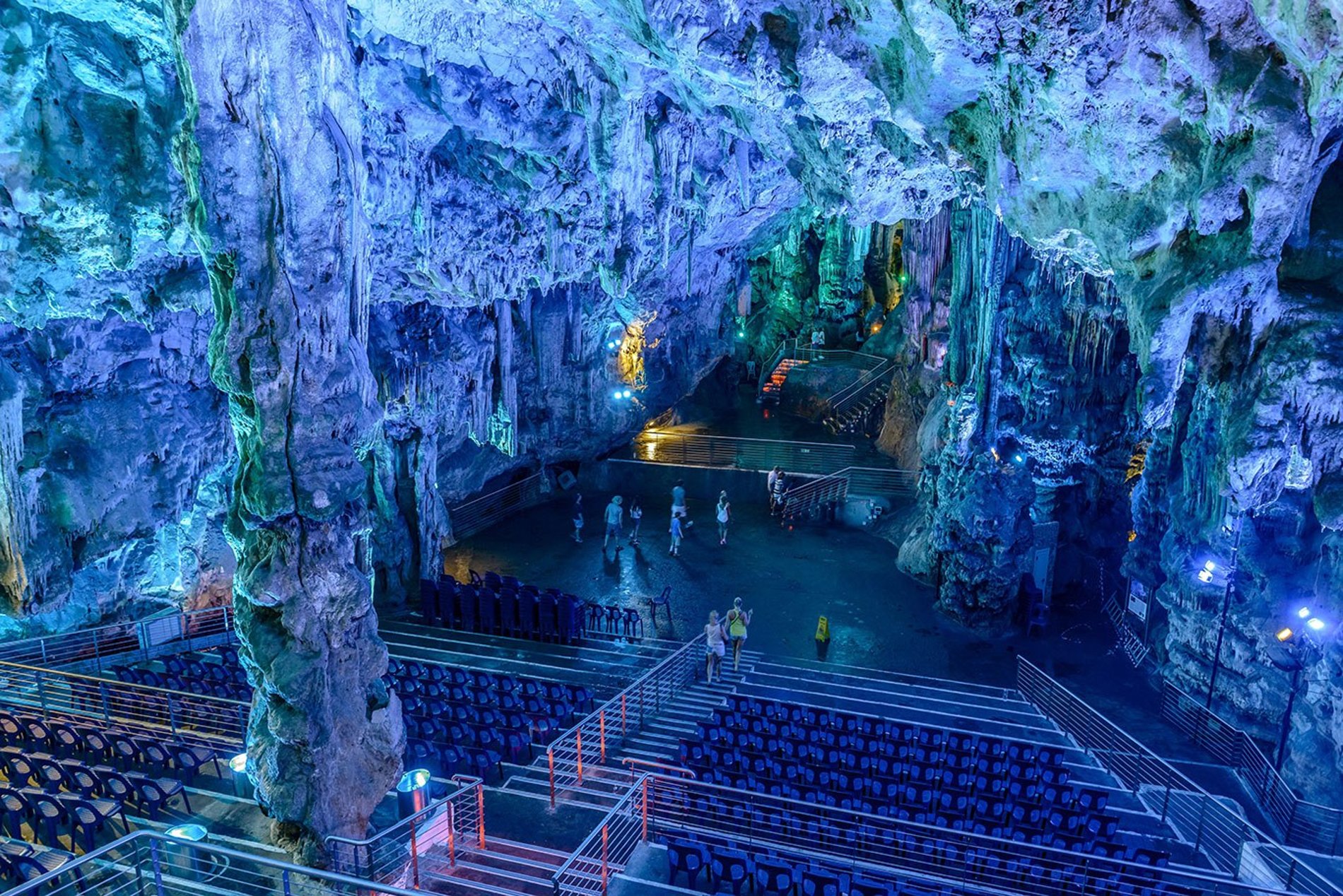 Moorish Castle
Before being overtaken by the British, Gibraltar was ruled by the Moors, the Muslim dynasty that ruled over the Iberian Peninsula and left behind grand castles and forts. Much like the famous Alhambra in nearby Granada, Gibraltar also has its own Moorish Castle, compromising of gates, fortified walls and ramparts which travellers can visit. Highlights of the castle include the Tower of Homage, the highest point in the castle, the Queen Charlotte's Battery and Gate House, with its cupola roof. Part of the castle was actually the prison of Gibraltar right up until 2010 when it was relocated.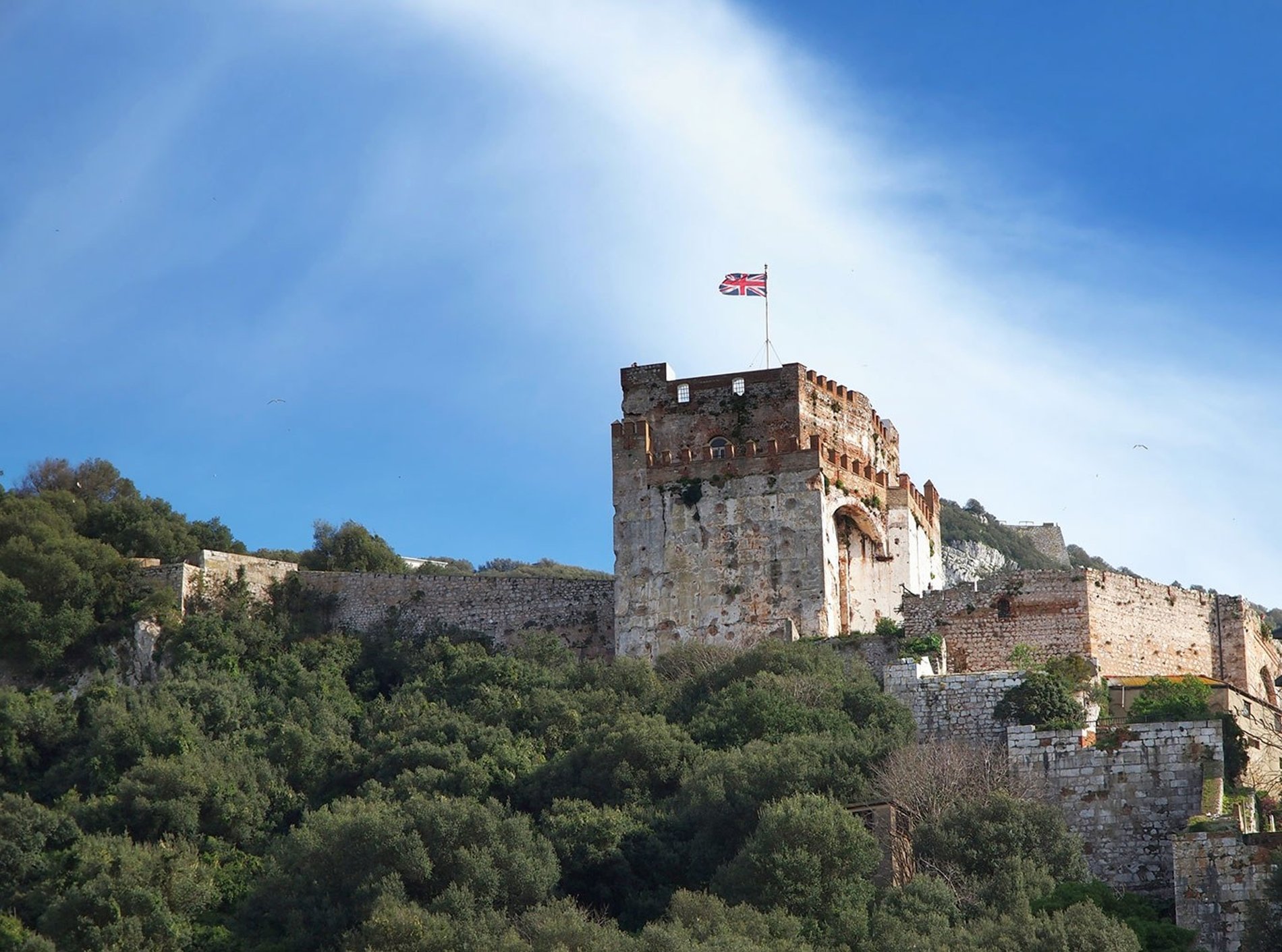 Gibraltar Botanic Gardens
Thanks to its sun-soaked position on the south of Spain, a Gibraltar cruise is a verdant territory home to some fantastic wildlife and bountiful gardens. The Gibraltar Botanic Gardens (or Alameda Gardens) are definitely worth a visit, built by order of the British Governor General of Gibraltar in 1816 as a pleasant recreational area for soldiers to enjoy off duty. Today tourists and locals can enjoy the shady gardens and walkways lines with 1,900 species of indigenous and international plants like aloes, palms, dragon trees, sunken garden brimming with colourful flowers. The garden also stages productions and concerts in its own open-air theatre.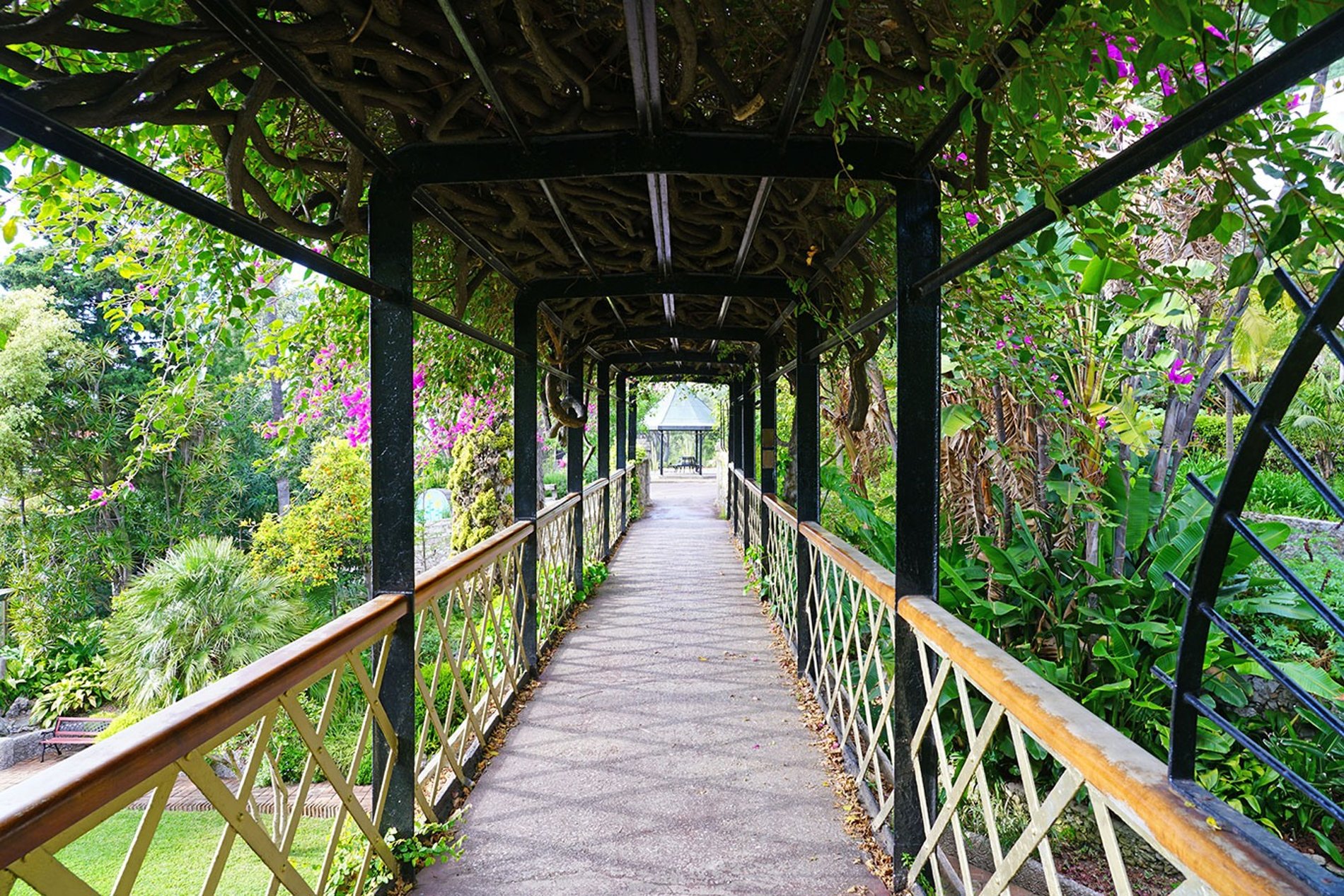 Alameda Wildlife Conservation Park
The Gibraltar Botanic Gardens not only houses 1,900 species of plants, but dozens of species of exotic and adorable animals in its Alameda Wildlife Conservation Park. Nestled within the lush gardens, this small wildlife park began as a safe haven for parrots, tortoises and monkeys confiscated from illegal traders passing through Gibraltar and is now home to a large collection of rescued animals and former exotic pets. The park raises awareness for the illegal animal smuggling trade and its main focus is conservation. Visitors will come face-to-face with macaques, iguanas, Chinese water dragons, parakeets and lemurs.
Catalan Bay
Gibraltar isn't just military monuments and British shops, there are also some fantastic beaches and swimming spots like Catalan Bay. It is located on the more peaceful eastern side of The Rock and features a wide sandy beach and lovely colourful fishing village built on the rocks. With a more Spanish/Euro feel than British, the charming bay has a number of delicious fresh seafood restaurants lining the beach and is home to an old town dating back to the 1600s. Visitors to the bay can also see the Our Lady of Sorrows Church and might be lucky enough to catch the Bishop of Gibraltar blessing the sea in the village's main religious festival in September.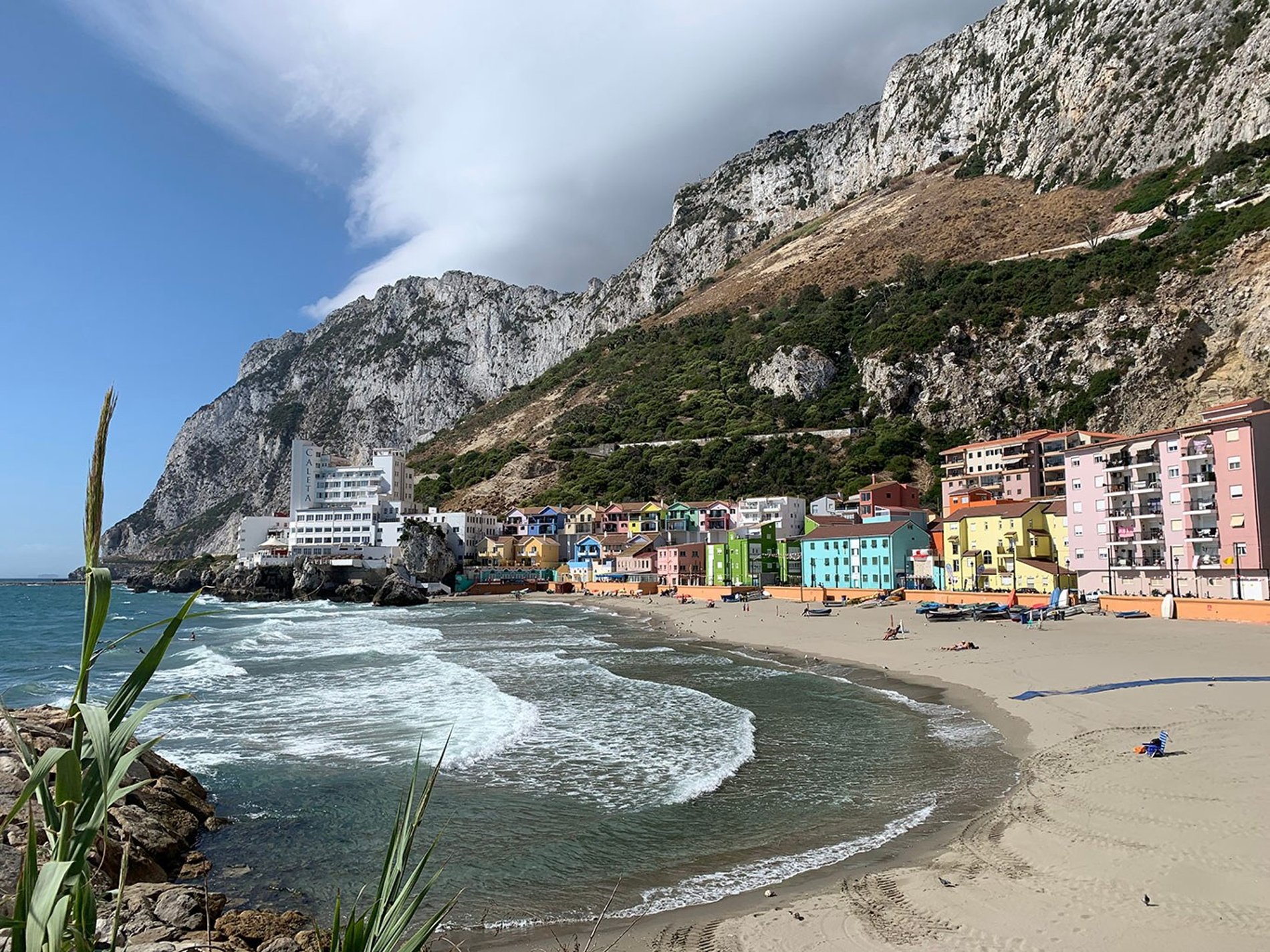 Europa Point
Europa Point is the most southerly point on the Gibraltar Peninsula and worth a visit for the fantastic views across Algeciras Bay and the African coast and the Trinity Lighthouse dating back to 1838. Europa Point is steeped in history and visitors will also find the old chapel of Nuestra Señora de Europa, Harding Battery – a restored fortification built in 1859 – and the Ibrahim-al-Ibrahim Mosque. Other notable sites in Europa Point include Nun's Well, an old 19th-century underground water store once used to make beer, and Gibraltar's only dedicated cricket oval, home of the Gibraltar national cricket team.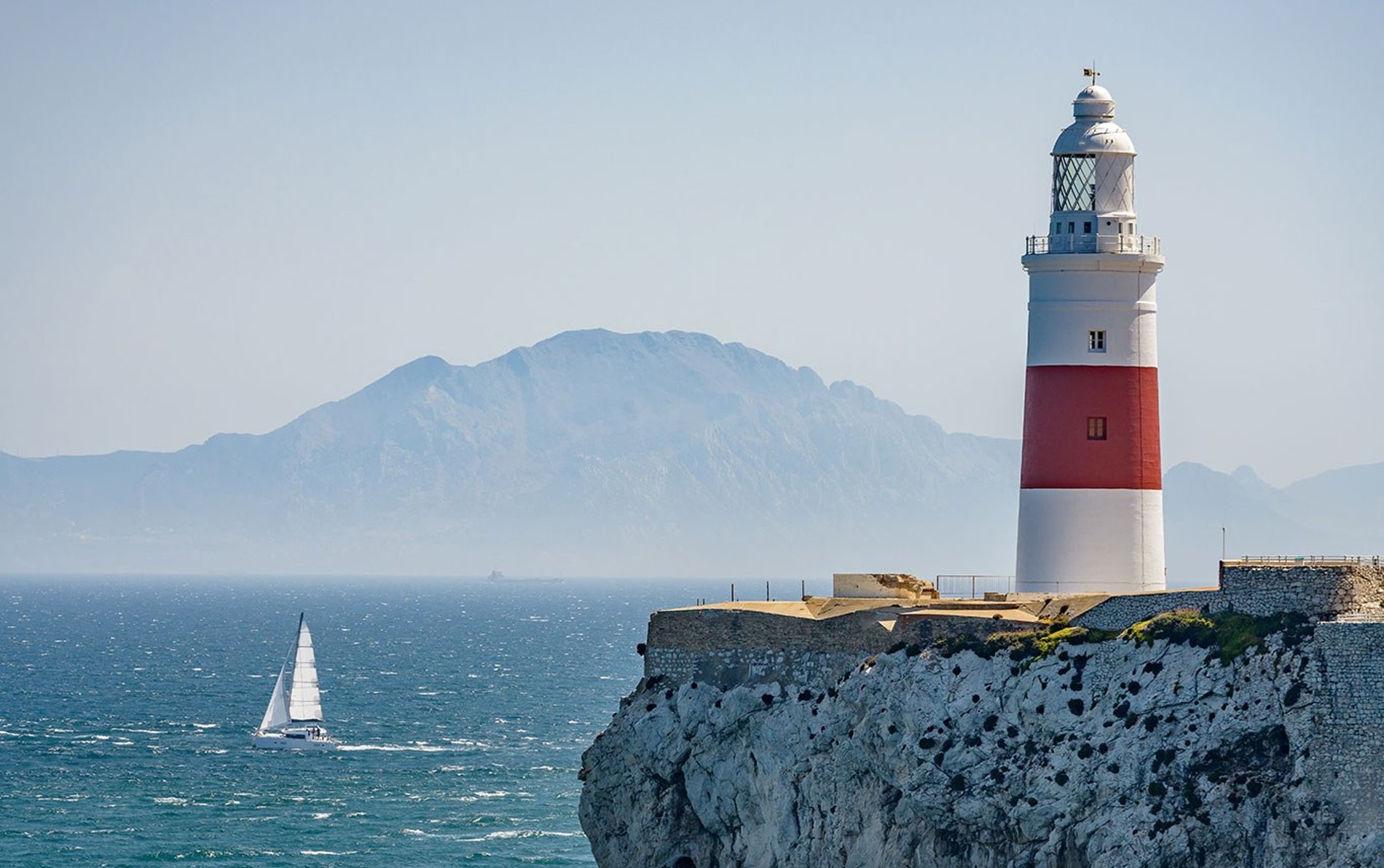 Iconic ports
Gibraltar cruises: Best things to do in Gibraltar
Visit a museum
Having such a rich military history, Gibraltar has some fantastic museums and tourist attractions in its main town. Top sights include the Gibraltar National Museum, Great Siege Tunnels and the Military Heritage Centre.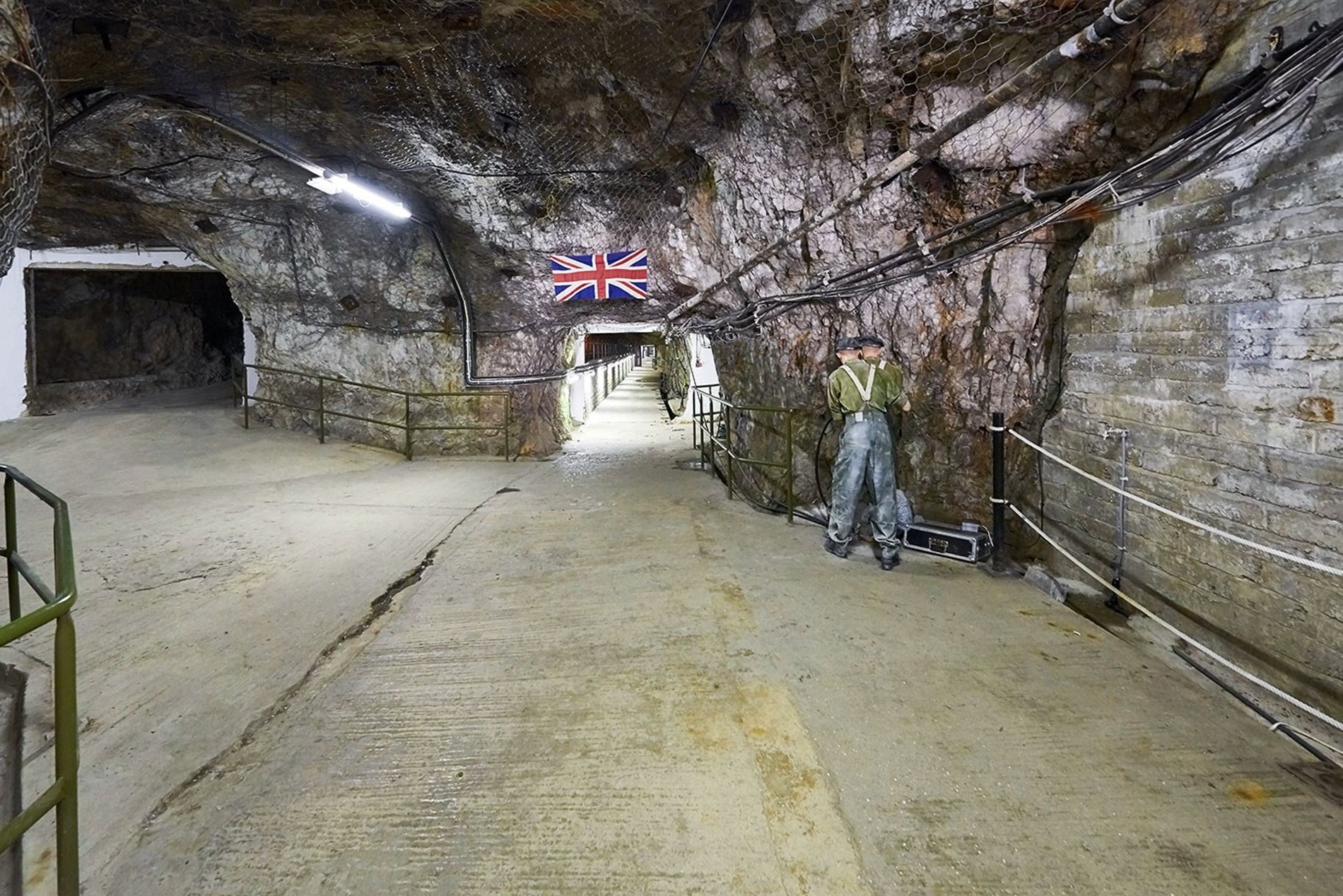 Wander the old town
Gibraltar has an old town in the north-western corner of the territory, which is a bizarre homage to an English high street. You'll find Debenhams, M&S, British pubs, and fish and chips shops nestled amongst Spanish architecture.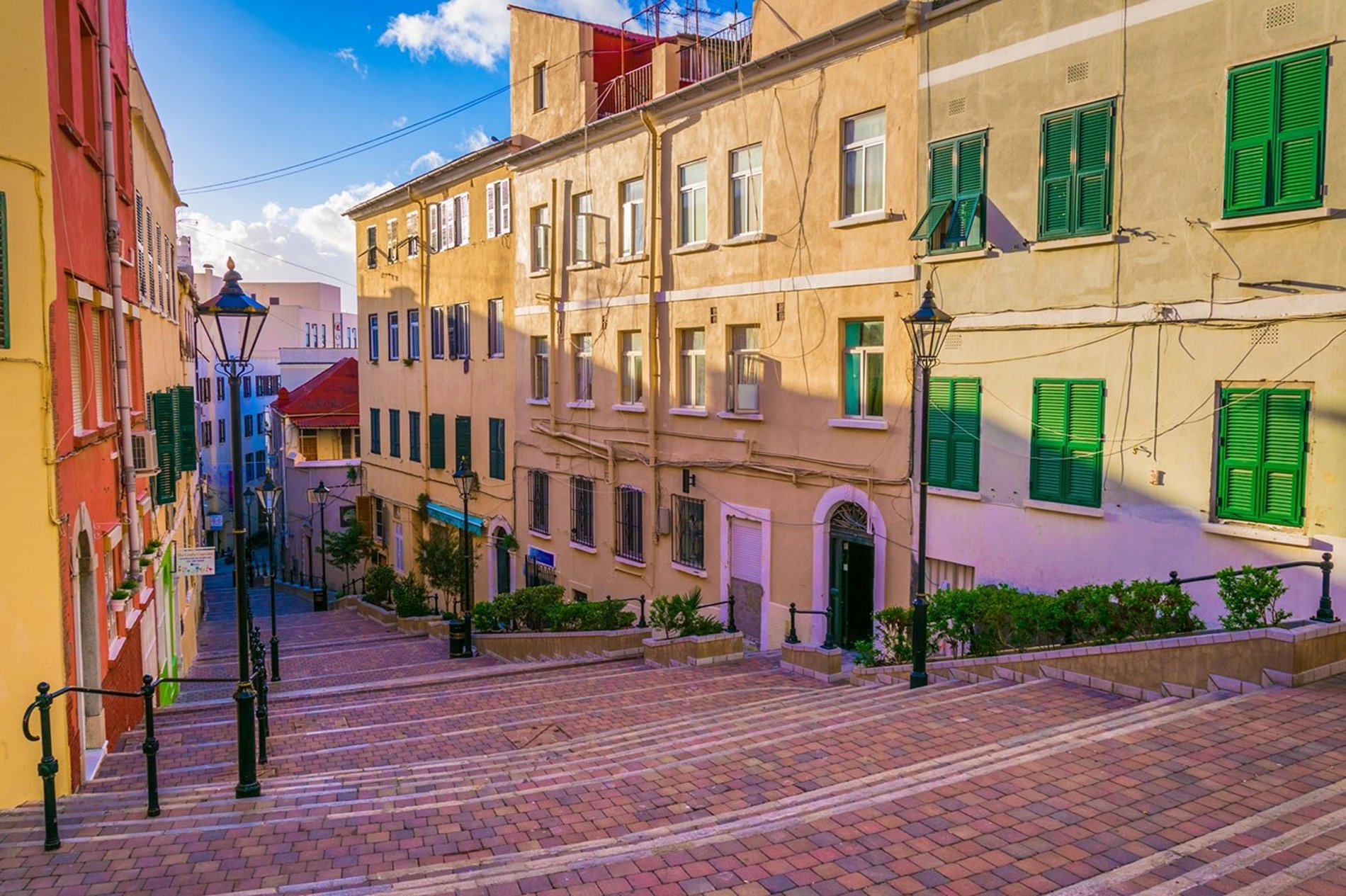 Relax in the sun
What to do in Gibraltar from a cruise ship? Gibraltar has some great beaches to sunbathe and relax on, on the same stretch as the Costa del Sol and just over the water from North Africa. The best are main beach Eastern Beach and the more laid-back Catalan Bay.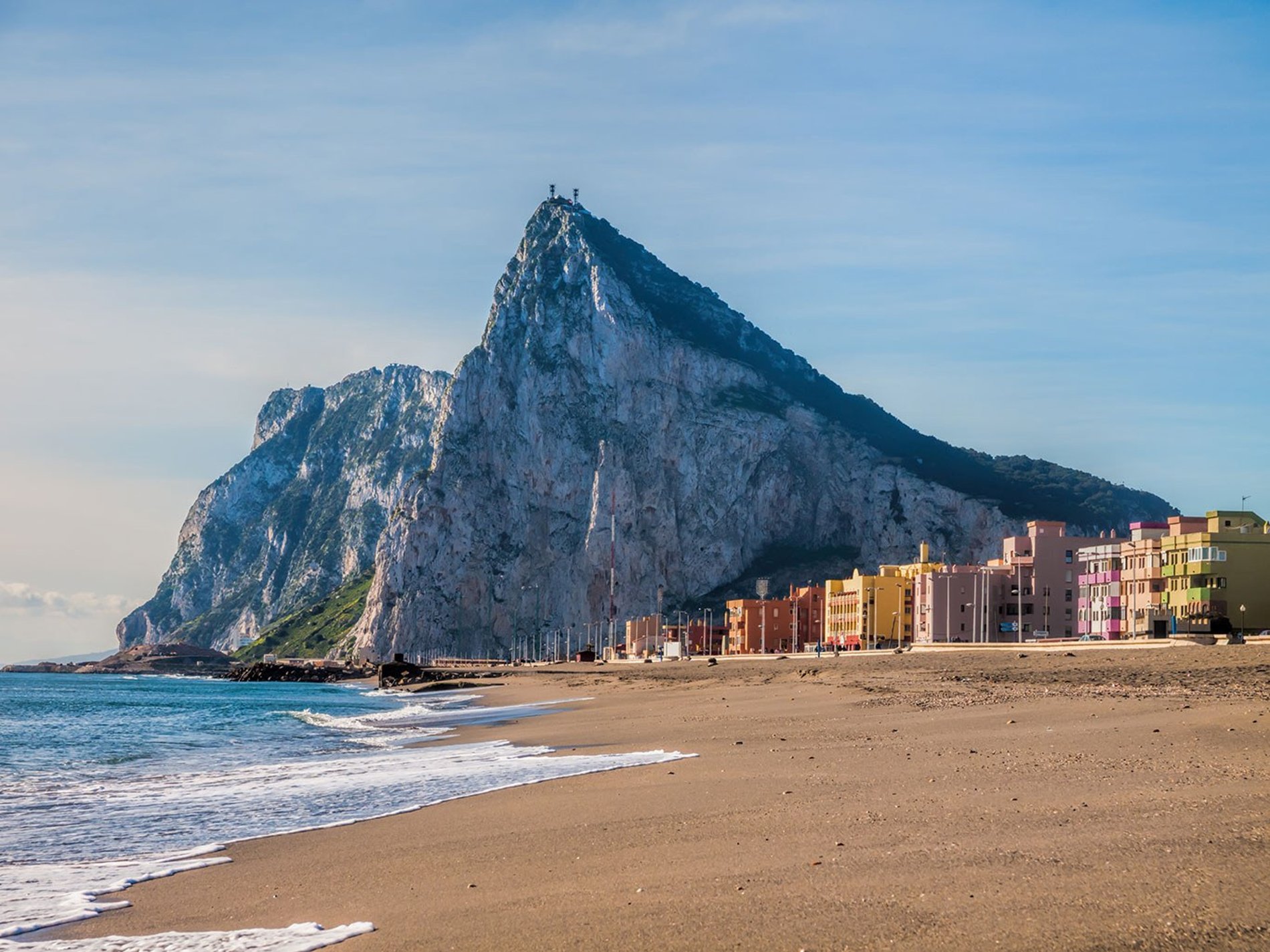 Ride a cable car
The Rock dominates Gibraltar's skyline, so made sure to venture to the top of it for the best views in the territory. A cable car connects the Grand Parade (near the Botanic Gardens) with the top of the Rock itself.