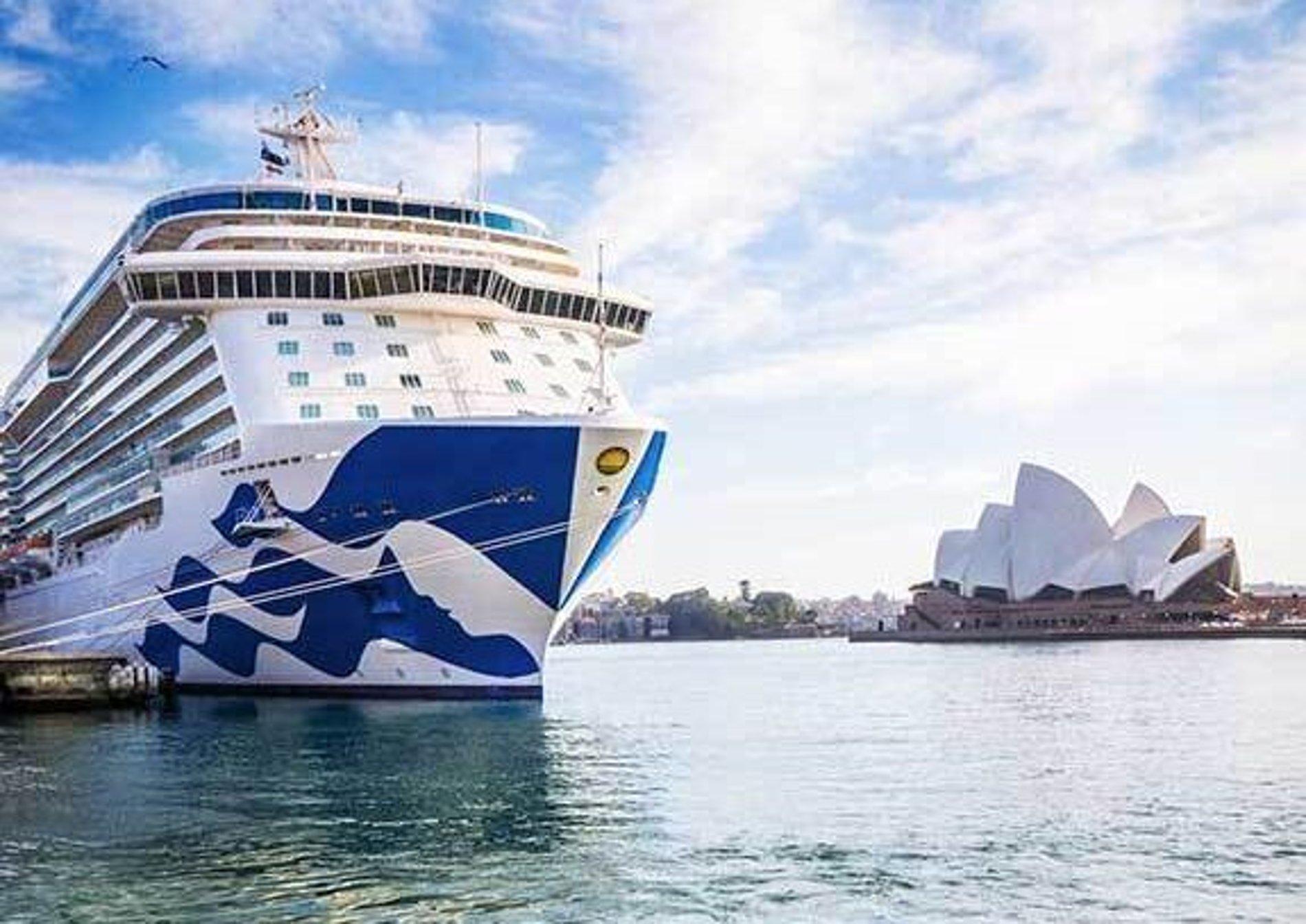 Adventure Awaits on Princess Cruises' Epic 2023 Australia and New Zealand Cruises
Plan your great escape to Australia and New Zealand with Princess Cruises
Lockdown has provided plenty of time to dream future travelling once conditions allow. While closer-to-home sailings will be the name of the game for the immediate future, cruising is about stretching your imagination and exploring all corners of the globe.
That is why the new 2023 Australia and New Zealand voyages from Princess Cruises are tailor-made to invoke your wanderlust like never before. There are new itineraries on offer, hand-crafted shore excursions where you 'live' rather than just 'see' a destination, added onboard benefits and the power of OceanMedallion technology.
Australasia is full of epic landscapes, colourful cultures and laid-back charm. Whether you want golden beaches, an outback that is rugged yet peaceful, or major world cities filled with cultural sights, Princess has perfected its itineraries to provide guests with the whole package.
The cruise line's 2022/2023 Australia, New Zealand & South Pacific programme is all about drama – and not the bad kind. It could be Fiordland National Park a Unesco World Heritage Site and the largest of its kind in New Zealand, or the Great Barrier Reef, which needs no introduction. There are also sailings to Fiji, Papua New Guinea, and a variety of remote South Pacific destinations.
The 2,600-guest Grand Princess, which makes her debut in the region in 2023, features new top deck dining venues Slice Pizzeria, The Mix, Salty Dog Grill and Coffee & Cones, as well as Broadway-style productions and ultimate relaxation at The Sanctuary. The ship will be joined by two Royal-class vessels, Majestic Princess and Royal Princess, and the more intimate Coral Princess.
Discover Princess Cruises' Australia and New Zealand voyages HERE.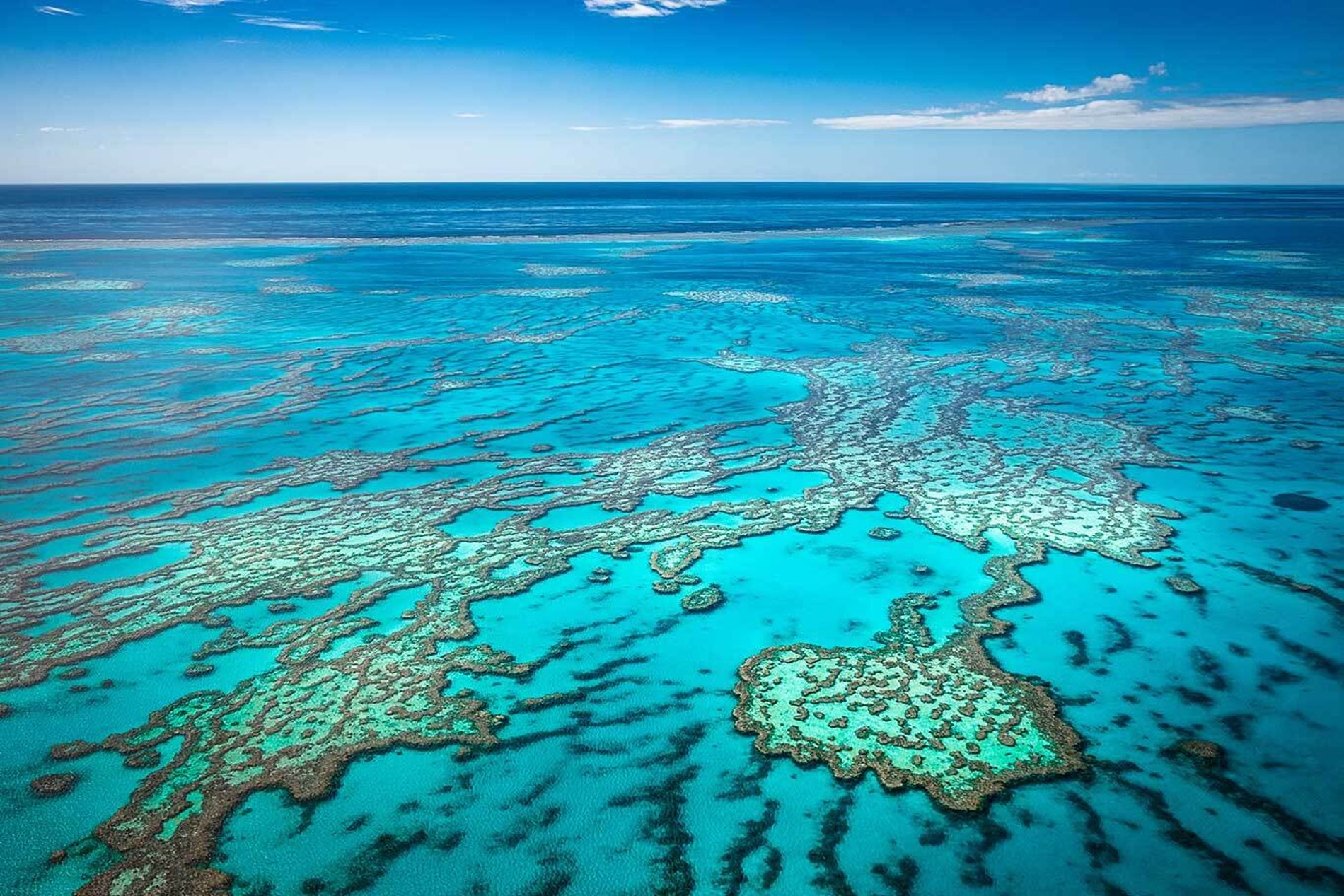 Princess Cruises' epic itineraries
Princess is determined to give you as much choice as possible, and therefore itineraries in the region have been crafted to offer both sea and port-intensive adventures.
Take the cruise line's seven-day 'Australia & New Zealand' departure, sailing on Majestic Princess in April 2023 from Sydney, for instance. This cruise has only three ports of call – Picton, Tauranga and Auckland, with a full four sea days across the duration.
Perhaps you'll want to recharge your batteries before arriving in Picton, where you can explore the famed Marlborough District, known for its wine production, or walk the Queen Charlotte Track, a 44-mile-long trail bursting with dramatic landscapes. There's also Tauranga, named by Captain James Cook, where you can hike Mount Maunganui to the summit of Mauao, commonly known by the locals as 'The Mount'.
Meanwhile, a more port-intensive cruise is the 10-day 'New Zealand' cruise, sailing from Brisbane in December 2022. Highlights include cruising in Fiordland National Park; the Taieri Gorge Railway in Dunedin; visiting the Wellington Botanic Garden, or viewing the countryside in Napier before a home visit to a private residence to sample local life – the possibilities are truly endless.
If it's adventure and serene beaches you're after, fabulous Fiji is for you. A 14-day 'Fiji' voyage, aboard Royal Princess, has up to 15 excursions for you to choose from in certain ports of call. In Lautoka, Fiji's second-largest city, organic herbal tea tasting is on the menu, but if it's adrenaline-filled activities that get your blood pumping, the Tau cave and zipline tour will tick all the right boxes.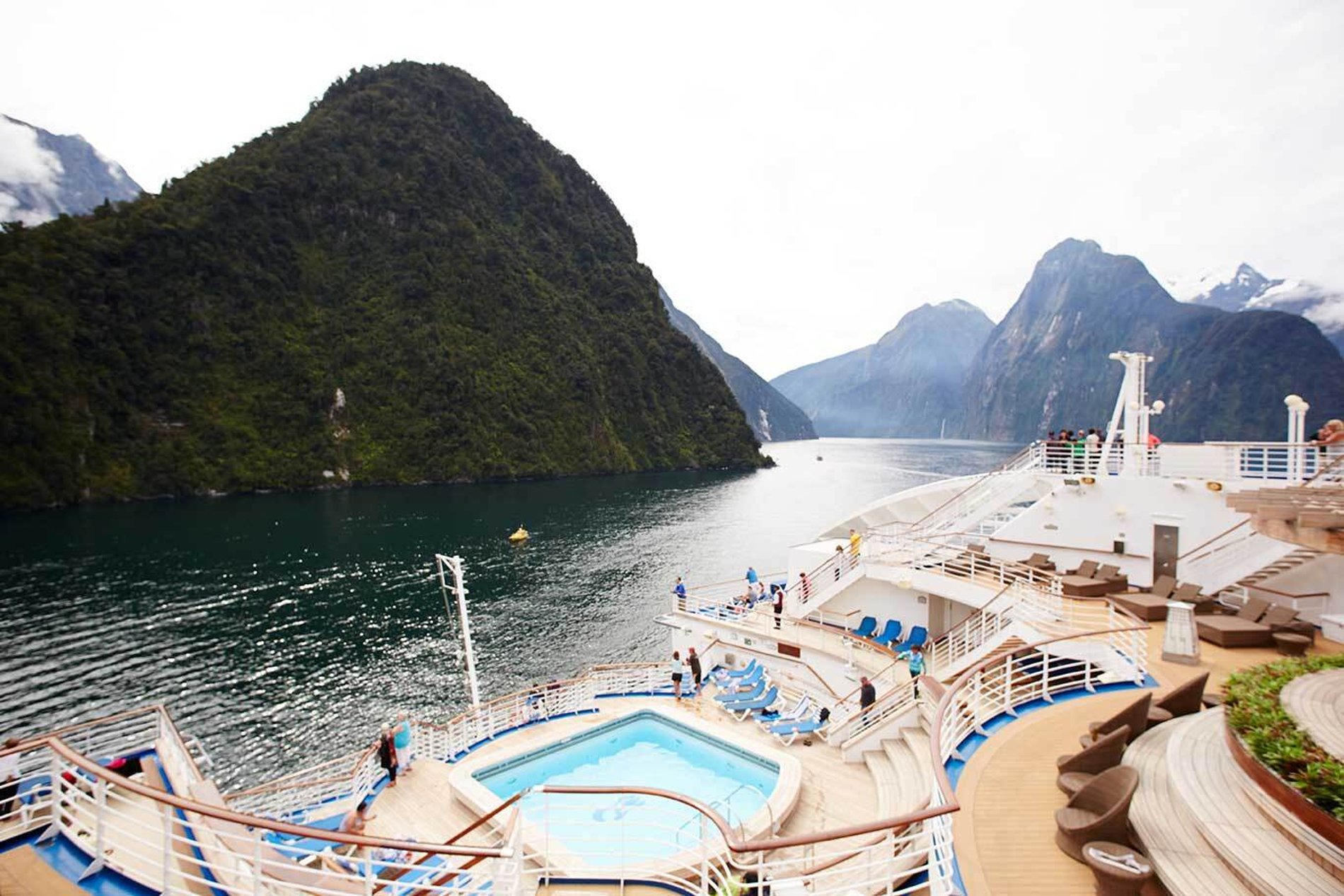 Other highlights of Princess' Australia & New Zealand 2022-2023 programme include eight destinations with late-night, or 'More Ashore' stays, including Adelaide, Auckland and Phillip Island. In Adelaide, get a real feel of the cosmopolitan coastal capital, which features renowned museums such as the Art Gallery of South Australia, on Princess' 'Adelaide Highlights' tour.
Alternatively, if you're more of a wildlife lover, enjoy a visit to the Cleland Wildlife Park, one of Princess' much-loved shore excursions, which is home to iconic Australian animals such as kangaroos, koalas and emus. Meanwhile, on Phillip Island, guests will get the chance to see the island from a different perspective on a memorable helicopter tour, courtesy of Princess Cruises.
Guests will also be given access to as many as 10 Unesco World Heritage Sites, including the Tasmanian Wilderness; Greater Blue Mountains; and Te Wahipounamu (Place of Greenstone), which comprises Fiordland National Park.

Princess Cruises also has the 'Across the Ditch' concept, an immersive programme designed to bring you the very best of New Zealand. This is all about authentic Maori experiences, culture and local flavours, on your ship and ashore.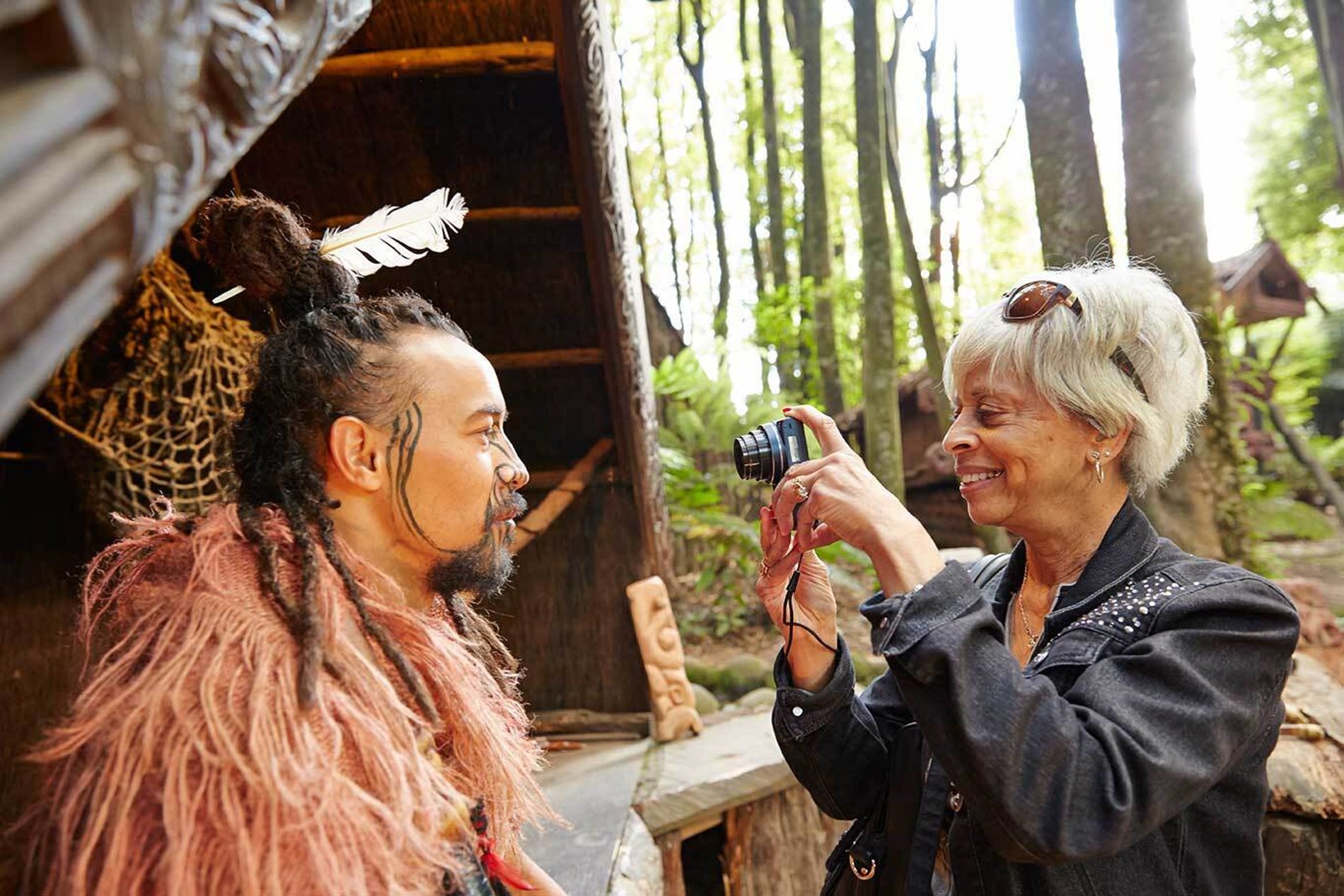 Longer voyages come in the shape of 24-36-day 'Hawaii, Tahiti & South Pacific Crossing' itineraries. These call at the likes of Tahiti (Papeete), French Polynesia; Pago Pago, American Samoa; and Auckland, among other amazing destinations. You'll also cross the International Date Line – long considered a rite of passage for sailors – which extends from the North Pole to the South Pole through the Pacific Ocean.
Your experience is also enhanced by OceanMedallion, the one-of-a-kind concept created by Princess to streamline every onboard activity. The power is in your hands, quite literally. Keyless stateroom entry, contactless payments, on-demand food, drinks and retail items delivered anywhere on board, all backed-up by the best Wi-Fi at sea, are available through the innovative OceanMedallion wearable device.
Princess Plus
Booking with Princess means you can benefit from the all-encompassing Princess Plus Fare. Princess Cruises recently revealed it is offering guests even better value for its all-inclusive 'Princess Plus' fare, with guests now being able to add on the package for just £30 per person per day.
The simplified onboard savings package includes everything from premium drinks and unlimited MedallionNet Wi-Fi to onboard gratuities – equating to more than £65 in value per day.

The premium drinks package includes cocktails, wine, beer, spirits, coffee and tea. Younger guests can take advantage of the likes of fruit juices, mocktails and smoothies.

In addition, with unlimited MedallionNet Wi-Fi – hailed as the best Wi-Fi at sea – Princess guests can enjoy unprecedented connectivity that's fast, reliable, and affordable with a wireless access point in every stateroom. Through the MedallionNet, guests can stream movies, shows, games and music; easily connect to social media sites; and video chat from anywhere on the ship.

Five reasons to cruise Australia and New Zealand with Princess:

#1 cruise line in Australia and New Zealand.
Princess MedallionClass holiday on all ships.
Exclusive onboard experiences embracing the local cultures.
Late-night calls plus overnights in Hong Kong and Tahiti.
Option to add on a land tour.
Visit princess.com for more information.